Off To The Annual Car Show With Dave, Jeanette, Sue, and Paul

He's happy... up to his eyeballs in cars!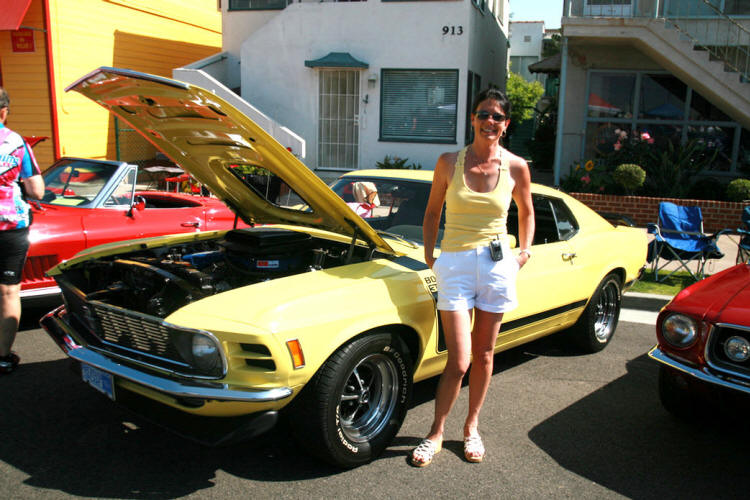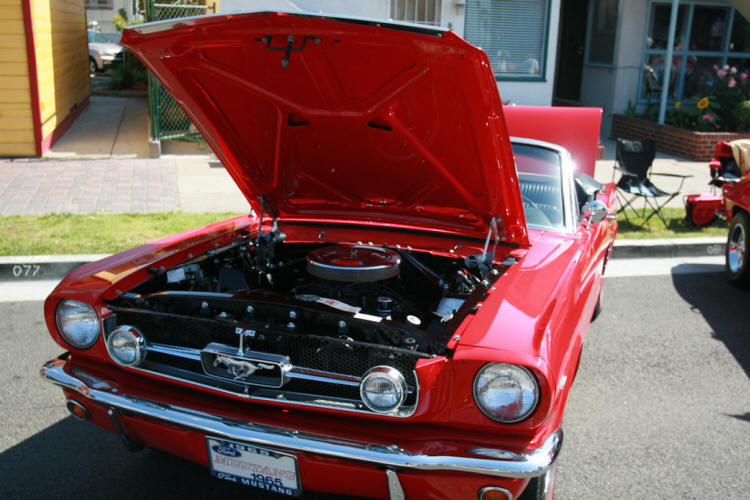 So what is she trying to say?? Look at the matching colors!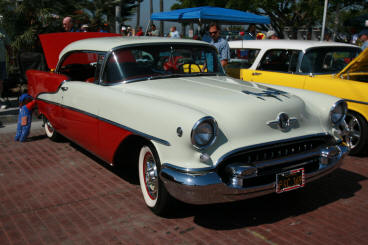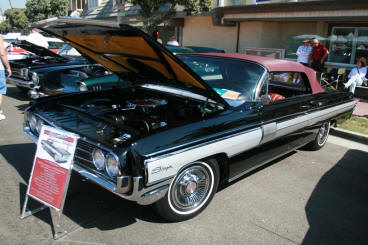 Oldsmobile was a brand of automobile produced for most of its existence by General Motors. Founded by Ransom E. Olds in 1897, the company produced automobiles in the United States until 2004. In its 107-year history, it produced 35.2 million cars, including at least 14 million built at its Lansing, Michigan factory. When it was phased out, Oldsmobile was the oldest surviving American automobile marque, and one of the oldest in the world, after Daimler and Peugeot.
Girl Talk About Cars???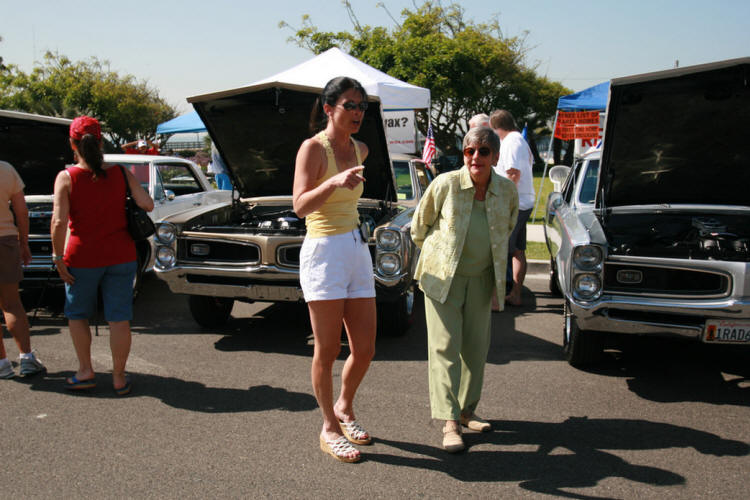 Did You Know? - The AC Cobra was an Anglo-American sports car built in the 1960s. Contrary to popular belief it was not the first car to combine a lightweight European chassis and aluminum body with a big American V8 engine, but it is possibly the most famous. The later, larger-engined cars are still among the highest-performing road vehicles ever sold.

Shelby, in September 1961 airmailed AC a letter asking them if they would build him a car modified to accept a V8 engine. Shelby had previous experience with Anglo-American hybrids, having raced an Allard. He first went to Chevrolet to see if they would provide him with engines, but not wanting to add competition to the Corvette they said no. Ford however, wanted a car that could compete with the Corvette and they happened to have a brand new thin wall small block engine which could be used in this endeavor.

AC agreed, provided a suitable engine could be found. It was, in the form of, Ford's 260 in³ HiPo (4.2 L) engine - a new lightweight, thin-wall cast small-block V8 tuned for high performance. In January 1962 mechanics at AC Cars in Thames Ditton, Surrey, England fitted the prototype chassis CSX2000 with a 221ci Ford V8. After testing and modification, the engine and transmission was taken out and the chassis was air freighted to Caroll Shelby in Los Angeles on February 2, 1962.[1] Here it was fitted with an engine and transmission in less than eight hours and taken out on test. Carroll Shelby claims the name "Cobra" came to him in a dream.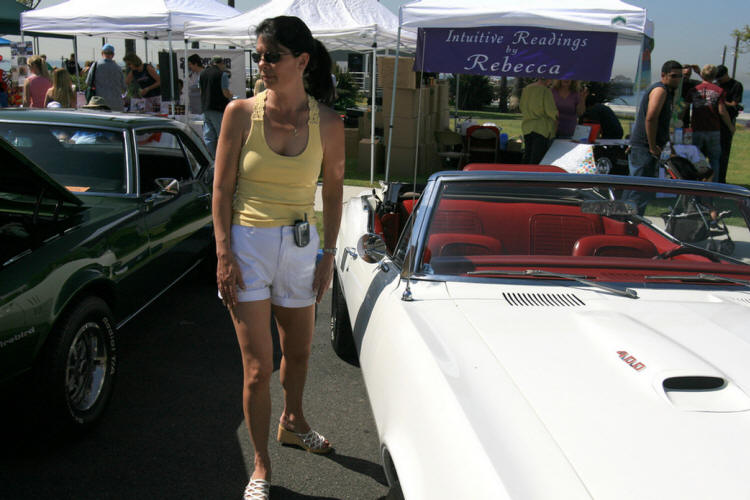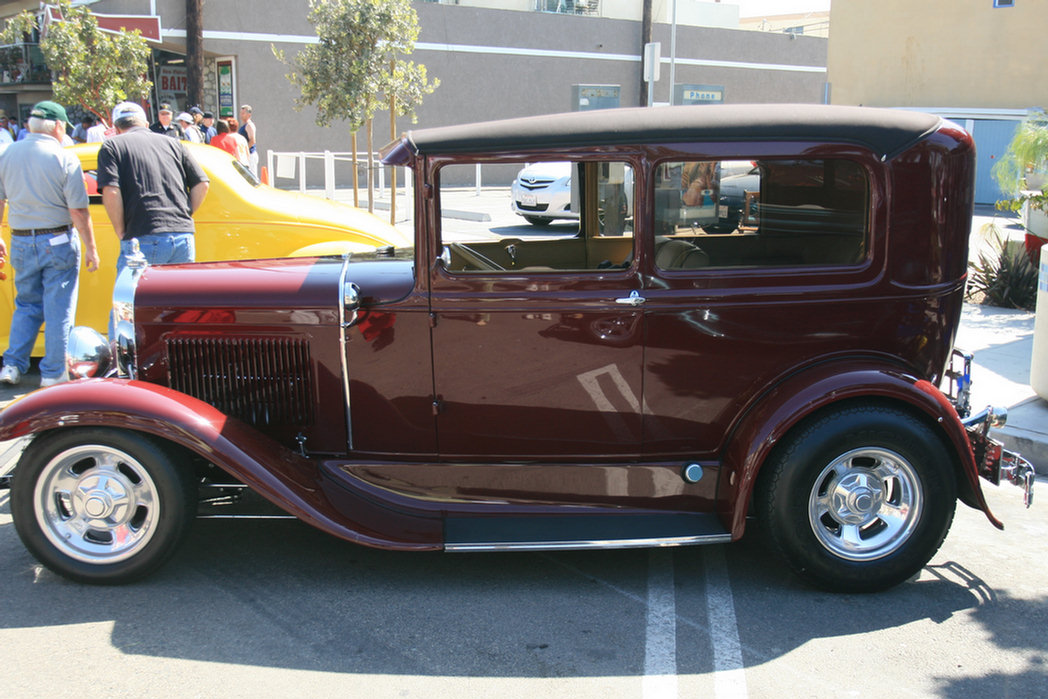 It Was Called "Roadmaster" For A Reason
Did You Know? -The origins of the Roadmaster name date to 1936 when Buick renamed its entire model lineup to celebrate the engineering improvements and design advancements over their 1935 models. Buick's Series 40 model range became the Special, the Buick Century took the place of the Series 60 and the Series 90 — Buick's largest and most luxurious vehicles — became the Limited. Buick's Series 80 became the Roadmaster. Roadmasters produced between 1936 and 1958 were built on Buick's longest wheelbase and shared its basic structure with senior Oldsmobiles. Between 1946 and 1957, the Roadmaster was Buick's premium and best appointed model, and was offered in sedan, coupe, convertible and station wagon bodystyles between 1936 and 1948. In 1949 a hardtop coupe, designated "Riviera" joined the model line up; a four-door hardtop joined the model range in 1955.

The 1953 Buick Roadmaster station wagon, Model 79-R, was the last wood-bodied station wagon mass-produced in the United States. Its body was a product of Iona Manufacturing which built all Buick station wagon bodies between 1946 and 1964. Priced at US$4,031, the wagon was second in price to the Buick Skylark. Only 670 of these final woody wagons were produced for 1953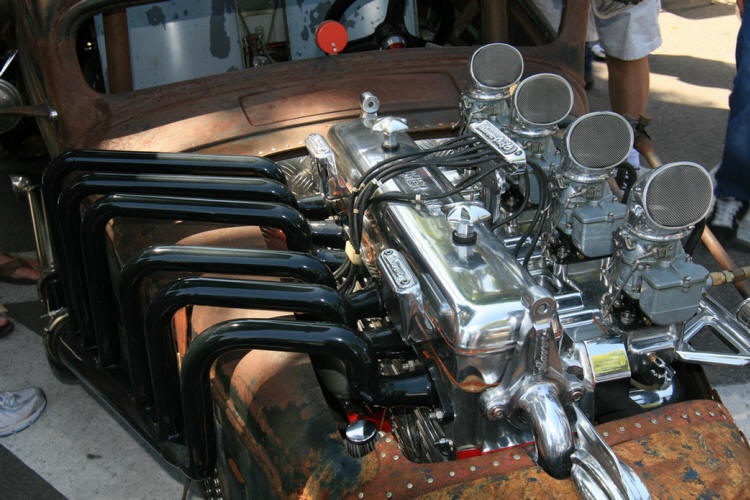 Now Here Is A Convertible... Ford Phaeton, Sue's Dream Car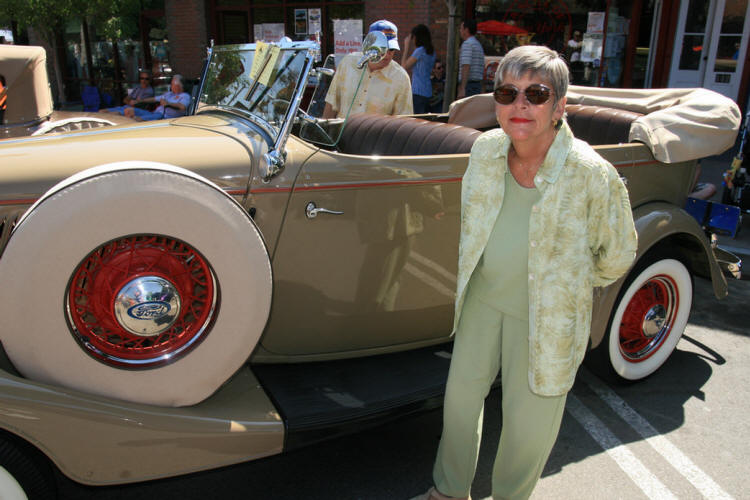 Did You Know? - In Greek mythology, Phaëton or Phaethon (pronounced /ˈfeɪətn/ or /ˈfeɪəθən/) (Greek: Φαέθων "shining") was the son of Helios (Phoebus, the "shining one", an epithet later assumed by Apollo), or of Clymenus by Merope or Clymene. Or, in the later myths, Apollo.

In an alternate genealogy, Eos bore Cephalus a son, named Phaëthon but Aphrodite stole him away while he was no more than a child, to be the night-watchman at her most sacred shrines. The Minoans called him Adymus, by which they meant the morning and evening star (Hesiod, Theogony, 986; Solinus, xi:9; Nonnus, Dionysiaca, xi:131 and xii:217).

The myth stated that Phaeton bragged to his friends that his father was the sun-god. One of his friends, who was rumored to be a son of Zeus, refused to believe him and said his mother was lying. So Phaeton went to his father Helios, who swore by the river Styx to give Phaeton anything he should ask for in order to prove his divine paternity. Phaeton wanted to drive his chariot (the sun) for a day. Though Helios tried to talk him out of it, Phaeton was adamant. When the day came, Phaeton panicked and lost control of the mean horses that drew the chariot. First it veered too high, so that the earth grew chill. Then it dipped too close, and the vegetation dried and burned. He accidentally turned most of Africa into desert; burning the skin of the Ethiopians black. Eventually, Zeus was forced to intervene by striking the runaway chariot with a lightning bolt to stop it, and Phaëthon plunged into the river Eridanos. His sisters the Heliades grieved so much that they were turned into poplar trees that weep golden amber.

This story has given rise to two latter-day meanings of "phaeton": one who drives a chariot or coach, especially at a reckless or dangerous speed, and one that would or may set the world on fire.
Did You Know? - The left-hand picture is an auto air conditioner (well, swamp cooler) used in the 1950's when one had to drive across Texas! Turquoise became a hot seller in the 1950's. Turquoise is an opaque, blue-to-green mineral that is a hydrous phosphate of copper and aluminium, with the chemical formula CuAl6(PO4)4(OH)8·4H2O. It is rare and valuable in finer grades and has been prized as a gem and ornamental stone for thousands of years owing to its unique hue. The substance has been known by many names, but the word turquoise was derived around 16th century from the French language either from the word for Turkish (Turquois) or dark-blue stone (pierre turquin).
Can't Have A Show Without A Studebaker
Studebaker Corporation, or simply Studebaker, was a United States wagon and automobile manufacturer based in South Bend, Indiana. Originally, the company was a producer of industrial mining wagons, founded in 1852 and incorporated in 1868 under the name of the Studebaker Brothers Manufacturing Company.
While Studebaker entered the automotive business in 1902 with electric vehicles and 1904 with gasoline vehicles, it partnered with other builders of gasoline-powered vehicles until 1911. In 1913, Studebaker introduced the first gasoline-powered automobiles under its own "Studebaker" brand name.
Acquired in 1954 by Packard Motors Company of Detroit, Michigan, Studebaker was a division of the Studebaker Packard Corporation from 1957 to 1962. In 1962, it reverted to its previous name, the Studebaker Corporation.
While the company left the automobile business in 1966, Studebaker survived as an independent closed investment firm until 1967 when it merged with Worthington to become Studebaker-Worthington Corp.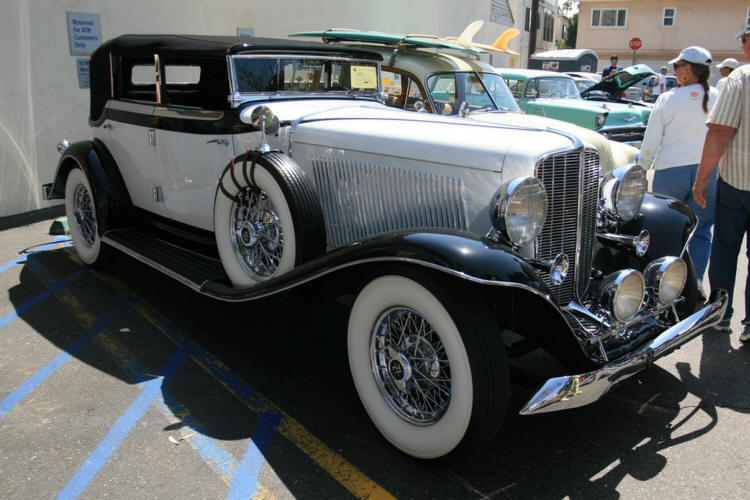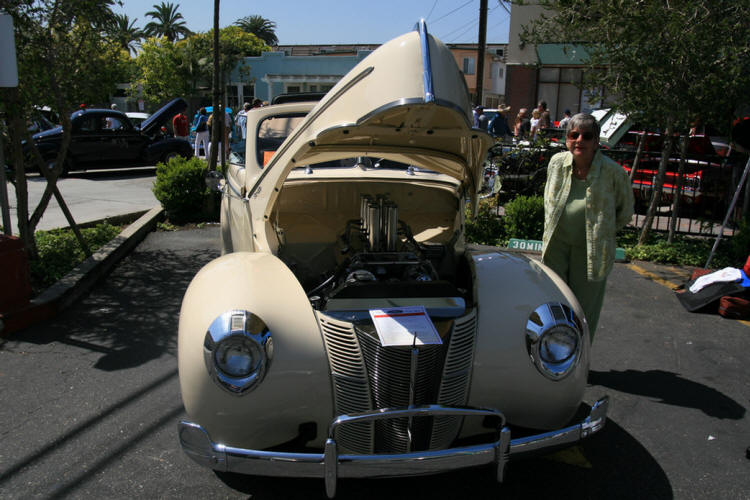 Oldies But Goodies.... Including Paul
No Show Without Woody's
Did You Know? - Inventor J. H. Apjohn came up with a method of moving two brushes up and down on a vertical plate glass windshield in 1903.

Mary Anderson is said to have invented the windshield wiper swinging arm in the United States, where she patented the idea in 1905. The idea was initially met with resistance, but was a standard feature on all American cars by 1916.

This clever design allowed the passengers to manually clean the windows by rotating a knob on the inside which moved the vrushes on the outside.

In April 1911, a patent for windscreen wipers was registered by Sloan & Lloyd Barnes, patent agents of Liverpool, England, for Gladstone Adams of Whitley Bay. The first designs for the windscreen wiper are also credited to Józef Hofmann, the world-famous concert pianist and Mills Munitions, Birmingham who also claimed to have been the first to patent windscreen wipers in England.

Inventor William M. Folberth, in 1919, applied for a patent for an automatic windshield wiper apparatus. The patent was granted in 1922. It was the first automatic mechanism. Trico later settled a in a patent dispute with Folberth and purchased Folberth's Cleveland company, the Folberth Auto Specialty Co. The new vacuum-powered system quickly became standard equipment on automobiles, and the vacuum principle was in use until about 1960.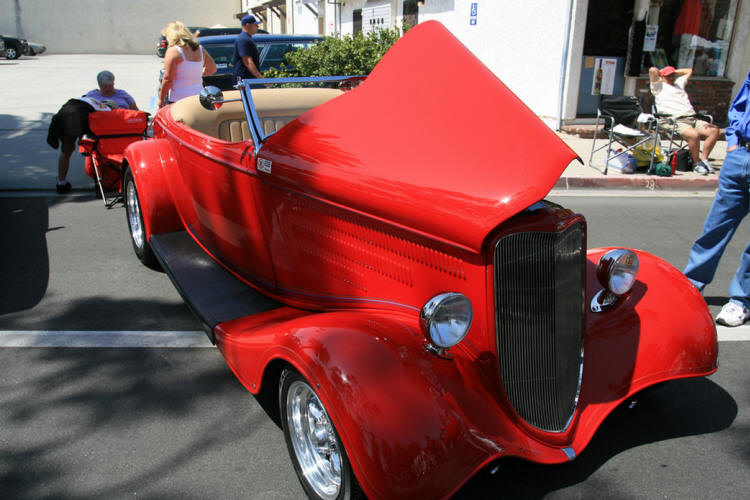 Chrysler New Yorker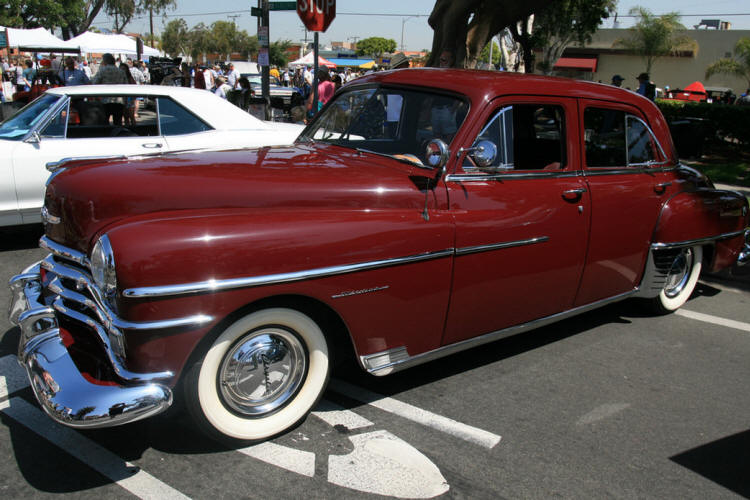 Did You Know? - The Chrysler New Yorker was a premium automobile built by the Chrysler Corporation from 1939 to 1996, serving for several years as the brand's flagship model. The New Yorker name helped define the Chrysler brand as a maker of upscale models priced and equipped above mainstream brands like Ford, Chevrolet, and Dodge, but below full luxury brands like Cadillac and Packard. During the New Yorker's tenure, it competed against models from Buick, Oldsmobile, Lincoln, and Mercury.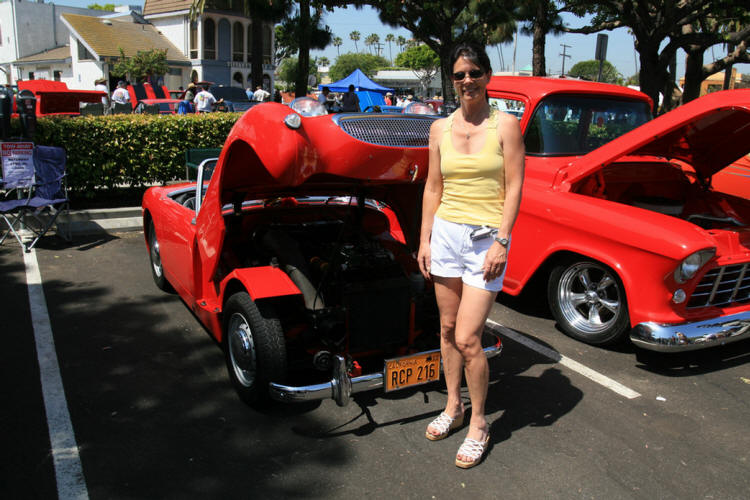 No Jeanette, you are to tall to fit into that tiny car! Go for the Cad!
Last Of The All Steel Cars... The 1966 Pontiac Grand Prix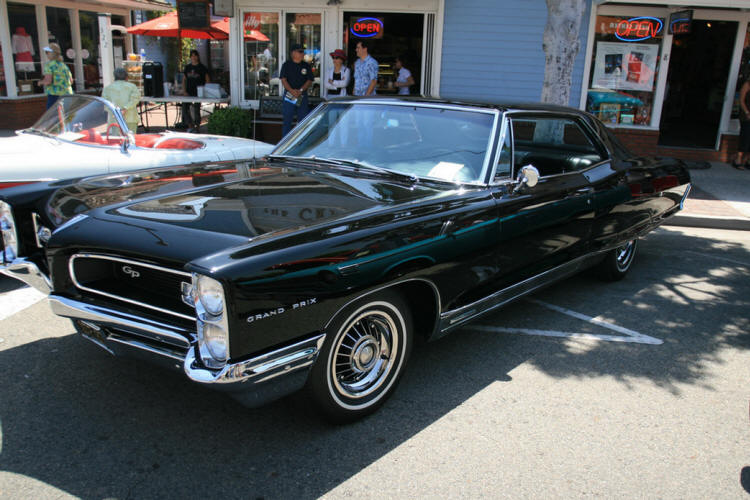 Jeanette's first car! She drove this across the street and into the neighbor's fence at the ripe age of one year!
Read Carefully... 5 MPG For A 1957 Ford Delux Tutor Sedan! Eek!!!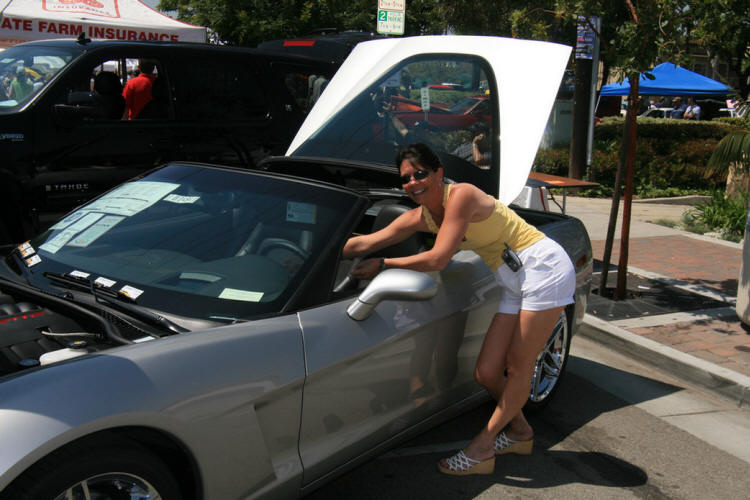 "I just know I put the key's on the seat! I'm sure I did!"