Decorating For Christmas 2001

Valentine and Pinky know to get out of the way and watch the action unfold!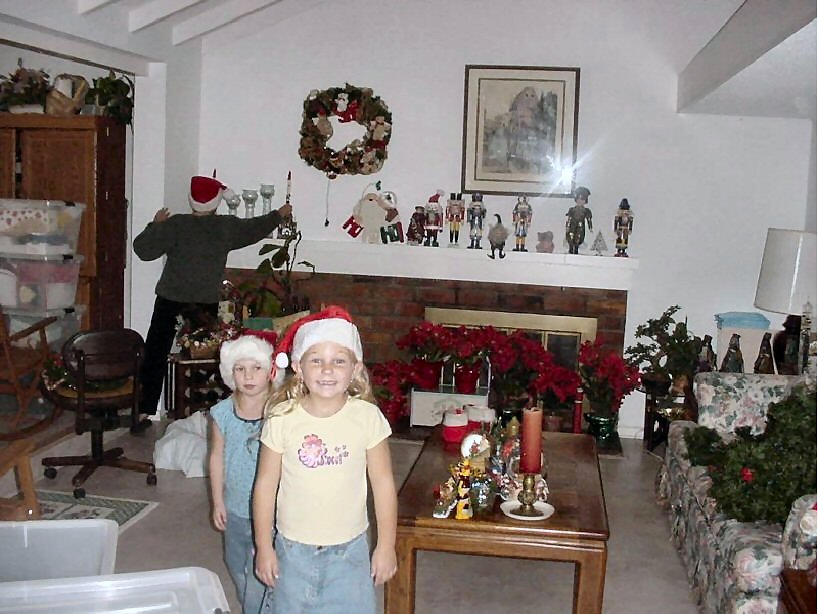 We have little elves helping this year, Jackie and Cassie

Pete holds the box with his head while Paul decorates the top of the tree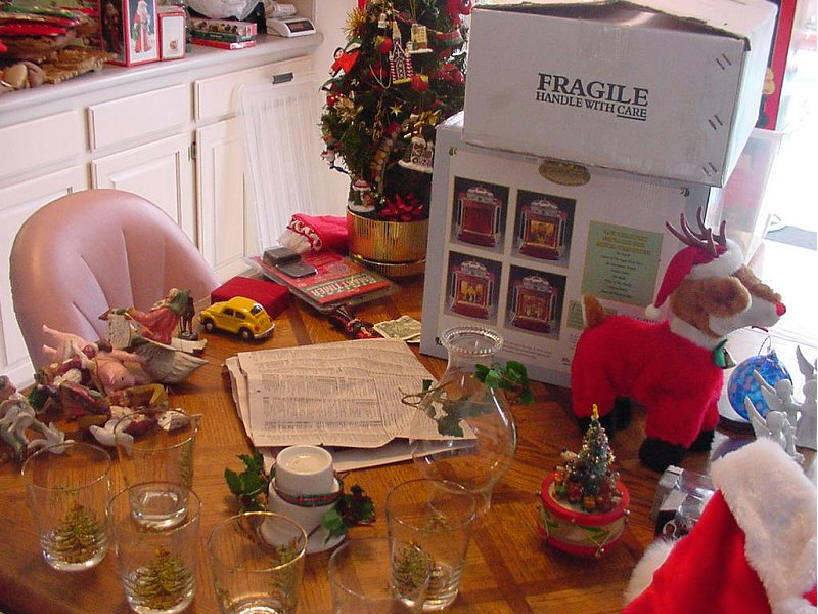 From Italy! It is labeled "Fra Jilly"

The stuffed animals also watch the show

The excitement in a child's eyes is amazing
The Tree Goes Up Piece By Piece

Christmas begins with the tree

"Are you sure it goes this way?"

"Now how does this go???"

The Chartier brothers get the tree put together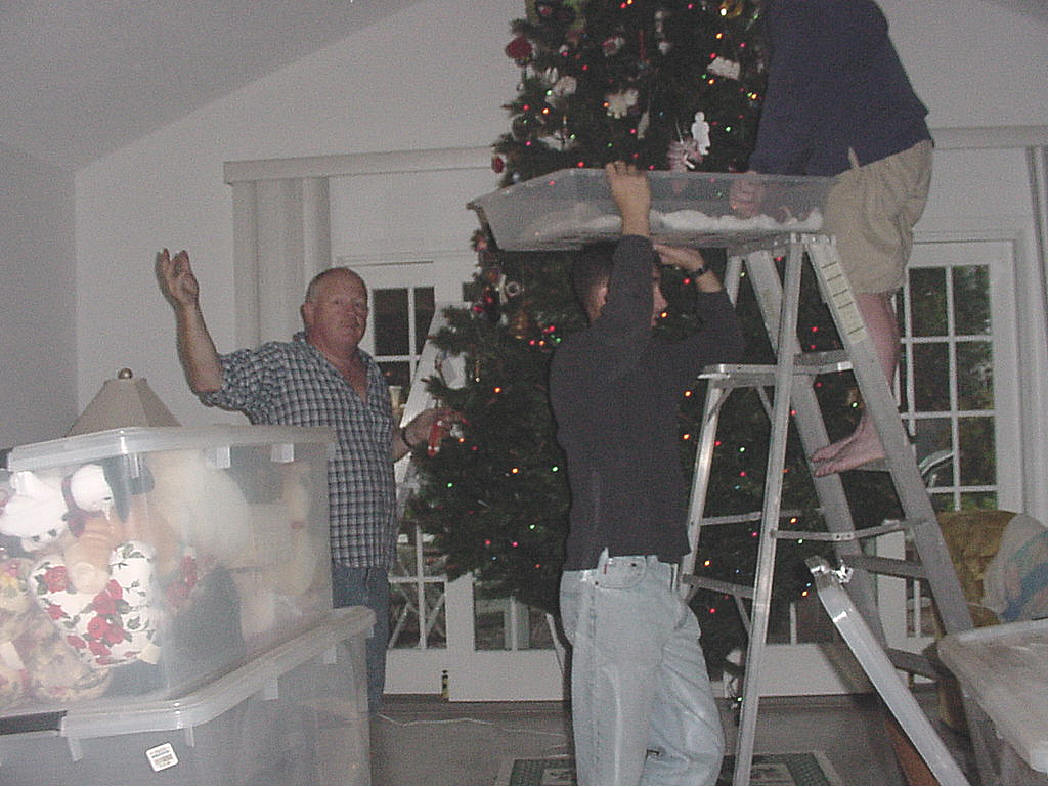 Excellent; Eddie is now up on the ladder

"This is tedious work but it is fun"

Sue supervises the underneath of the tree
Everybody Gets In On The Action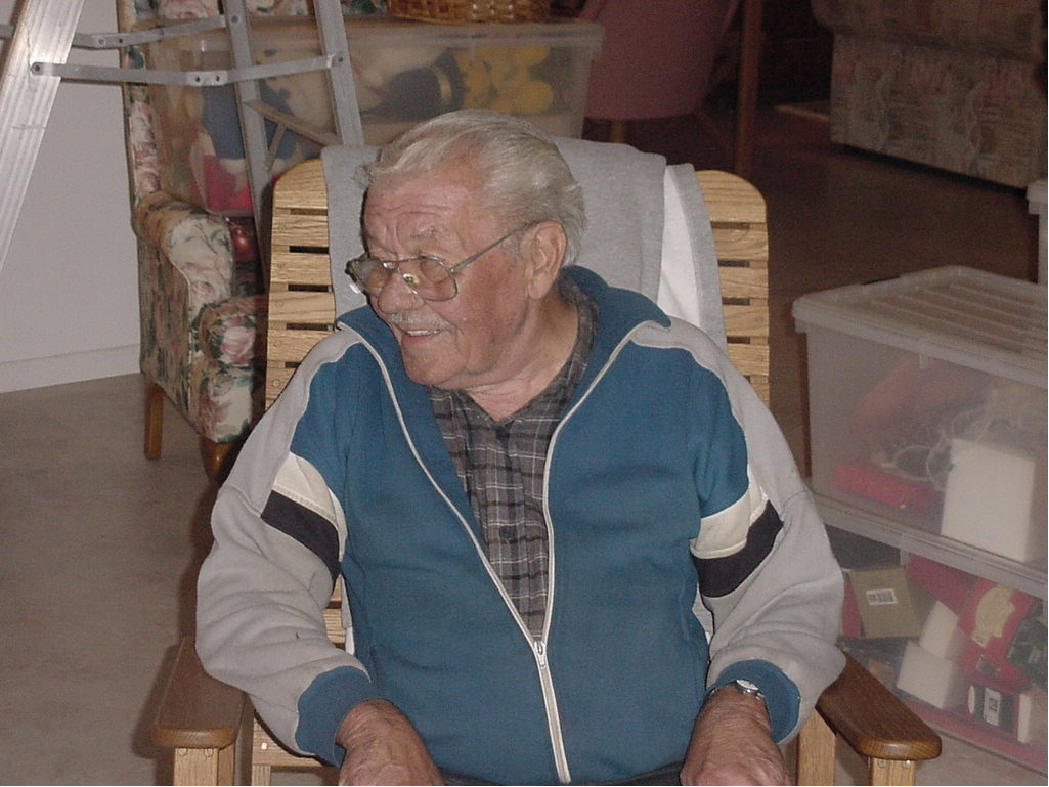 Dave comes over to supervise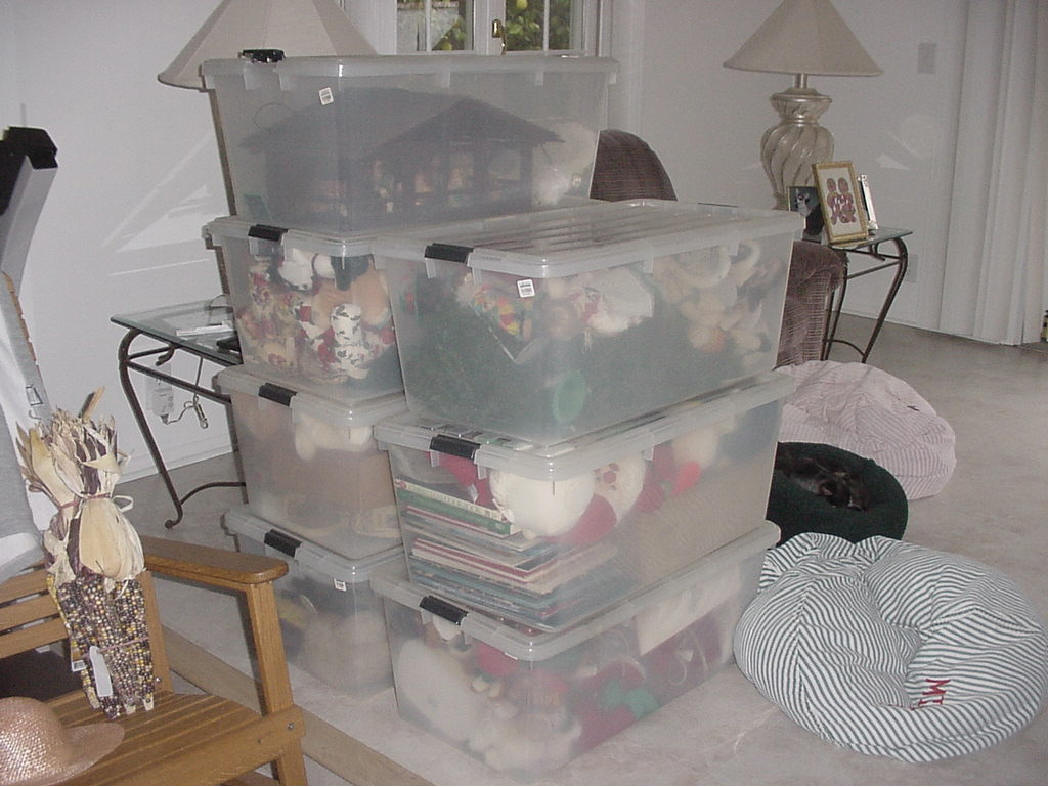 More boxes... eek!

Pete and Valentine take a break!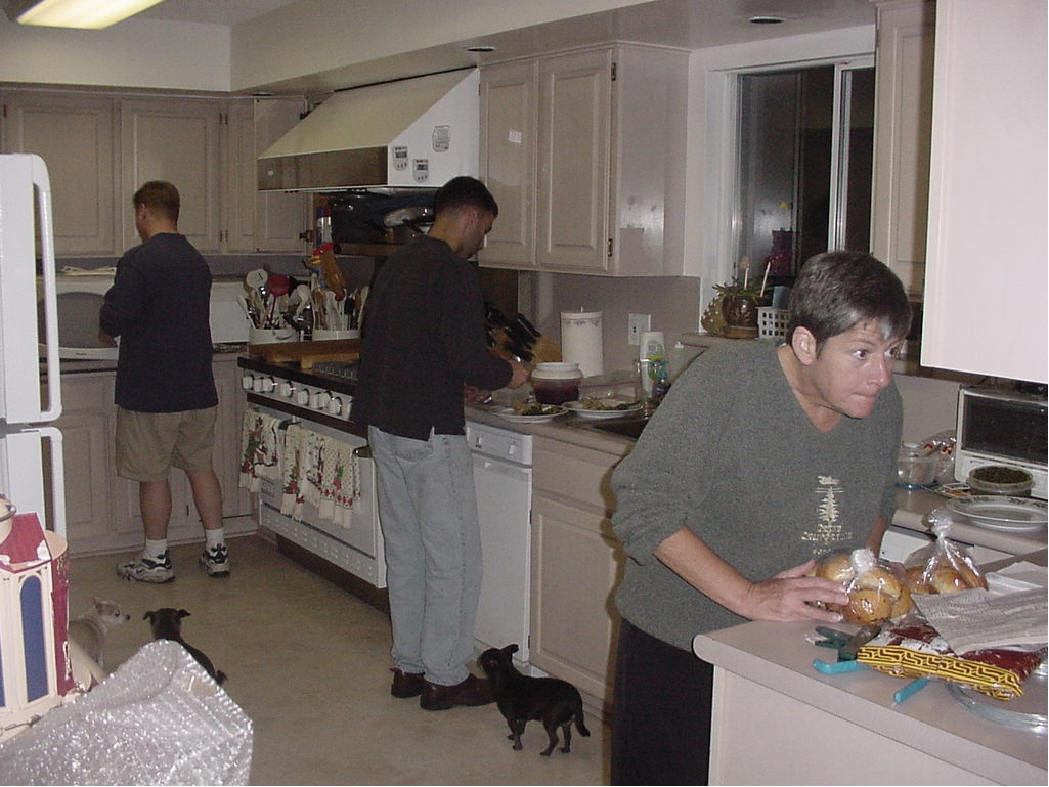 Food break... Notice the Chihuahua's finally get up to help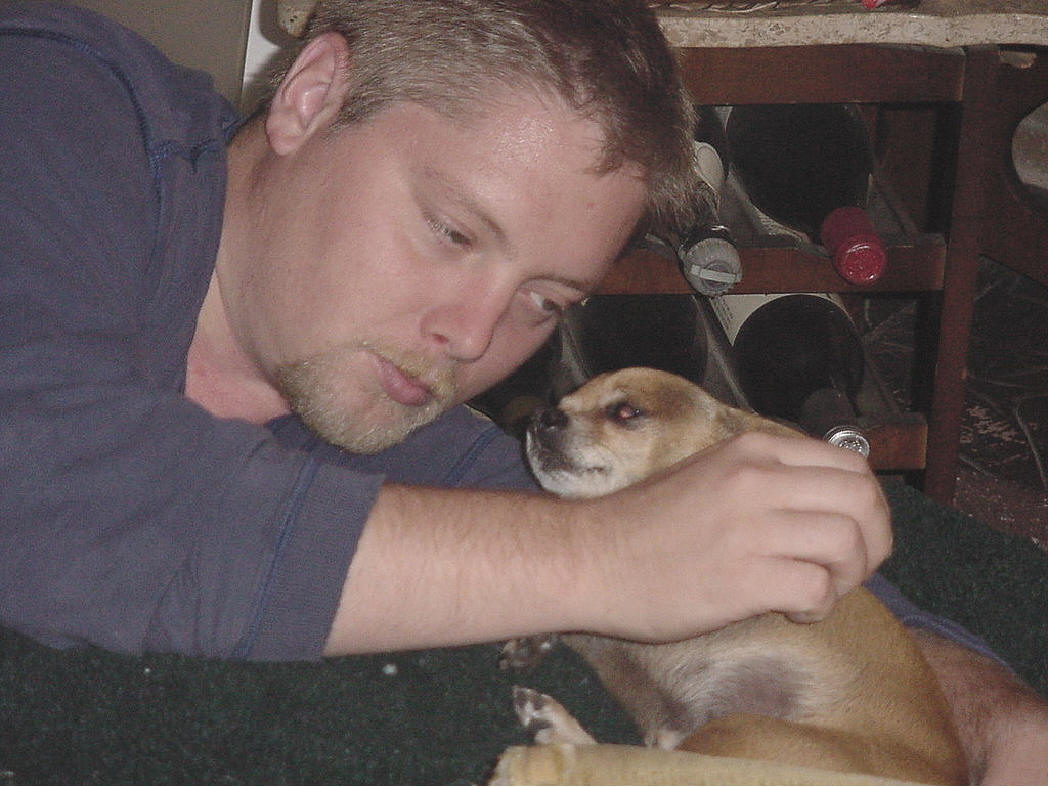 Eddie and Sarge are deep in conversation

It's dark and we are not done yet

Boxes being staged

Dave reads to Cassie from the Christmas Book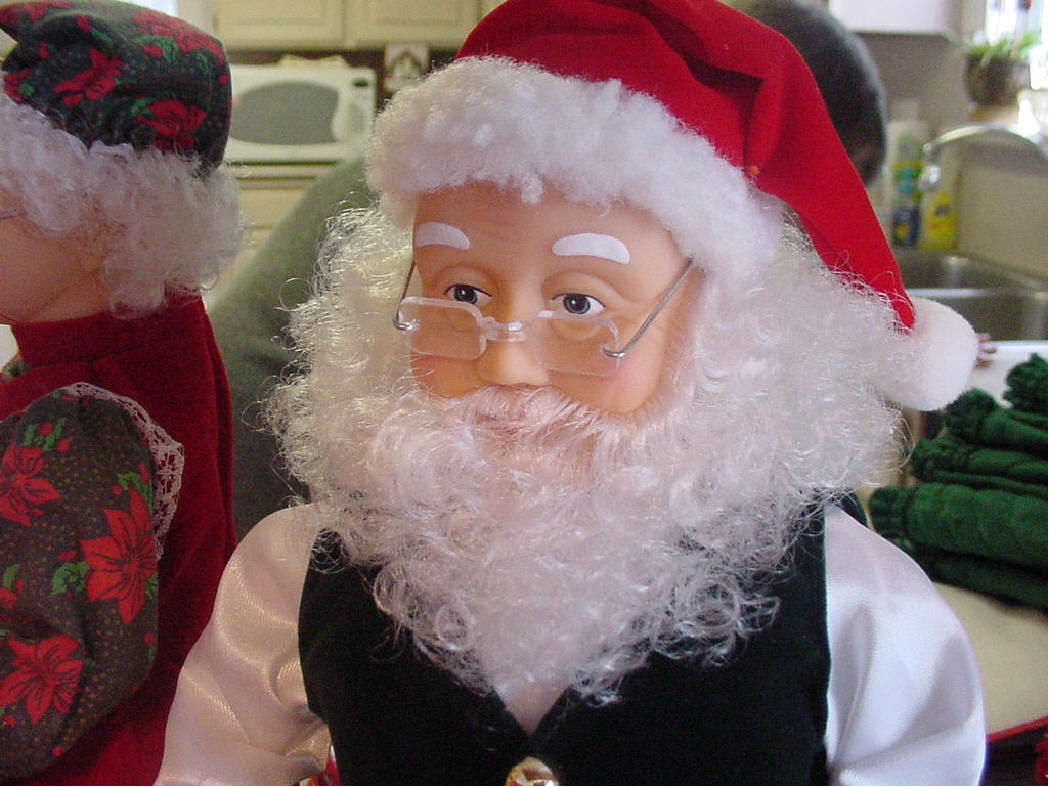 Santa approves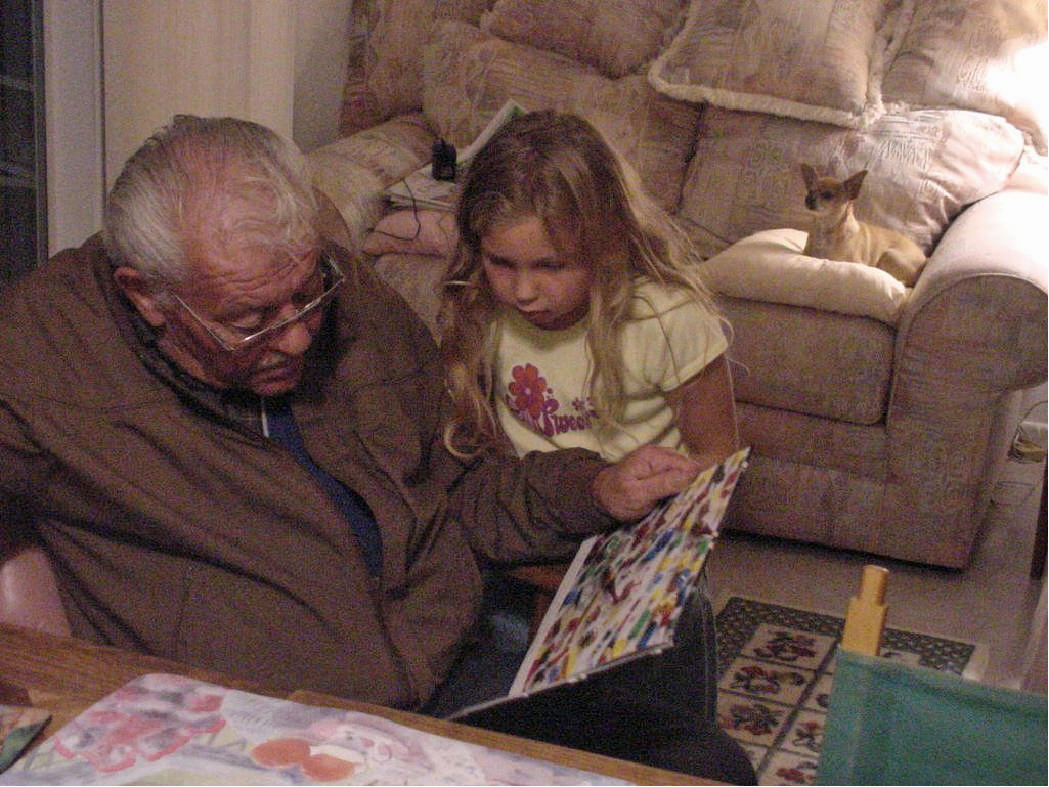 "I Spy", Dave's favorite book

Eddie likes decorating the smaller ones

Jackie found her favorite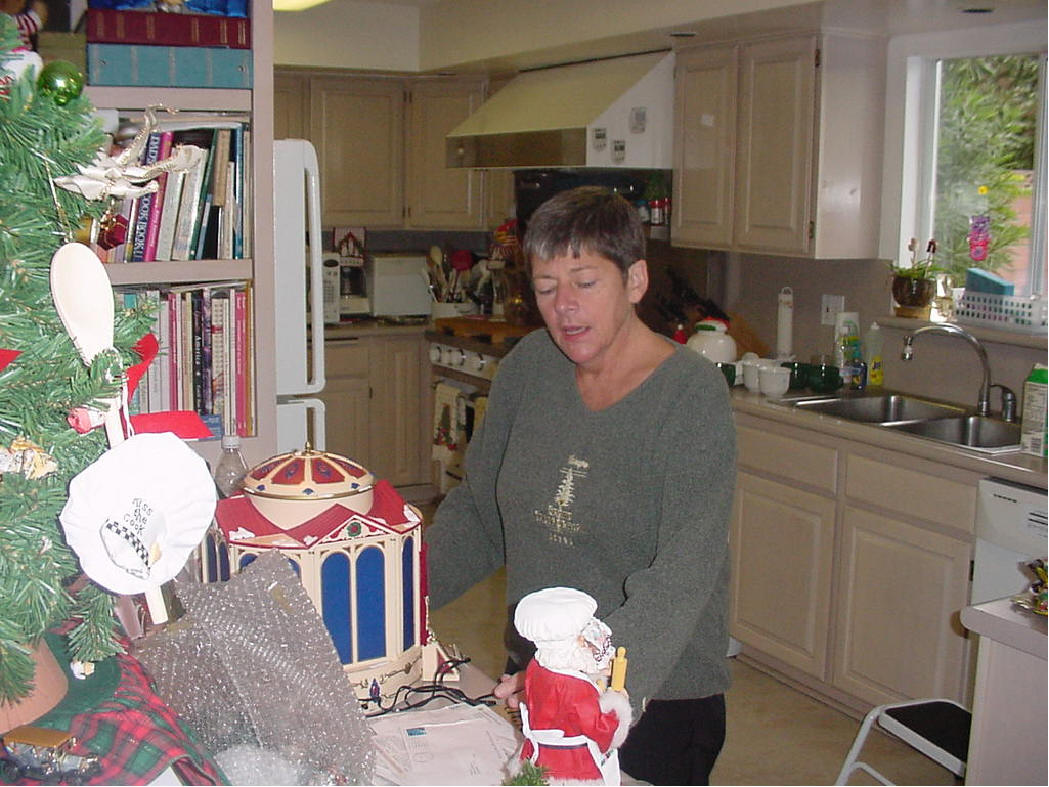 Sue, always near the kitchen

No fire this year

"If I see one more tree!!"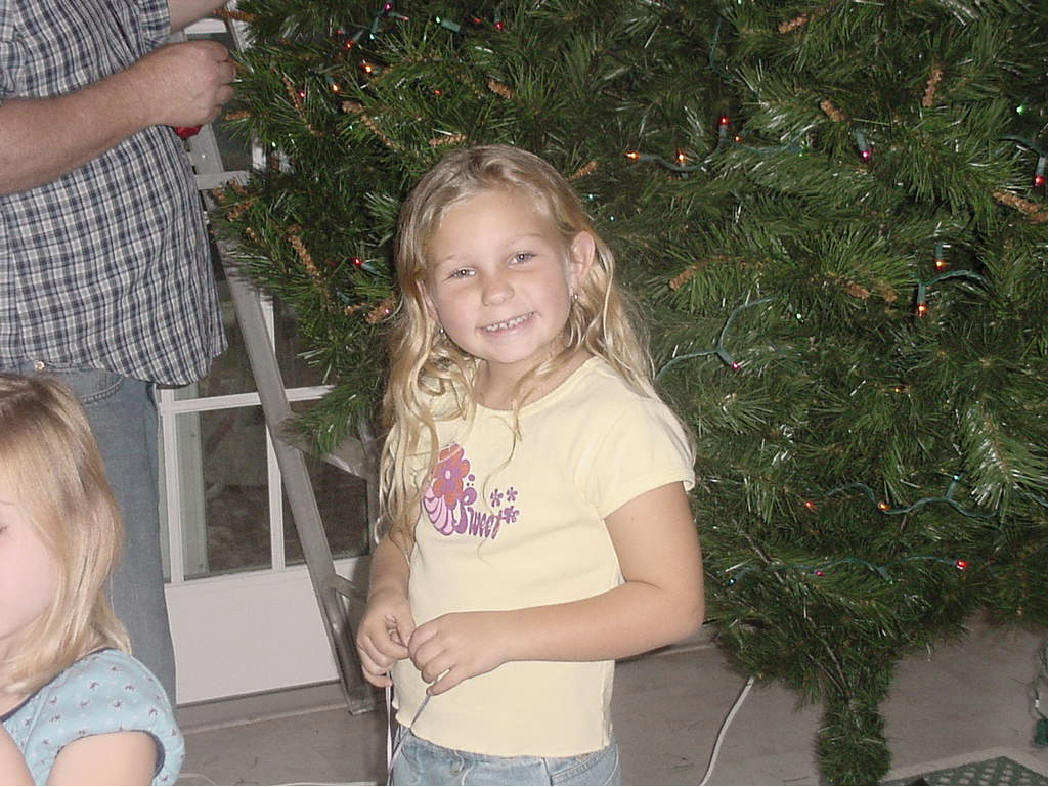 "Look, I have a grin for you"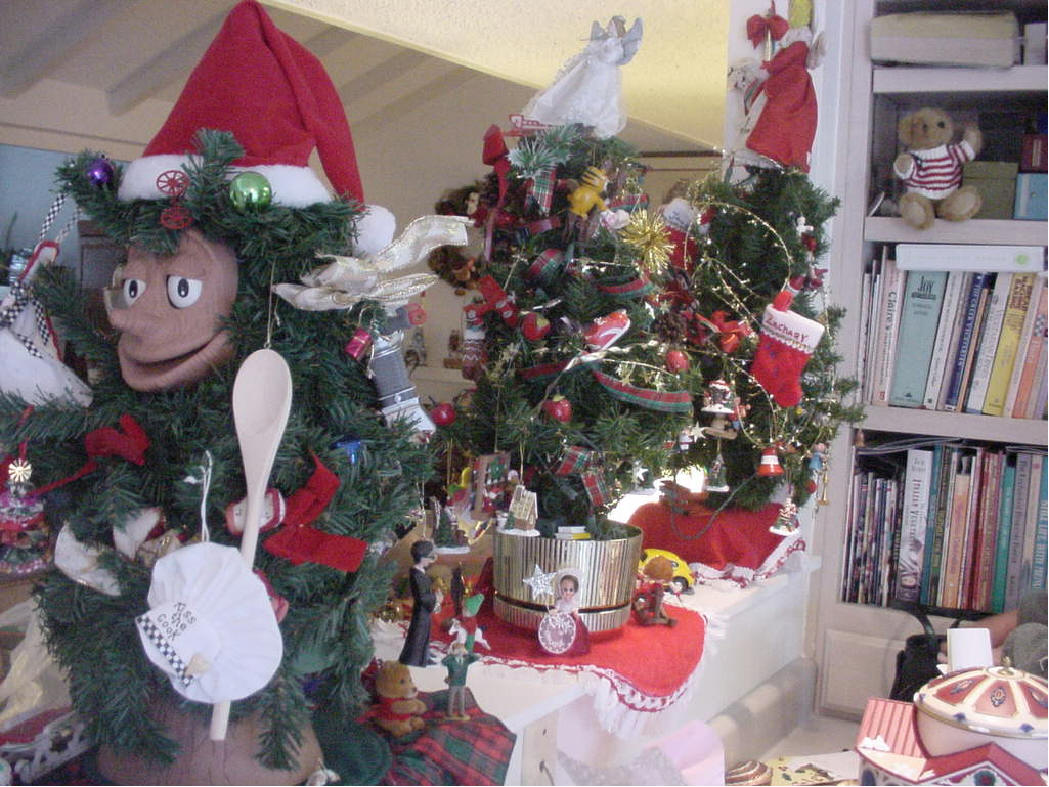 It's starting to look a lot like Christmas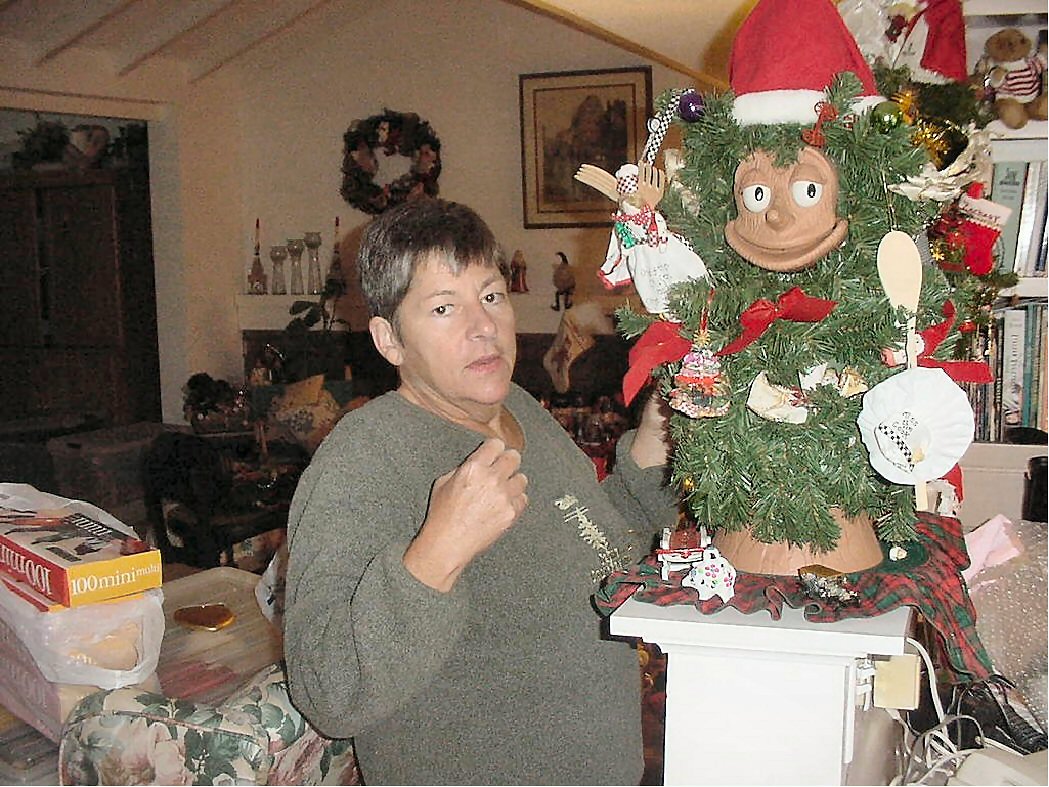 "What are you doing with that camera?"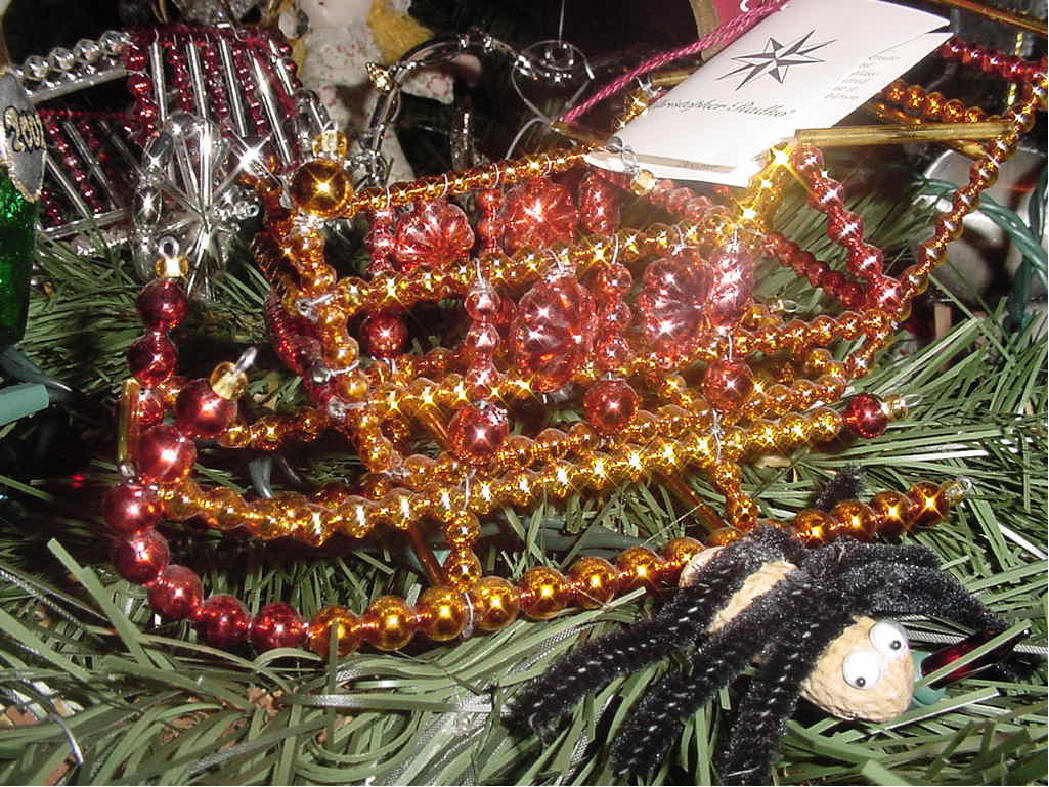 Paul's favorite type of ornament