Christmas Day 2001

Christmas Day 2001 and Sue is ready to go!

Valentine awaits the guests who are all her friends
Food Time

Sue the vegetarian will turn this into one delicious prime rib
Did You Know? - A standing rib roast is a cut of beef from the rib section, which is one of the eight primal cuts of beef. The entire rib section comprises ribs six through twelve of the animal; a standing rib roast can comprise anywhere from two to seven ribs. It is given the name "standing" because it is most often roasted in a standing position, that is, with the ribs stacked vertically and the vertebral processes on the bottom. An alternative is to cook with the rib bones on the bottom and the vertebral processes removed for easier carving. A standing rib roast, if sliced when uncooked, would yield a number of rib steaks. Rib eye steaks result from removing the bones and most of the fat and lesser muscles (tail).

A colloquial and popular term for this cut is "prime rib". Historically, this name stands out regardless of the grade. In addition, the USDA acknowledges this historical note by not requiring the cut "to be derived from USDA prime grade beef" . The technical name, per URMIS (Uniform Retail Meat Industry Standards), is "Beef Rib Roast"

This guy weighed in at 15.5 pounds

Roasted Asparagus, yum!
Did You Know? - Asparagus is a herbaceous perennial plant growing to 100-150 cm tall, with stout larissa stems with much-branched feathery foliage. The 'leaves' are in fact needle-like cladodes (modified stems) in the axils of scale leaves; they are 6–32 mm long and 1 mm broad, and clustered 4–15 together. The flowers are bell-shaped, greenish-white to yellowish, 4.5–6.5 mm long, with six tepals partially fused together at the base; they are produced singly or in clusters of 2-3 in the junctions of the branchlets. It is usually dioecious, with male and female flowers on separate plants, but sometimes hermaphrodite flowers are found. The fruit is a small red berry 6–10 mm diameter. Green asparagus is eaten worldwide, commonly with eggs in China and with beef in Britain. It is not considered a delicacy as it is very cheap and easy to obtain.

Christmas Day would not be right without deviled eggs

Christmas Day 2001 had onions pulled right out of the garden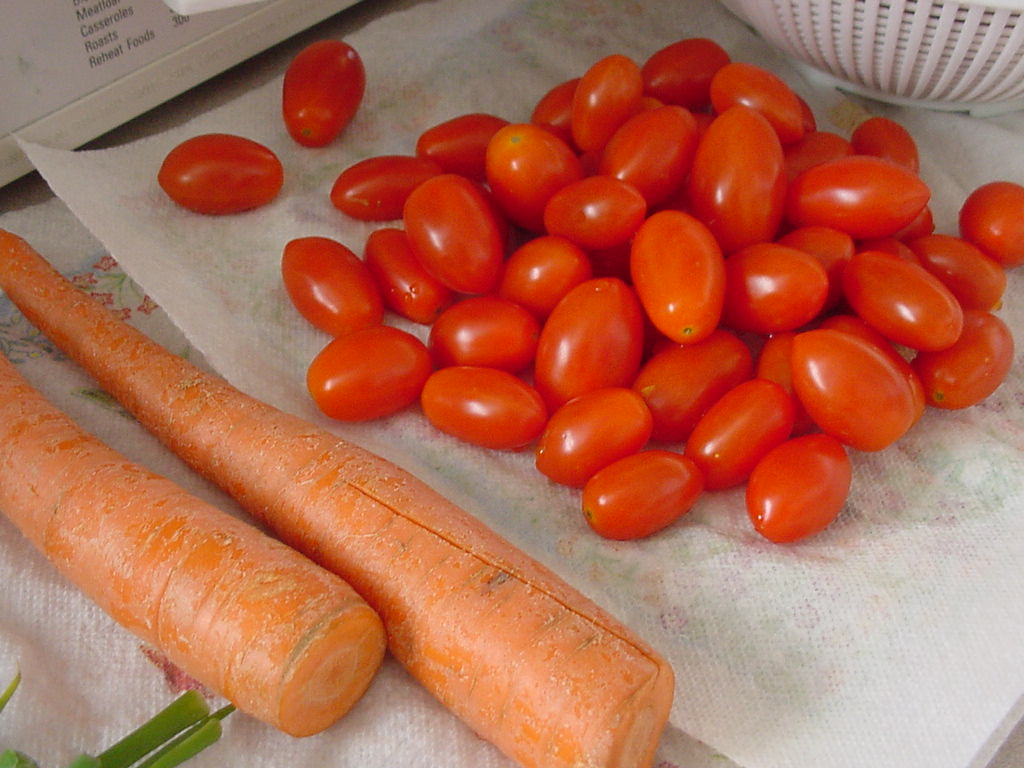 Right out of the garden
Let's See The Website To Remind Ourselves Of Christmas Eve

Christmas Eve 2001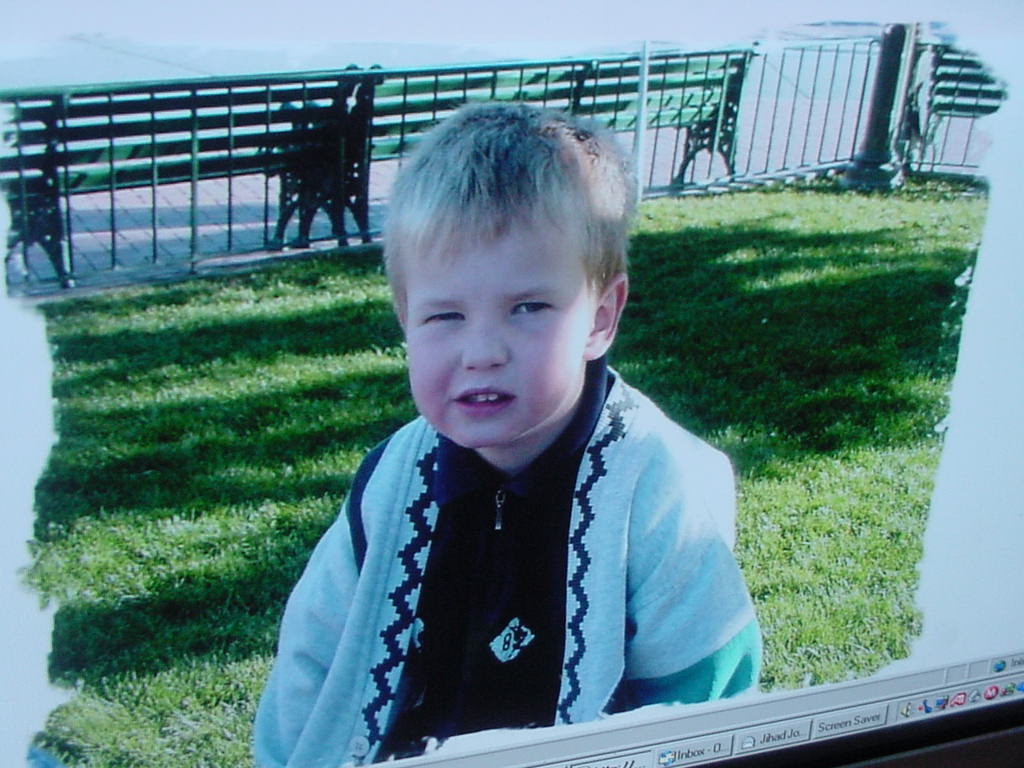 Connor got into the picture somehow
Time For Presents

Pete got a DVD player

Cassie is ready to open gifts

A time to remember Georgia Liles, creator of things

Eddie

Colleen join the fray

All smiles

Paul got to open a present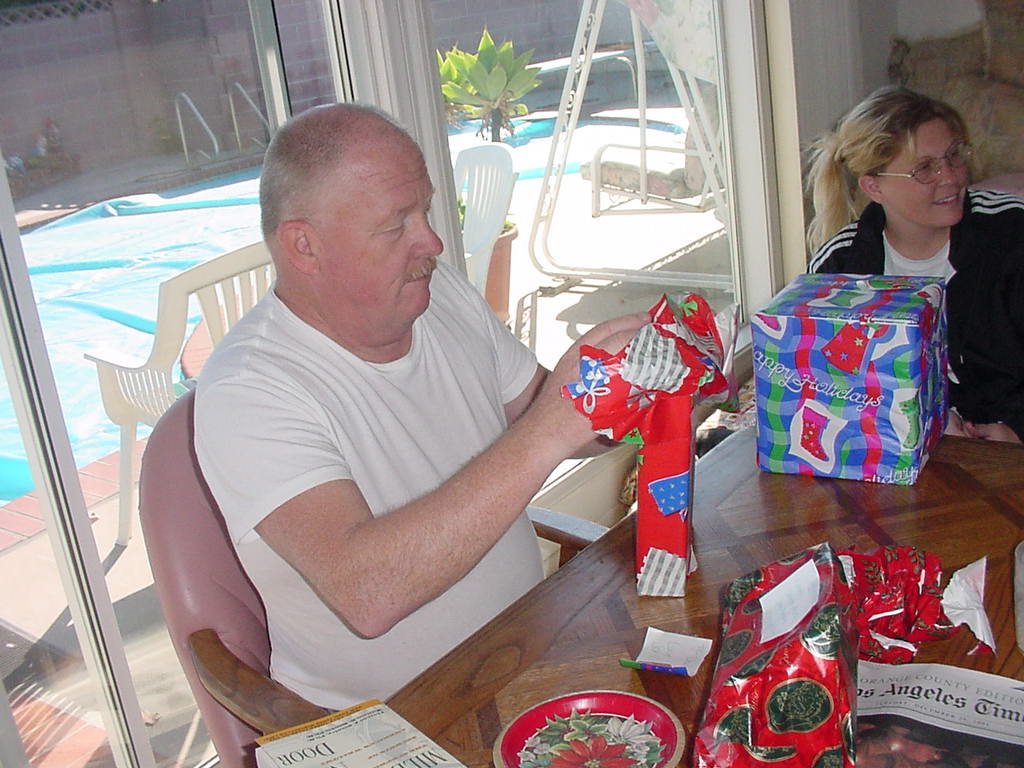 "You think I ought to soak it first??"

Card time

Christmas Day 2001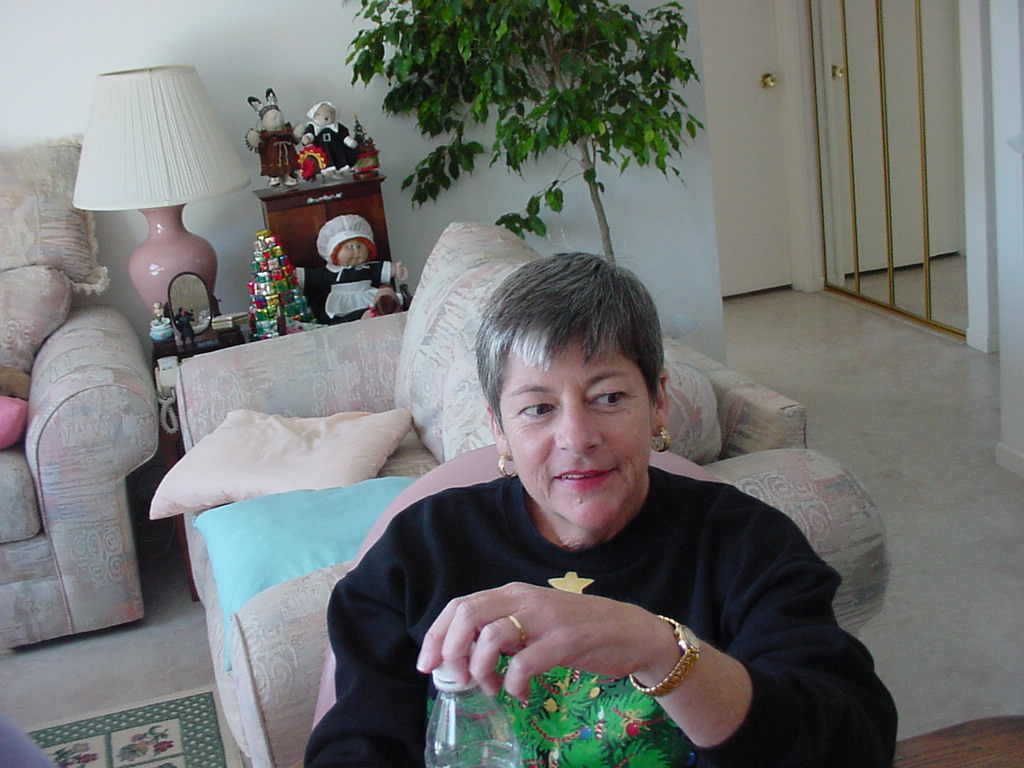 Christmas Day 2001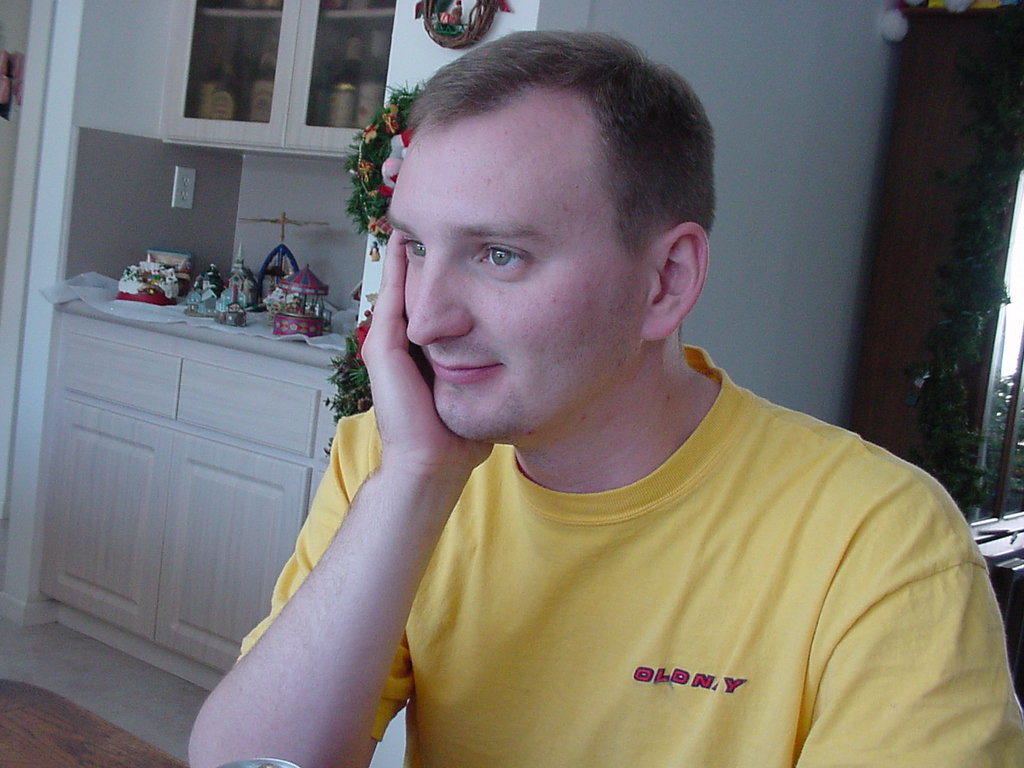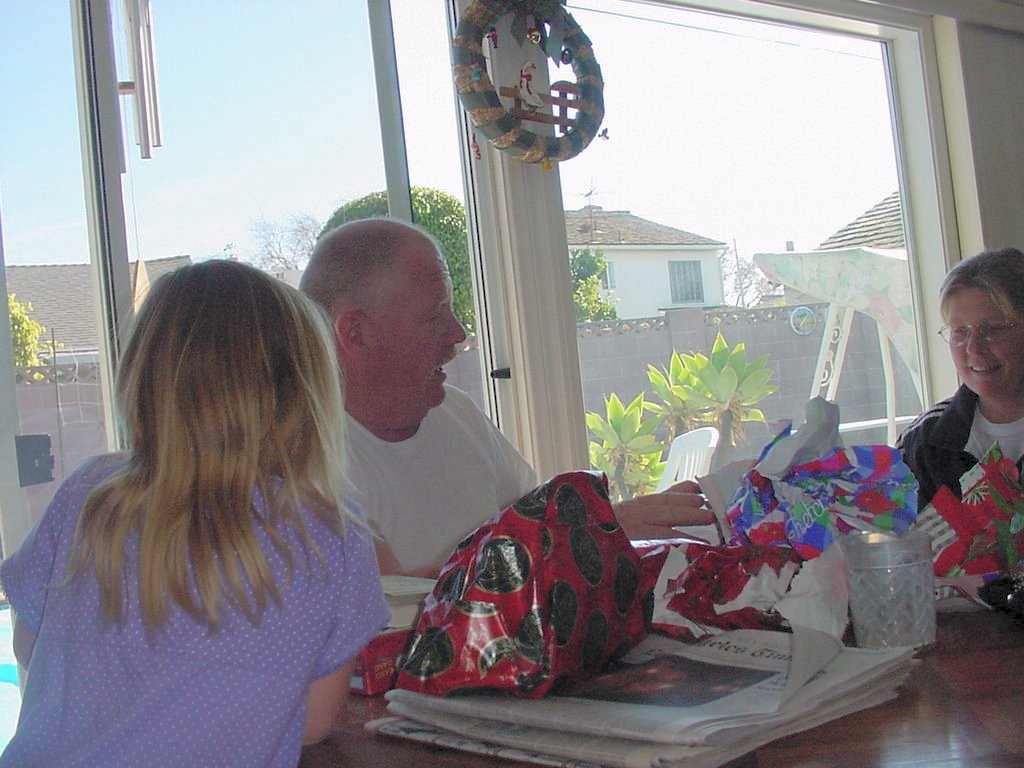 Christmas Day 2001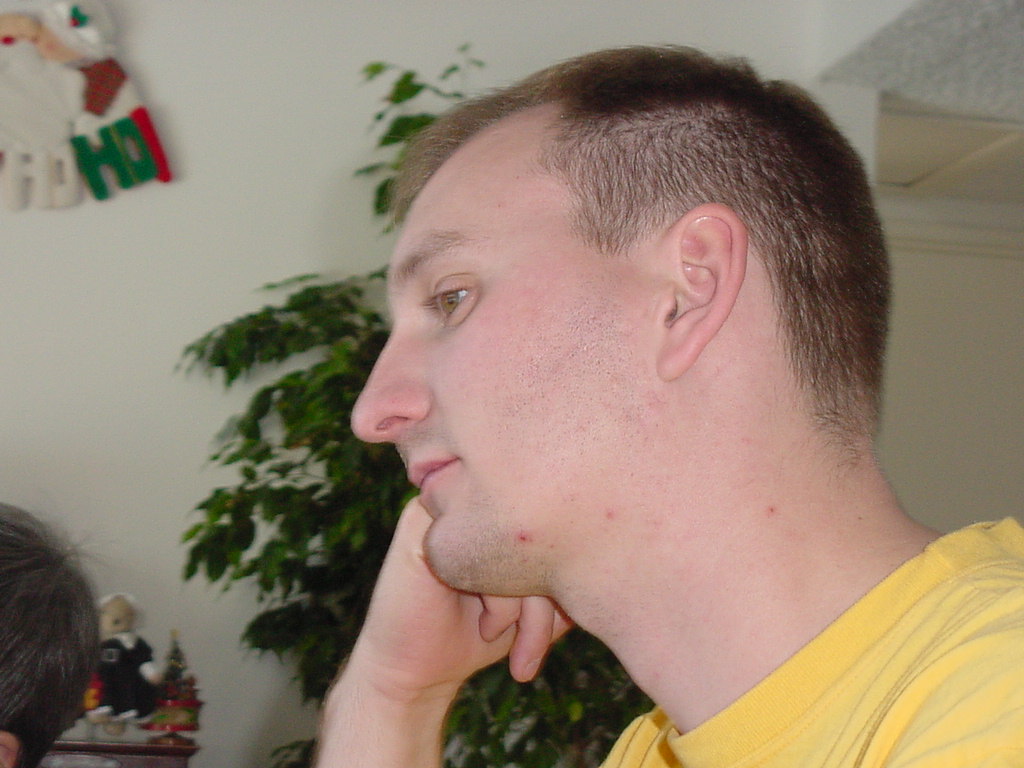 Christmas Day 2001

Christmas Day 2001

Christmas Day 2001

Christmas Day 2001

Colleen on Christmas Day 2001

Eddie

Crunch

Christmas Day 2001

Eddie enjoys a beer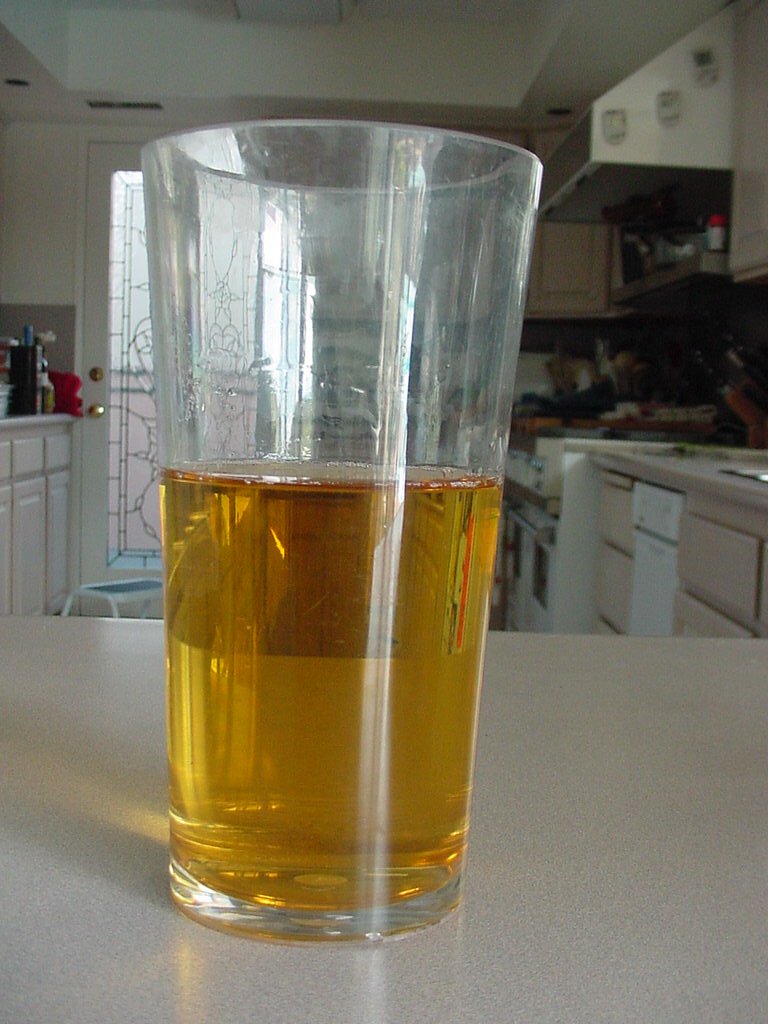 Half-empty or half-full???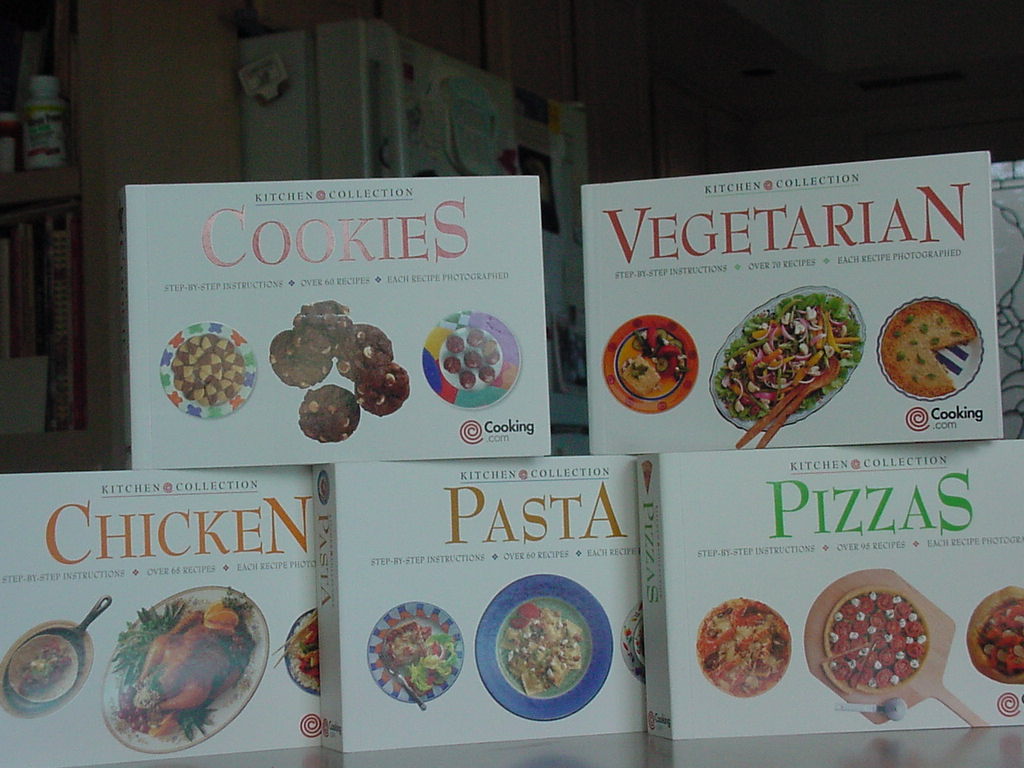 Cookbooks everywhere

Good book

Racko
Did You Know? - Rack-O is a Milton Bradley card game with the objective of obtaining 10 numbers, in numerical order, in one's hand. Score may be kept on a separate piece of paper, based upon either a custom system or the system provided in the rule book. Rack-O allows between 2-4 players, and is recommended for players age 8 and up. Rack-O celebrated its 50-year anniversary in 2006.

Cassie and Daddy

Christmas Day 2001

From floor to ceiling

"Peek a boo"

Ho Ho Ho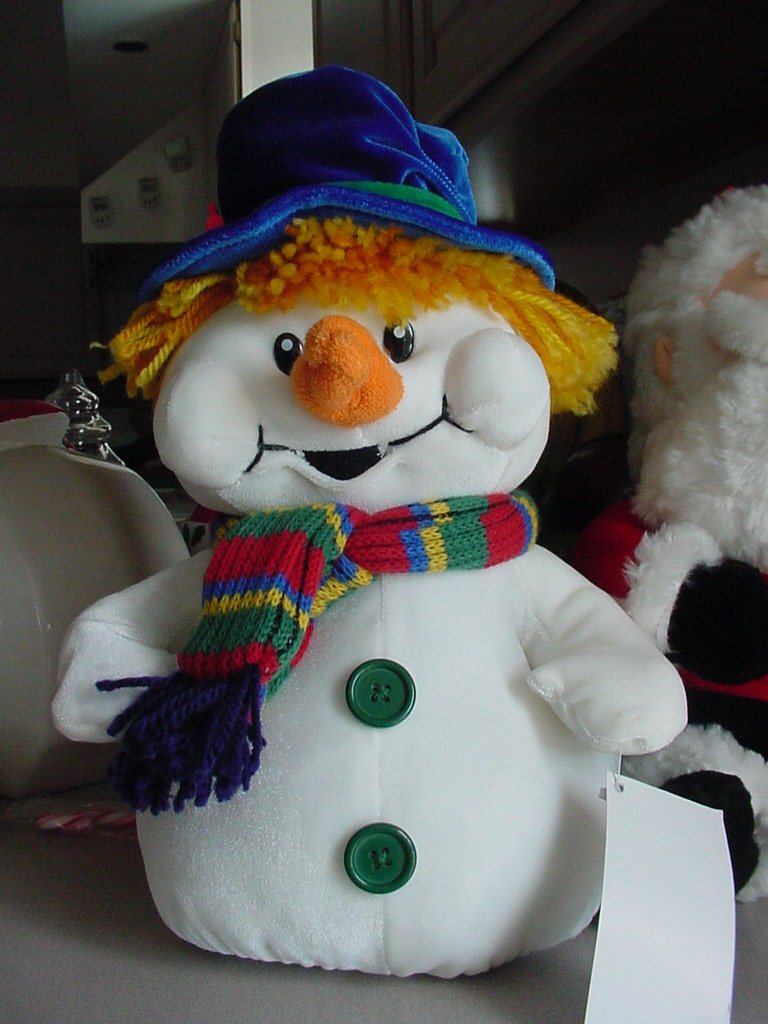 He also dances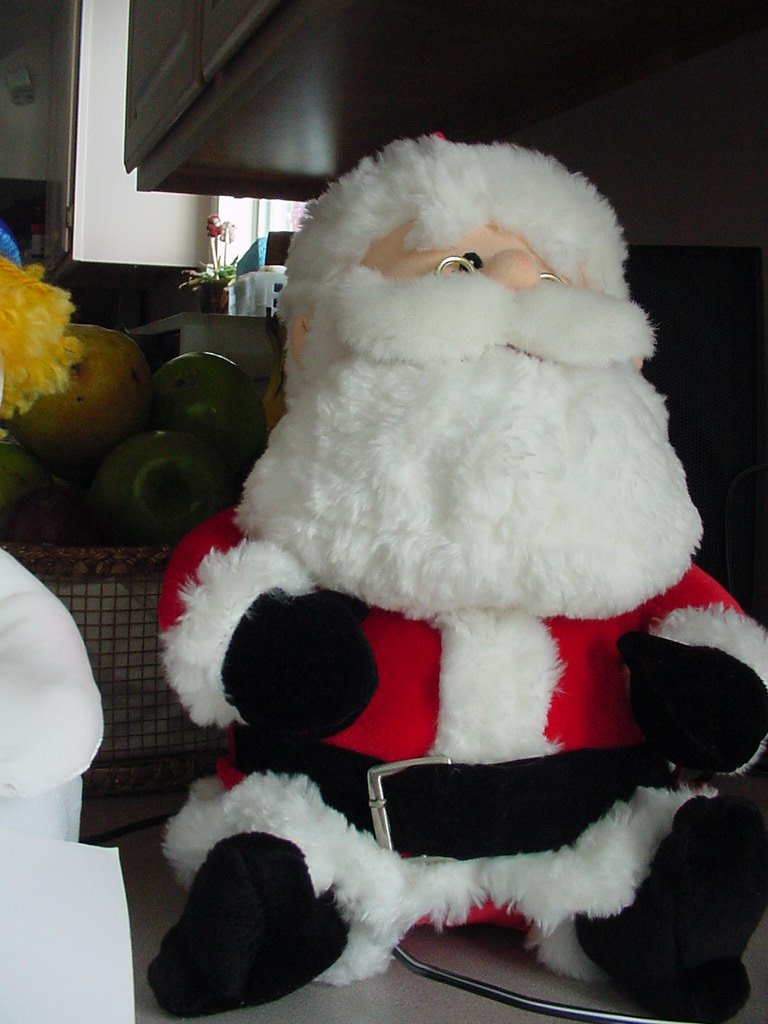 Santa takes a rest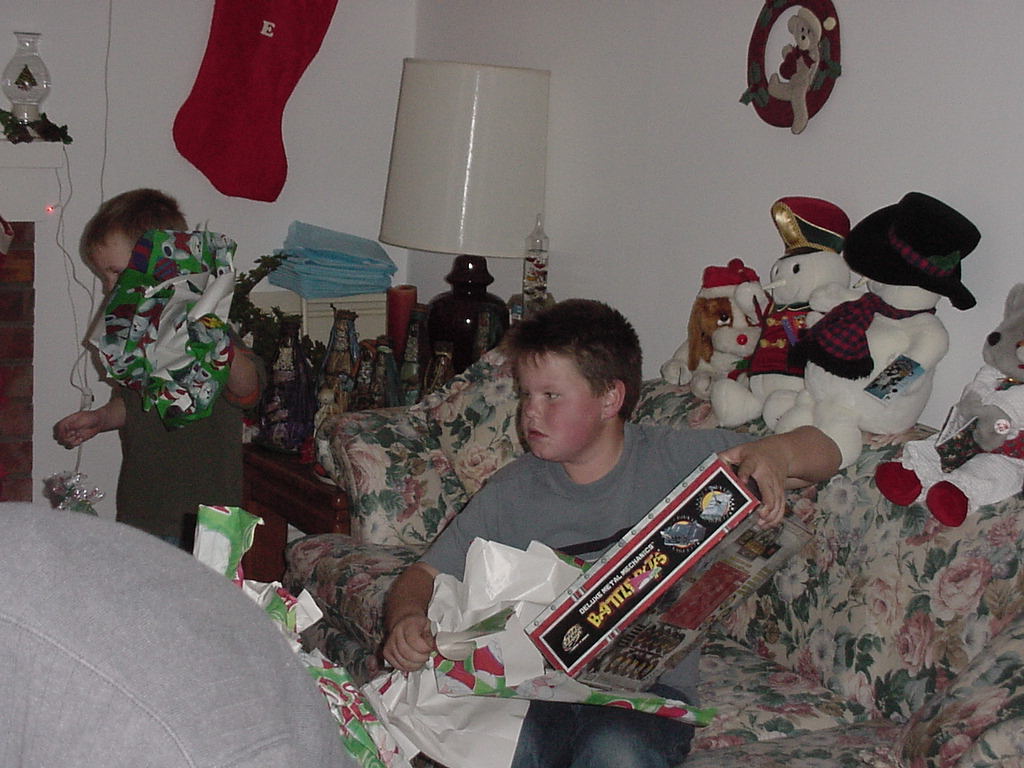 Christmas Day 2001

The kids are busy rewrapping their presents

Connor found something he likes

Jonathan loved "I Spy"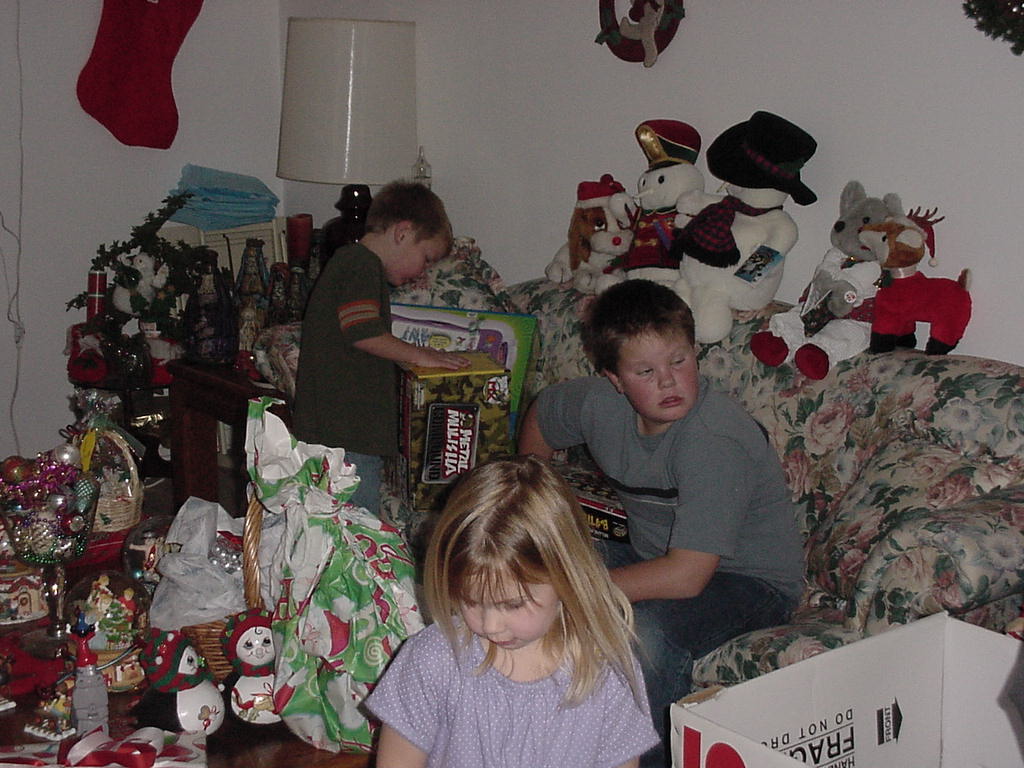 Christmas Day 2001

Christmas Day 2001 with Cassie

Christmas Day 2001 and "Meat man" has arrived

Connor and Eddie

Christmas Day 2001 Pete calls home
The Chihuahua's Get In On The Action

Christmas Day was one of Mickey's favorites... He knows the "meat man" is nearby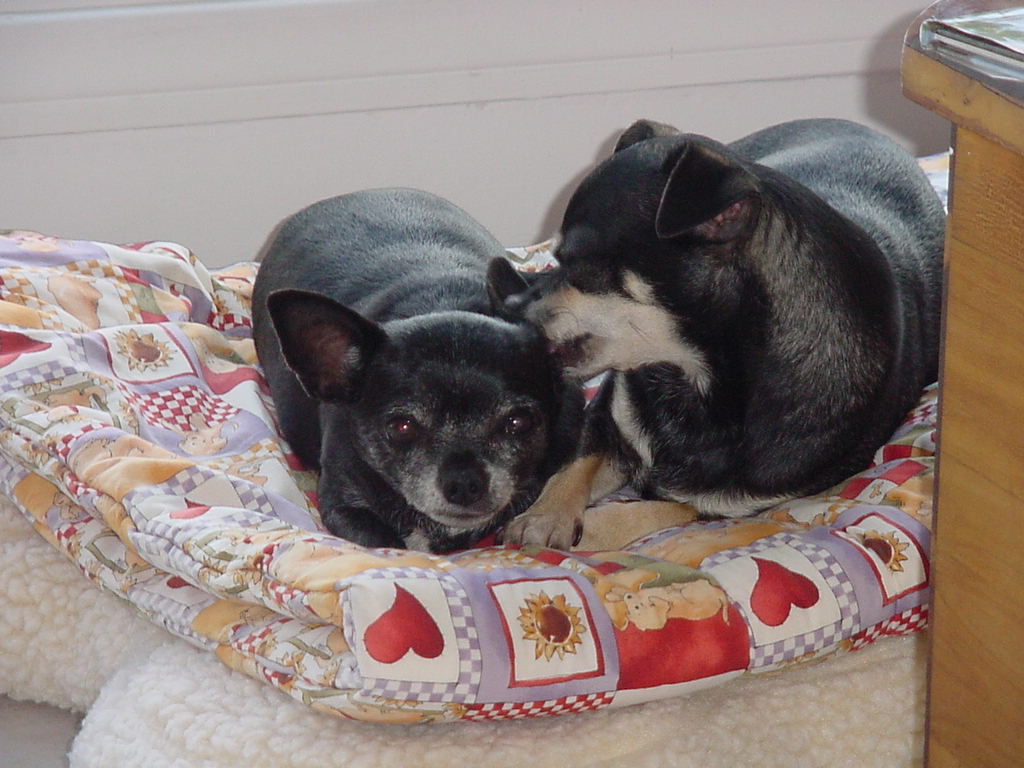 Pinky and Valentine hanging out together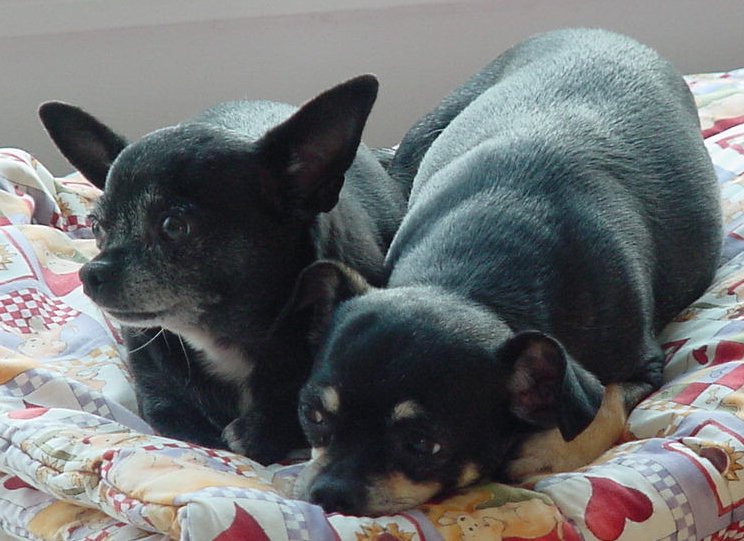 Valentine and Pinky kept an eye on things

"I am the baby!"

"Hey everybody, I am the glam glam glamour girl!"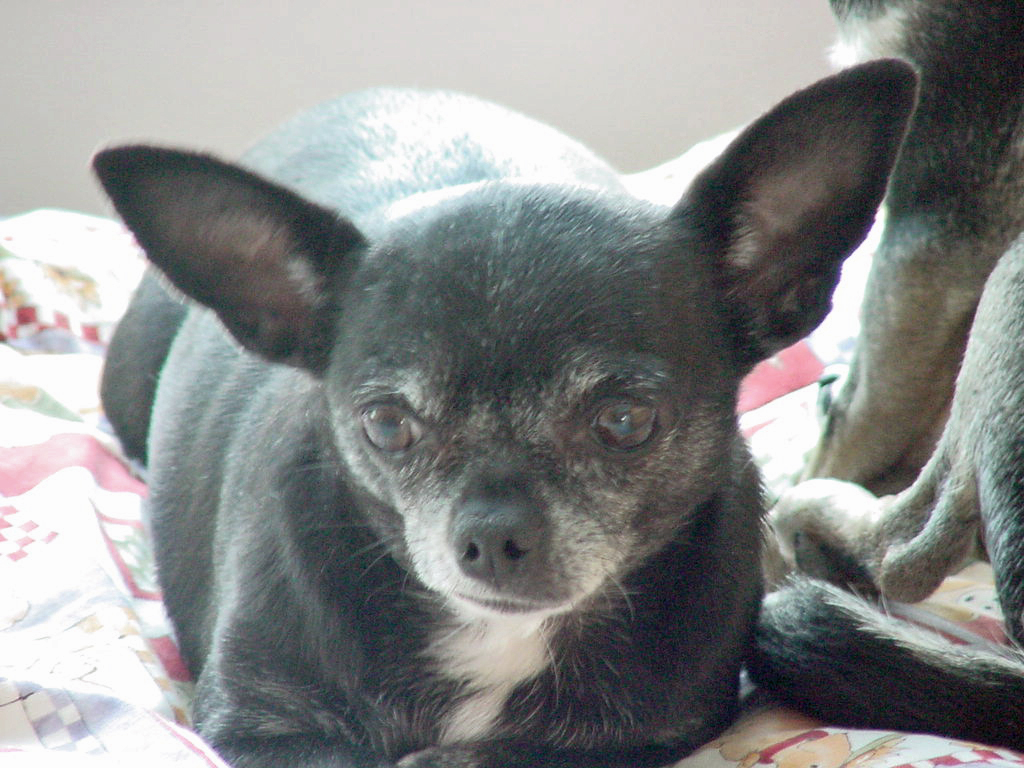 "It's OK, I like my picture taken"

"OK, enough already"

"Yes, I have pretty eyes"

Three babies all in a row

Nap time for Valentine
Grandma Sue And Mitch Head To The Kitchen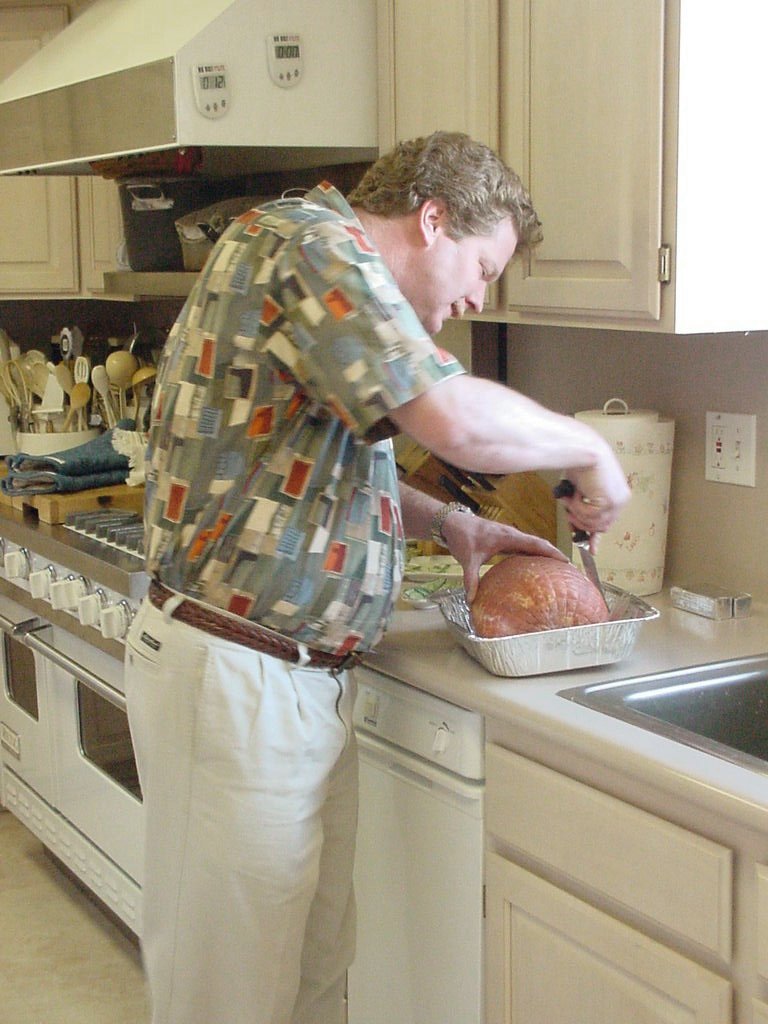 MArking the ham

Potatoes being prepared

Ham for the table

All cleaned up