Remember These?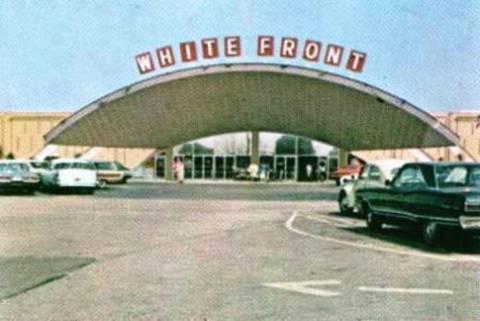 White Front was a chain of discount stores prevalent throughout Southern California and the western United States from 1959 through the mid-1970s. They were especially noted for the architecture of their store fronts which was an enormous, sweeping archway with the store name spelled out in individual letters fanned across the top. The chain also ran Topps, a similar discount store with locations in the American Midwest. Another unique feature of each store was that each site contained a separate key booth located in the parking lot.
The name was said to refer to the practice of lining up appliances like washers, dryers and stoves in front of the store, giving it a "White Front." The company made an abortive attempt to expand into the Northwest at the Mall 205 in Portland, Oregon in 1973. A television ad campaign to introduce the store to the area featured Allen Ludden of Password fame (most store openings would be promoted by Hollywood stars). The Portland store failed largely due to complications with coordinating sale ads printed in Southern California with deliveries of the advertised merchandise to Portland. Frustrated by being unable to get advertised specials after a long drive to the suburban store, customers stopped coming, numerous complaints were filed, and the store finally closed.
Two Guys
Two Guys was a discount store primarily operating in the New York metropolitan area and headquartered in northern New Jersey until the early 1980s. It was founded in 1946 in Harrison, New Jersey by brothers Sidney Hubschman and Herbert Hubschman as Two Guys from Harrison. The company originally sold major appliances such as televisions.
Bernard Marcus, one of the founders of Home Depot, began his retail career when he convinced the Hubschmans to let him operate the cosmetics concession at a Two Guys store in Totowa, New Jersey. He eventually was put in charge of first sporting goods and the major appliance department for the entire company, controlling over $1 billion dollars in sales.
Zody's
Zody's, also known as Hartfield-Zodys, was a chain of discount retail stores that operated in the United States from 1969 to 1986. The chain operated locations in California, Arizona, Nevada, New Mexico, and Michigan. In 1972, Zody's acquired the Yankee discount department store chain of Flint, Michigan, briefly re-branding the stores as Yankee-Zody's, and later as Zody's.
The Michigan stores proved unprofitable, and were sold off in 1974 when Hartfield-Zodys filed for Chapter 11 bankruptcy protection. Zody's closed the last of its California stores in March 1986, with many locations being sold to Ralphs, a supermarket chain

Once popular in California,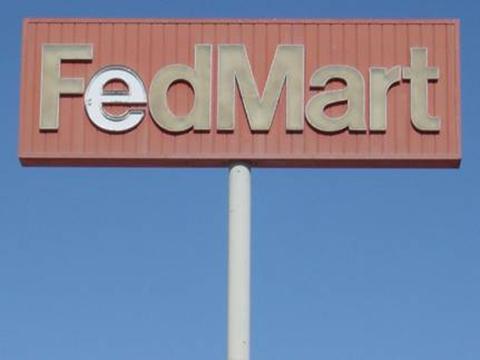 Sol Price began his storied career in the mid-1950s, when he was working as an attorney in San Diego. His first venture sprang from the coincidence of two fateful events: the inheritance of a vacant warehouse in his home town and a knock on the door of his law office. Price needed to find a tenant for his warehouse, and the solution to his problem was answered by the knock on his office door. A couple of Price's clients had stopped by to ask him to take a short trip to Los Angeles to give his opinion on an unusual business they had come across. The clients were involved in the wholesale jewelry business, and they had been selling watches to a non-profit, member-owned, retail operation in Los Angeles called Fedco. Price made the trip north and noticed that Fedco's facility was similar to the warehouse he had inherited. He asked his clients to look at his warehouse, suggesting that his building could be used for the same purpose. His clients agreed, marking the beginning of FedMart and the first traces of the membership club industry.

The business was begun in 1954, started with a $50,000 capital investment.[1] Price solicited the help of eight individuals, who each invested $5,000, and he convinced his law firm to invest the remaining $10,000. Price obtained his inventory from his clients, beginning with the two jewelry wholesalers. Another client, who was involved in the furniture business, provided Price with a small selection of furniture. A third client sold liquor, giving Price's FedMart the odd merchandise mix of jewelry, furniture, and liquor. He opened membership to government employees of all levels—federal, state, and local. Despite the less than comprehensive selection of goods, Price's business thrived from the start, collecting $4.5 million during its first year in business, four times the total projected by Price and his investors.[1]

Success spawned the establishment of other warehouse stores and a more coherent merchandising strategy. FedMart developed into a chain of stores, and along the way, Price pioneered several innovations in the retail industry. FedMart became the first retailer to sell gasoline at wholesale prices. The chain was the first to open an in-store pharmacy. FedMart also opened in-store optical departments, establishing a format that was aped widely decades later. Aside from developing several industry firsts, Price guided the company into food retailing, a product line that would underpin the chain's development. Price was joined in his business by his son, Robert, who served as FedMart's executive vice-president until they sold two-third of the chain in 1975 to the German retail company Hugo Mann.The company was then 21 years old with sales in excess of $350 million at forty stores. Price was fired less than a year after the Hugo Mann takeover. The store chain failed within seven years.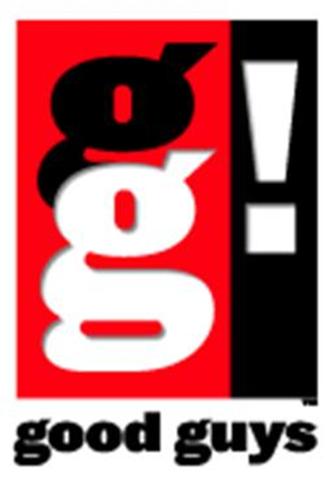 The Good Guys! was a chain of consumer electronics retail stores with 71 stores in California, Nevada, Oregon and Washington. The company was headquartered in Brisbane, California in the Dakin Building in the early-1990s and subsequently in Alameda, California until it was bought in late 2003 by CompUSA. The Good Guys was founded in 1973 by Ron Unkefer on Chestnut Street, San Francisco. By 2006, all of this company's stores had closed.

After all The Good Guys stores closed, CompUSA began marketing all California and Hawaii stores as CompUSA with Good Guys Inside in response to Best Buy's new marketing campaign with Magnolia Inside. However, this marketing campaign was dropped in an attempt to further separate CompUSA from the Good Guys name, and assist in launching its new Home Entertainment sections in select locations. The Good Guys name will once again no longer exist in 2008 when CompUSA closes its remaining stores.
Gemco was an American, particularly California chain of discount membership department stores that was owned by San Leandro-based Lucky Stores, a California supermarket company which has since been acquired in the 1980s by American Stores Company, which was later acquired by Albertsons in 1999. It operated from 1959 until closing in late 1986. A number of the west coast stores were sold to Target which fueled their entry into California. Gemco had a version called Memco, also owned by Lucky Stores, that operated stores in the Chicagoland and the Washington, D.C. areas.


Gemco was first established in Anaheim, California in October 1959. A year later, the company was purchased by Lucky Stores, which added the supermarket element and expanded Gemco into a chain. Business and profitability continued to be healthy for over 20 years until a series of unsuccessful leveraged takeover attempts from other companies were made on its parent company, Lucky Stores. Lucky, to avoid such hostile takeover attempts, eventually decided it was best to liquidate Gemco entirely. This liquidation occurred from September 1986 to November 1986. Target reopened in most of the former Gemco locations by the Fall of 1987, having remodeled many of Gemco's former prime business locations into the Target look.

"GEMCO" never was an acronym, despite rumors ("Government Employees' Merchandising Company," etc. probably stemming from a similar store named Fedco in southern California) to the contrary. The letters were simply an easily pronounced and remembered name. Brown (with tan accents) was Gemco's original main exterior background color, and the letters "GEMCO" were originally in red. An early 1980s redesign changed the chain's main exterior background color to blue (with light blue accenting), and its letter coloring in its logo to white (adding a yellow diamond on top of the "M"). The name may also be associated with the jewelry-camera concessionaire, Gem Distributing Company, which was based in Long Beach and which began operations during WWII by selling jewelry and engagement rings in particular to sailors on leave. A small number of Gem's earliest employees were transferred to Gemco locations near Long Beach.

Fedco (Federal Employees' Distributing Company) was a membership-based department store chain that operated in Southern California from 1948 to 1999.

The chain was unusual in that it was a nonprofit consumers' cooperative. It was founded by 800 U.S. Post Office employees who wanted to leverage their buying power by purchasing goods directly from wholesalers. Lines included general merchandise, grocery, and in some locations, auto services and furniture. A lifetime membership was less than five dollars for employees of the U.S. government, students, and their family members. In later years, Fedco membership opened to the general public, with memberships being sold at swap meets. Fedco's lifetime membership cost $10 in 1998.

At its peak, Fedco had ten department stores plus three appliance-only stores, and served 4 million members.
Sebastian Spering Kresge (July 31, 1867 – October 18, 1966), American merchant and philanthropist, was the founder of the The S. S. Kresge Company (later Kmart), now known as the Sears Holdings Corporation.


Sebastian S. Kresge, who had previously founded the S. S. Kresge dime store chain, opened the first Kmart store on March 1, 1962, in Garden City, Michigan and named Kmart after himself; this store is still in operation to this day. A total of eighteen Kmart stores opened that year. Kmart Foods, a now defunct chain of Kmart supermarkets, opened in that same decade.

During the 1970s, Kmart put a number of competing retailers out of business. In 1977, S. S. Kresge Corporation changed its name to Kmart Corporation. In 1987, the Kmart Corporation sold its remaining Kresge and Jupiter stores in the United States to McCrory Stores, although Canadian Kresge stores continued to operate until 1994.

On November 17, 2004, Kmart announced its intention to purchase Sears, Roebuck and Company. As a part of the merger, the Kmart Holdings Corporation would change its name to Sears Holdings Corporation. The new corporation announced that it would continue to operate stores under both the Sears and Kmart brands.
Montgomery Ward (later known as Wards) is an online retailer that is somewhat connected to the former American department store chain, founded as the world's first mail order business in 1872 by Aaron Montgomery Ward. At its height, it was one of the largest retailers in the United States, but declining sales in the late 20th century forced the original Montgomery Ward to close all of its retail stores and catalog operations by early 2001. After a near four year absence, the Montgomery Ward brand was revived as an online and catalog-based retailer headquartered in Cedar Rapids, Iowa, in late 2004, when Direct Marketing Services Inc. purchased much of the intellectual property assets of the former Wards, reviving the brand as an online retailer with no physical stores. In 2008, ownership changed over to Swiss Colony in Monroe, Wisconsin.

Gone in California
G.R. Kinney Company were manufacturers and retailers of shoes from 1894 until September 16, 1998. Its listing on the New York Stock Exchange, symbol KNN, began in March 1923. The shoe concern was started by George Romanta Kinney whose father ran a general store in rural Candor, New York. The father became indebted and George vowed to repay his indebtedness in the future. In 1894, at the age of 28, he had saved enough to purchase a Lester retail outlet in Waverly, New York. Kinney's success came in offering affordably priced shoes to working Americans.

The business chain numbered 362 stores at the conclusion of 1929, with 44 of these opening in the final year of the decade. Foot Locker began as a division of the Kinney Shoe Corporation in 1974.

The company continued operating throughout the 1960s and 1970s with divisions named Stylco (1967), Susie Casuals (1968), and Foot Locker. On September 16, 1998 the Venator Group announced that Kinney's 467 shoe stores and 103 Footquarters stores would close.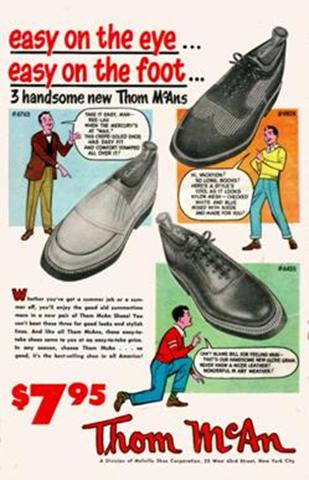 Thom McAn is a brand of shoes distributed by Footstar, Inc., formerly the Melville Corporation. The brand is currently sold in Kmart stores, and consists of leather dress, casual, and athletic shoes (under its Tm Sport label). Until the 1990s, Thom McAn had hundreds of retail stores in the United States, and was one of the oldest and best known shoe retailers in the country.

Ward Melville, chairman of the Melville Corporation, released the new Thom McAn shoe line in 1922, opening the first Thom McAn retail store in New York. The brand was named after the Scottish golfer Thomas McCann. Within five years, 300 stores were open, and by 1939 there were over 650 stores.

The brand achieved the peak of its popularity and near iconic status from the 1950s to the 1970s, due to its unique combination of quality leather and affordability. There were 850 Thom McAn stores in the United States in 1955, and Melville became the largest American shoe retailer by the 1970s, operating 1,400 stores.

The popularity of sneakers in the 1980s hurt Thom McAn sales, and Melville Corp. began to focus on its sporting footwear division, Footaction USA. More than a third of Thom McAn outlets were closed during this decade.

The trend away from conservative leather casual shoes toward sneakers continued in the 1990s. In 1992, Melville closed 350 of the remaining 740 Thom McAn stores. In 1996, Melville converted 85 Thom McAn stores into Footaction outlets, and it closed the remaining 200 stores, ending the storied existence of the Worcester, Massachusetts, based retailer. Melville divested itself of all of its shoe retailing business, focusing on its CVS drug stores. A new corporation, Footstar, was created from the former Melville shoe lines.

Thom McAn still exists as a shoe line distributed by Footstar, sold in the U.S. at Kmart and other nations at Wal-Mart.

The former Thom McAn store inside the abandoned Dixie Square Mall was the only remaining sign inside the mall until March 2009.
Pup 'N' Taco (also spelled with a lower case 'n') was a privately-owned chain of fast-food restaurants in Southern California, with its headquarters based in Long Beach, California. The business was begun by Russell Wendell in 1956. At that time, it was only a drive-in restaurant that served both tacos and hot dogs. At the time Russell owned a chain of successful doughnut stores in Los Angeles - Big DoNut - which featured gigantic doughnuts on top of a drive-in bakery. The first officially branded Pup 'N' Taco was opened in Pasadena, California in 1965.

The menu consisted of tacos, tostadas, pastrami sandwiches, burgers, several varieties of hot dog (the "pup" in Pup 'N' Taco) and french fries. Beverages included R.C. Cola, root beer and a variety of flavored slushes.

Ninety-nine stores were bought by Taco Bell in 1984, effectively ending the history of the chain. However, three operations in Albuquerque, New Mexico were not included in the deal and two still exist today as 'Pop 'N' Taco, the same as in Los Angeles.
Naugles was a fast-food Mexican restaurant chain that existed from 1970 to 1988. It was founded by former Del Taco employee Dick Naugle. The first Naugles restaurant was located in Riverside, California.

Harold Butler bought Naugles in 1971 when the chain consisted of three restaurants. The chain was expanded by a system of non-exclusive franchises, which was ruled unlawful by a federal court. He built it up to 225 restaurants by 1986, when he sold the chain to Collins Food International Naugles merged with Del Taco in 1988.[3] A few of the Naugles menu items, such as those with the "Macho" designation, found their way into the regular Del Taco menu. Also, the Naugles bun taco can still be ordered from Del Taco even though it does not appear listed on the menu.