Serious Post Dinner Dancing (Page Three)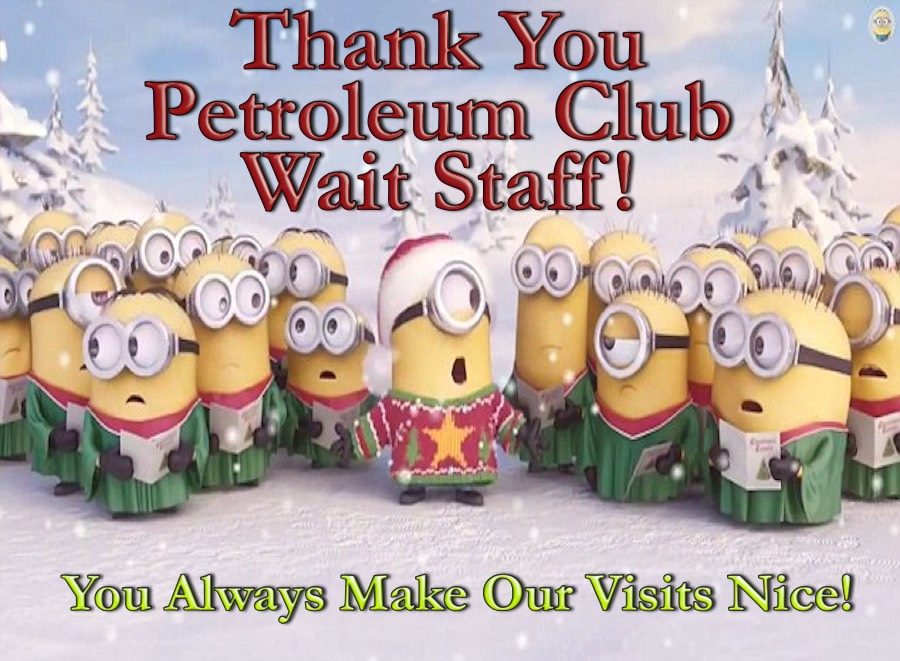 The stage is ready for after dinner dancing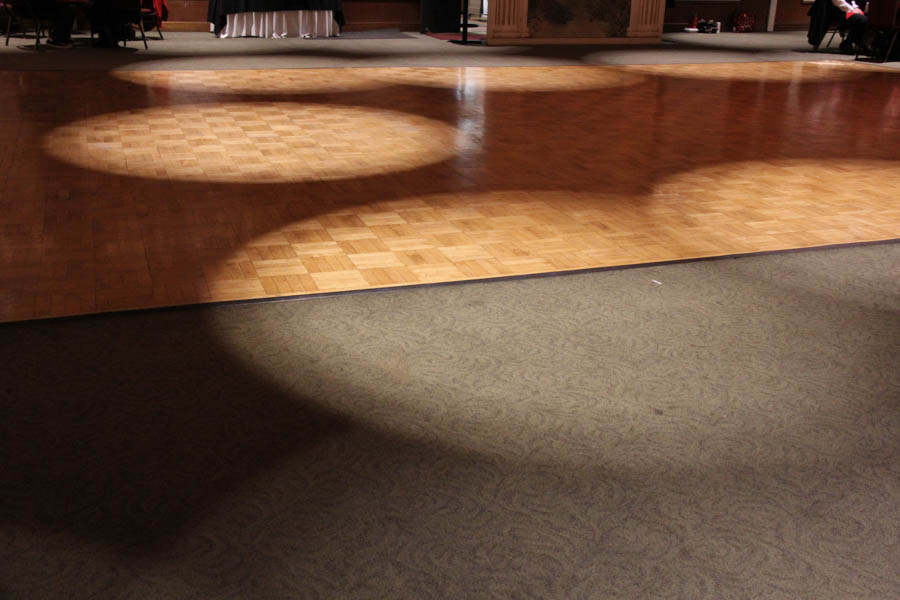 Ready for the "Spotlight Dance"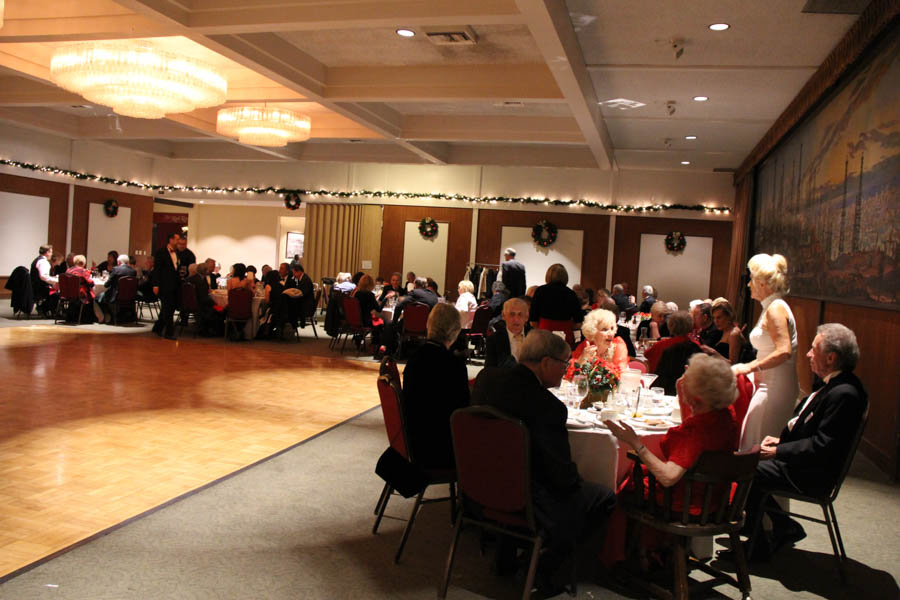 Quick Lucky, before they gravitate to the dance floor!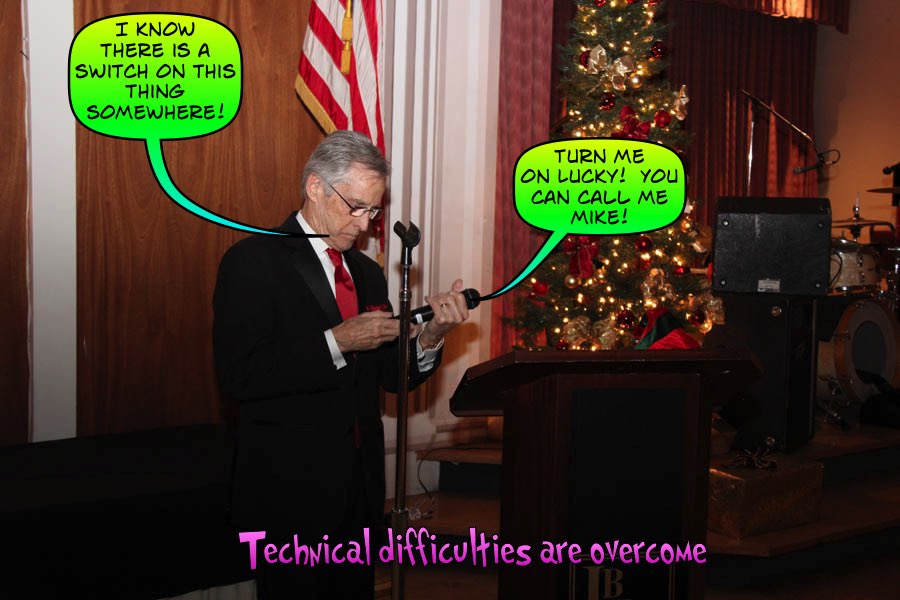 Lucky takes to the podium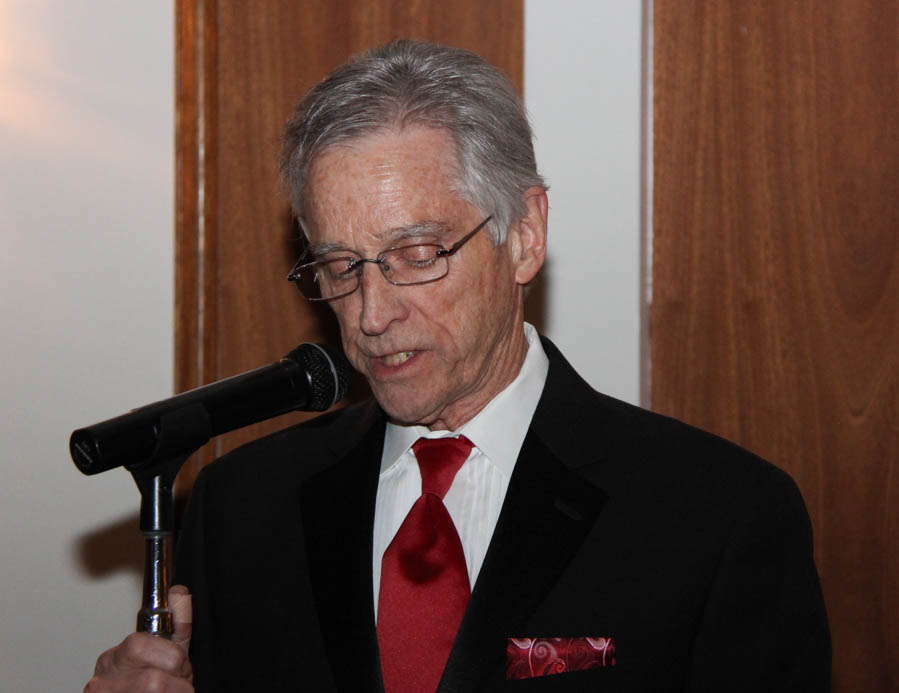 We must have the "one liners"
Lucky's One Liners
I asked my wife what she wanted for Christmas. She told me "Nothing would make her happier than a diamond necklace" So I bought her nothing.
What do you call people who are afraid of Santa Claus? Claustrophobic
Why is Christmas just like a day at the office? You do all the work and the fat guy with the suit gets all the credit.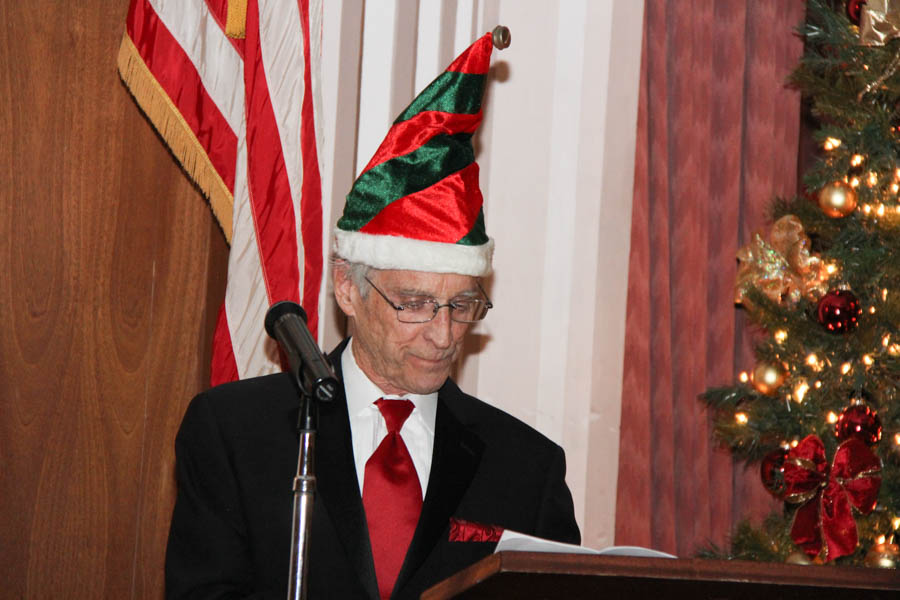 The official "Announcement Hat" is not fully operational!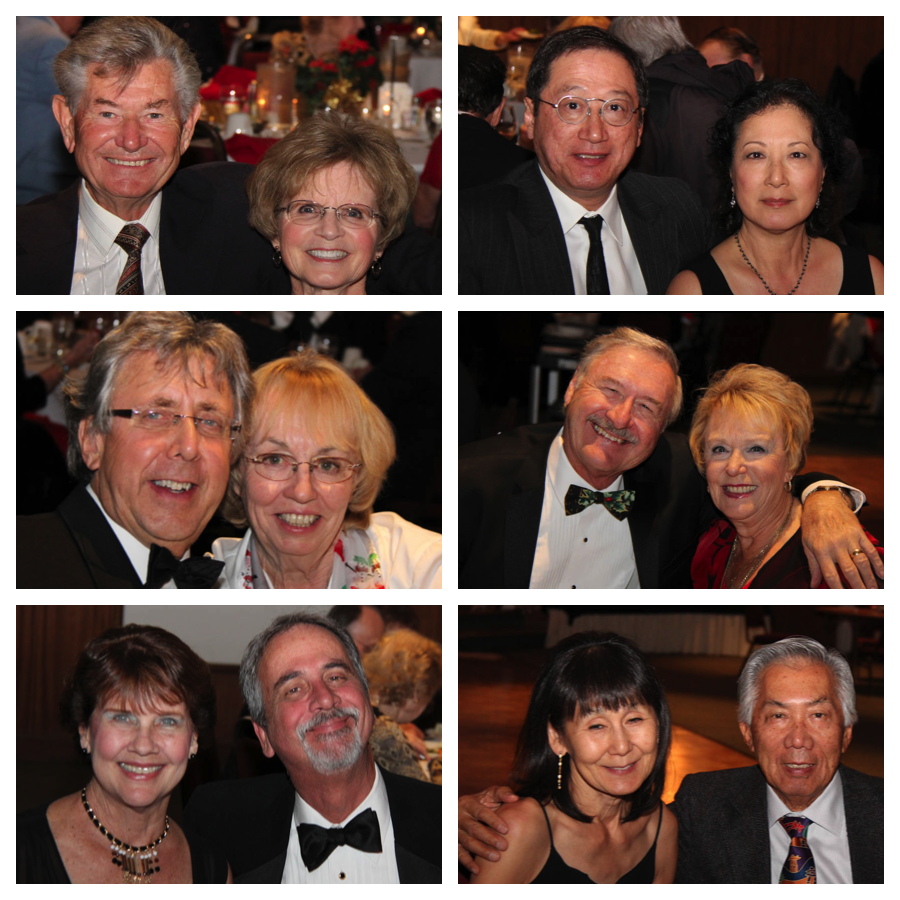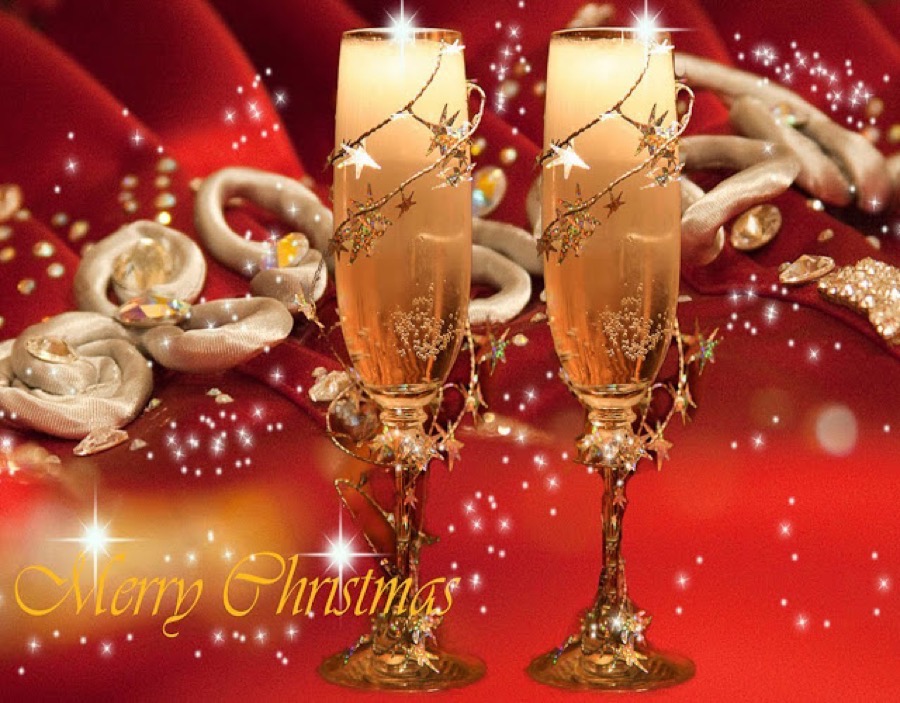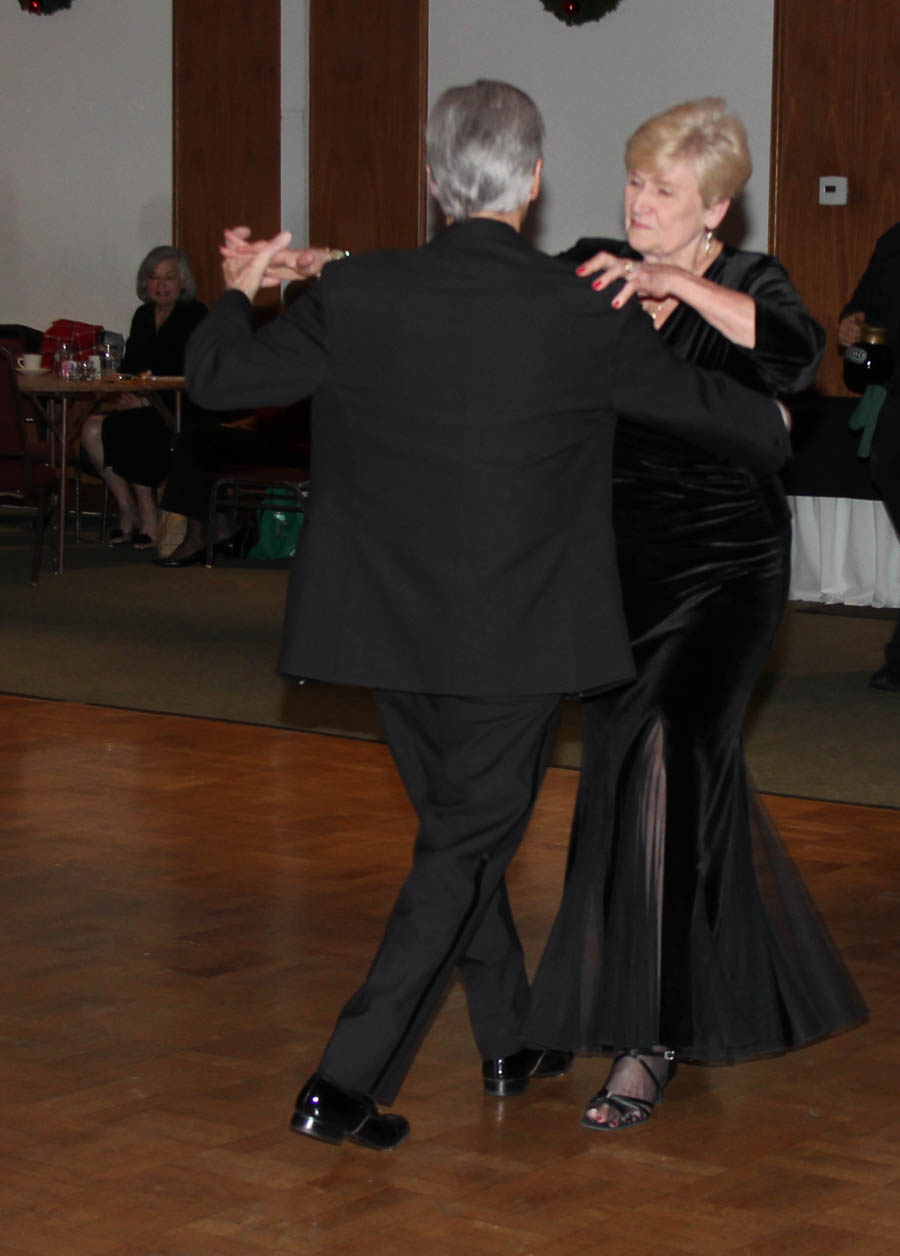 Carolyn and Lucky demonstrate the waltz

Making it look so easy!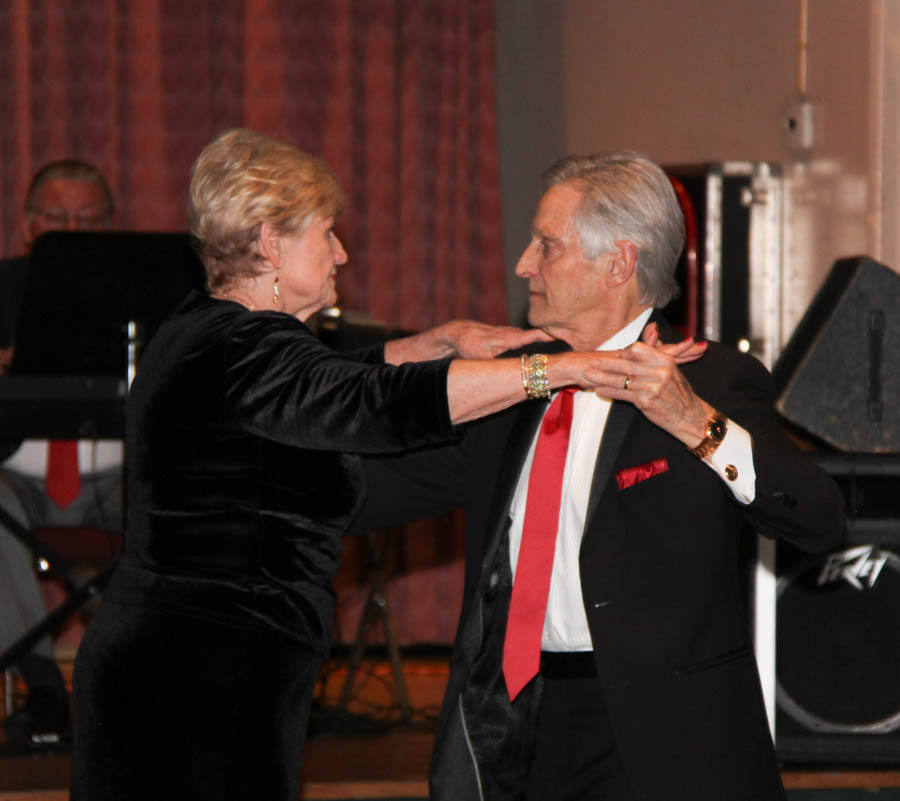 We wish you many many many more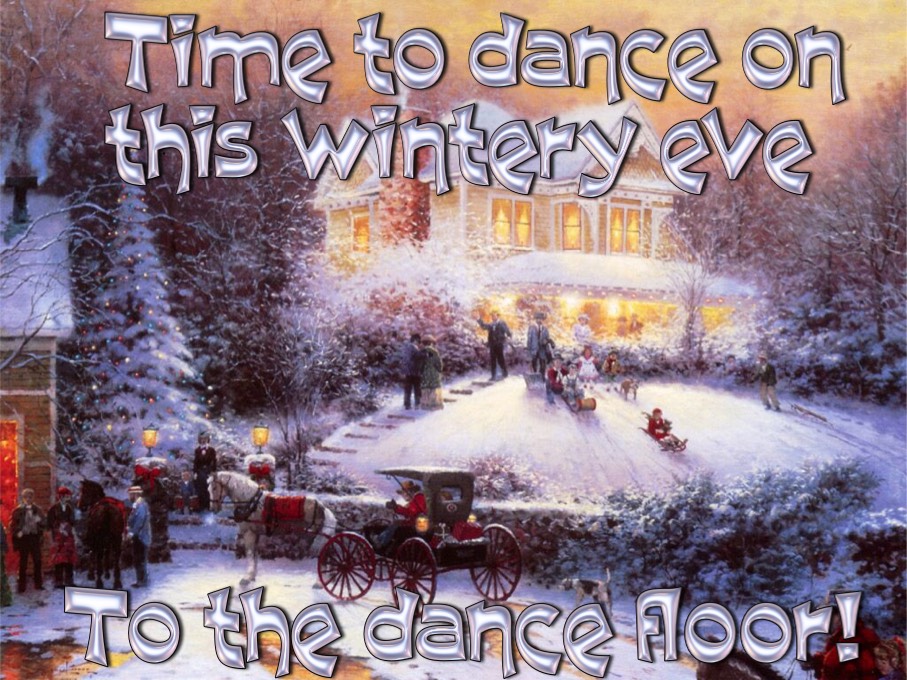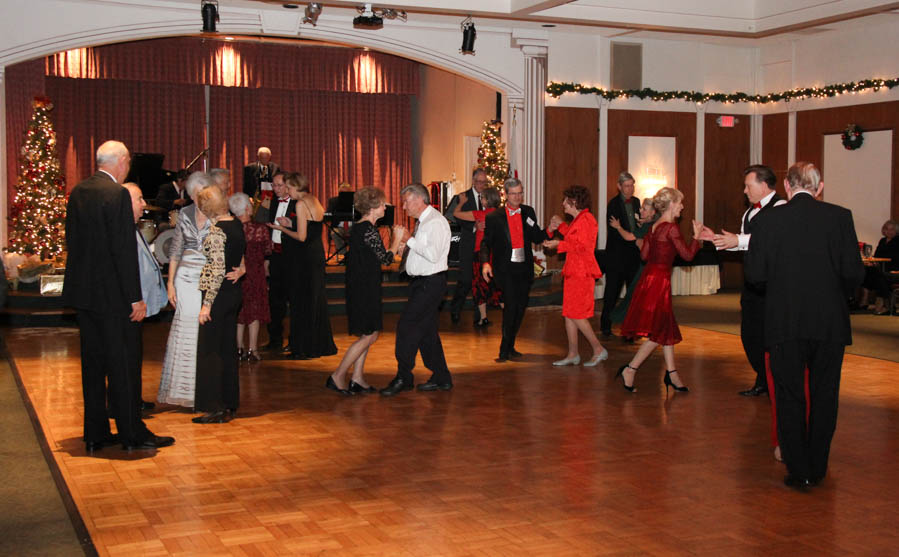 We are Toppers... It takes little convincing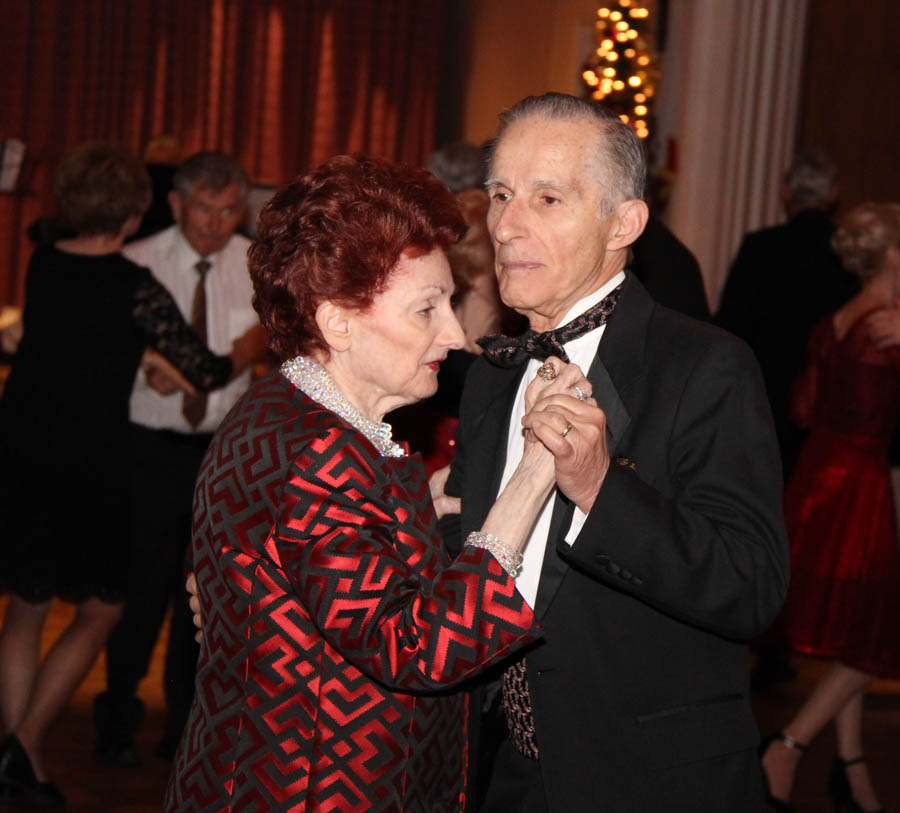 Marcia knows all the lyrics to most of the sings!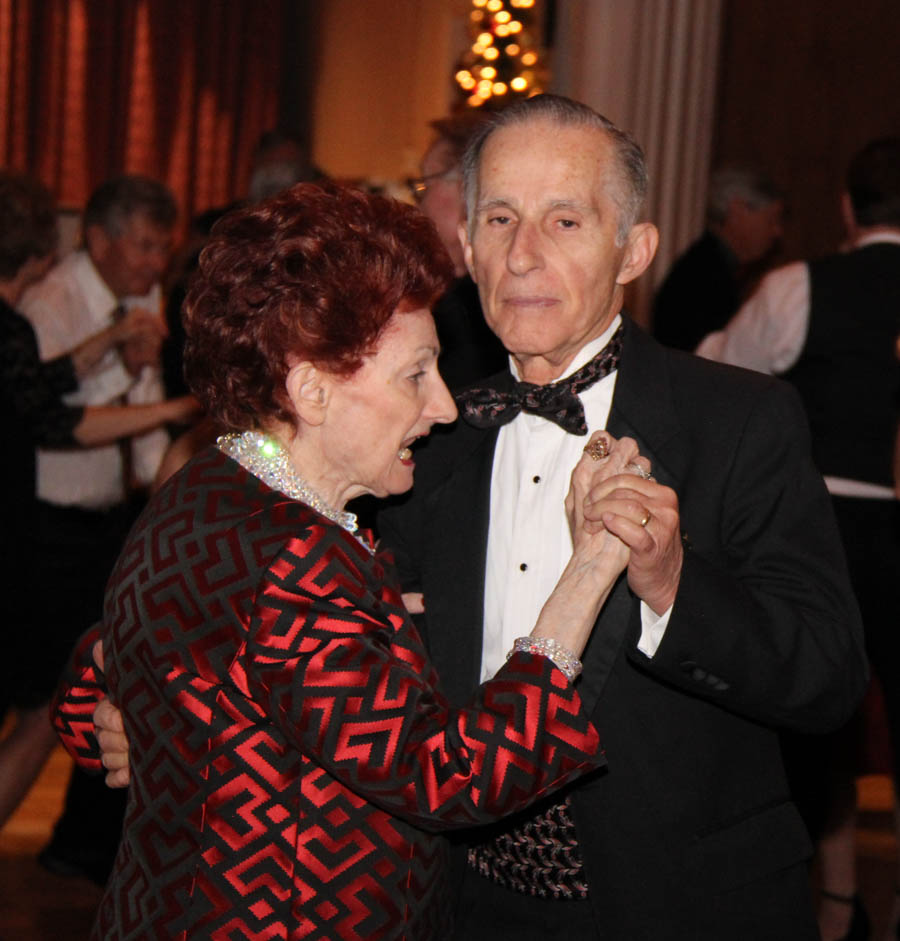 Leon is so serious!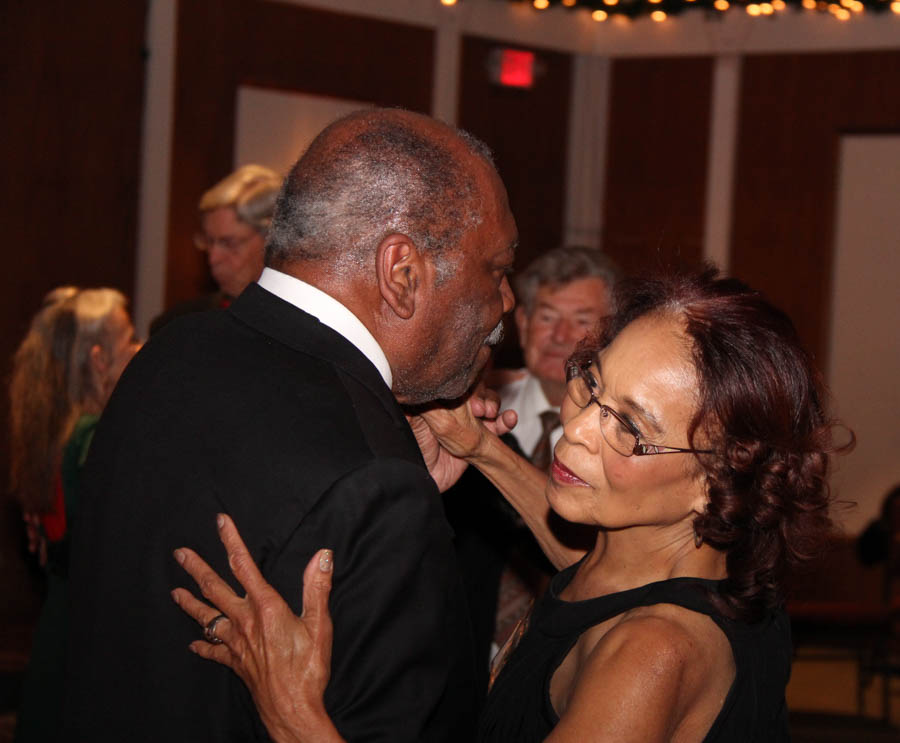 Russell and Lily lookin' good rocking to the Time Machine

Hang on... Russell is about to smile!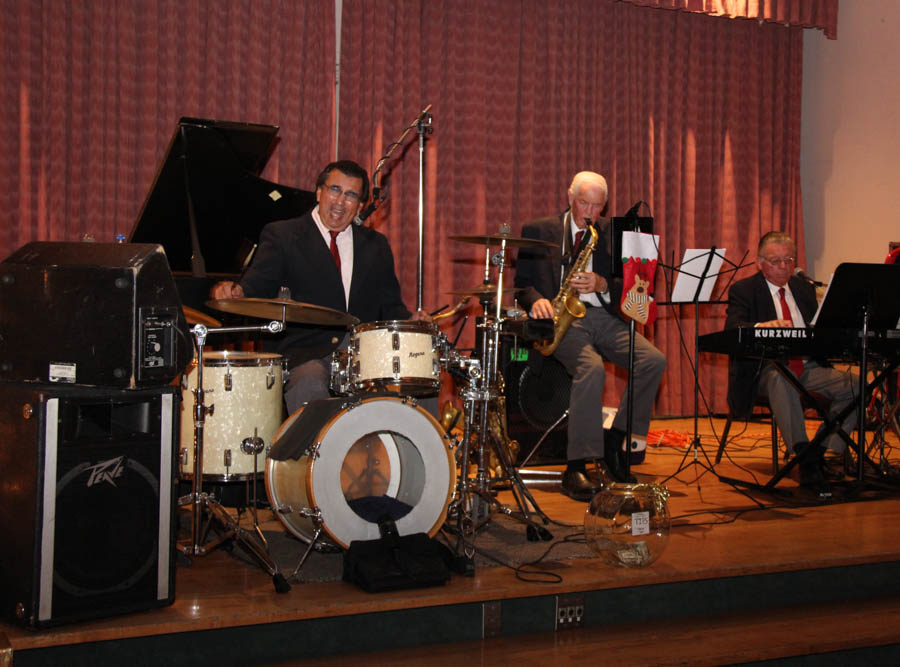 Looks like Time Machine is having a lot of also!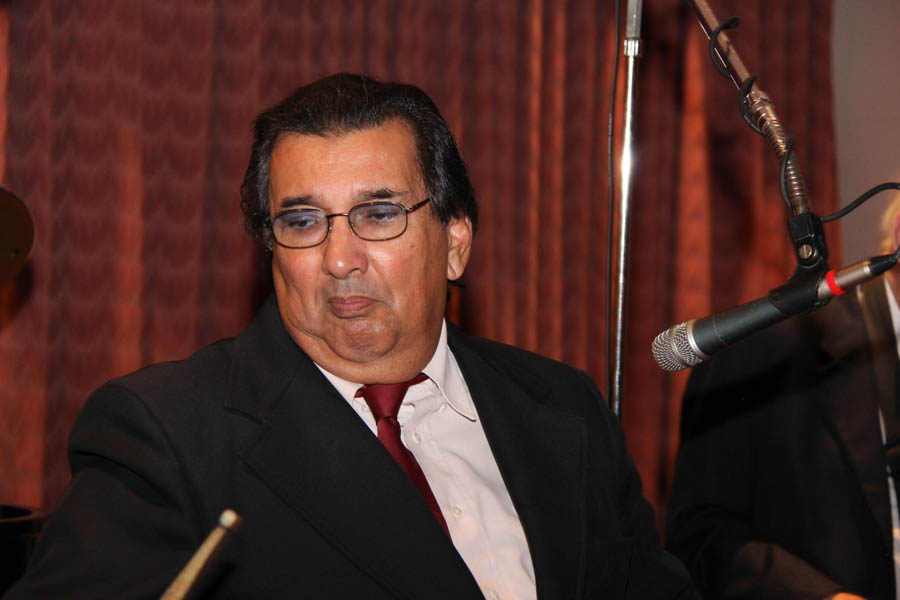 Keeping the beat!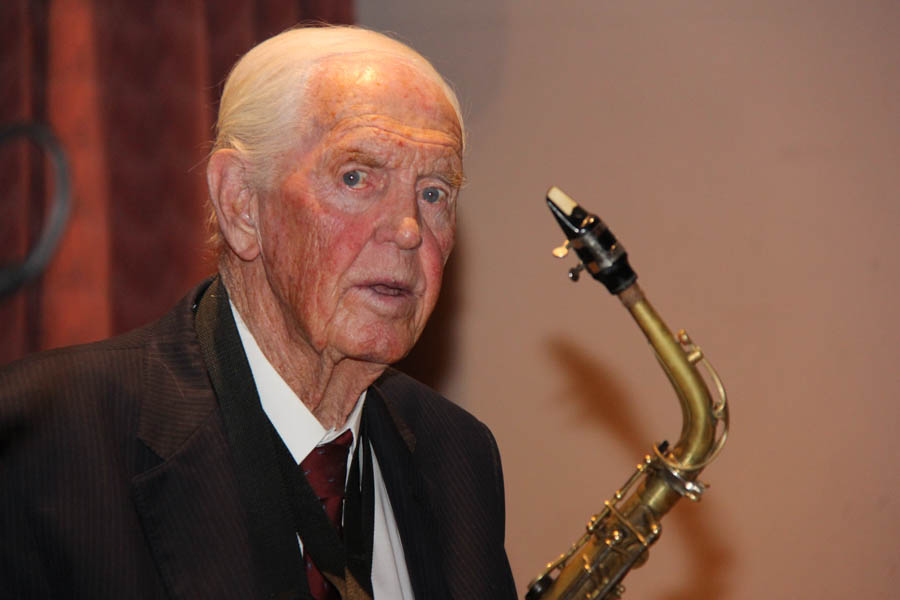 Howard makes magic with his sax!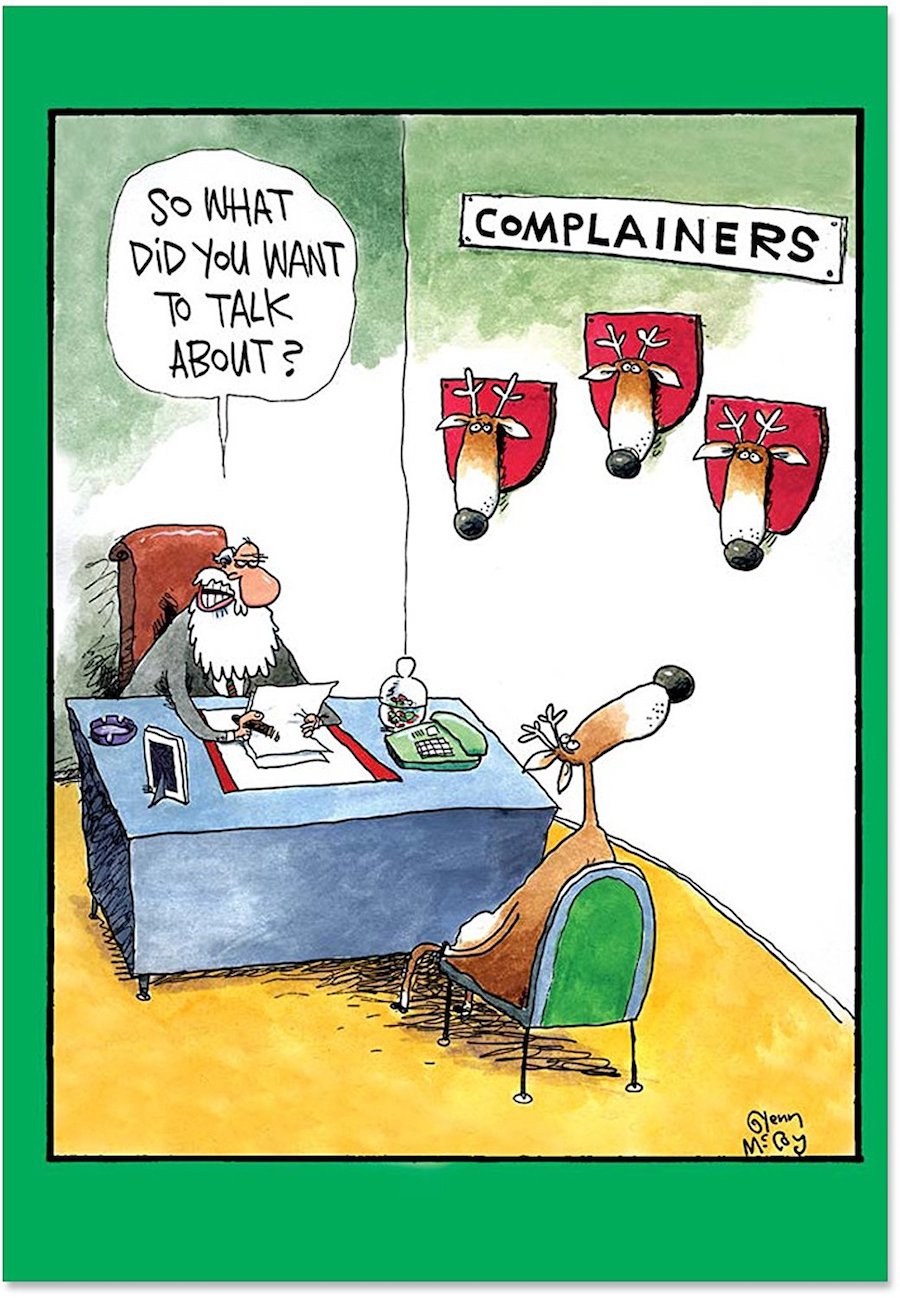 A view from the bands perspective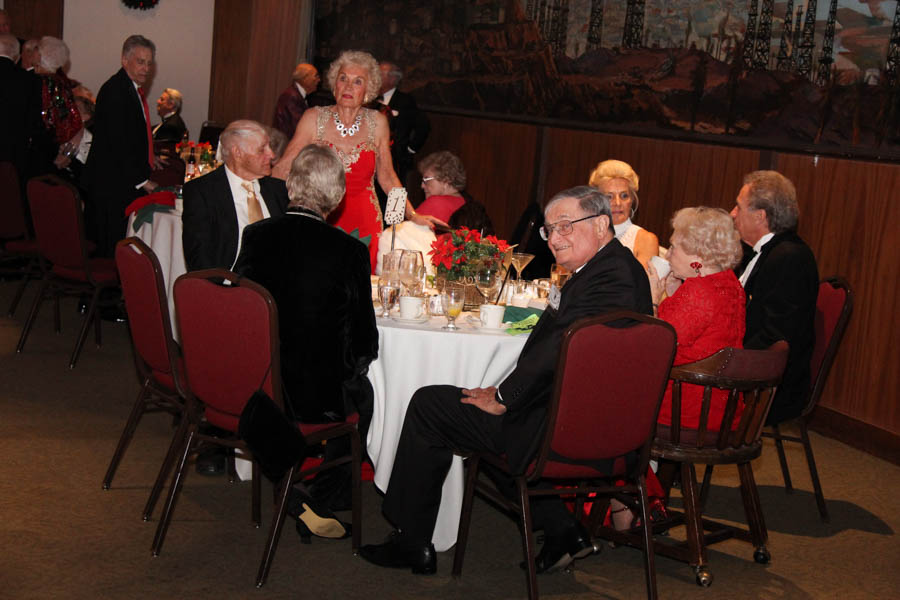 Visiting with the Toppers is an all night affair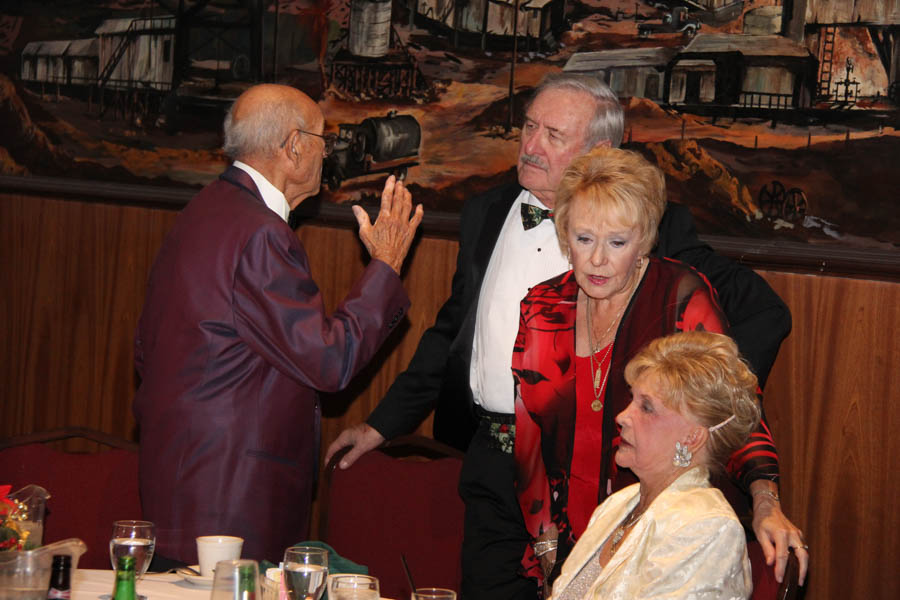 Plans in the making... Al's latest joke...
If you cross mistletoe with a duck, do you get a Christmas cracker?"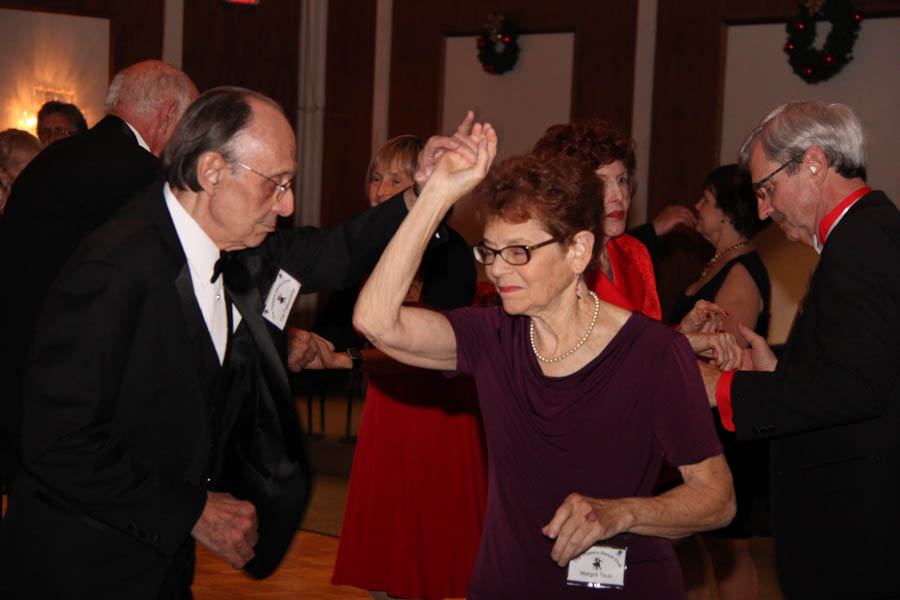 Pat and Margo rocking on!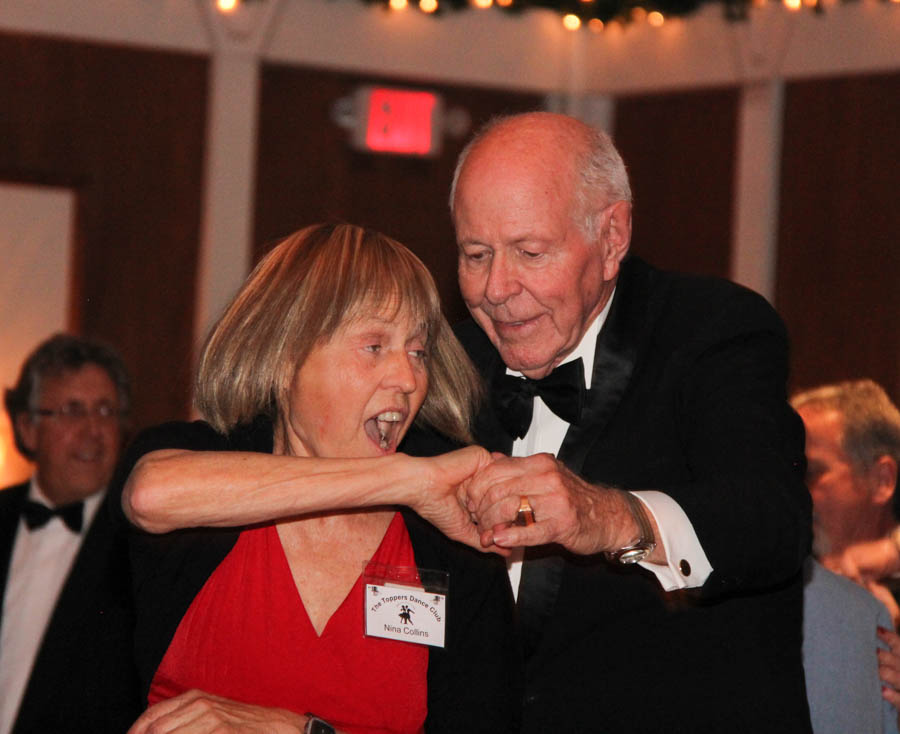 Nina and Richard whirling and twirling to the Christmas Sounds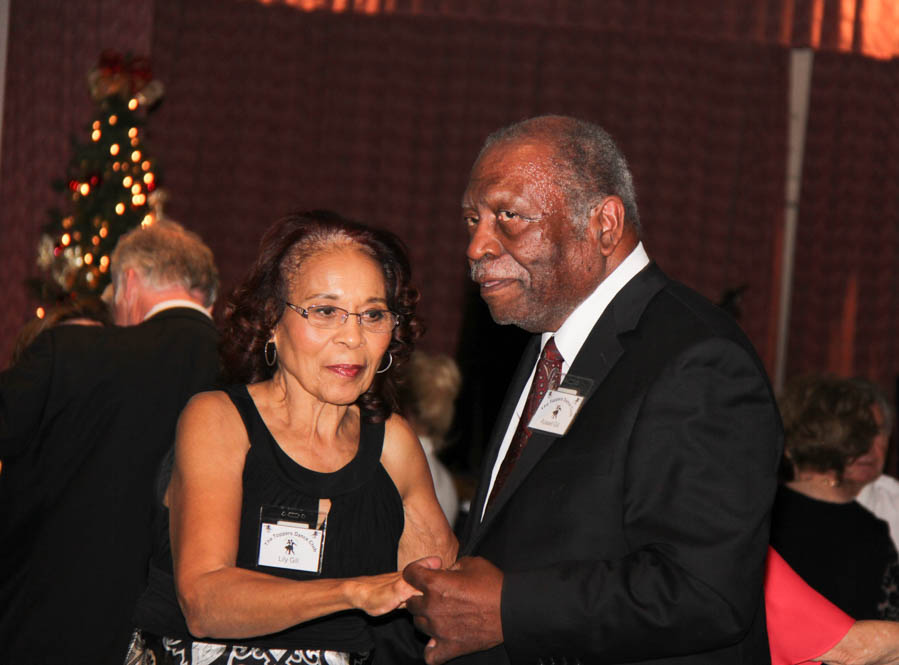 The pesky calories are disappearing rapidly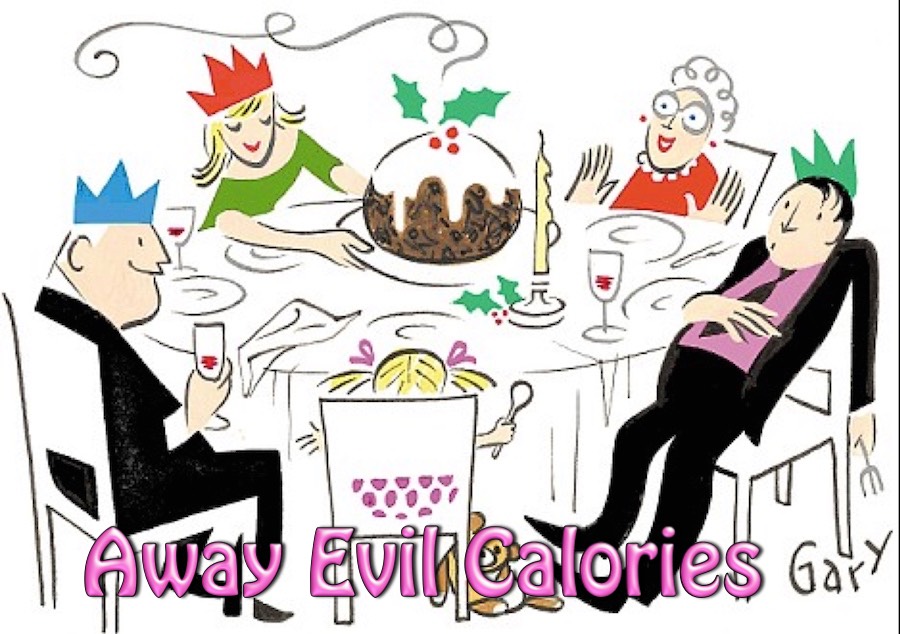 Lucky's One Liners Are Still Being Heard
Mary and Joseph had a stable relationship, didn't they?
The three stages of man: 1. He believes in Santa. 2. He doesn't believe in Santa. 3. He is Santa.
When I was a child, my family was so poor that at Christmas we exchanged glances.
Are Santa's elves just a bunch of subordinate Clauses?
Did you know the Christmas alphabet only has 25 letters - there's Noel.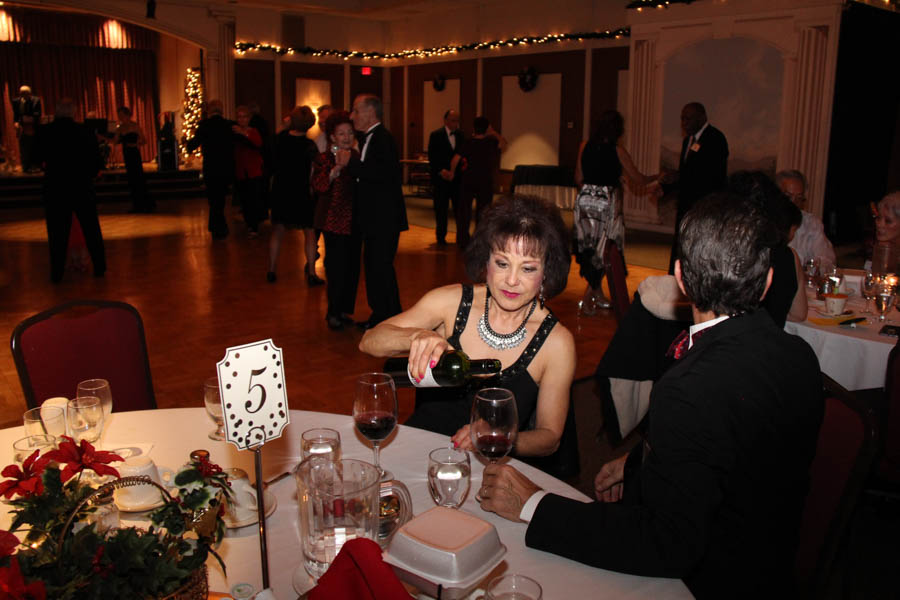 The wine continues to flow... It's a good thing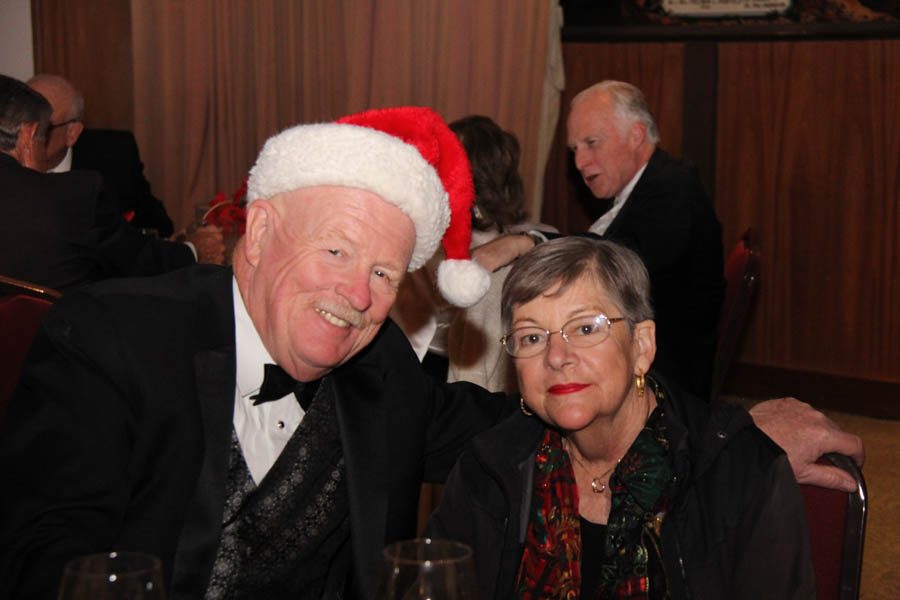 The cameraman gets a few minutes off! Thanks Ed Roberts!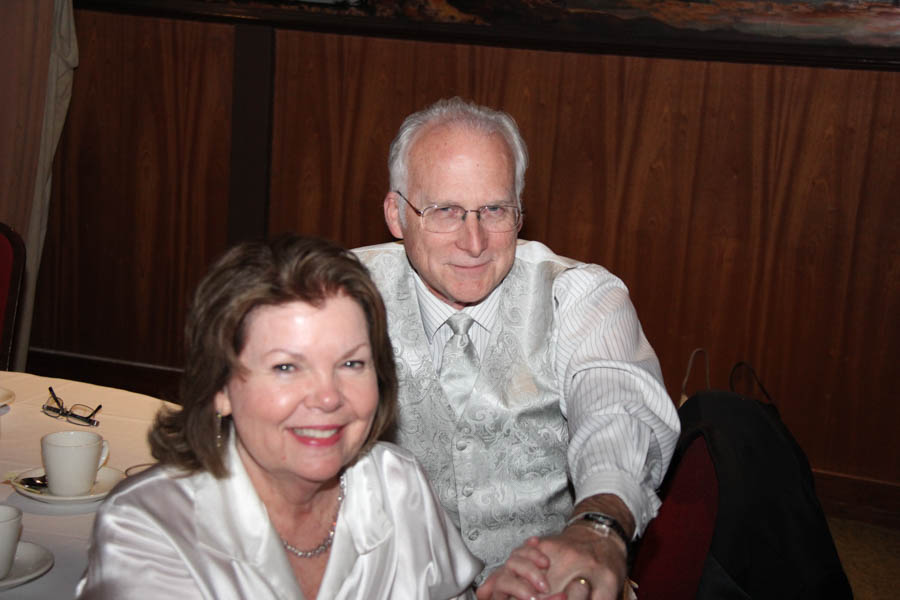 Resting between dances

Bernie is like the Energizer Bunny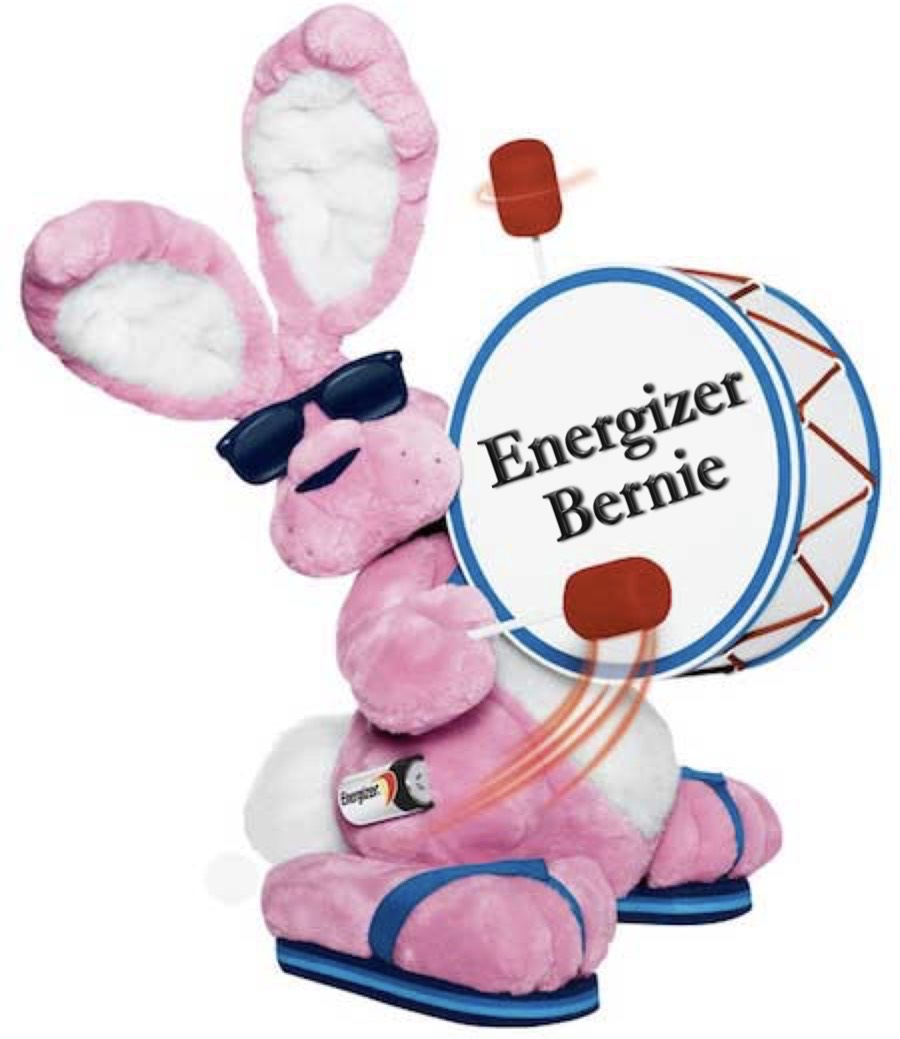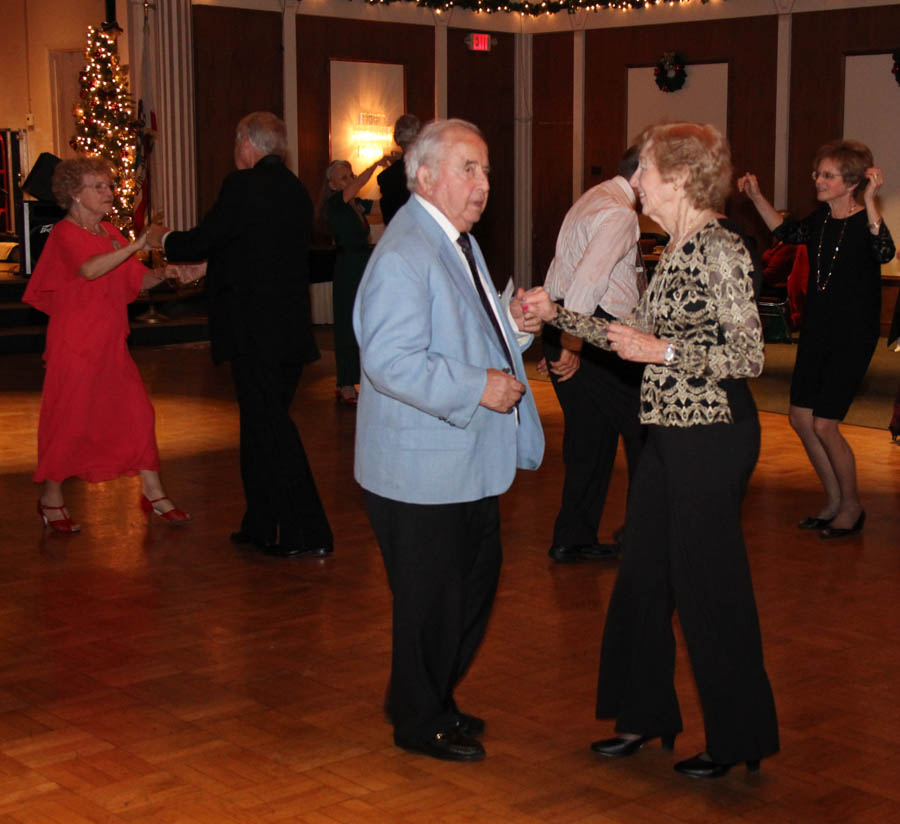 Keep on dancing!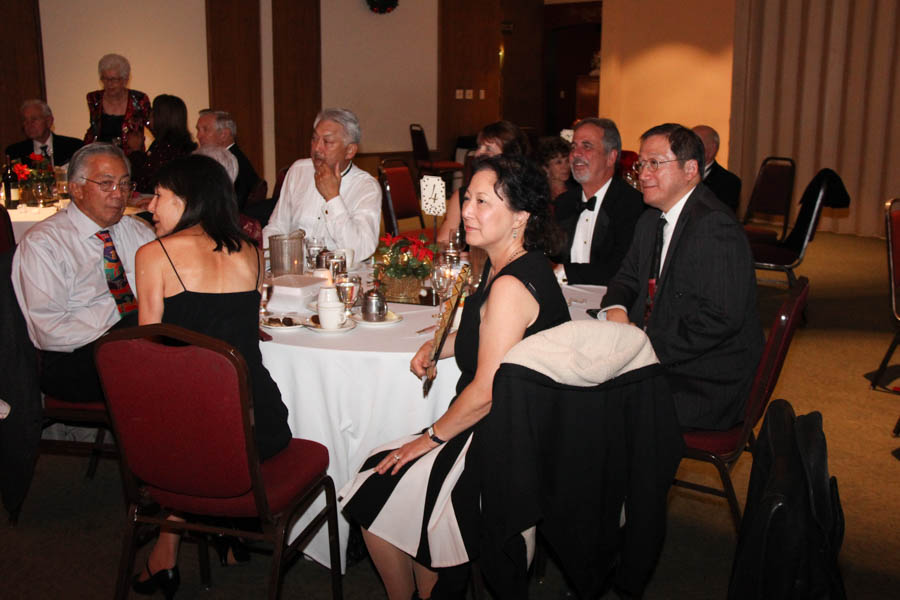 Watching the dancers is always fun... New steps learned all the time!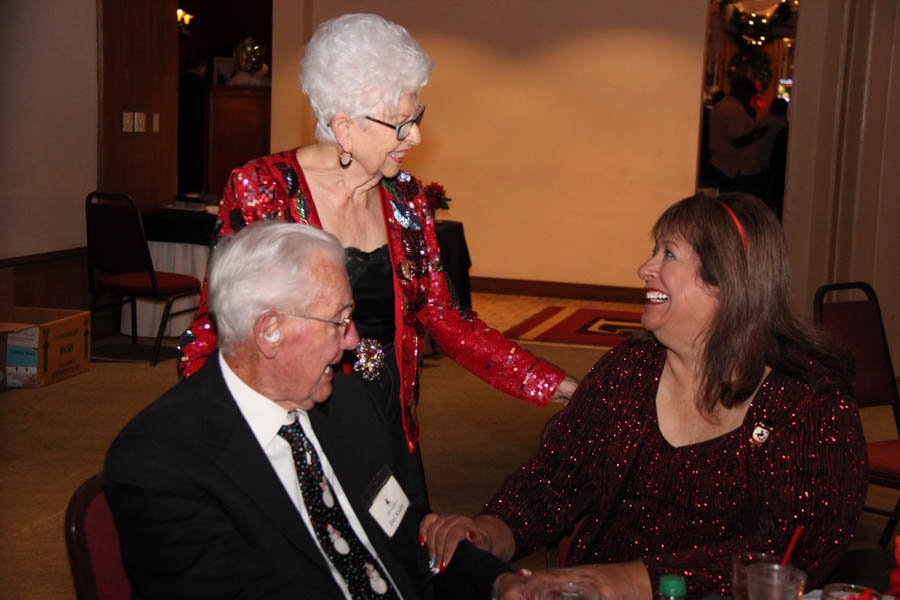 Carmin makes the rounds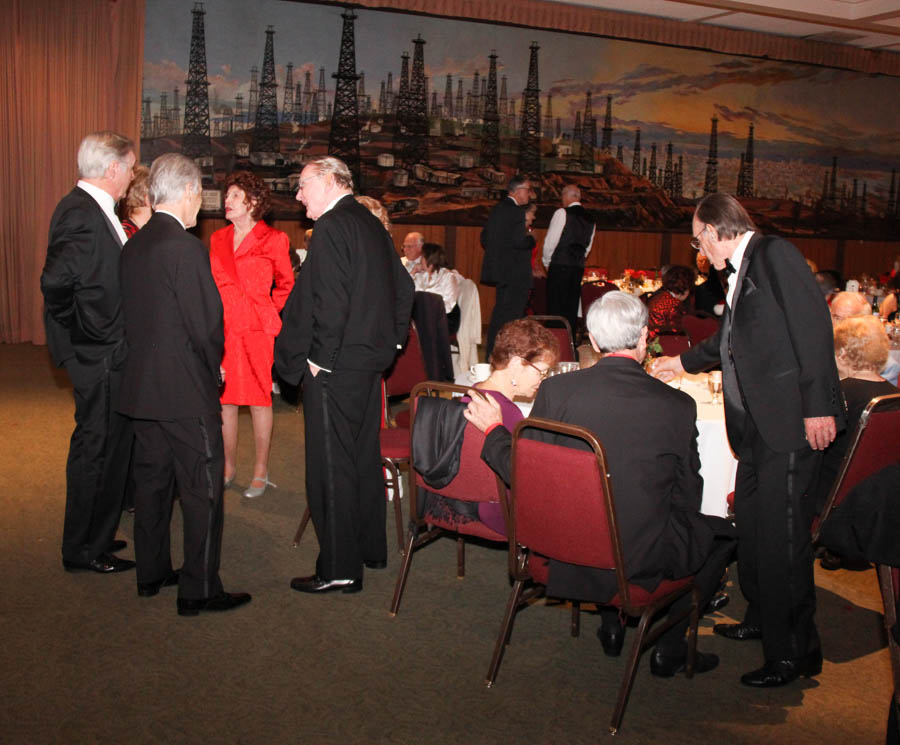 Visiting increases dramatically during the break!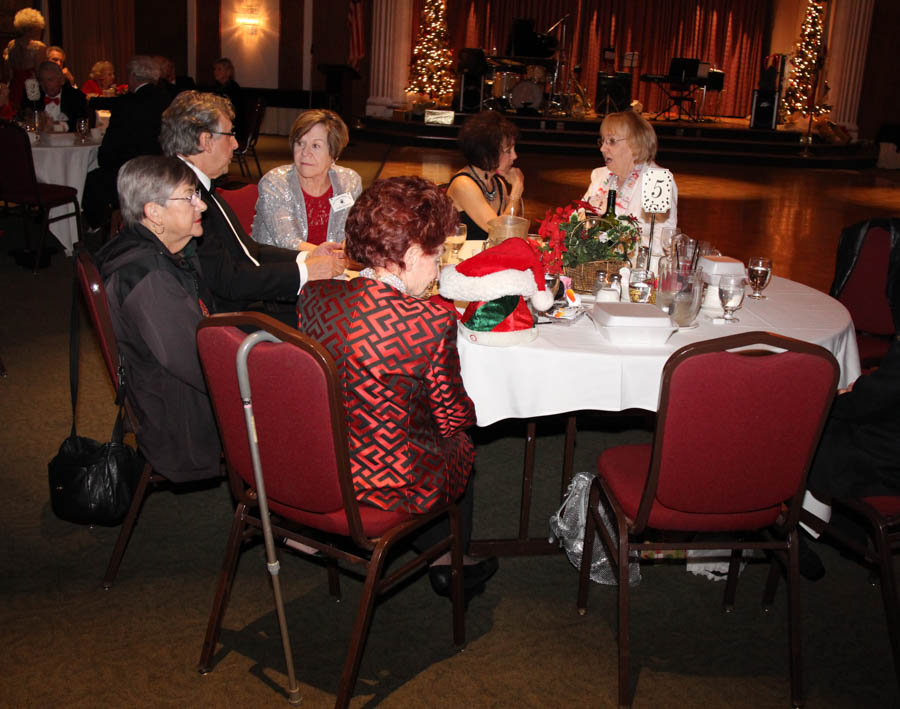 We haven't seen each other for hours and hours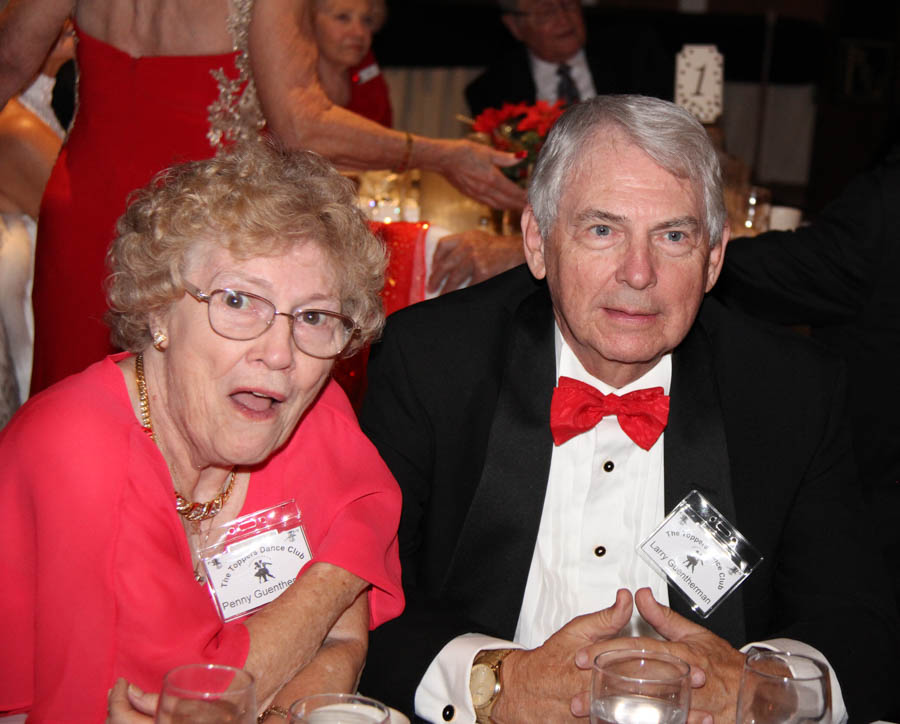 Caught Penny by surprise!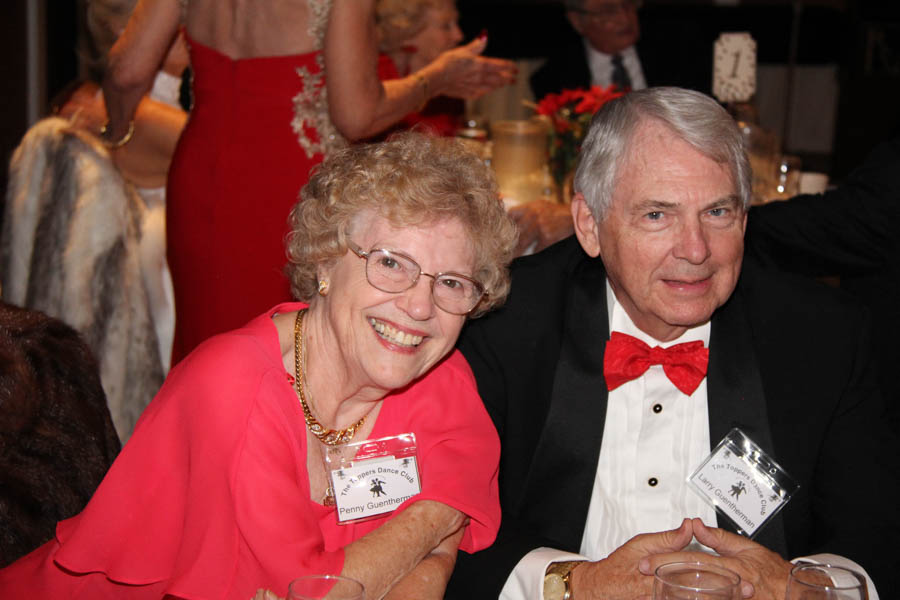 All smiles! A good thing!

Charlie attempts to explain why they are going to Minnesota for the holidays!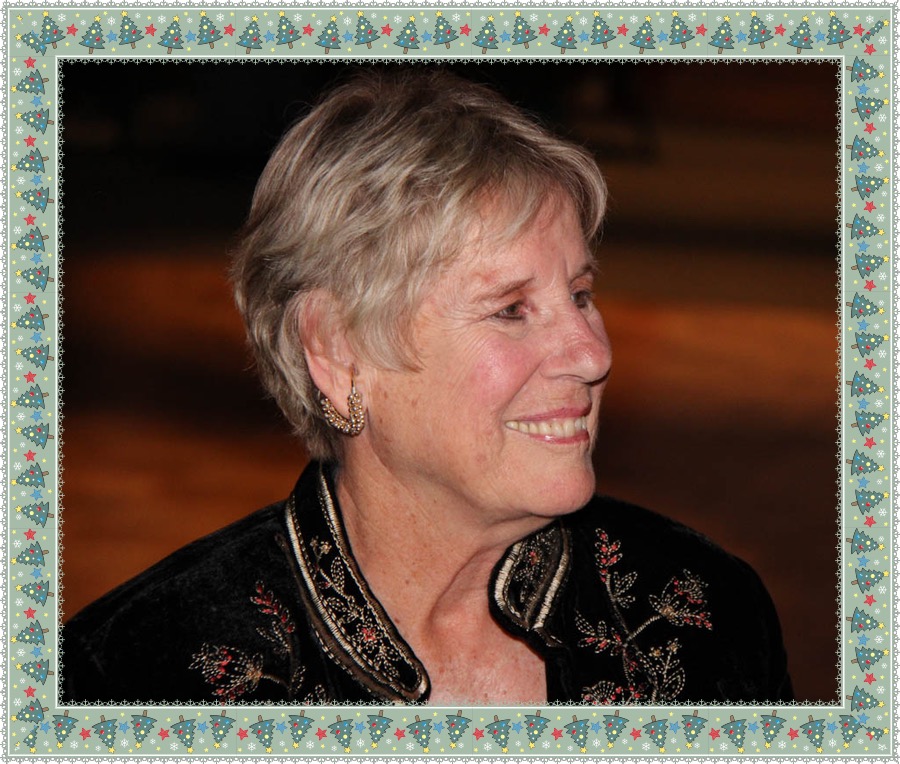 A beautiful Christmas smile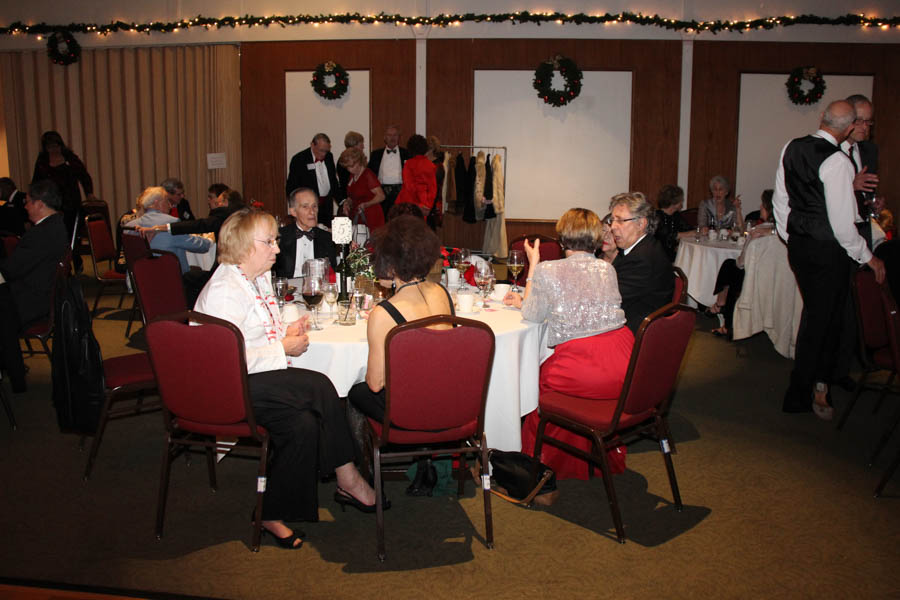 Hang on... The music is about to begin!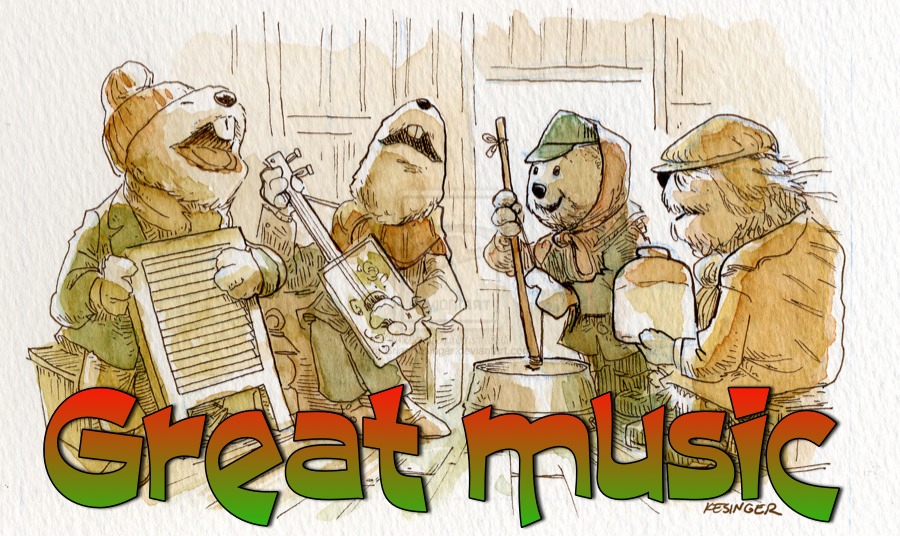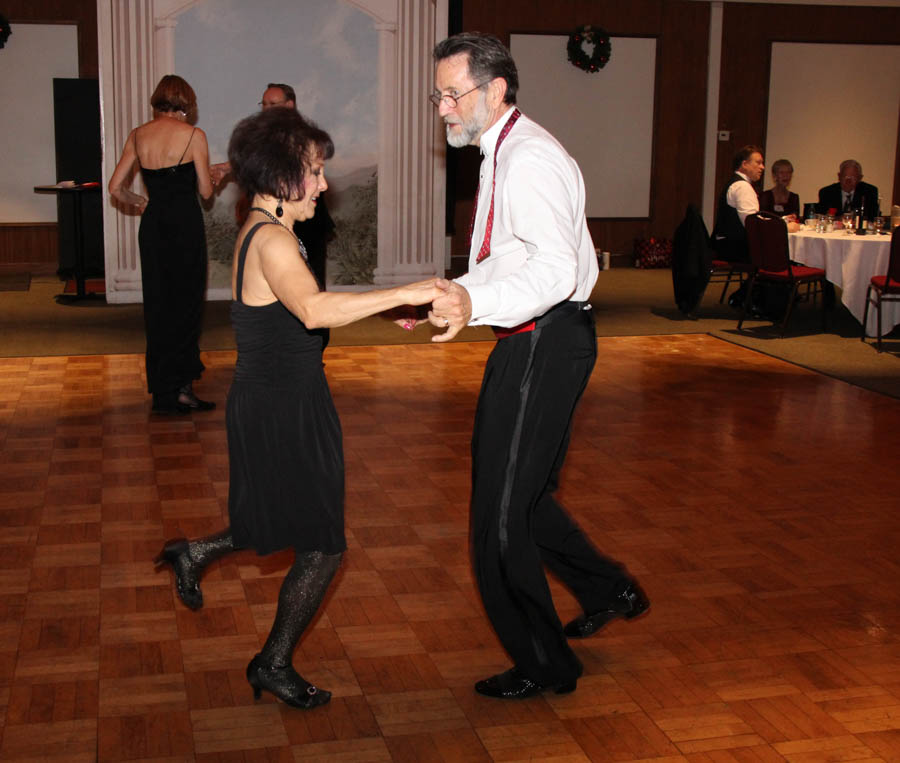 Bob and Donna tear up the floor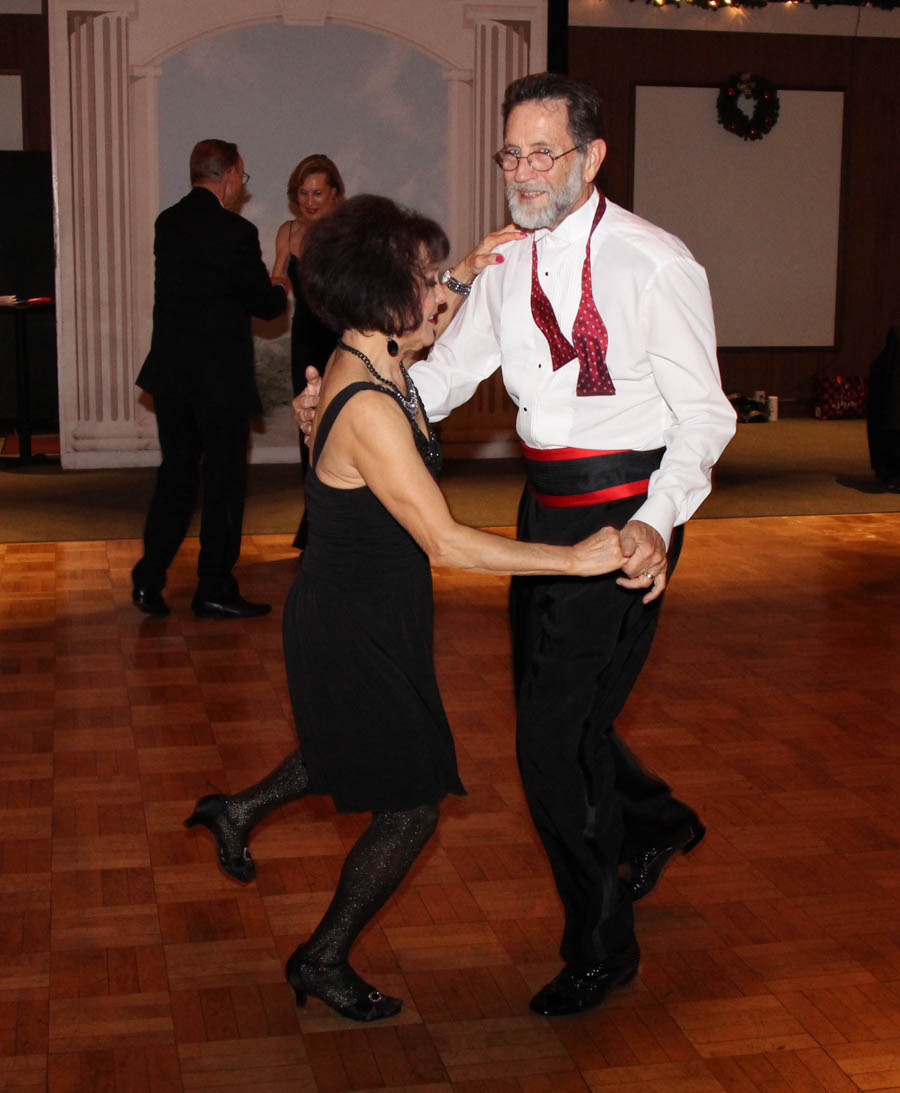 Stirring up the dust!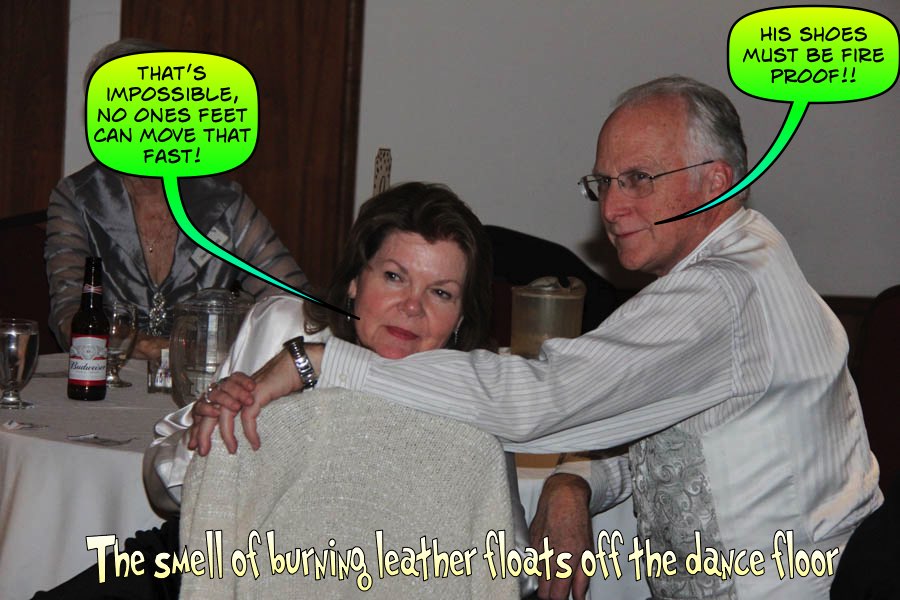 Where are the fire extinguishers?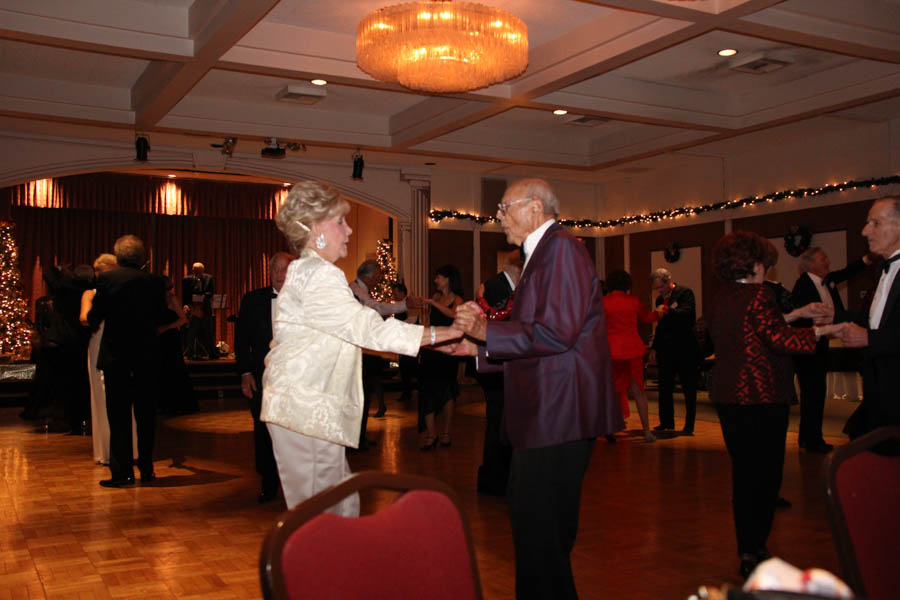 Micky and Al follow suit!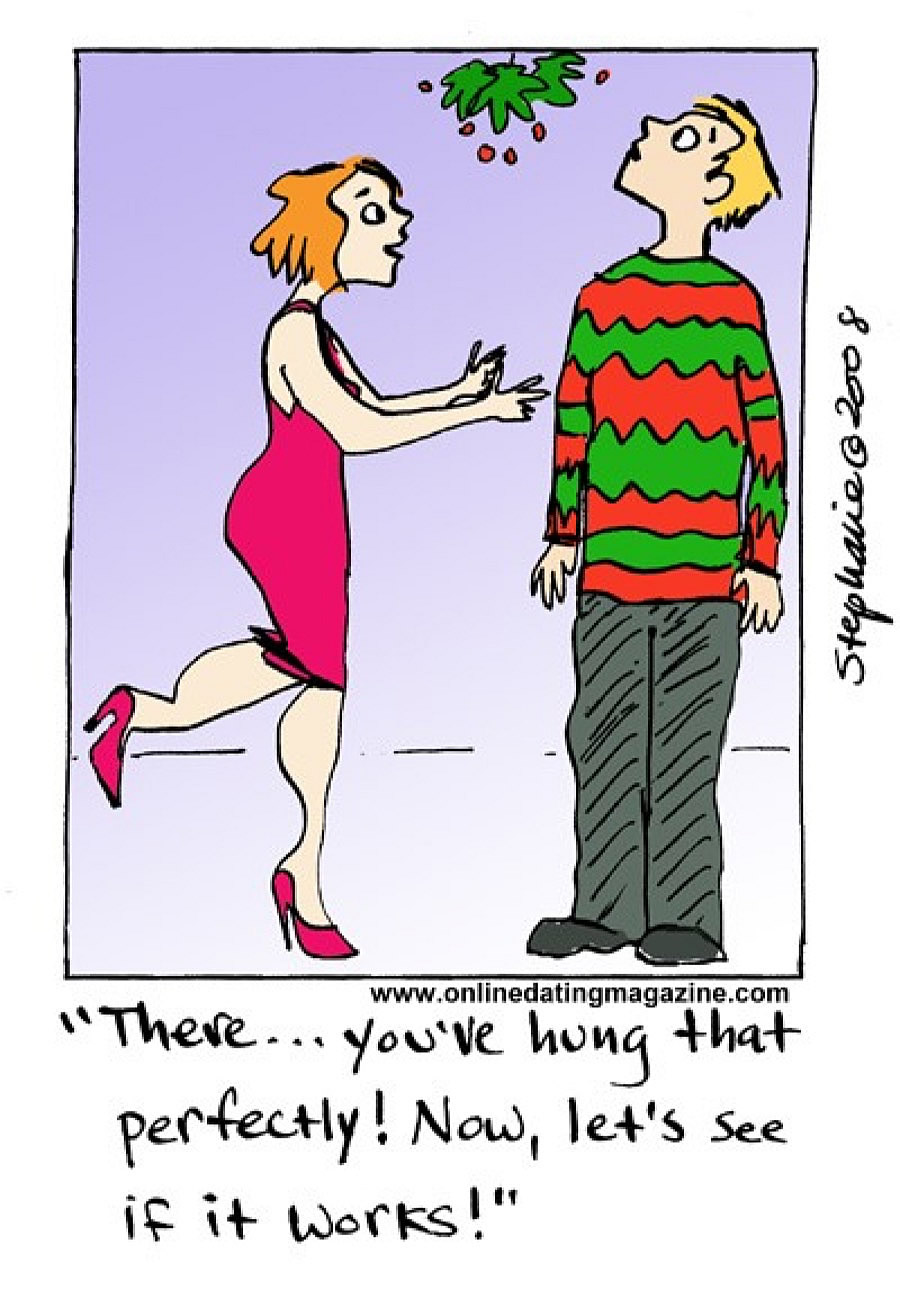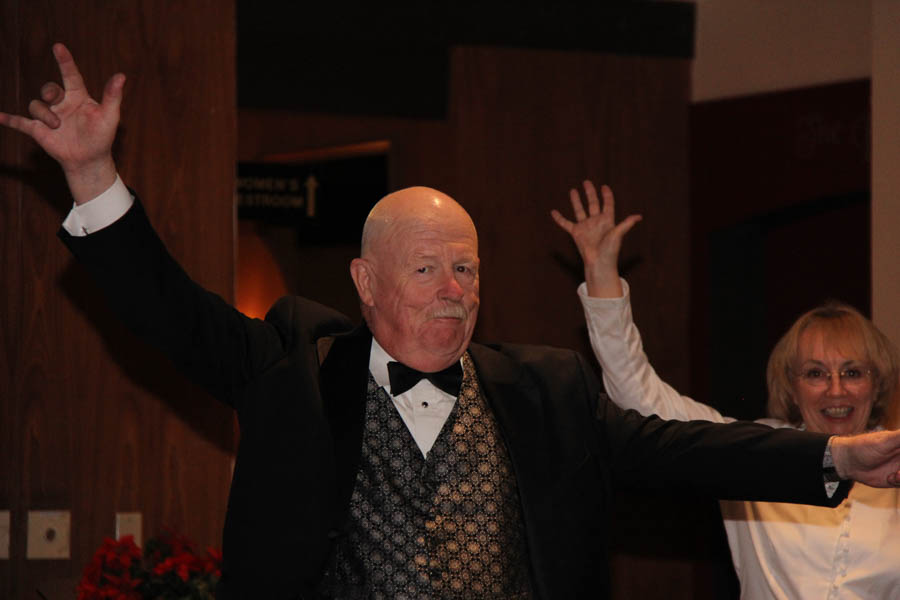 Another successful evening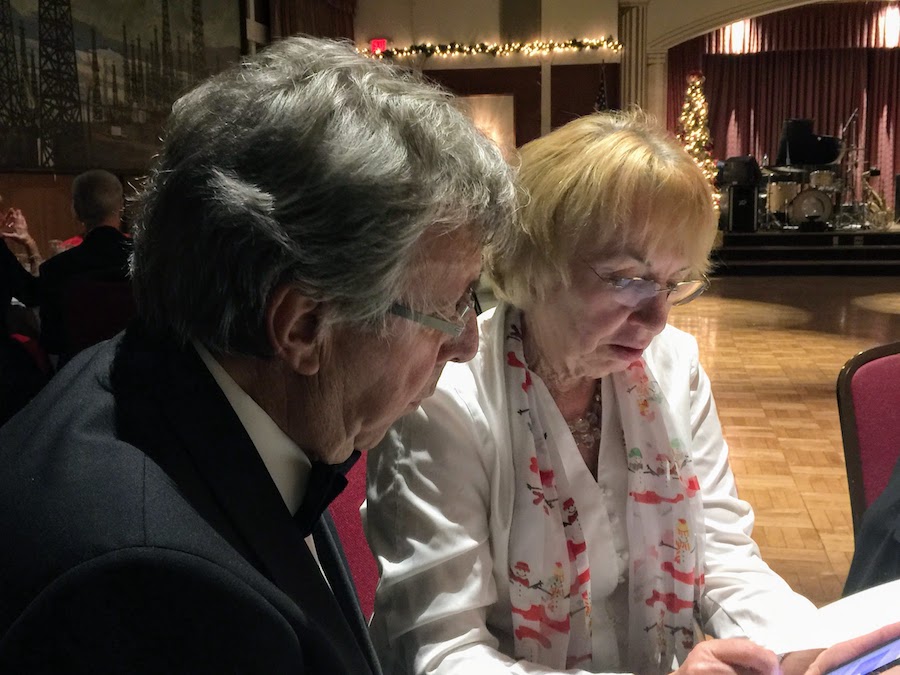 Brian and Jan reconsider returning to the UK so early!

The "Topper Die Hards"