Meet And Greet (Page One)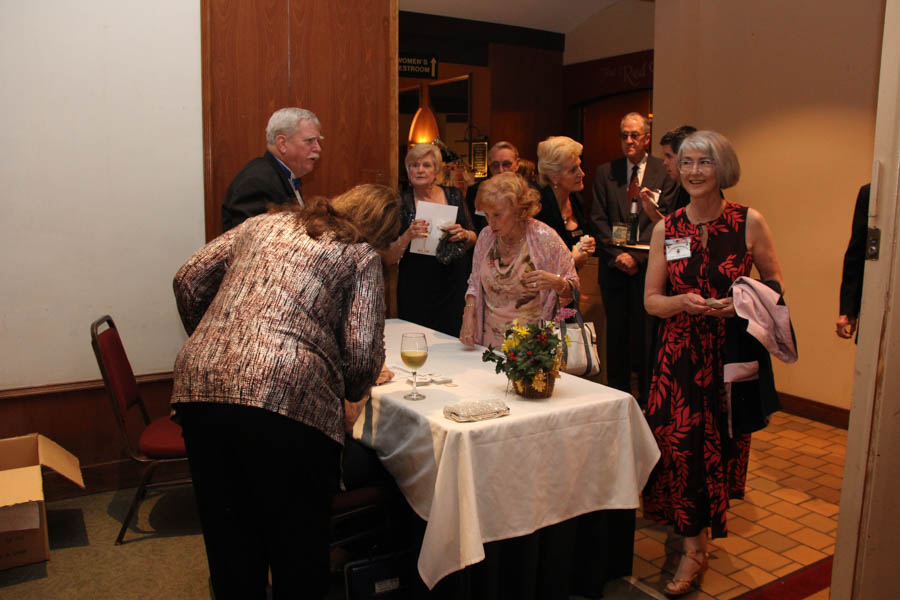 Welcome one... Welcome all!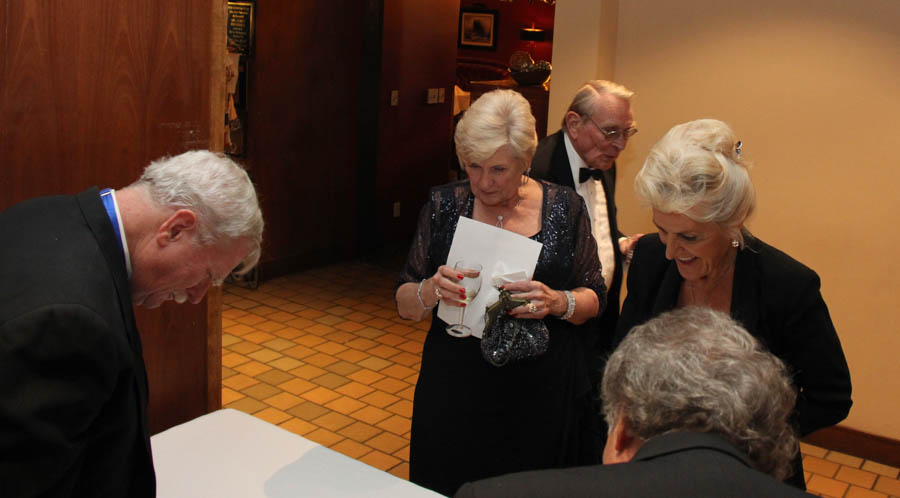 Check-in begins in earnest!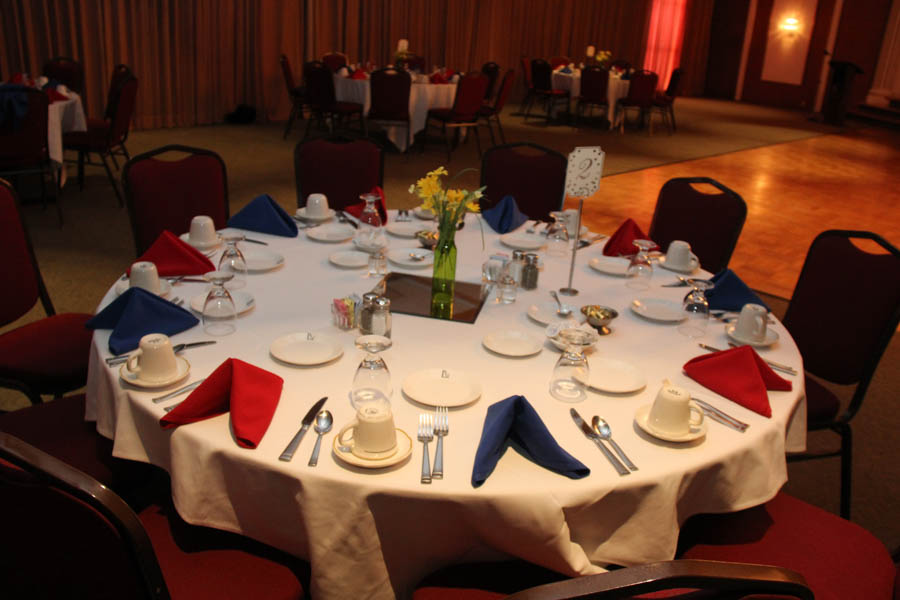 Dressed for the occasion!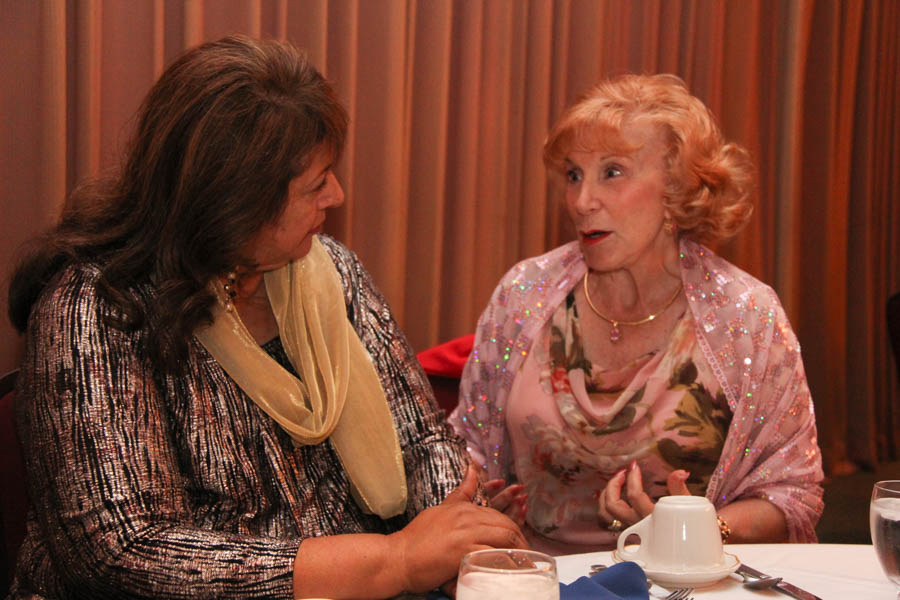 Stories are told... Some are believed!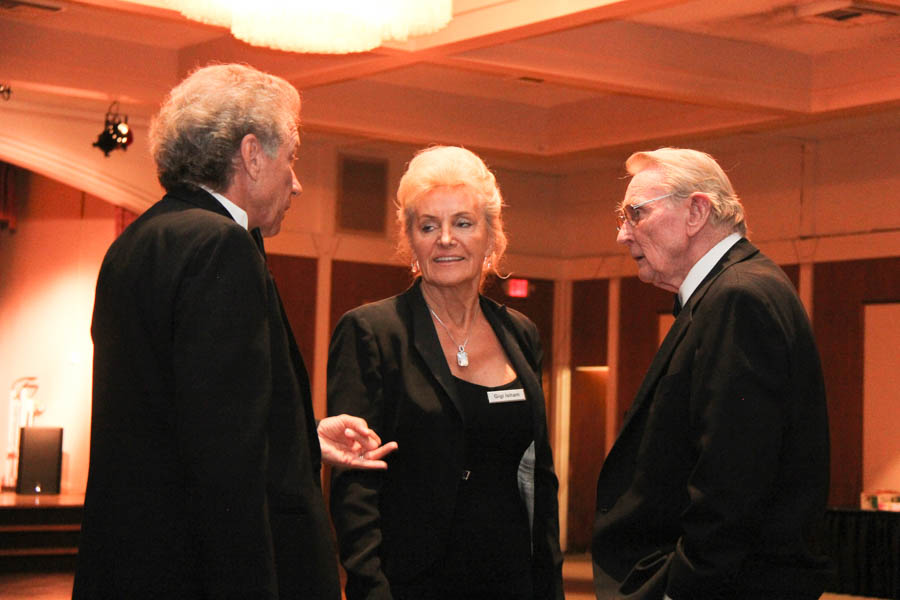 She is surrounded by gentlemen!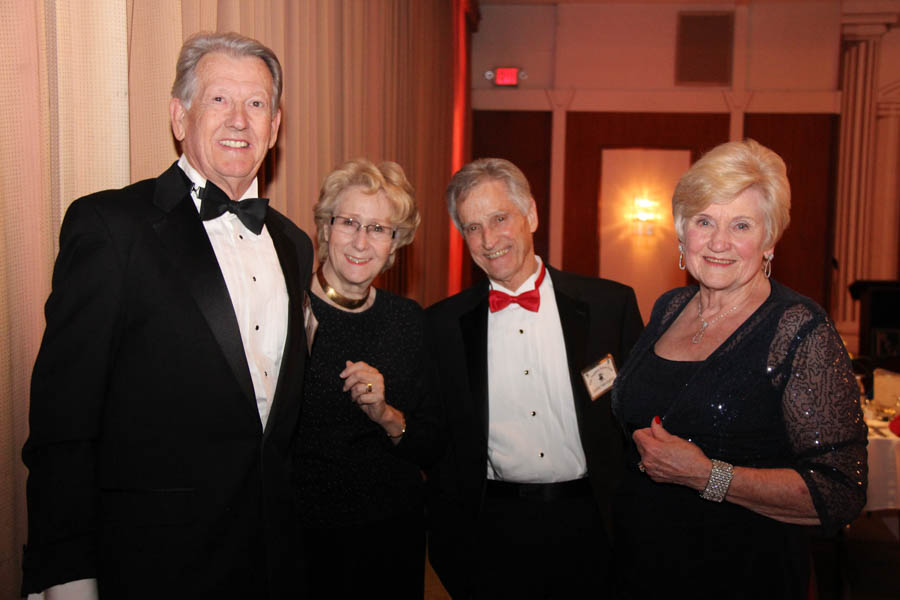 Great fun at Toppers!

Pat explains a new dance step to Margot!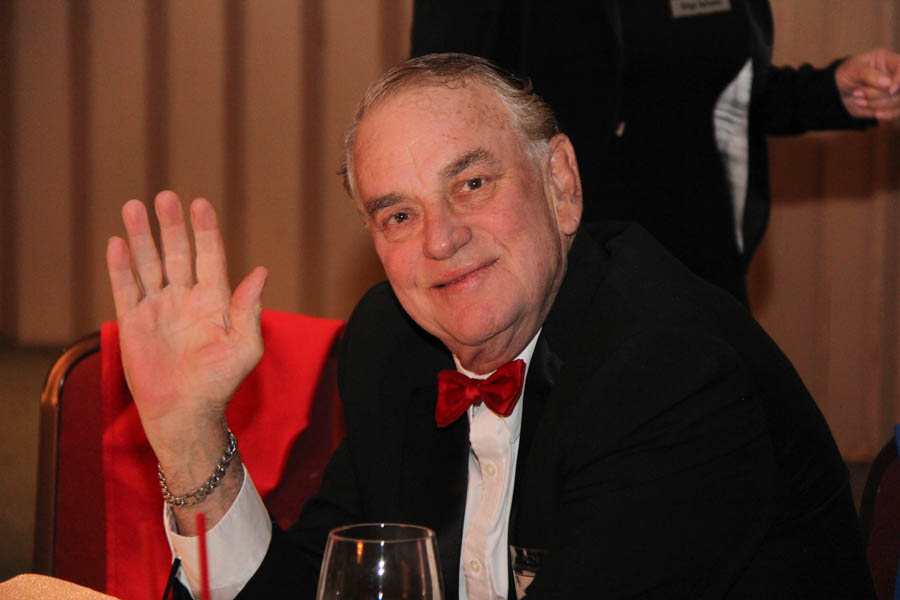 Wally is the unofficial greeter this evening!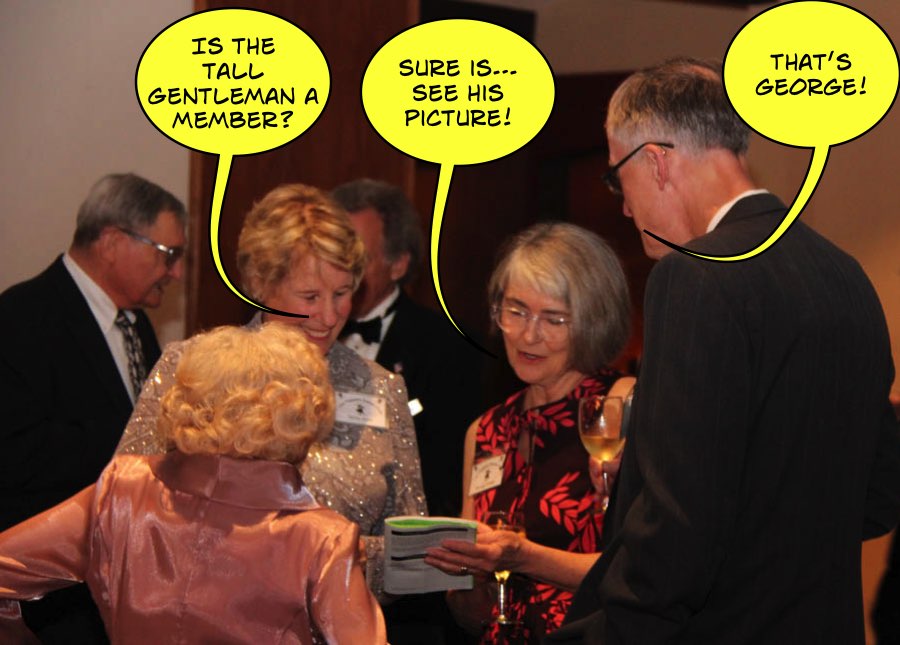 Checking in!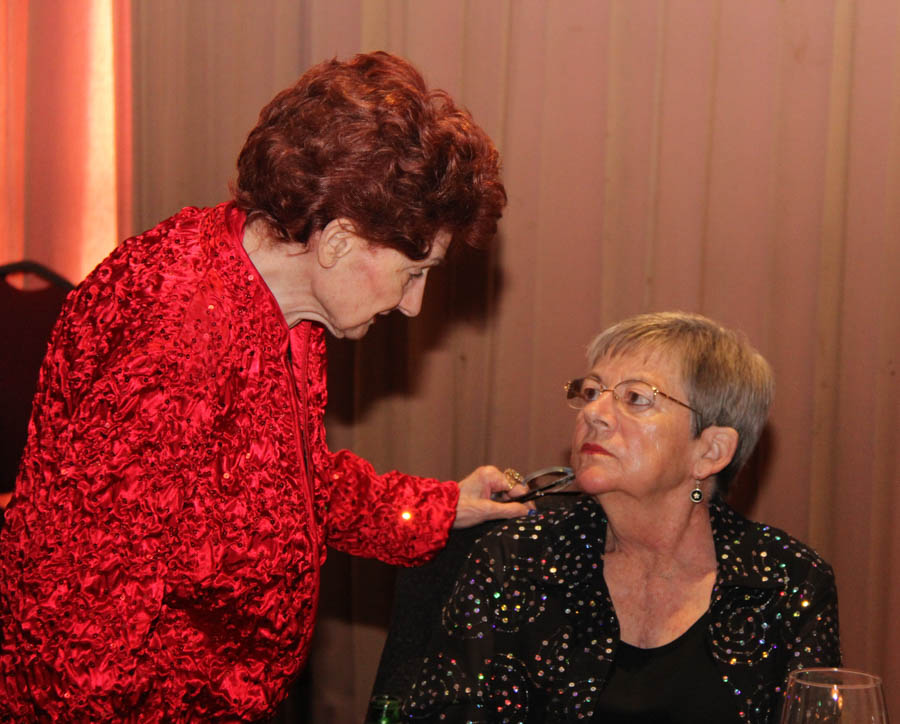 Look pretty serious...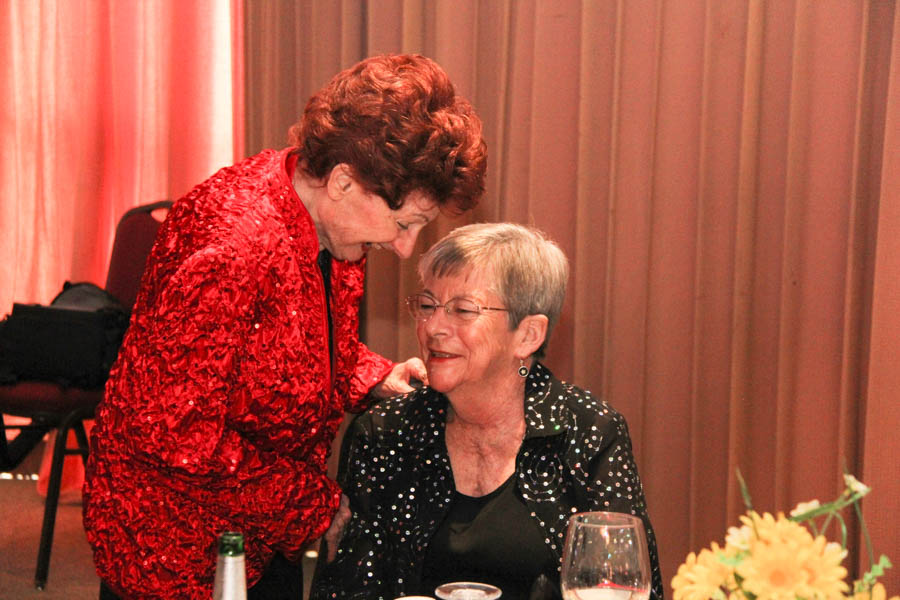 Now, not so serious!

Today, Long Beach... Tomorrow, Hawaii!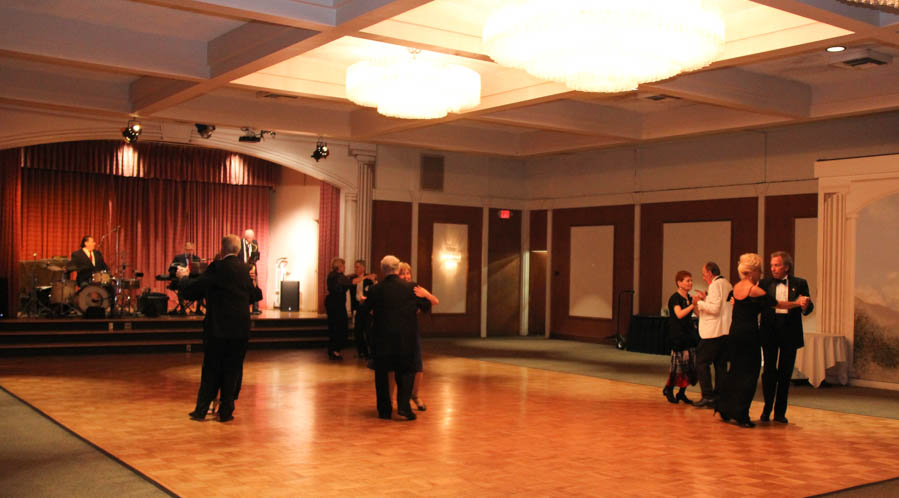 Poetry in motion!

Looking great this evening and fantastic music!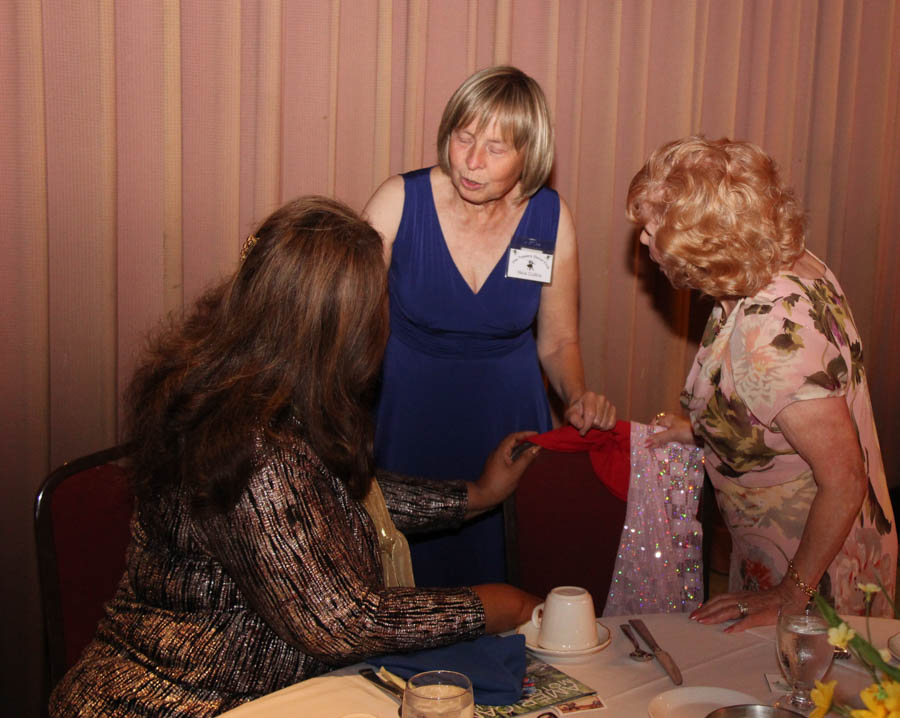 Visiting continues all evening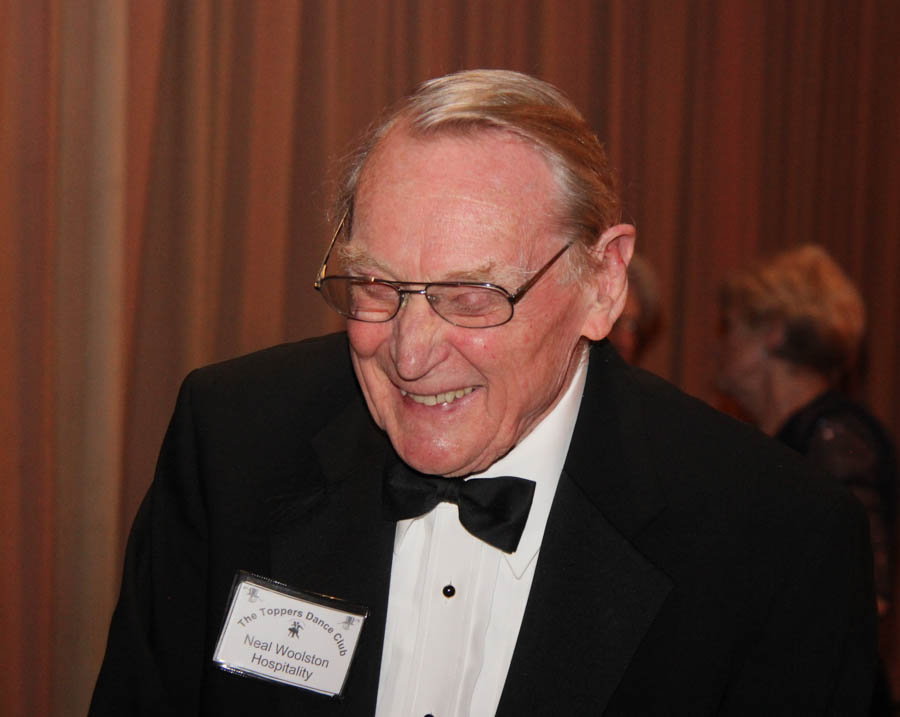 Neal (commonly known as Dr. Giggle)

Resting between dances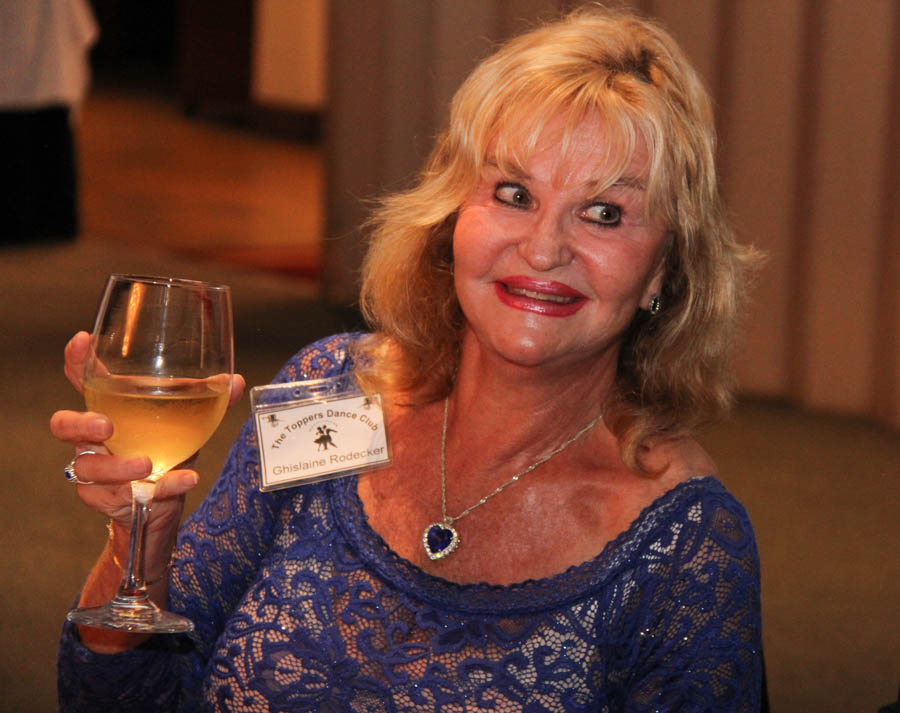 Yes, that is a three pint glass!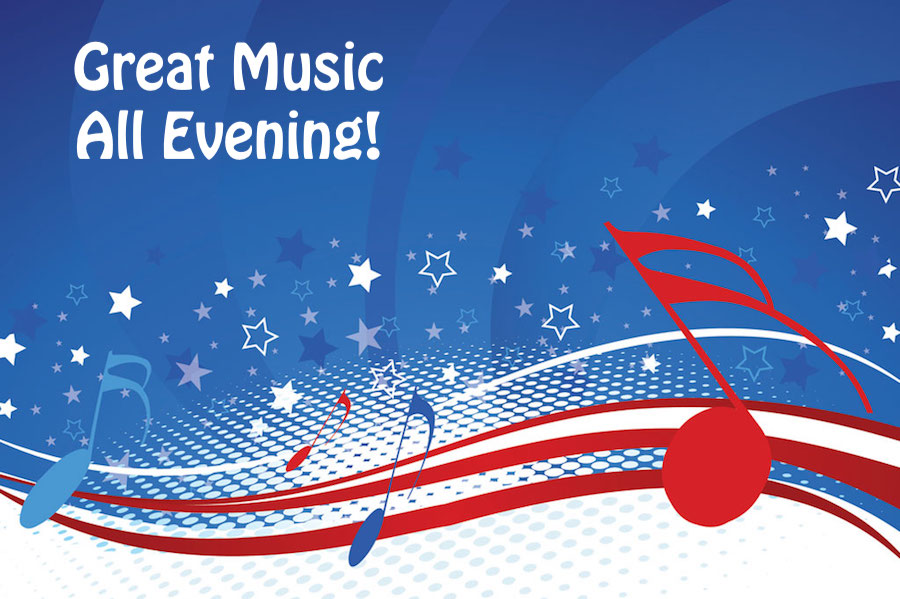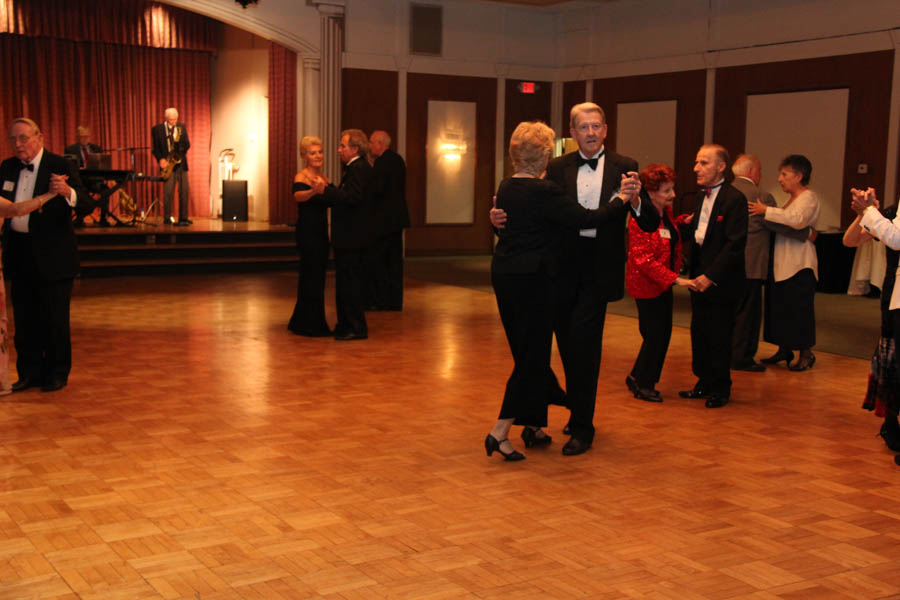 Topper's can dance to anything...

Is that Neal and Nita or Fred and Ginger?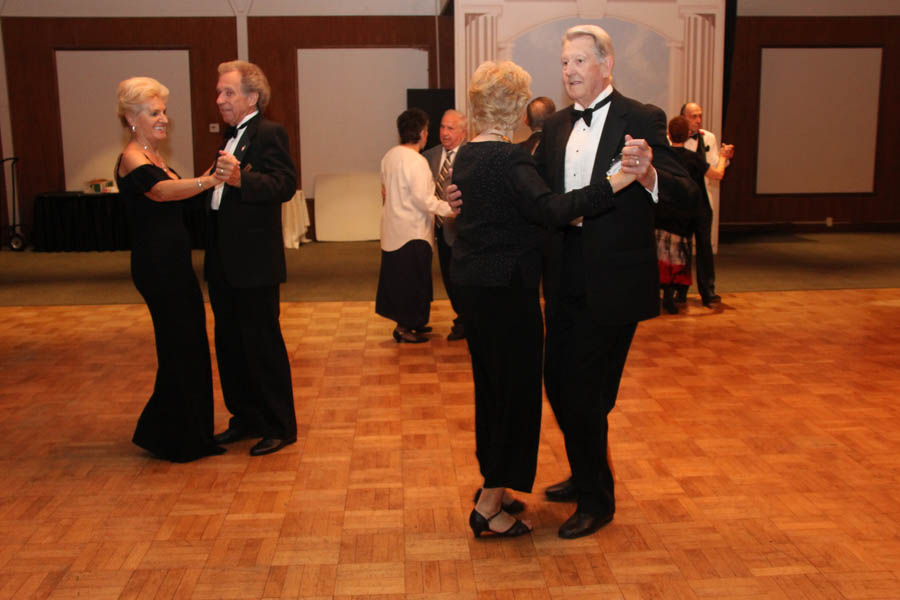 A dashing group...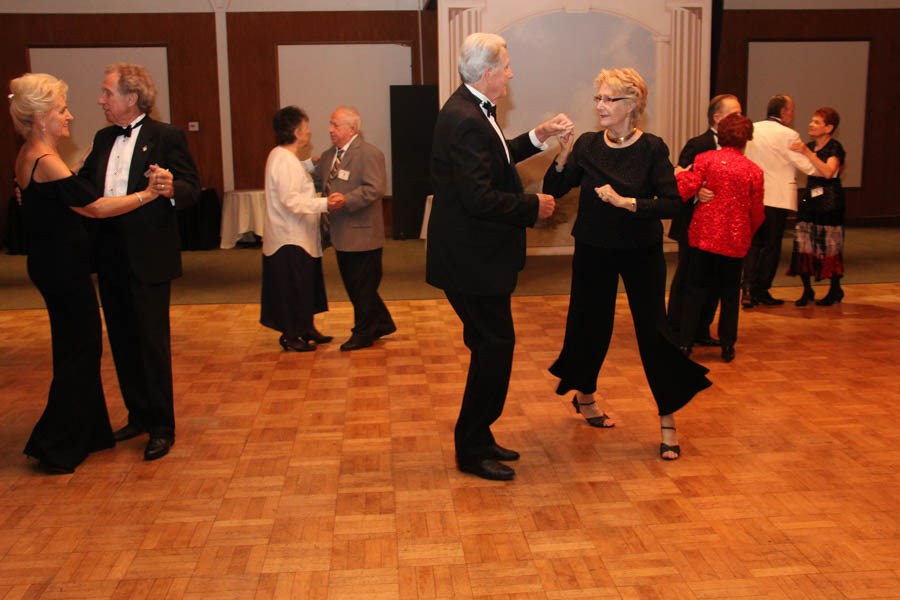 Good 'ol Rock & Roll looks pretty good these days!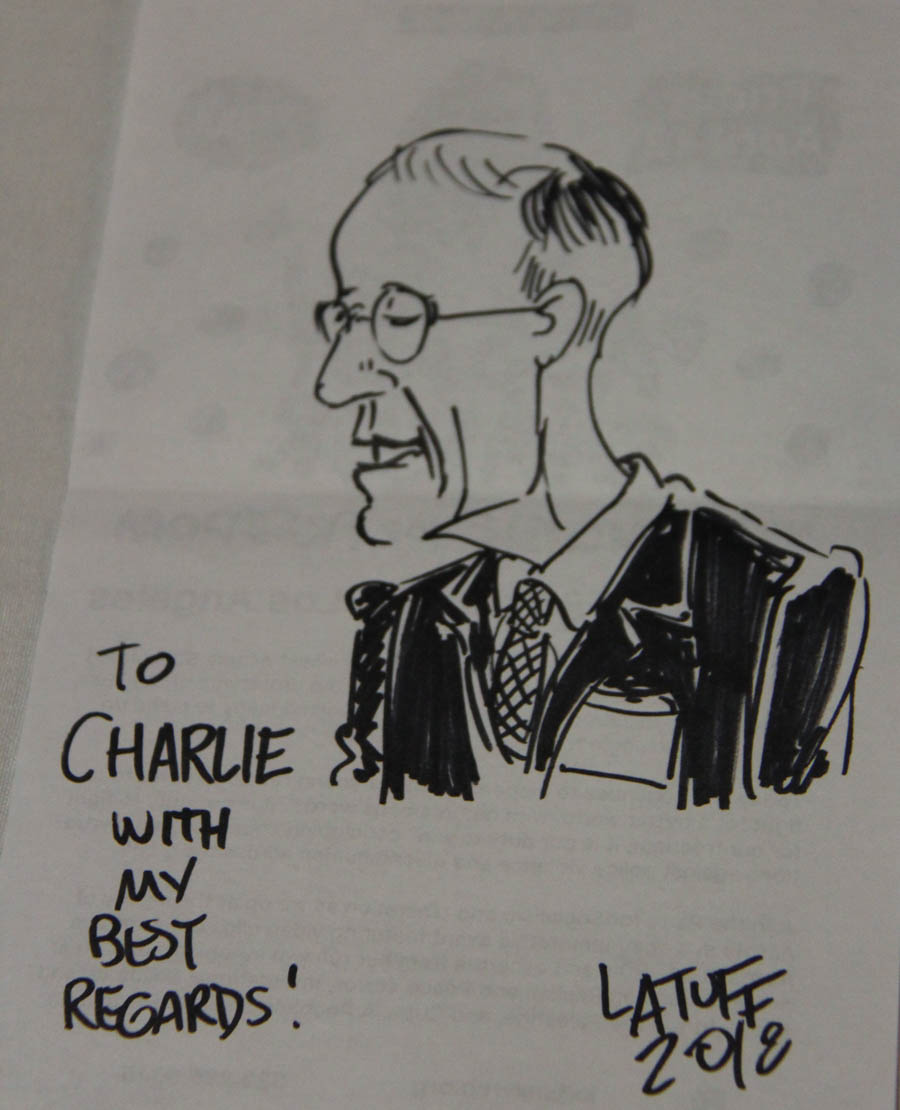 Charlie was cartooned!

Bernie and Irene are moving pretty fast this evening!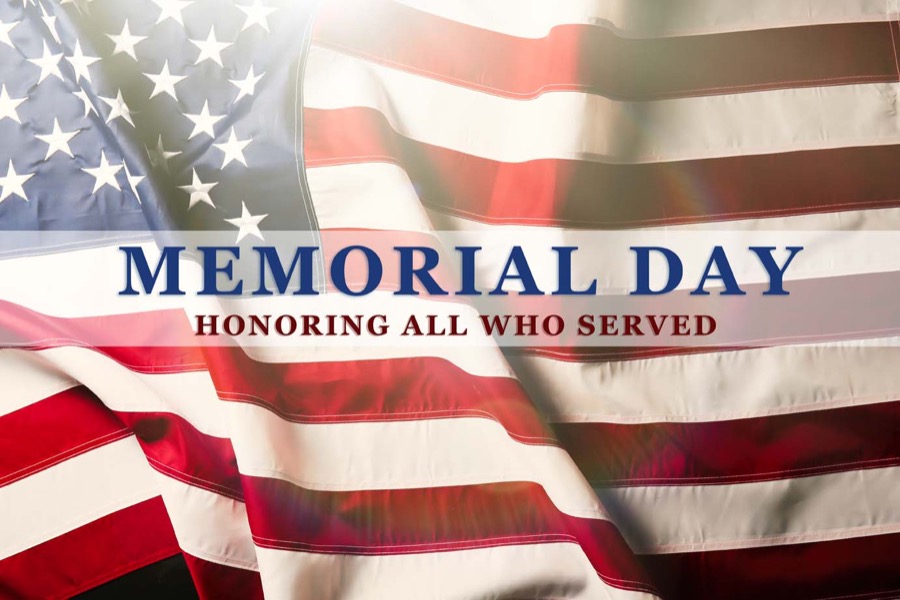 Kicking up the dust!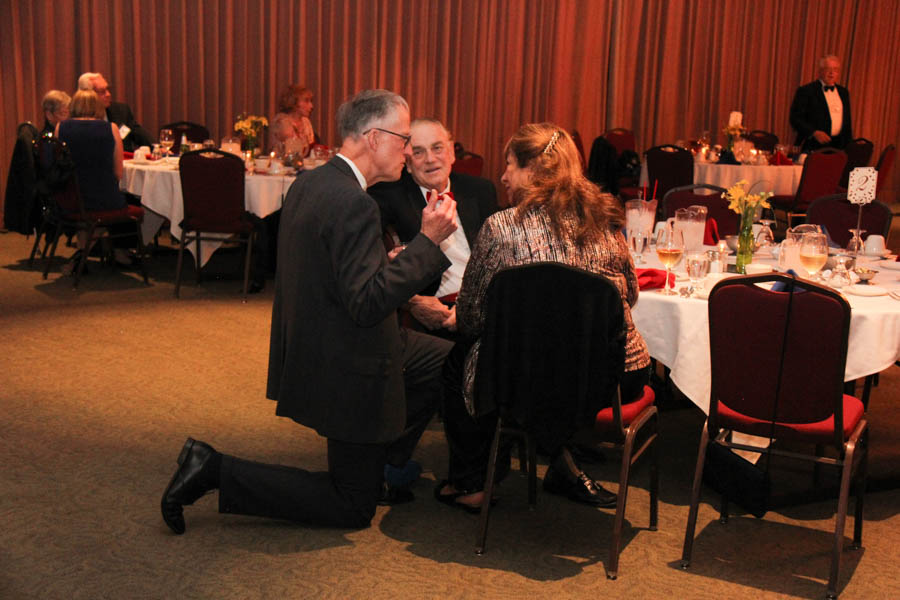 Charlie proposes... Wonder where Sandy is?

Look s serious!

Leon is really concentrating on this dance... Perhaps he
is remembering a new step?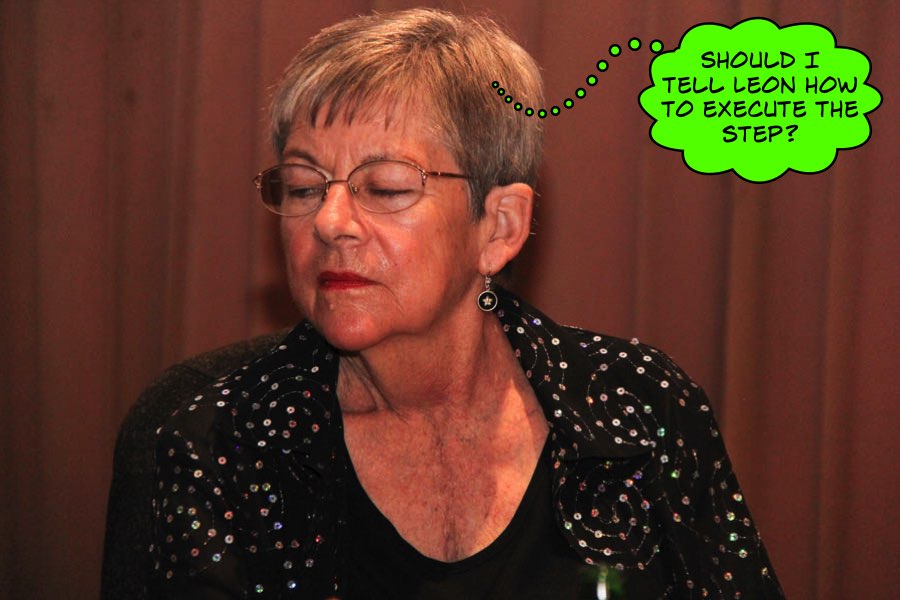 Late arrivals are now here... Dinner can begin soon!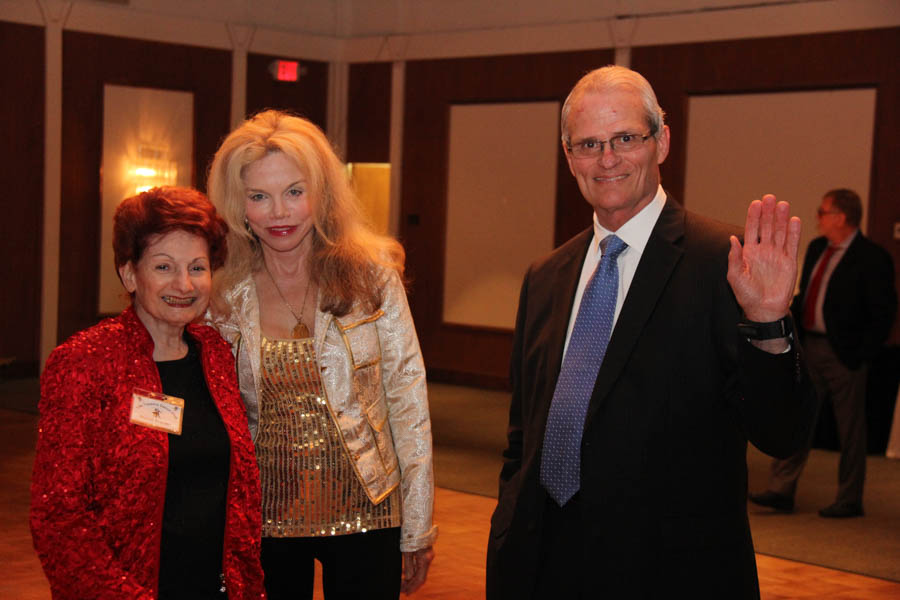 "How... Ke-mo sah-bee"
Did You Know? - Ke-mo sah-bee (/ˌkiːmoʊˈsɑːbiː/; often spelled kemo sabe or kemosabe) is the term of endearment used by the fictional Native American sidekick Tonto in the American television and radio programs The Lone Ranger. It has become a common catchphrase.
There are many theories about the origin and meaning of this word. A common story is that it derives from a Spanish phrase such as "¿Quién sabe?" or "quien no sabe," meaning "Who knows?" or "he who does not know".
This is implausible because Jim Jewell, director of The Lone Ranger from 1933 to 1939, took the phrase from Kamp Kee-Mo Sah-Bee, a boys' camp on Mullett Lake in Michigan, established by Charles W. Yeager (Jewell's father-in-law) in 1916.
Yeager himself probably took the term from Ernest Thompson Seton, one of the founders of the Boy Scouts of America, who had given the meaning "scout runner" to Kee-mo-sah'-bee in his 1912 book "The Book of Woodcraft and Indian Lore".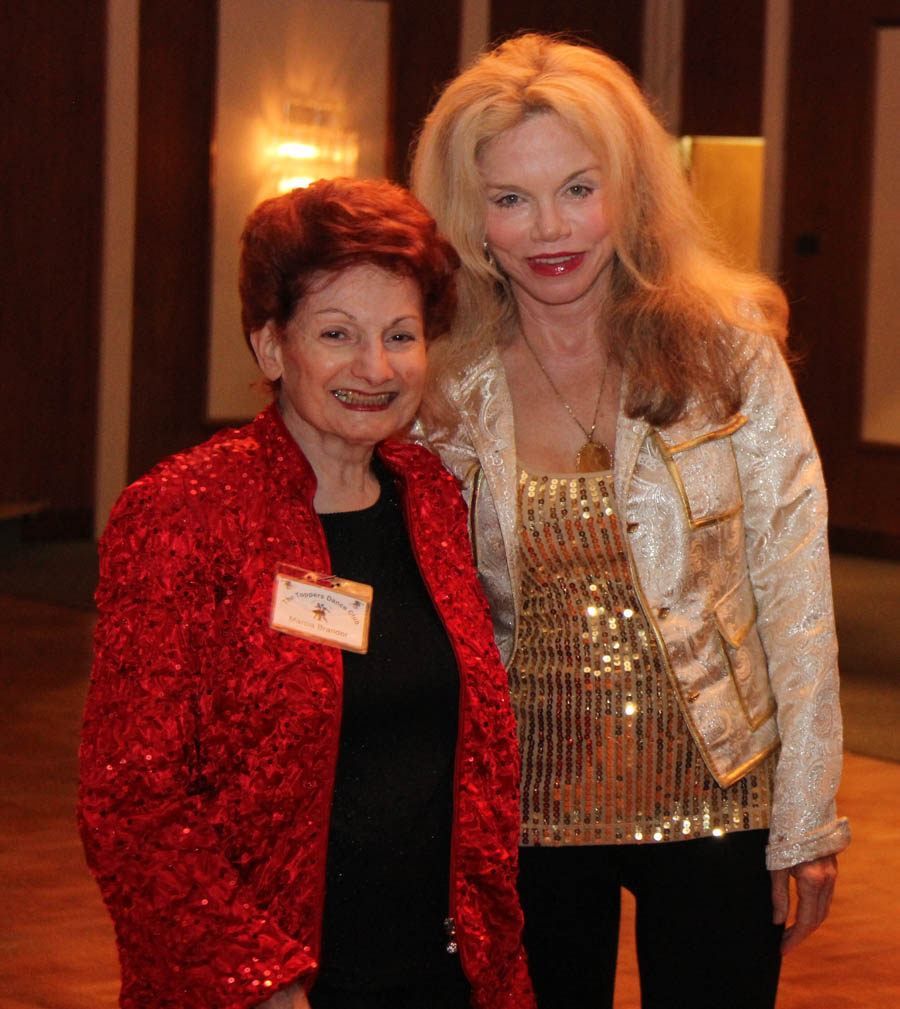 All smiles!