Serious Post Dinner Dancing (Page Three)
(November 17th 2017) Last Updated: 09/11/2019 10:38:AM
Did You Know? - In what country is Thanksgiving ironically not celebrated?
Turkey.

Liz Homes kept us moving all evening
Did You Know? - The Retro Swing Band specializes in Jazz, Swing and Standards from the early 20th century and can play all the great music from the 1900s through the 1960s, as well as virtually any requests from that era on the spot. We do the songs as they were originally meant to be done.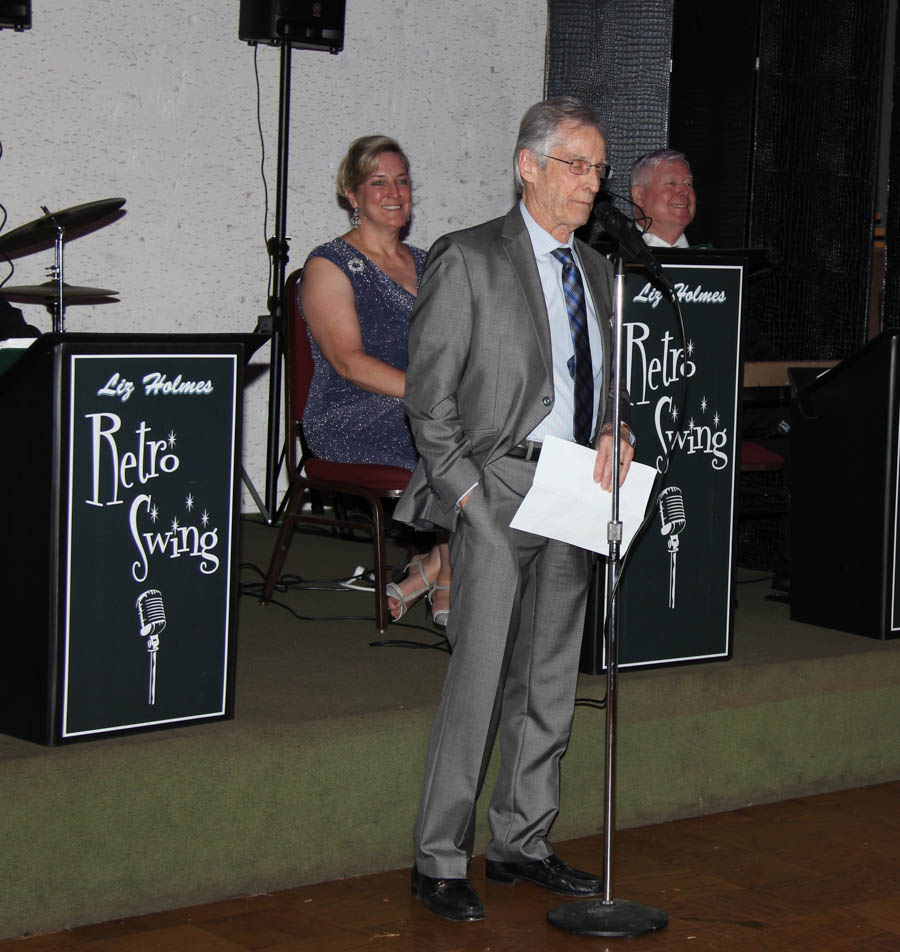 Our VP shared us with things to be thanks for...
Did You Know What Lucky Is Thankful For?
Telemarketers
Out of country help desks
Passwords
Leaf Blowers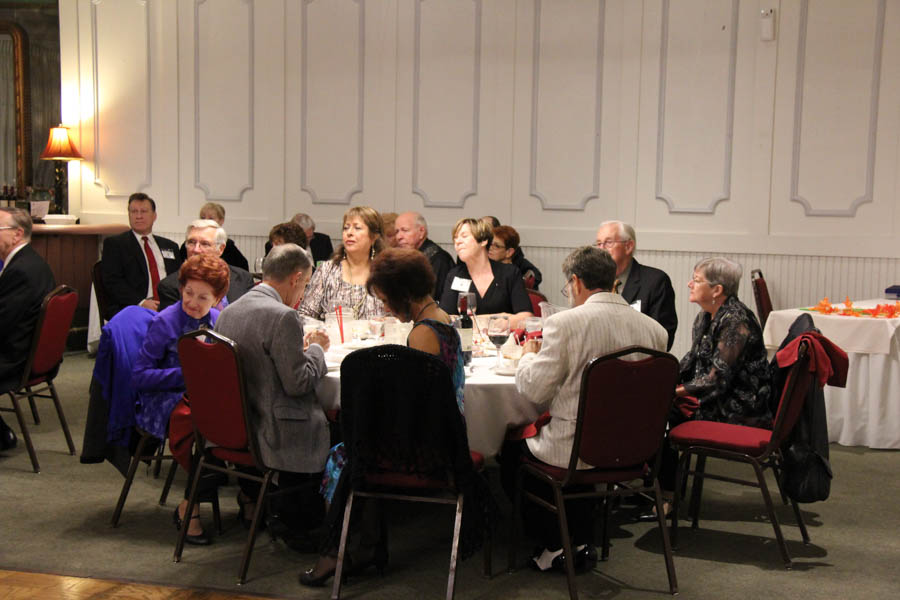 Lucky has us captivated!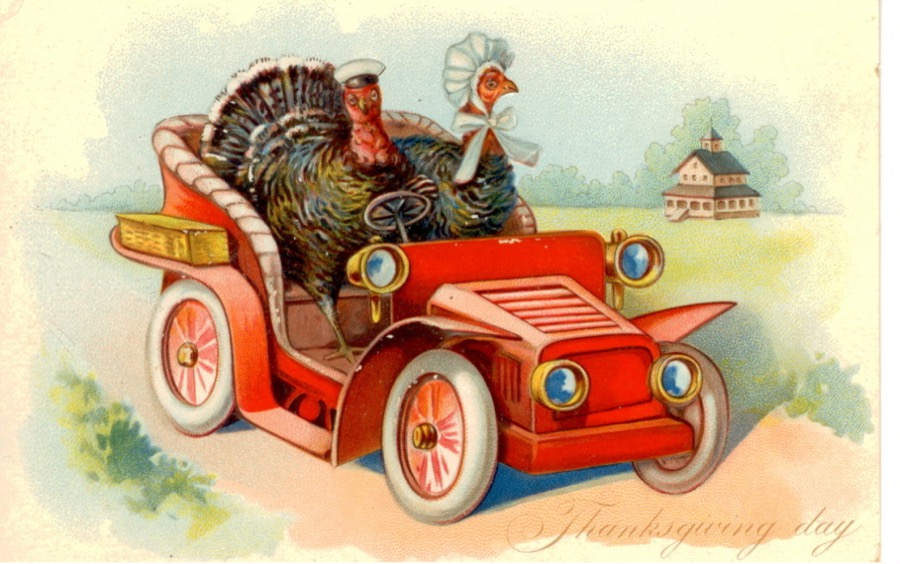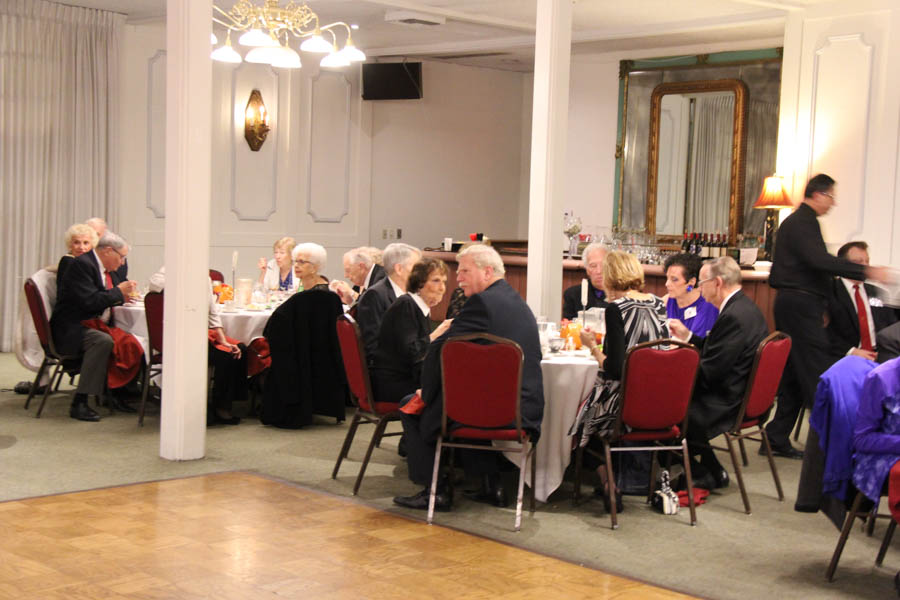 Finishing dessert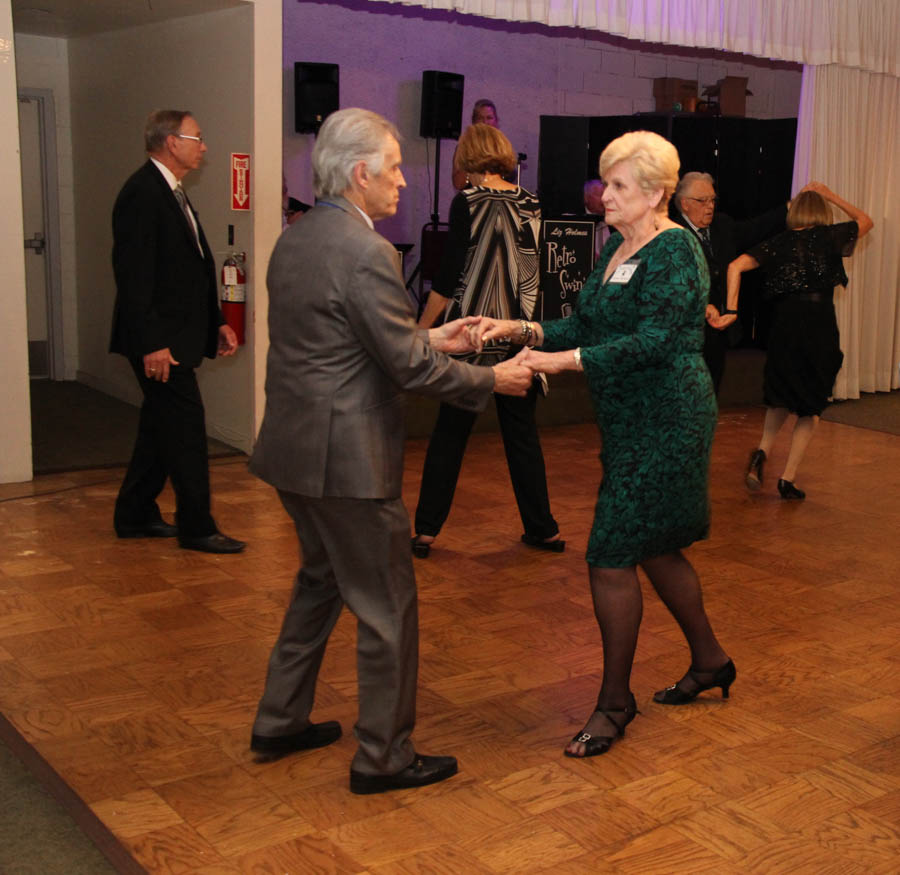 That did not take too much convincing!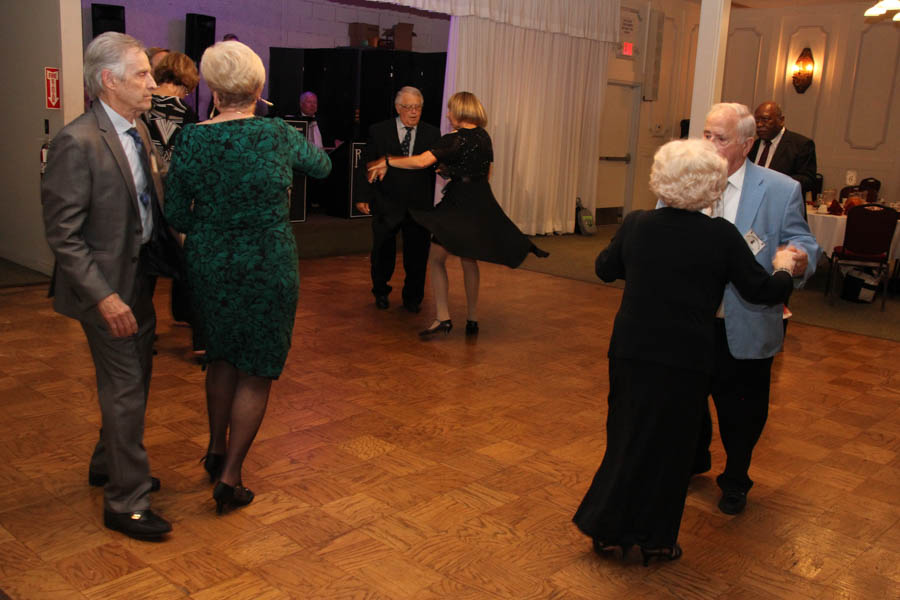 Moving moving moving
Did You Know? - Ever quit something cold turkey and wonder why you've quit it in such a manner? On the serious side, the phrase is often used when the quitting brings physical symptoms of withdrawal. However, it can also be used more lightheartedly, as in this recent Business Insider headline: "I was addicted to dating apps, so I quit cold turkey." But where the heck did it come from?

The expression first appeared in the Daily Colonist in British Columbia in 1921: "Perhaps the most pitiful figures who have appeared before Dr. Carleton Simon ... are those who voluntarily surrender themselves. When they go before him, that are given what is called the 'cold turkey' treatment."
But why turkey, and why cold? The most popular theory was repeated by the San Francisco Chronicle columnist Herb Caen in 1978: "It derives from the hideous combination of goosepimples [sic] and what William Burroughs calls 'the cold burn' that addicts suffer as they kick the habit." In Cop Speak: The Lingo of Law Enforcement and Crime, Tom Philbin recites a second theory, that "the term may derive from the cold, clammy feel of the skin during withdrawal, like a turkey that has been refrigerated."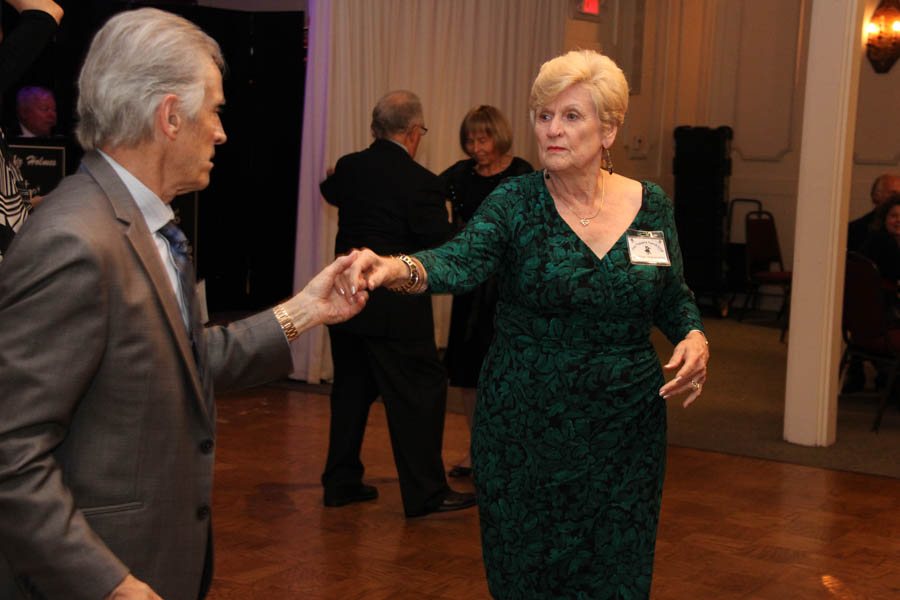 Great dance music!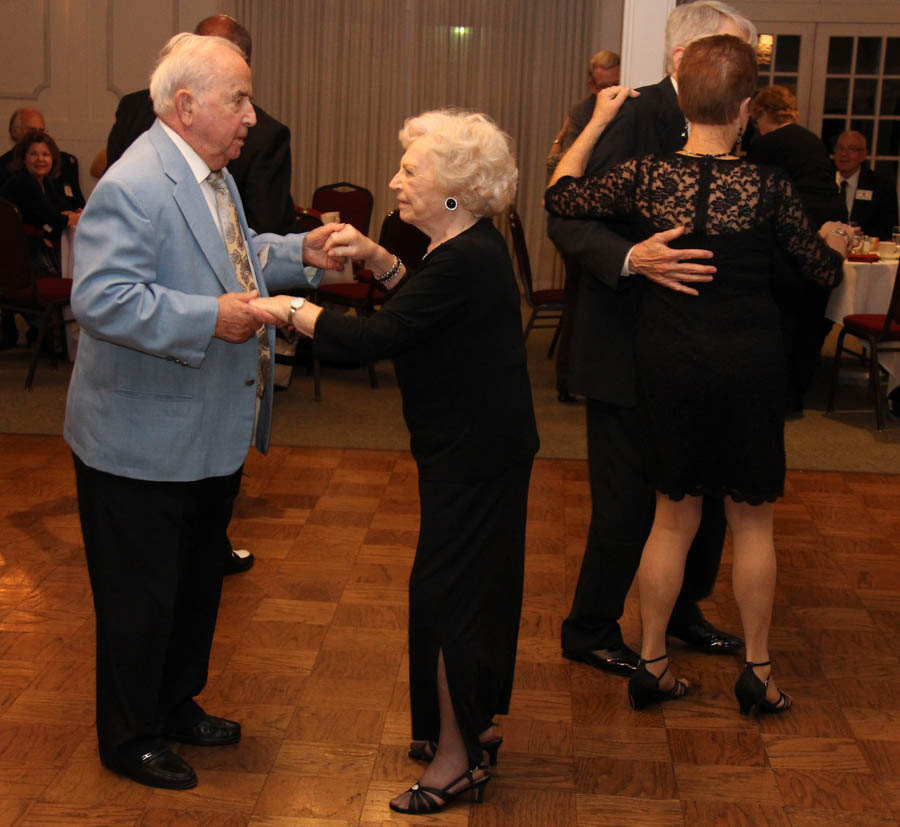 Bernie never sits down!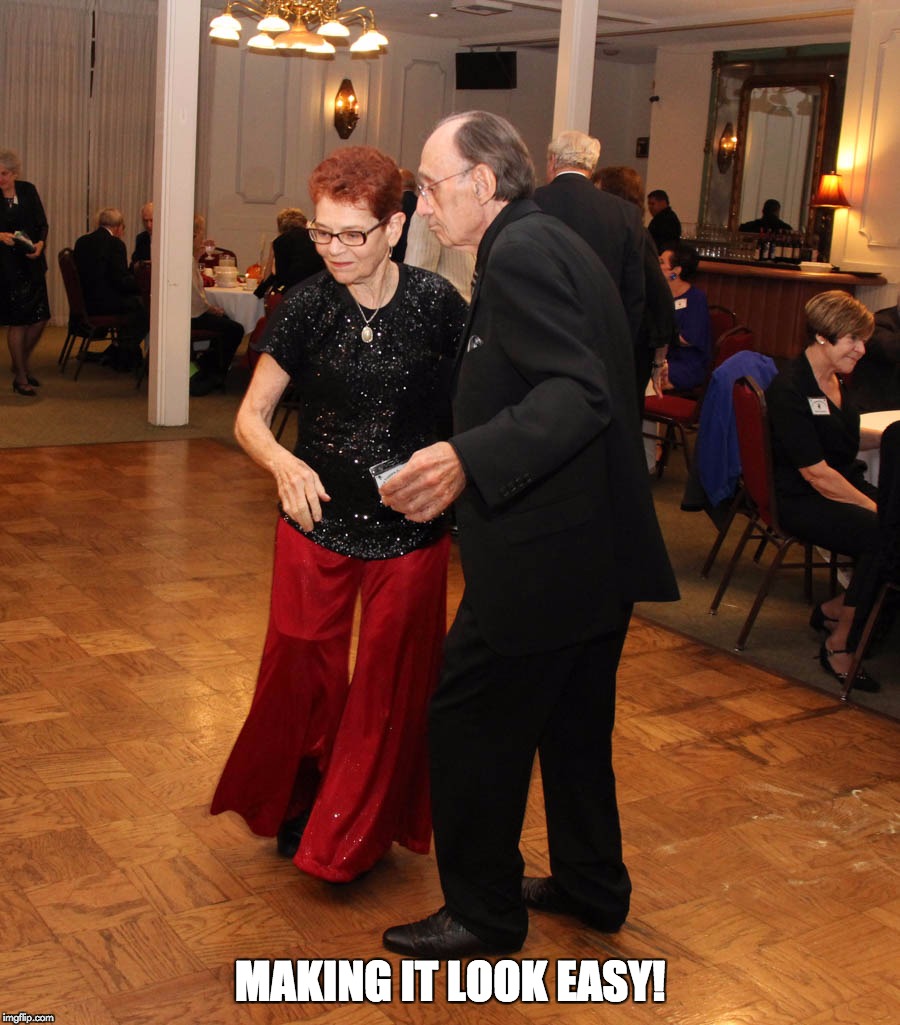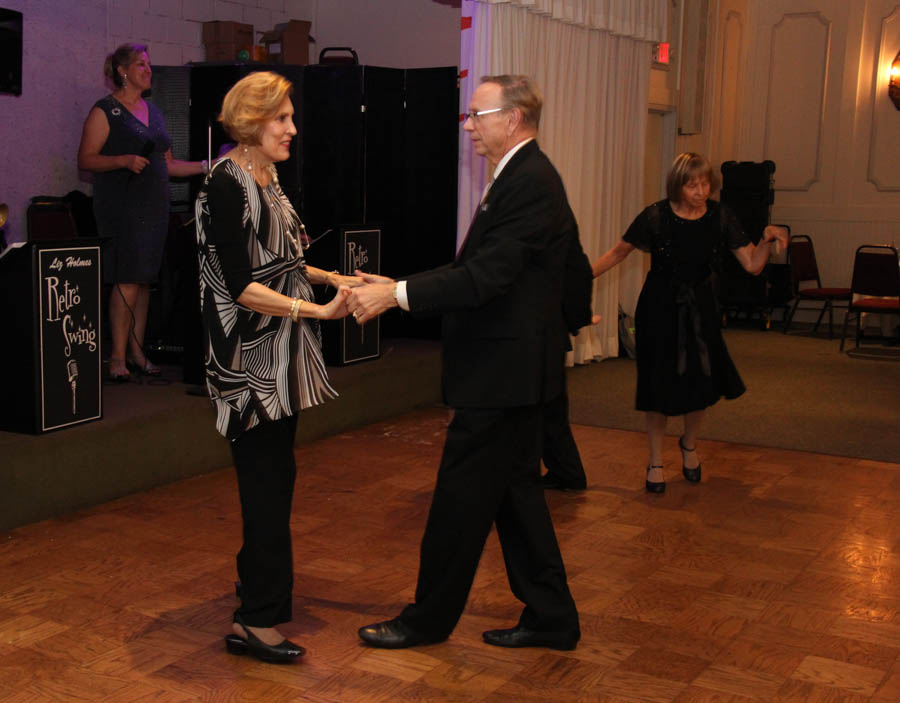 Hang on Tom...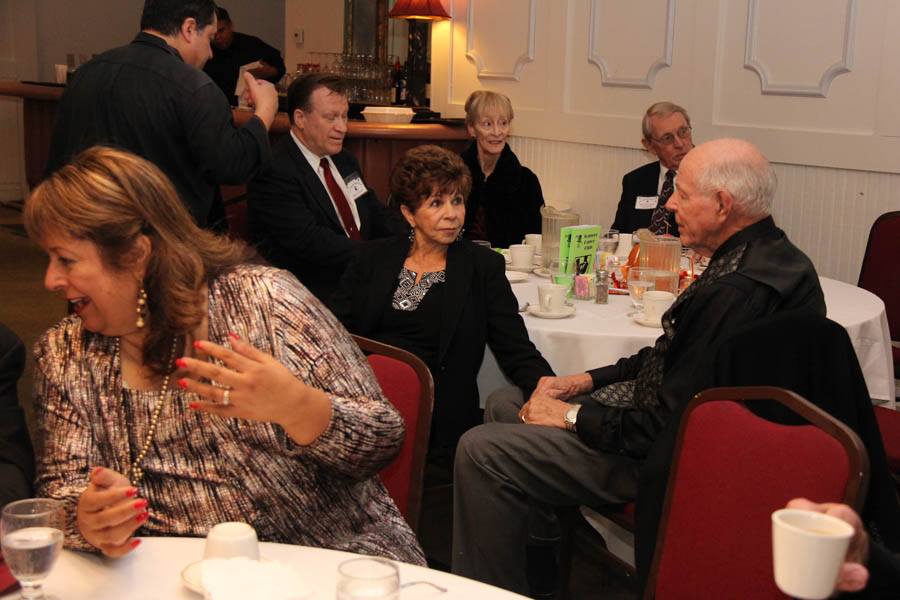 It was a great evening for visiting!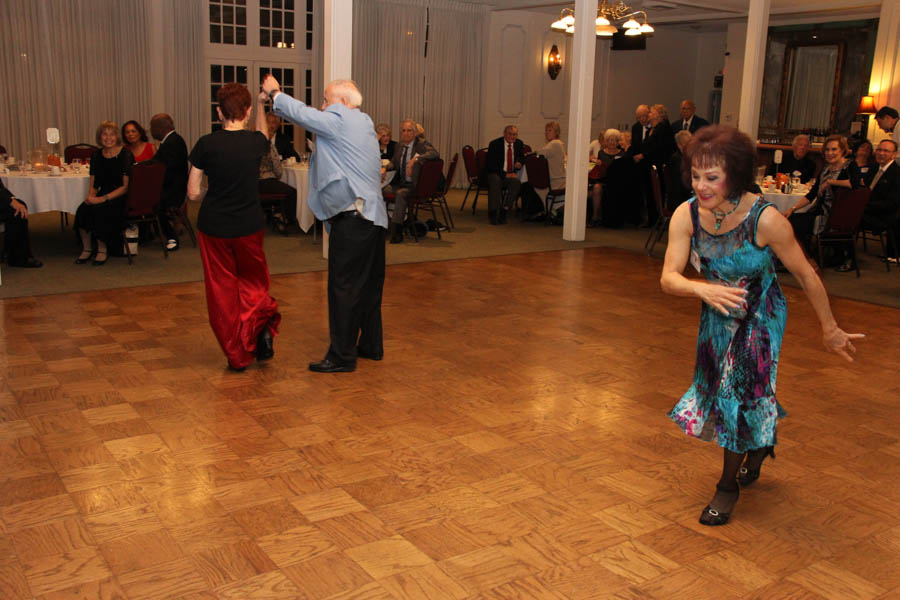 Donna keeps nice and warm!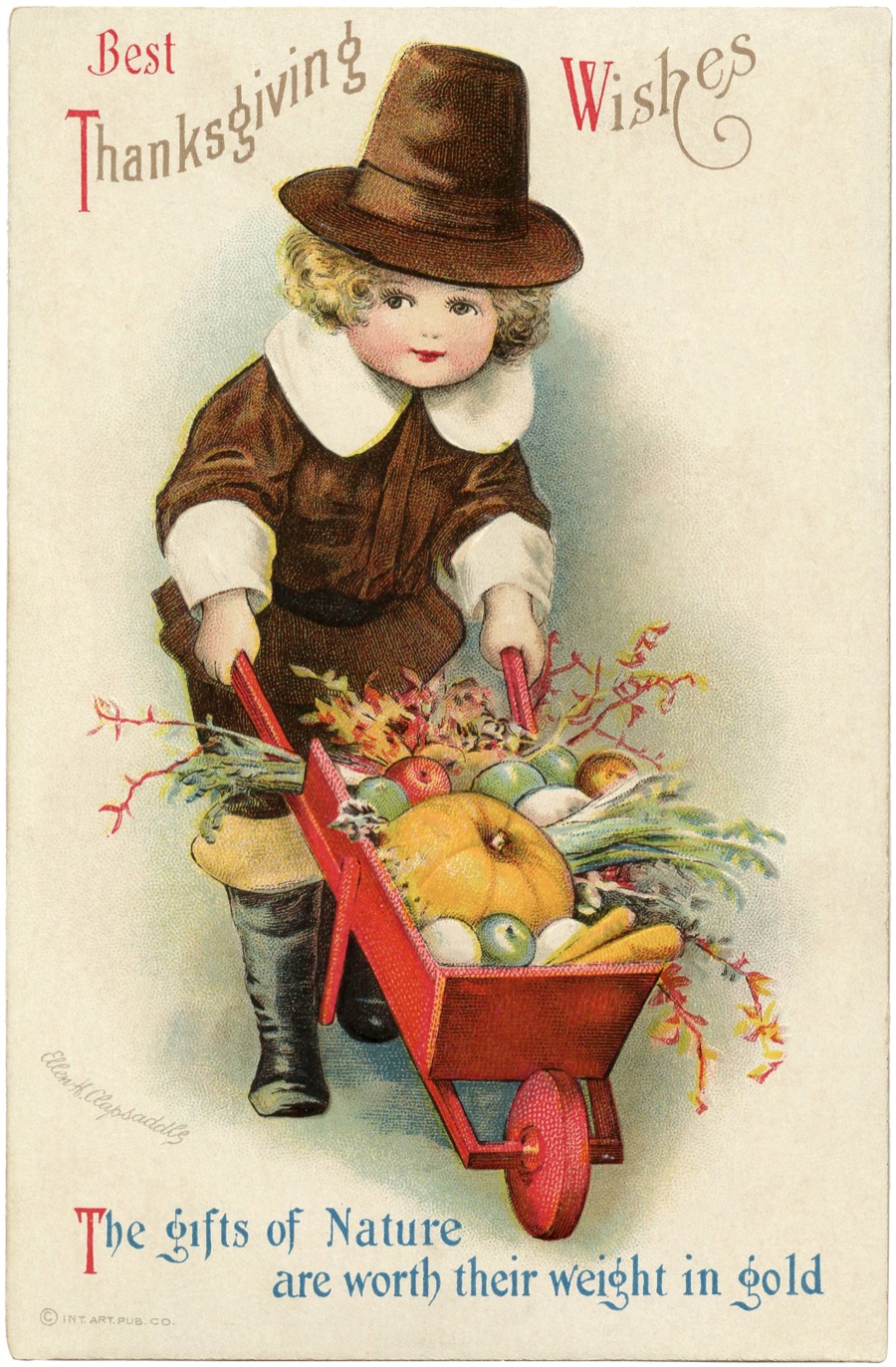 Margo and Bernie moving right along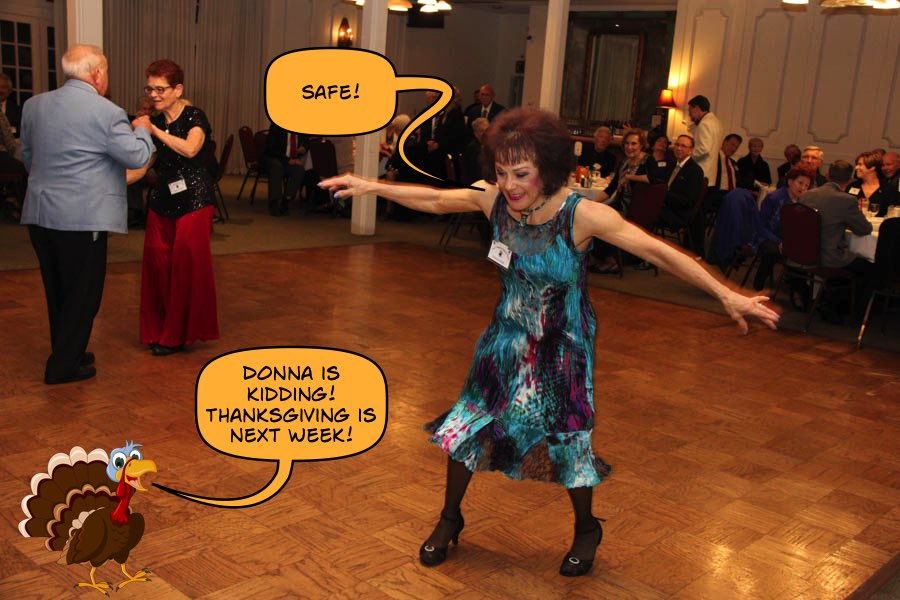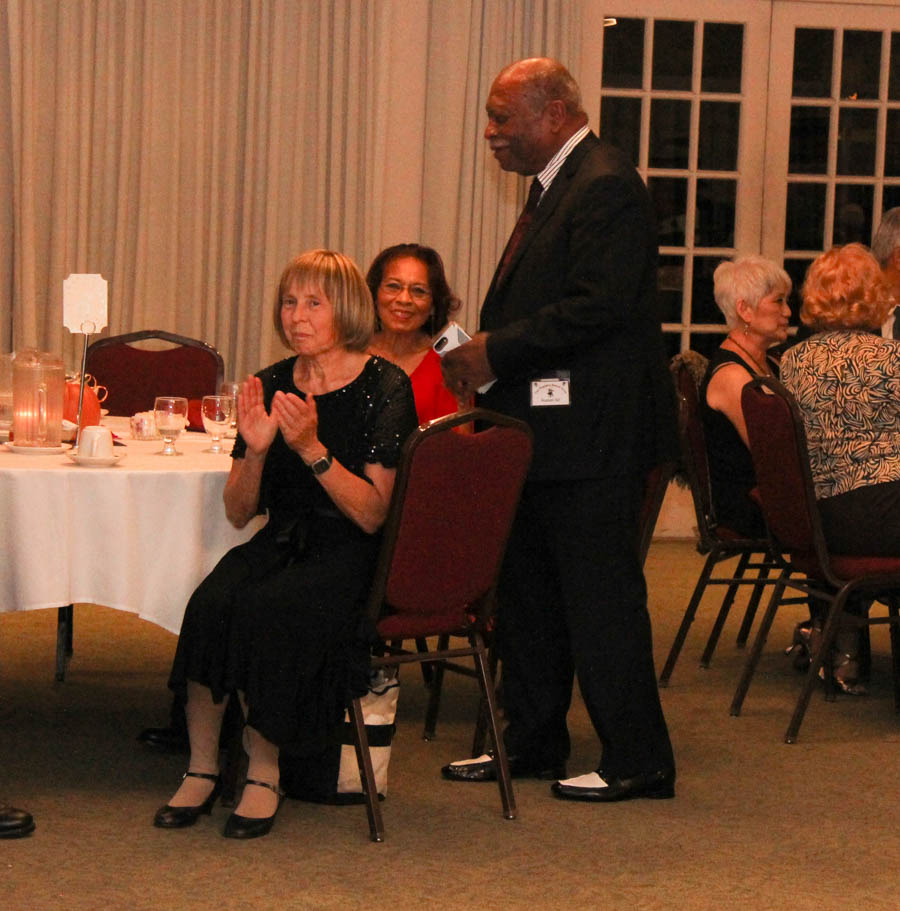 Russell is about to head for the dance floor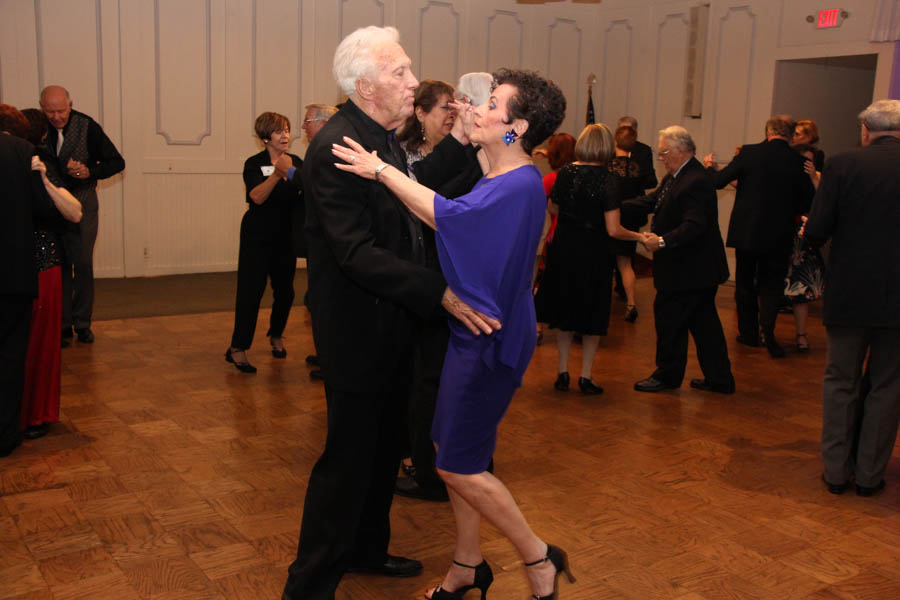 Ed and Paula demonstrate the proper dance position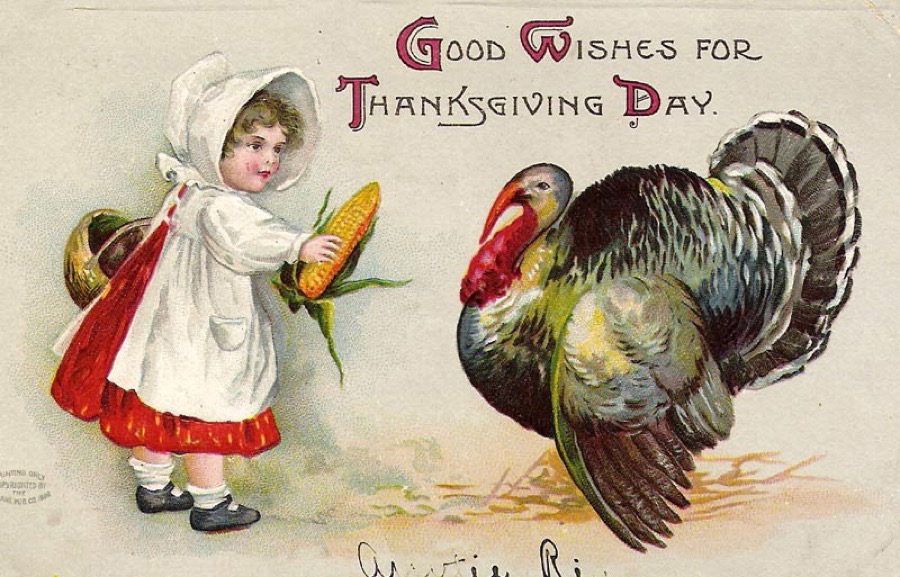 The floor was busy all evening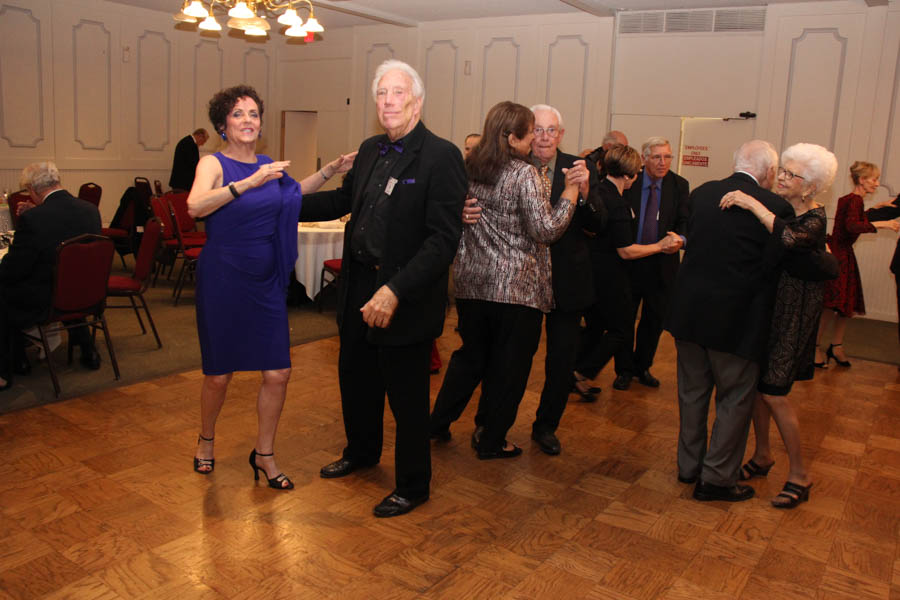 An elegant gathering of dancers
Did You Know? - "Let us read, and let us dance; these two amusements will never do any harm to the world."
― Voltaire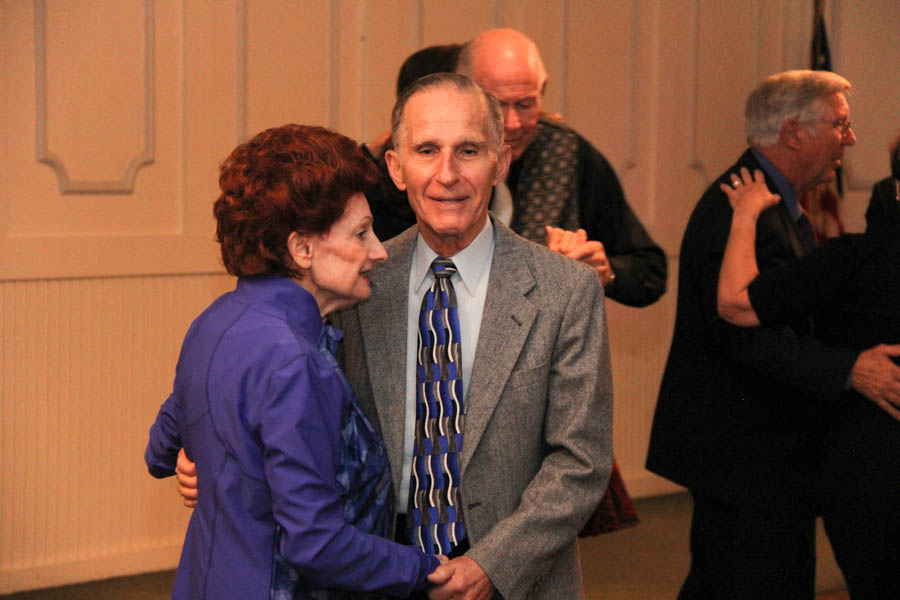 ...and directly from Baja Anaheim Hills we have Leon and Marcia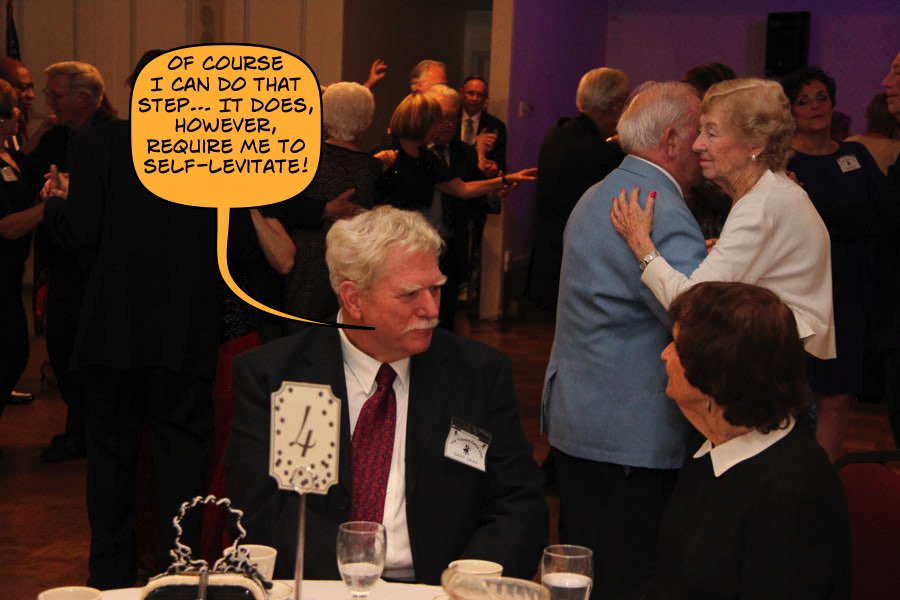 Visiting continues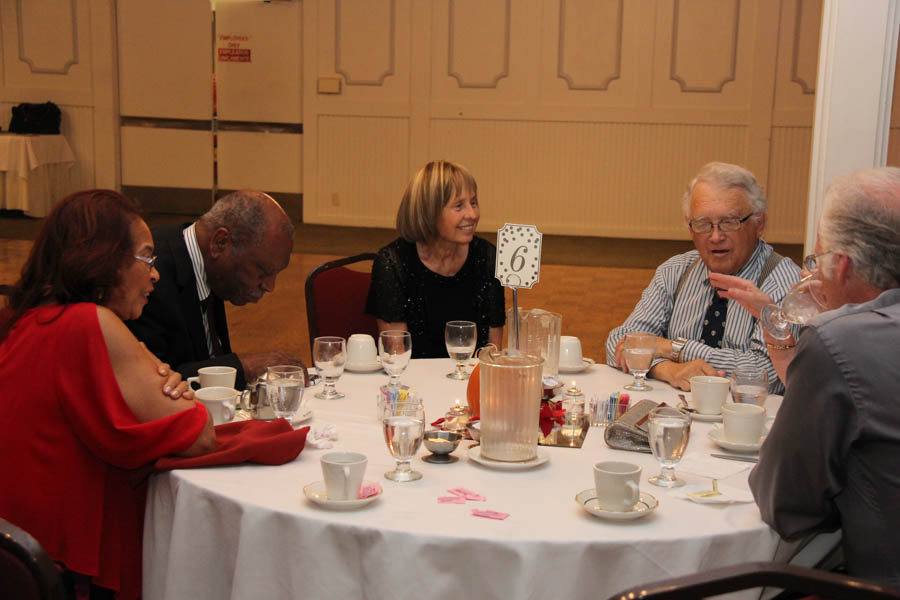 Serious conversations underway at the break

What are they saying?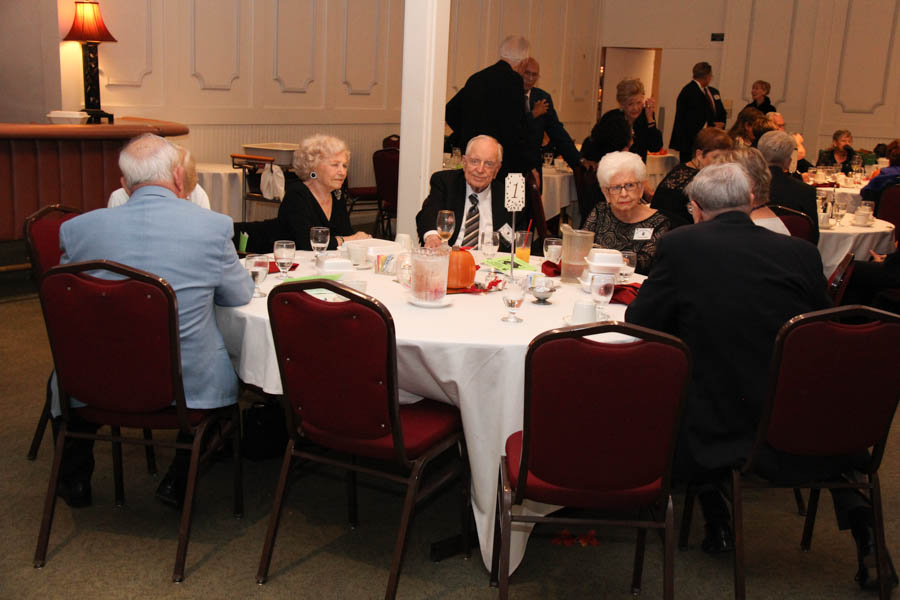 Tracy is about to propose a toast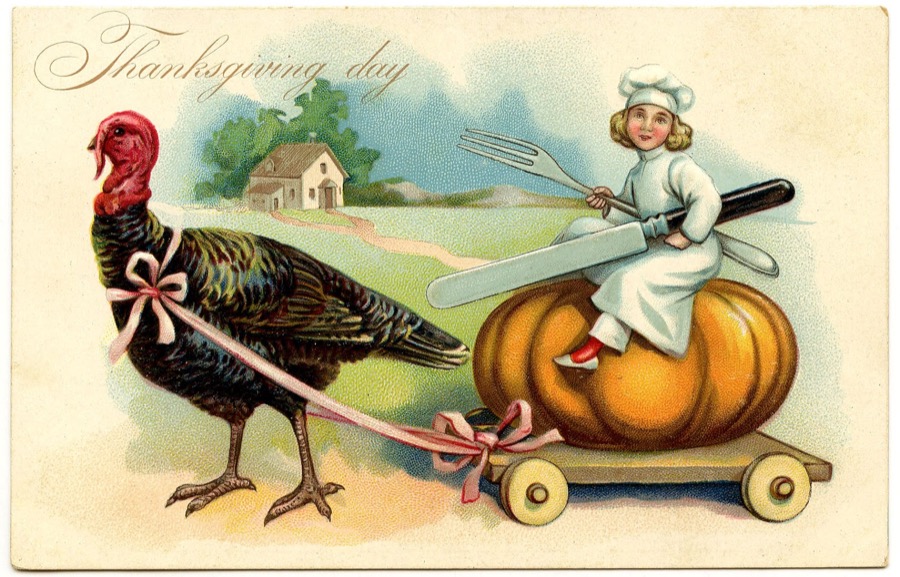 "We hear the band... It's time to dance!"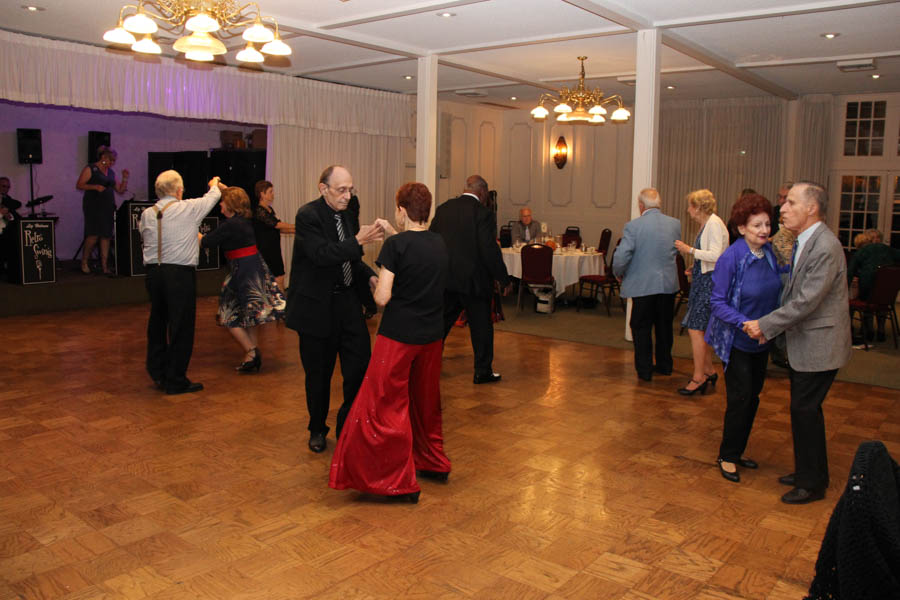 Toppers dance the night away