The Prelude
Miss Mary and Paul have been seeing each other since July 28th and have "hit it off...out of the ballpark" ever since. We discussed our "bucket lists" and where they join, we decided to go it. Sedona is magnificent. I saw it a few years back years ago and Mary has never seen its magnificence. Hence, our adventure. Please join us!
About Sedona, Paradise 450 Miles From LA
Sedona is an Arizona desert town near Flagstaff that's surrounded by red-rock buttes, steep canyon walls and pine forests. It's noted for its mild climate and vibrant arts community. Uptown Sedona is dense with New Age shops, spas and art galleries. On the town's outskirts, numerous trail-heads access Red Rock State Park, which offers bird-watching, hiking and picnicking spots.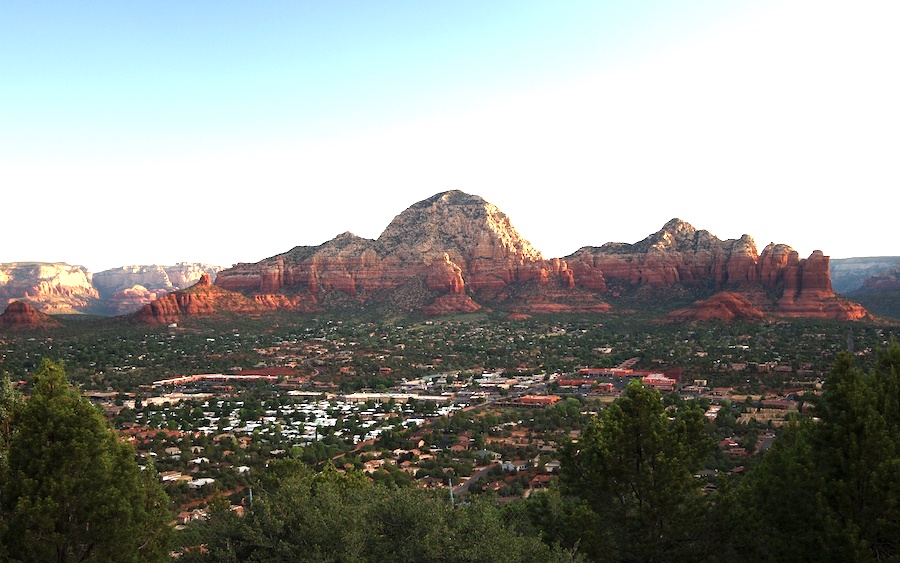 We decided to take the northern route going so that means Highway 40 from LA to Flagstaff ans then Highway 89a into Sedona. Interstate 40 (I-40) is an east–west Interstate Highway that has a 359.11-mile (577.93 km) section in the U.S. state of Arizona, connecting sections in California and New Mexico. The section throughout the entire route in Arizona is also known as the Purple Heart Trail to honor those wounded in combat who have received the Purple Heart.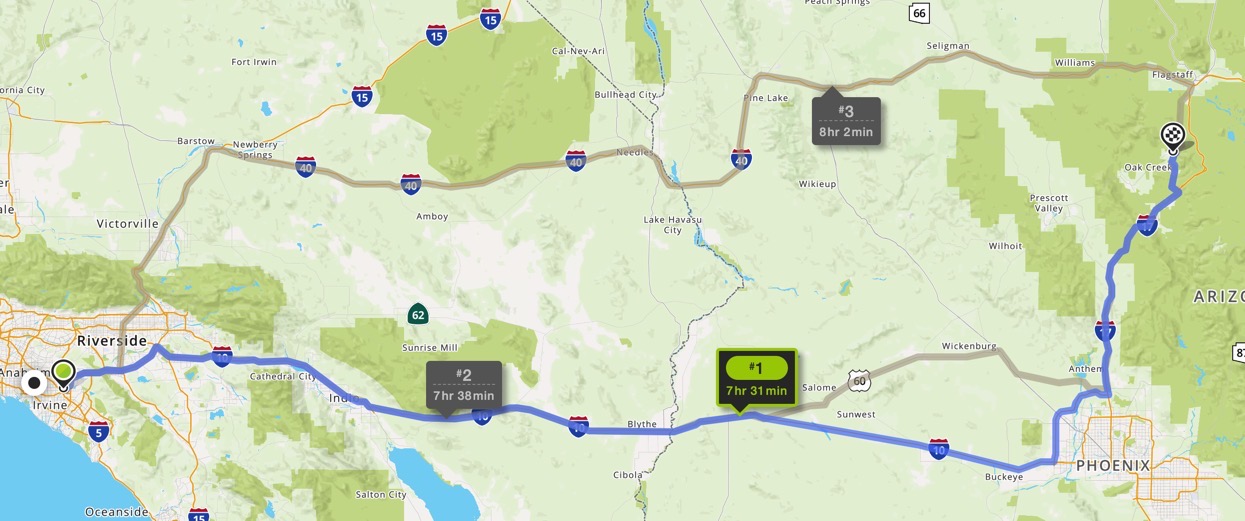 It enters Arizona from the west at a crossing of the Colorado River southwest of Kingman. It travels eastward across the northern portion of the state connecting the cities of Kingman, Ash Fork, Williams, Flagstaff, Winslow, and Holbrook. I-40 continues into New Mexico, heading to Albuquerque. The highway has major junctions with U.S. Route 93 (US 93) — the main highway connecting Phoenix and Las Vegas, Nevada — in Kingman and again approximately 22 miles (35 km) to the east and Interstate 17 — the freeway linking Phoenix to northern Arizona — in Flagstaff.
Today we drove around the area. and did some shopping. We enjoyed a couples massage and then a short walk in the surroundings. We had reservations at a super Italian restaurant for 7:00 PM but by 5:00 PM we were starved. We called and they fit us in.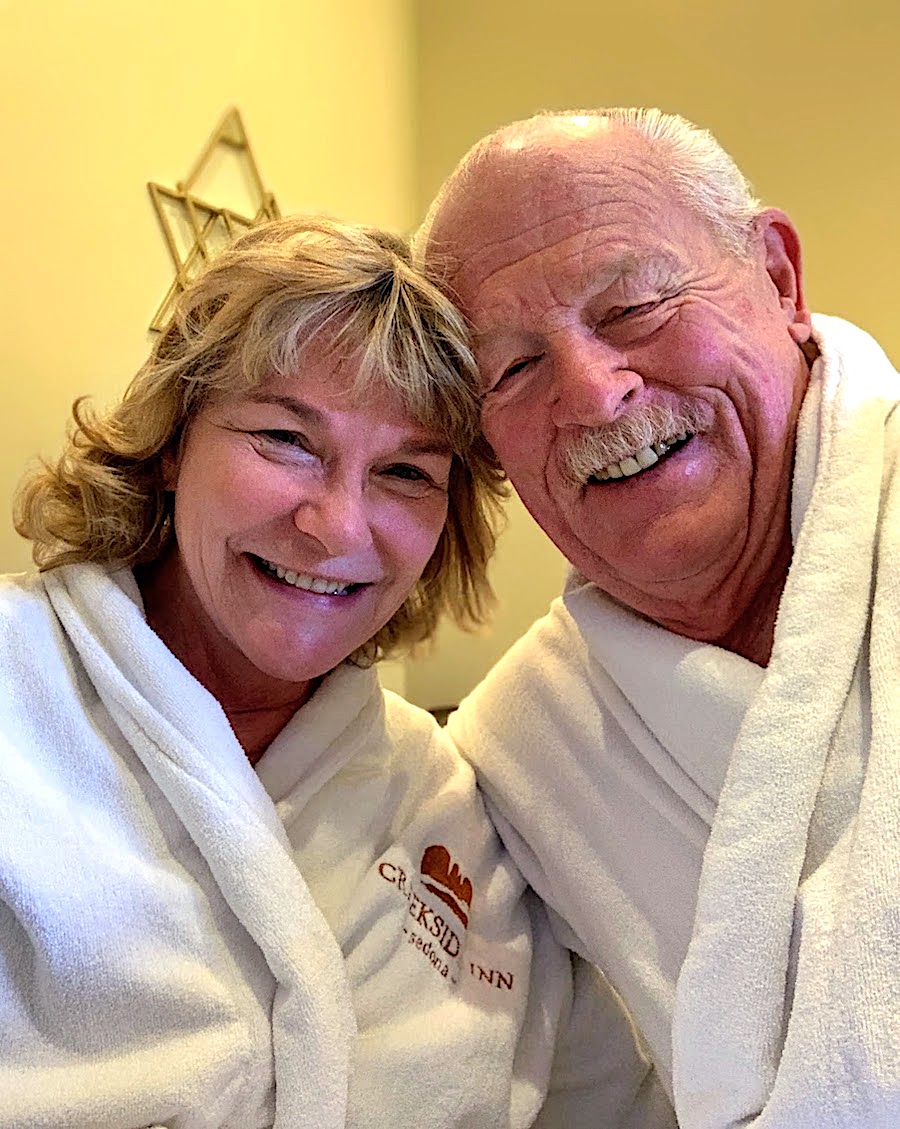 Today we drove to the train but on the way we discovered a great old gas station and antique store in Cottonwood Arizona. We wandered around saw all the junk you would ever need.
In the afternoon we headed for Clarkdale so we could visit the railroad museum and ride on the choo-choo. . We went to Enjoy a 4-hour sightseeing journey by train aboard the Verde Canyon Railroad, which glides through the beautiful wilderness of the American Southwest near Sedona. Nibble light refreshments while traveling on the Verde Canyon Railroad through Arizona's desert. We rode in a vintage train car or open-air viewing car to get a great perspective on the region's natural and cultural treasures. See ancient cliff dwellings built by the Native American Sinagua people, historic mining sites and more as your train cruises along a route that follows the Verde River.
We even danced when the train stopped for a few minutes.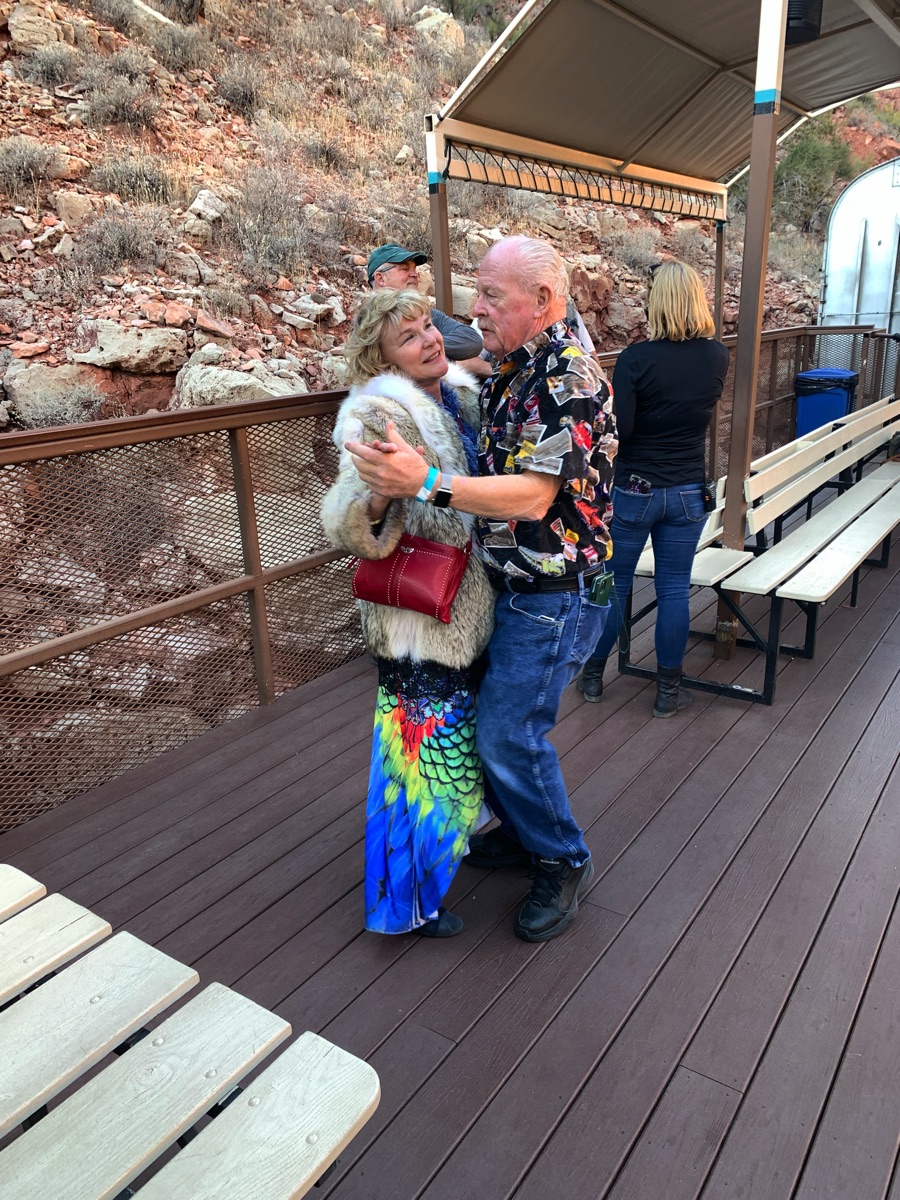 Hans and -Kerstin moved to Scottsdale two years ago and we have not seen them so we called. We decided to add a day to our adventure and visit them!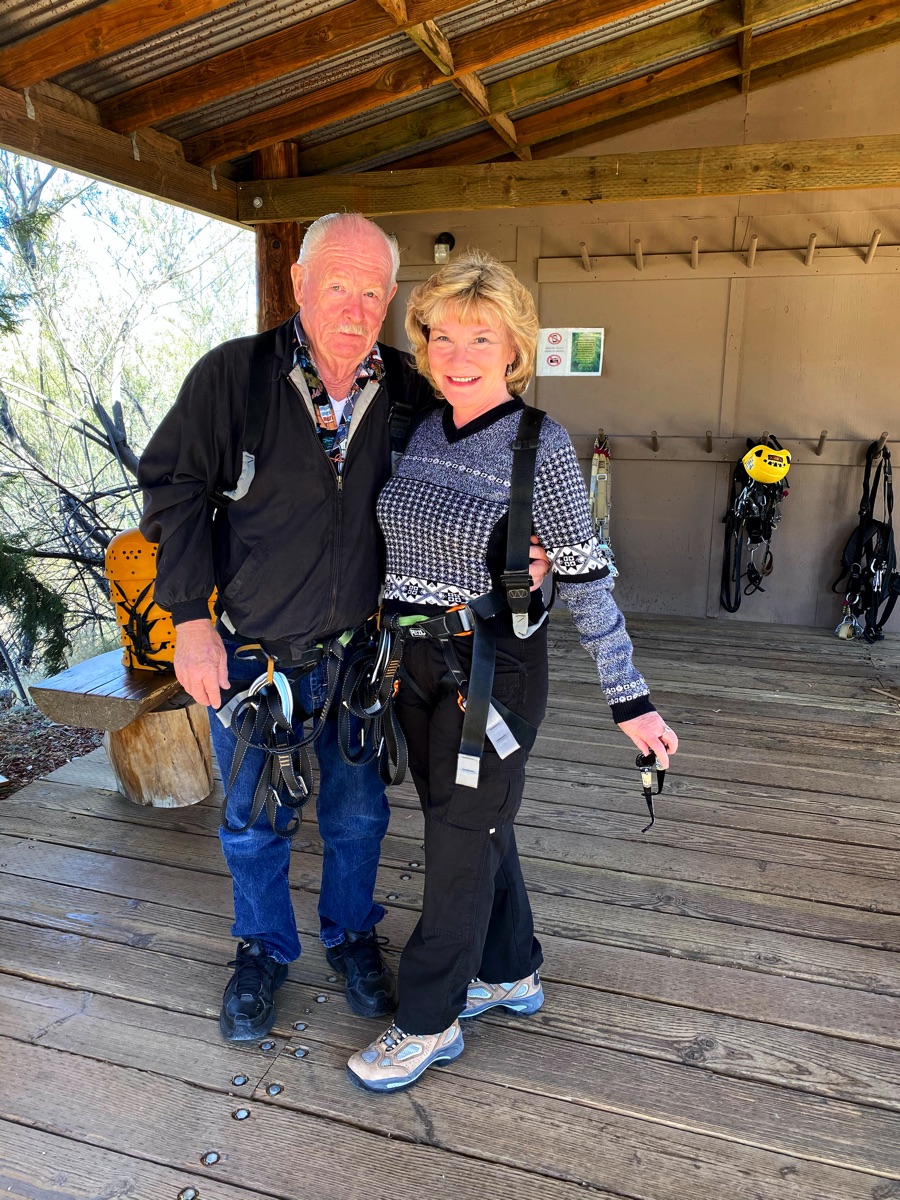 All ready to go!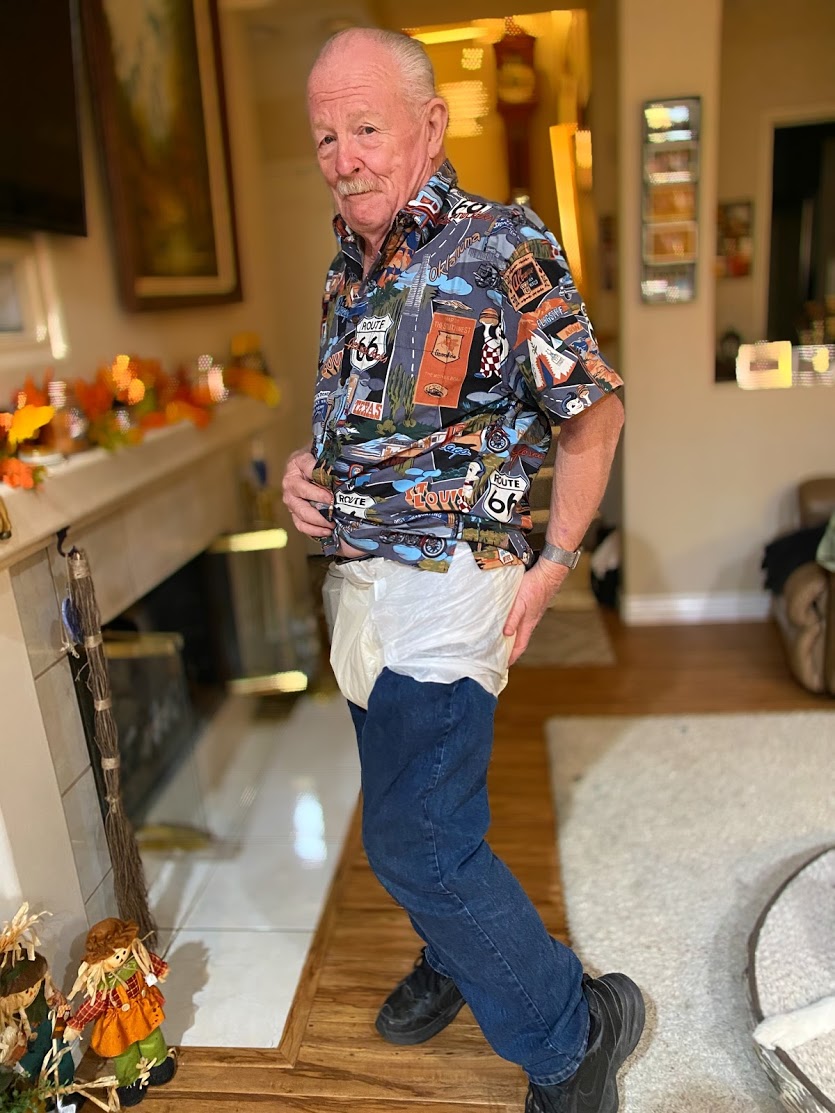 Mary made sure the Depends fit me before we departed!