Day Four - Ziplines And Sure Death!
We were bad again. We ordered too much food but we attempted to finish it. The food was beautiful and quite tasty. Mary needed energy to begin packing the steamer trunks and nine suitcases. My clothes came in a Von's bag.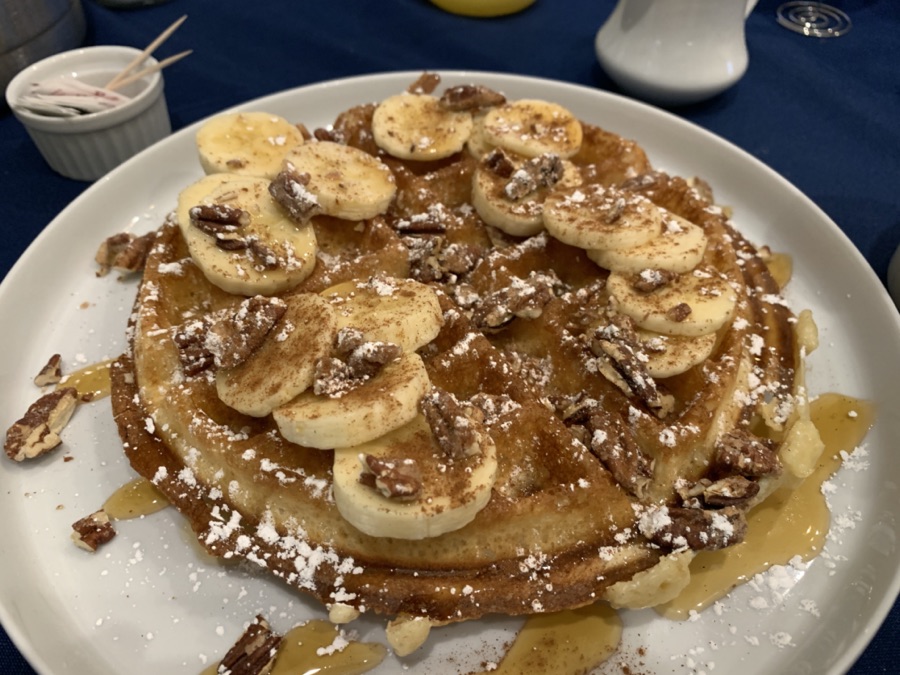 Sc rump-de-licious!

The eggs were just perfect.

Always a smile!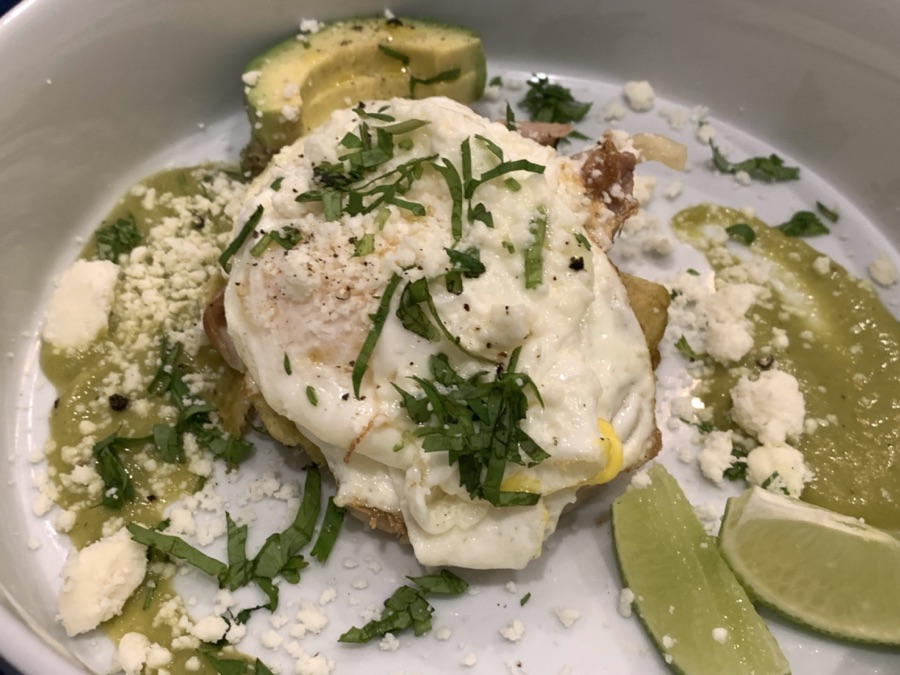 Mine did not last very long... Gulp!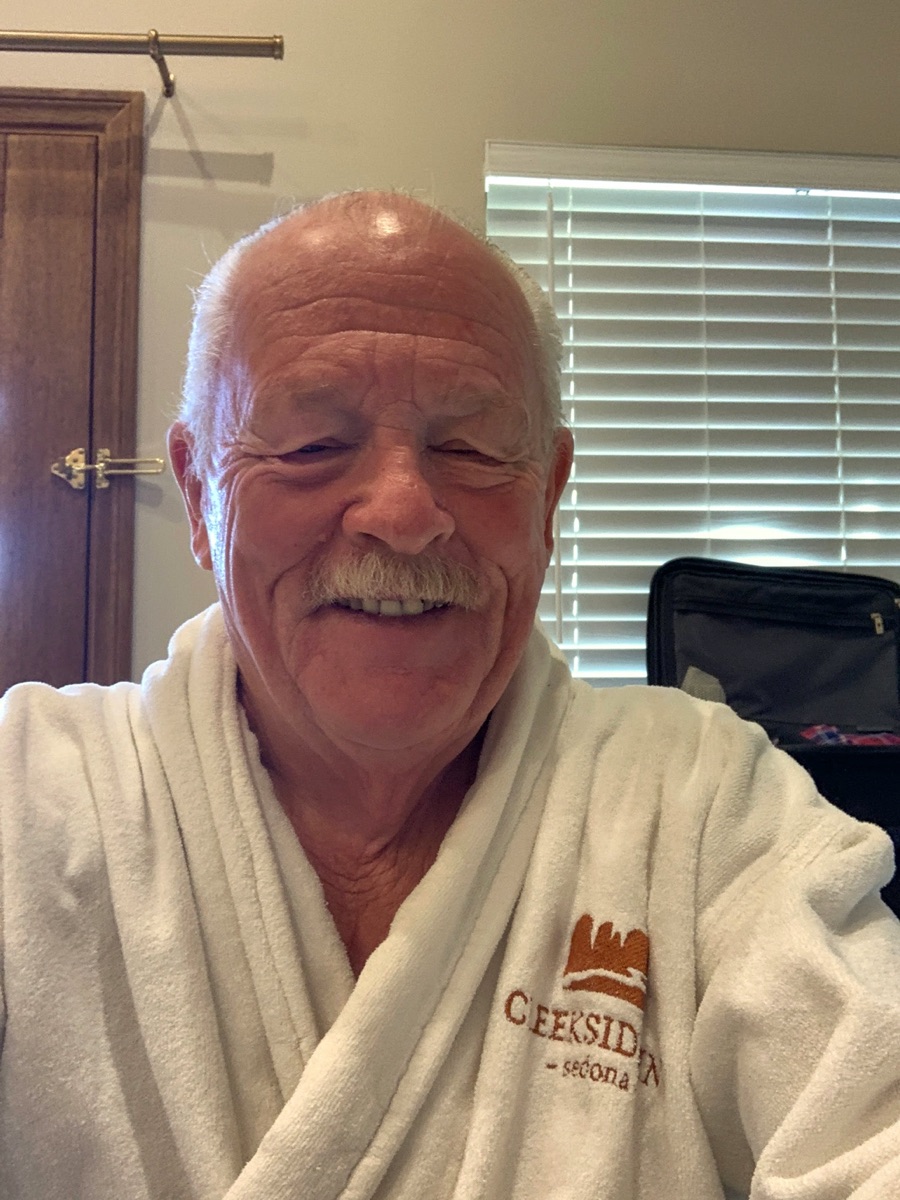 I hate this picture as my hair is all messed up!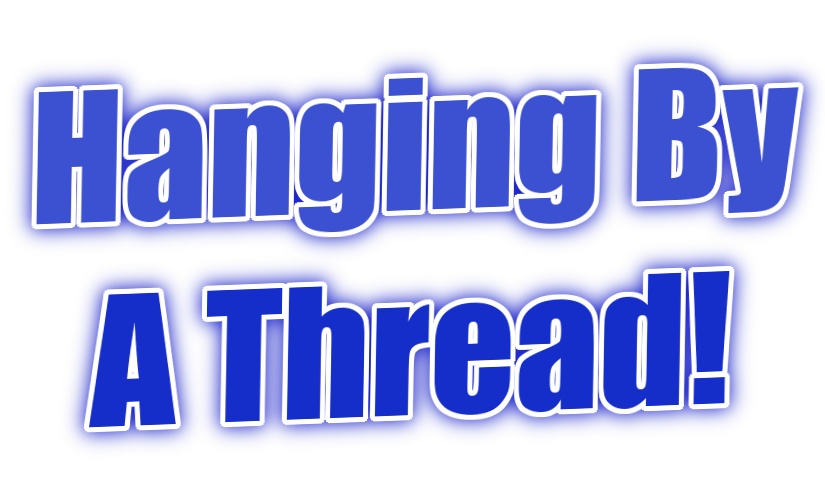 About The Zipline: Experience the wind whipping through your hair on a thrill ride over nature's wildest predators. Enjoy the adventure of a lifetime on a world-class zip line over Out of Africa Wildlife Park in Camp Verde, Arizona! We are conveniently located less than 20 miles from Sedona, in the heart of Northern Arizona's wine country, just minutes from tasting rooms and vineyards.
From the top of the towers, you can see majestic red rocks, the San Francisco peaks, and the whole breathtaking Verde Valley including Cottonwood, Clarkdale, and Jerome.
Predator Zip Lines stands to be one of the best places to zip line in Arizona yet. Come join us for a memorable zip line adventure! Ride the most exciting zip line ever devised, over Out of Africa, and soar over lions, tigers, wolves, hyenas, bears, leopards, cougars and other natural predators!
Now things are getting serious. Mary has decided I need to zip line. She has preparation for the entire event. I did not think that all that funny especially when she waived the box in the air in from off all the other people!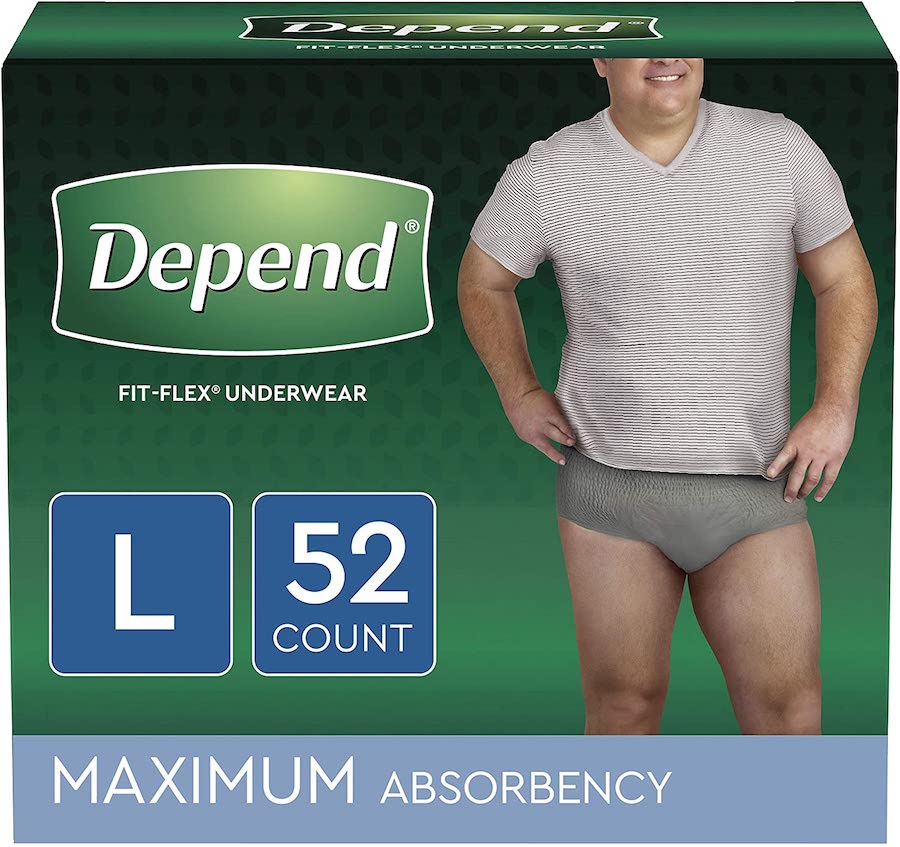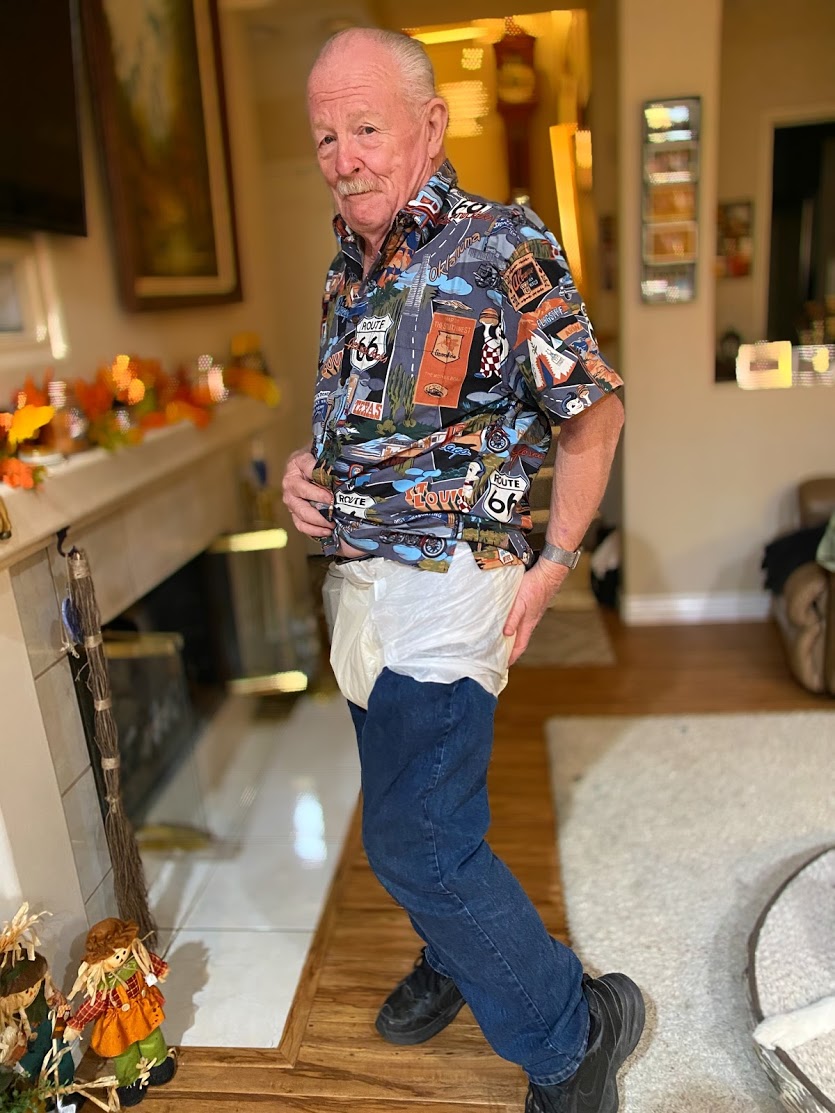 I tried them on before we left to make sure they fit!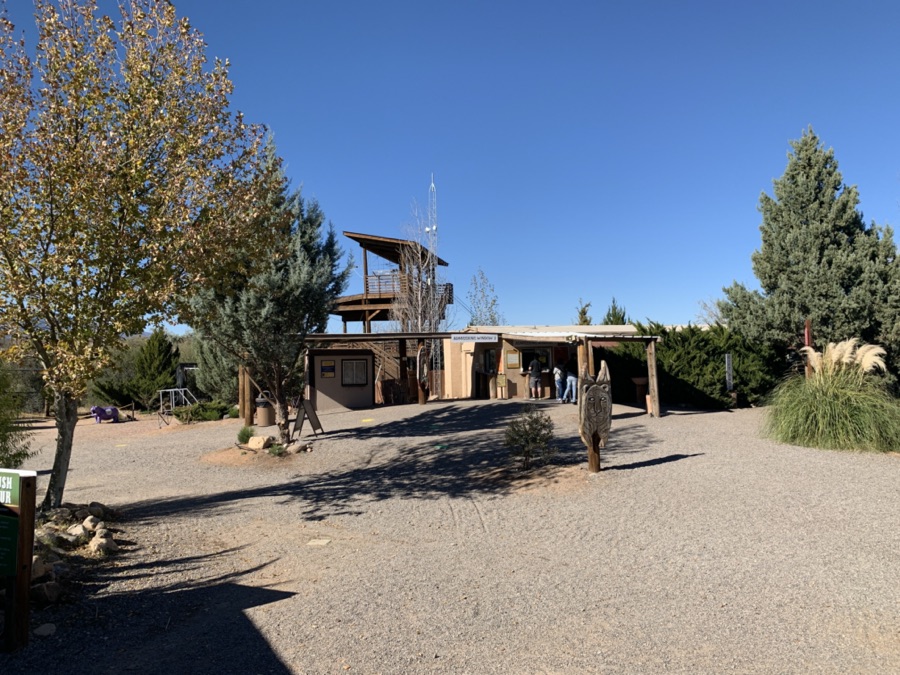 Checking in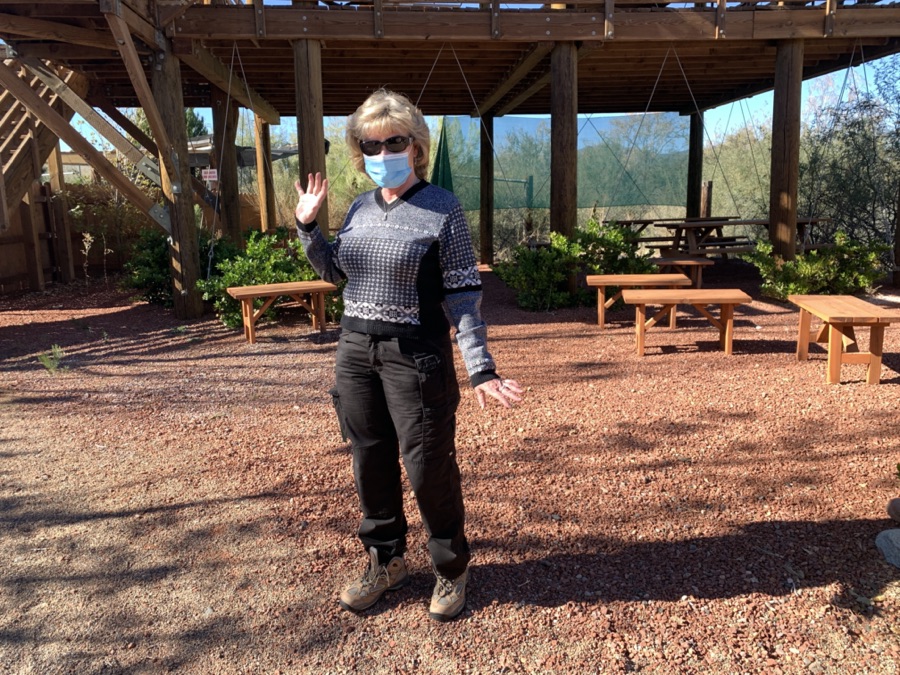 Fearless Mary dressed for the occasion!

Love that "Vanna White" pose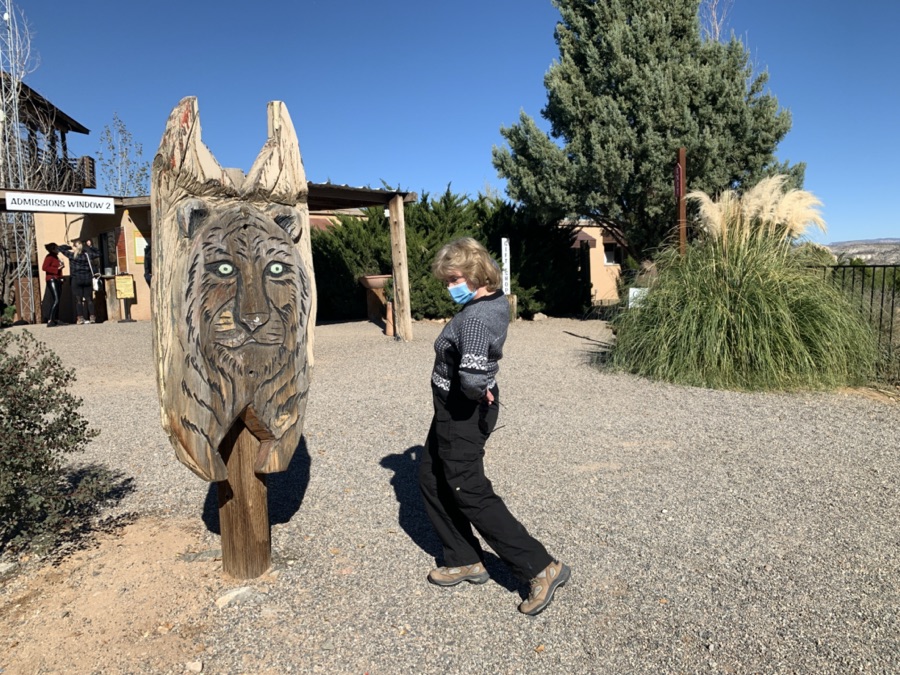 Then there is the Dr. Mary pose, even better yet!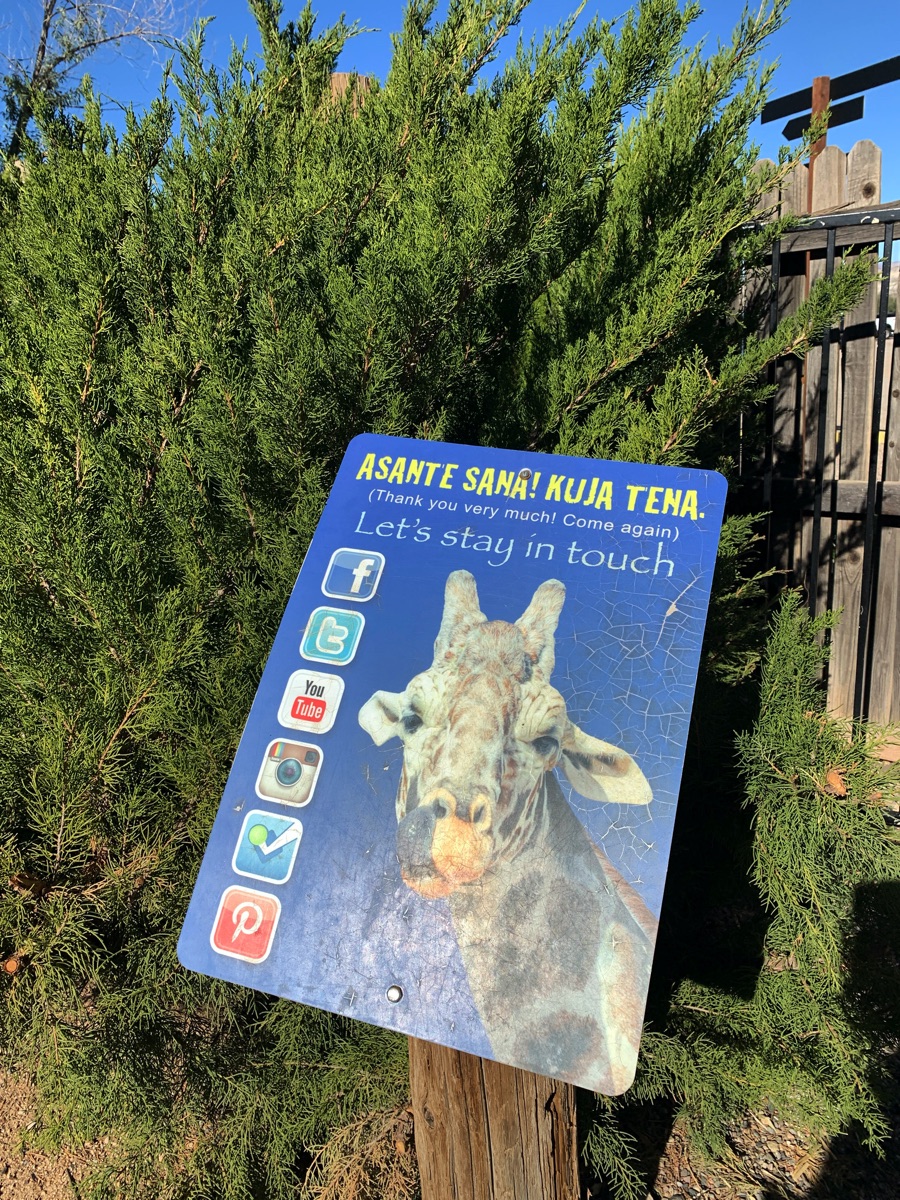 Mary caught me on my way to the car and turned me around.

I felt a little kinky... I was waiting for the padded handcuffs!
You can't even tell I am wearing my Depends!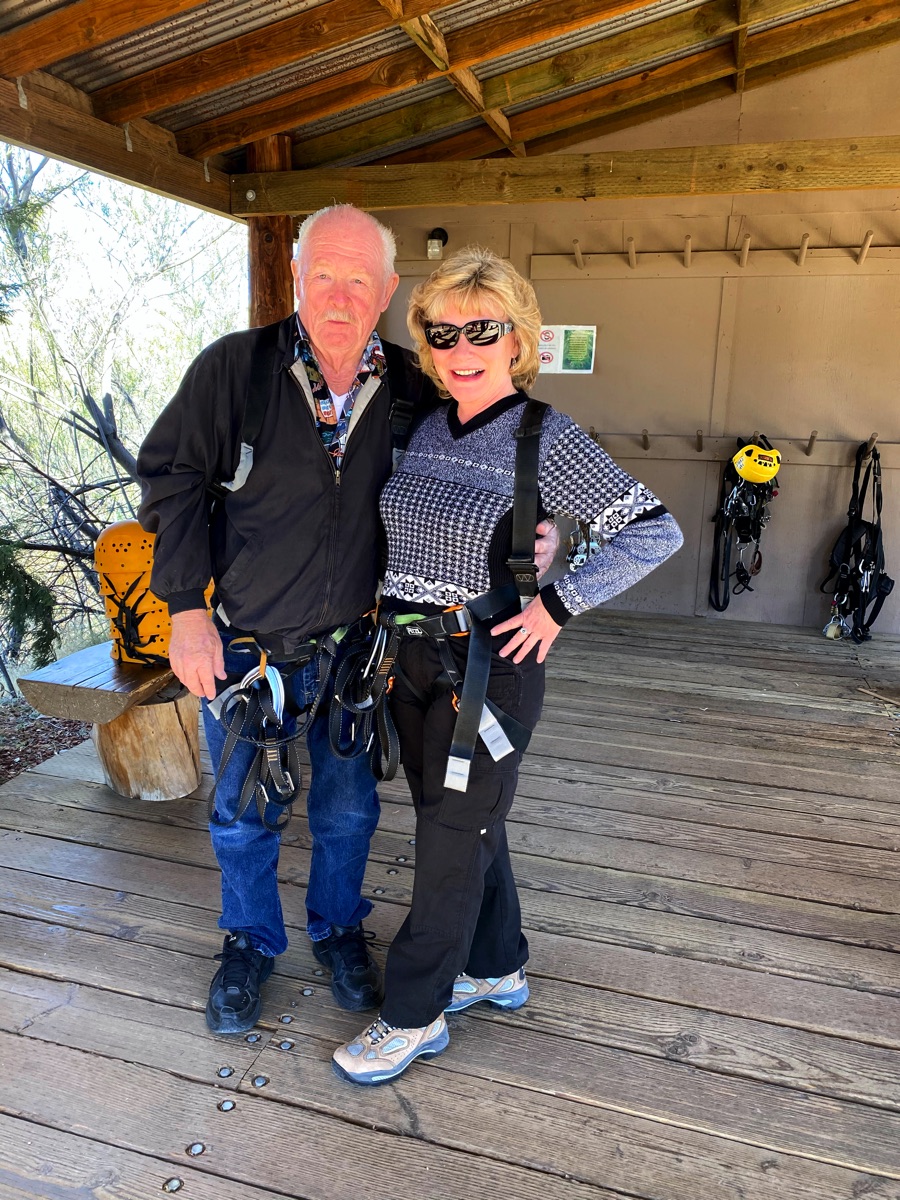 Now I tipped the scale at a little over 250 pounds!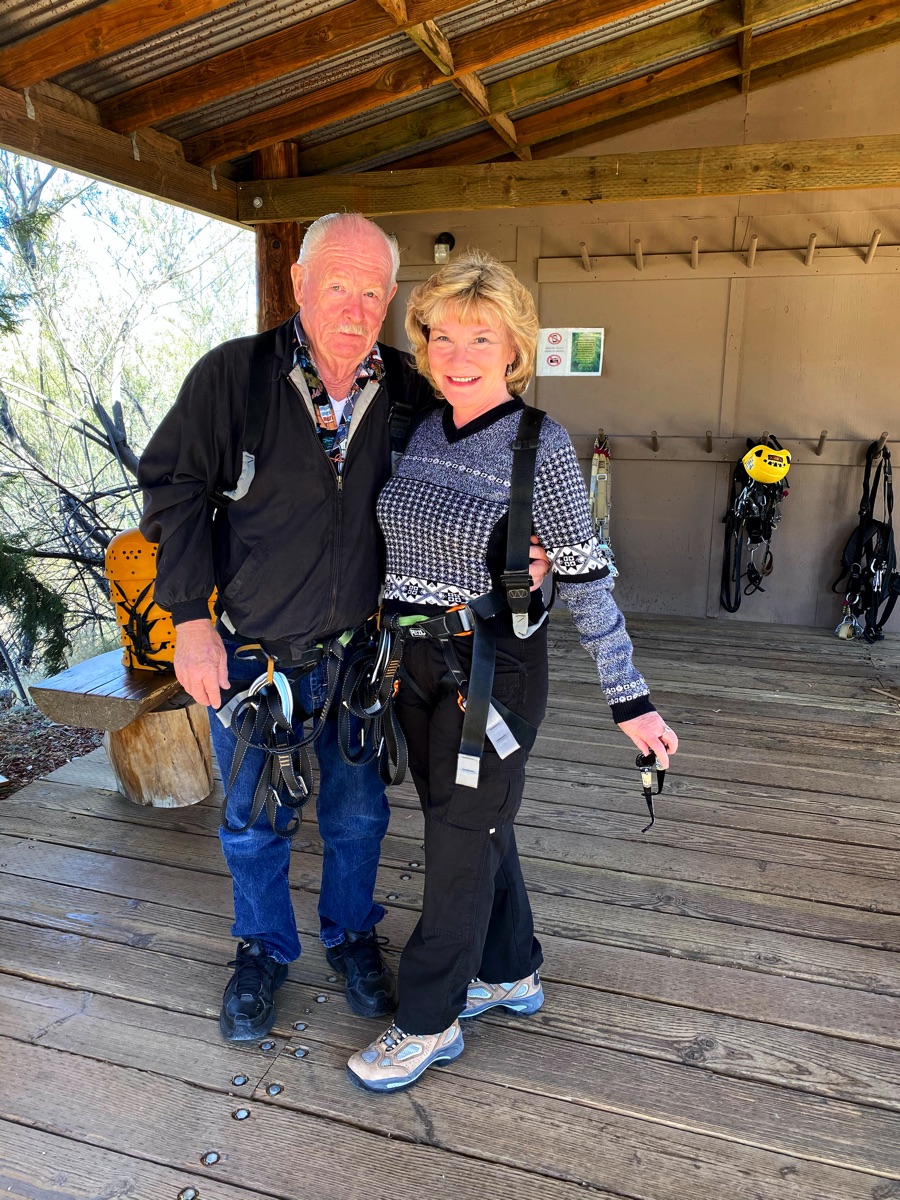 How can she be so brave??

Now she says, "Paul, we have to climb twelve flights of stairs to begin".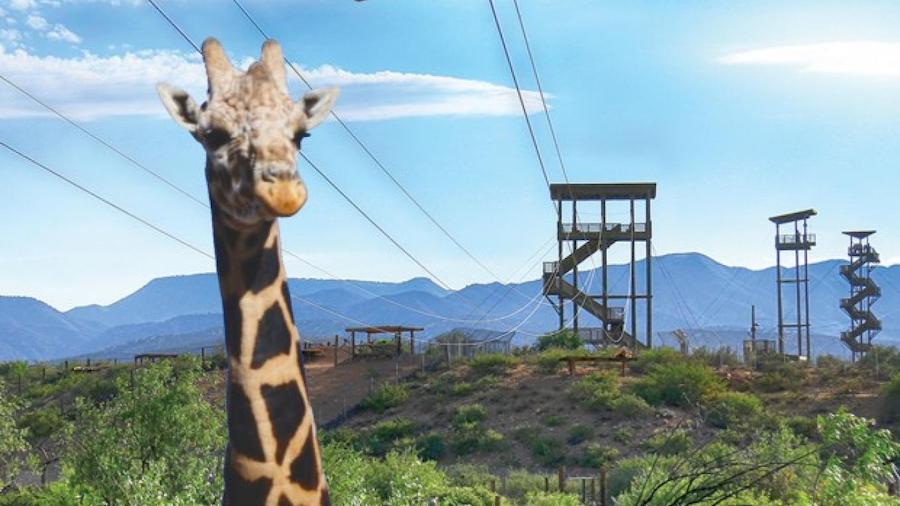 Now I am really worried!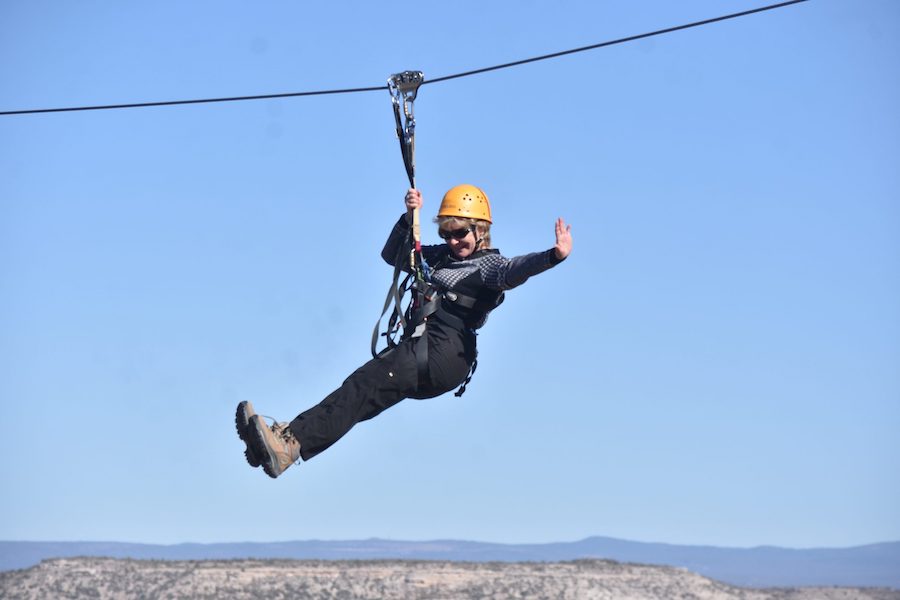 Being the gentleman, I allowed her to go first (to make sure the wire was OK) and thinking I could go back down the stairs.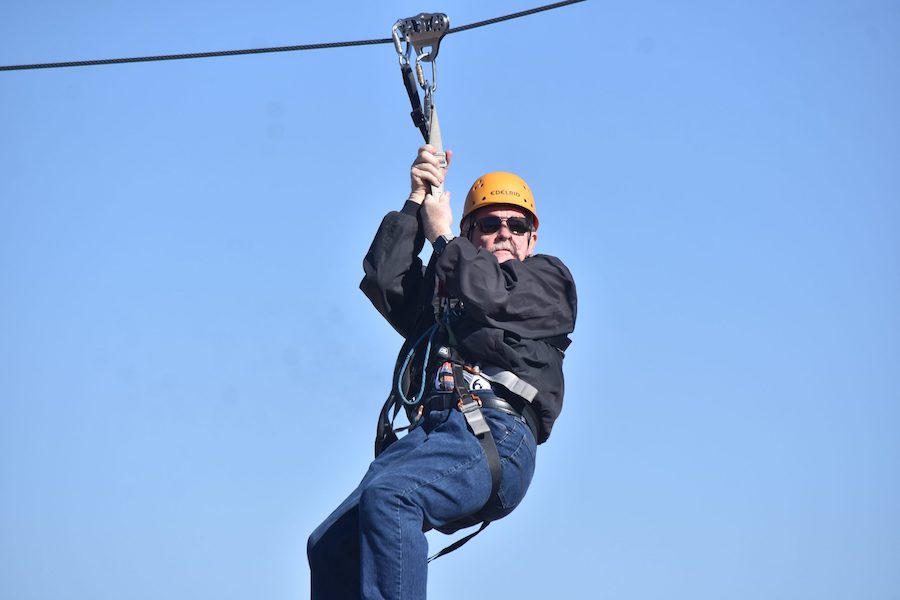 Me scared? I was glad I had the Depends with me!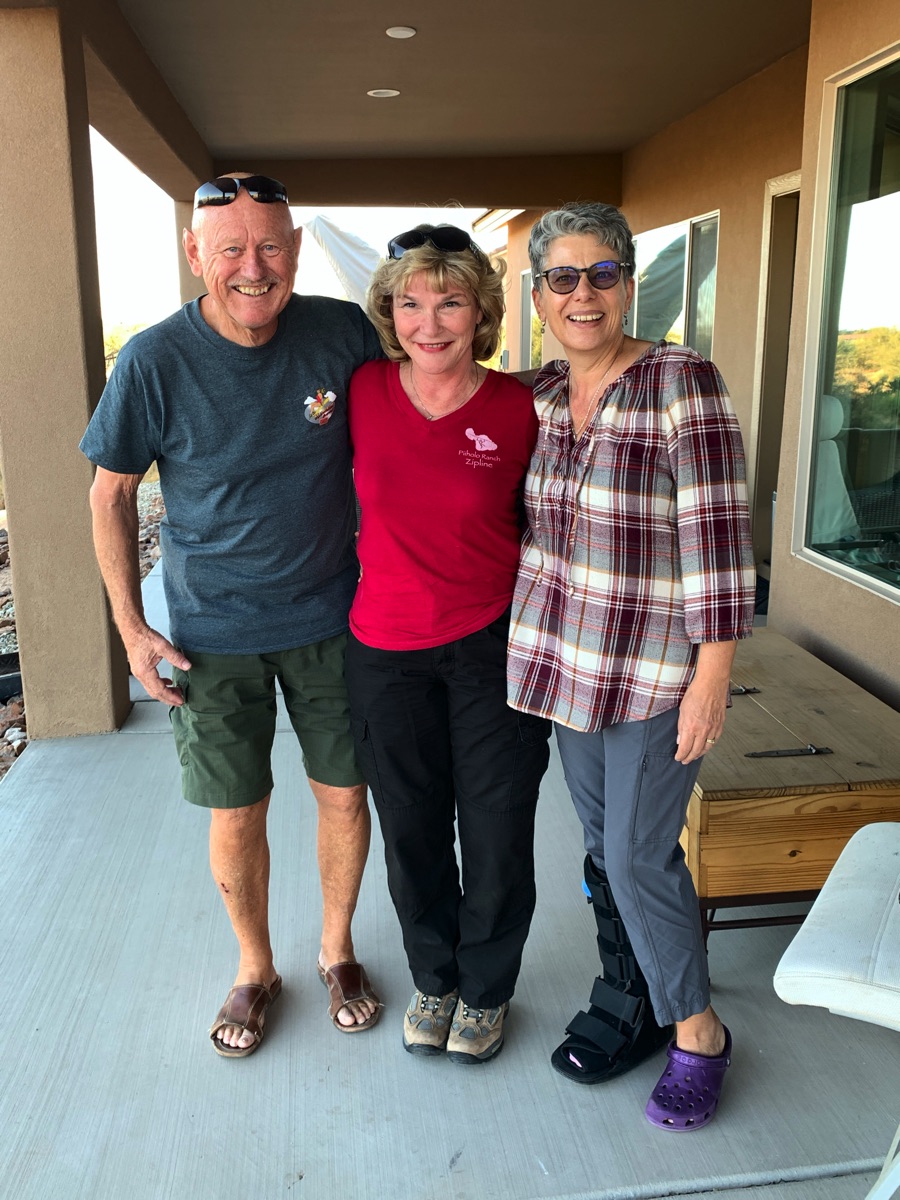 We arrived just before sunset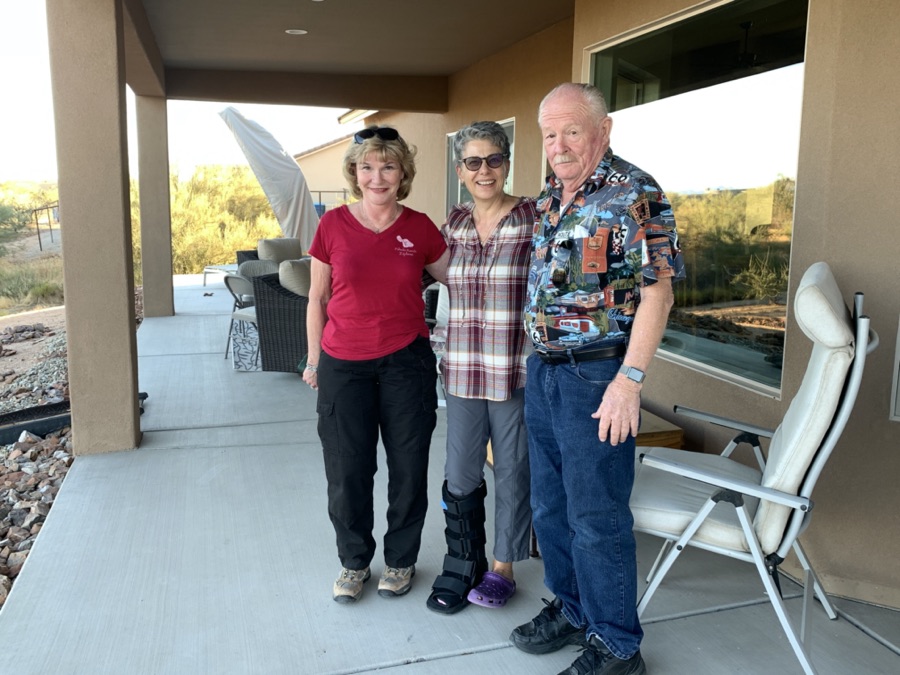 We saw their beautiful home and killed of two bottles of champagne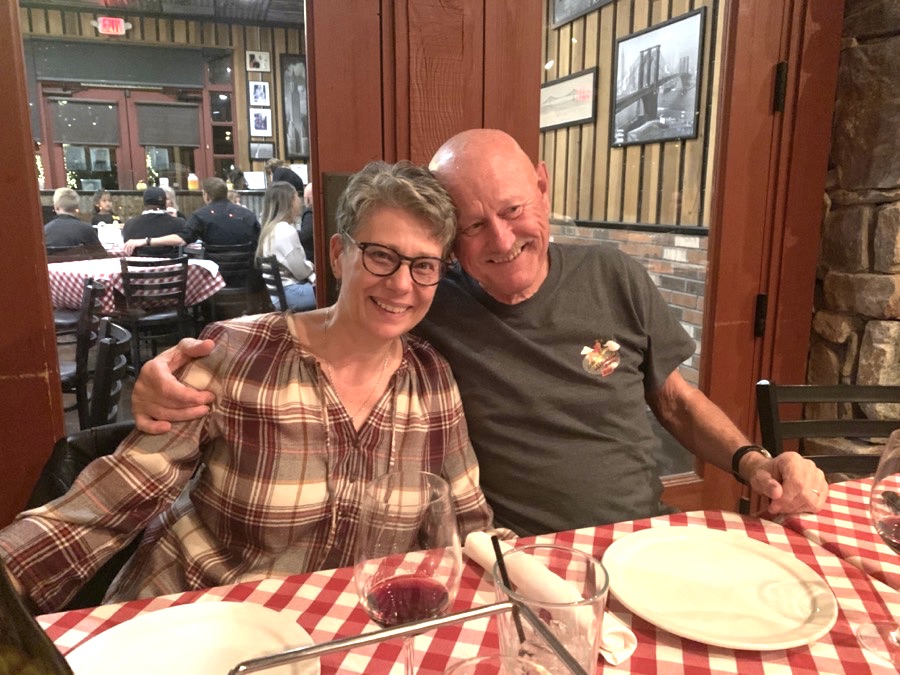 We dined at the local Italian restaurant and laughed and giggled for a long time

It was great to see them again!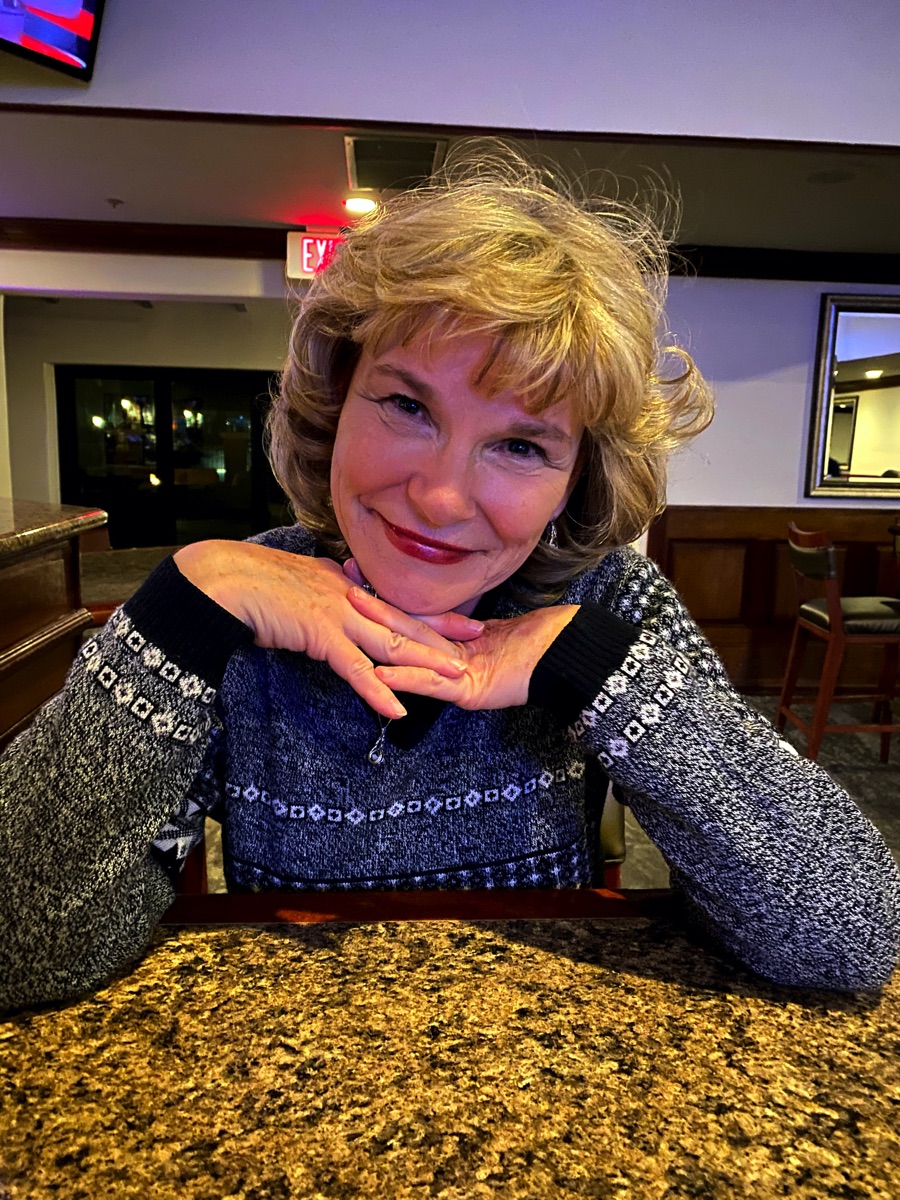 We had a drink at the hotel bar and then decided to go into the
24 hour hot tub!!! What an amazing evening!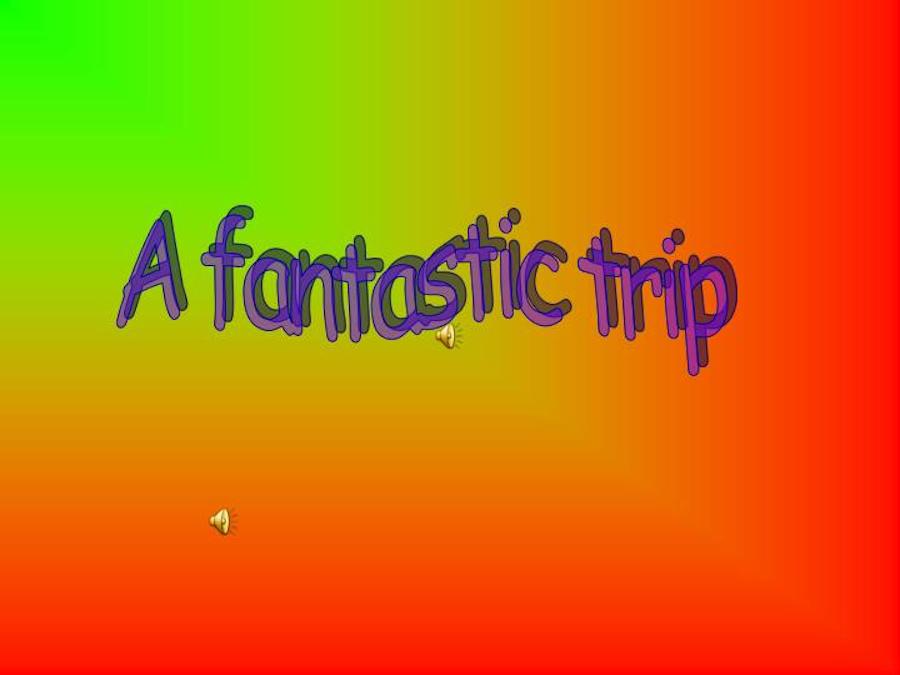 We headed for homer on Monday morning getting in to Orange about 7:00 PM and picking up our baby (Scout the Wonder Dog). It was an amazing road trip