Day Three Morning- Visiting Cottonwood
We woke up, had our breakfast, visited the wild pigs (at a distance) and headed to Charkdale Arizona to catch tthe train. We stopped in Cottonwood when Mary spotted an old gas station! It was a great find! Then it was off to ride the rails!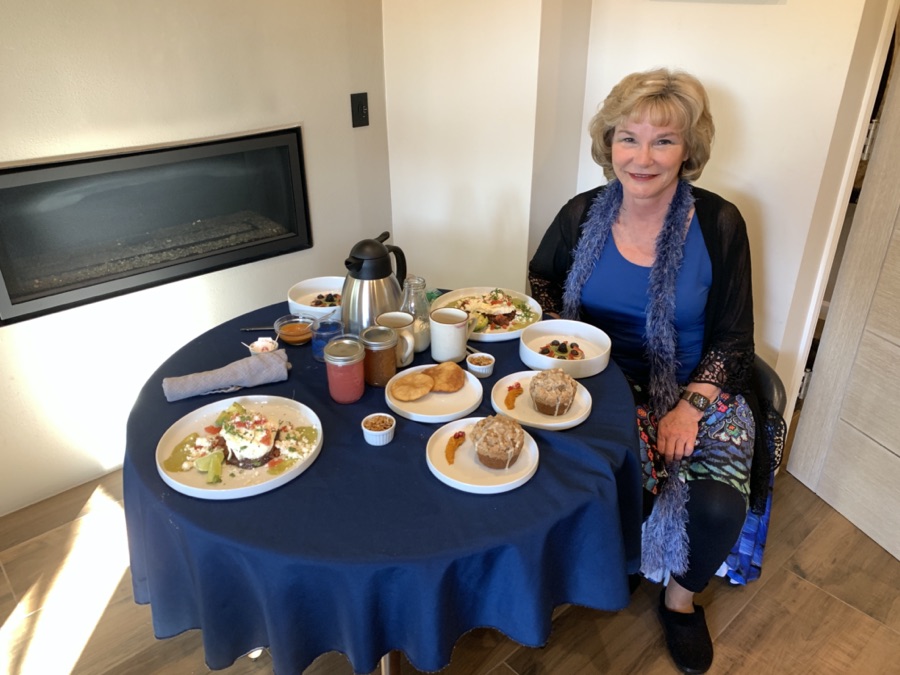 Yes... We ordered entirely too much food!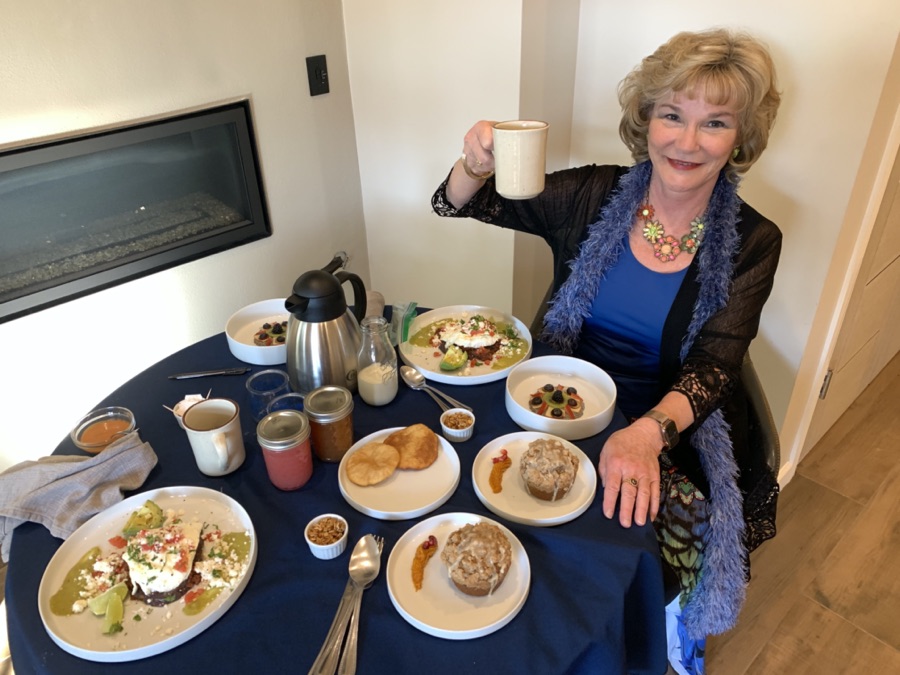 "Here's mud in your eye!"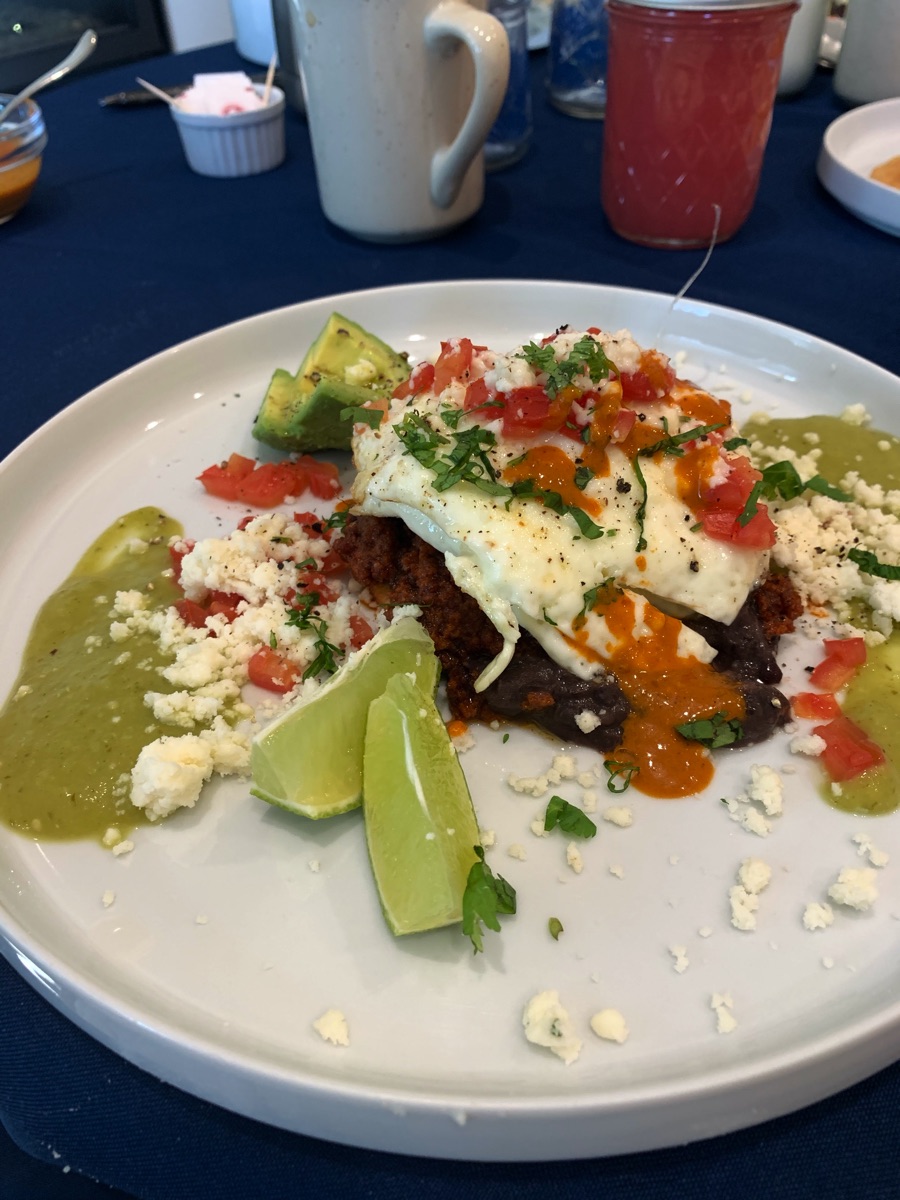 The presentations were amazing, almost a work of art!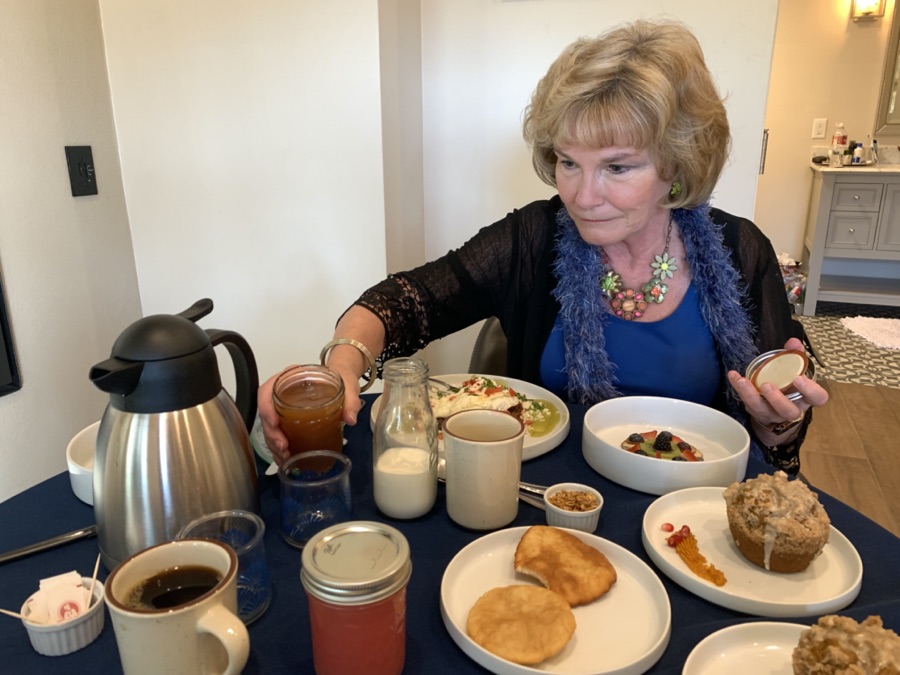 Mary was in charge of the juice!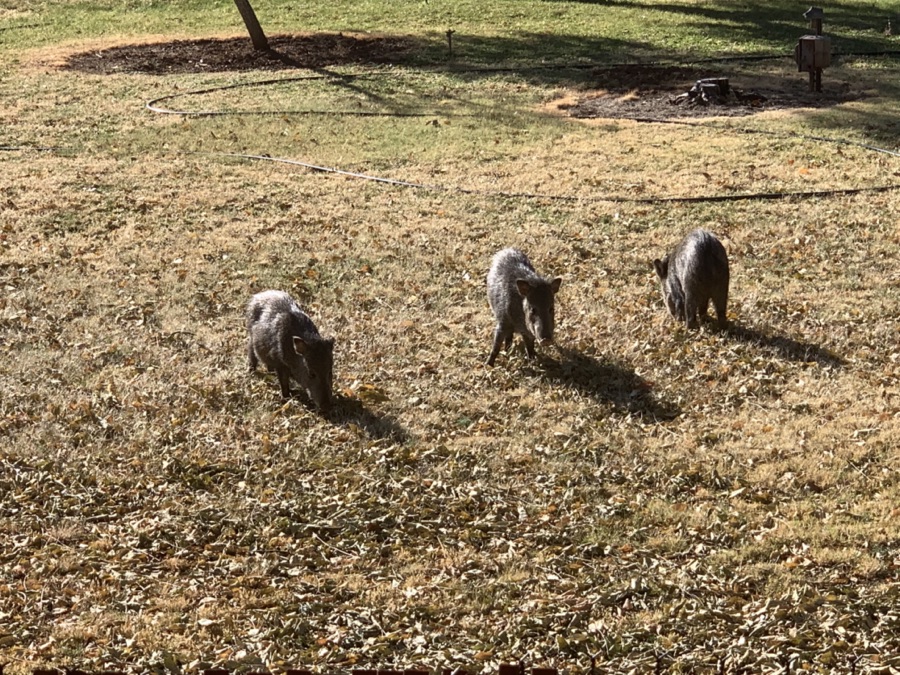 MAry;s friends showed up agaiin so we lobbed our leftovers to them!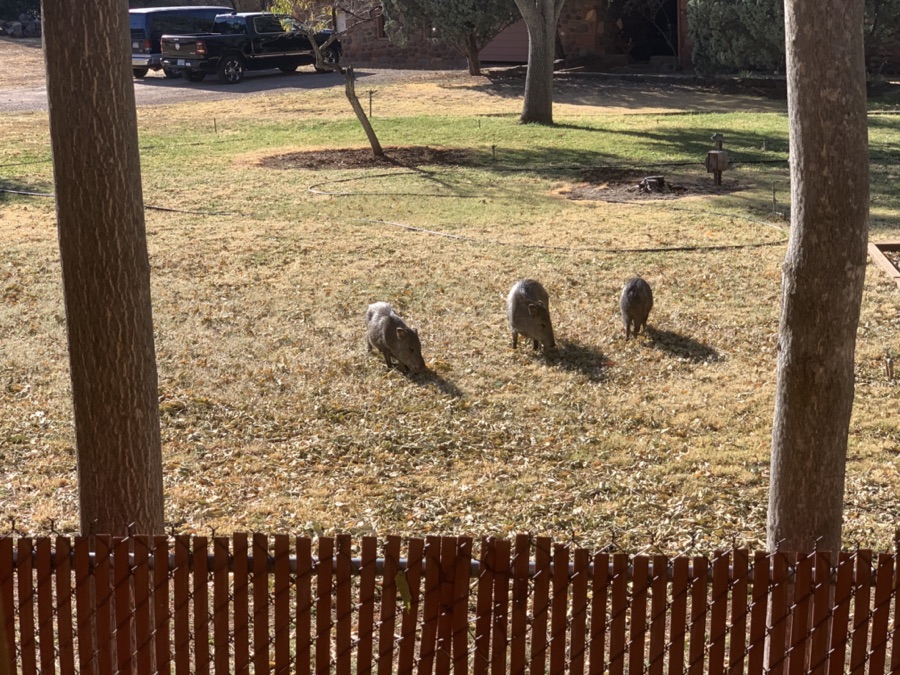 We were happy they were on the other side of the fence!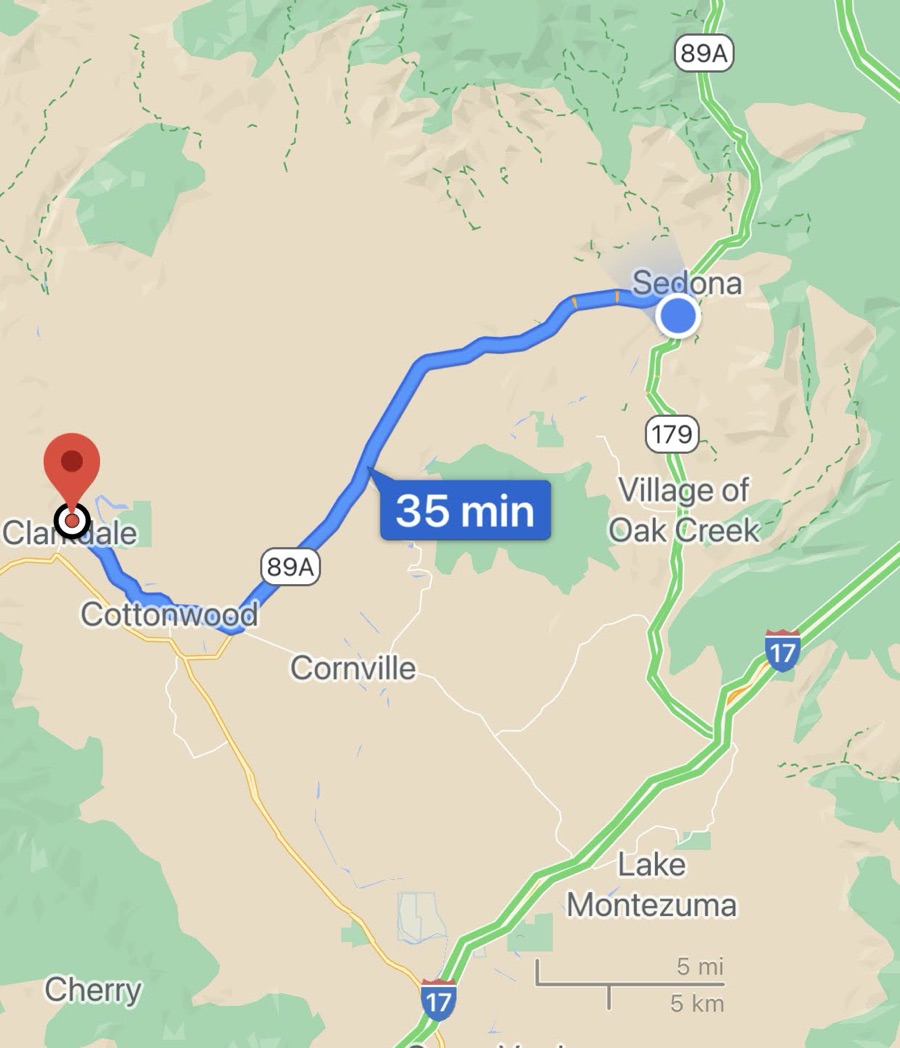 We stopped several times at the "vista points"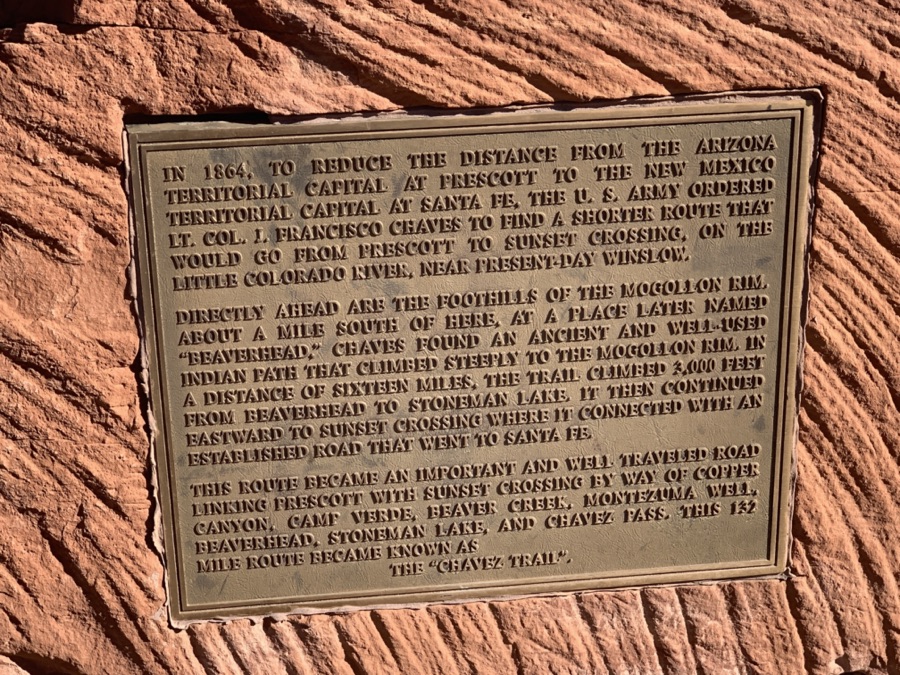 The little stops each have a story!

Into the wild country she goes!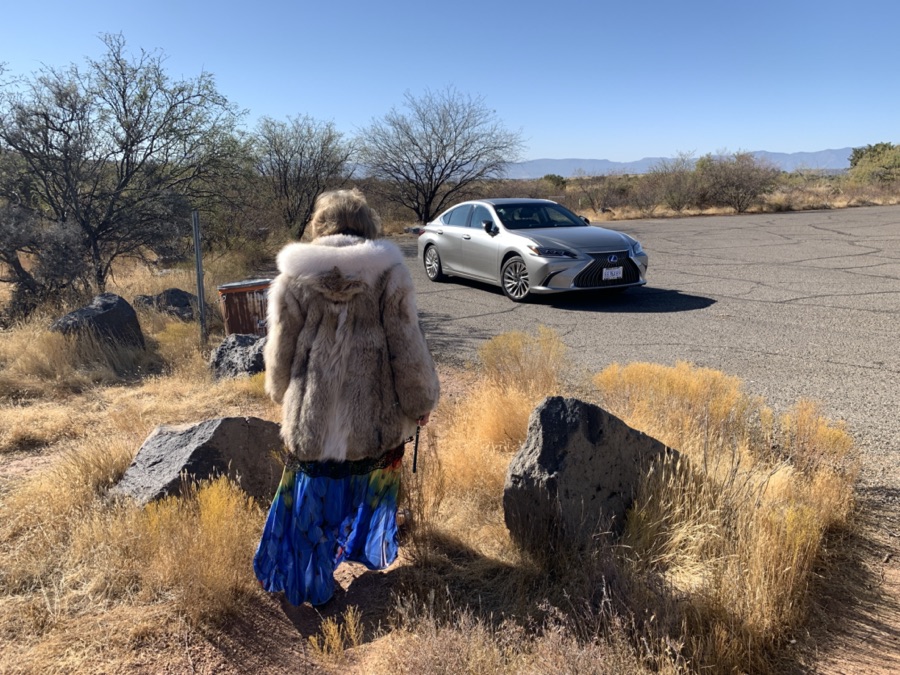 Back to the car for the next leg of our journey!
As we drove through this small town, Mary spotted an old time gas station and anqique store. We jammed on the brakes, threw out the anchor, whirled around three times and came to rest under the ol' oak tree.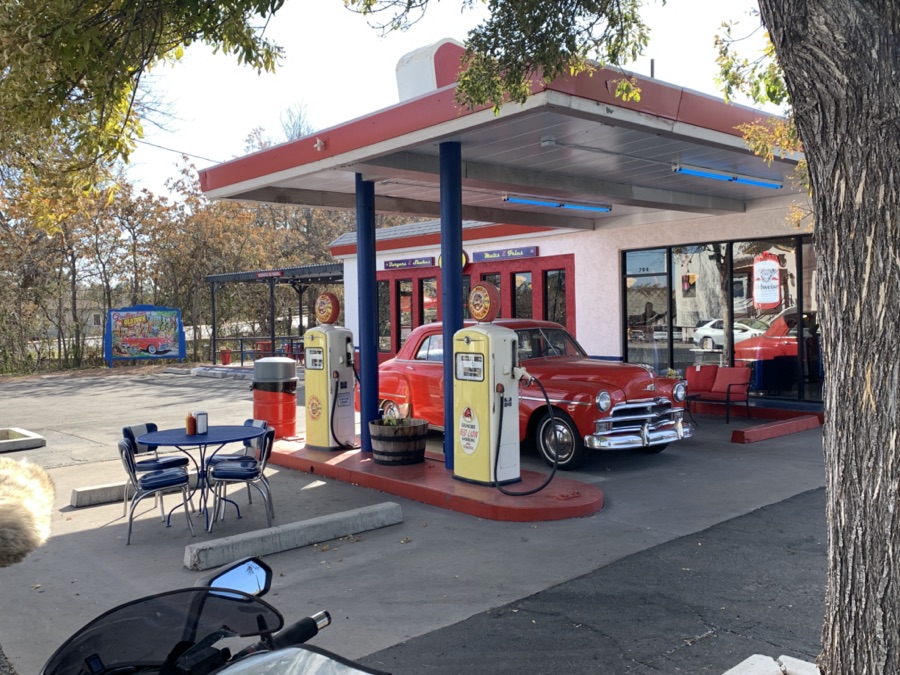 It was an old Gilmore Gasoline Station
Did You Know? Arthur Fremont Gilmore moved to California in the 1870s and, with another farmer Julius Carter, established a dairy farm in Compton. In 1880, they acquired a 256-acre (104 ha) tract of James Thompson, who had gone bankrupt, and established another dairy farm.
In 1890, Gilmore's partnership with Carter was dissolved and they drew straws to divide their farms – Gilmore got the property. He lived with his family in the adobe farmhouse there and, around 1903, drilled for water so that he could expand their dairy herd.
Instead of water, he struck oil. This find was part of the substantial Salt Lake Oil Field and the farm was converted to oil production. The A. F. Gilmore Oil Co. initially sold the petroleum and tar for lubrication and paving, but Gilmore saw the potential of the automobile and started refining the crude oil into gasoline.
Arthur Gilmore died in 1918 and his son, Earl Bell Gilmore, took charge. He had initially sold gasoline from a horse-drawn tanker at the corner of La Brea Avenue and Wilshire Boulevard and this became the site of the first Gilmore gasoline station. E. B. Gilmore expanded the business, establishing over three thousand more gas stations on the west coast.
His methods included energetic advertising and promotion. He created the branding for Red Lion gasoline with the slogan "Roar with Gilmore" and sponsored daredevils like Roscoe Turner, who flew with Gilmore, the flying lion, and John Cobb who drove the Railton Red Lion to set a land speed record of 369.7 miles per hour (595.0 km/h).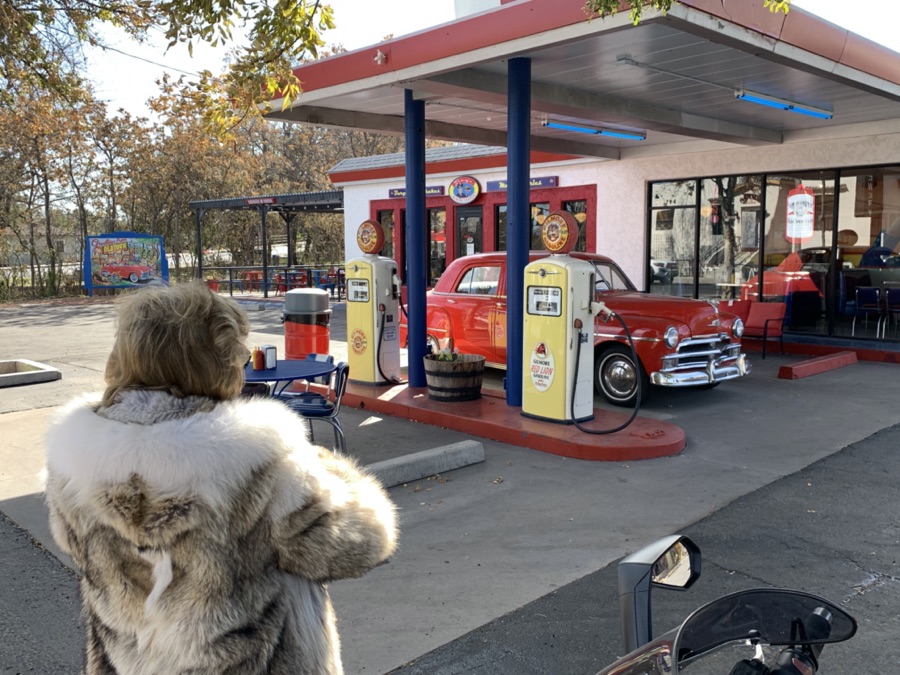 Mary said, "David would love this place!"

Fill 'er up!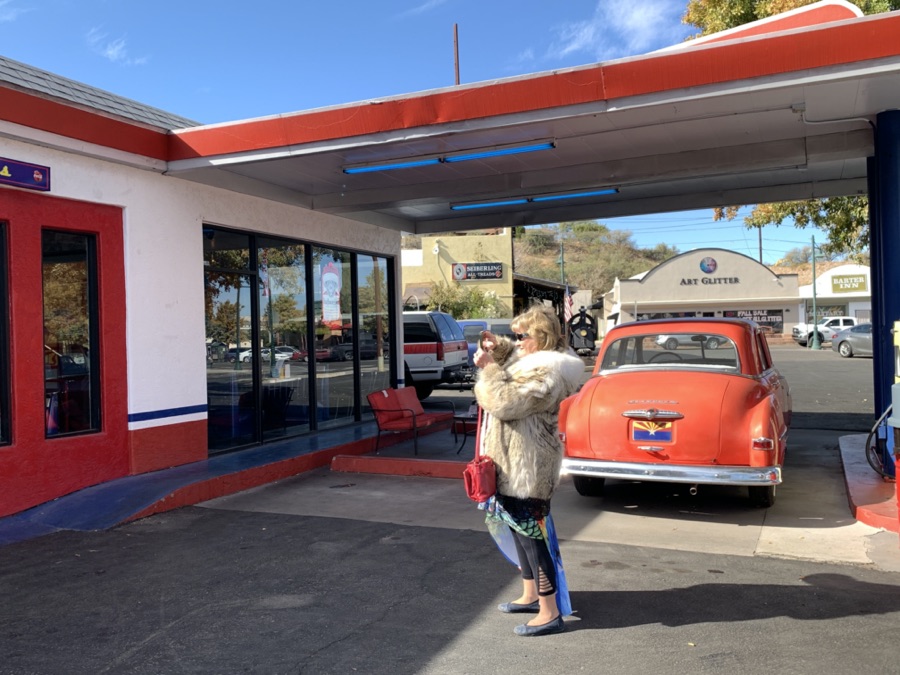 We took oodles of pictures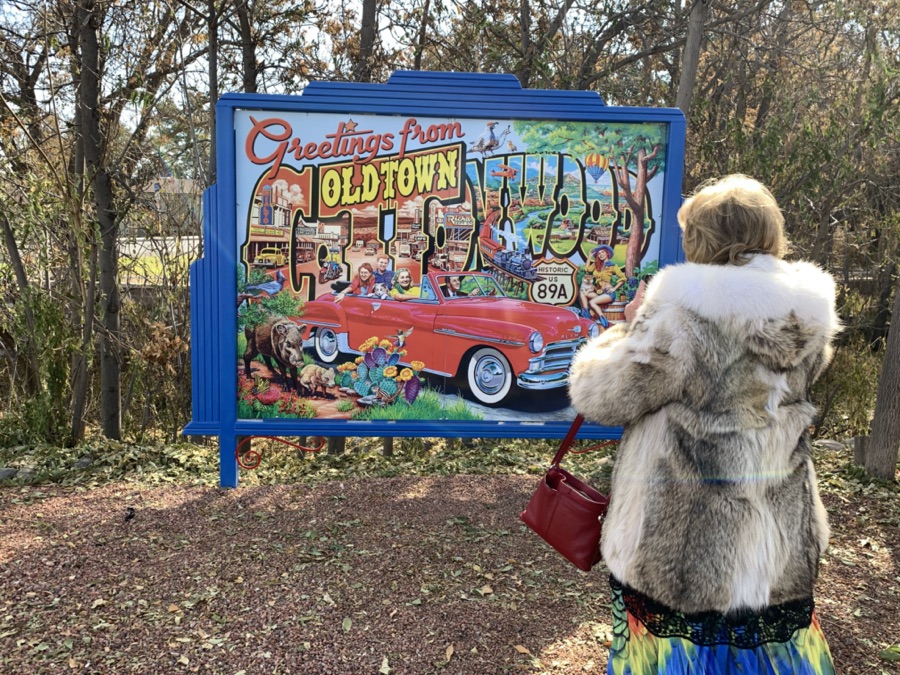 Cottonwood is a city in Yavapai County, Arizona, United States.
According to the 2010 census, the population of the city is 11,265.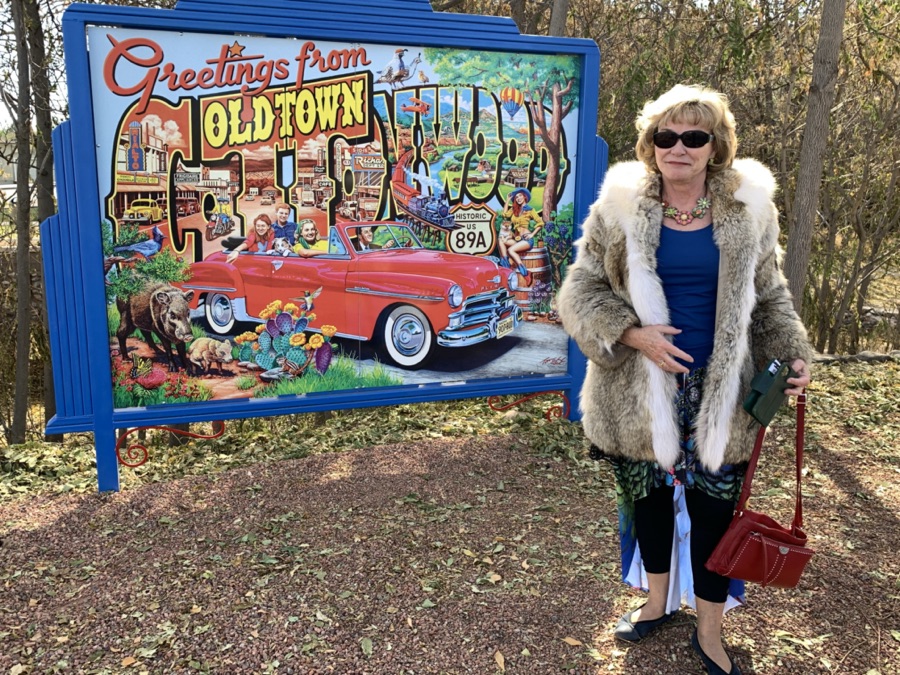 Too cute!!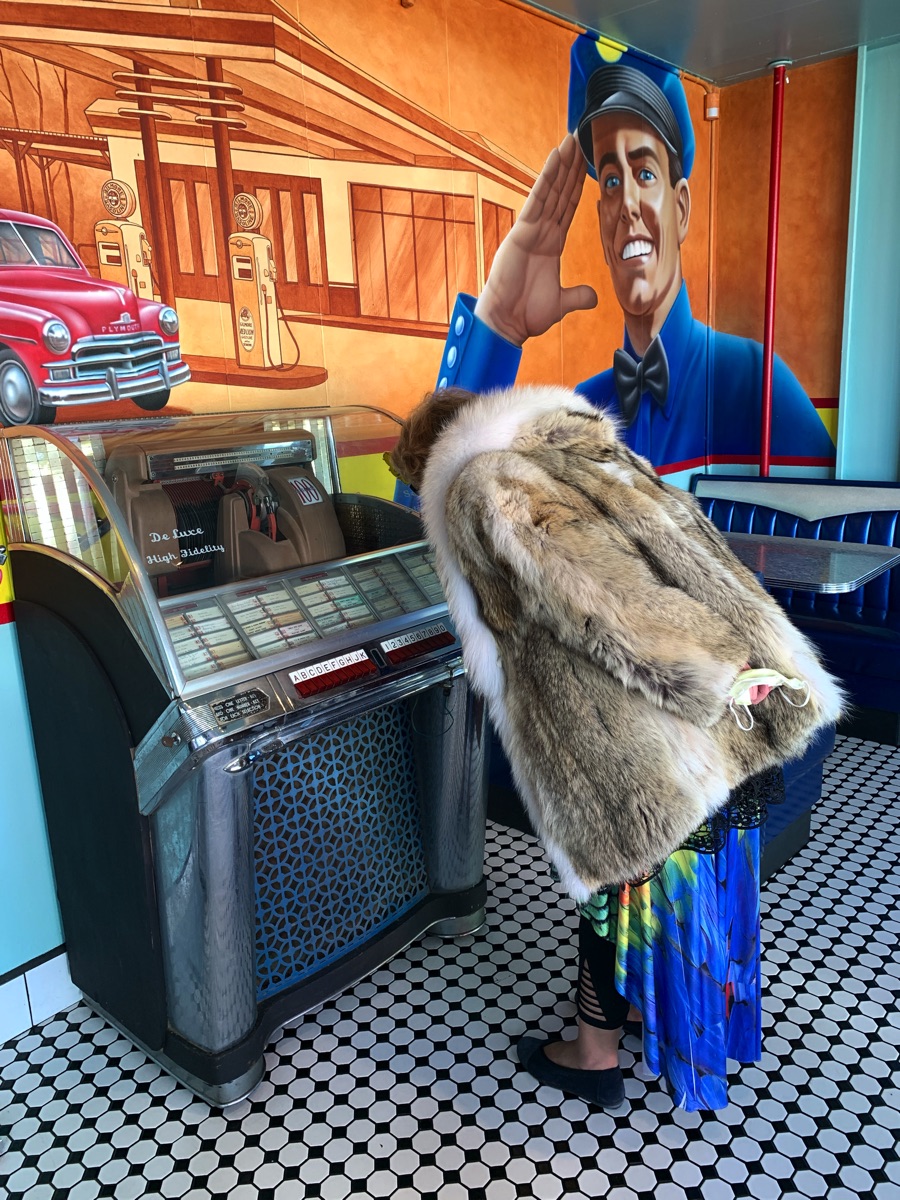 Mary checked out the records on the machine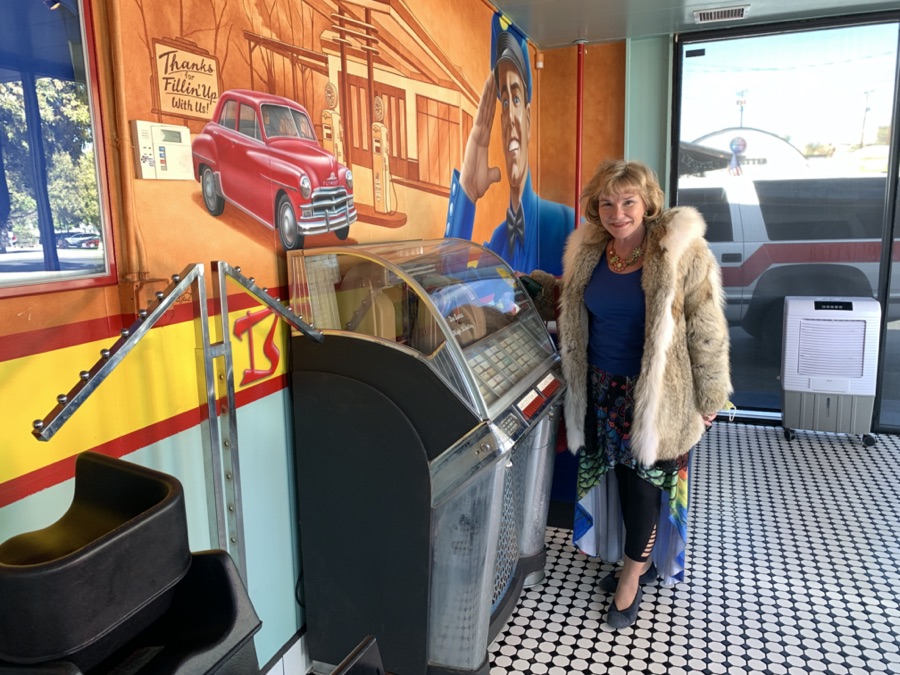 The machine was out of service but looked like it was 60 years ago!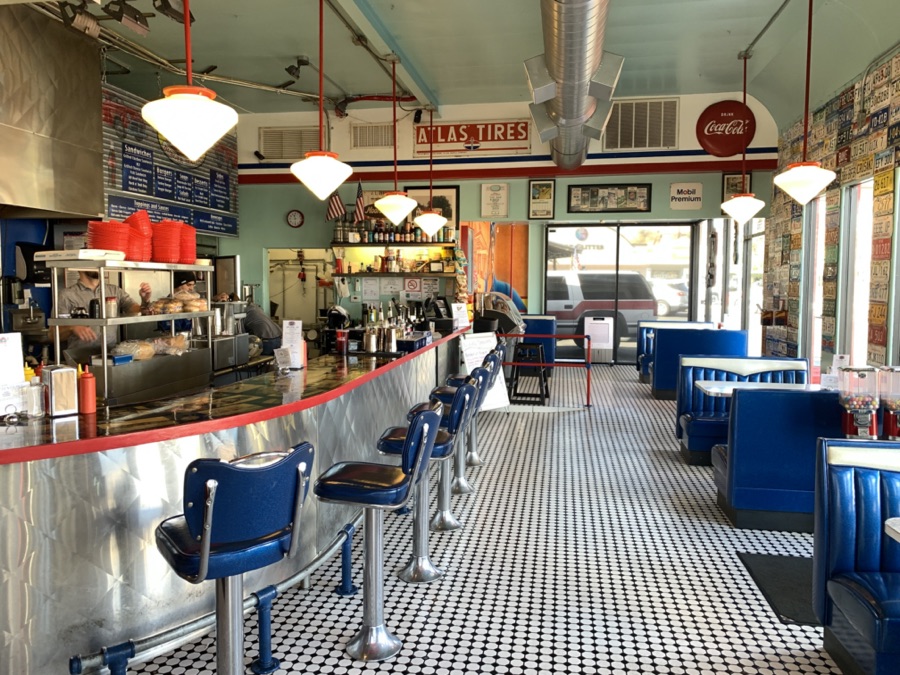 We used their restroom so we bought a chocolate malt! Dang it was good.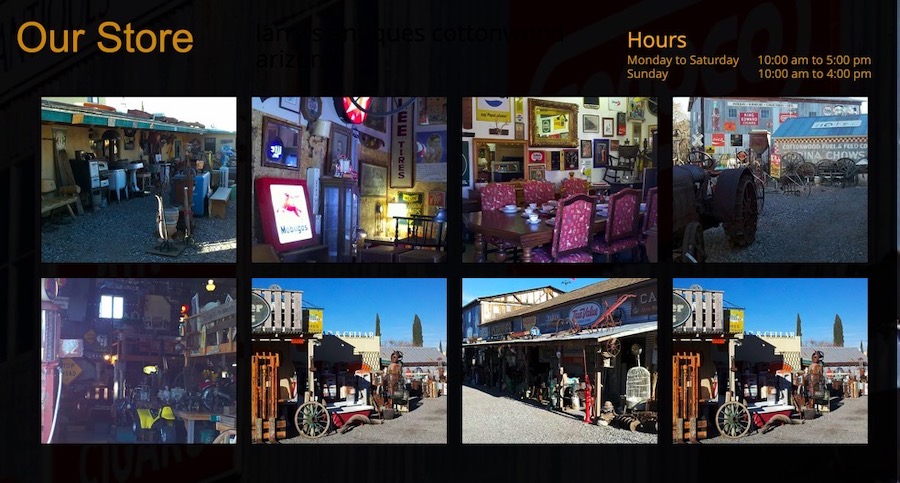 Did You Know? Larry's Antiques was first opened 20 years ago by Larry Lehie in Glendale Arizona. He moved the store to Cottonwood in 2008 and expanded from one main building to 4 buildings and a two store hay barn. In 2011 Larry's Antiques and Things was bought by me, Larry Cohen.
For obvious reasons I kept the name but cleaned up the store and upgraded our inventory. ​ The store now has 2 Acres of antiques, treasures and unusual items that won't find at most antique stores.
About 70% of the inventory is owned by me and 30% is owned by the various dealers that rent space at Larry's. ​ Come on in and take a look around, but give yourself plenty of time. Some people spend hours and tell us it's like a museum.

Checkout the driver!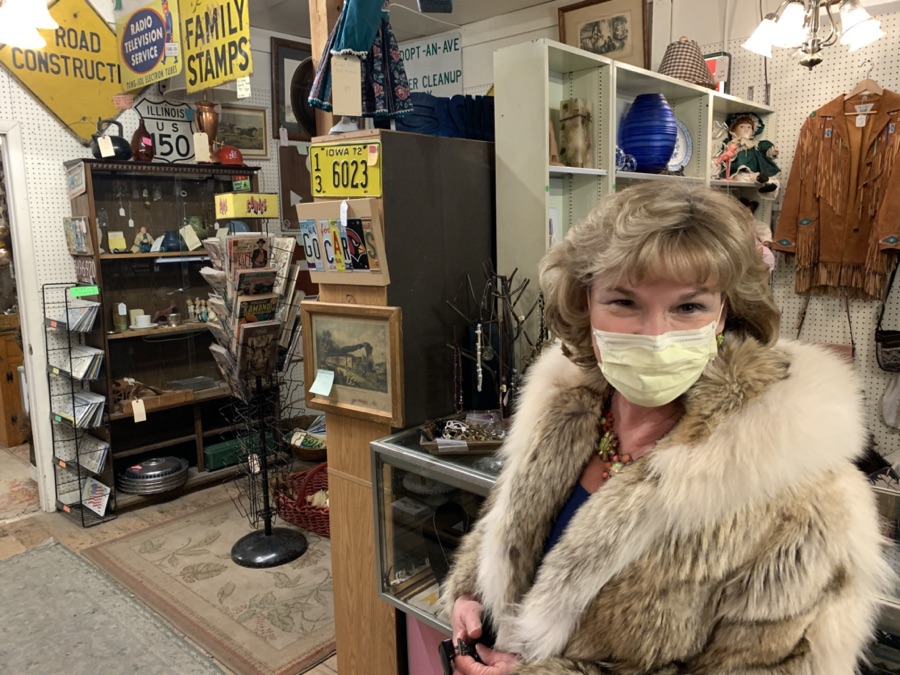 We walked around for about thirty minutes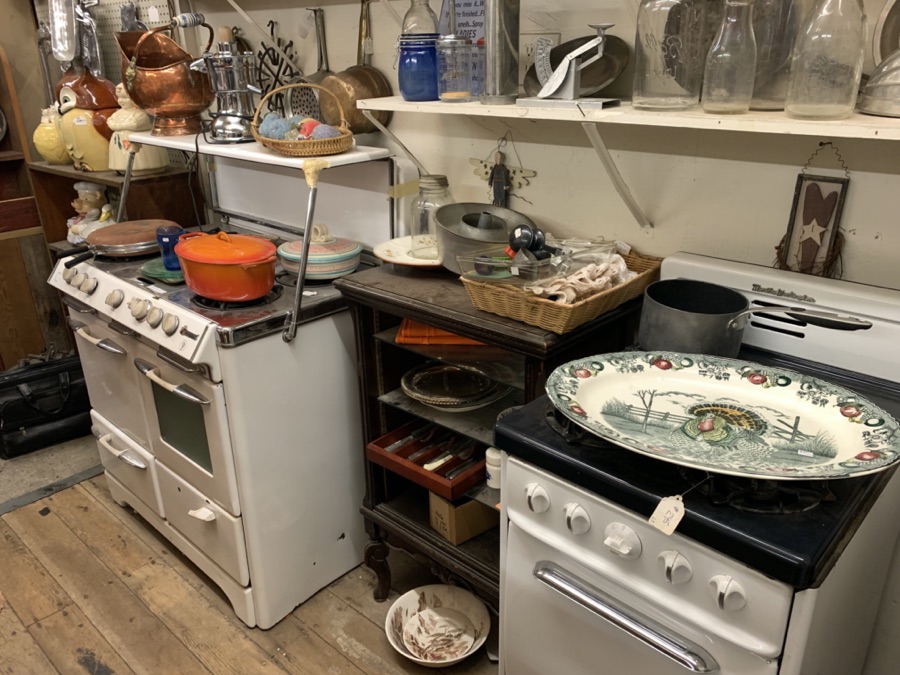 Amazing stuff in mint condition