The Party Is Now Well Underway (Page Three)
Page Created December 29th 2018- Last Updated: 11/07/2022 20:31:PM
We are well represented tonight by the Nightlighters, Starlighters, and the Topper's Dance Clubs of Los Angeles plus many friends and family who enjoy great music and dancing! The clock shall be turned back to the days of dancable music, beautiful voices, and people gliding across the dance floor like on ice!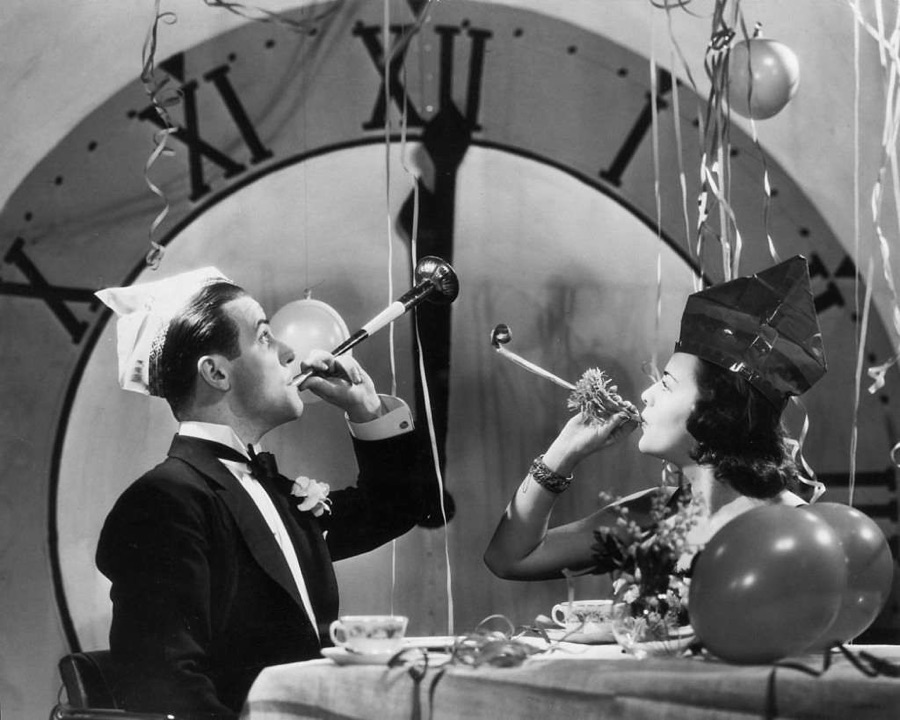 Putting on the feedbag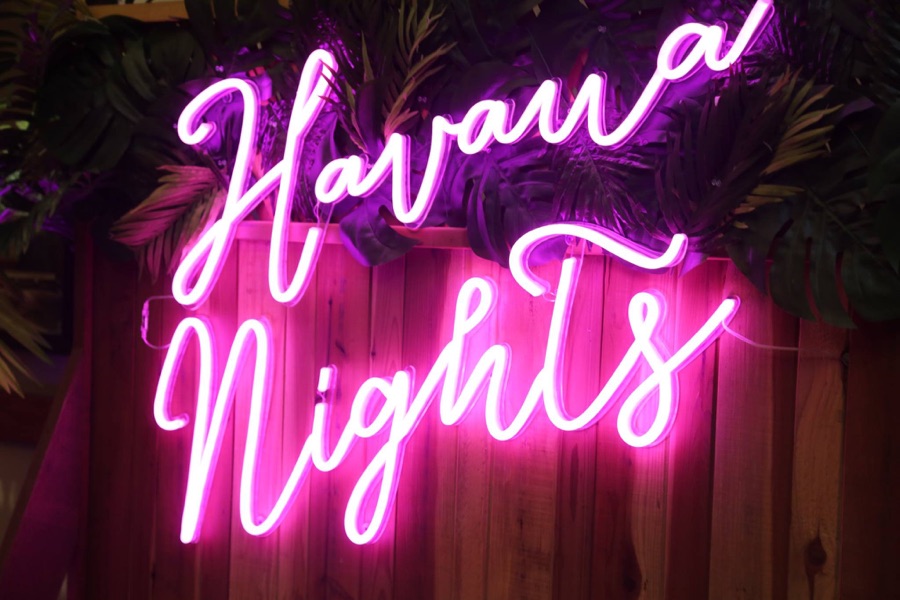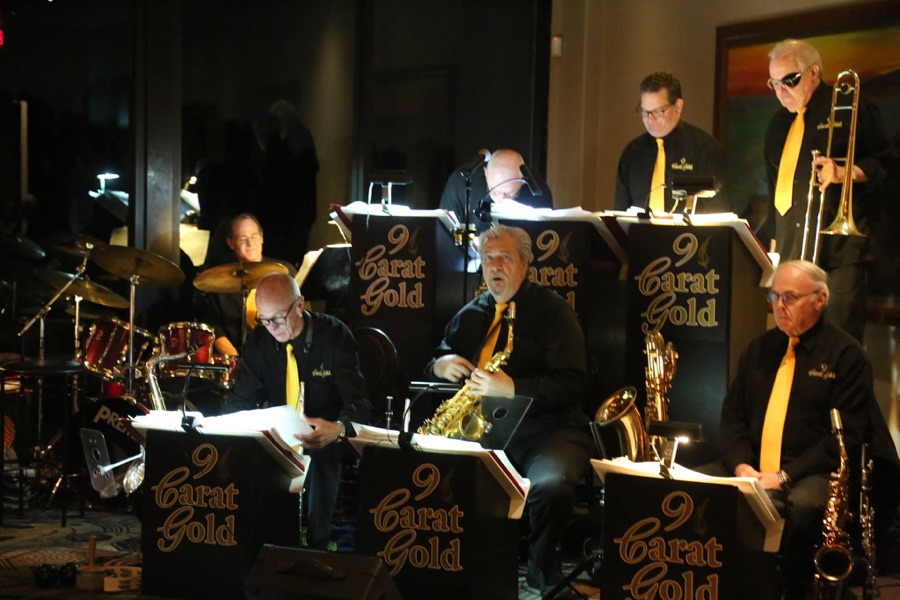 They have a knack for making the feet move!

If they are not dacning they are laughing!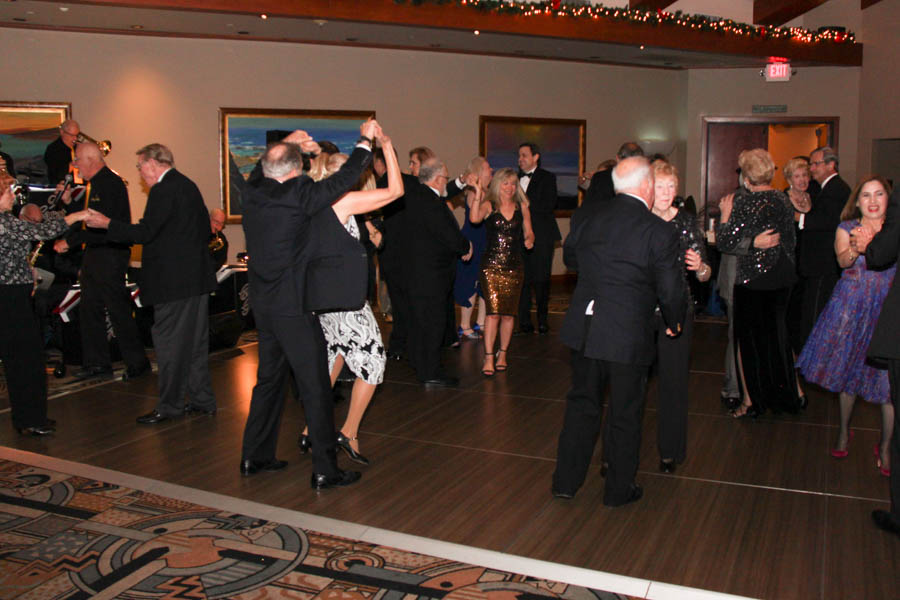 Nary an inch was available but it was wonderful dancing!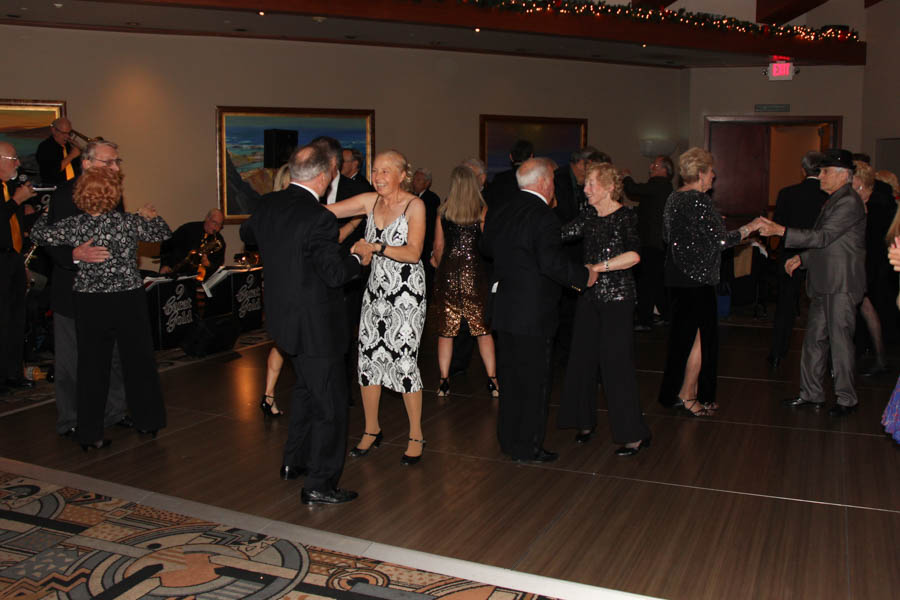 Bernie takes center stage... 97 years young!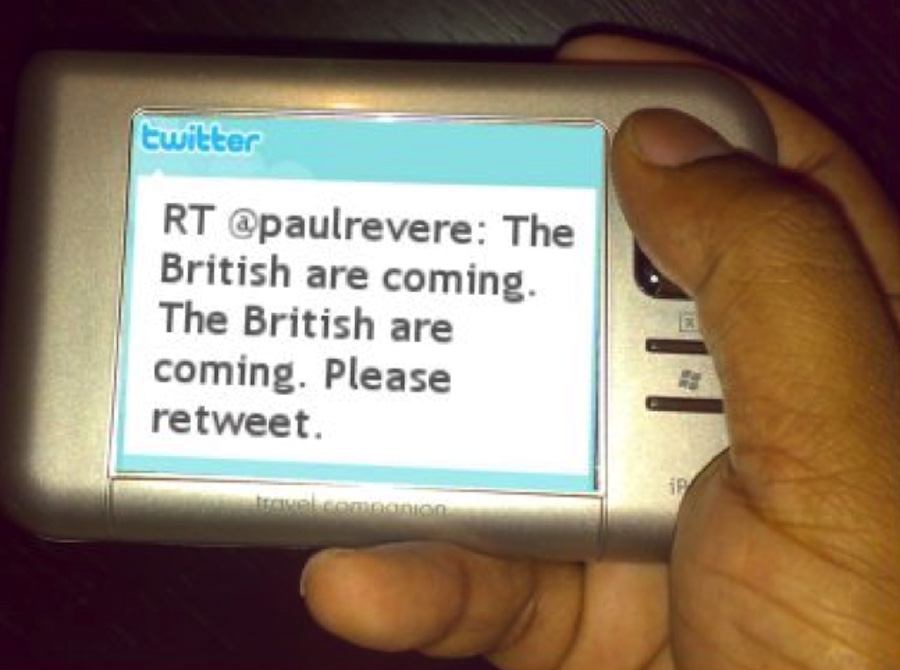 After all guys... It is almost 2019

Brian and Jan coming down the hall in their conservative headgear!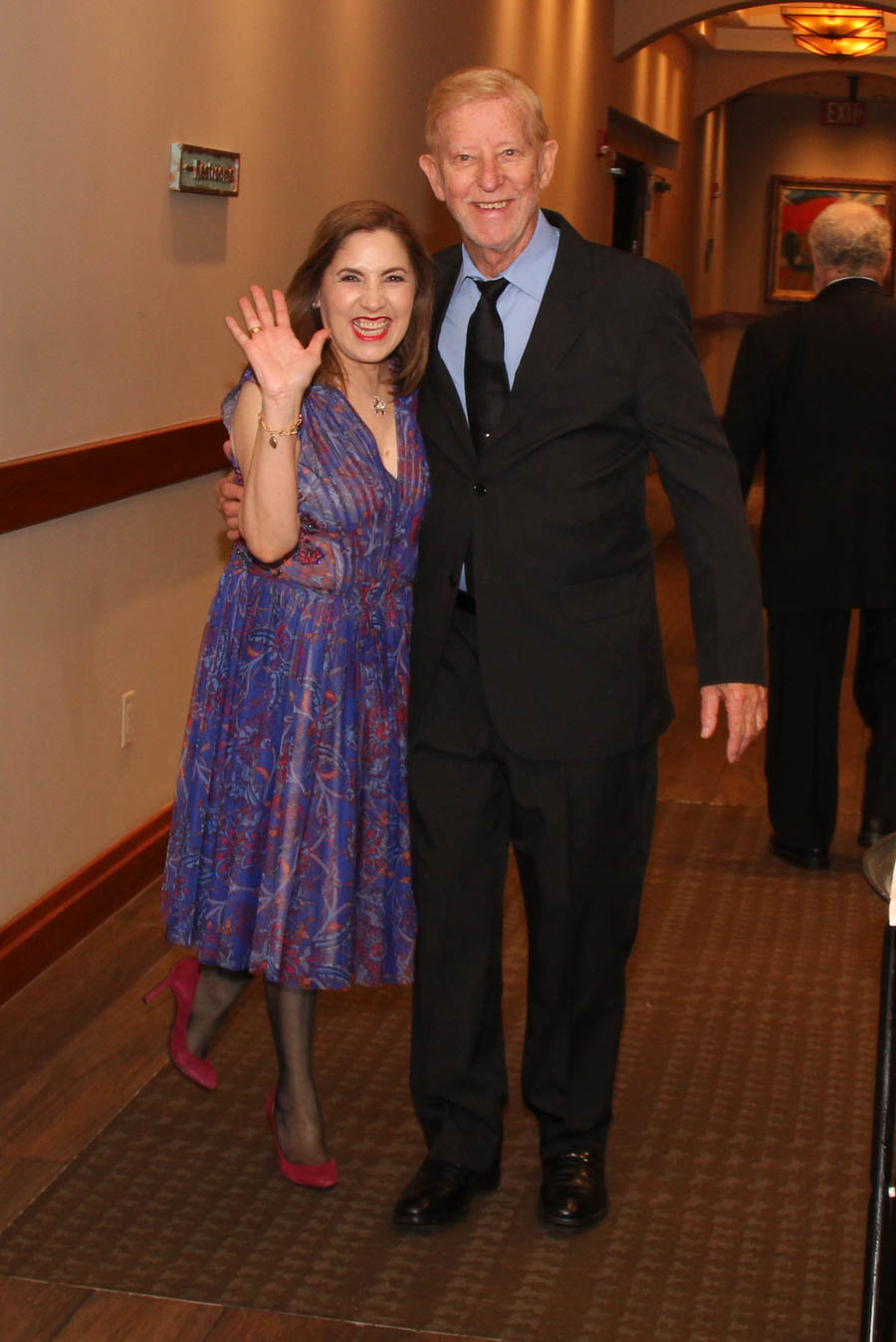 Just checking out desserts!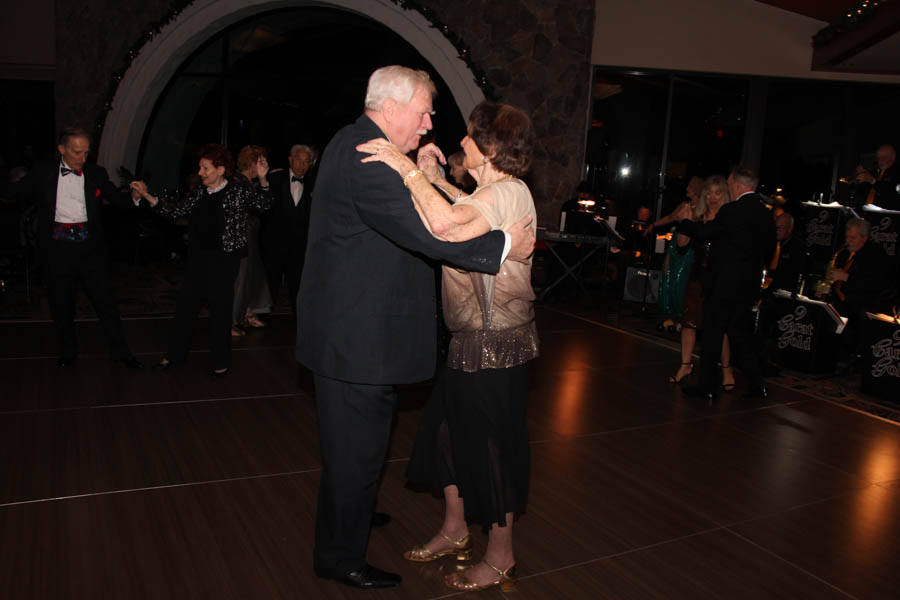 Gary and Marion lookin' dreamy out on the dance floor!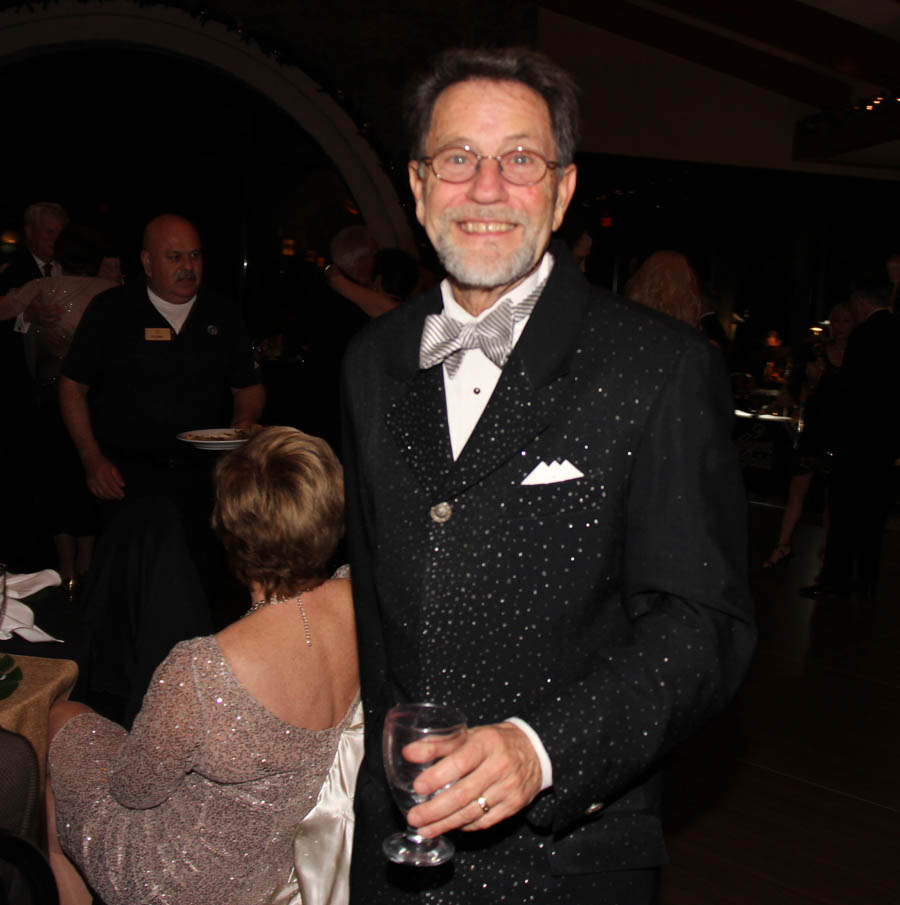 Bob saved the day... He had dance wax in his car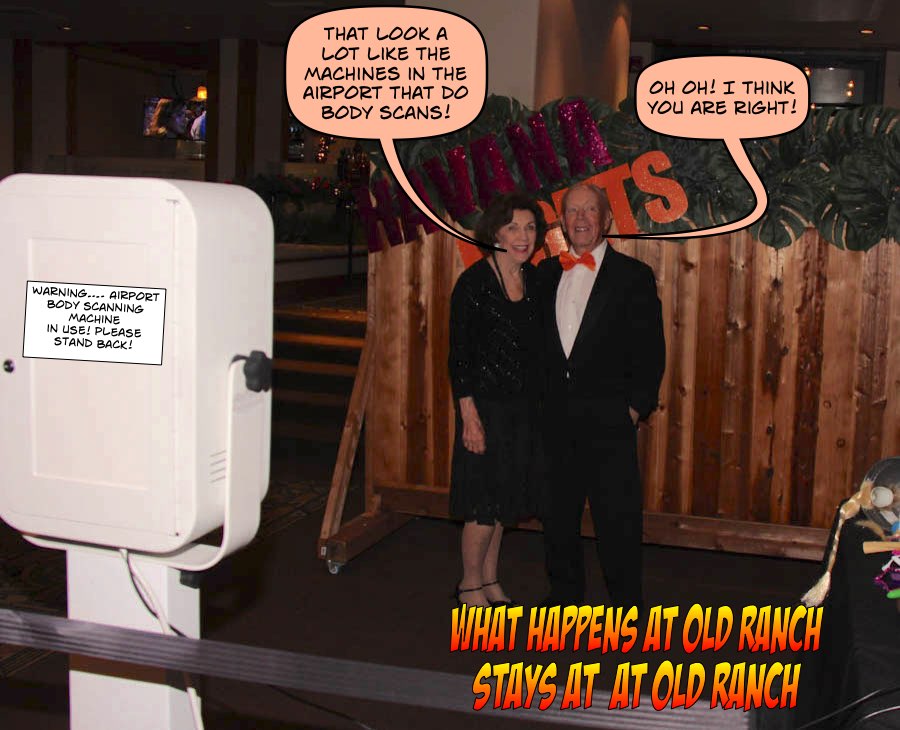 OK... Who ordered the wrong machine?
(John has to return the silverware now!)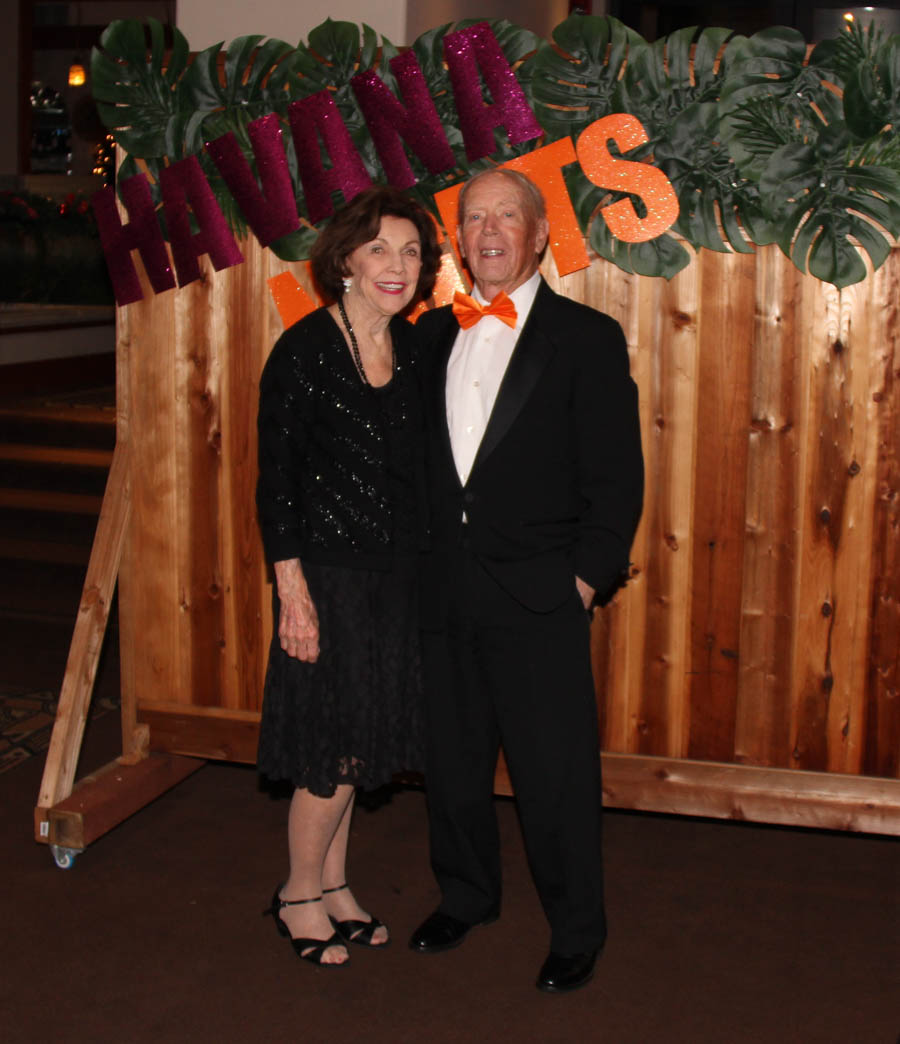 Apparently it malfunctioned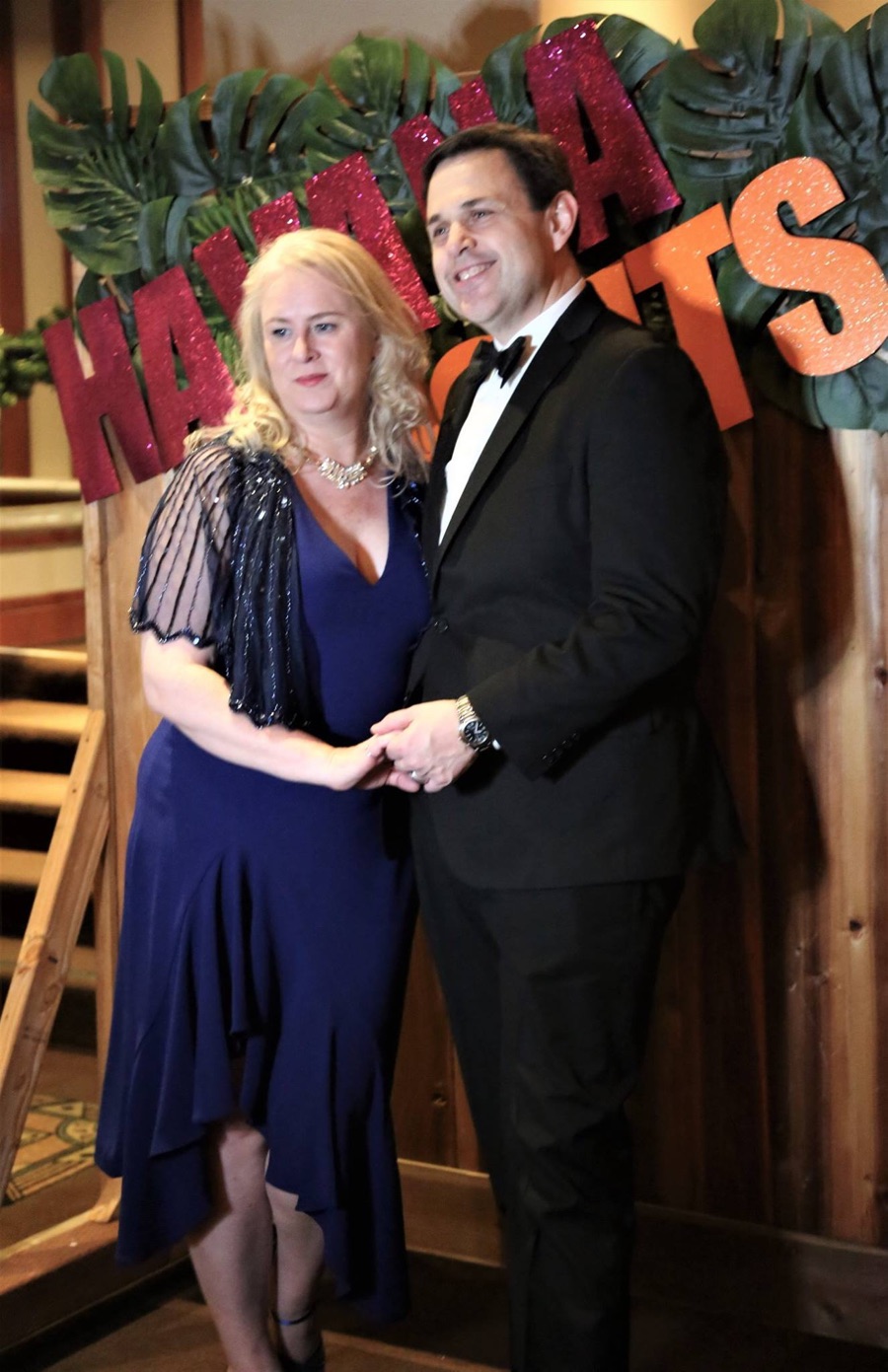 Awe!

Ron and Grandson Tim know now to take a picture

Almost serious! Good shot Tim!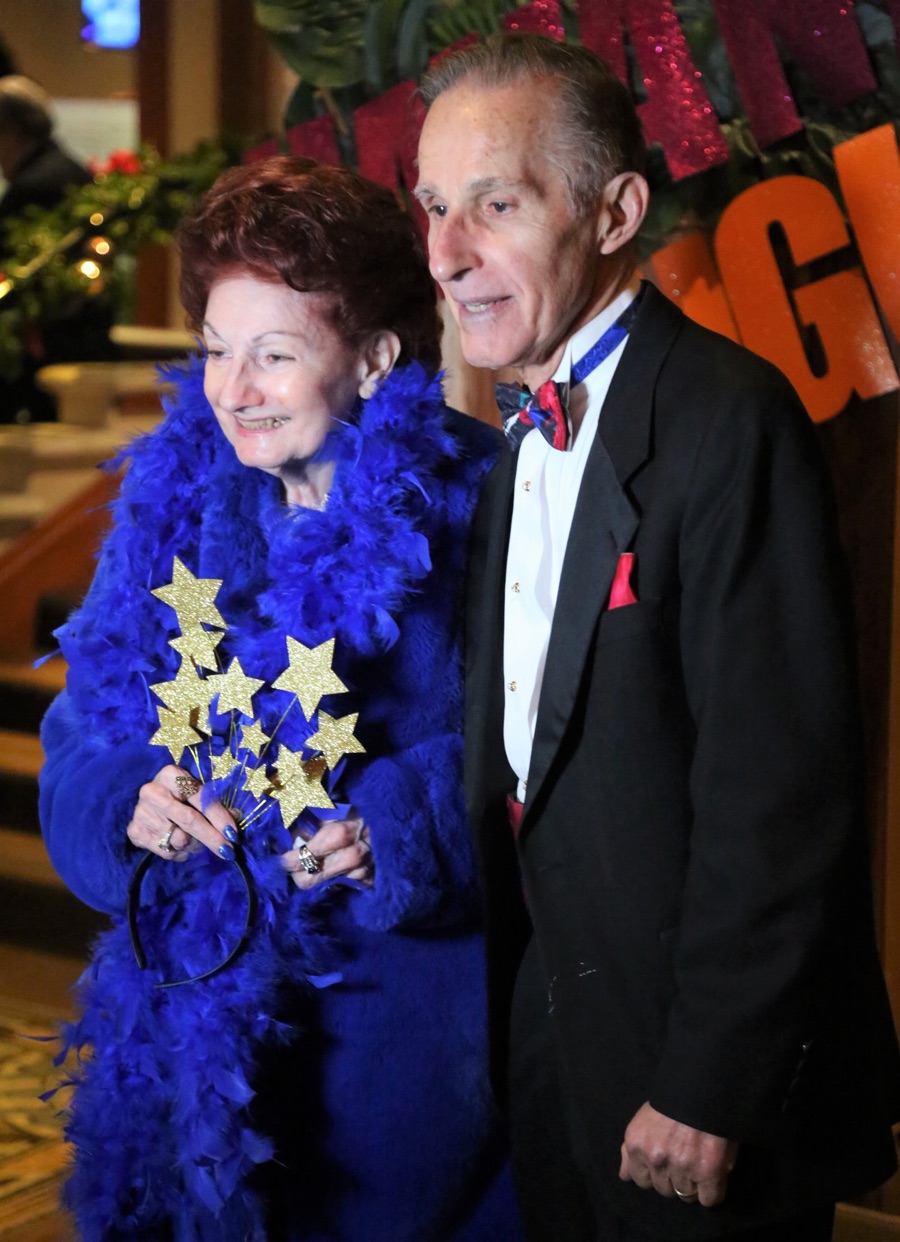 Definitely a star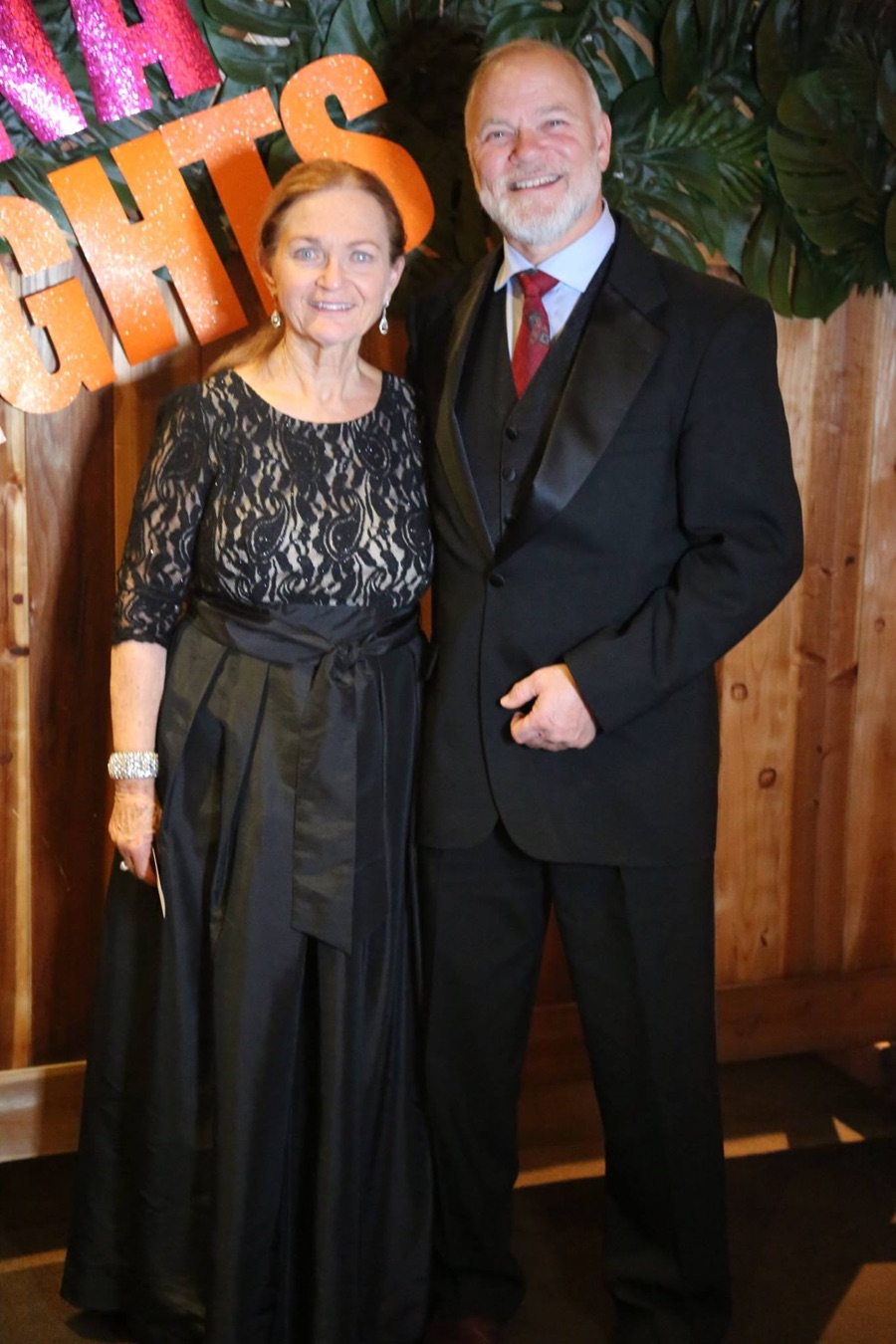 All smiles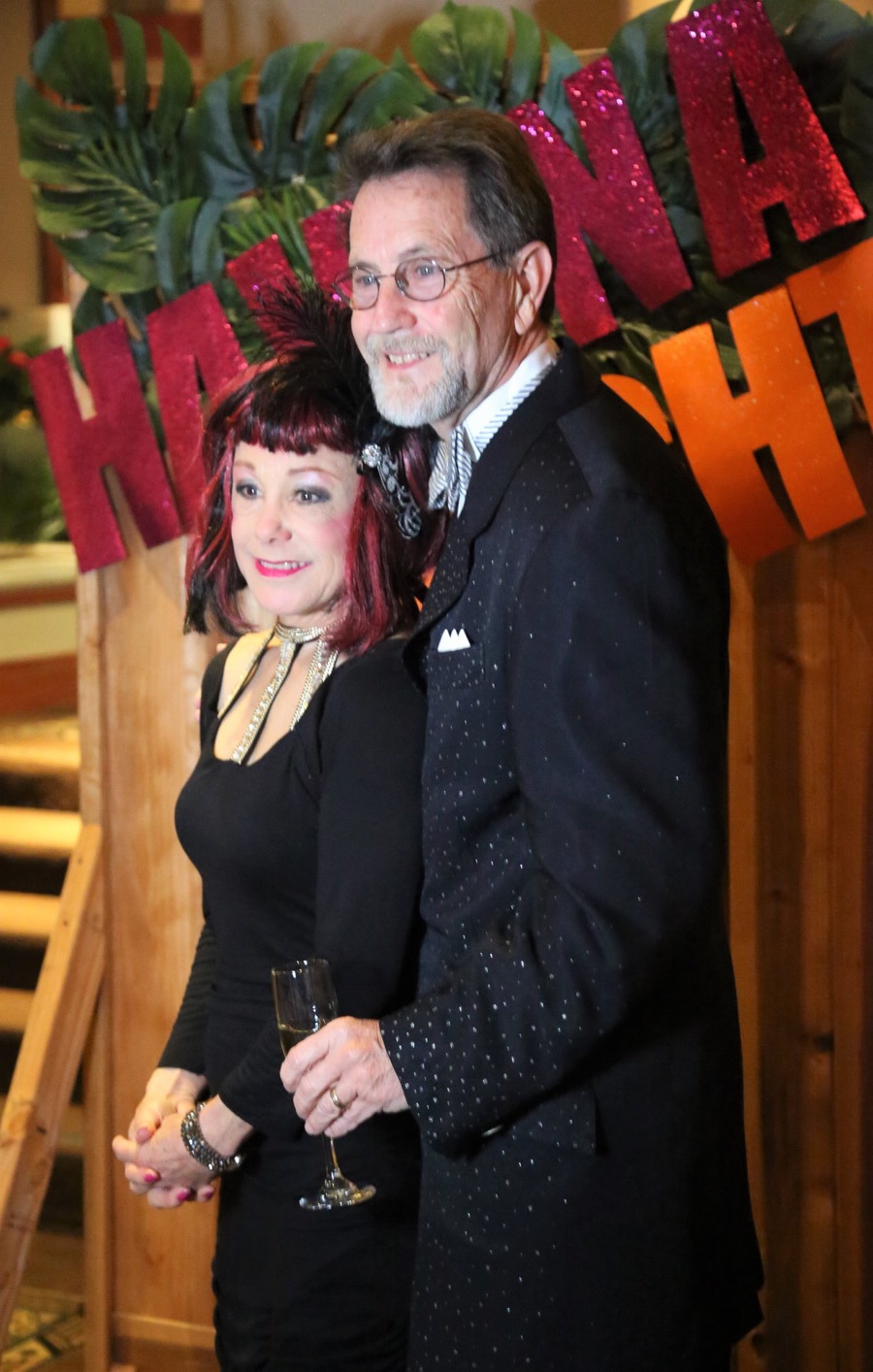 What? Not on the dance floor?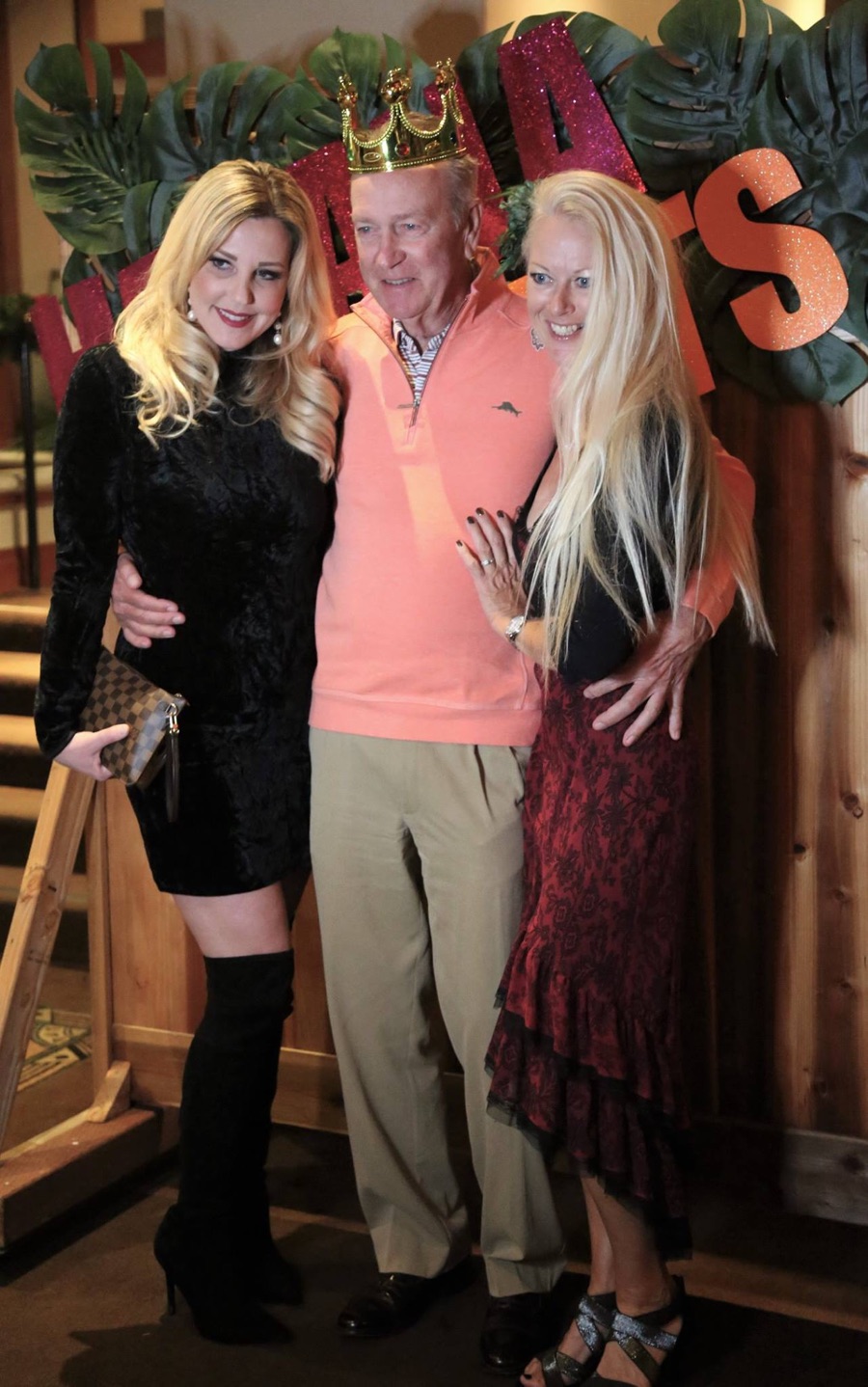 Wayne is surrounded by beautiful ladies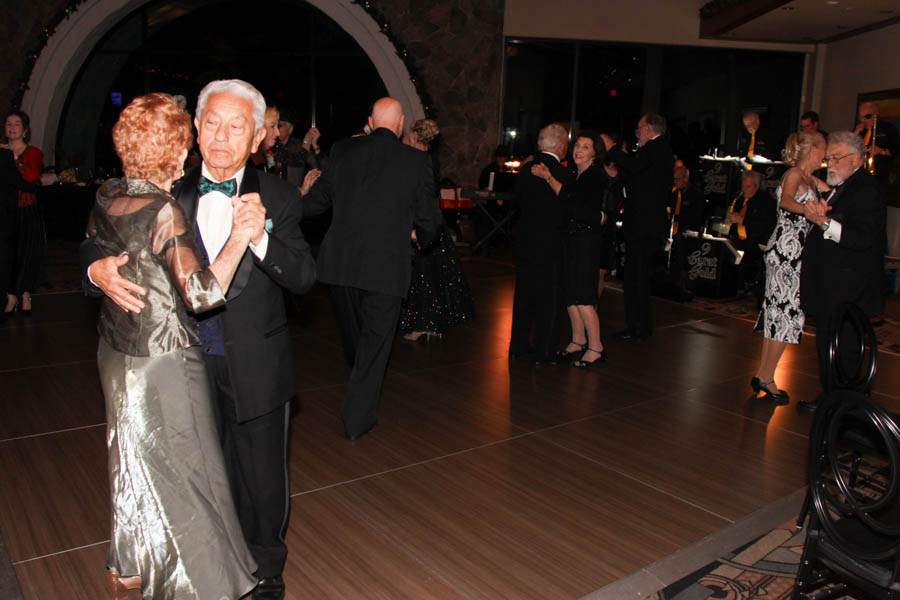 Nancy & Vince show us how it is done!

Rousing applause!!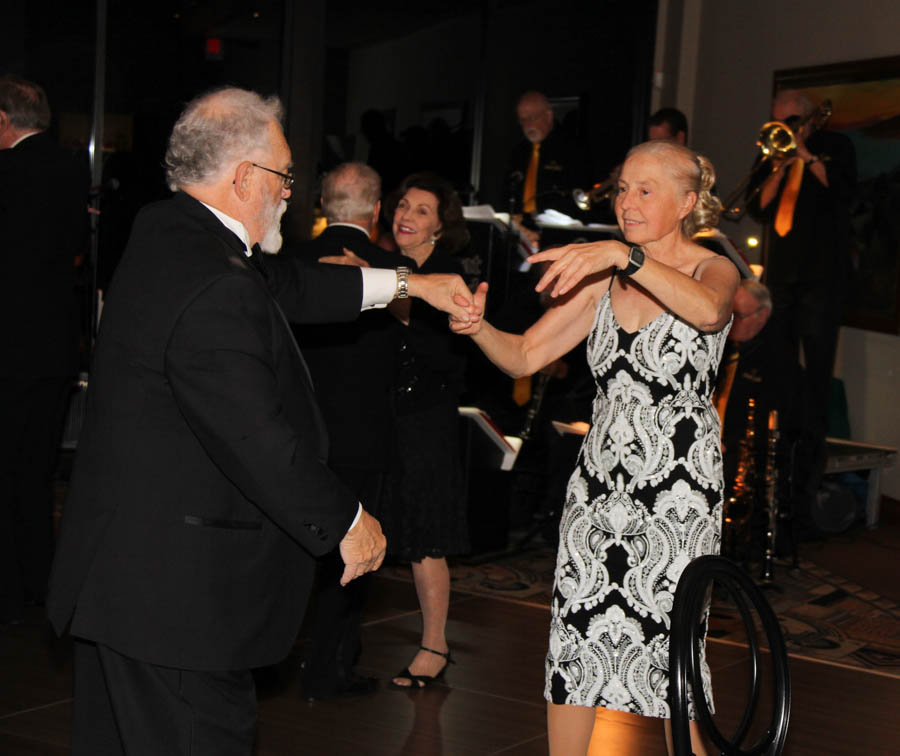 Nothing beats a 1940's swing tune!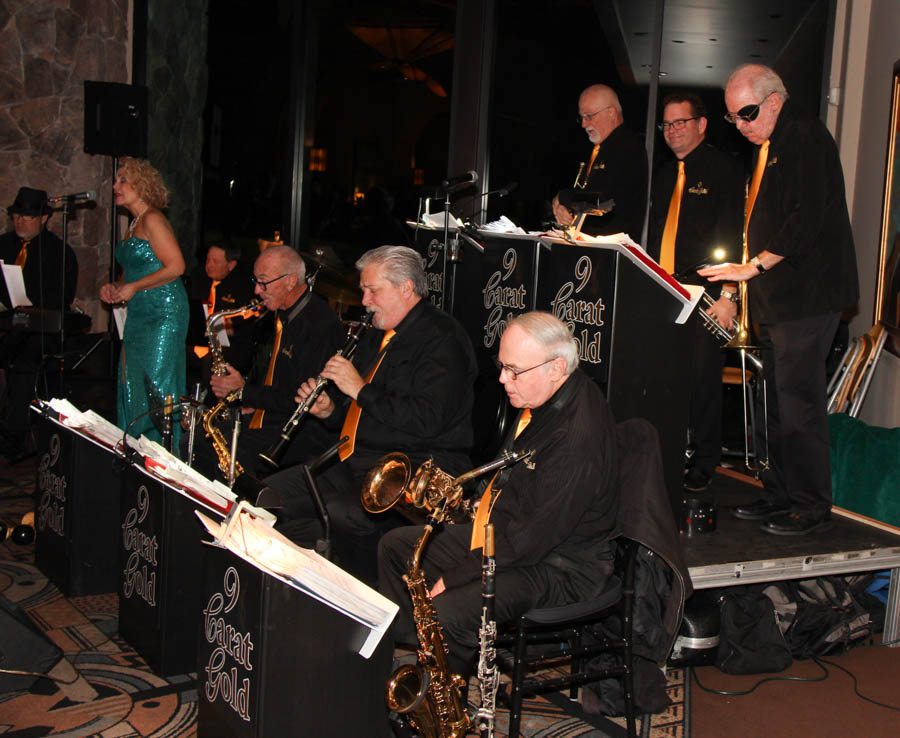 Picking up speed!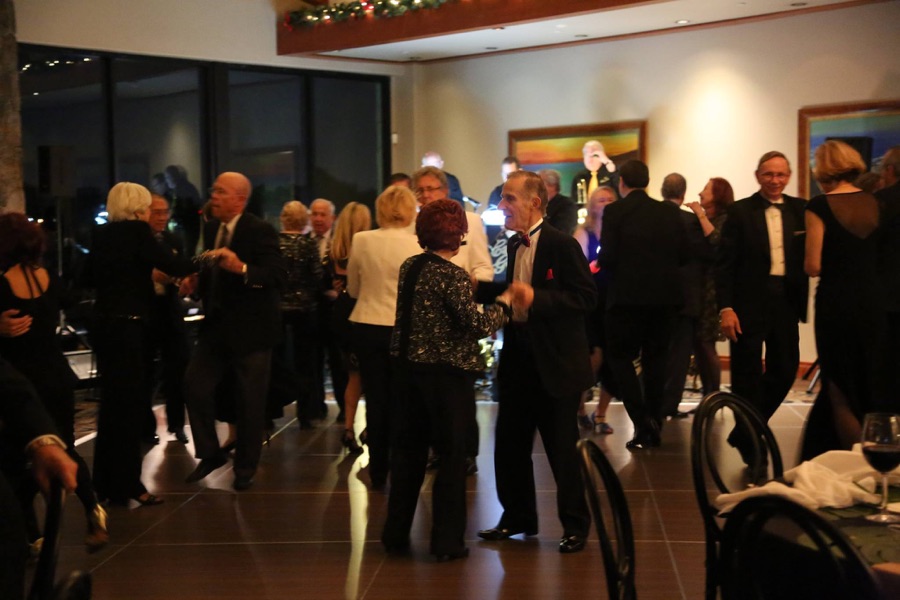 Perfect music for the evening

Alto Sax... What a great sound!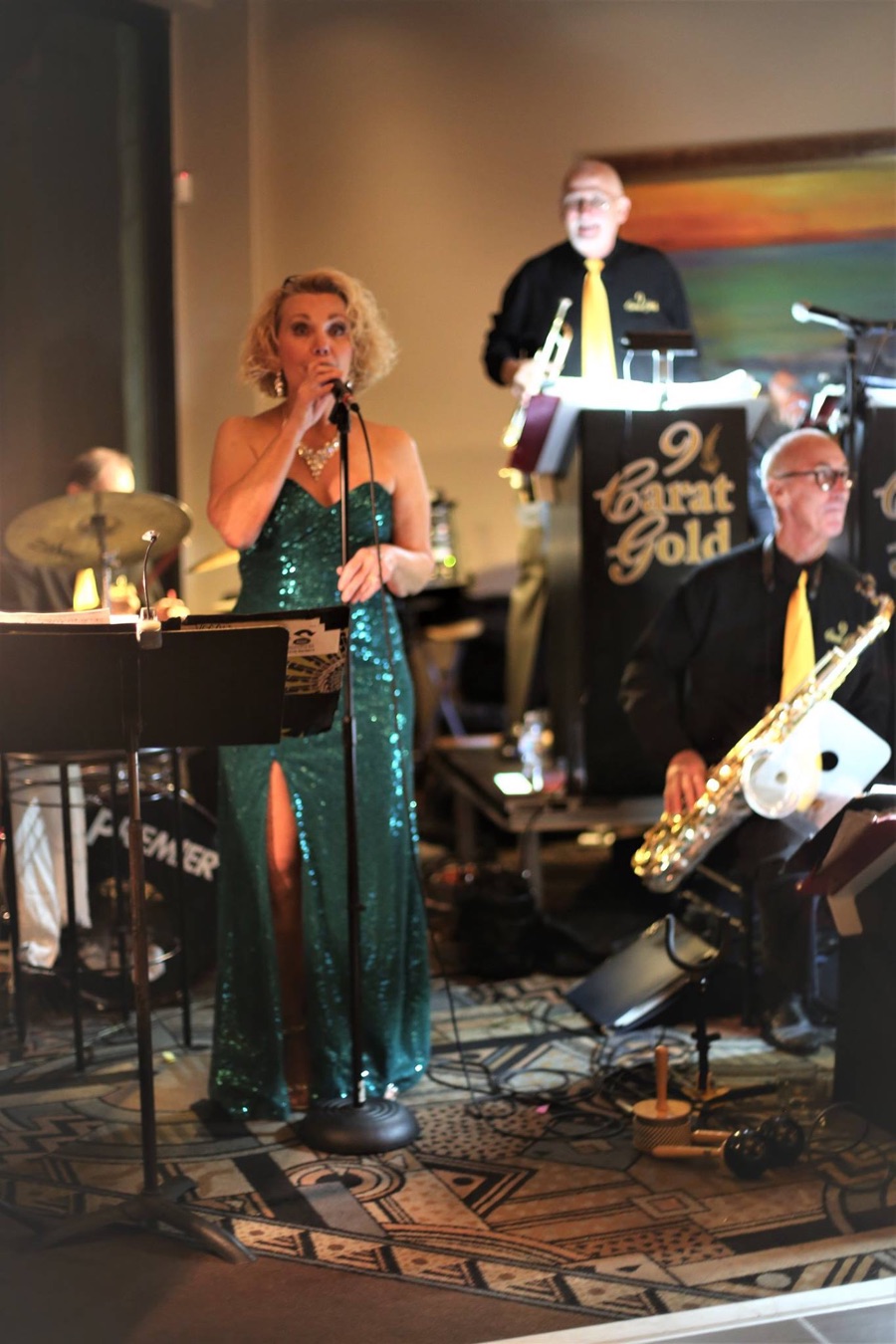 ...and the Angel Sings!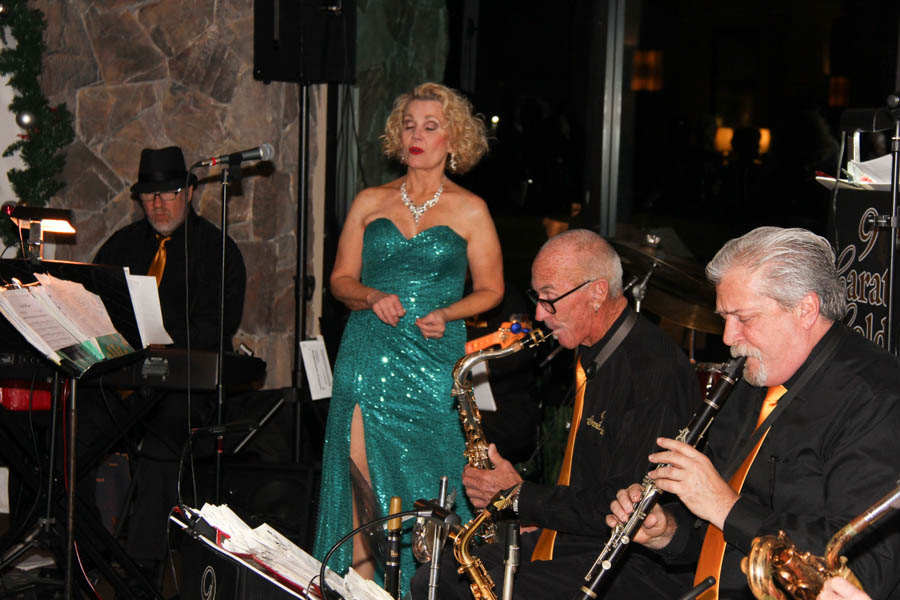 Robin is singing and dreaming at the same time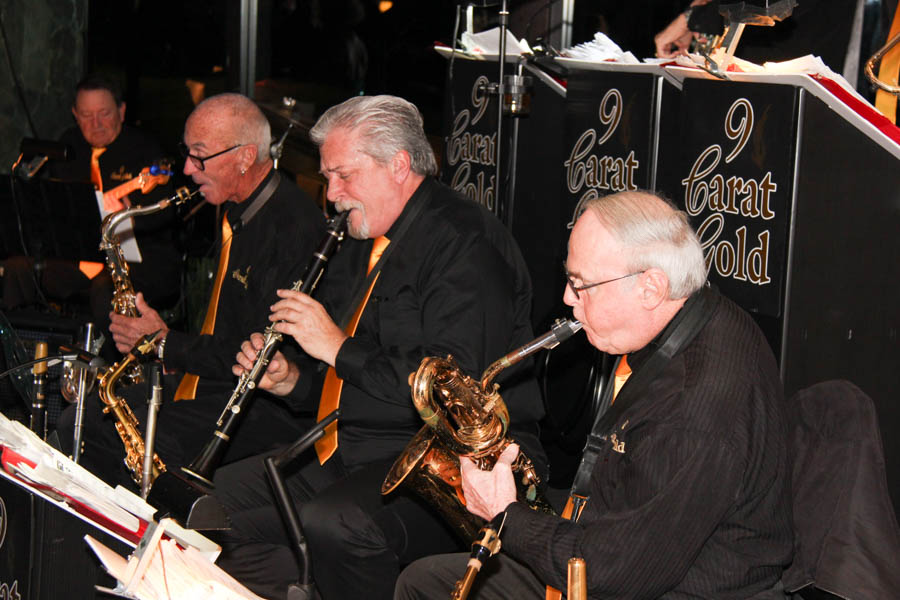 Love those horns! Beats the guitar any-day!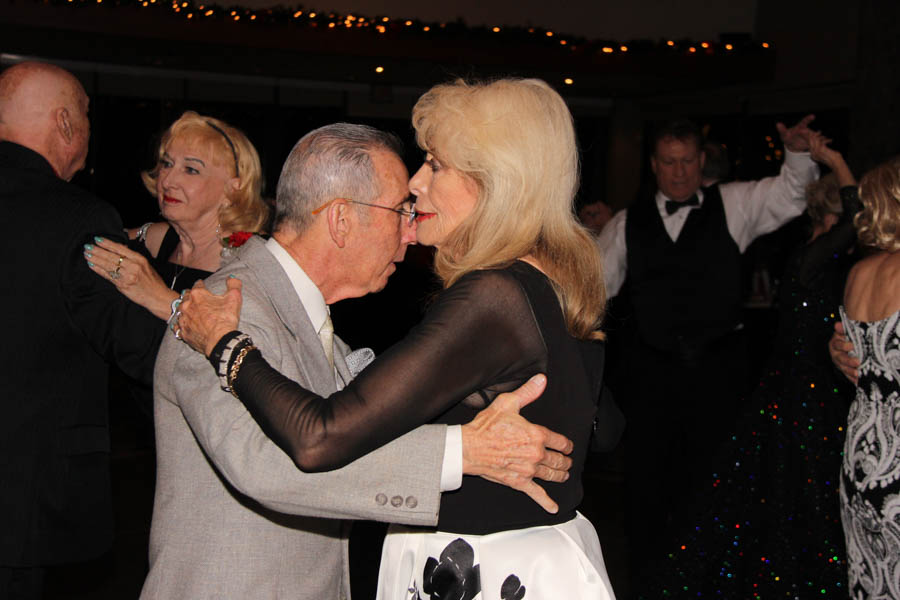 Easy dancing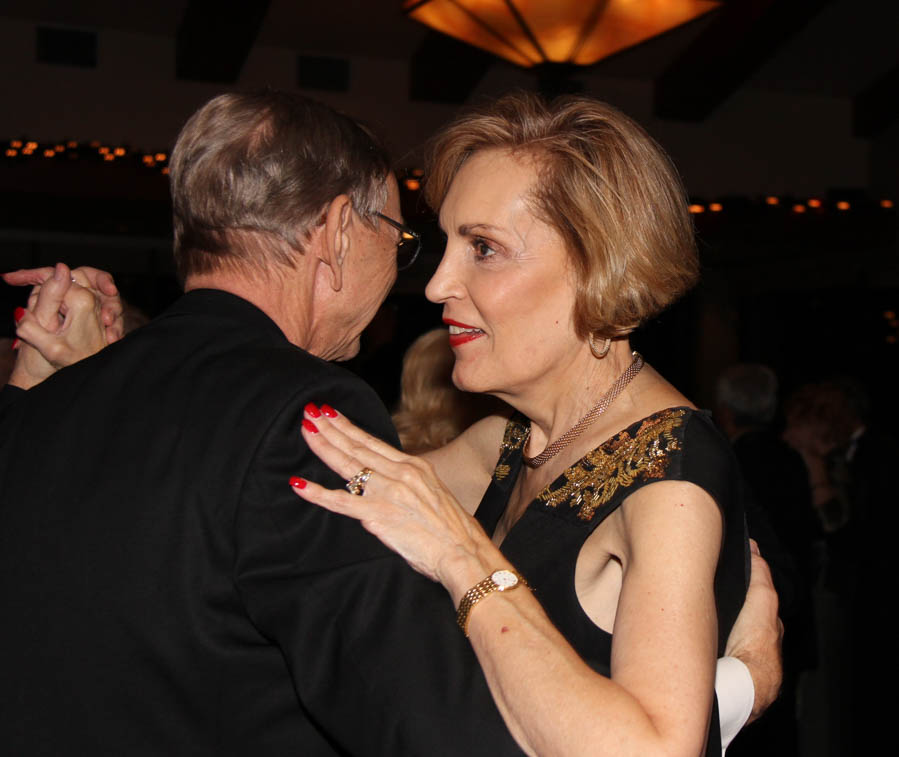 Penny for their thoughts! Nope... Make that a quarter!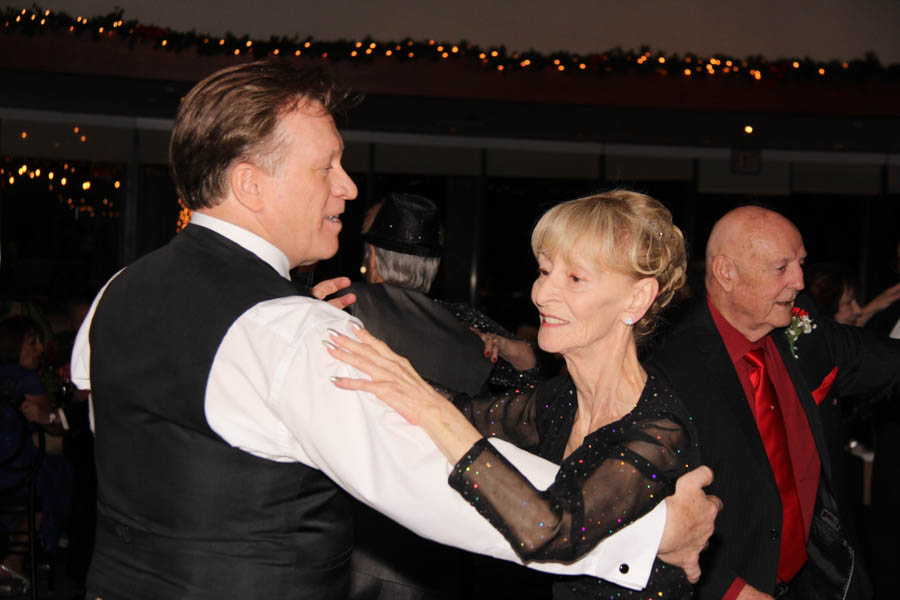 Mike and Bridgette make it look so easy!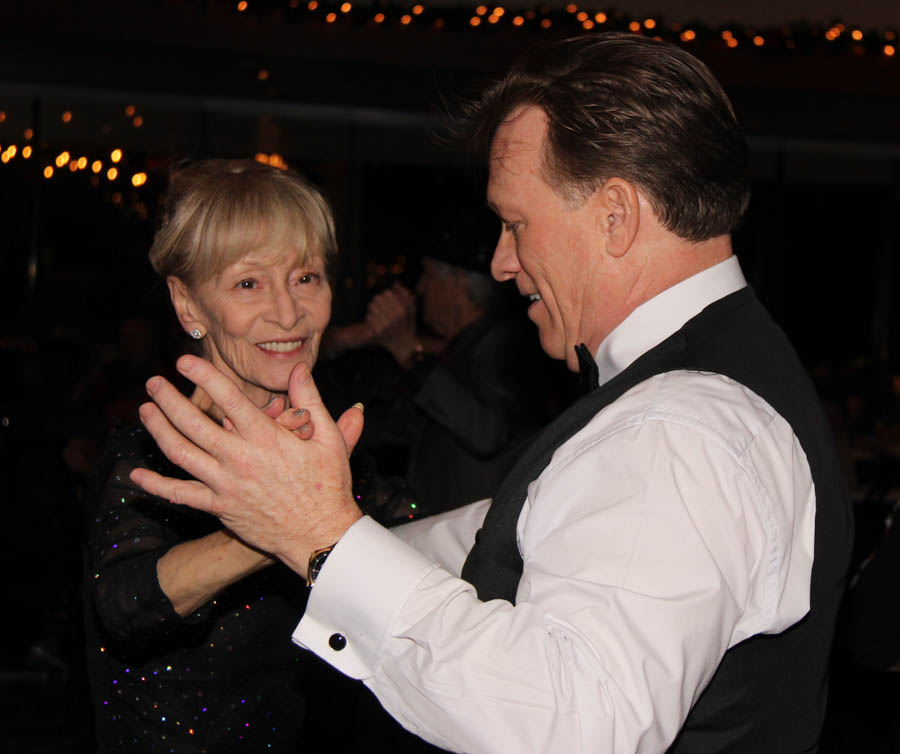 We know the secret... Bridgette leads!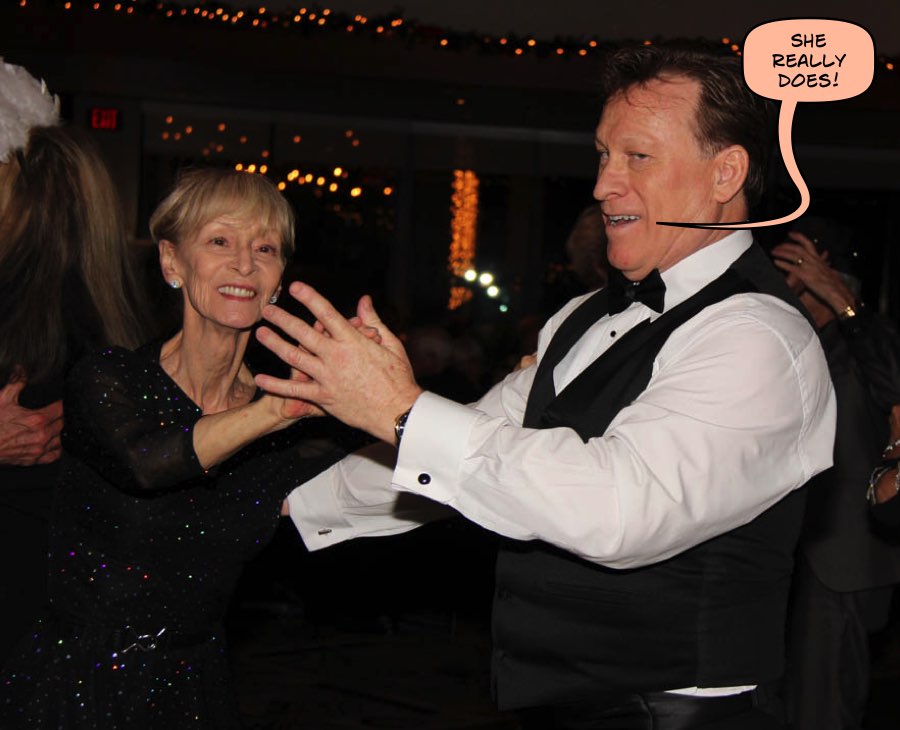 They light up the room!

What have they been up too.... Anyone see?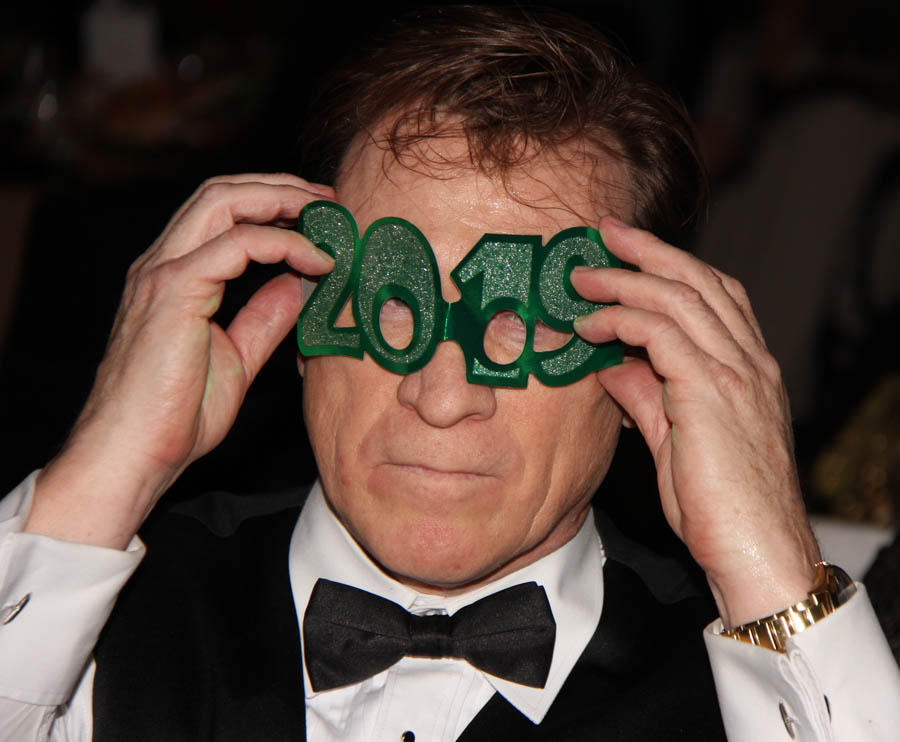 Mike said he can wear them again in the year 9102
Good investment!
Someone went to the Party Store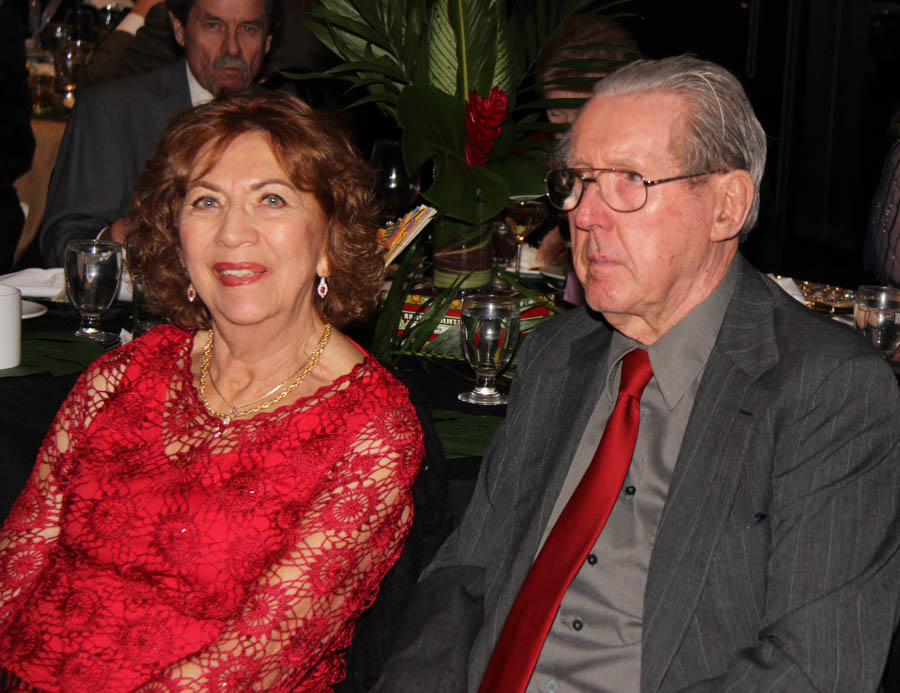 Quick rest before the next dance!

I'll bet three doggie feet and two shovels!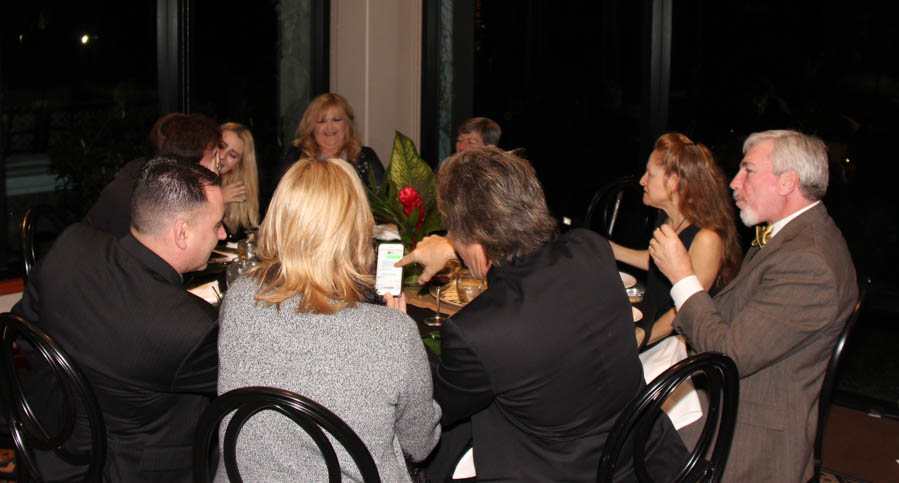 Next year we are adding Colleen and Joe so everybody is here!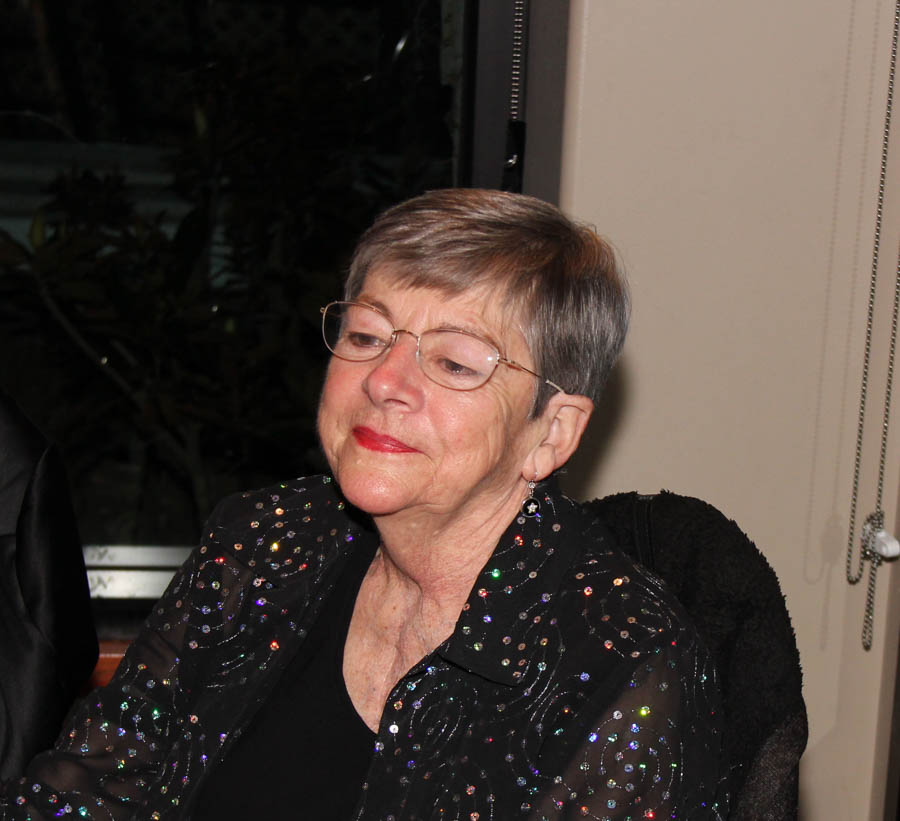 Someone is a happy girl... Surrounded by love!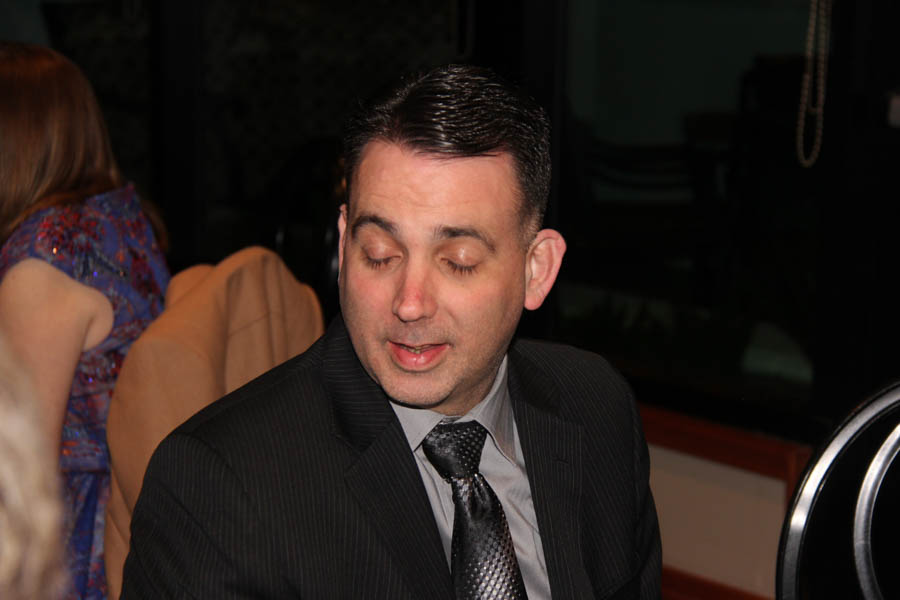 Pete is enjoying his Gentleman Jack as he has
a ride to the hotel room one block away
(Along with many of our friends tonight)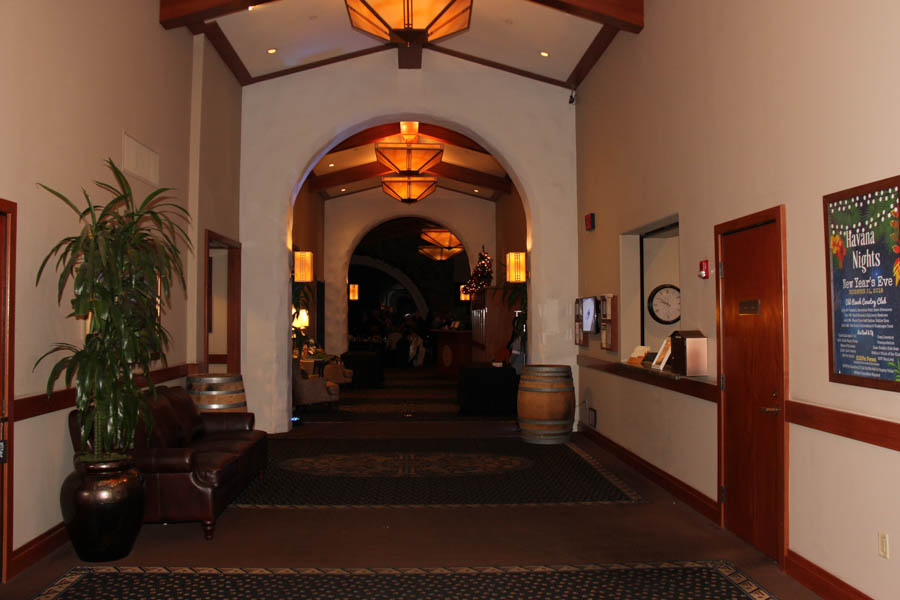 The wind was howling tonight... Or was that Paul?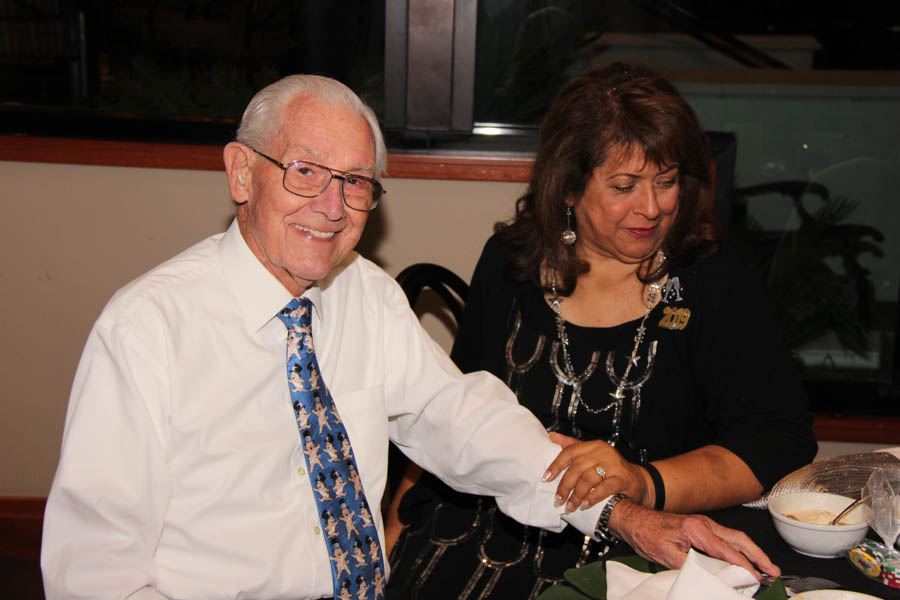 Oh dear.. What is Vicky going to do now?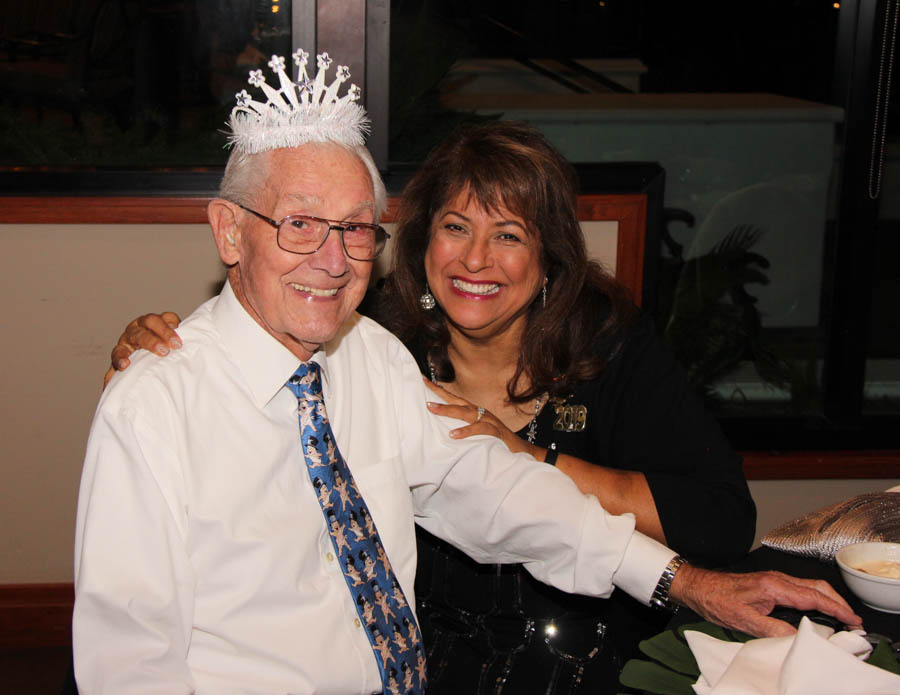 Would not be New Years unless Del has a tiara! See below!
Did You Know? - Today, the word "tiara" is often used interchangeably with the word "diadem", and tiara is often translated to a word similar to diadem in other languages.
Both words come from head ornaments worn by ancient men and women to denote high status. As Geoffrey Munn notes, "The word 'tiara' is actually Persian in origin—the name first denoted the high-peaked head-dresses of Persian kings, which were encircled by 'diadems' (bands of purple and white decoration).
Now, it is used to describe almost every form of decorative head ornament." Ancient Greeks and Romans used gold to make wreath-shaped head ornaments, while the Scythians' resembled a stiff halo that would serve as the inspiration for later Russian kokoshniks. The use of tiaras and diadems declined along with the decline of the Roman Empire and the rise of Christianity.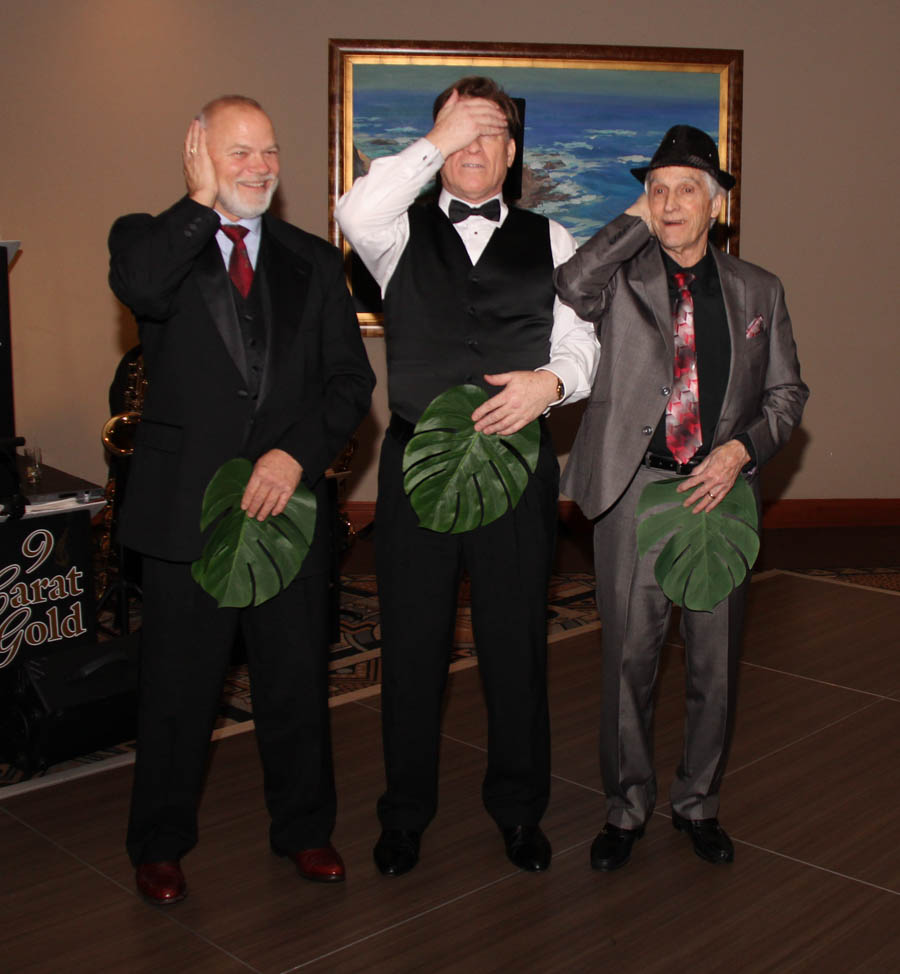 #1 - Hear no evil, See no evil, Hear no evil
(Guess they just speak evil???)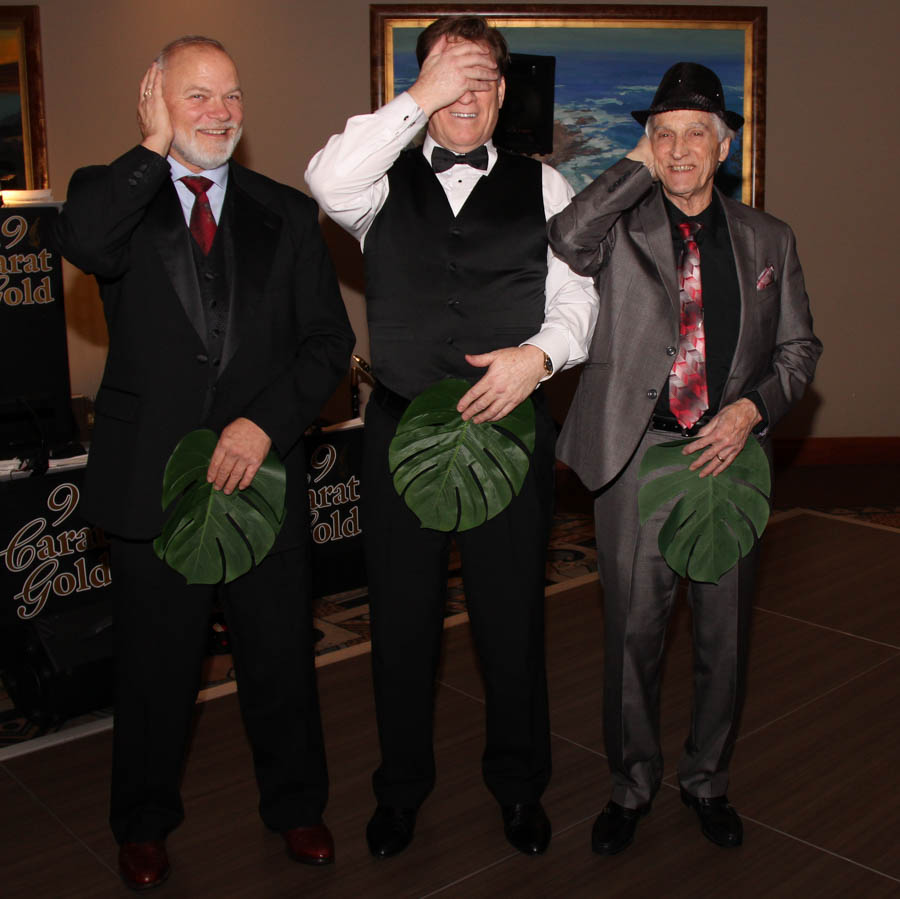 #2 - The palm leaves are not long enough
(according to them!)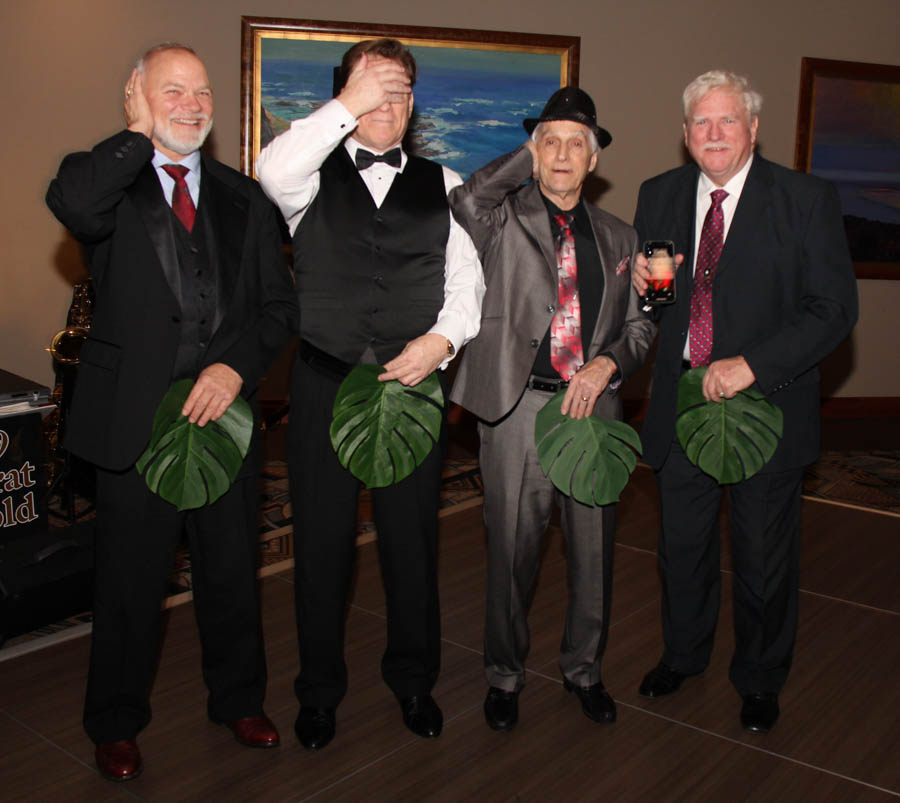 #3 (Courtesy of Gary) Don't verbally communicate with anyone
(He has a cell phone)

The guys almost pulled it off!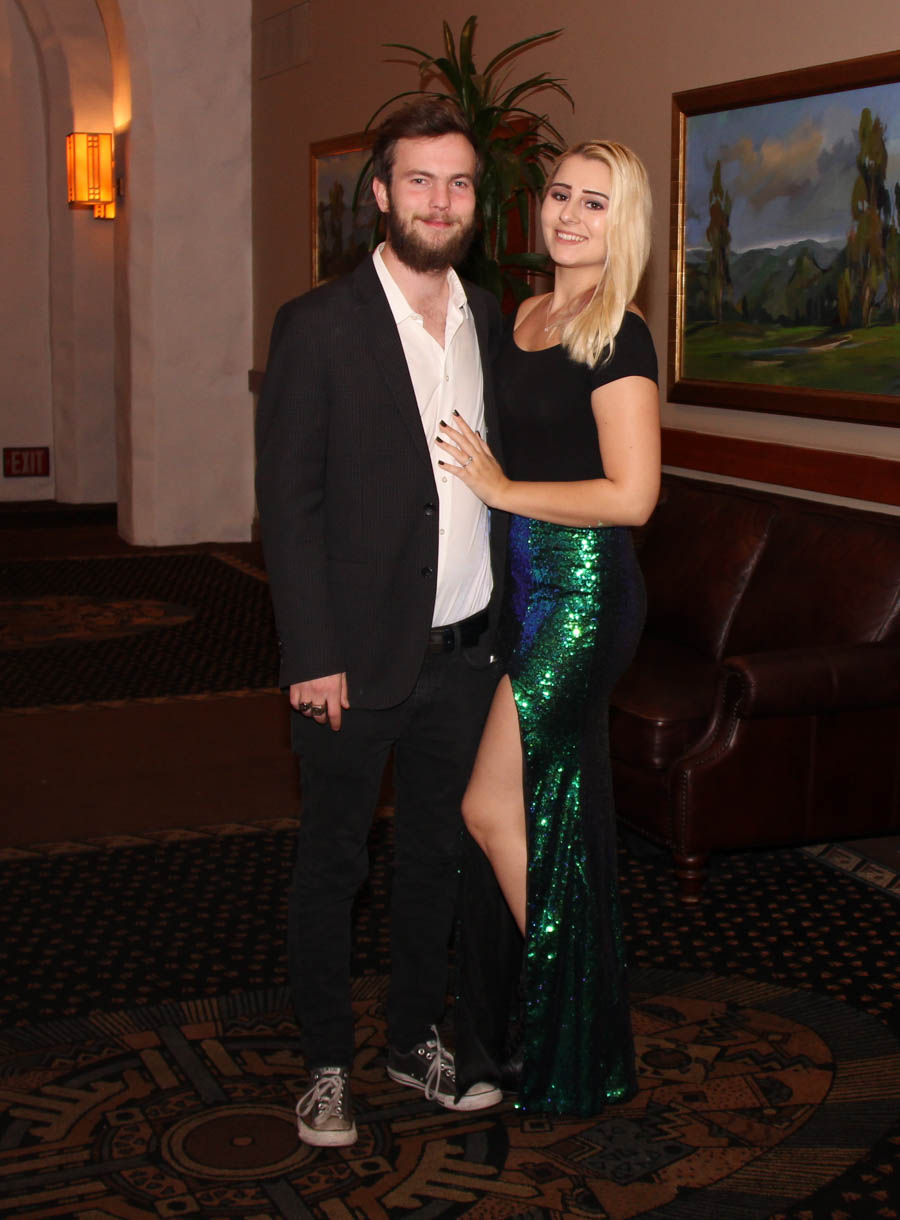 Great shoes... Grandma & Grandpa must work on that!
(Other shots)

They are heading out... Long evening ahead!
Did You Know? - In Finland, each new year family and friends gather to burn metal in a pan for a ritual called "molybdomancy". The Finns inspect the shadows the metal casts by candlelight, as those shapes are supposed to predict the future.
Although, this metal is customarily called "tin," it's actually sometimes lead, which, among other things, is known to spark severe mental illness... that might explain why this ritual has persisted for hundreds of years. And while that's all pretty well and weird, the Finns aren't alone:
Ecuadorians burn paper-filled scarecrows, the Swiss drop ice cream on the floor, and people in Siberia plunge into frozen lakes while carrying a tree trunk -- all to ring in the new year.

Sue makes the rounds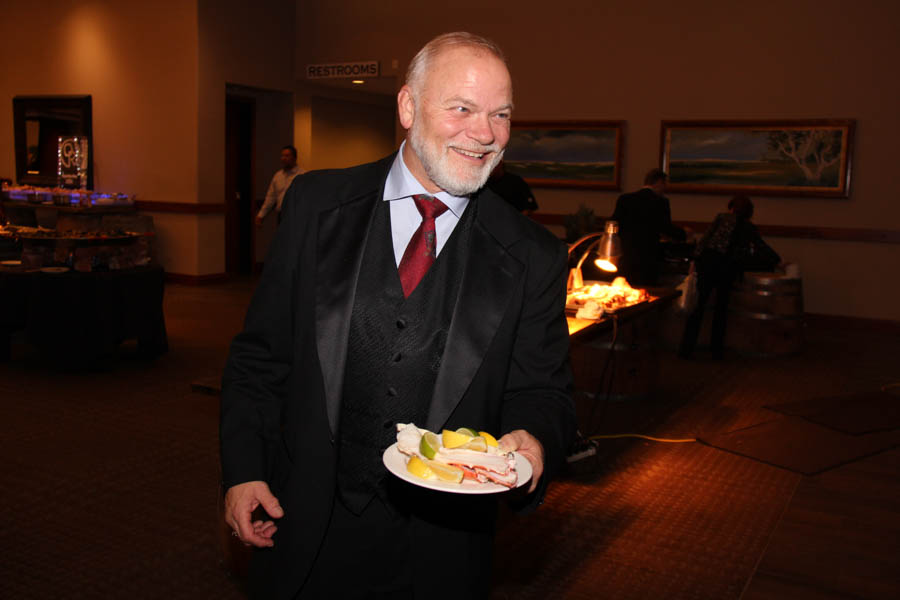 John found some more crab legs for dessert!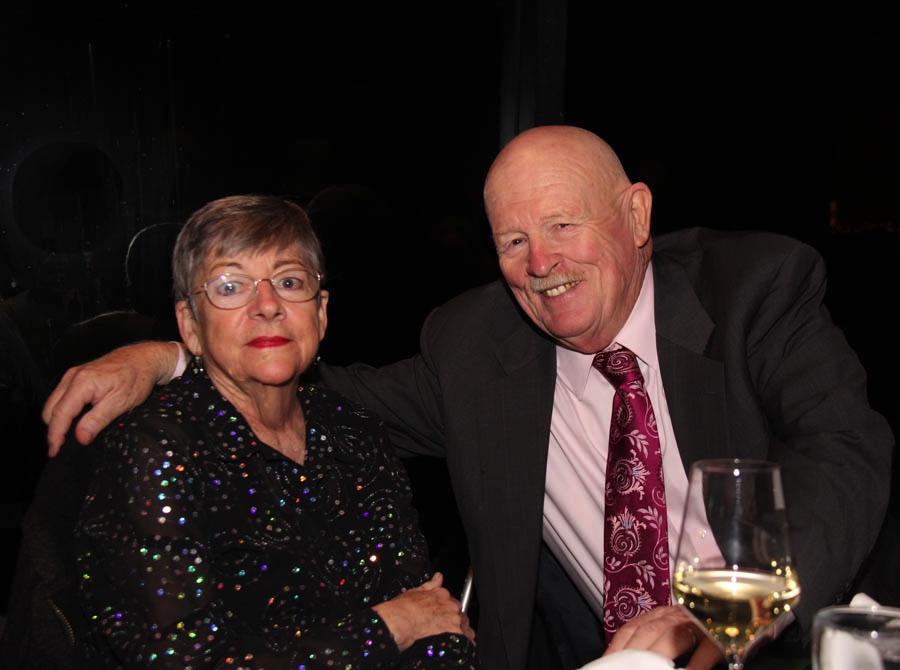 Your hosts get a chance to rest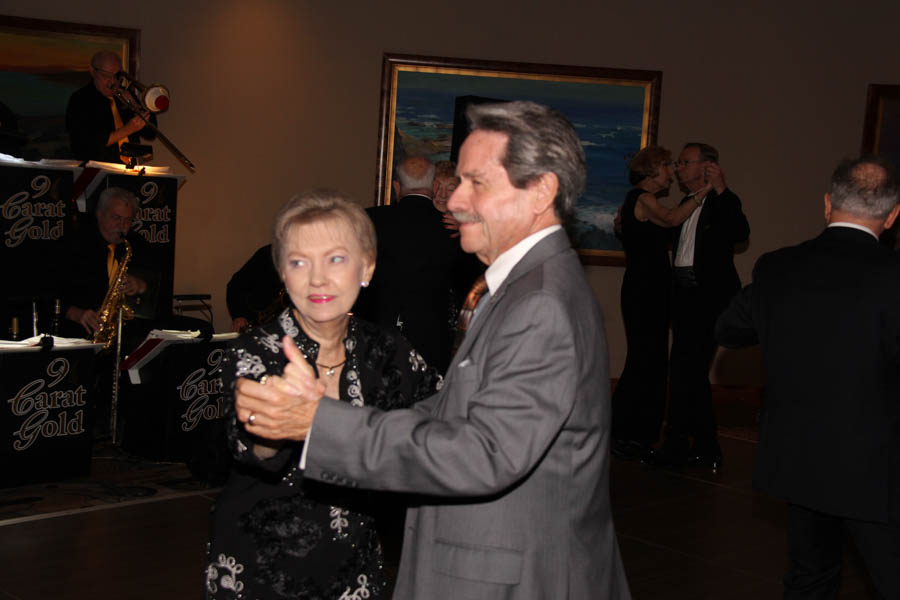 A beautiful couple celebrating tonight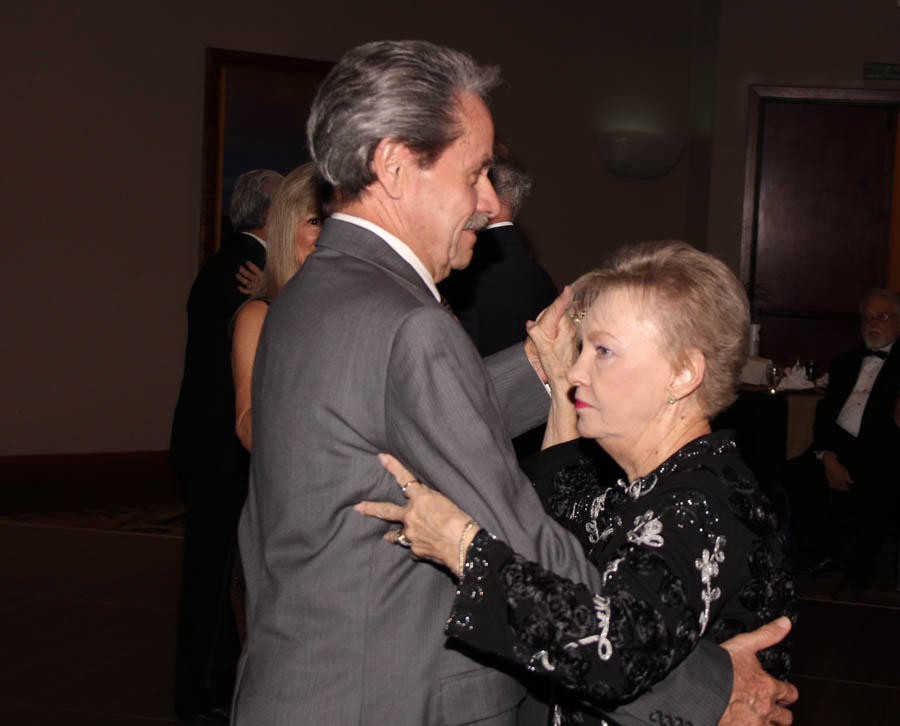 Love the Anniversary Waltz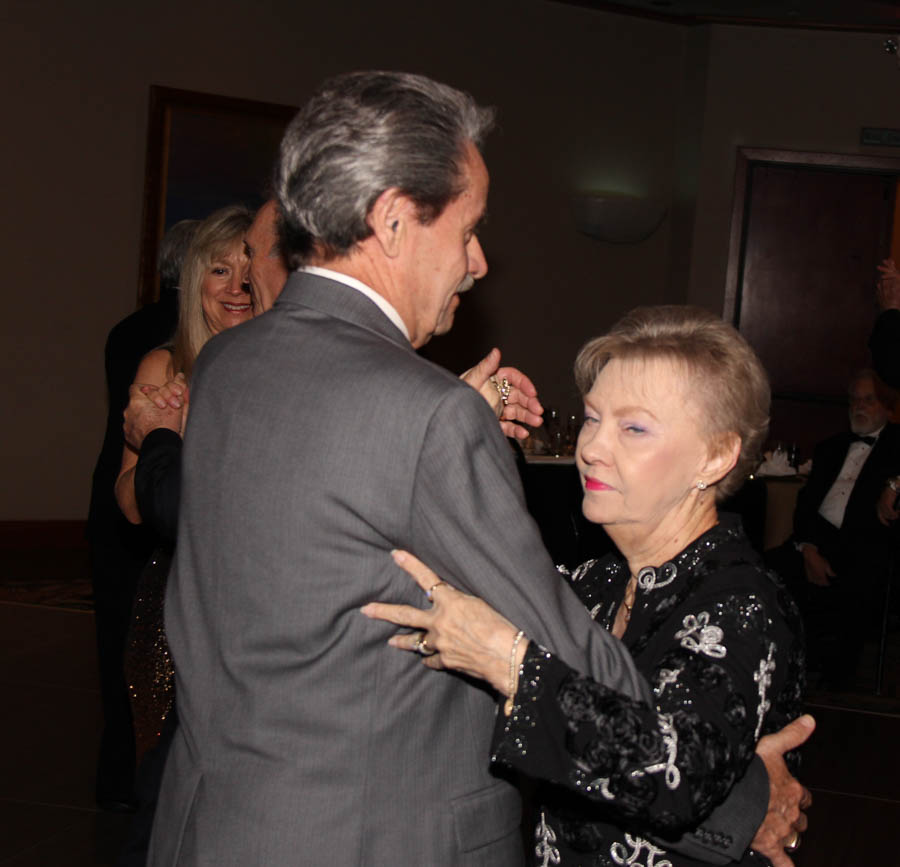 They do it beautifully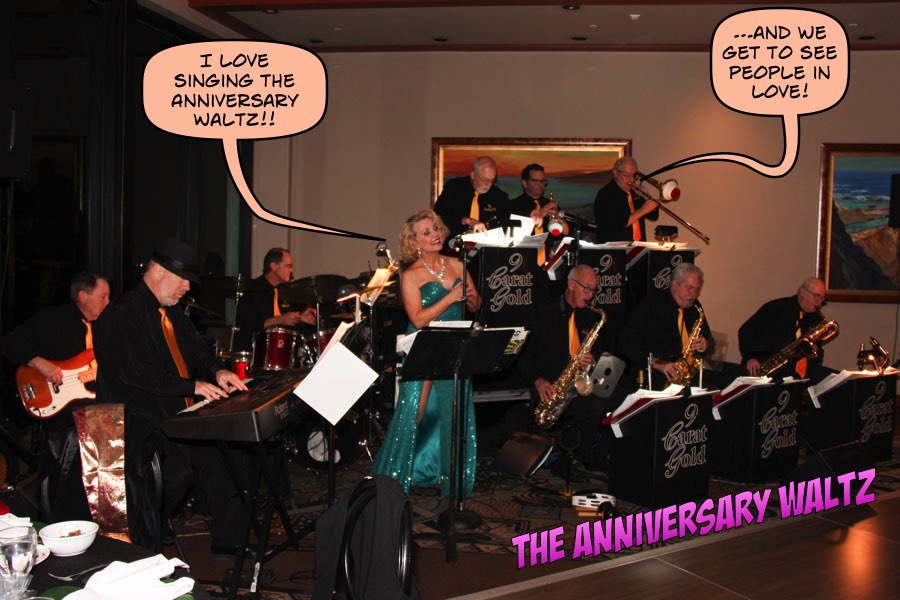 Robin is getting teary-eyed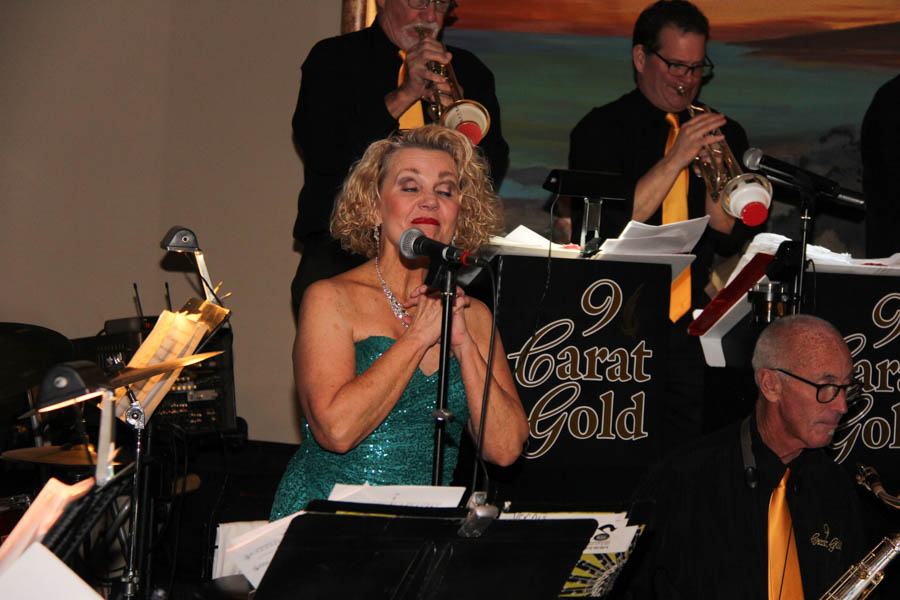 Yes Robin... It's a very romantic evening!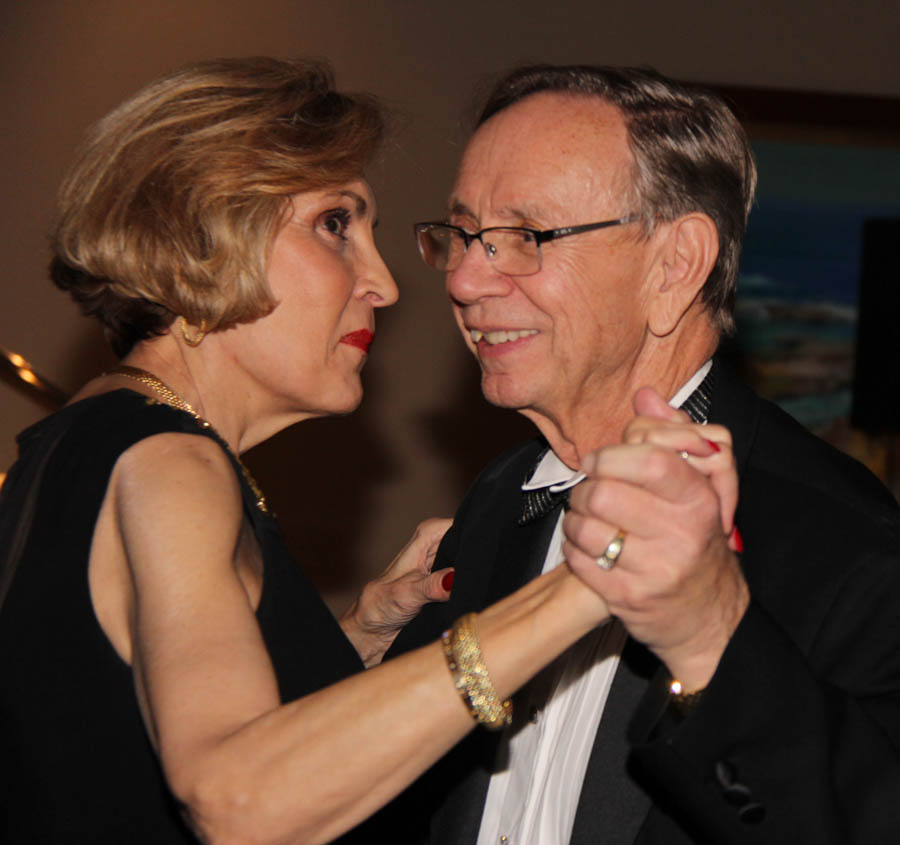 Speaking of Romance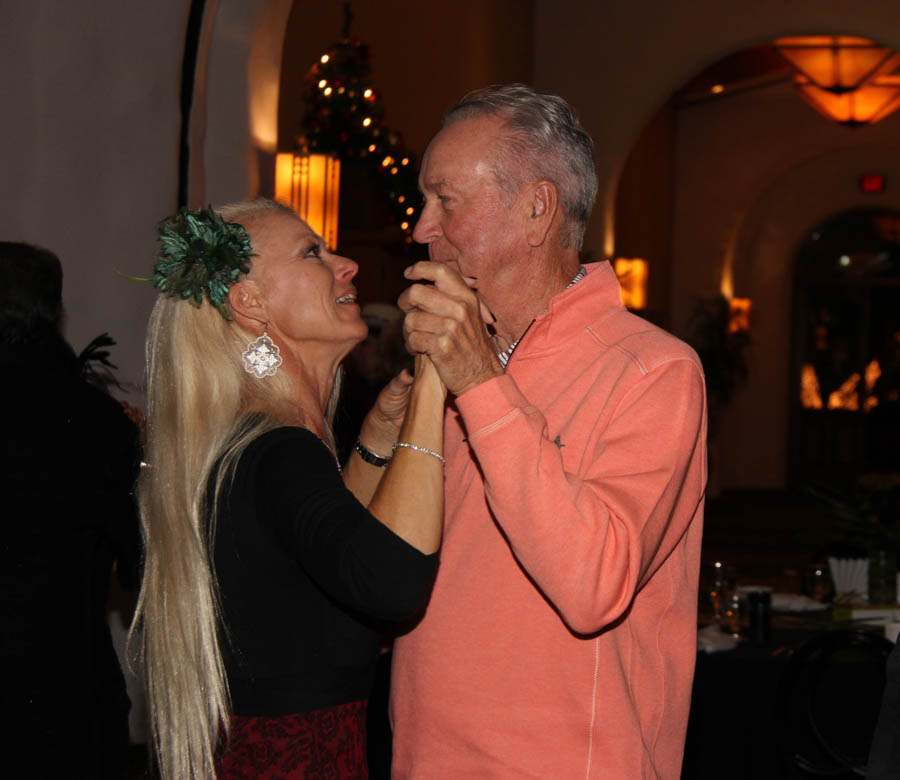 Charlotte & Wayne grace the dance floor
Did You Know? - Charlotte is from Denmark so we will share a tradition,,,
Once Queen Margrethe has given her salute to the nation with the words 'Gud bevare Danmark' (God preserve Denmark), it is time for the meal to begin.
The New Year's Eve menu stands in opposition to the calorific Christmas dishes consumed just a few days prior.
The traditional New Year's meal is boiled cod, typically served with home-made mustard sauce and all the trimmings. Not everyone is a fan of the meal however. Charlotte says that "the end of the year meal just helps to remind me why I start the next one with a big juicy steak!"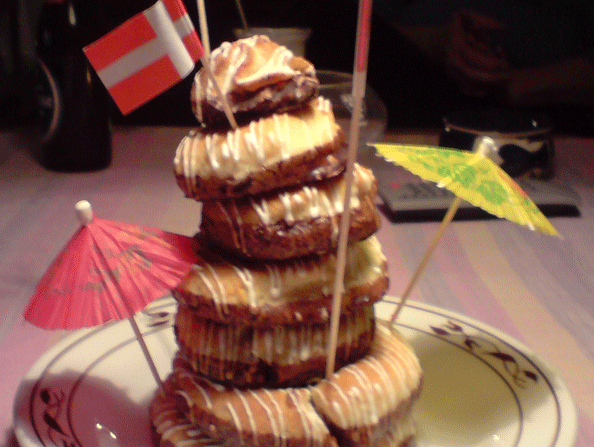 Traditional Danish 'kransekage'
The sweet finale comes in the form of a Kransekage, a towering cake made from layer-upon-layer of marzipan rings. The cake's turret-like shape is reminiscent of a cornucopia, the horn of plenty, which promises happiness and wealth for the coming year and explains why the desert's original name was overflødighedshorn – try saying this when drunk!
TIP: Here is how you say overflødighedshorn: Or-wa-FLUR-thi-hiths-horn.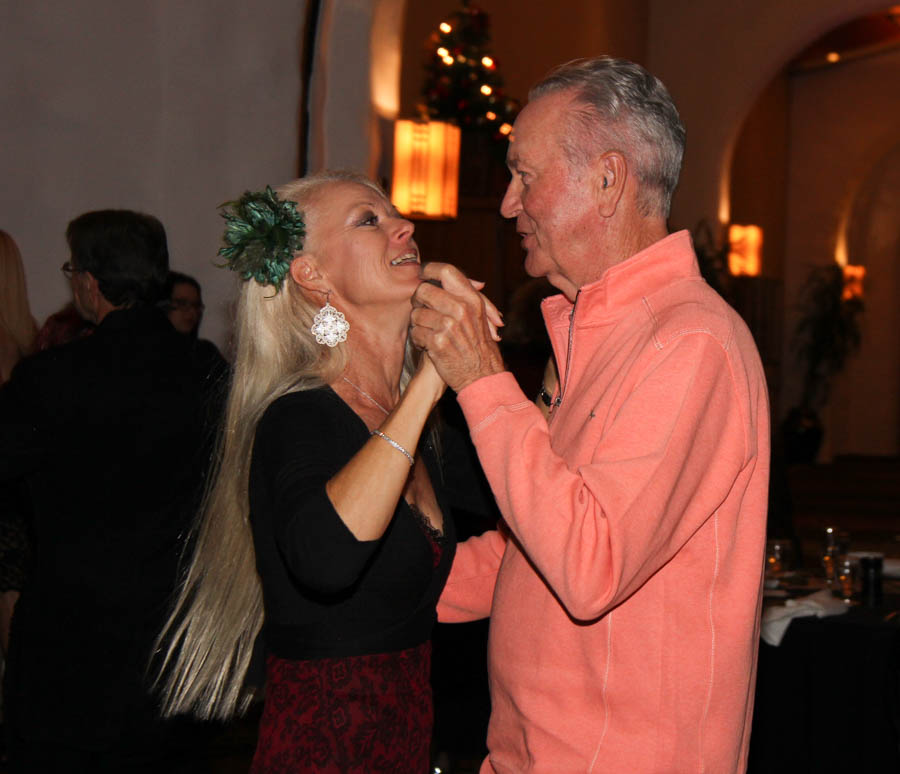 Lookin' good Miss Charlotte!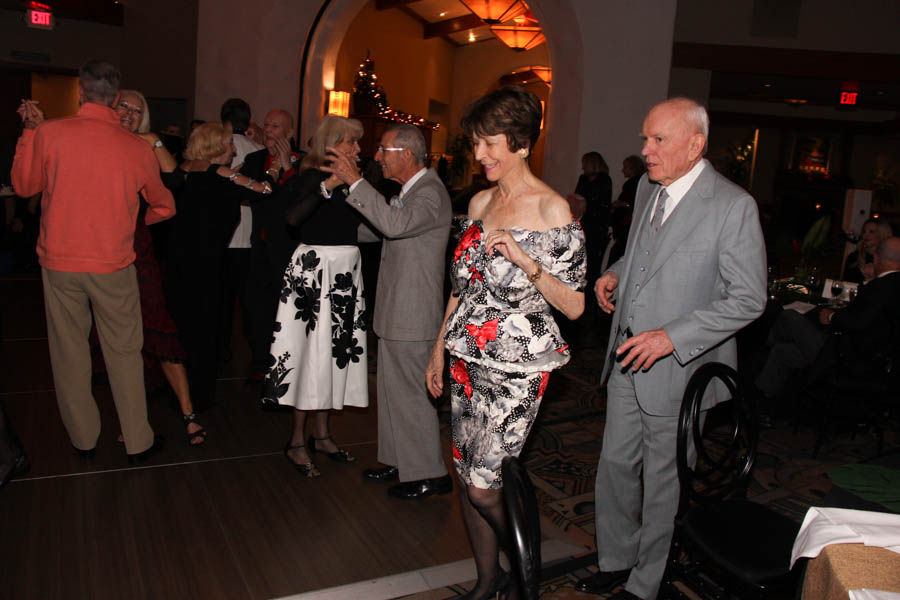 Move away... Sandy & Bob are hitting the floor

The floor was busy all evening!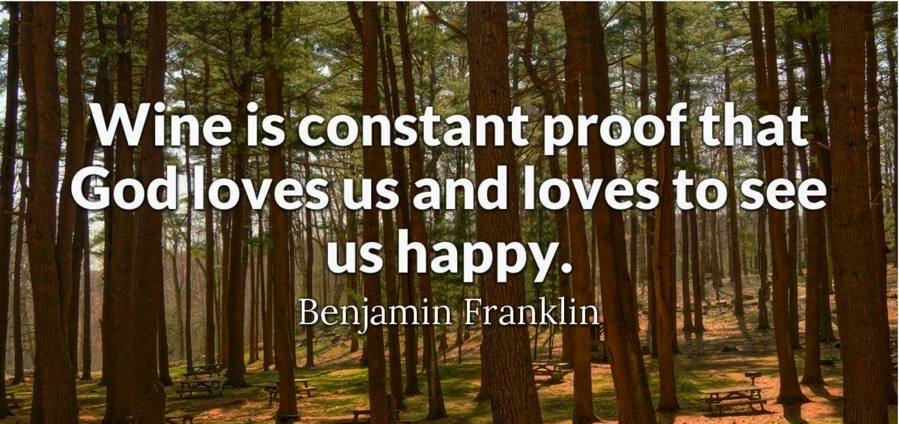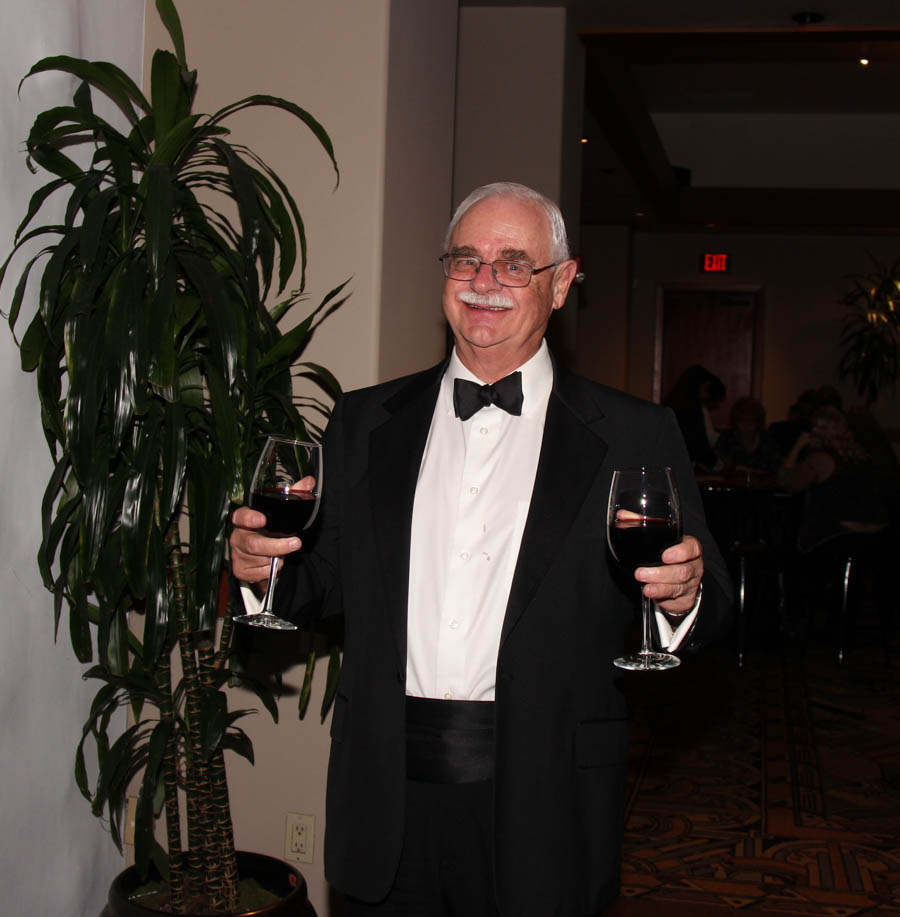 Nary a drop spilled

More applause...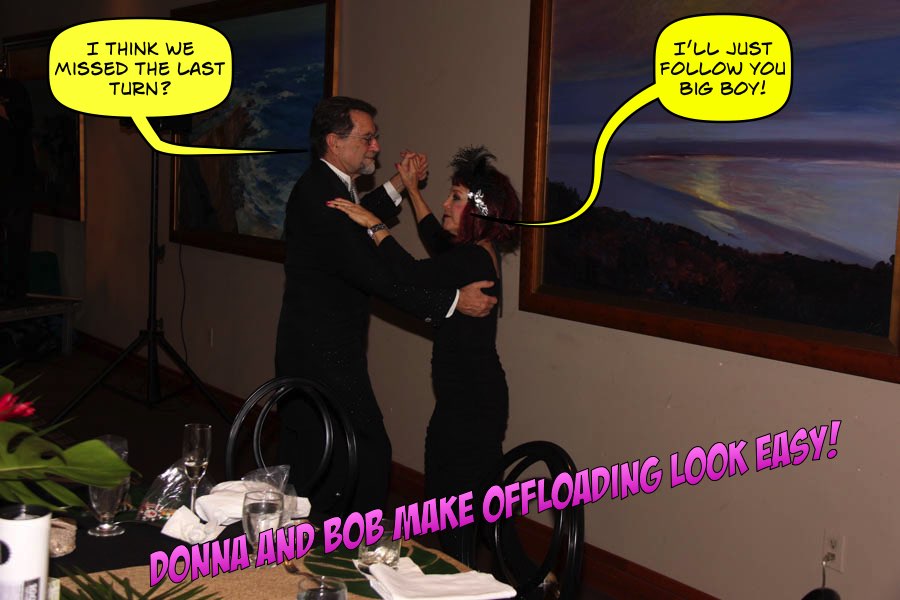 Bob and Donna go off-roading!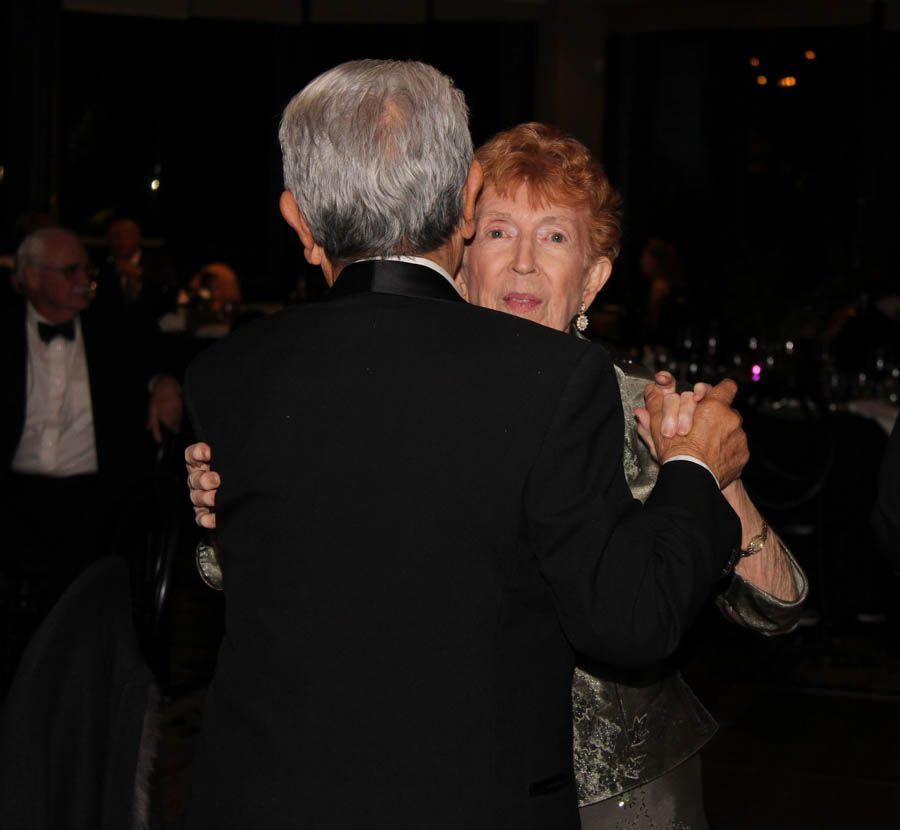 Someone else is dreaming tonight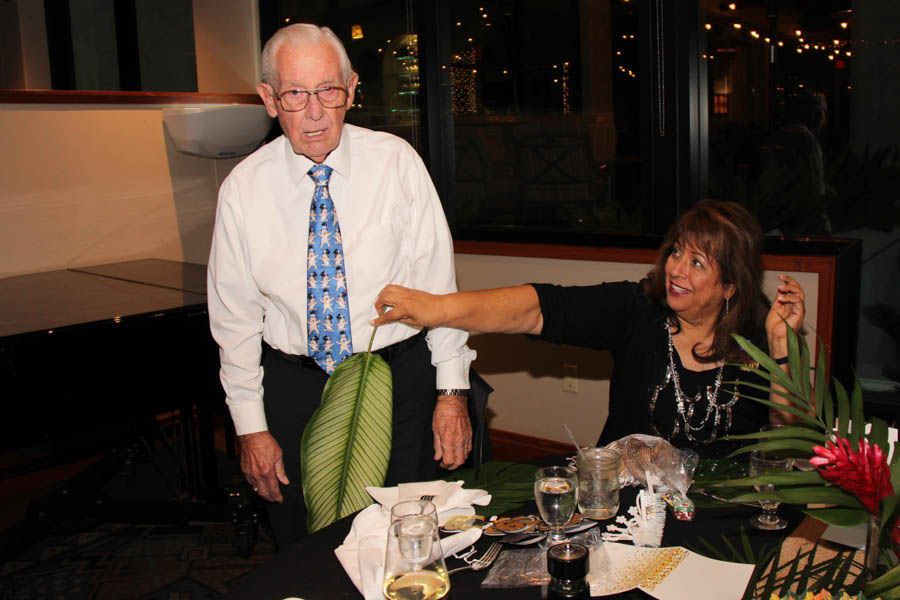 Vicky found the appropriate length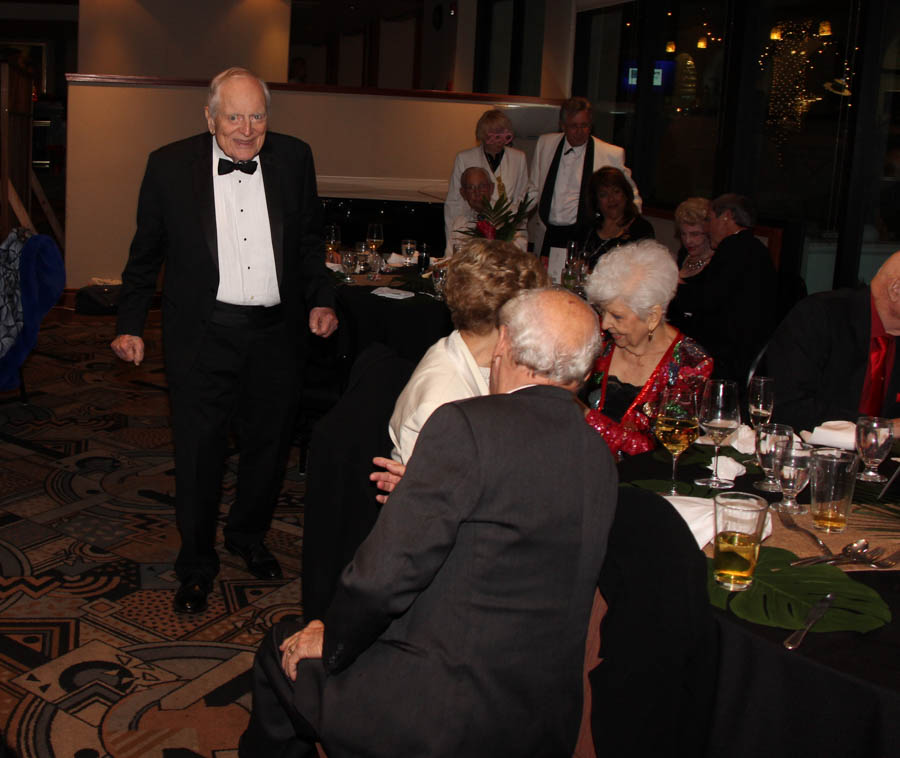 Tracy to the rescue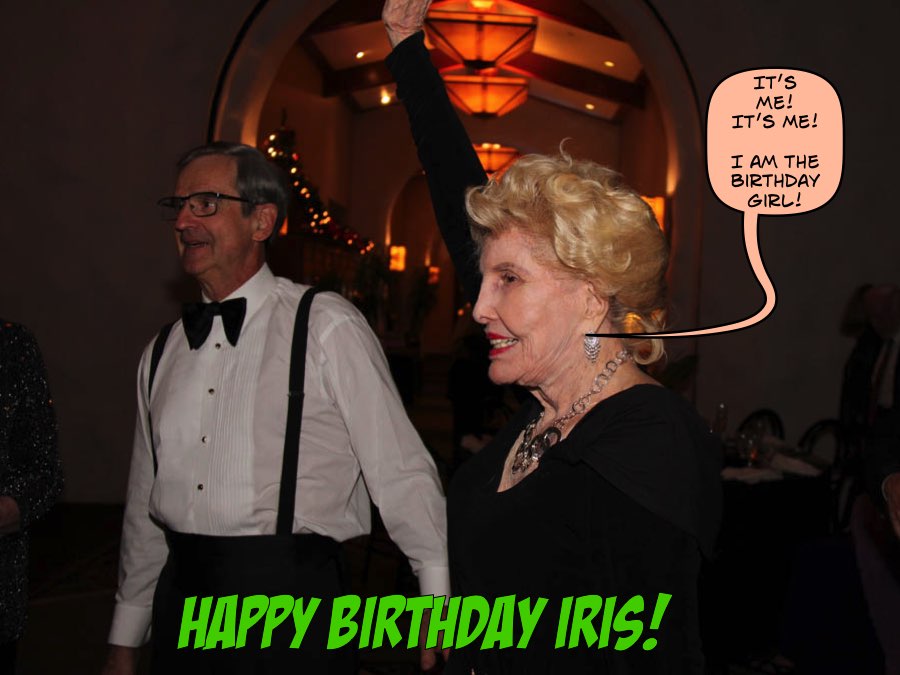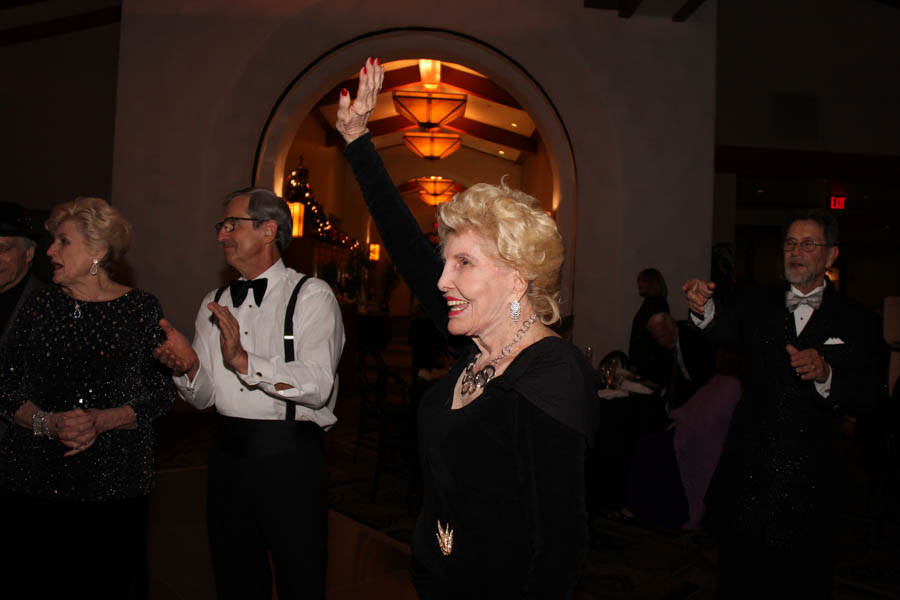 Over here... Over here!
The $1,000,000 dollar smile!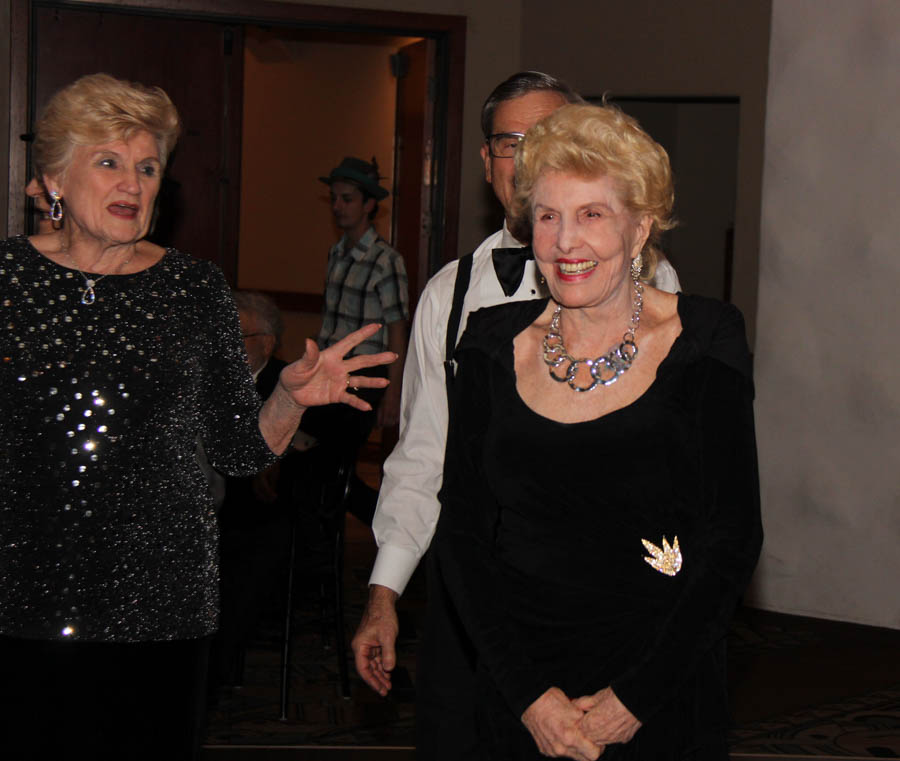 The Belle Of The Ball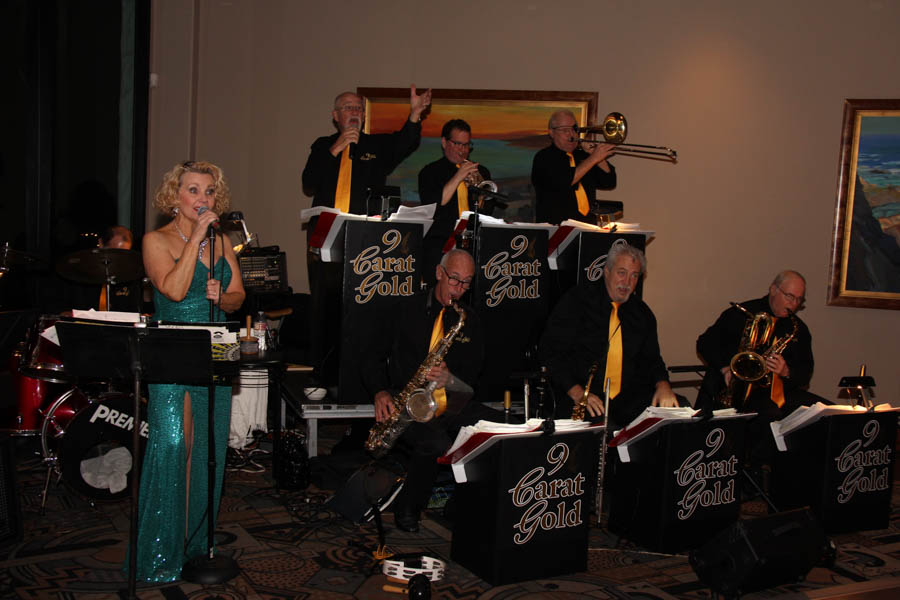 The band plays a rousing chorus of Happy Birthday!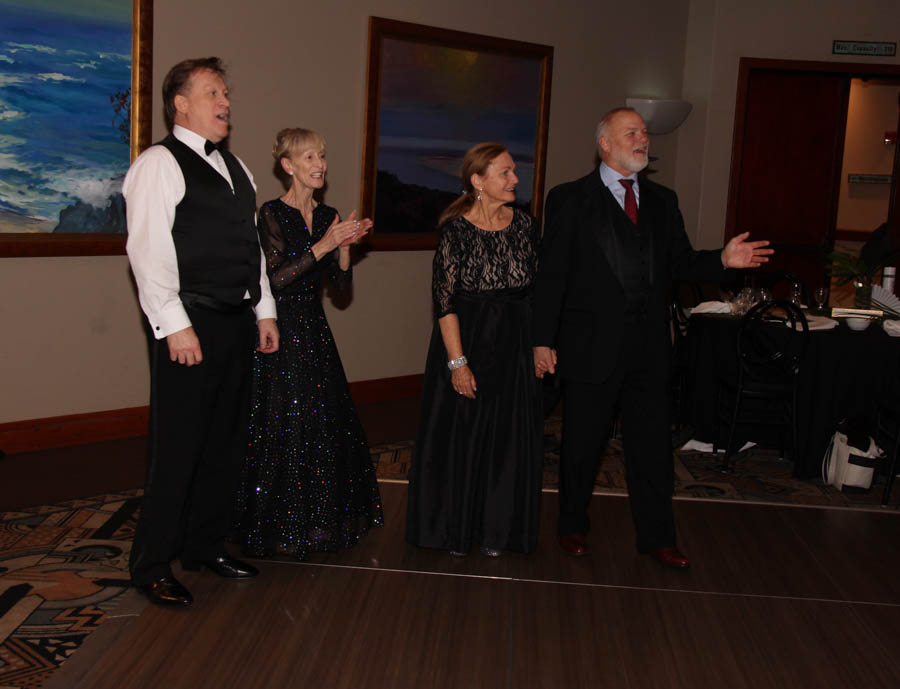 She has her own quartette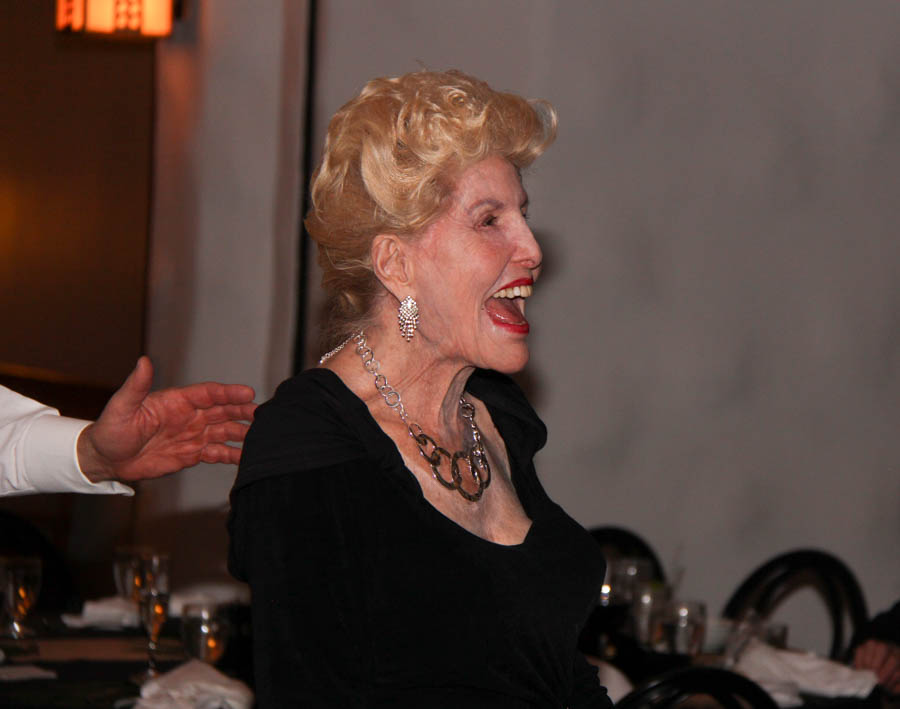 Someone is happy!
Did You Know? - On Iris's birthday history was made including:
As a New Year's gift, King Alfonso XIII of Spain either granted pardons or commuted the sentences of all the artillery officers involved in the protests of the previous September.


The Académie française voted in the affirmative, by a count of eight to five, on the question of whether animals have souls.


The Buster Keaton comedy film The General was released.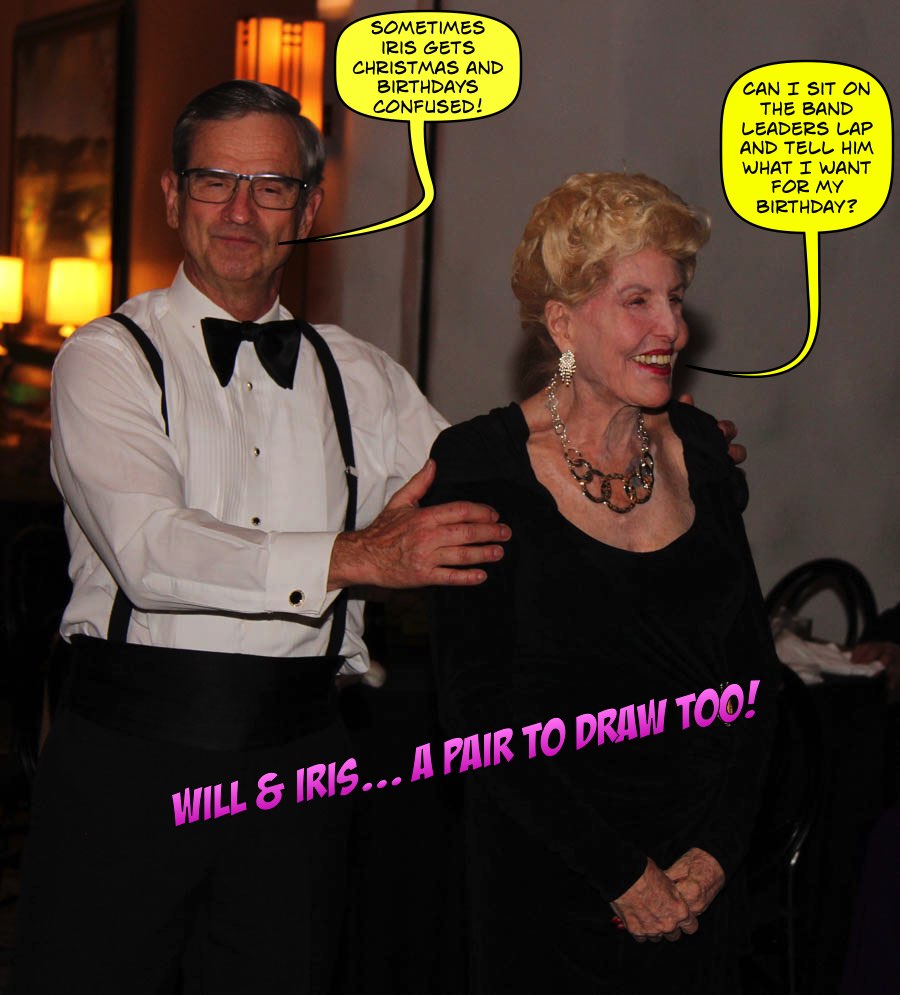 A cute couple indeed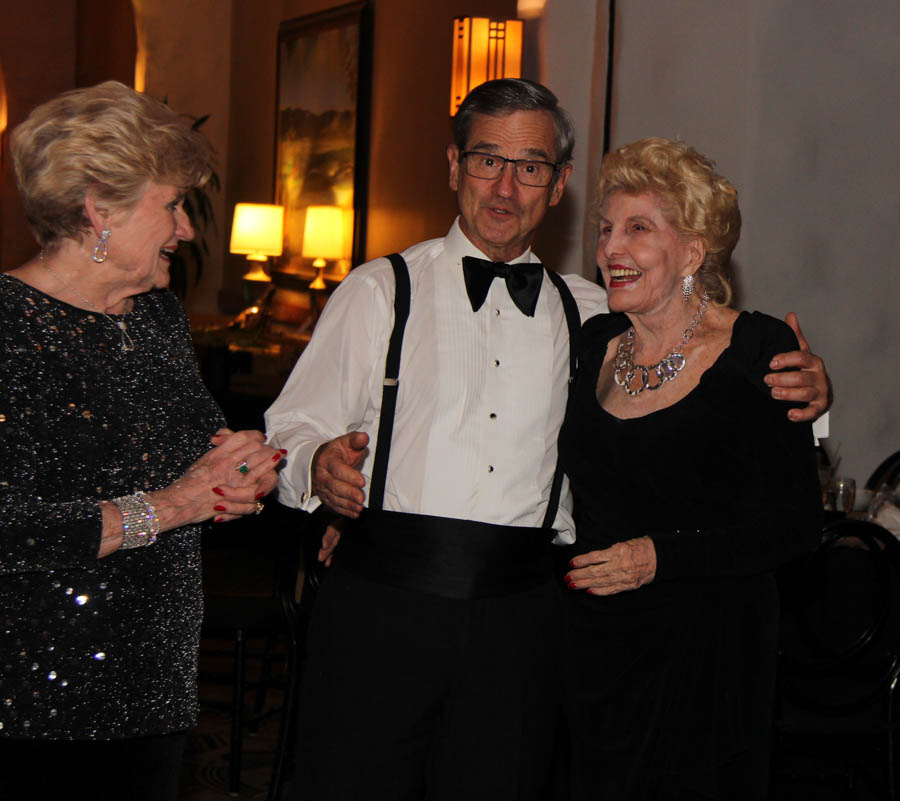 ...and we plan another one next year!

All smiles...From the corner of the room they can see all!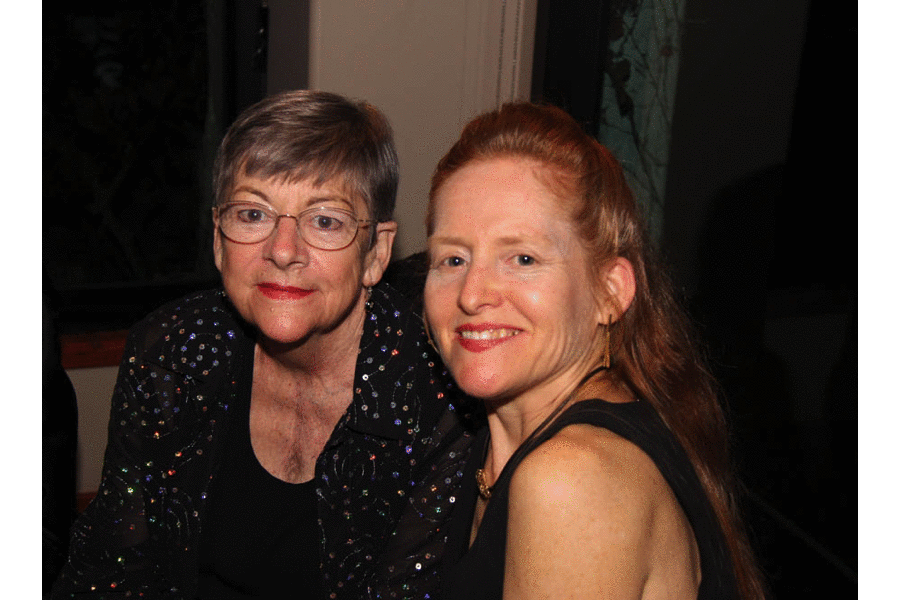 Several slides in a timed sequence


Line dancing gets underway...

The building is shaking!

Charlotte knows this step well.... From hours looking for her
golf ball (She is a champion golfer)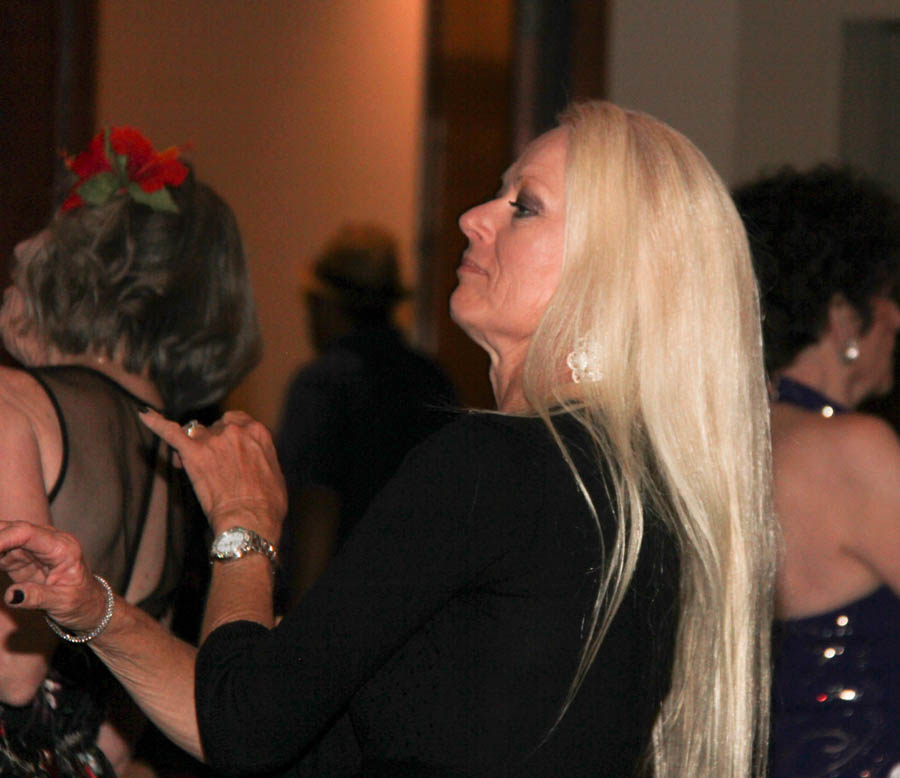 This is a new Denmarkian line-dance step....
Imported just for this evening!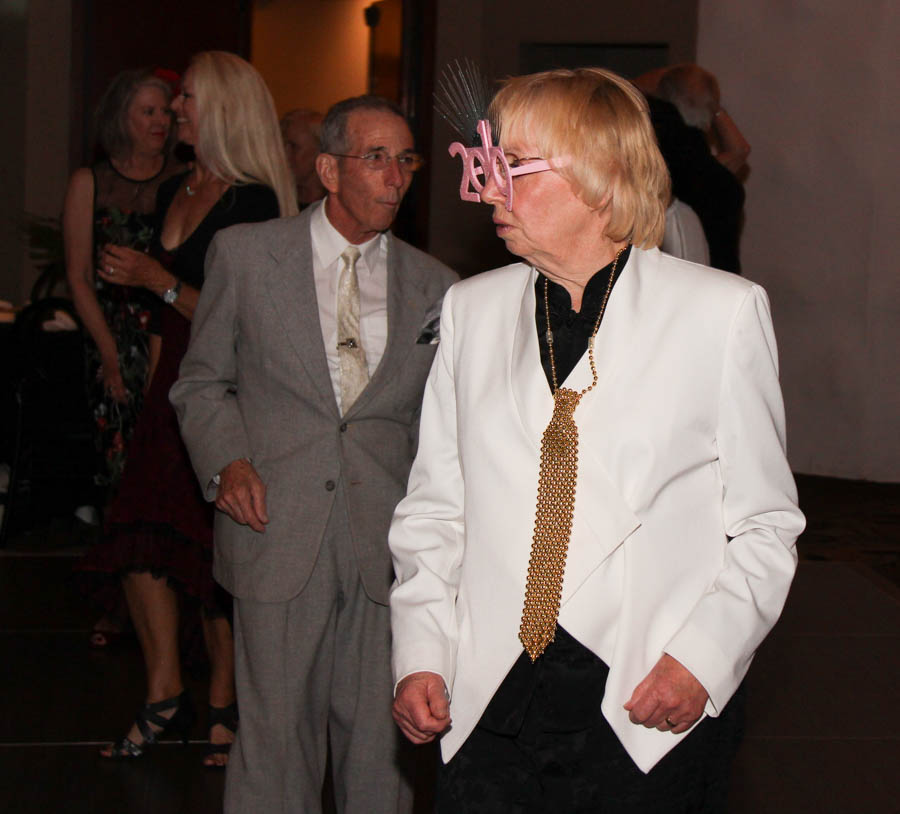 Jan really likes her glasses - They're X-Ray you know!

Chuck enticed Bob & Donna to take to the floor
Did You Know? - In Colombia, Cuba and Puerto Rico, some families stuff a large doll, which is called Mr. Old Year, with memories from the past year. They also dress him in clothes from the outgoing year. At midnight, he is set ablaze, thus burning away the bad memories.