What A Year..... We Ended 2012 At The Long Beach Marriott With Friends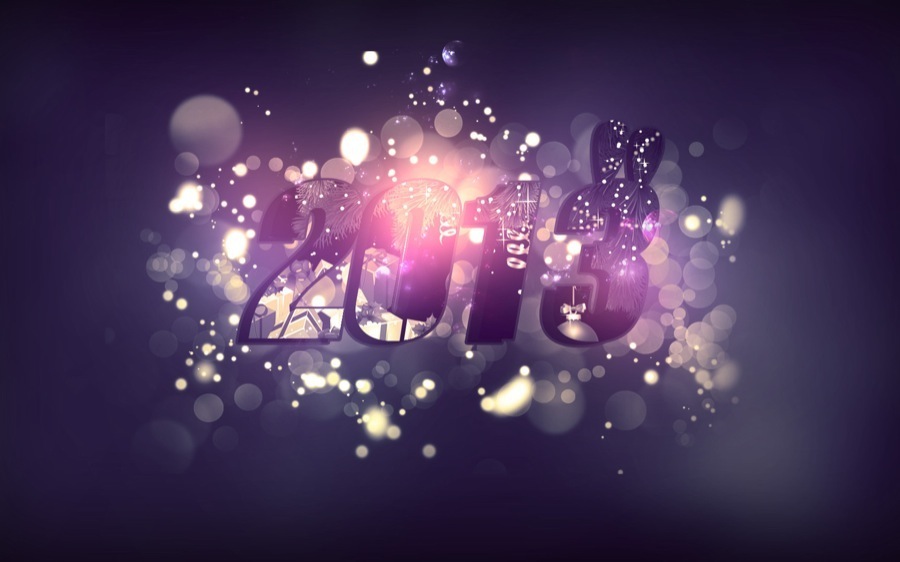 It Began With An Invitation
He's back... After a two year hiatus, Tracy was asked to come back to the Marriott! Yeah for us! NO loud music for 20-somes this year... We get responsible adults who spend money and have fun!
We Gathered The Gang And Off We Went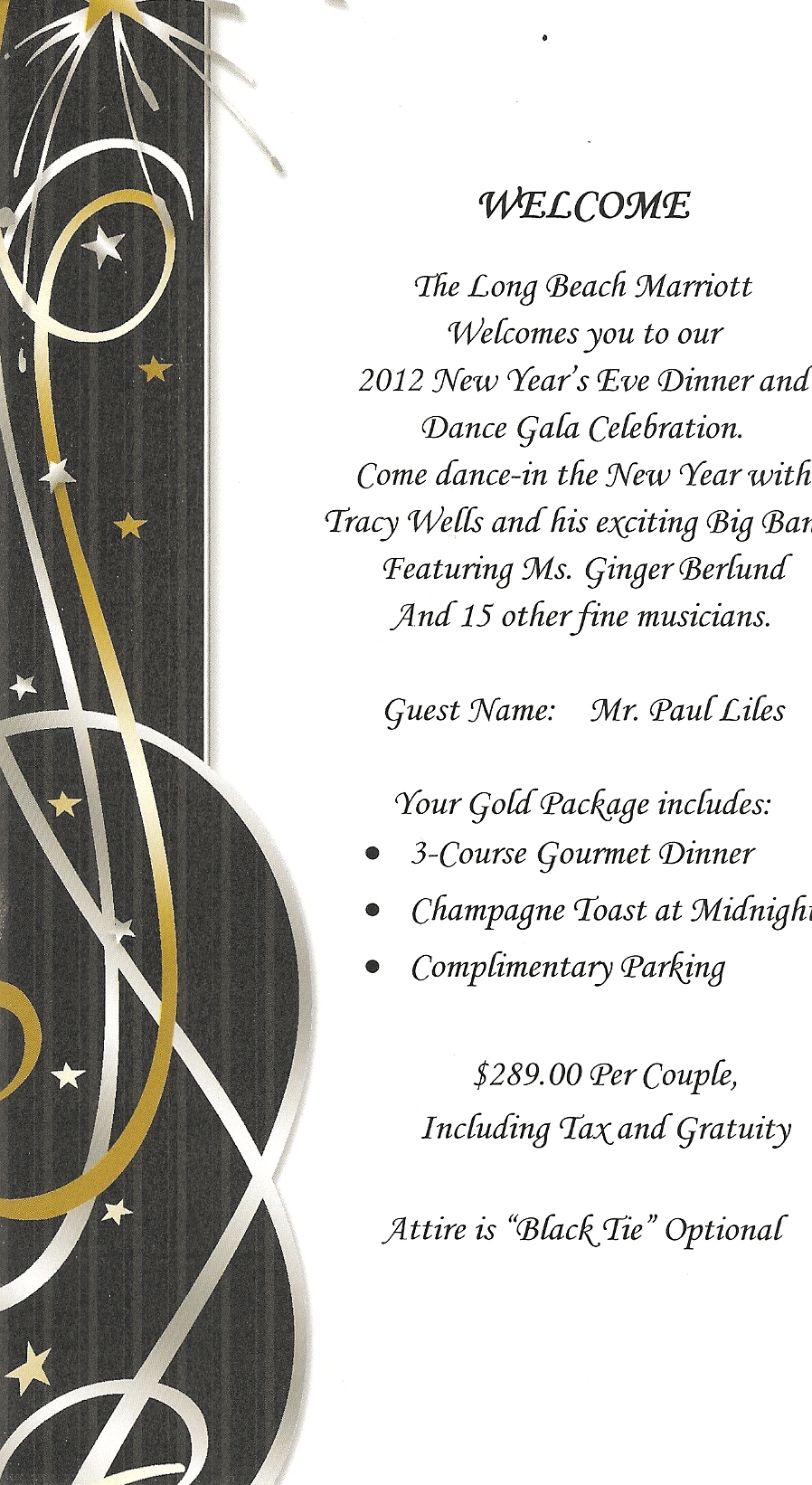 Some of us needed be home and some of us stayed overnight to avoid the traffic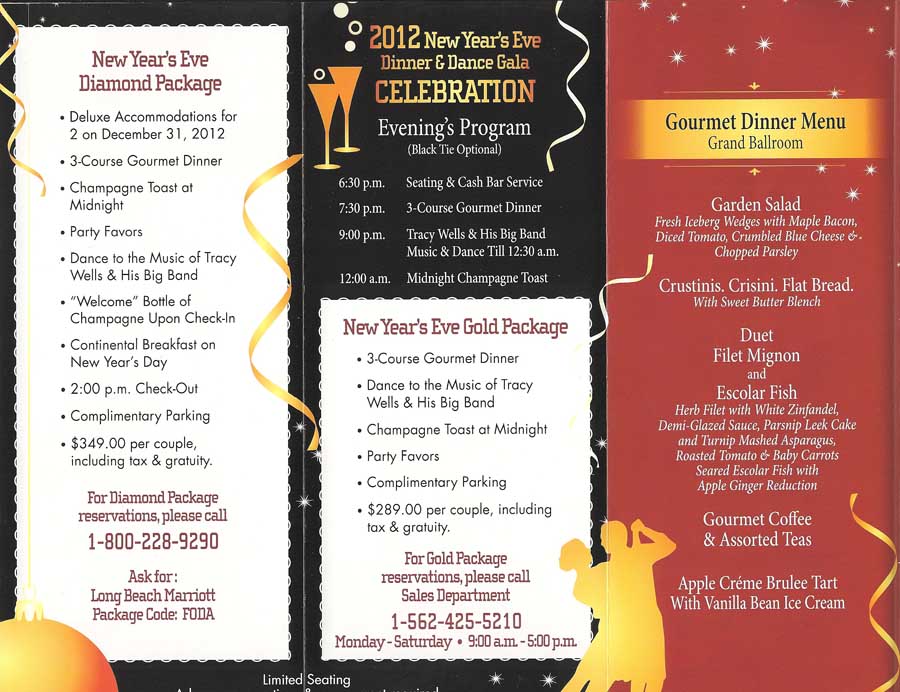 Click for full size
Where? The Long Beach Airport Marriott Hotel!
Explore a resort-like hotel near Long Beach Airport offering complimentary airport shuttle and complimentary parking in a secure suburban location.
Providing ideal freeway access to top attractions, this Long Beach Airport hotel is near major sports venues, Disneyland, and Aquarium of the Pacific .
The hotel staff were extremely friendly and arranged it so our entire group could all sit together.
The music by Tracy Wells was fantastic... It's great to hear real Big Band music again at the hotel.
Many of us took advantage of their great offer and stayed overnight and enjoyed waking up to a nice breakfast and a glass of champagne!
Thank you Marriott for a great evening!
Who Was Here?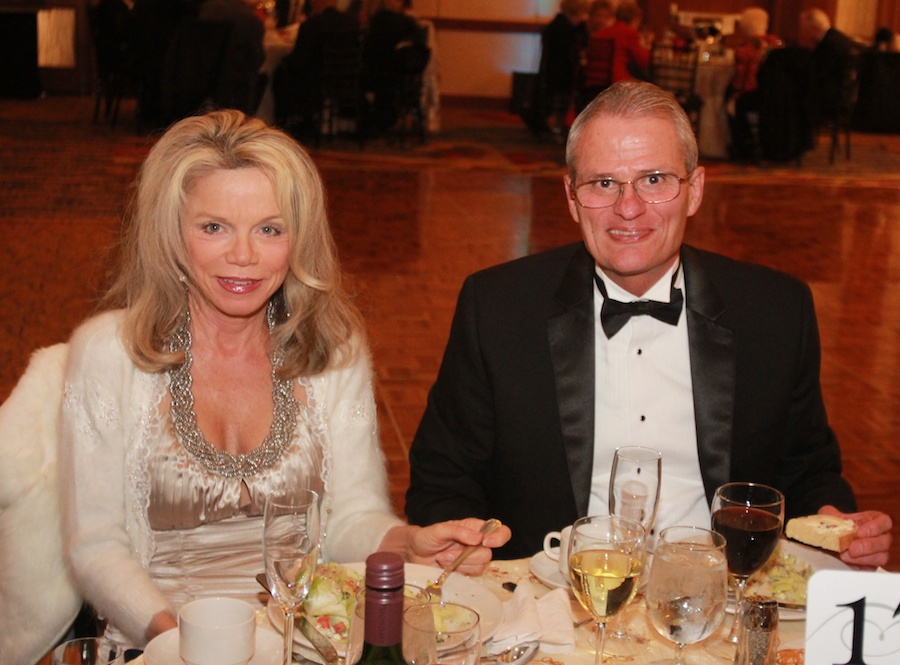 Hey there... Ready to dance?? Marianne and Craig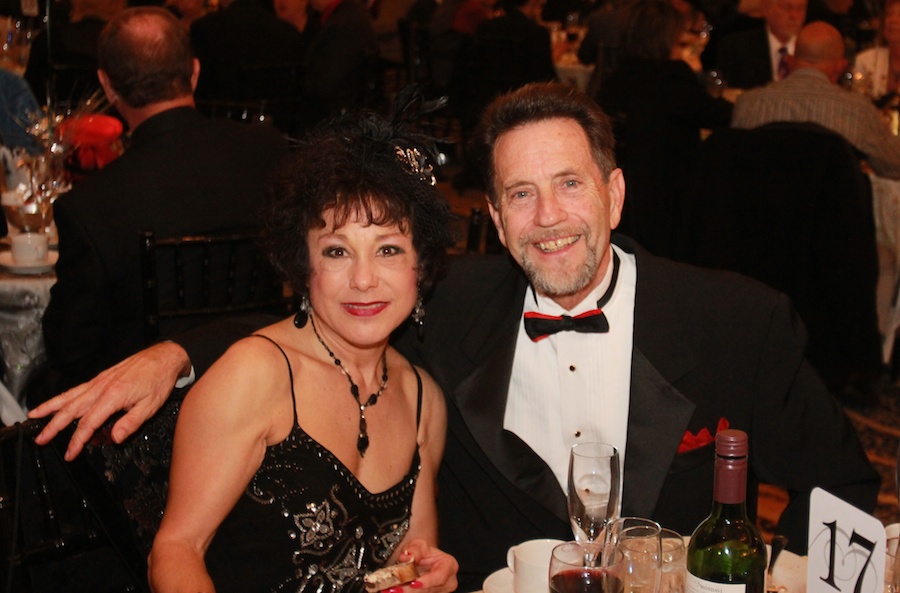 Donna and Bob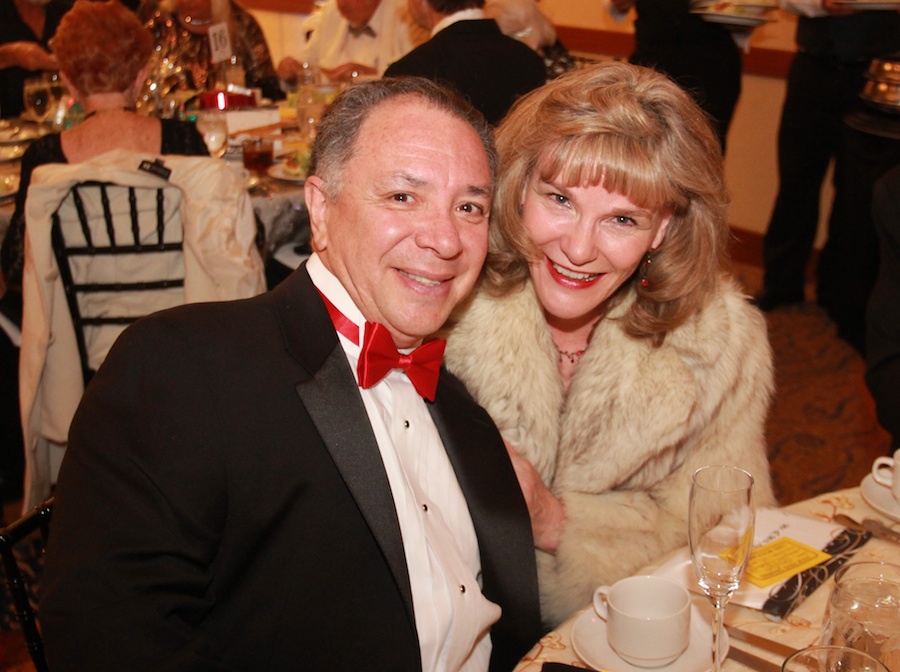 The Newlyweds - Alfredo (Fred) and Mary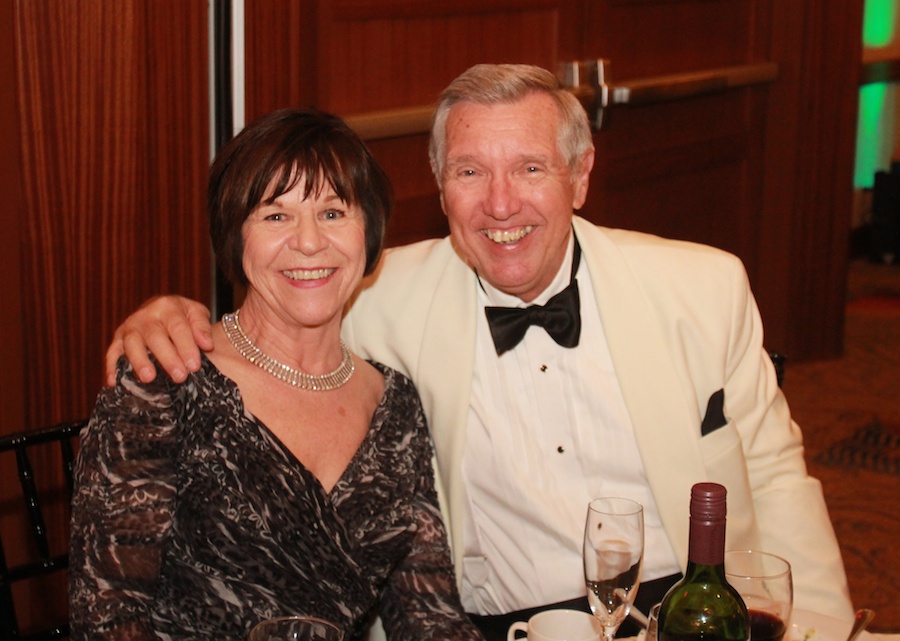 Kathy and Ed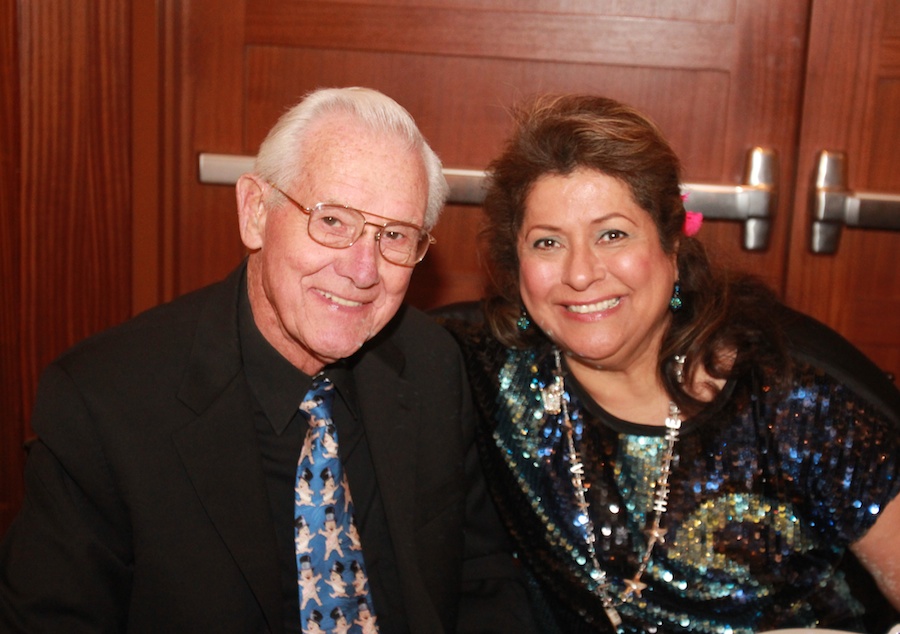 Del and Vicky

Greg and Carri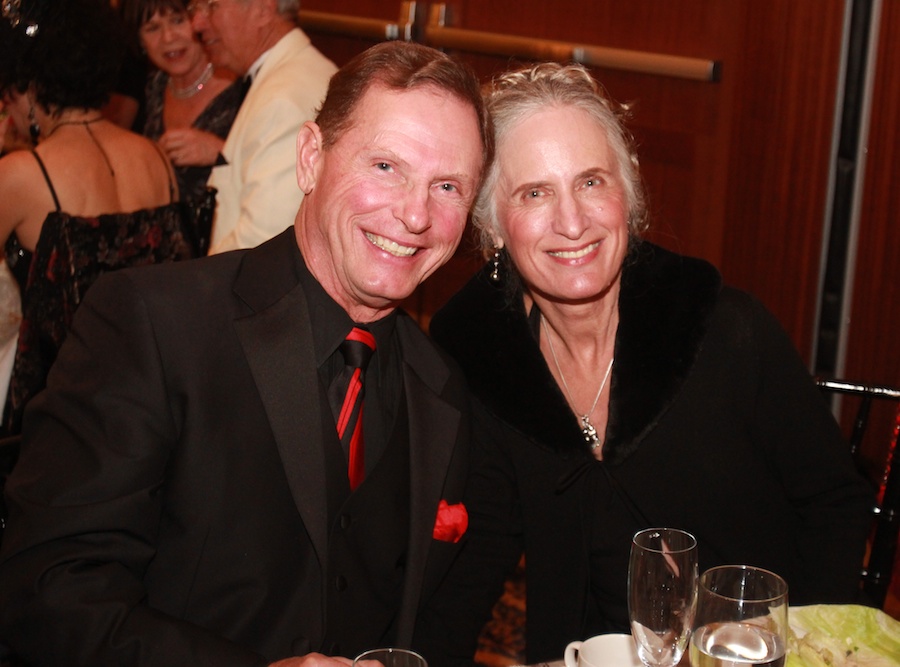 AJ and Laura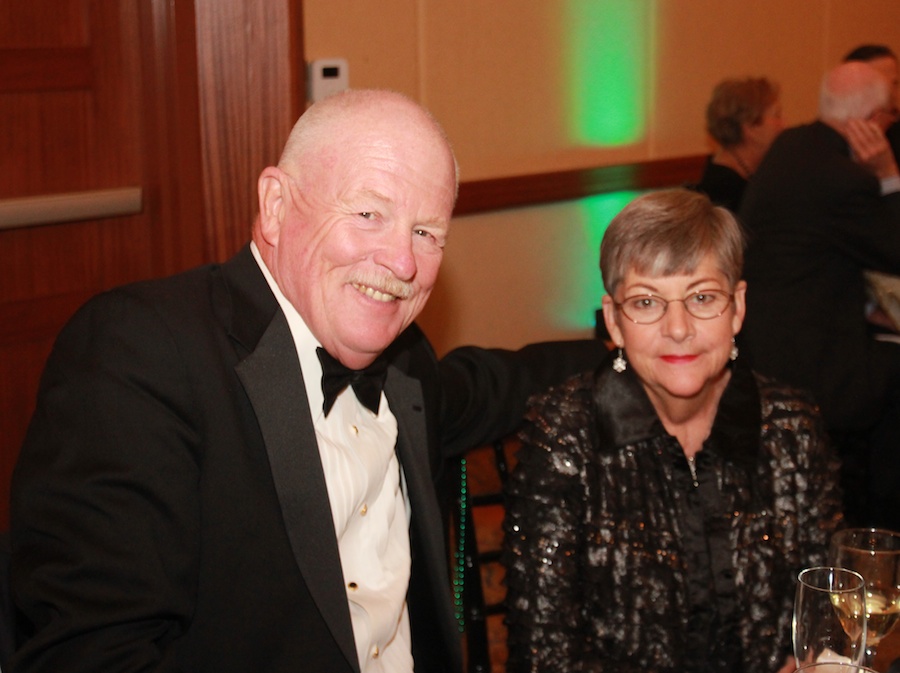 Paul and Sue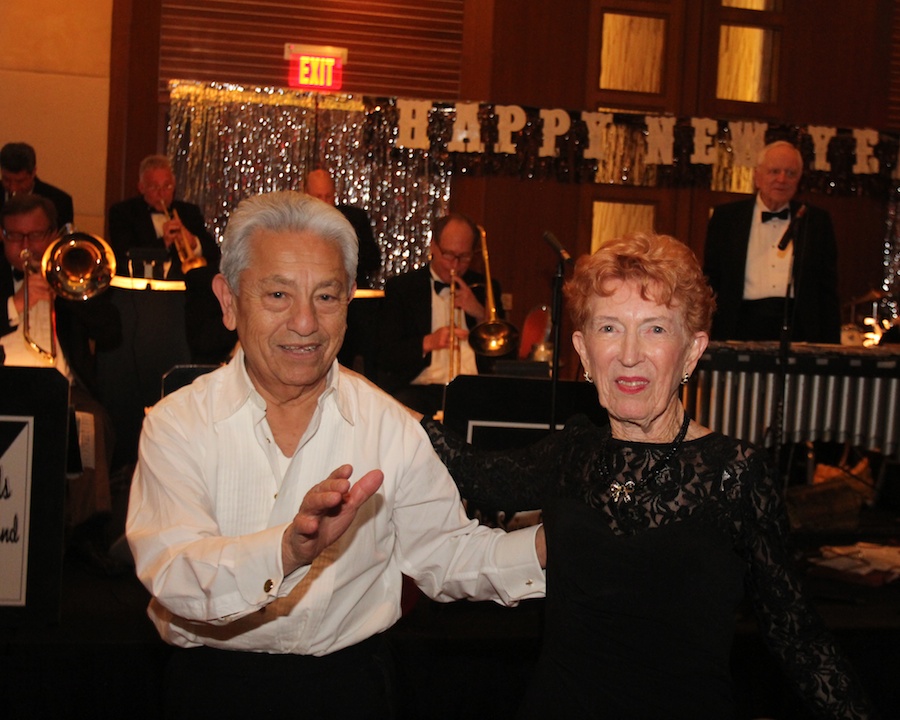 Vince and Nancy (Vince was out dancing all evening)
Let The Fun Begin!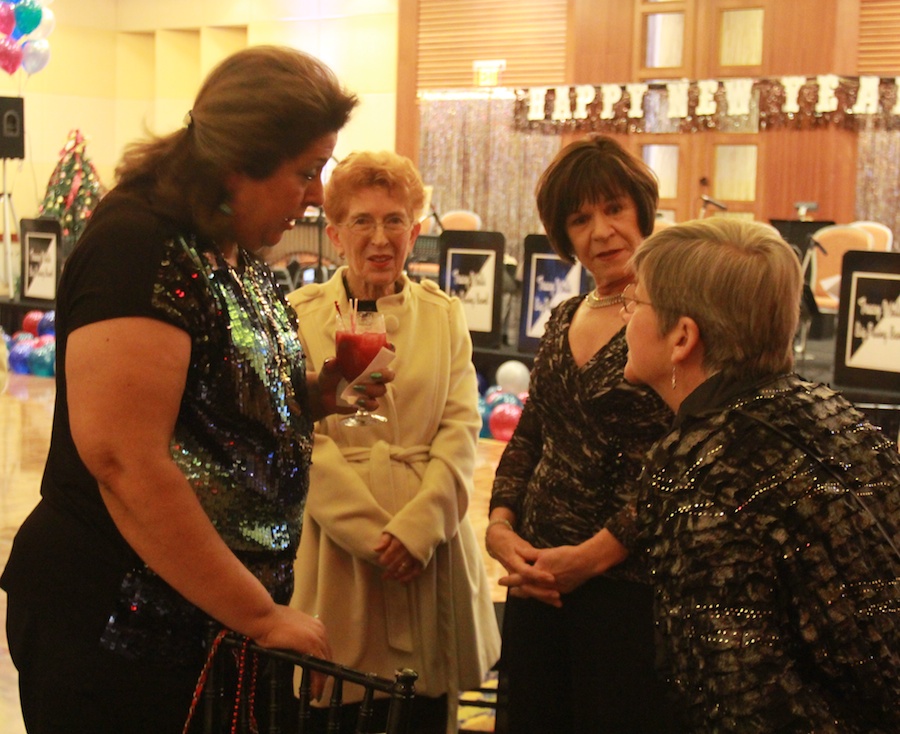 OMG.... Vicky already has a drink!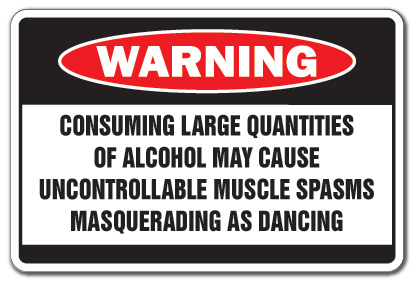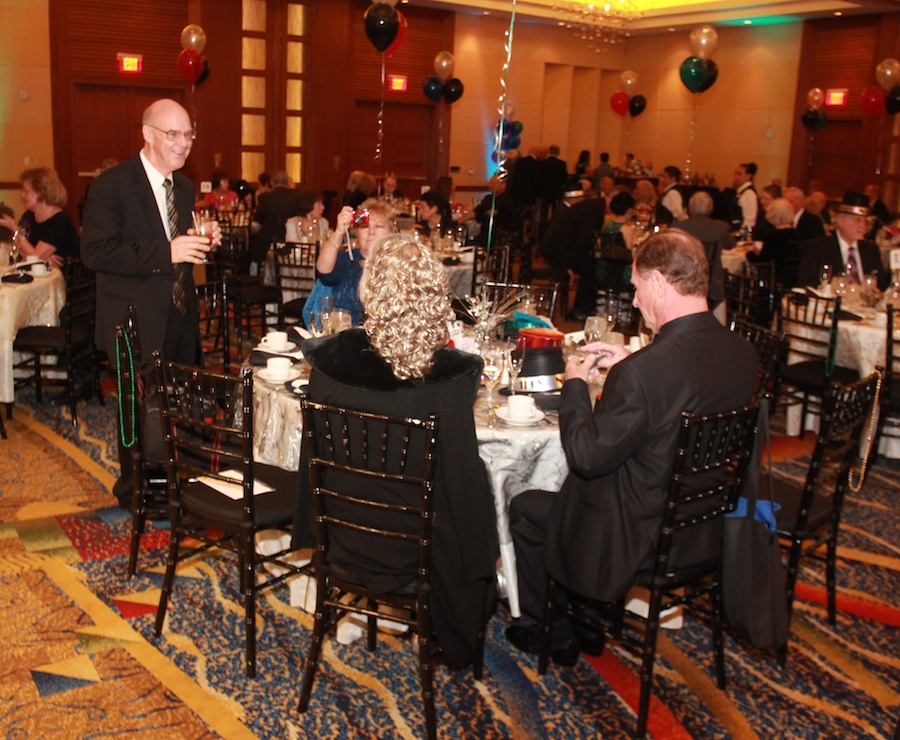 Laura and AJ made it from Sun City ... For a while

The bandstand was setup and ready to go
Did You Know? - A bandstand is a circular or semicircular structure set in a park, garden, pier, or indoor space, designed to accommodate musical bands performing concerts. A simple construction, it both creates an ornamental focal point and also serves acoustic requirements while providing shelter for the changeable weather, if outdoors.
Many bandstands in the United Kingdom originated in the Victorian era as the British brass band movement gained popularity. Smaller bandstands are often not much more than gazebos. Much larger bandstands such as that at the Hollywood Bowl may be called bandshells and usually take a shape similar to a quarter sphere. Though many bandstands fell into disuse and disrepair in the post-war period, the cultural project the Bandstand Marathon has seen bandstands across the U.K utilized for free live concerts since 2008.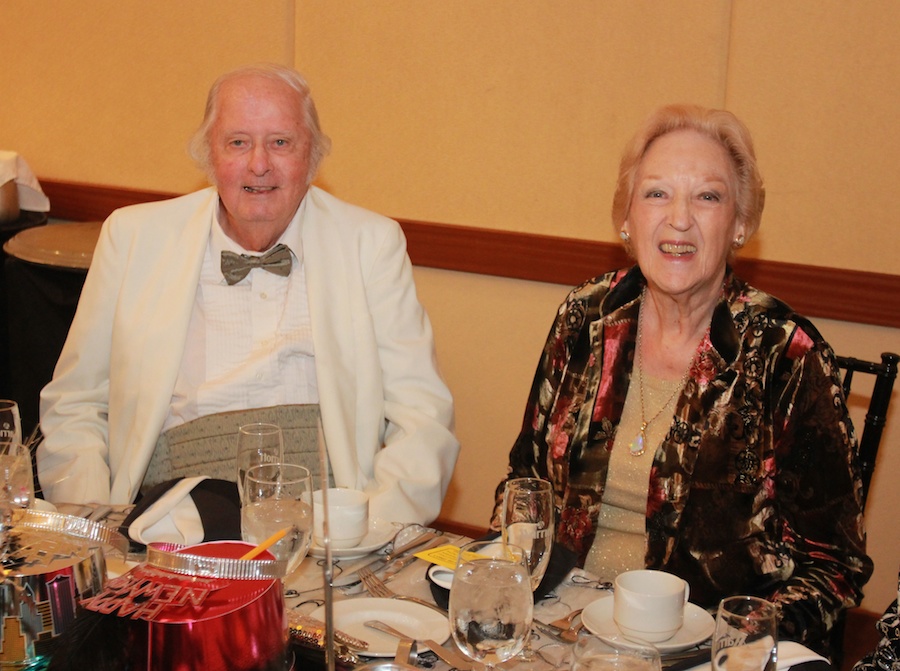 Roy and Bernice from Alpine Village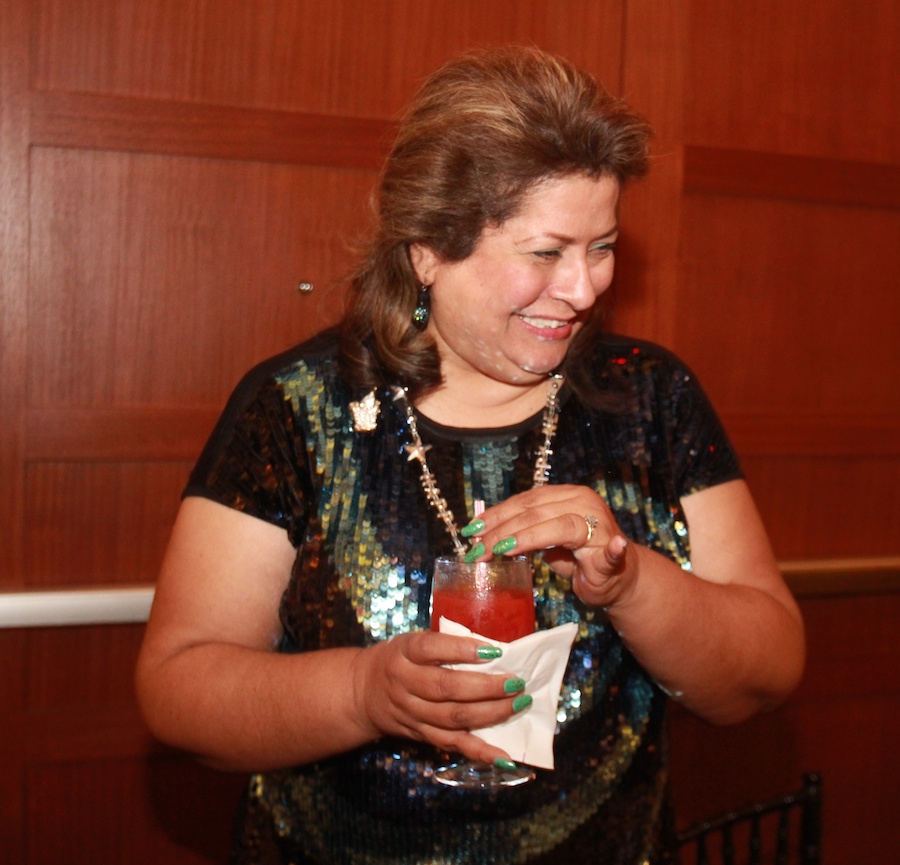 Drink #2... This is gonna be a great evening!!

It's OK... Del is driving... Oh oh!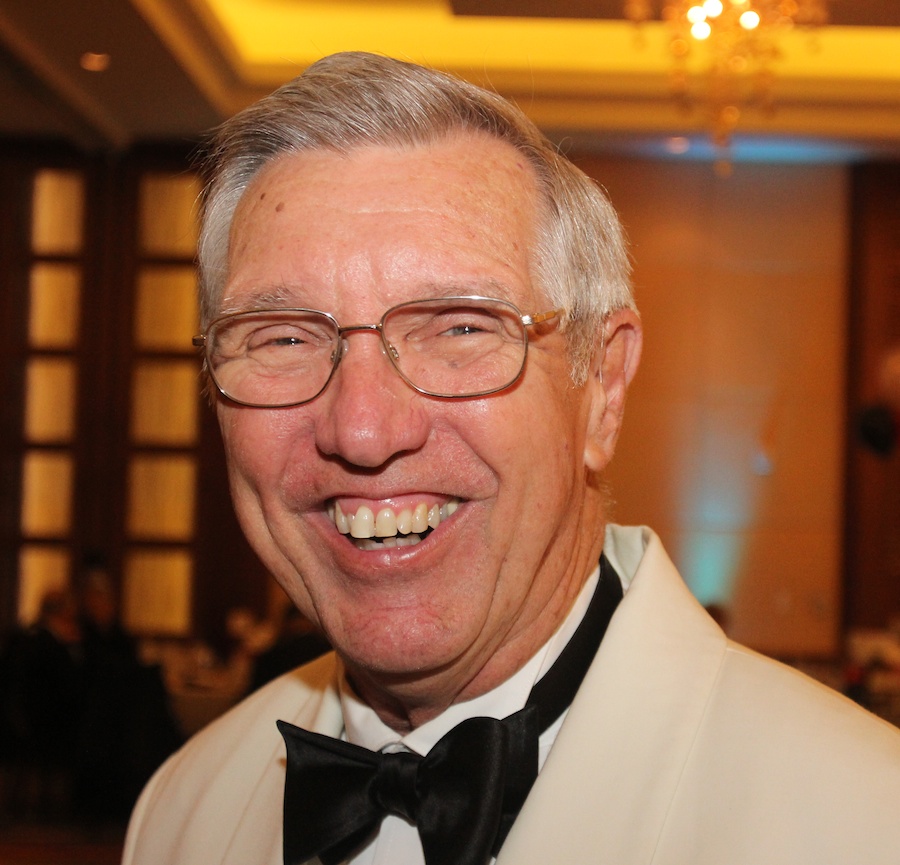 Ed was all smile this evening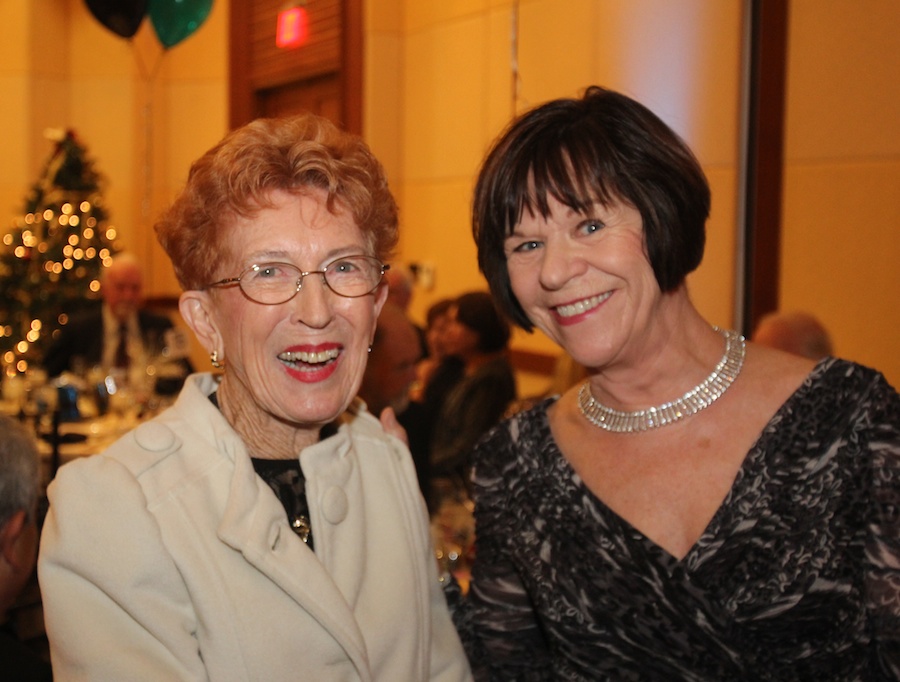 Nancy and Kathy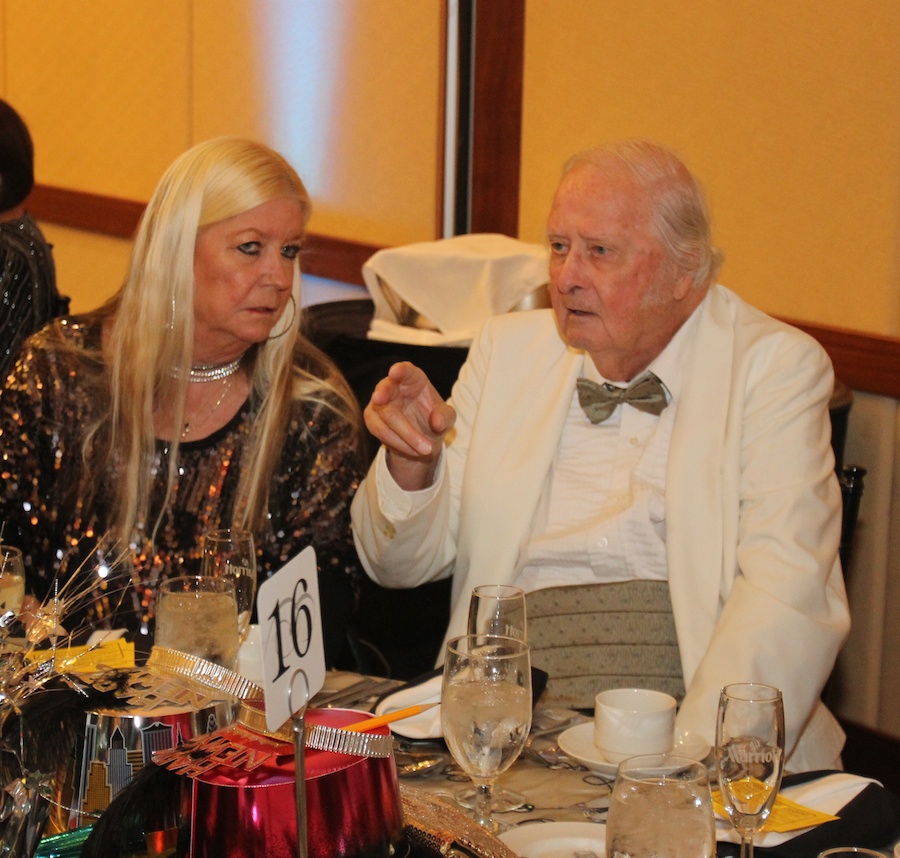 Roy has a good listener....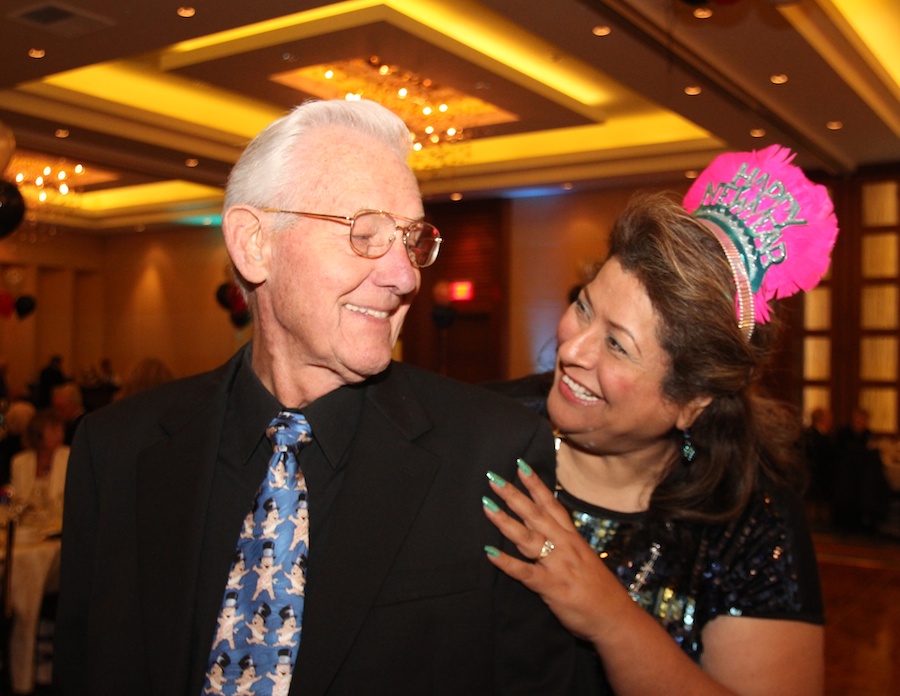 "I'm keeping an eye on you!"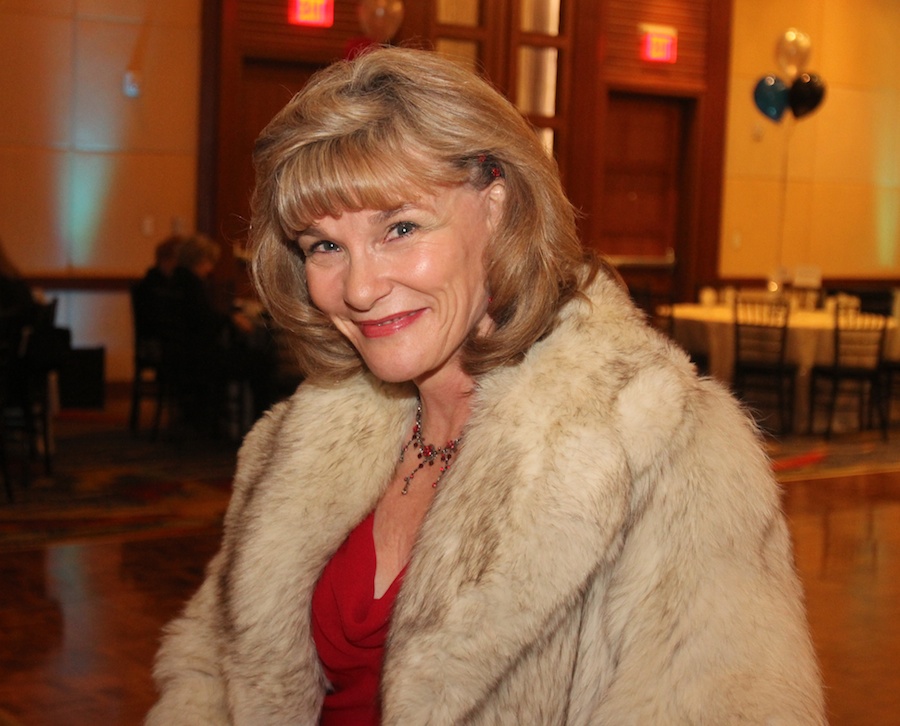 Dr. Mary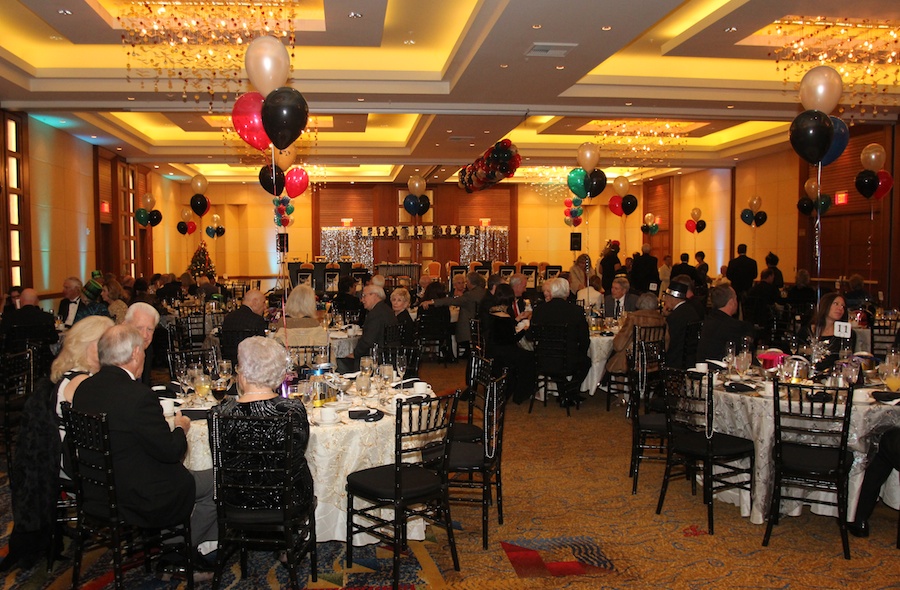 The hall was beautifully decorated for the evening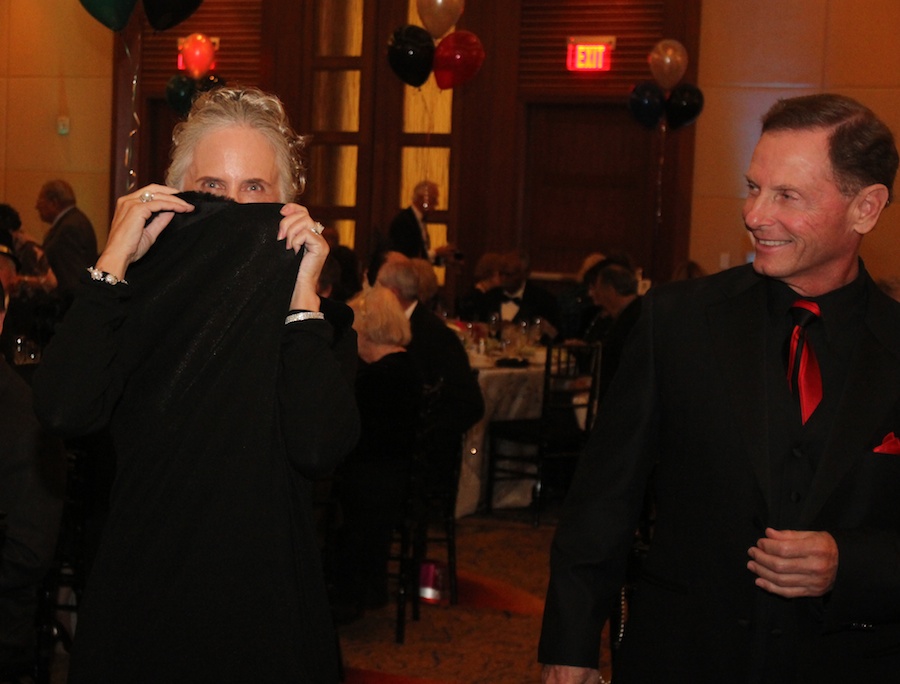 It's OK.... Not a robbery.... Just Laura

Marianne and Craig arrive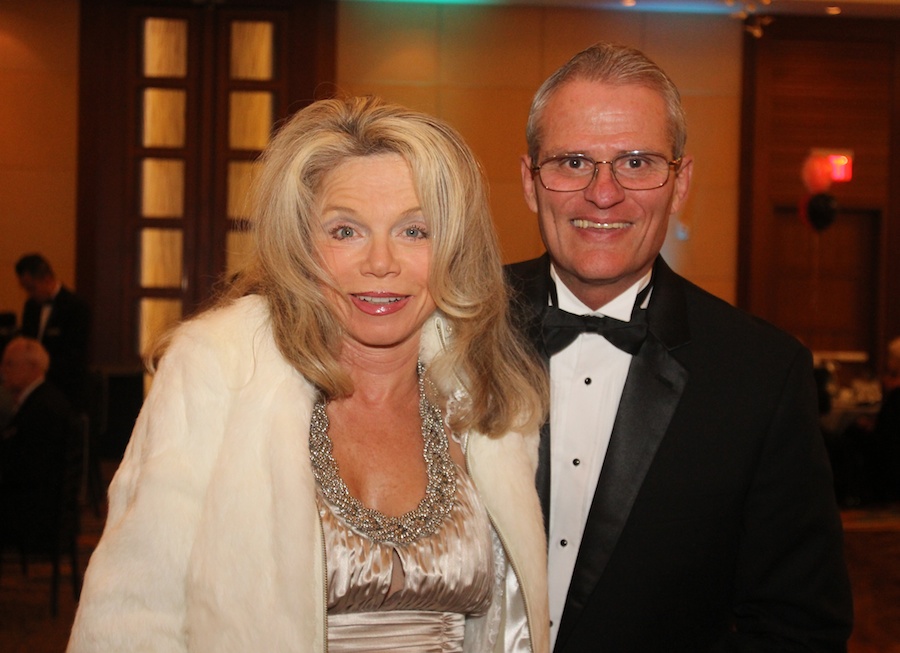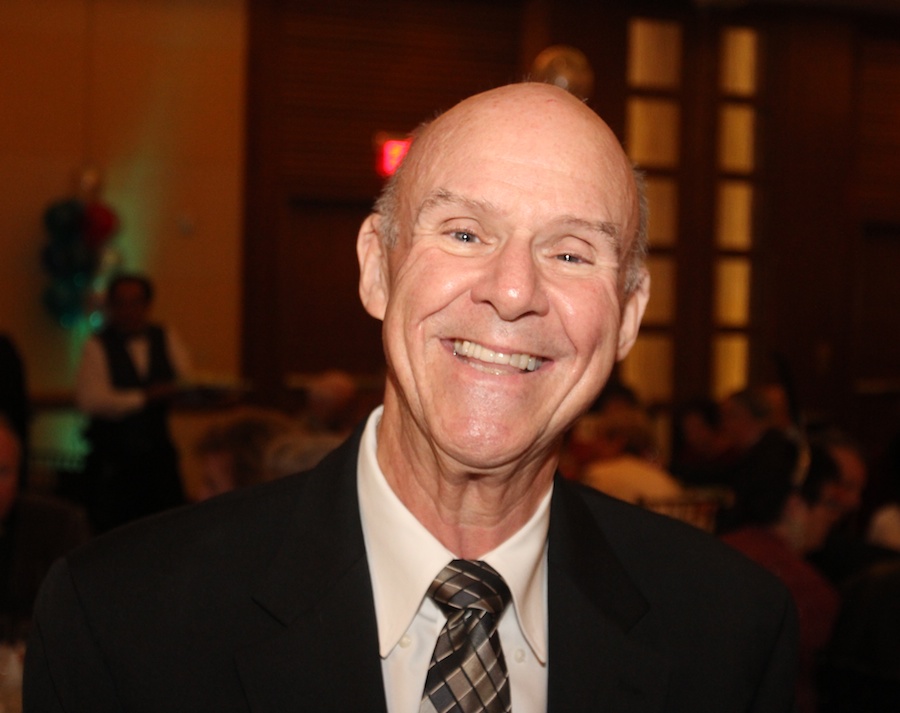 Greg joined us this evening

"I'm ready for midnight!"
OK, Let's Dance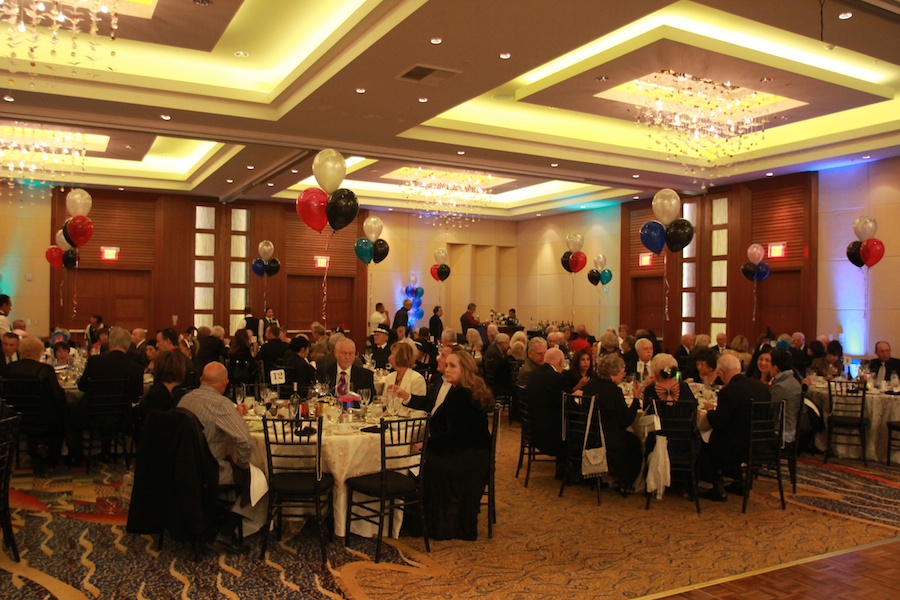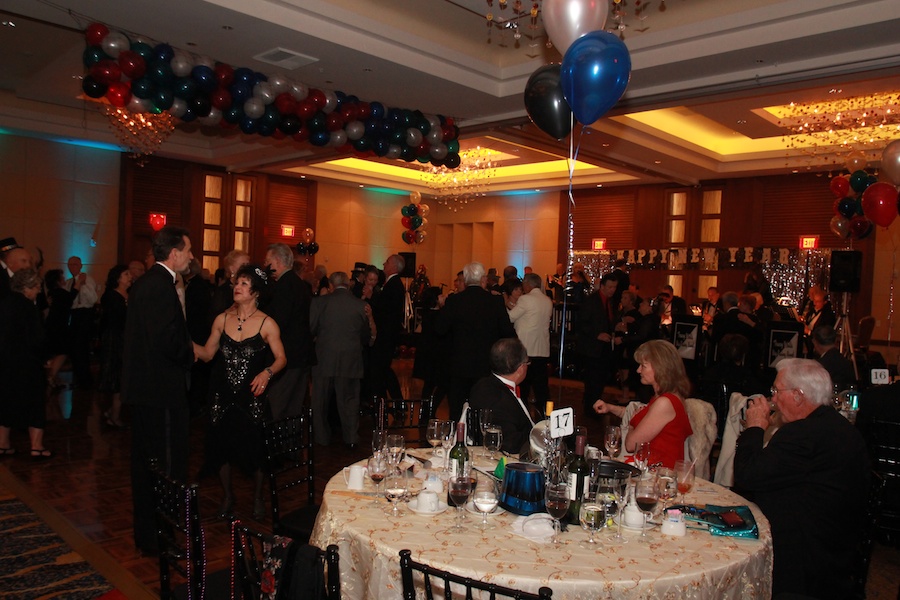 The music gets underway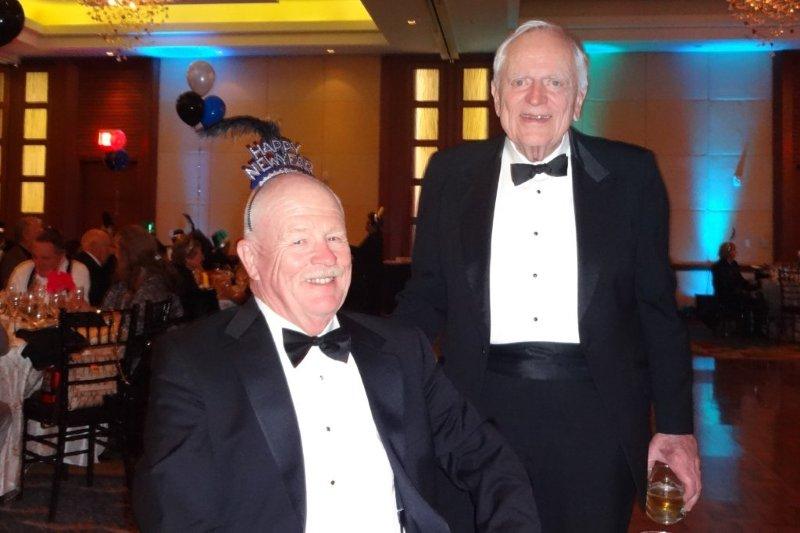 Tracy and Paul go back to the 1960's when they worked together on Apollo! (Courtesy of the VickyCam)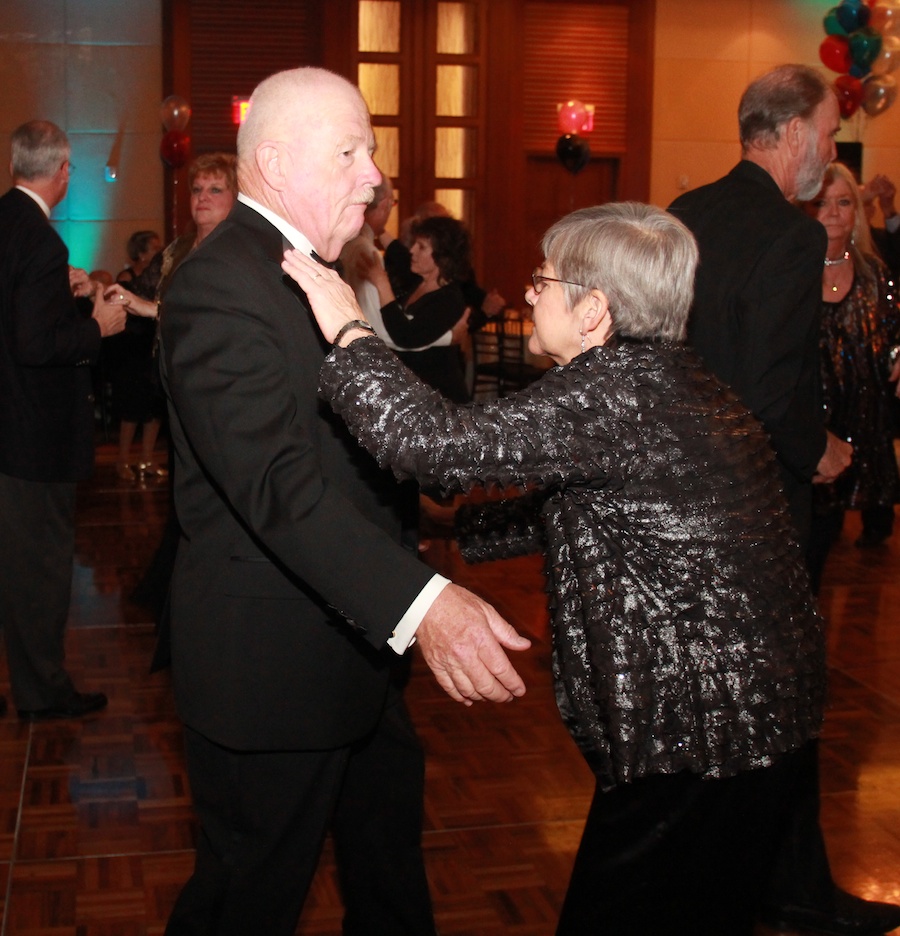 Time to dance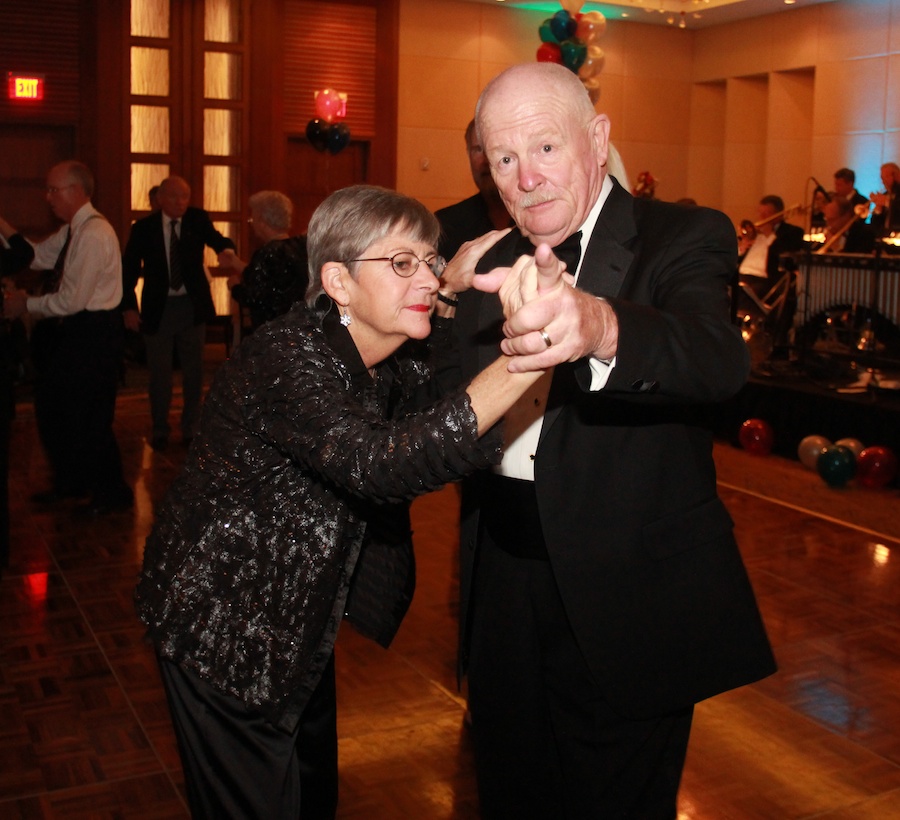 Follow the fickle finger of fate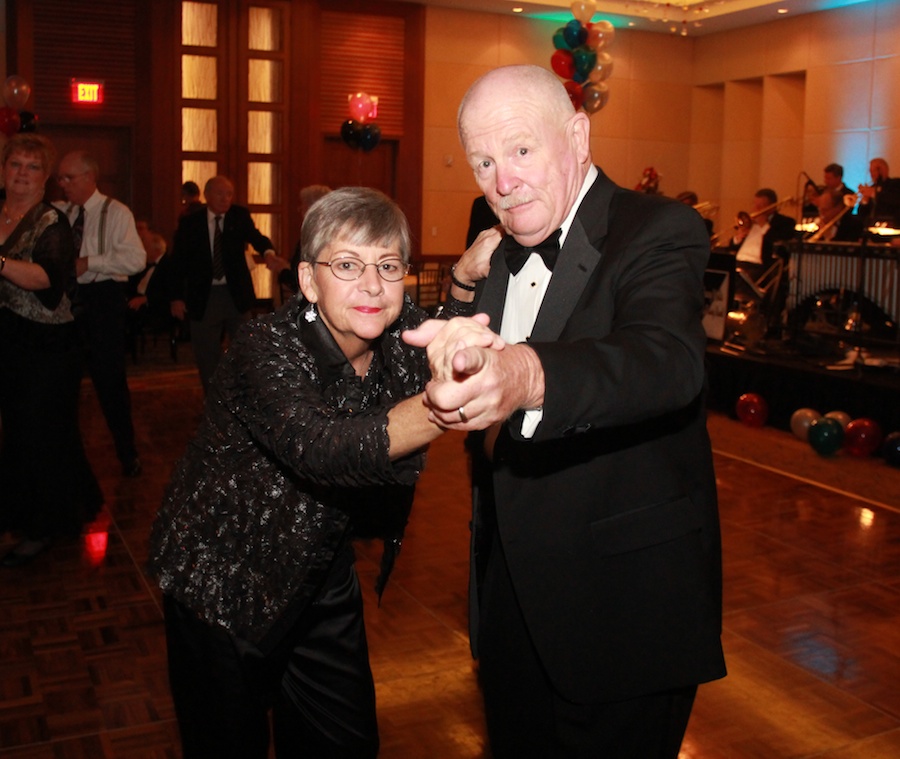 "If I close my eyes maybe he will stop!"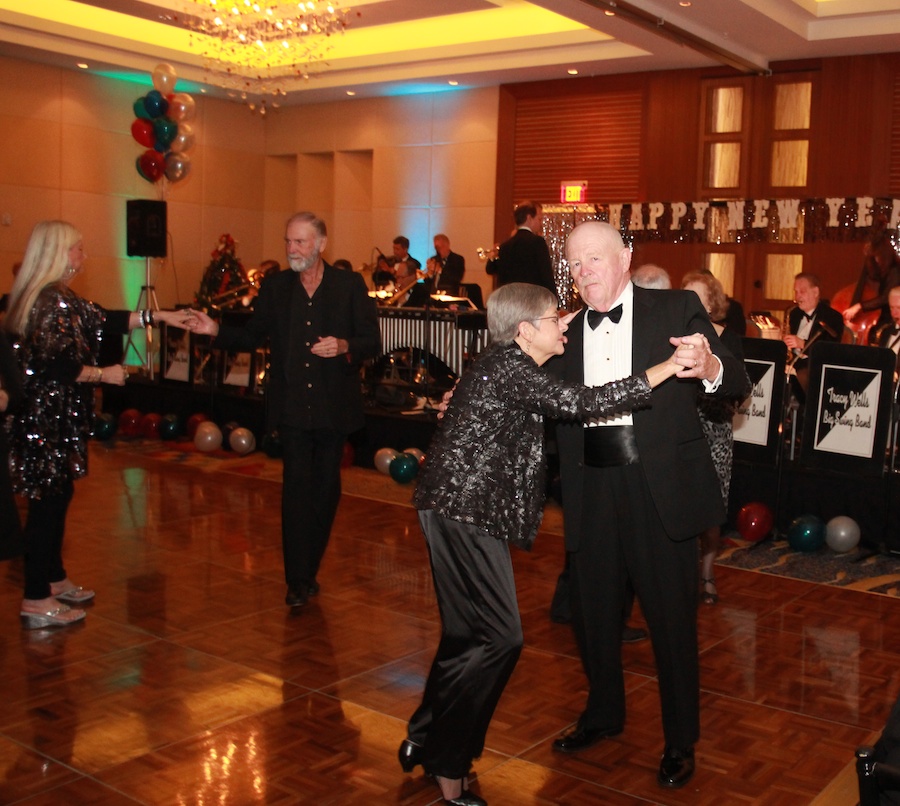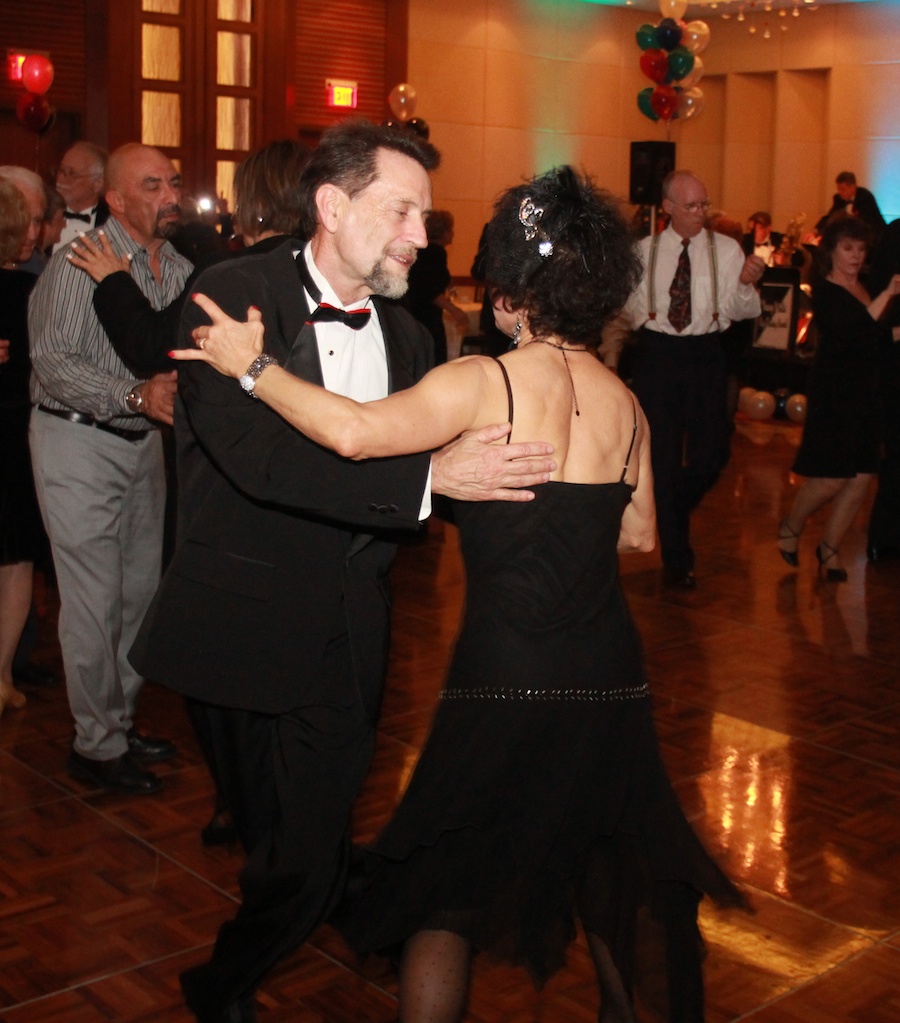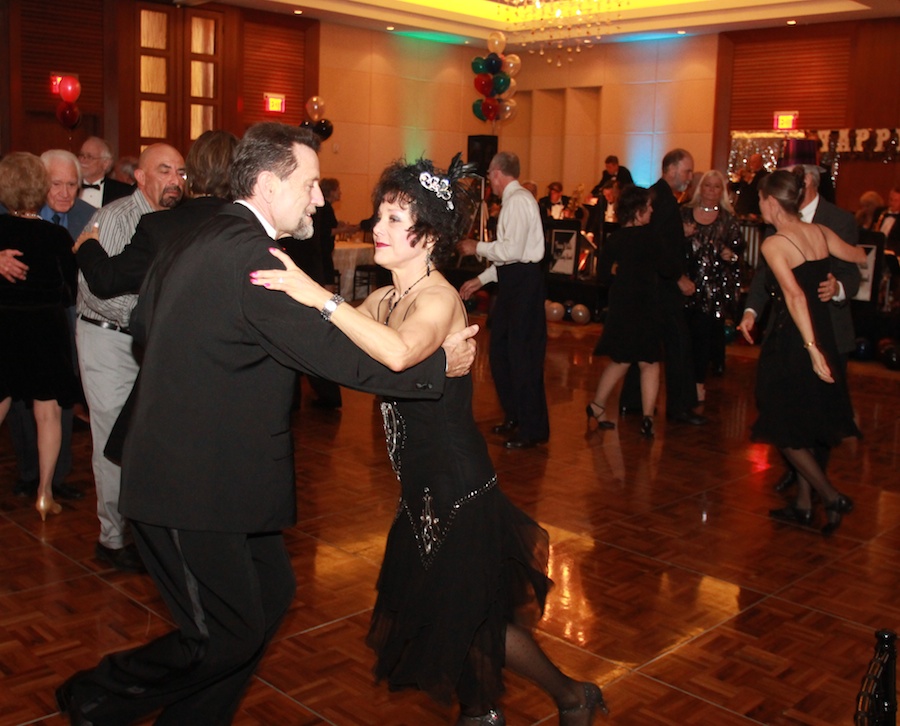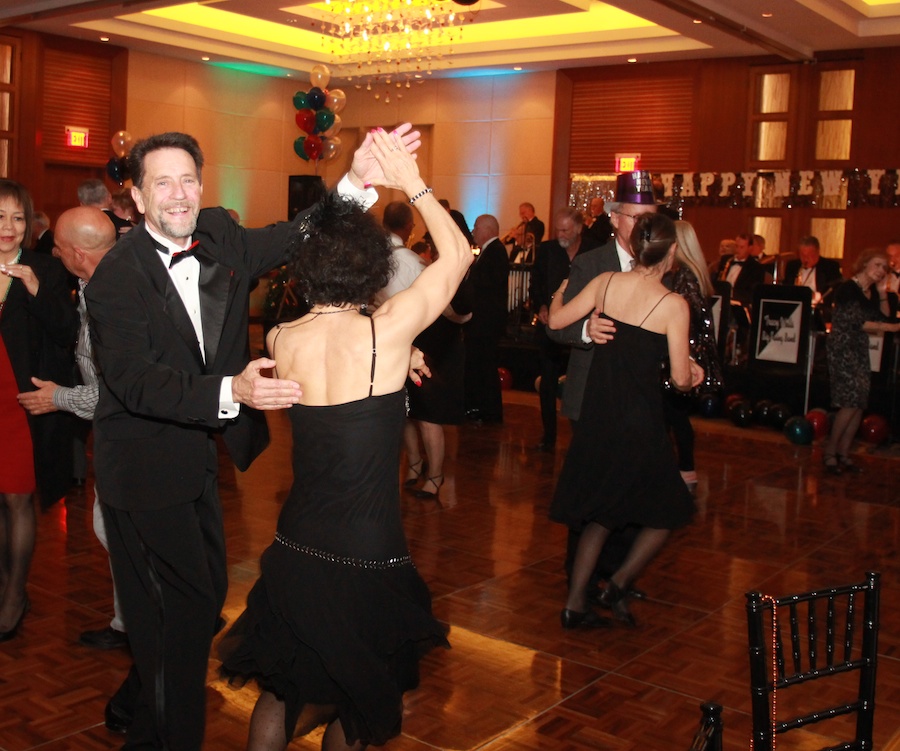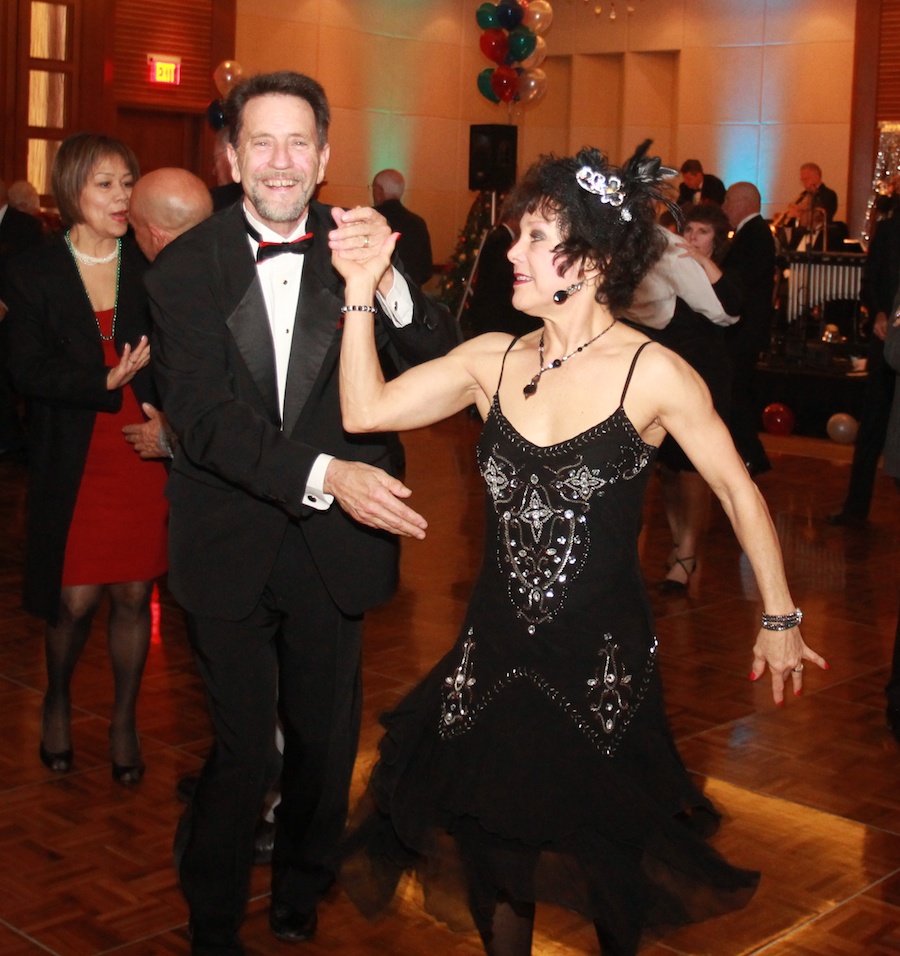 "Look... She is doing 33 1/3 RPM"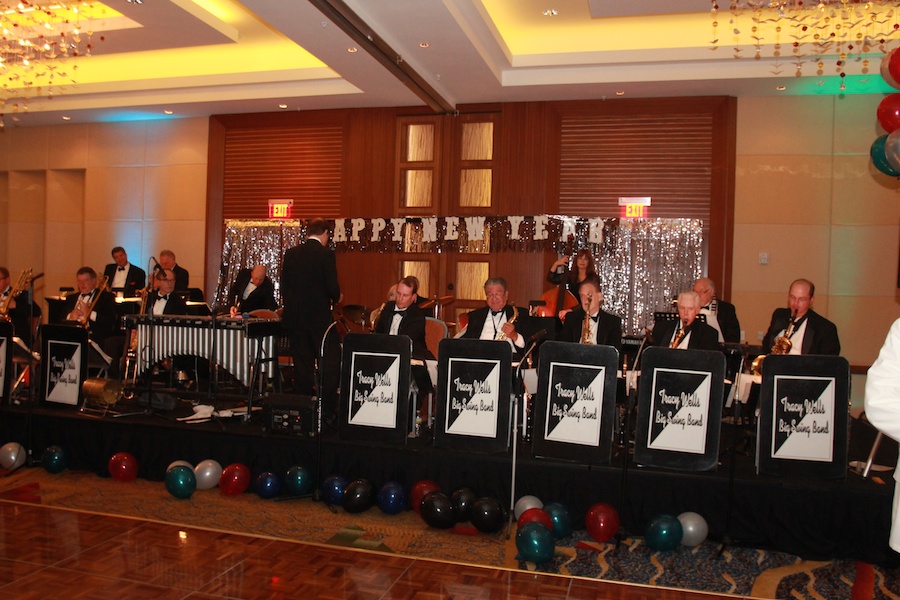 The Tracy Wells Band is simply great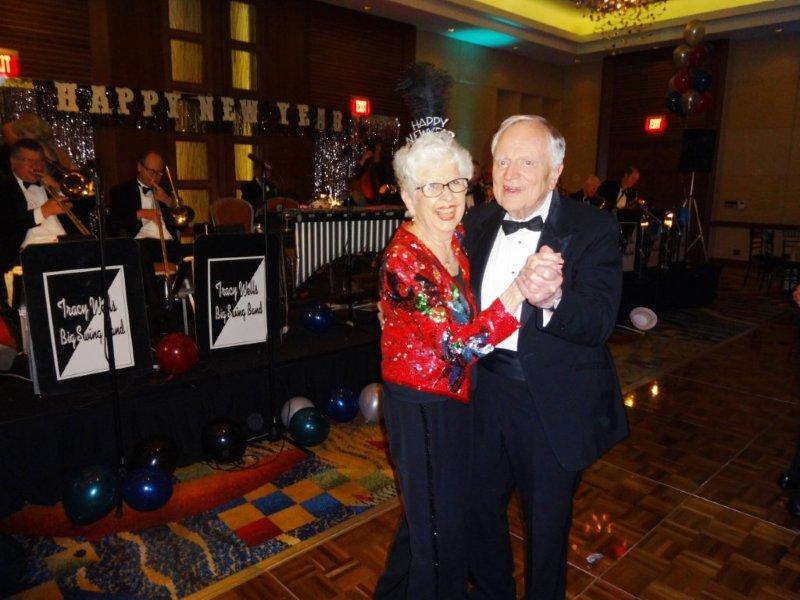 Tracy also trips the light fantastic (Courtesy of the VickyCam)
Did You Know? - Tracy Wells – A Long Beach resident,Tracy is a transplanted Midwesterner from Quincy, Illinois. In earlier years he led big bands at the U.S. Naval Academy and at the University of Missouri. Later in Southern California he was featured with the Johnny Ricardo Latin band, free-lanced with jazz groups, vocal groups, and led other bands. Tracy is a trumpeter, vibraphonist, vocalist and arranger.

Ginger Berglund – Contributing her excellent voice to the band's variety in programming and complementing the band's swinging styles with her polished performances of ballads, swing, and jazz – even in foreign languages – Ginger reflects her extensive experience in theater, opera, other bands and jazz groups.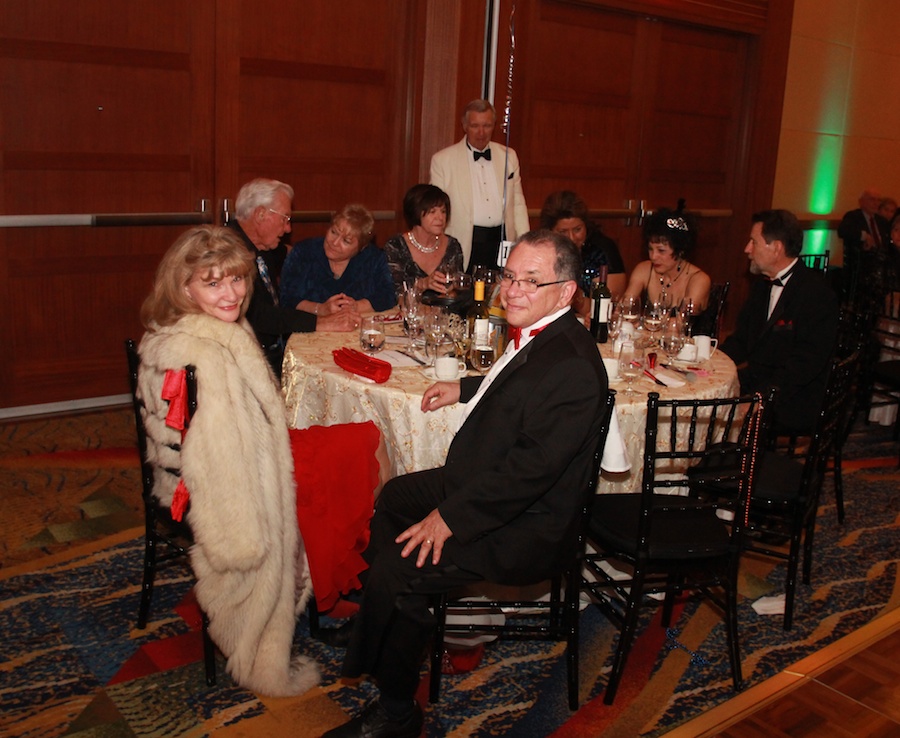 Awaiting the stroke of midnight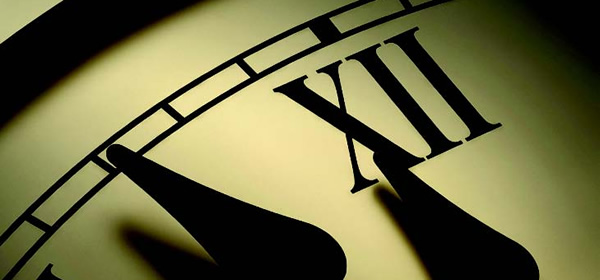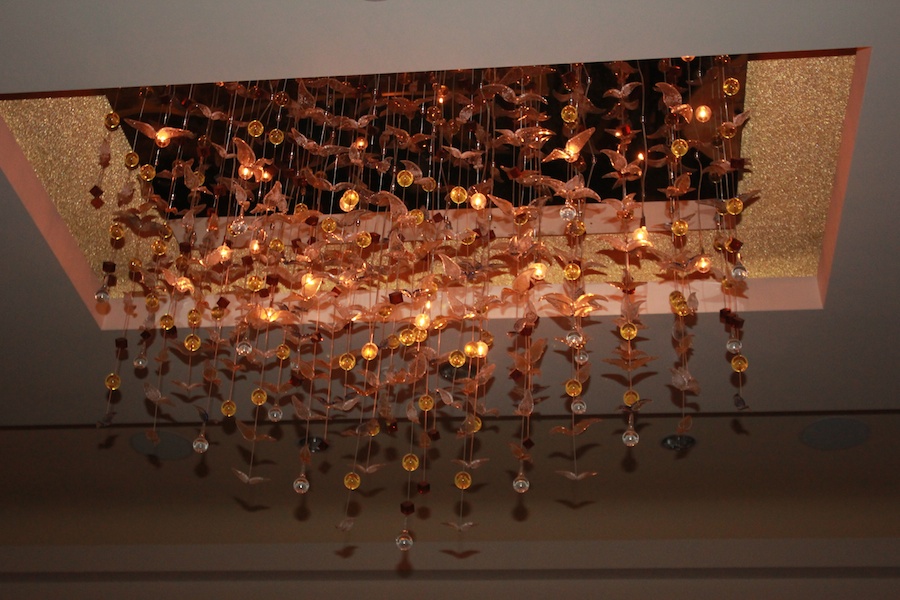 "I'll just wait right here"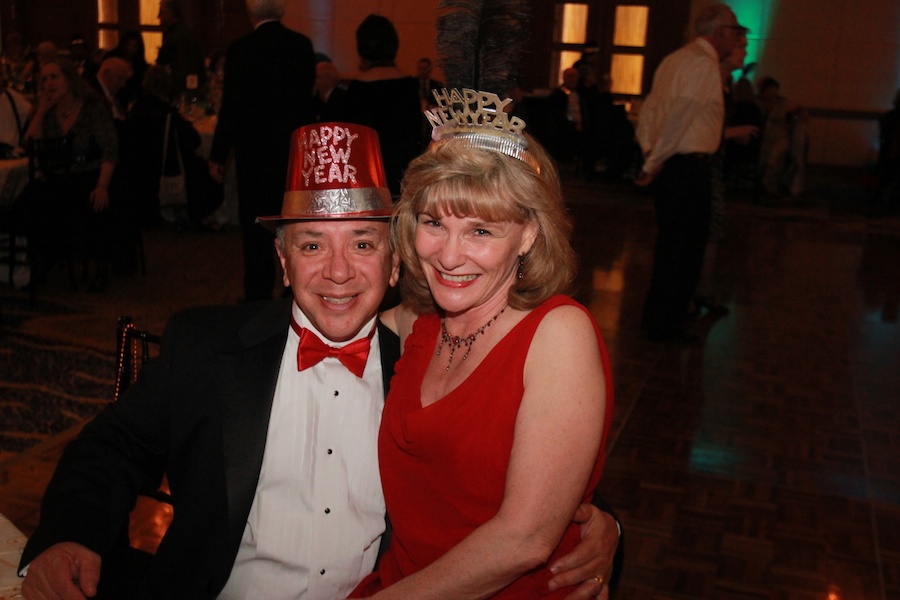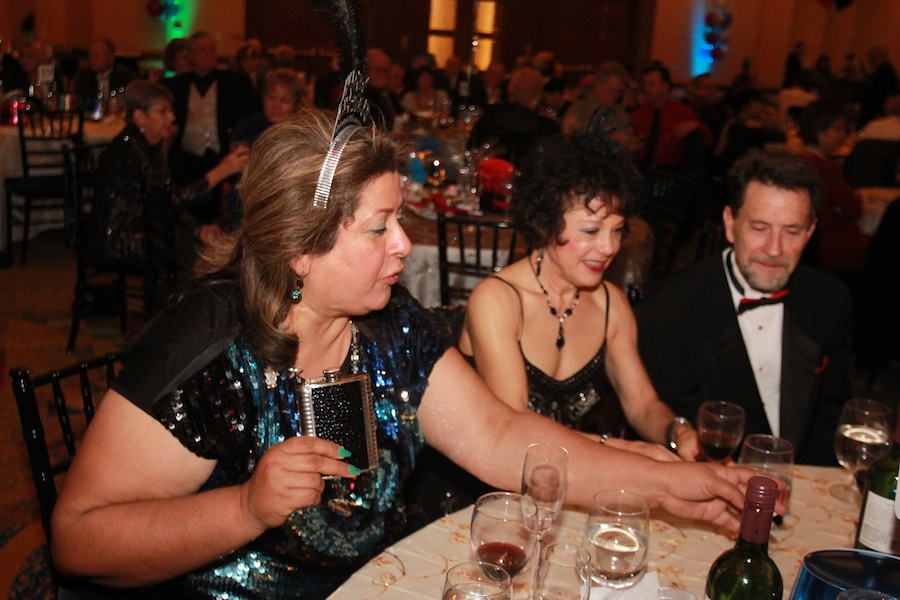 She has finished the glasses... Now using flask directly ... This is a bad sign
Did You Know? - The hip flask began to appear in the form recognized today in the 18th century, initially used by members of the gentry. However, less compact versions had been in production for several centuries. Notably, in the Middle Ages, there are several accounts of gutted fruit being used to store liquor. During the 18th century, women boarding docked British warships would smuggle gin into the ship via makeshift flasks, created from pig's bladders and hidden inside their petticoats. Following the act of prohibition in 1920s America, the state of Indiana banned the sale of cocktail shakers and hip flasks.
Antique hip flasks, particularly those made of silver, are now sought-after collector's items. The hip flask appears frequently in comedy, in part because it allows drinking in inappropriate situations where a bottle would not normally be found--for instance, in Two and a Half Men, where Charlie Harper (Charlie Sheen) drinks alcohol from a hip flask during a funeral.
In the Royal Air Force, "hip-flask" was used as code for a revolver.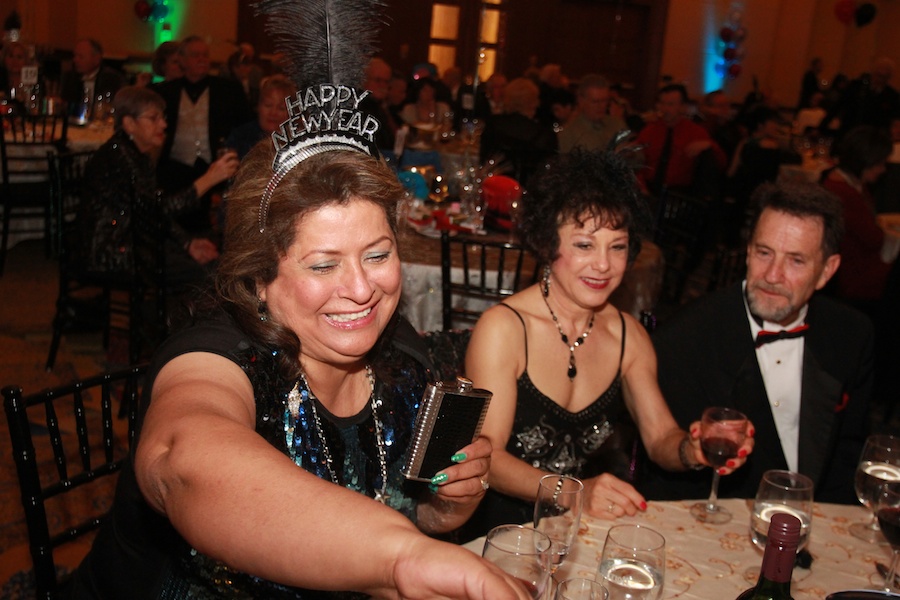 " It's medicinal I tell you!!"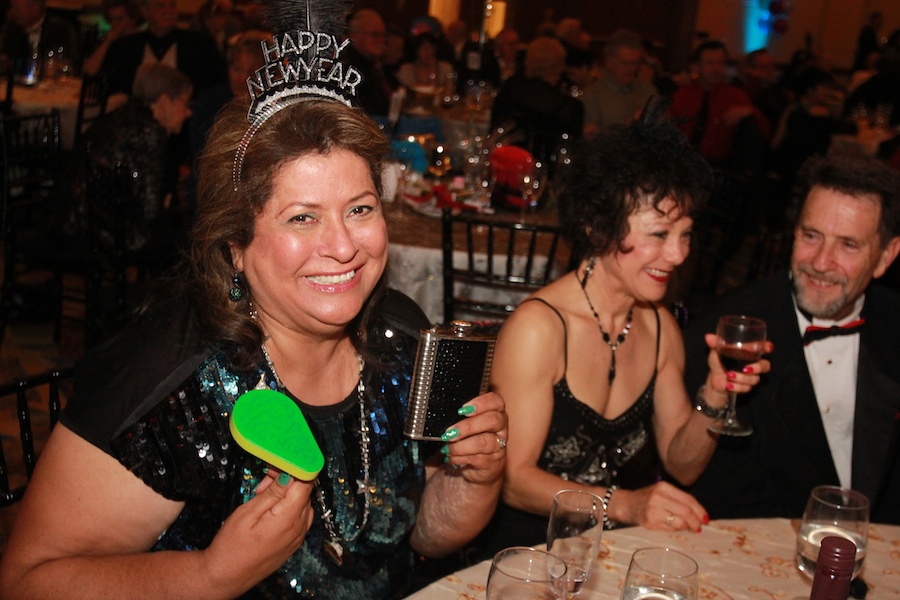 Who me make noise???