She Was The Cats Meow!

It was like loosing a dear friend even though we had never met....

She was a heart throb!
I Admit, I really thought she was great! Million dollar smile and a regular person... Nothing phony there! To me she was a star and will always be bright and shining. Born in Utica, New York to an Italian-American family, she took dancing and music lessons as a child to try to overcome shyness. Her family had moved to southern California when she was four years old.

In 1955, the 12-year-old was discovered by Walt Disney as she performed as the Swan Queen in Swan Lake at a dance recital in Burbank, California. On the basis of this appearance, Disney cast her as one of the original "Mouseketeers". She was the last of them to be selected, and the only one picked by Walt Disney. She soon proved to be quite popular. By the end of the first season of Mickey Mouse Club, she was receiving 6,000 letters a month, according to her Disney Legends biography.

In addition to appearing in many of the Mouseketeers' sketches and dance routines, Funicello starred or co-starred in a number of serials on The Mickey Mouse Club. These included Adventures in Dairyland, her own self-titled serial, Walt Disney Presents: Annette (which co-starred Richard Deacon), and the second and third Spin and Marty serials, The Further Adventures of Spin and Marty and The New Adventures of Spin and Marty.


Her music was (and is) excellent!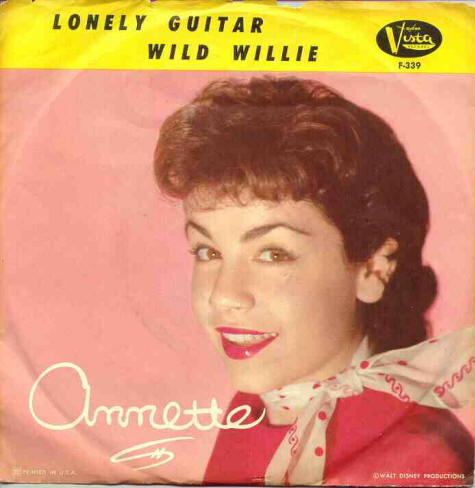 Wow! She was every guys girl friend!
She Could Do Anything
Her biography at IMDB says it all, a class act! It's nice to see her over the years in her various roles. Her bout with MS and the terrific way she supports the MS research is just another example of a class act!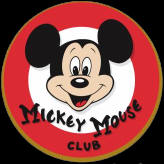 I was a little to old to watch this program however I do admit I would do my homework and listen to it in the background so I could watch the serials like Spin and Marty and get a glimpse of Annette singing or dancing.

The Mickey Mouse Club was a long-running American variety television series that began in 1955, produced by Walt Disney Productions and televised by the American Broadcasting Company, featuring a regular but ever-changing cast of teenage performers.

The Mickey Mouse Club was created by Walt Disney. The series has been revived, reformatted and reimagined several times since its initial 1955-1959 run on ABC.

The original series has been repackaged and rerun several times over the decades.