August 30th And We Are Off Again Sailing The Bounding Main!
We are having a heat wave. At Brian and Jan's house it was about 100 degrees and locally is was in the 90's so... To the beach we go!
We decided to take the water taxi over to Long Beach, have lunch, take a harbor tour, and return. Join the fun!

Quick trip on the taxi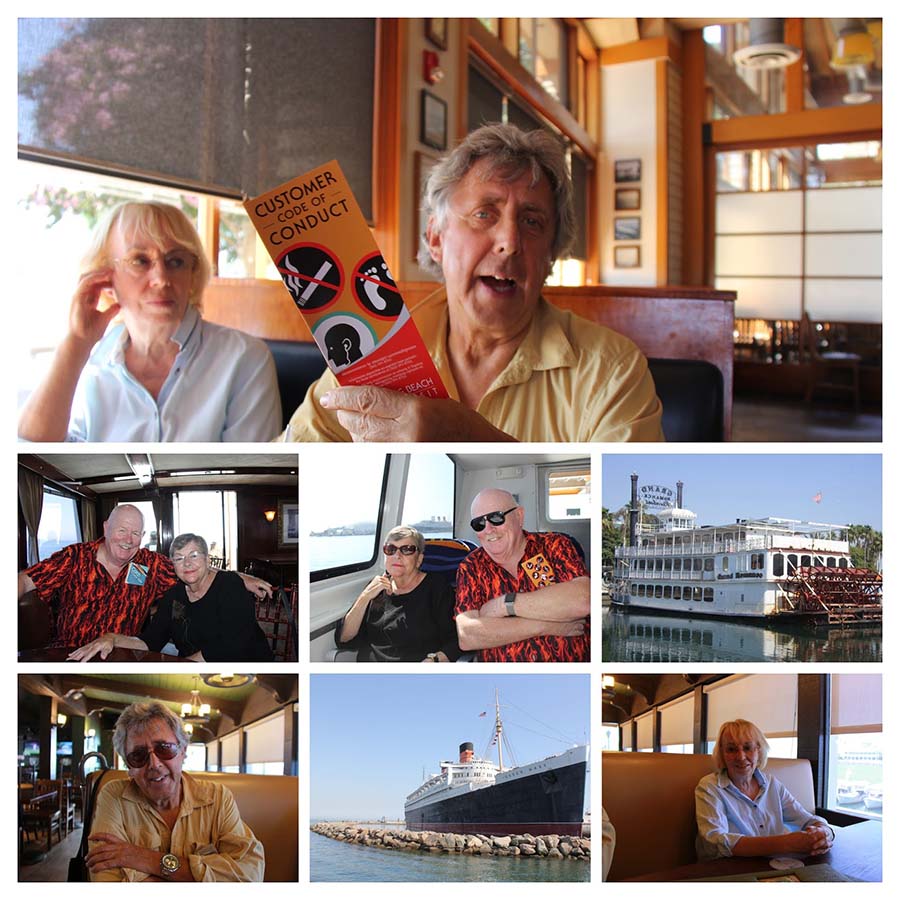 We had a load of fun today.... On with the show!

"I am ready to set sail!... but I need my hat!"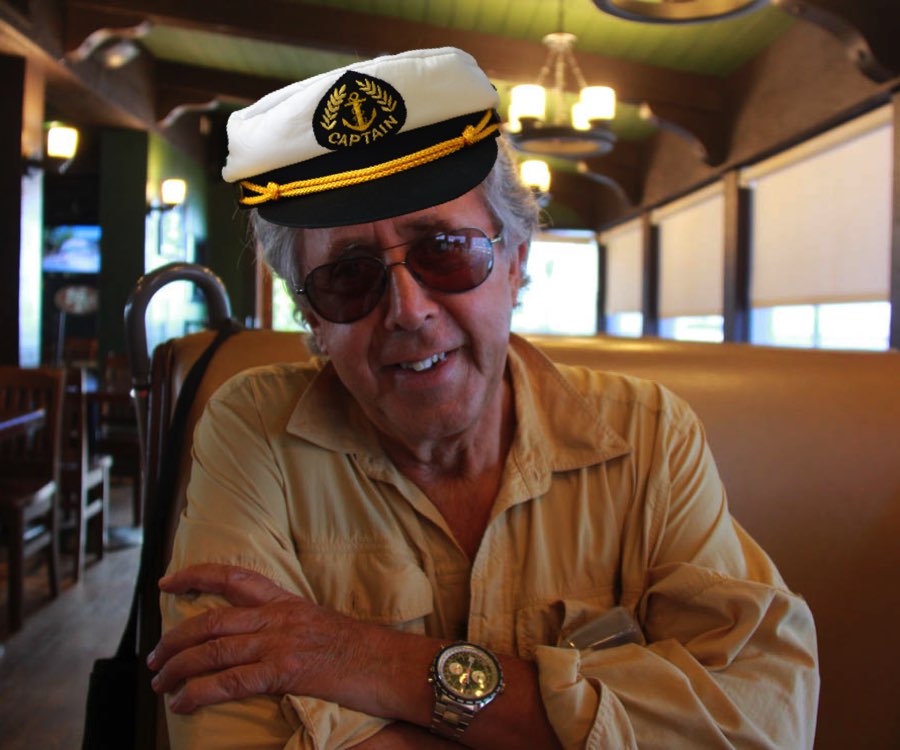 "That's better!"

"Where is our ship?"
Did You Know? - Among sailing vessels, the distinction between ships and boats is that a ship is a square-rigged craft with at least three masts, and a boat isn't. With regard to motorized craft, a ship is a large vessel intended for oceangoing or at least deep-water transport, and a boat is anything else.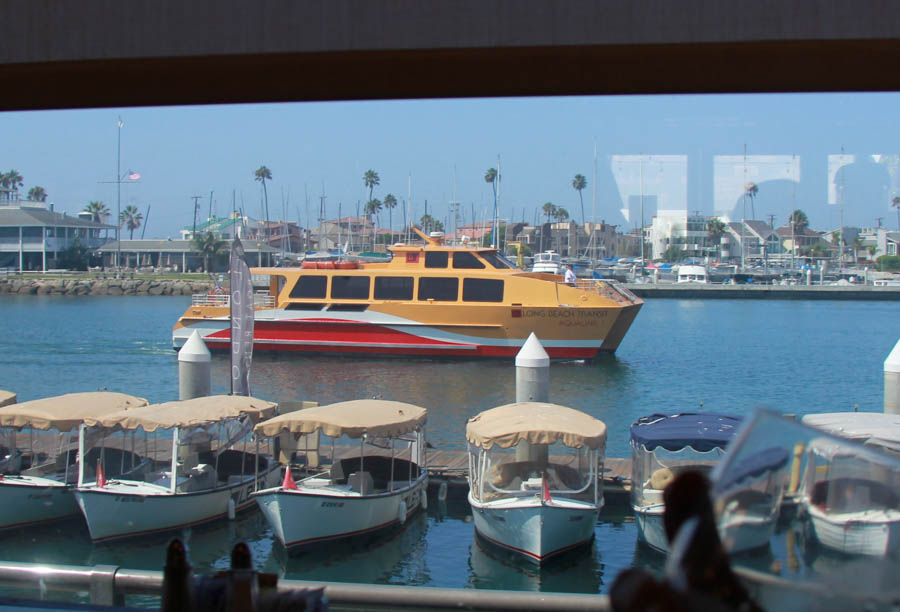 Ahoy there mate!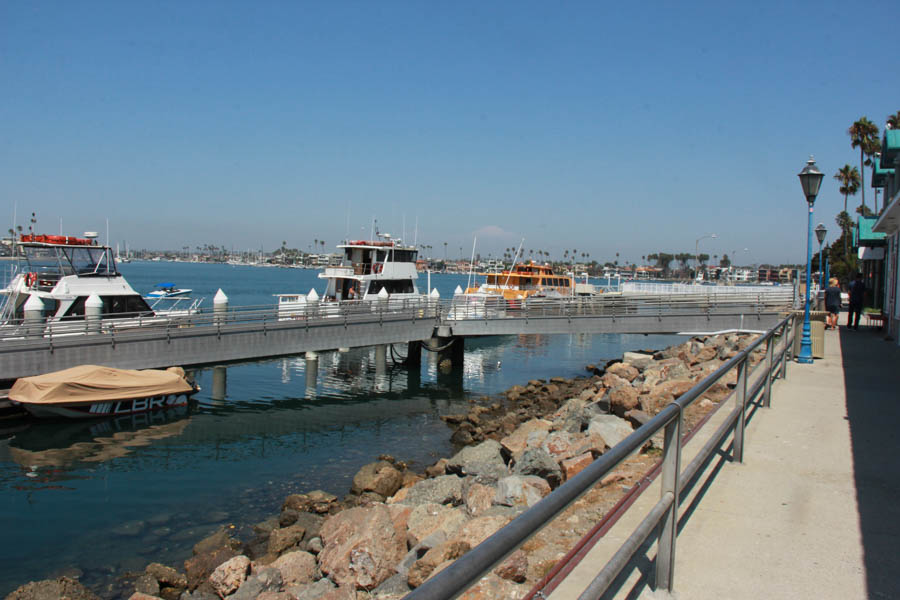 We walked about 300 feet to the boat

It awaits our arrival!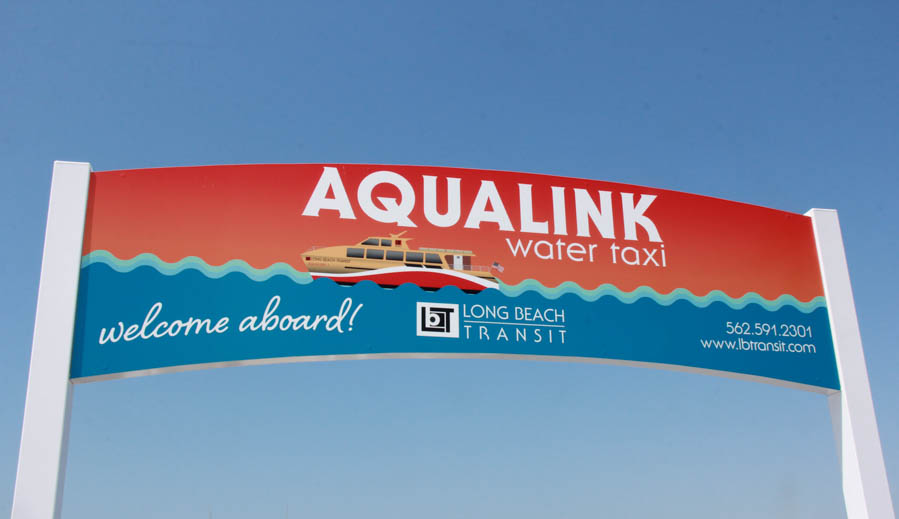 This was the last week of daily sailing... The winter schedule
begins next week - Sailing only on Friday-Sunday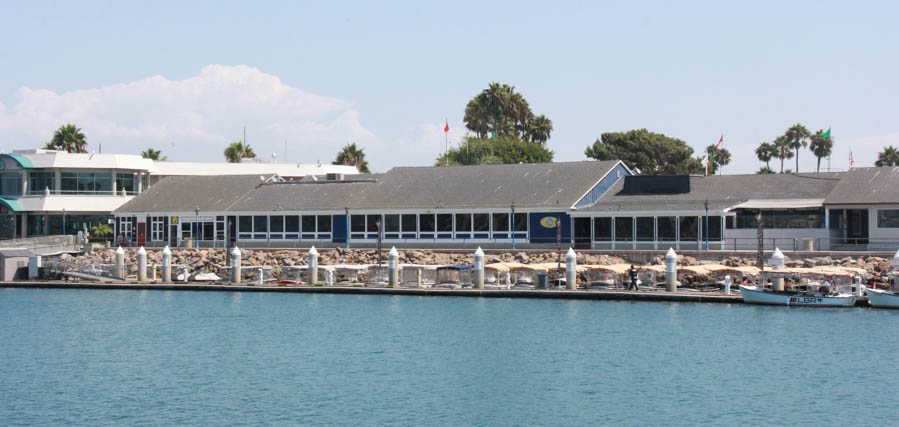 Malarkey's - One Hell Of An Irish Pub!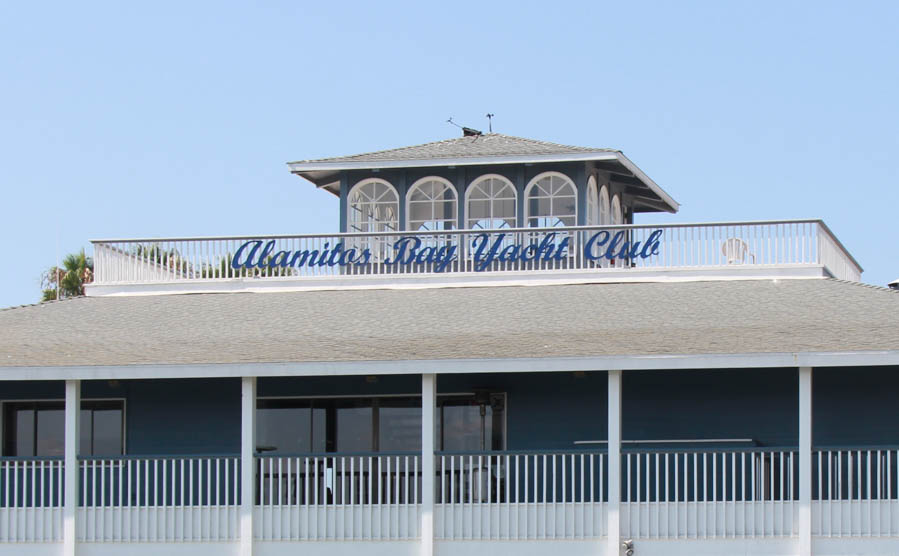 Click for a full sized image

Right on the water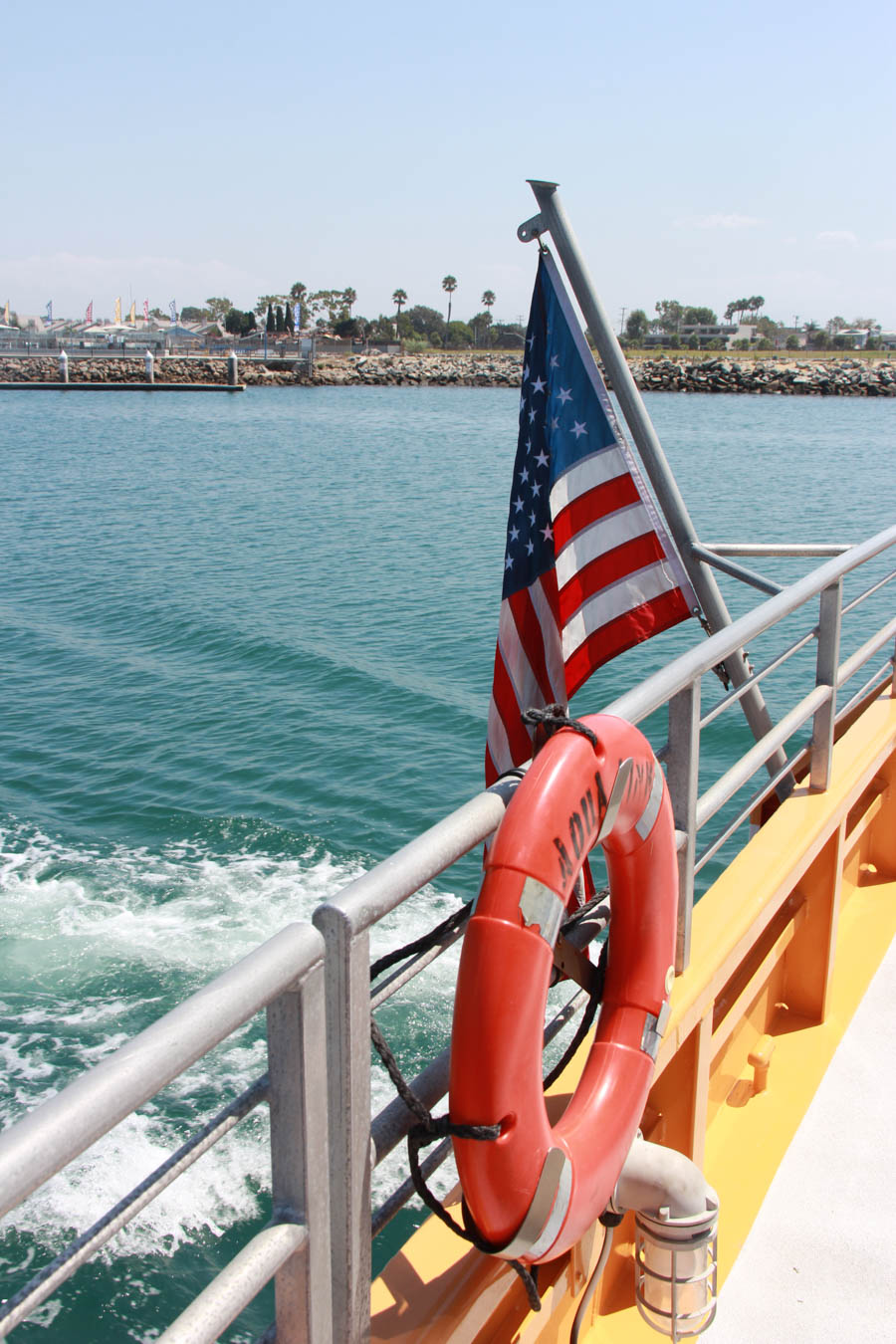 Almost at an idle leaving the channel
Did You Know? - The speed limit throughout Alamitos Bay, including the entrance channel, is 5 m.p.h., strictly enforced by the Long Beach Marine Bureau patrol boats.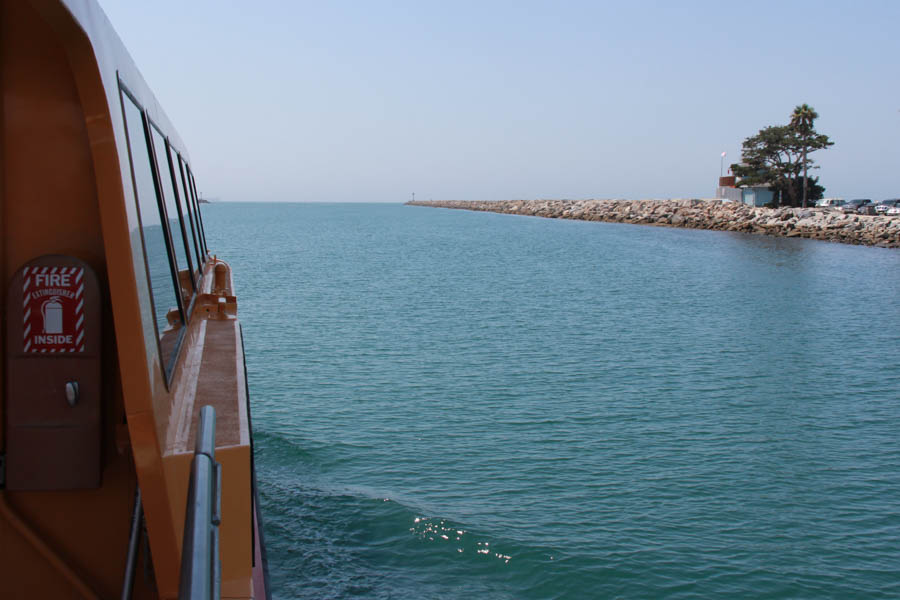 Hang on... We can see the open ocean directly ahead!
Did You Know? - The Alamitos Bay entrance is marked by two stone jetties which enter the bay in a NNE direction. On the Western jetty is a 25 foot, 6 second green flashing light, also with a foghorn. The entrance is located approximately 030 degrees magnetic at 1.1 5 miles from the East end of the Long Beach Breakwater; and approximately 285 degrees magnetic at 1.1 miles from the Anaheim Bay (Huntington Harbor) channel entrance.
Take care when entering Alamitos Bay that you identify both stone jetties. One to port and one to starboard. The San Gabriel River sits directly on the Southeast side of the Eastern jetty. It becomes extremely shallow quickly, and its bottom is dotted with wrecks and rocky shoals. Therefore, enter Alamitos Bay only when you can identify jetties within 100 yards on both sides of your boat.

The First Mate was from Sussex England...

Meeting a new friend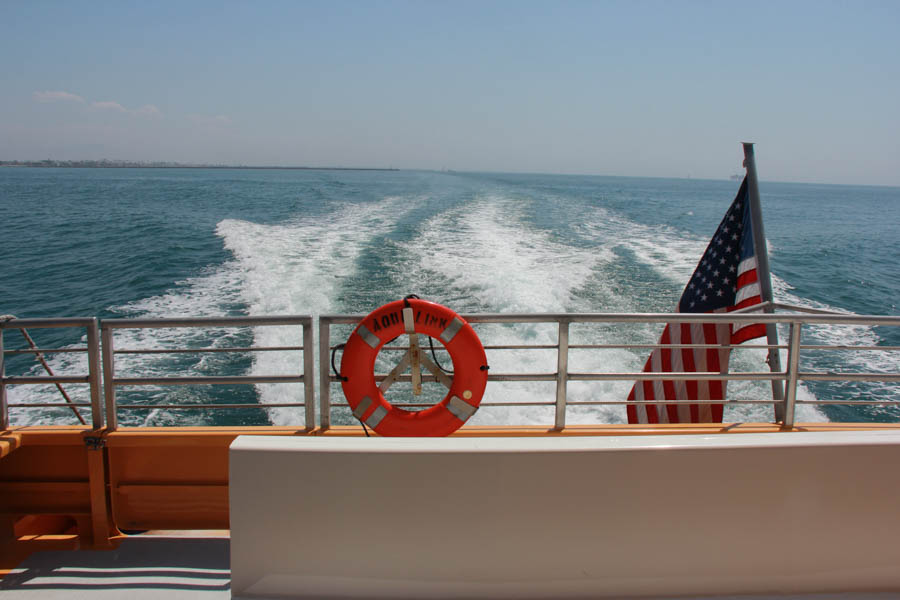 Full speed ahead... Full speed is about 19 MPH
as determined by our hand-held GPS unit!

Gilligan, where are you?

Not quite a "rooster tail"
Long Beach... Directly ahead!
Did You Know? - A rooster tail is a term used in fluid dynamics, automotive gear shifting, and meteorology. In fluid dynamics, it lies directly in the wake of an object traveling within a fluid, and is accompanied by a vertical protrusion. If it occurs in a river, boaters upstream steer clear of their appearance.
The degree of their formation can indicate the efficiency of a boat's hull design. The magnitude of these features in a boat increases with speed, while the relationship is inversely proportional for airplanes.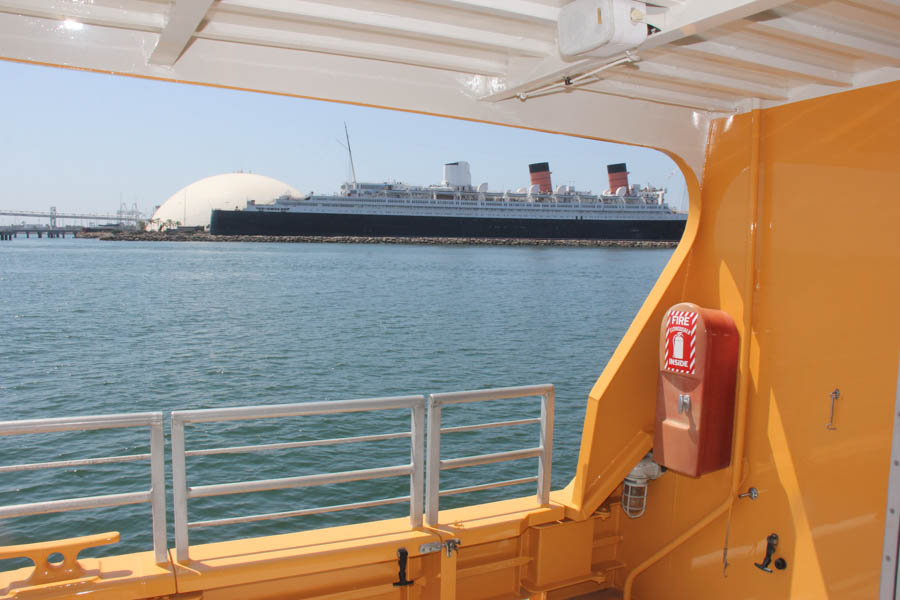 The Queen awaits our arrival!
Did You Know? - Long Beach is the 36th most populous city in the United States and the 7th most populous in California. It is located on the Pacific Coast of the United States, within the Greater Los Angeles area of Southern California. As of 2010, its population was 462,257. Long Beach is the second largest city in the Los Angeles metropolitan area, and the third largest in Southern California behind Los Angeles and San Diego.
The Port of Long Beach is the second busiest container port in the United States and is among the world's largest shipping ports.
The city also maintains a progressively declining oil industry with minor wells located both directly beneath the city as well as offshore. Manufacturing sectors include those in aircraft, automotive parts, electronic equipment, audiovisual equipment, petrochemicals, precision metals and home furnishings.
Long Beach lies in the southeastern corner of Los Angeles County and borders Orange County. Downtown Long Beach is approximately 22 miles (35 km) south of downtown Los Angeles, though the two cities share an official border for several miles.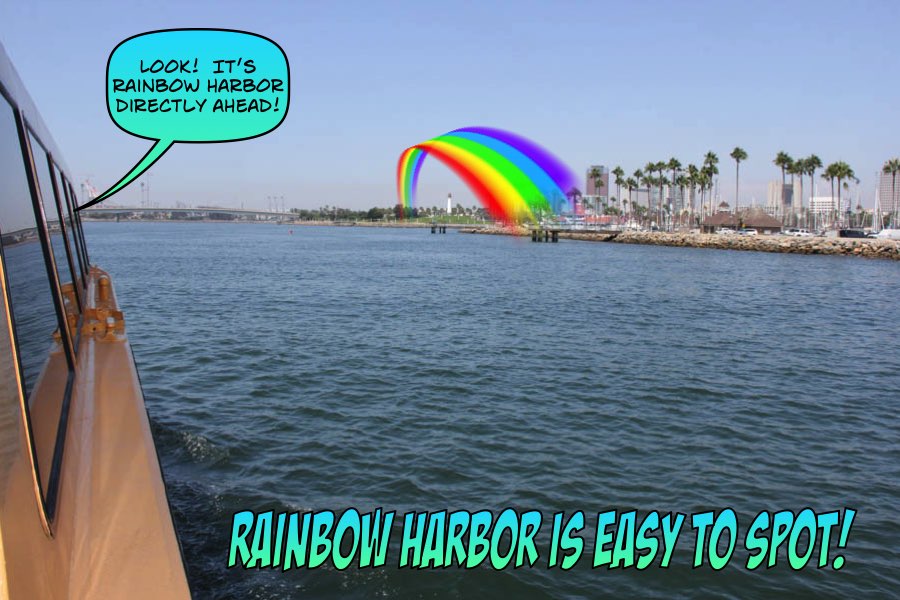 Approaching Rainbow Harbor

Great dining around Rainbow Harbor - Parker's Lighthouse
has a commanding view of Rainbow Harbor

Debarking the ship... Time to dine!


We picked up the "How To Behave" brochure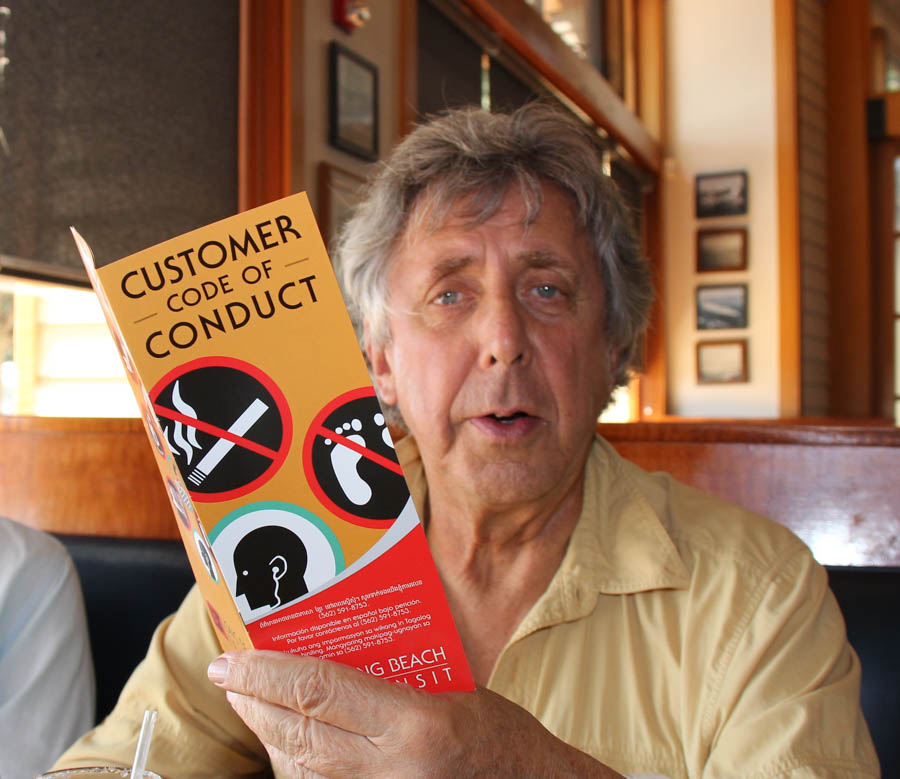 "What? You ordered Lobster Deviled Eggs?"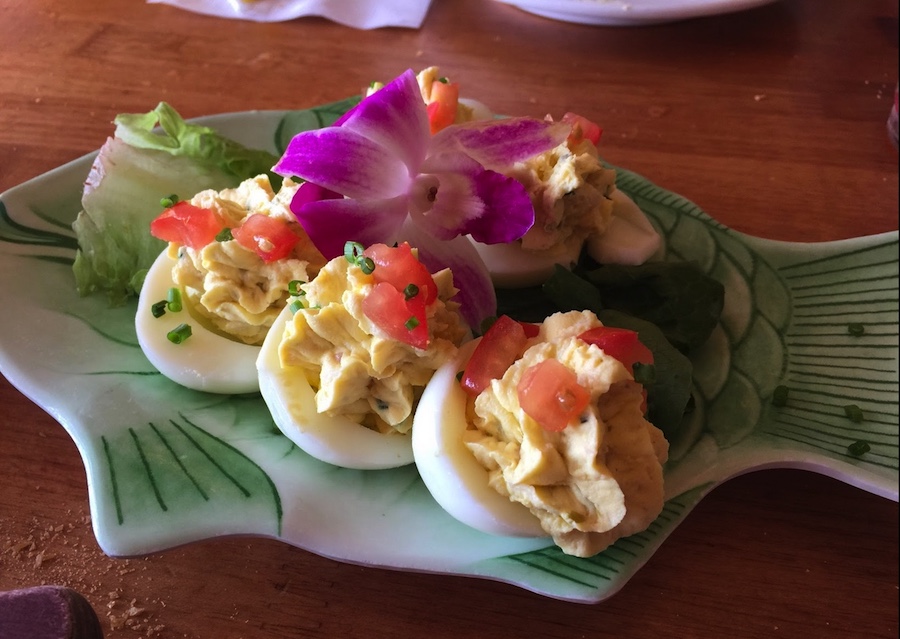 Yes indeed... Lobster Deviled Eggs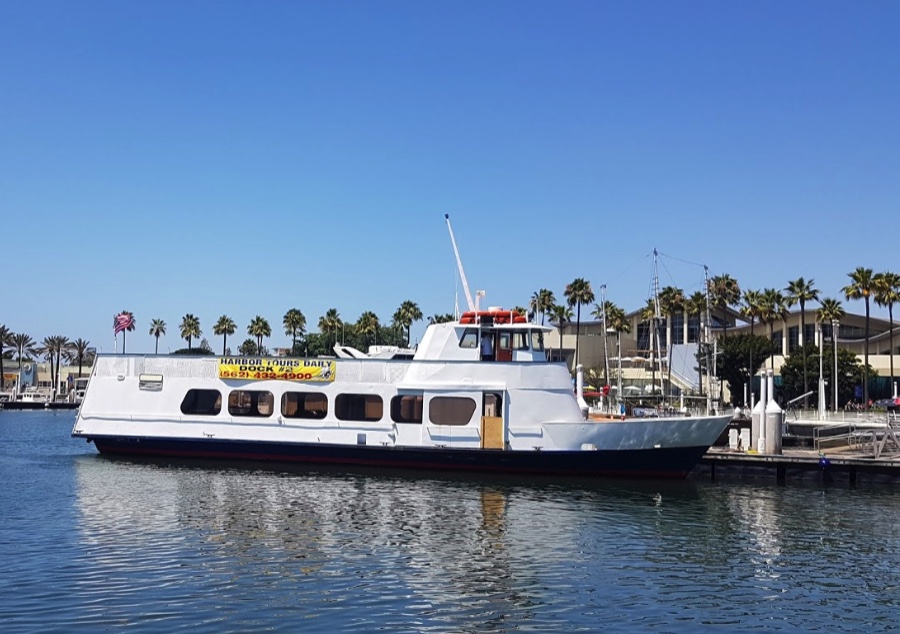 Our harbor cruise ship awaits us!
Did You Know? - Harbor Breeze Cruises was founded by Dan Salas in 1990. Danny's love of the ocean began at a young age. He began working at the San Pedro docks at the early age of 12.
His fondness of the sea grew stronger as he grew older and he pursued a career as a tug boat captain. After 10 years of working as a tug boat captain Danny was ready to set out on his own.
He bought his first boat in 1994 and shortly thereafter gave his first tour. Danny has worked on perfecting his harbor cruise business.
He's hired experienced captains and staff to help his business excel. Today Harbor Breeze Cruises offers more whale watching tours then any other company in the area.

Past the lighthouse we are on our way
Did You Know? - This lighthouse, located on the west edge of the entrance to the city's municipal marina was built purely for aesthetic reasons and serves no navigational purpose (if only as a landmark).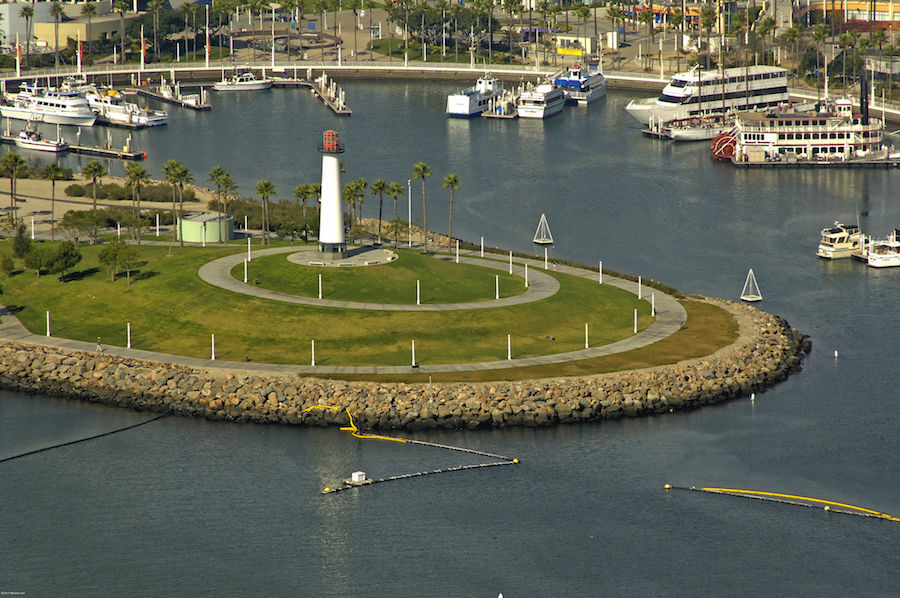 As seen from the air...

Gladstones... We had a wonderful lunch!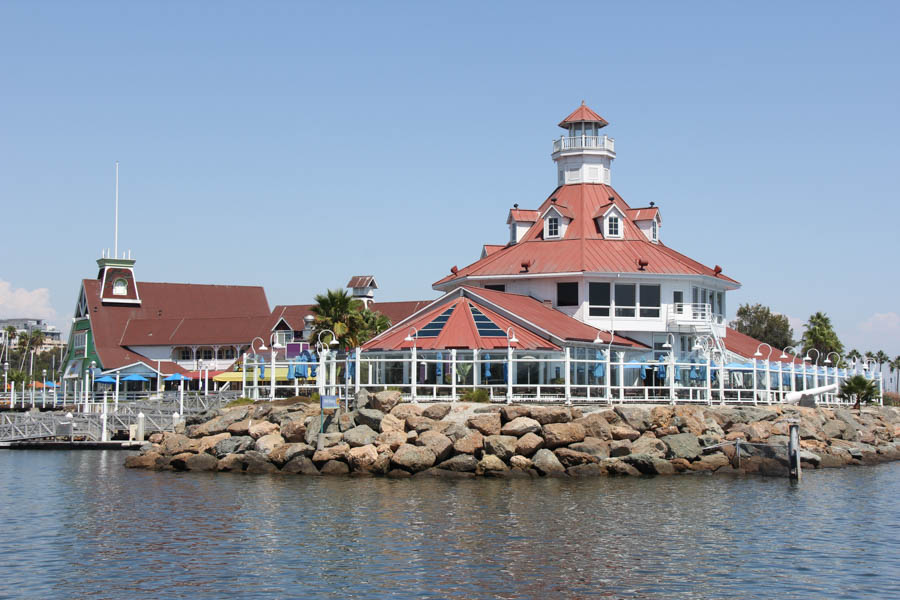 Out into the open ocean (well, behind the breakwater)

Standing alone!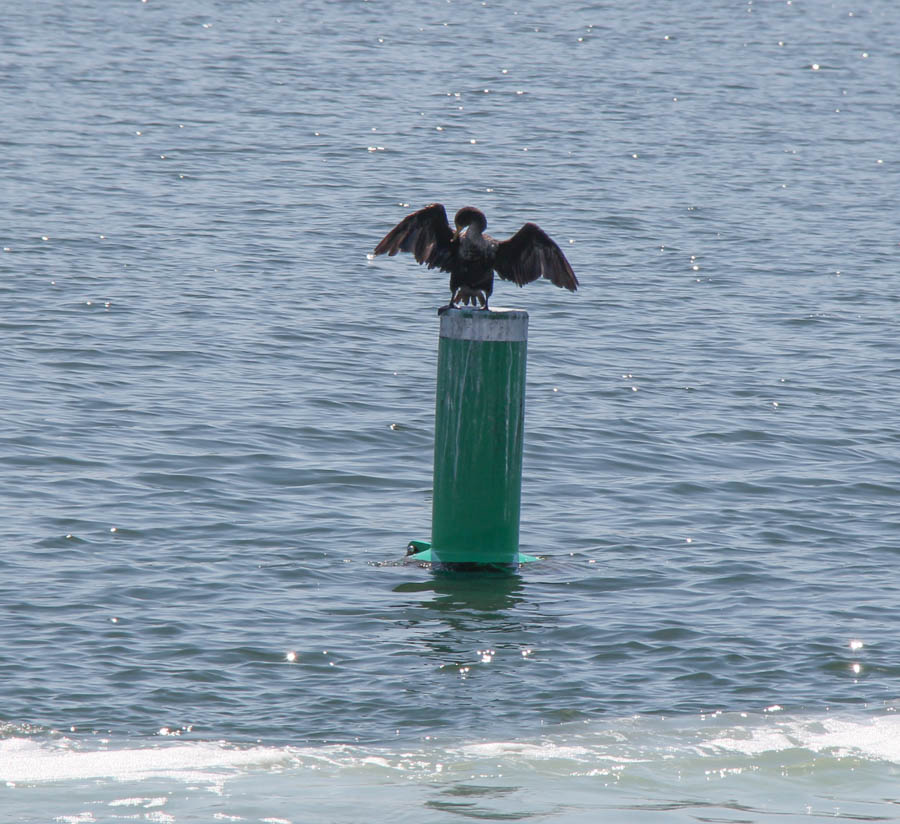 He is drying out his wings (the bottom side of
the wings are NOT waterproof)
Did You Know? - Some birds adopt characteristic poses in which they extend and often slightly droop their wings. This behavior is commonly described as "sunbathing" or "wing-drying." Cormorants frequently assume these postures.
The structure of cormorant feathers decreases buoyancy and thus facilitates underwater pursuit of fishes. Hence their plumage is not water-repellent, but "wettable."
It has been suggested that the function of the spread-wing postures in these birds is to dry the wings after wetting. Biologists once thought that deficient production of oils from the preen gland necessitate wing-drying behaviors.
We now know, however, that the degree of waterproofing of feathers is primarily due to their microscopic structure, not to their being oiled. In addition to helping wing feathers to dry, other suggested functions for these postures include regulating body temperature ("thermoregulation"), realigning of feathers, forcing parasites into motion to ease their removal, and helping the perched bird to balance.
Although cormorant plumage also retains water, only the outer portion of the feathers is wettable, so an insulating layer of air next to the skin is maintained when cormorants swim underwater.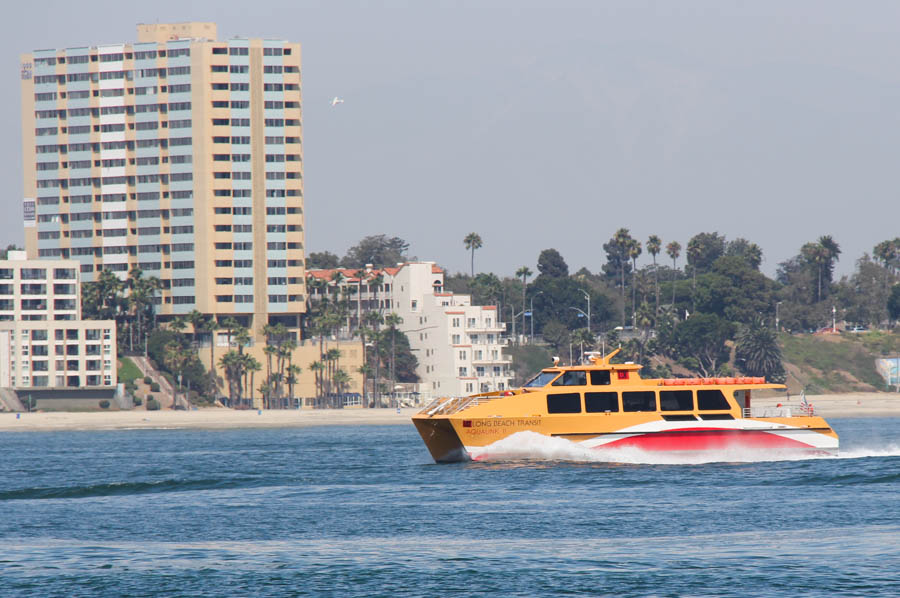 Speeding to his next destination...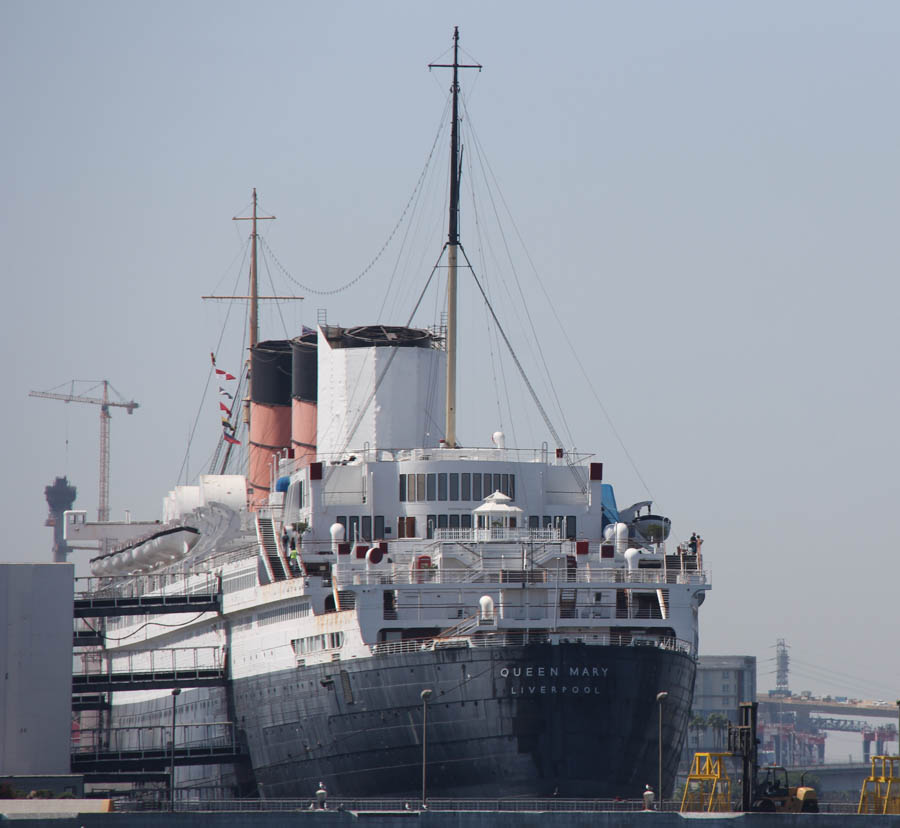 Excellent view of the back end of the ship
and Sir Winston's Restaurant

The dome awaits it's next group of passengers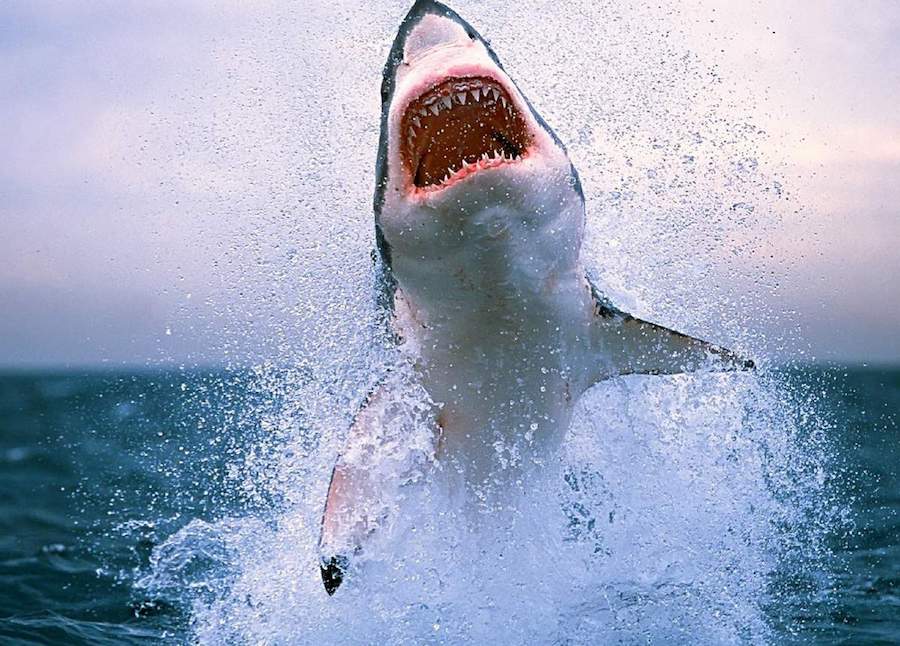 Brian spotted something?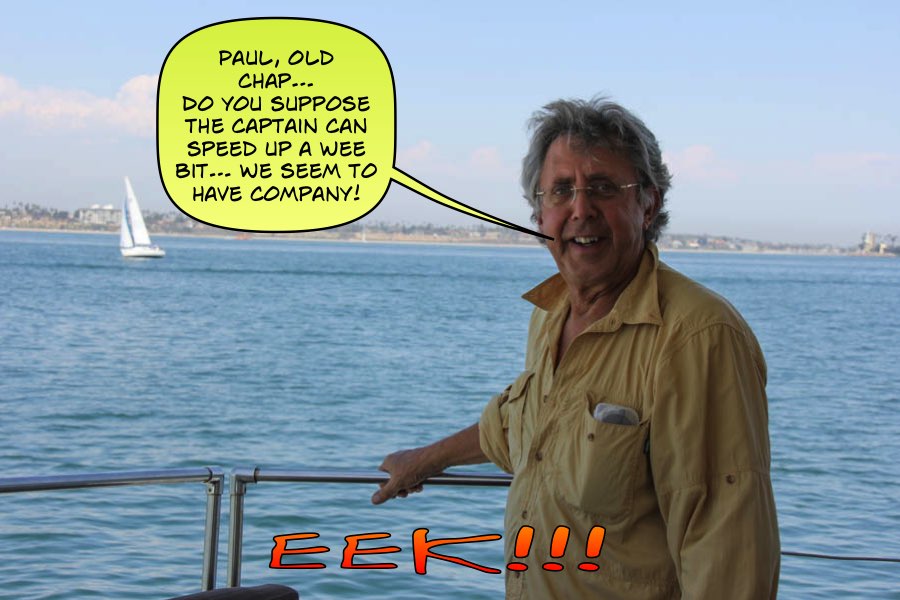 Enjoying the great out of doors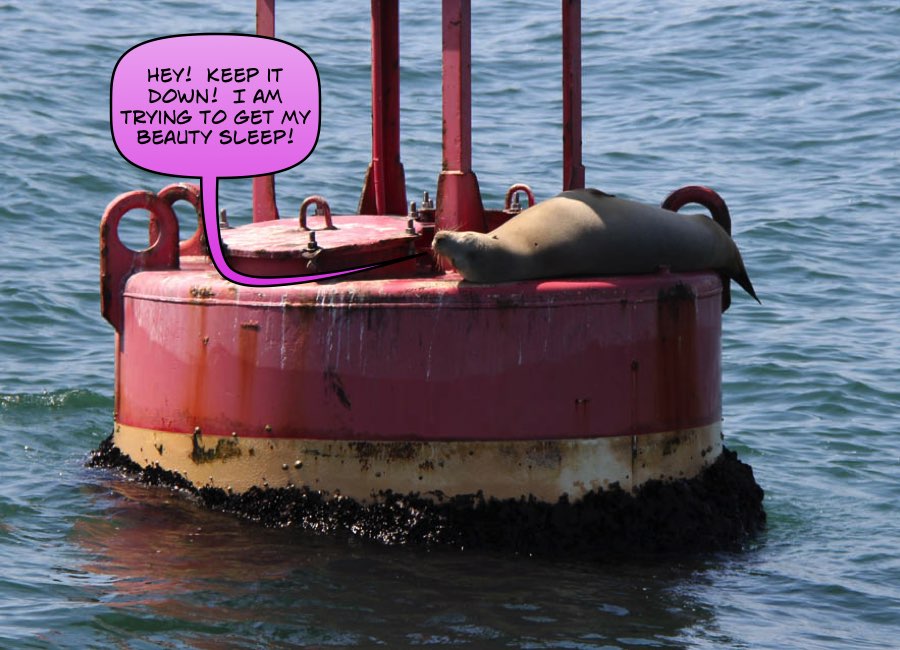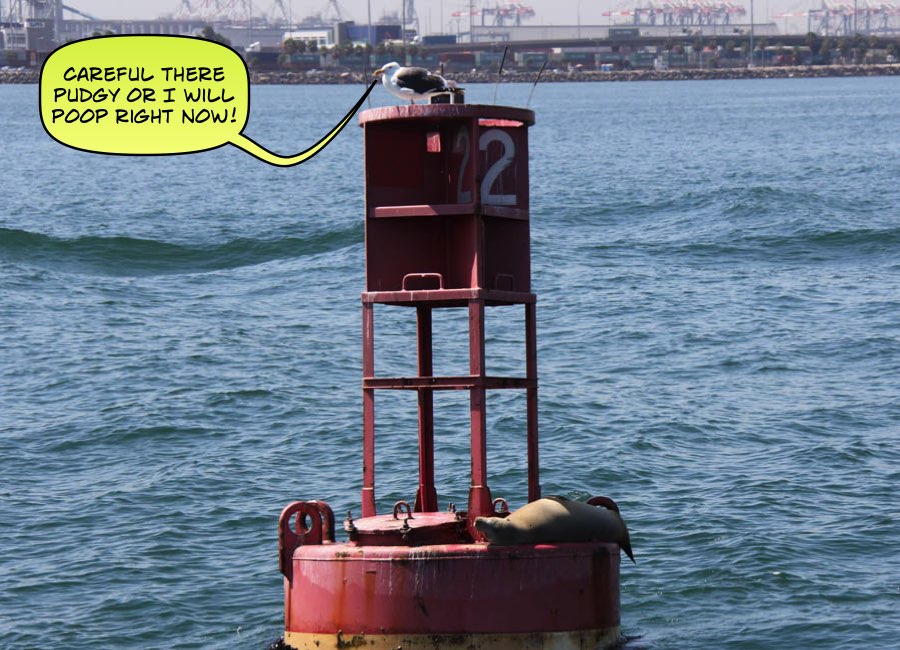 Targeting?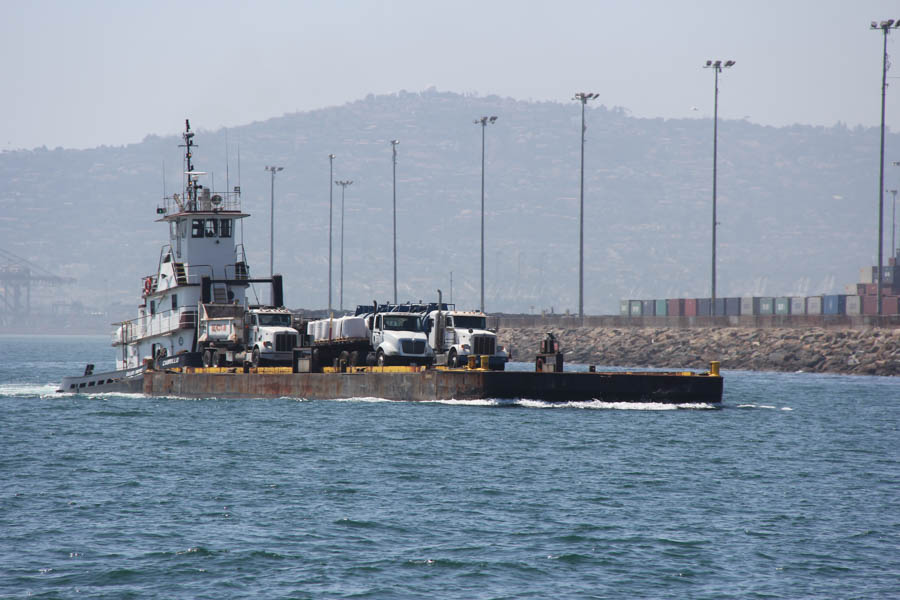 Delivering supplies to the TUMBS Islands

Click to find out who is in the harbor right now!
It's a real time map of who is in the harbor!

When you click the image above, you will see this moments ship locations
in Long Beach Harbor... Clicking the dots provides additional details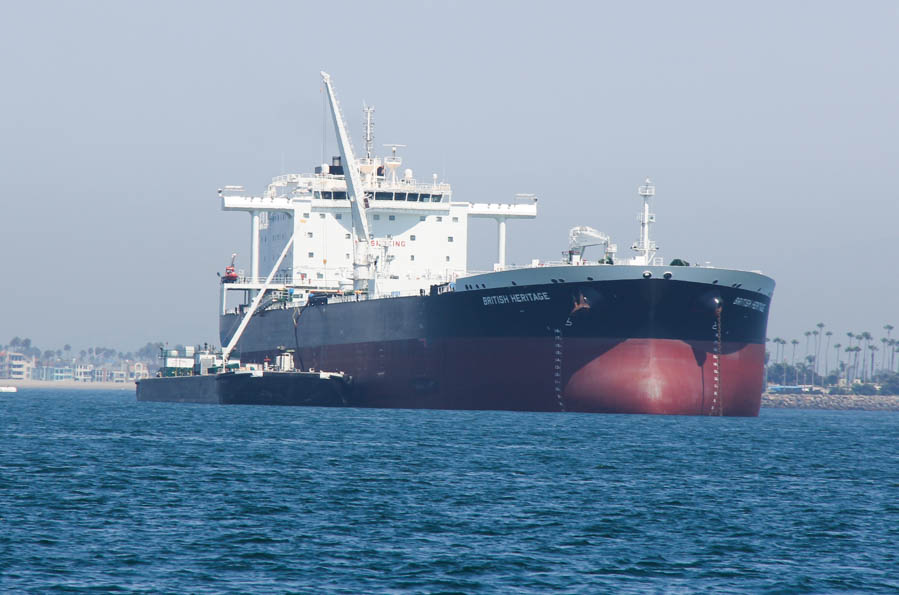 Crude Oil Tanker (Find out where it is now)

Did You Know? - About the British Heritage
IMO: (The International Maritime Organization (IMO) number is a unique reference for ships and for registered ship owners and management companies. IMO numbers were introduced under the SOLAS Convention to improve maritime safety and security and to reduce maritime fraud.) 9682980

Name: BRITISH HERITAGE

MMSI: (A Maritime Mobile Service Identity (MMSI) is a series of nine digits which are sent in digital form over a radio frequency channel in order to uniquely identify ship stations, ship earth stations, coast stations, coast earth stations, and group calls.) 235108538

Vessel Type: CRUDE OIL TANKER

Gross Tonnage: 81000

Summer DWT: (Deadweight tonnage (also known as dead-weight; abbreviated to DWT, D.W.T., d.w.t., or dwt) or tons dead-weight (TDW) is a measure of how much mass a ship is carrying or can safely carry; it does not include the weight of the ship.) 159145 tons

Built: 2017

Flag: UNITED KINGDOM

Home port: DOUGLAS (ISLE OF MAN

One big nose
Did You Know? - The bulb modifies the way the water flows around the hull, reducing drag and thus increasing speed, range, fuel efficiency, and stability. Large ships with bulbous bows generally have twelve to fifteen percent better fuel efficiency than similar vessels without them.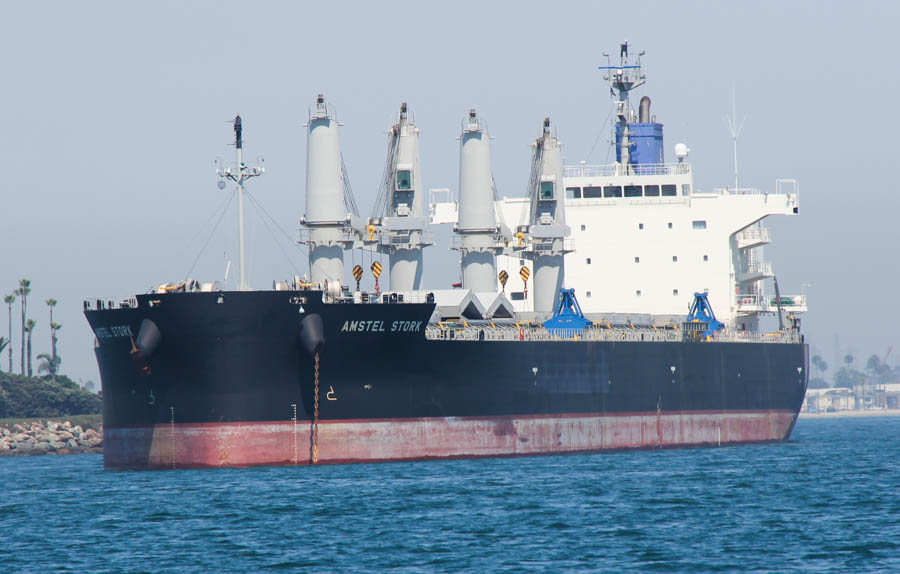 Amstel Stork Bulk Cargo Carrier (Find out where it is now)
Did You Know? About the Amstel Stork
A bulk carrier, bulk freighter, or bulker is a merchant ship specially designed to transport unpackaged bulk cargo, such as grains, coal, ore, and cement in its cargo holds. Since the first specialized bulk carrier was built in 1852, economic forces have fuelled the development of these ships, causing them to grow in size and sophistication. Today's bulkers are specially designed to maximize capacity, safety, efficiency, and durability.
Today, bulkers make up 15% - 17% of the world's merchant fleets and range in size from single-hold mini-bulkers to mammoth ore ships able to carry 400,000 metric tons of deadweight (DWT). A number of specialized designs exist: some can unload their own cargo, some depend on port facilities for unloading, and some even package the cargo as it is loaded. Over half of all bulkers have Greek, Japanese, or Chinese owners and more than a quarter are registered in Panama. South Korea is the largest single builder of bulkers, and 82% of these ships were built in Asia.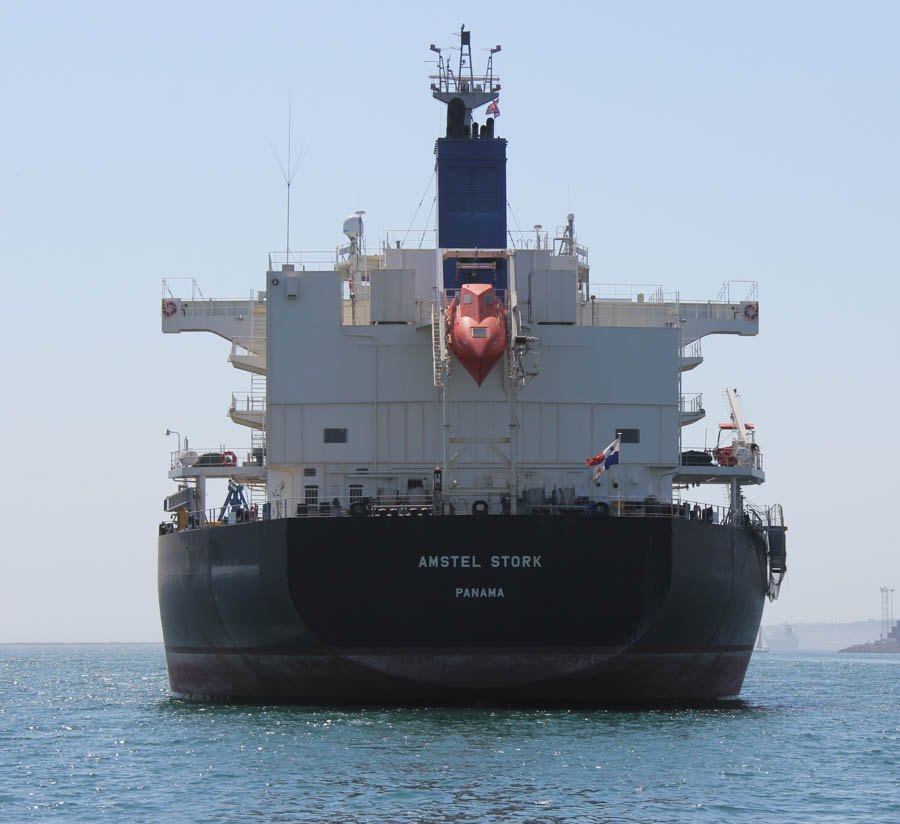 If you need to get off the ship fast...
Did You Know? - About The Amstel Stork
IMO: 9758143
MMSI: 374512000
Call Sign: 3FOP7
Flag: Panama [PA]
AIS Vessel Type: Cargo
Gross Tonnage: 34233
Dead weight: 60437 t
Length Overall x Breadth Extreme: 199.98m × 32.26m
Year Built: 2016
Status: Active


The Gladiator Tanker (Find out where it is now)
Did You Know? - About the Gladiator
IMO: 9378864
MMSI: 636013351
Call Sign: A8MJ5
Flag: Liberia [LR]
AIS Vessel Type: Tanker
Gross Tonnage: 78845
Dead weight: 149944 t
Length Overall x Breadth Extreme: 274.2m × 48.04m
Year Built: 2008
Status: Active

This ship submerges and loads yachts onto its deck... then rises again.
We did not catch its name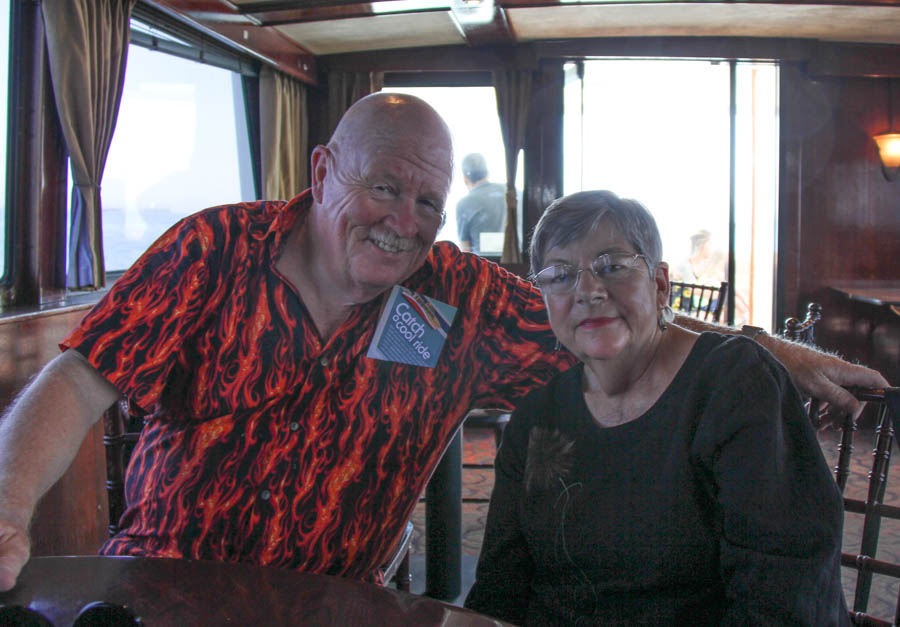 Enjoying the ride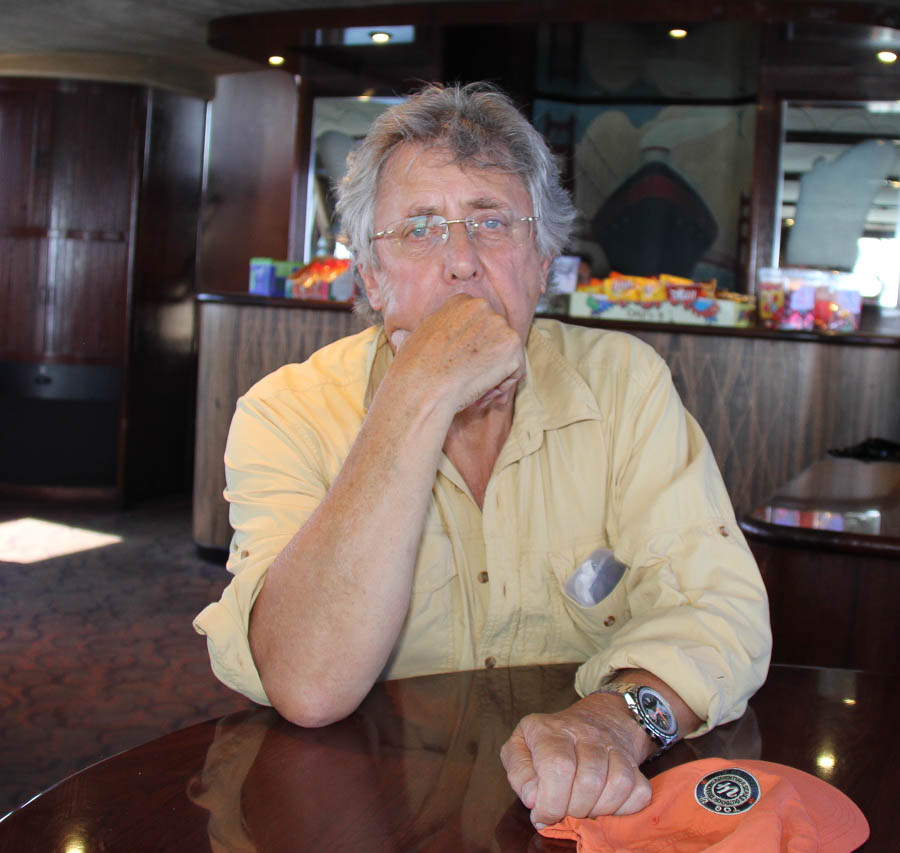 Pondering the imponderable?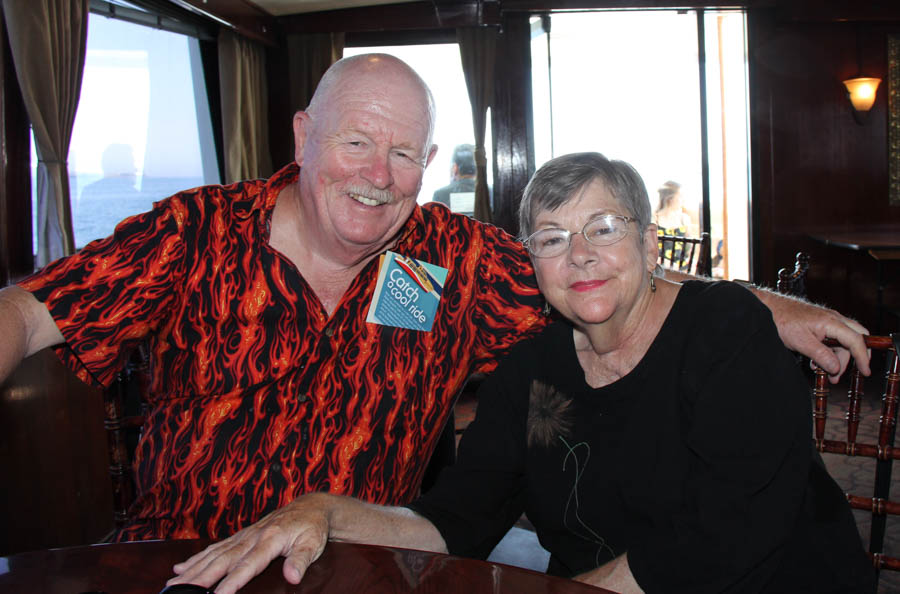 Enjoying the adventure

Our chariot awaits us!

Departure 3:15 PM

No! We are NOT taking the paddle wheeler
Did You Know? - The skipper, who built the Grand Romance alongside family members and friends to look like a 100-year-old Mississippi river boat, first captained the ship in 1992 in Fort Bragg. It took two years of planning and then three years to construct the ship — Barker, who was formerly a charter fishing boat owner, said he sold his fishing boat and never looked back.
After operating the Grand Romance in Northern California for several years, Barker heard about a new, unique opportunity in Long Beach, where a breakwater and newly built marina could be the perfect home for the riverboat, which uses a hydraulic system (not steam) to power the stern wheel.
"It took five days and nights on the ocean to get the Grand Romance to Long Beach," Barker said. "When we got here, Rainbow Lagoon was basically just parking lots — there wasn't much around here… We arrived on Sept. 11, 2001, so we arrived here the day the World Trade Center got hit — there was supposed to be a Dixieland Band here to welcome us, but it was all cancelled because of the terrorist attacks."
The three-story, 8,000-square-foot ship is tricked out for a good time — there's a stage, piano, dance floor, disco ball and plenty of space to eat or drink for 300 people on board a ship decorated with tin-stamped ceilings, framed photos of old riverboats, a functional calliope (a keyboard instrument resembling an organ that was historically used on riverboats to signal the ship's arrival) and two towering smokestacks.

The business end!

Gladstones had a power outrage.... But on the other hand...

We met a new friend from Saudi Arabia!

Welcome to the USA

Must stop at the Queen and Scorpion

The Scorpion
Did You Know? - B-427 was a Project 641 (Foxtrot-class) diesel-electric attack submarine of the Soviet Navy. The "B" (actually "Б") in her designation stands for большая (bolshaya, "large"). Commissioned in 1971, the submarine operated with the Russian Pacific Fleet until decommissioning in 1994.
The boat was sold to a group of Australian businessmen, who converted her into a museum vessel, which was placed on display at the Australian National Maritime Museum (under the name Foxtrot-540) from 1995 until 1998, then at Long Beach, California (under the name Podvodnaya Lodka B-427 Scorpion) in 1998.
As of July 2016, the submarine is closed to the public. On November 2012 the Long Beach Post reported that the vessel was discovered to have flooding and as a result was listing 24 degrees to the starboard side. As of 2016 the submarine will not be reopening, and it is rumored that the it will leave the Queen Mary property as part of development plans for the Queen Mary grounds.

Stand back!
Did You Know? - Toot Toot - The Queen Mary horn, proudly blowing every day at 10AM, 3PM & 6PM. The Voice of the Queen Mary can be heard ten miles away! In its heyday - its powerful voice is so attuned that passengers on the ship would not be disturbed.

Protecting the Queen

Happy Sailing