Our First Trip Of 2017...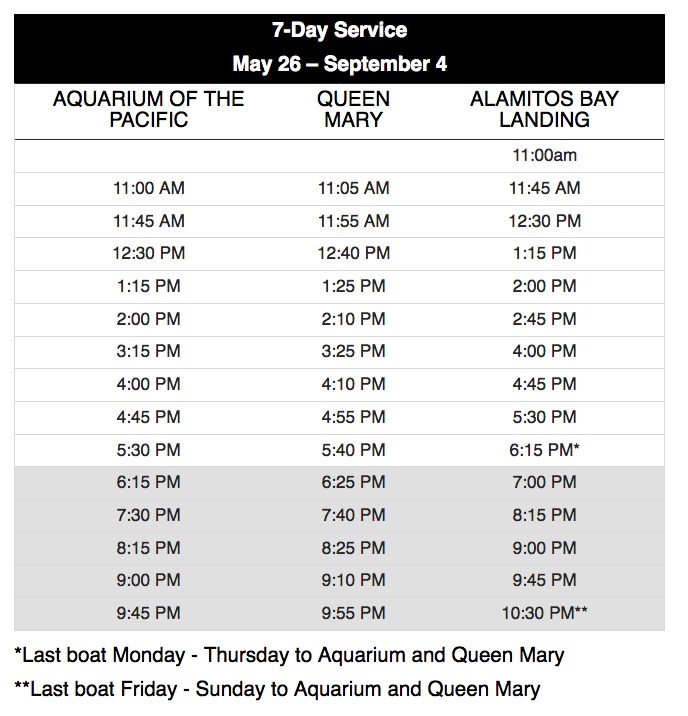 This summers schedule (2017)
We met up at Malarkey's in Alamitos Bay and hopefully have a drink before catching the taxi nearby! Today we have Irene, Bad Mike, Ghislaine, and Wally with us!

We arrived at 11:00 AM for a 11:45 AM departure...
Malarkey's didn't open until 11:30 AM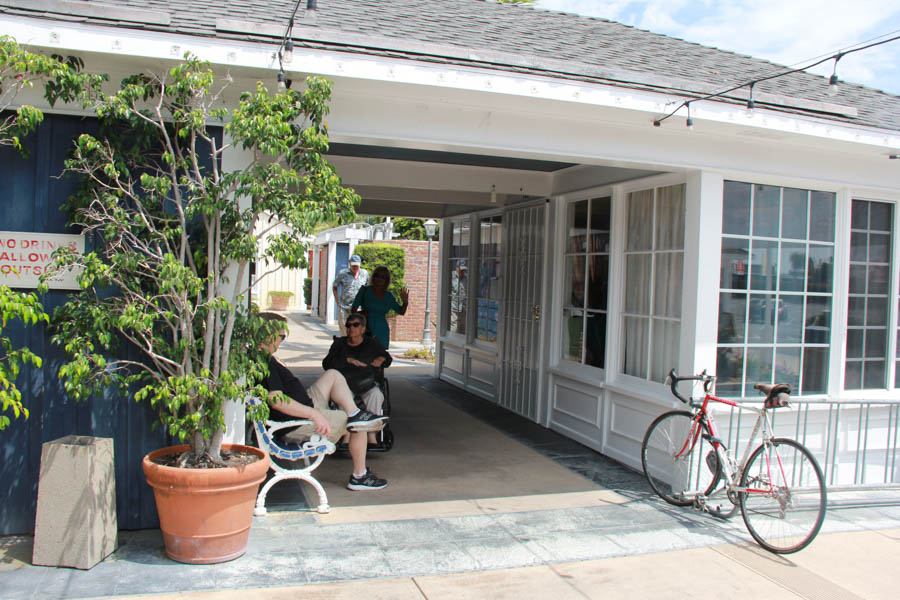 We patiently waited in the breezeway...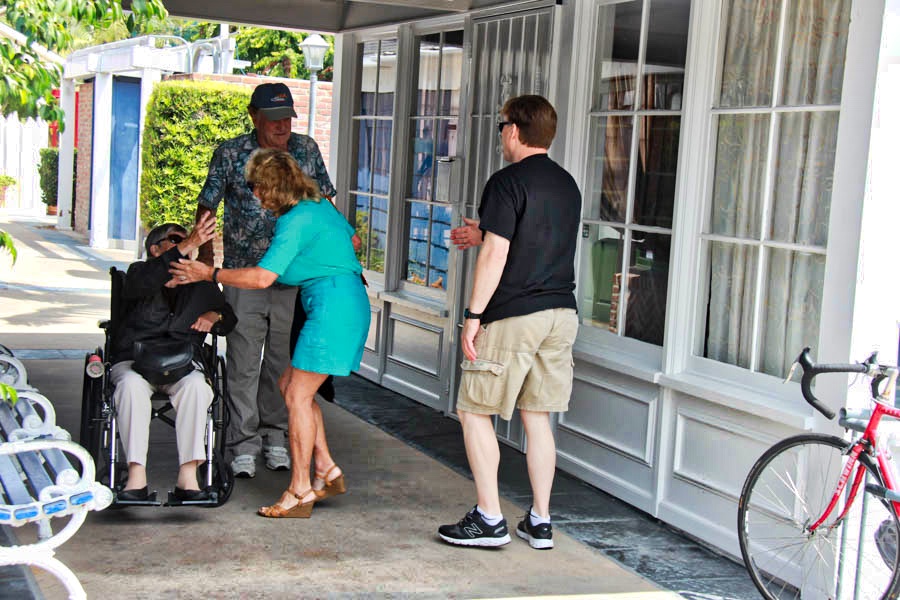 Ghislaine and Wally arrived right on schedule!

Stories are told and retold

a
Tea time at Malarkey's (Tea in an Irish Pub?)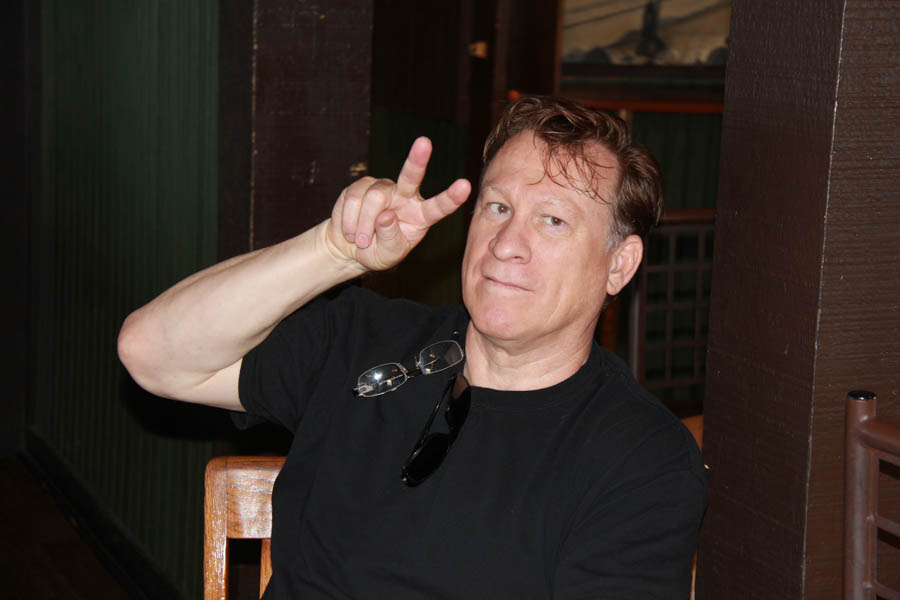 The boat is 45 minutes late...
Mike signals two more minutes and the boat will be here

The natives are getting restless!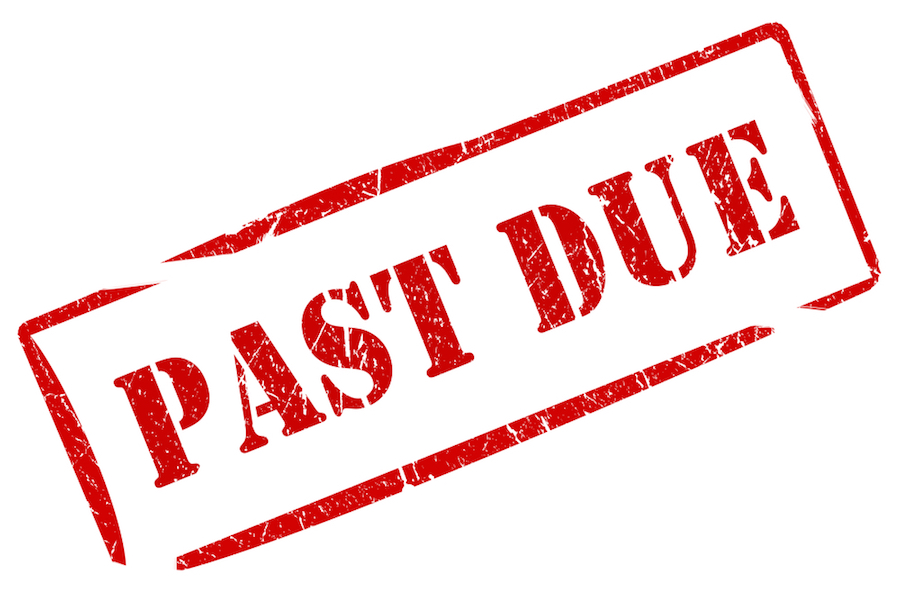 We called Aqua-Link they had no idea and told us to call Catalina Express!
Apparently Long Beach did a "surprise inspection" of our ship and it
would be a couple of hours longer!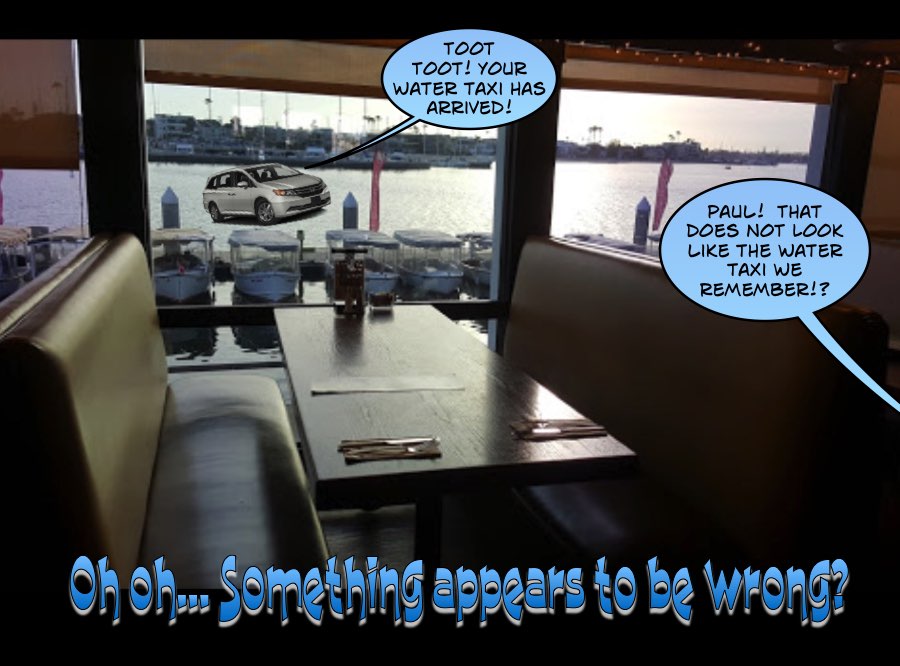 Suddenly the taxi appears as if by magic!


Long Beach, Here We Come!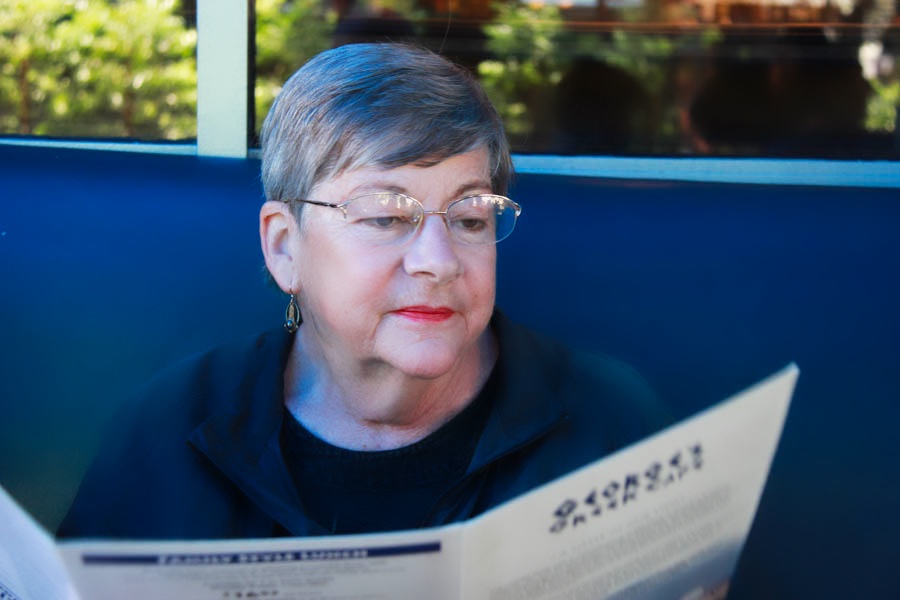 Time to order! Decisions decisions!

"It was an adventure"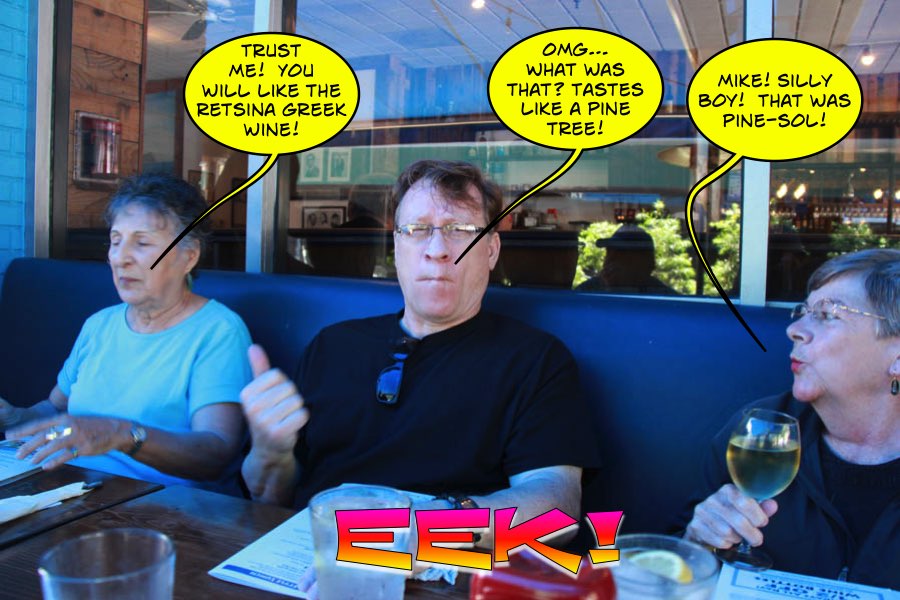 Bad Mike learned his lesson!
Did You Know? - Retsina (Greek: Ρετσίνα) is a Greek white (or rosé) resinated wine, which has been made for at least 2000 years. Its unique flavor is said to have originated from the practice of sealing wine vessels, particularly amphorae, with Aleppo Pine resin in ancient times. Before the invention of impermeable glass bottles, oxygen caused many wines to spoil within the year. Pine resin helped keep air out, while at the same time infusing the wine with resin aroma.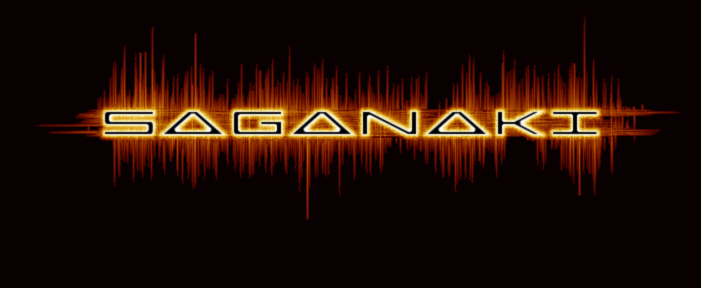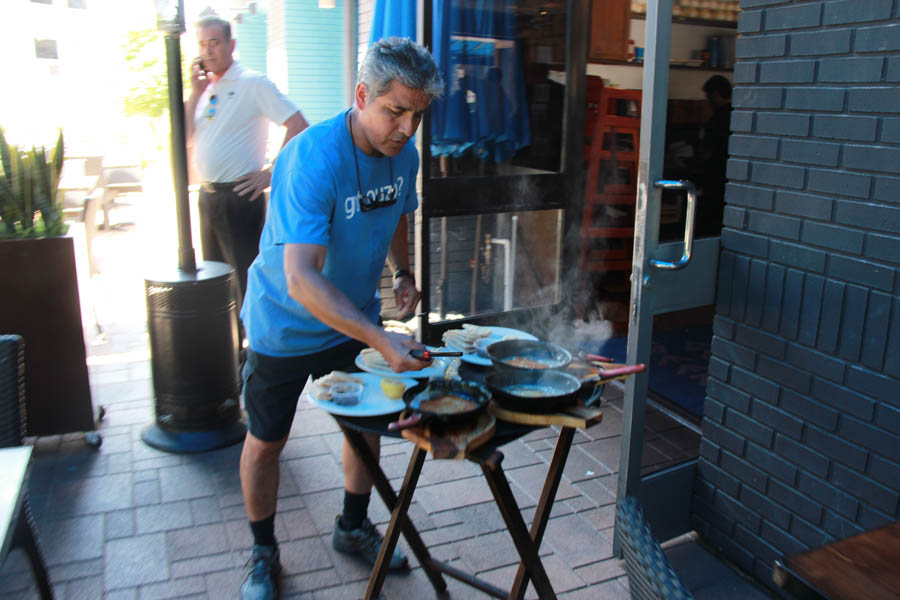 Standby!

Irene and Mike save the day!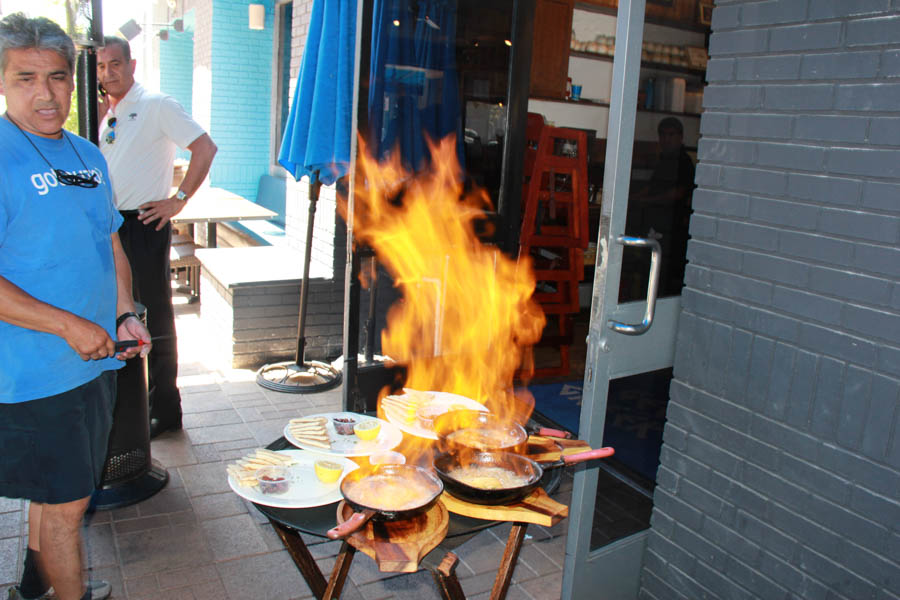 "Where are the hot dogs???"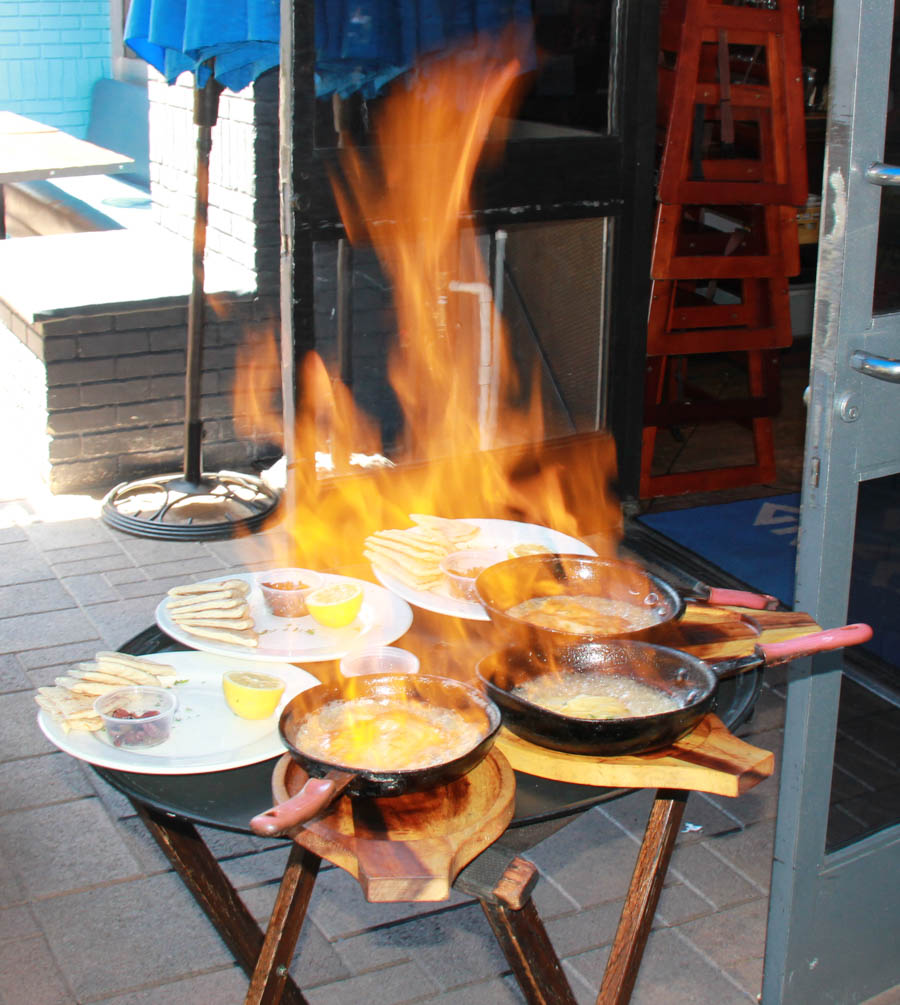 Looking good...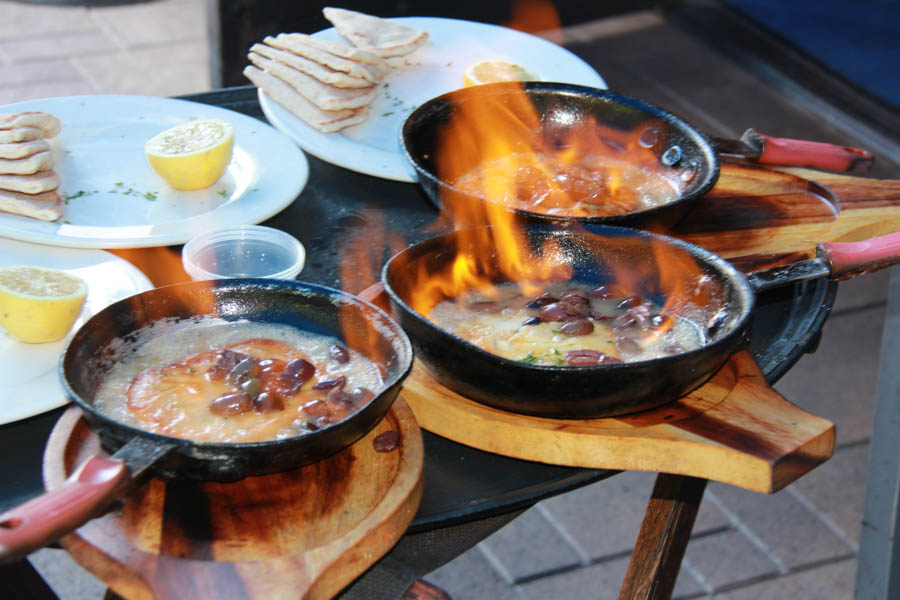 Coming to your nearby table soon!

Wally is ready to try this amazing dish...
Did You Know? - The dishes are named for the frying pan in which they are prepared, called a saganaki, which is a diminutive of sagani, a frying pan with two handles, which comes from the Turkish word sahan 'copper dish', itself borrowed from Arabic صحن (ṣaḥn).
The cheese used in cheese saganaki is usually graviera, kefalograviera, halloumi, kasseri, kefalotyri, or sheep's milk feta cheese. Regional variations include the use of formaela cheese in Arachova and halloumi in Cyprus. The cheese is melted in a small frying pan until it is bubbling and generally served with lemon juice and pepper. It is eaten with bread.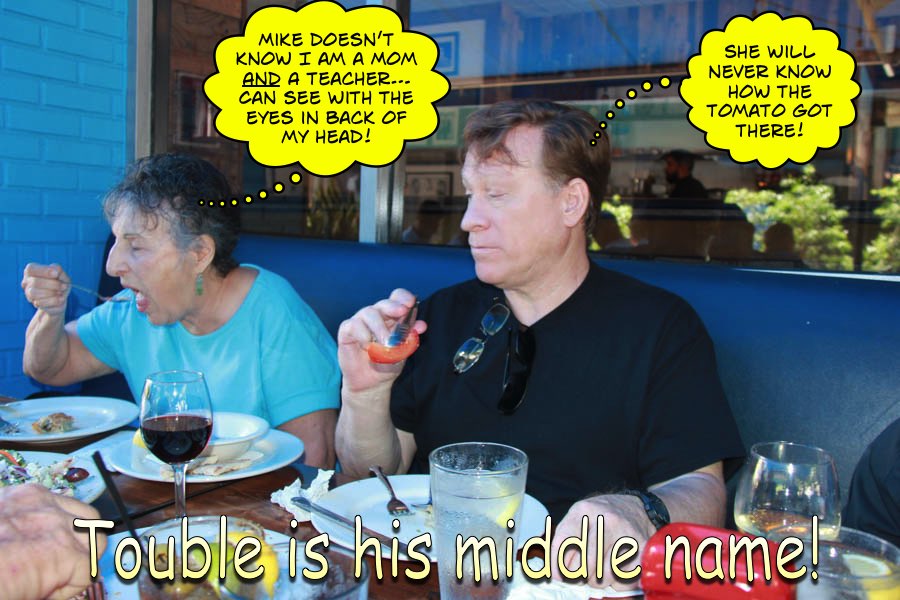 Is he gonna do it?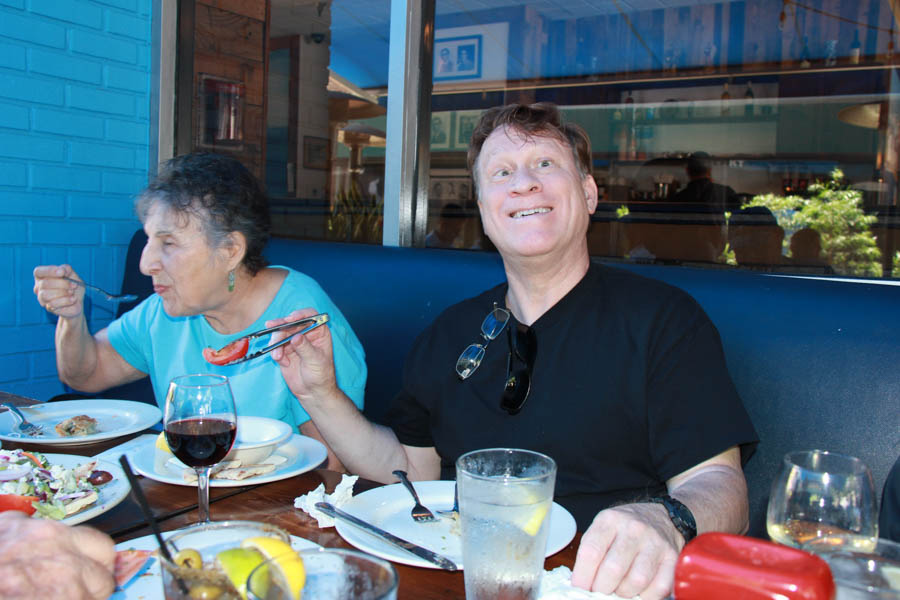 Just another few inches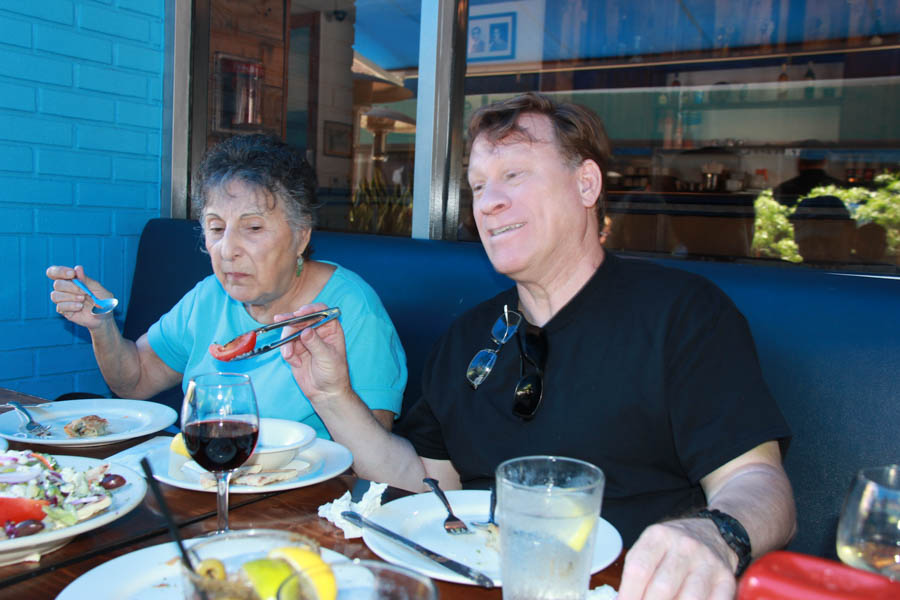 "Don't you dare or you will become Bad Mike!"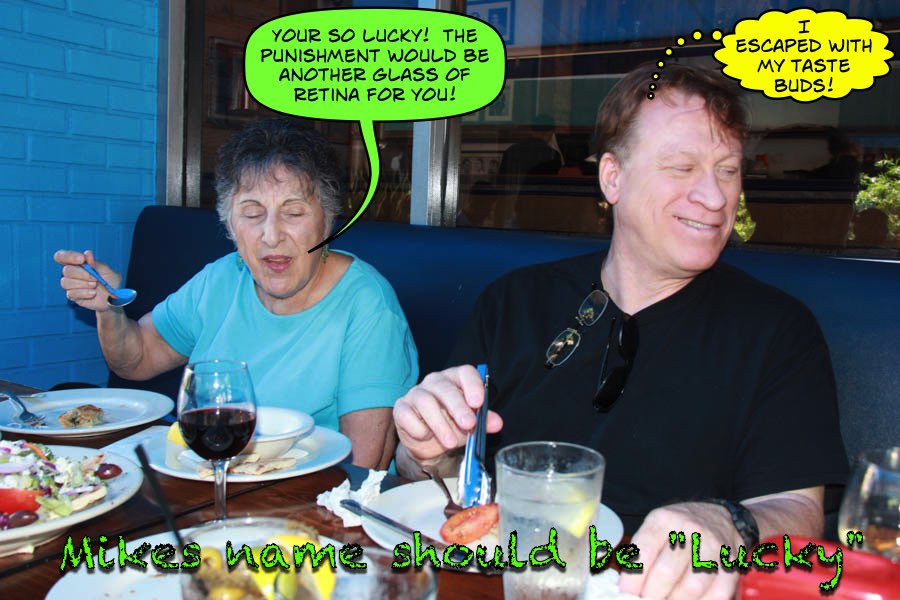 The family style meals were huge!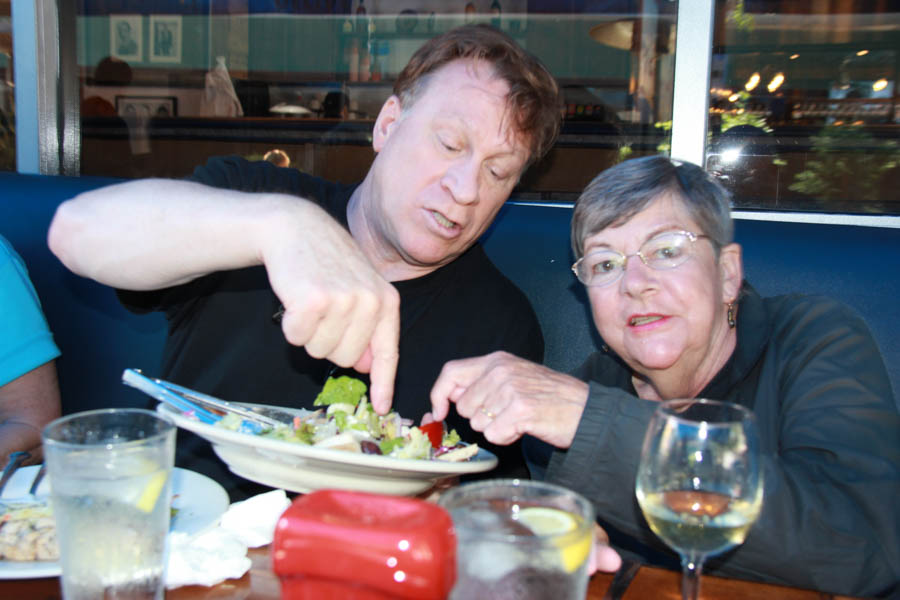 Sue is a trusting soul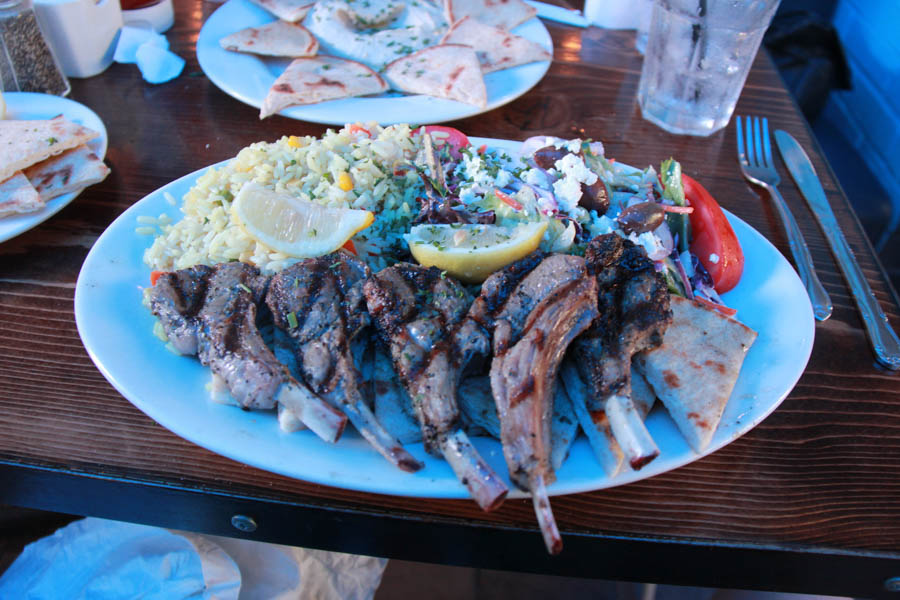 Paul's lunch arrives!
Did You Know? - There are about 70,000 sheep farms & ranches in the U.S.
Lamb is a very ancient food, and sheep were probably domesticated about 12,000 years ago. There is positive evidence they were domesticated by 8,900 B.C. in Iraq and Romania. Some of the oldest traditional recipes come from Greece and date back several thousand years.
In 2002 American meat packers produced 222 million pounds of lamb and mutton.
There are 49,760 people in the U.S. listed on whitepages.com with the last name 'Lamb'

A professional "lamb-ologist" at work!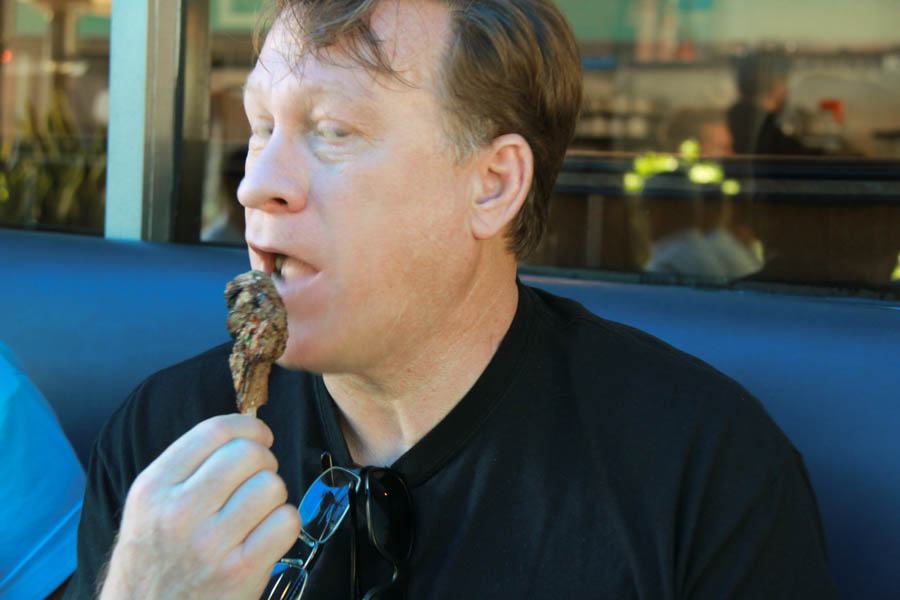 Magic.... Watch it disappear!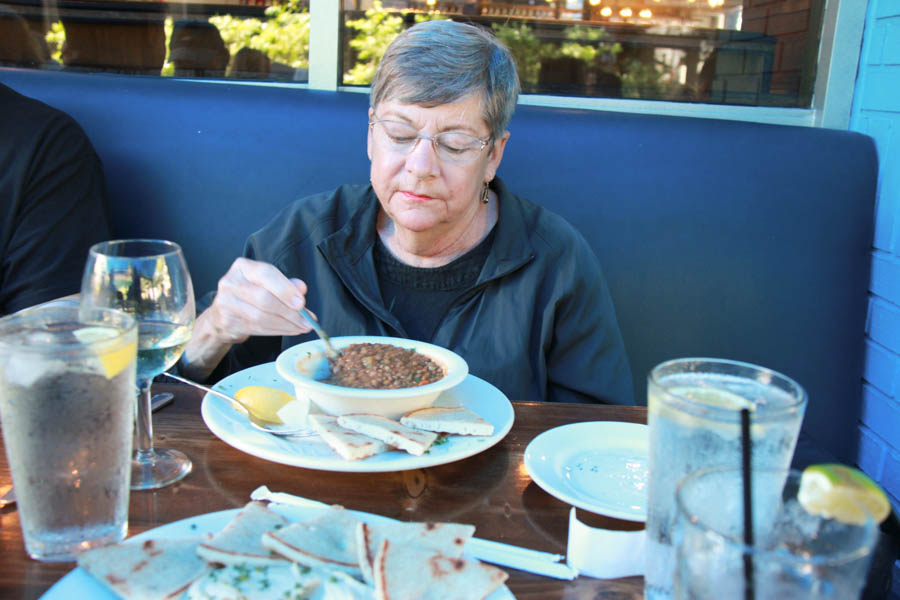 Sue tries the lentils
Did You Know? - The lentil (Lens culinaris) is an edible pulse (seed). It is a bushy annual plant of the legume family, known for its lens-shaped seeds. It is about 40 cm (16 in) tall, and the seeds grow in pods, usually with two seeds in each.
In South Asian cuisine, split lentils (often with their hulls removed) are known as lentils. Usually eaten with rice or rotis, the lentil is a dietary staple throughout regions of India, Pakistan, Bangladesh and Nepal. As a food crop, the majority of world production comes from Canada, India and Australia.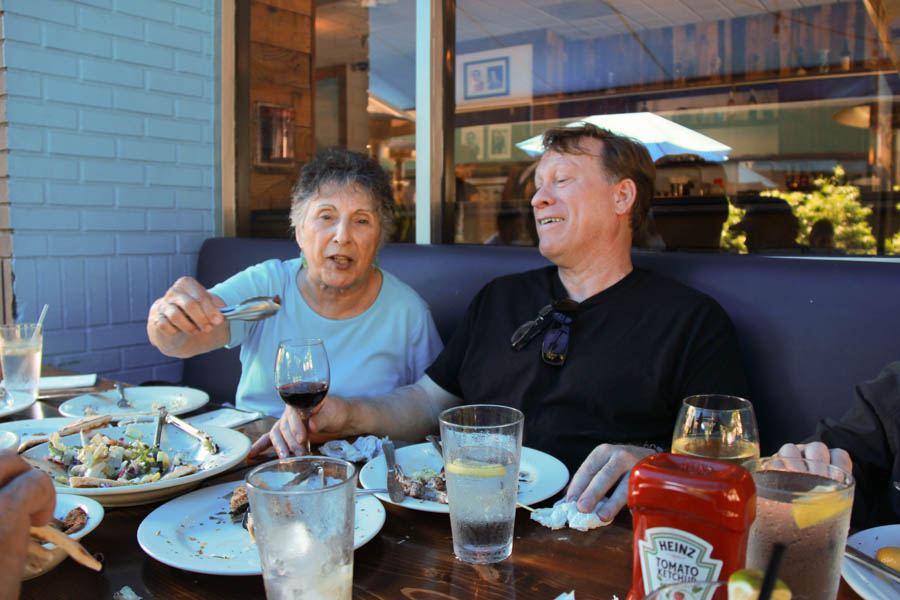 "Mike... May I improve your wine?"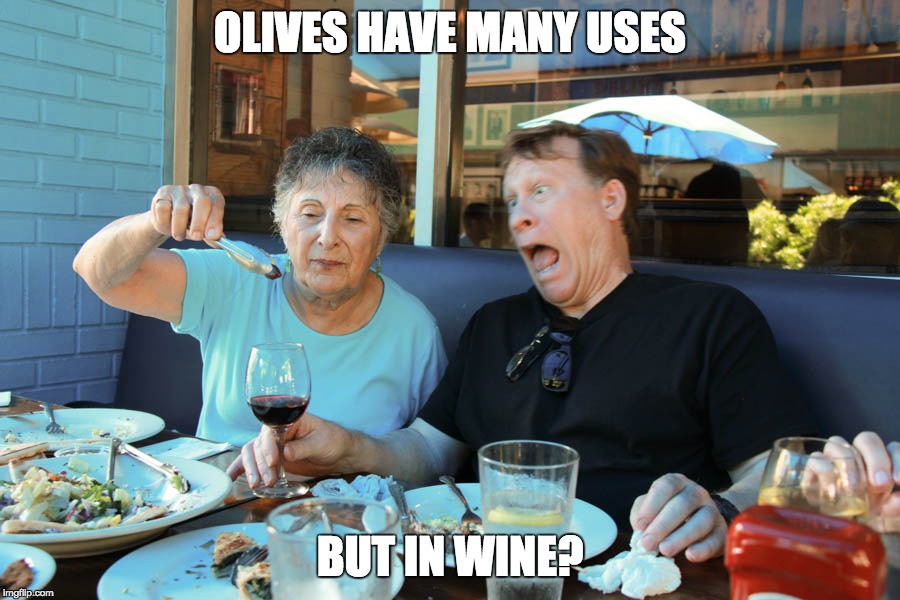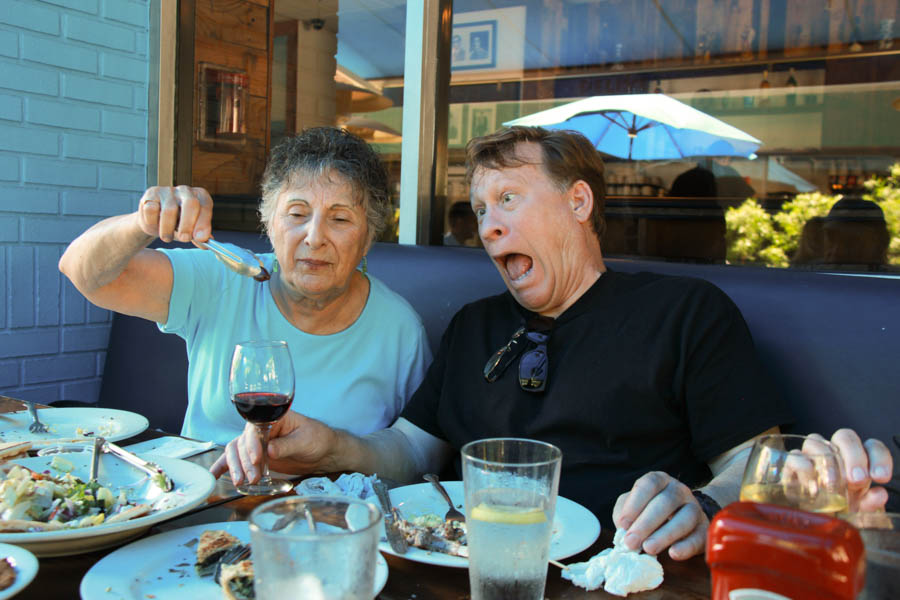 "Please... Not the Kalamata olive!"
Did You Know? - There are two methods of preparing Kalamata olives, known as the long and short methods. The short method debitters the olive by packing them in water or weak brine for around a week. Once complete, they are then packed in brine and wine vinegar with a layer of olive oil and slices of lemon on top. The olives are often slit to decrease the processing time. The long method involves slitting the olives and placing them in salted water in order to debitter them, a process that can take as long as three months. Levels of polyphenol remain in the olives after processing, giving them their slightly bitter taste.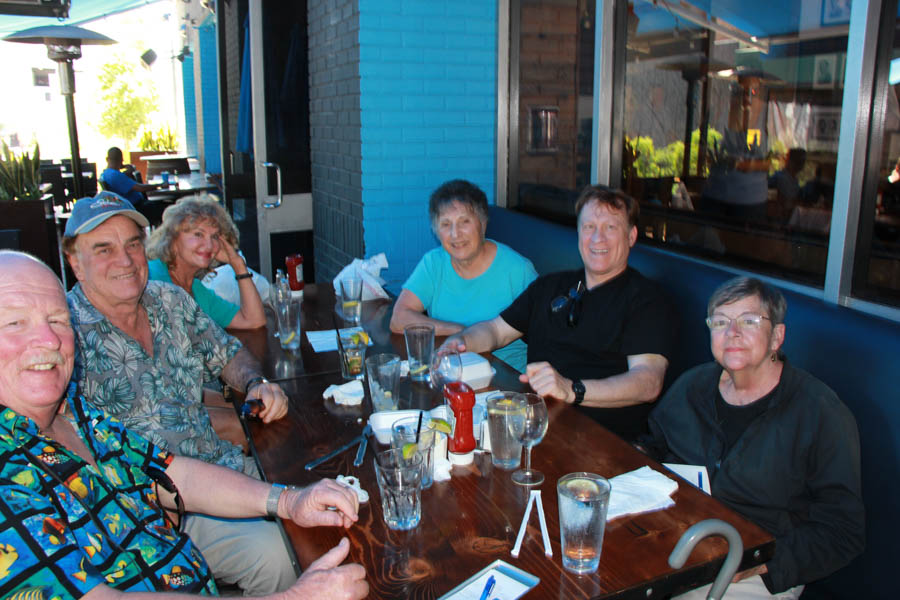 Great times with great friends!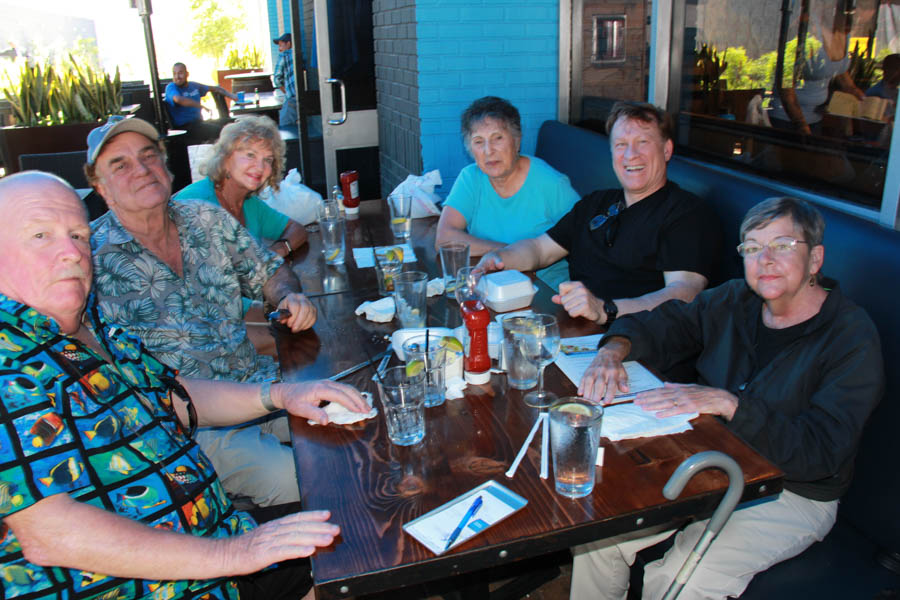 Another "adventure notch" on our gun handle of life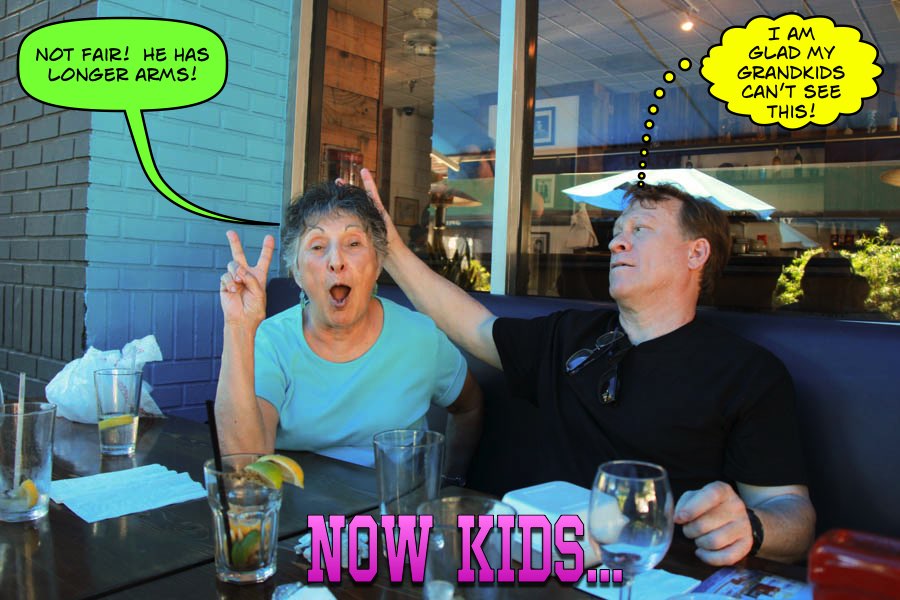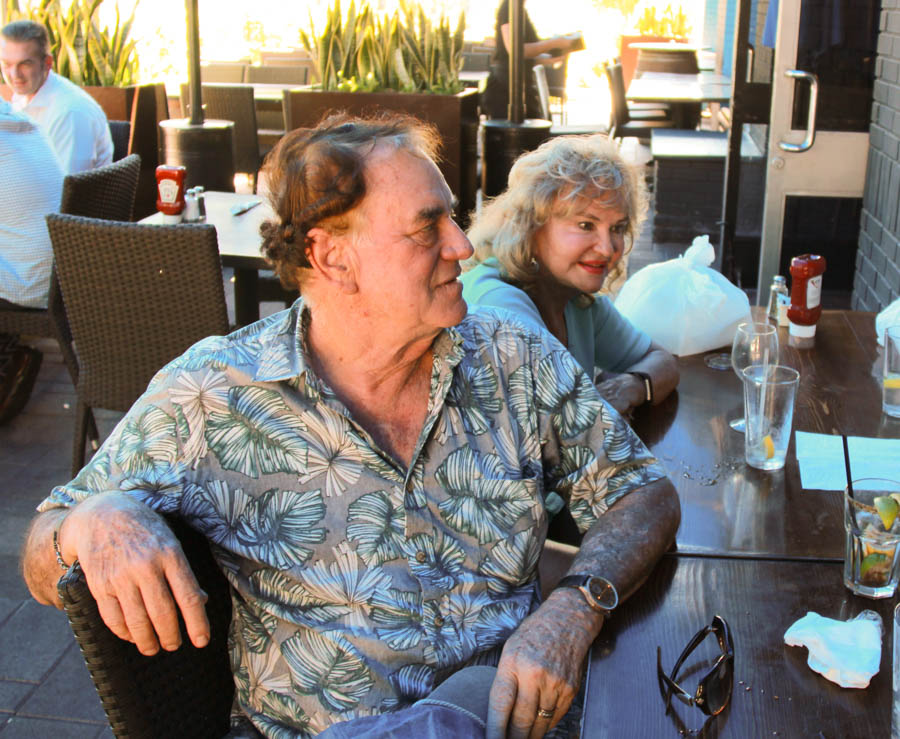 Wally can't believe we catch the boat back from across the street!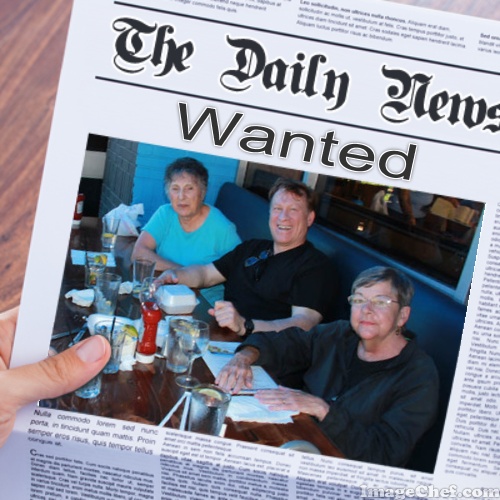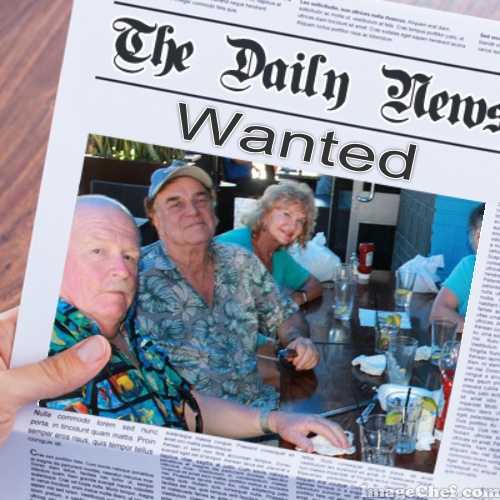 We left our calling cards...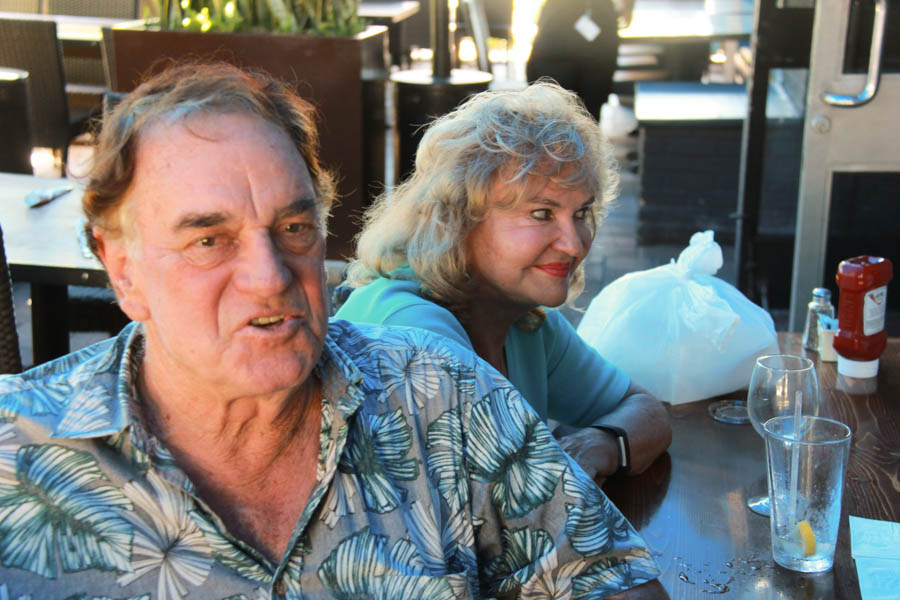 "You're kidding, right?"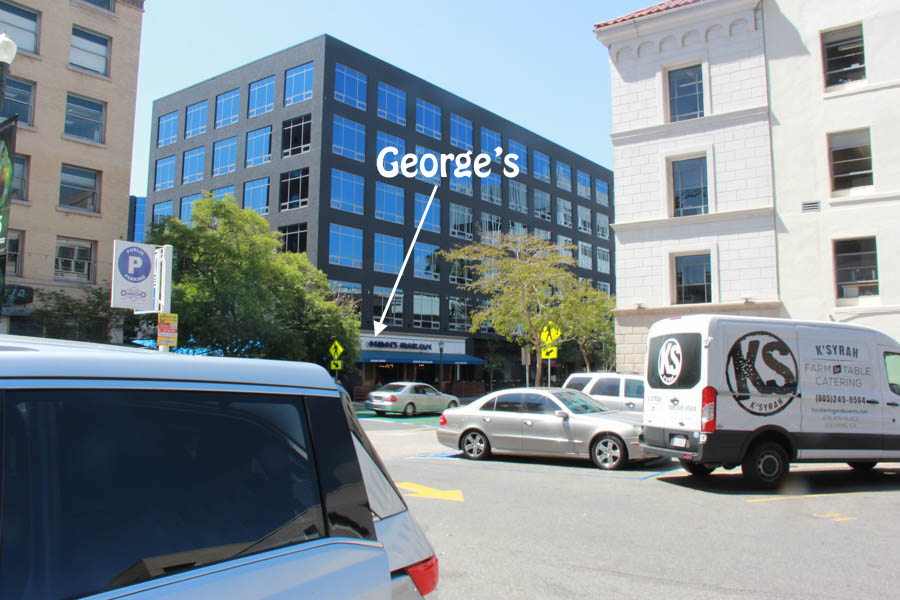 We found the land yacht across the street!

We arrived safe an sound... Who needs the water taxi
when you have a Honda?

See you soon!