She Loves Her Animals And We Do To Now That They Are Stuffed
We did our weekly drop by to visit with Kat and bring her a new stuffed animal... This time a soft bear!

She loves her animals and we are happy she likes the stuffed ones!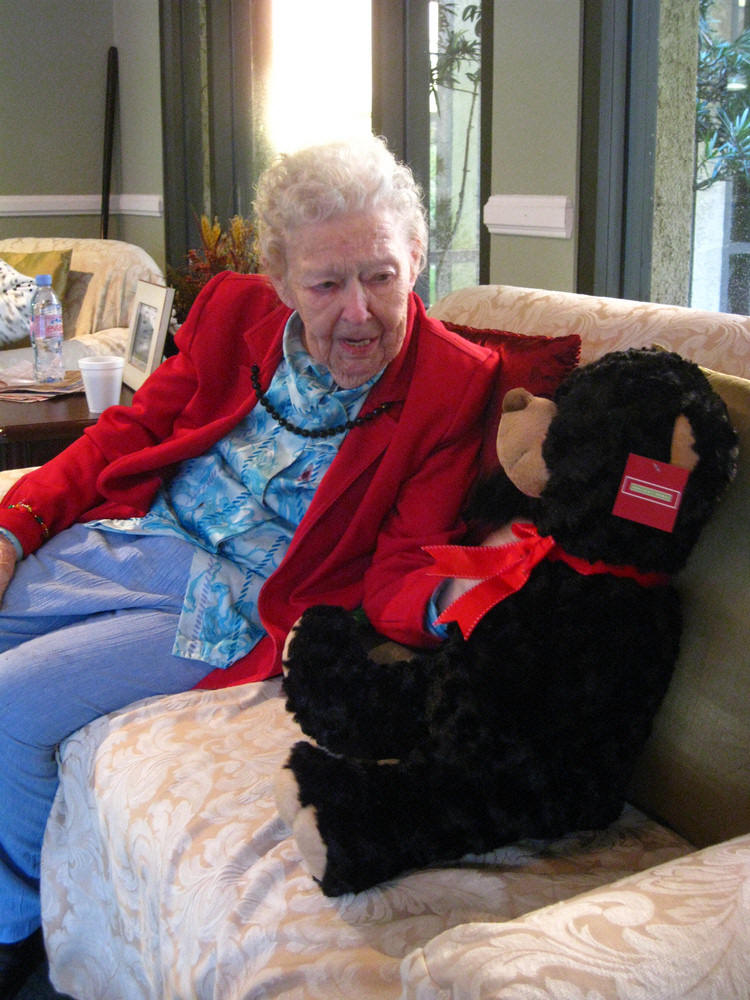 They are discussing dining arrangements

That is her apartment in the background and NO, that is not Paul's halo!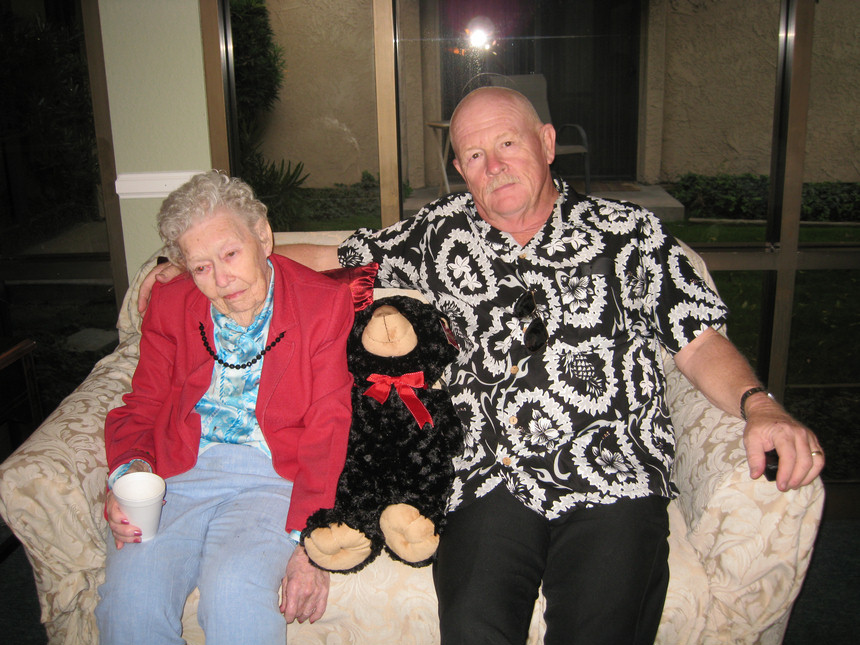 Always a cup of coffee in her hand!

We found out that Kat plays the piano at dinner for the other residents