Kat and us go to the show quite a bit. On January the first, we saw Holiday (she laughed herself silly) and today (the fourth) we saw Charlotte's Web (she was so ticked at the animals). Kat got a kick out of both and in fact sang during the movies and kind of danced on the way out of the movies. We went to Marie Calendar's for dinner and she had her special "Apple Wine"... We call it apple juice in a wine glass but she doesn't know!!
Kat's Place

Sue awaits Kat's arrival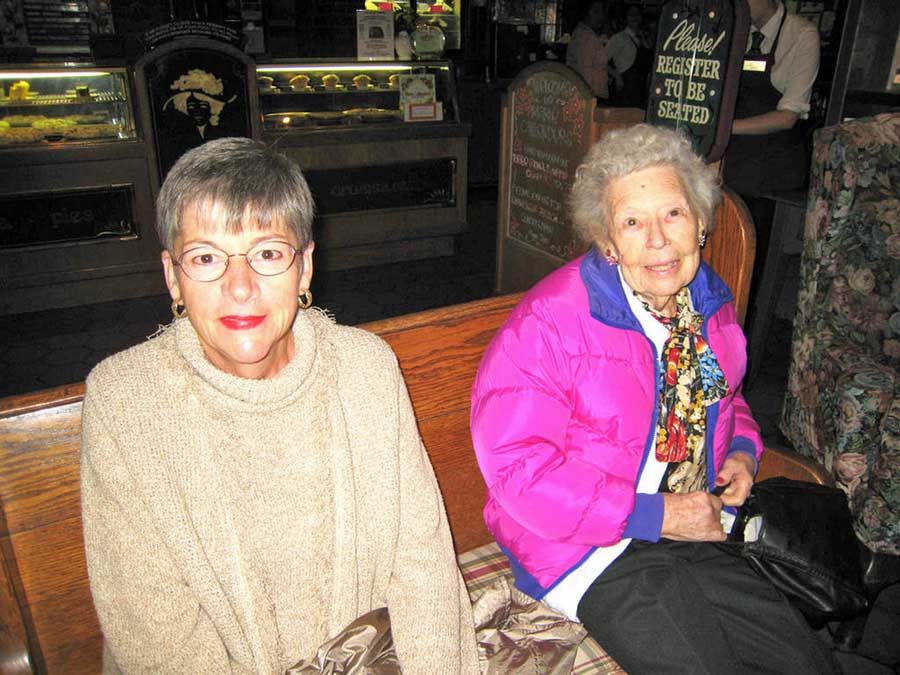 She loved her little glass of wine

Always bundled up in her coat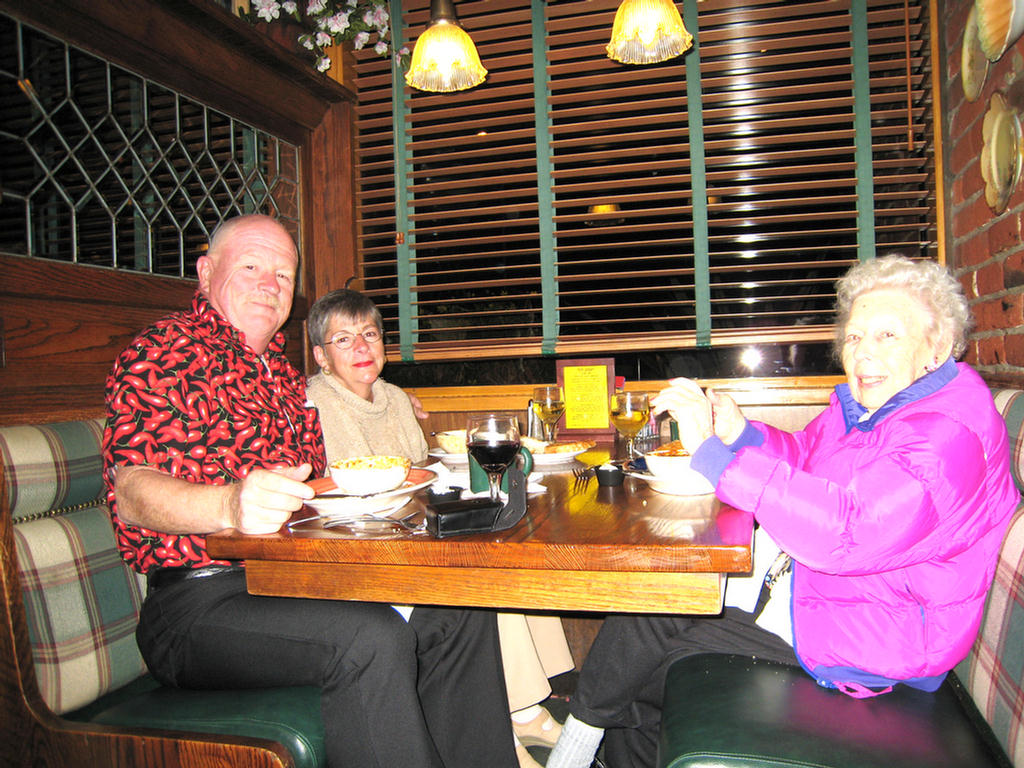 Smiles and giggles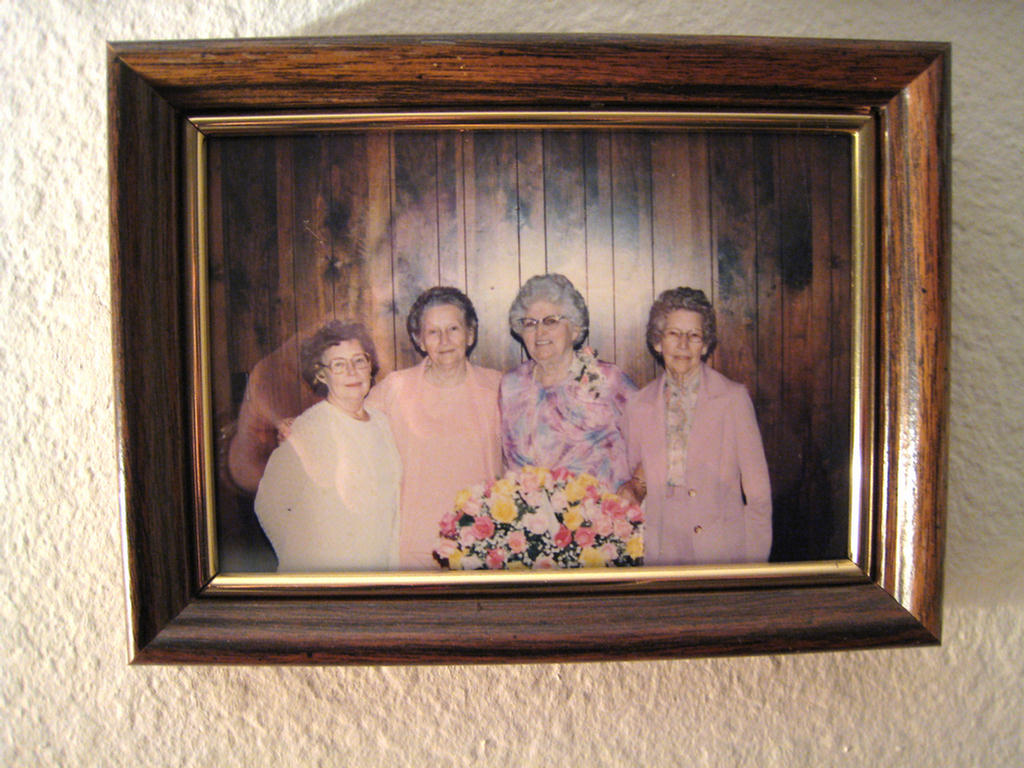 Kat Robinson, Aunt Edith, Aunt Alma, and Aunt Opal

Aunt Edith, Dad (Paul William), Aunt Opal, Uncle Clarence Earl circa 1955
The January Movies Were "The Holiday" and "Charloyye's Web"