On The Water 10/20/2015
We decided to have lunch with friends from Catal and Javier's seemed to be an excellent place to go!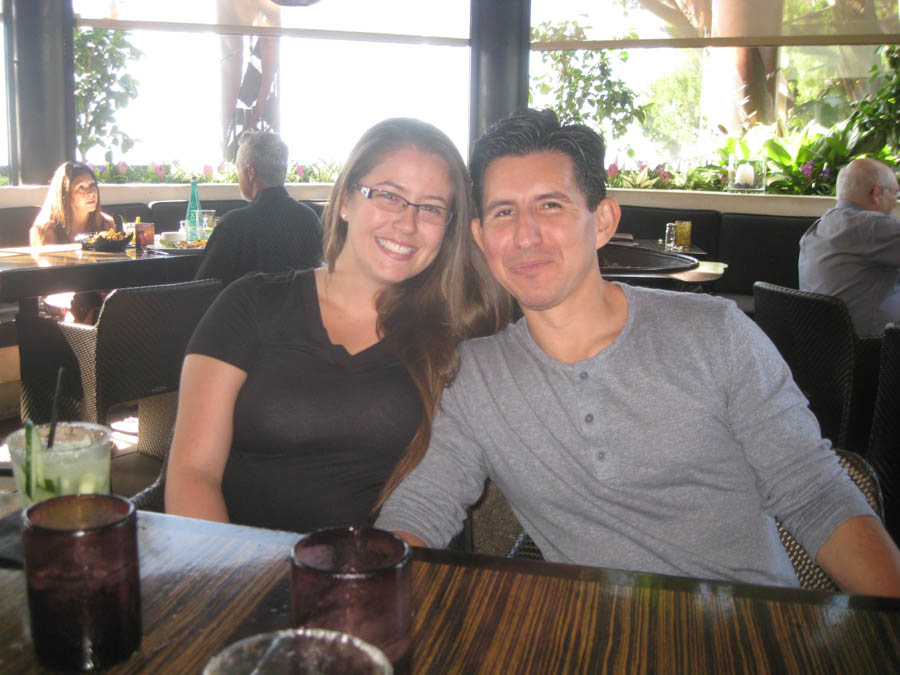 Enjoying life and meeting new friends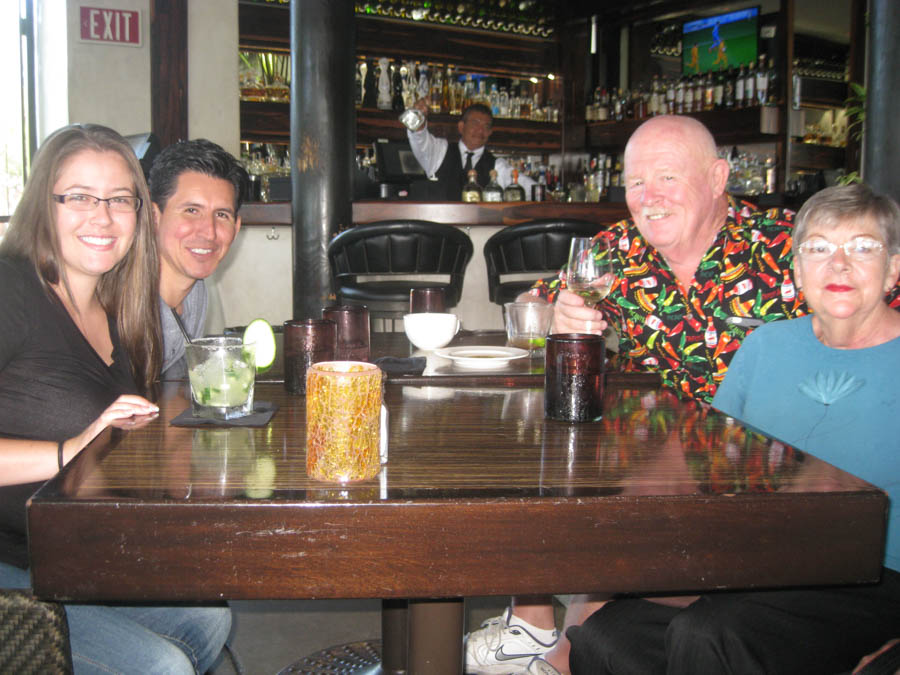 We needed a wide angle lens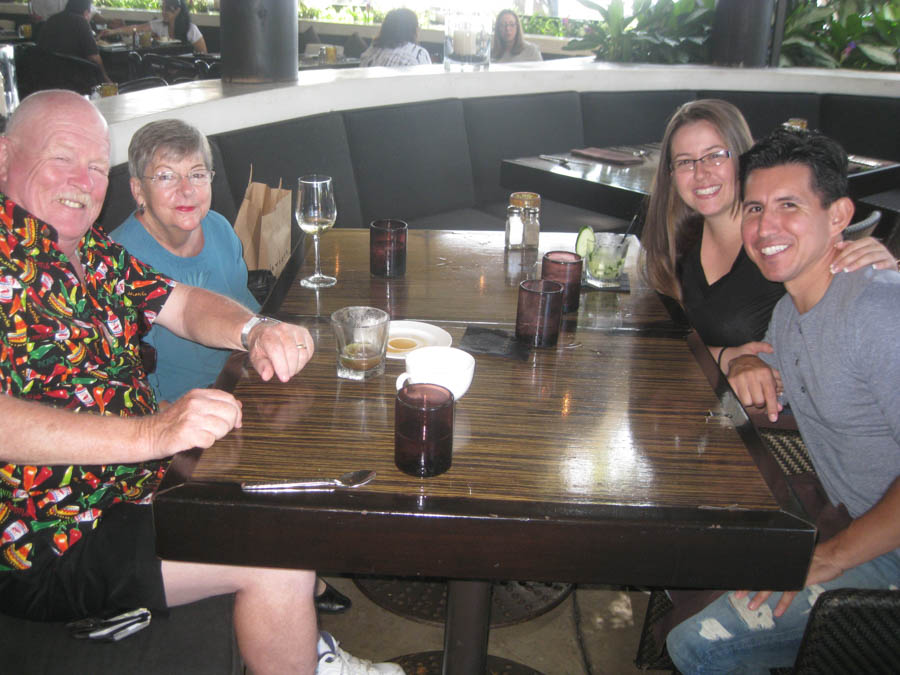 We enjoyed several nice drinks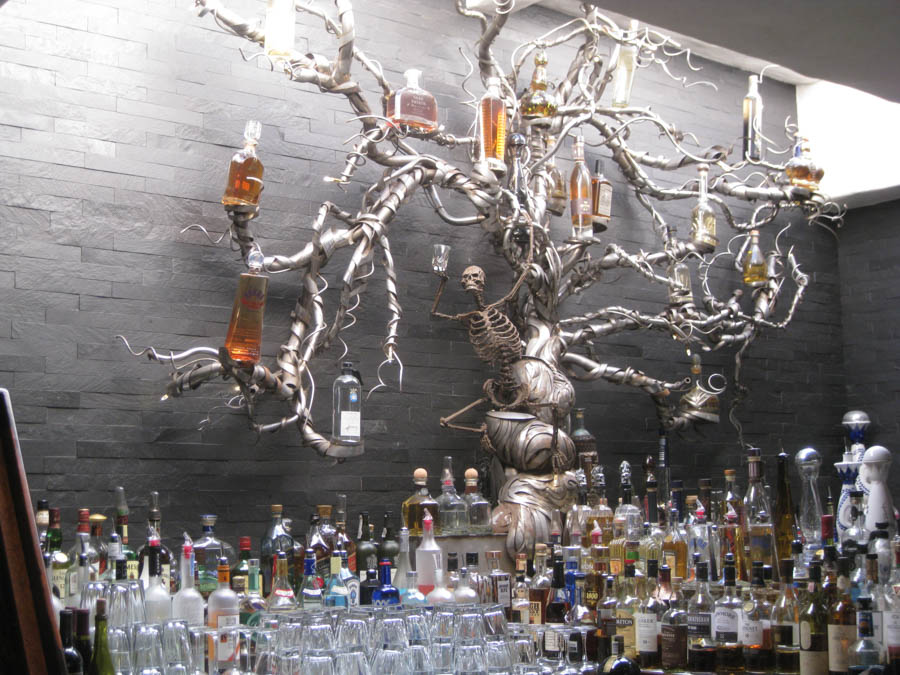 The bar was decorated for the season

The entrance way was quite dramatic!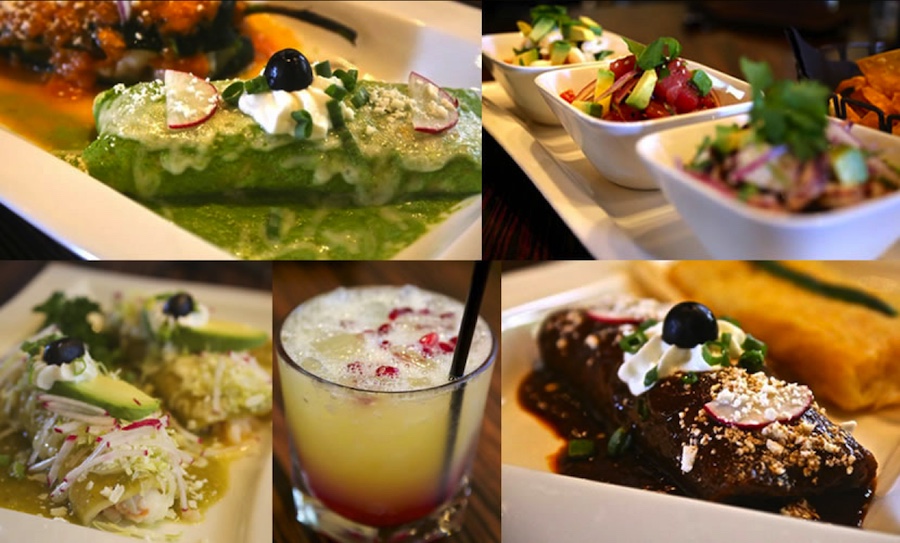 Simply excellent food!
To Newport Harbor For A 90 Minute Cruise

Click for the full sized 6000 x 4000 pixel image
Did You Know? - Newport Beach is a seaside city in Orange County, California, United States. Its population was 85,287 at the 2010 census. Newport Beach is also home to Newport Harbor.
The city's median family income and property values consistently place high in national rankings. The Daily Pilot, a newspaper published in the neighboring city of Costa Mesa but which serves the greater Newport-Mesa community, reported in 2010 that more than a quarter of households have an income greater than $200,000, and the median value for homes exceeds $1 million.
Leaving The "Mainland" And To The Island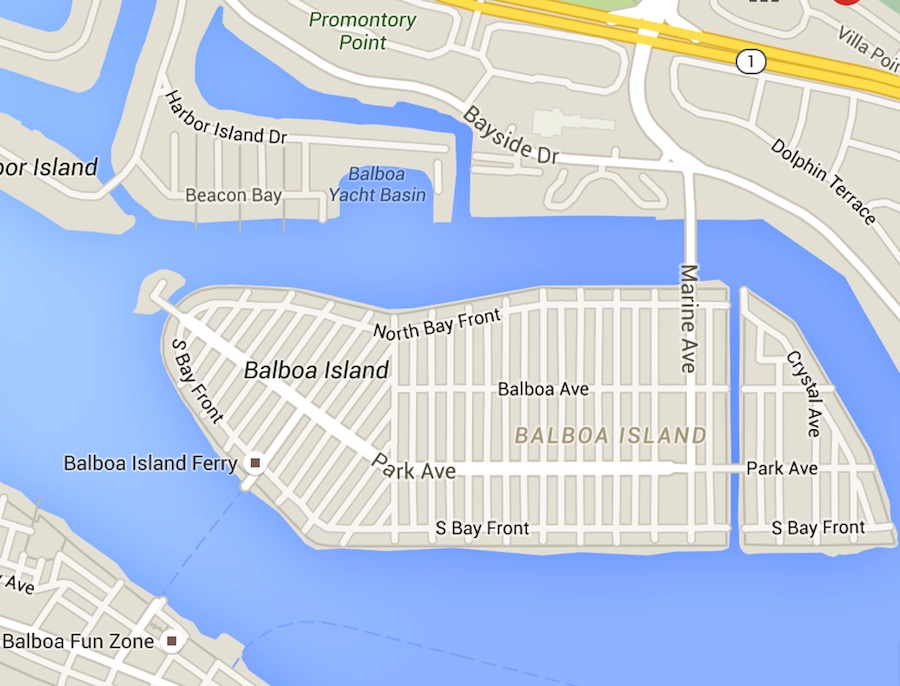 Easy way to get to the other side!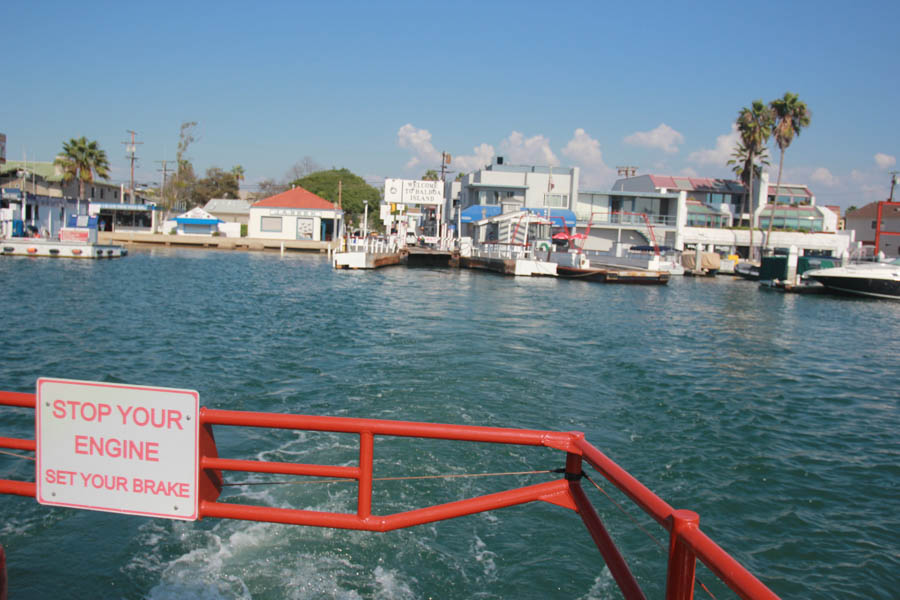 To get from the land to the "island" we took the ferry
Did You Know? - The ferry boats travel under 1,000 feet from Balboa Island to the Balboa Peninsula (Fun Zone area) and vice versa, reaching a top speed of four miles per hour. The speed limit in the harbor is 5 miles per hour, and the ferry docks about every 5 minutes. A full-time captain will dock the ferry at least 22,500 times every year, traveling at least 3,200 miles every year.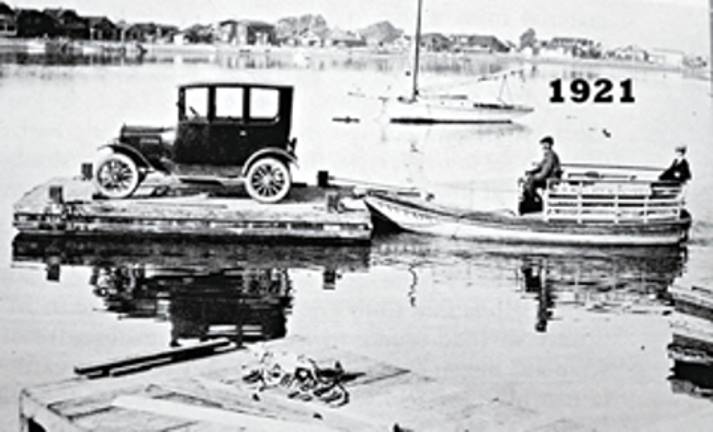 Did You Know? - In 1919 Beek charged a nickel (5 cents) per person. Three years after commencing operation, Beek built the Fat Ferry. This vessel held twenty passengers. Beek later built a small one car barge which the Fat Ferry pushed across in front of it.

In the 1950s Beek built three double-ended wooden boats for his ferry service: the Admiral, the Commodore, and the Captain. These three boats are still in service and have transported over two million persons.
Each ferry holds three cars and 75 people. As of 2007, the Beek family charges $1 per adult, $2 per vehicle, $.50 for children ages 5–11, $1.25 for adults on bikes, $.75 for children on bikes, and $1.50 for motorcycles. Children under the age of 5 are free.

The ferry boats need constant maintenance but this does not usually interrupt the ferry service.
For two weeks in 2008 the ferry service shut down for an extended period, for the first time in 50 years, to rebuild the automobile ramp leading to the boats.
Currently, Beek's three sons run the business and it has been in the family for close to 100 years.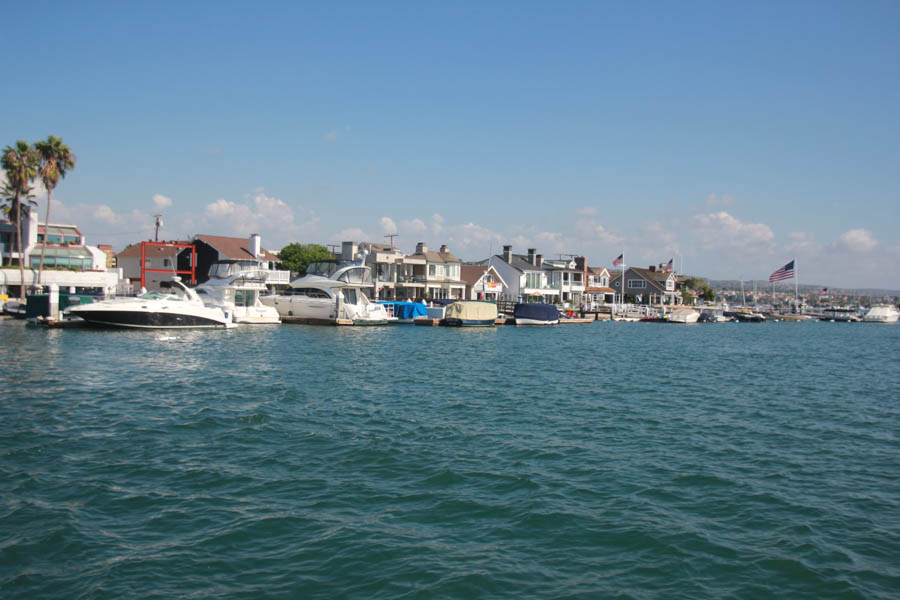 It is a short ride

Enough time to get out of your car and enjoy the sun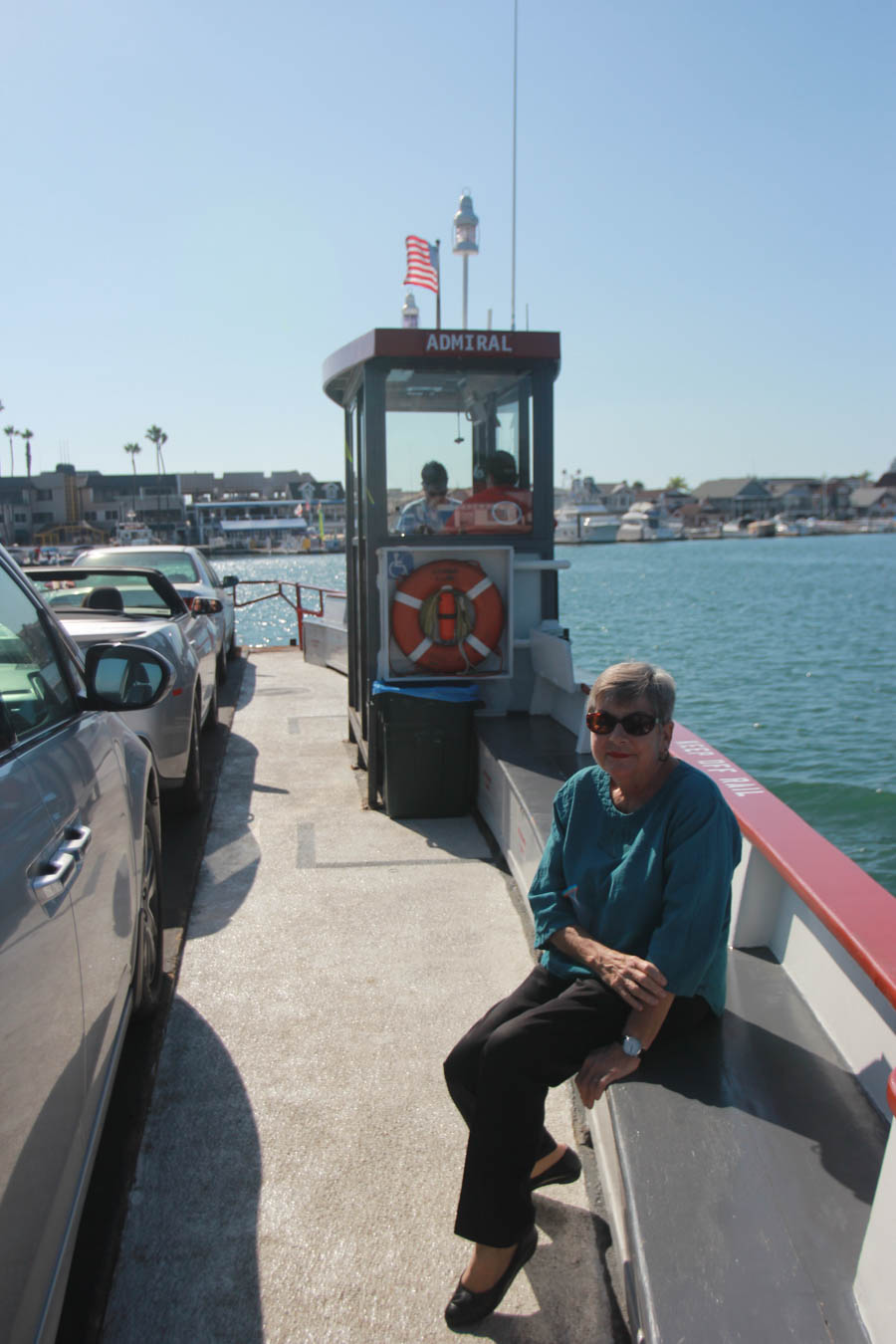 No... You cannot drive the boat!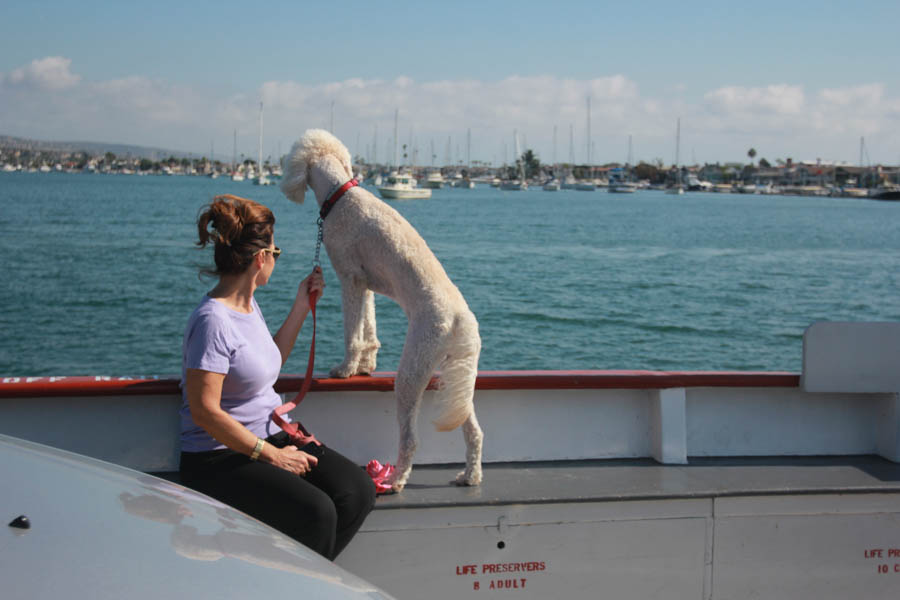 We met a new baby taking the ferry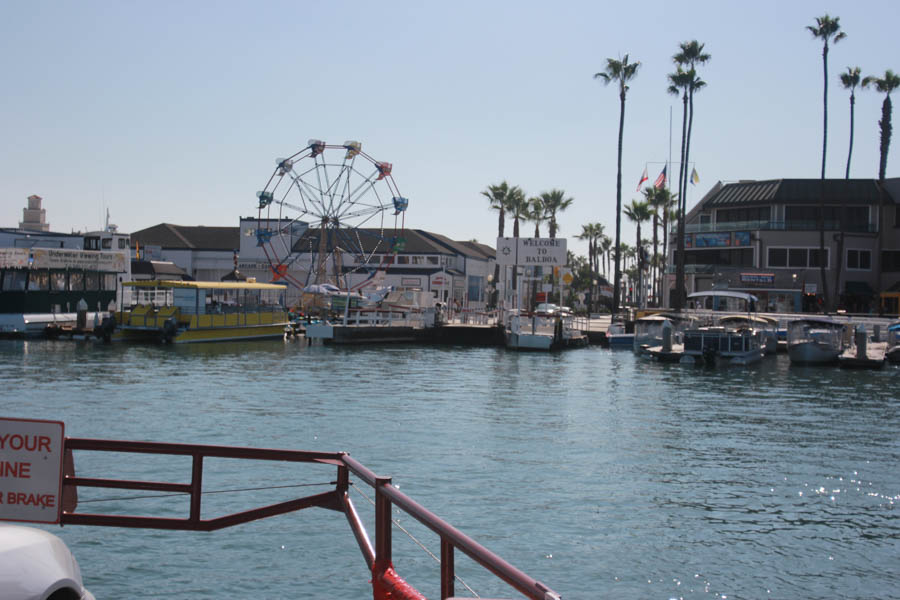 Almost there!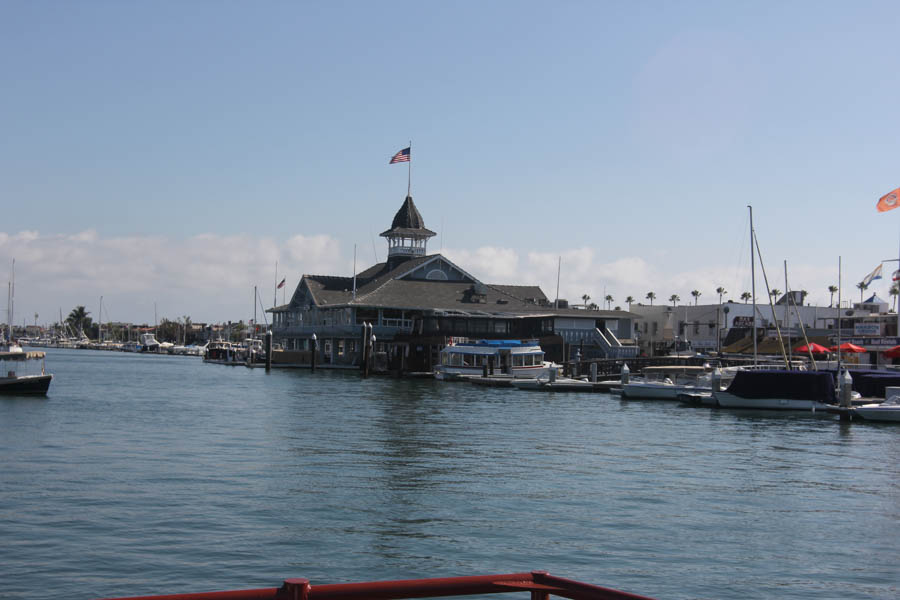 The Pavilion is still standing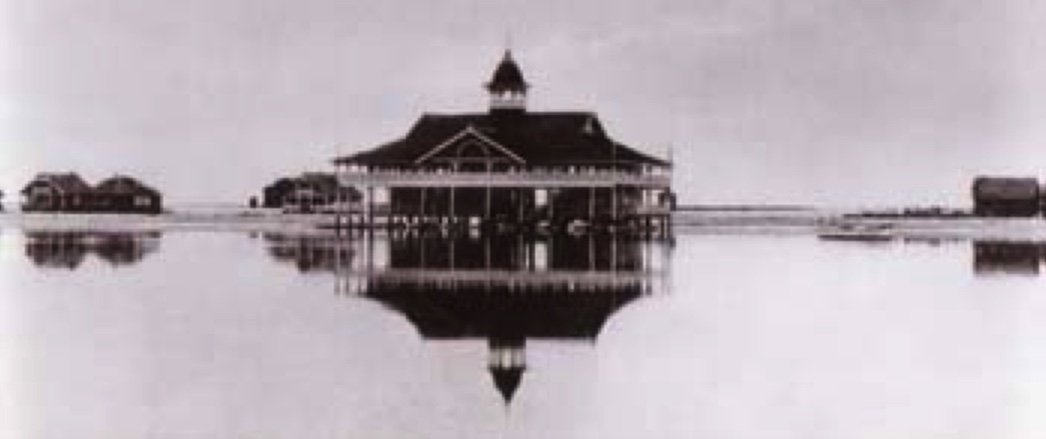 What a difference from today!
Did You Know? - The Balboa Pavilion in Newport Beach, Orange County, California, is a California Historical Landmark and a National Historic Place. Established on July 1, 1906, the Balboa Pavilion played a prominent role in the development of Newport Beach by attracting real estate buyers to an area formerly designated as "swamp and overflow" land.

The Balboa Pavilion is one of California's last surviving waterfront recreational pavilions from the turn of the century. The Pavilion continues to serve the public today as a marine recreational facility and is Newport Beach's most famous landmark, as well as its oldest standing building.

A few feet to go!

When we "land" we have about 60 seconds to drive off the ferry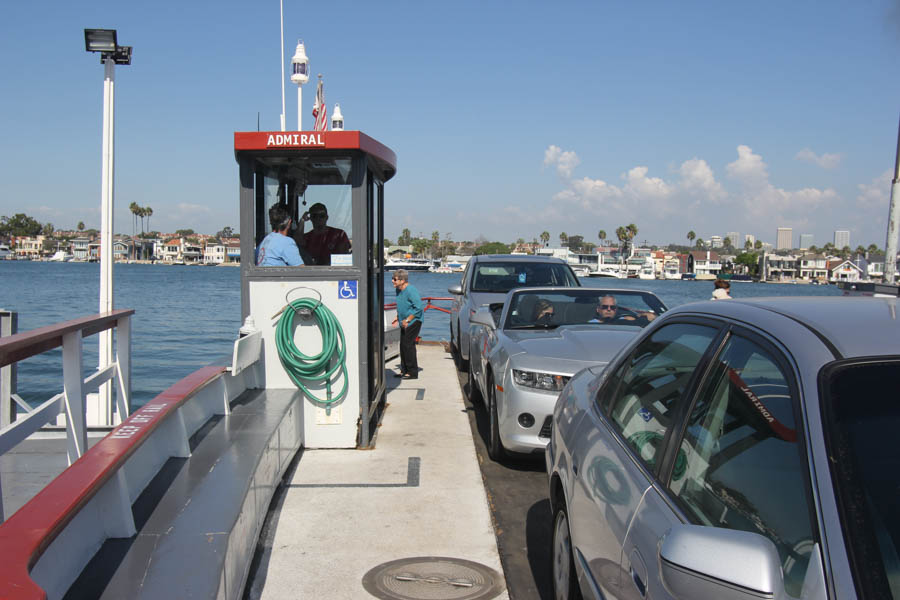 Clunk... Run!

In she goes!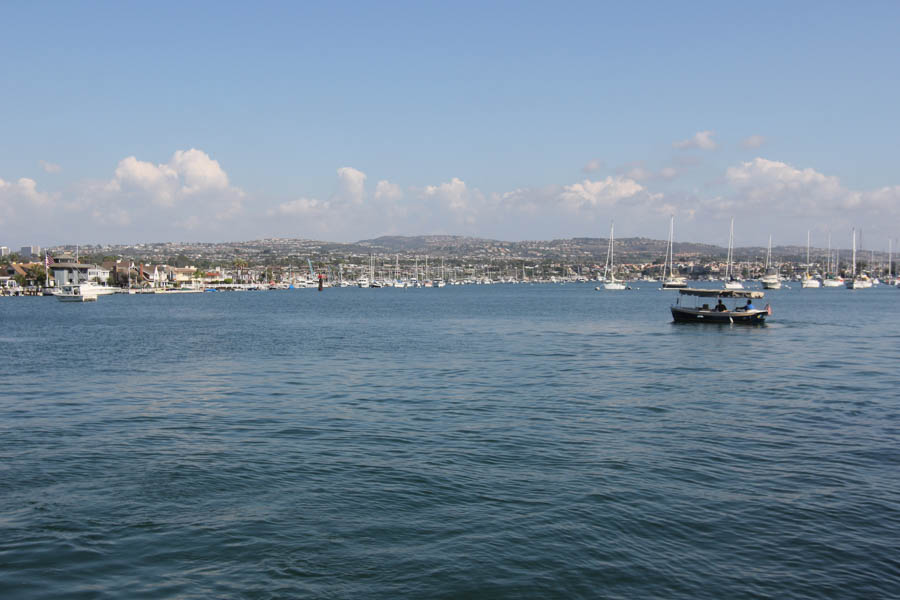 It was a beautiful day!
A Short Walk To The Cruise Desk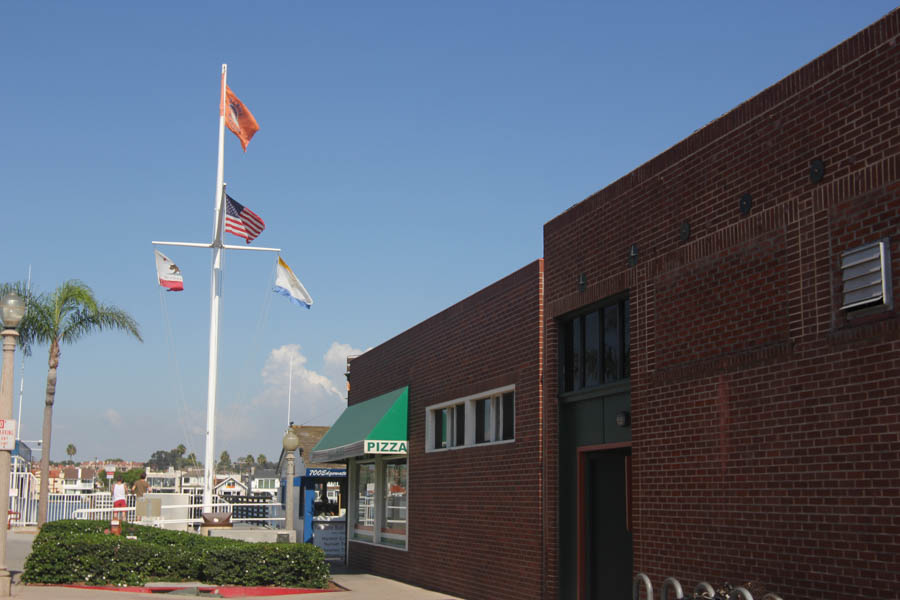 Perhaps 600 feet?

We thought of Pete!
Wine In The Pavilion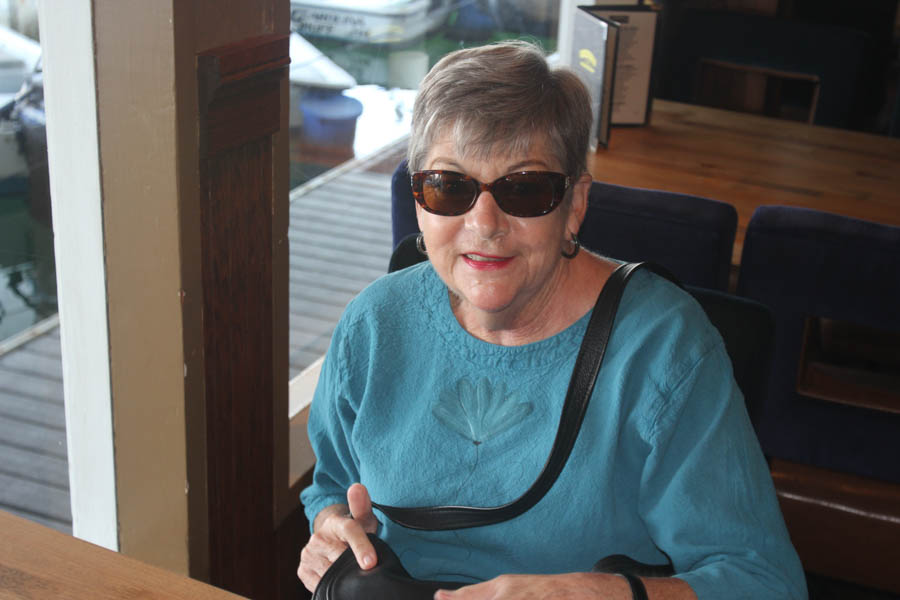 we decided to have a glass of wine before the cruise.... Duh!
Did You Know? - The 1930s ushered in the Big Band era. On weekends the Pavilion featured such prominent bands as Count Basie, Benny Goodman, and the Dorsey Brothers. Phil Harris and his band played regularly on weekdays. The dance step called the "Balboa" originated at the Balboa Pavilion and swept across the United States.
The Pavilion had several upstairs and downstairs card rooms where patrons would gamble.
Until the later 1930s, the Pavilion offered speed boat rides. Two speedy 35-foot (11 m) boats would take off full speed from underneath the Balboa Pavilion with sirens blaring and race out of the bay and into the Pacific Ocean.

Good wines!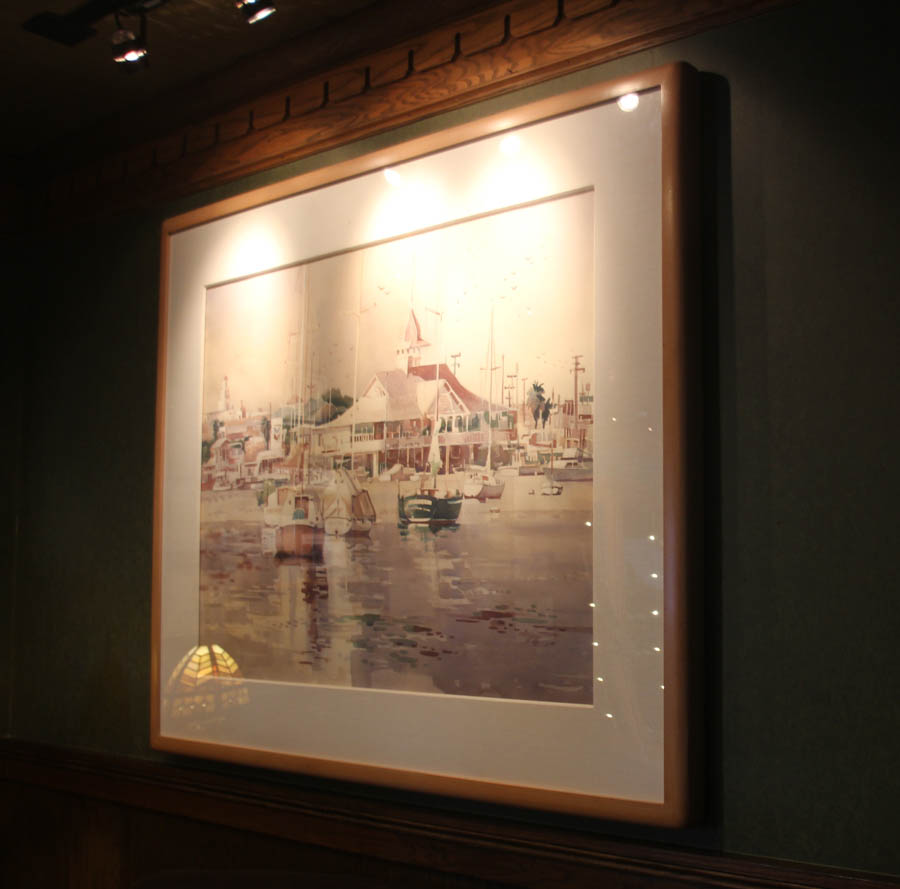 We were inside the lower floor of the Pavilion
Did You Know? - Because the Pavilion is anchored on a narrow strip of sandy waterfront, about 90% of the building was supported on wooden pilings, which extend over the bay. In 1947, the wooden pilings deteriorated, and the building began to collapse into the bay.
In 1947 or 1948, the Gronsky family purchased the deteriorated Balboa Pavilion at a very low price and replaced the deteriorating original wooden pilings with large, concrete pilings. The result was a newly fortified, element-resistant city landmark.

Days gone bye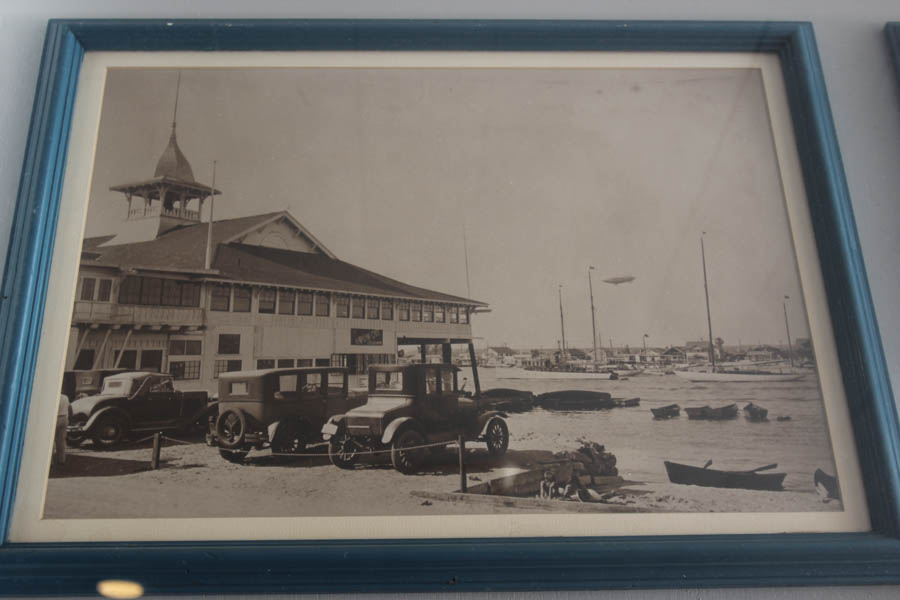 Pretty amazing to see the old pictures
Did You Know? - Currently, the Balboa Pavilion is used as a marine recreation facility, with sport fishing boats, the transportation terminal for the Catalina Flyer to Catalina Island, small boat (skiff) and (duffy) rentals, whale watching, sunset cruises, a restaurant and upstairs ballroom for banquets, receptions and conferences.
It's 3:00 And Time To Board The Cruise Boat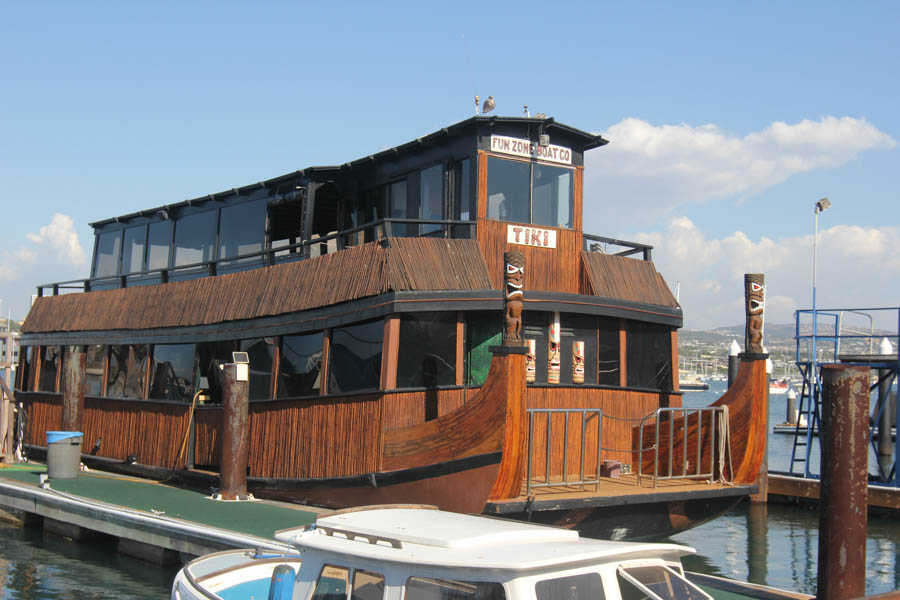 We did NOT take the Tiki!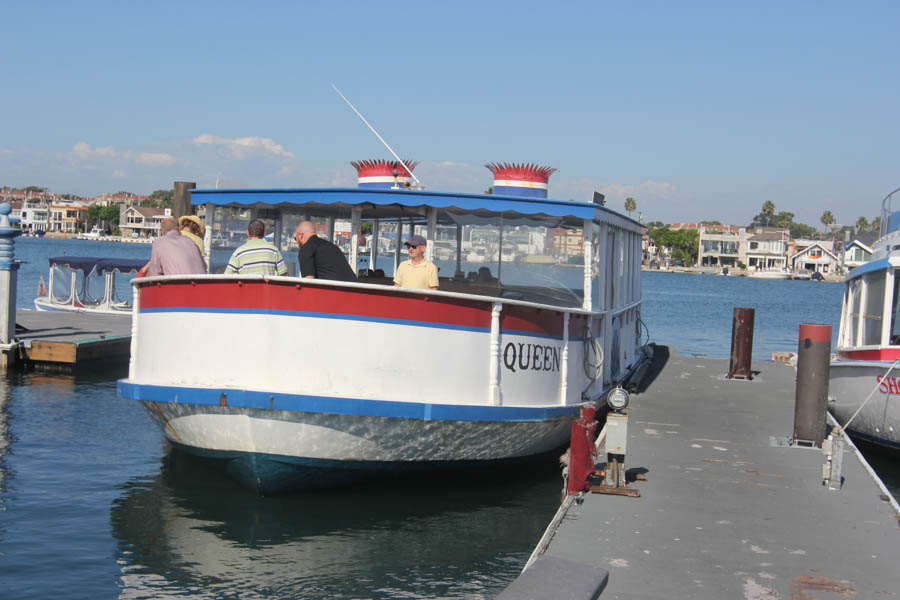 We took the Queen!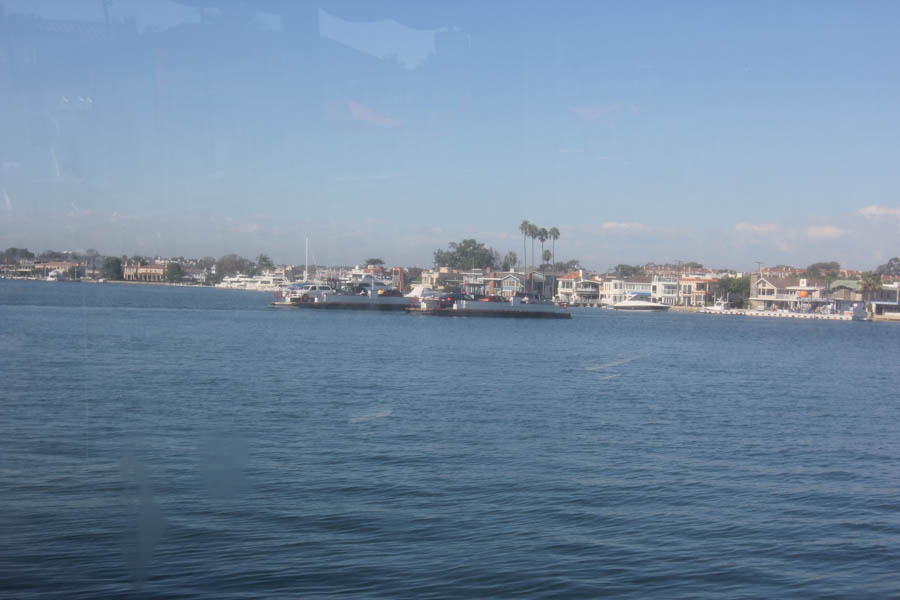 The water in the bay was smooth as glass

A new million in boats floating around all day!

The houses along the bay start at $5,000,000 each!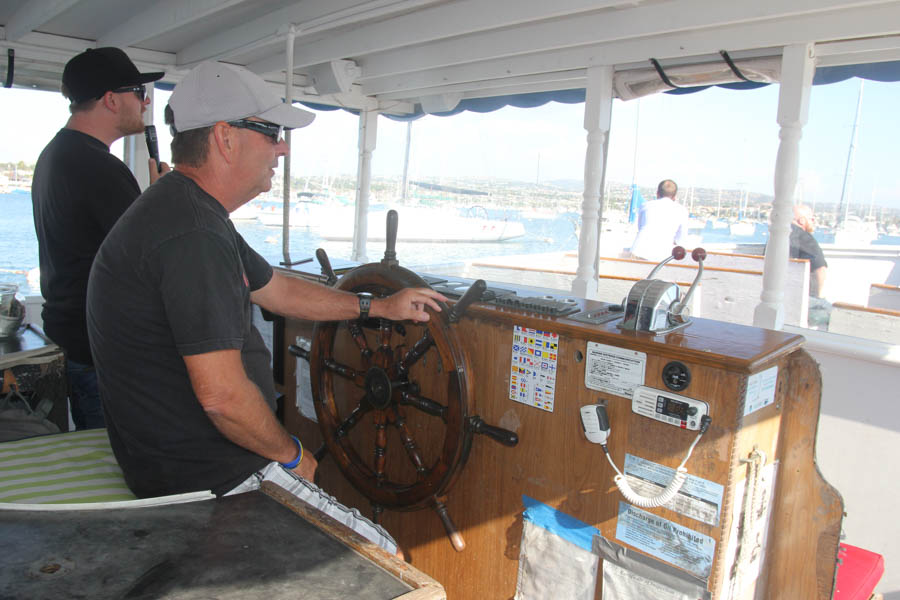 The guide was excellent... Quite knowledgable of the area!

Tough life!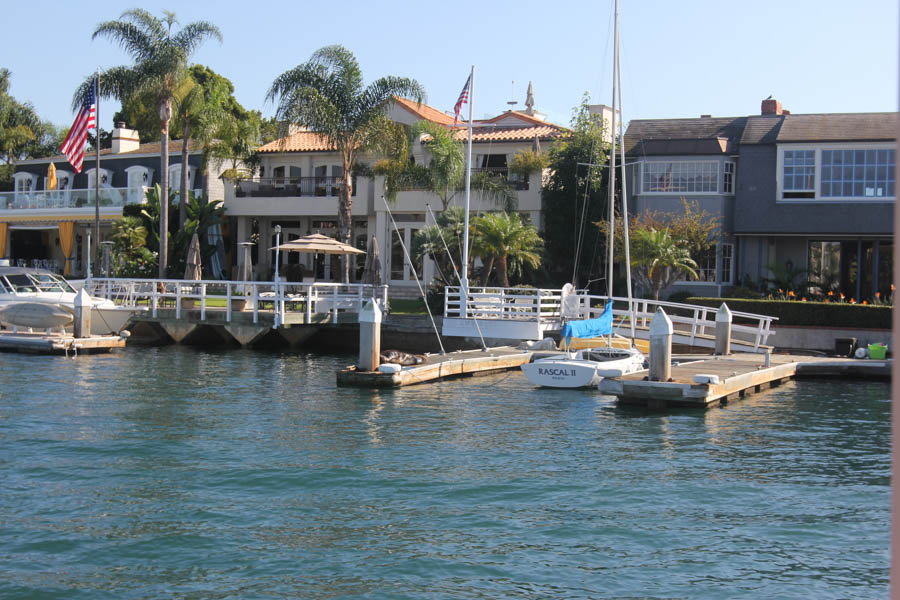 The pink house was the home of George Burns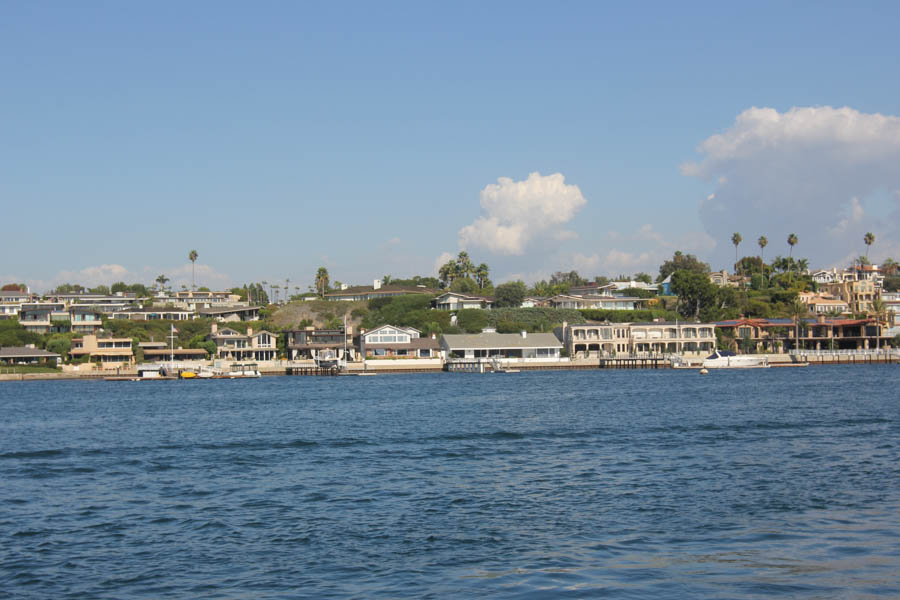 Sights to see everywhere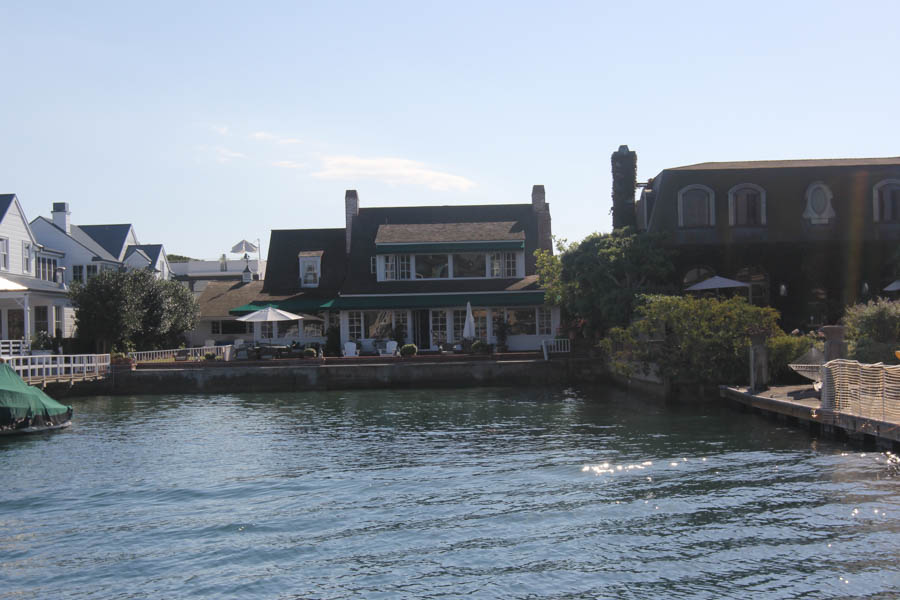 Shirley Temple bought this house when she was eleven years old!
Did You Know? - After Shirley Temple moved out, her house became the longtime home of Buddy Ebsen ('Jed Clampett' and 'Barnaby Jones'), and is now home to talk show host Joey Bishop.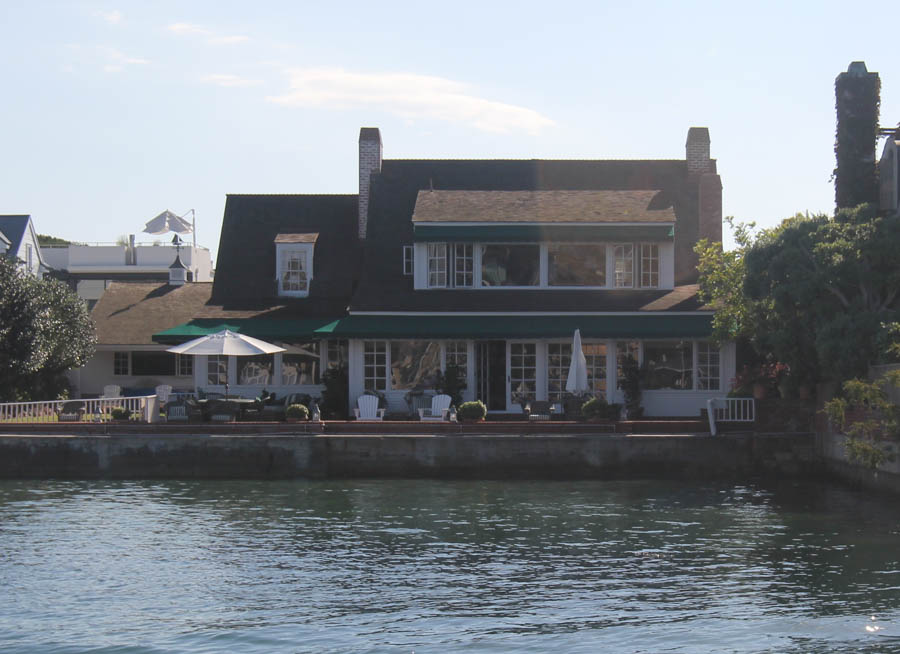 What an amazing piece of history!
Open Ocean Directly Ahead!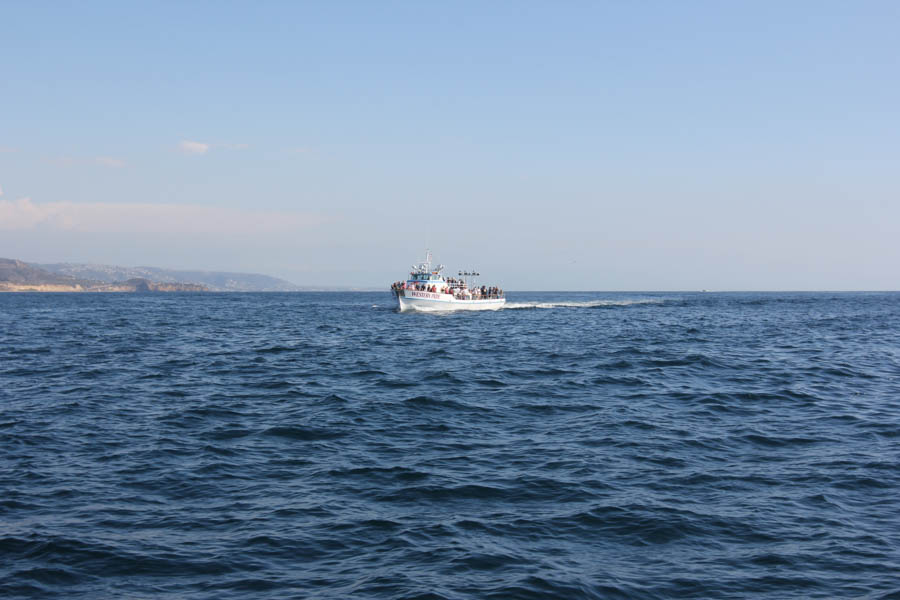 Another tour boat enters the bay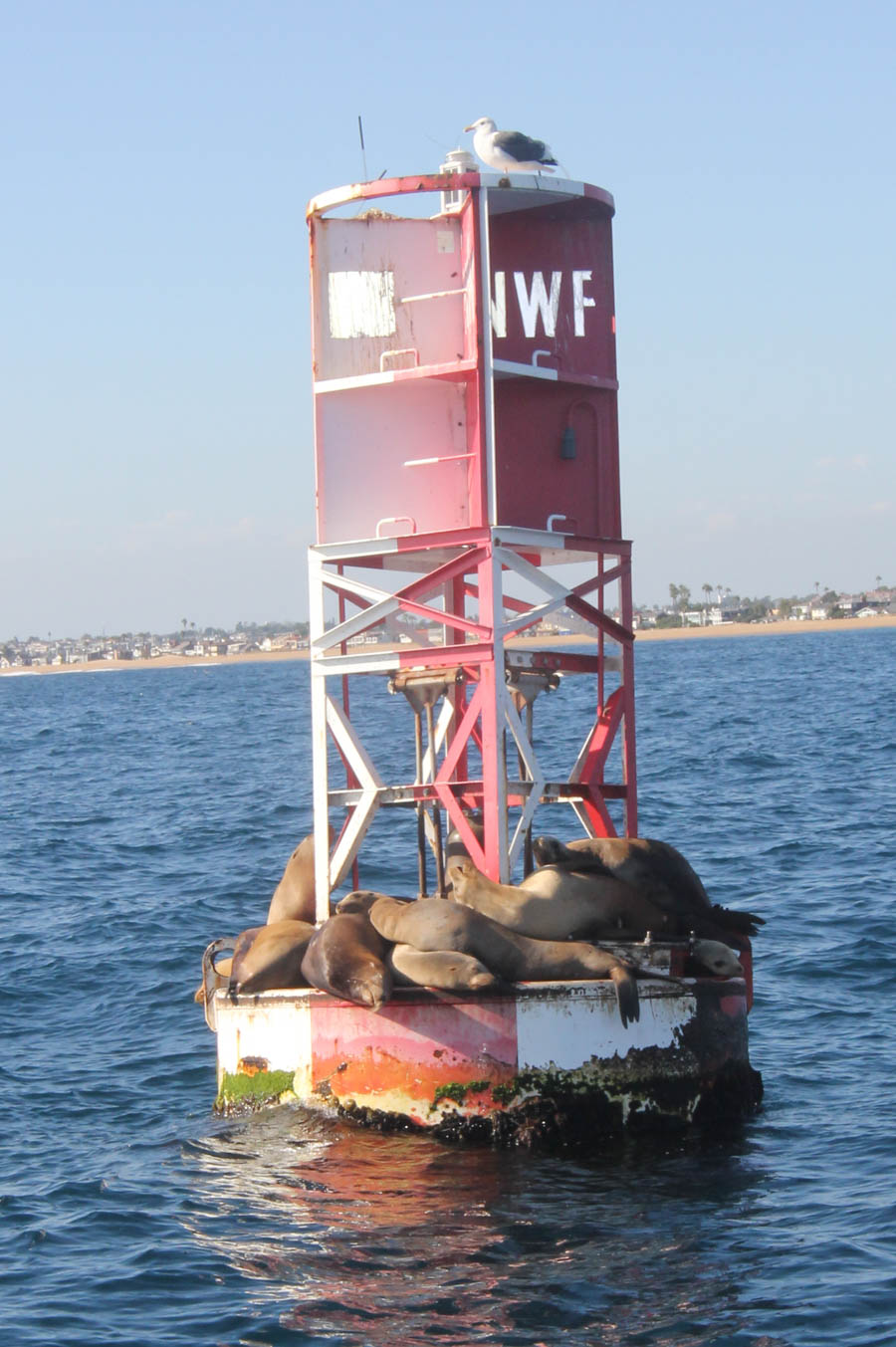 Lazy Sea Lions
Did You Know? - The California sea lion (Zalophus californianus) is a coastal eared seal native to western North America. It is one of five species of sea lion. Its natural habitat ranges from southeast Alaska to central Mexico, including the Gulf of California.
Sea lions are sexually dimorphic, males are larger than females, and have a thicker neck and protruding crest. They mainly haul-out on sandy or rocky beaches, but they also frequent manmade environments such as marinas and wharves.
Sea lions feed on a number of species of fish and squid, and are preyed on by Orcas and white sharks.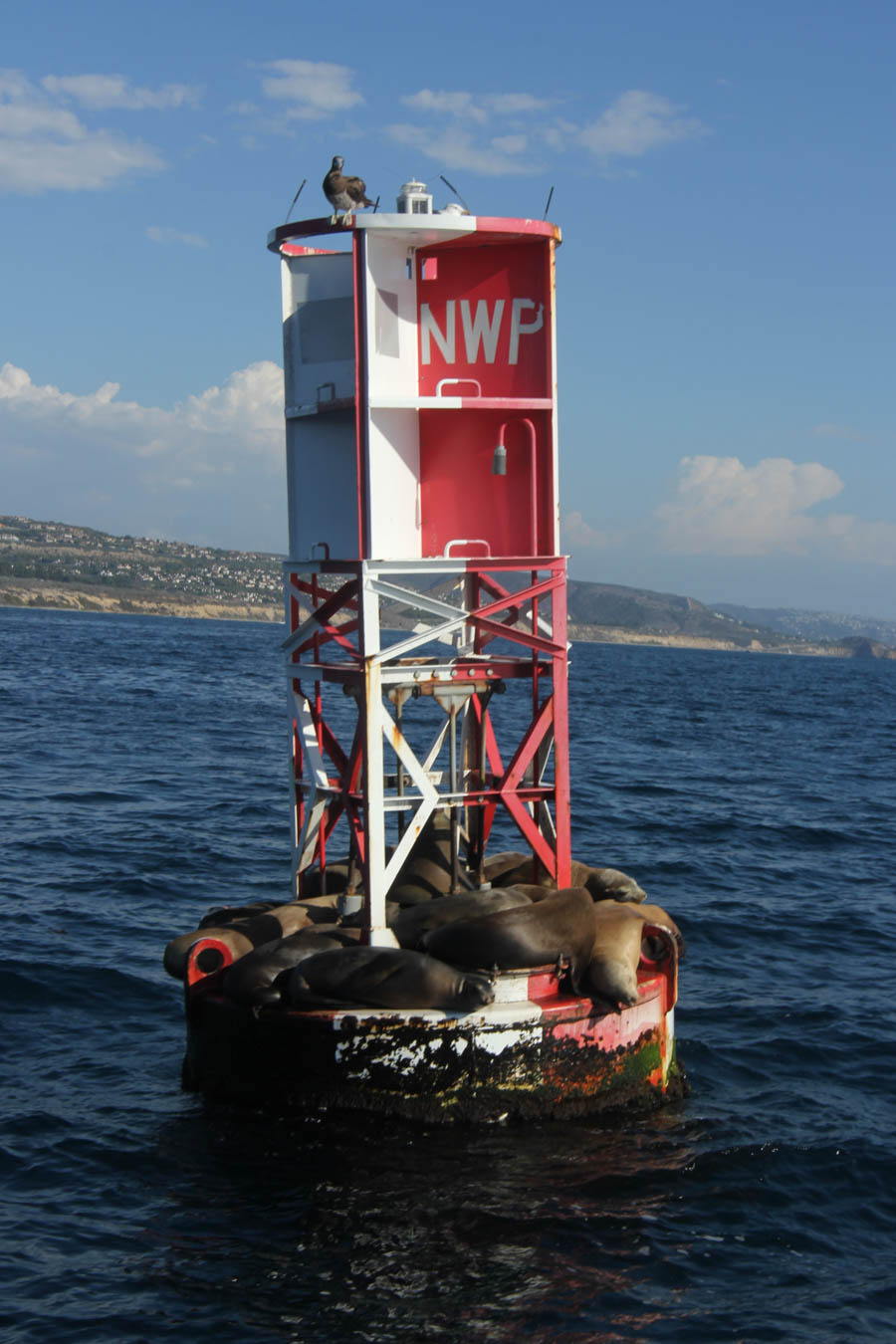 Z-z-z-z-z-z-z-z-z-z-z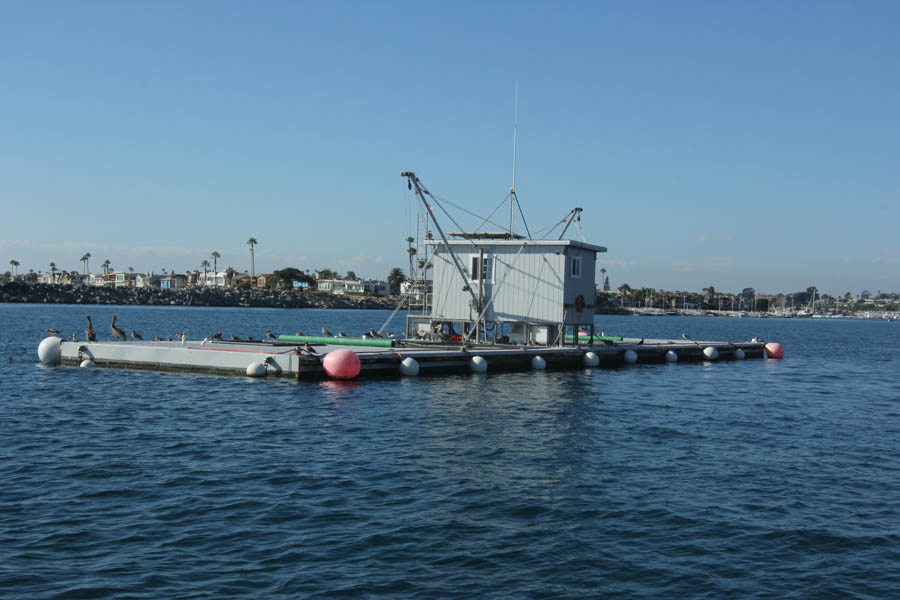 The live bail barge

Drop by and get all the bait you will ever need!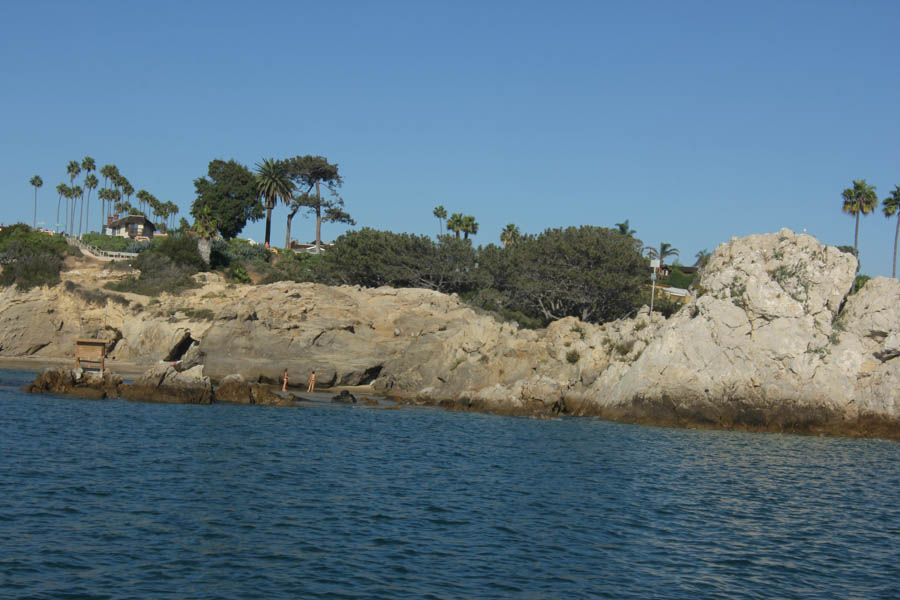 We have some rocks at the entrance to the bay!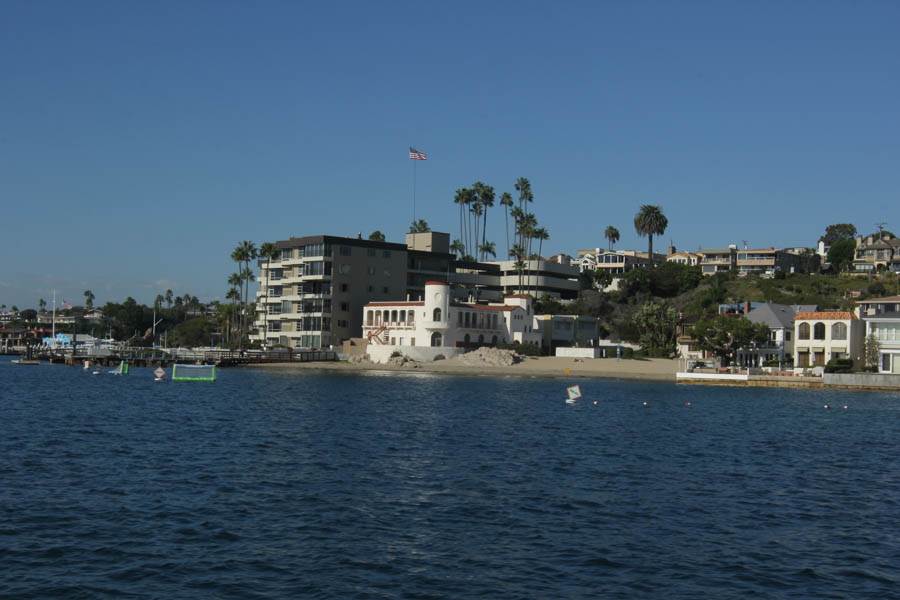 The condo's in the six story building are a mere $3,000,000 each!
Part One Of The Tour Is Over... Time For Wine!


Smile!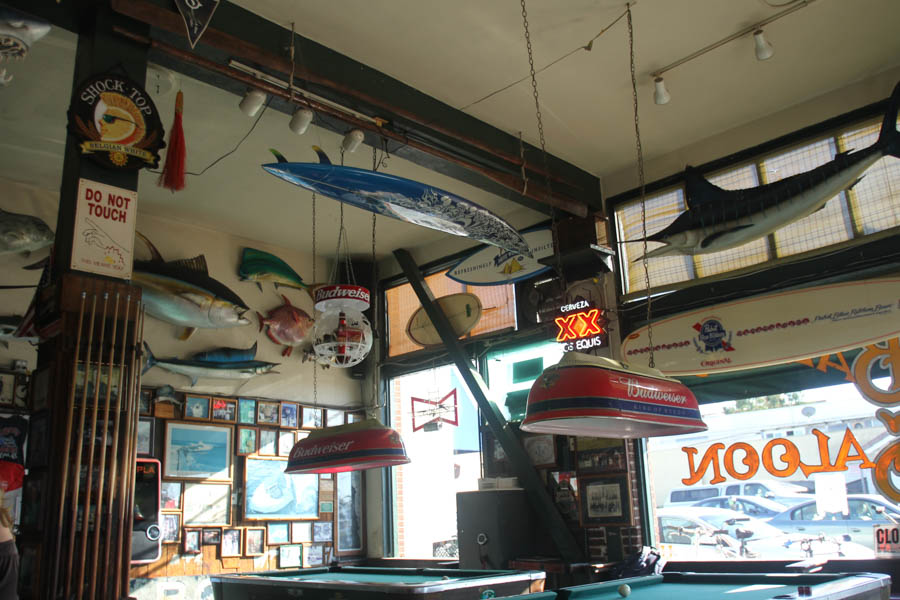 We had wine at the Saloon... About 100 feet from our boat!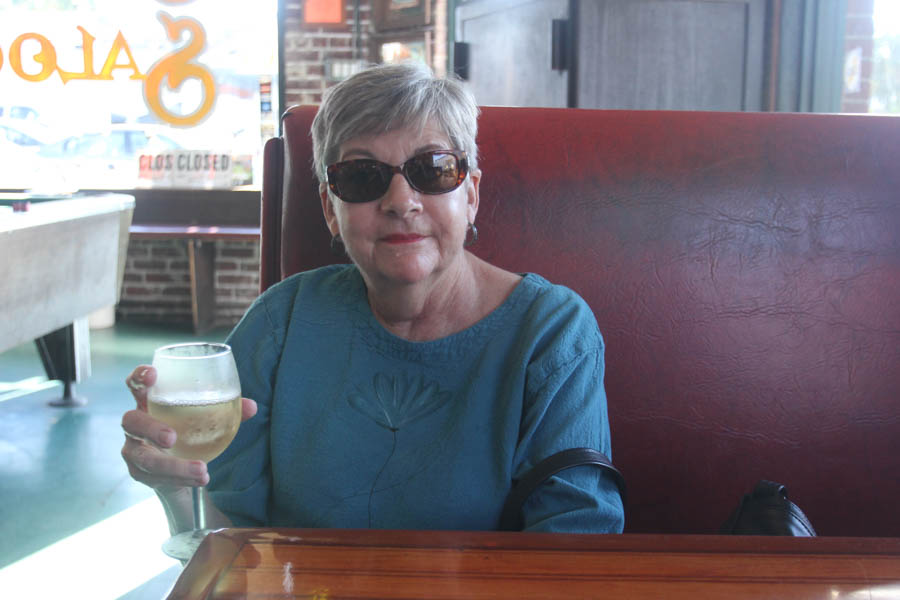 Wine makes the world go around!
Did You Know? - Located on the historic Balboa Peninsula, they offer a great selection of imported, domestic and craft-brewed beers and spirits in addition to a menu of pizza, sandwiches and munchies. Balboa Saloon's fun, open atmosphere overflows with memorabilia and includes English darts, American darts, billiards and other games as well as satellite sports.

We have plenty of seating for large groups and are centrally located with plenty of parking. Within walking distance from the beach, boat rentals, sports fishing, Catalina ferry service and the Fun Zone.

"OK... I am ready for the next 45 minutes!"

Famous stars live here...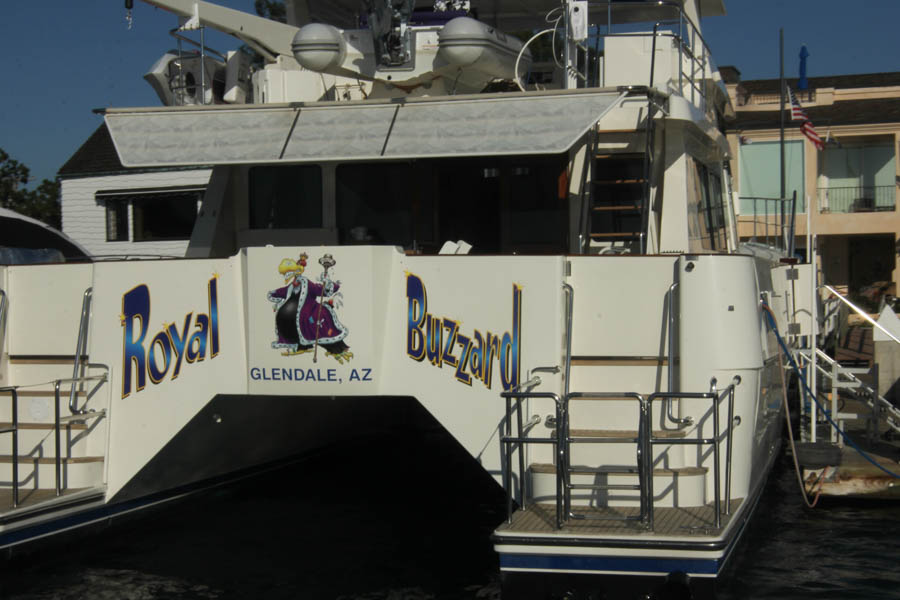 Royal Buzzard???
Did You Know? - Royal Buzzard: A 70-foot Power Cat built in 2002 at Knight & Carver to a Morrelli & Melvin design. She has a 24-foot beam and is powered by twin 660HP Caterpillars. She can reach a top speed of 24 knots and carries 2,128 gallons of fuel. She has been seen cruising Mexico and docks at Balboa Island.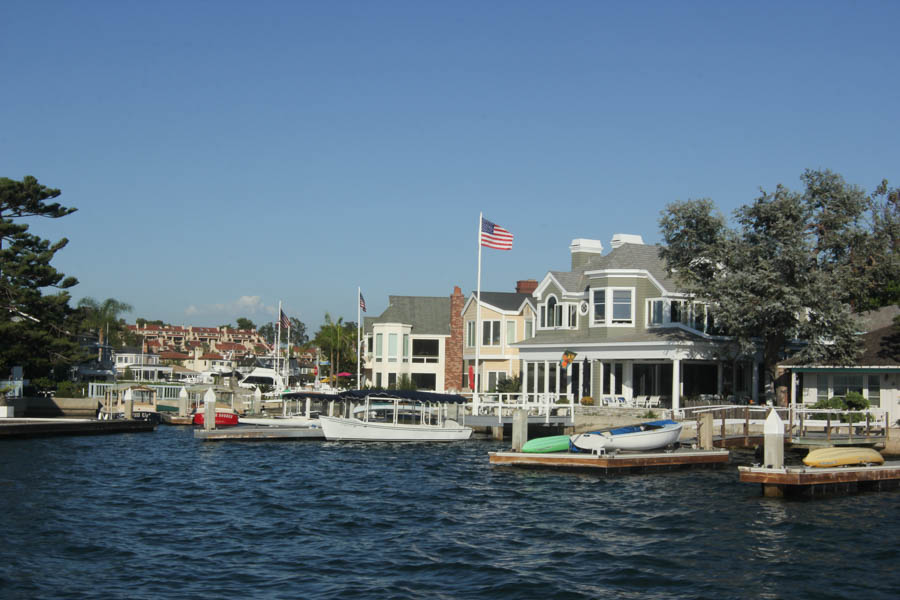 All sorts of nooks and crannies in the harbor

On sale for a mere $42,000,000 dollars!

The houses are quite close together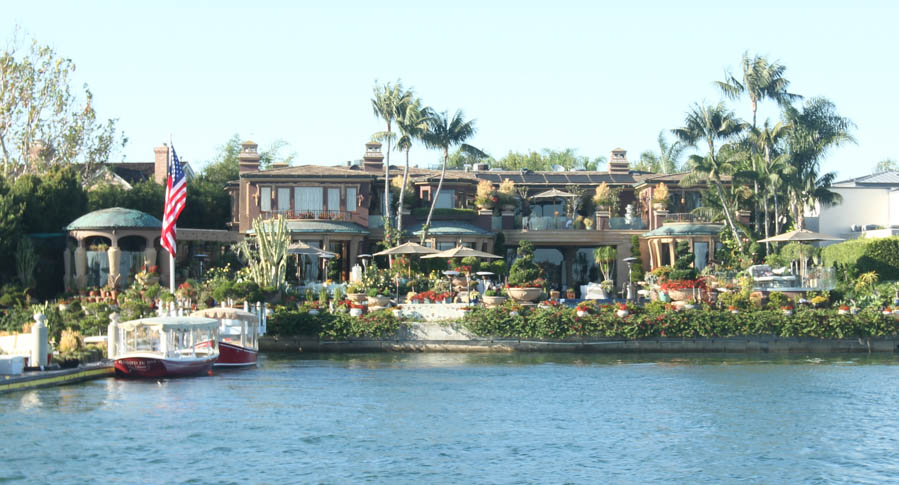 Home of John Wayne... Wow!
Did You Know? - In the 1920's, when John Wayne was a lad named Marion Morrison, and played football for USC, he went bodysurfing one day near the Balboa Pier in Newport Beach, and was injured. That accident turned out to be a lucky break, since the injury helped convince him to give up football and pursue an acting career. In 1928, cowboy star Tom Mix (a fan of Wayne's football heroics) got him a $35-a-week job as a prop man at the Fox studios. Wayne was discovered by John Ford while loading furniture onto a truck on the Fox lot, and the rest is history.
Later in the Duke's life, in 1966, when his health began to fail him, he moved from his Beverly Hills home (at 4750 Louise Avenue) back to the clean air of Newport Beach. John Wayne lived in a large waterfront home overlooking the beautiful Newport Bay, sailing his yacht "The Wild Goose"(a former minesweeper) until his death in 1979. (He was even buried in a Newport Beach cemetery just a few miles to the northeast.)
Alas, the Duke's island home, a one-story, 10-room, 7-bath white ranch house with a pool, at the tip of Bayshore Drive, was recently torn down by the new owner. If you take a Newport harbor cruise, the guides will point out where waterside mansion used to be. Wayne's widow continued to live there until very recently; the property is now owned by a couple who also own the Four Seasons Hotel in Beverly Hills. Their $6 million yacht, The P'zazz, is worth as much as the Wayne mansion.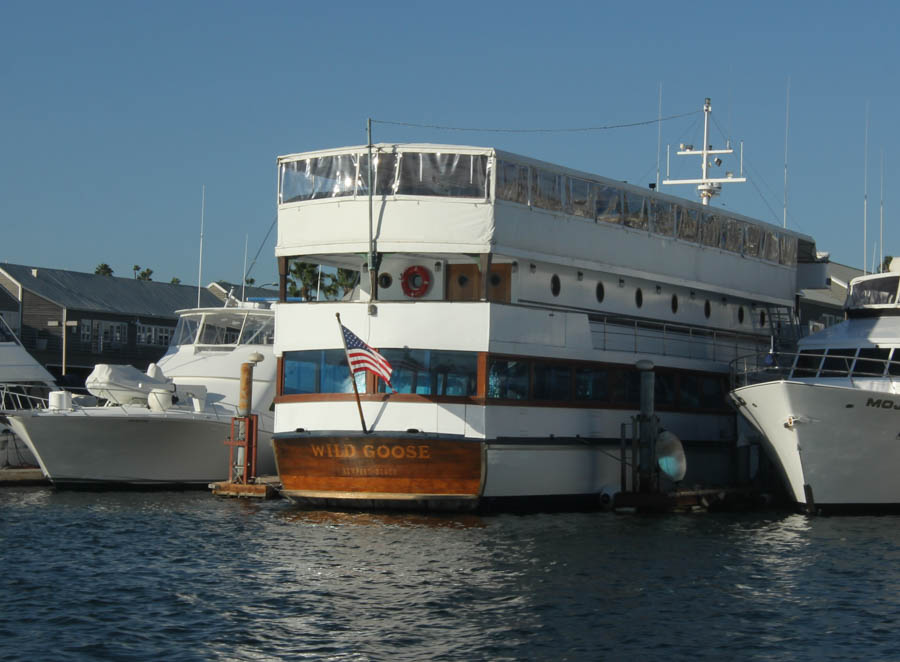 The "Wild Goose"
Did You Know? - Once the private playground for legendary actor John Wayne, the Wild Goose is the ultimate venue for unforgettable events. Three decks of gorgeous woodwork, priceless paintings, intricate carvings and unique amenities make a cruise aboard the Wild Goose a one-of-a-kind experience.
USS YMS-328 was a US Navy YMS-1-class (YMS-135 subclass) Yard Mine Sweeper (YMS), built in Ballard, Washington at Ballard Marine & Railway in Ballard, Washington (Seattle). She was classified as a Mark II design and her hull is constructed completely out of 3" vertical grain Douglas-fir. Sister ships include Jacques Cousteau's RV Calypso. After naval service during World War II, she became a private yacht. Later renamed Wild Goose she is most notable for having been owned by actor John Wayne. The yacht was listed on the US National Register of Historic Places on 19 July 2011.

YMS-328 was delivered on 26 May 1943. She served in the Aleutian Islands during World War II, sweeping enemy minefields at Attu and US minefields at Kiska, and patrolling out of Adak. She was en route to Dutch Harbor to be fitted for the invasion of Paramishiru Island in Japan, when Japan surrendered. YMS-328 returned to Bremerton, Washington. She was stricken from the Naval Vessel Register in 1946.

YMS-328 was sold privately in 1948 to Vancouver Tug & Barge owner Harold Jones. He named her La Beverie. Upon Jones's death in 1956, millionaire Max Wyman purchased the yacht and renamed her the Wild Goose II. Wyman traveled the world on the yacht including Tahiti, Bora Bora, and Hawaii. In 1962, she was bought by John Wayne and went through a major renovation. Wayne changed her name to Wild Goose. He kept the ship for the last 17 years of his life. He entertained a who's who of the time including Richard Nixon and Ronald Reagan.

This ship was featured in the 1967 film The President's Analyst, doubling as a Canadian spy ship.

The travels of the ship were well documented during Wayne's ownership in the 1993 book On Board with the Duke authored by his former captain Bert Minshall. Minshall was on Wild Goose for 16 years with Wayne. The vessel is now still in operation for dinner cruises in Newport Beach, California by Hornblower Cruises.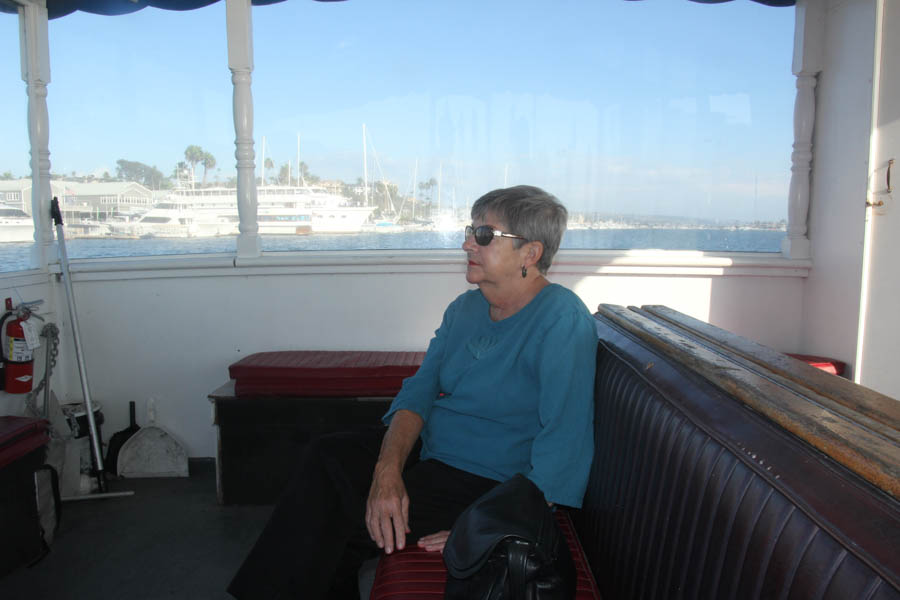 Enjoying the cruise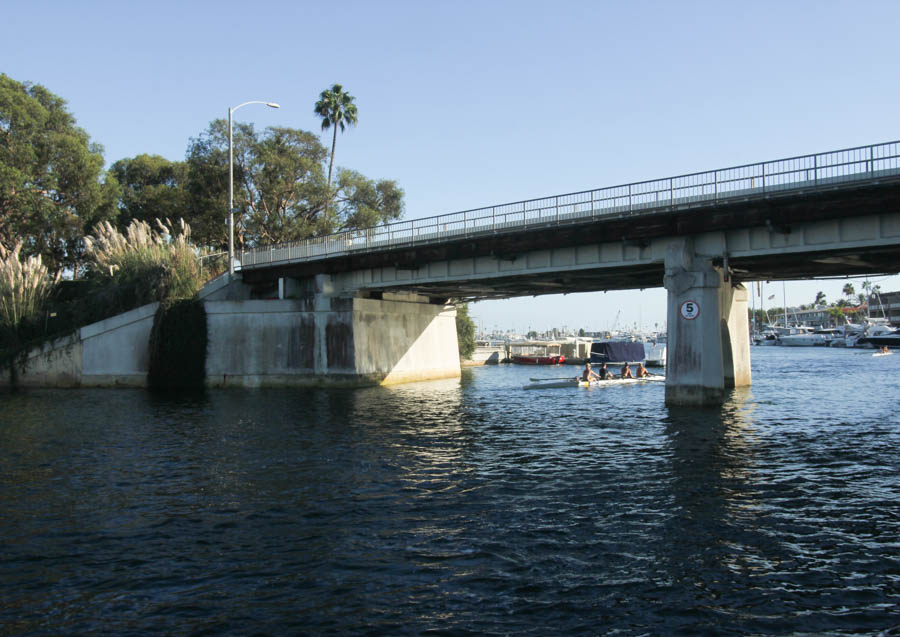 Duck... We are going under the bridge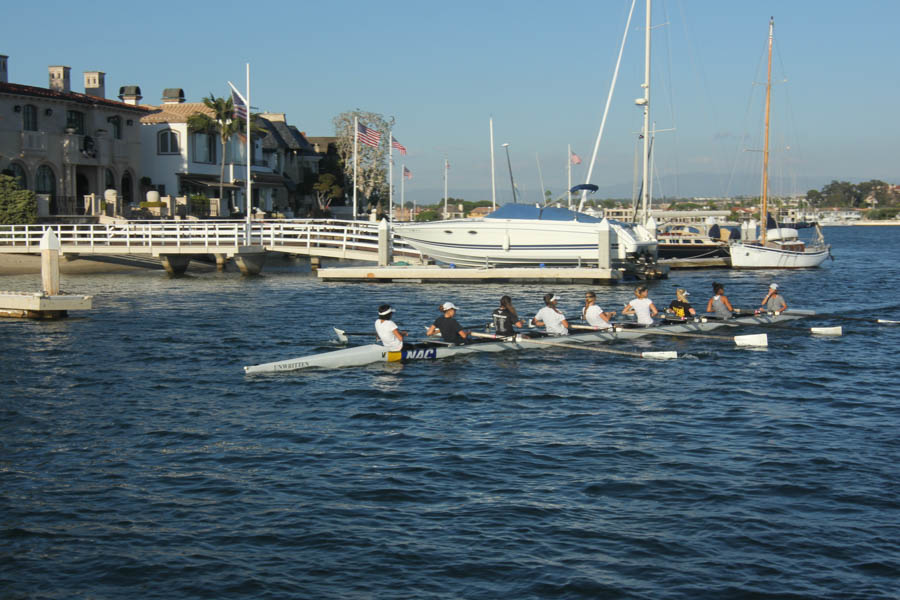 Here come the shells
Did You Know? - In watercraft, a racing shell (also referred to as just a fine boat (UK) or just shell) is an extremely narrow, and often comparatively long, rowing boat specifically designed for racing or exercise. It is outfitted with long oars, outriggers to hold the oarlocks away from the boat, and sliding seats. The boat's long length and semicircular cross-section reduce drag to a minimum. This makes the boat both fast and unstable. It must be actively balanced by the rowers to avoid tipping. Being able to balance, or "set" the boat while putting maximum effort into the oars is therefore an essential skill of sport rowing.

The William B
Did You Know? - Newport is known for its lavishly-appointed yachts docking behind mansions—and for the celebrities who might be seen onboard sipping Champagne. With eight islands, Newport Harbor is the largest small craft harbor in the country, acting as homeport to more than 9,000 boats.
But alongside the magnificent yachts, there are a handful of working tugboats in the harbor. Tugboats are known as the workhorse of the water—mighty boats that muscle large ships in and out of ports or tow a string of barges. Yet there is a softer side to tugs, as they continue to come alive in children's books and television shows since the release of "Steamboat Willie" in 1928.
Locals and visitors alike will stop and watch as one local tug—the William B—passes by with her black and white hull iconic of years past. Regularly docked at the Newport Harbor Yacht Club, this tugboat is the most popular boat on display during the club's annual opening day ceremonies, as people climb over the stern to be welcomed by the tug's owner—lifelong Newport Beach resident and Newport Harbor High alumnus Gary Hill.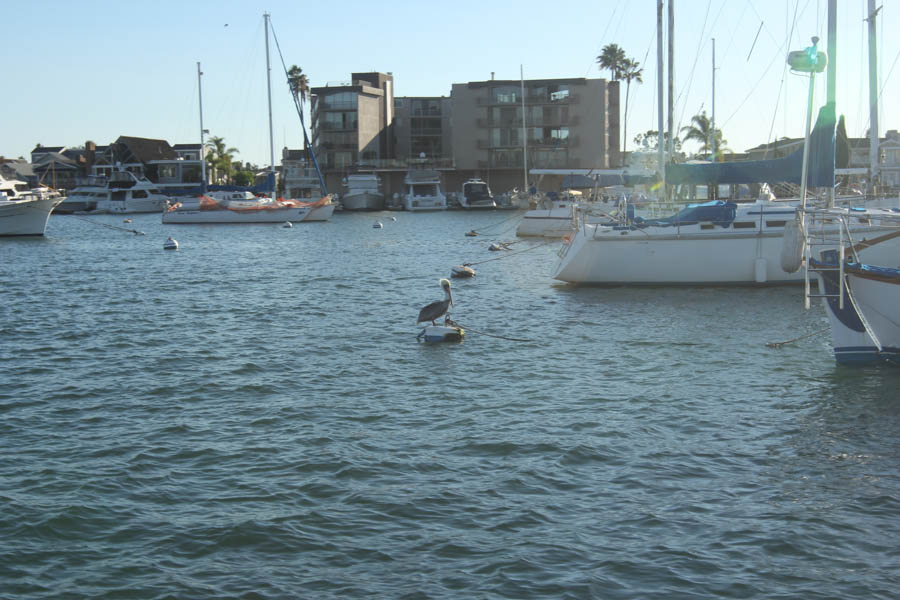 We are back to civilization.... We are heading for Old Ranch!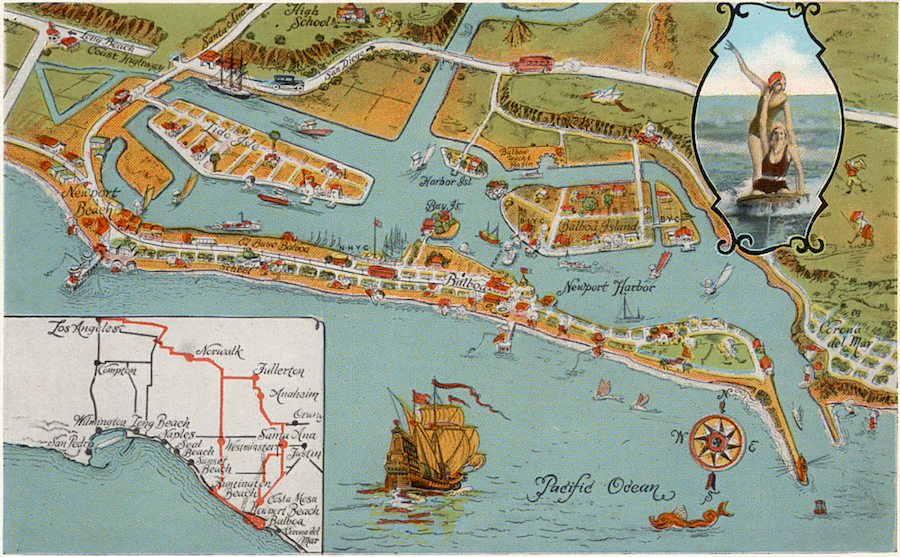 Click for full sized image