December 23rd; Golfing In The Winter In Southern California!
Mike DeLara (a good friend from Boeing), Sue and Paul attacked the fairways with a vengeance... and warm coats! We had to stay on the cart paths today. Paul walked the course... exhibiting his manliness and dirty shoes! Mike and Sue drove carrying all the necessary supplies... Duck food, towels, spare shoes, etc.

No rain in the distance... so far! T'was a beautiful day on the fairways!
Fun Will Be Had By All!

Paul and Mike getting ready to hit the course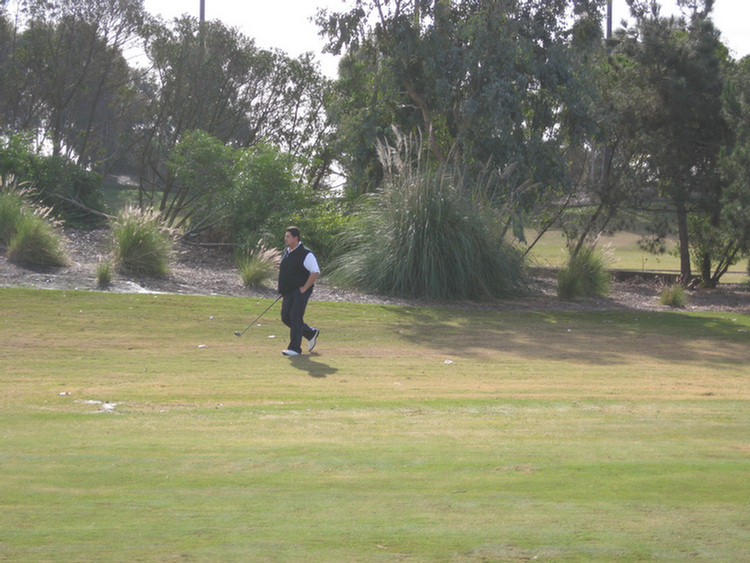 "Mike... The hole is in the other direction"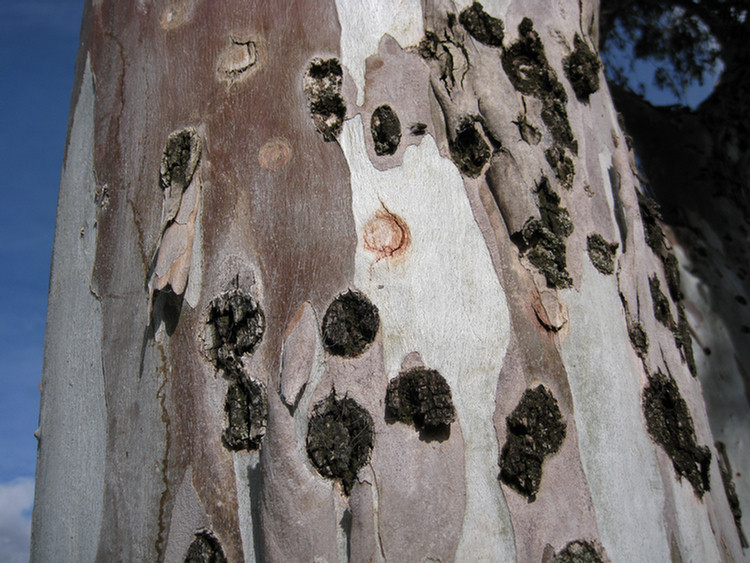 Notice the brand new ball mark courtesy of Mr. De Lara's powerful swing.
Did you know? According to the experts: A tree's bark provides the tree with protection from a wide host of insects. When the bark is removed and the tissue underneath is exposed, the tree's susceptibility to an infection is greatly increased. This can lead to premature death.
Humans usually cause common injuries to trees that affect a tree's bark. Most commonly the bark is damaged when using equipment like trimmers or mowers or wildly hit golf balls aimed at a target but missed! If you act quickly you can repair the damage, and within one year, you would not be able to tell that any damage had taken place at all.
Once the damage has taken place you must look for the damaged bark and secure it back onto the tree. Strapping or duct tape is good for this job, as it will hold up well in wet weather too.
All you have to do now is wait for three months. Keep checking during this period that the tape has held. If it slips off, then you must replace and secure it immediately. Once the three-month period is up remove the tape from the tree. It is very important to remove the tape completely as tape wrapped around a tree this way can actually damage the tree and kill it off.

Now Mike is trying to kill the sand bunker!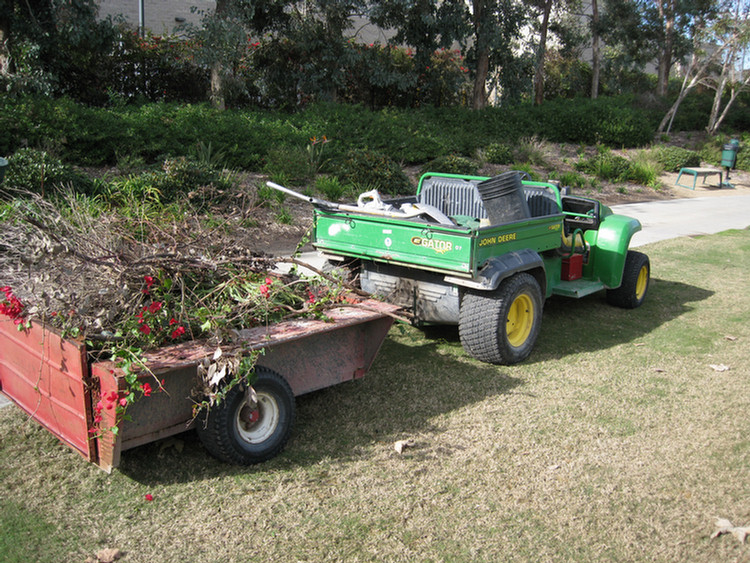 Mike got a discount by selecting a cheaper golf cart... He was mistaken three times for a groundskeeper!
The Sneak Duck Attack!

The ducks heard Paul's voice and came running to see what goodies were to be served!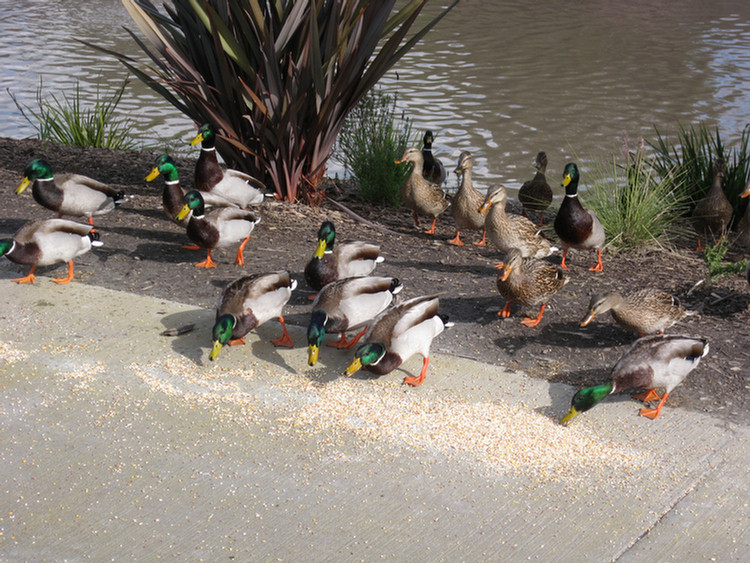 Paul's little fat babies!
Did you know? Most ducks are omnivorous, but some are primarily herbivores and others (such as sea ducks and mergansers) are mostly carnivorous. Plants eaten include those commonly available in wetlands such as seeds, aquatic grasses, and submerged pond weeds. Animals eaten include invertebrates, fish eggs, and fish. Many duck species switch from a diet of mostly plants to a diet of invertebrates just prior to breeding, which may help them acquire sufficient energy for reproduction. Young ducks eat primarily invertebrates.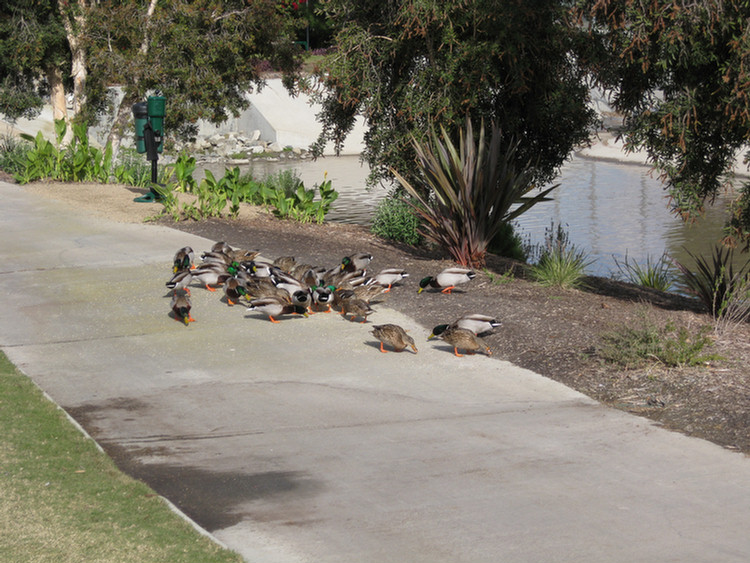 Enjoying their lunch! The food comes from the feed store specially formulated for ducks!
Back To Golf

Yes... this device also doubles as a fishing rod! Today perhaps that would have been a good idea!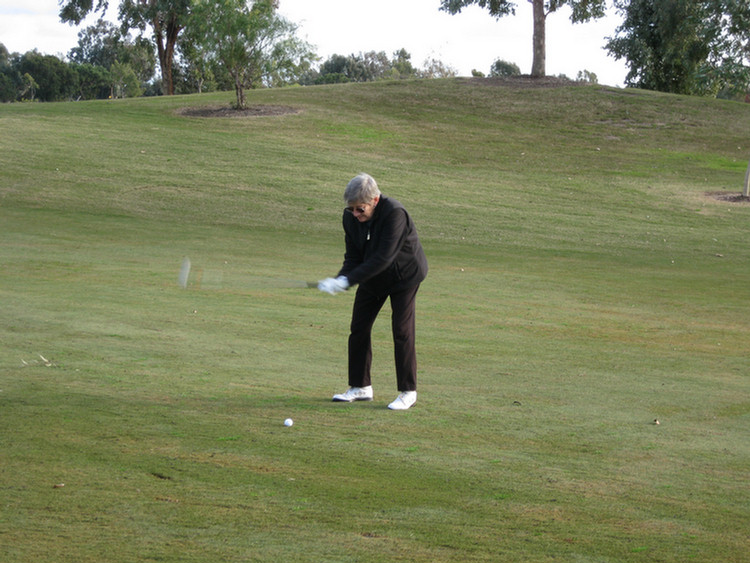 Whaack!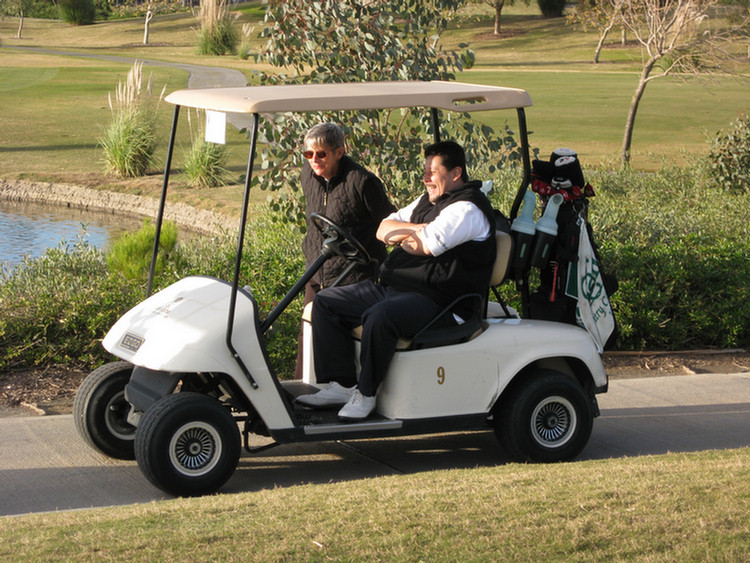 Those two are telling stories again! Or... they just watched Paul plop one in the water!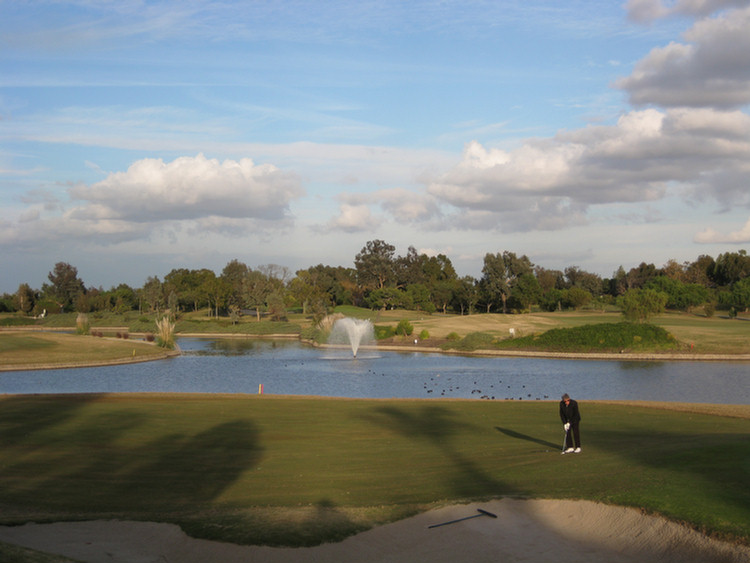 The eighteenth hole!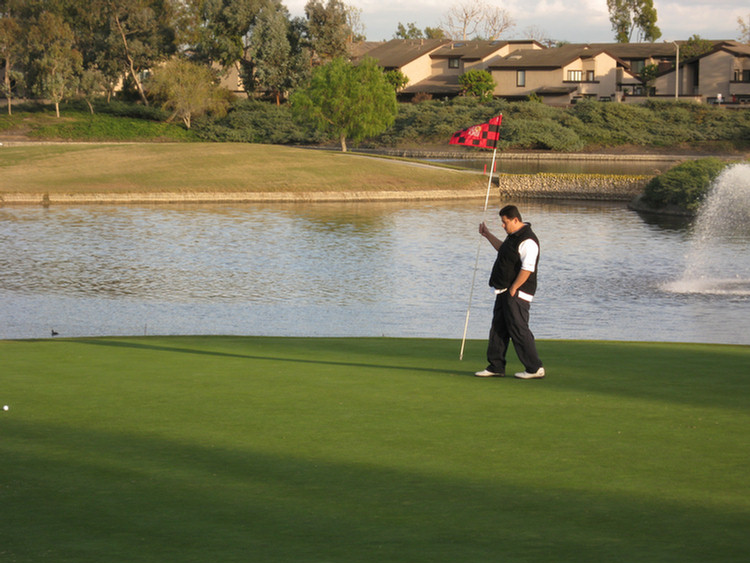 Mike has taken up the javelin...
Did you know? A javelin is a light spear designed primarily for casting as a ranged weapon. The javelin is almost always thrown by hand unlike the arrow and slingshot which are projectiles shot from a mechanism. However, hurling devices do exist to assist the thrower in achieving greater distance. The word javelin comes from Middle English and it derives from Old French javeline, a diminutive of javelot which meant spear. The word javelot probably originated from the Celtic language.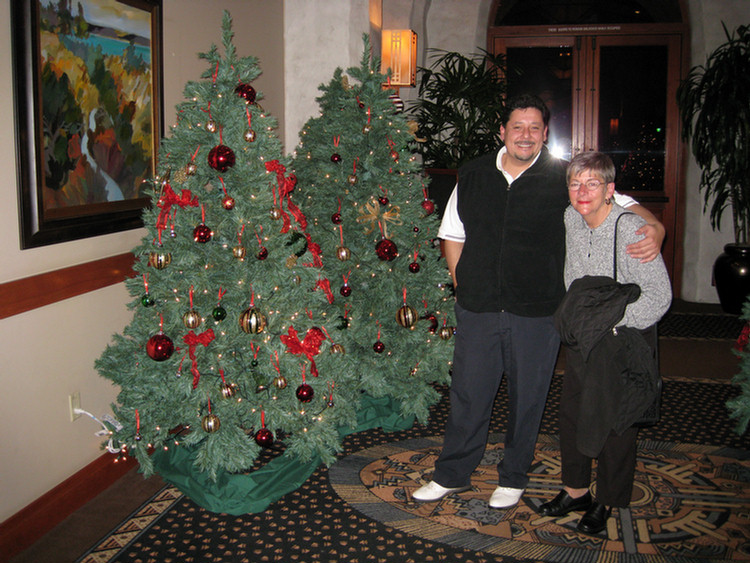 After a short visit to the 19th hole )Paul's favorrite)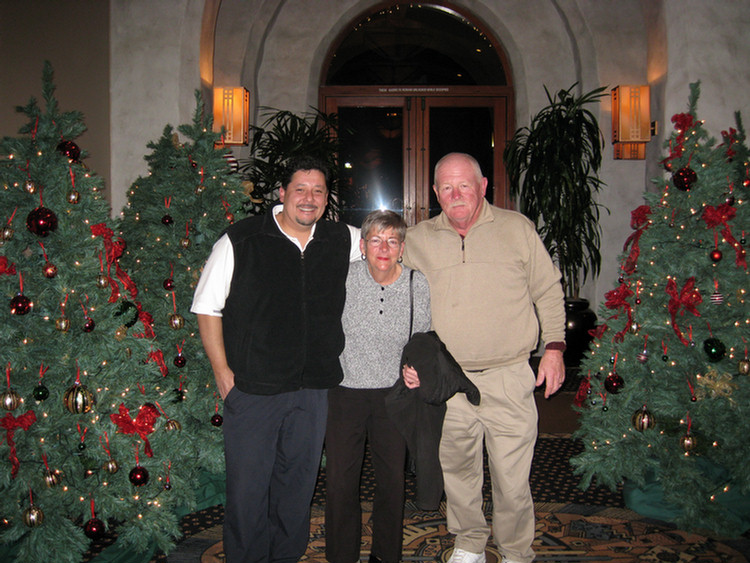 We are ready for Christmas to officially begin now!