James Makes Hole In One On #5 On 5/27/2010
Did you know? - In golf, a hole in one or hole-in-one (also known as an ace, mostly in American English) is when a player hits the ball directly from the tee into the cup with one shot. This is most possible on a par 3 hole. Longer hitters have accomplished this feat on shorter par 4 holes. Nearly all par 4 and par 5 holes are too long for golfers to reach in a single shot.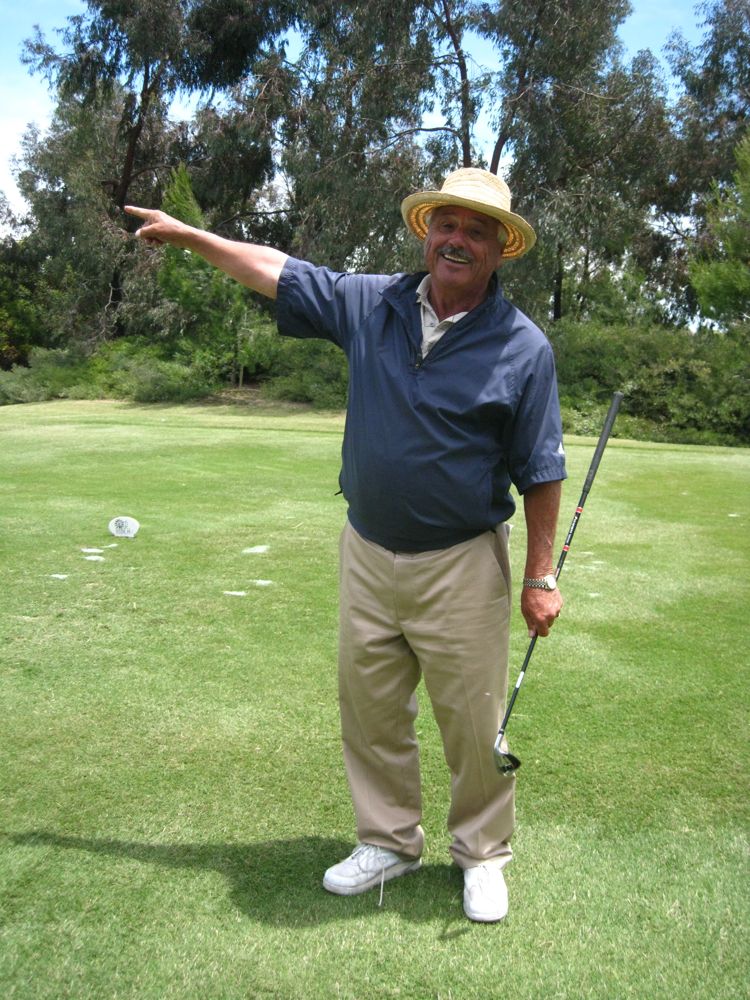 "Look at what happened!"
Did you know? - Holes in one are extremely rare, and while it depends largely on the golfer's skill, many instances have been recorded when a ball has bounced off a tree, a bird in flight, or even a passing car, before settling into the hole. Longest Hole-In-One is credited to Michael J. Crean of Denver, CO- 517 yard par 5 9th hole at the Green Valley Ranch Golf Club on July 4, 2002. Oldest Player to make a hole in home was Harold Stilson 101 years old from Boca Raton Florida. With a 4 Iron on the 108 yard 16th at Deerfield CC on May 16th 2001

"I put it right there!!":

The evidence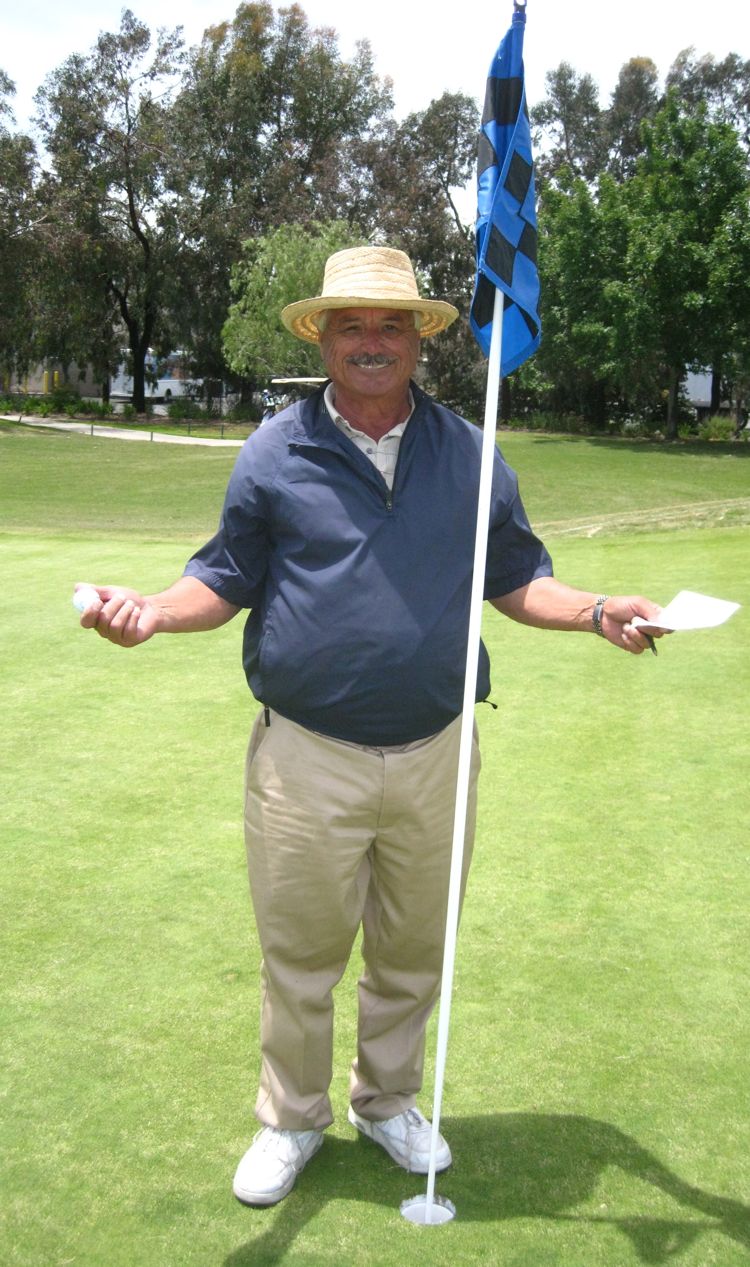 That is a real smile!!!

Hugs and hand shakes all afternoon

He did it!
Quote - They say golf is like life, but don't believe them. Golf is more complicated than that.

James gets his own gallery
Did you know? - A peanut gallery is an audience that heckles the performer. The term originated in the days of vaudeville as a nickname for the cheapest (and ostensibly rowdiest) seats in the theater; the cheapest snack served at the theater would often be peanuts, which the patrons would sometimes throw at the performers on stage to show their disapproval. The phrases "no comments from the peanut gallery" or "quiet in the peanut gallery" are extensions of the name.
In the late 1940s the Howdy Doody show adopted the name to represent their audience of 40 children.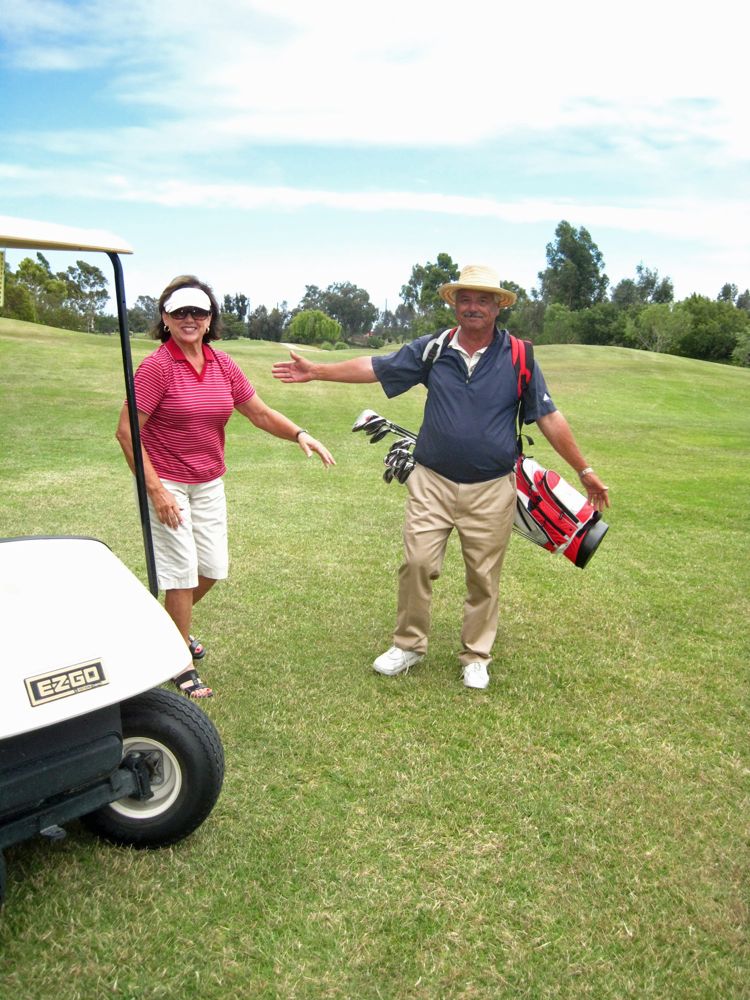 Bunnaford (a name which James coined a while back) leaps from the cart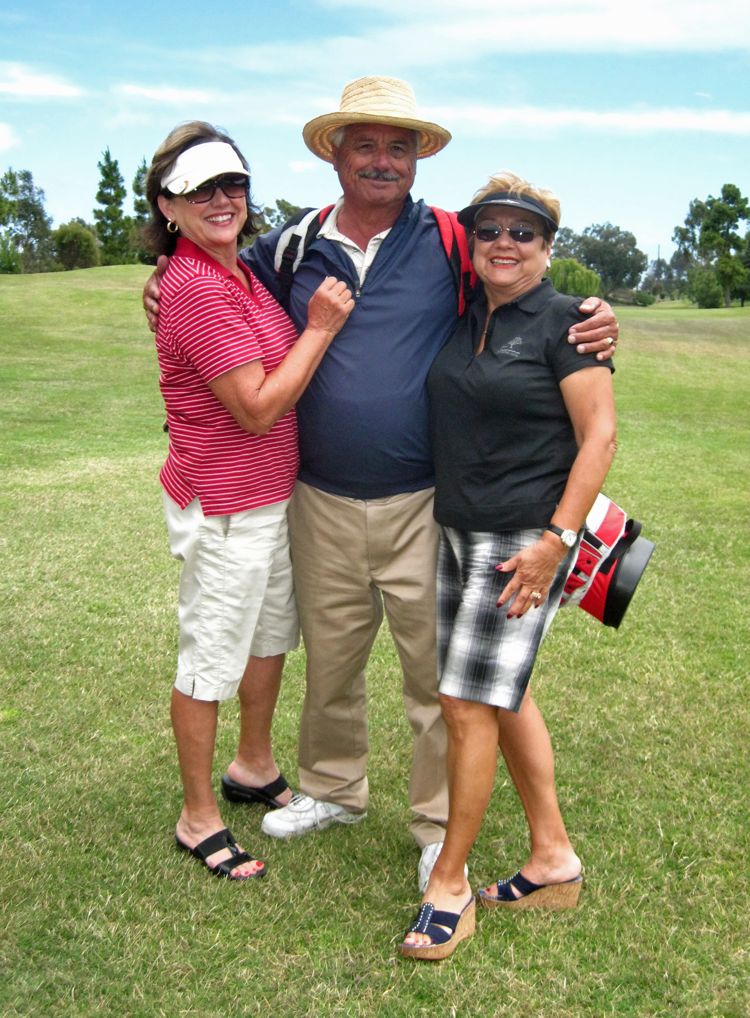 There goes the rest of his game!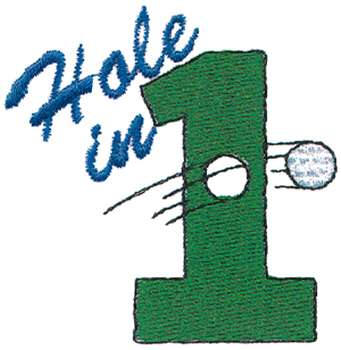 Meanwhile Things Are Getting Set Up At The Snack Shack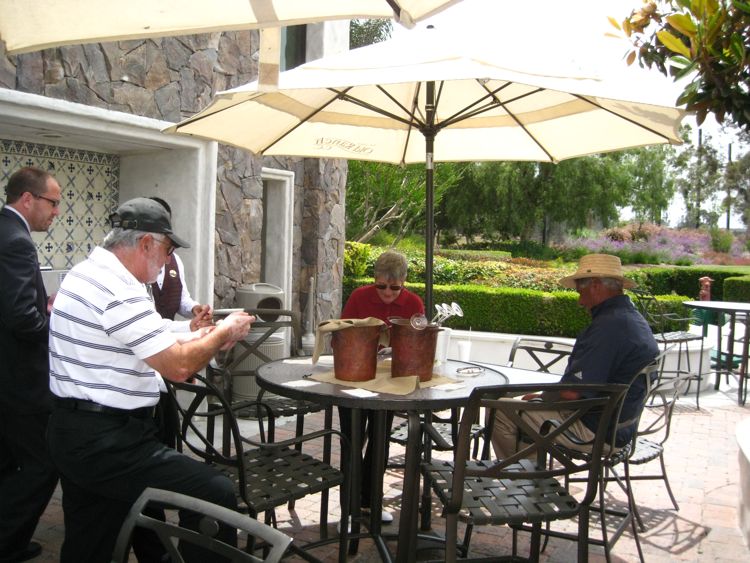 Time to celebrate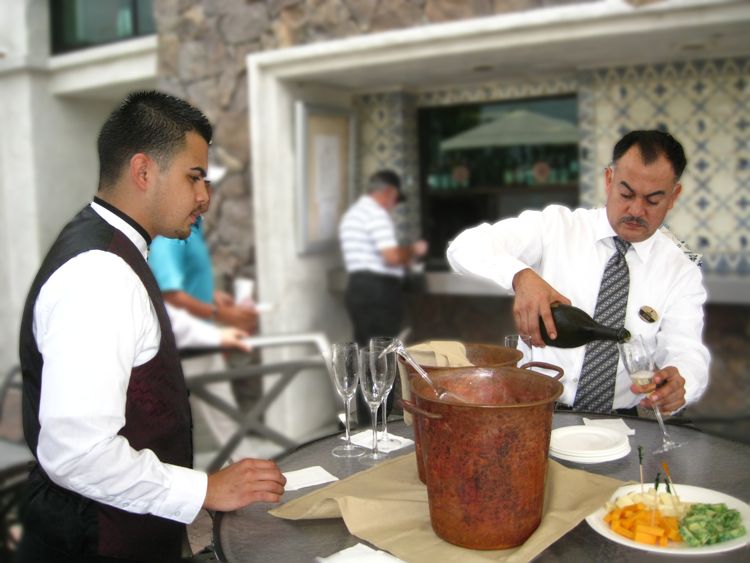 Arturo and Juan do the honors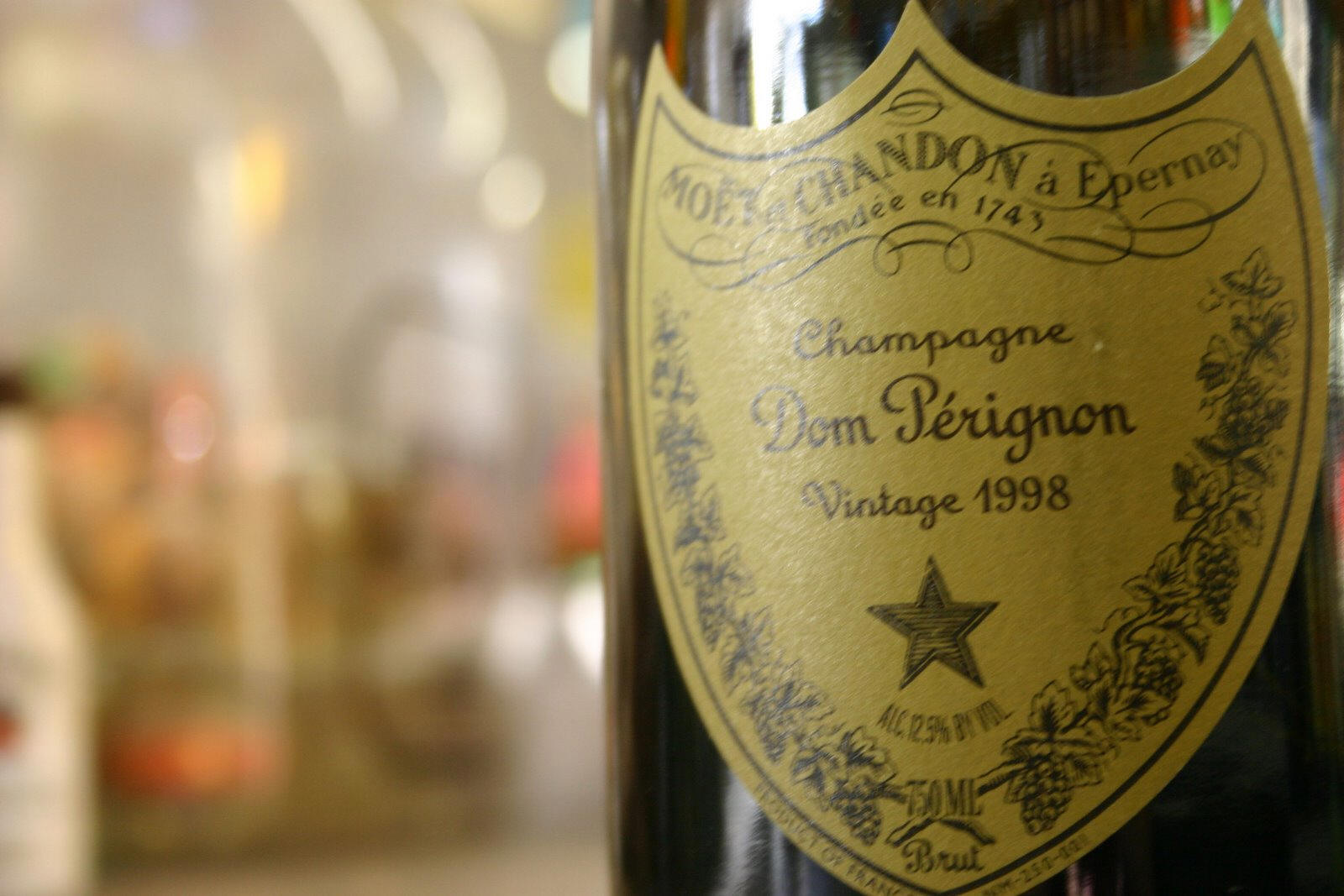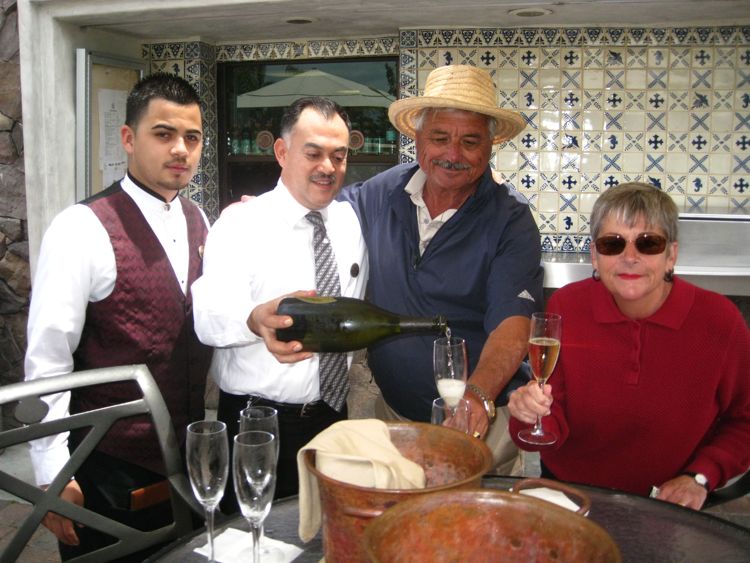 Such a beautiful sound... All those little bubbles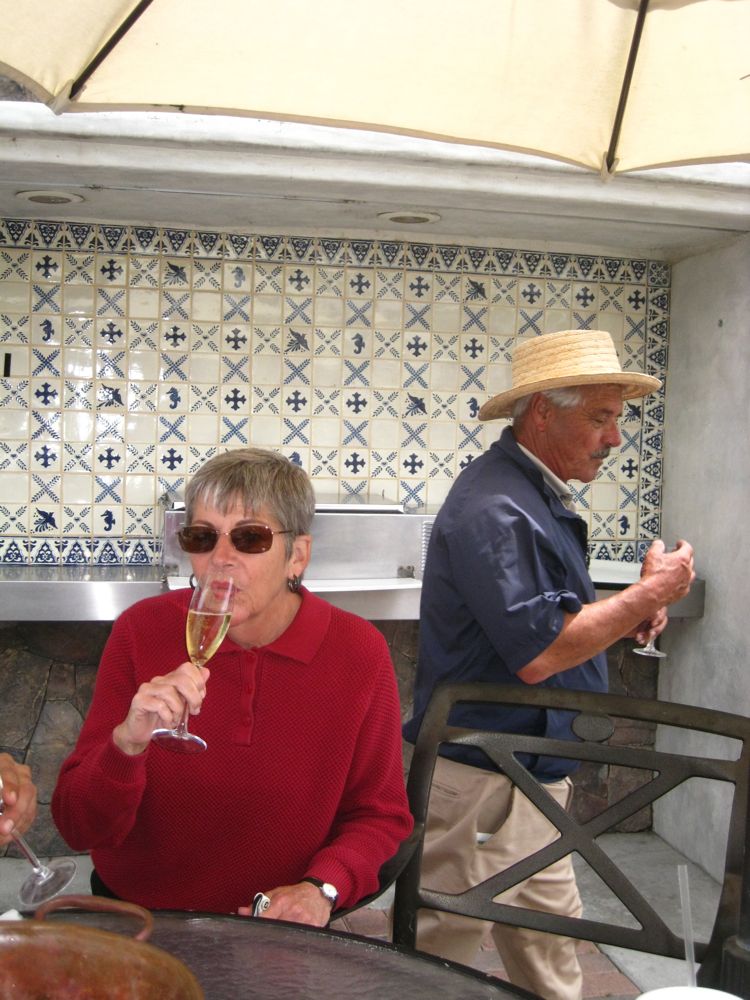 Champagne tasting is now underway

Greetings come from everywhere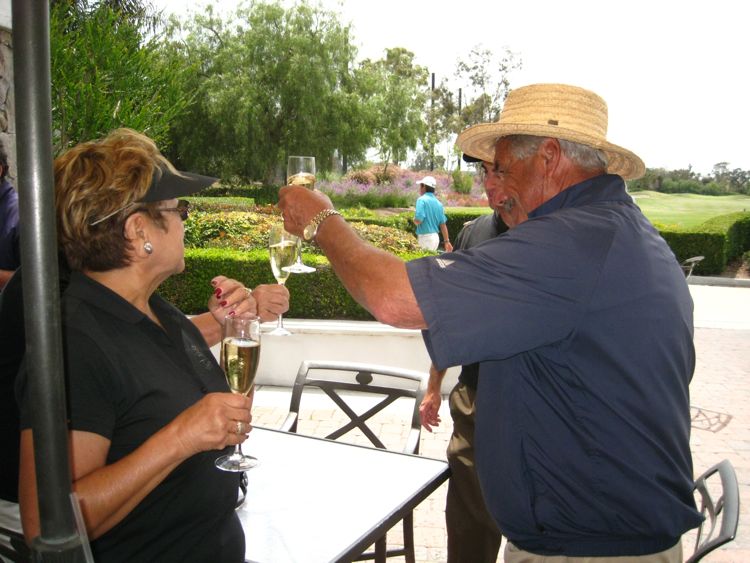 "... and I looked at that pin and said....."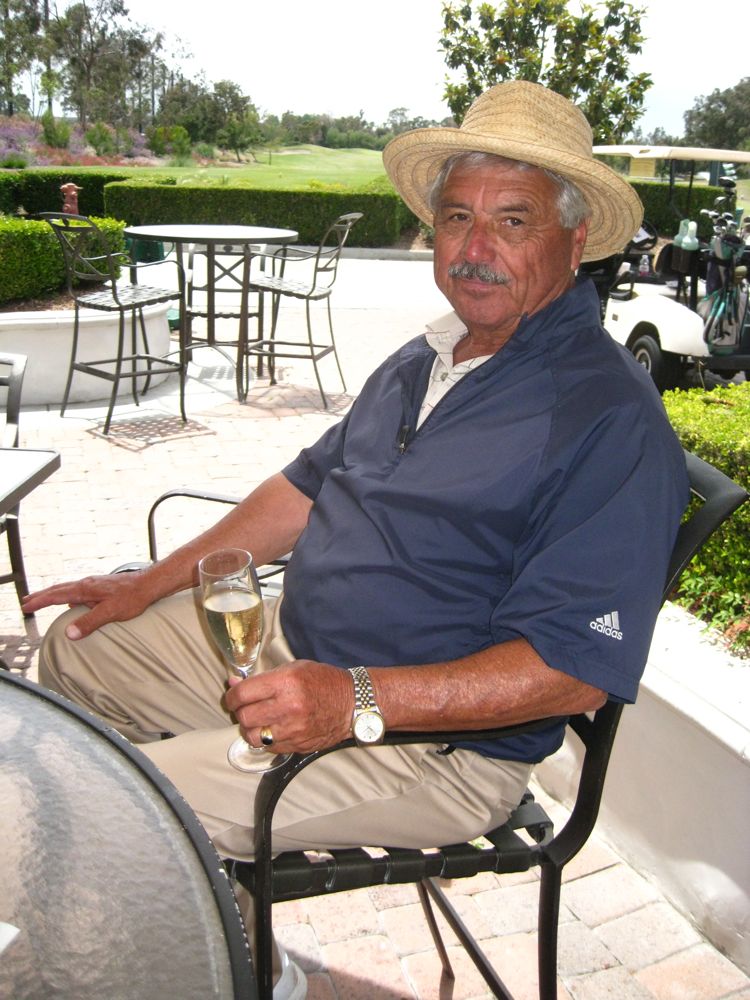 "I'm not used to Champagne at 2:00 PM... But I can get used to it!"
Let's Go To Nineteen

Bunnaford raced from home to rejoin the group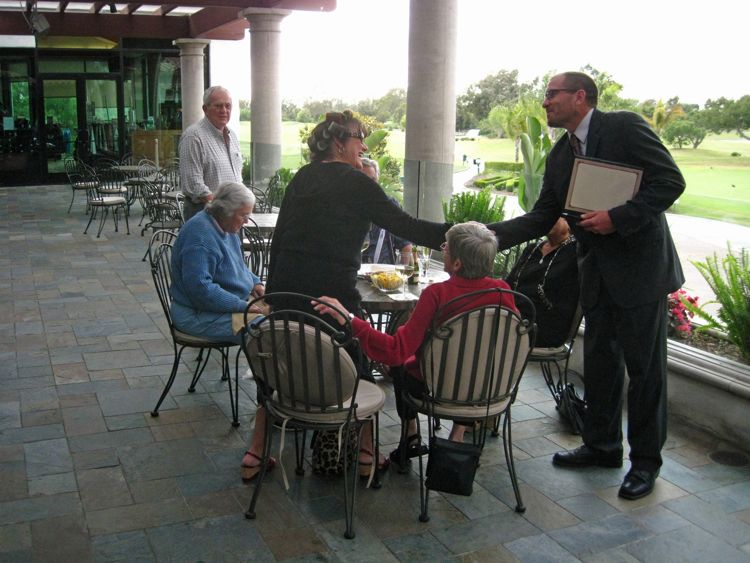 The Clubhouse Manager comes out to see what is going on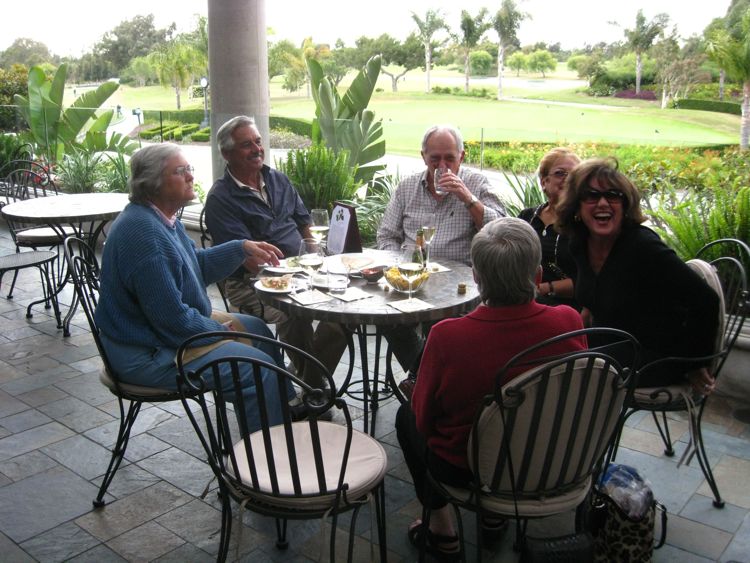 Friends enjoying James good fortune

Paul without a glass... OMG!
Did you know? - Laughter is an audible expression or the appearance of happiness, or an inward feeling of joy (laughing on the inside). It may ensue (as a physiological reaction) from jokes, tickling or other stimuli. It is in most cases a very pleasant sensation. Representation of laughter in "text talk" includes "hehe", "haha", or, when in an evil way, "muahaha".
Laughter is found among various animals, as well as in humans. Among the human species, it is a part of human behavior regulated by the brain, helping humans clarify their intentions in social interaction and providing an emotional context to conversations. Laughter is used as a signal for being part of a group — it signals acceptance and positive interactions with others. Laughter is sometimes seemingly contagious, and the laughter of one person can itself provoke laughter from others as a positive feedback.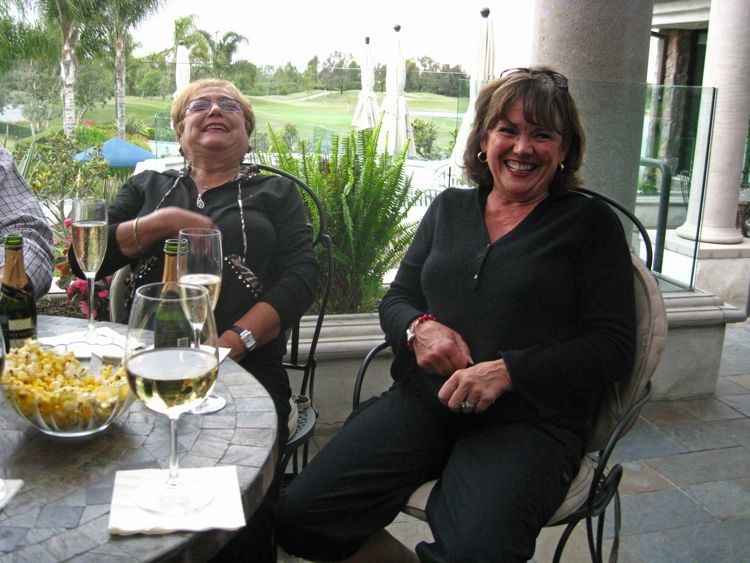 The laughing was continuous

The hole-in-one guys! Where is Charlotte???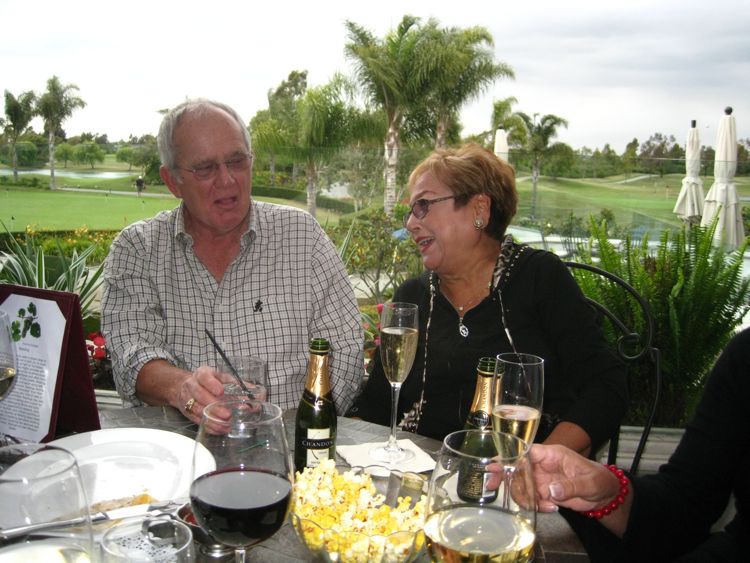 John recalls his hole in one from earlier this year

Ever hear the term "Doubling over in laughter???"
Did you know? - A positive link between laughter and healthy function of blood vessels was first reported in 2005 by researchers at the University of Maryland Medical Center with laughter causing the inner lining of blood vessels, the endothelium, to dilate or expand such to increase blood flow. Drs. Michael Miller (University of Maryland) and William Fry (Stanford), theorize that beta-endorphin like compounds released by the hypothalamus activate receptors on the endothelial surface to release nitric oxide, thereby resulting in dilation of vessels. Other cardioprotective properties of nitric oxide include reduction of inflammation and decreased platelet aggregation.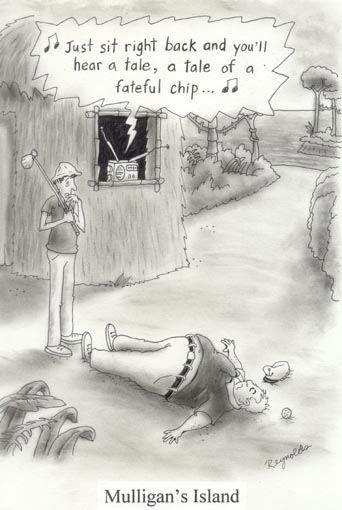 Now for a real story

Nope... One is Sue's, two are Paul's

"Oh oh... Where did he go now??".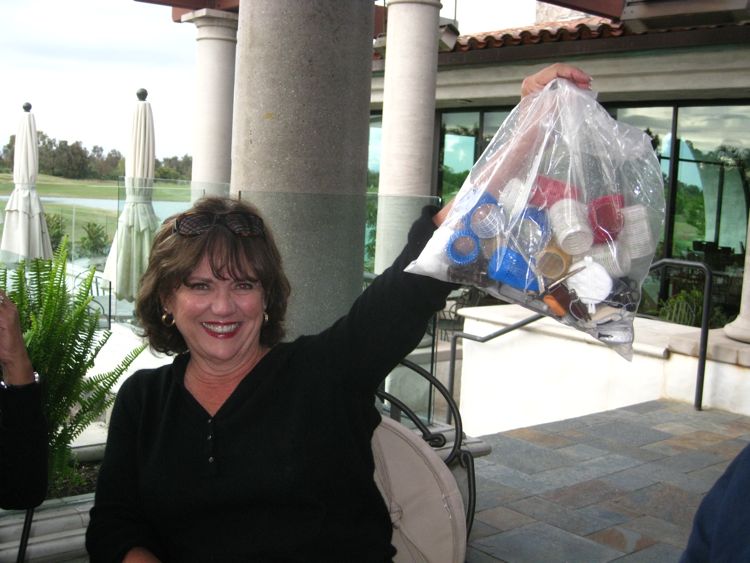 Bunny's beauty bag
Did you know? - Hair rollers work by breaking down the hair's hydrogen bonds, found in the hair's cortex, which cause hair to bend and become curly. Once the bonds are broken, hair is prevented from holding its original, natural form; however, the hydrogen bonds can re-form if exposed to moisture.
The popularity of curling hair dates back to Egyptian times, when women would wear curly-haired wigs. Upper-class Roman women would also wear their hair in tight curls, often using an early form of a curling iron, heated by an oven, to create a ringlet effect.

Shaun joins us and celebrates with an iced-tea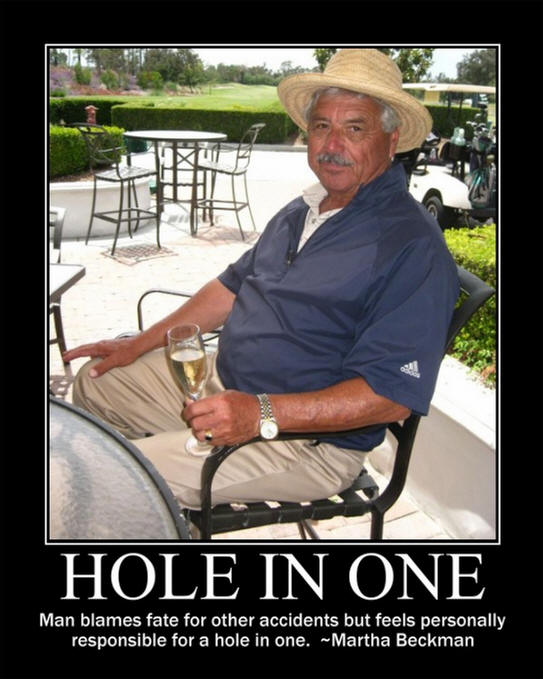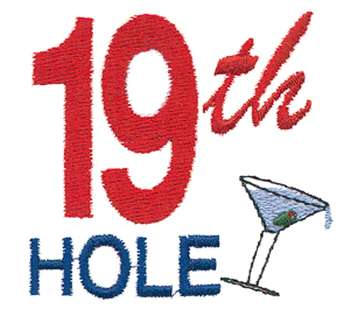 Yes!!!
And In Comic Format...