Exploring The Ship Part Two and Arriving At Catalina (Page Three)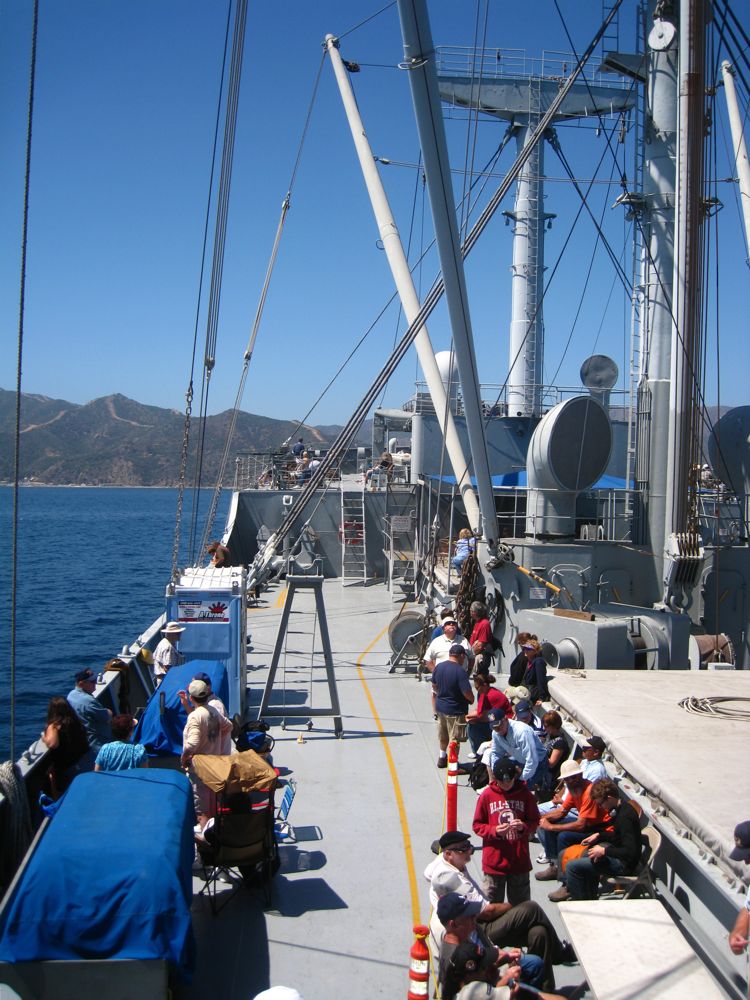 Did you know? - Santa Catalina Island, often called Catalina Island, or just Catalina, is a rocky island off the coast of the U.S. state of California. The island is 22 miles (35 km) long and 8 miles (13 km) across at its greatest width. The island is located about 22 miles (35 km) south-southwest of Los Angeles, California. The highest point on the island is 2,097 feet (639 m) Mt. Orizaba, at 33°22′29.7″N 118°25′11.6″W / 33.374917°N 118.419889°W / 33.374917; -118.419889.
Part of the Channel Islands of California archipelago, Catalina falls under the jurisdiction of Los Angeles County. Most of the island is owned by the Catalina Island Conservancy.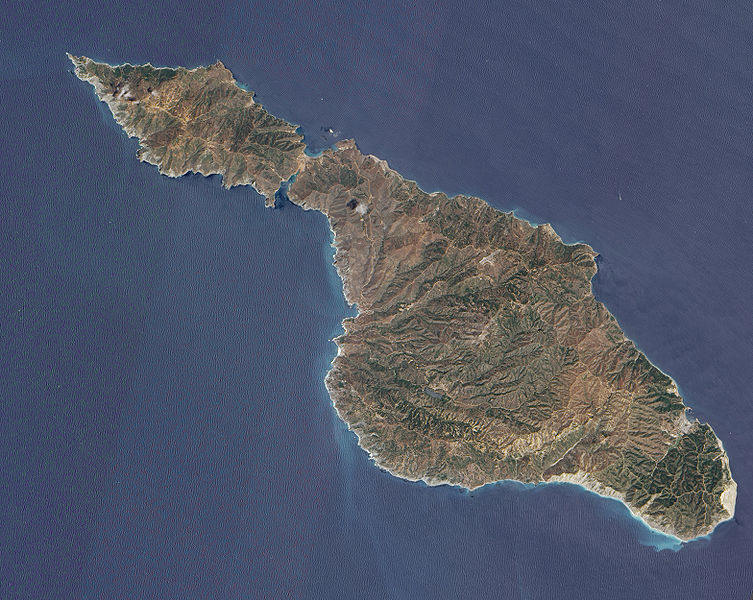 Time to dance???

Anytime; Anyplace

Go girl
To The Navigation Bridge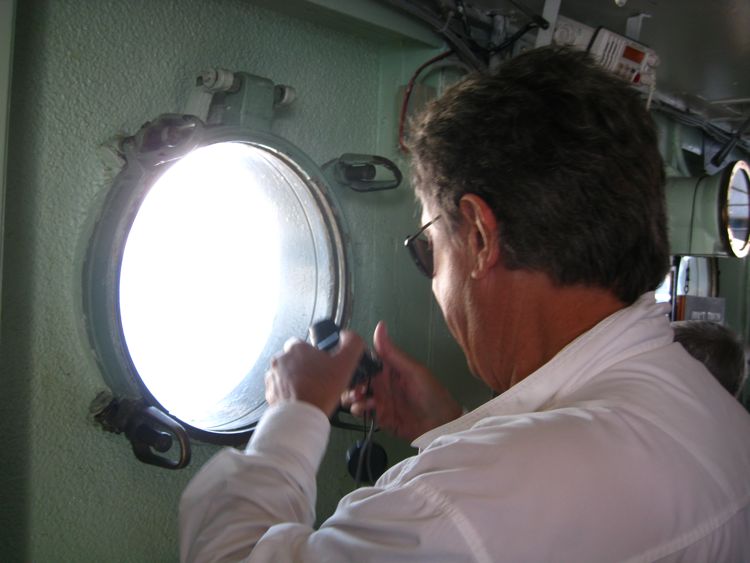 "Paul, what do they call these little round windows in the US?"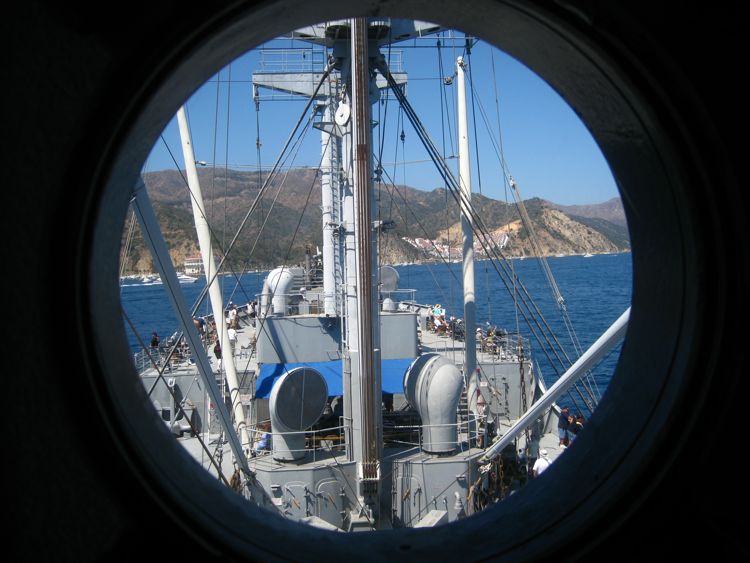 The Captains view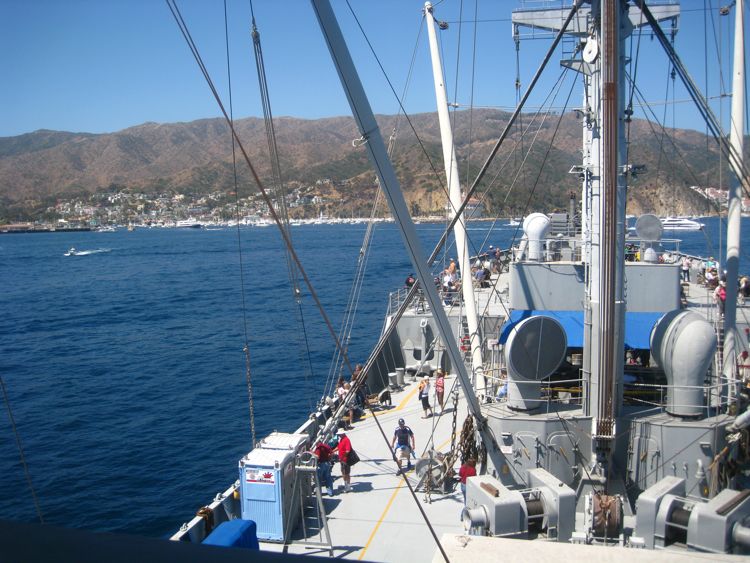 Racing to visit us

A young Sea Cadet steers the ship!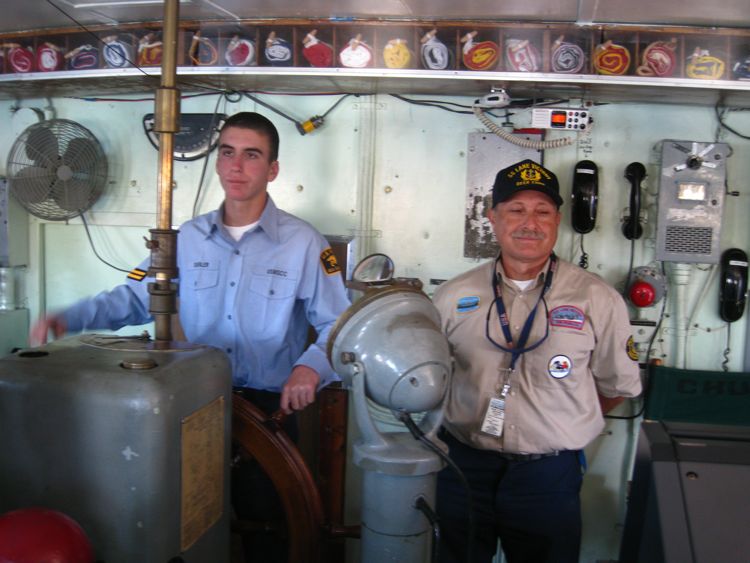 All smiles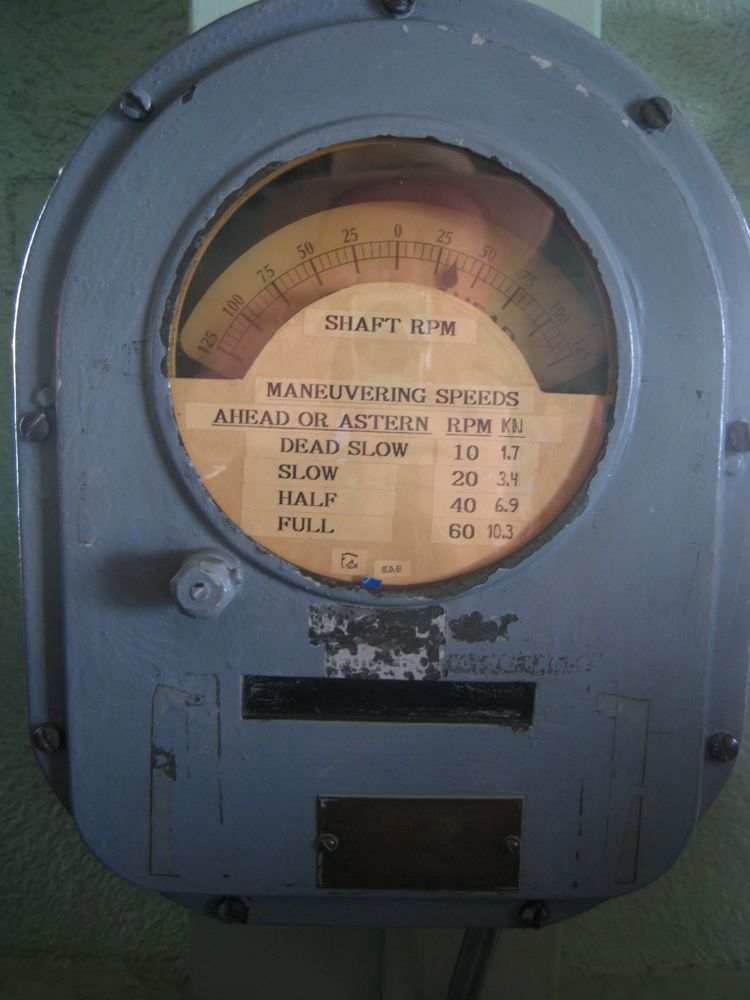 Shaft rotation speed is proportional to the speed of the ship!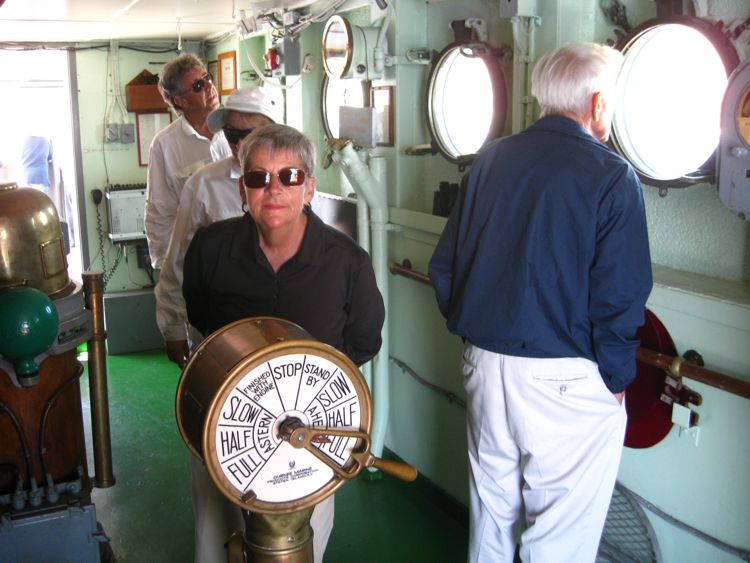 Sue is always at Full-Speed!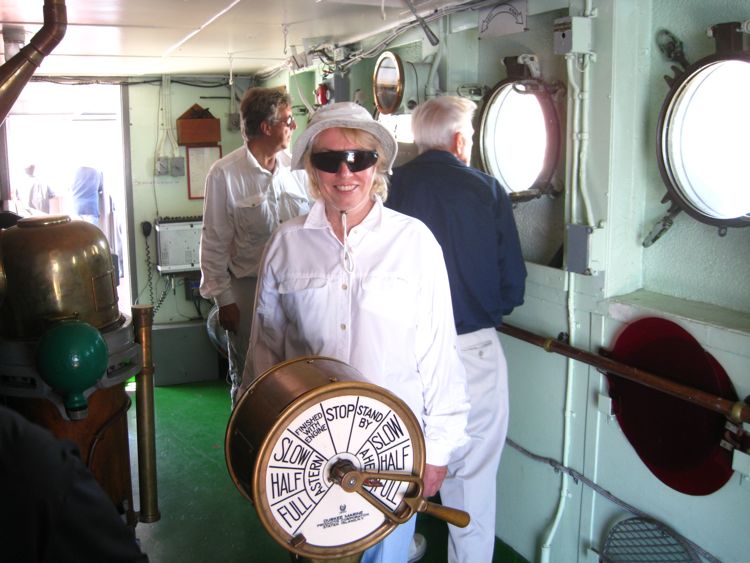 "What do I do with this gizmo??"
Did you know? - A porthole on a ship may also be called a sidescuttle or side scuttle (side hole). This term is used in the U.S. Code of Federal Regulations. It is also used in related rules and regulations for the construction of ships. The use of the word "sidescuttle" instead of "porthole" is meant to be broad, including any covered or uncovered hole in the side of the vessel.

Paul & Brian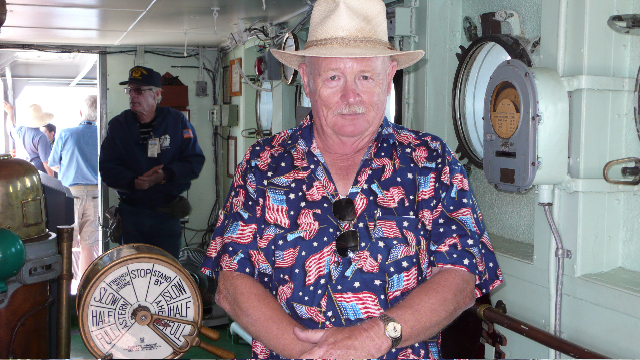 The Captain poses for a grin!

Paul serios... Oh oh, worry!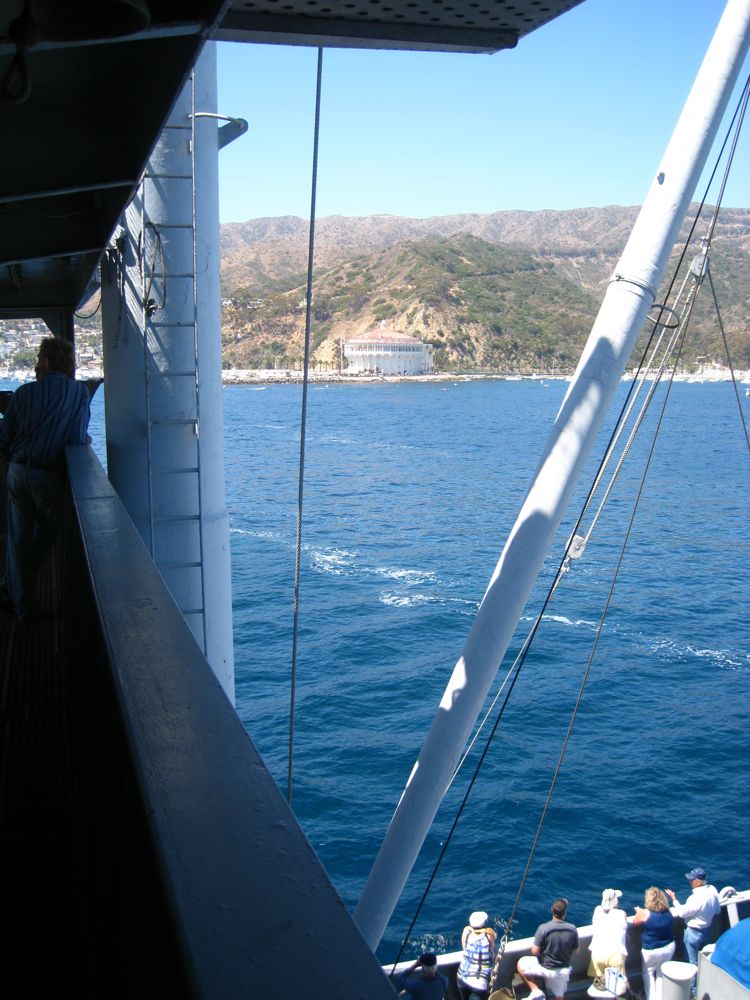 The Casino is flying flags these days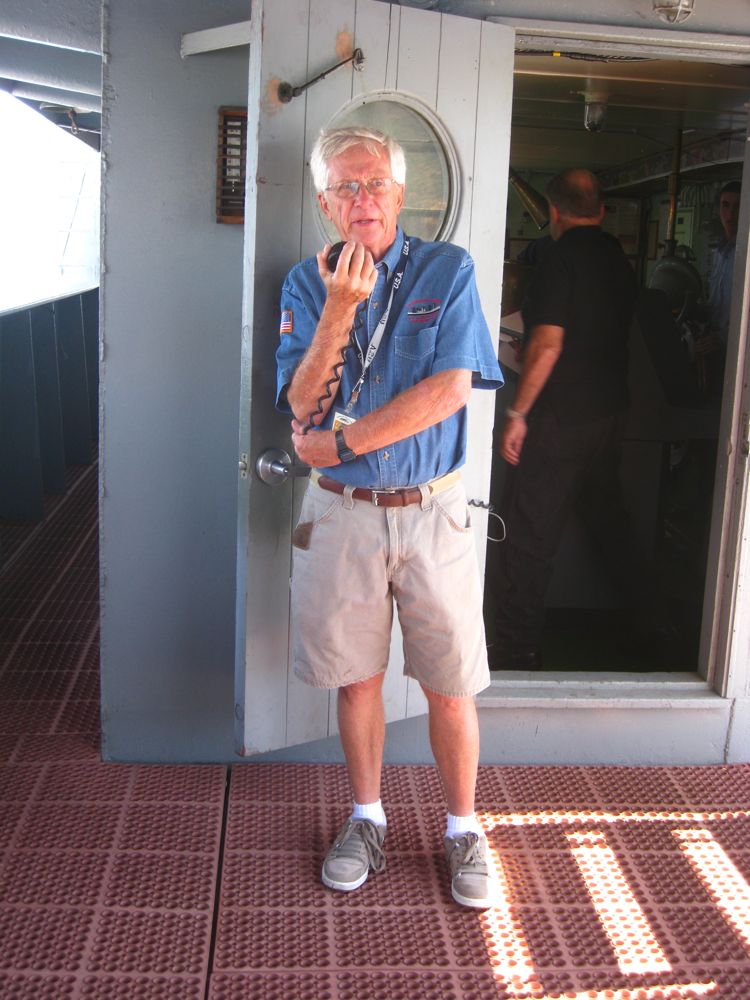 The announcer did a super job

Heading north up the coat of Catalina
Did you know? - The total population as of the 2000 census was 3,696 persons with almost 85 percent living in its only town of Avalon (pop. 3,127, with another 195 south of the town outside of the town limits). The second center of population is the unincorporated village of Two Harbors, in the north, with a population of 298.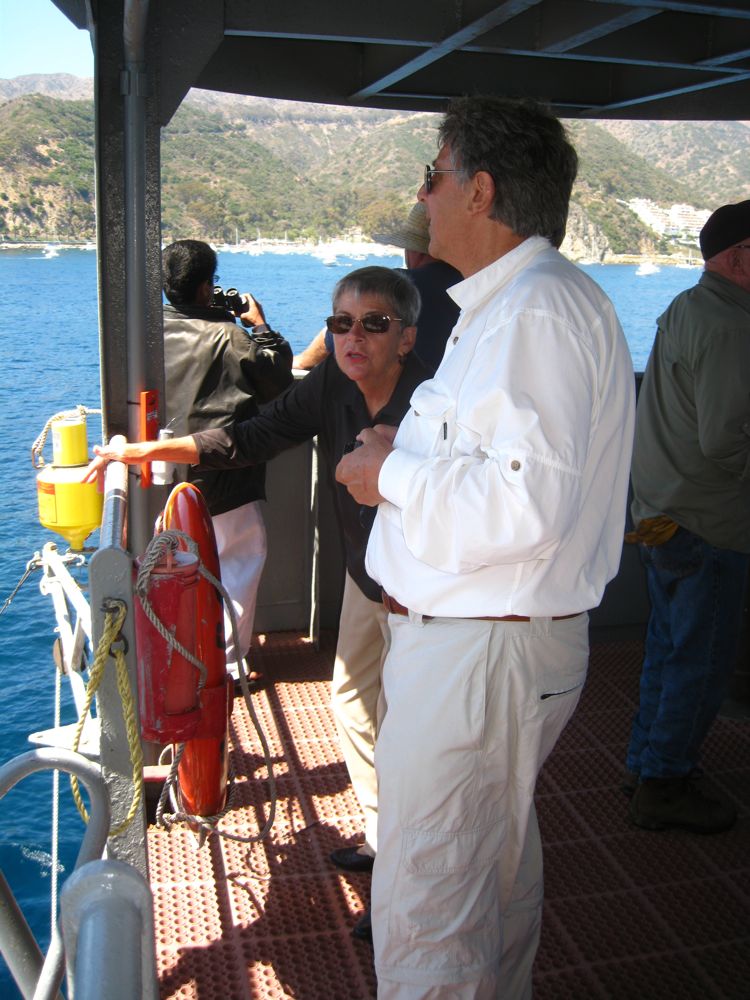 Brian and Jan will have to go to Catalina next time they are over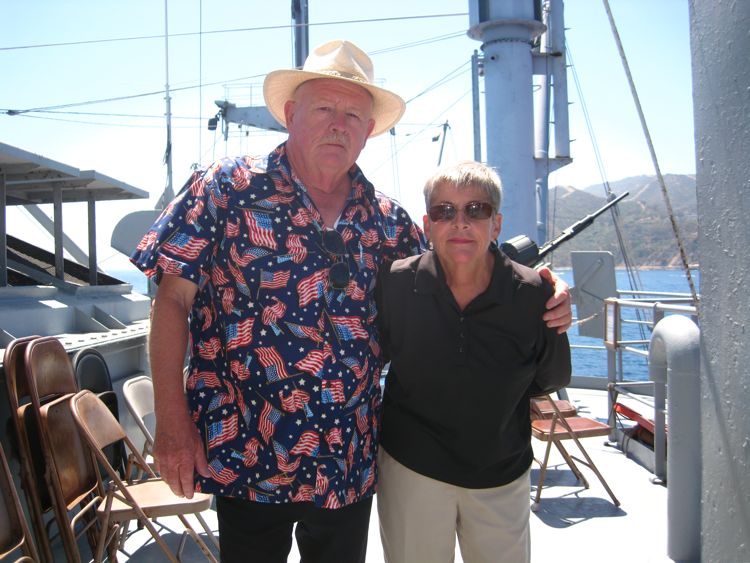 We were here.. Really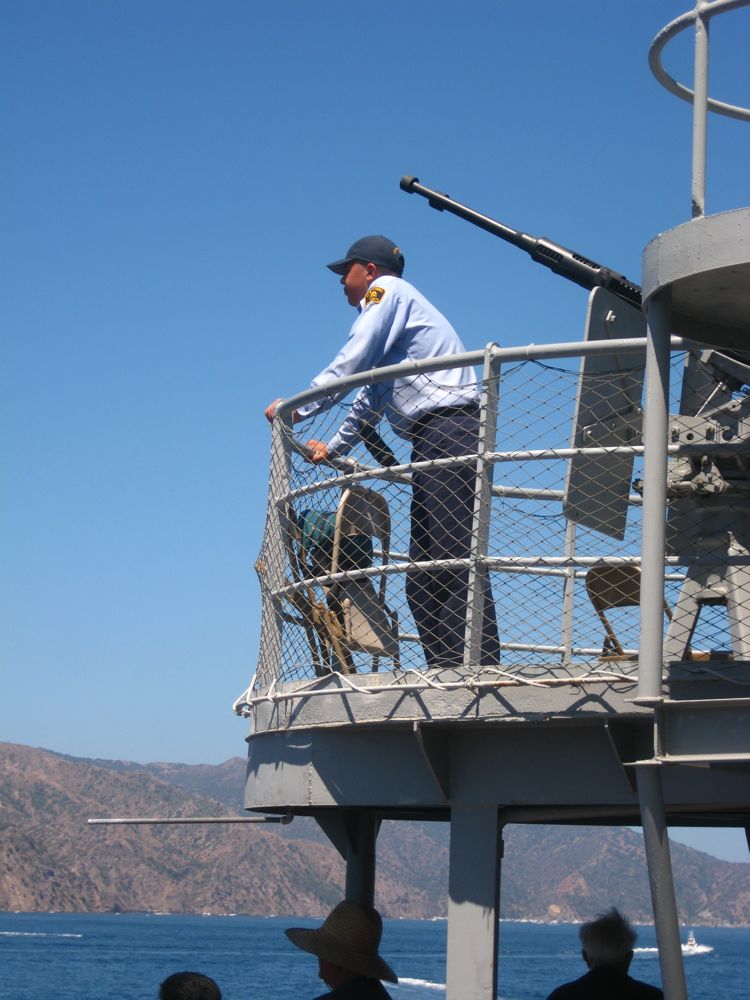 He is actually on duty... Watching out for small boats
Food... Food... Food...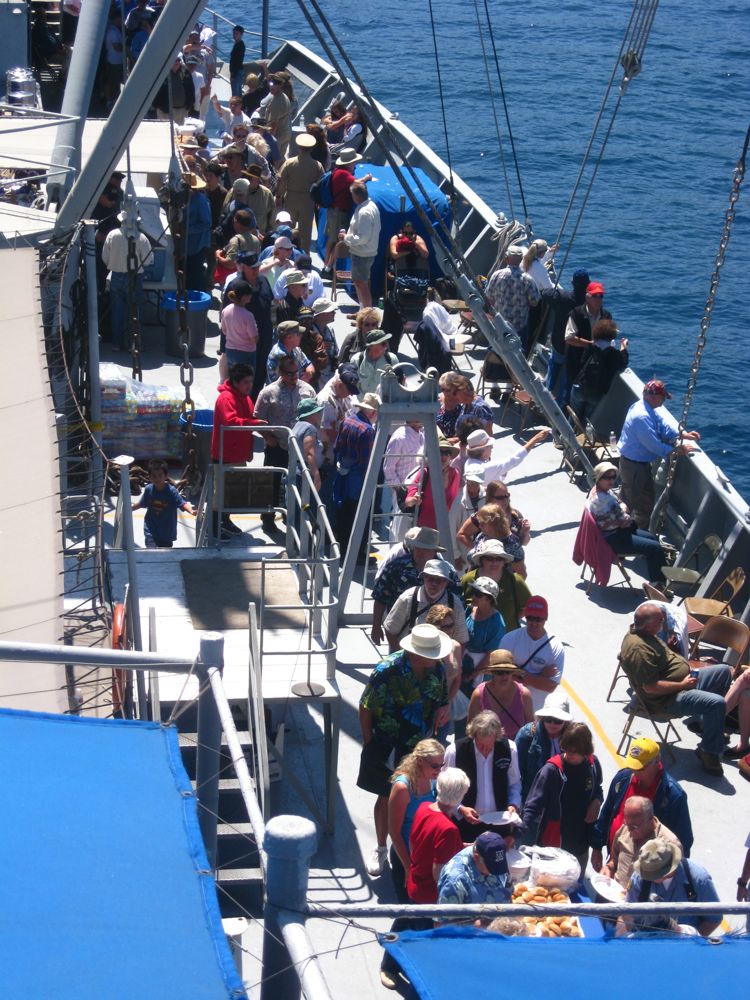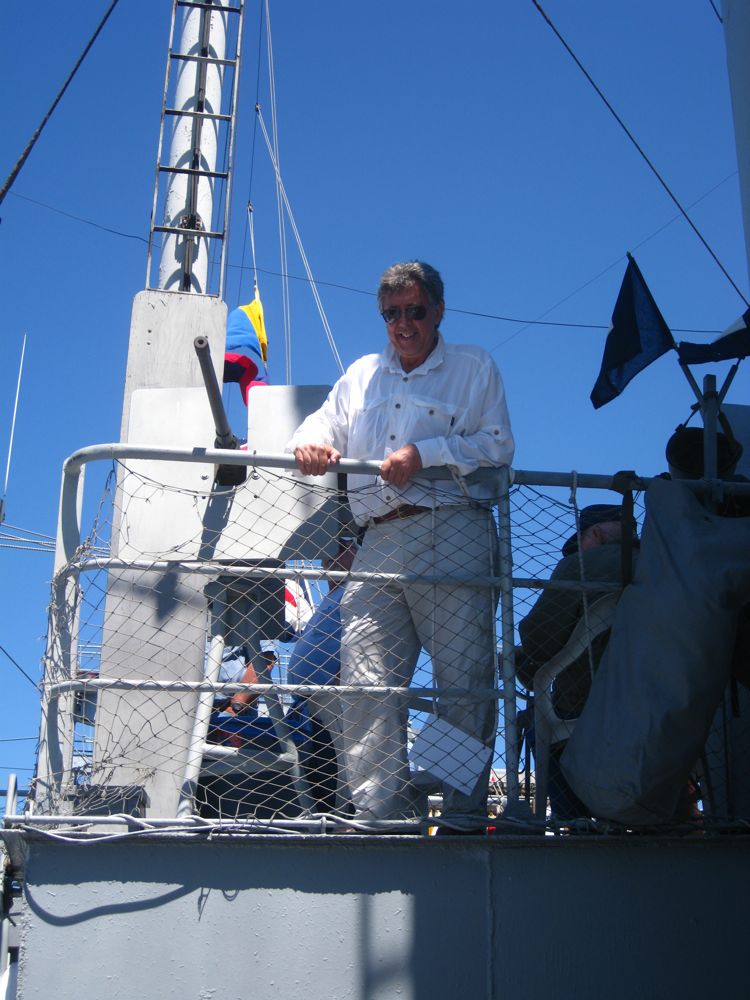 Taking in some Sun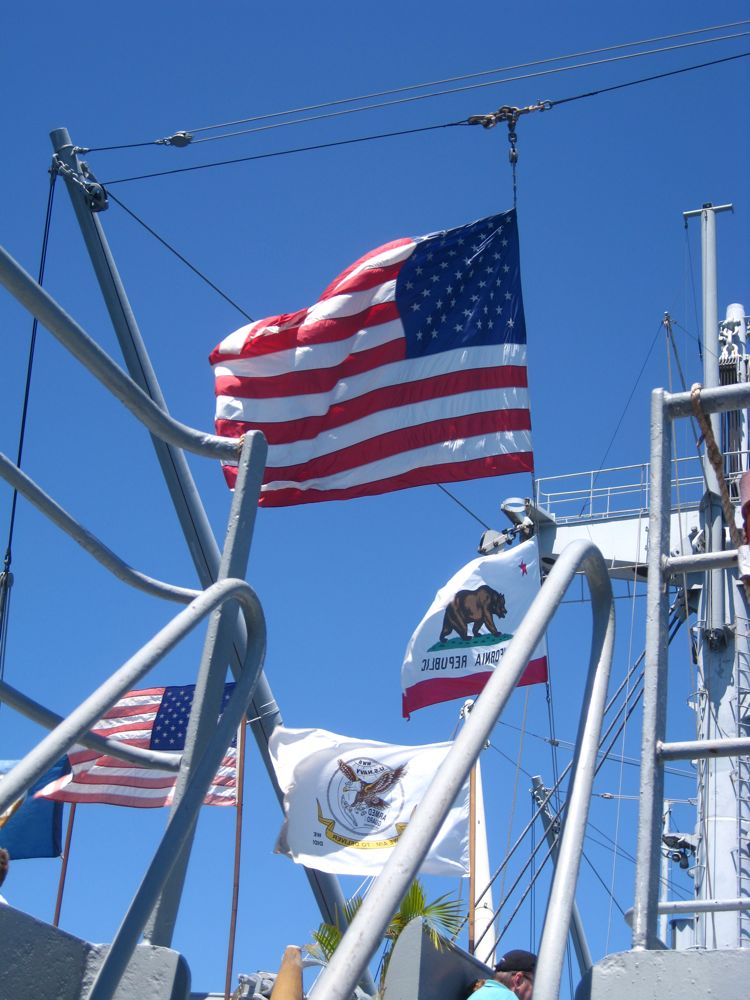 We had quite a breeze today

Chowing down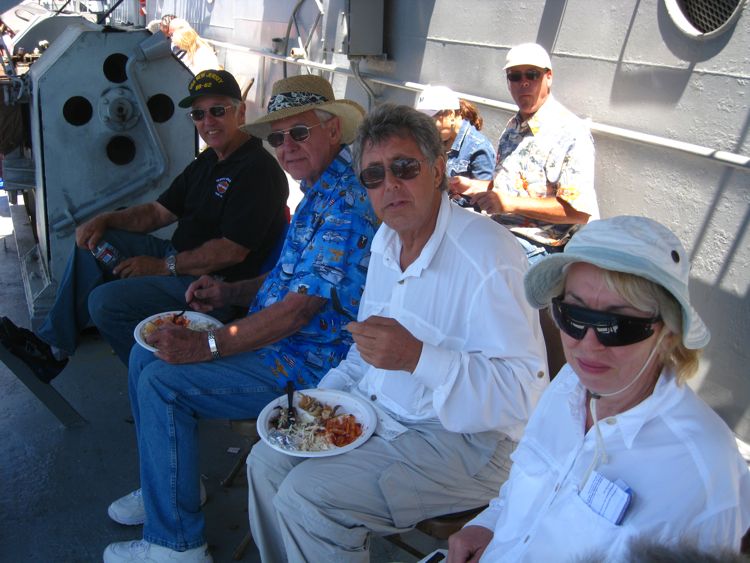 "Who? Us???"

There is always plenty to eat!