Charlotte Went Home For A Visit Summer 2015 - We Miss Her!
Charlotte gik hjem for et bes?g Summer 2015 - Vi savner hende!
We asked her to send pictute from home because he describes it as so beautiful! She is sending us pictures for us to share!
Vi spurgte hende til at sende pictute hjemmefra, fordi han beskriver det som s? smukt! Hun sender os billeder til os at dele!
Charlotte Arrives Back Home In Denmark
Charlotte ankommer hjemme i Danmark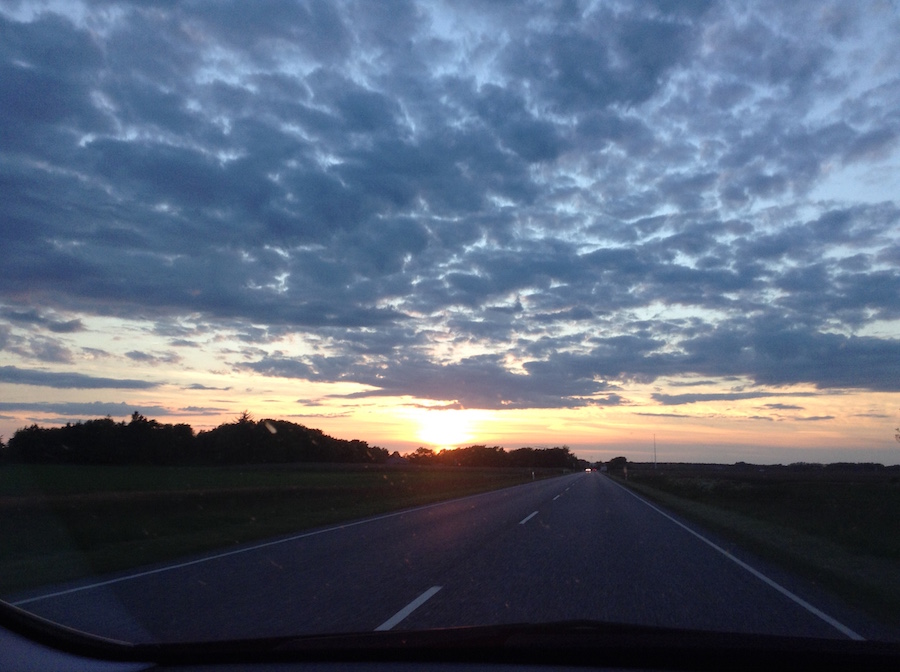 An amazing Danish sunset
En fantastisk dansk solnedgang
Famous Quotations (ber?mte Citater):
Every man's life is a fairy tale written by God's fingers. - Hans Christian Andersen
Hver mands liv er et eventyr skrevet af Guds fingre. - Hans Christian Andersen

The Danish geese love the country side
De danske g?s elsker naturen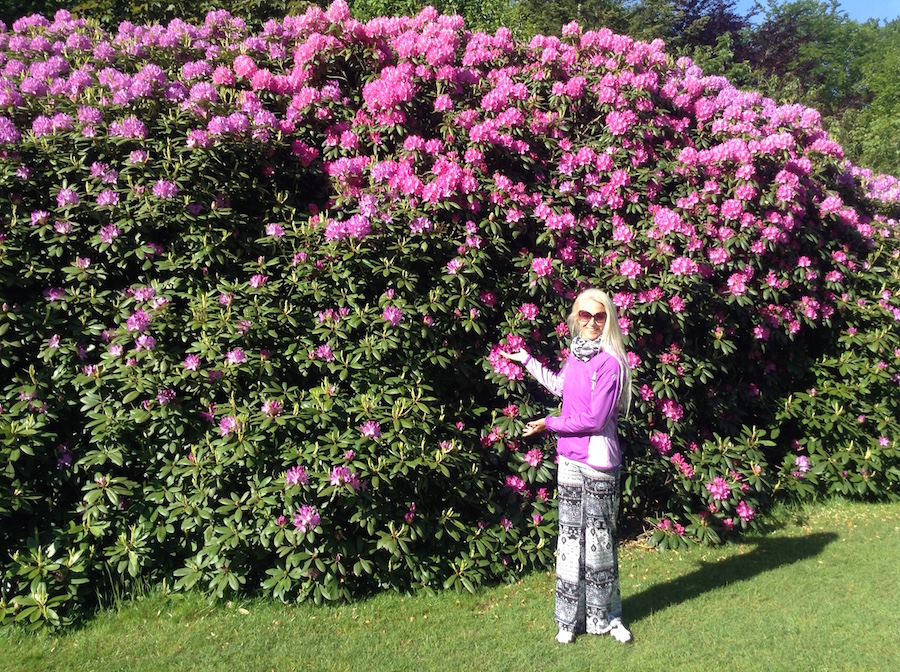 Jeg passer ret i den danske natur!
I fit right in to the Danish countryside!
Did You Know? (Vidste du det?) -
There are 443 named islands in Denmark, 76 of which are inhabited.
Der er 443 navngivne ?er i Danmark, 76 af dem er beboede.
The flag of Denmark, Dannebrog, is the oldest state flag in the world still in use by an independent nation. It was adopted in 1219.
Flag Danmark, Dannebrog, er den ?ldste stat flag i verden stadig er i brug af en uafh?ngig nation. Den blev vedtaget i 1219.
The country's average height above sea level is only 31 metres and the highest natural point is M?lleh?j, at 170.86 metres.
Landets gennemsnitlige h?jde over havet er kun 31 meter, og det h?jeste naturlige punkt er M?lleh?j p? 170,86 meter.

It was wonderful to see Mom again!
Det var dejligt at se mor igen!
We Now Know Why! (Vi ved nu hvorfor!) :
We now know why Charlotte is so beautiful!
Vi ved nu, hvorfor Charlotte er s? smukt!


The Flag of Denmark (Danish: Dannebrog)
Did You Know? - Inside Denmark, the Royal Anthem is played only when royalty is present and is usually followed by the National Anthem. When royalty is not present, only the National Anthem is performed.
Inde Danmark er Royal Anthem spilles kun, n?r royalty er til stede, og er normalt efterfulgt af National Anthem. N?r royalty ikke er til stede, er det kun nationalsang udf?rt.
June 17th And The Vacation Is Wonderful ... Off To Samso
17 juni And The Vacation er vidunderligt ... Off til Sams?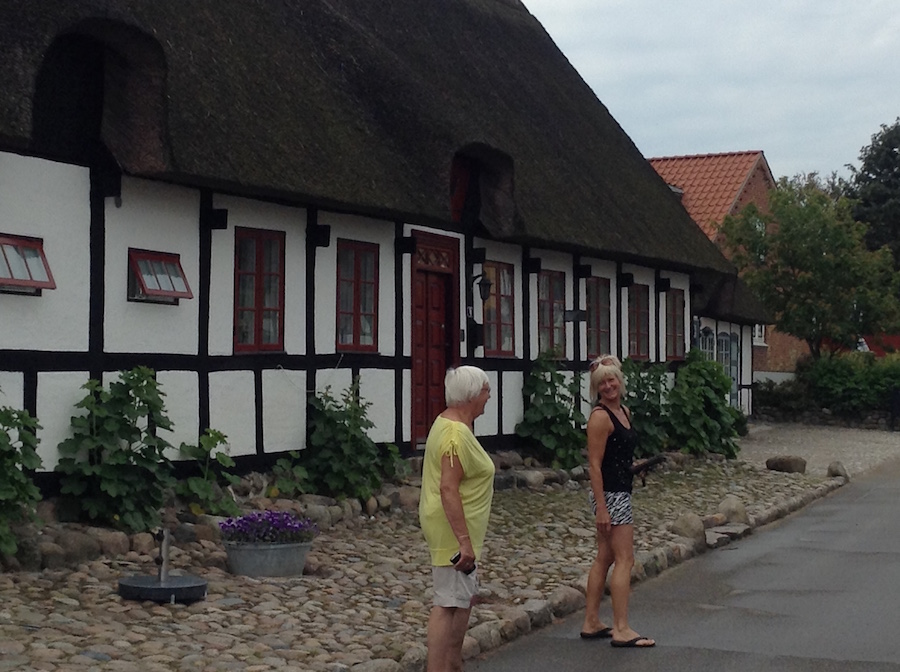 Mom and Charlottes Sister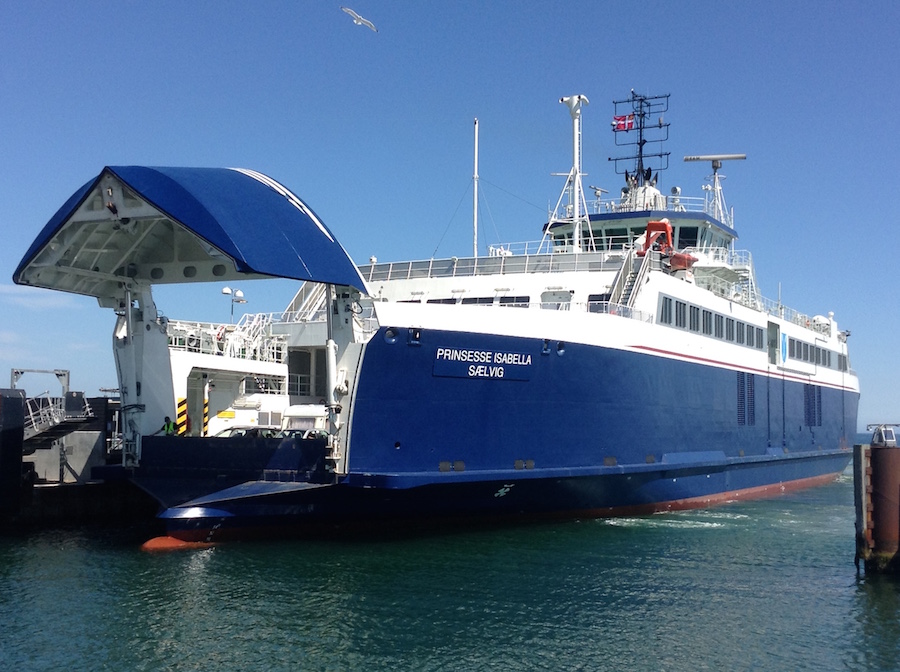 We are off to Samso!
Did You Know? - Once upon a time, a King loved a woman other than his wife. He had five children with her, born out of wedlock, but acknowledged as his. Since he owned Sam's Island at the time, he gave it to his mistress and named her family after it.
Today Sams? is still invariably linked to the ancestors of his affair, the noble Danneskiold-Sams?e family, but is also well known as a wonderful tourist destination, its most famous agricultural product, the potato, and its energy sustainability.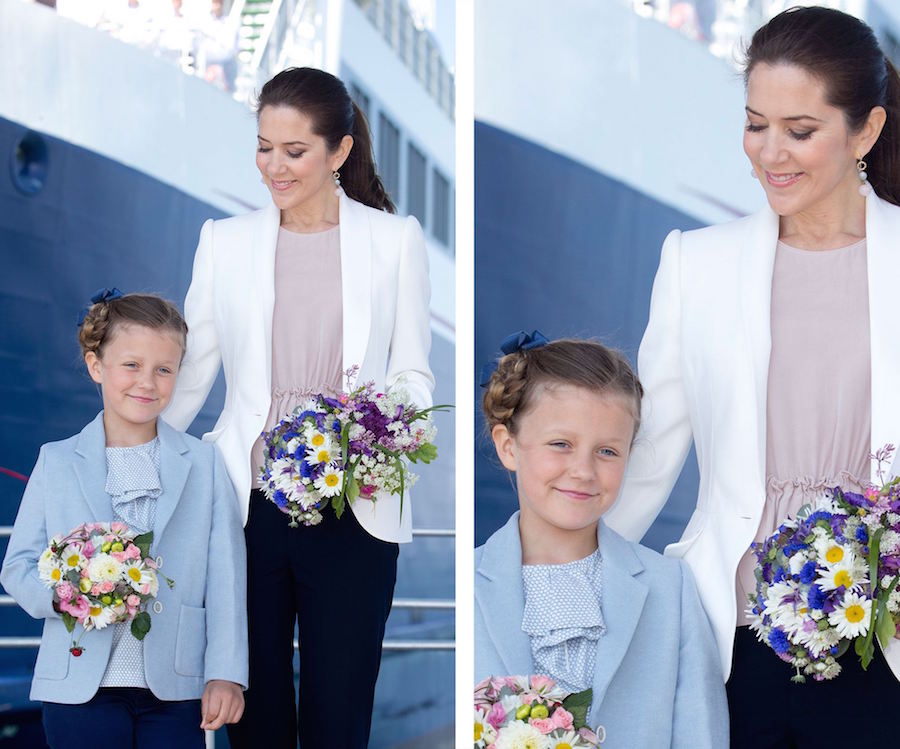 Princess Isabella and mum Crown Princess Mary

Did You Know? - Jun 8, 2015 - At just eight-years-old, Princess Isabella of Denmark left crowds in awe as she made her first official Royal engagement, with mum Crown Princess Mary proudly watching on.
It's not every day you get a giant ferry named after you, even if you are a royal so Princess Isabella of Denmark decided this was a great excuse to make her first royal engagement and it seems she's got her mum's knack for winning over hearts!
On Saturday, Princess Isabella and her mum, Crown Princess Mary, headed to the Danish island of Sams? to greet crowds, christen a boat and pick some strawberries.
The eight-year-old royal made the trip to the tiny island to attend the naming ceremony of a ship named in her honour. Ordinarily, Isabella lets her mother lead the way at public events but this time around it was all about the young Princess - who absolutely shone as she mingled with locals.
Traditionally boats are christened by smashing a bottle of champagne on their exterior, appropriately though they opted for a bottle of the island's famous blackcurrant juice to mark the ships maiden voyage.
In what was an eventful day for day the mother-daughter duo, they picked strawberries, mingled with locals and even dressed in water-proof overalls to trudge through water.
She may be third in line to the Danish throne, behind her father and older brother, but at eight-years-old Princess Isabella shows that she's already fit to be Queen!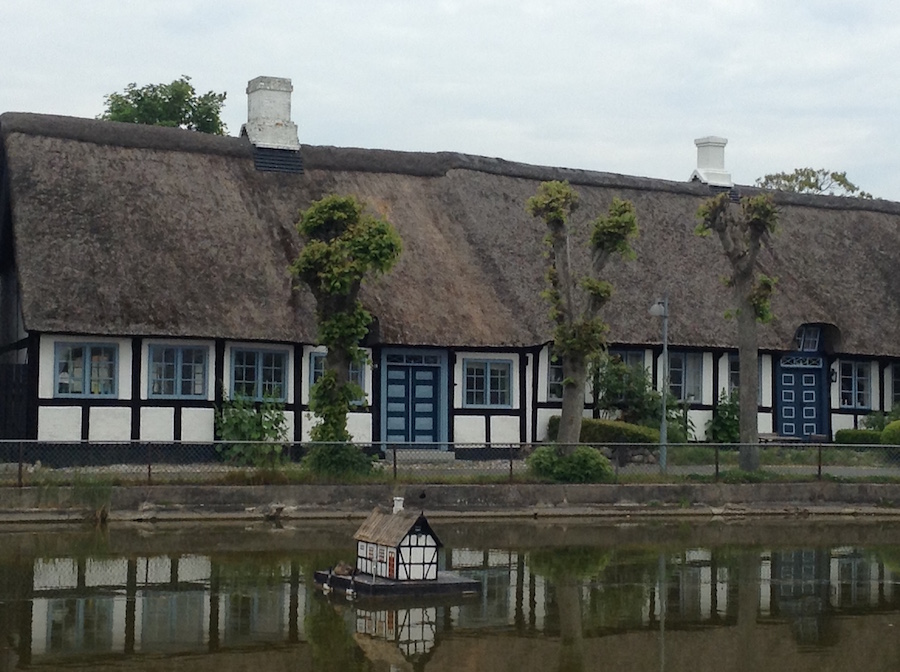 Beautiful Samso
Did You Know? - Sams? (Anglicized: "Samso" or "Samsoe") is a Danish island in the Kattegat 15 kilometers (9.3 mi) off the Jutland Peninsula. Sams? is located in Sams? municipality. The community has 3,806 inhabitants (2013) called Samsings and is 114 km2 in area. Due to its central location, the island was used during the Viking Age as a meeting place. The etymology of the island's name is unknown.
In 1997, Sams? won a government competition to become a model renewable energy community. Now 100% of its electricity comes from wind power.
The island is popular among French, Welsh and Irish people for strawberry picking during the months of June and July every year.
In Denmark, the island is well known for its early harvest of new potatoes. The first few pounds of these potatoes usually fetch prices around ?100, and are considered a great delicacy. Ballen's beach and village are popular with visitors. The island is served by a bus service which runs around the island, including the two ferry terminals in S?lvig and Kolby.
People have lived and hunted on Sams? from the earliest of times, when the ice receded at the end of the last Ice Age. Sams? first became an island for approximately 9.000 years ago and there are several traces like dolmens, burial mounds, passage graves, kitchen middens, etc. from the stone age and Bronze Age cultures across the landscape.

Goodmight Samso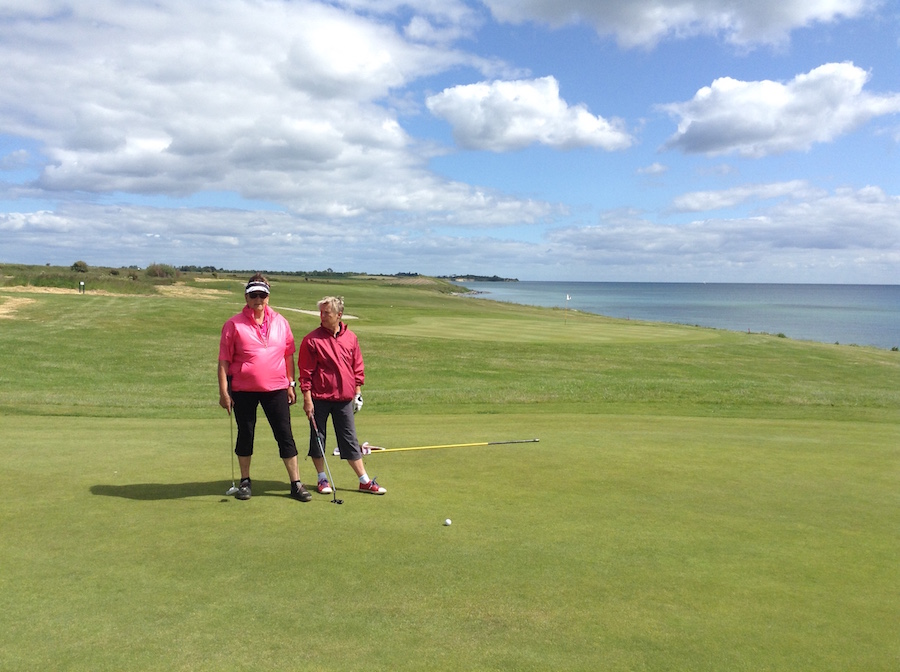 Golfinh with my aunts

Just little ol' me!

Missing the fairways is not good!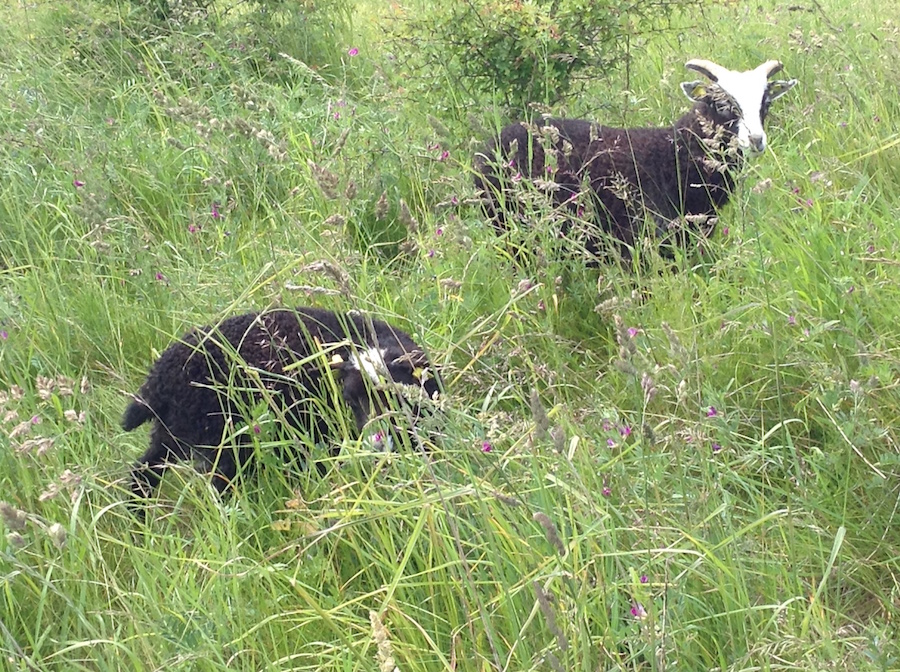 Sometimes you meet with Danish fairway animals!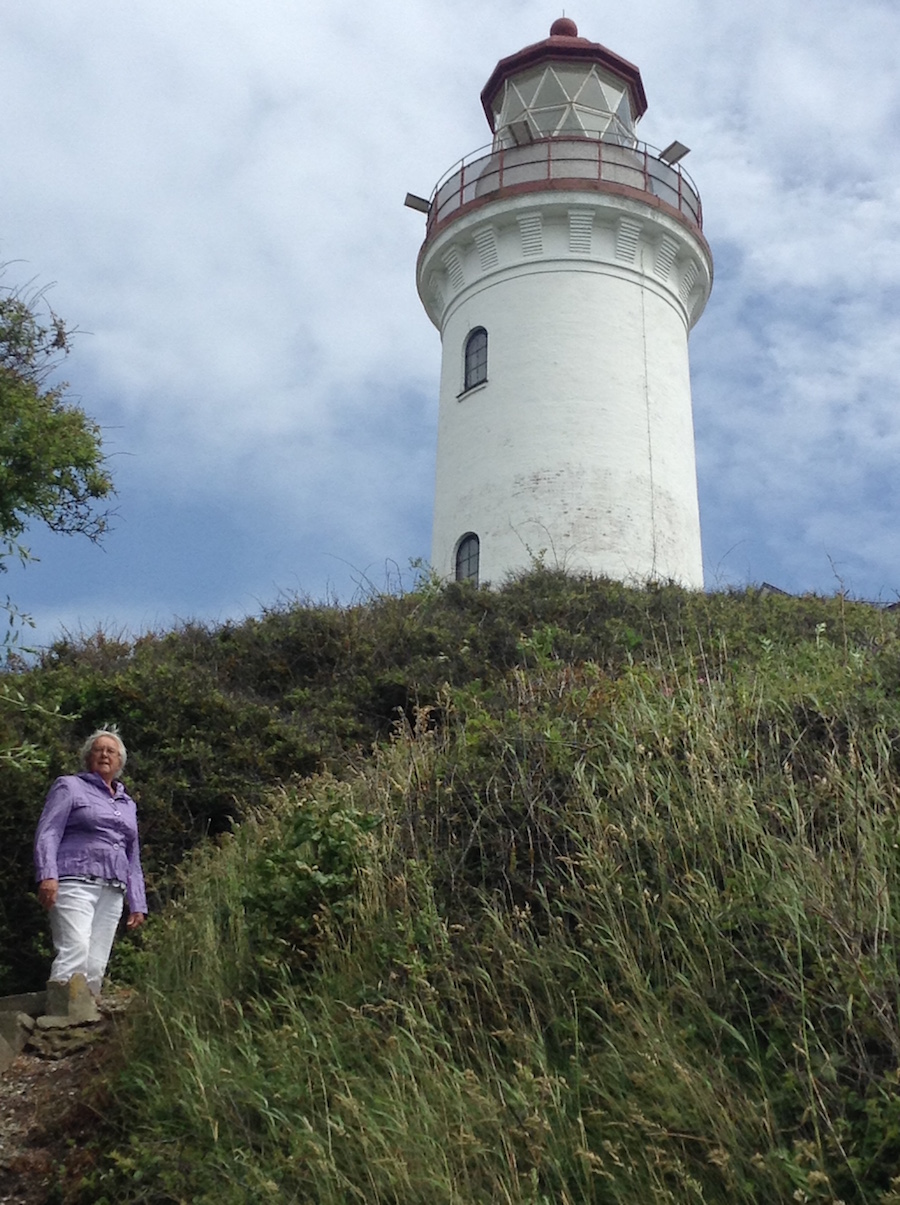 The weather looks to be "refreshing" 6/14/2015 11:53 AM

Charlotte will be a Charlotte-cicle when she returns!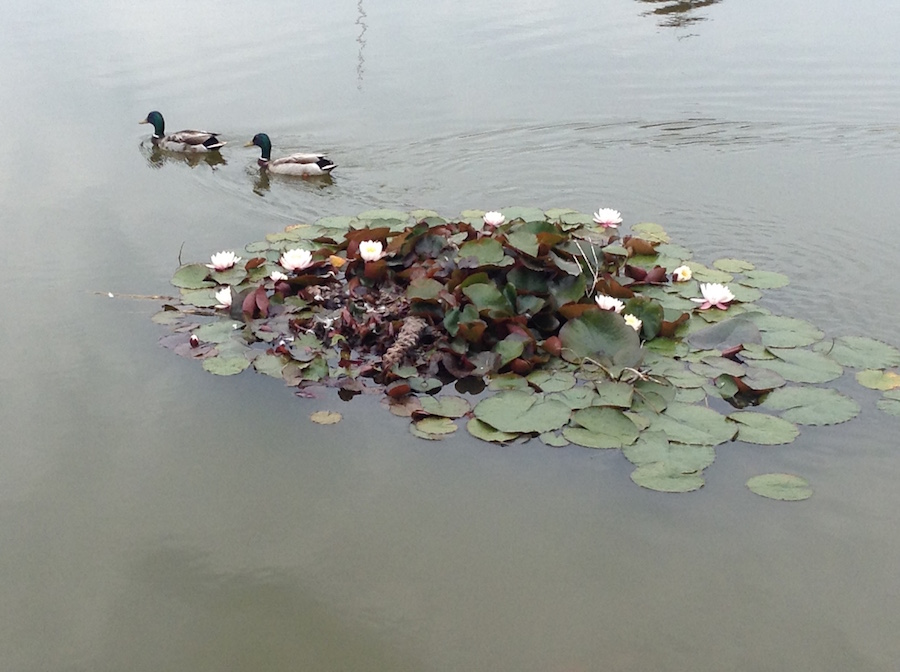 The Old Ranch Ducks are also on vacation!

Danish windmill in operation! Charlotte knew exactly when to hit the ball!
Did You Know? - Denmark has the highest proportion of wind power in the world, with production in 2014 being 39% of total power consumption. For the month of January 2014, that share was over 61%.
Charlotte Visits The Swans And Cygnets June 18th

Lined up and following!
Did You Know? - The word swan is derived from Old English swan, akin to the German Schwan and Dutch zwaan and Swedish svan, in turn derived from Indo-European root *swen (to sound, to sing).
Young swans are known as swanlings or as cygnets, from Greek ??????, ky?knos and from the Latin word cygnus ("swan") and the Old French suffix -et ("little").
An adult male is a cob, from Middle English cobbe (leader of a group); an adult female is a pen.

"Hey you! Stay in line!"
Did You Know? - The swans are the largest members of the waterfowl family Anatidae, and are among the largest flying birds. The largest species, including the mute swan, trumpeter swan, and whooper swan, can reach a length of over 1.5 m (60 inches) and weigh over 15 kg (33 pounds).
Their wingspans can be almost 3 m (10 ft). Compared to the closely related geese, they are much larger and have proportionally larger feet and necks.
Adults also have a patch of unfeathered skin between the eyes and bill. The sexes are alike in plumage, but males are generally bigger and heavier than females.

Time to eat!
Did You Know? - Swans feed in the water and on land. They are almost entirely herbivorous, although they may eat small amounts of aquatic animals. In the water food is obtained by up-ending or dabbling, and their diet is composed of the roots, tubers, stems and leaves of aquatic and submerged plants.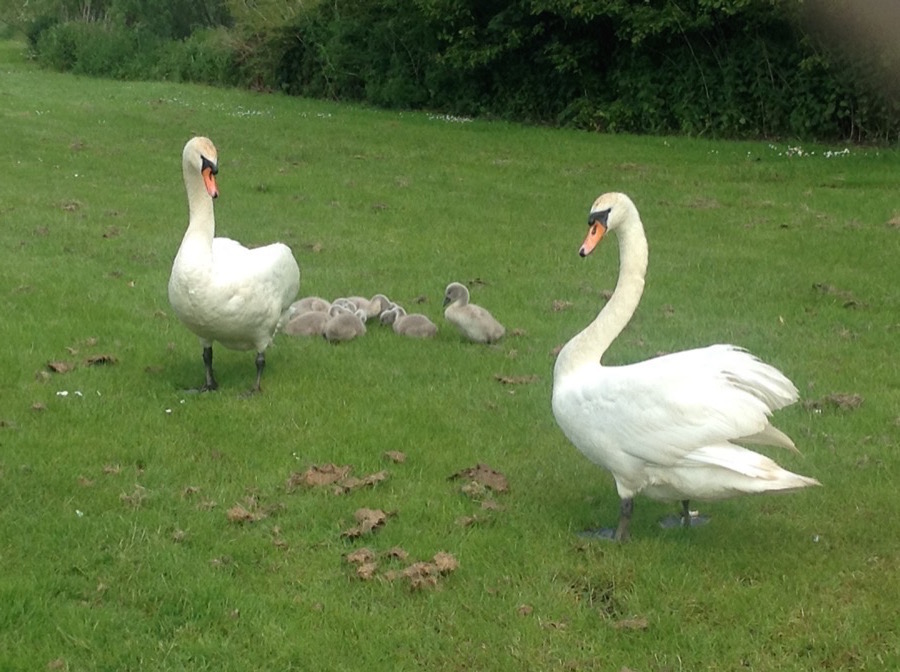 "Quick.... Circle the wagons.... Here comes something purple
Did You Know? - The National Bird of Denmark is the Mute Swan (Cygnus olor) or Knopsvane (of course), made famous in the story by Hans Christian Andersen, "The Ugly Duckling".
In the 1920's - the National Bird of Denmark -the Mute Swan was nearly extinct, until in 1926 it became a protected species and has now regained its population and is seen all over Denmark and most of northern Europe.
They breed in colonies all over Denmark and are a magnificent bird to see. Just do not get too close ... they can be vicious if confronted or threatened.

"Here baby.... I know how do do this from Old Ranch!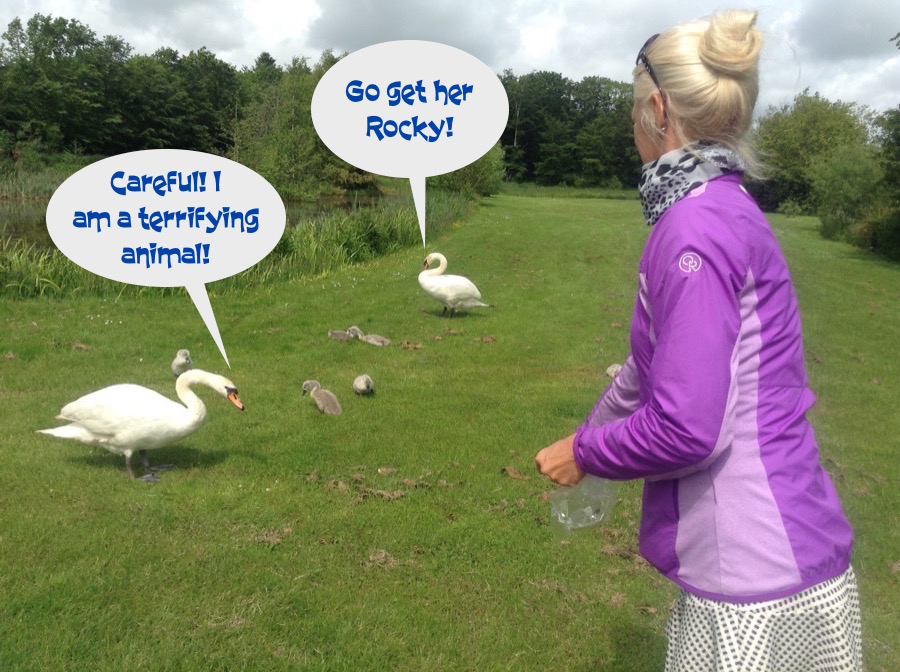 Did You Know? - At an early age the Mute Swan or cygnet is not always white and is usually an off-white, grey or brownish tint. Their beaks/bills are black and it is not until after their first year that they turn all white and the beak/bill gets its orange color.