Sharing The Christmas Season From Denmark
December 10th 2015
Charlotte-O-Gram: "I've arrived safely! To Danish weather. Gray and rainy. But I'm happy surrounded by family.
My sister served bleskiver and glog this afternoon, when I arrived, and look at the creamed cabbage and Frikadeller my mom served me for dinner. - Take care and be well!"
Learn About Danish Foods:
Bleskiver means apple slices (also called "appleskives") are traditional Danish pancakes in a distinctive shape of a sphere. Somewhat similar in texture to European pancakes crossed with a popover or Yorkshire pudding, ?bleskiver are solid like a pancake but light and fluffy like a popover. The English language spelling is usually aebleskiver or ebleskiver.
Glogg is a mulled wine beverage usually made with red wine along with various mulling spices and sometimes raisins. It is served hot or warm and may be alcoholic or non-alcoholic. It is a traditional drink during winter
Frikadeller are flat, pan-fried dumplings of minced meat, often likened to the Danish version of meatballs. Many variations of frikadeller exist but traditionally they are made of minced veal, pork or beef (or a blend of two of these meats); chopped onions; eggs; milk (or water); bread crumbs (or oatmeal or flour); salt; and pepper; then formed into balls and flattened somewhat. They are then pan-fried in pork fat or beef fat, or more commonly in modern times in butter, margarine or even vegetable oil. Another popular variation is fiskefrikadeller replacing the meat with fish as the main ingredient and often served with remoulade.

Looks like a great meal on a cool winter day!
Next question: "What time us dinner?"

Bundled up... It's cold outside!
December 11th... They Are Attempting To Fatten Me Up!
Busy day visiting my girlfriends. So more food pics. They are trying to fatten me up! It's super late, so just the promised pics. Haven't been on your website yet. Ps: no snow, lots of rain!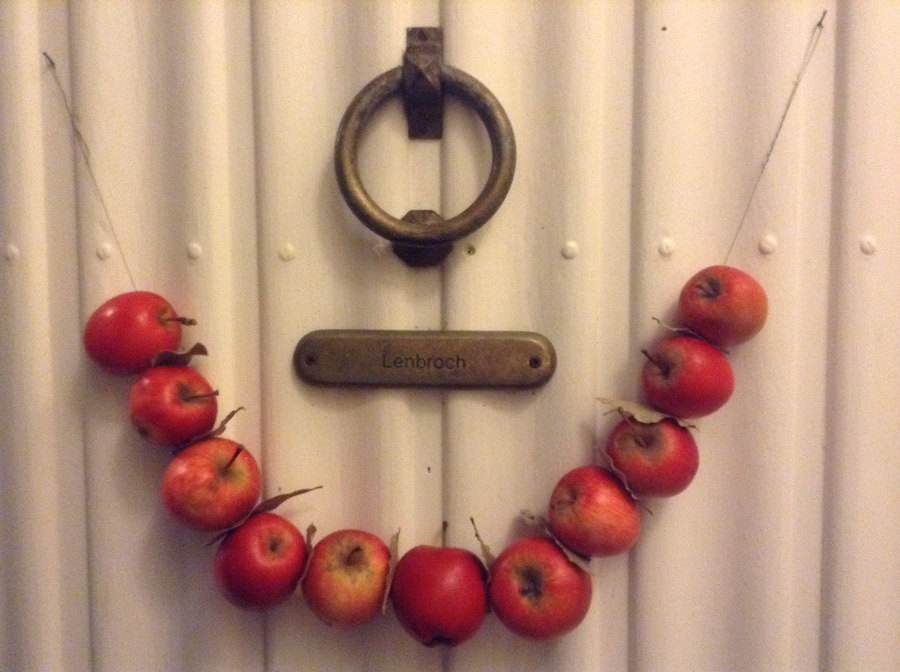 Real apples adorn the front door
Did You Know? - Apples appear in many religious traditions, often as a mystical or forbidden fruit. One of the problems identifying apples in religion, mythology and folktales is that as late as the 17th century, the word "apple" was used as a generic term for all (foreign) fruit other than berries, but including nuts. This term may even have extended to plant galls, as they were thought to be of plant origin (see oak apple). For instance, when tomatoes were introduced into Europe, they were called "love apples". In one Old English work, cucumbers are called eor?ppla (lit. "earth-apples'), just as in French, Dutch, Hebrew, Persian and Swiss German, the words for potatoes mean "earth-apples" in English. In some languages, oranges are called "golden apples" or "Chinese apples".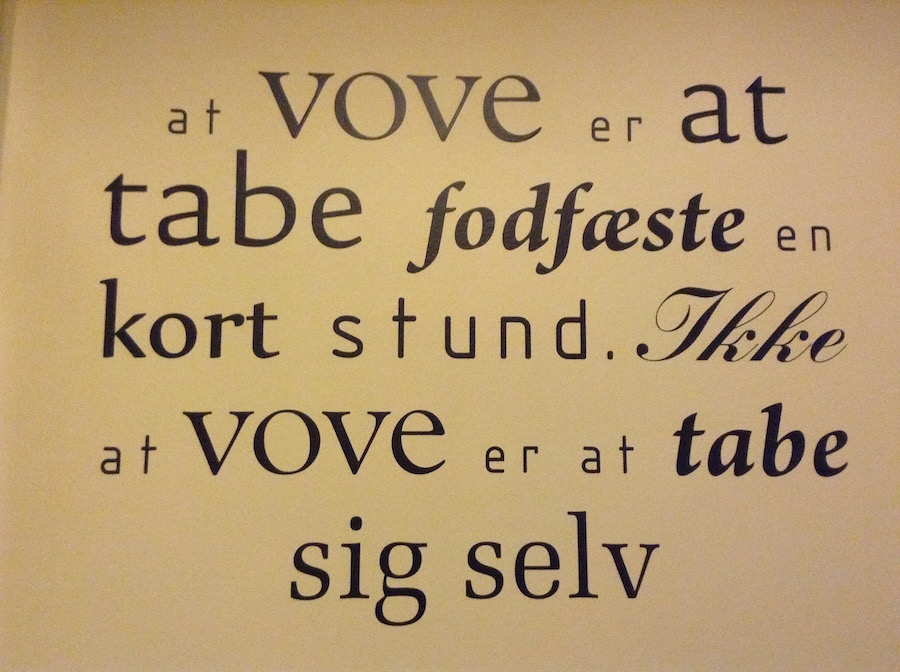 Say What?
"To dare is to lose a foothold a short while. Not to dare is to lose oneself - Soren Kierkegaard "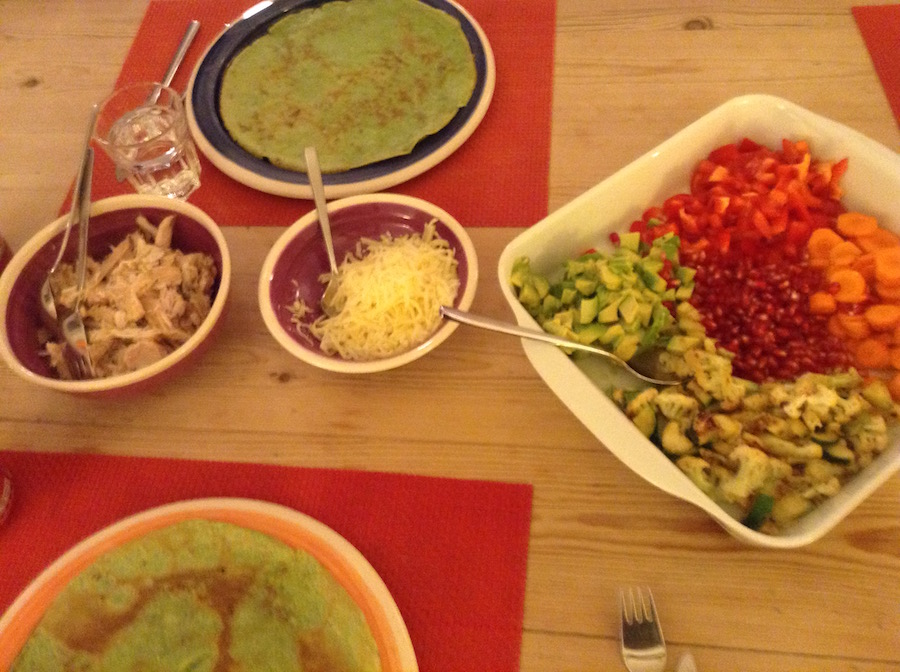 Food everywhere!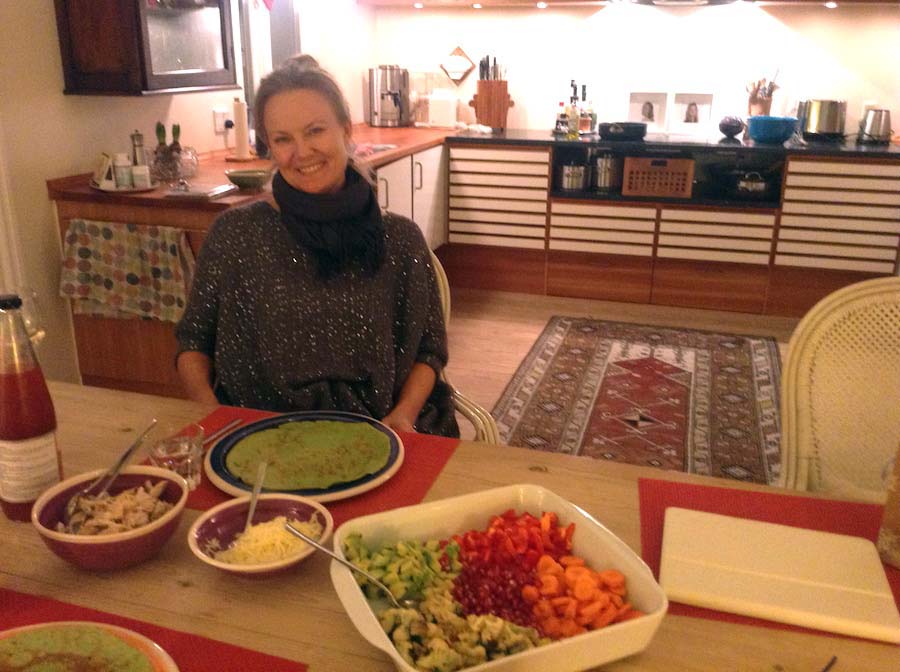 Making food disappear!
December 14th... More Food!
Hi again.
Hope Sue is feeling better. The weather here would not be good for her. It's so cold and damp. Last night was just below freezing. So when I left my two girlfriends, - who had invited me over for traditional Danish open faced sandwiches, - I had to scrape ice of the car windows. Found out that a creditcard works great as an icescraper!
Hope you guys are doing well! I'm sure the Christmas play was wonderful! Sorry I had to miss it. - Take good care, C
PS: Finally got around to checking out your website. I'm so lucky to have such a fab. Webmaster as a friend! Thank you!

Did You Know? - During the Middle Ages, thick slabs of coarse bread called "tranches" (late 15th century French) or, in its English derivative, "trenchers", were used as plates. At the end of the meal, the food-soaked trencher was eaten by the diner (from which we get the expression "trencherman"), or perhaps fed to a dog or saved for beggars. Trenchers were as much the harbingers of open-face sandwiches as they were of disposable crockery.
As such, open-face sandwiches have a unique origin and history, differing from that of the (multi-slice) sandwich.
The Scandinavian open sandwich (Danish: sm?rrebr?d) consists of one piece of buttered bread, often whole-grain rye bread (Danish: rugbr?d), topped with, for instance, cold steak, shrimps, smoked salmon, caviar, hard boiled eggs, bacon, herring, fish fillets, liver p?t? (Danish: leverpostej), and/or small meatballs. This is typically complemented by some herbs and vegetables such as parsley, cold salad, thinly sliced cucumber, tomato wedges and/or pickled beets etc. on the same slice of bread.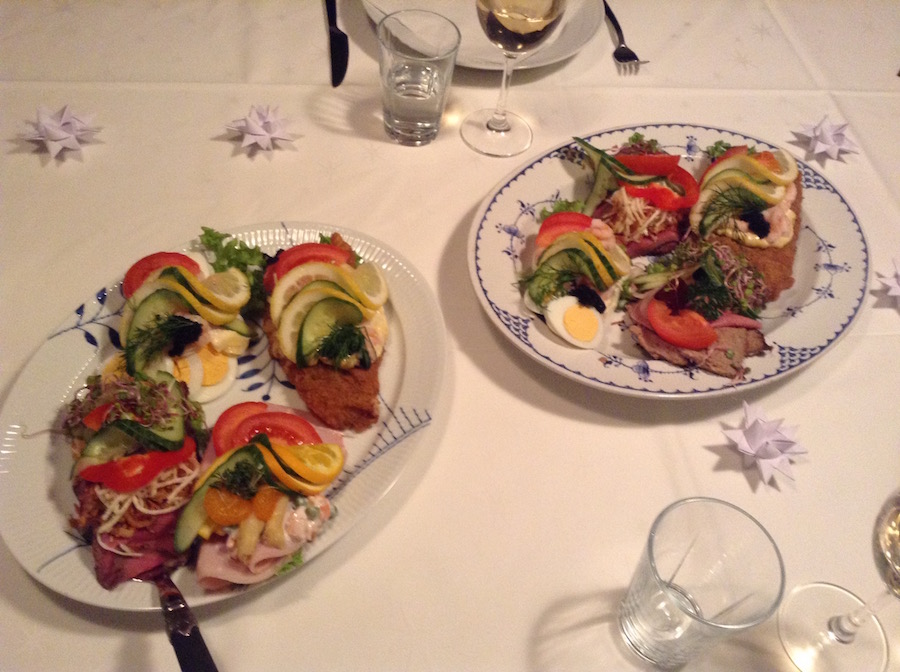 Traditional Danish Open Face Sandwiches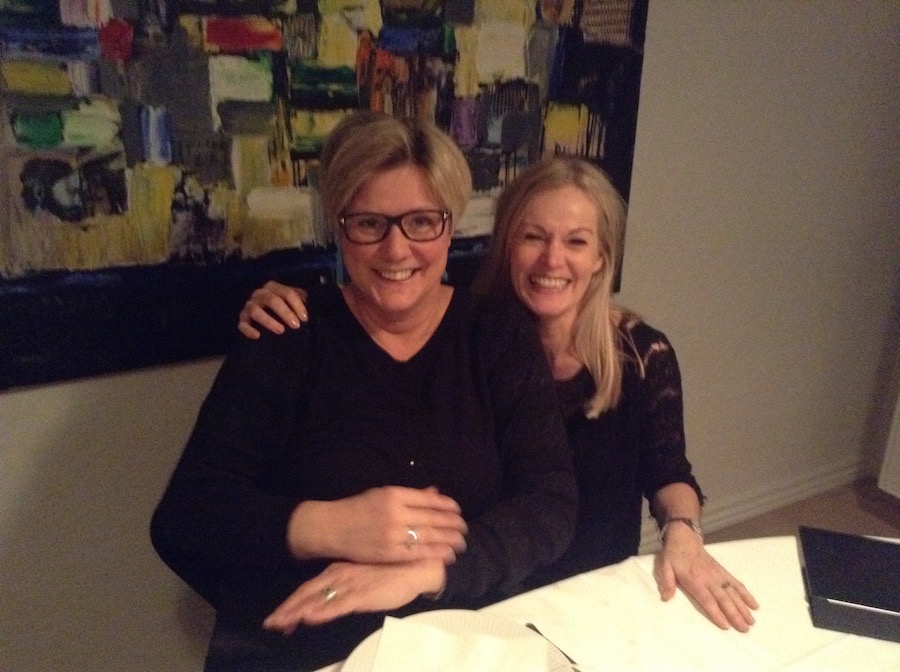 Visiting girl friends back home
December 19th... More Food!
Hi again. Hi Sue and Paul.
Hope all is well!? Here we have 10 degrees Celsius, 48 degrees Fahrenheit! Which is very warm for Denmark in December. Which also means no snow! No white Christmas for me this year! Instead it's grey every day! I don't believe I've seen the sun for at least a week. So I spend a lot of time in my mom's kitchen. Eating :) Pictures are from my mom's. - Hope you are doing well, Sue.
Love, C

B-r-r-r-r-r-r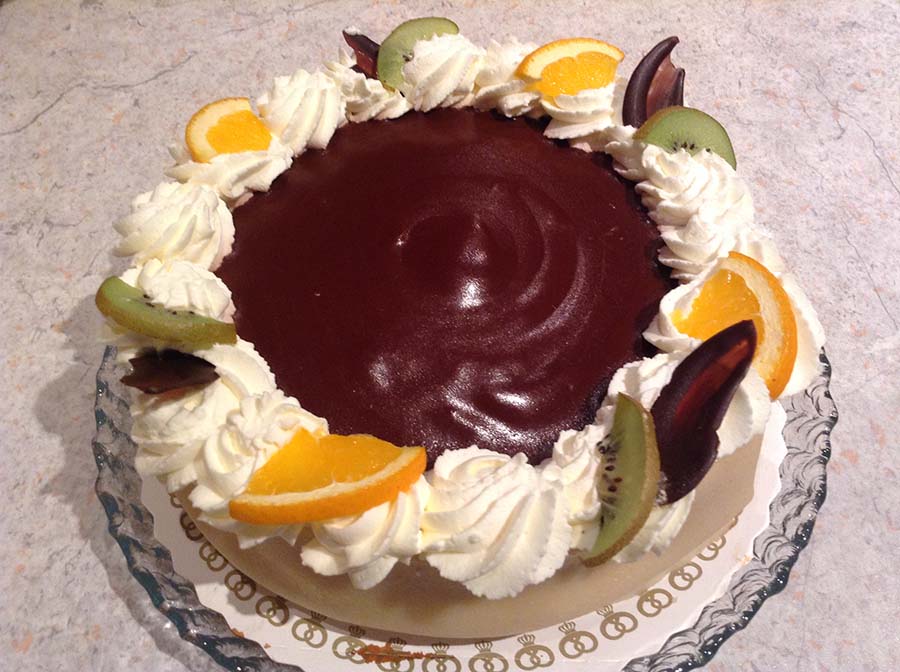 Charlotte seems to be going into the dessert phase!

Cooking up a storm!
Vi mangler dig og din smilende ansigt! Har en vidunderlig tid og honning hjem! Sig goddag til julemanden for os (han ankommer til din plads f?rst!)
We are missing you and your smiling face! Have a wonderful time and hunny home! Say Hello to Santa Claus for us (He arrives at your place first!)