It Was A Normal Golf Day Until..... The Unthinkable Happened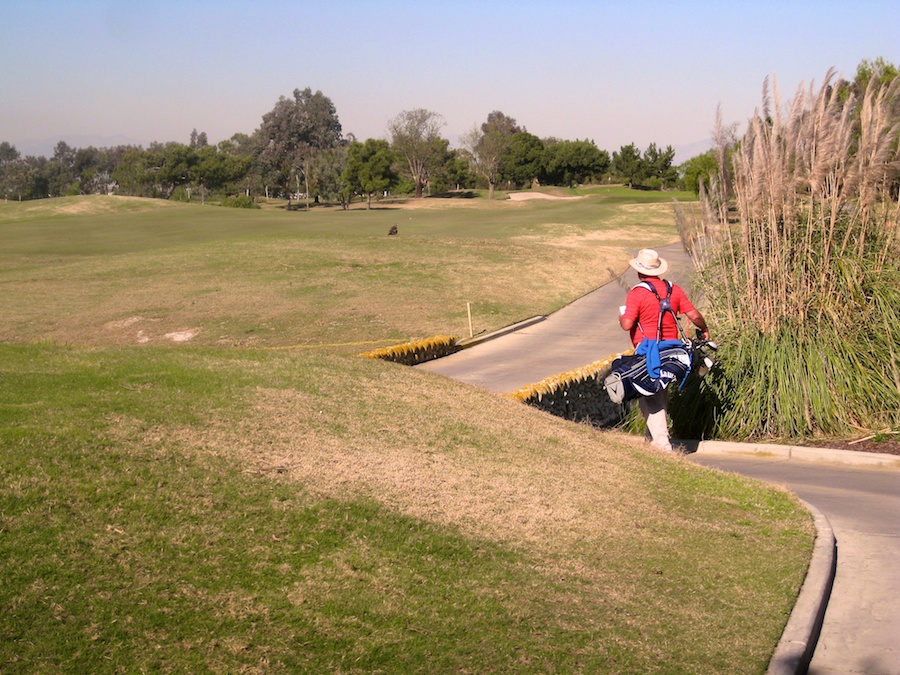 We knew something was going to happen when we spotted the Hawk starring at Charlotte ... James chased it away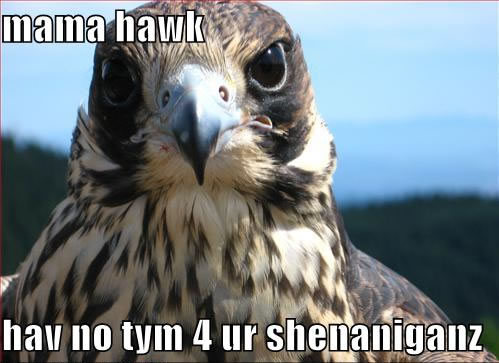 We did hear the Hawk mumble something under his breath

The duckies also seemed to know something was about to happen?

Fortunately the flowers were oblivious... They just looked and smelled beautiful
It Happened..... OMG, Charlotte Missed A Shot
Not an ordinary miss of course.... This is our champion, Miss Charlotte. We saw the ball head for the mighty river that crosses the twelfth fairway.... A mighty river it is. It is often called "Moon River" by the locals.... Charlotte had a Danish name for it!

Moon River at Old Ranch
We lowered Charlotte down into the ravine surrounding Moon River using a rope and we managed to capture a "Charlotte Eye View" of the green. It appeared to be miles away but perhaps 90 yards might be more accurate.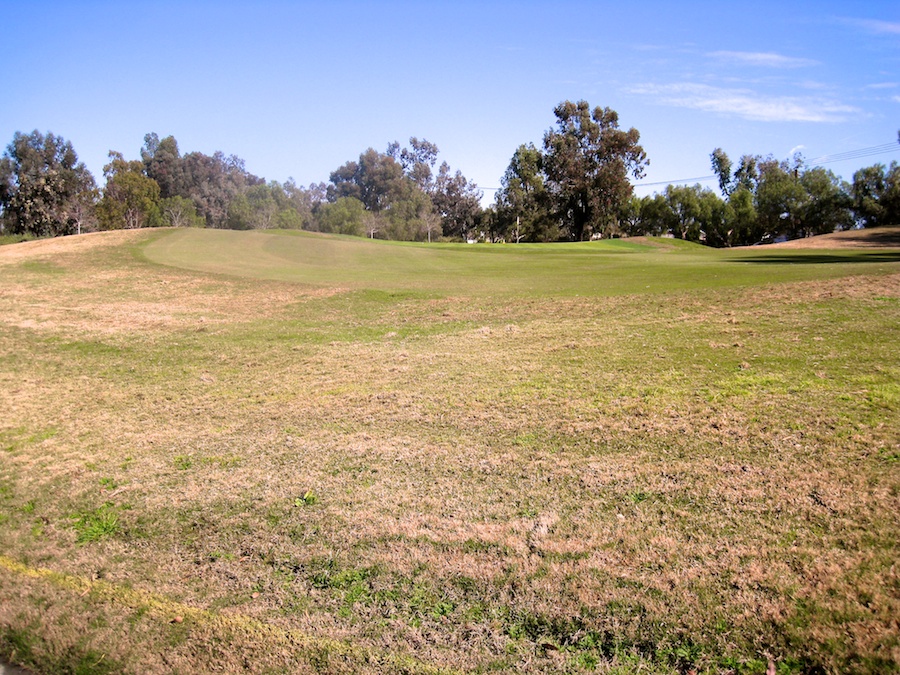 Charlotte said "Det er en stor flod. Jeg kan g?re det."... James, Sue, and Paul shuttered at the possibilities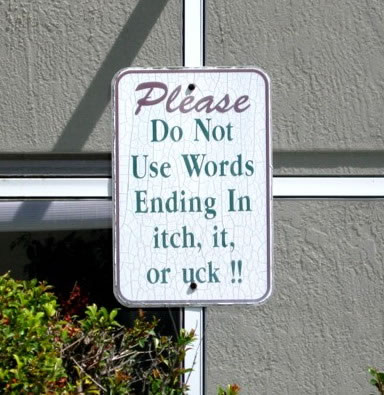 Although Charlotte never would... James quickly pointed out the nearby sign

She carefully selected her club... An almost new 8-iron... Then we noticed she was also mumbling... We listened
Charlotte was reciting some old Danish proverbs... Probably to release tension... Let's listen in on a few...
A bird may be ever so small, it always seeks a nest of its own.
A bird never flew on one wing.
A blind pigeon may sometimes find a grain of wheat.
A cow is not called dappled unless she has a spot.
A fair exchange is no robbery.
A fair skin often covers a crooked mind.
A gross belly does not produce a refined mind.
A headstrong man and a fool may wear the same cap.
A large fire often comes from a small spark.

A confidence building practice swing was made.... The crowd was forming around her ... The mighty river stood still...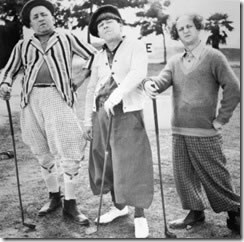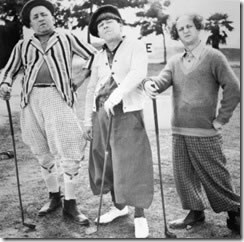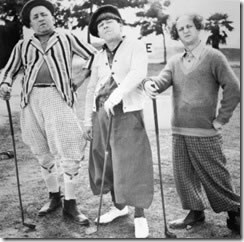 Sue, James, and Paul watch carefully and hold our breaths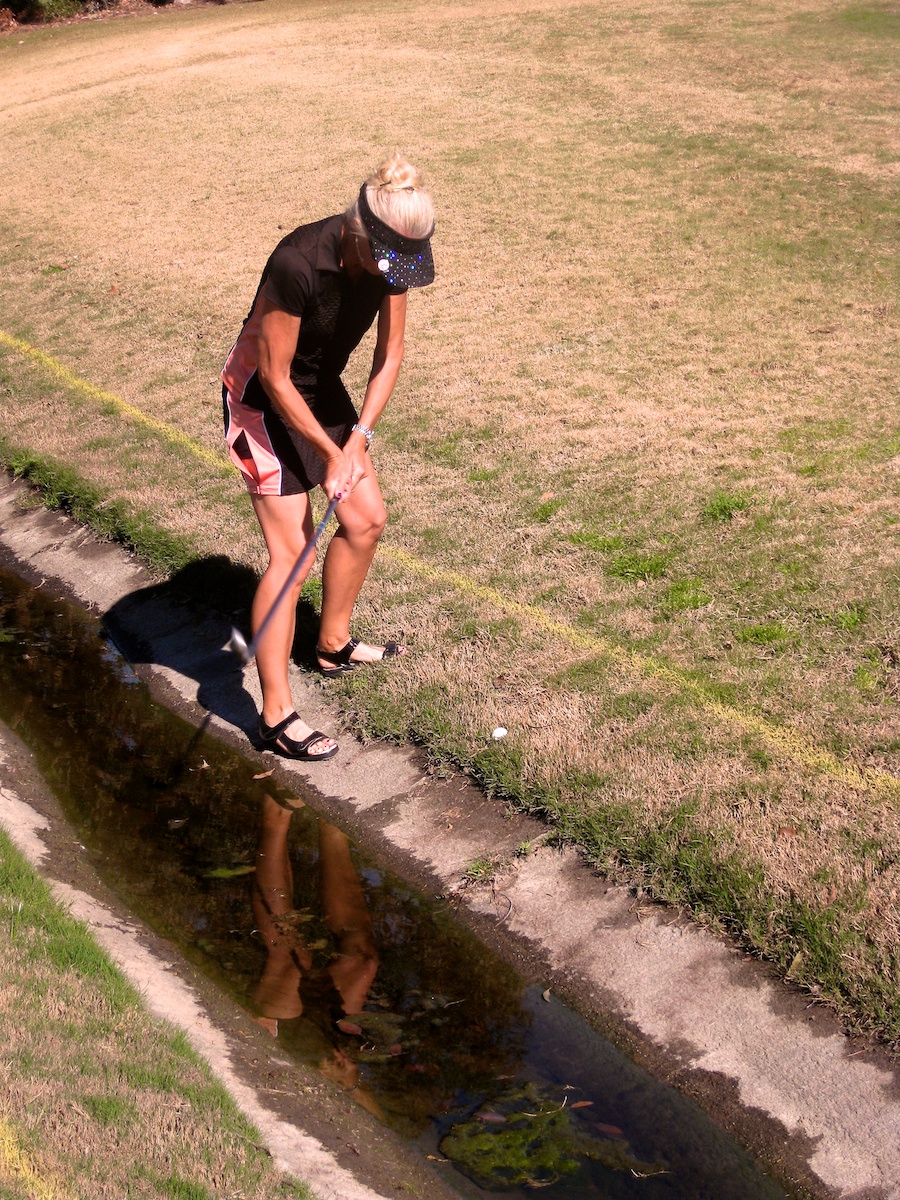 Fearlessly Charlotte swings the mighty club and whooooooosh the ball disappears into the sky... The river was tamed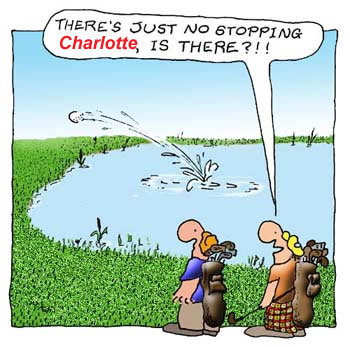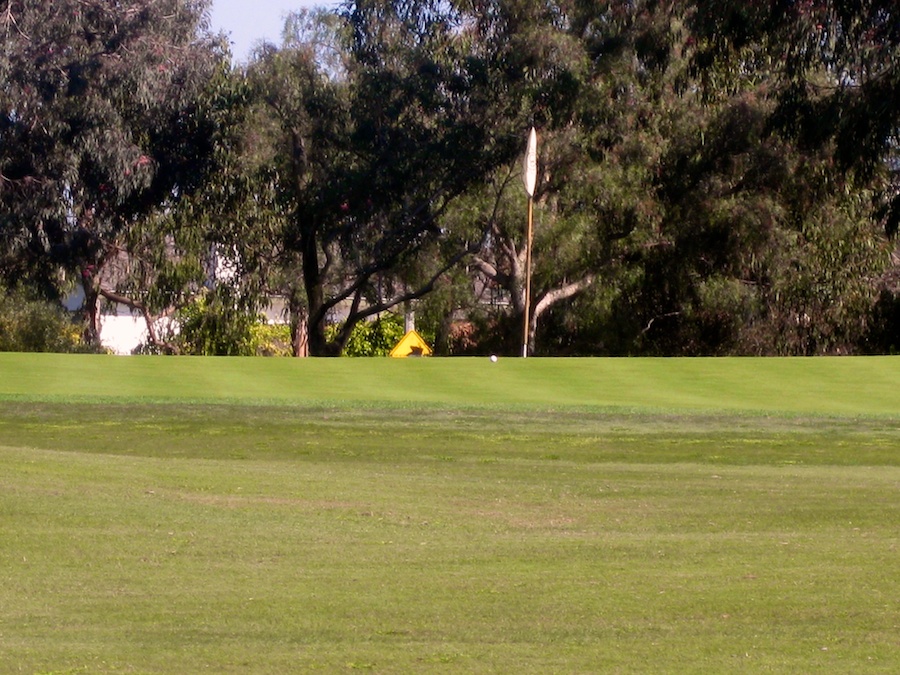 90 yards away the ball arrives right on target only a few feet from the cup

The "Old Ranch Ghost" says "Oh my, what a shot
Charlotte says "Lykke er ikke Str?mlinet indtil det deles."

Charlotte had her "Happy" today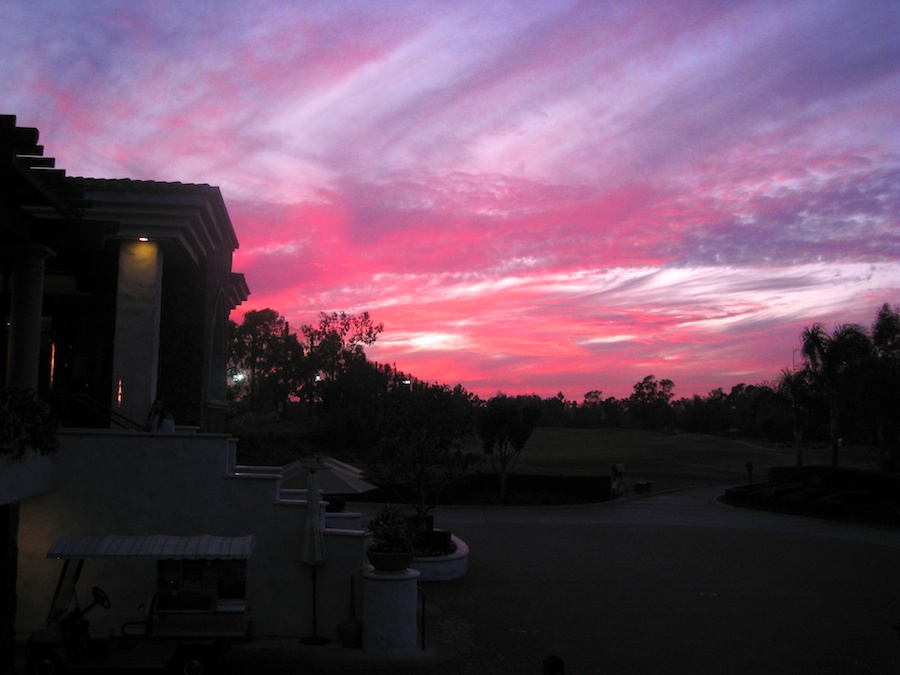 Even the sunset was happy with that shotharlotte makes a terrific shot