Day #6 (6/20/2017)
Bunratty Castle is our target for today!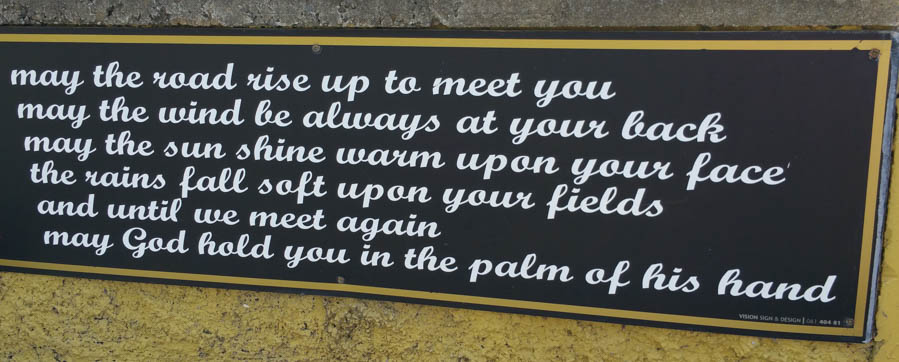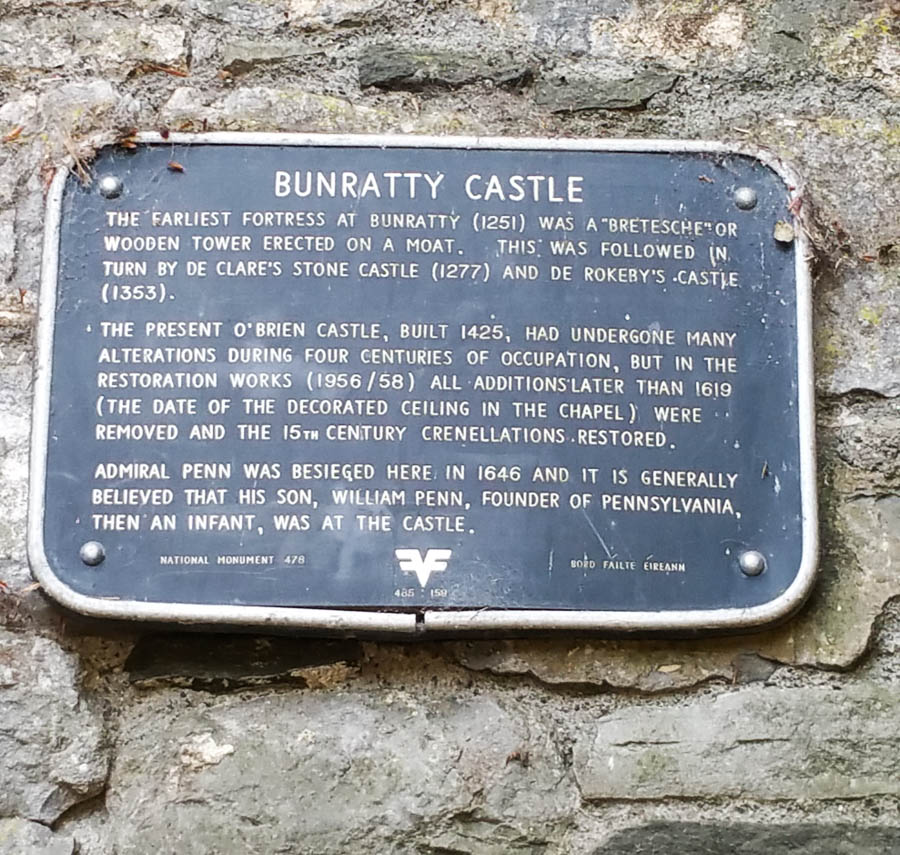 Did You Know? - Bunratty Castle (Irish: Caisleán Bhun Raithe, meaning "Castle at the Mouth of the Ratty") is a large 15th-century tower house in County Clare, Ireland. It is located in the centre of Bunratty village (Irish: Bun Ráite), by the N18 road between Limerick and Ennis, near Shannon Town and its airport. The castle and the adjoining folk park are run by Shannon Heritage as tourist attractions.

Still using older techniques... Seems to work!

Electric lights seem out of place!

Amazing for 500 years ago!

Oh dear! What did Lisa do now?

Maybe she is after a bottle of wine?

Does this look normal?

Not a greta place to be for a long period of time!

Religion played an important part of their lives!

Bronze? Nope, wood carvings!

The castle still looks pretty strong!

Good view of the river

Ancient versus modern...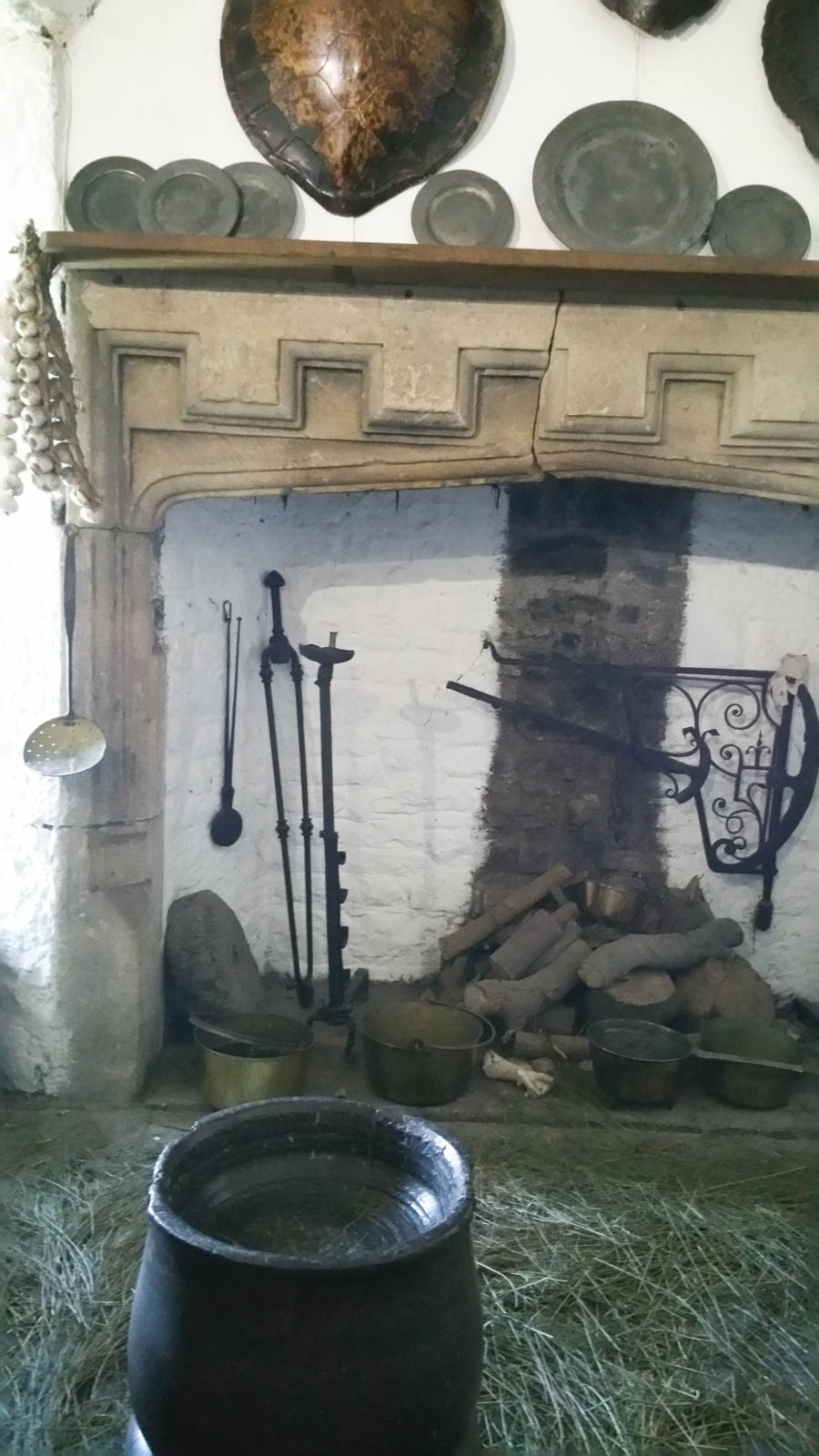 The kitchen didn't have a microwave?

Birds came to dinner and stayed!

Adam and Eve in the garden?

Coats of Arms were popular

The wood has been well preserved over the years

What did it mean in the day?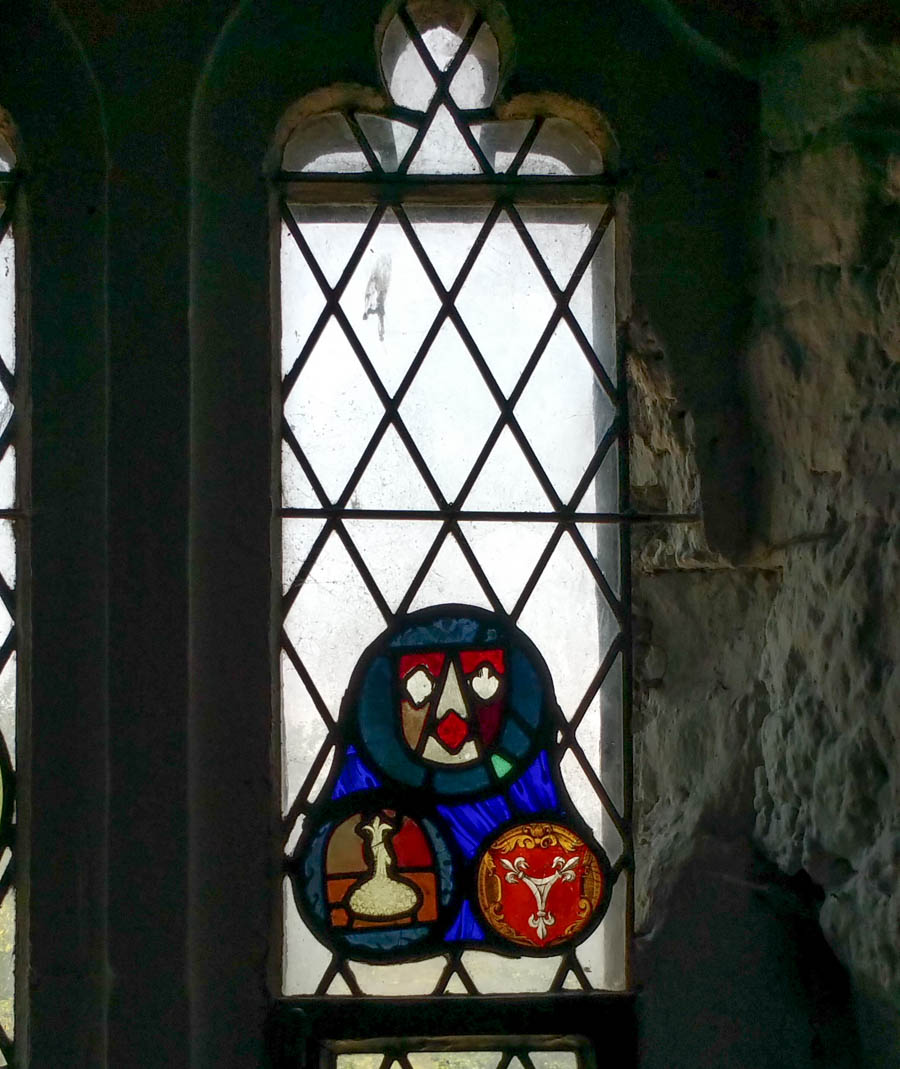 We need a translator

One of the many Lords that oversaw the castle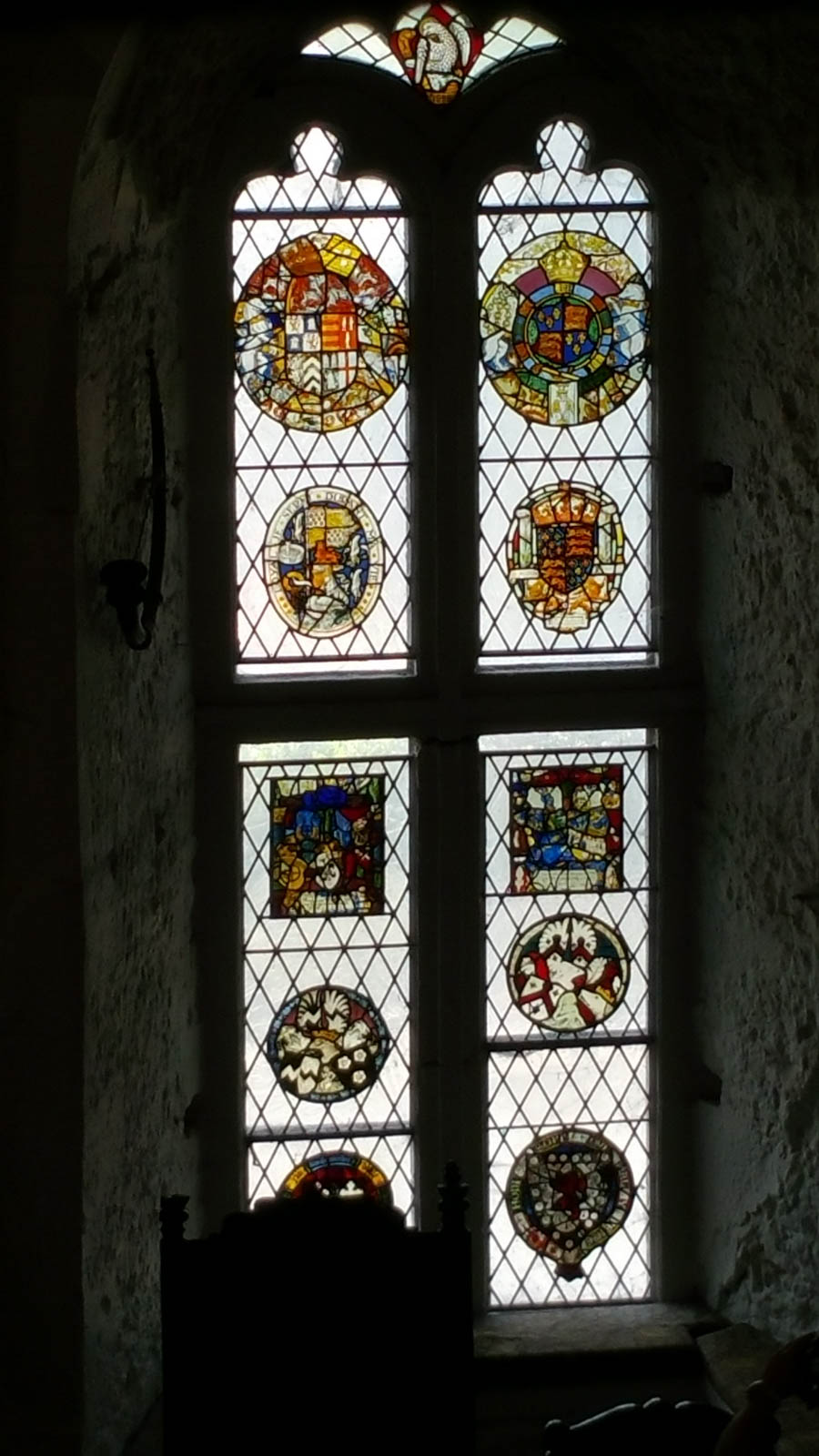 Now we are getting serious!

Wonder how much this castle weighed?

The stone masons were quite talented
Did You Know? - In 1956, the castle was purchased and restored by the 7th Viscount Gort, with assistance from the Office of Public Works.
He reroofed the castle and saved it from ruin. The castle was opened to the public in 1960, sporting furniture, tapestries and works of art dating to around 1600.

How did they get the stones up this high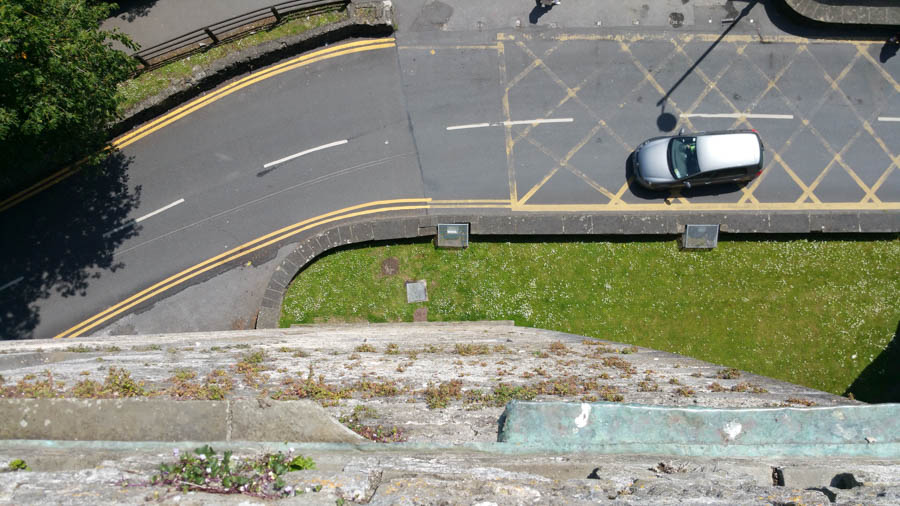 The car looks like a minature

Amazing how the glass has been saved for hundreds of years

The furnishings are from the 1600's

The plaster on the walls are in good shape

Time for a snooze

The ceiling in the great room collapsed in 1950's

The coats of arms are locted around the top of the great room walls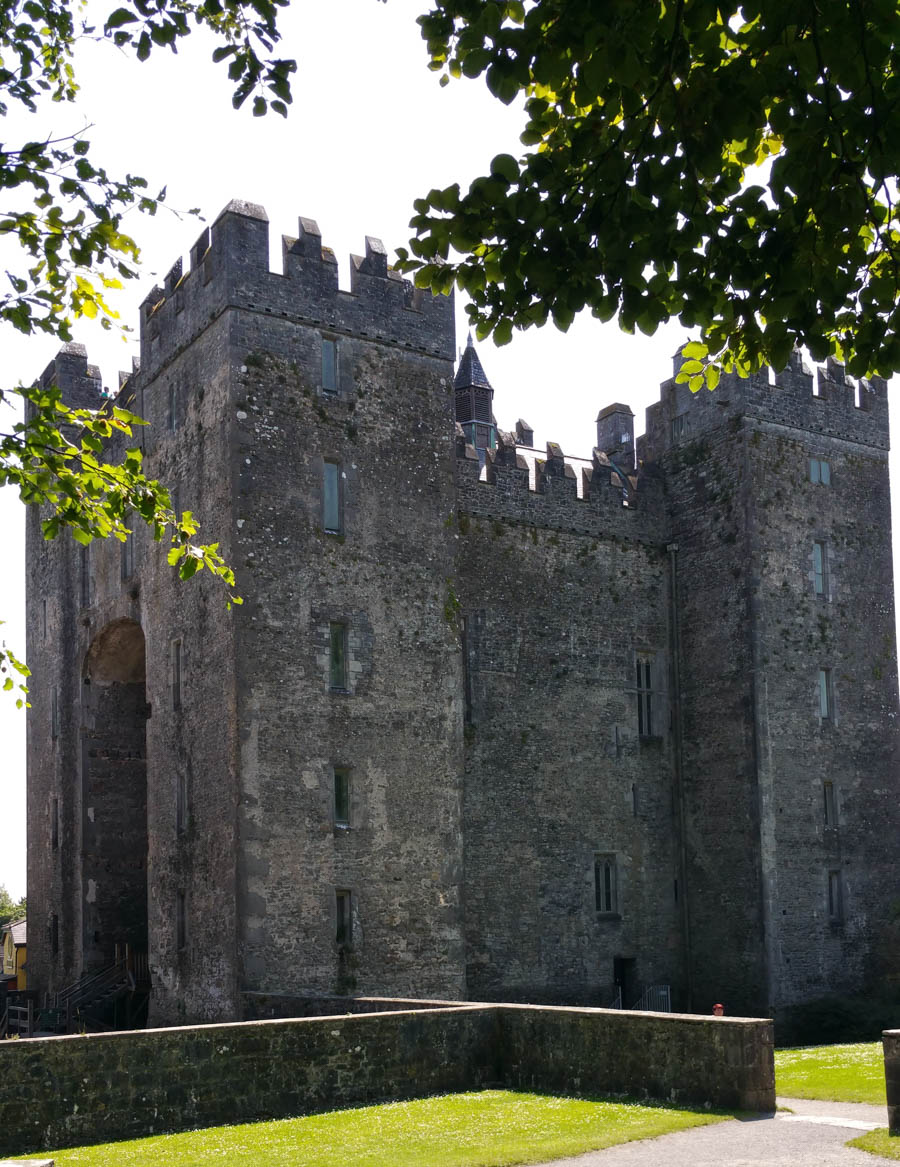 Five stories tall... And a story in those days was 20+ feet
Did You Know? - Today, the castle is a major tourist attraction, along with "Bunratty Folk Park". Both the castle and Bunratty House are open to the public. The castle is famous for its medieval banquets, offered since 1963, at which the "Bunratty Castle Entertainers" perform today. "Bunratty Folk Park" is an open-air museum featuring around 30 buildings, including the Ardcroney Church Of Ireland church, which moved here and reopened in 1998.

Many thatched roofs in the park.
Yellow Cottage at the Folk Park, Bunratty, Ireland

The stonework in the walls were in great detail

Always green

Inside a restored home

Must have been an apothecery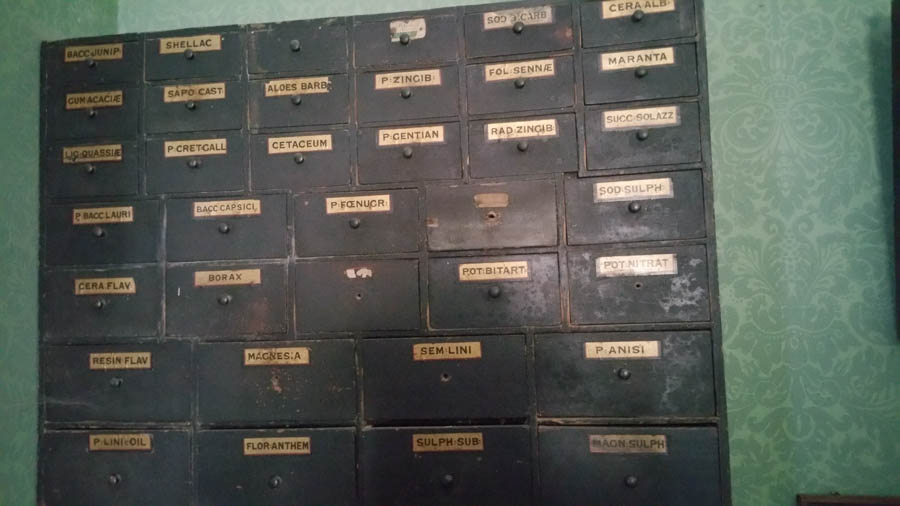 The spice shelf?

An amazing pill drawer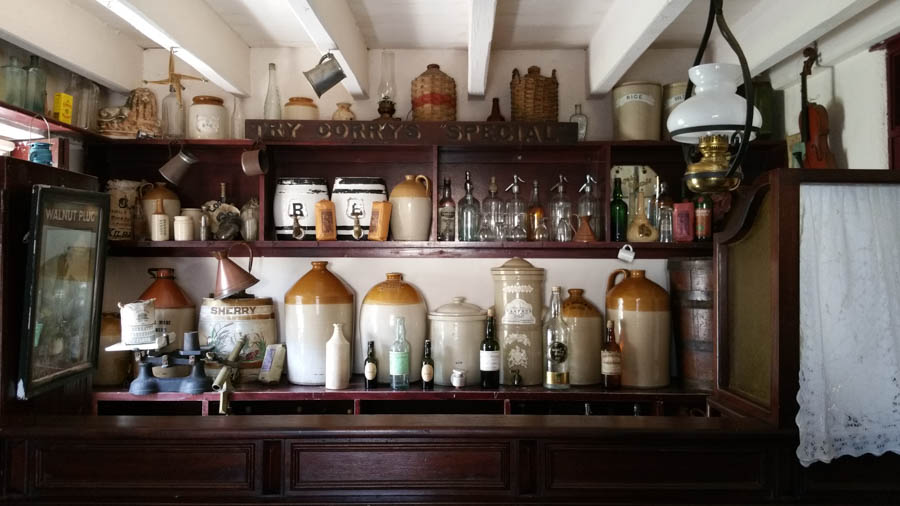 Mix 'em up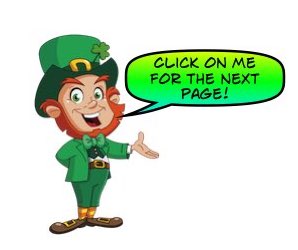 Day #7