Rome Part Four (Page Fifteen)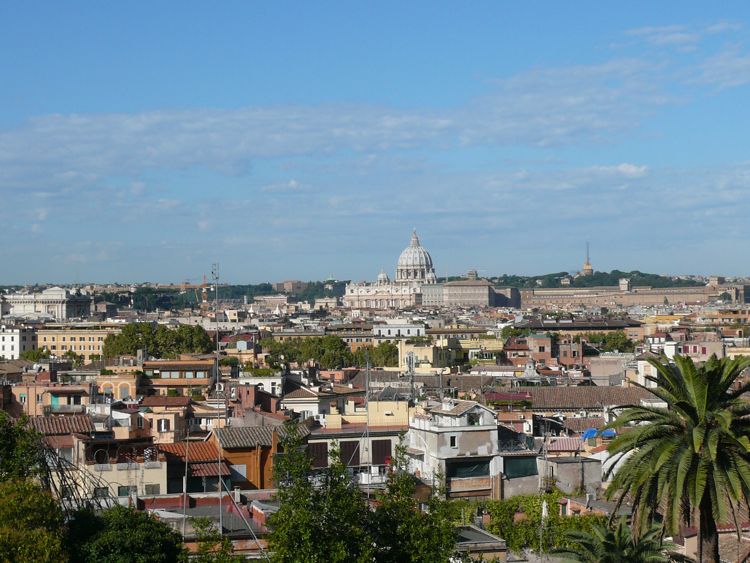 Museo Pietro Canonica a Villa Borghese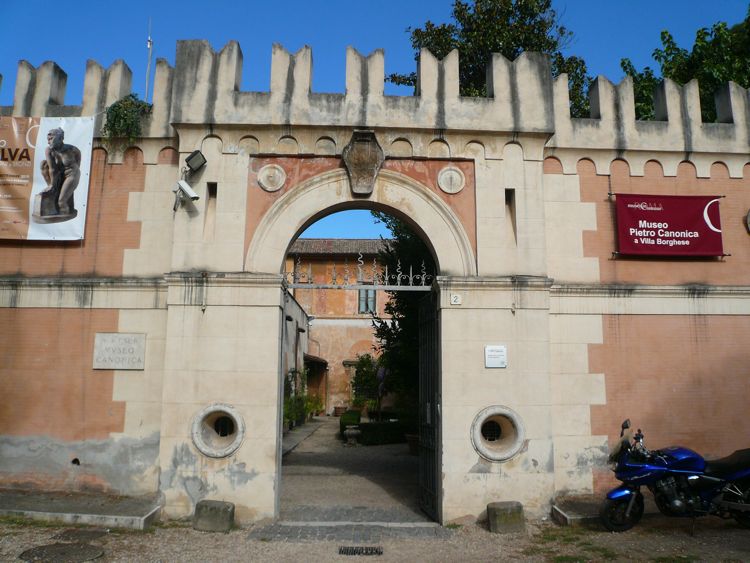 Did you know? - - This small but richly furnished museum, in the heart of Villa Borghese, is notable for its fin di siecle ambience. It is dedicated to the artist Pietro Canonica (1869 -1959). Canonica was a sculptor of international repute, as well as a music lover and a composer in his own right. He spent his formative years in Turin in the last years of the nineteenth century, prior to a long period passed in the courts of Europe, where the aristocracy commissioned portraits and other commemorative works from him. He moved to Rome in 1922, and in 1927 managed to get the municipal concession for the building that is today the museum. He used it as his home and studio, undertaking in exchange that, when he died, he would leave all the works that he collected there over the years to furnish it as a museum in his name.
Galleria Borghese
Did you know? - - The Borghese Gallery (Italian: Galleria Borghese) is an art gallery in Rome, Italy, housed in the former Villa Borghese Pinciana, a building that was from the first integral with its gardens, nowadays considered quite separately by tourists as the Villa Borghese gardens. The Galleria Borghese houses a substantial part of the Borghese collection of paintings, sculpture and antiquities, begun by Cardinal Scipione Borghese, the nephew of Pope Paul V (reign 1605–1621). The Villa was built by the architect Flaminio Ponzio, developing sketches by Scipione Borghese himself, who used it as a villa suburbana, a party villa at the edge of Rome.
Did you know? - - The Casina Borghese lies on the outskirts of seventeenth-century Rome. By 1644, John Evelyn described it as "an Elysium of delight" with "Fountains of sundry inventions, Groves and small Rivulets of Water". Evelyn also described the Vivarium that housed ostriches, peacocks, swans and cranes "and divers strange Beasts".
Prince Marcantonio IV Borghese (1730-1800), who began the recasting of the park's formal garden architecture into an English landscape garden, also set out about 1775, under the guidance of the architect Antonio Asprucci, to replace the now-outdated tapestry and leather hangings and renovate the Casina, restaging the Borghese sculptures and antiquities in a thematic new ordering that celebrated the Borghese position in Rome. The rehabilitation of the much-visited villa as a genuinely public museum in the late eighteenth century was the subject of an exhibition at the Getty Research Institute, Los Angeles, in 2000,[1] spurred by the Getty's acquisition of fifty-four drawings related to the project.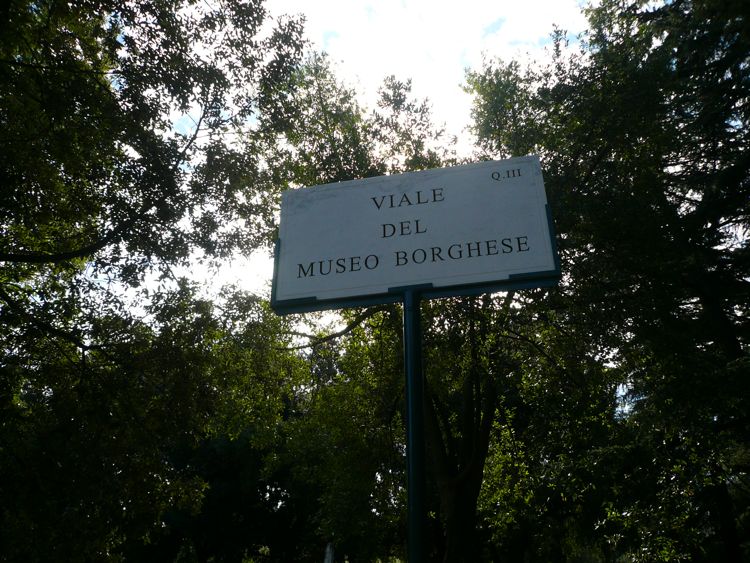 >

The Last Supper, by Jacobo Bassano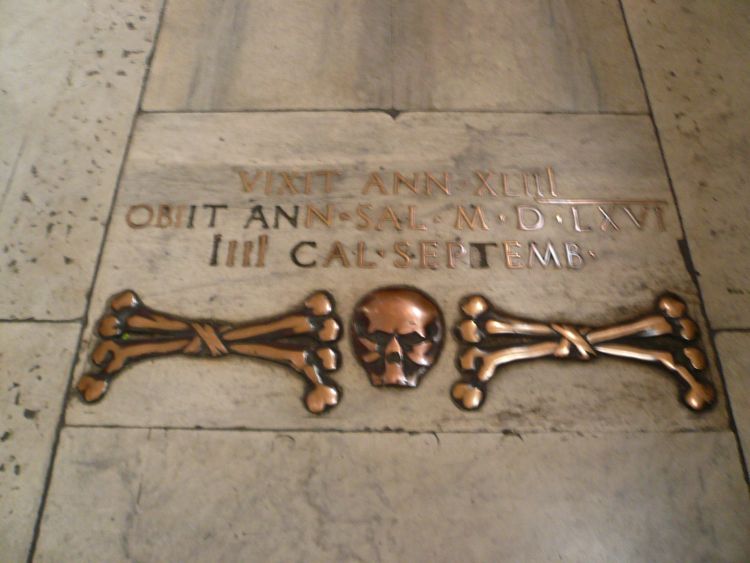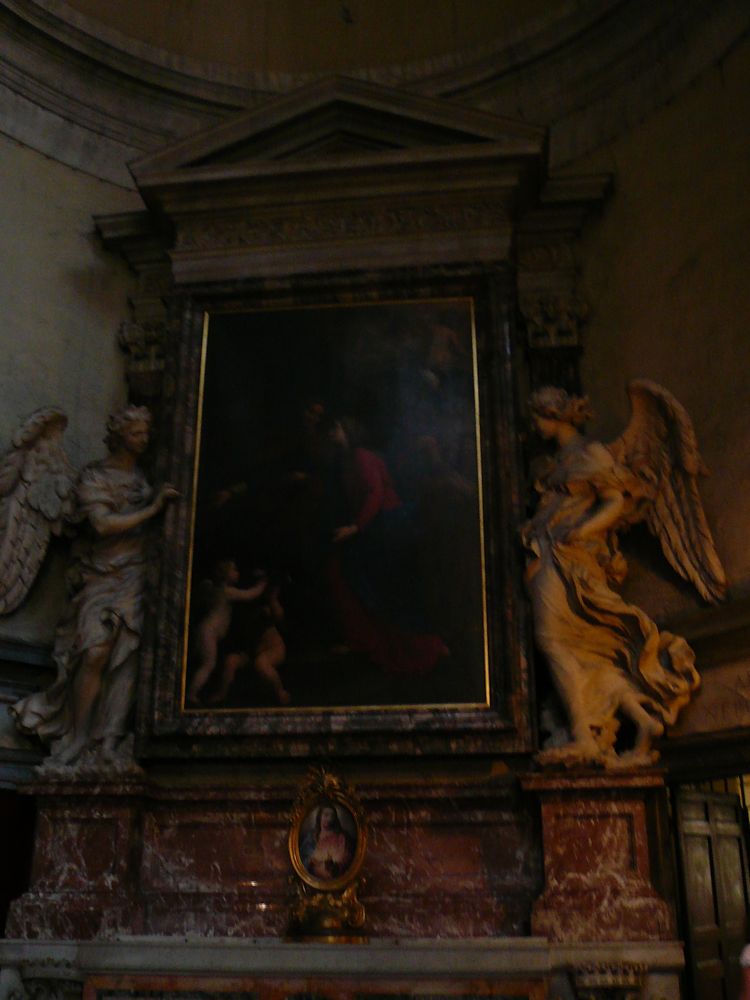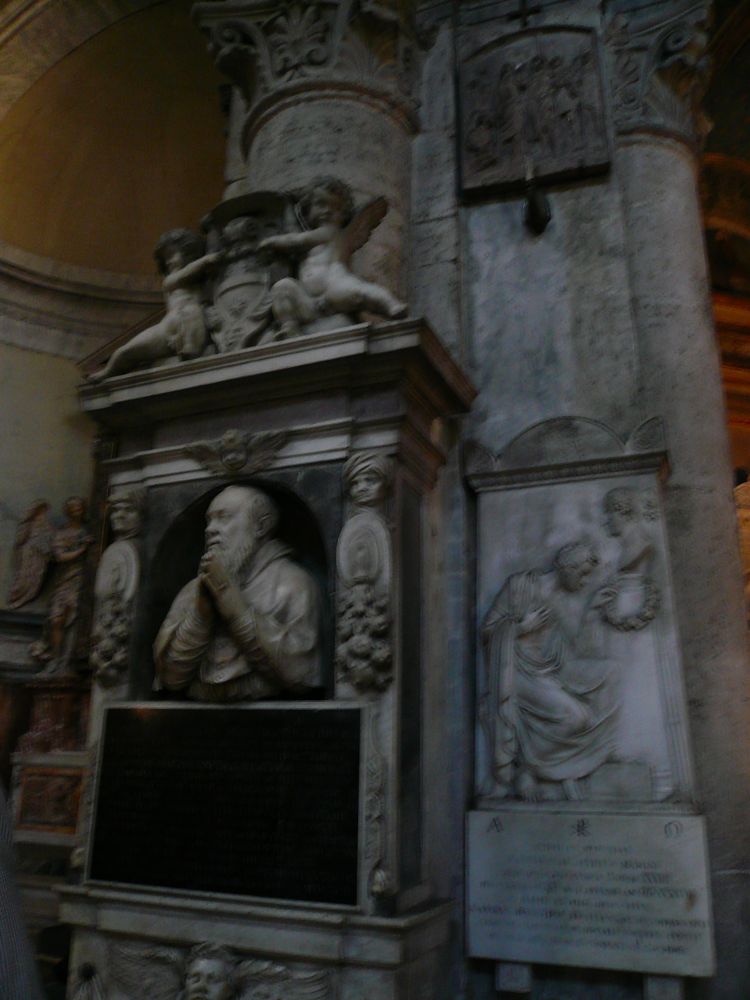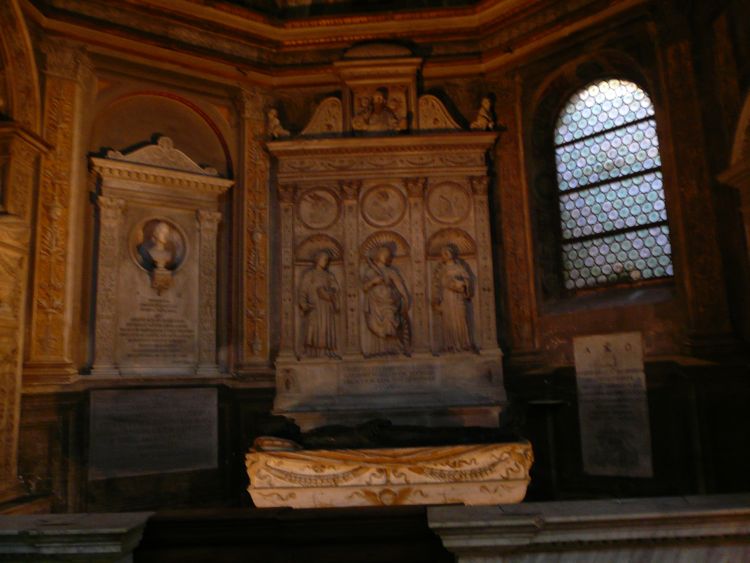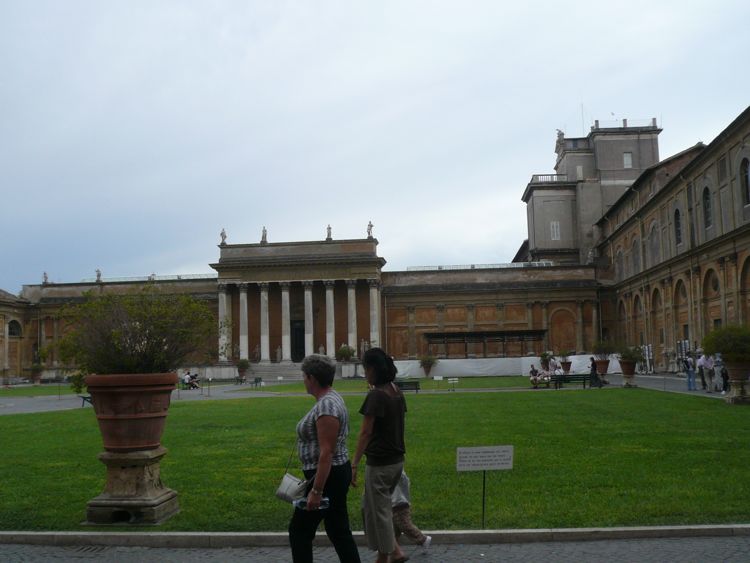 This 1st century Roman bronze Pigna ("pinecone") in front of the exhedra, gives the name Cortile della Pigna to the highest terrace; it was an ancient fountain.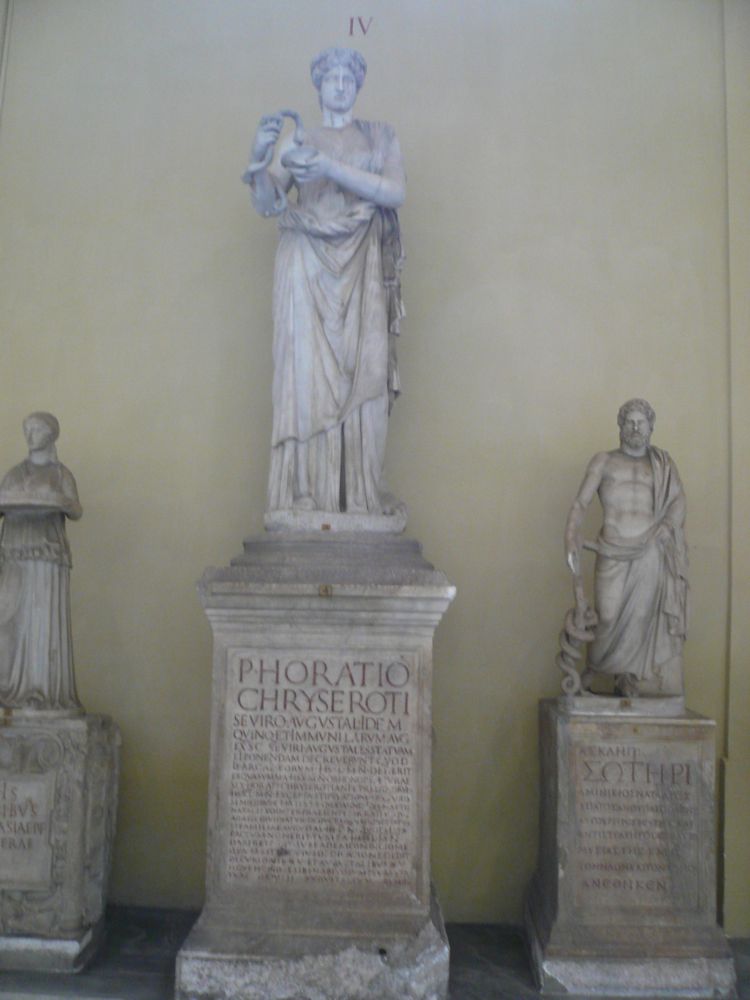 Did you know? - - Pope Clement XIV founded the Pio-Clementino Vatican museum in 1771, and originally it contained the Renaissance and antique works. The museum and collection were enlarged by Clement's successor Pius VI. Today, the museum houses works of Greek and Roman sculpture.
Sistine Chapel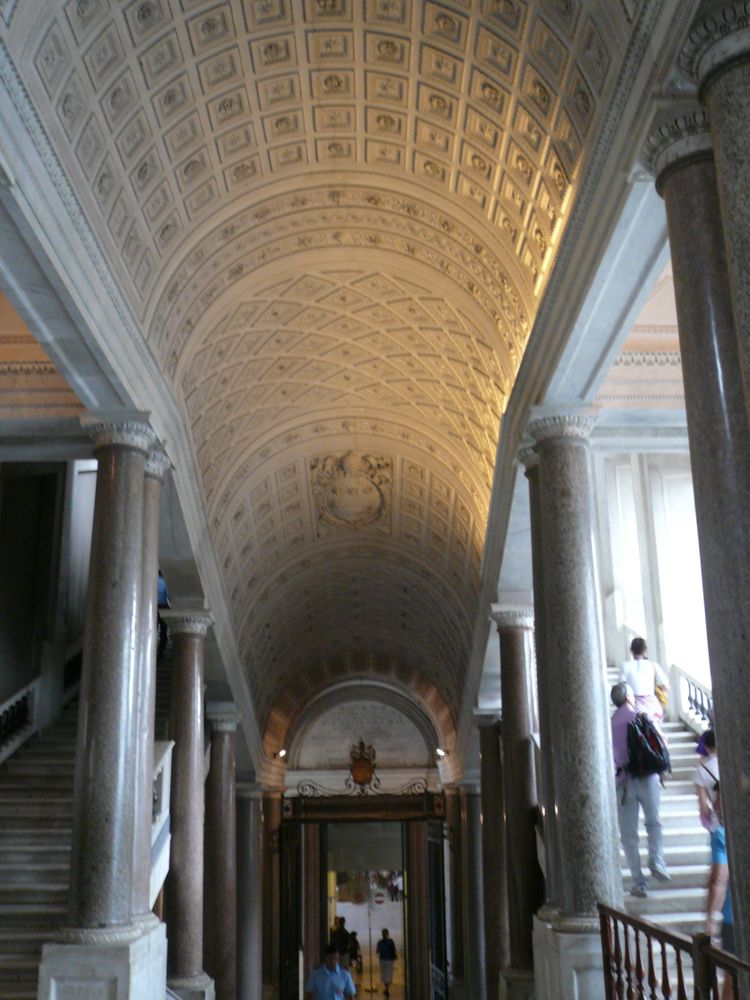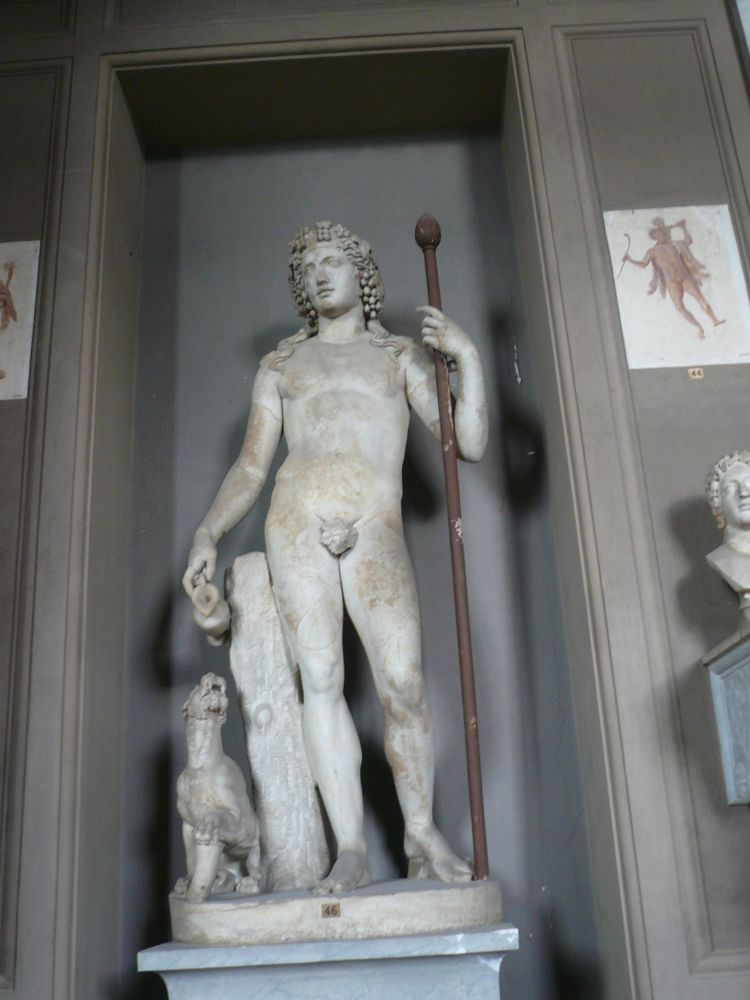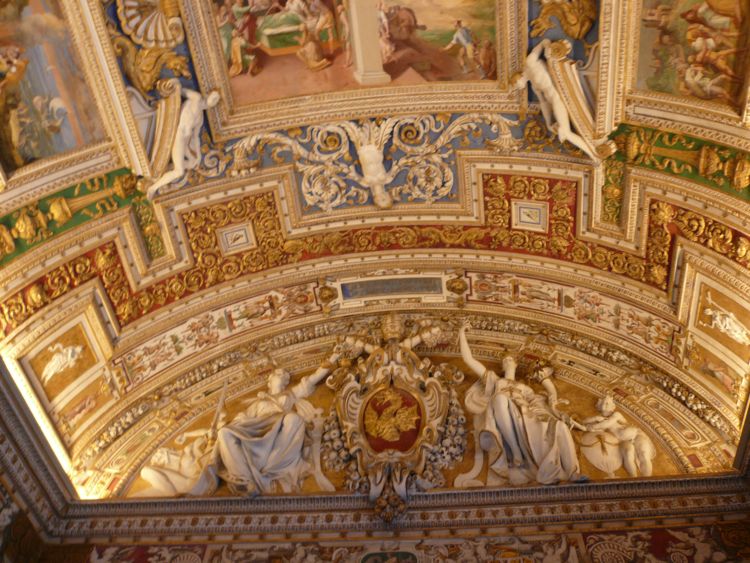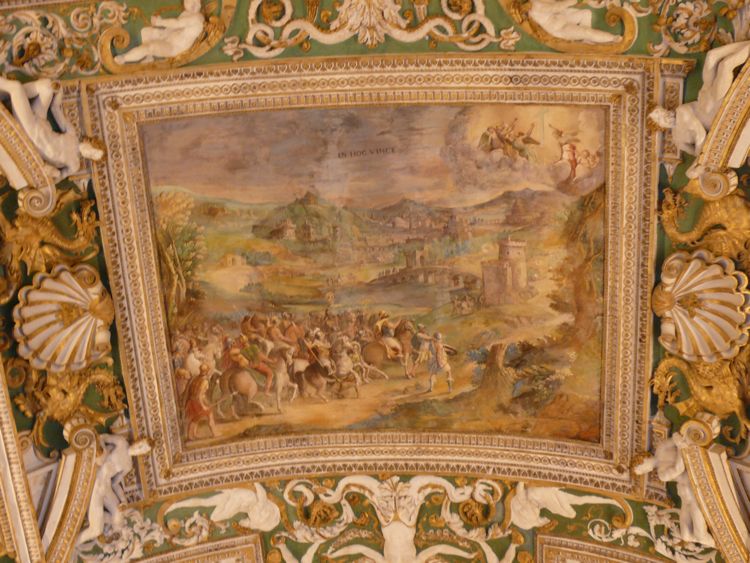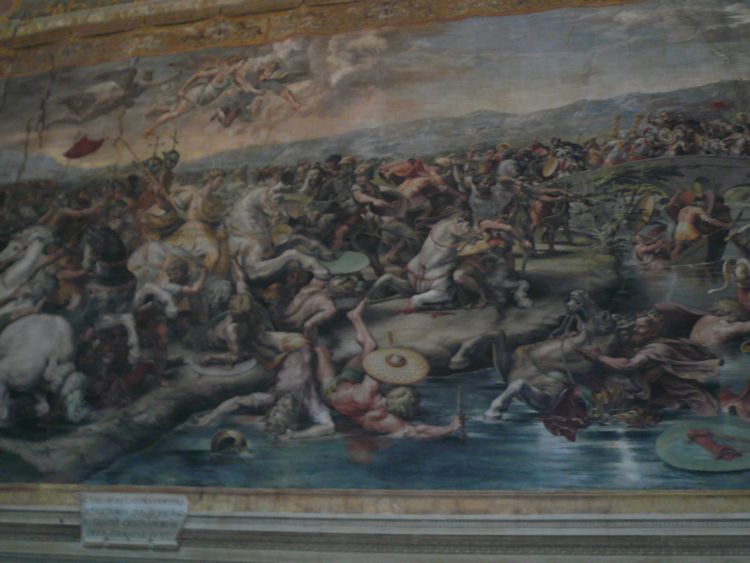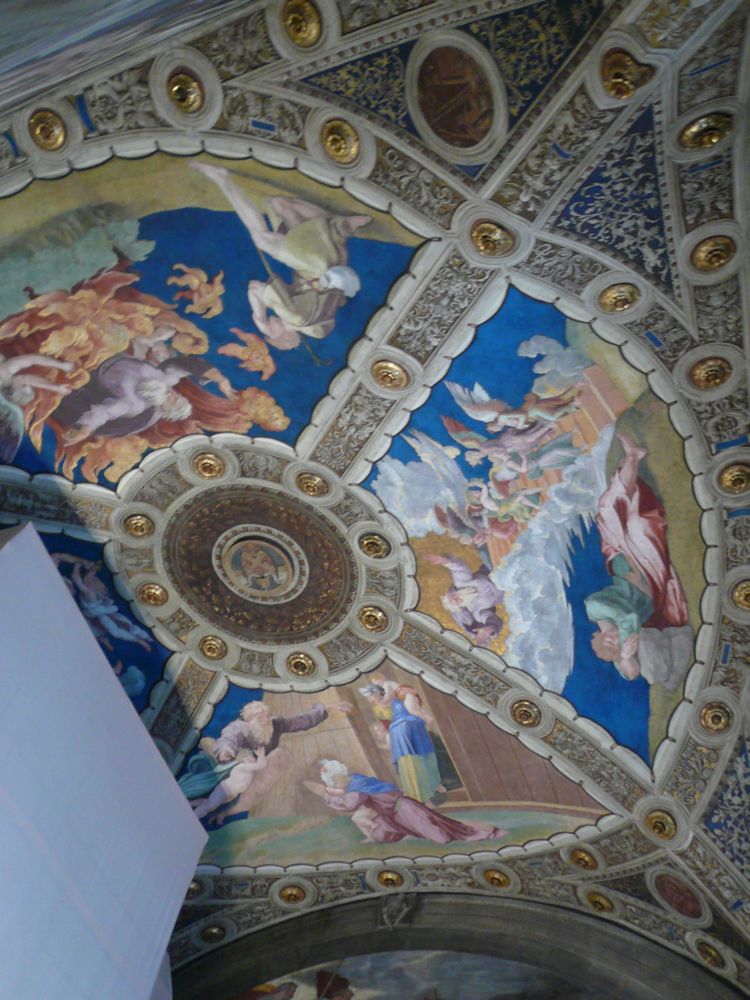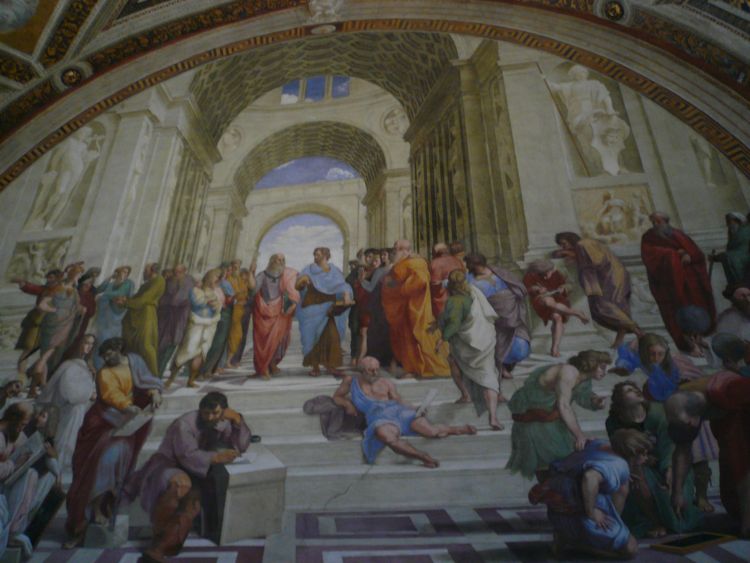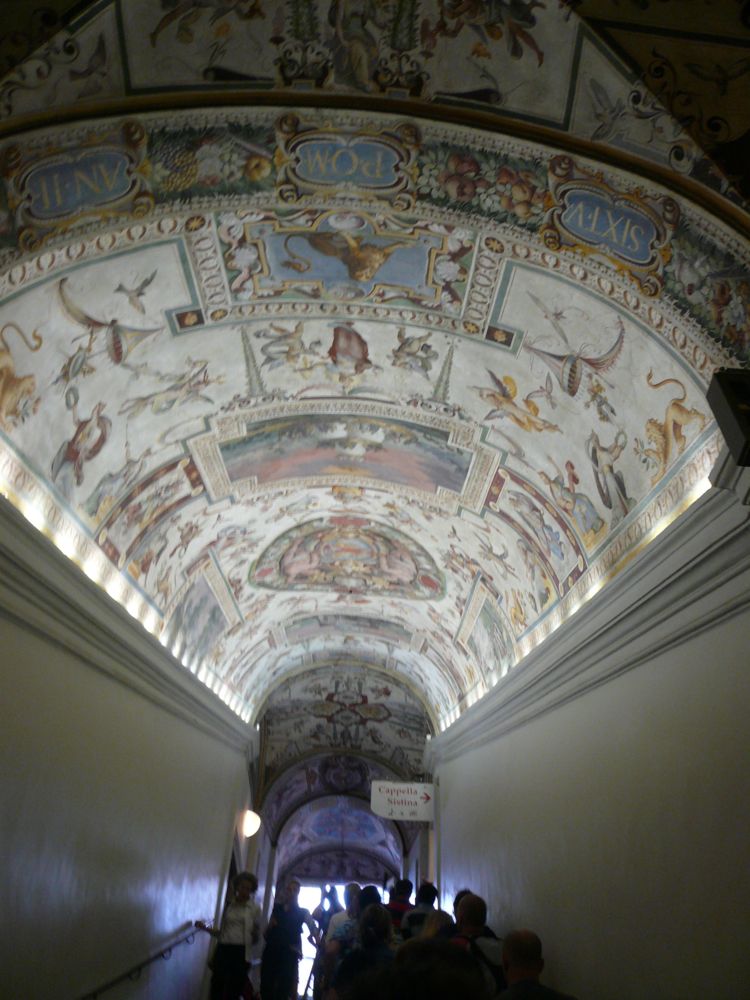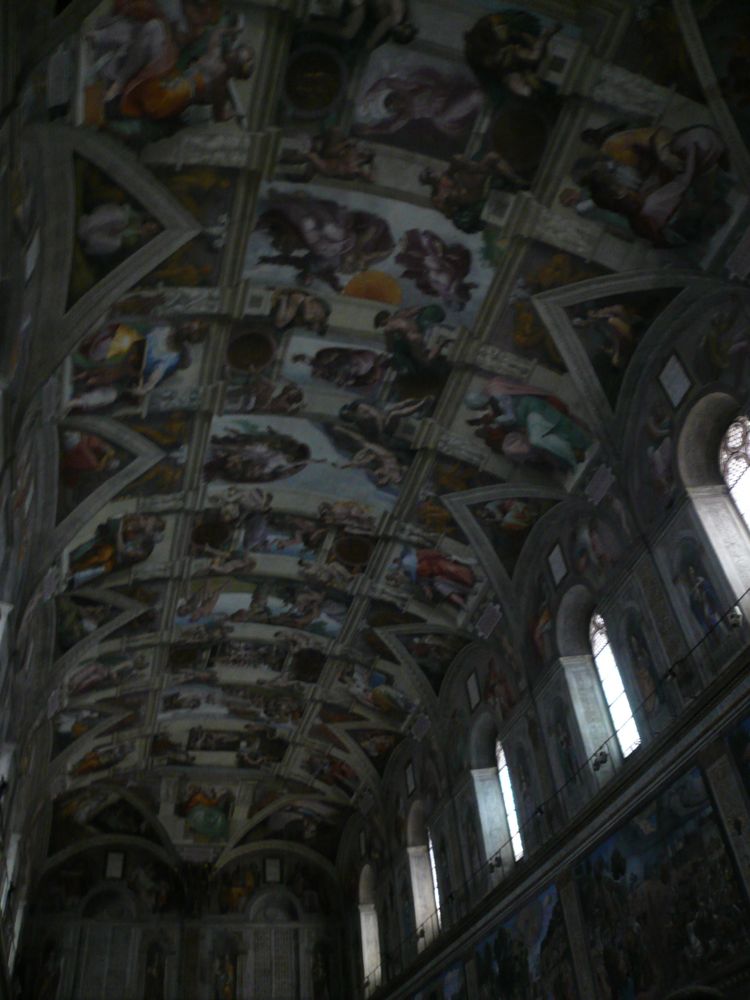 Double spiral staircase at the museum exit



Next destination is more of Rome