We Had A Great Art Deco Weekend Complete With A Tea Dance

Click for 2400px by 1800px image
The Art Deco Society of Los Angeles is pleased to partner with the RMS Queen Mary to present the 9th Annual Queen Mary Art Deco Festival. This year our friends decided to stay local and go to the Elks. We braved the drive and went to the ball! Not too many pictures this year but we had so much fun.
We met Suzanne and Arturo and it was amazing... Susanne (albeit younger than Paul) knew Ed Smith and all the Apollo cronies... Dusty Rhoads, Don Nakashima, many many others! Her father was Jack Parker and I knew him from the structures group back in 1965... Almost 60 years ago!
We also met the swami.... James Radford... who just completed a three year work to product a new book called "Adventures On The Queen Mary" which is about a man he met that became a teenage cabin boy in the 1950's on the Queen Mary... Stories and pictures! The book is due out in the next month!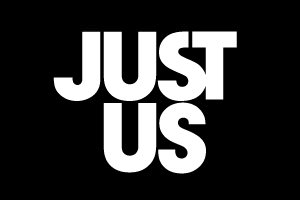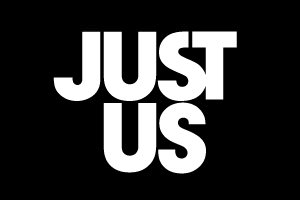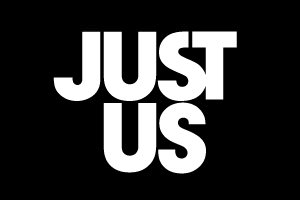 We were alone on Saturday evening but the "gang" joined us for the Tea Dance on Sunday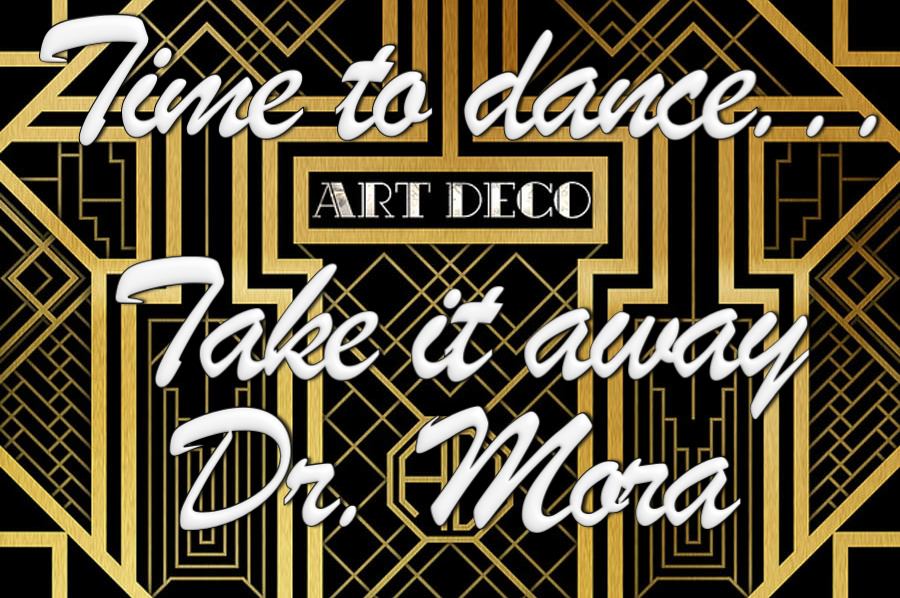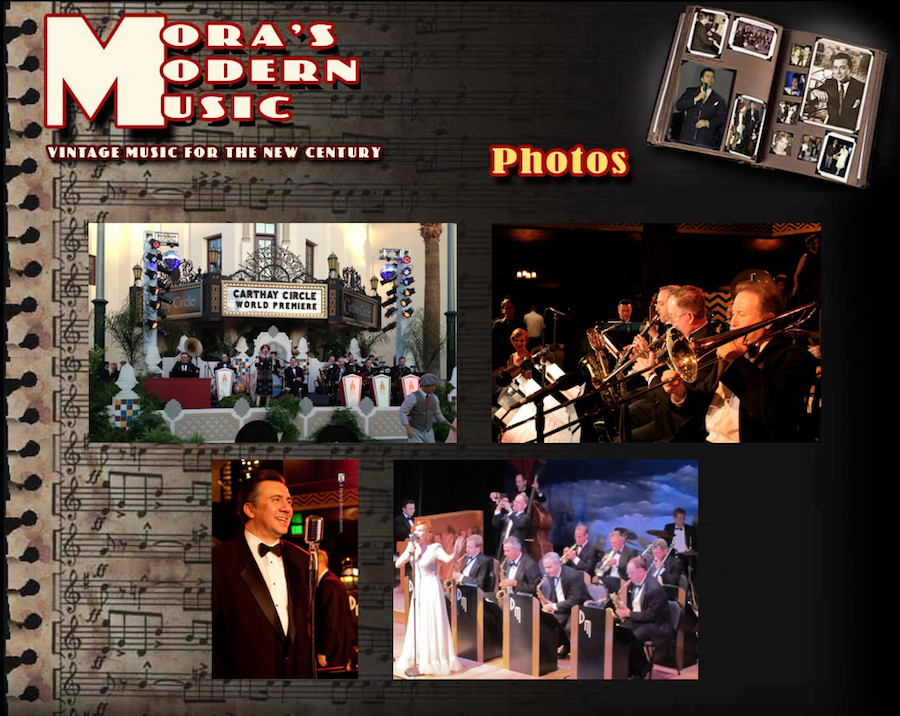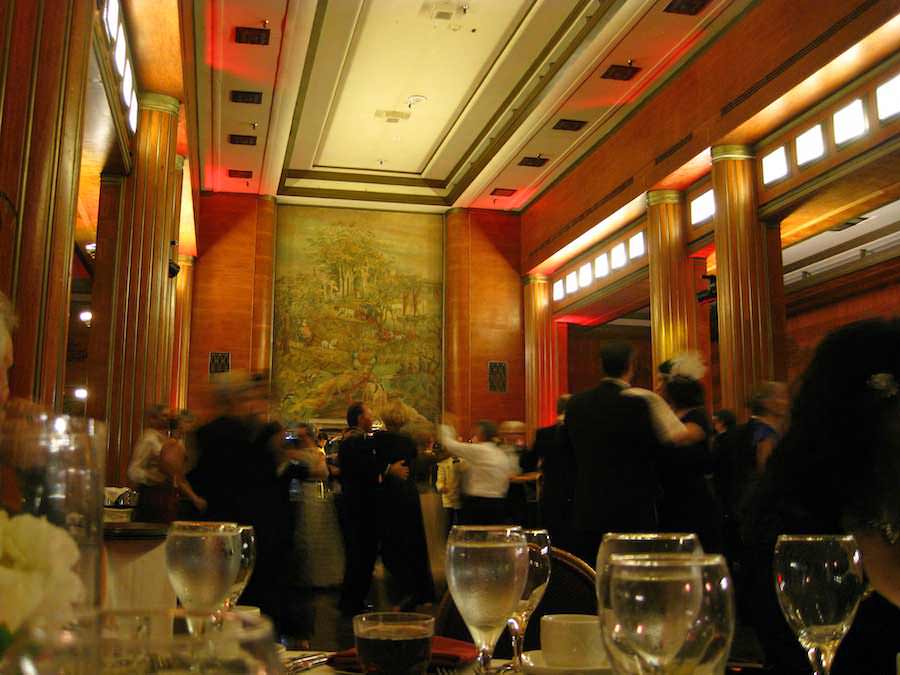 The wine glasses are full and the band is underway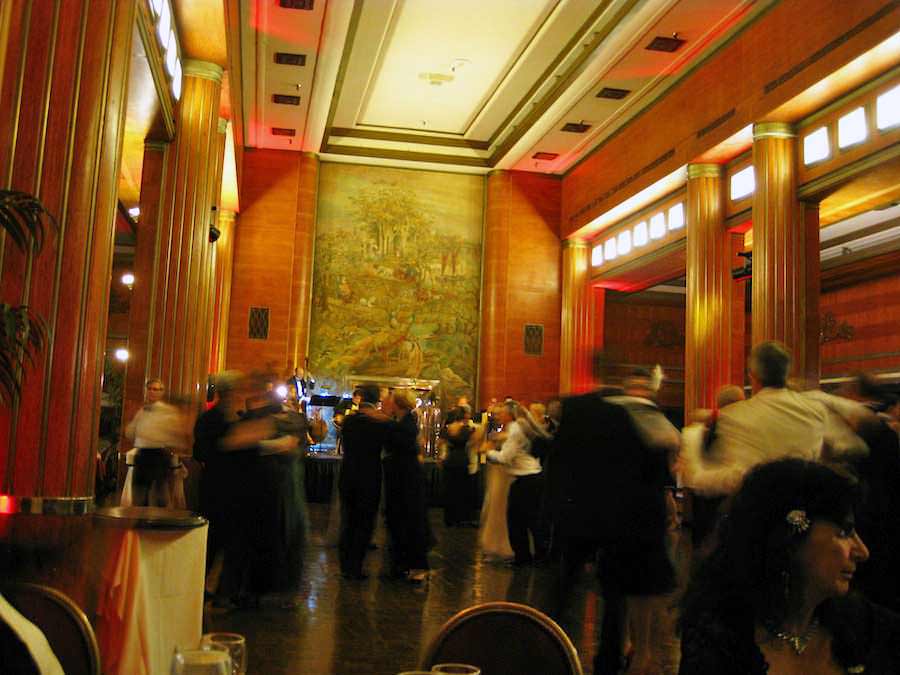 Moving around the floor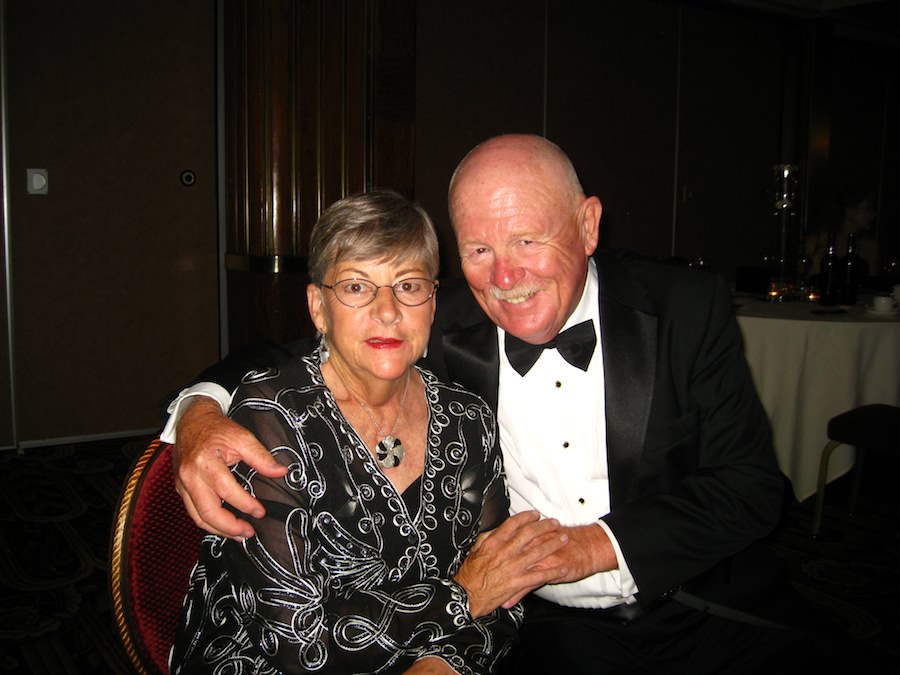 We are ready to go!!!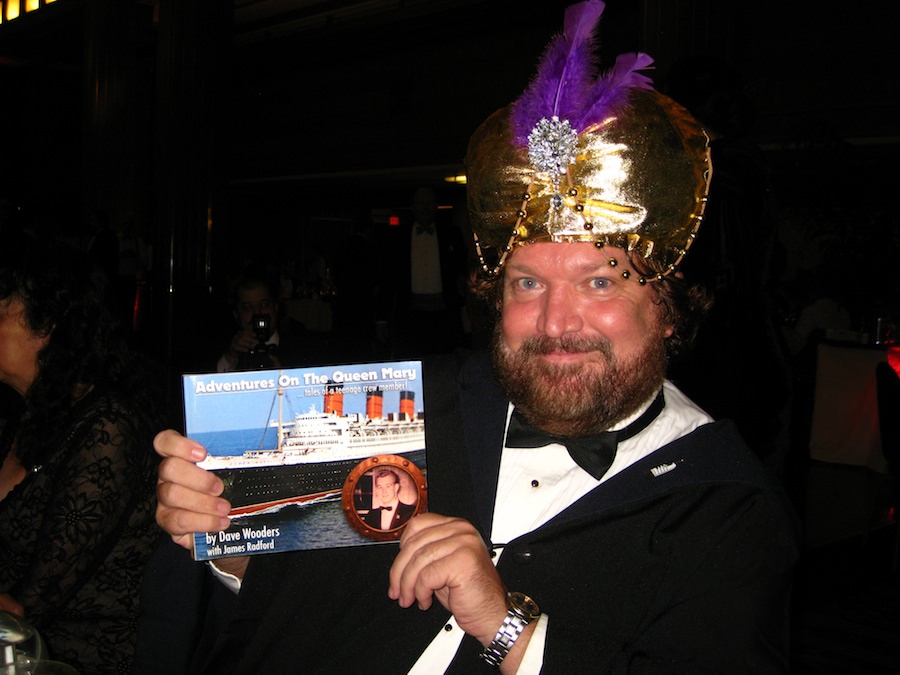 James (The Swami) Radford shows us the preview of his new book!
James met a man at a Queen Mary event and found out he went to work on the Queen Mary as a teenage cabin boy. His stories were interesting and someone said "James... You ought to write a book!" After several years and a lot of work, "Adventures On The Queen Mary" is due out next month. We paged through the book and it was fascinating. The gentleman on the cover of the book is the cabin boy who is now into his seventies and enjoying life! We can hardly wait for the book to come out! Good luck James!!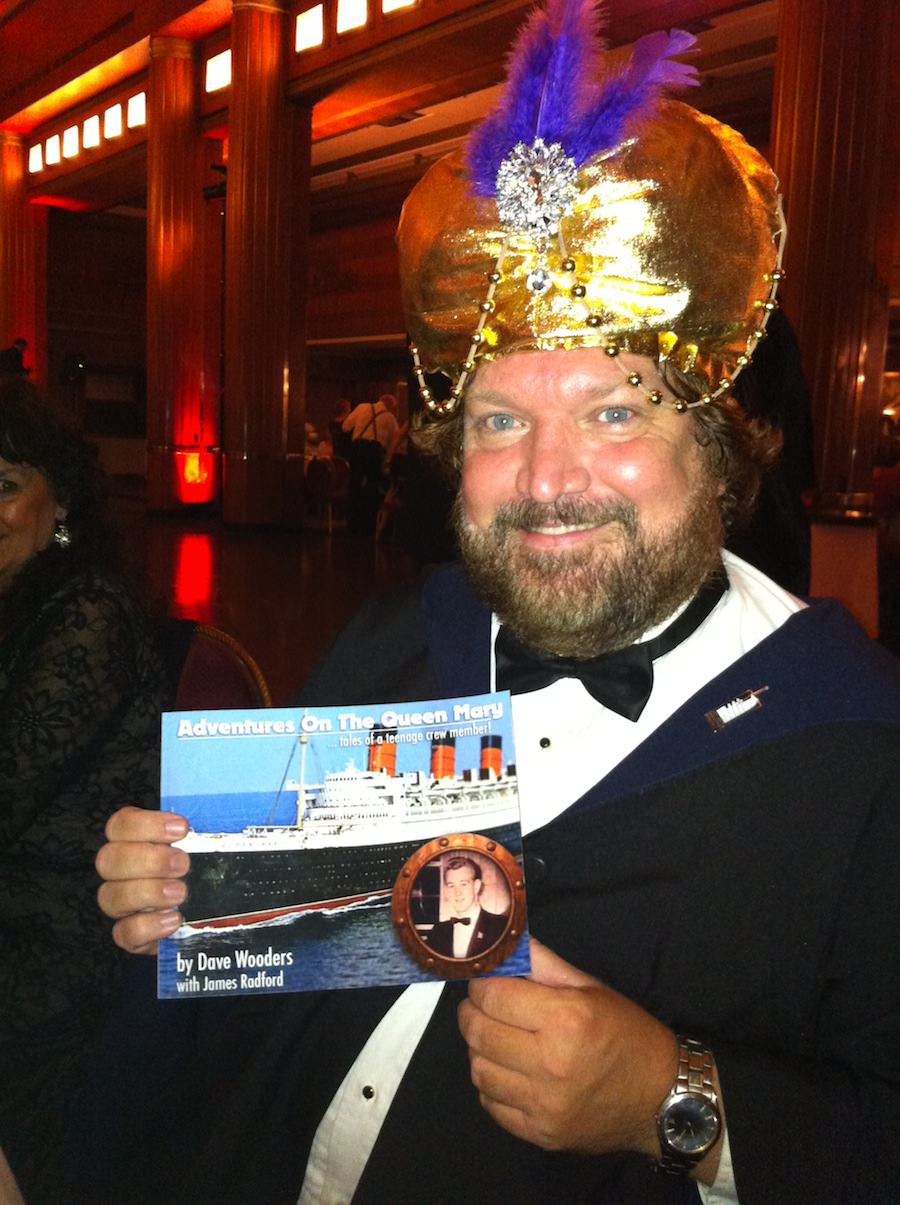 This picture was from the iPhone and I wanted a closeup of the hat
Did You Know? - "Svami", when used as a prefix with a monastic name. The term usually refers to men, but can also apply to women who have taken the oath of renunciation and abandoned their social and or worldly status to follow this path. The monastic name is usually a single word without a first and last name.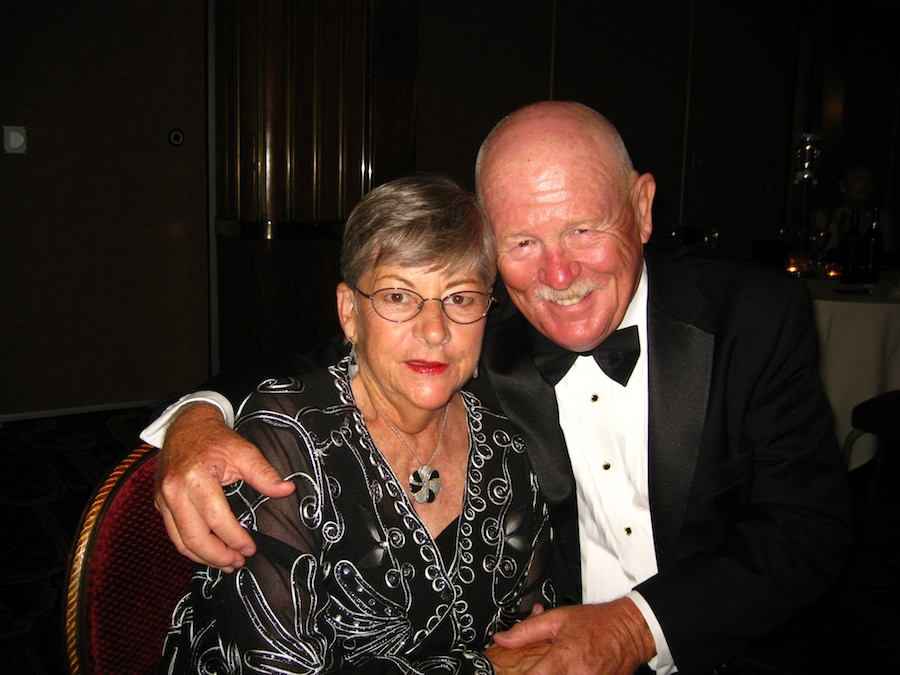 "I detect a waltz.... Let's head for the dance floor"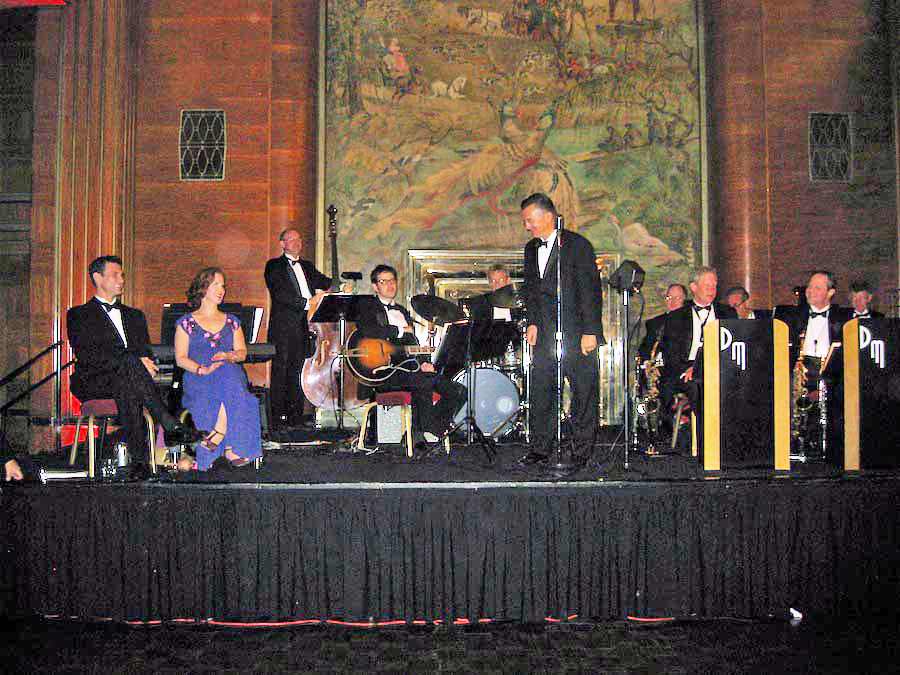 Dean Mora's band was magnificent this evening

The people were moving! Gliding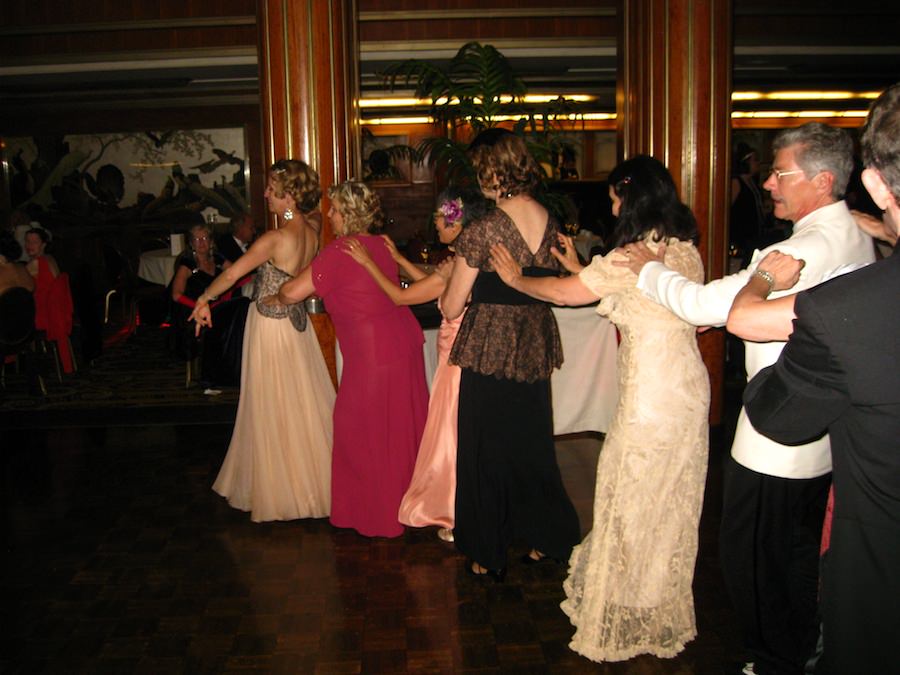 The Conga was done to a samba???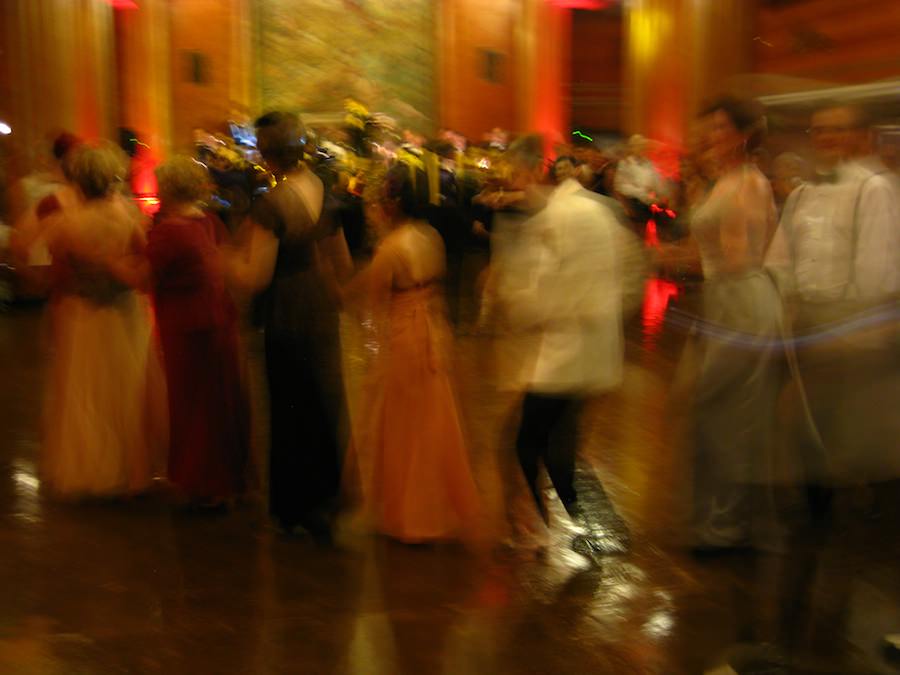 They were moving faster than the camera wanted but it was an interesting snap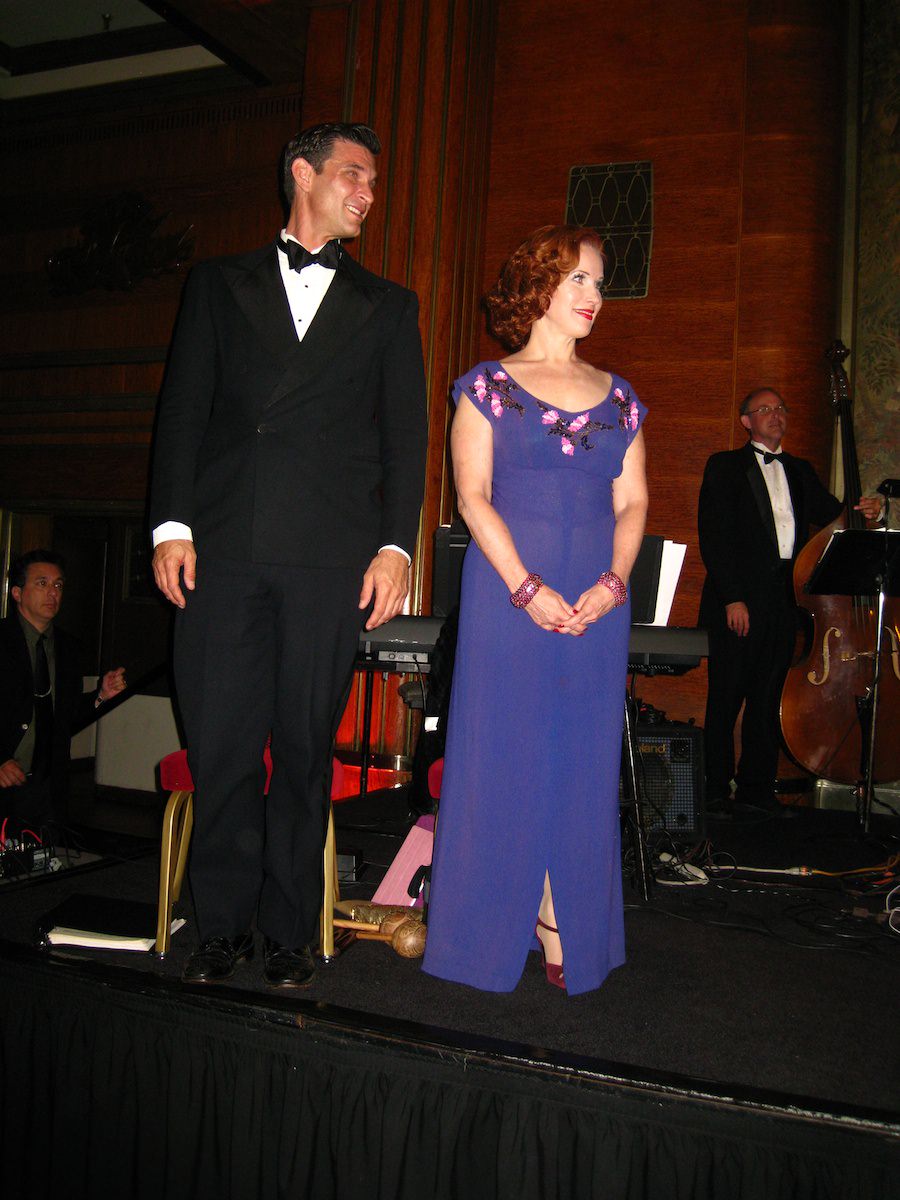 The singers were great ... Sound effects were amazing

Good night all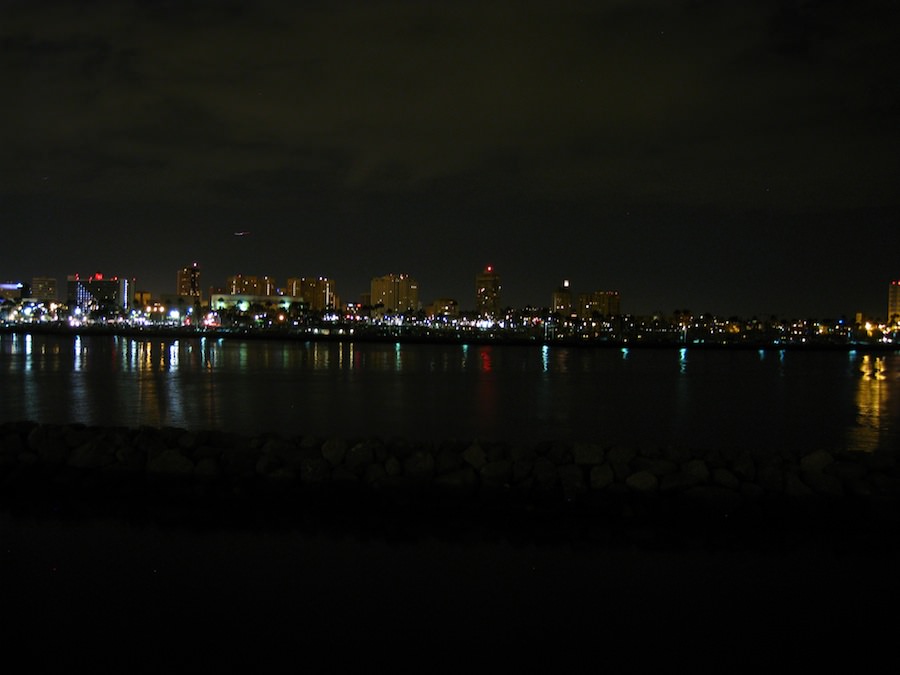 78 degrees outside and we arrived home about 12:30... Great evening
Sunday Tea Dance....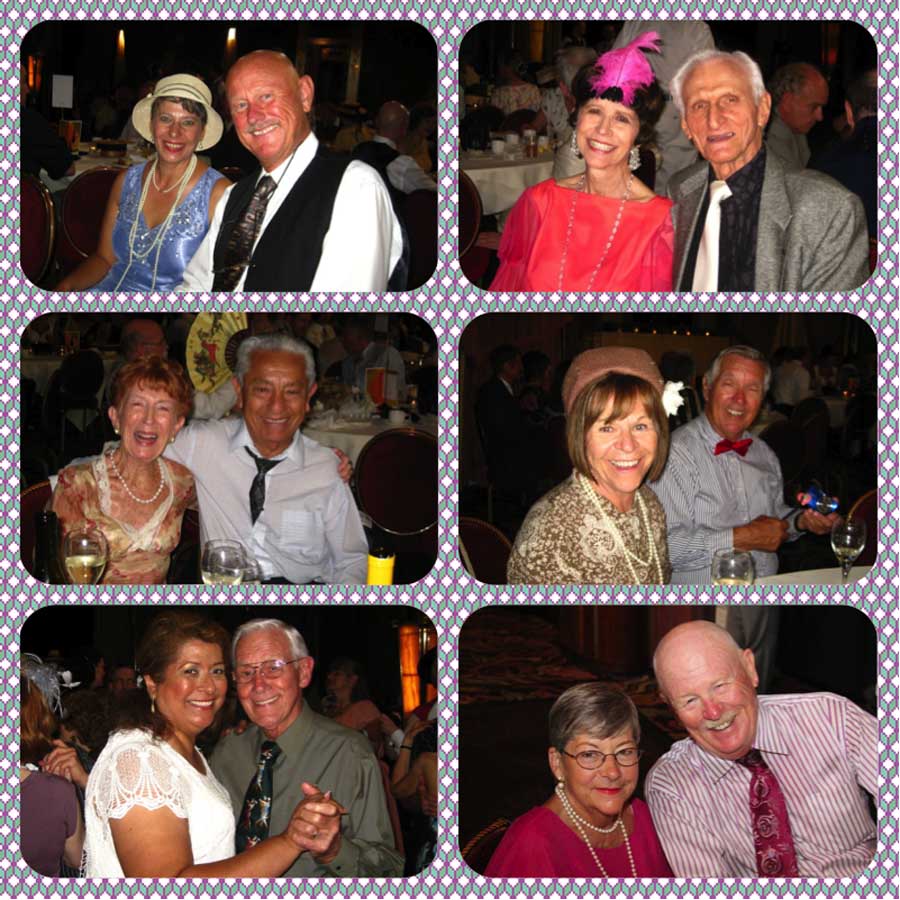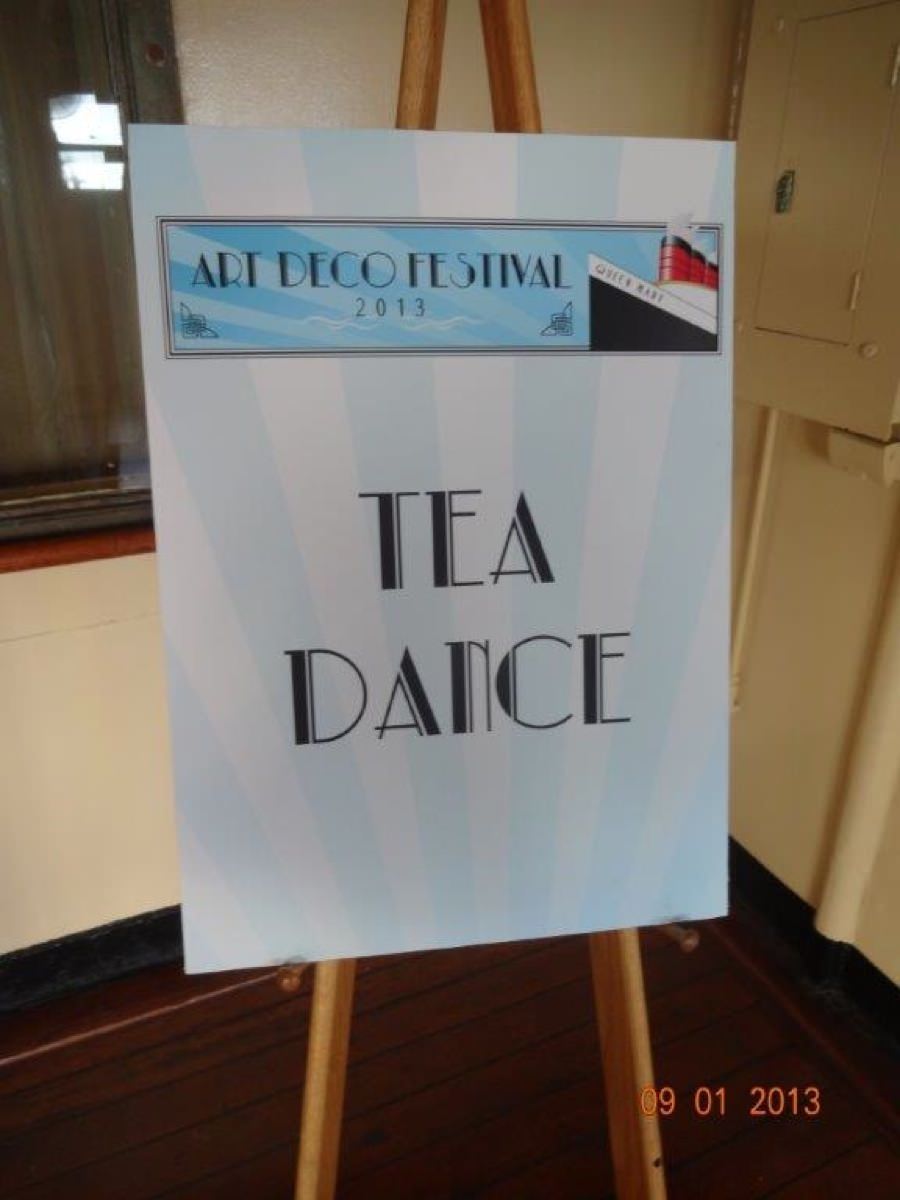 Vicky snapped the directions to the tea dance (Courtesy of Vicky)
Did You Know? - A tea dance, or thé dansant (French: literally dancing tea) is a summer or autumn afternoon or early-evening dance from four to seven, sometimes preceded in the English countryside by a garden party. The function evolved from the concept of the afternoon tea, and J. Pettigrew traces its origin to the French colonization of Morocco. Books on Victorian Era etiquette such as Party-giving on Every Scale, (London, n.d. [1880]) included detailed instructions for hosting such gatherings.
By 1880 it was noted "Afternoon dances are seldom given in London, but are a popular form of entertainment in the suburbs, in garrison-towns, watering-places, etc."
Tea dances were given by Royal Navy officers aboard ships at various naval stations, the expenses shared by the captain and officers, as they were shared by colonels and officers at barrack dances in mess rooms ashore.
The usual refreshments in 1880 were tea and coffee, ices, champagne-cup and claret-cup, fruit, sandwiches, cake and biscuits. Even after the introduction of the phonograph the expected feature was a live orchestra – often referred to as a palm court orchestra – or a small band playing light classical music.
The types of dances performed during tea dances included Waltzes, Tangos and, by the late 1920s, The Charleston.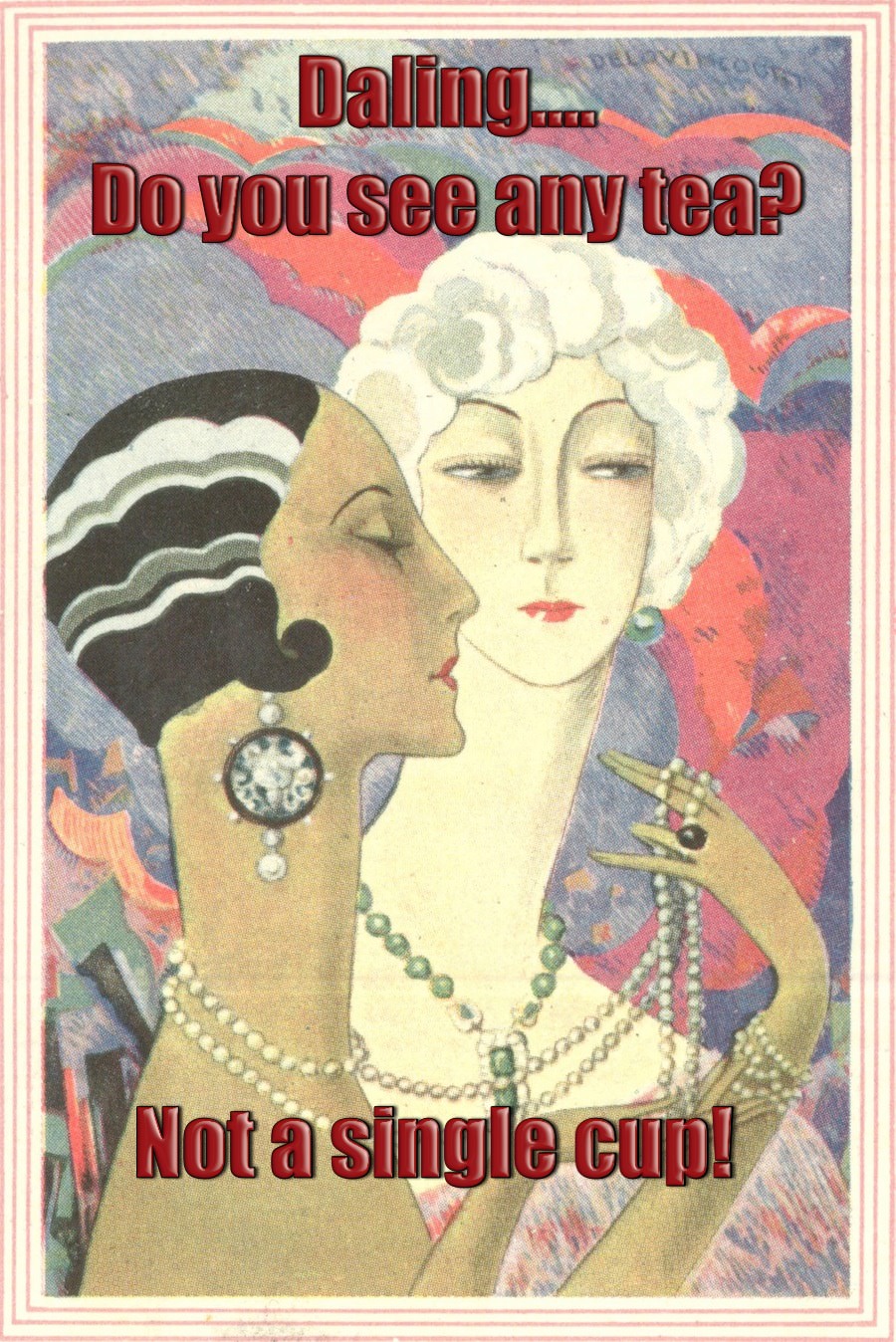 Great table (Courtesy of Hans)

Kerstin and Hans always a joy to be with... P.S
p.s. This is Kerstins new dress that did not arrive in time for the Avalon Ball ... Worth the wait!!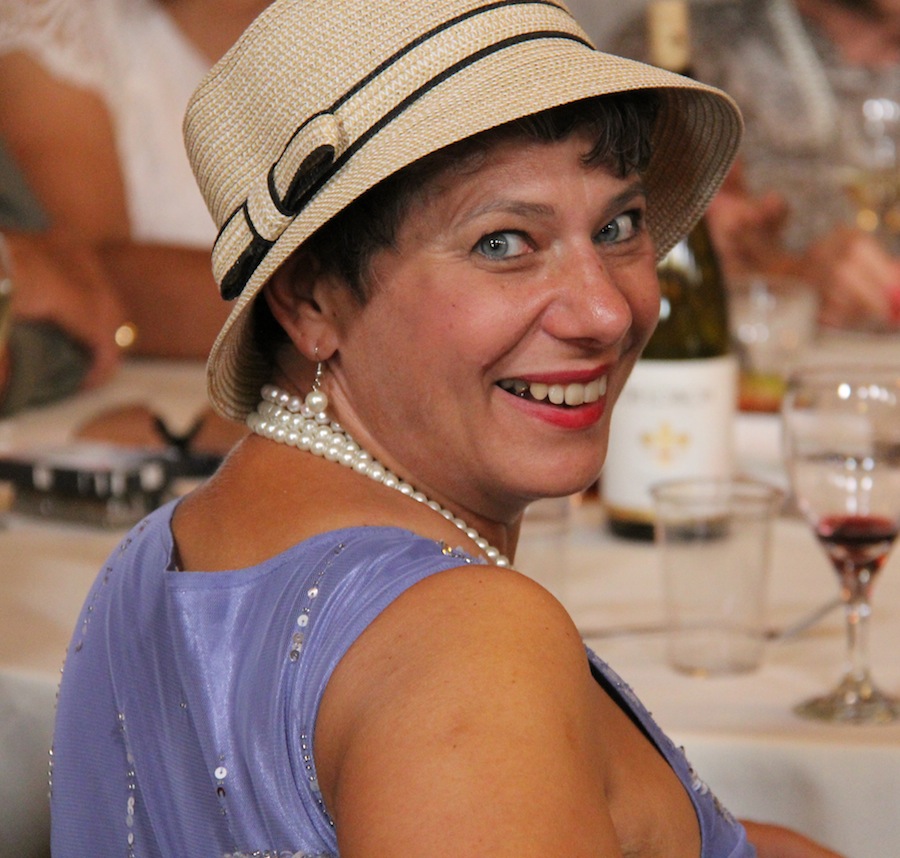 And it doubles as an Easter Bonnet (Courtesy of Hans)

Mary was at an ajoining tabel (Courtesy of Hans)

Ready to dance (Courtesy of Hans)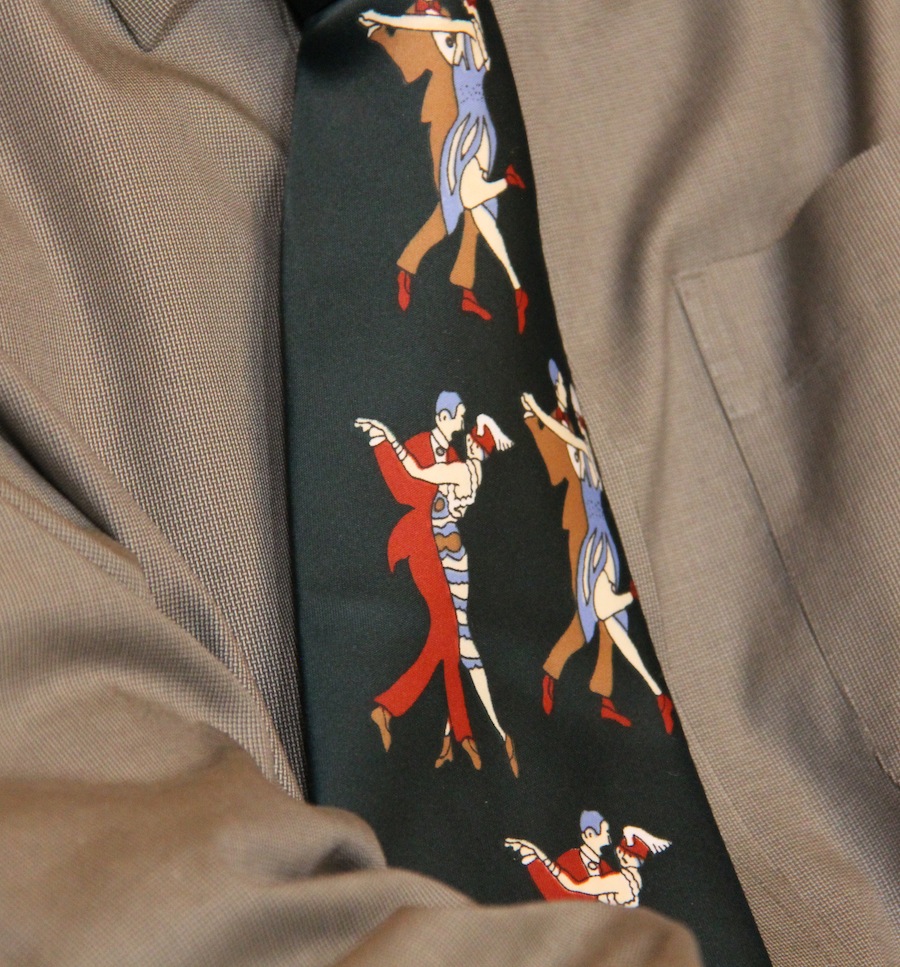 Some of us had ties for the occasion! Del was the fashion plate (Courtesy of Hans)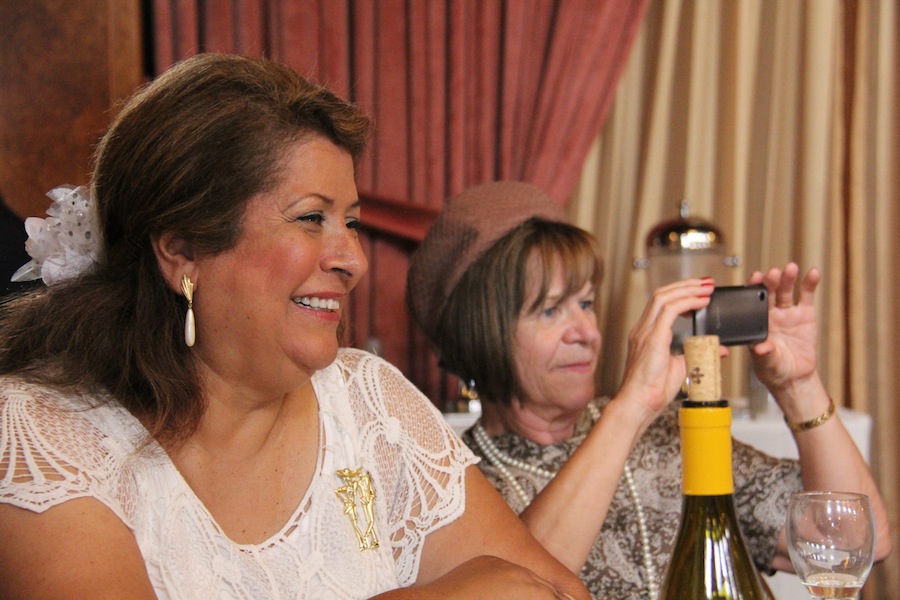 Get that picture (Courtesy of Hans)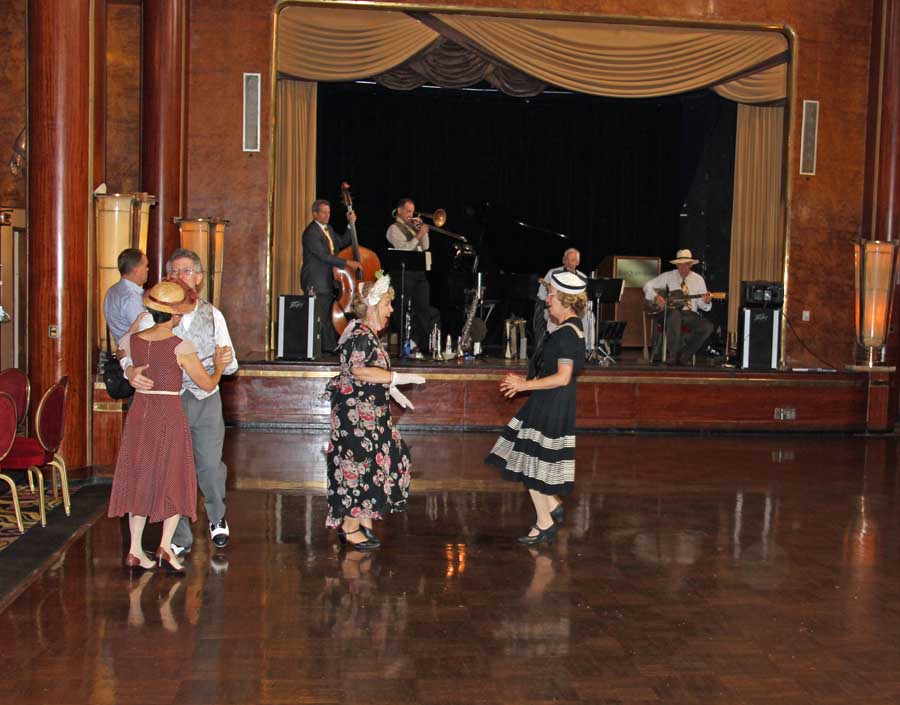 Some fast dancing going on out there (Courtesy of Hans)

A little warm up underway (Courtesy of Hans)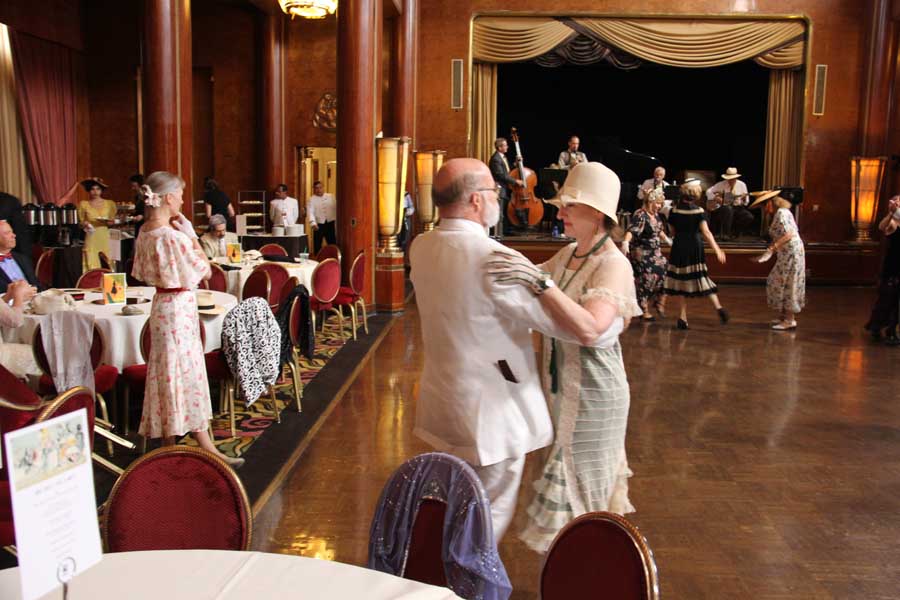 Our table had a great view (Courtesy of Hans)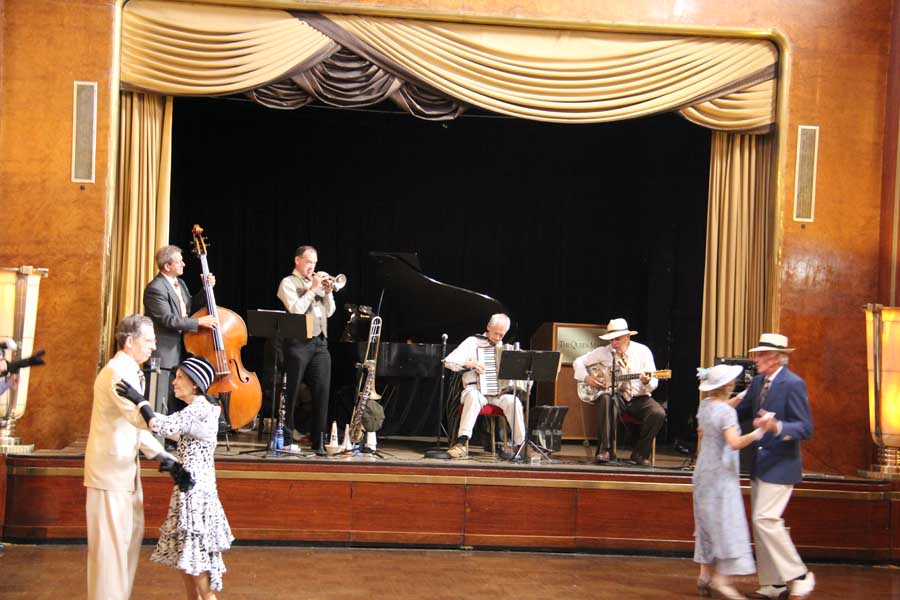 The band was fantastic (Courtesy of Hans)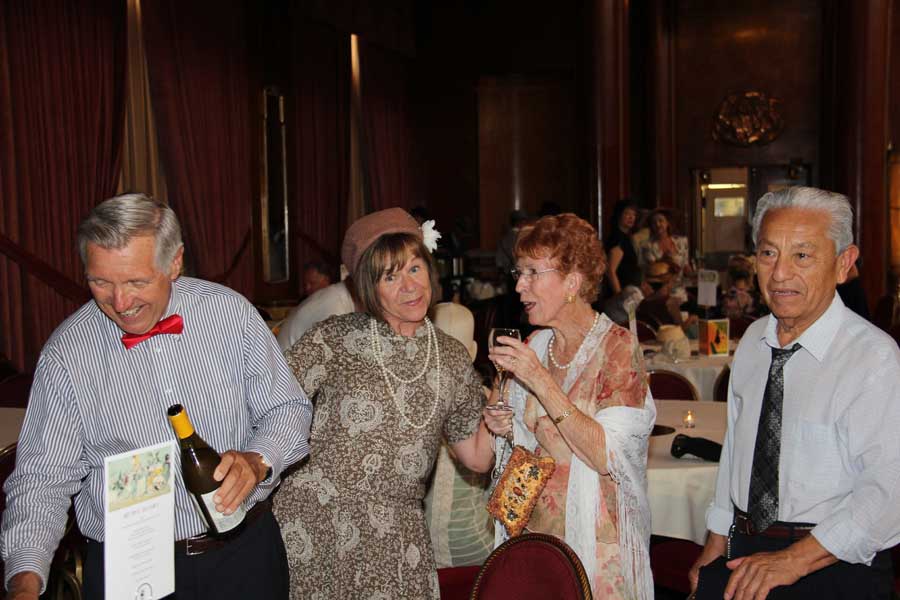 Ed pours the "dancing fluid" (Courtesy of Hans)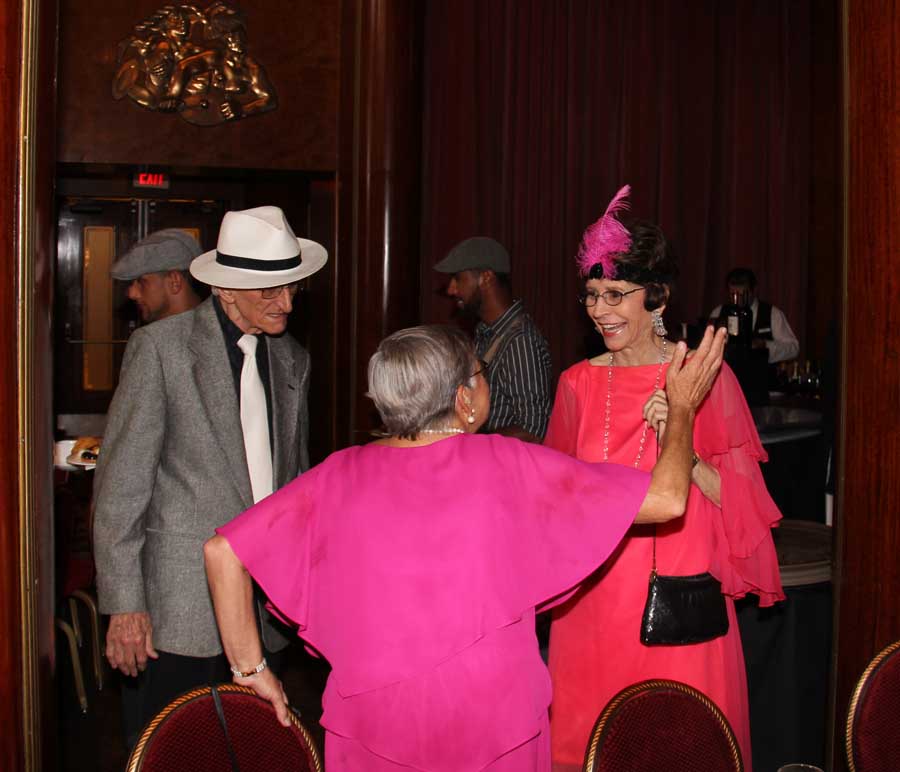 Sue welcomes Bob and Sandy (Courtesy of Hans)


Bob got behind a chicken truck on the way to the dance so Sandy got a feather in her bonnet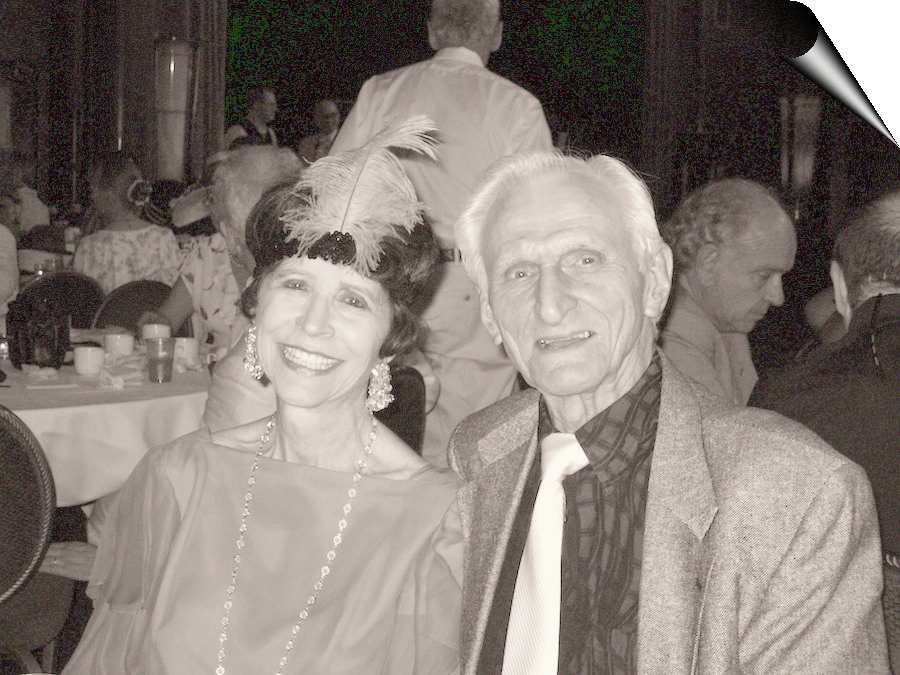 What if we did not have color photography?


We had the best table in the house thanks to Miss Vicky!!!
She used her "stalking skills" to sneak in early and case the joint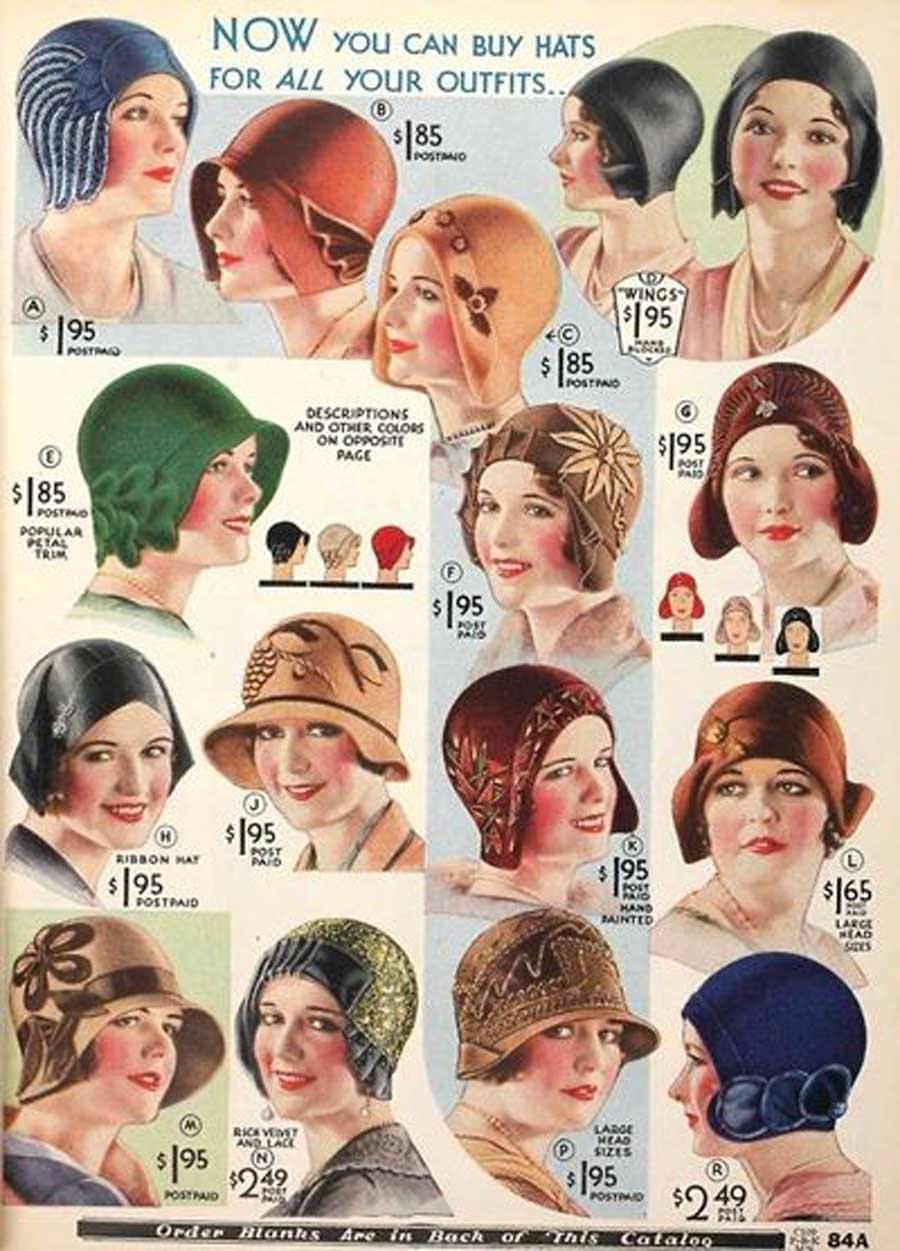 Hats anyone???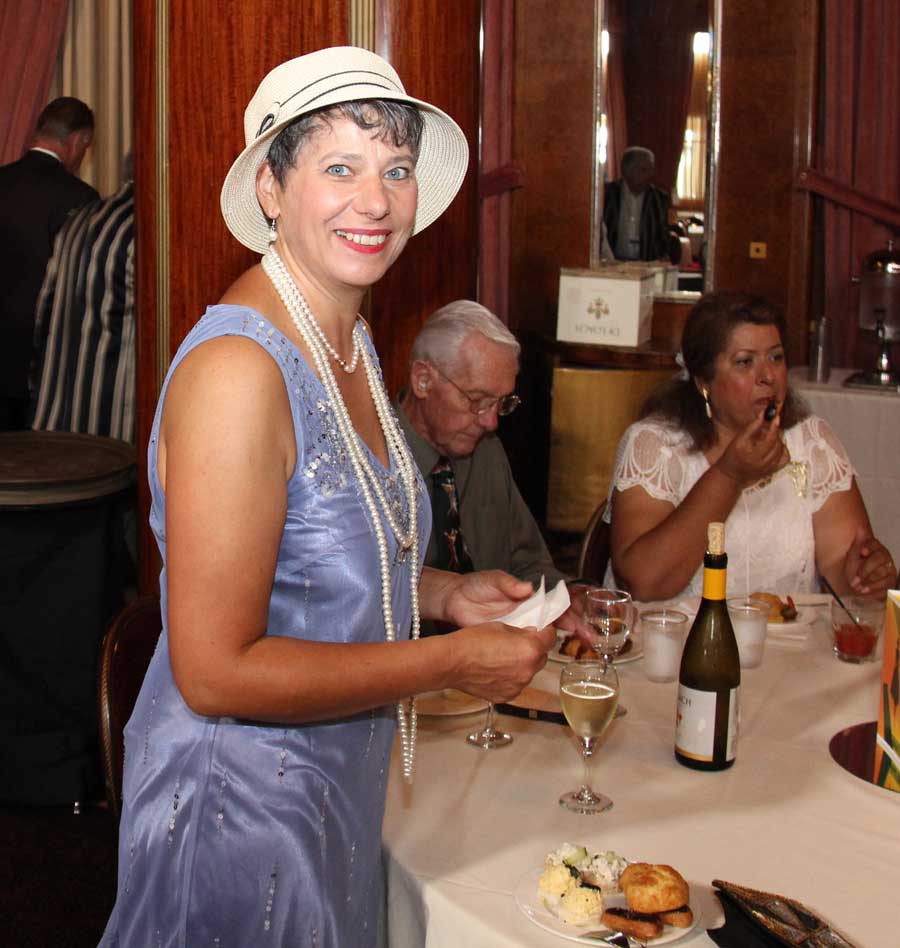 No passing notes across the table (Courtesy of Hans)


Romance on the dance floor


Romance at the table


Remember these???
Did You Know? - There was a time when more girls read comics than boys. One of the first books geared to these readers was Archie Comics, starring a group of all-American teens.
During the 1930s–1940s period that fans and historians call the Golden Age of comic books, a time during which the medium evolved from comic strips, women who were not superheroes were primarily portrayed three ways: as career girls, romance-story heroines, or perky teenagers.
Career-oriented girls included such characters as Nellie the Nurse, Tessie the Typist, and Millie the Model, each of whom appeared in comic books geared toward female readers using the types of jobs that non-wartime women of the era typically worked.
The second role was evident in the very popular romance genre, pioneered by Joe Simon and Jack Kirby. A woman in those stories could be the good girl or the bad girl. A good girl gets her heart broken while the bad girl breaks all the boys' hearts.
The third role was as a perky teenager. This is embodied by characters such as those in titles such as Betty and Veronica. The lead characters were both boy-crazed and completely fun-loving teenagers.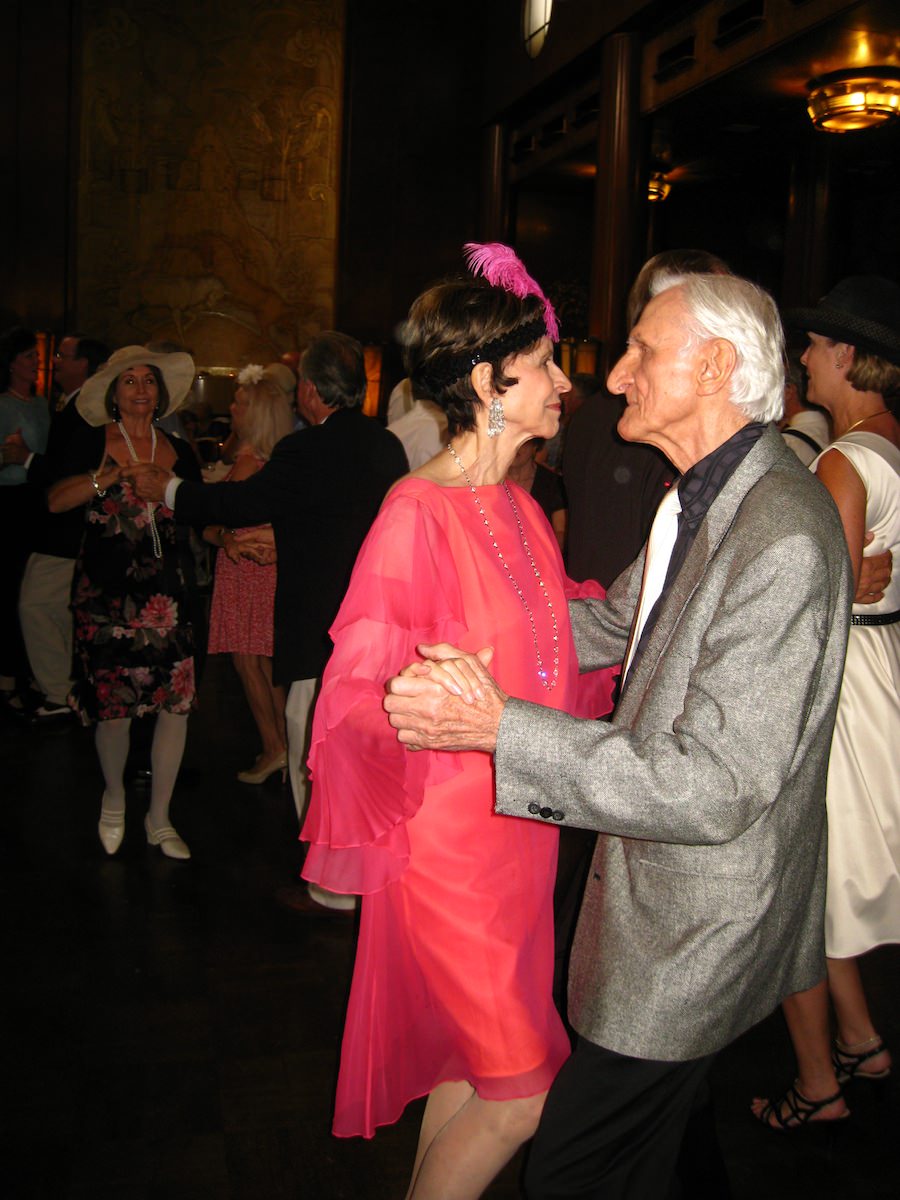 Glad Bob is not allergic to feathers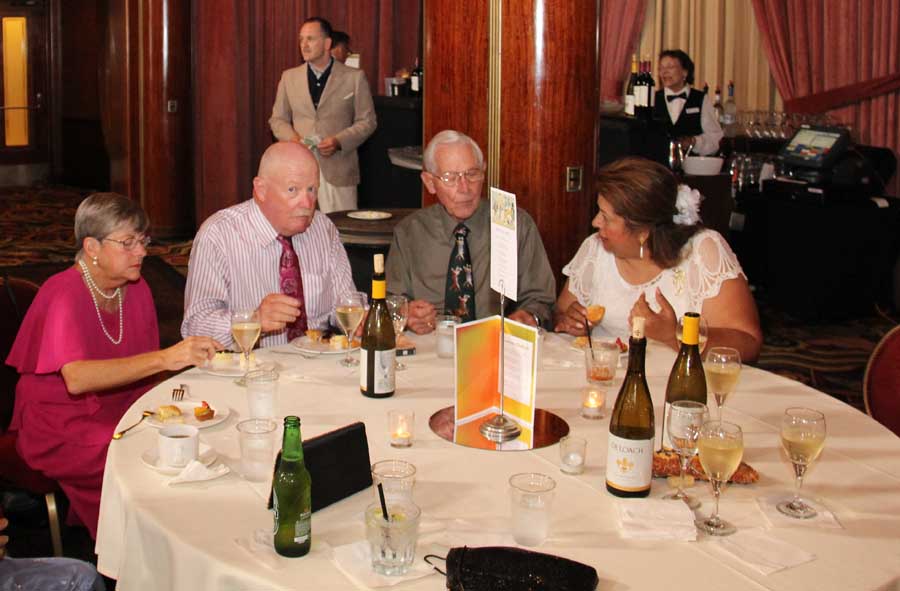 Everyone was dancing but us (Courtesy of Hans)

Looking good! (Courtesy of Hans)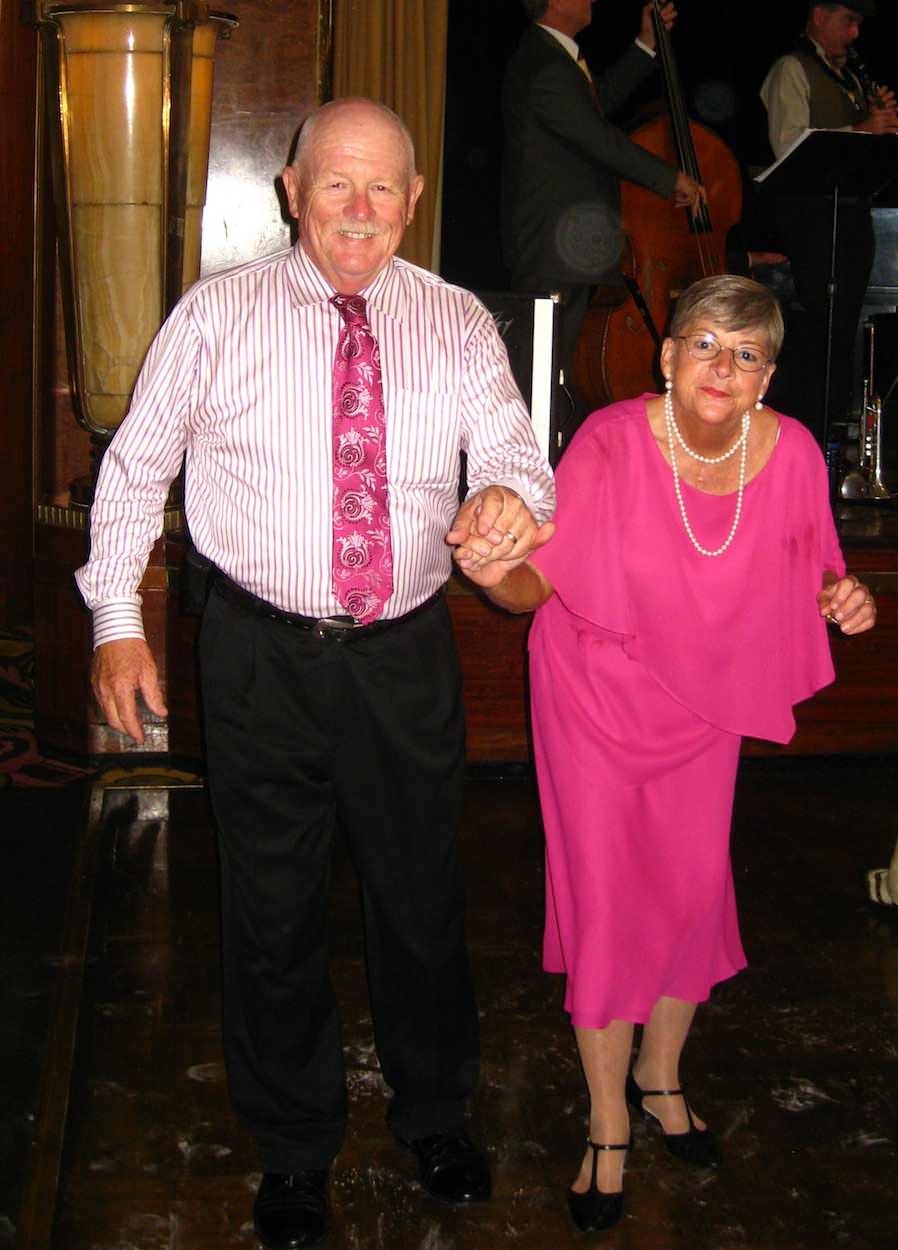 Sue dressed Paul so they would match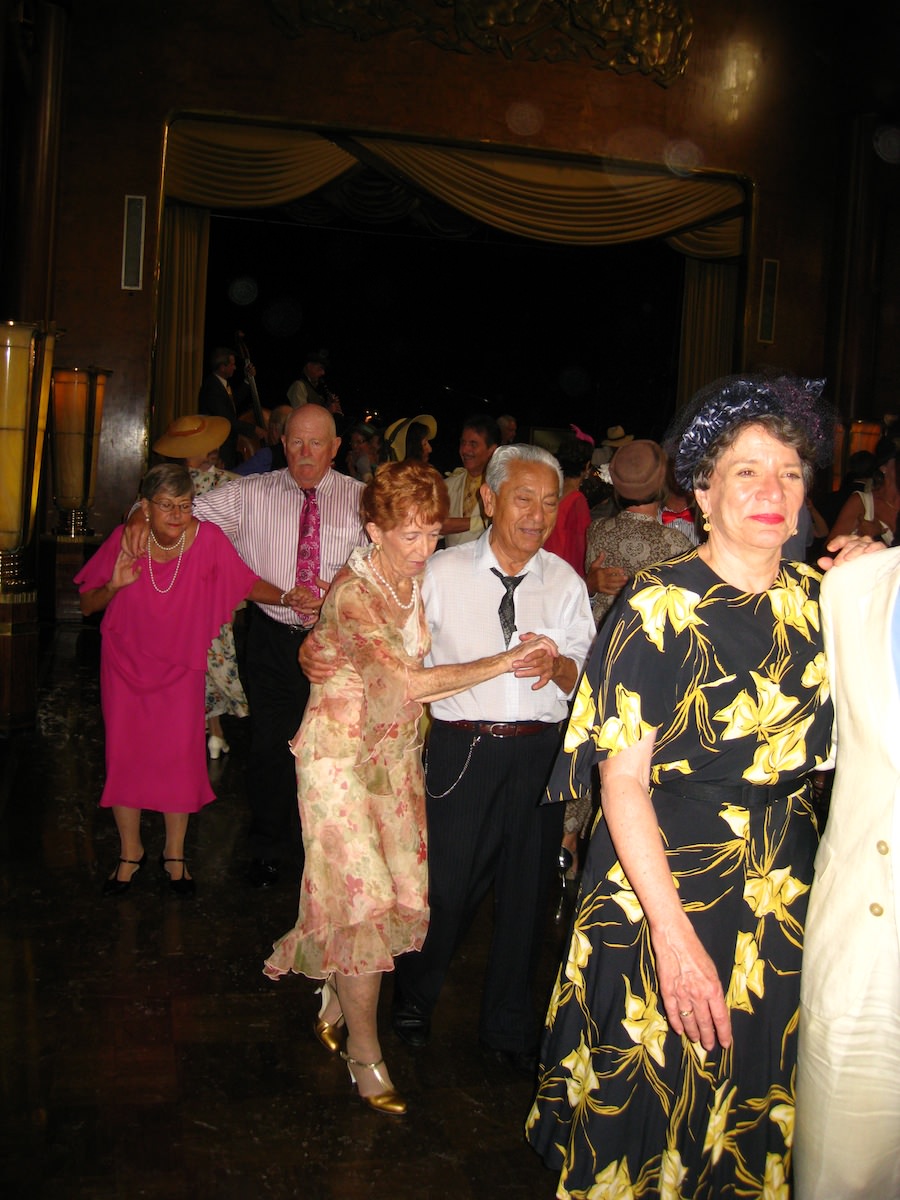 The two-step is pretty fast so everybody was really moving around the floor


Right out of the 1930's

"Why yes Nancy... The wine comes right out of this bottle! (Courtesy of Hans)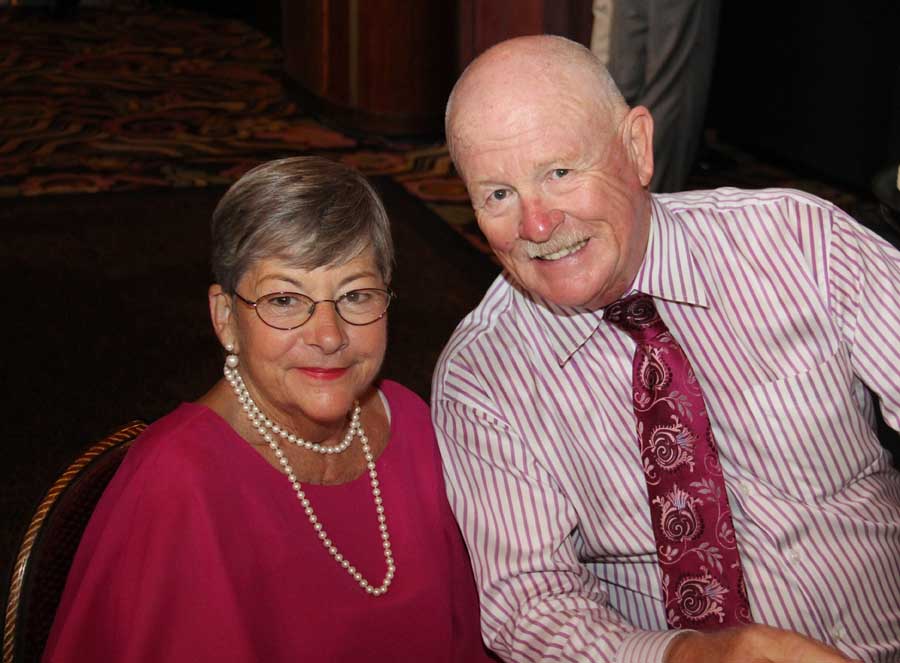 We match (Courtesy of Hans)

All smiles! (Courtesy of Hans)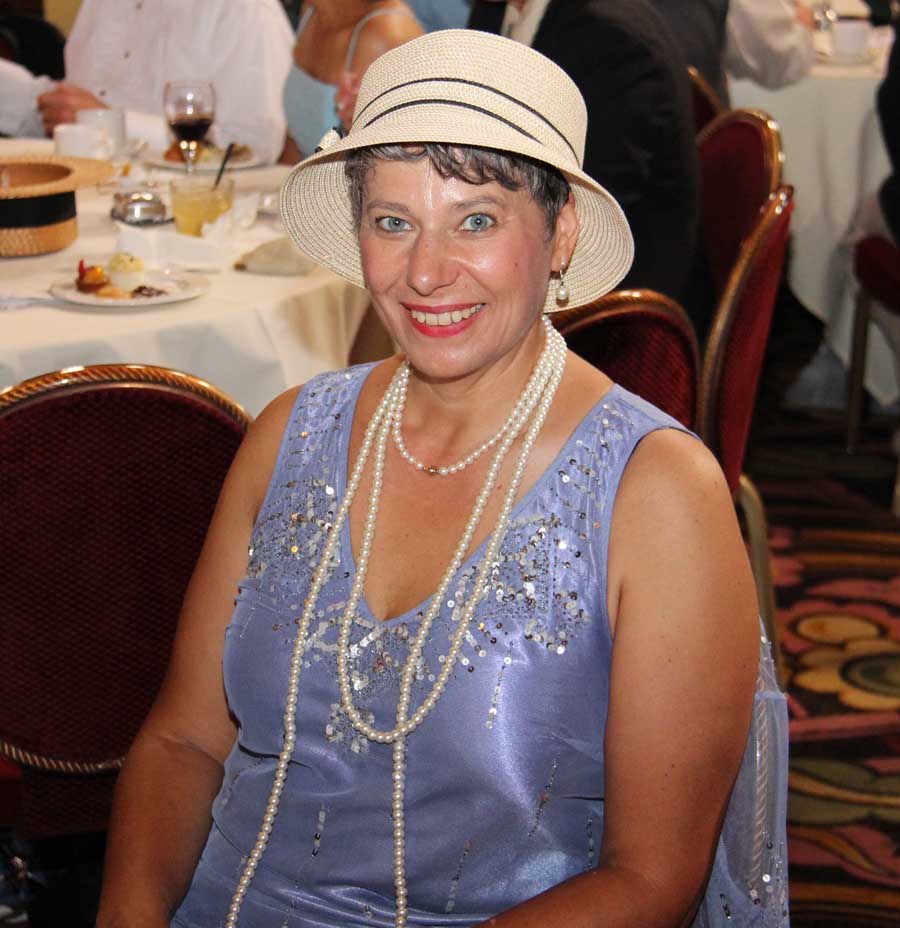 "Hans... Put the camera down and let's dance!!" (Courtesy of Hans)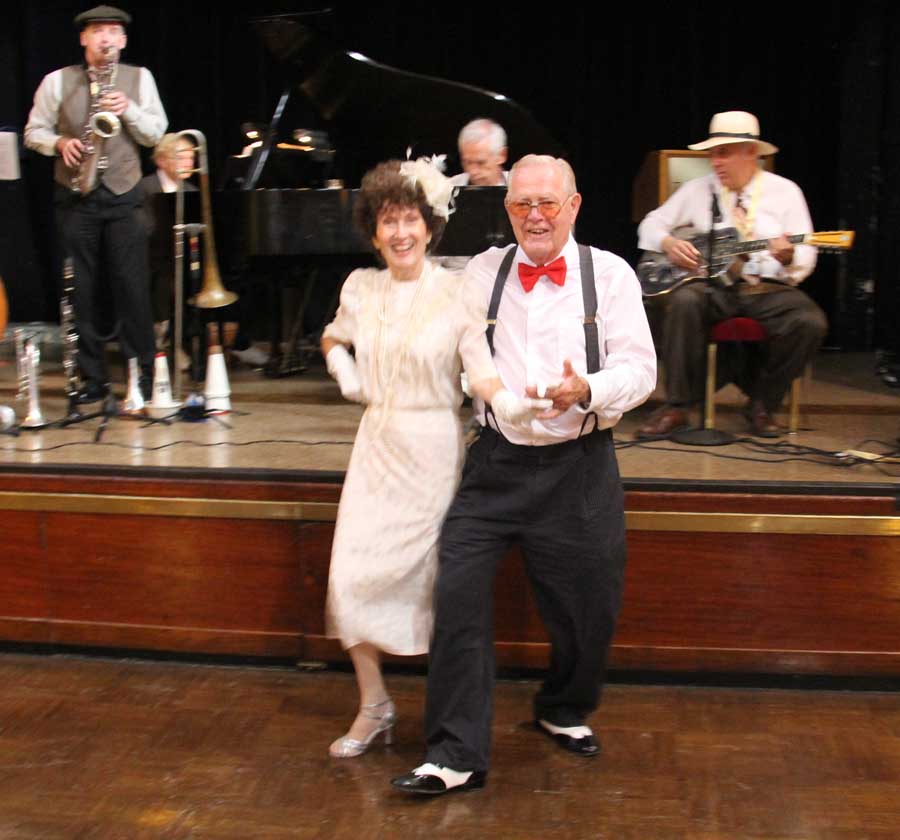 Mike and Shirley showing us how it is done (Courtesy of Hans)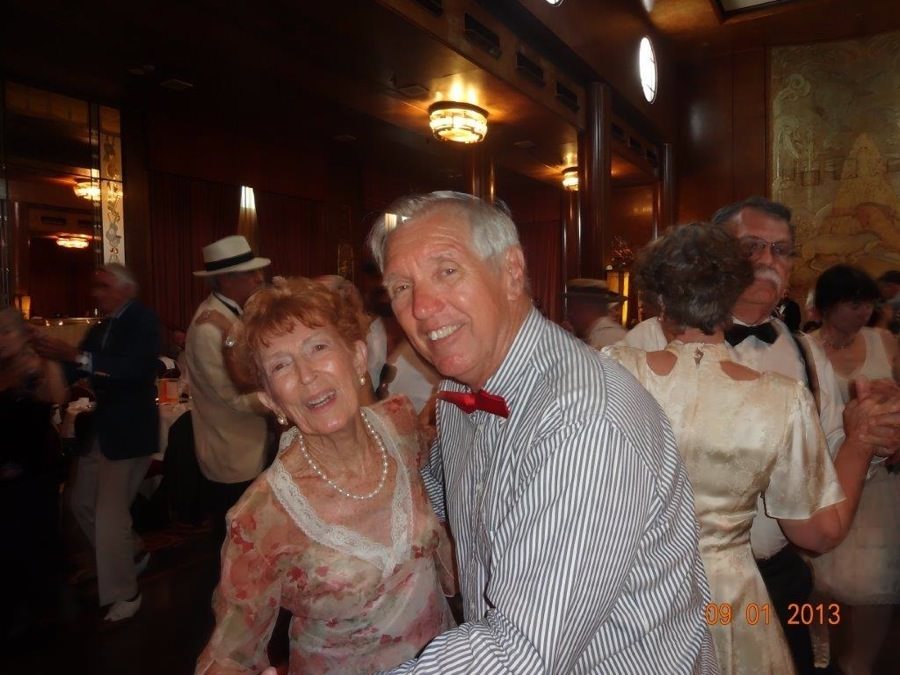 Nancy and Ed trip the light fantastic (Courtesy of Vicky)
Did You Know? - To "trip the light fantastic" is to dance nimbly or lightly, or to move in a pattern to musical accompaniment. It is often used in a humorous vein. As early as 1908 it was viewed as a cliché or hackneyed phrase. Grammatically, it is a classic example of a constructionally idiosyncratic idiom, in that it is impossible to construct a meaningful literal-scene from the formal structure.
This phrase evolved through a series of usages and references. The phrase is typically attributed to Milton's poem L'Allegro, which includes the lines
Com, and trip it as ye go,
On the light fantastick toe.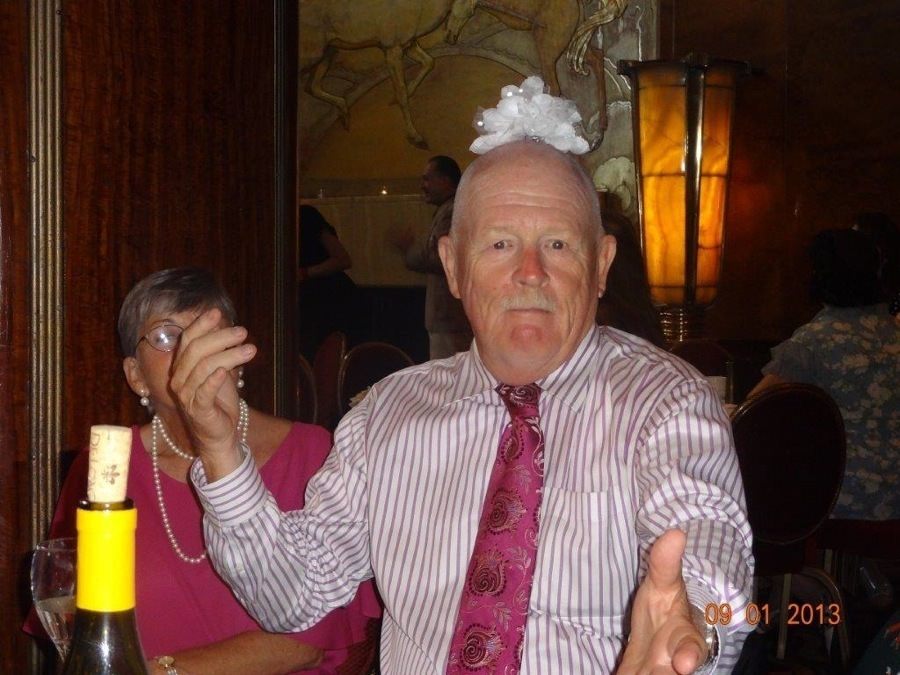 It's part of Paul's "Don't ask---Don't tell policy" (Courtesy of Vicky)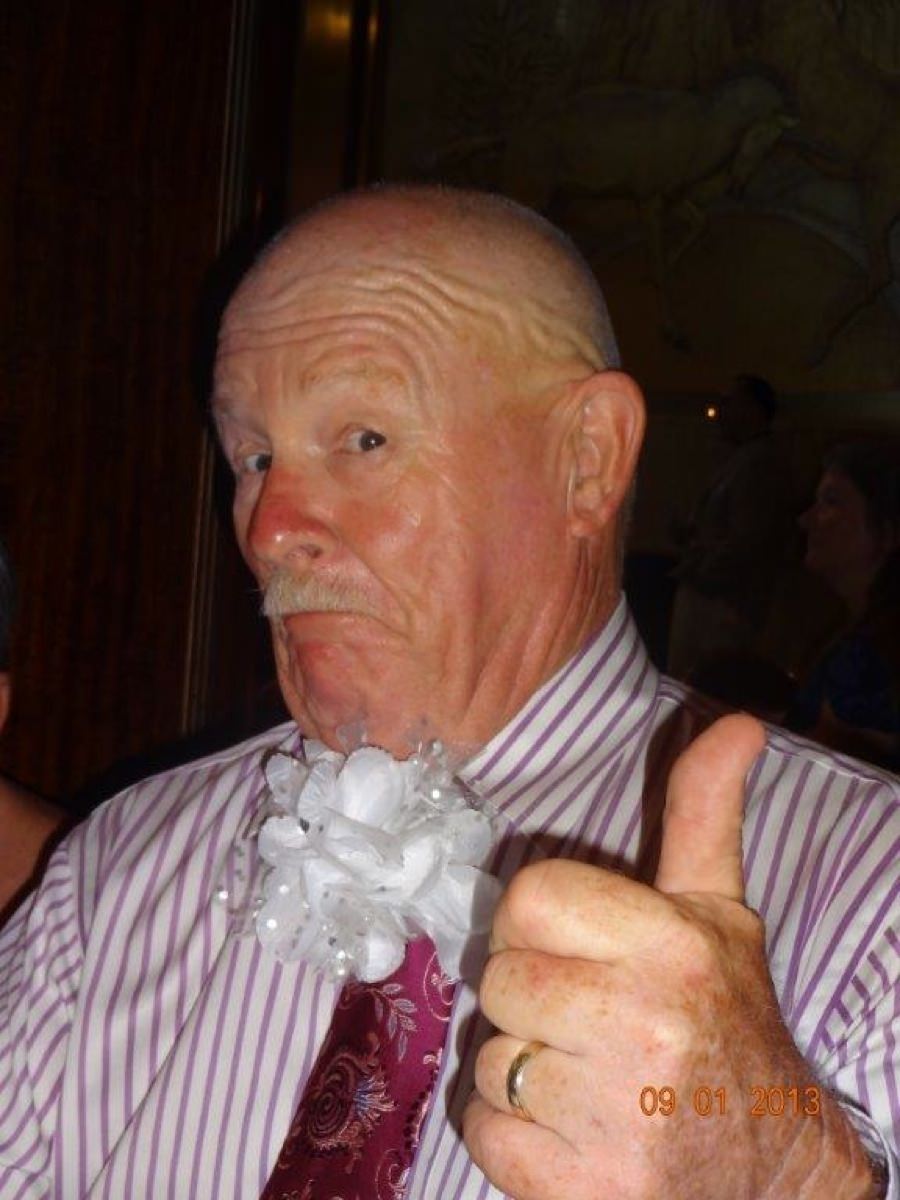 Looking good.... Huh?? (Courtesy of Vicky)

Paul shows the young lady how to make an Art Deco tie (Courtesy of Vicky)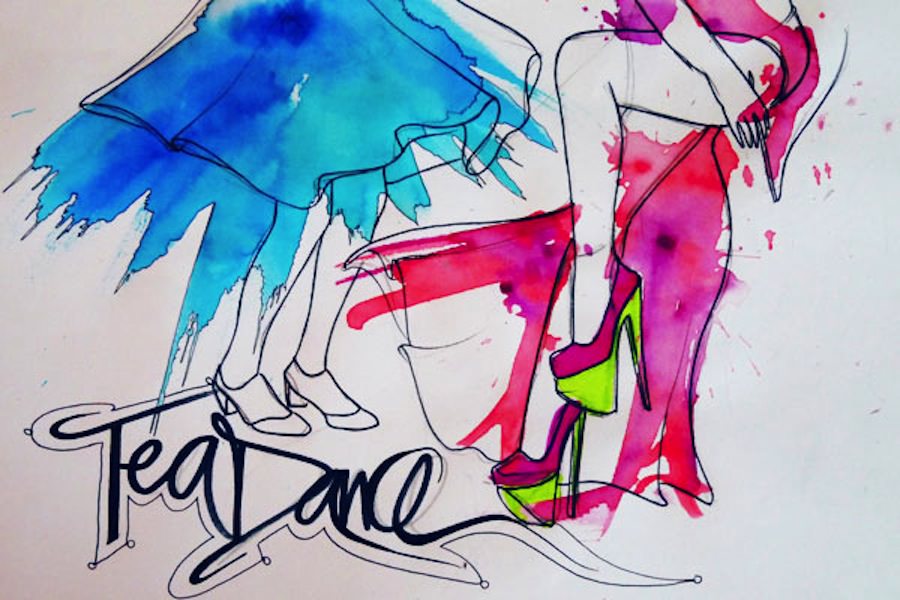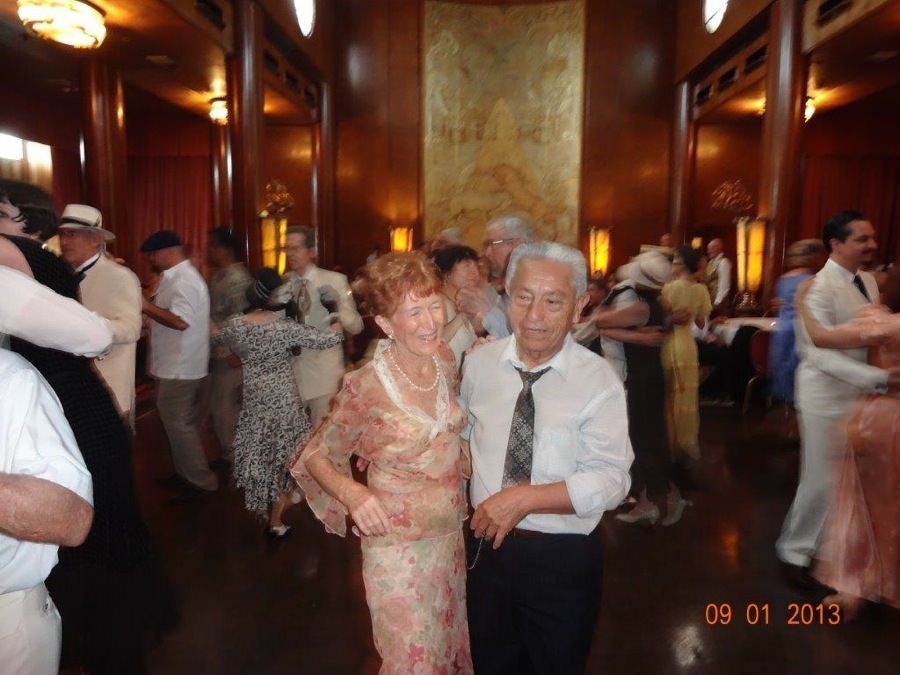 Nancy and Vince right out in the middle (Courtesy of Vicky)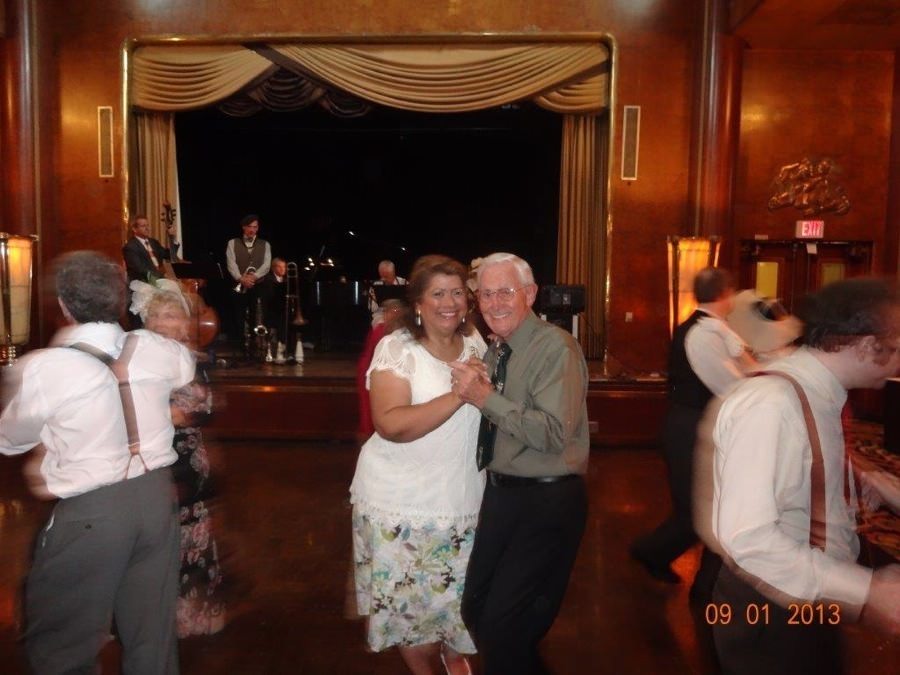 Del and Vicky were standing still (Courtesy of Vicky's camera... Photographer unknown)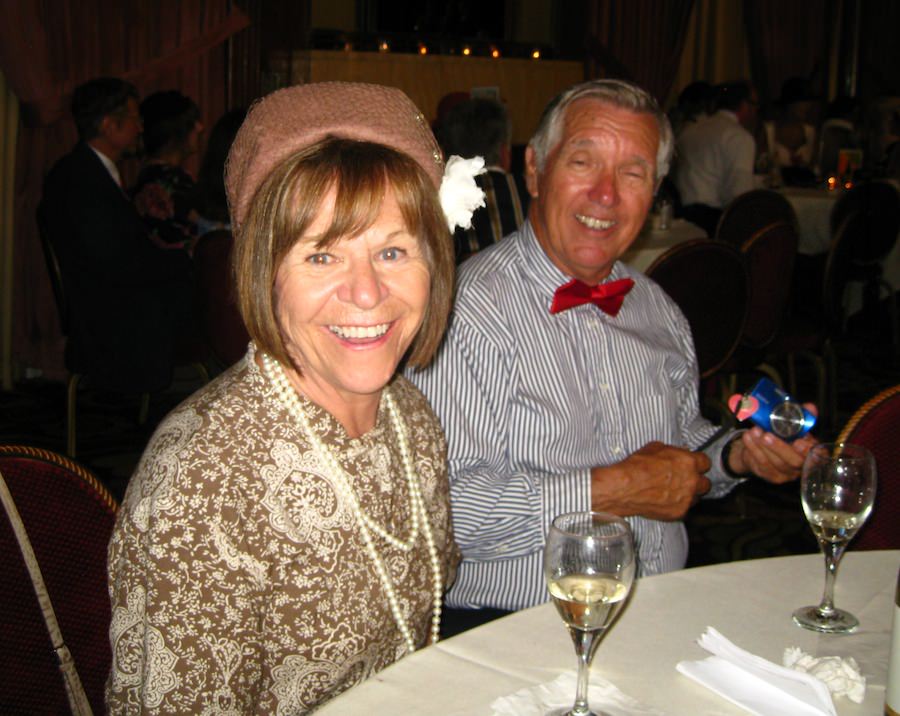 Checkout Ed's bow tie! Also checkout the glass tea cups!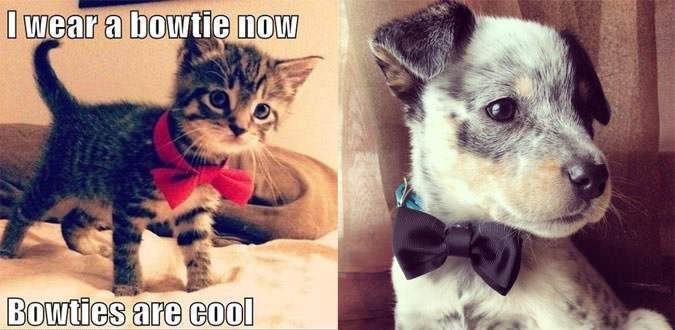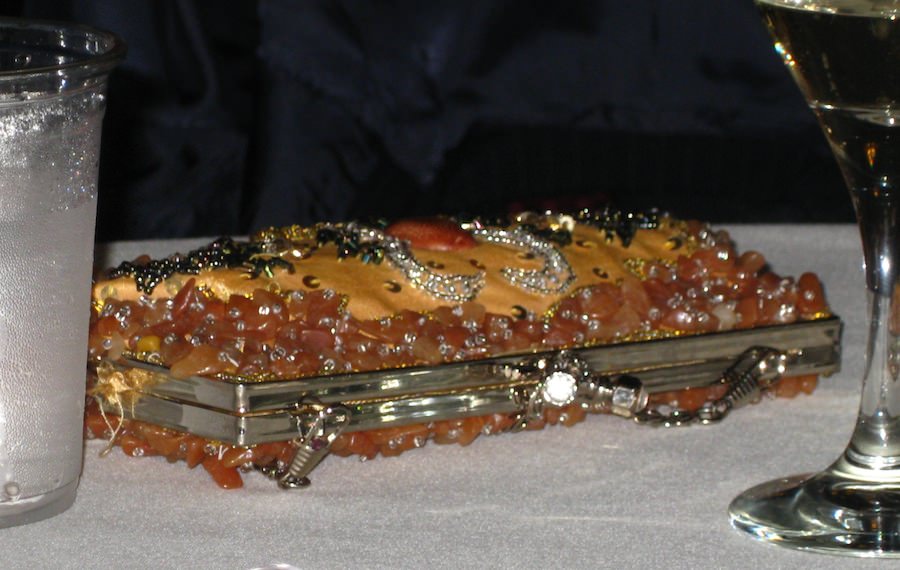 A beautiful purse but from across the table Paul thought it was a piece of pizza????


"Del! This is NOT the ten-step-polka!"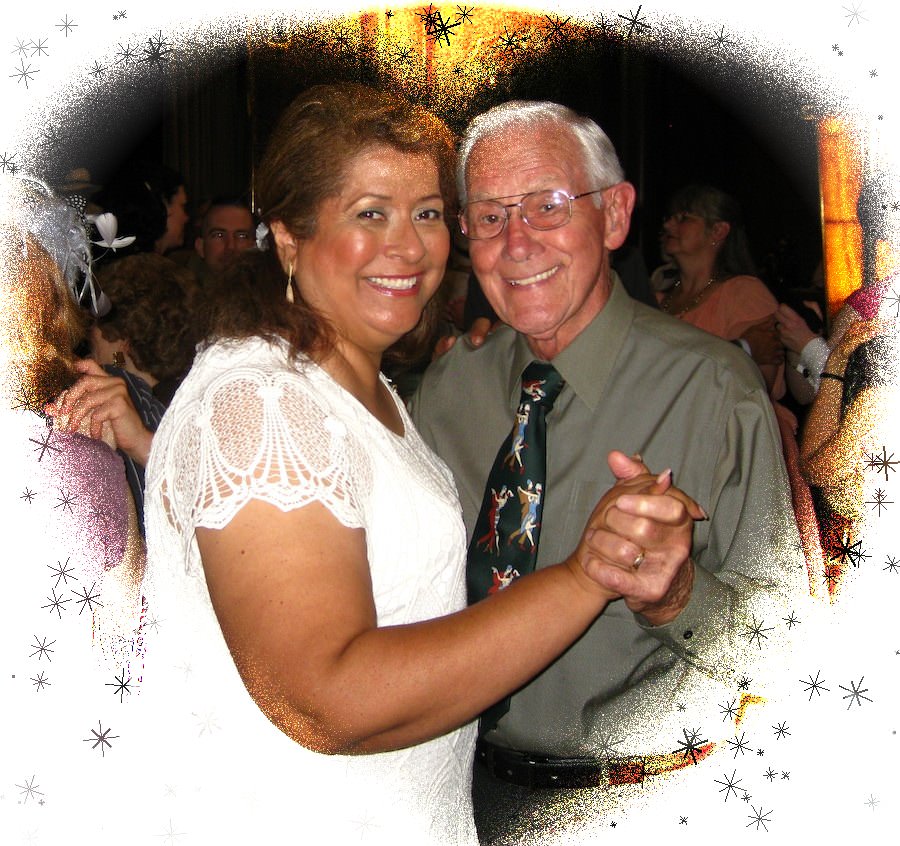 These two were all a twitter with romance in their eyes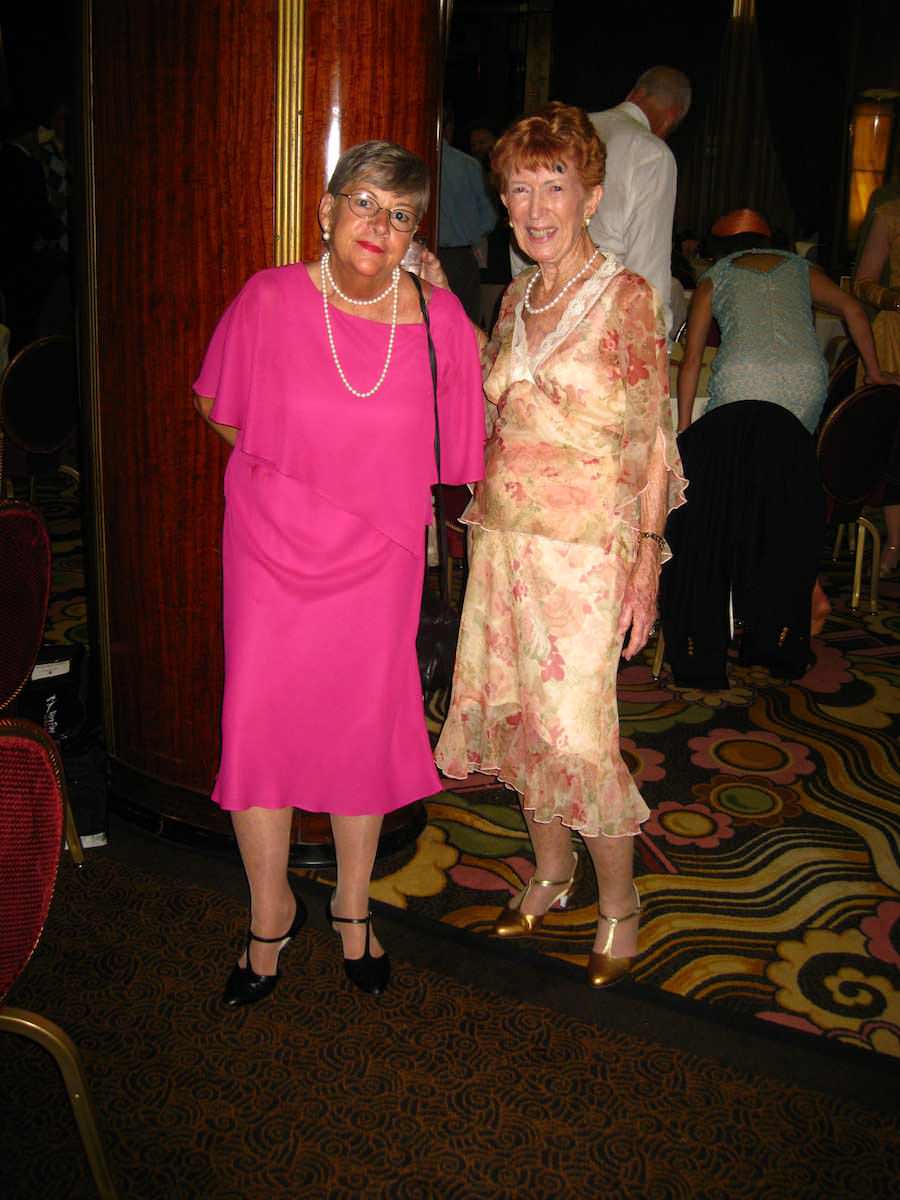 Fashion plates
Did You Know? - A fashion plate is an illustration (a plate) demonstrating the highlights of fashionable styles of clothing. Fashion plates are not depictions of specific people, but are instead generalized portraits, meant only to dictate the style of clothes that a tailor, dressmaker, or store could make or sell, or to show how different materials could be made up into clothes.
Used figuratively, as is most often the case, the term is a reference to a person whose dress conforms to the latest fashions.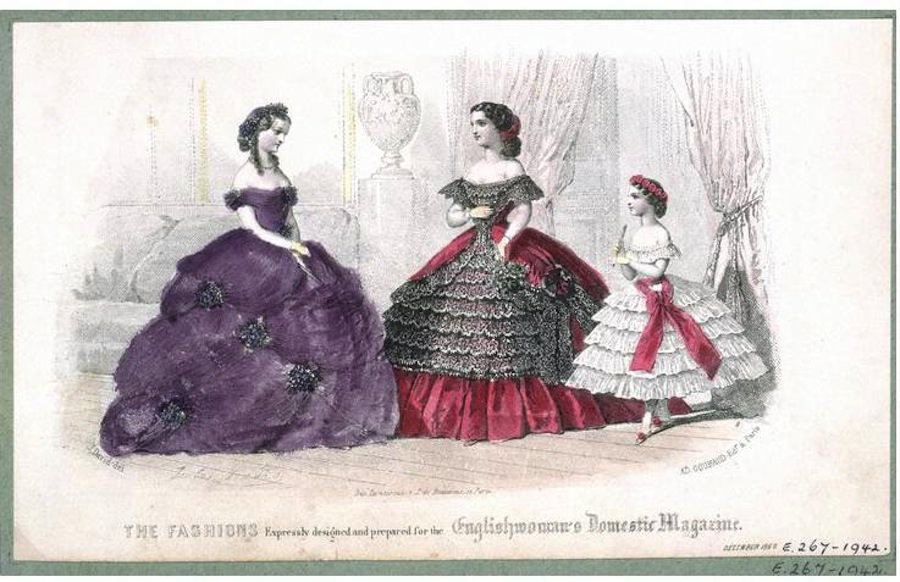 Fashion plate circa 1860


"OK... where did the bow tie go???? Ah.... it is peeking out of his shirt pocket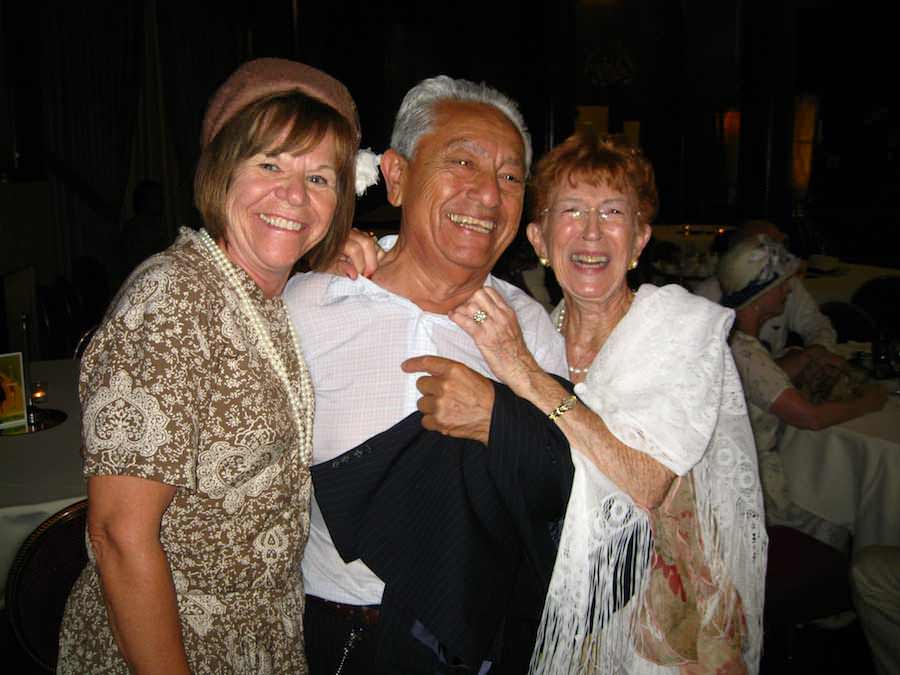 Vince gets all the girls.... It's that Spanish charm! Or... his excellent dancing skills???


Very nice lady at the bar keep us fueled up


It was still early so we decided to go to Old Ranch for a nightcap


The perfect ending to a perfect day!!