To The Art Deco Ball (Page Three)
The doors were opened and Vicky and Paul made a mad dash for a table with the right characteristics... Far enough away so a) we didn't get hit by the fast moving dancers, and b) so we could talk! We got a great table!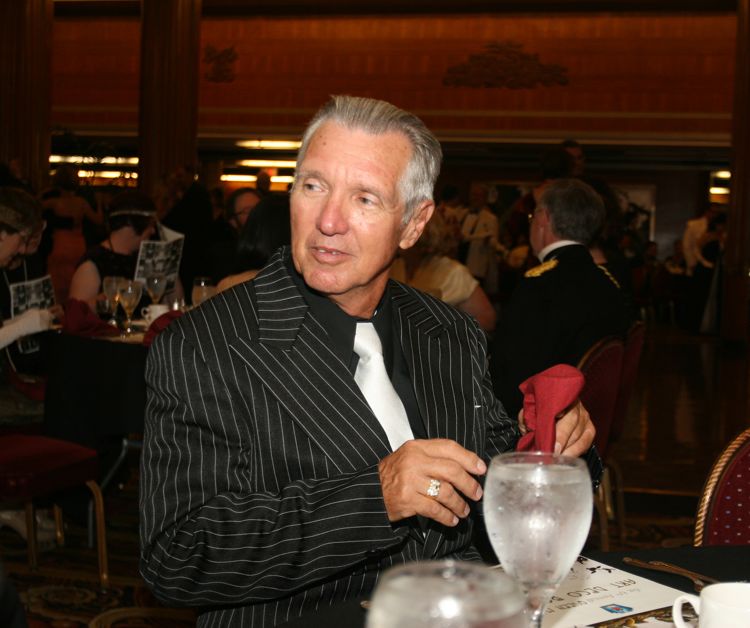 Is it time to dance?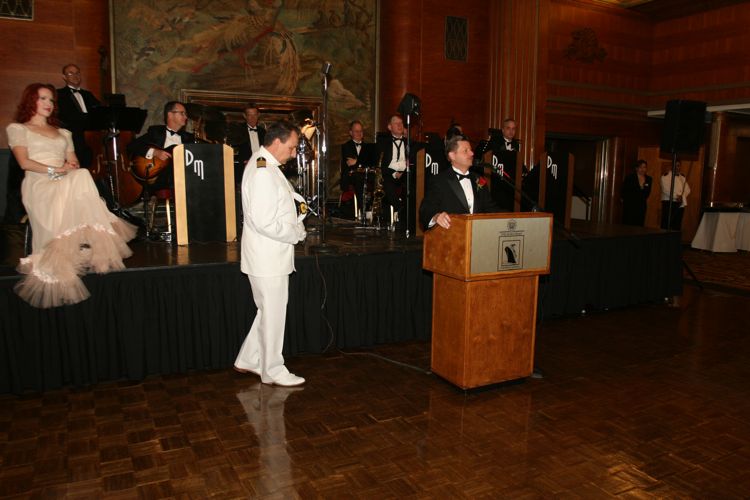 The announcements are made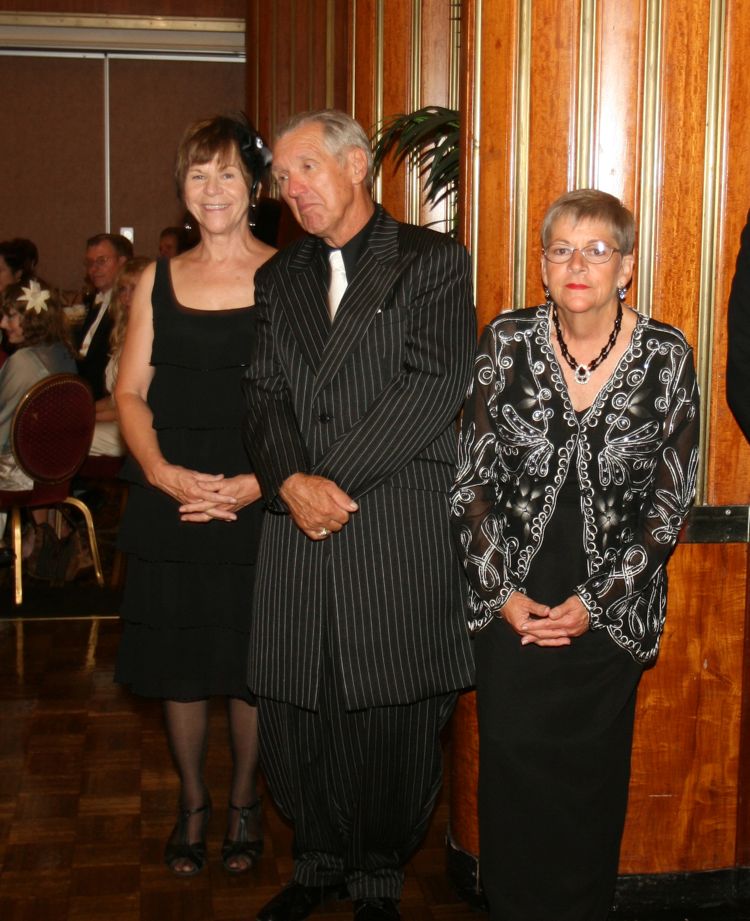 Someone made Ed take off his hat... He's so sad!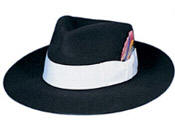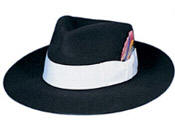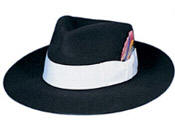 Which hat has the pea under it???
Did you know? - The shell game (also known as Thimblerig, Three shells and a pea, the old army game) is portrayed as a gambling game, but in reality, when a wager for money is made, it is a confidence trick used to perpetrate fraud. In confidence trick slang, this famous swindle is referred to as a short-con because it is quick and easy to pull off.
The shell game dates back at least to Ancient Greece. It can be seen in several paintings of the European Middle Ages. A book published in England in 1670 (Hull Elections - Richard Perry and his fiddler wife) mentions the thimblerig game. In the 1790s, it was called "thimblerig" as it was originally played using sewing thimbles. Later, walnut shells were used, and today the use of bottle caps is very common.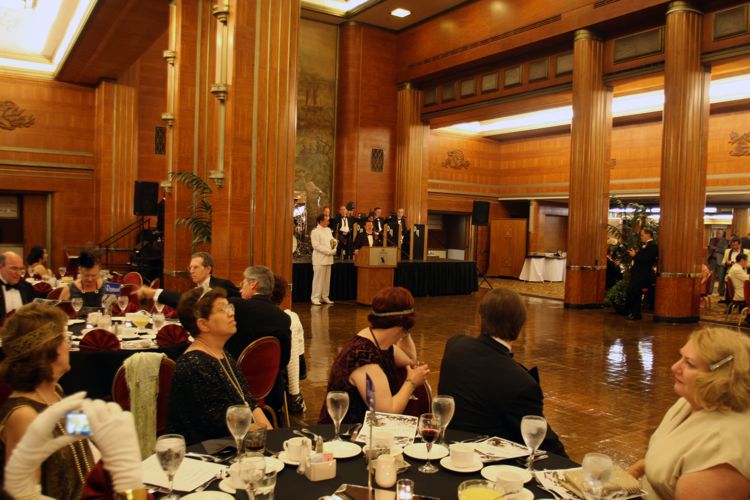 The Captain of the Queen Mary gets introduced but.... Who is driving the ship??
Did you know? - The largest room was the first class dining room (grand salon), which spanned three stories in height and was anchored by wide columns.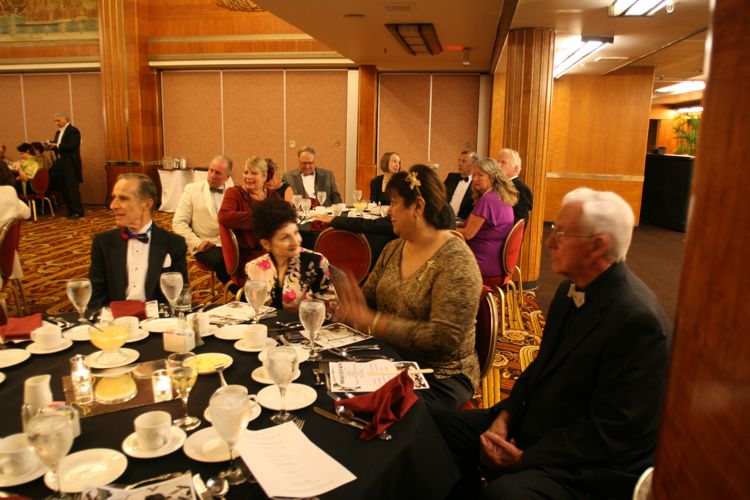 "Where are we??"

The map contains the answer!
Did you know? - The first class dining room featured a large map of the transatlantic crossing, with twin tracks symbolizing the winter/spring route (further south to avoid icebergs) and the summer/autumn route. During each crossing, a motorized model of Queen Mary would indicate the vessel's progress en route.
The Necessary Porthole Picture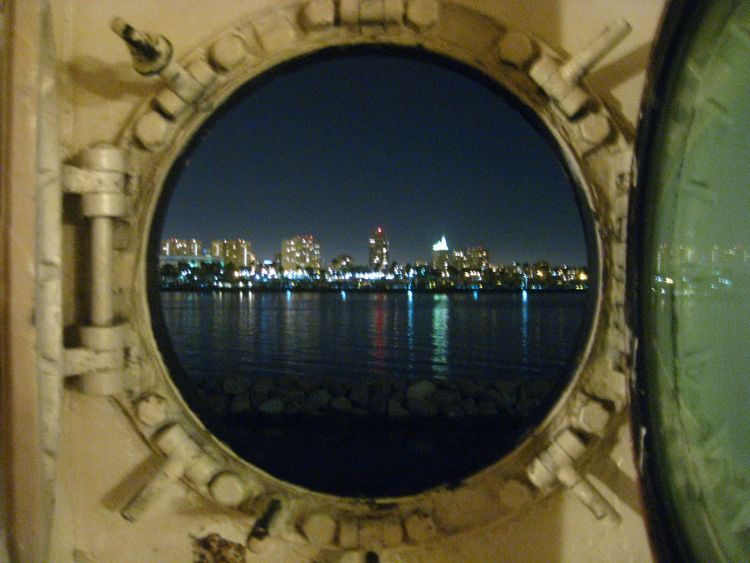 Long Beach in the distance as we sail by
Did you know? - On a ship, the function of a porthole, when open, is to permit light and fresh air to enter the dark and often damp below-deck quarters of the vessel. It also affords below-deck occupants a limited, but often much needed view to the outside world. When closed, the porthole provides a strong water-tight, weather-tight, and sometimes light-tight barrier.
A porthole on a ship may also be called a sidescuttle or side scuttle (side hole). This term is used in the U.S. Code of Federal Regulations. It is also used in related rules and regulations for the construction of ships. The use of the word "sidescuttle" instead of "porthole" is meant to be broad, including any covered or uncovered hole in the side of the vessel.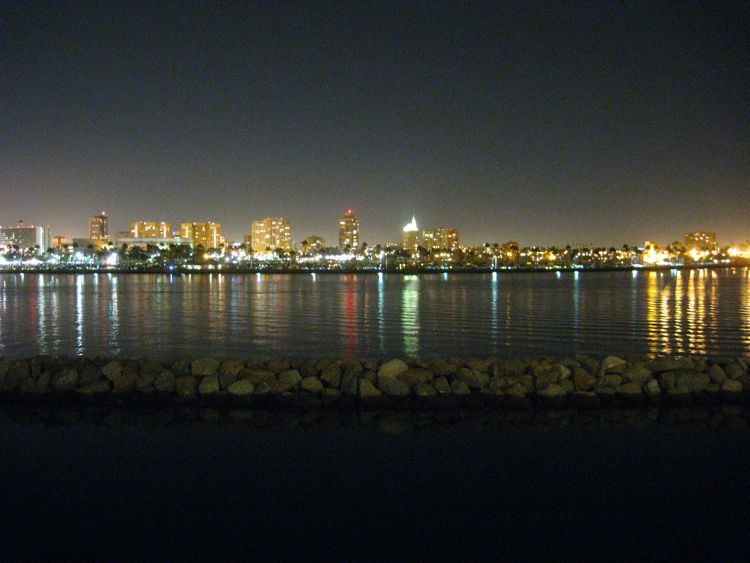 Back To The Dance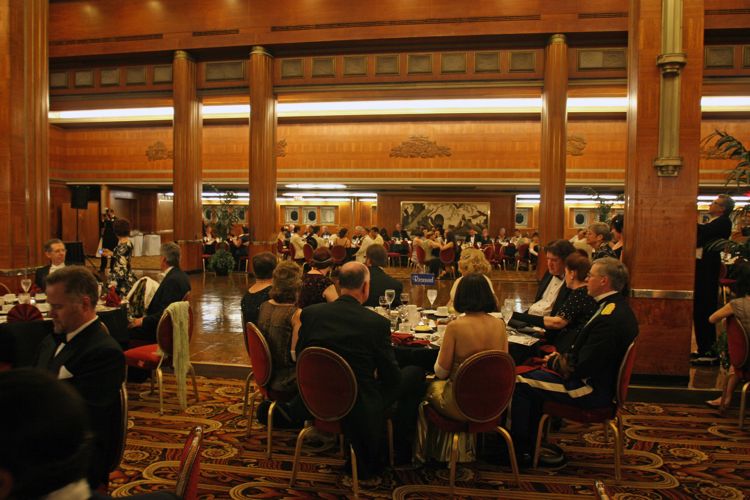 There were over 200 making it a great party!

They look like ants in this large room
Did you know? - Construction on the ship, then known only as "Hull Number 534", began in December 1930 on the River Clyde by the John Brown & Company Shipbuilding and Engineering shipyard at Clydebank in Scotland. Work was halted in December 1931 due to the Great Depression and Cunard applied to the British Government for a loan to complete 534.
The loan was granted, with enough money to complete Queen Mary and to build a running mate, Hull No. 552 which became Queen Elizabeth. One condition of the loan was that Cunard would merge with the White Star Line, which was Cunard's chief British rival at the time and which had already been forced by the depression to cancel construction on its Oceanic.
Both lines agreed and the merger was completed in April 1934. Work on Queen Mary resumed immediately and she was launched on 26 September 1934. Completion ultimately took 3½ years and cost 3½ million pounds sterling in total.

Each table had at least ten people...
Many technological advances occurred in the 1930s, including:
On March 8, 1930, the first frozen foods of Clarence Birdseye were sold in Ringfield, Massachusetts, United States.

Ub Iwerks produced the first Color Sound Cartoon in 1930, a Flip the Frog cartoon entitled: "Fiddlesticks";

In 1930, Warner Brothers released the first All-Talking All-Color wide-screen movie, Song of the Flame; in 1930 alone, Warner Brothers released ten All-Color All-Talking feature movies in Technicolor and scores of shorts and features with color sequences;

Air Mail service across the Atlantic began;

Radar was invented, known as RDF (Radio Direction Finding), such as in British Patent GB593017 by Robert Watson-Watt in 1938;

In 1933, the 3M company marketed Scotch Tape;

In 1931, RCA Victor introduced the first long-playing phonograph record.

In 1935, the British London and North Eastern Railway introduced the A4 Pacific, designed by Nigel Gresley. Just three years later, one of these, No. 4468 Mallard, would become the fastest steam locomotive in the world.

In 1936, Kodachrome is invented, being the first color film made by Eastman Kodak.

In 1936, The first regular high-definition (then defined as at least 200 lines) television service from the BBC, based at Alexandra Palace in London, officially begins broadcasting.

Nuclear fission discovered by Otto Hahn, Lise Meitner and Fritz Strassman in 1939.

The Volkswagen Beetle, one of the best selling automobiles ever produced, had its roots in Nazi Germany in the late 1930s. Created by Ferdinand Porsche and his chief designer Erwin Komenda. The car would prove to be successful, and would be produced relatively unchanged until 2003.

First intercontinental commercial airline flights.
Let The Dancing Begin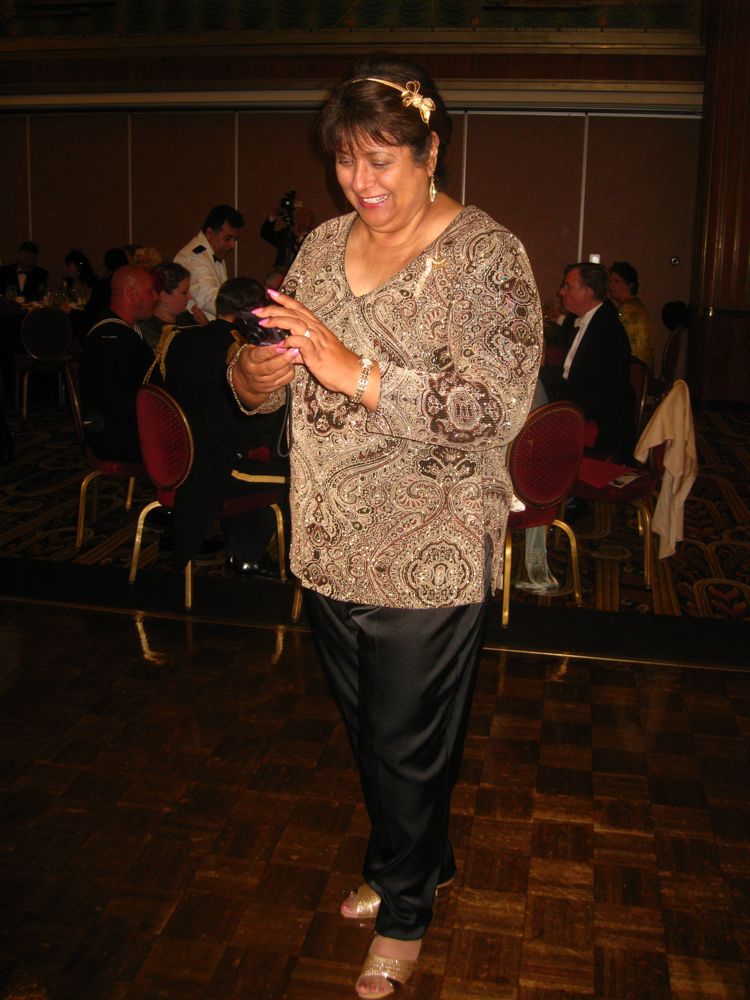 Caught in the act

We were so busy talking no one took pictures of the food... Now dessert, that is a different story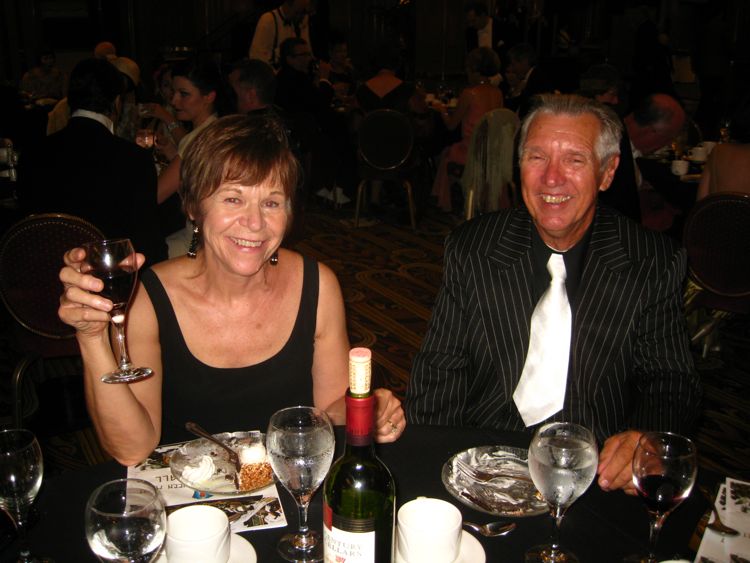 Hic! More dessert garkon!
Did you know? - Garçon is the French word for boy. In English, and various other languages, it was adopted in the specific meaning of a (male, usually young) waiter, especially of low rank in a larger establishment, who serves customers food and/or drinks. However, in France, it is considered rude to address a waiter as garçon. It is instead recommended to call them monsieur or mademoiselle, depending on their gender.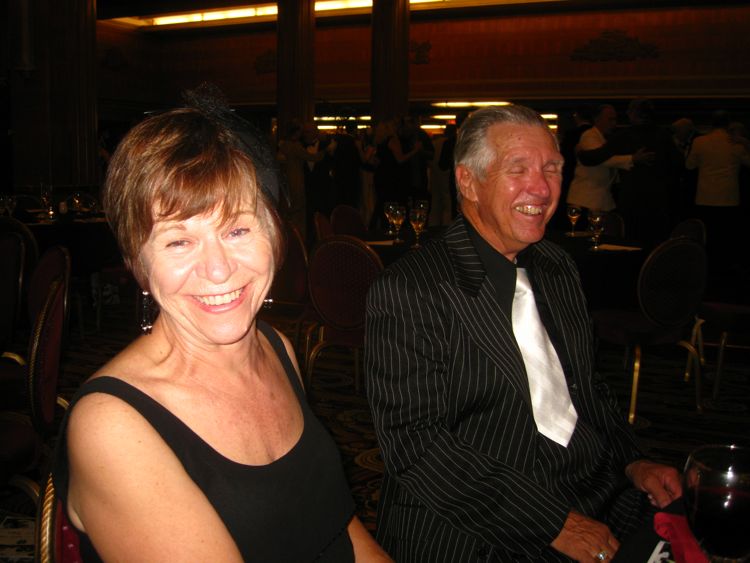 "Wine makes me giggle" .... This girl will laugh all night!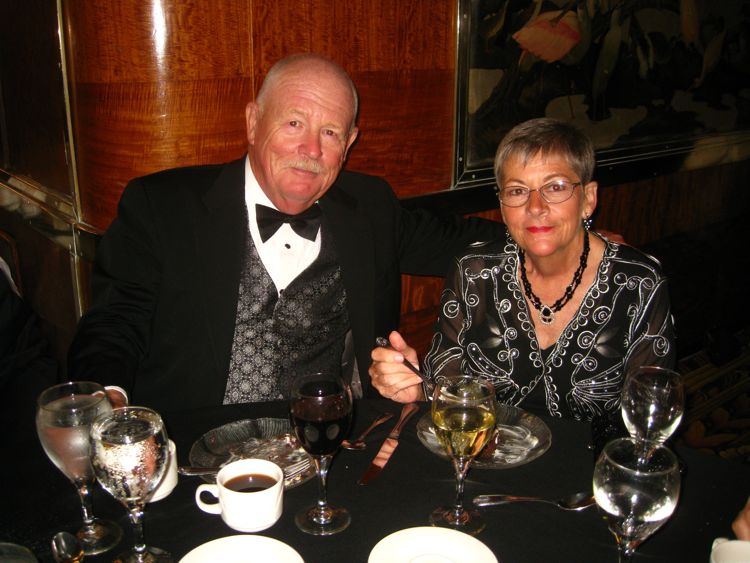 OMG... The man has coffee in front of him??

Vicky and Del are heading to the dance floor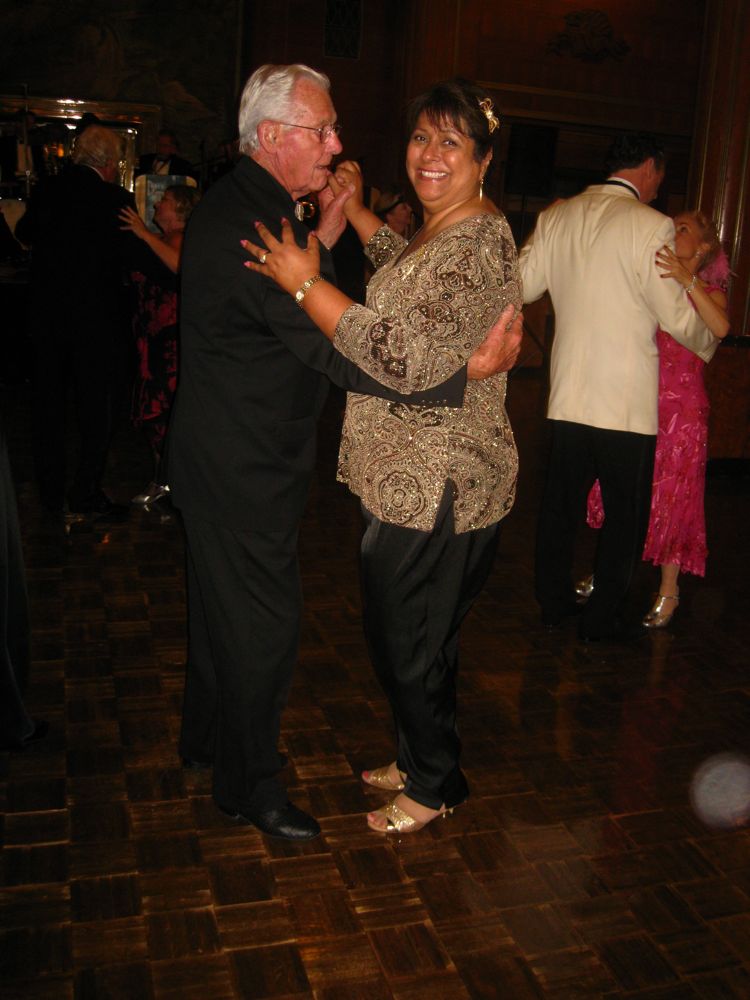 He is up and dancing... Vicky 1 - Del 0
Super Vocalists Made The Evening Magic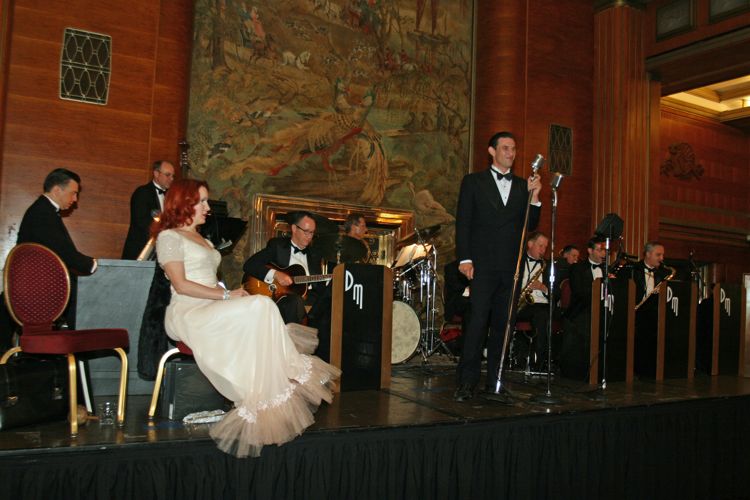 They bareley need the microphones because of their fantastic voices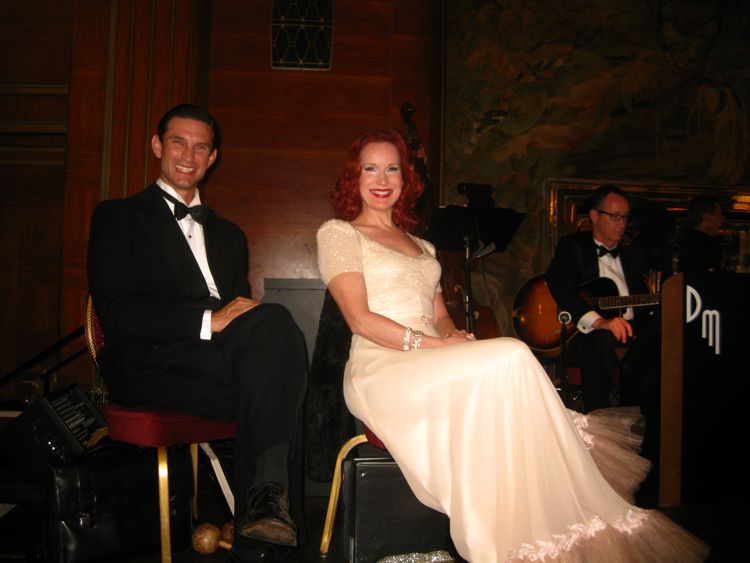 The Dean Mora Orchestra and singers made for a delightful evening!

Go girl...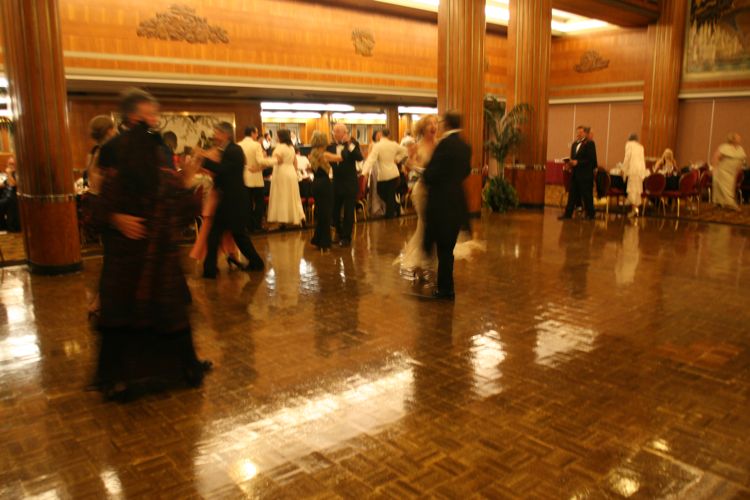 The floor was polished and ready for a hard night of wear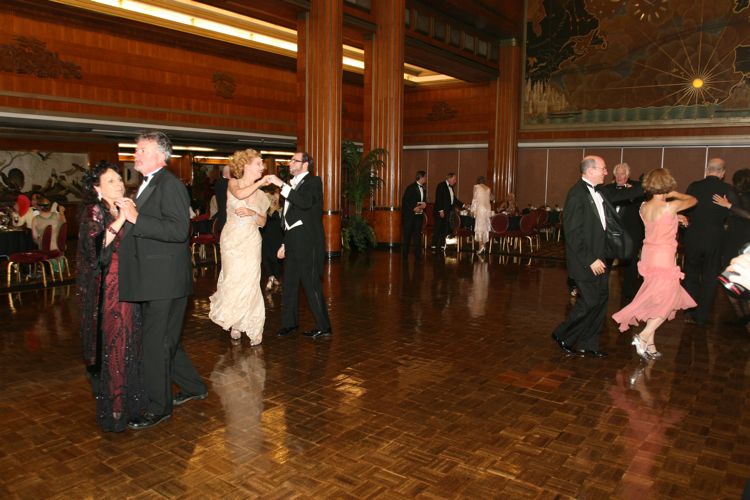 Beep beep... Coming through... It's the roaring twenties, and kids are spoiled. For the first time, there is a class of children who don't have to immediately go to work to support the family. This is an era of highly energetic dances done by the younger generation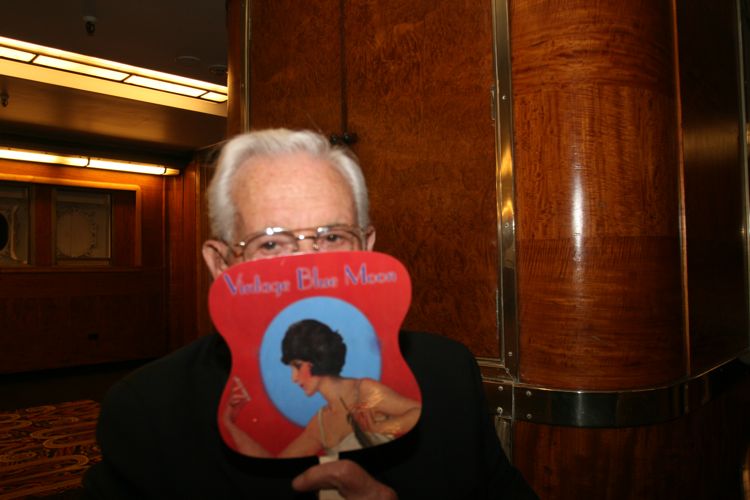 Who is the masked man?
Did you know? - Generally speaking, clothing which was produced before the 1920s is referred to as antique clothing and clothing from the 1920s to 1980 is considered vintage. Retro, short for retrospective, usually refers to clothing that imitates the style of a previous era. Clothing produced more recently is usually called modern or contemporary fashion. Opinions vary on these definitions.
Most vintage clothing has been previously worn, but a small percentage of pieces have not. These are often old warehouse, or more valuable than those that have been worn, especially if they have their original tags
Now For The Serious Dancers

Hang on girl... We are going to the Moon

Zing... Zap... Leon in darn near floating across the floor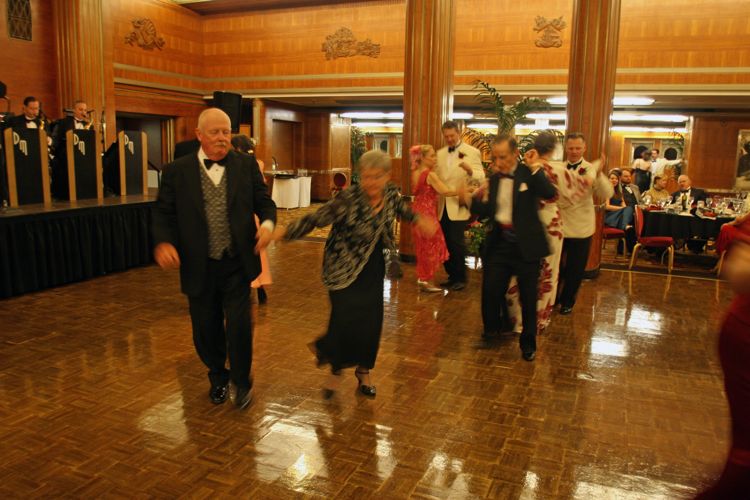 She is a blur at that speed of dance....

Watch out, here she comes
Where Is Ed?

He looks good in stripes

Notice the "hand off" with proper pointing of the index finger! Huh??

She is sure close to the stage
Zoot Suiter Coming Through

"Kathy, you stepped on my new shoes!"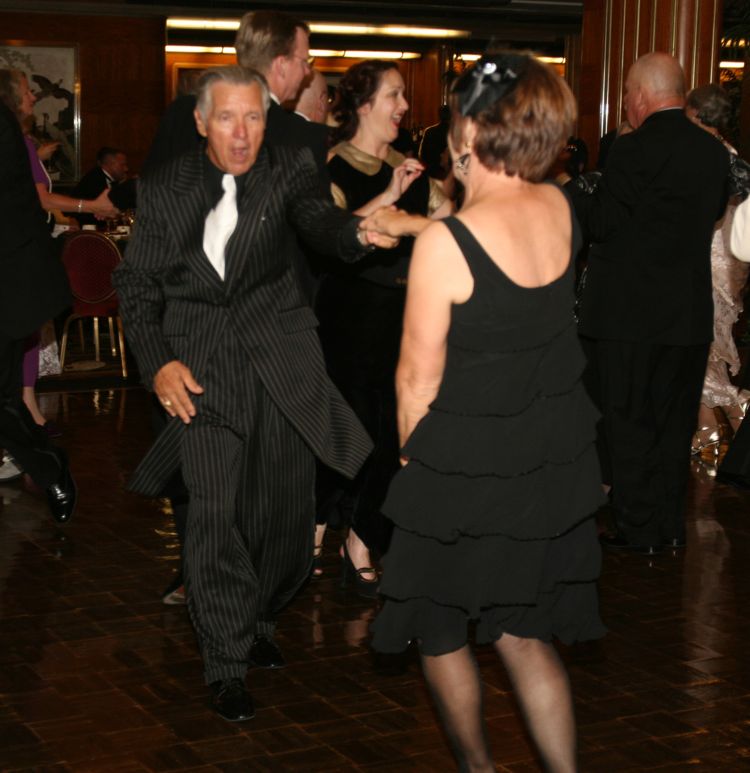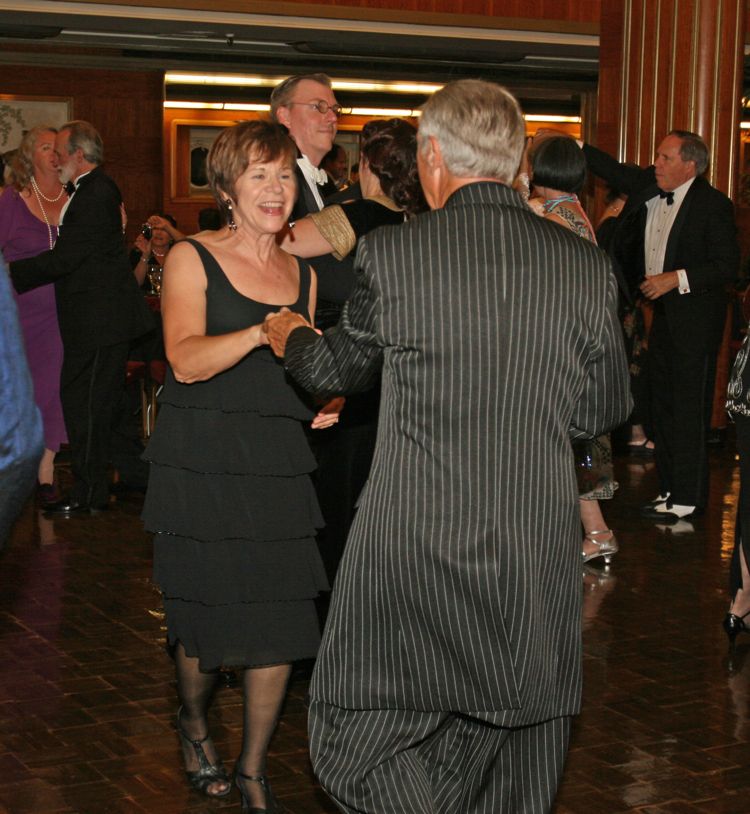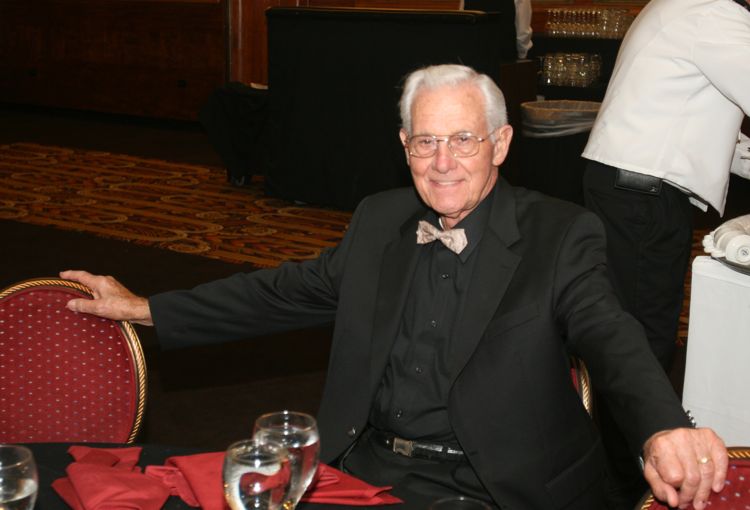 "Makes me tired just watching them"

Eyebrow pencil works fine
Did you know? - Most stockings are made and worn as fashion garments. Sheer stockings have been popular since the 1920s. They were formerly made of woven cloth but now they are commonly made using knitted wool, silk, cotton or nylon (see hosiery). In the 1920s, the fashionable hemline for women rose enough to show the legs, and sheer hosiery that covered the legs was only available as stockings. They were first made of silk or rayon (then known as "artificial silk"), and after 1940 with nylon. In the 1940s and 1950s, film and theater productions were having stockings sewn to the briefs of actresses and dancers. This has been stated by actress-dancer Ann Miller and seen in popular films such as Daddy Long Legs.
Did you know? - Wartime austerity led to restrictions on the number of new clothes that people bought and the amount of fabric that clothing manufacturers could use. Women working on war service adopted trousers as a practical necessity. The nylon stocking was introduced in the US in 1940, to huge success, but later withdrawn as all supplies were needed for military uses such as parachutes. When nylon stockings reappeared in the shops there were "nylon riots" as customers fought over the first deliveries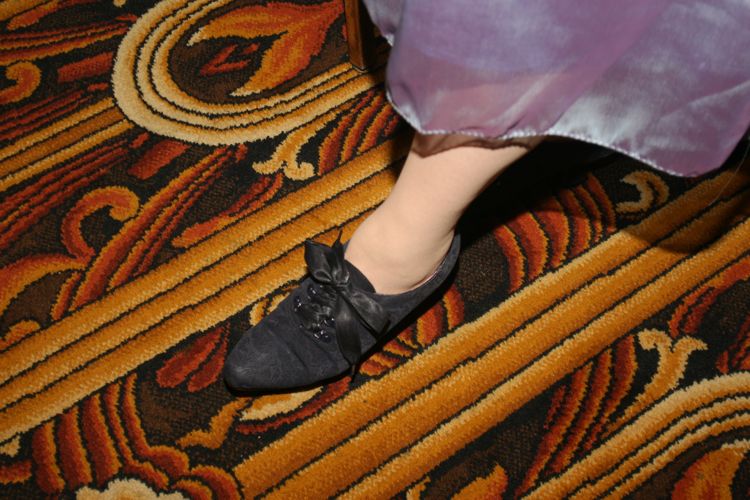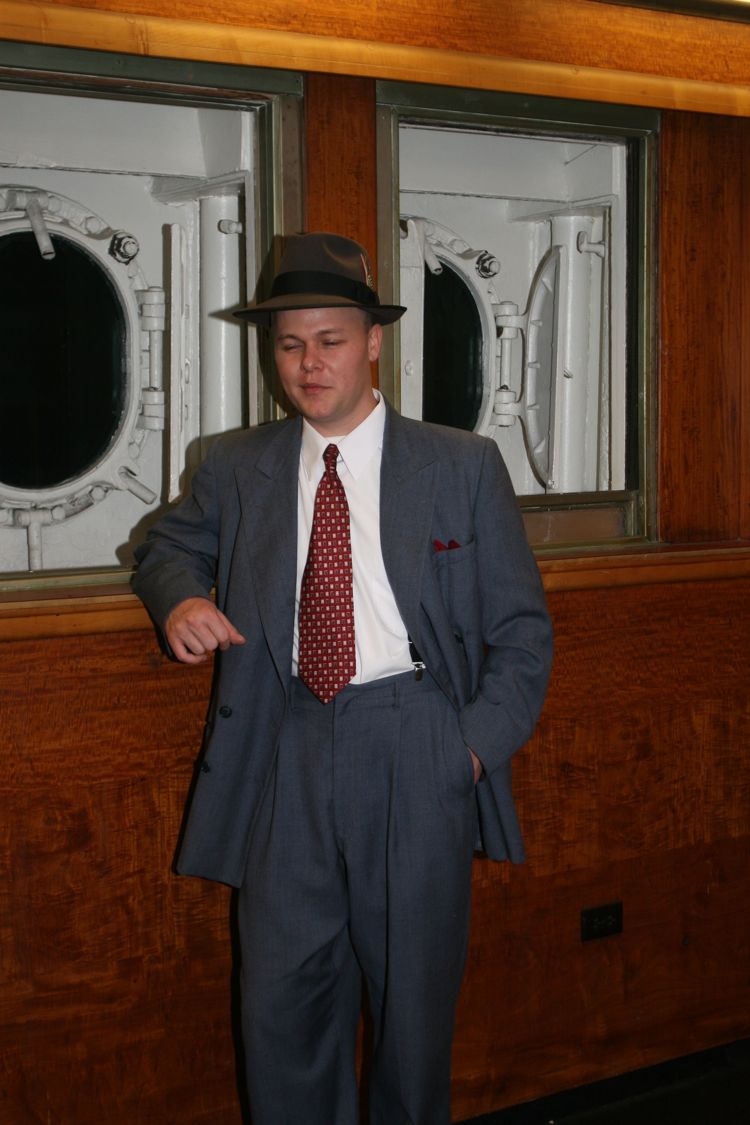 The "G-Man" got bounced
Did you know? - G-Man (short for Government Man) is a slang term for Special agents of the United States Government. It is specifically used as a term for a Federal Bureau of Investigation (FBI) agent. It is also a film called G Men staring James Cagney.
In FBI mythology, the nickname is held to have originated during the arrest of gangster George "Machine Gun" Kelly by agents of the Bureau of Investigation (BOI), a forerunner of the FBI, in September 1933. Finding himself unarmed, Kelly supposedly shouted "Don't shoot, G-Men! Don't shoot, G-Men!" This event is dramatized in the 1959 film, The FBI Story, where its somewhat implausible quality is in no way diminished. The earliest cite in OED for the American usage (as opposed to the Irish, see below) is 1930 from a book on Al Capone by FD Pasley.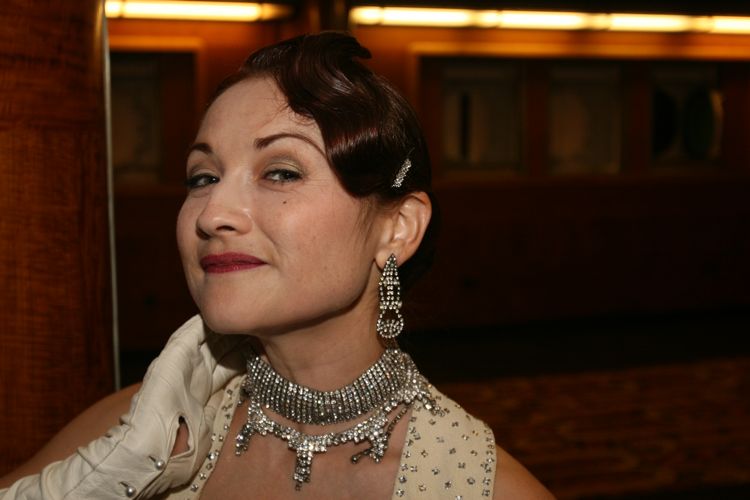 Look at all the ice!

We are beginning to close the place down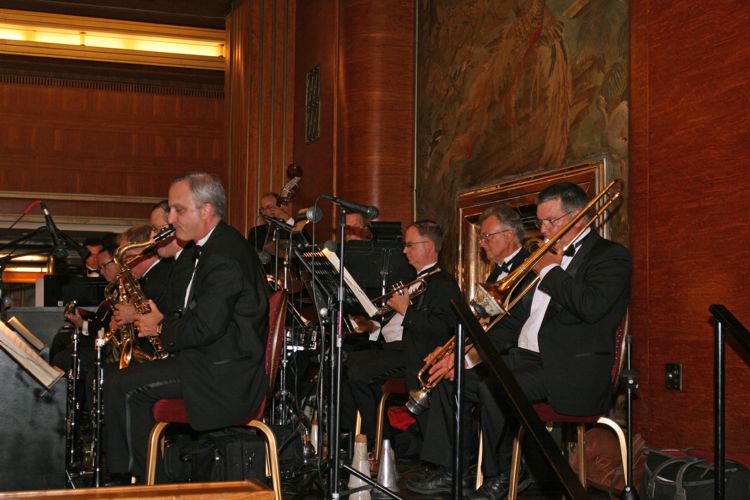 Going strong

Everybody that left is up
Great Evening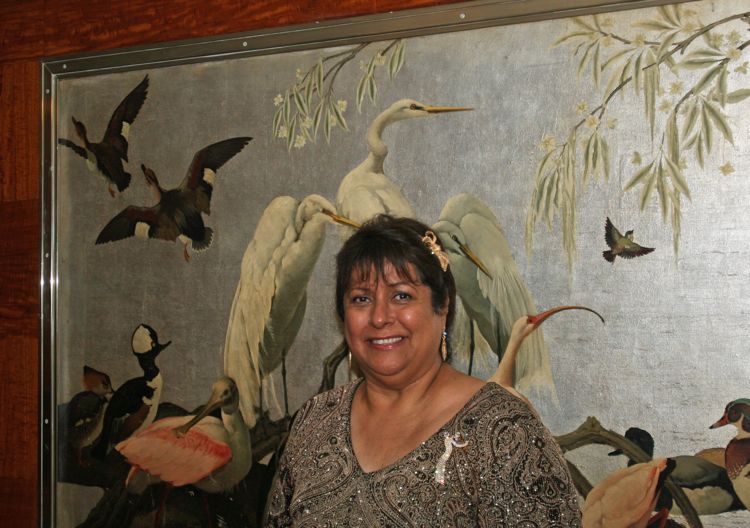 Did you know? - DEAN MORA AND HIS ORCHESTRA is the newest member of the Mora's Modern Music family, having been formed in 2006 to play the classic repertoire of the Big Bands of the 1930s and 1940s. This is the largest band ever assembled by Dean Mora: 20 musicians in all!: and has received great acclaim by dancers and big band enthusiasts alike.
The Orchestra has performed several times at Maxwell DeMille's Cicada Club (a 1940s-style supper club located at the historic Oviatt Building in downtown Los Angeles), as well as having performed at the newly-restored Levitt Pavilion in MacArthur Park. 2008 promises to be a year of many more performances by this group, easily the most "authentic" big band in Southern California.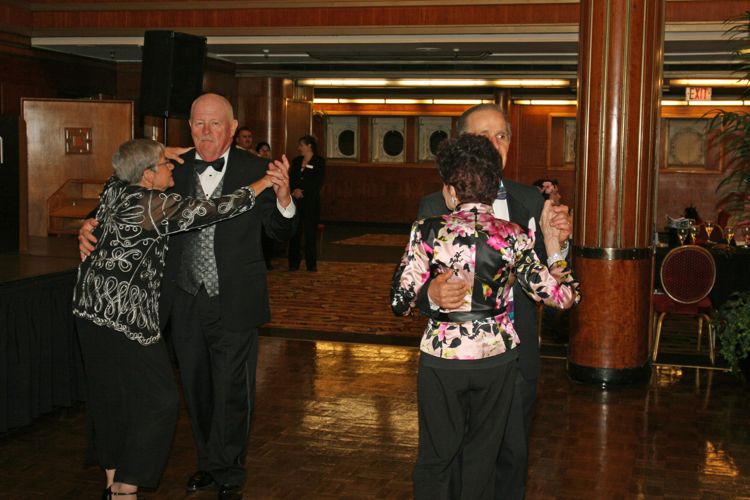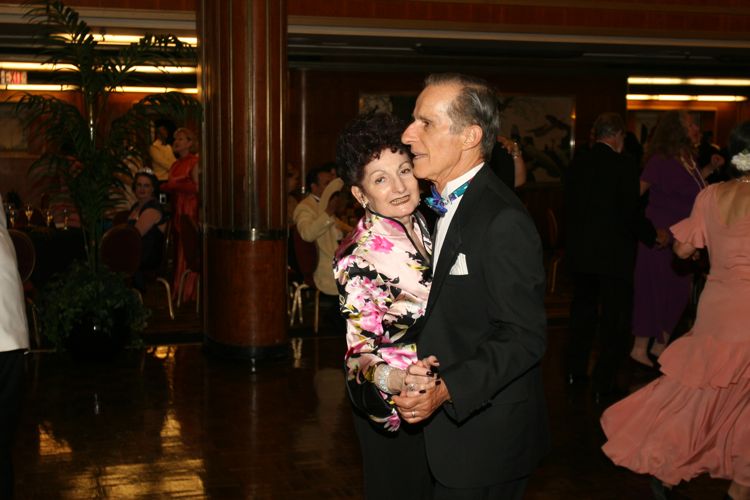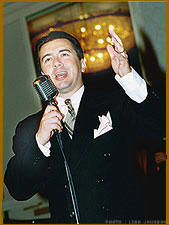 Did you know? - DEAN MORA is a Los Angeles-born pianist whose interest in the 1920s and 1930s was forged early on as a child; when he was 11 years old, he watched the movie "The Sting", and was instantly smitten with the cars, clothes, and music associated with the film.
After graduating from California State University, Northridge in the mid-1980s, Dean joined up with noted ragtime scholar Galen Wilkes' Palm Leaf Ragtime Orchestra, and later on with another local ragtime group, The Magnetic Ragtime Orchestra.
In 1994 Dean decided to forge ahead into more "modern" music with the formation of his 1920s/1930s band, Mora's Modern Rhythmists. The rest, they say, is history..
Silver Birds Make A Super Backdrop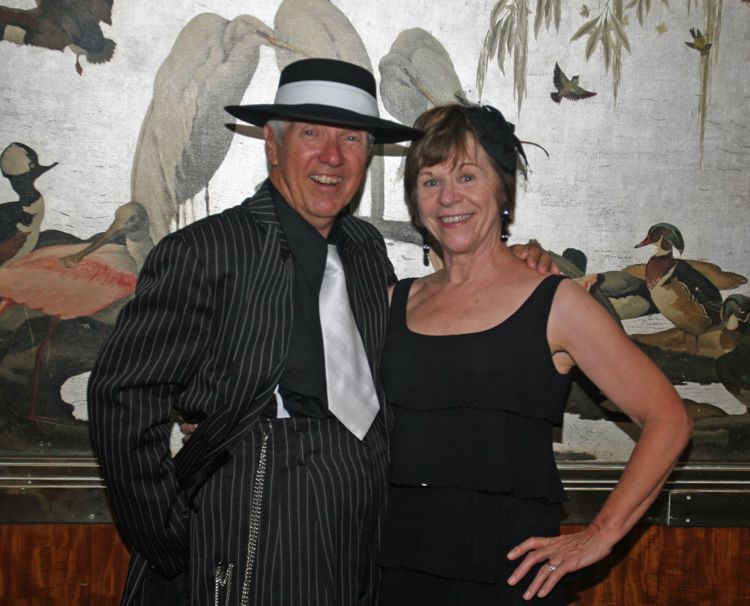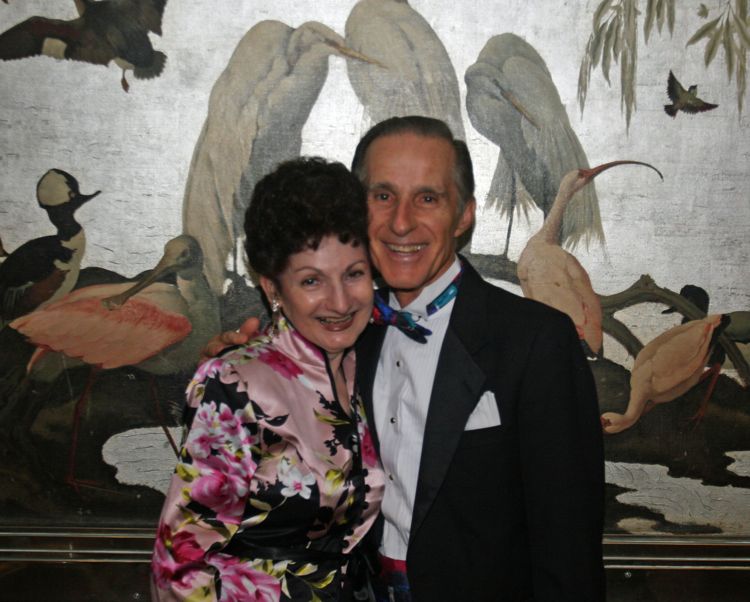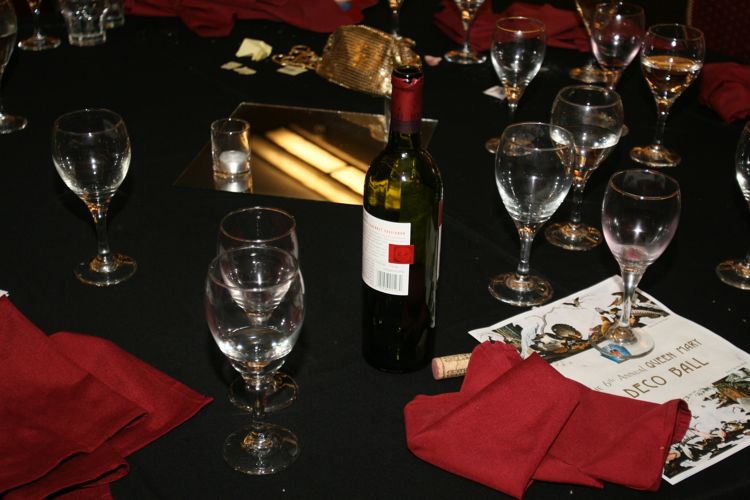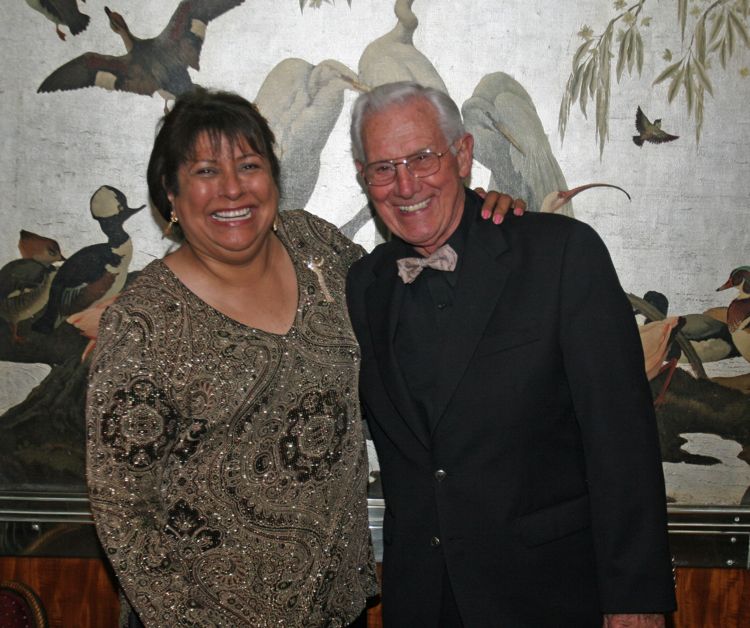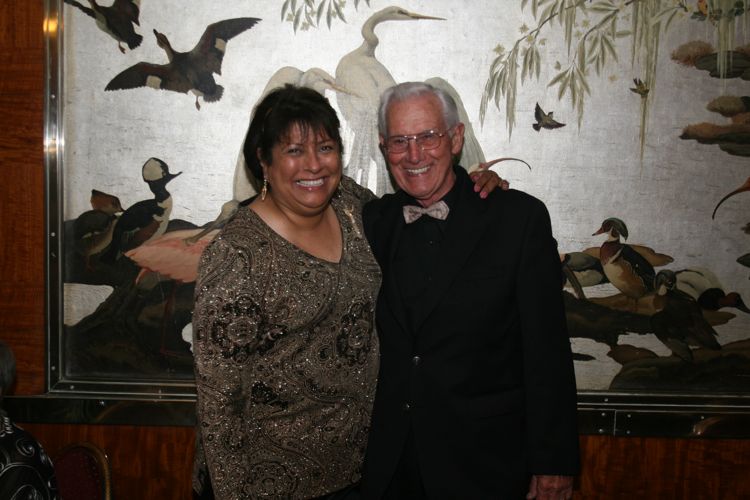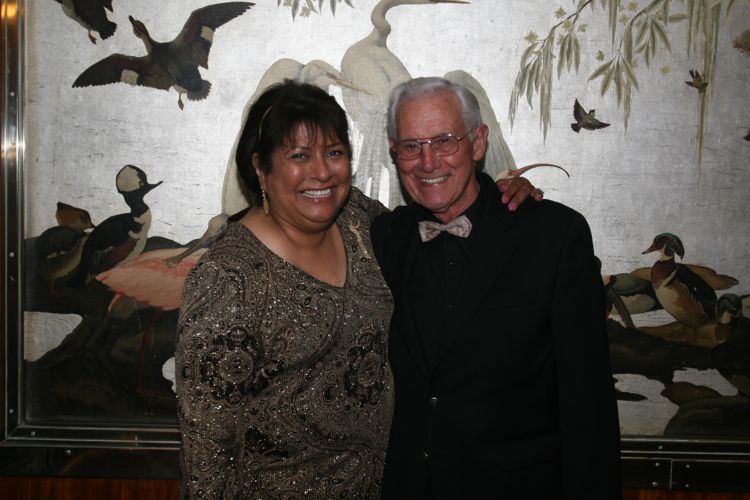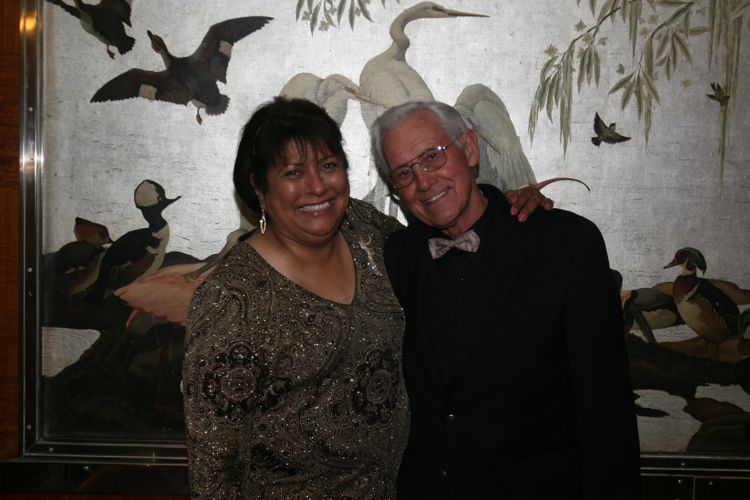 The Dance Is Over And The Real Adventure Begins
Leon Looses His Car....

...and Leon says "I wonder where my car is???"
He forgot to drop the breadcrumbs!
Did you know? - A puzzle is a problem or enigma that tests the ingenuity of the solver. In a basic puzzle, one is intended to put together pieces in a logical way in order to come up with the desired solution. Puzzles are often contrived as a form of entertainment, but they can also stem from serious mathematical or logistical problems — in such cases, their successful resolution can be a significant contribution to mathematical research.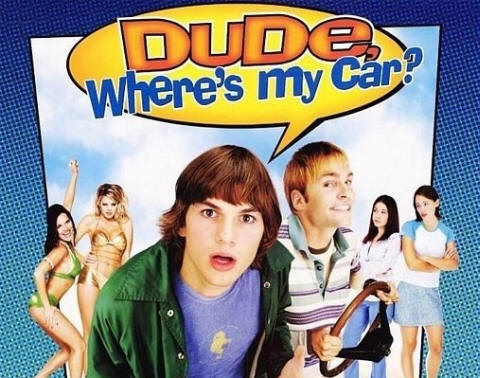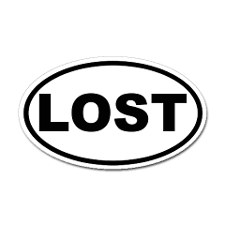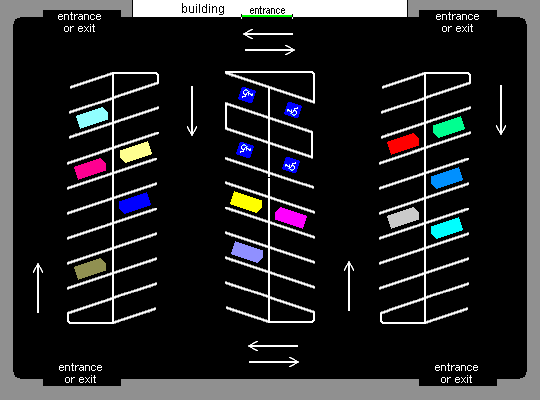 Due to Leon and the time of the evening, we did NOT follow the arrows very well!