Inside Passage (June 21st)
Carved by glaciers and blanketed with majestic hemlock and spruce, Alaska's 'panhandle' rivals Scandinavia for pristine water mountain views. A leisurely cruise among the fjords and forested islands of the Inside Passage takes you into prime habitat for bald eagles, sea lions, porpoise, and whales.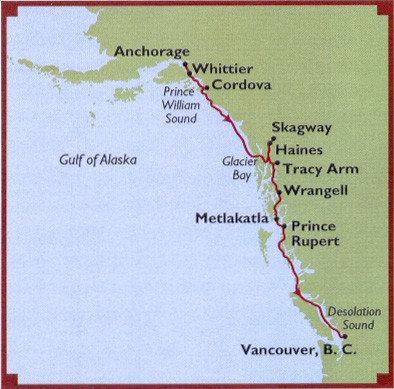 The Inside Passage of southeast Alaska is the home of Tlingit, Haida, and Tsimshian Indians - you'll see their rich heritage reflected in dramatic totem poles and other Native arts.
Russian setters left a legacy on onion-domed churches gleaming with icons and gold. Prospectors, lumberjacks, and fishermen, have added to the complex tapestry of Inside Passage history and culture.
Like the coastal Indians that paddled cedar canoes along Inside Passage waterways, modern travelers use Alaska state ferries to connect port with port. Large and small cruiseships, charter boats, and private yachts call at picturesque towns and scenic wonderlands like Misty Fjords National Monument, Tracy Arm, and Glacier Bay.
Highway access from the contiguous states comes at Haines, Skagway, and the friendly ghost town of Hyder, on the British Columbia border.
Did You Know? The Inside Passage of the Alaska Panhandle and coastal British Columbia is a coastal route for oceangoing vessels along a series of passages between the mainland and the coastal islands. Ships using the route can avoid some of the bad weather in the open ocean, and visit the many isolated communities along the route. It is heavily travelled by cruise ships, freighters, tugs with tows, fishing craft and ships of the Alaska Marine Highway and BC Ferries systems. The name Inside Passage is also used to refer to the ocean and islands around the passage.

The Alaskan portion of the Inside Passage, in the north, extends 500 miles from north to south and 100 miles from east to west. The area encompasses 1,000 islands, 15,000 miles of shoreline and thousands of coves and bays. British Columbia's southern portion of the route is of similar extent, with up to 25,000 miles of coastline, and includes the narrow, protected Strait of Georgia between Vancouver Island and the B.C. mainland, the Johnstone and Queen Charlotte Straits between Vancouver Island and the mainland, as well as the wider and more exposed Hecate Strait near the Queen Charlotte Islands.
Sailing Sailing Toward Home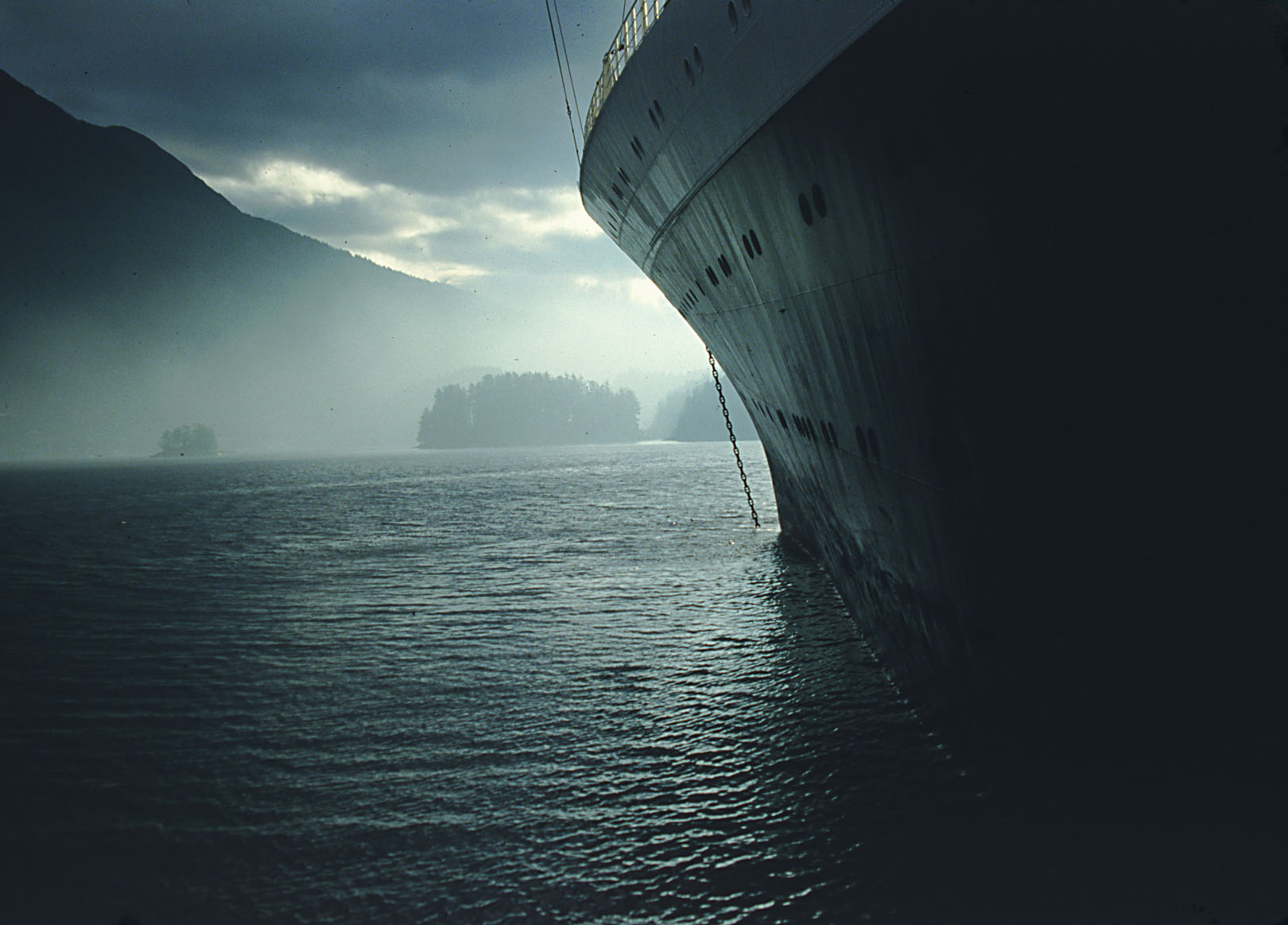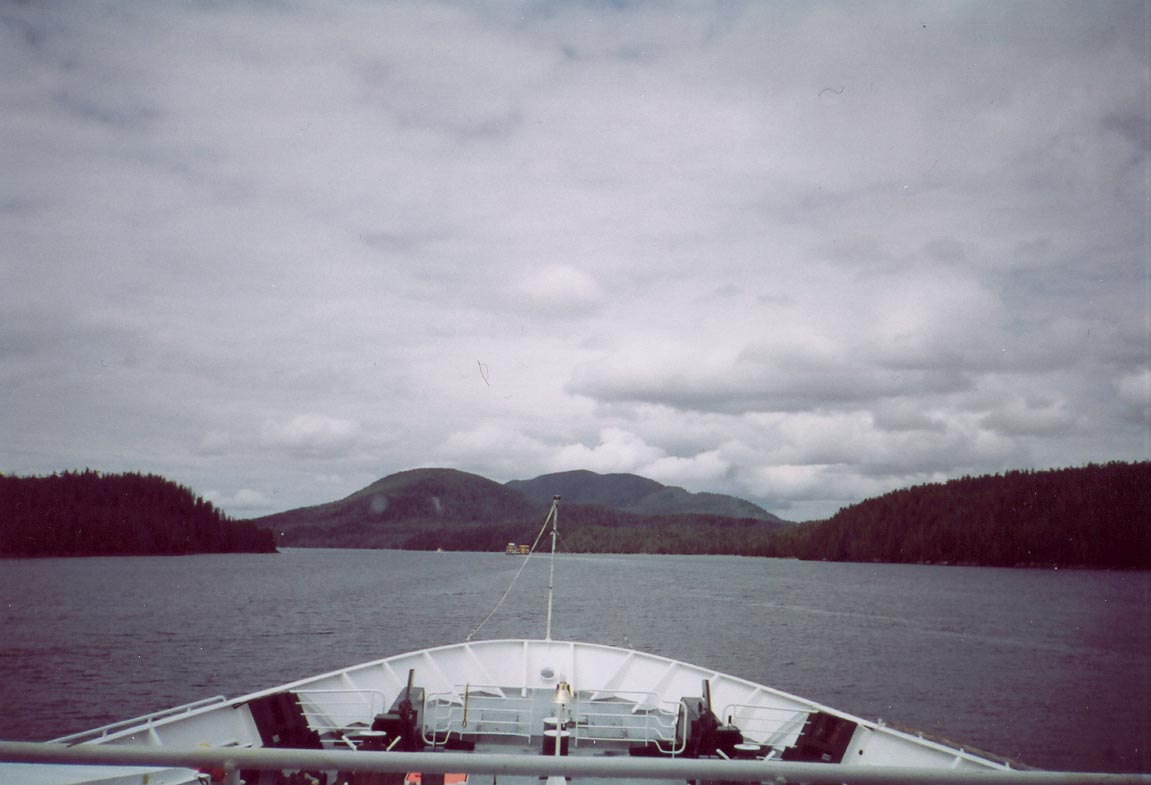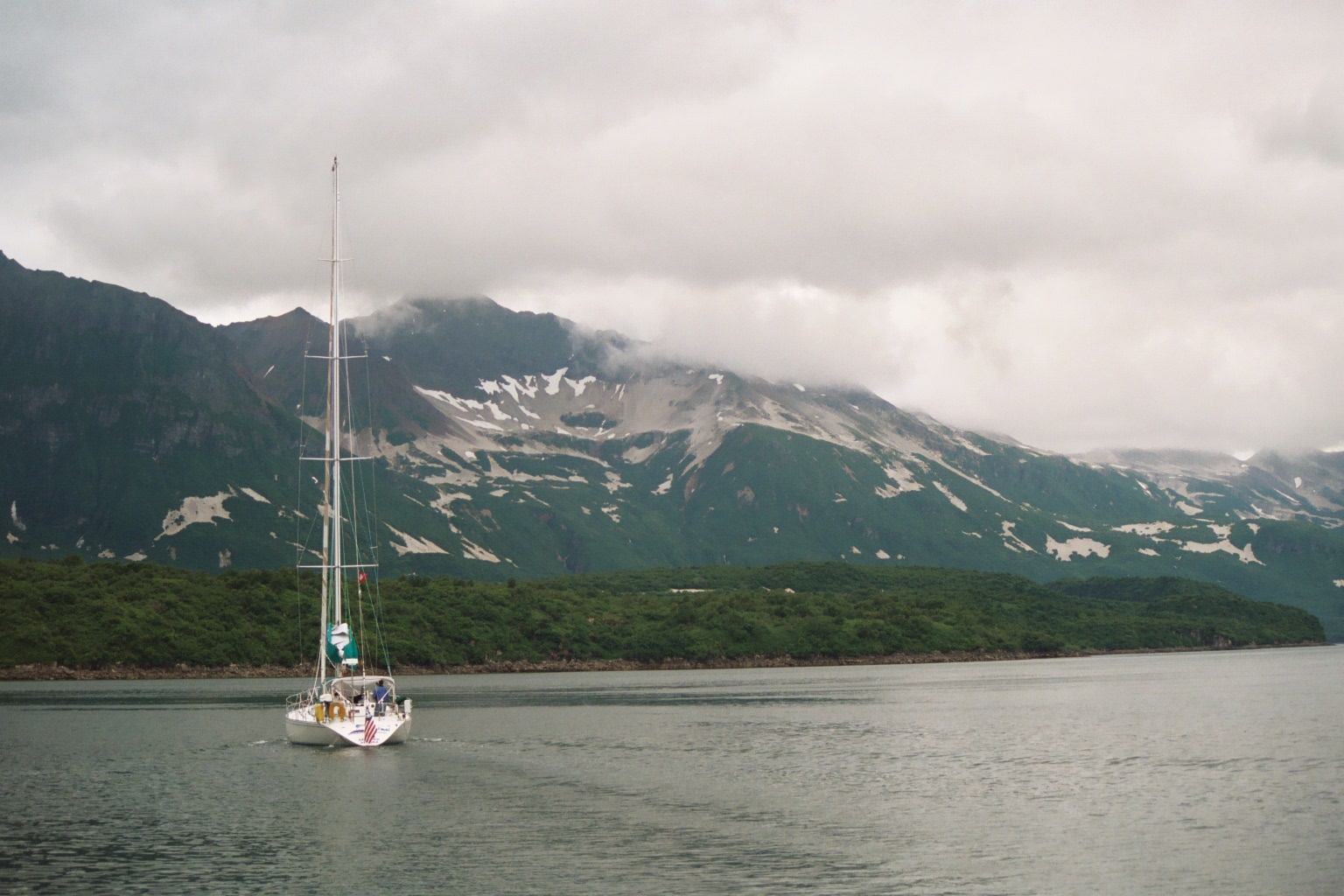 Time To Tour The Ship
Here we are on the ship heading for Canada. Electronic golf is the sport of the day. All of us wondered around the ship saying goodbye.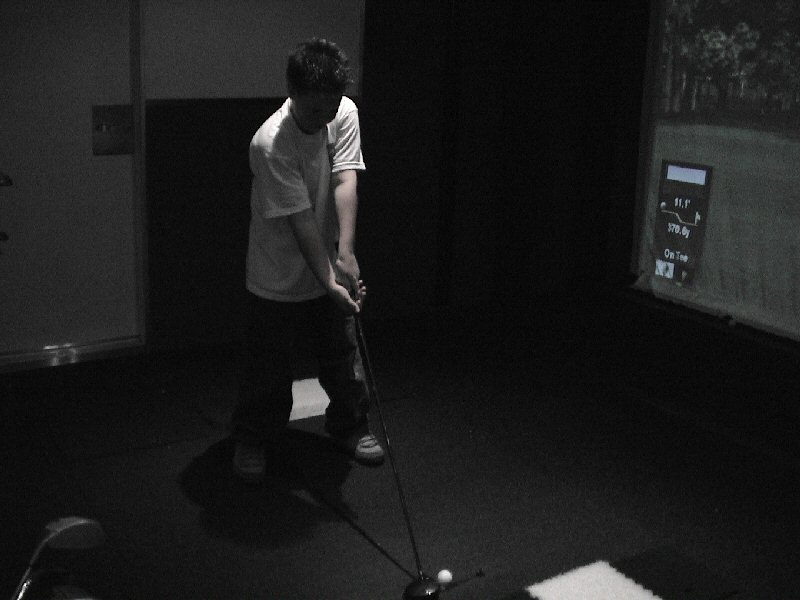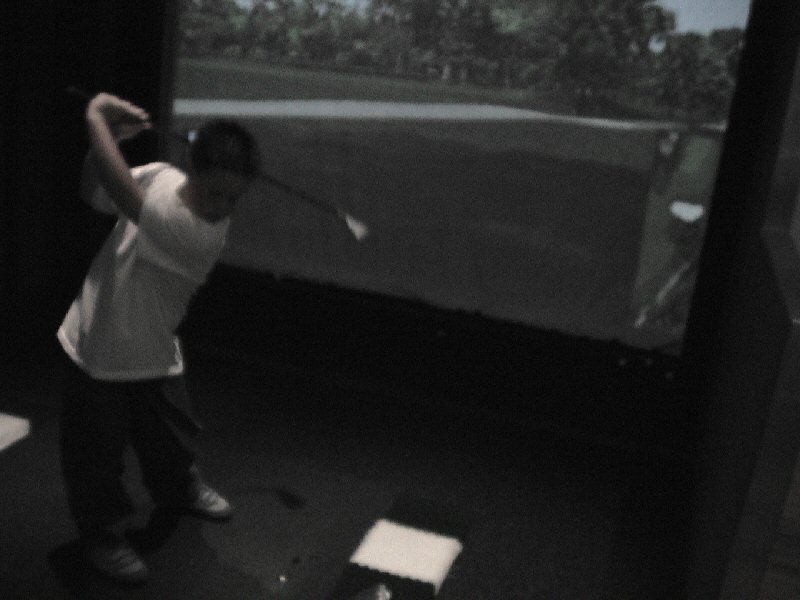 Grandma gives golf lessons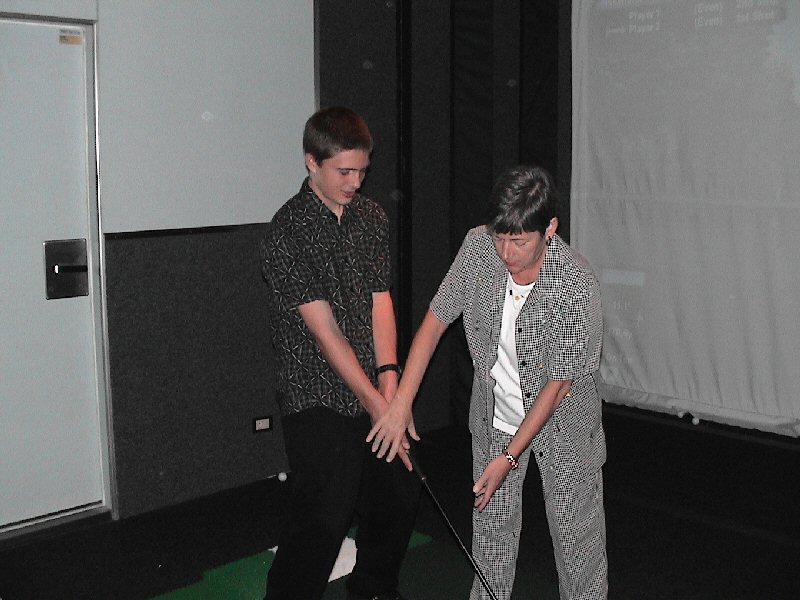 Magnificent sunset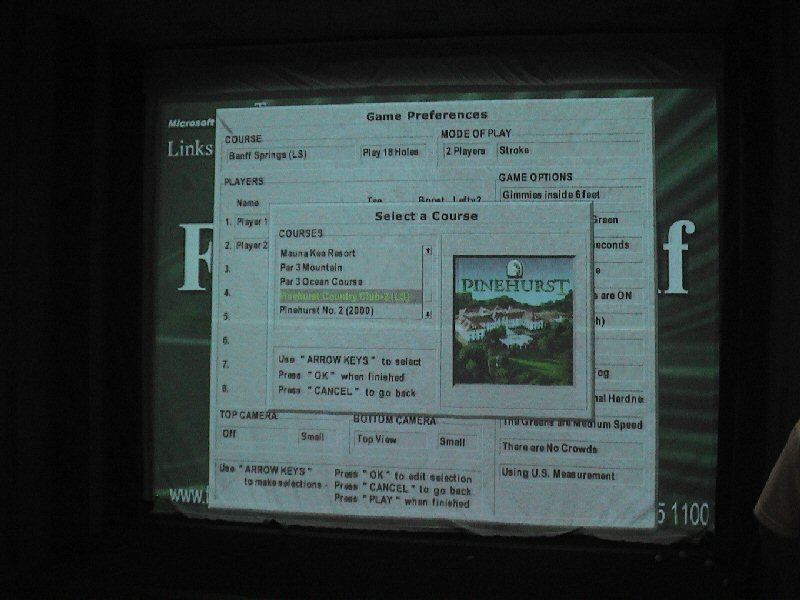 We Had A Suite So The Three Teenagers Had Plenty Of Room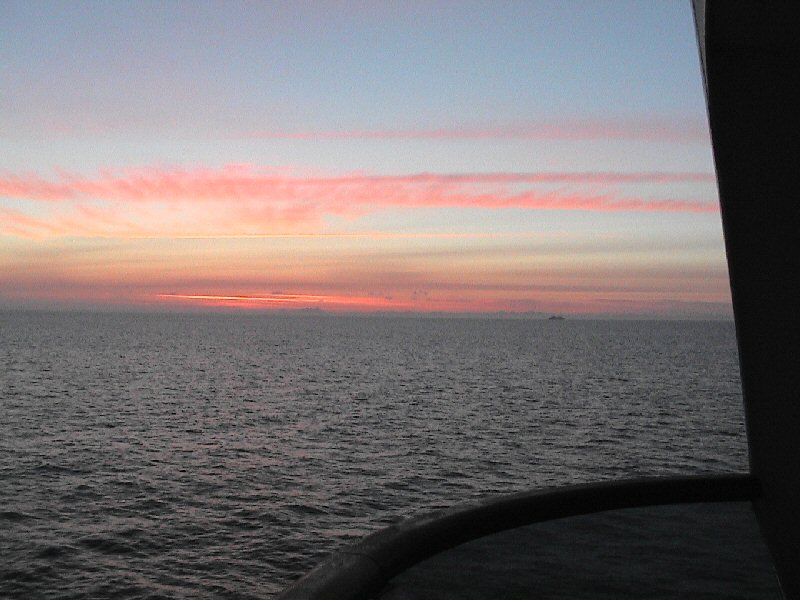 We never asked what the weight limit on the upper bunk was...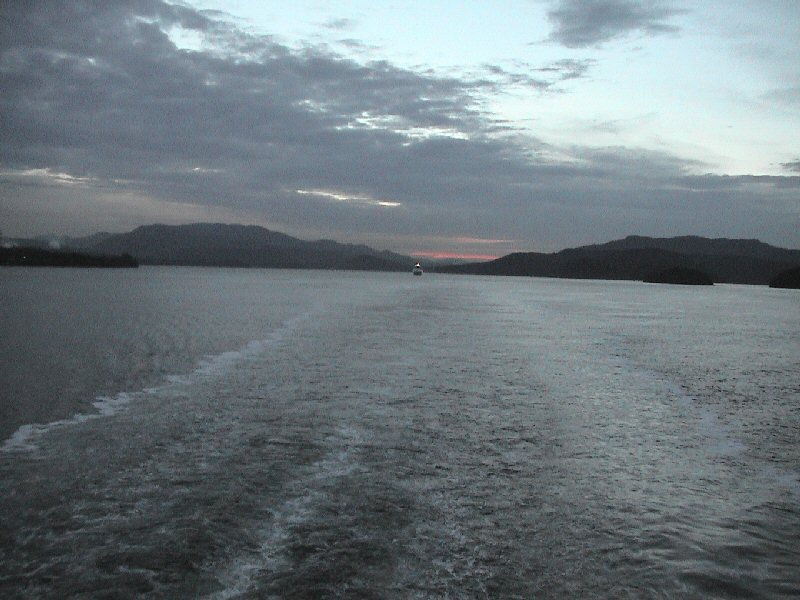 View form the back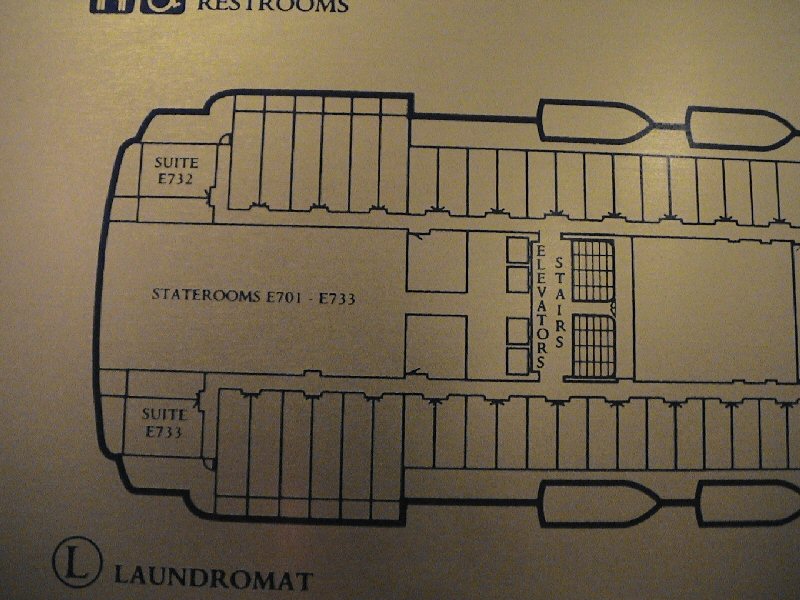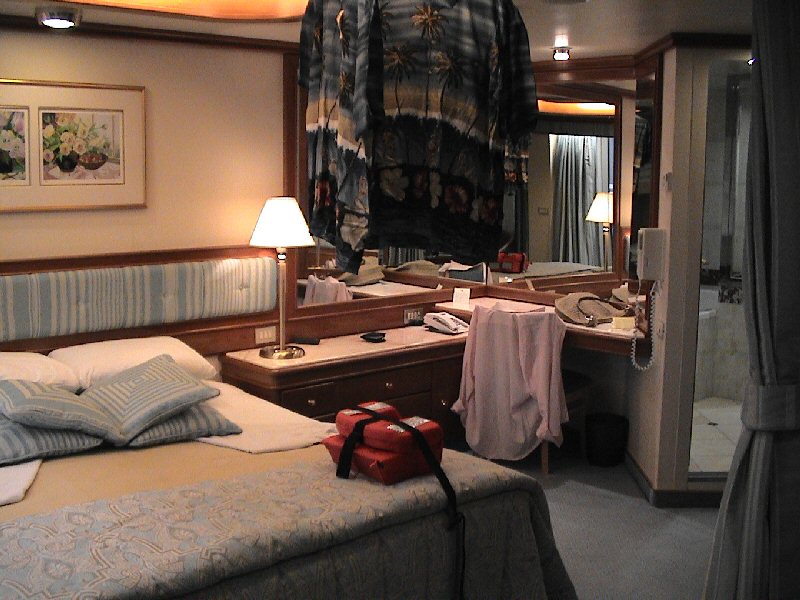 We had plenty of room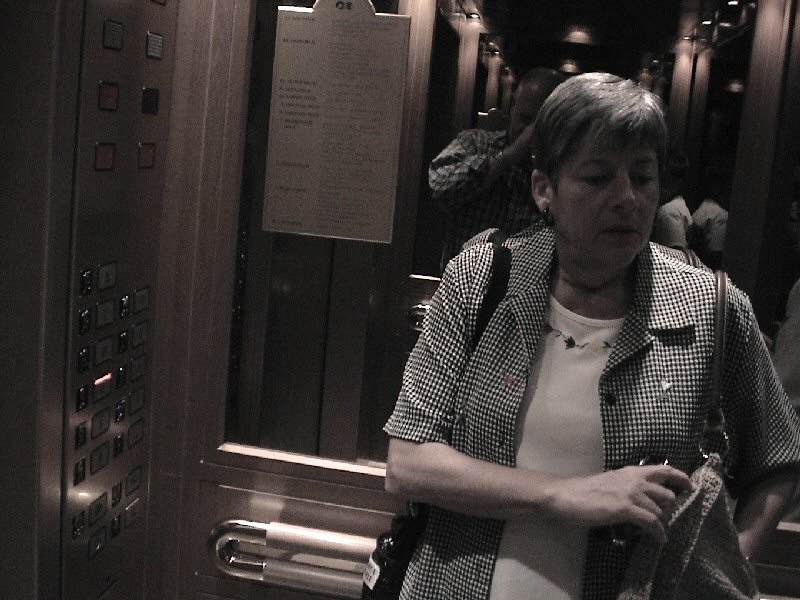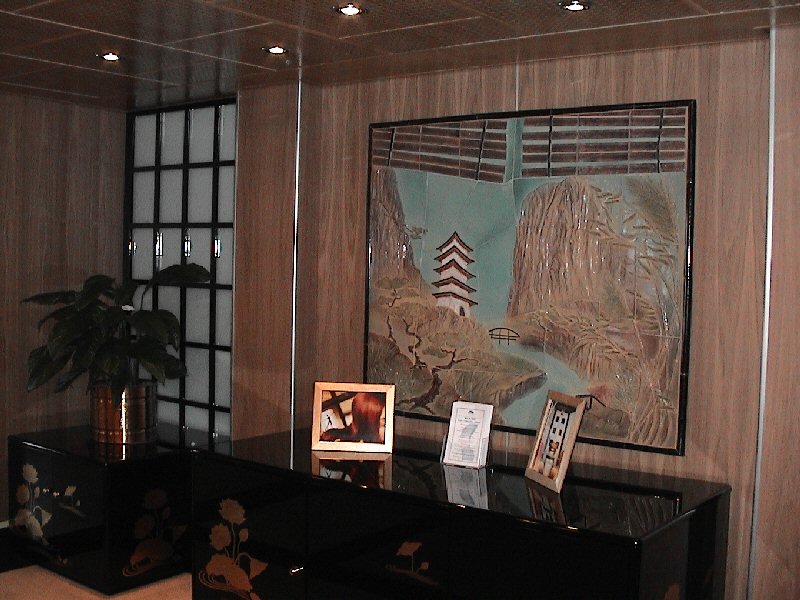 >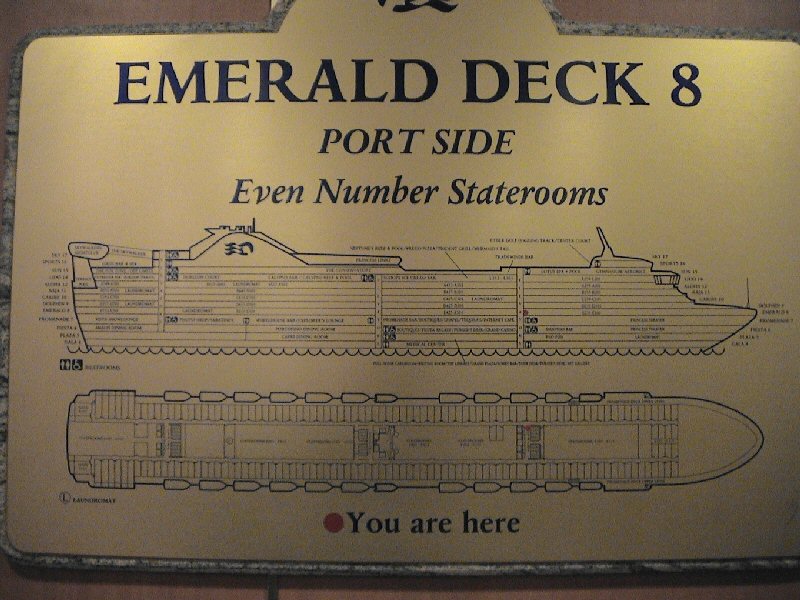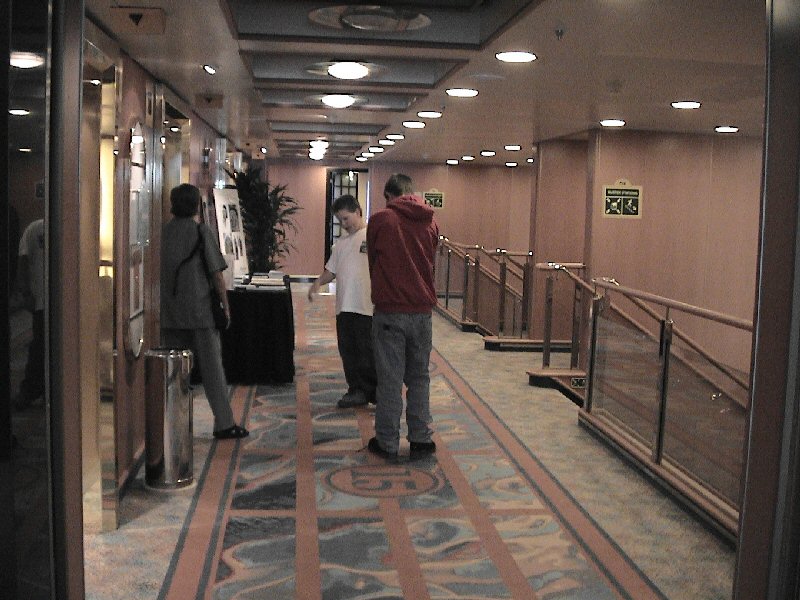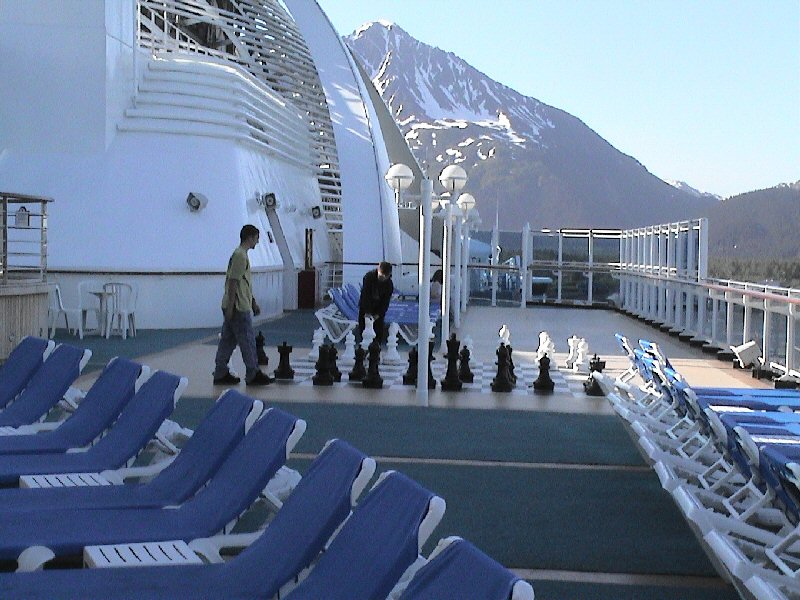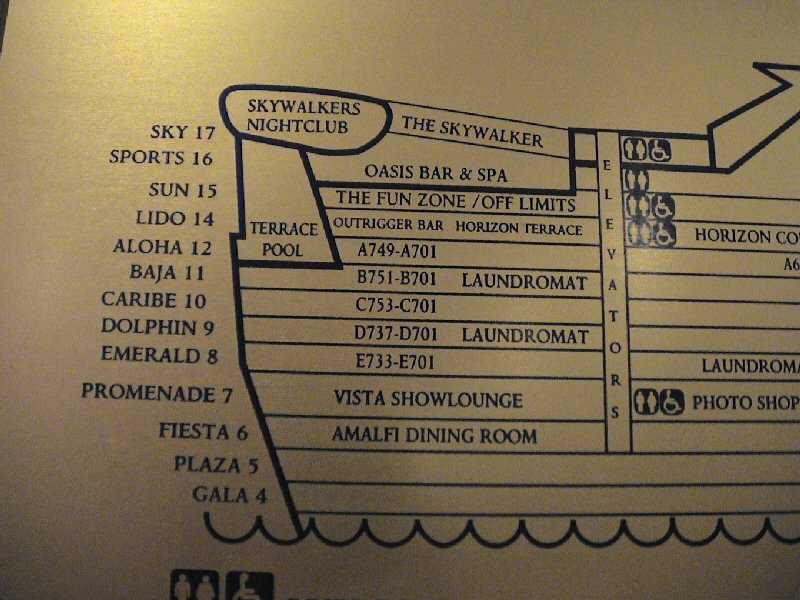 The boys and Grandma liked being up high.... Grandpa, not so much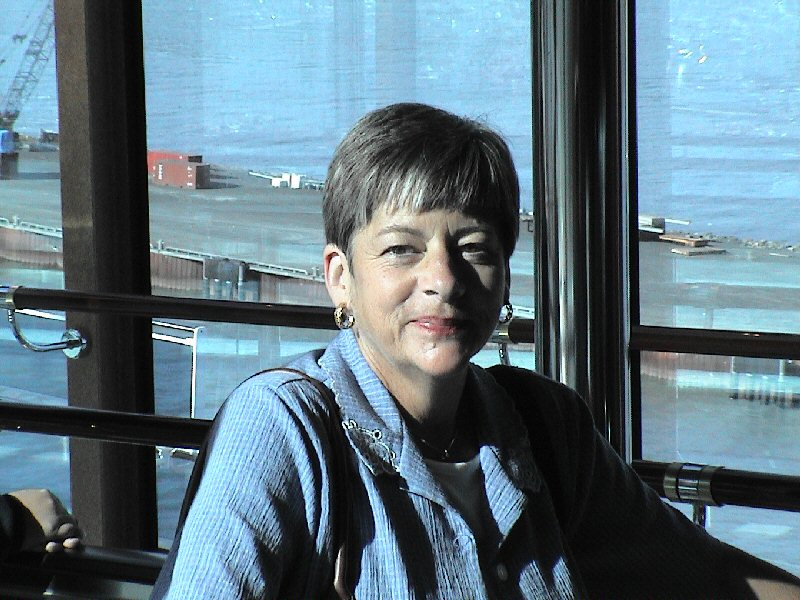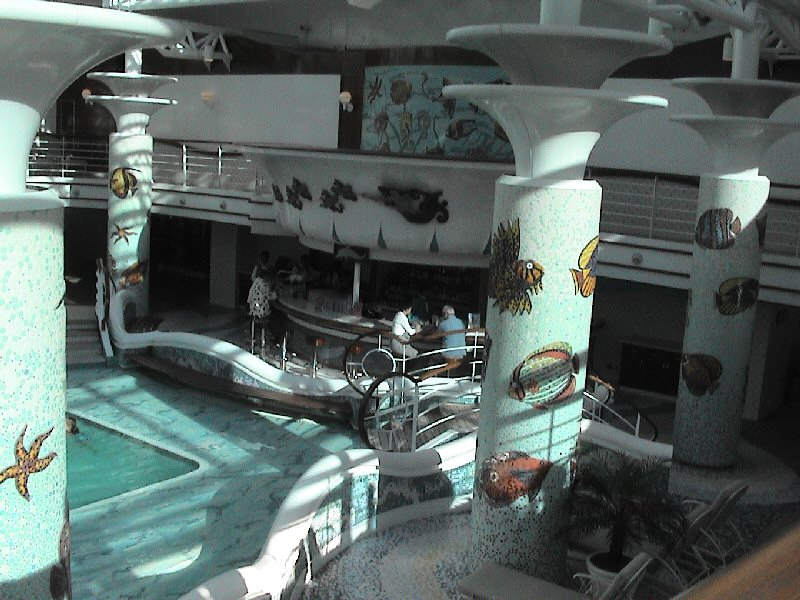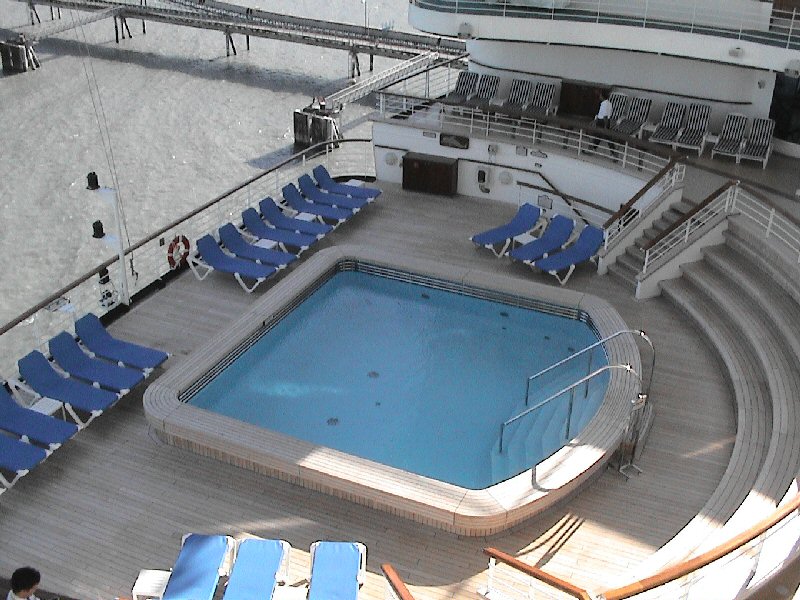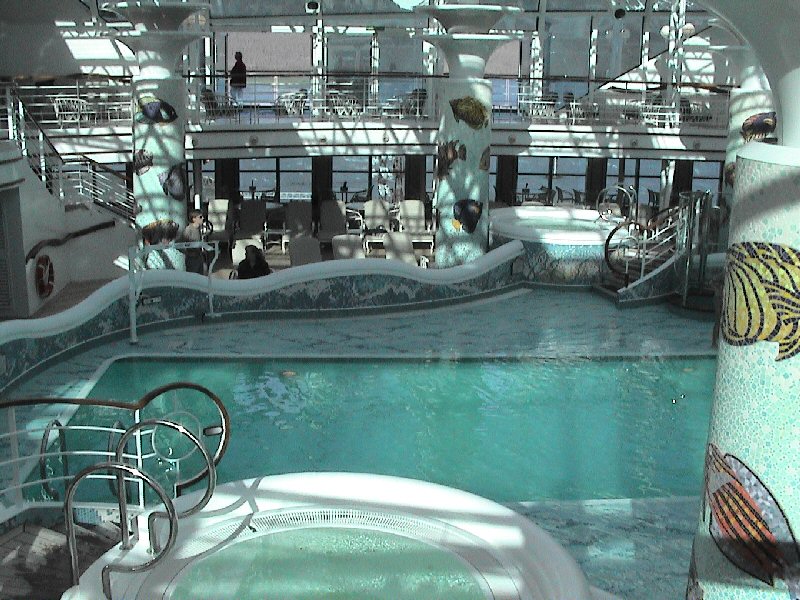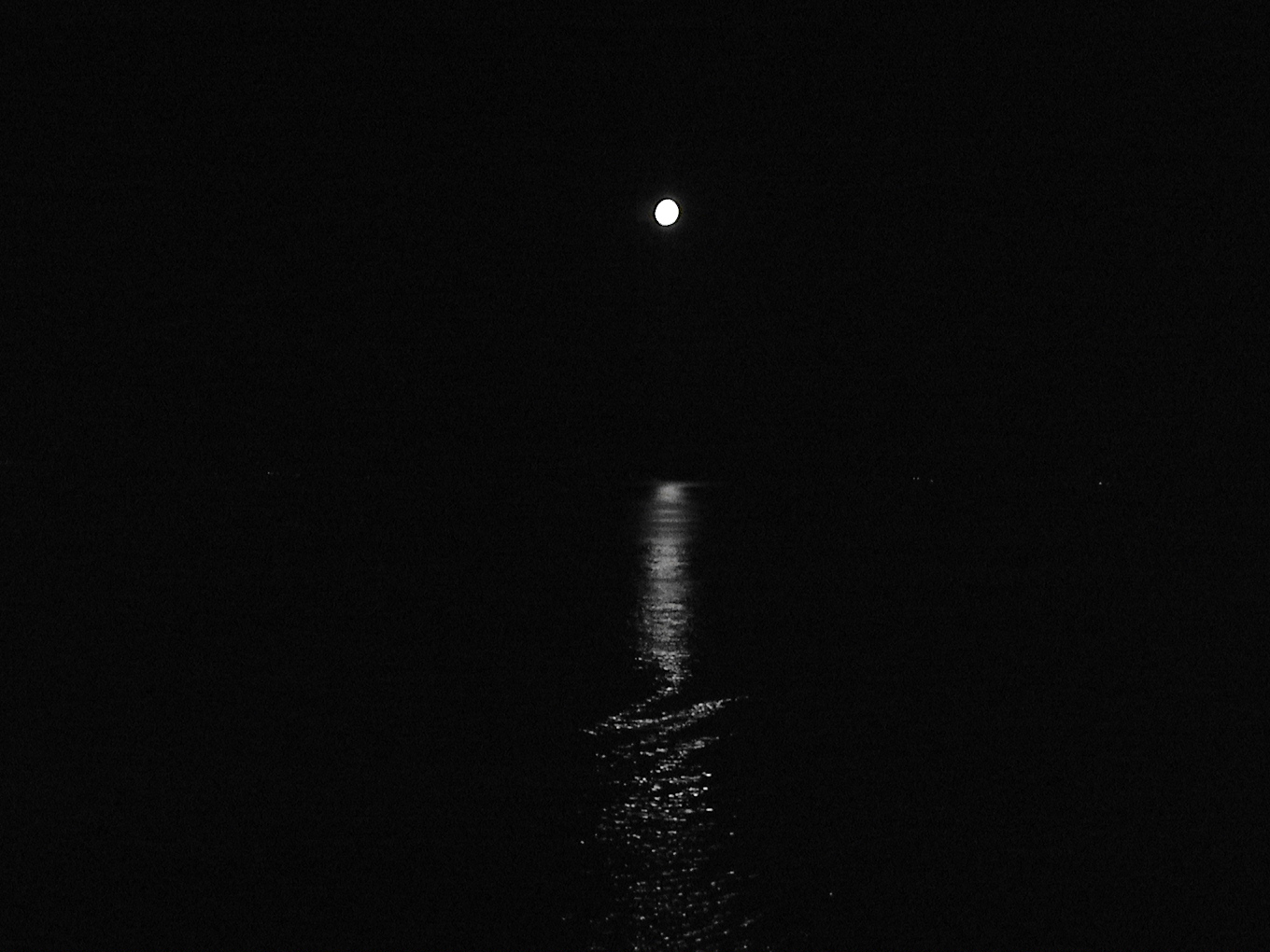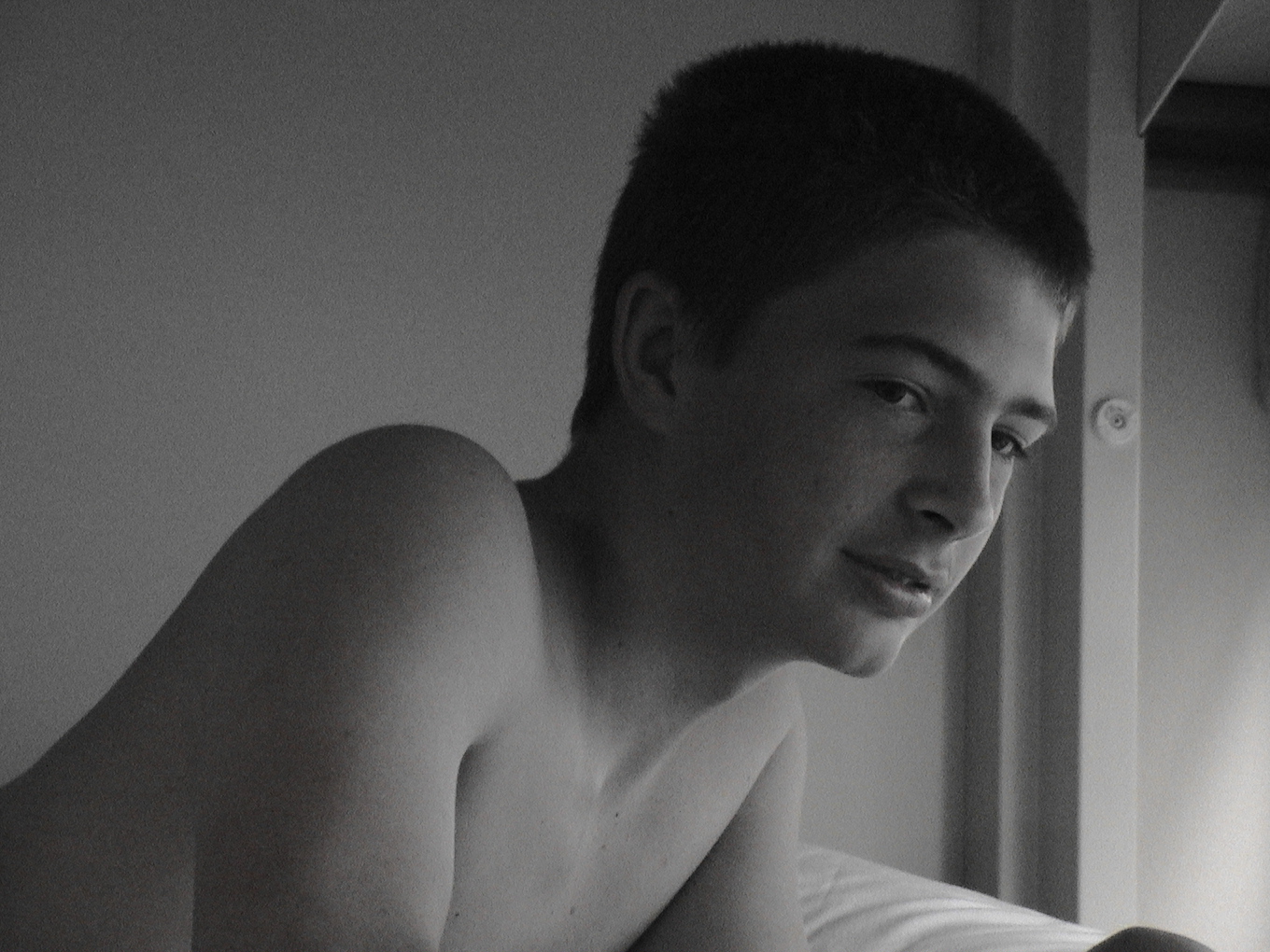 Beddy time for Jon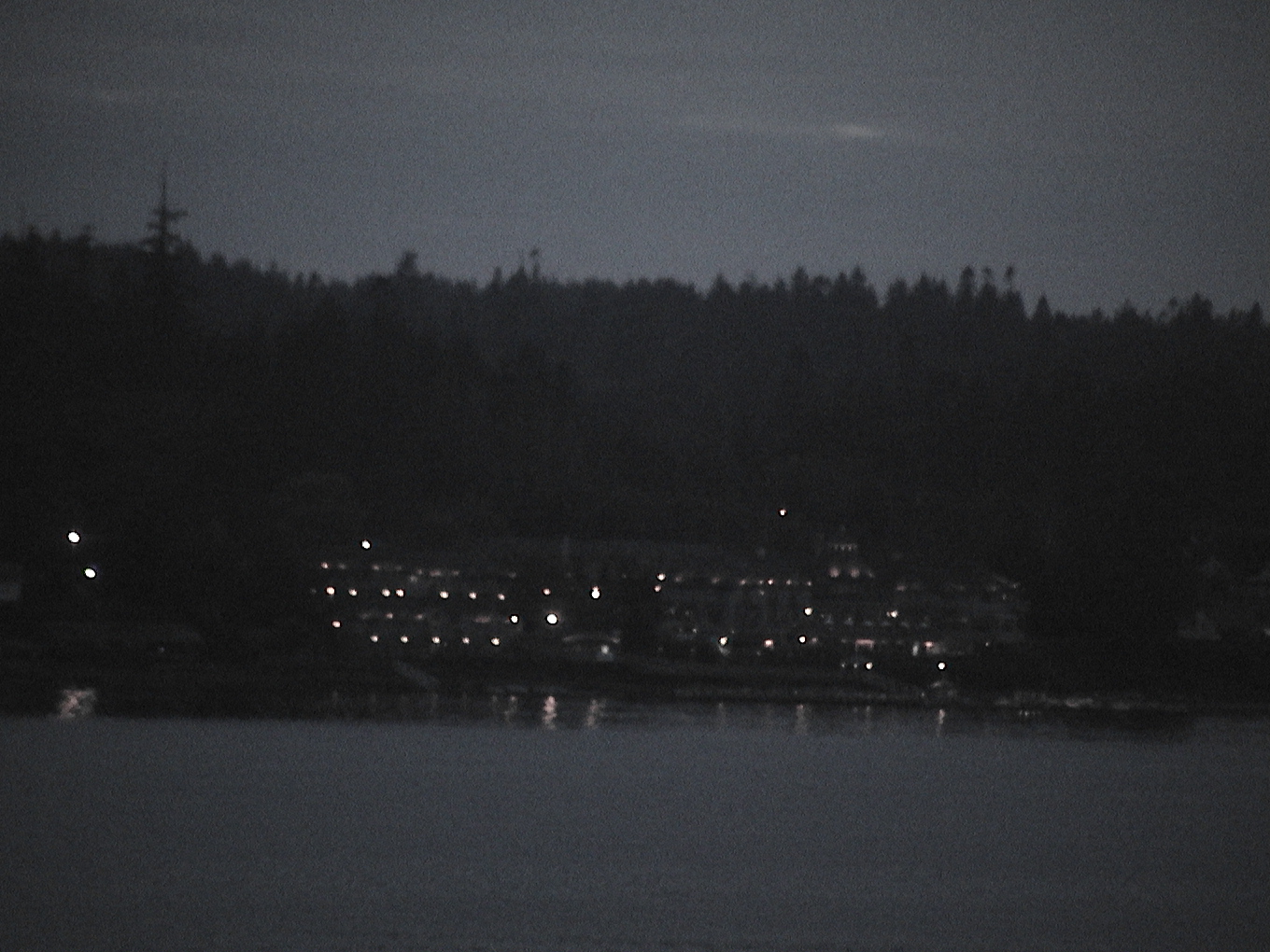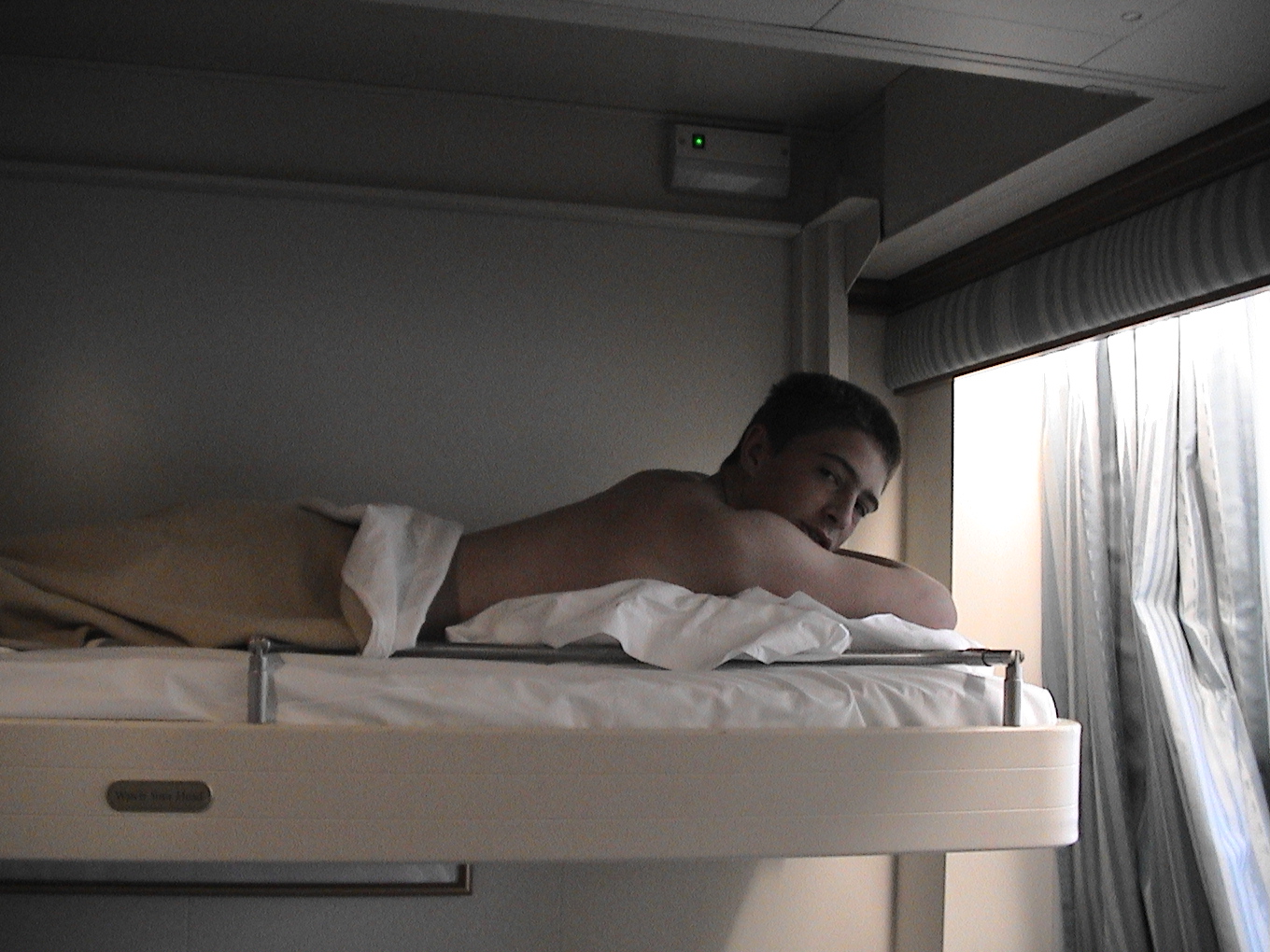 Almost knocked out