Decorating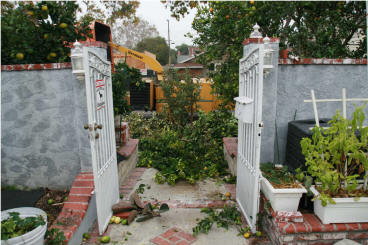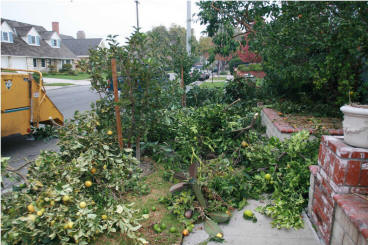 We had the trees trimmed and they did a super job but the trees all grew back within a year and bigger tan before!

Careful.... Men at work. This is an all day job and thanks to Pete, the lights go on very nicely! He has a job for life!

Sue does the under the tree items... A lifetimes collection of stuffed animals and dolls!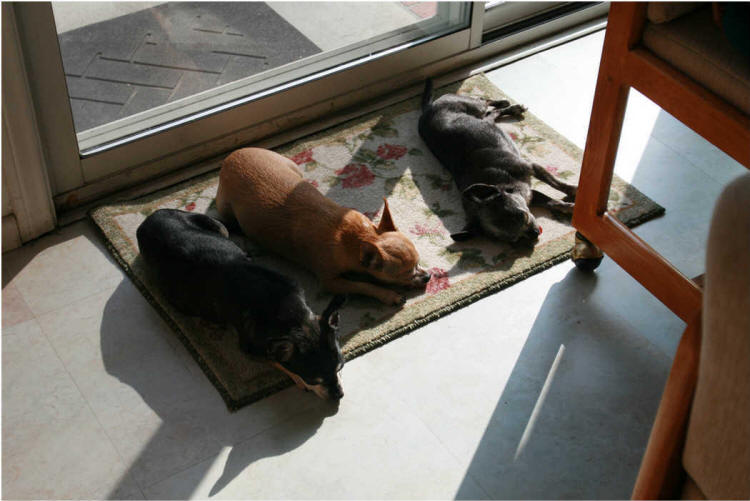 Pinky, Sarge, and Mickey just worked themselves to a frazzle and had to rest!
Christmas Dinner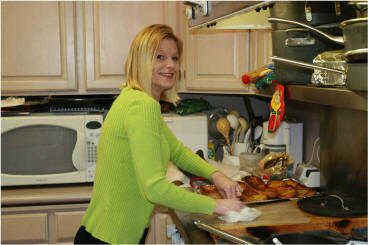 Lisa is cooking and Mickey is confused! Is Lisa the new "Meat Man???" No Mickey... She is just assisting!

Diane and Pat visited and the real "Meat Man" is doing his thing!

Laurie joined us for dinner and graved us with her constant smile and humor! Yeah! Laurie!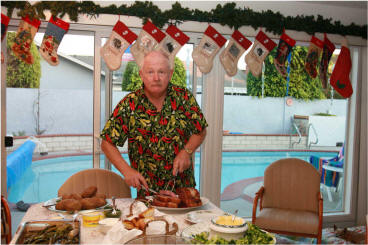 The family gathers for a slab of prime rib and other goodies!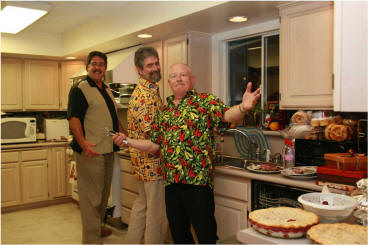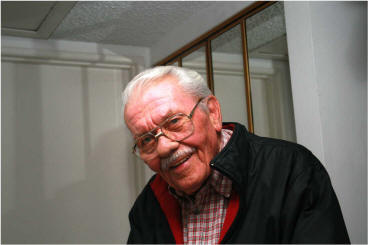 There are at least two hams in the kitchen, maybe even more! McTevia is ready to eat!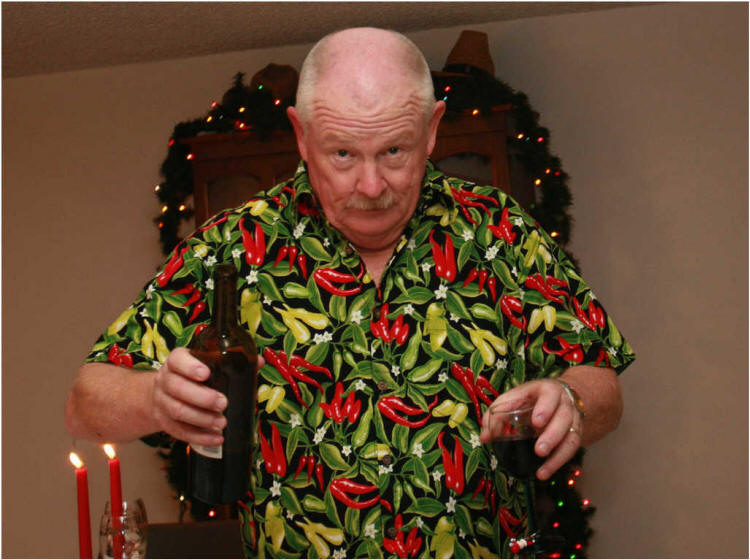 This is how wine is supposed to be poured... sort of!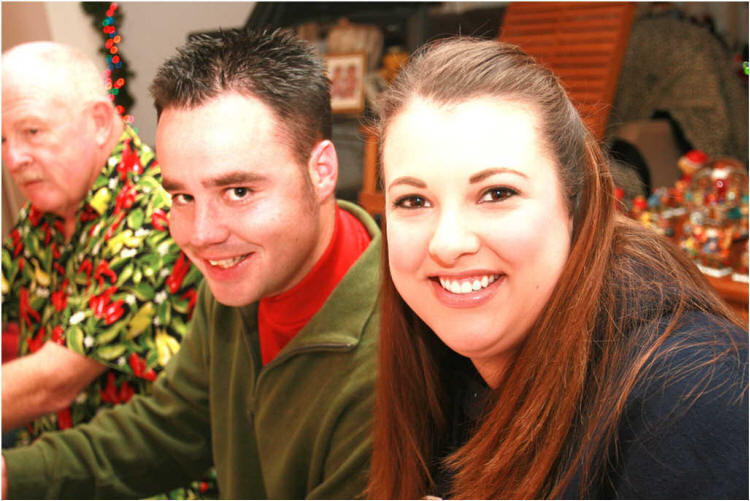 Vicky's daughter, Robbie and Vicky joined us for dinner as Del was in the hospital. We missed Del but kept the family fed!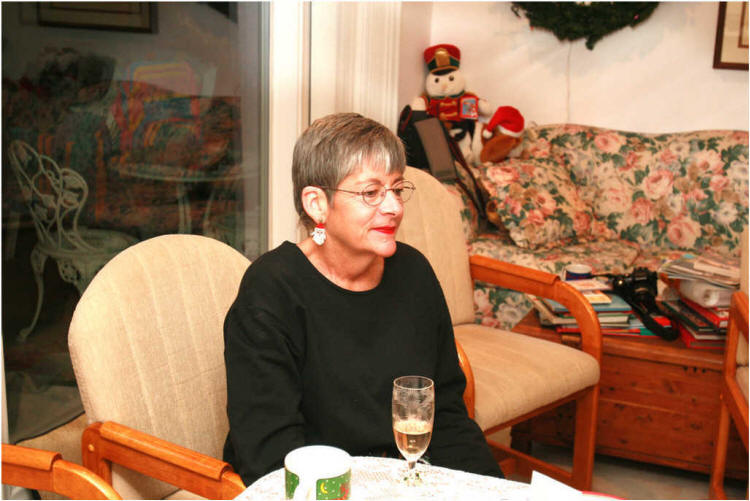 Grandma oversees the activities and partakes in a sip or so of champagne!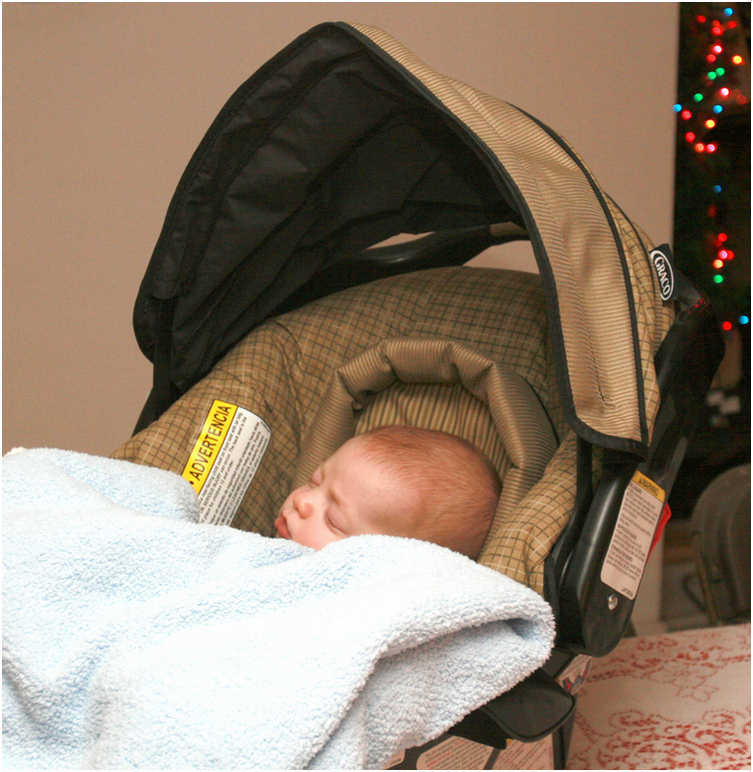 Theo arrives later in the evening to get introduced to everyone. He is a good sleeper and was a delight!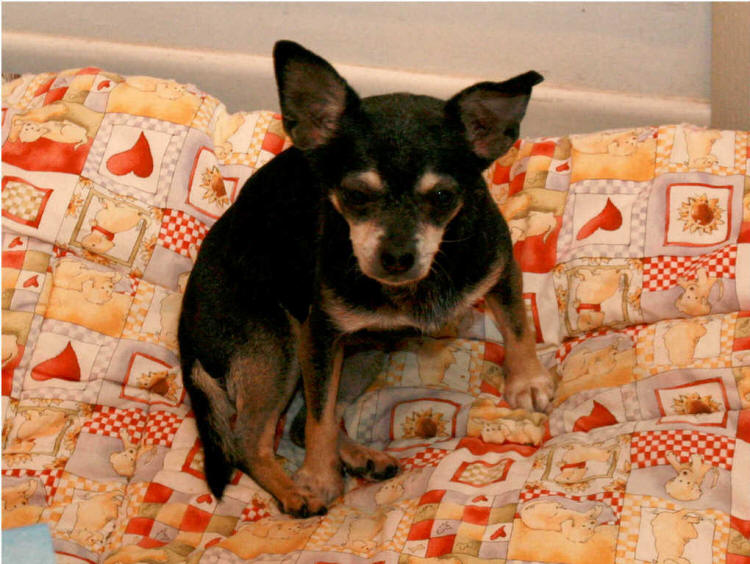 Pinky was not so sure about the newcomer! Taking
My Mommies" attention???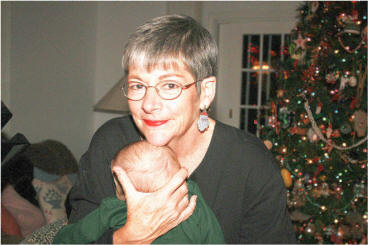 Of course, the grandparents get to hold the varmint. See, his head looks just like Paul's!
Disneyland 2006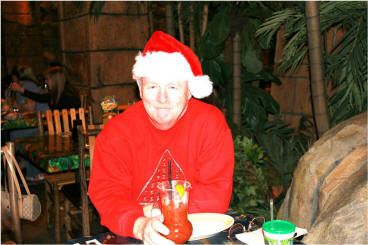 Robin, Nick, and Bob join Diane and Pat and the girls for a day at Disneyland. Jeanette and Connor were going to join us but never quite made it... Too bad!

Listen to the birdies sing! In the Tiki Room at Disneyland

Paul's favorite holiday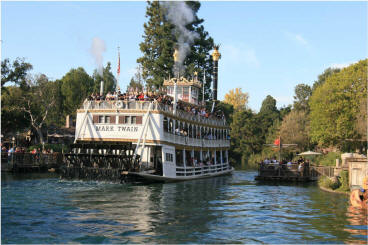 It was a beautiful day in Southern California!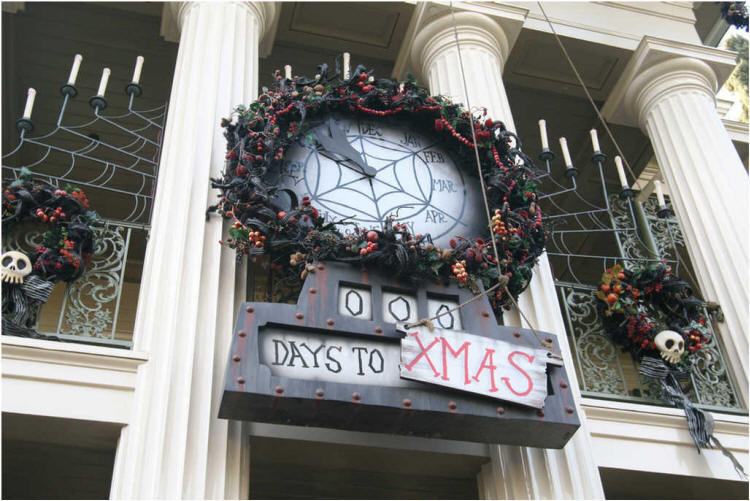 Robin says thumbs up! Santa is wishing Merry Christmas to everybody!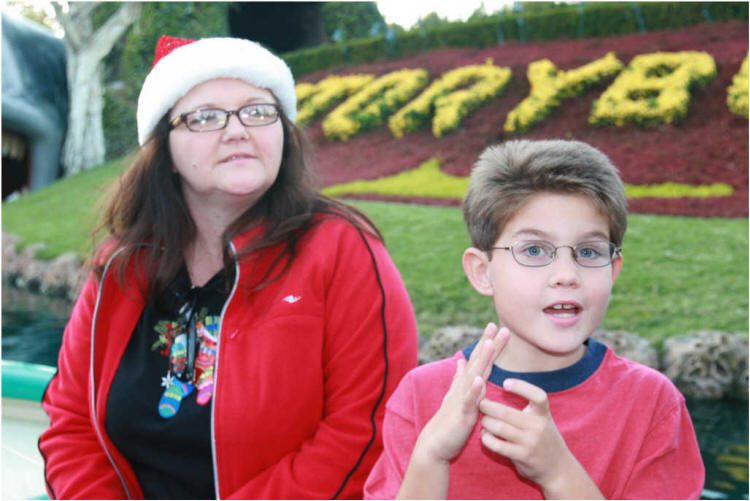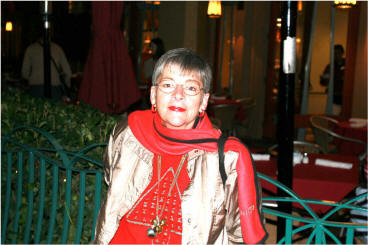 We had dinner at Catal this year and went back for the fireworks and snow!

Someone was excited about the fake snow! Who could that person be???

IS there a theme here? Yup! Two people in love enjoying their time together and all the joys of life!
We Can't Remember!

A sign of getting old... These pictures were in the camera and we had a good time but
where we were is still a mystery> Do you have a clue??
Christmas Play

It was nice to see Mitch and Jeanette together again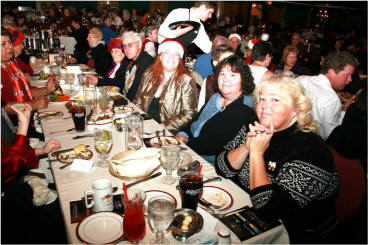 The gang enjoy the visit to the Christmas Play!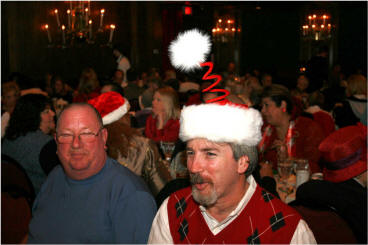 Franklyn and Michele are important members of the band! Theo got to see his first
play up close and personal with Mrs. Claus!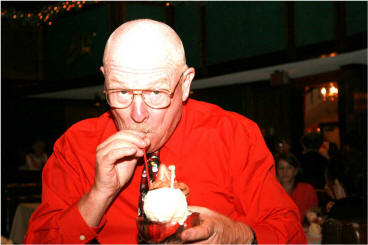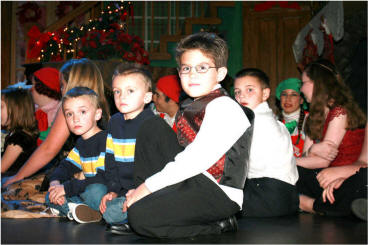 Paul shows the proper etiquette in drinking while Nick is hamming it up on stage with the Claus' Family

Yes... That is Theo in Mrs. Santa Claus's arms! The 18th year a member of
our family has a child up on stage starting with Jon!

He is awake and enjoying the singing!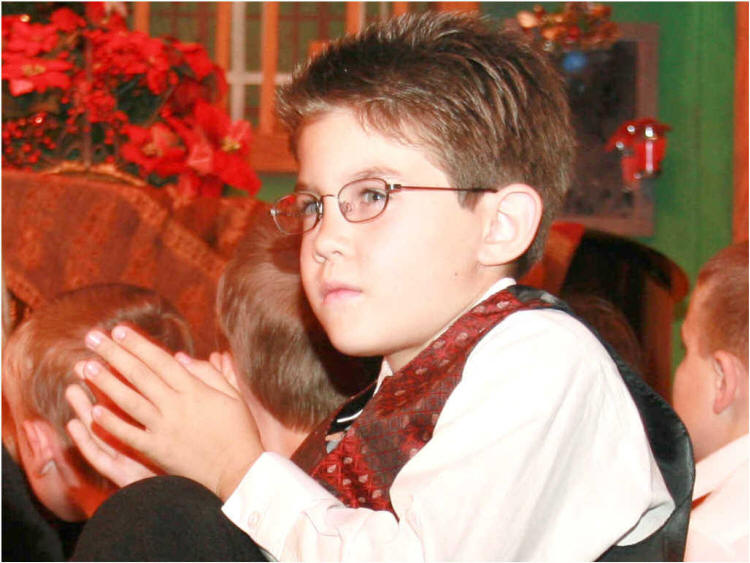 Mr. Hambone up on stage!

The gang (less Paul who is behind the camera)
Rogers Gardens & The Five Crowns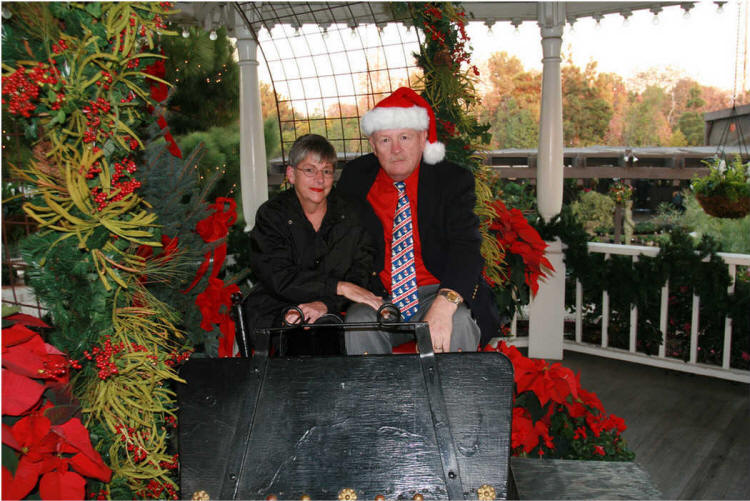 First stop is Roger's Gardens

The best thing about the Five Crowns is being with the one you love!