Chrismas Podcasts
A podcast is a digital media file, or a series of such files, that is distributed over the Internet using syndication feeds for playback on portable media players and personal computers.
A podcast is a specific type of webcast which, like 'radio', can mean either the content itself or the method by which it is syndicated; the latter is also termed podcasting.
The host or author of a podcast is often called a podcaster. The term "podcast" is a portmanteau of the name of Apple's portable music player, the iPod, and broadcas ; a "pod" refers to the iPod, and "cast" to the idea of broadcasting.

In other words, a podcast is a collection of files (usually audio but may include video) residing at a unique web feed address. People can "subscribe" to this feed by submitting the feed address to an aggregator (like iTunes - software that runs on the consumer's computer). When new "episodes" become available in the podcast they will be automatically downloaded to that user's computer. Unlike radio or streami
Schrooge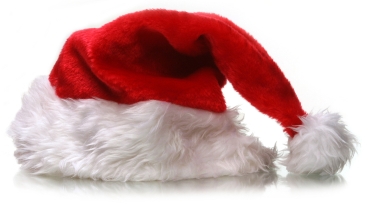 Ebenezer Scrooge is the main character in Charles Dickens' 1843 novel, A Christmas Carol. He is a very cold-hearted, selfish man, who has no love for Christmas, children, or anything that even provokes happiness.
"The cold within him froze his old features, nipped his pointed nose, made his eyes red, his thin lips blue, and he spoke out shrewdly in his grating voice ..." His last name has come into the English language as a byword for miserliness and misanthropy, traits displayed by Scrooge in the exaggerated manner for which Dickens is well-known.
The story of his transformation by the three Ghosts of Christmas (Past, Present, and Yet to Come) has become a defining tale of the Christmas holiday in some cultures. Scrooge's phrase, "Bah, humbug!" has been used to express disgust with Christmas traditions in modern times. The inspiration for Charles Dickens' character was a grave marker for an Ebenezer Lennox Scroggie. The marker identified Scroggie as a "meal man" (corn merchant), but Dickens misread this as "mean man"
Secrets of the Christmas Star
Description: What was the Star of Bethlehem? Was it a planetary conjunction? a supernova outburst? a comet? Astronomer Bill takes you on an astronomical adventure of Biblical Proportions.
Other Podcasts