MP3 Songs To Sing! Sounds To Hear!
---
Some Details About Christmas Songs
Go Tell It On The Mountain - "Go Tell It on the Mountain" is an African-American spiritual dating back to at least 1865 that has been sung and recorded by many gospel and secular performers. It is considered a Christmas carol because its original lyric celebrates the Nativity: "Go tell it on the mountain, over the hills and everywhere; go tell it on the mountain, that Jesus Christ is born.
In 1963, Peter Yarrow, Noel "Paul" Stookey, and Mary Travers, along with their musical director, Milt Okun, adapted and rewrote Go Tell It on the Mountain as Tell It on the Mountain, their lyrics referring specifically to Exodus and employing the line "Let my people go," but implicitly referring to the Civil Rights struggle of the early '60s.
"I'll Be Home for Christmas" is a Christmas song, written by Walter Kent.

In 1943, this song joined "White Christmas" to become one of America's most popular holiday songs. The recording by Bing Crosby shot to the top ten of the record charts that year and became a holiday musical tradition in the United States.

On October 4, 1943, Crosby recorded "I'll Be Home for Christmas" with the John Scott Trotter Orchestra for Decca Records. Within about a month of its being copyrighted the song hit the music charts and remained there for eleven weeks, peaking at number three. The following year, the song reached number nineteen on the charts. It touched a tender place in the hearts of Americans, both soldiers and civilians, who were then in the depths of World War II, and it earned Crosby his fifth gold record. "I'll Be Home for Christmas" became the most requested song at Christmas U.S.O. shows in both Europe and the Pacific and Yank, the GI magazine, said Crosby accomplished more for military morale than anyone else of that era.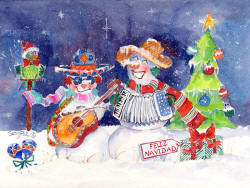 "Feliz Navidad" is a Christmas song written in 1970 by the Puerto Rican singer-songwriter José Feliciano.
With its simple Spanish language chorus (the traditional Christmas/New Year greeting, "Feliz navidad, prospero año y felicidad" or "prosperous year and happiness") and equally simple English verse ("I wanna wish you a Merry Christmas from the bottom of my heart"), it has become a classic Christmas pop song in the USA and throughout the Spanish-speaking world.
In the song's original recording, Feliciano plays a Puerto Rican cuatro in the background.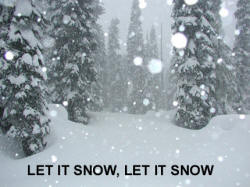 "Let It Snow! Let It Snow! Let It Snow!" (sometimes also known as "Let It Snow, Let It Snow, Let It Snow", or less frequently as "Let It Snow"), a pop standard written by lyricist Sammy Cahn and composer Jule Styne in 1945 and first recorded by Vaughn Monroe, became a huge popular hit, reaching #1 on the Billboard music chart the following year.

Due to its seasonal lyrics, "Let It Snow! Let It Snow! Let It Snow!" is commonly regarded as a Christmas song.
Yet despite its cheery, holiday feel, it is a love song that never mentions Christmas.
Adeste Fideles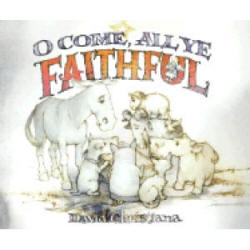 "Adeste Fideles" or "O Come All Ye Faithful" is a Christmas carol which is commonly believed to have been composed by John Francis Wade in approximately 1743. Wade was a Catholic layman and a music teacher, who fled England after the Jacobite rebellion of 1745.
He went to the English College, Douai which was a refuge for British Catholics after the abdication of James II in 1688. The words may therefore be attributed to Wade or to others, but certainly originate amongst exiled Jacobite Roman Catholics of the 1740s.

The earliest existing manuscript shows both words and tune. It was published in the 1760 edition of Evening Offices of the Church. John Francis Wade included it in his own publication of Cantus Diversi (1751). It also appeared in Samuel Webbe's An Essay on the Church Plain Chant (1782).
"Santa Claus Is Coming to Town" (sometimes with Coming changed to Comin') is a Christmas song.

It was written by J. Fred Coots and Haven Gillespie, and was first sung on Eddie Cantor's radio show in November 1934.
It became an instant hit with orders for 100,000 copies of sheet music the next day and over 400,000 copies sold by Christmas.

The original version of it was recorded on September 26, 1935, by Tommy Dorsey & His Orchestra. Many believe that Benny Goodman was the first to record the song, but in 1935 Goodman actually recorded the Johnny Mercer tune, "Santa Claus Came In The Spring." Goodman never recorded "Santa Claus Is Coming to Town."
"Sleigh Ride" is a light orchestral piece written by Leroy Anderson on, ironically, a hot summer day in 1948; lyrics were written later by Mitchell Parish.
It was first recorded in 1949 by Arthur Fiedler & The Boston Pops Orchestra. The song was a hit record on RCA Victor Red Seal 49-0515 (45 rpm) / 10-1484 (78 rpm).
The 45 rpm version was originally issued on red vinyl. This original monaural version has never been available on CD, although the later 1959 re-recording is available in stereo.

Leroy Anderson recorded his version of "Sleigh Ride" in 1950 on Decca 9-16000 (45 rpm) / 16000 (78 rpm). This monaural version is available on CD as well as his 1959 stereo re-recording. Lyrics were written later by Mitchell Parish.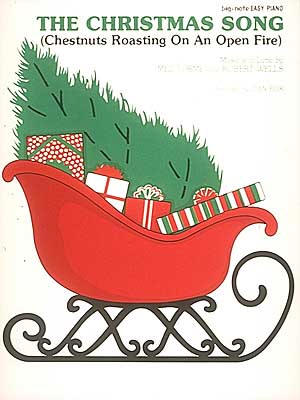 "The Christmas Song (Chestnuts Roasting on an Open Fire)" is the name of a classic Christmas song , written in 1944 by Mel Tormé and Bob Wells . Mel Torme would eventually record his own version in 1965.

The Nat King Cole Trio first recorded the song, early in 1946; at Cole's behest (and over the objections of his label, Capitol Records ), a second recording was made the same year utilizing a small string section, and this version became a massive hit on both the pop and R&B charts.
Cole re-recorded the song in 1953 and again in 1961, using the same arrangement with a full orchestra; the latter recording is regarded by many as definitive and still gets heavy radio airplay each Christmas season.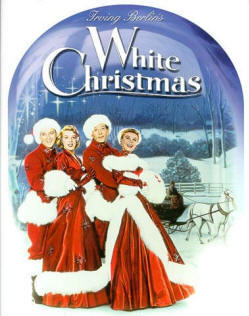 "White Christmas" is an Irving Berlin song whose lyrics reminisce about White Christmases. The morning after he wrote the song — Berlin usually stayed up all night writing — the songwriter went to his office and told his musical secretary, "Grab your pen and take down this song. I just wrote the best song I've ever written — hell, I just wrote the best song that anybody's ever written!"

Berlin wrote the song in early 1940 while sitting poolside at the Arizona Biltmore Resort and Spa in Phoenix, Arizona. The original verse pokes fun at a well-off Los Angeleno who, amid orange and palm trees, longs for traditional Christmas "up north." Berlin later dropped the verse but kept the now-famous chorus.

"White Christmas" was introduced by Bing Crosby in the 1942 musical Holiday Inn. In the film, he actually sings it in a duet with Marjorie Reynolds. The song went on to receive the Academy Award for Best Original Song. Though while Marjorie Reynolds was the actress playing Linda Mason, her voice was dubbed by Martha Mears for the movie, while Marjorie was a capable singer, the studio wanted someone with more singing experience.
"Winter Wonderland" is a pop standard written in 1934 by Felix Bernard (composer) and Richard B. Smith (lyricist). It has been recorded many different times by such artists as Perry Como, Johnny Mathis, Karen Carpenter, Cyndi Lauper, and the Cocteau Twins.

Smith, a native of Honesdale, Pennsylvania, was reportedly inspired to write the song after seeing Honesdale's Central Park covered in snow.

The original recording was by Richard Himber and his Hotel Carelton Orchestra on RCA Bluebird in 1934. At the end of a recording session with time to spare, it was suggested that this new tune be tried with an arrangement provided by the publisher. This excellent "studio" orchestra included many great New York studio musicians including the legendary Artie Shaw.

Due to its seasonal theme, "Winter Wonderland" is often regarded as a Christmas song on the Northern Hemisphere, although the holiday itself is never mentioned in the lyrics. In the Swedish language lyrics, Vår vackra vita vintervrld, the word tomtar is mentioned.
It's Beginning To Look A Lot Like Christmas Originally titled "It's Beginning To Look Like Christmas" was written by Meredith Willson in 1951. The song has been recording by many artists but was a hit by Perry Como & The Fontane Sisters with Michell Ayres & his Orch. in 1951 on RCA Victor 47-4314(45rpm) / 20-4314(78rpm). Bing Crosby recorded a version shortly after which was also widely played.

In 1971, Johnny Mathis recorded the song for his second Christmas album. This version was not heard often until it was featured on the movie Home Alone 2: Lost in New York. Gradually, the song began to receive wide radio airplay. For the past several years this version has become a Top 10 Christmas hit. Today Johnny Mathis' version is the most widely played version of this song.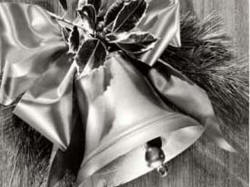 Silver Bells is a classic Christmas song, composed by Jay Livingston and Ray Evans."Silver Bells" was introduced by Bob Hope and Marilyn Maxwell in a motion picture called The Lemon Drop Kid in 1951.
The first recorded version was by Bing Crosby. The lyrics are unusual for a Christmas song in that they describe the holiday in the city, and not a rural setting.
What Is An MP3
MPEG-1 Audio Layer 3, more commonly referred to as MP3, is an audio encoding format.

It uses a lossy compression algorithm that is designed to greatly reduce the amount of data required to represent the audio recording, yet still sound like a faithful reproduction of the original uncompressed audio to most listeners. It was invented at the University and the IIS institute of Erlangen, Germany by a team of European engineers of , Fraunhofer Society Germany, IRT, CCETT and Philips, who worked in the framework of the EUREKA 147 DAB digital radio research program, and it became an ISO/IEC standard in 1991.

MP3 is an audio-specific format. The compression removes certain parts of sound that are outside the normal human hearing range so cannot be heard by the listener. It provides a representation of pulse-code modulation — encoded audio in much less space than straightforward methods, by using psychoacoustic models to discard components less audible to human hearing, and recording the remaining information in an efficient manner. Similar principles are used by JPEG, an image compression format.