Time To Visit And See What Is Going On This Season With Friends (Page One)
(December 20th 2019) Last Updated: 12/22/2019 19:47:PM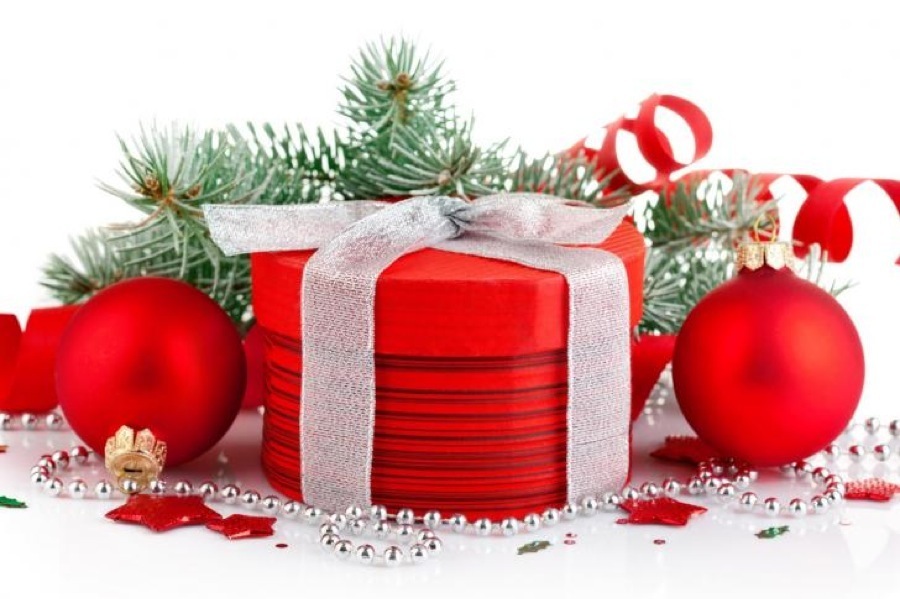 Welcome to the Annual Toper's Mistletoe Ball held at a new venue, the Carson Events Center!

The center is large with several meeting locations!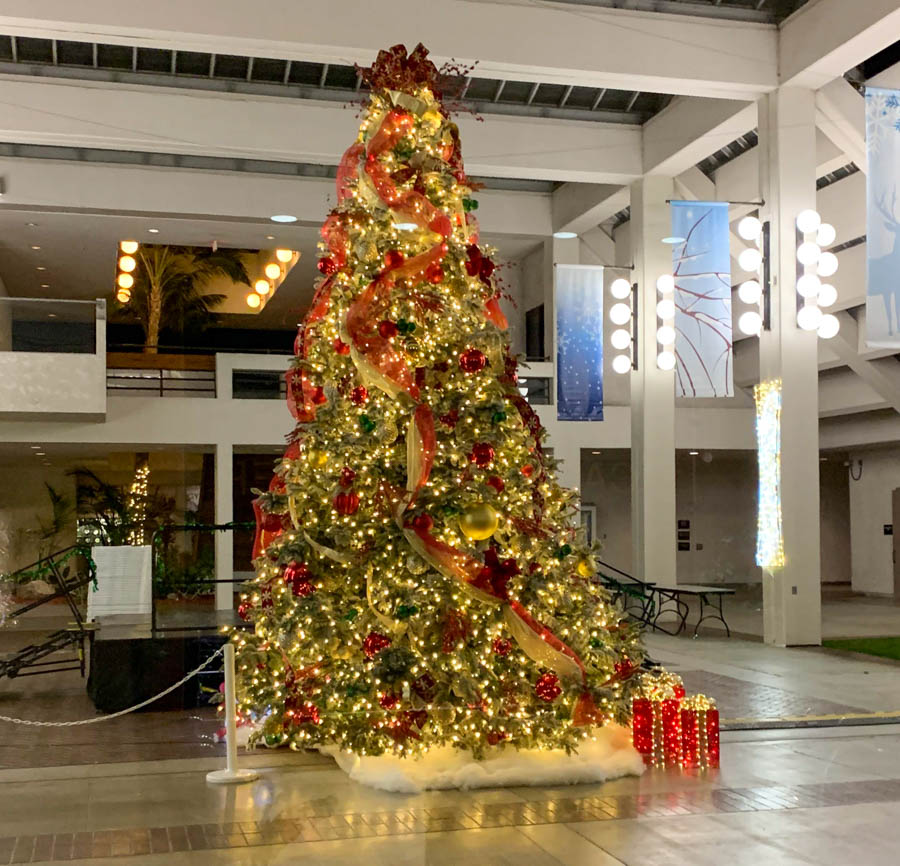 The Civic Hall can hold 600+ people and is decorated by a thirty foot Christmas tree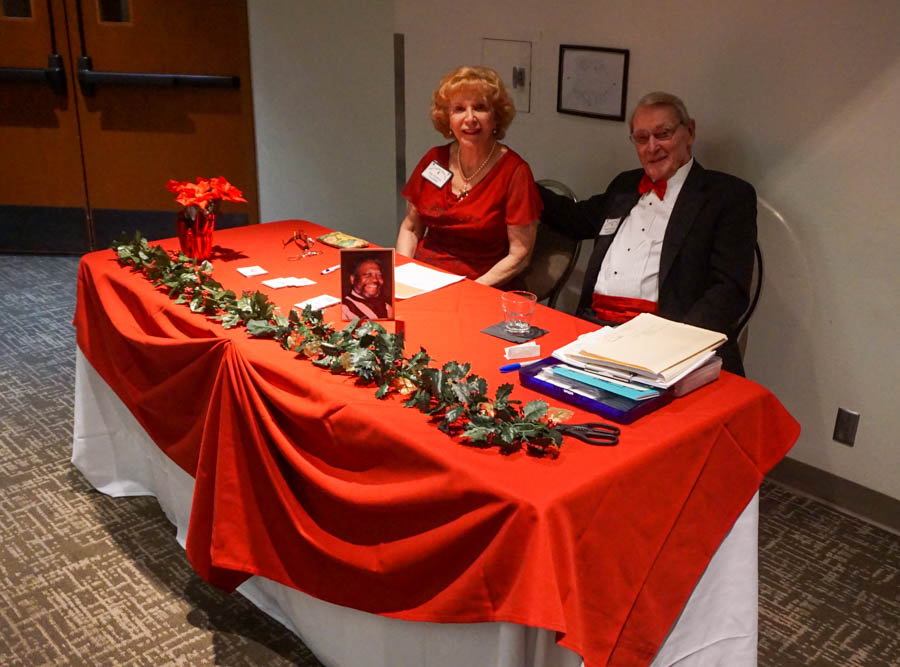 Youu are about to be greeted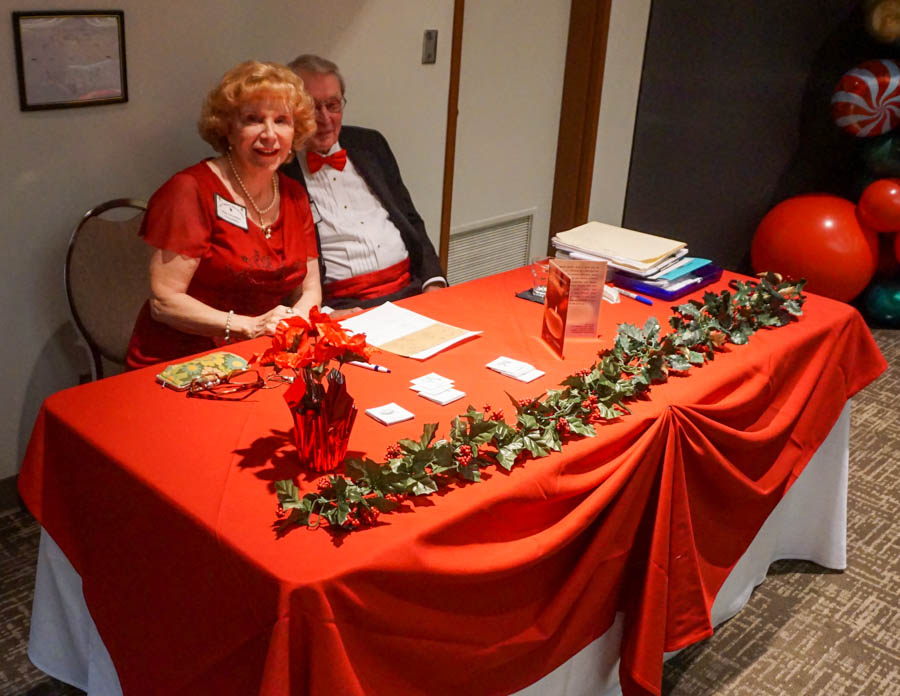 They are located right next to the balloons!

The room was, well, roomy! The dance floor was spectacular!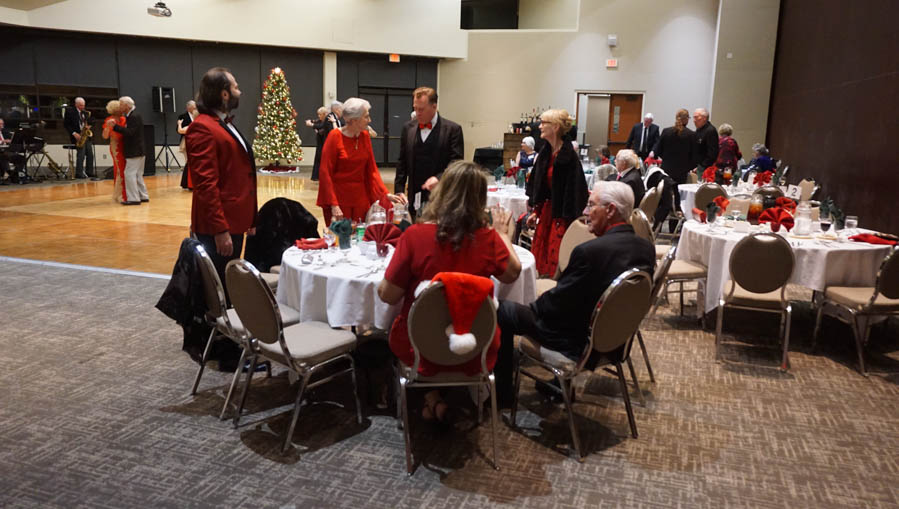 Time to checkout the floor

Wonderful friends, amazing music, huge floor! What else could we want?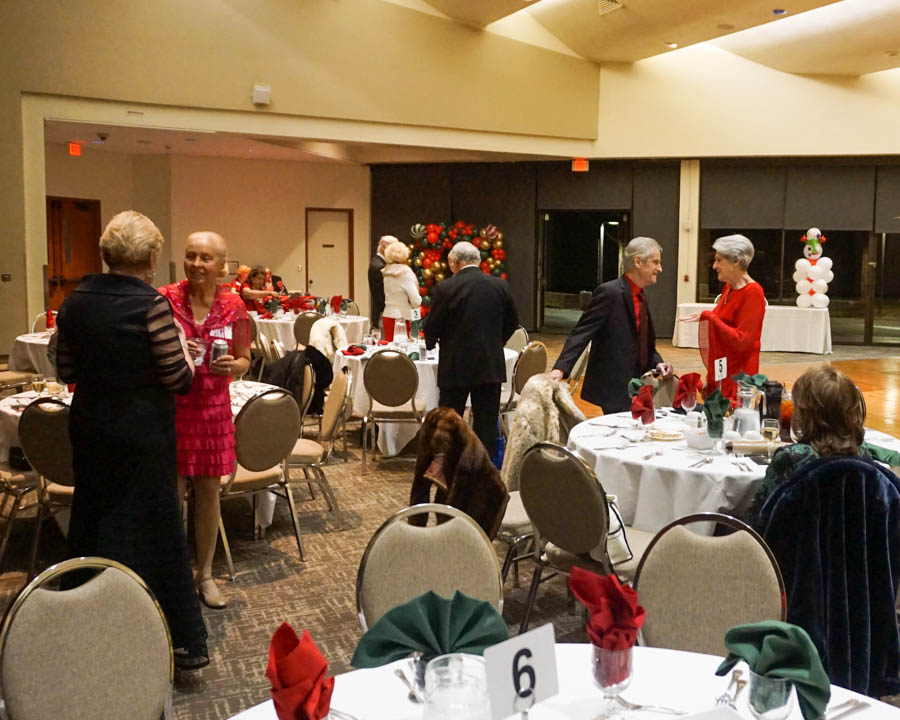 Almosy half of our membership has arrived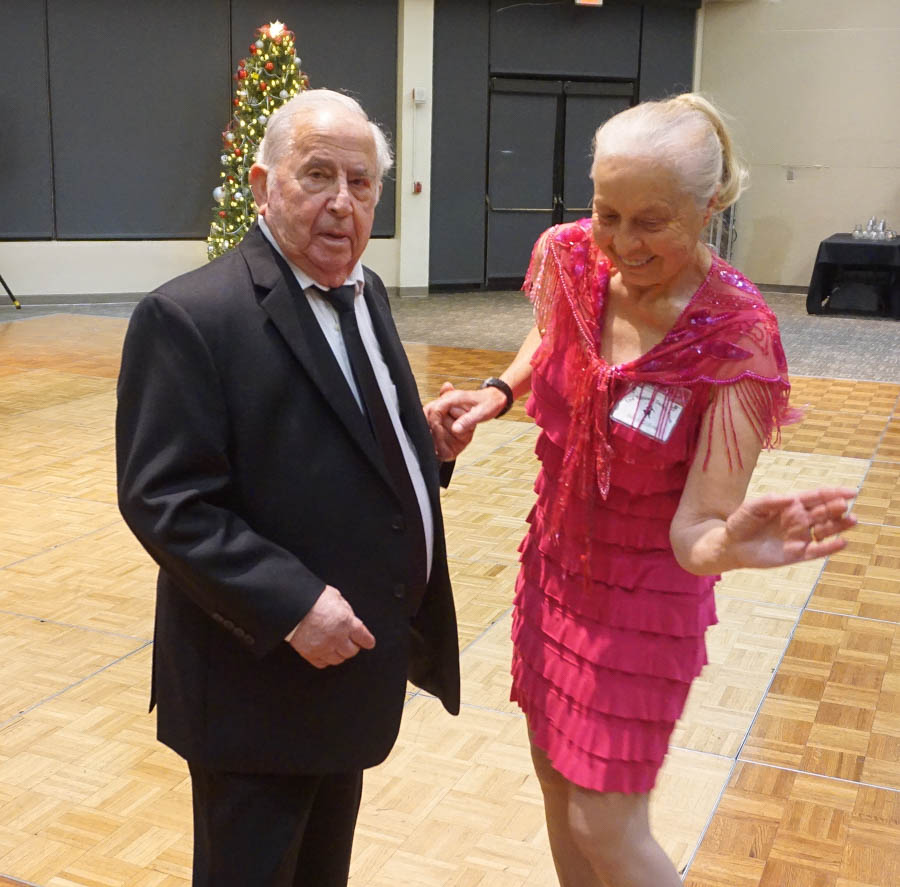 Bernie and Nina cut a mean rug!!!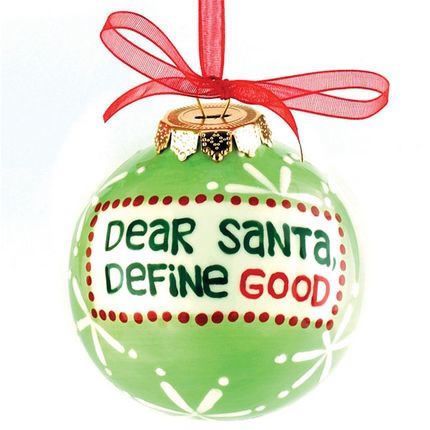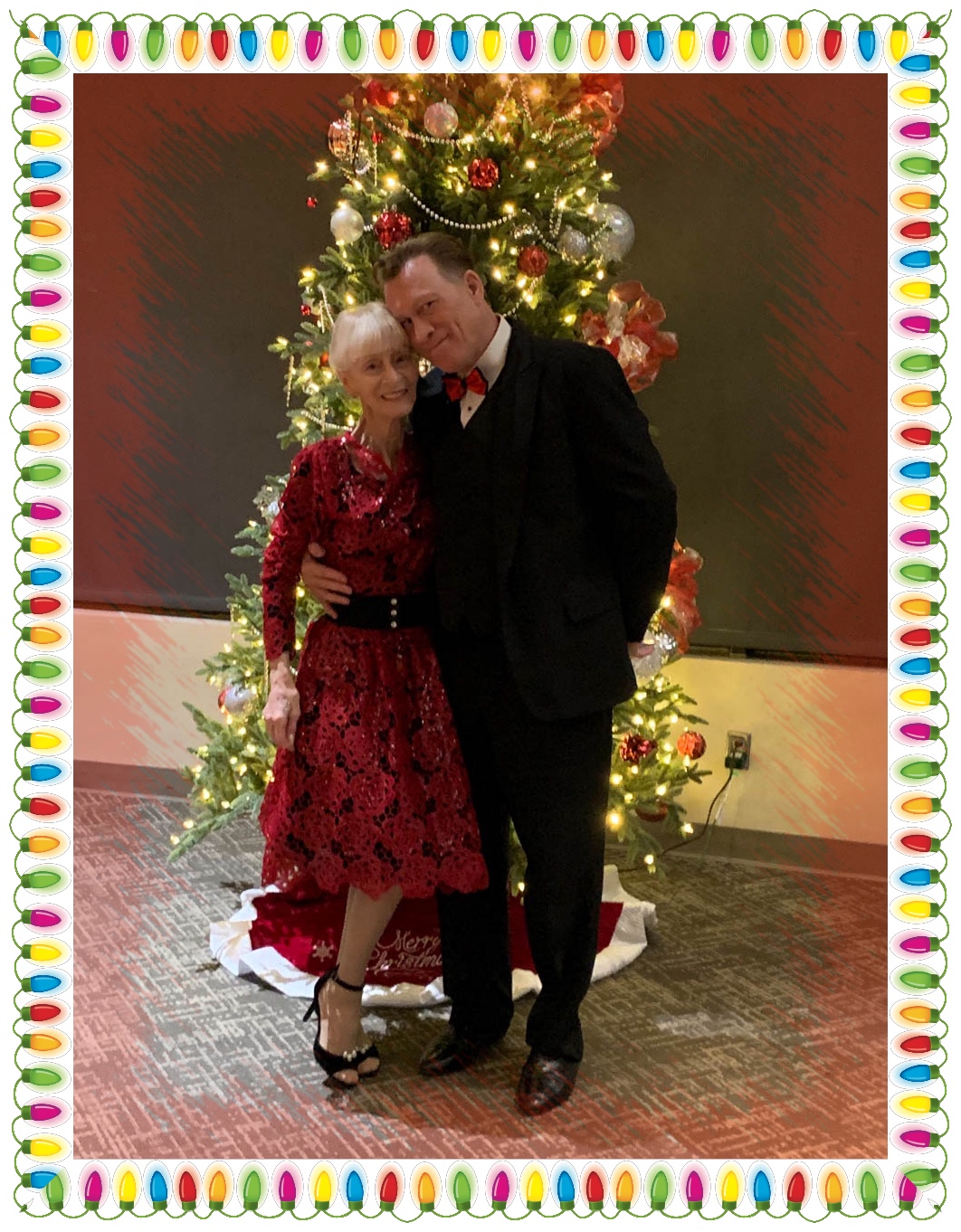 Bridgette and Mike pose for the camera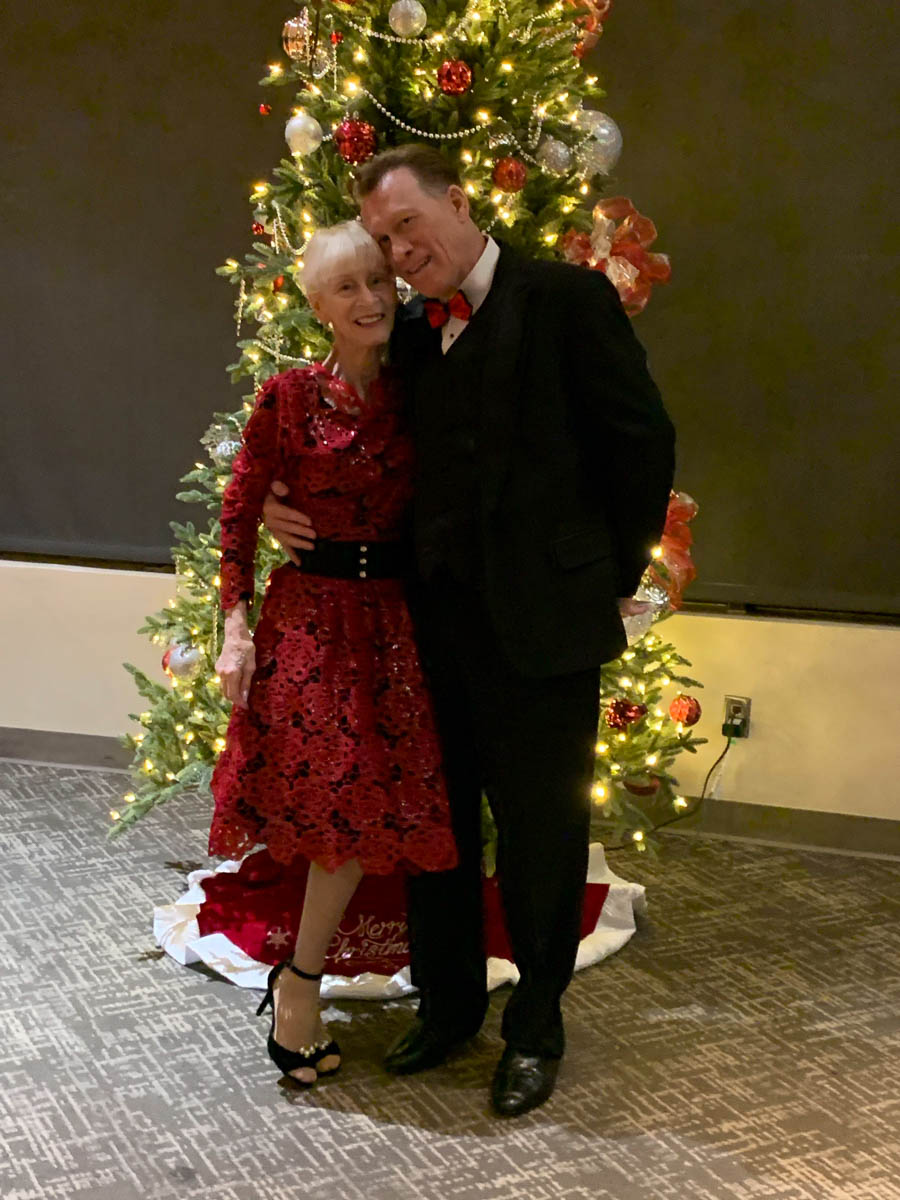 They say they have been good this year!
Something To Remember: Santa is very jolly because he knows where all the bad girls live.  ~Dennis Miller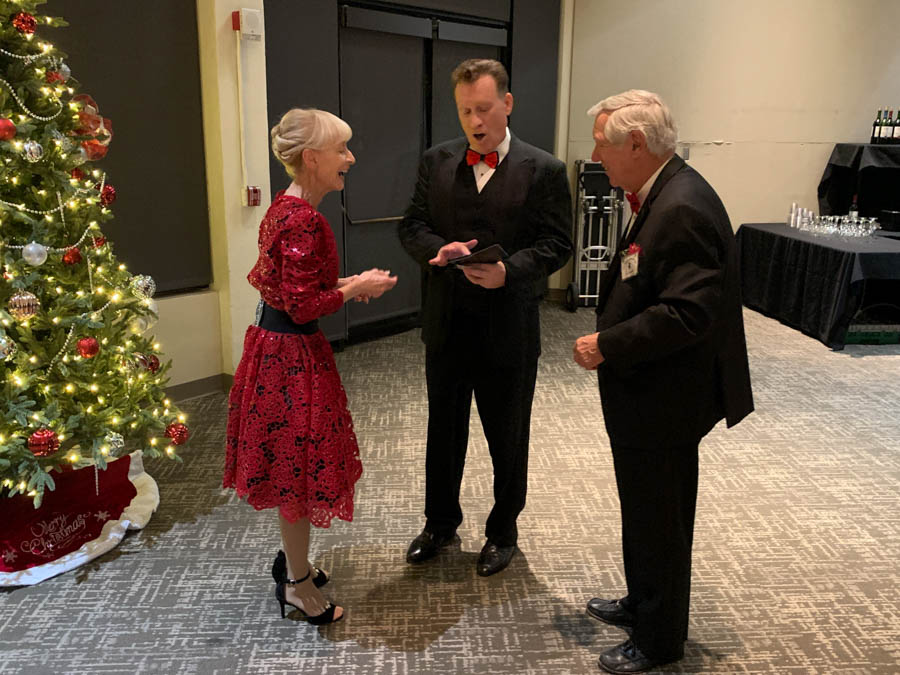 Mike explains how the camera works to Ed!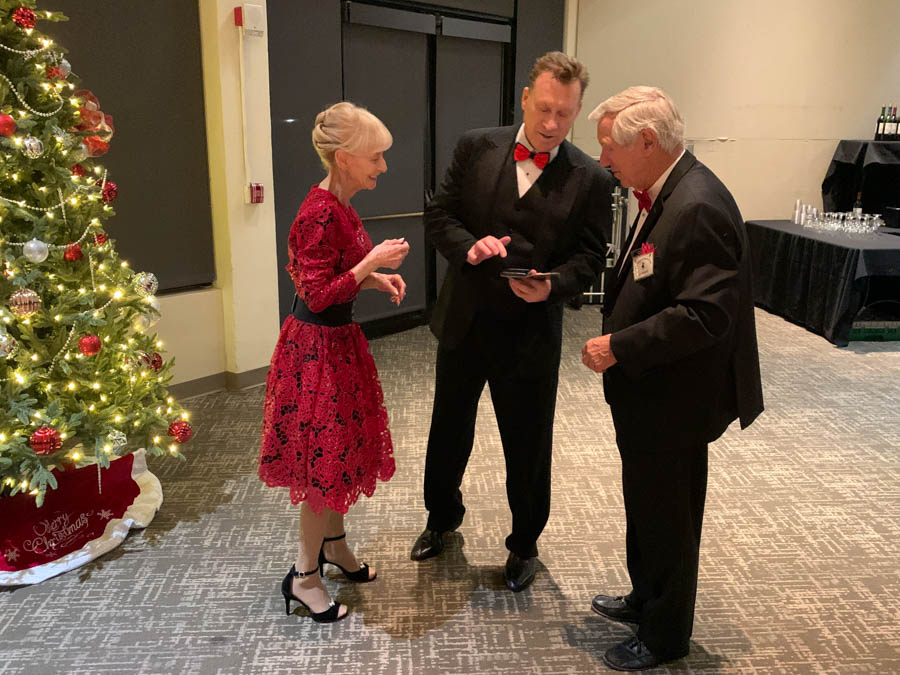 Push the button right here!

Romance is in the air!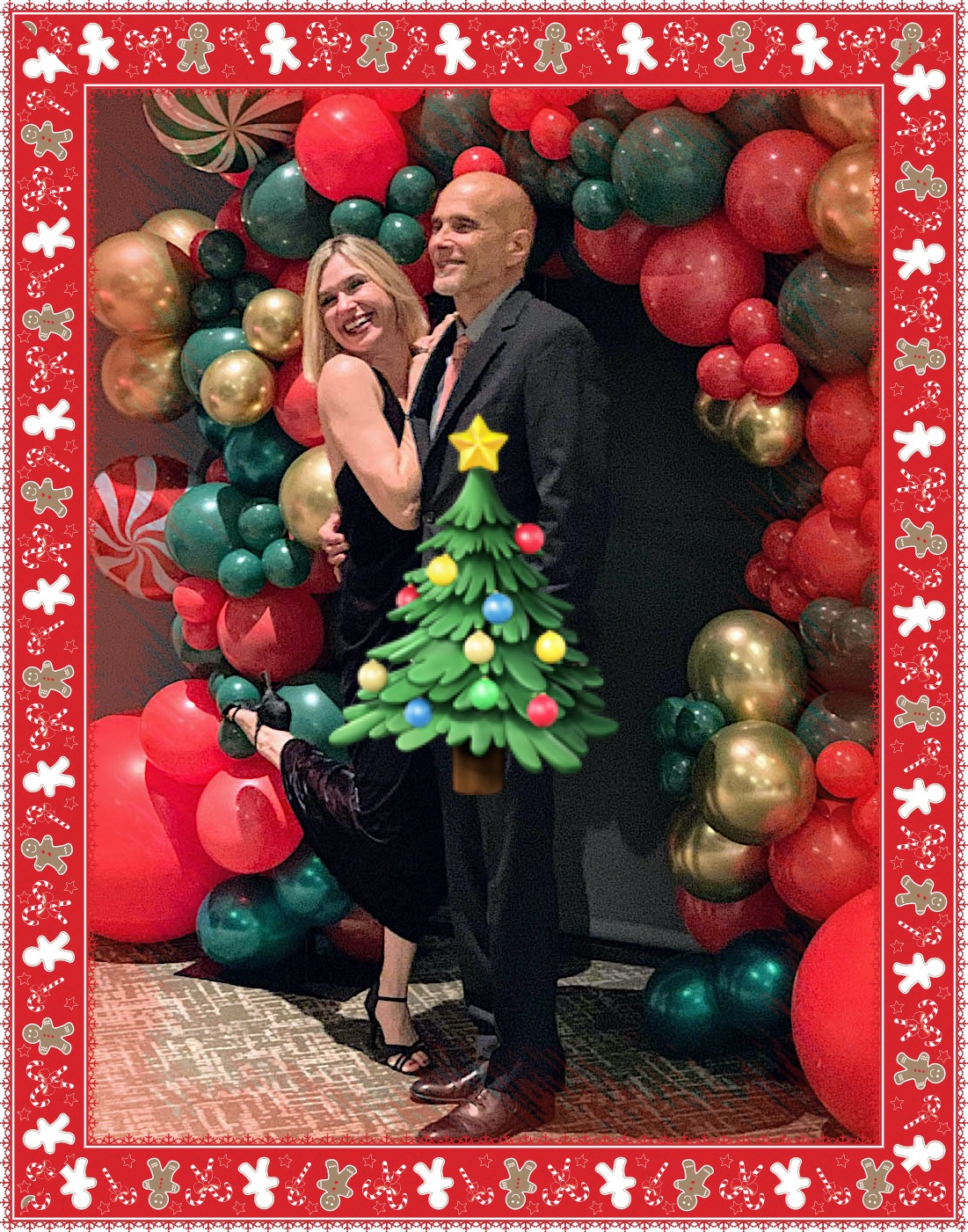 Miles of smiles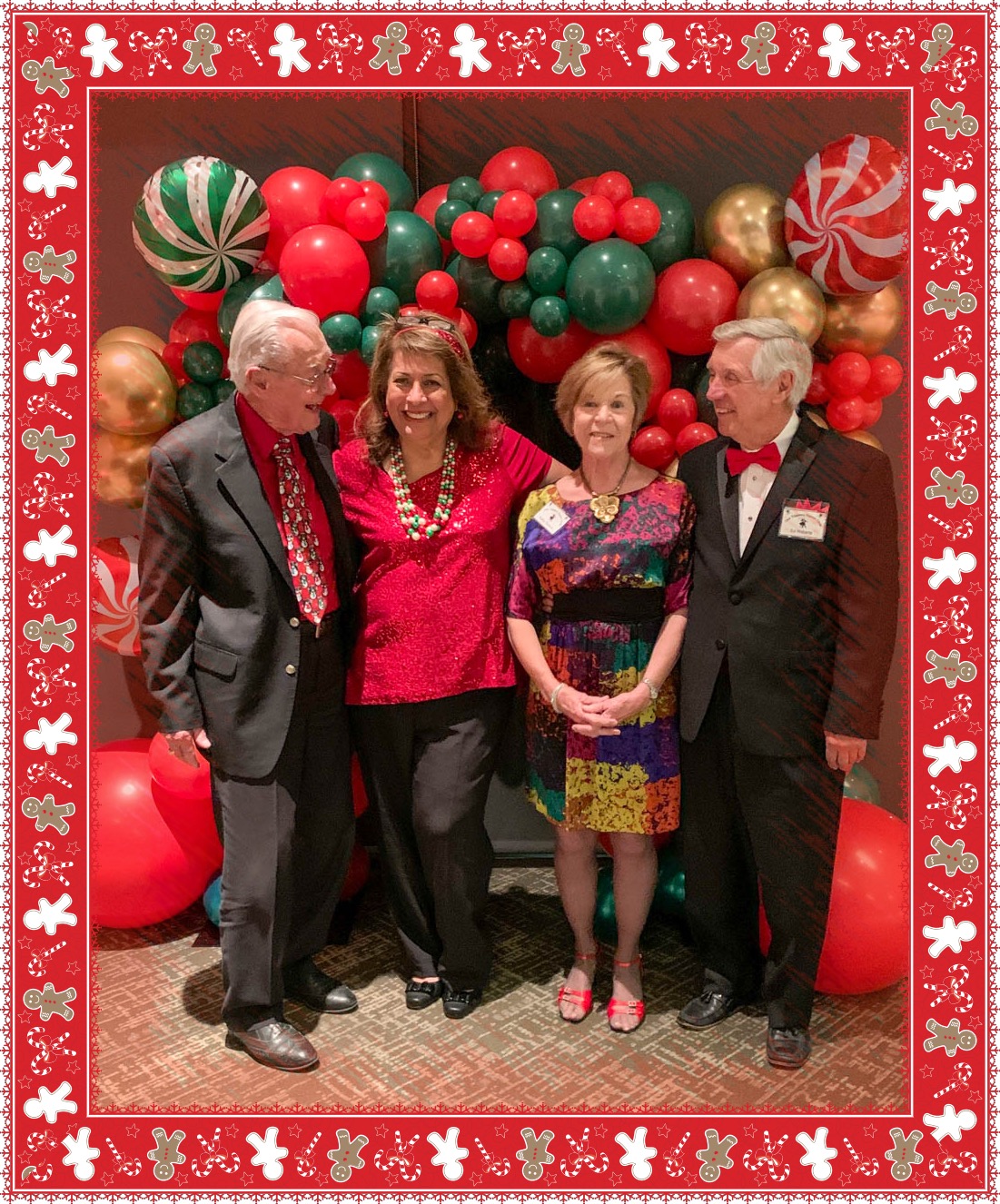 What is going on?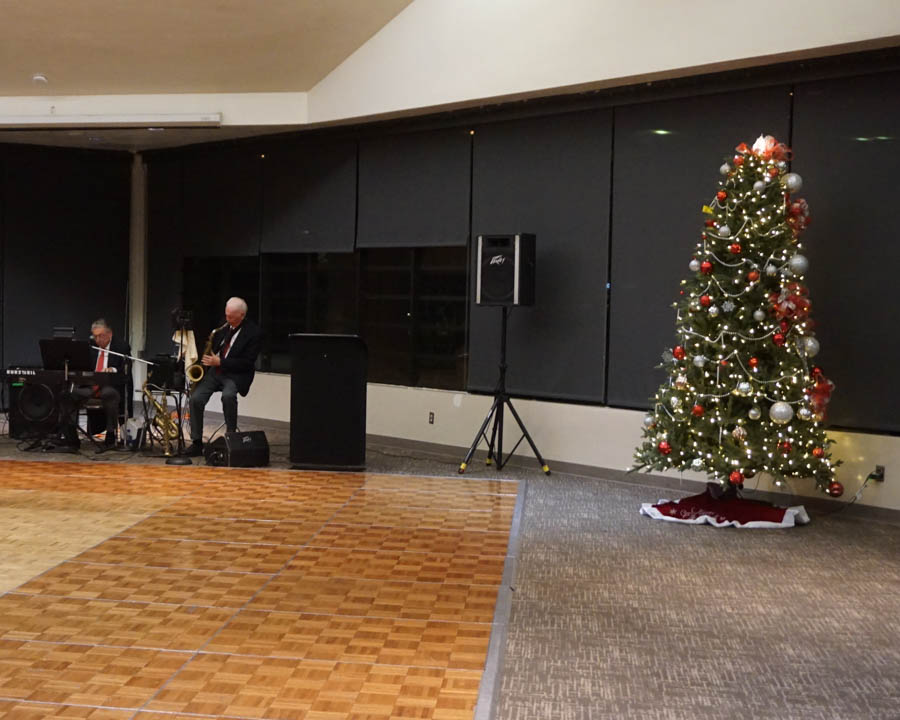 The band is fired up and ready to go!
Quotation To Remember: Christmas Eve was a night of song that wrapped itself about you like a shawl.  But it warmed more than your body.  It warmed your heart... filled it, too, with melody that would last forever.  ~Bess Streeter Aldrich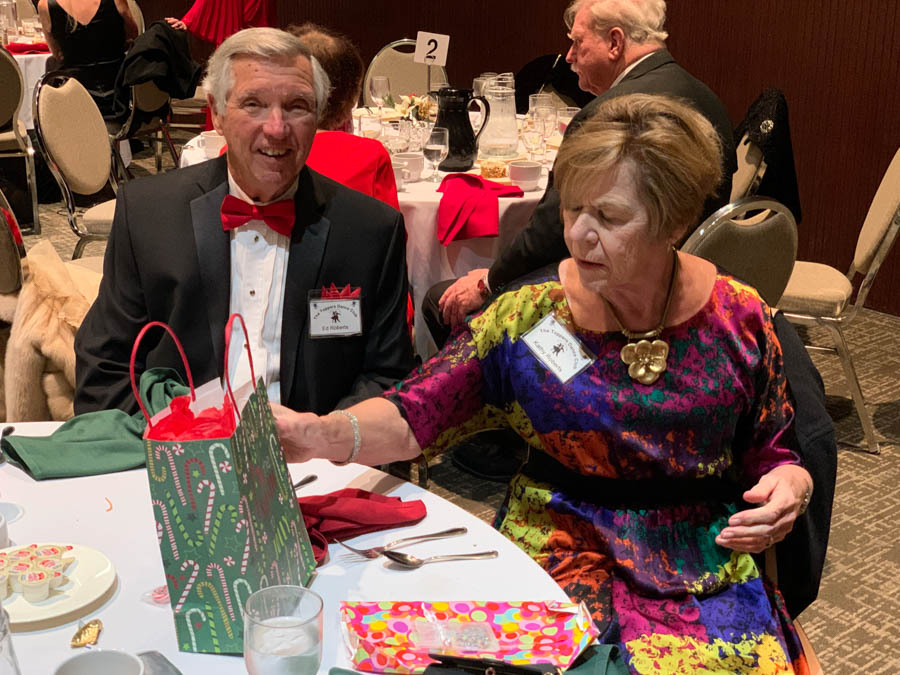 Looks like little presents are being exchanged!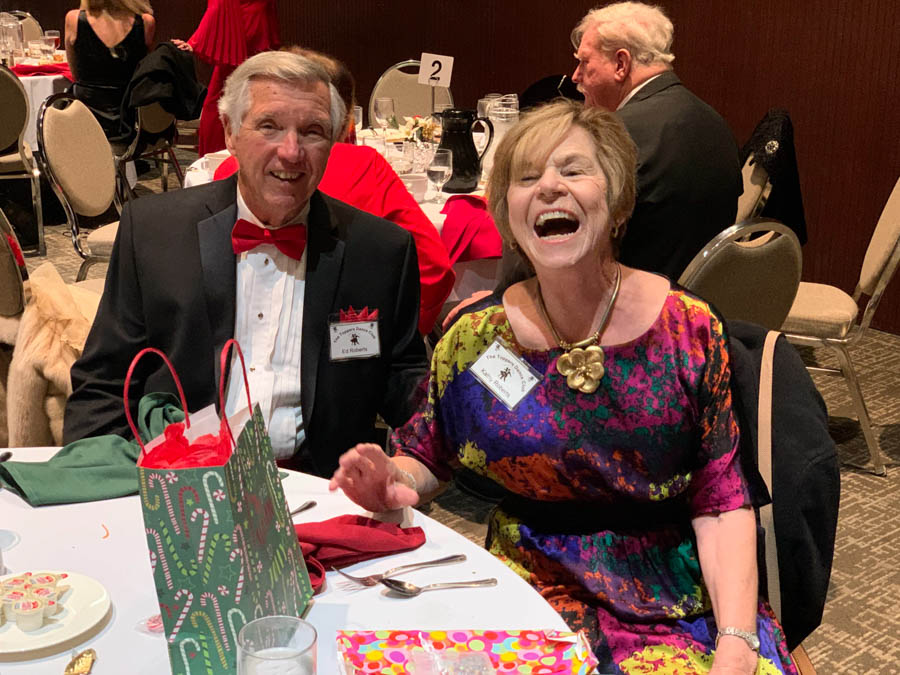 e Somone is happy!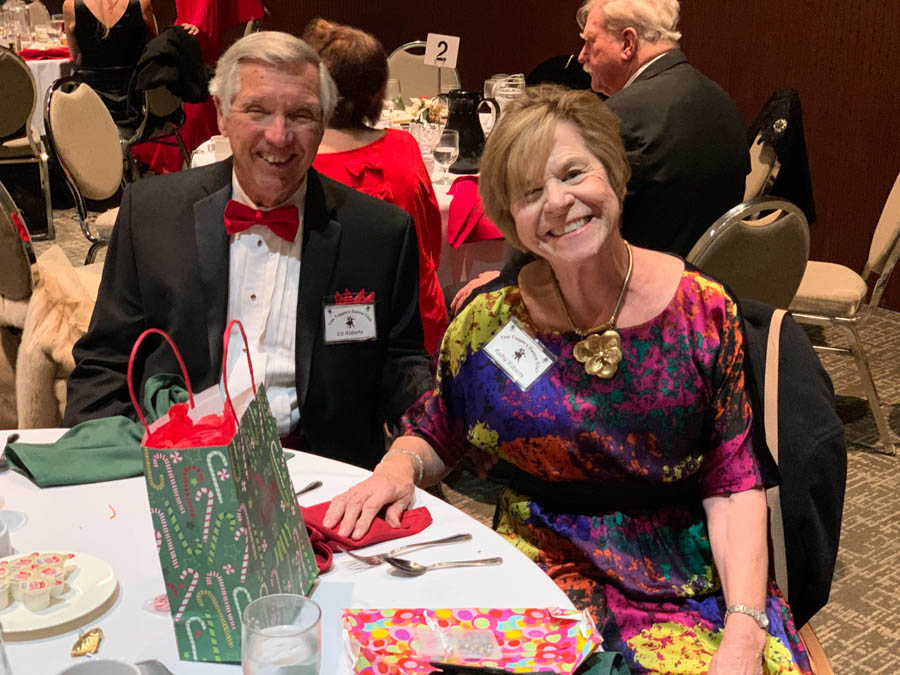 What was in that bag?

Certainly dressed for the season!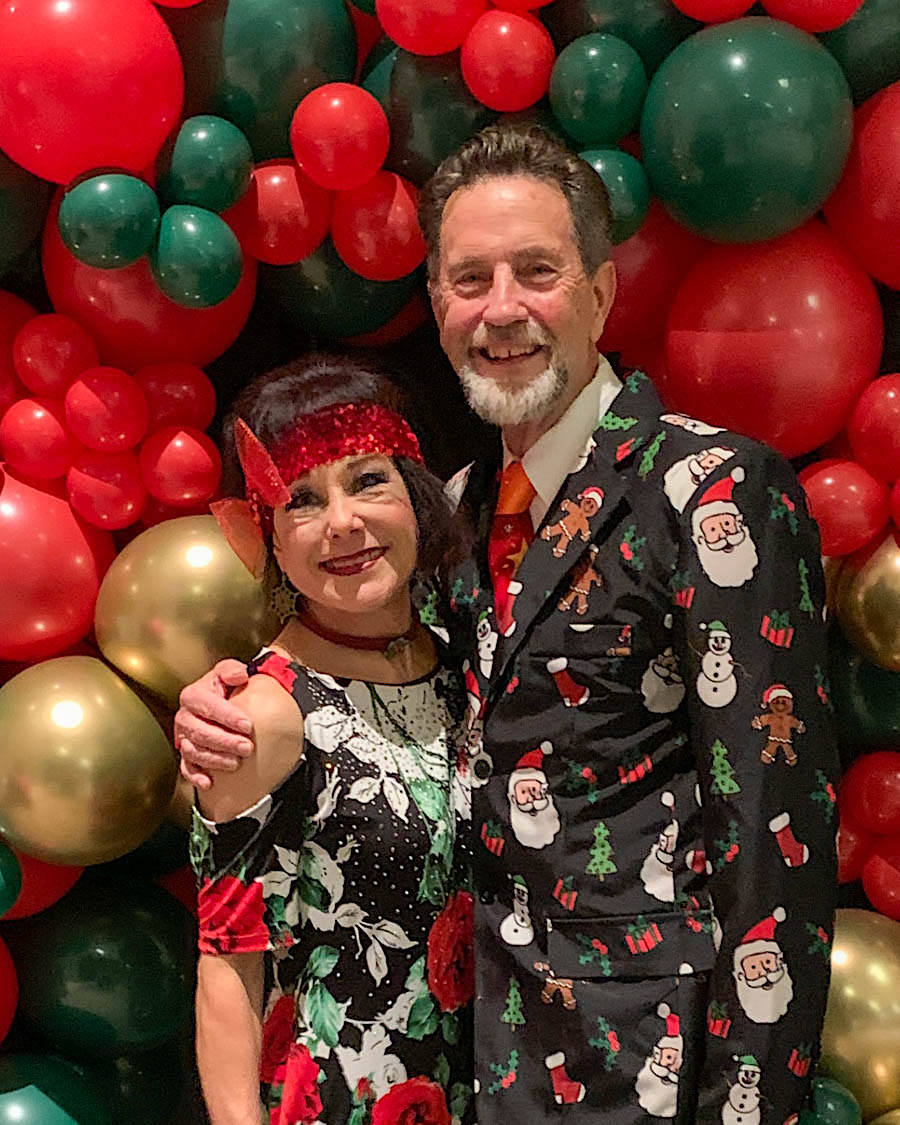 ...and it lights up... The coat, not Donna!

Whirling and twirling around the floor we go!

A quick visit to the band to say hello

Tonight we have a floor within a floor

The wooden dance floor is beginning to heat up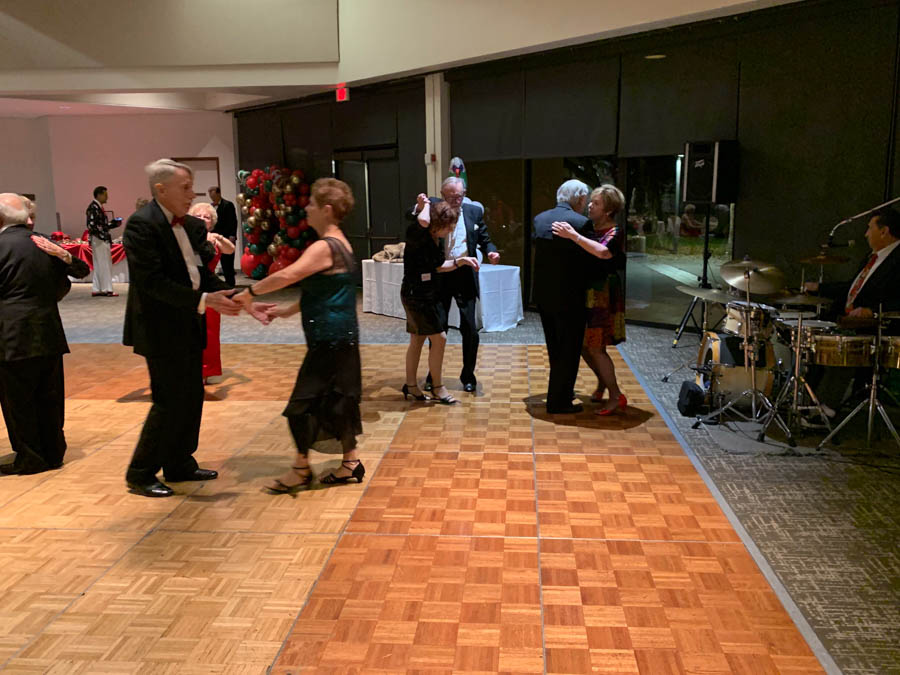 Swooshing across the floor with the greatest of ease!

We almost have a full house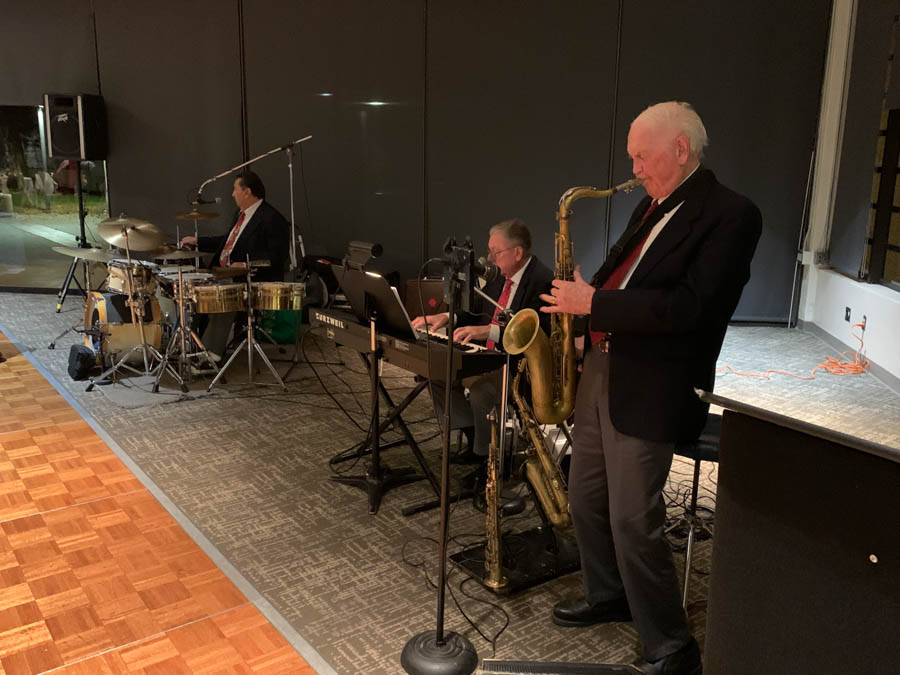 Howard makes that sax come alive!
Quotation To Remember: Christmas gift suggestions:  To your enemy, forgiveness.  To an opponent, tolerance.  To a friend, your heart.  To a customer, service.  To all, charity.  To every child, a good example.  To yourself, respect.  ~Oren Arnold

Rockin' Around The Christmas Tree!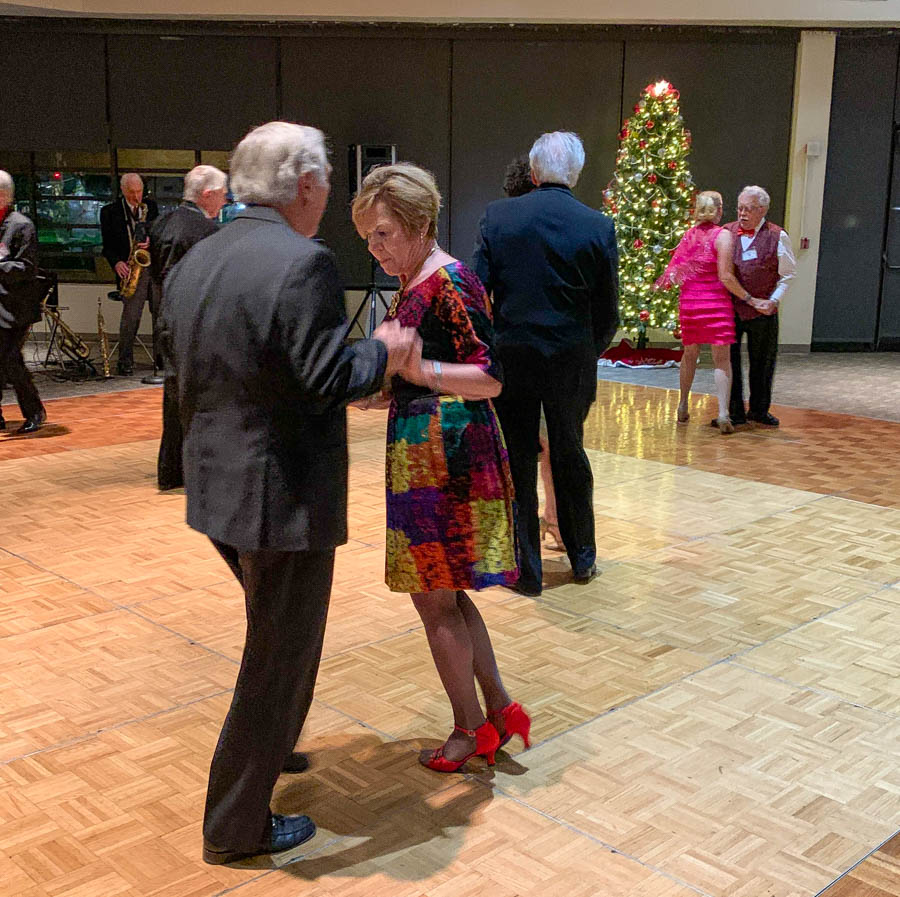 The floor was huge!
Quotation To Remember: Christmas waves a magic wand over this world, and behold, everything is softer and more beautiful.  ~Norman Vincent Peal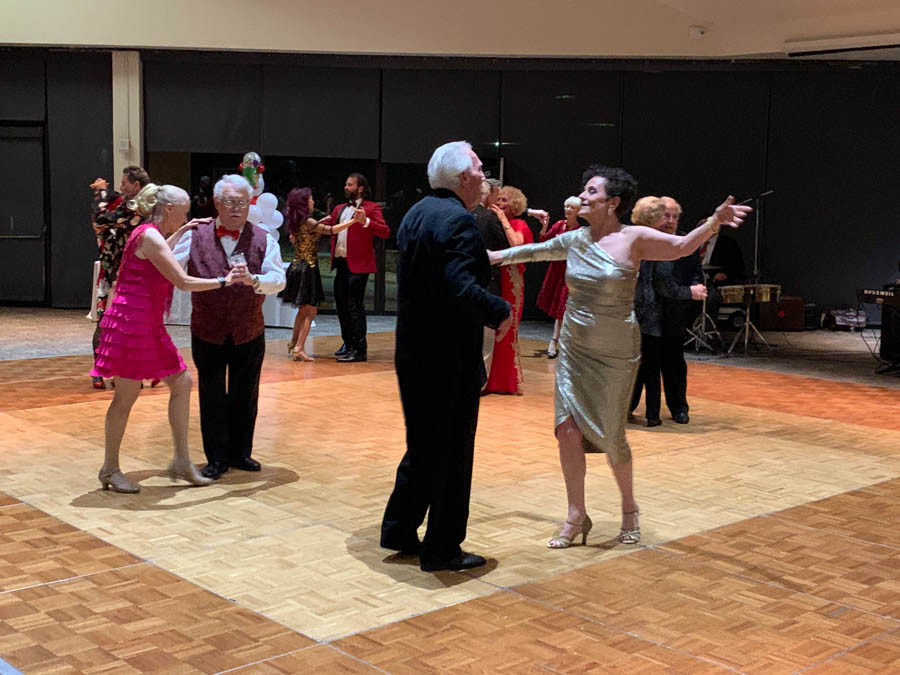 We danced the night away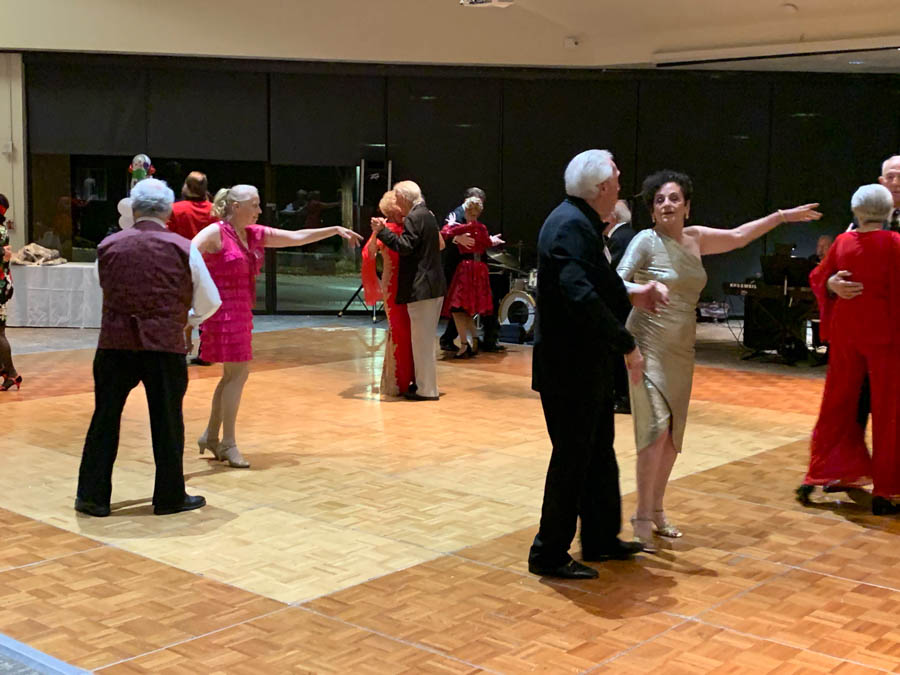 Looking good out there!

One sure way to warm up!