Dinner Is Done And Dancing Begins (Page Three)
(January 22nd 2016) Last Updated: 09/11/2019 10:38:AM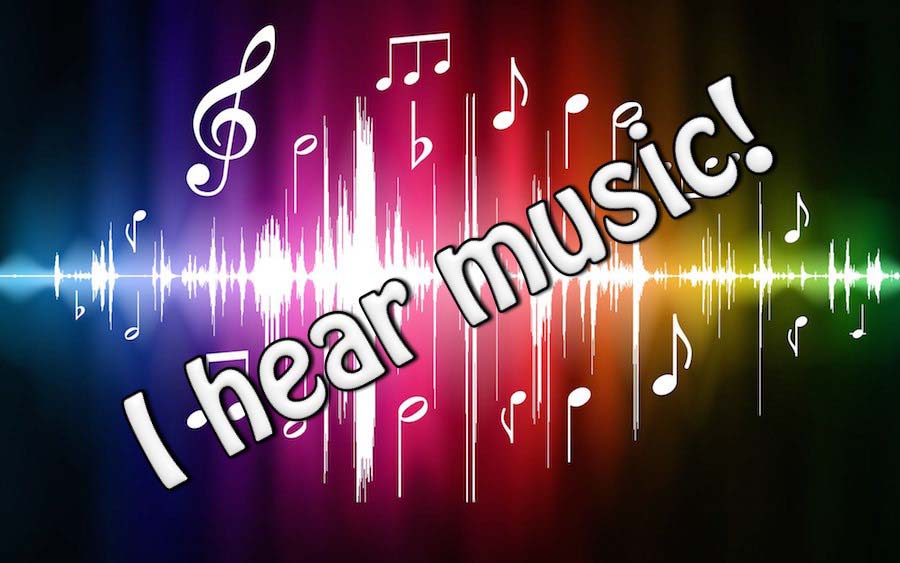 Our own professional rhetorician!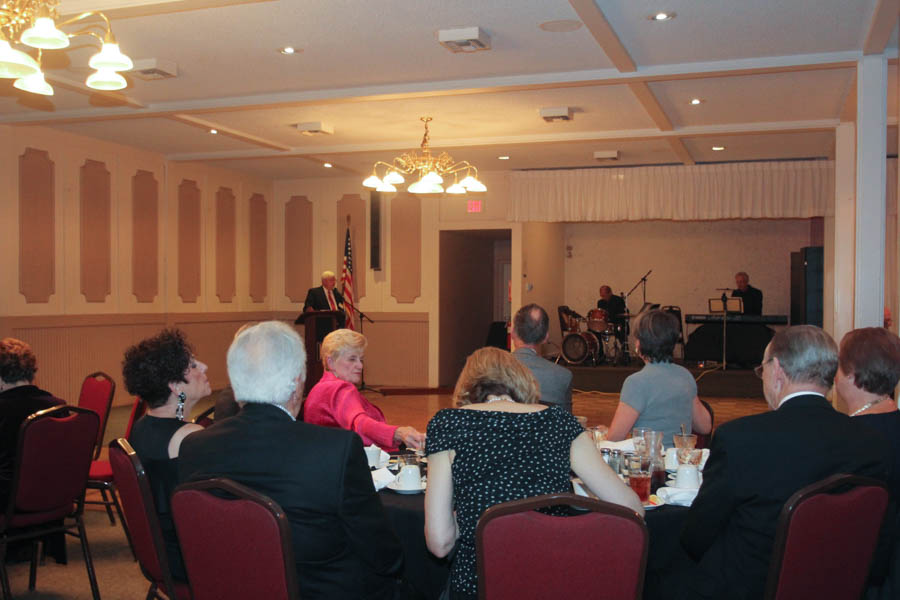 The audience is mezmorized!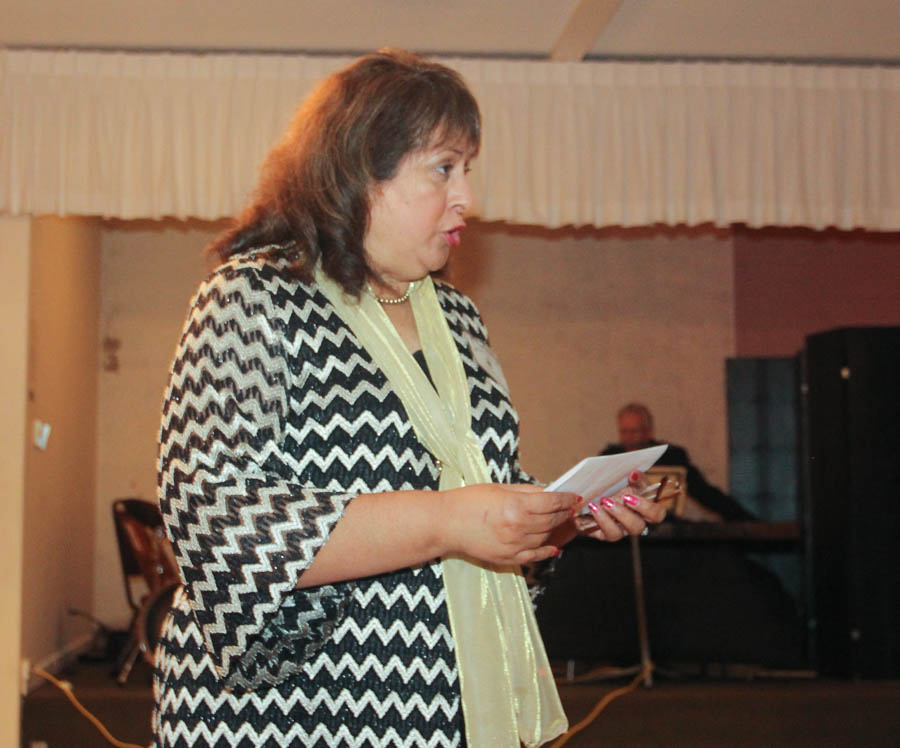 Vicky welcomes our new members!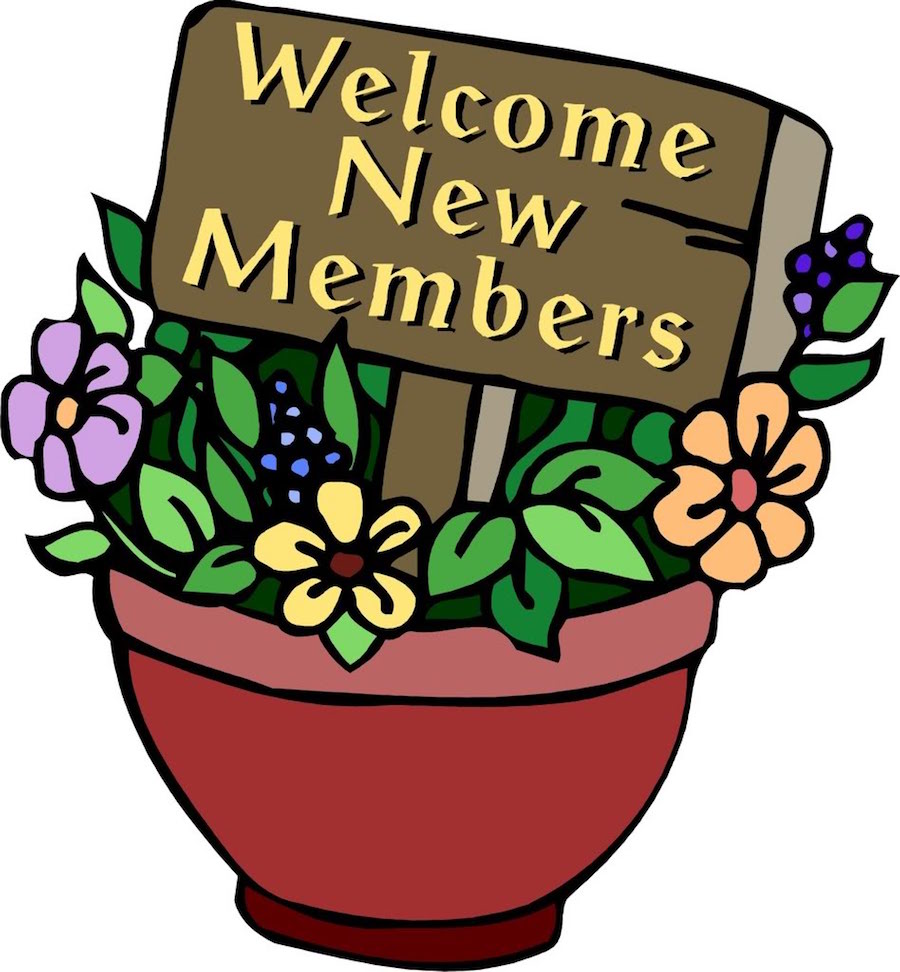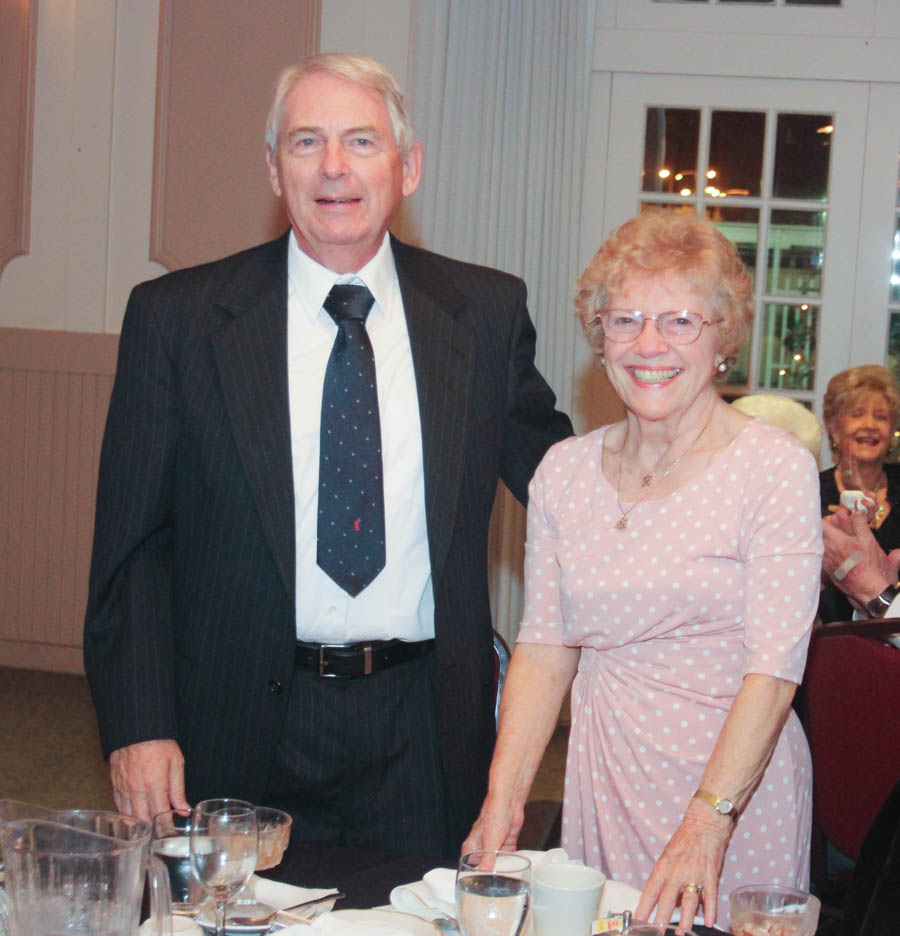 Larry and Penny Guentherman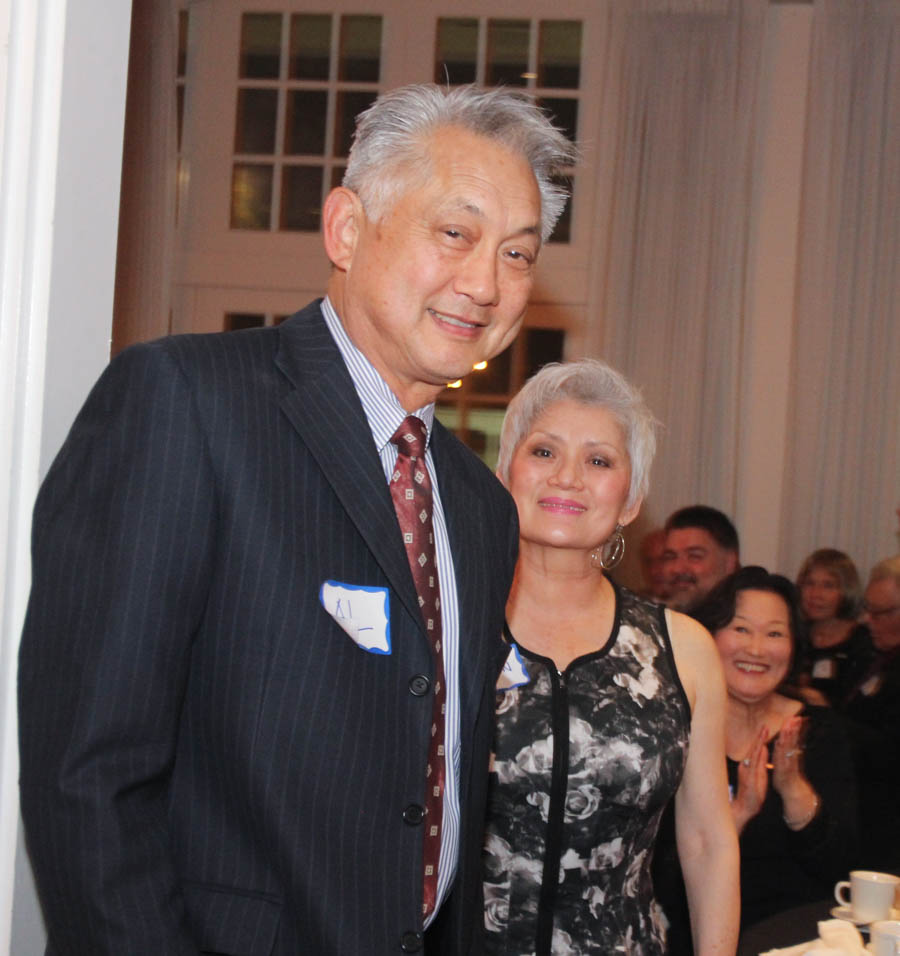 Al and Colleen Lum

Wil Tomkeil and Itis Feltrnberg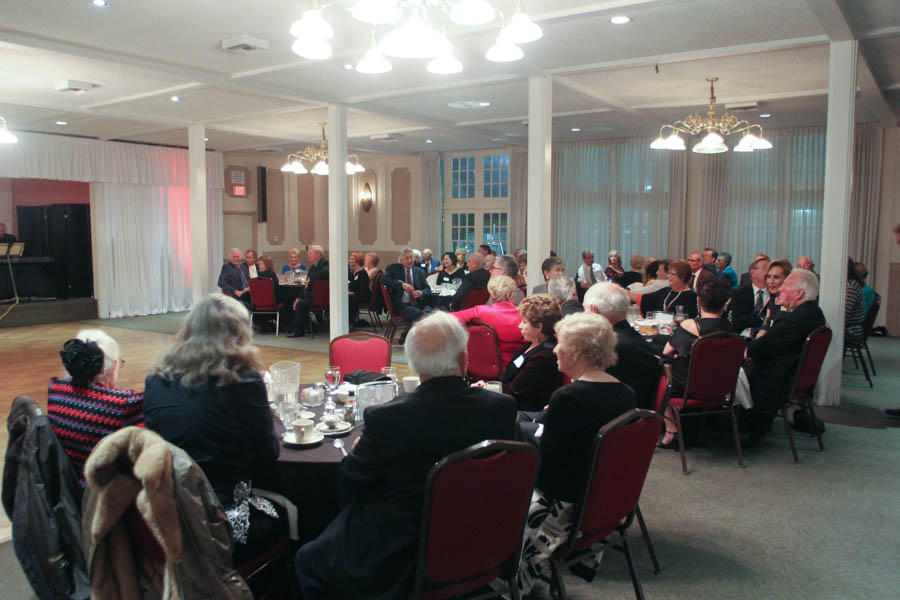 We had a nice turnout this evening... 29 couples!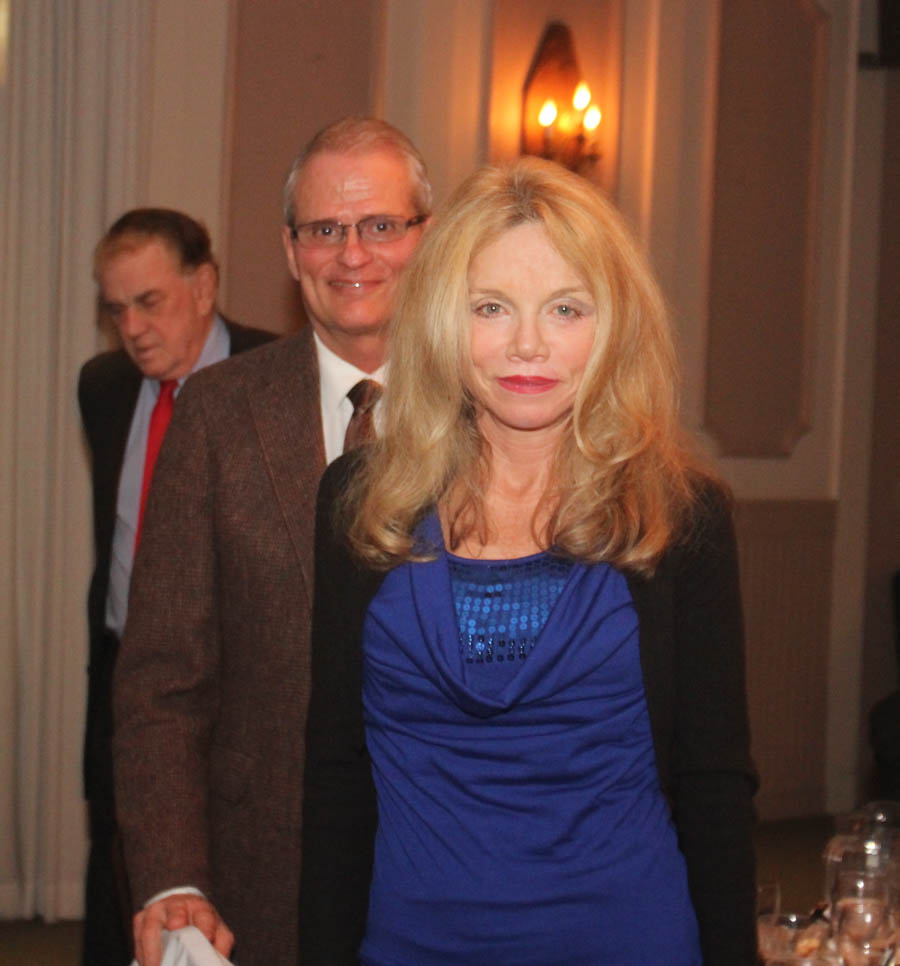 Graig Goll and Marianne Handson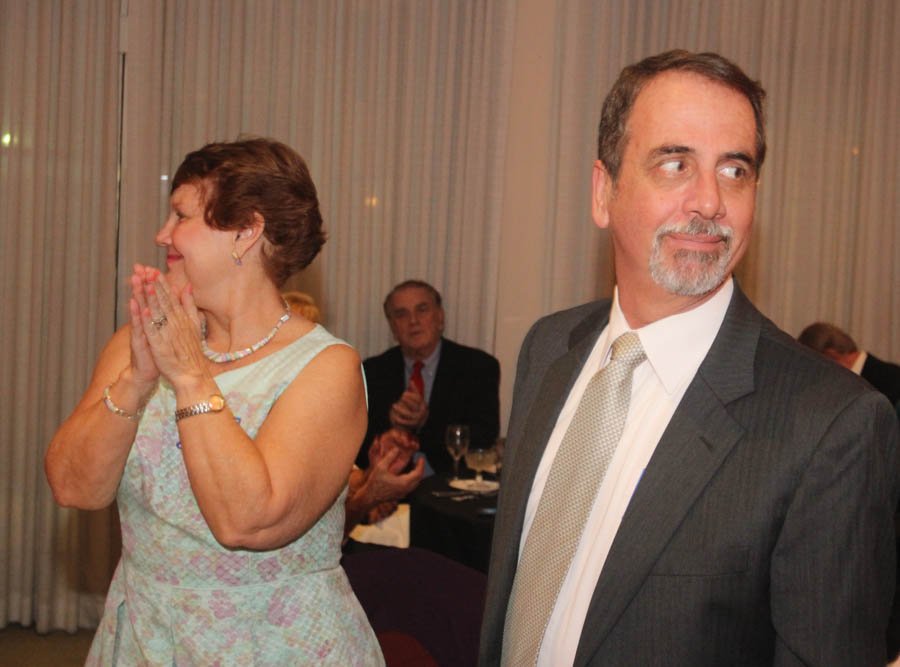 Bonnie and ______ Burks

Jeanne and Robert Sakamoto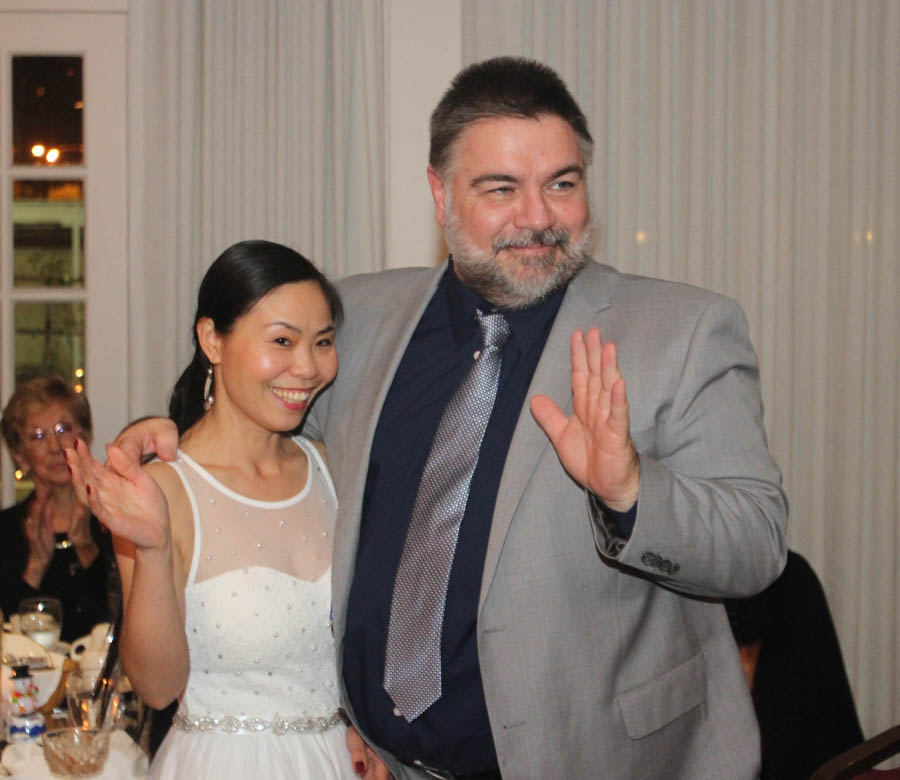 Xuegin and Doyle Kosmata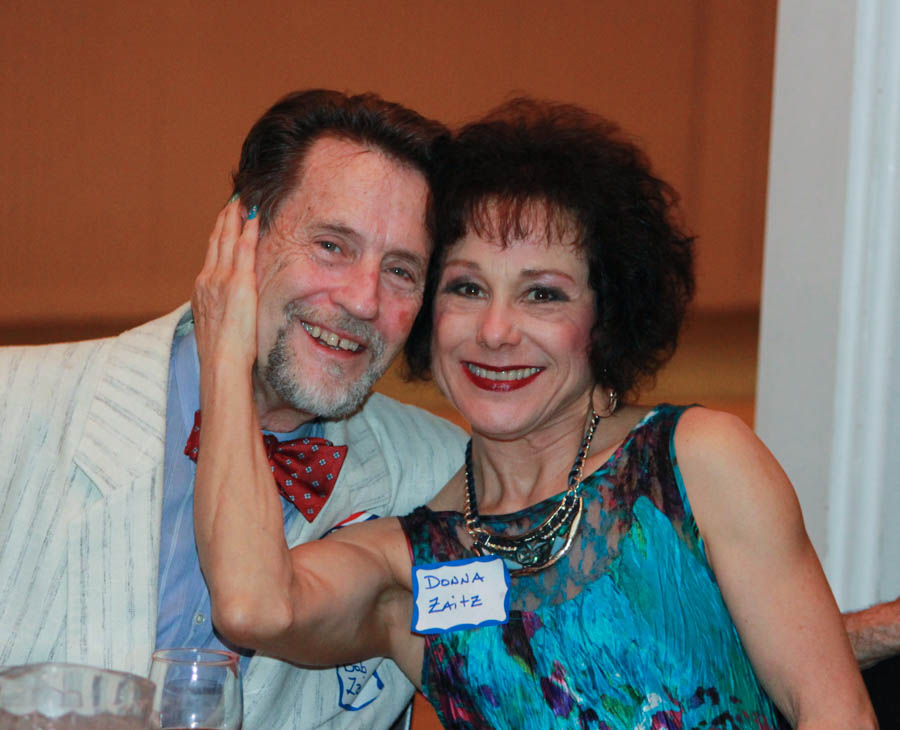 Bob and Donna Zaitz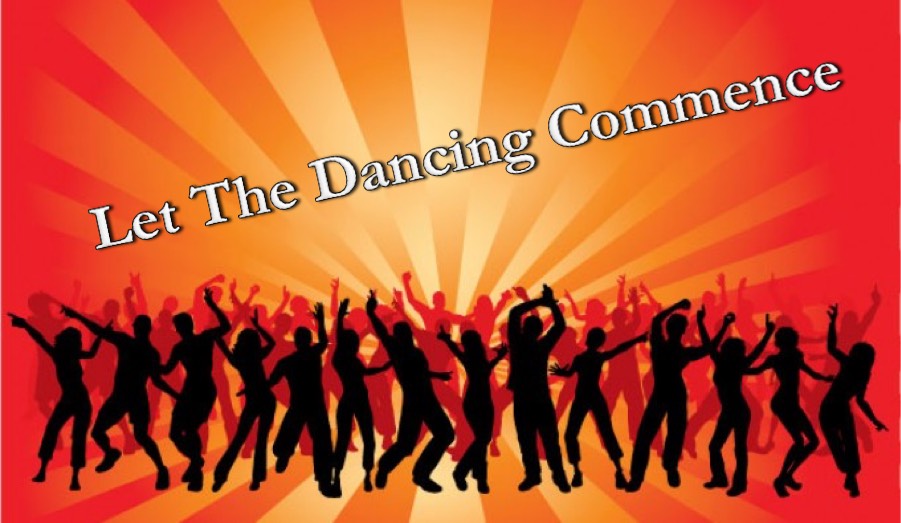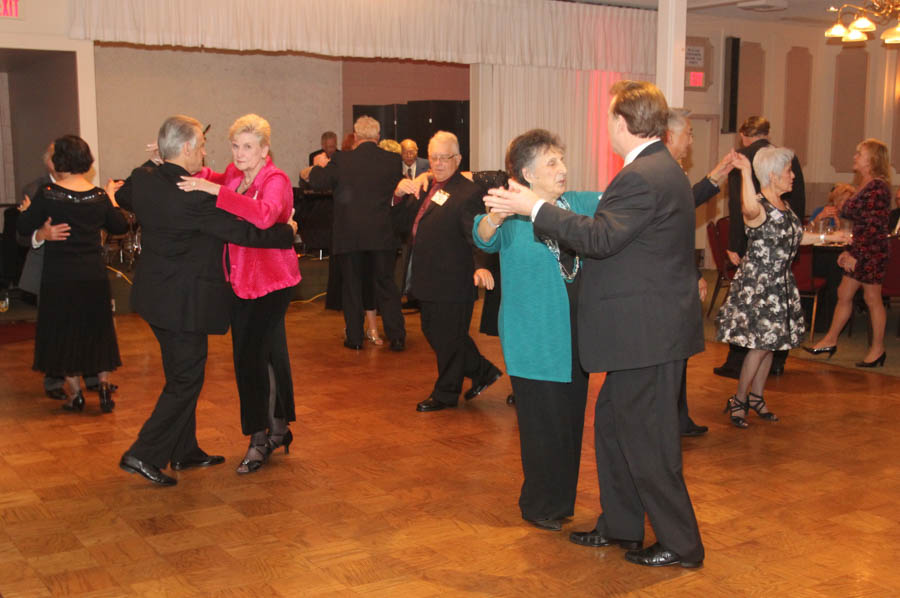 Zot! The floor is full!
Did You Know? - Swing dance goes by many names
Swing belongs to the jazz school of dance, but the term doesn't apply to one single technique. There are several distinct swing styles, and they each developed alongside shifting musical and cultural trends.
Lindy Hop — a reference to Charles Lindbergh's historic transatlantic flight in 1927; danced within a designated space but highly social and creative
Savoy-style Lindy Hop — distinguished by more upbeat, circular movements
Collegiate Shag — chest-to-chest dancing with alternating feet (one foot goes between partner's feet), to uptempo jazz music
St. Louis shag — side-by-side dancing with forward kicks and stomps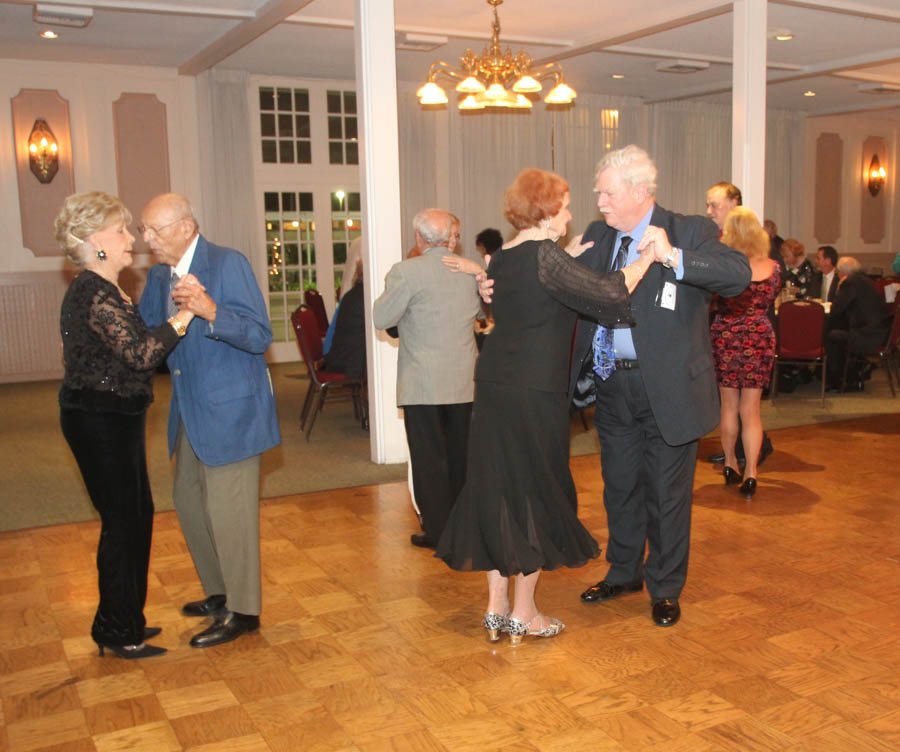 How to warm up on a cold California evening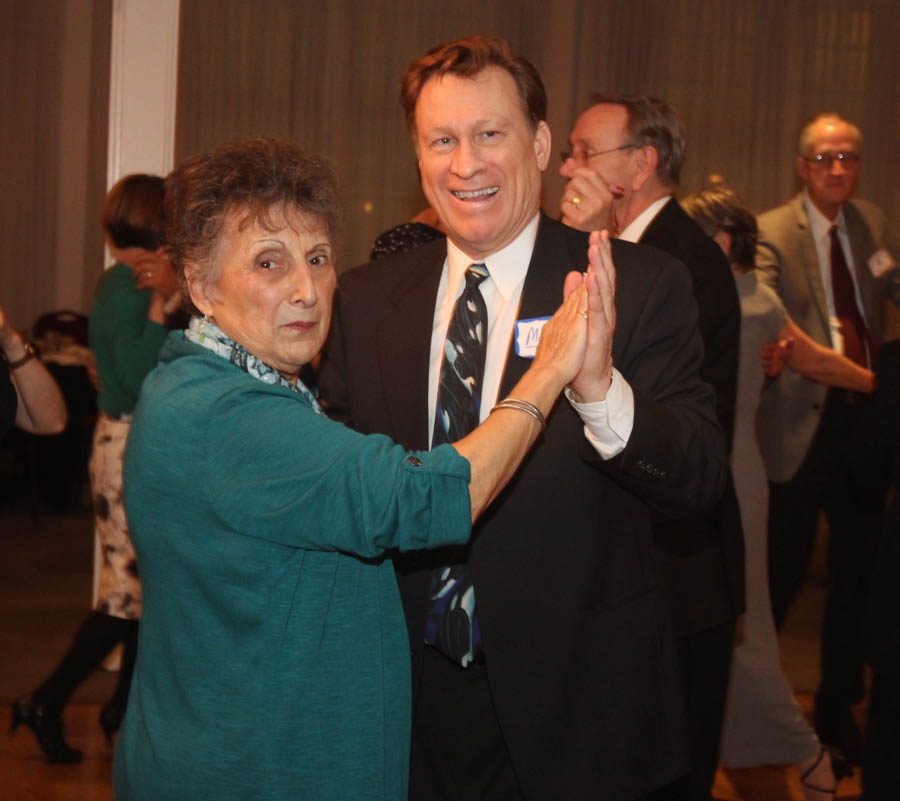 Irene and Mike gliding across the floor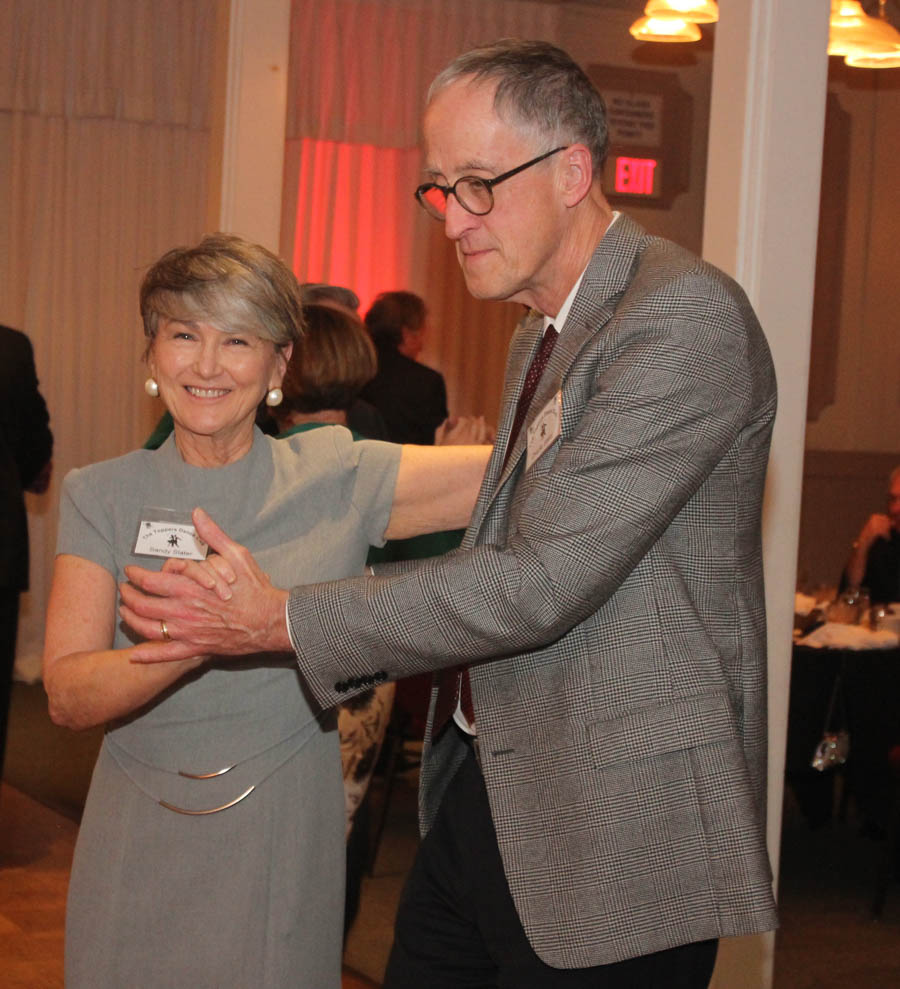 Sandy and Charlie make dancing look so easy!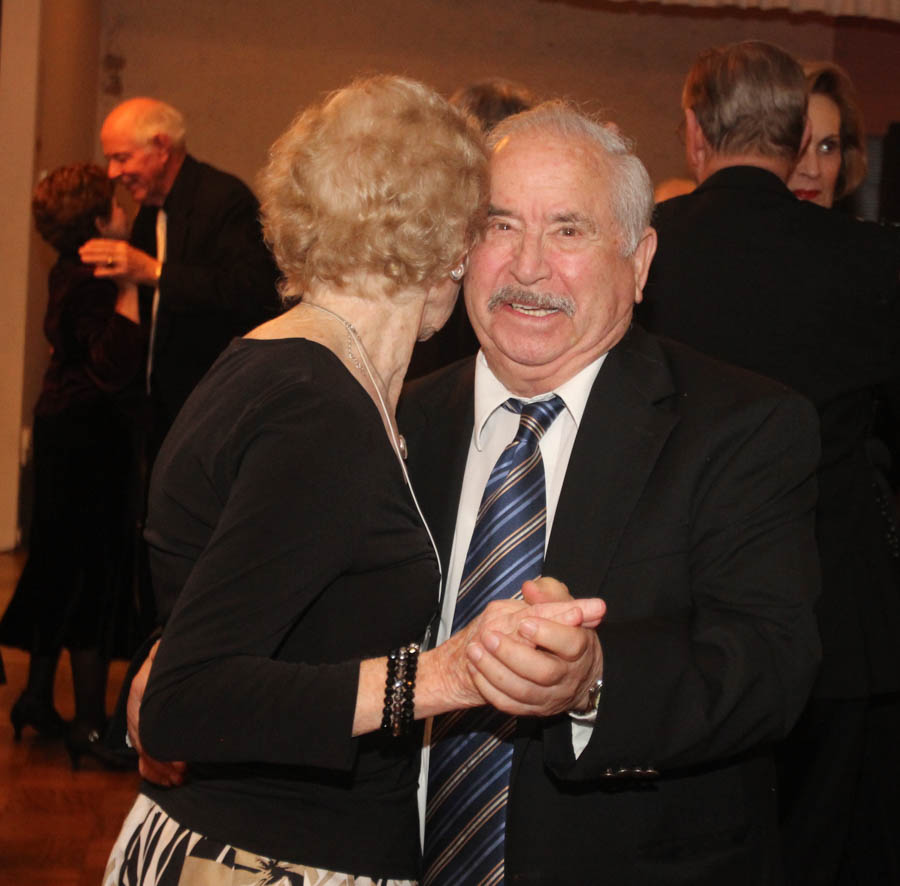 Donnis and Bernie light up the room!

Paula and Ed whirling and twirling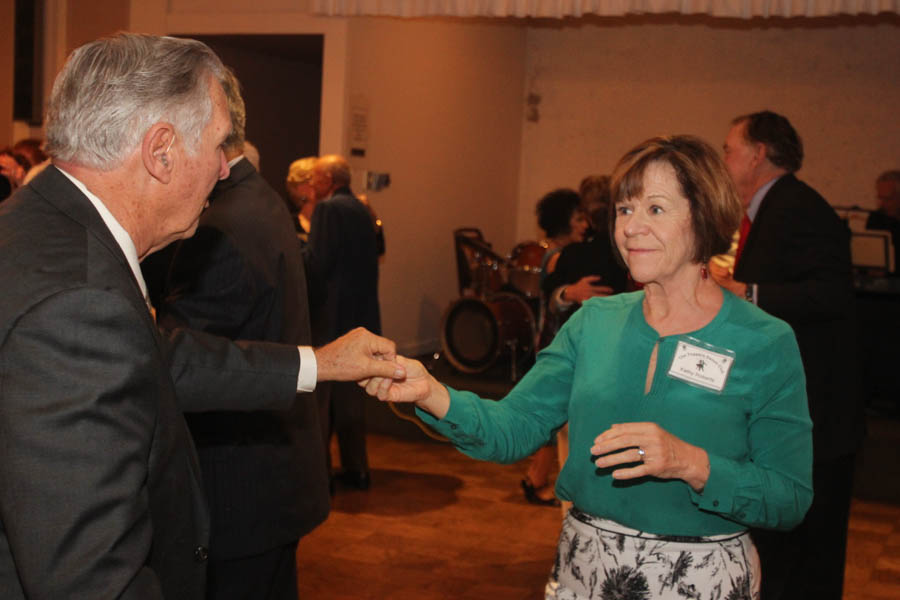 Ed and Kathy always looking great!

With that hand-holf, Kathy cannot get away!
Did You Know? - Dance marathon participants went great lengths of endurance for rather small winnings considering the time spent.
According to the Guinness Book of Records, the record for the longest dance marathon lasted 5,152 hours. It was held at the Merry Garden Ballroom in Chicago, Illinois, and the winning couple of Mike Ritof and Edith Boudreaux won $2,000 in a contest that ran from August 29, 1930, to April 1, 1931.
It was reported that dance marathons were directly and indirectly responsible for numerous deaths, although no figures on the amount were reported.
Nevertheless, in 1933 the Governor of New York signed a bill that limited dancing to 8 hours. A few states earlier had outright banned marathon dancing after the 1923 death of Homer Moorehouse, who collapsed after dancing for 87 straight hours nonstop.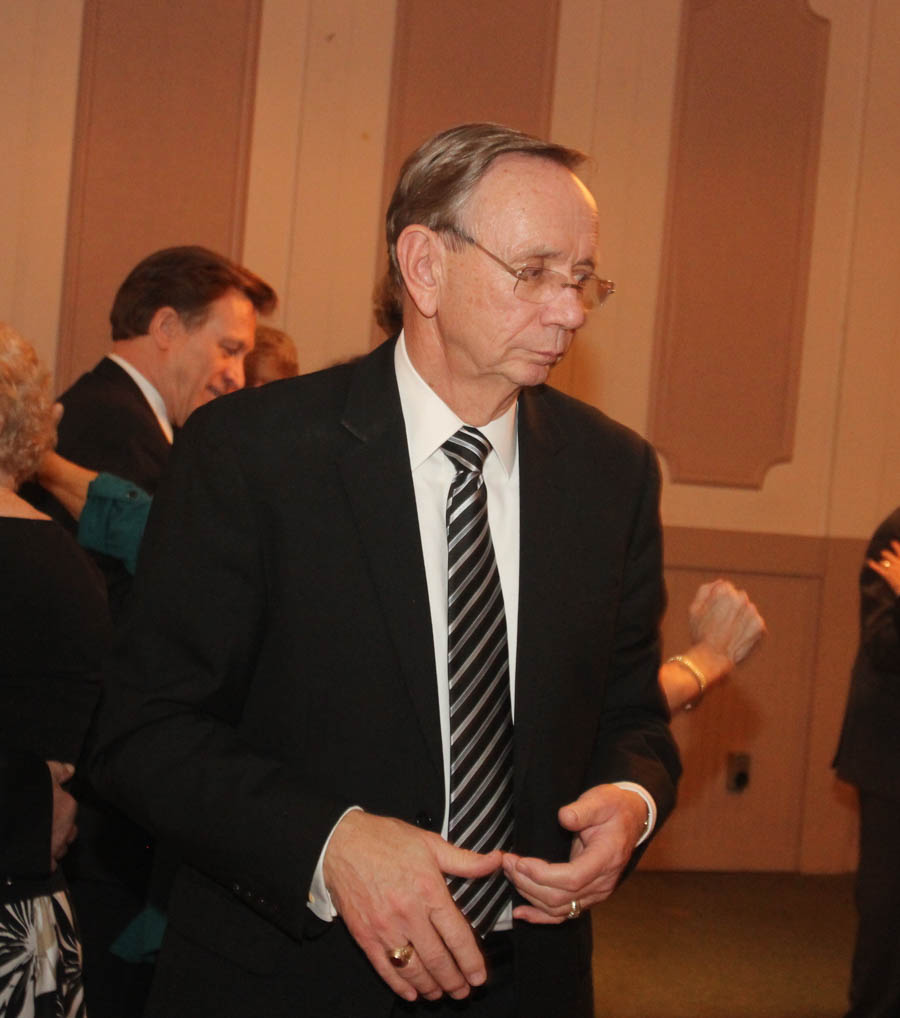 Tom successfully hinds his bride!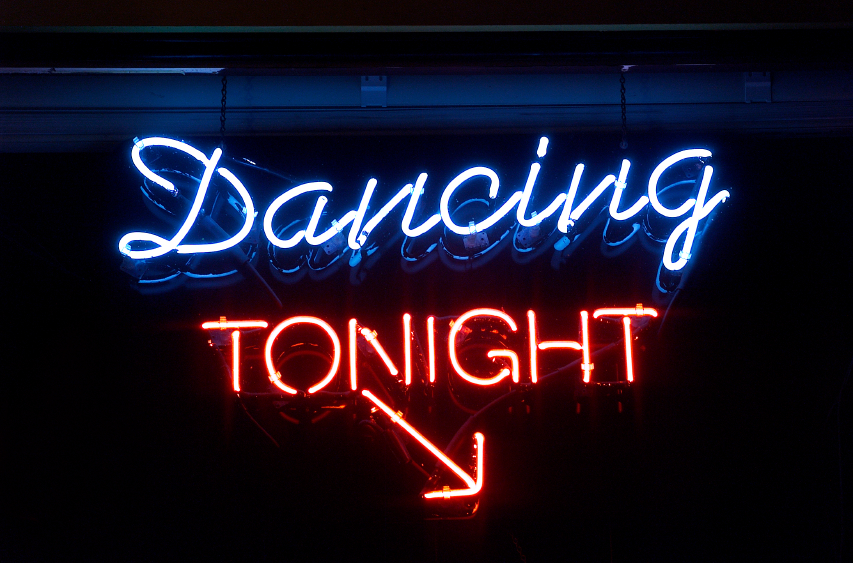 Ghislaine and Wally always have a smile!

Our guests jump right into the fray

Go Bonnie Go (Sounds like the name of a song!)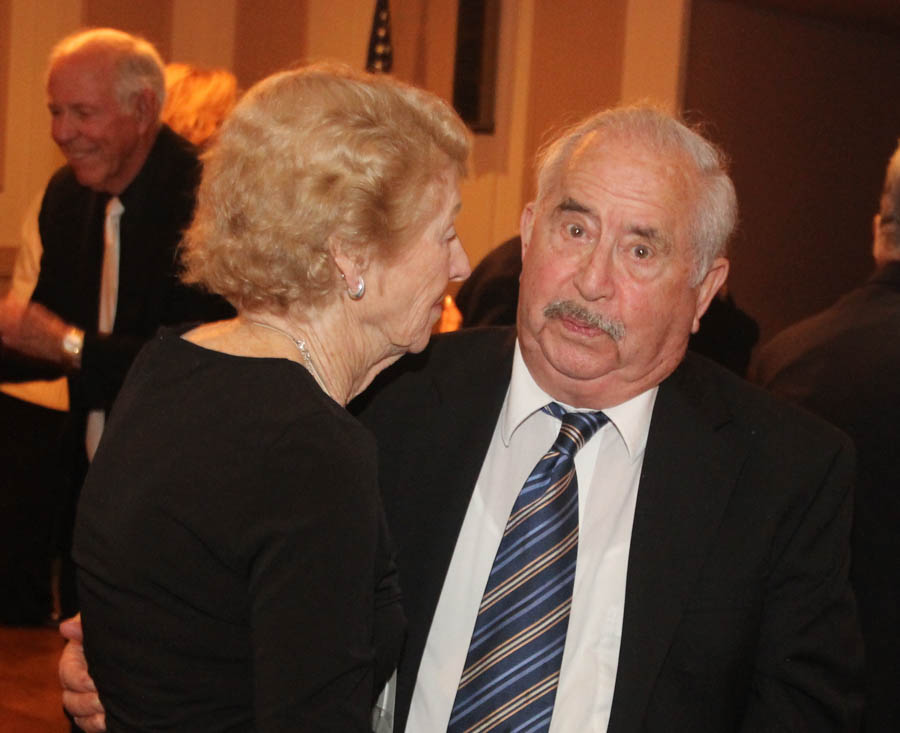 "This is my seventh straight dance without sitting down!"

Donnis keeps him moving

Norman and Nina are kicking up their heels!
(Doing things that you enjoy )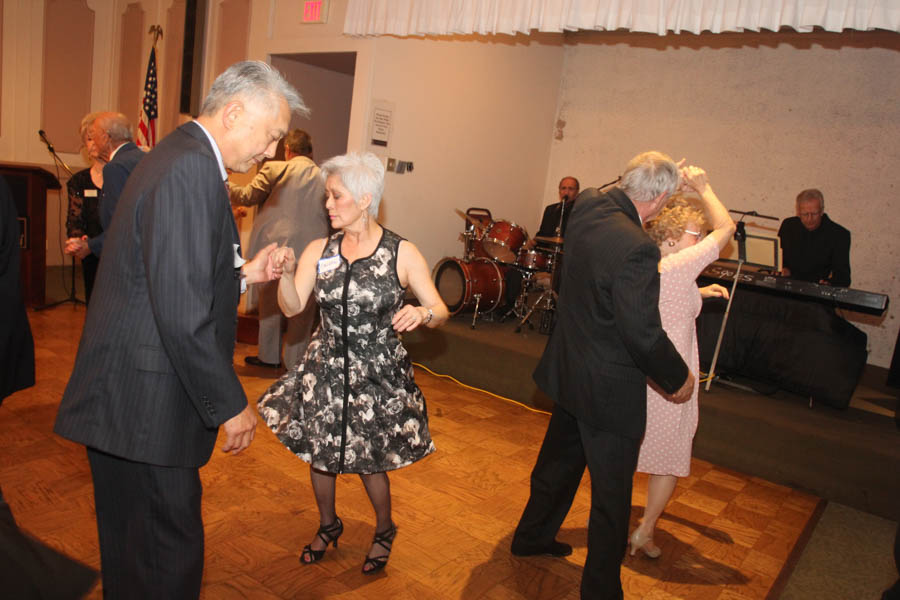 Al and Colleen swinging to the tunes of the band!

Wil and Iris always have new moves.... Some on purpose!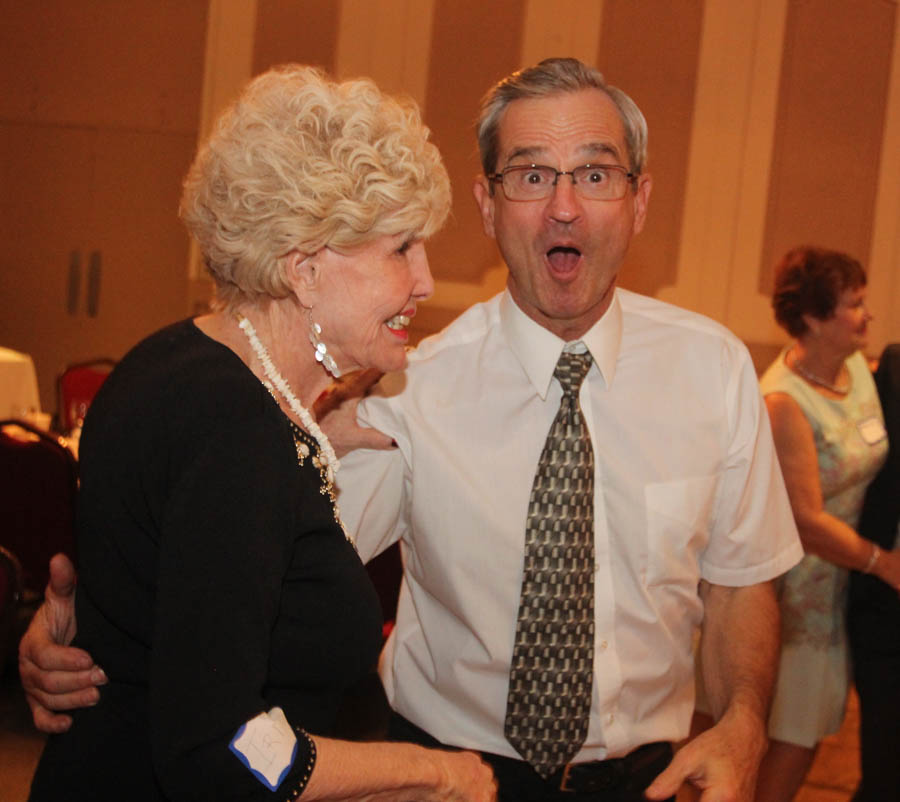 "Thet was a new step! We are going ot have to name it!"
Did You Know? - Many dance steps have names. Some we have witnessed this evening are:
Rag Doll
I go/you go
Woman on Top
He-Shes
In and Out Burger
Phantom Turns
Duck Walks
Attitude Turns
Knee Dips

The band takes a break... Time to catch our breath!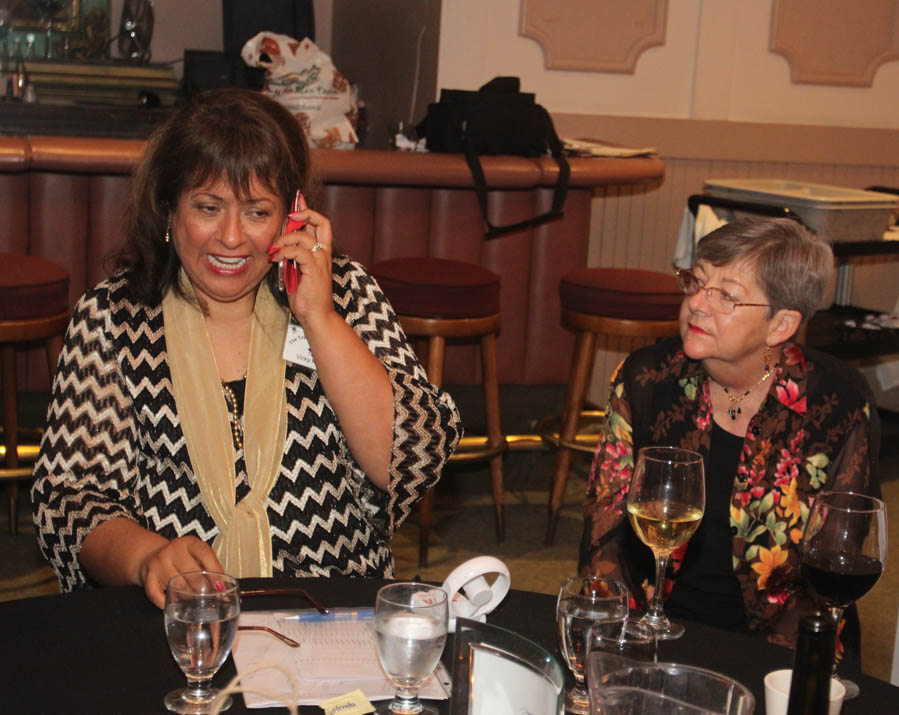 "Hello, medical suppy company? Please send of 20 oxygen bottles!"

Carmen and Tracy make the rounds!
Learn The Ten Step Polka!
Position: Start in Cape (Sweetheart's) Position, facing line of dance moving (counter clock-wise), man to left of lady, left hand at chest level, lady's left hand in his left, man's right arm extended over lady's shoulders, right hand touching her right hand. As a single dance. Position, facing line of dance moving (counter clock-wise)
Start dancing on lyrics

LEFT FOOT WORK
1 Left heel (touches floor forward)
2 Bring left foot back in place
RIGHT FOOT WORK
3 Right toe (touches floor backward) (variation is stomp on count 3)
4 Bring right foot back in place (variation is stomp on count 4)
5 Right heel (touches floor forward)
6 Bring right foot up across left knee (right heel hook)
7 Place right heel forward, touch floor
8 Put feet together

MORE LEFT FOOT WORK
9 Left heel (touches floor forward)
10 Bring left foot up across right knee, (left heel hook)

SHUFFLE
1&2 Shuffle left
3&4 Shuffle right
5&6 Shuffle left
7&8 Shuffle right
REPEAT

They are off and running!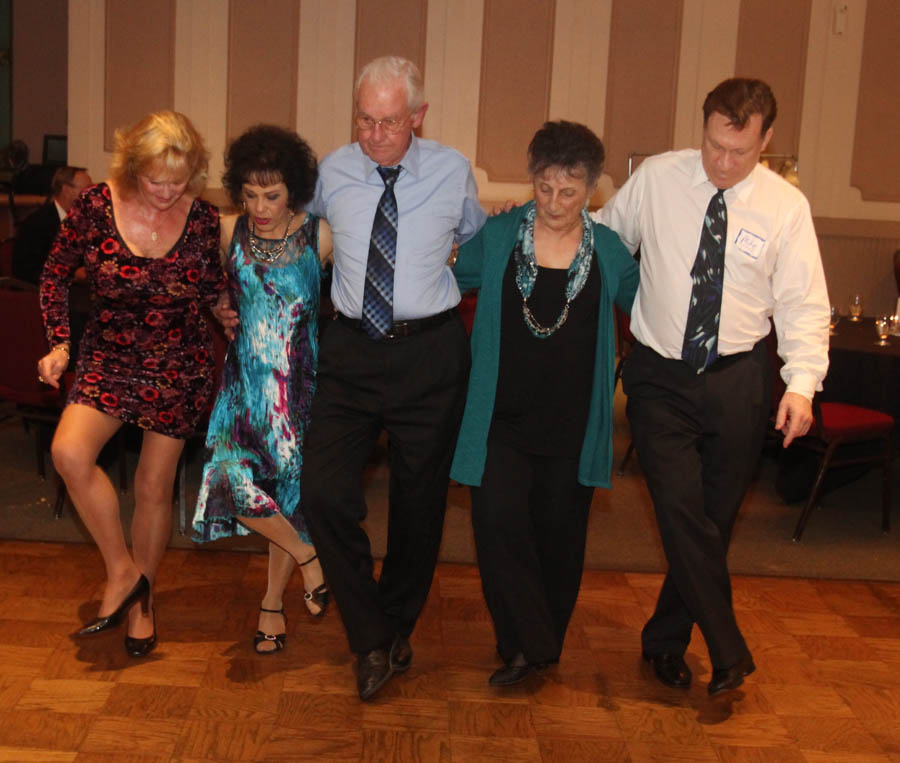 "Feets don't fail me now!"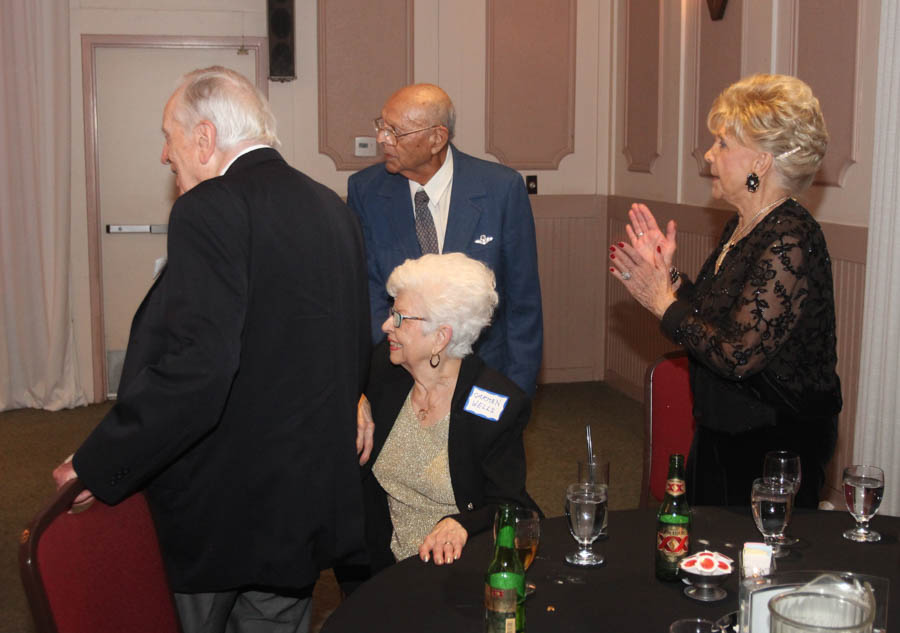 The audience roars with applause!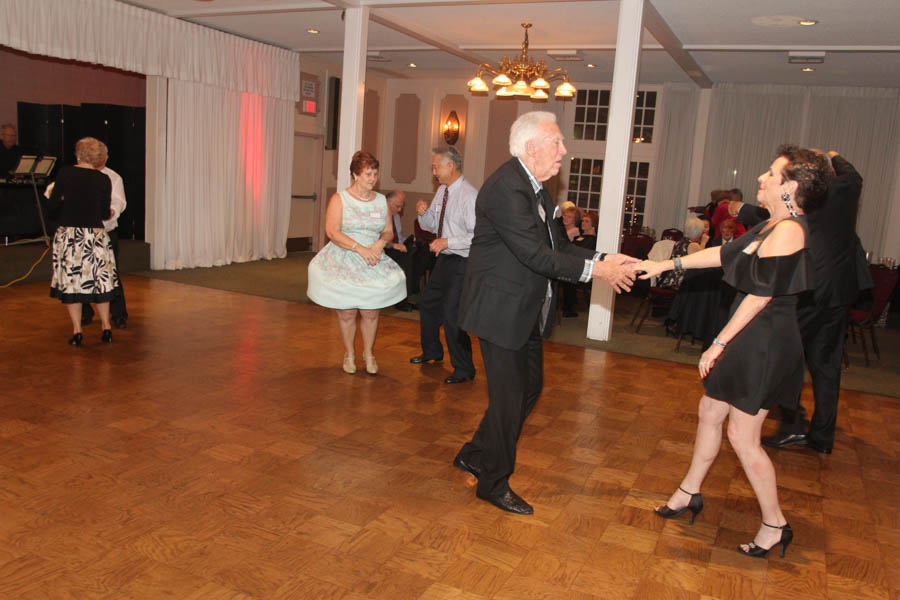 Back to the 1940's with some Chattanoga Choo Choo!
Did You Know? - The song was an extended production number in the 20th Century Fox film Sun Valley Serenade. The Glenn Miller recording, RCA Bluebird B-11230-B, became the #1 song across the United States on December 7, 1941, and remained as #1 for nine weeks on the Billboard Best Sellers chart.
The flip side of the single was "I Know Why (And So Do You)", which was the A side.

The song opens up with the band, sounding like a train rolling out of the station, complete with the trumpets and trombones imitating a train whistle, before the instrumental portion comes in playing two parts of the main melody. This is followed by the vocal introduction of four lines before the main part of the song is heard.
The main song opens with a dialog between a passenger and a shoeshine boy:
"Pardon me, boy, is that the Chattanooga Choo-Choo?"
"Track 29!"
"Boy, you can give me a shine."
After the entire song is sung, the band plays two parts of the main melody as an instrumental, with the instruments impersonating the "WHOO WHOO" of the train as the song ends.

The train is moving!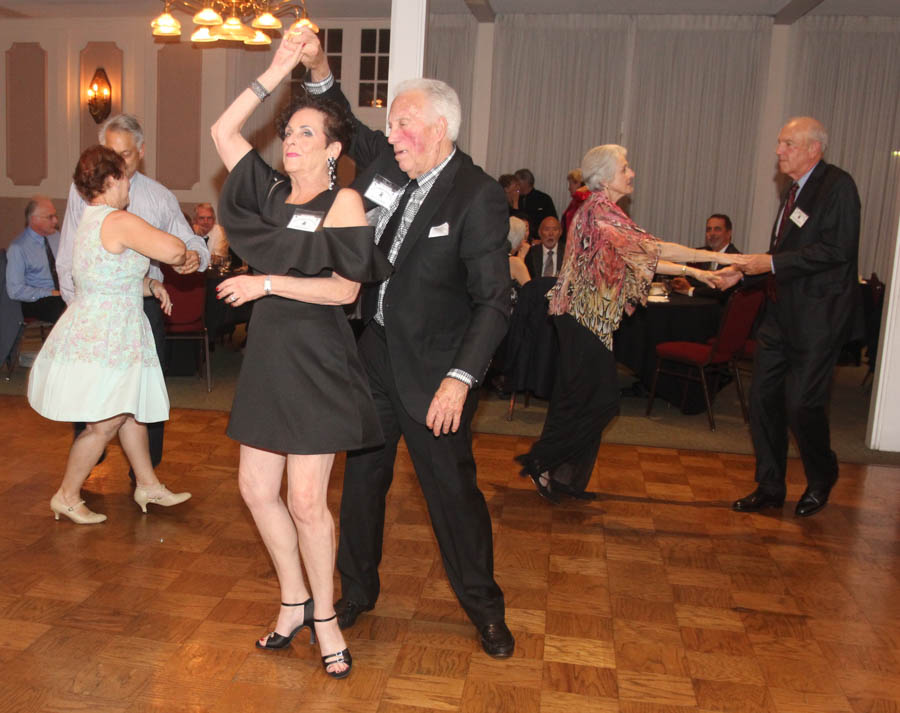 Going around the curve

Slowing down.... The station is near!