Dinner Is Done And Dancing Begins (Page Three)
(December 18th 2015) Last Updated: 09/11/2019 10:38:AM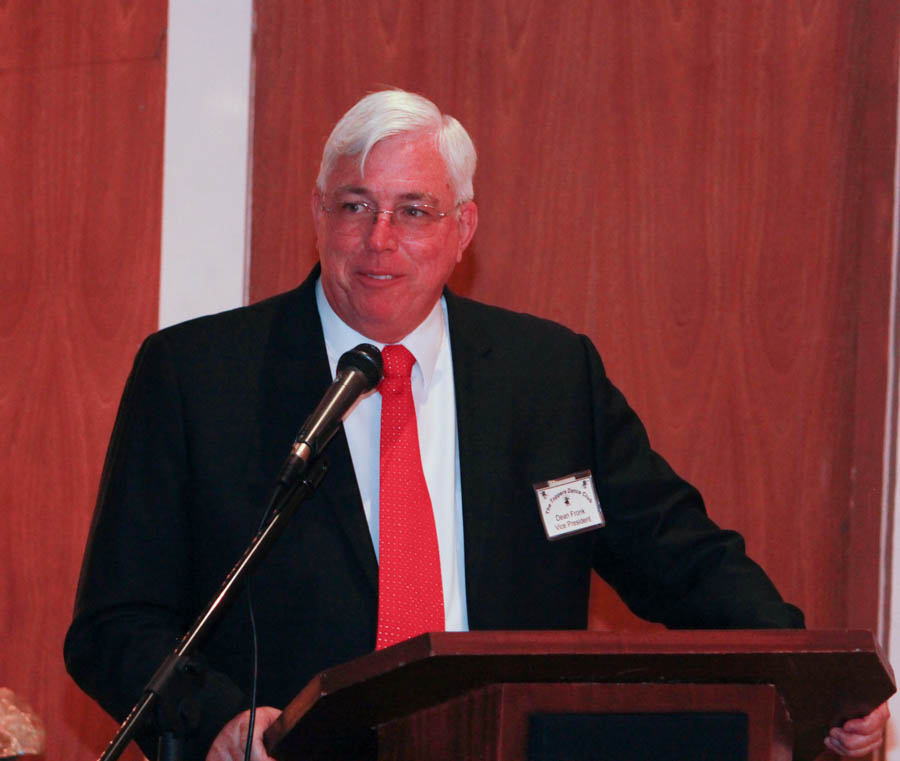 "I declare the Dancing Lamp Lit!"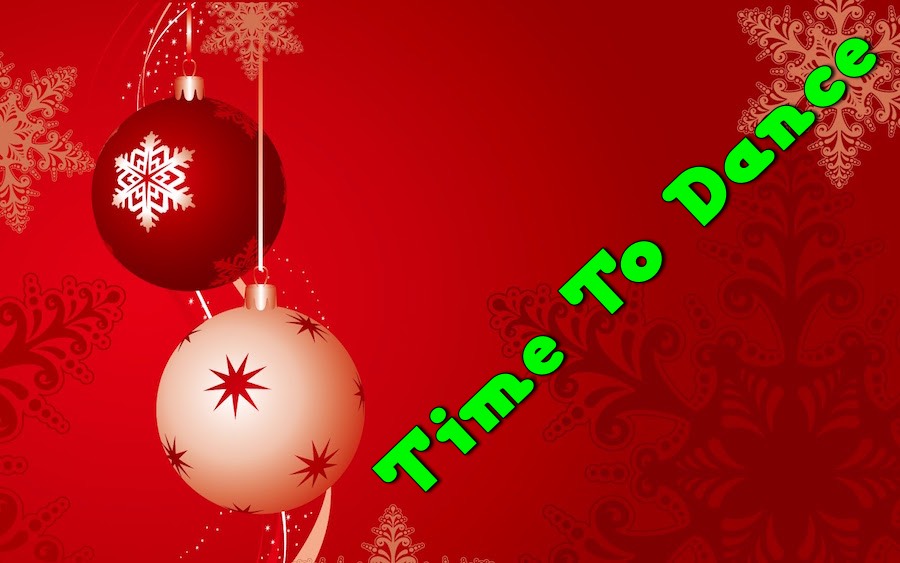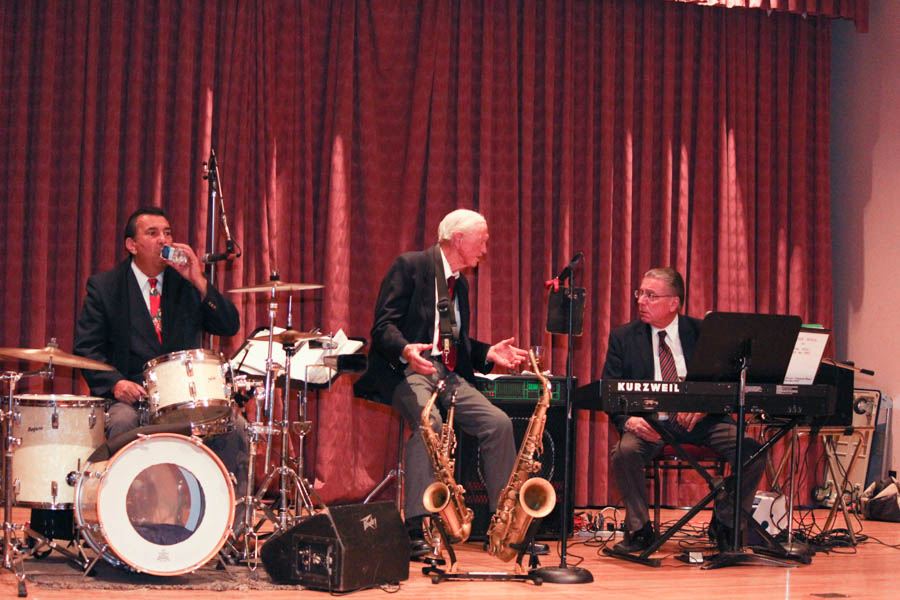 Strike up the band!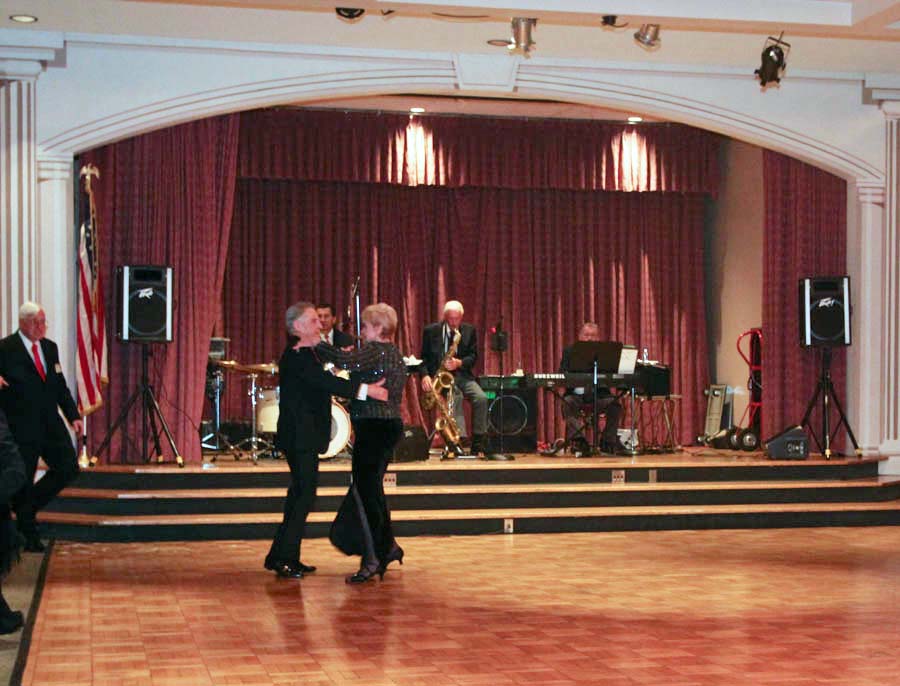 We have an anniversary! Go Carolyn and Lucky!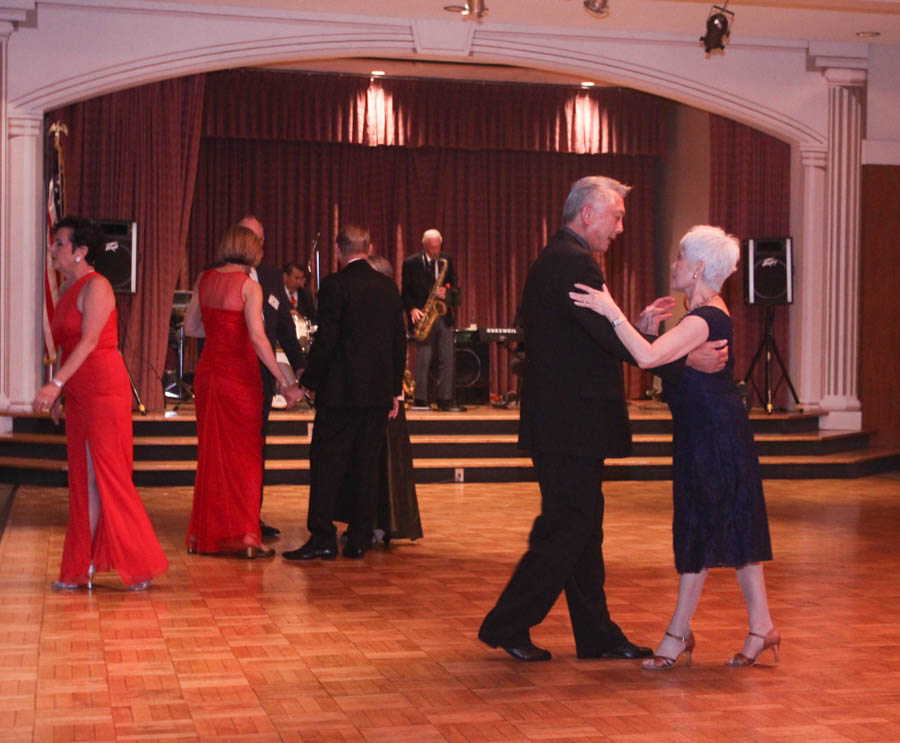 All skate!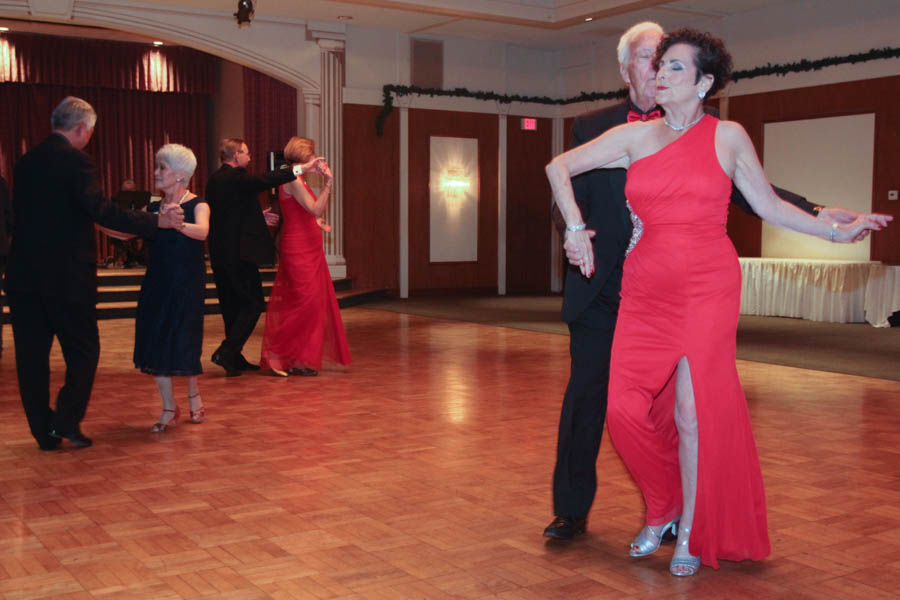 Elegance in motion!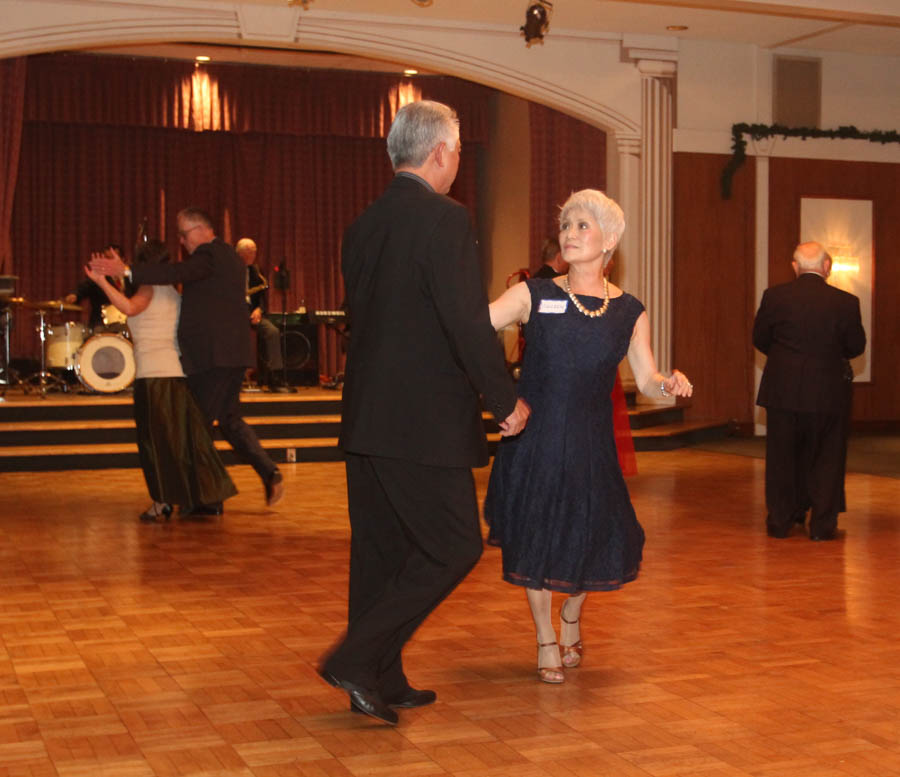 More moves than a corral full of reindeer!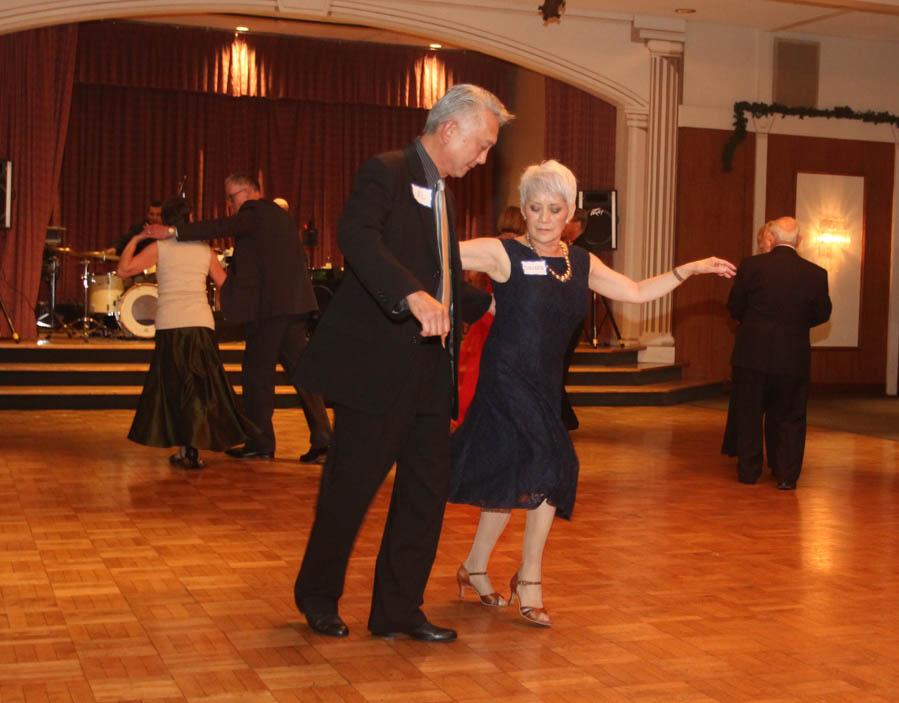 The music was excellent!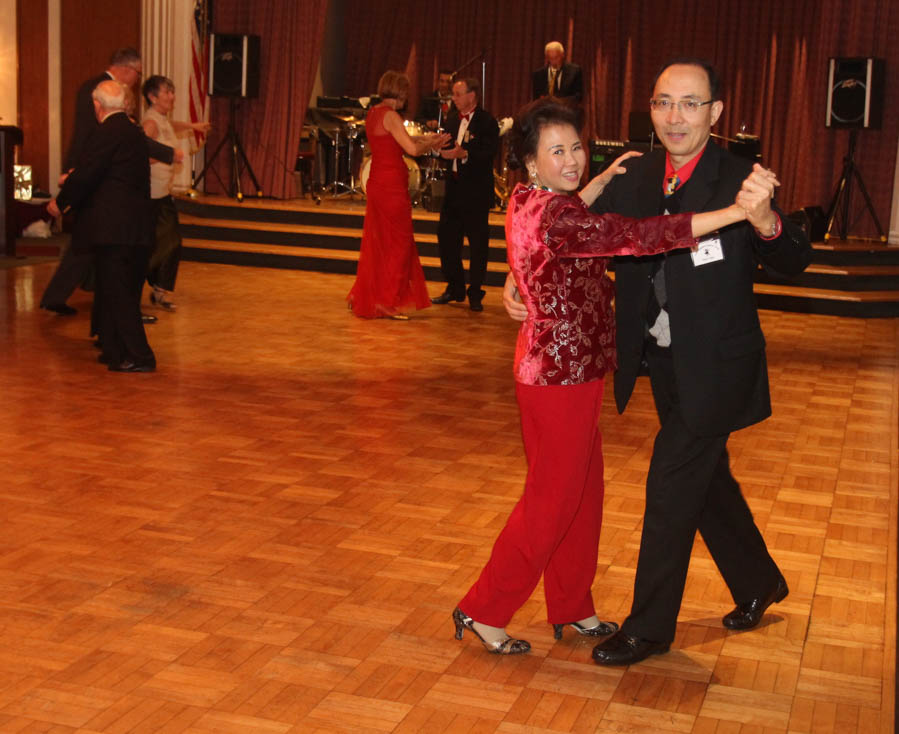 Looking good!

Floating across the floor with the greatest of ease!
Did You Know? - Oklahoma was the last U.S. state to declare Christmas a legal holiday, in 1907.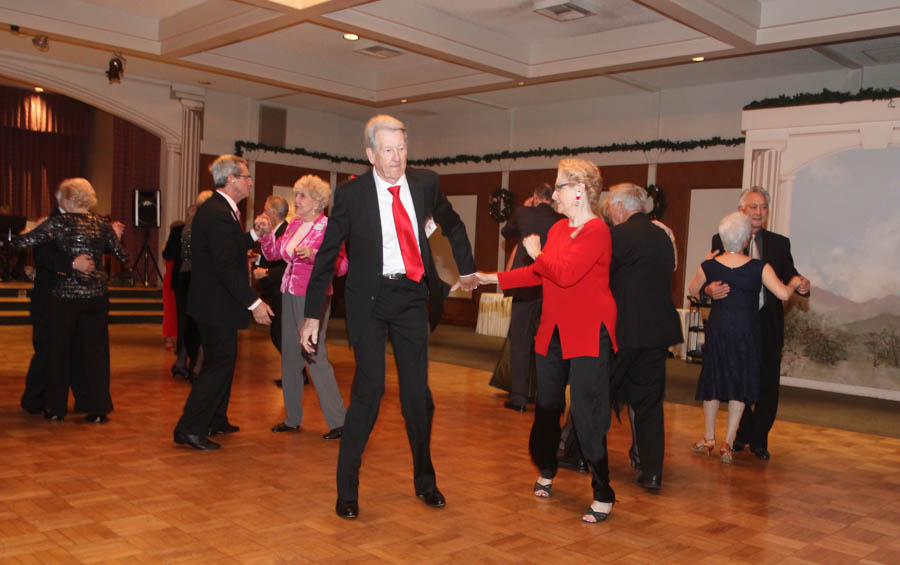 The building was moving beneath our feet!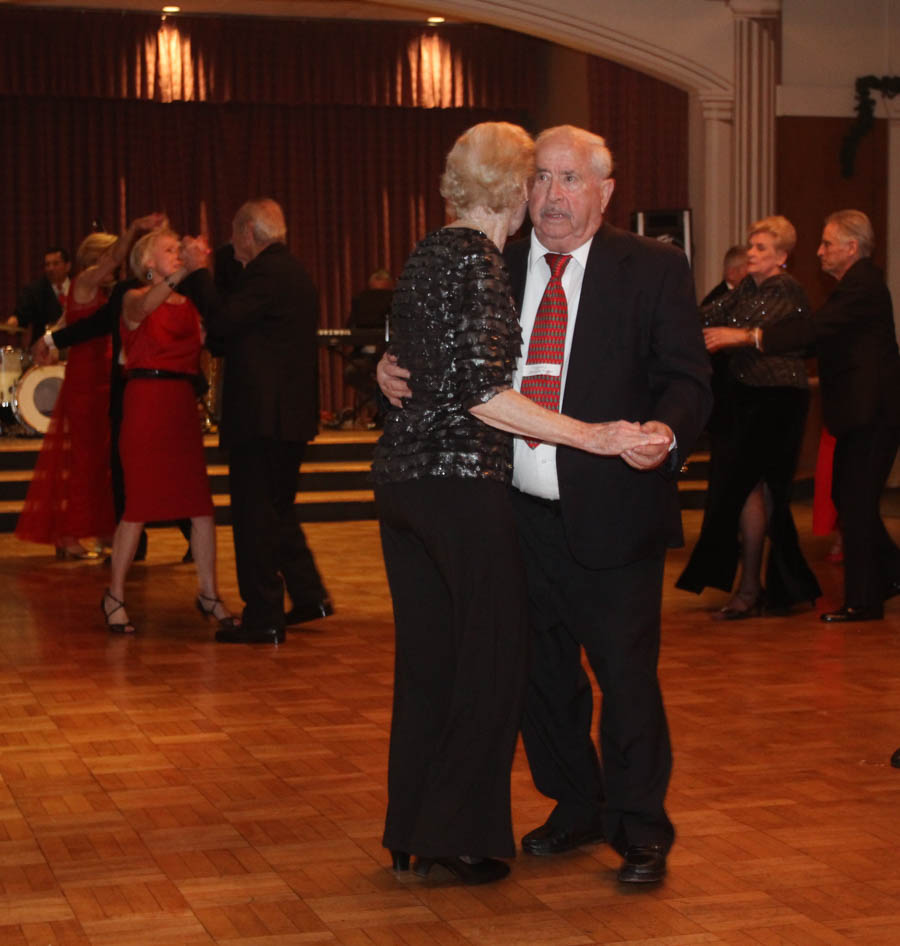 Bernie is holding on tight!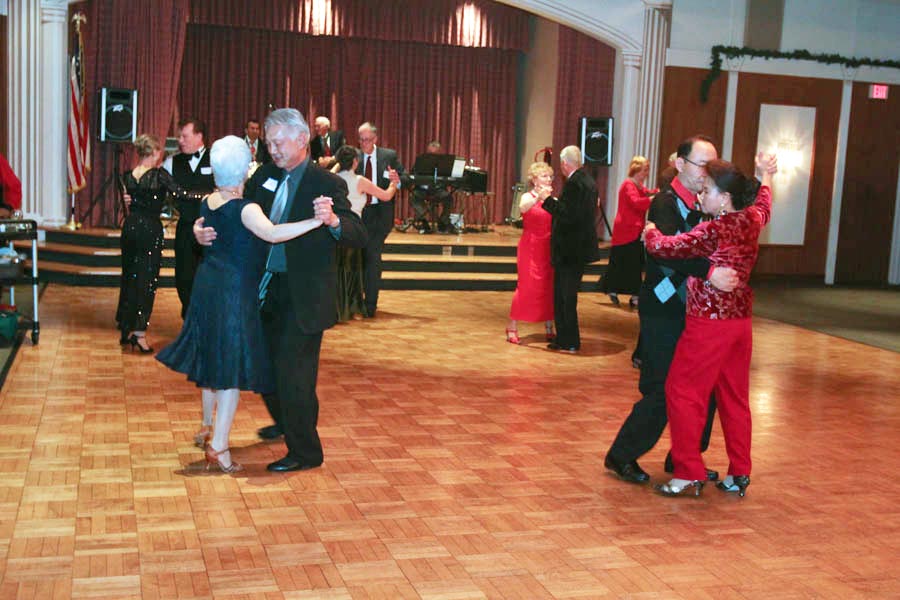 Topper's put the "D" in dance!

Learning a new step by watching!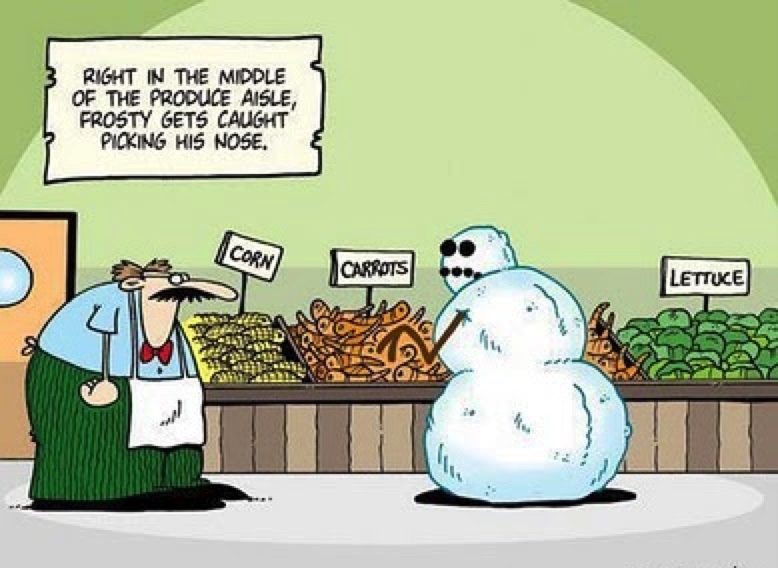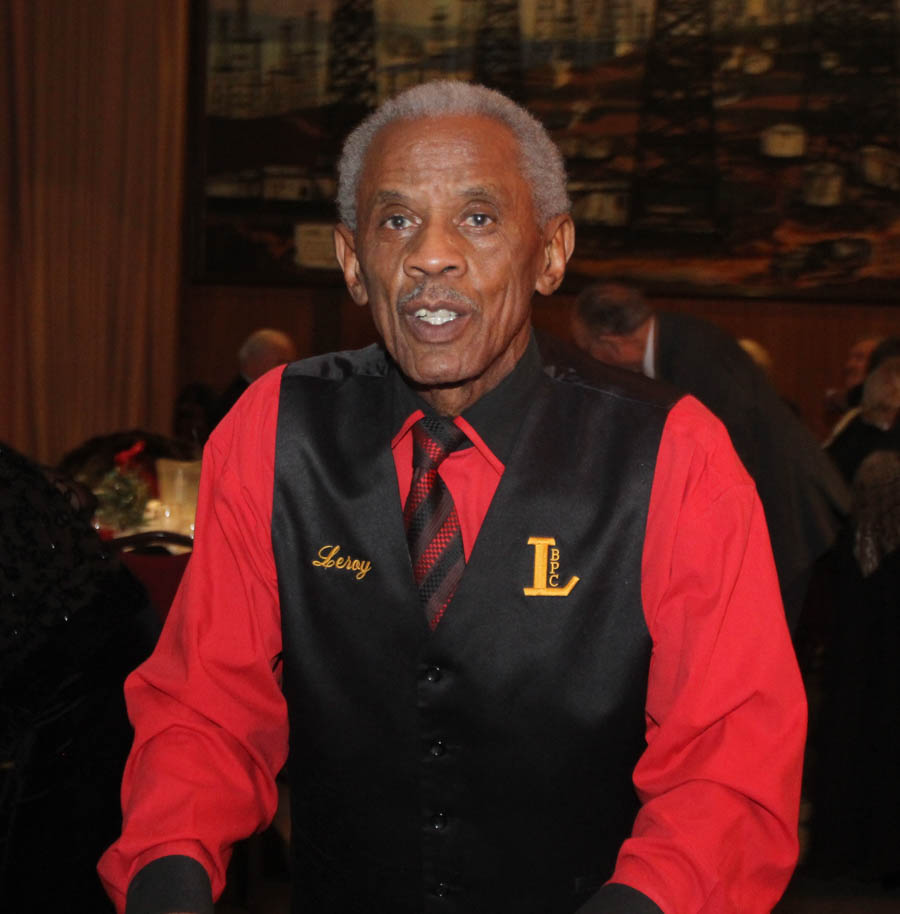 "May I be of service?"

Our dancers keep moving!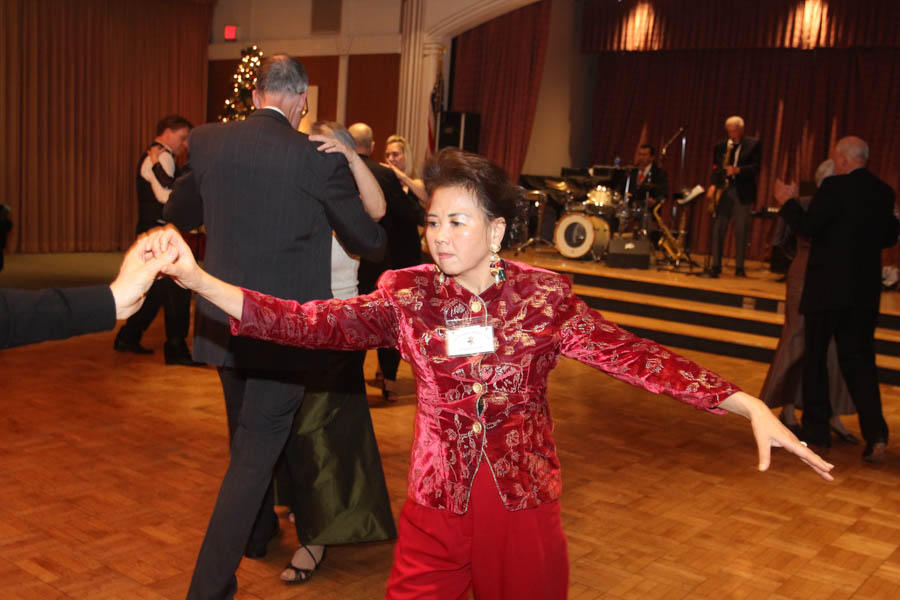 Graceful dancing is wonderful to watch!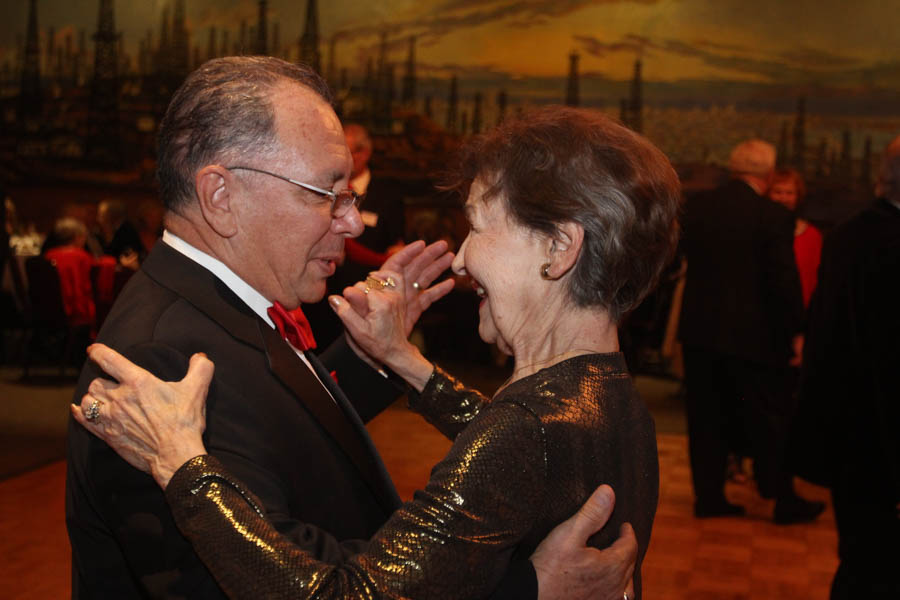 "You don't say?"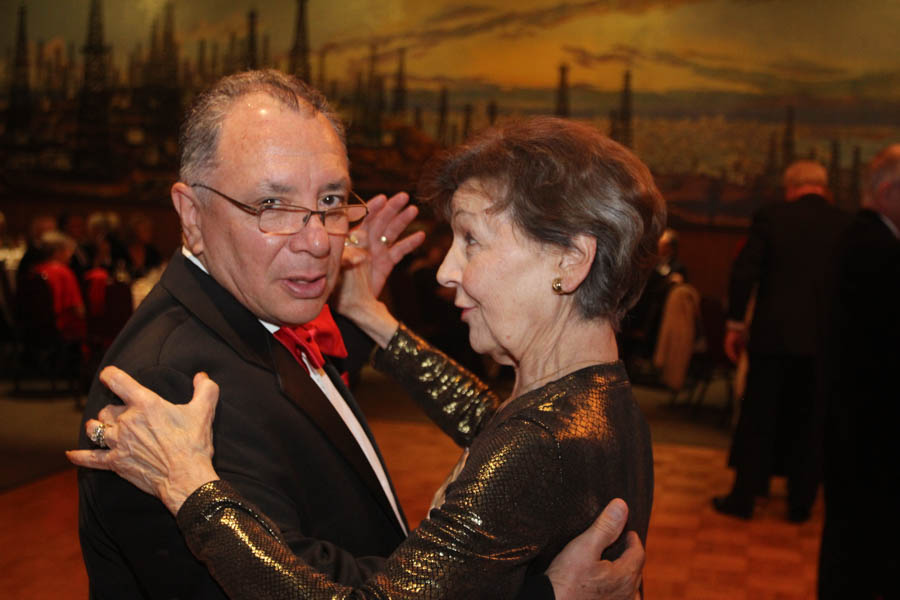 "She does say!"

"He says it also!"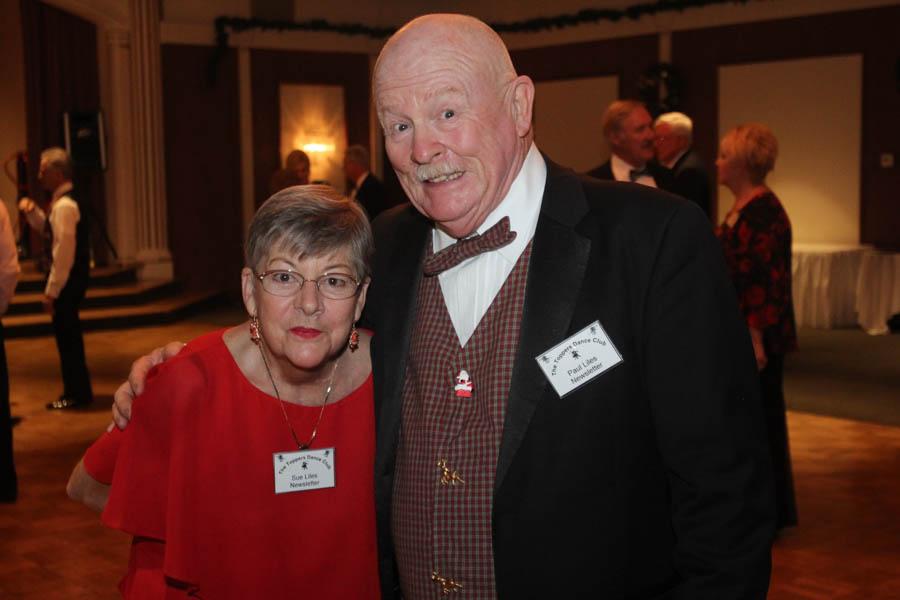 "I don't think she heard me...."

"Careful... I am trying out my new step!"

"I think she likes it!"

Al used to drive B-47's!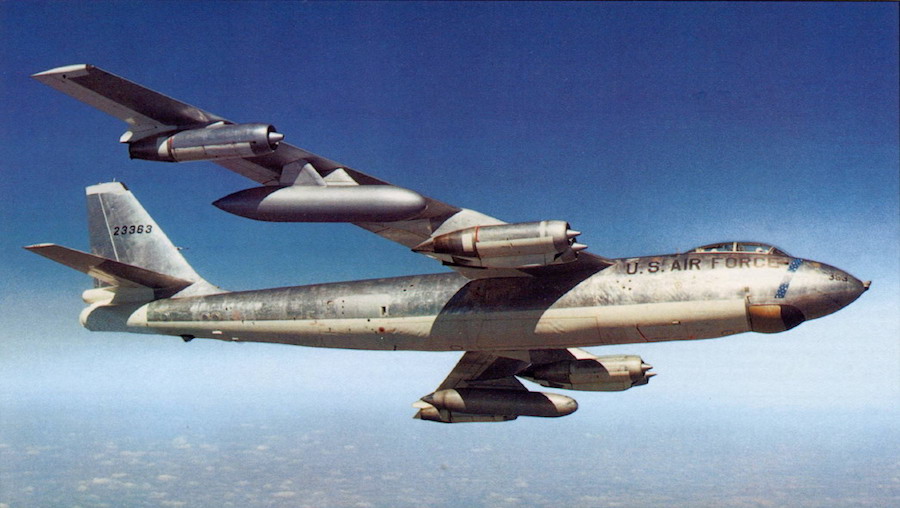 Did You Know? - The Boeing B-47 Stratojet (company Model 450) was a long range, six-engine, turbojet-powered strategic bomber designed to fly at high subsonic speed and at high altitude to avoid enemy interceptor aircraft. The B-47's primary mission was to drop nuclear bombs on the Soviet Union. With its engines carried in nacelles under the swept wing, the B-47 was a major innovation in post-World War II combat jet design, and contributed to the development of modern jet airliners.
The B-47 entered service with the United States Air Force's Strategic Air Command (SAC) in 1951. It never saw combat as a bomber, but was a mainstay of SAC's bomber strength during the late 1950s and early 1960s, and remained in use as a bomber until 1965. It was also adapted to a number of other missions, including photographic reconnaissance, electronic intelligence and weather reconnaissance, remaining in service as a reconnaissance aircraft until 1969 and as a testbed until 1977.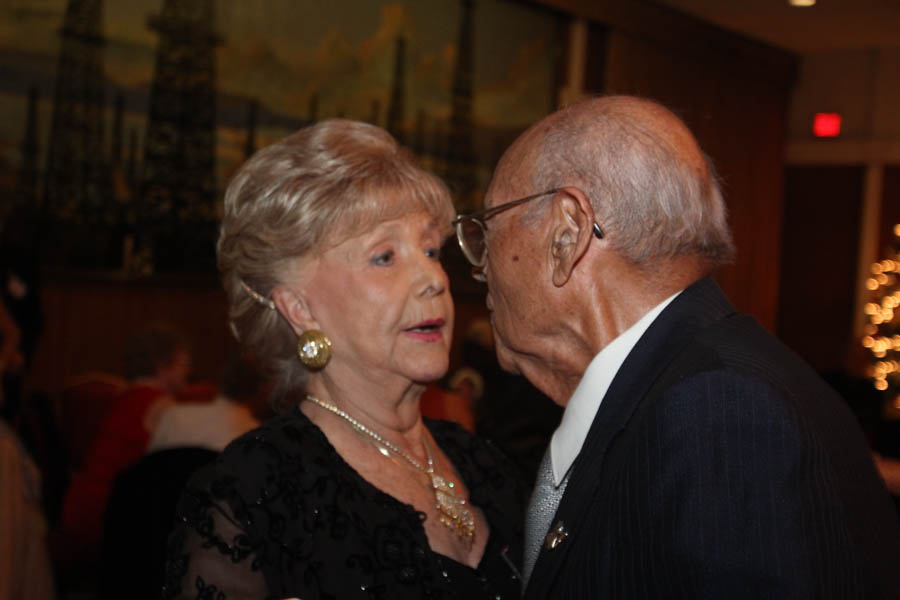 If eyes could talk we would hear a love story!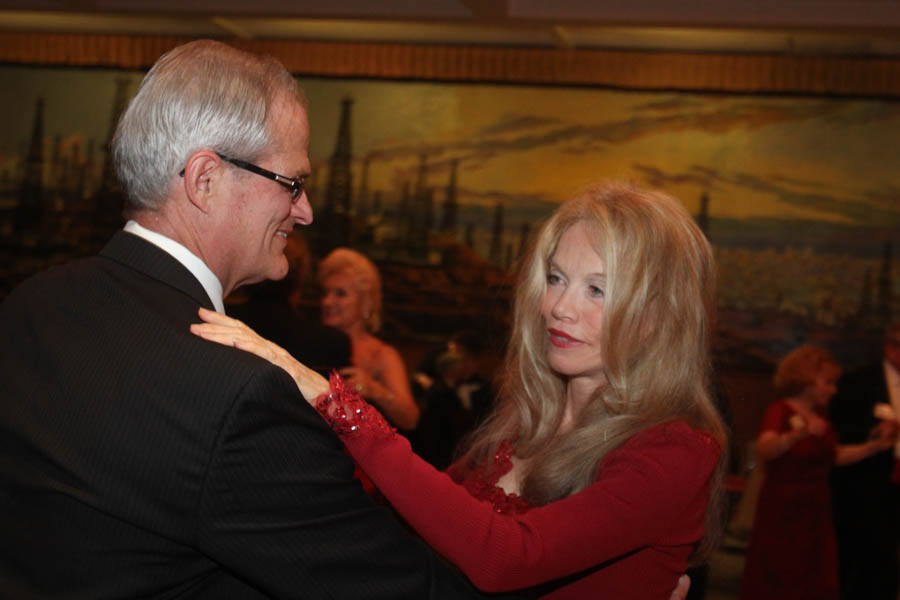 Craig and Marianne dancing to the tunes of the Time Machine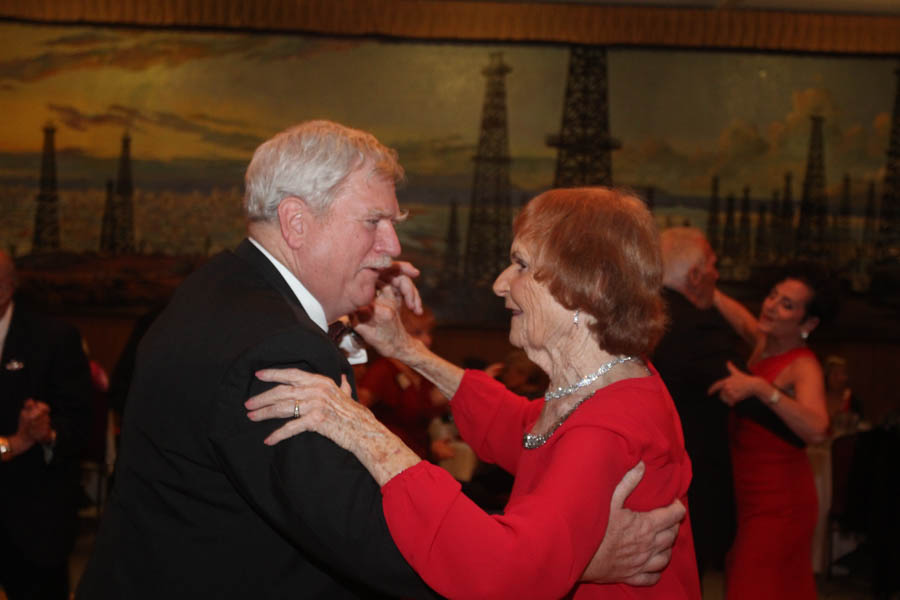 Gary and Marion gazing into each others eyes...
Christmas is indeed magic!

Our own "Desert Rats" come to town!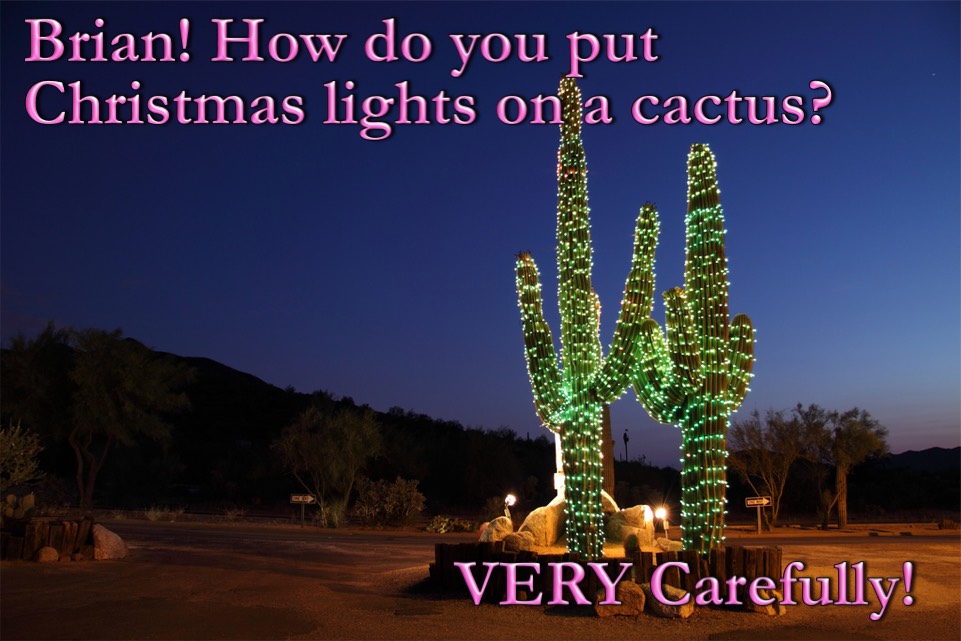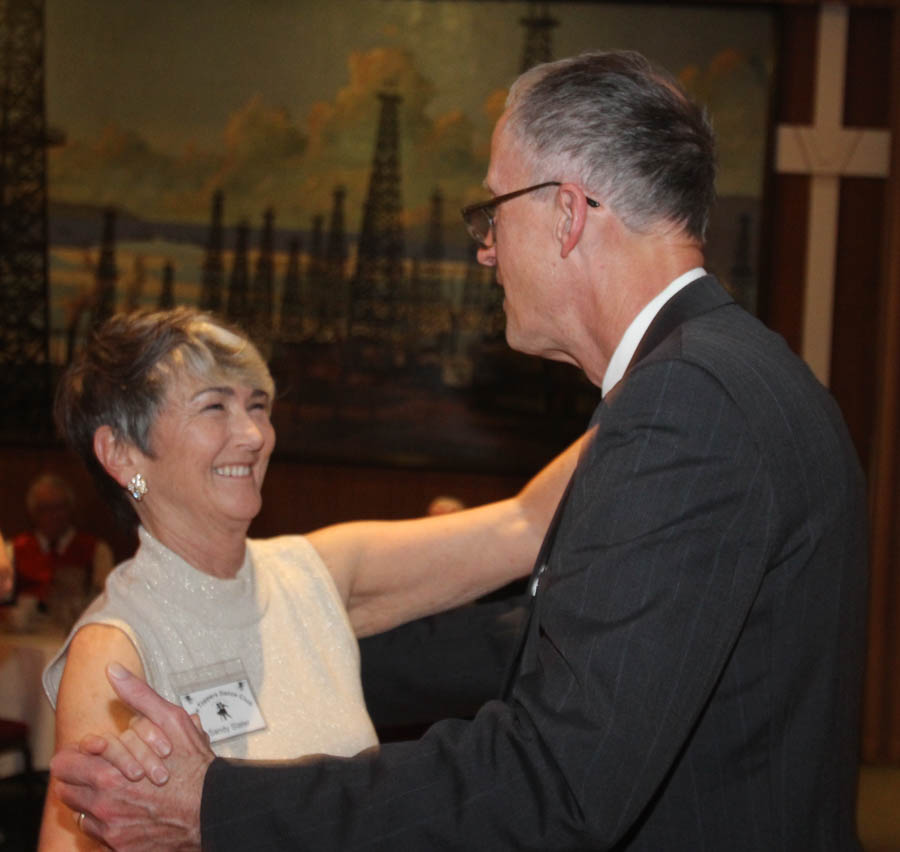 Some smiles just light up the entire room!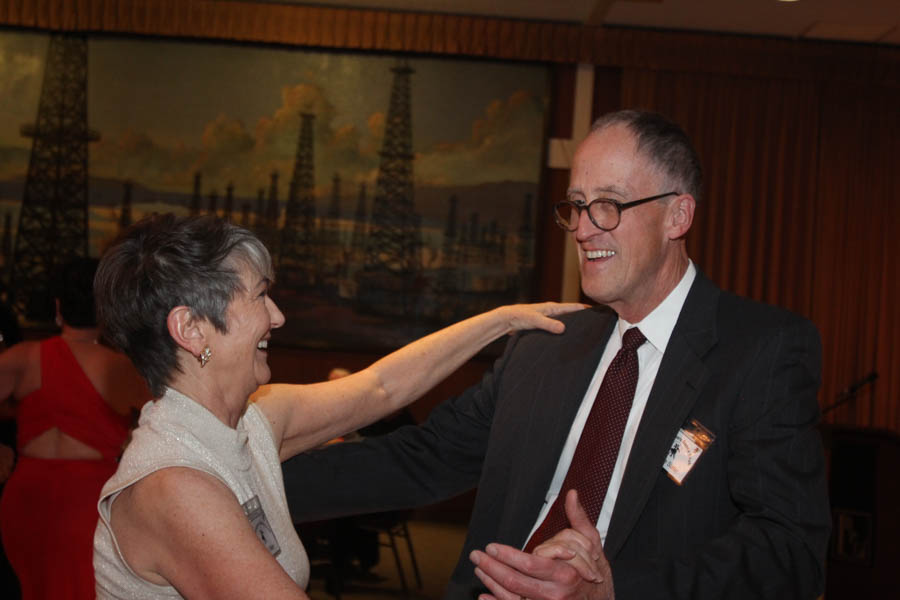 Romance is indeed in the air!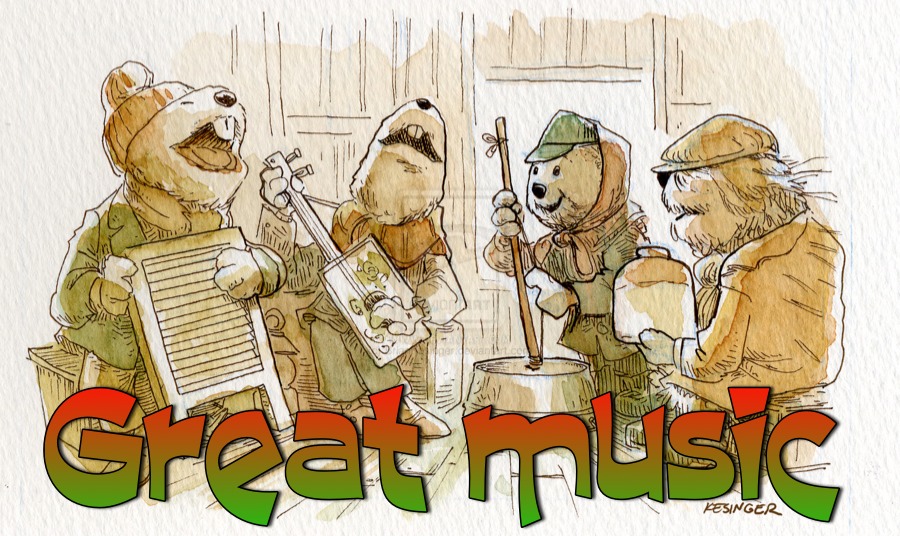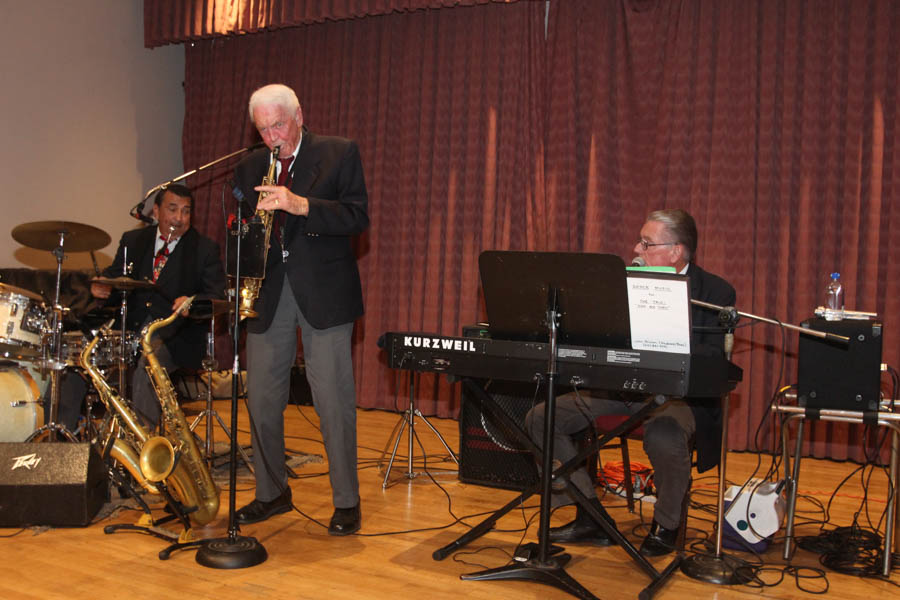 Howard makes the saxophone sing for joy!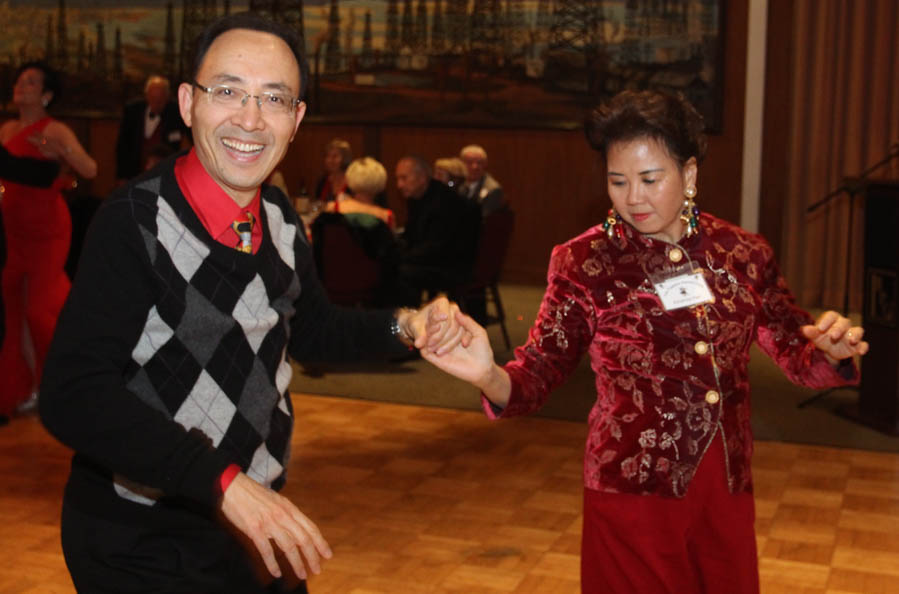 "We have the moves!"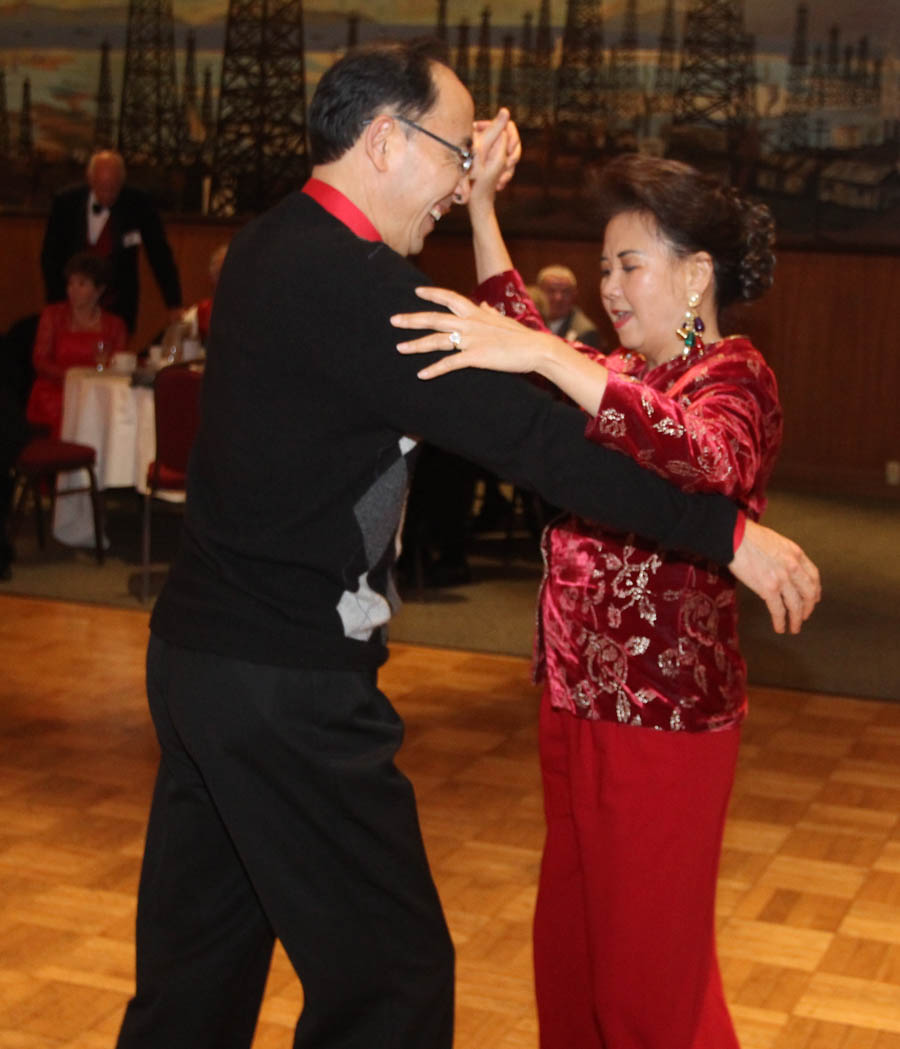 Alan & Amanda light up the floor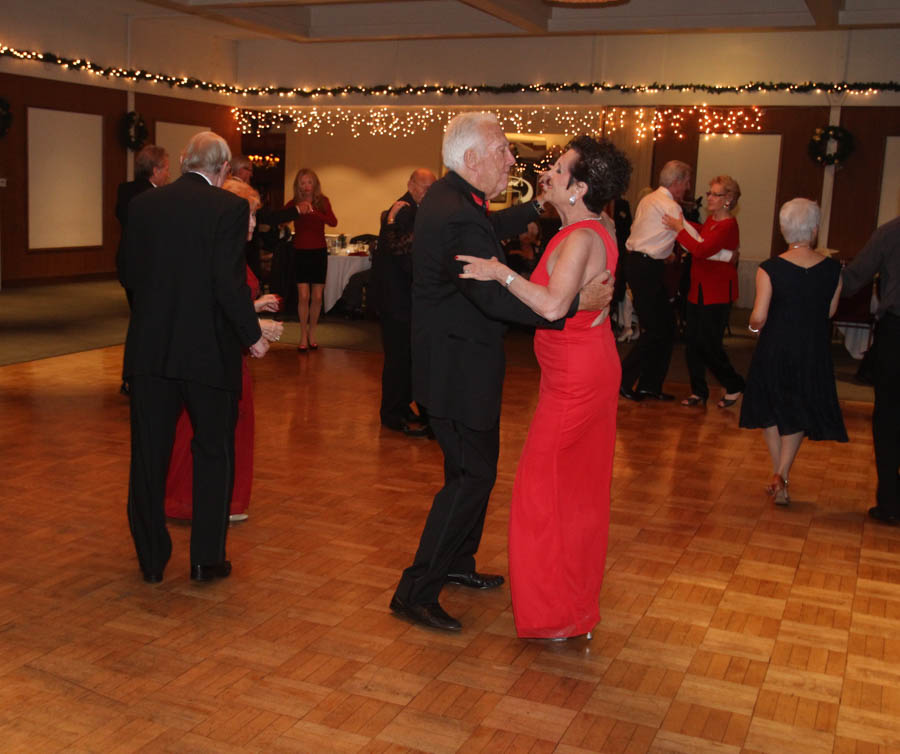 Moving around the floor with the greatest of ease!
Did You Know? - It is estimated that the single "White Christmas" by Irving Berlin is the best selling single of all time, with over 100 million sales worldwide.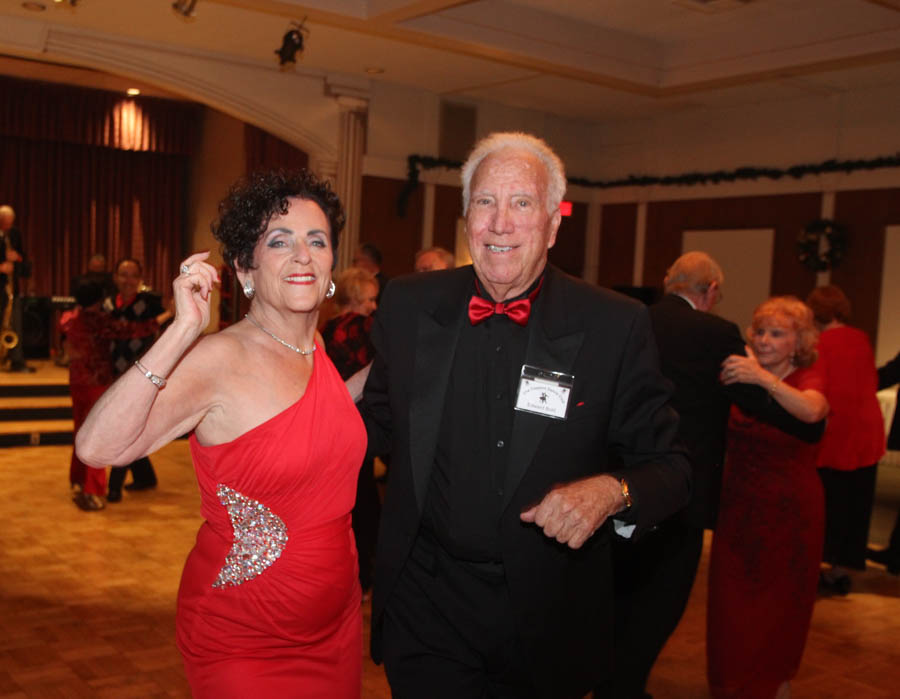 "Love the music"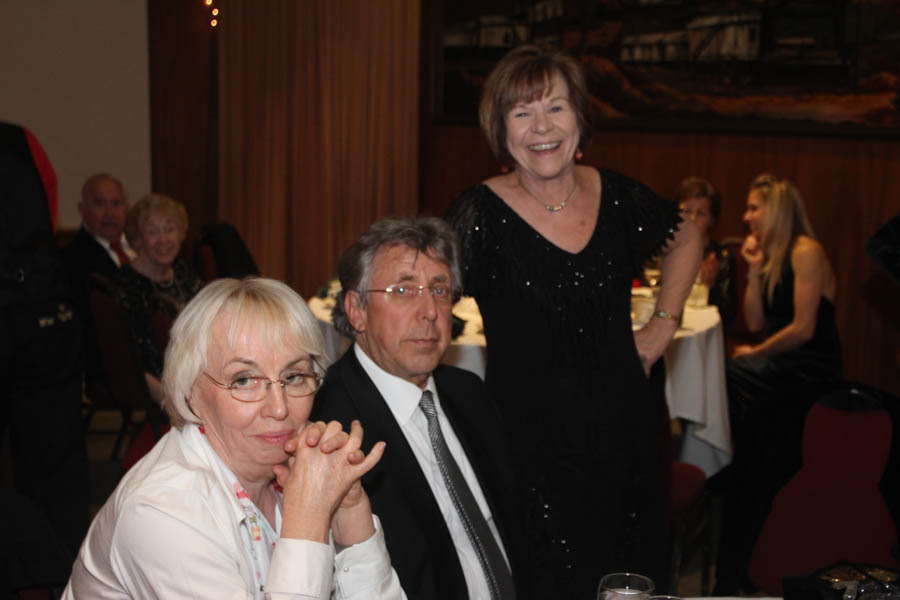 Meanwhile at the table...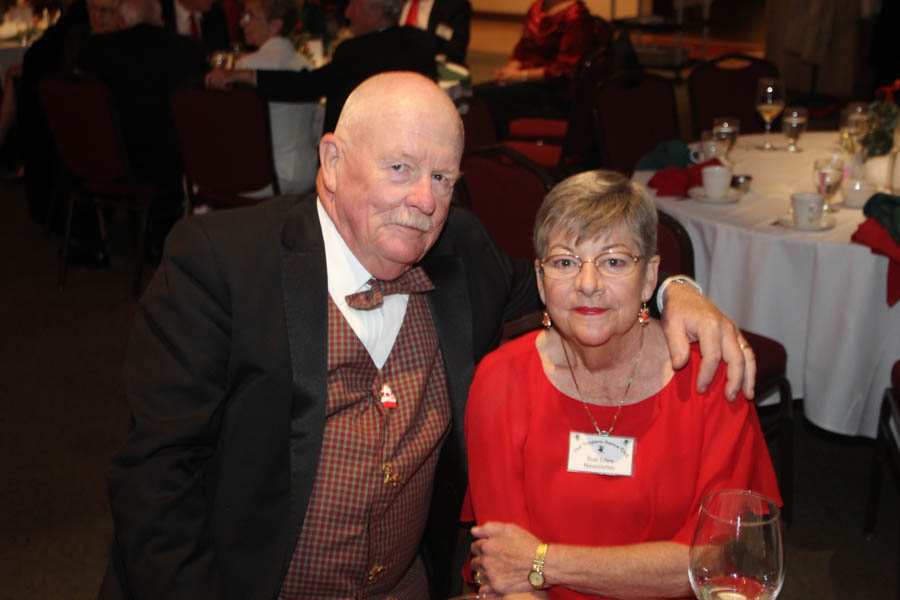 The photographer lost the camera!

"We love the Christmas music"

A sea of red with black accents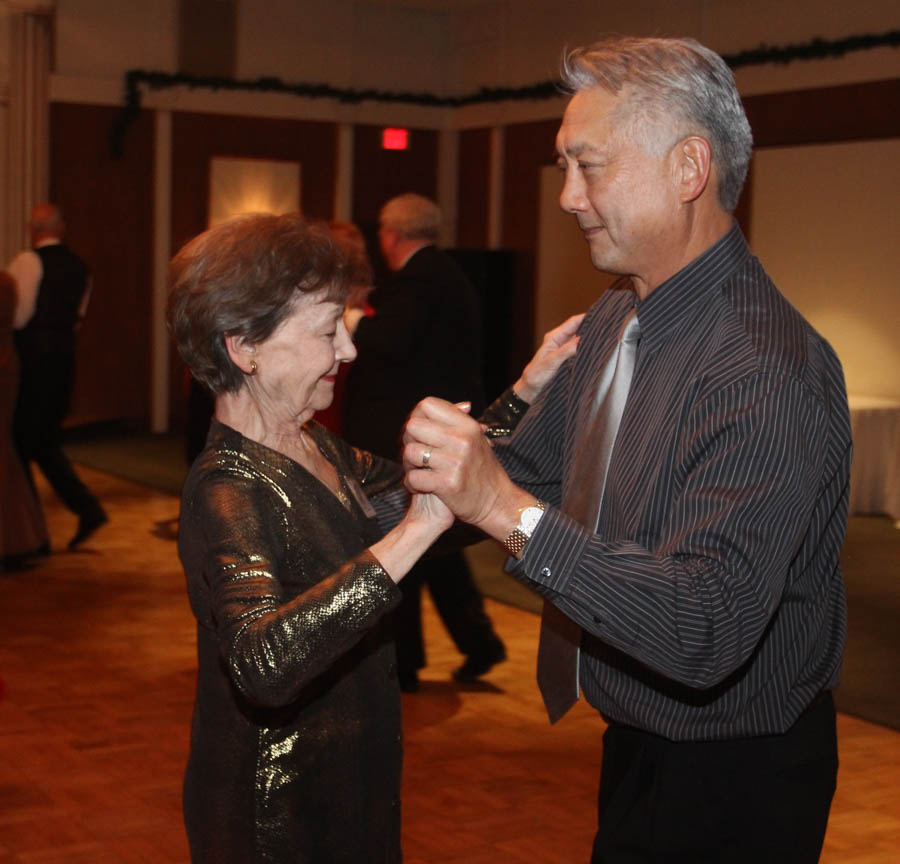 Cutting a rug!

The dance floor was busy all evening

Will and Iris stir up the dust!

"It's time to rest!"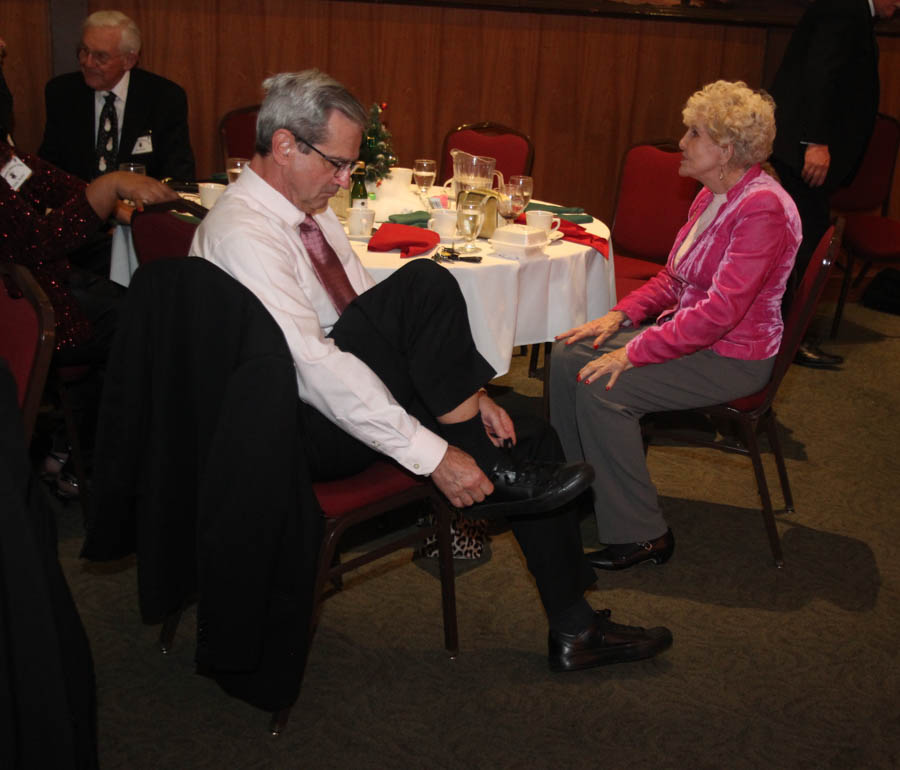 Oh oh... Dance shoes are coming off!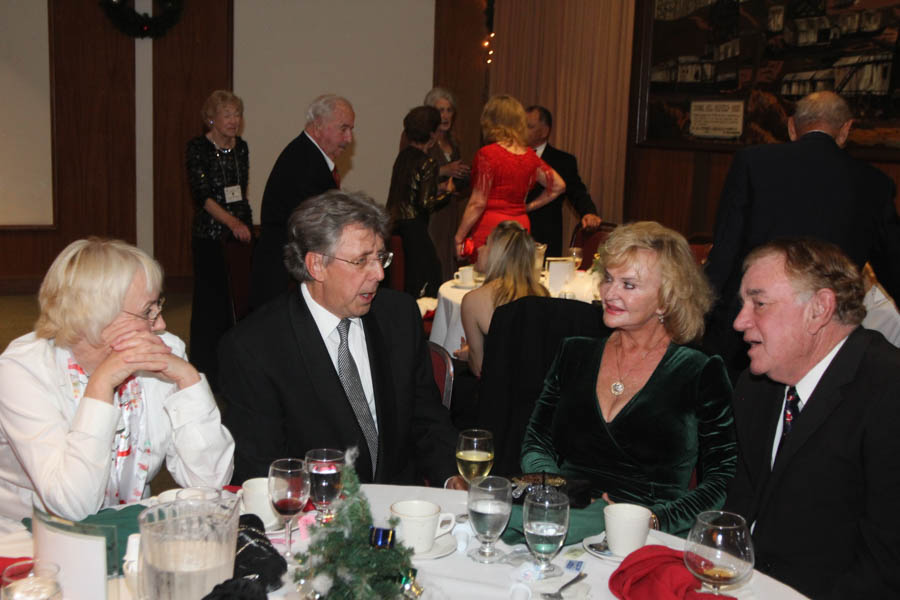 Things are winding down!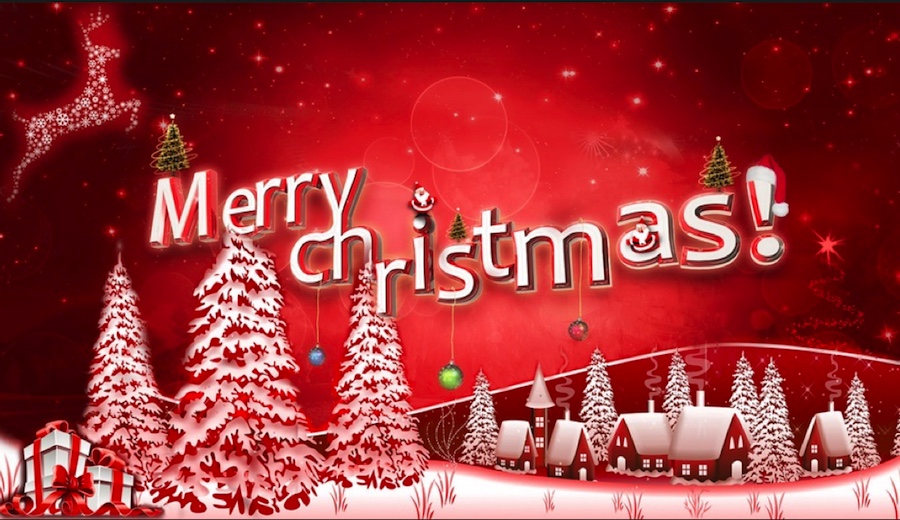 The photographer is being good!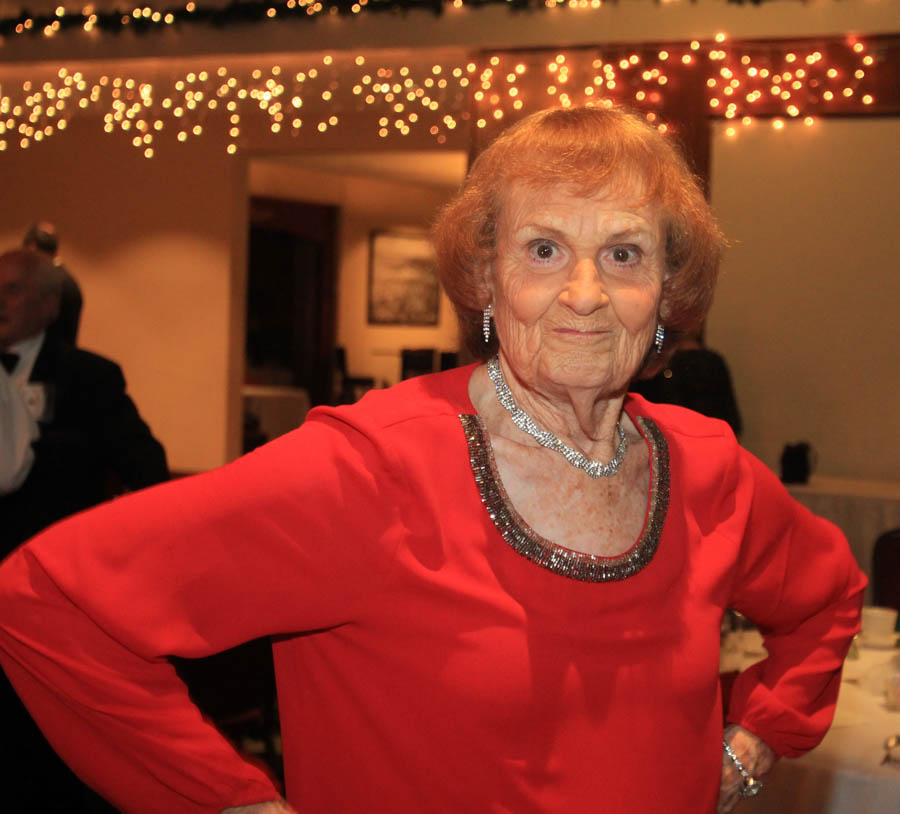 Well... Maybe not so good?
Remember?
"Then the Grinch thought of something he hadn't before! What if Christmas, he thought, doesn't come from a store. What if Christmas...perhaps...means a little bit more!"
― Dr. Seuss, How the Grinch Stole Christmas!

It's getting close to bewitching hour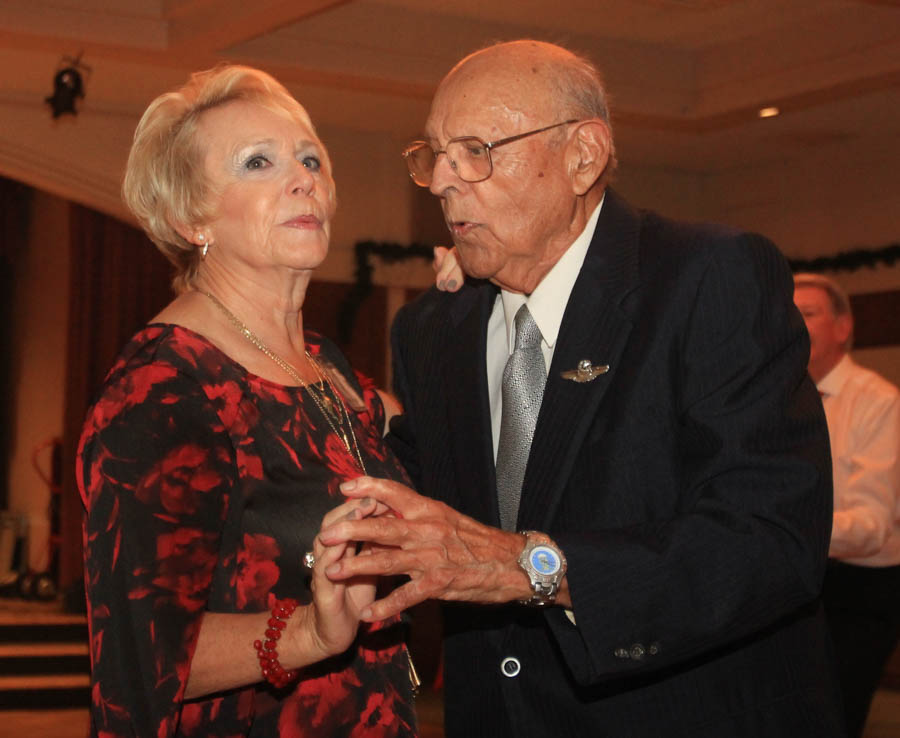 Shirley and Al whirl and twirl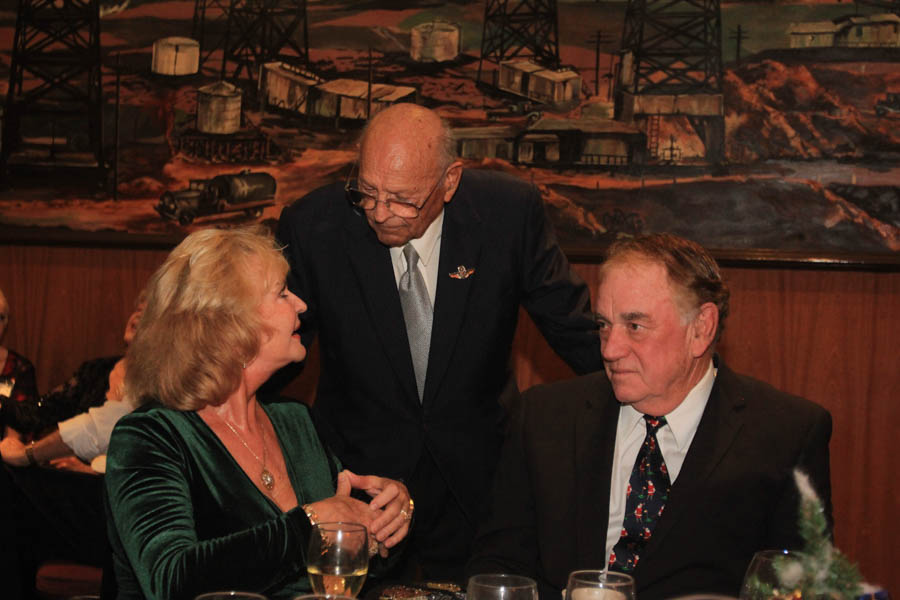 Saying good night until January!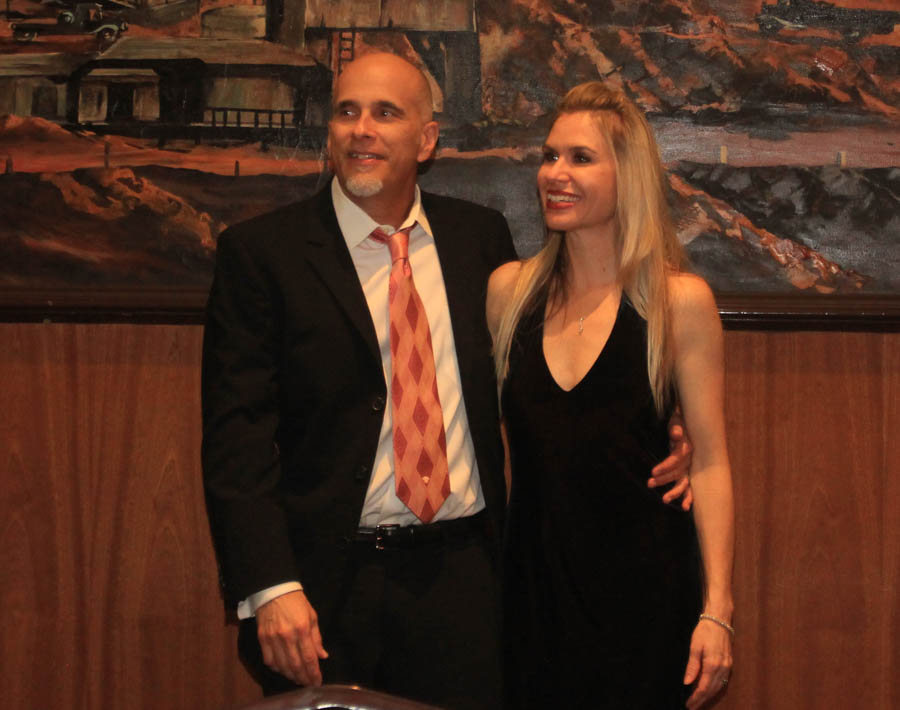 A good looking couple!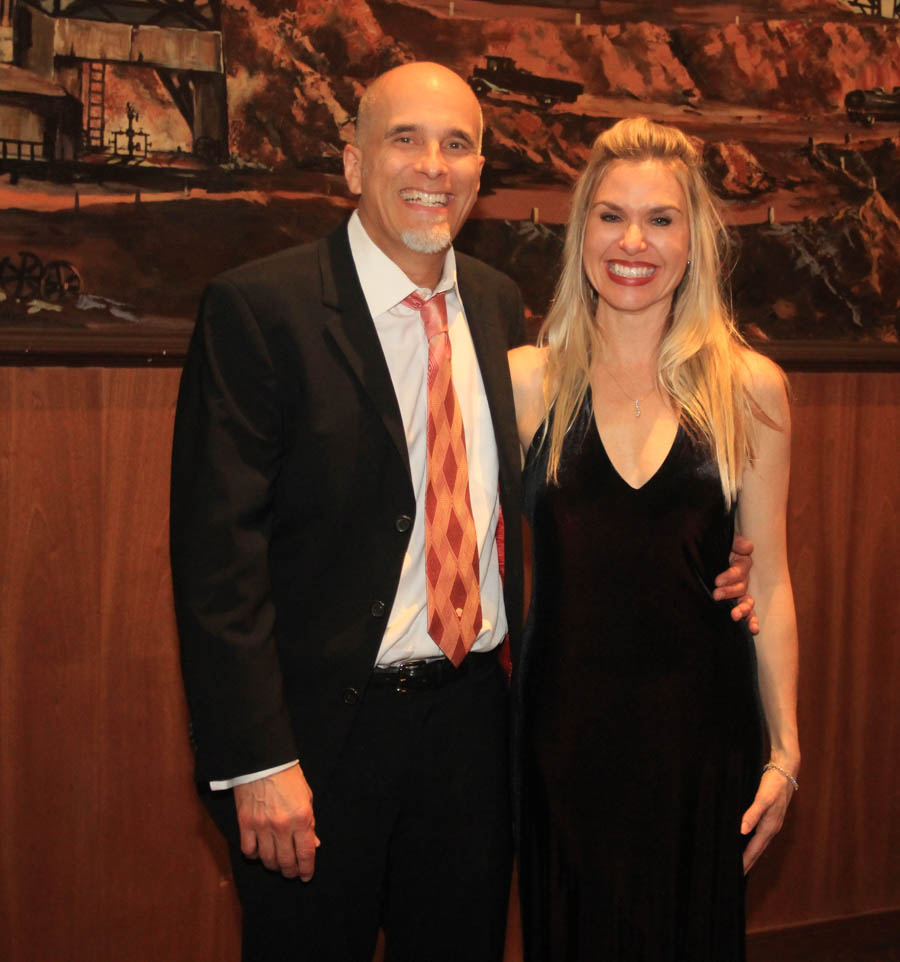 What can we say?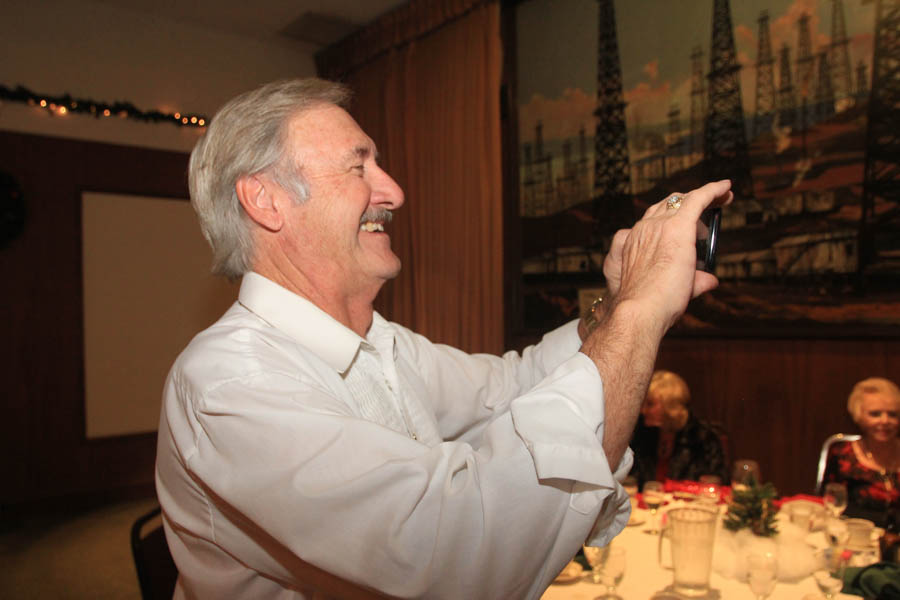 One proud Daddy!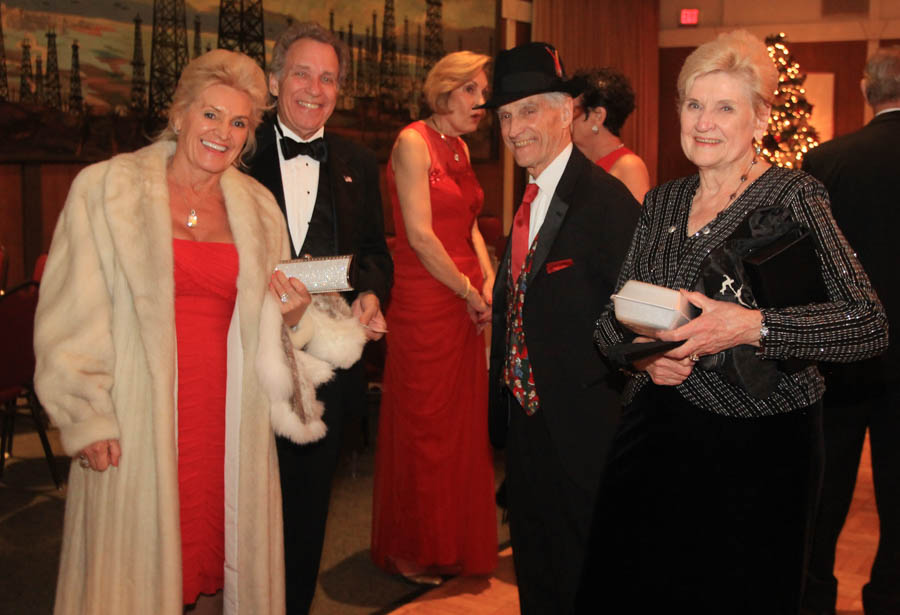 Good night you all!
Remember!
Never worry about the size of your Christmas tree. In the eyes of children, they are all 30 feet tall. ~Larry Wilde, The Merry Book of Christmas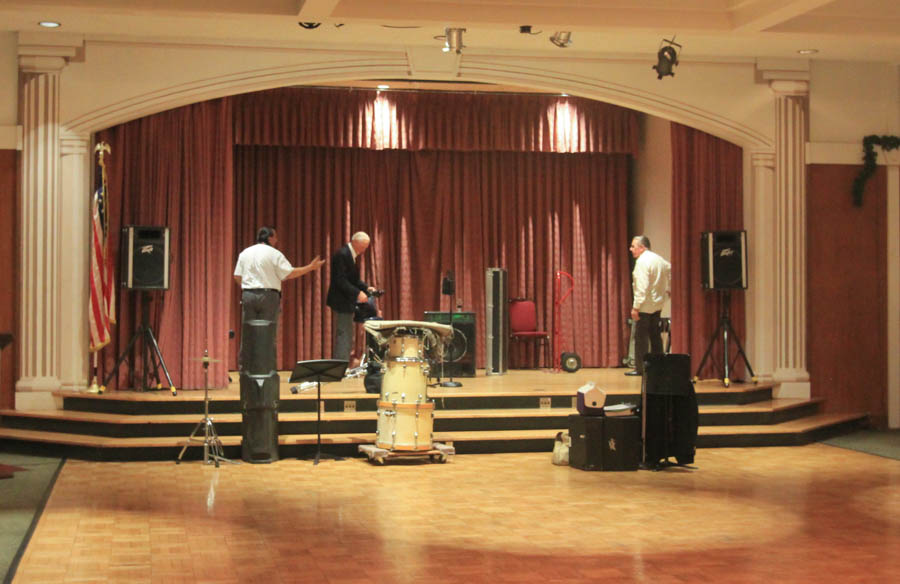 Closing up shop until January 22nd!