Dinner Is Done And Dancing Begins (Page Three)
(February 20th 2015) Last Updated: 09/11/2019 10:38:AM

To the floor and beyond

Stepping out

"A fresh wine sir??"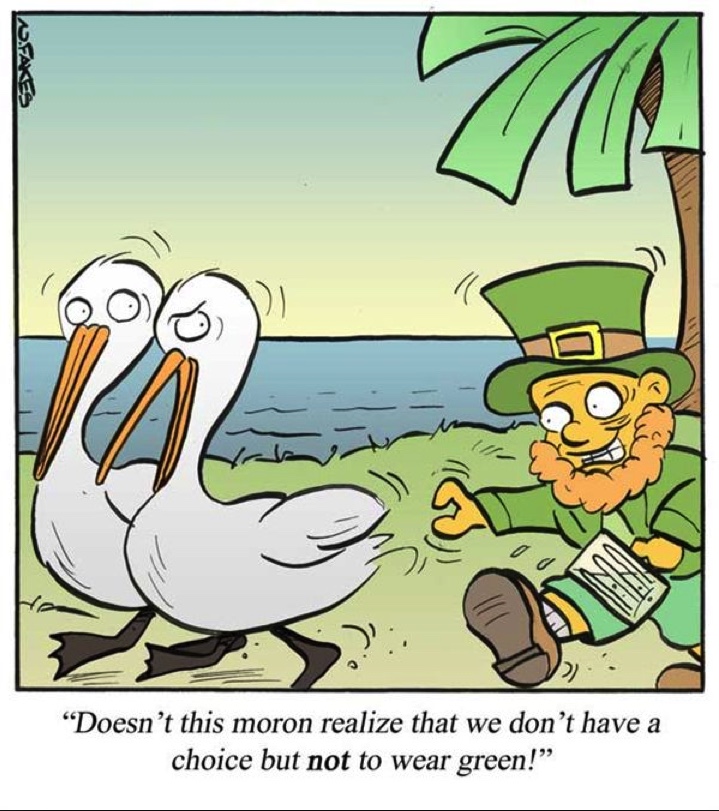 Arranging for announcements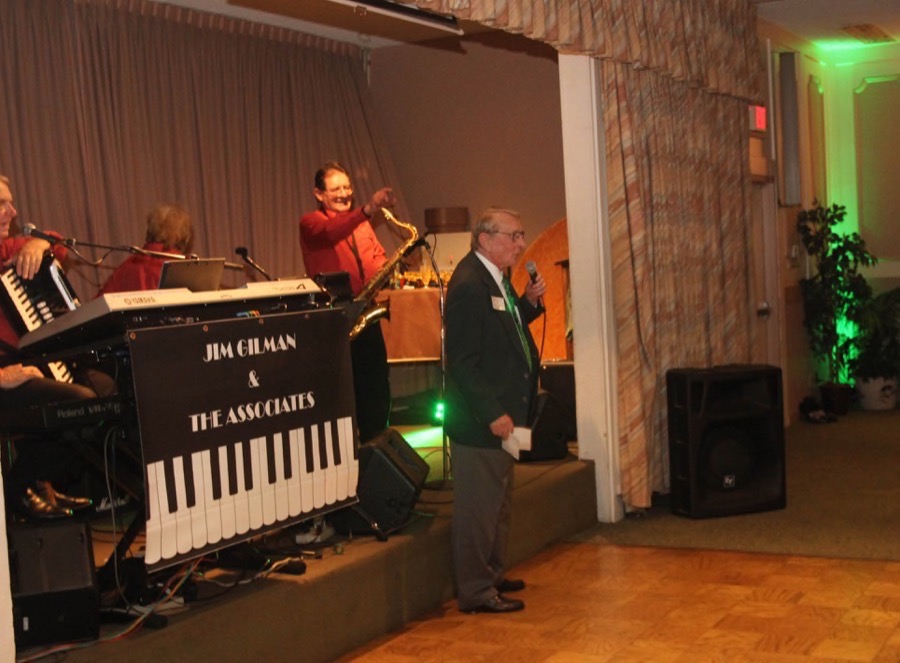 Attention on deck.... Time for pronouncements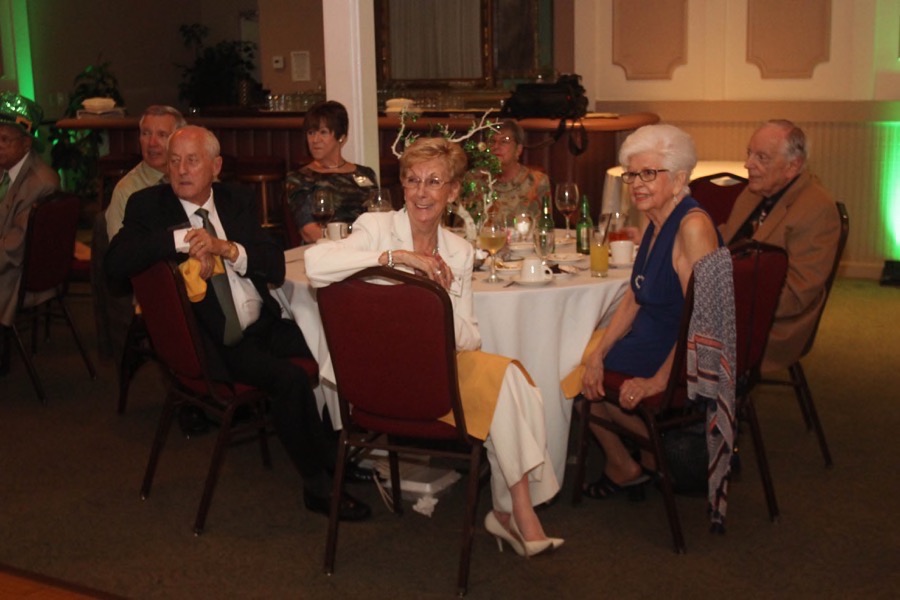 "You have all of our attention!"
Jim Mongell Passed This Morning... We Will Miss Him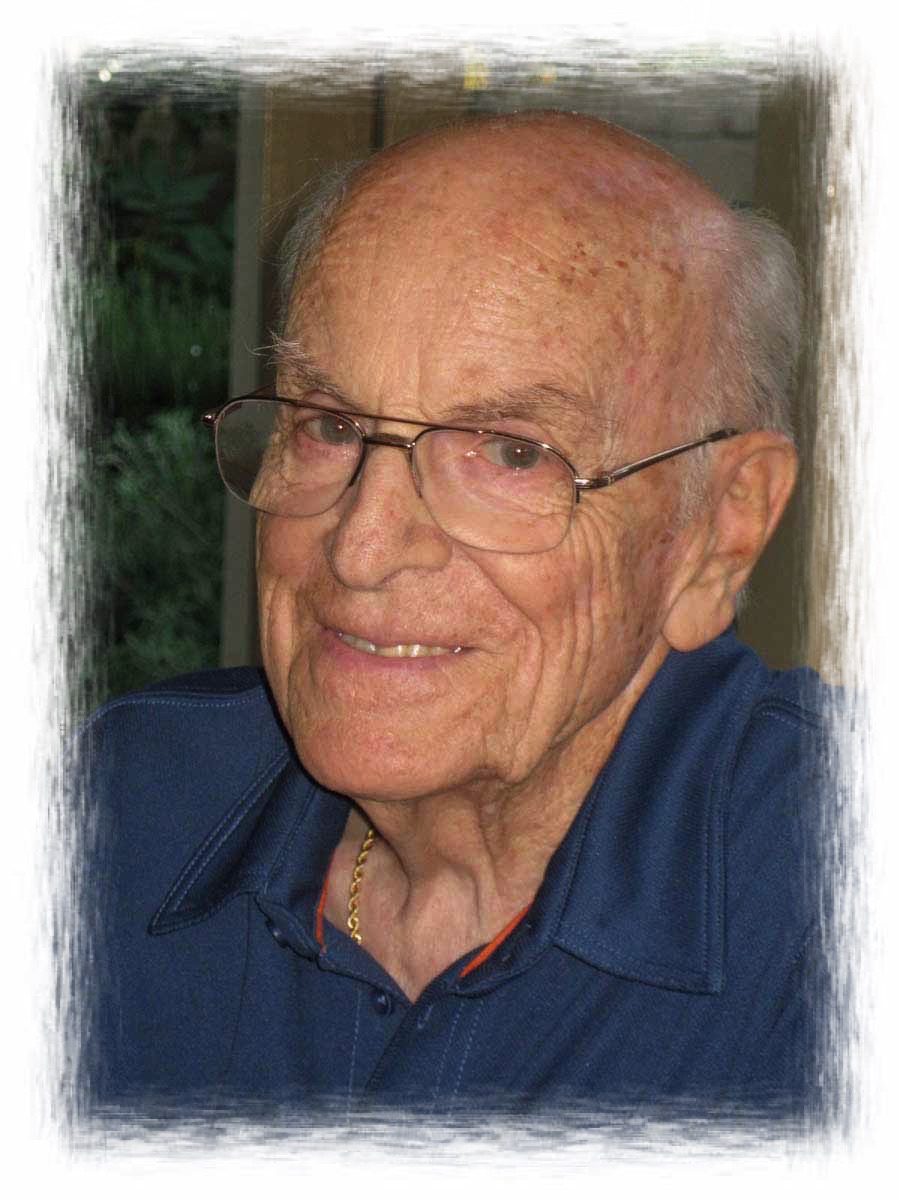 In Memory of James Mongell who passed this morning 3/20/2015
1924-2015 - A good friend
...More Announcements

"We await words of wisdom"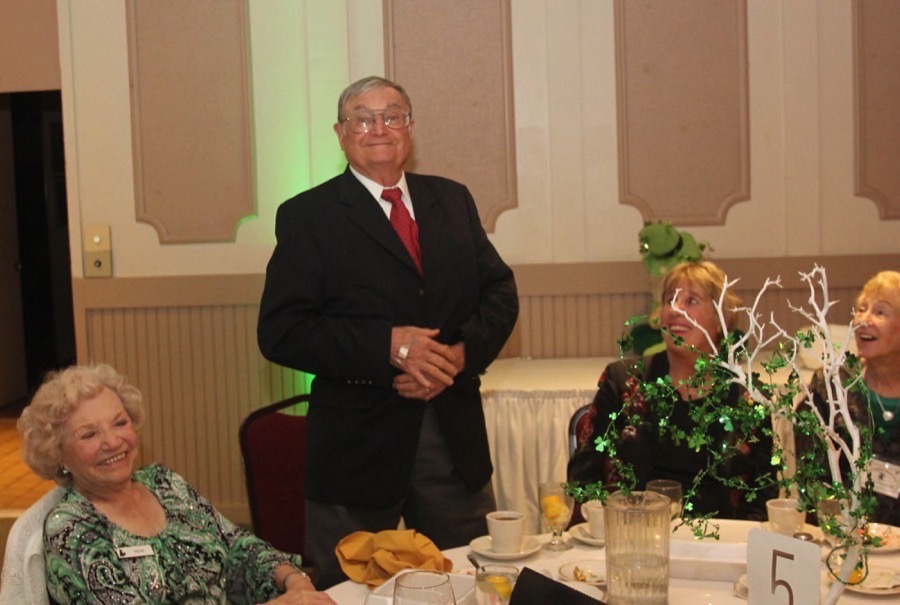 We have a birthday boy"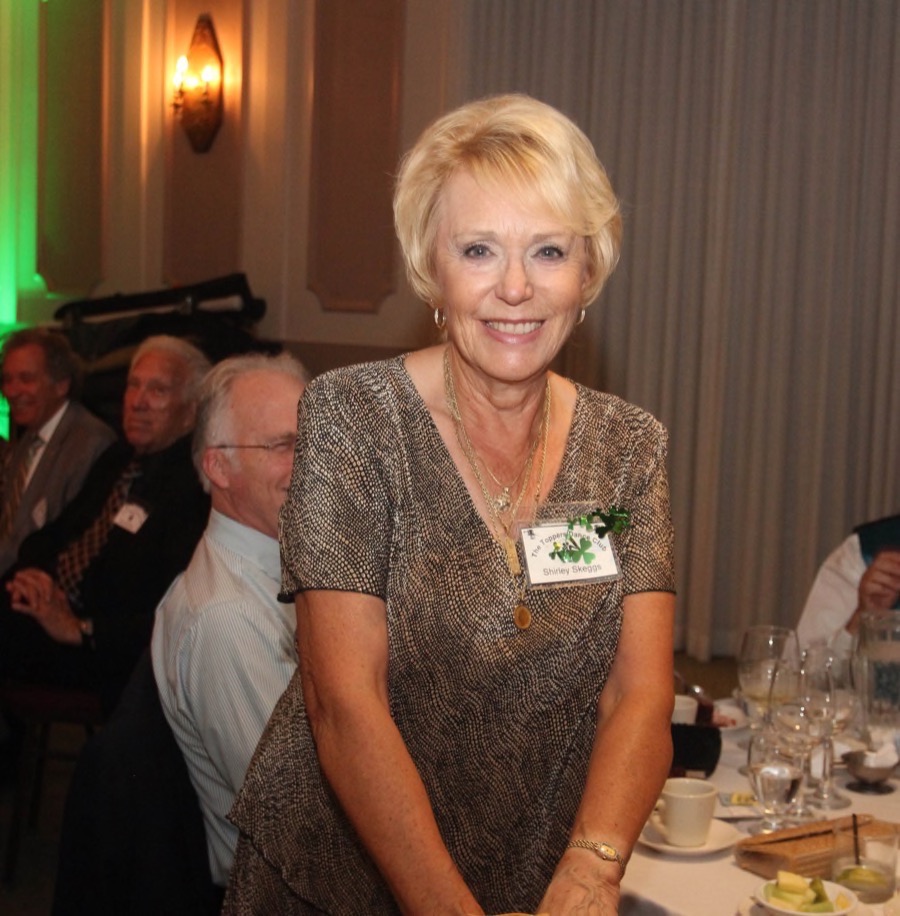 '''and a birthday girl"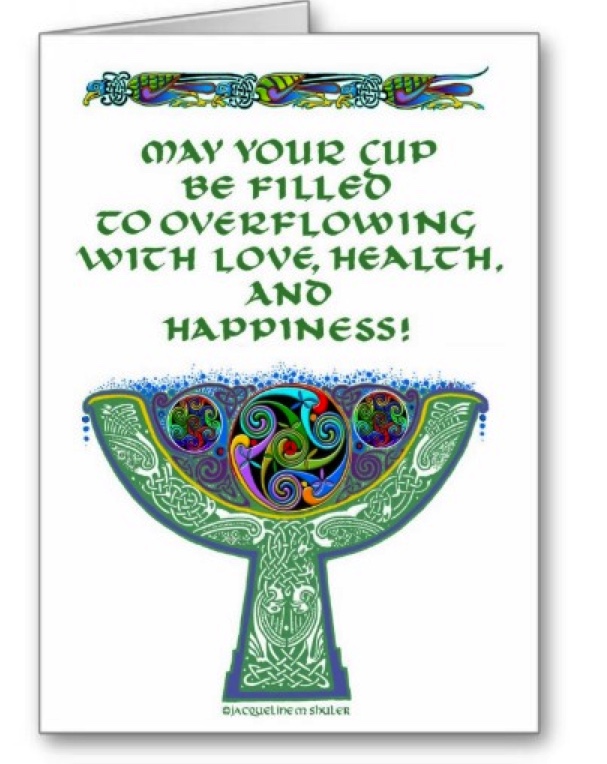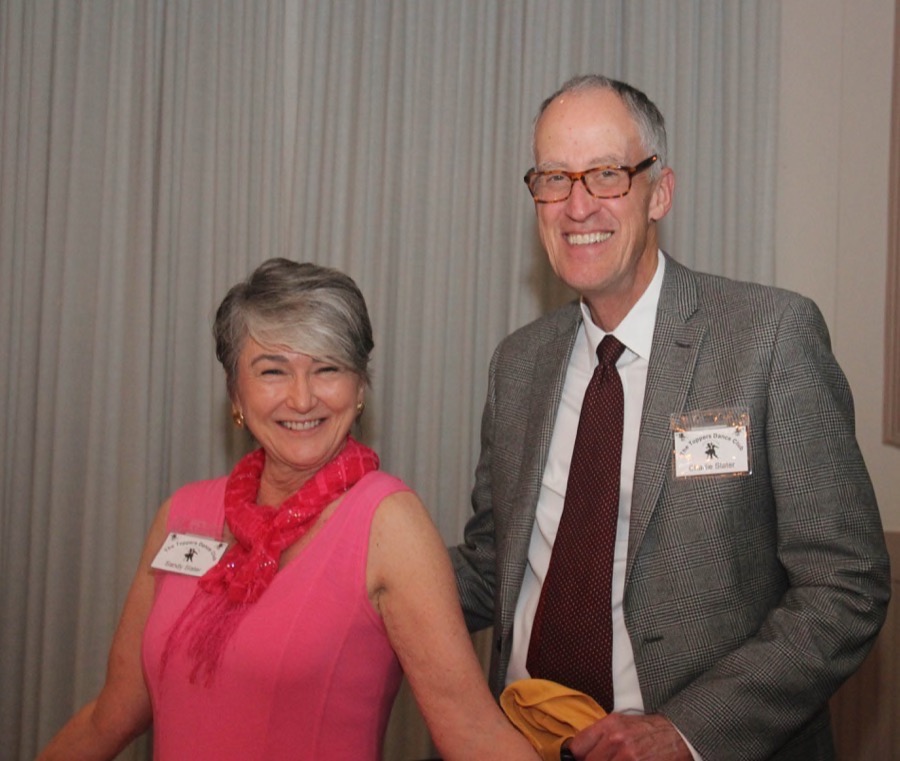 Sandy and Charlie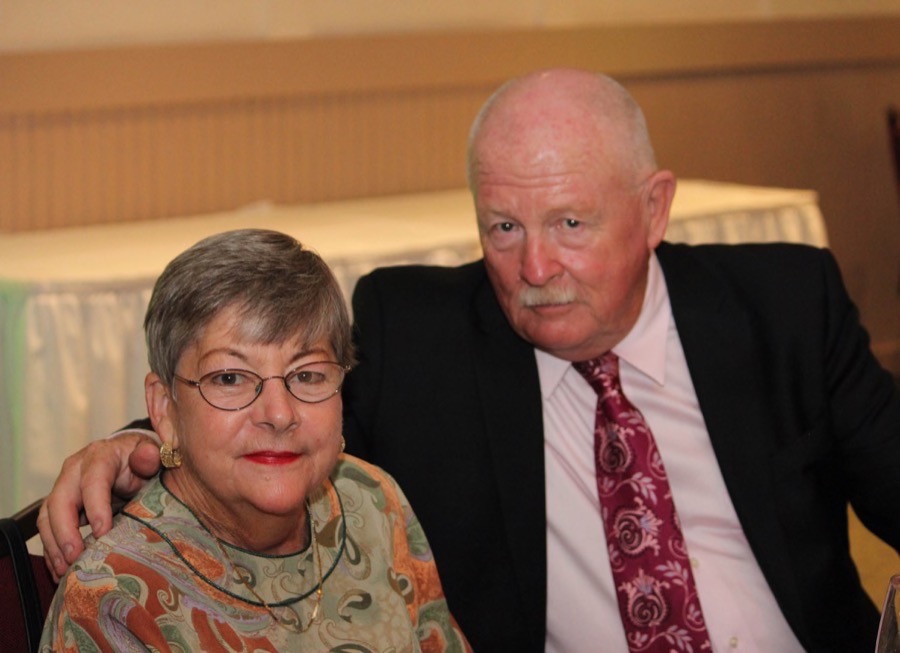 Sue and Paul

The Anniversary Waltz (Paul & Sue took the pictures)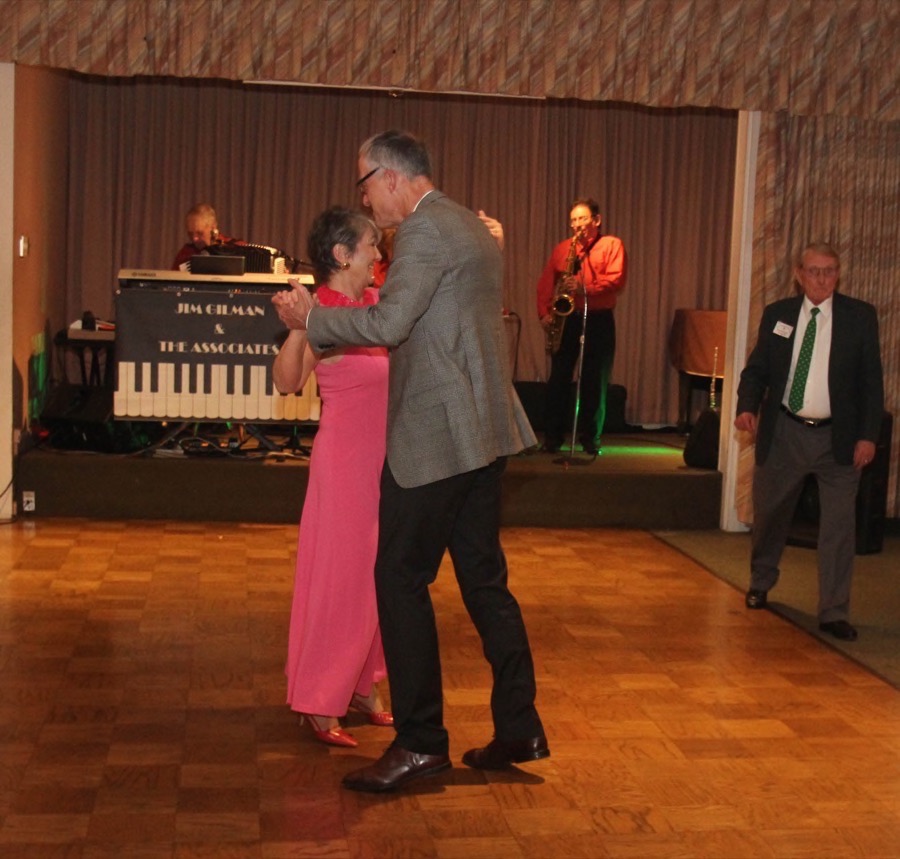 A beautiful waltz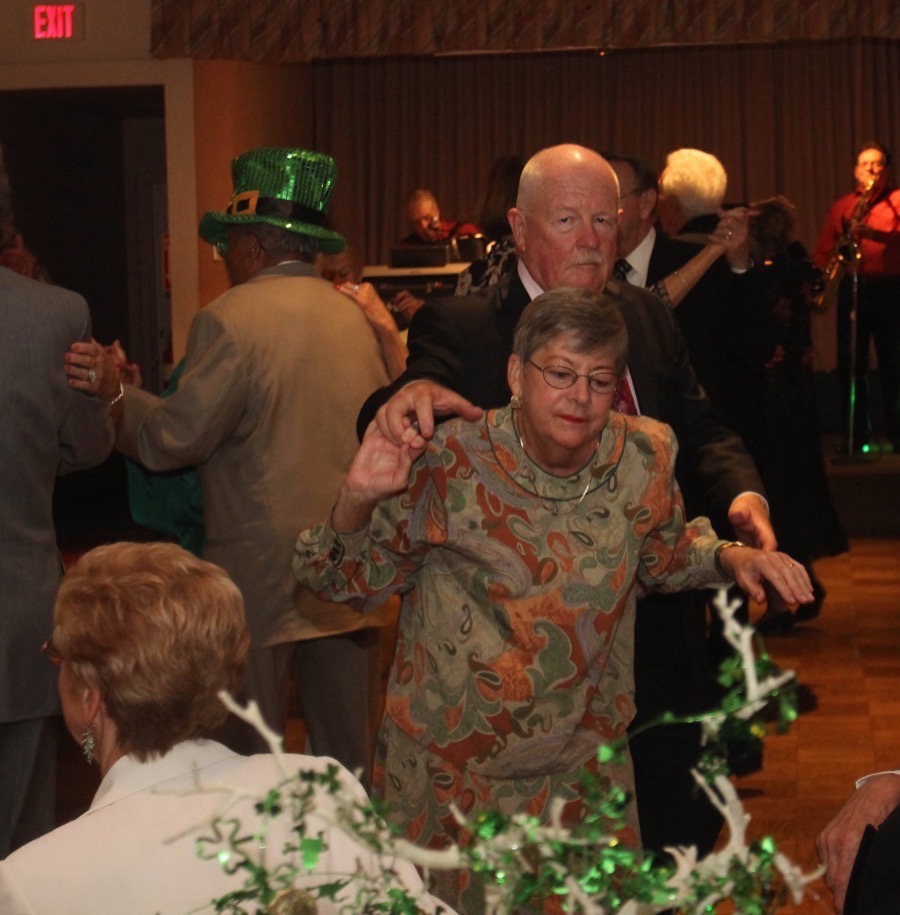 Gliding around the floor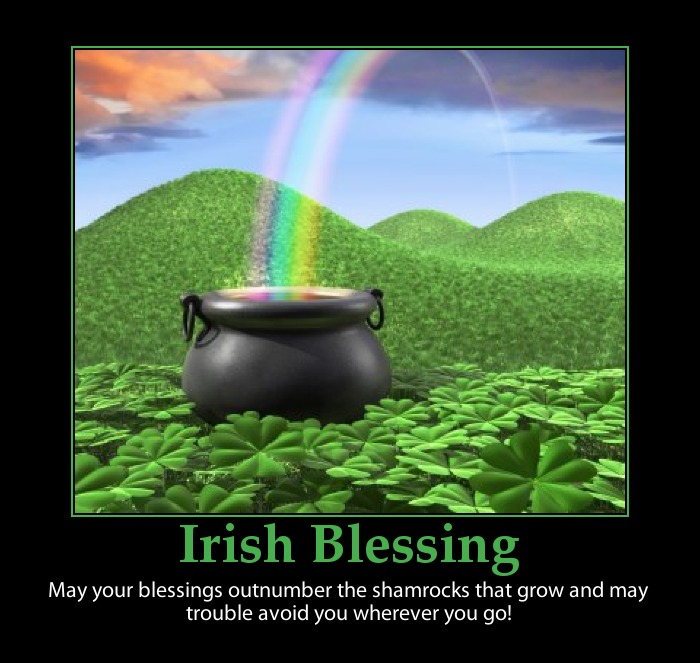 We are moving moving moving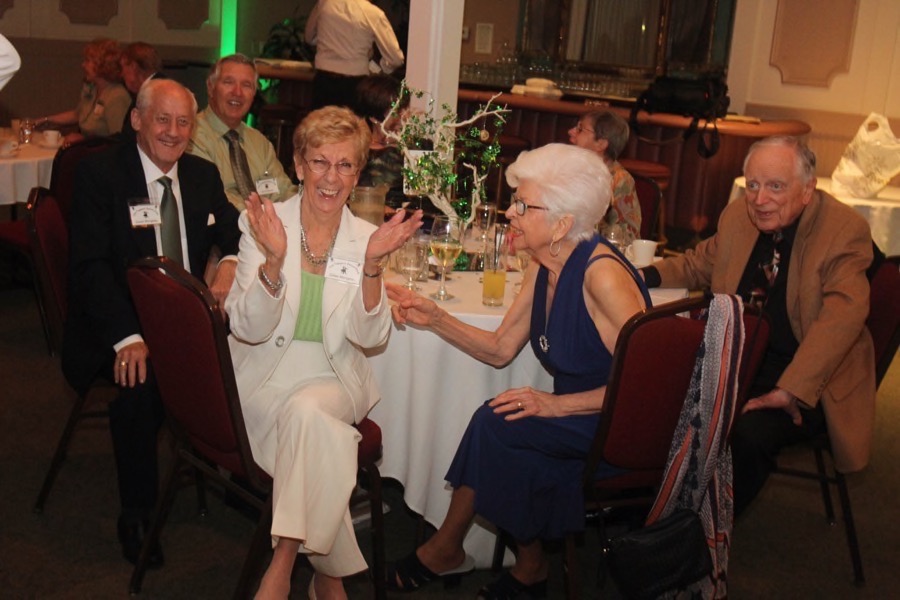 Great fun!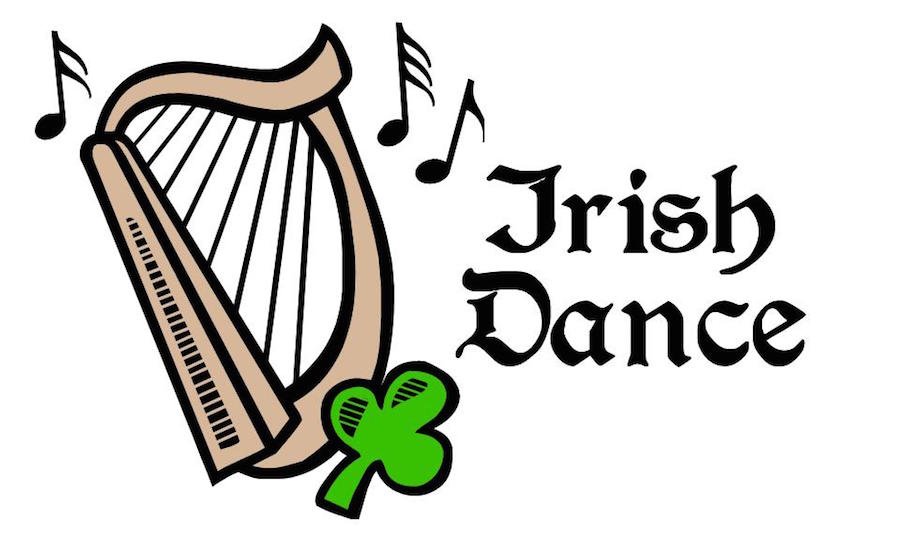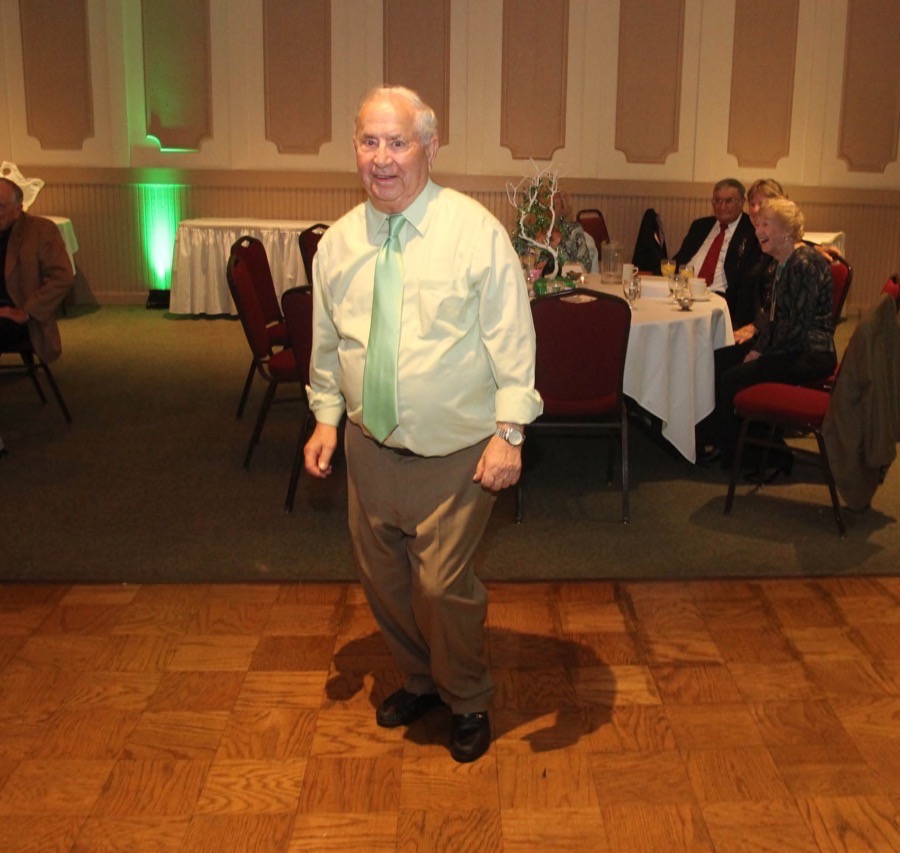 Bernie shows us how it is done!

"What... She is going to follow my steps?"

"Bernie!! Please take it easy on her!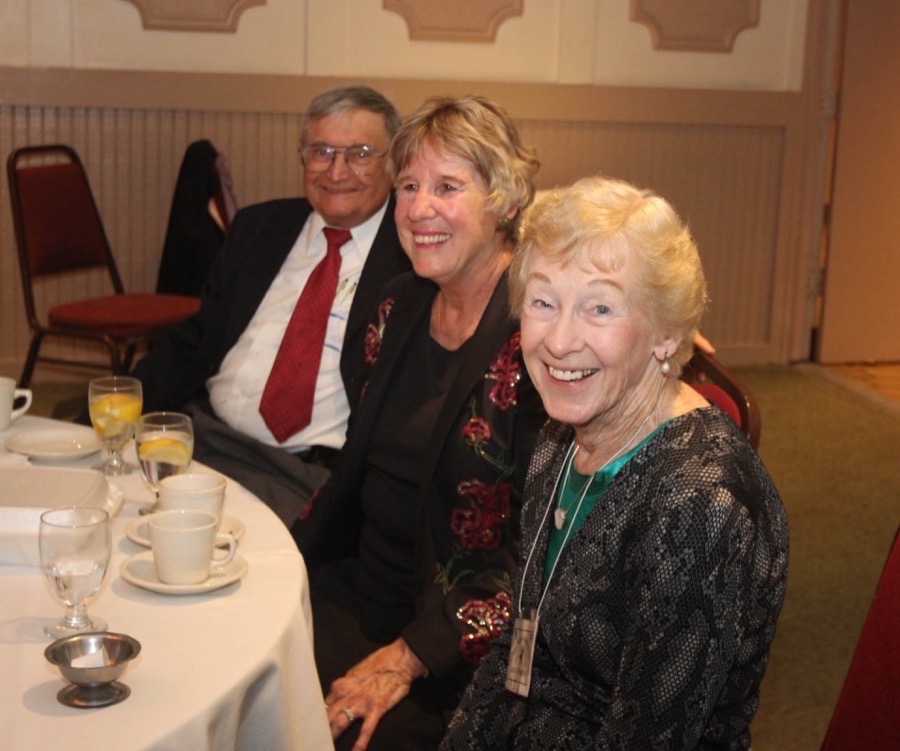 It's alwasy fun to watch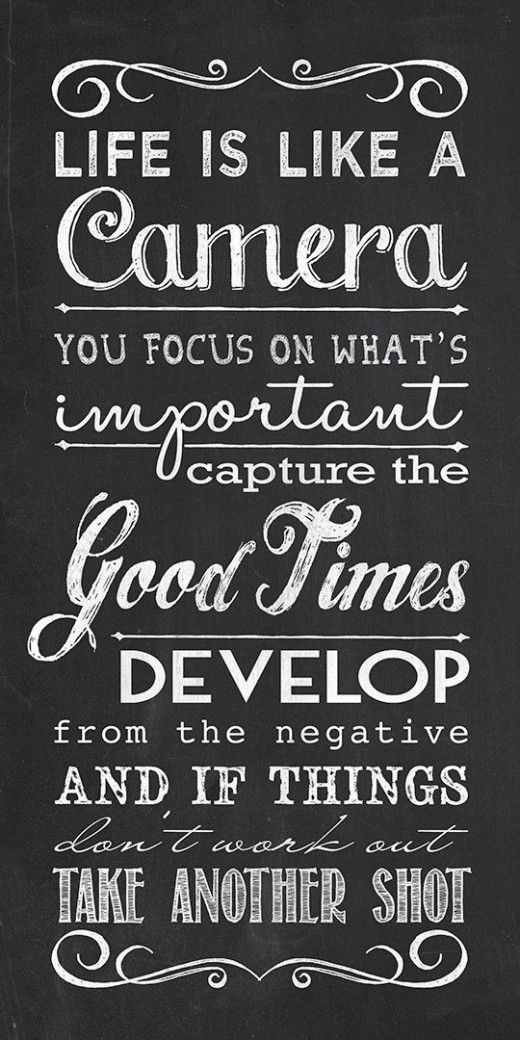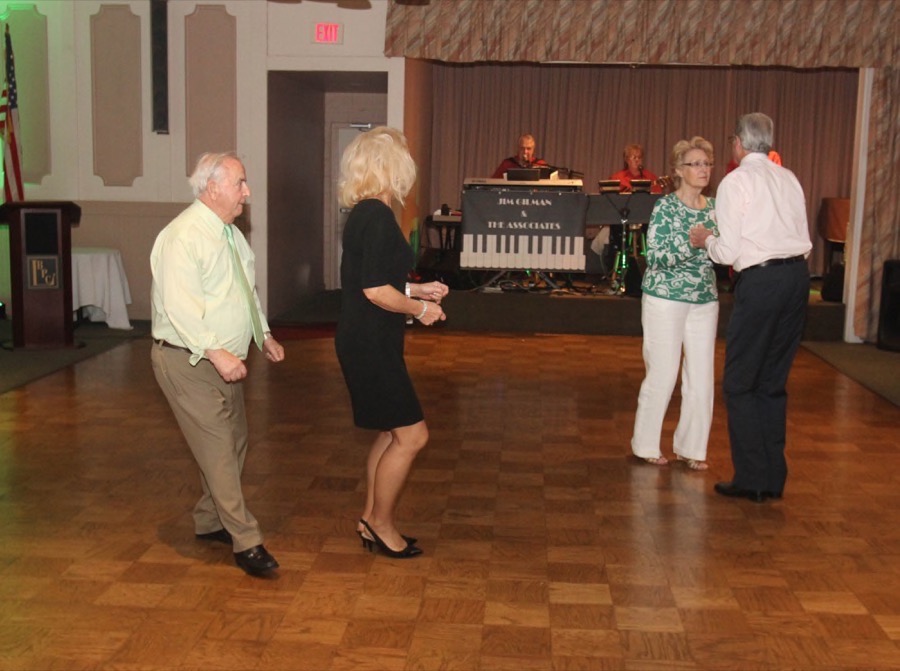 Line dance time!

Go Bernie... Go Gigi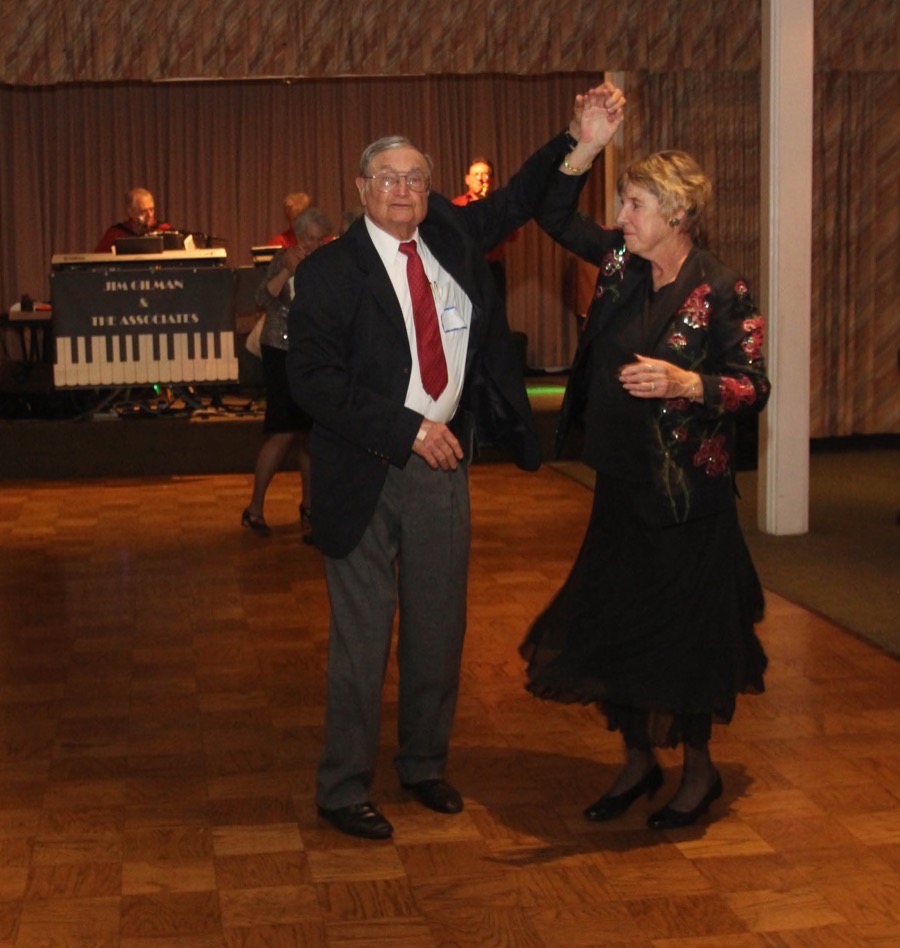 "I peonounce you champion!"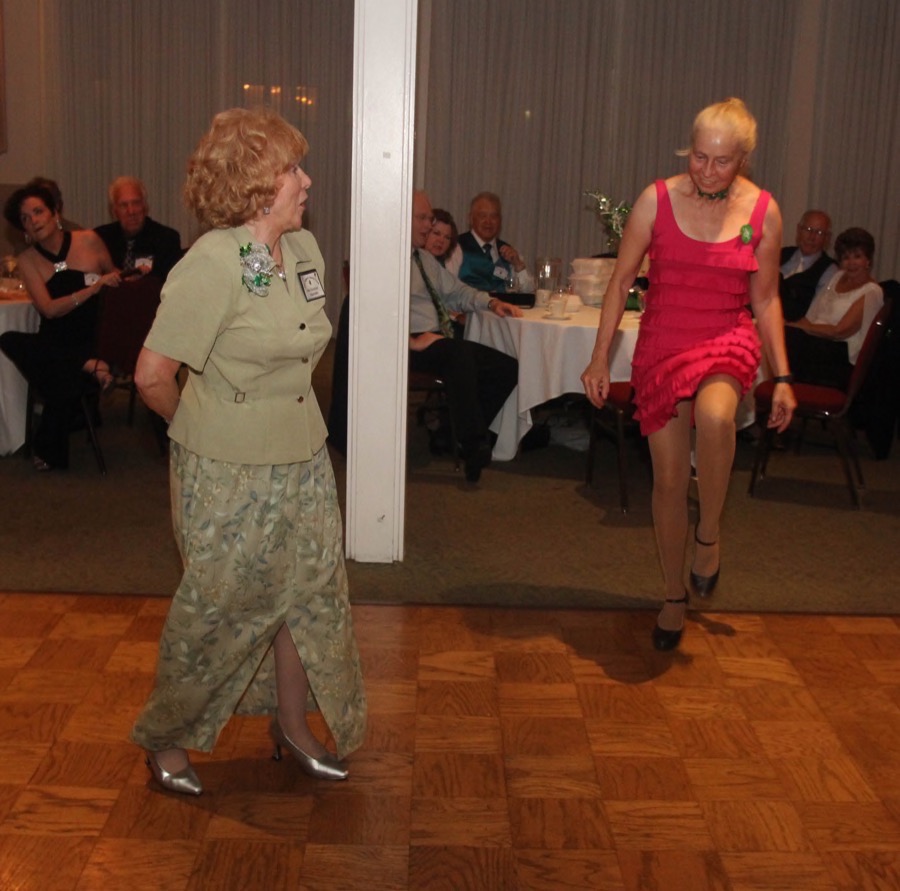 Go ladies....
Did You Know? - English and Irish clog dancing began in 19th century England during the Industrial Revolution.
It is thought to have developed in the Lancashire cotton mills where wooden-soled clogs were preferred to leather soles because the floors were kept wet to help keep the humidity high, important in cotton spinning.
Workers sitting at the weaving machines wore hard-soled shoes, which they would tap to the rhythms of the machines to keep their feet warm. At their breaks and lunches, they would have competitions, where they were judged on the best rhythm patterns.
By the late 1800s they clog-danced on proper stages at competitions. In these competitions, the judges would watch the routine and judge it according to footwork, precision, and technique.
Clog dancers were a common sight at music halls throughout the 19th century and into the early 20th century. Dan Leno became the world champion clog dancer in the 1880s, although records show that competitive clog dancing was a frequent occurrence throughout the 19th century.

The audience is already tired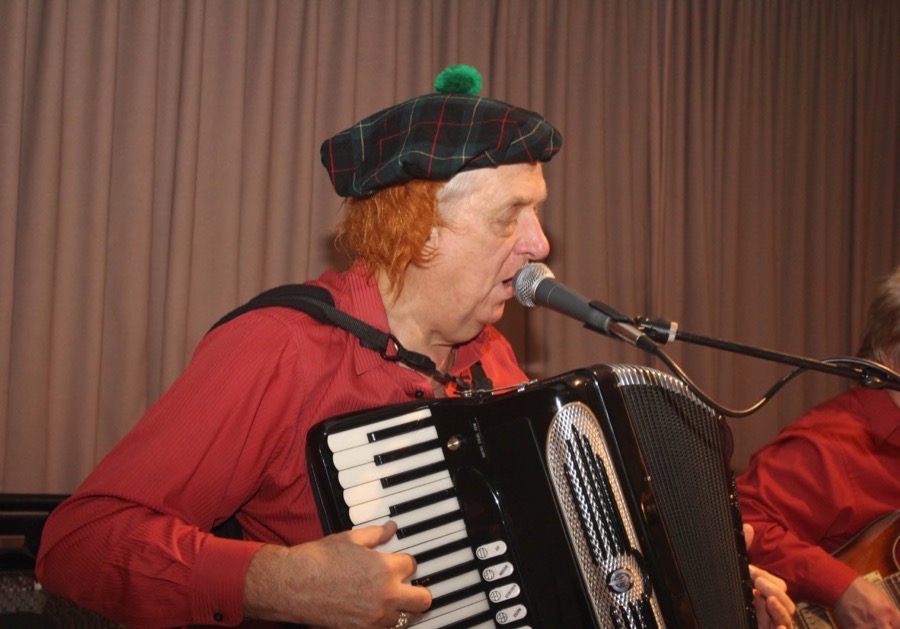 Jim O'Gillman has the joint jumping

Love the hair-doo Jim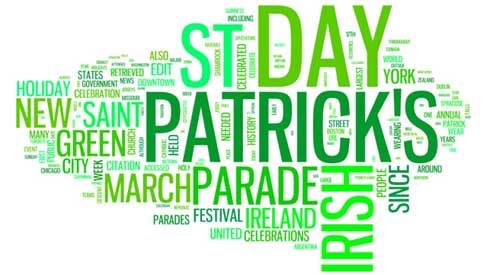 "Follow me..."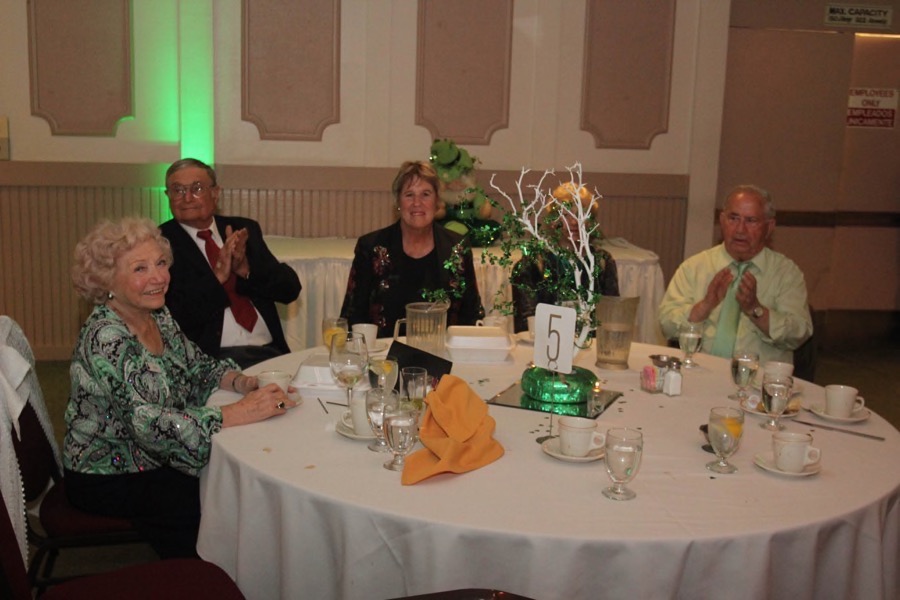 Applause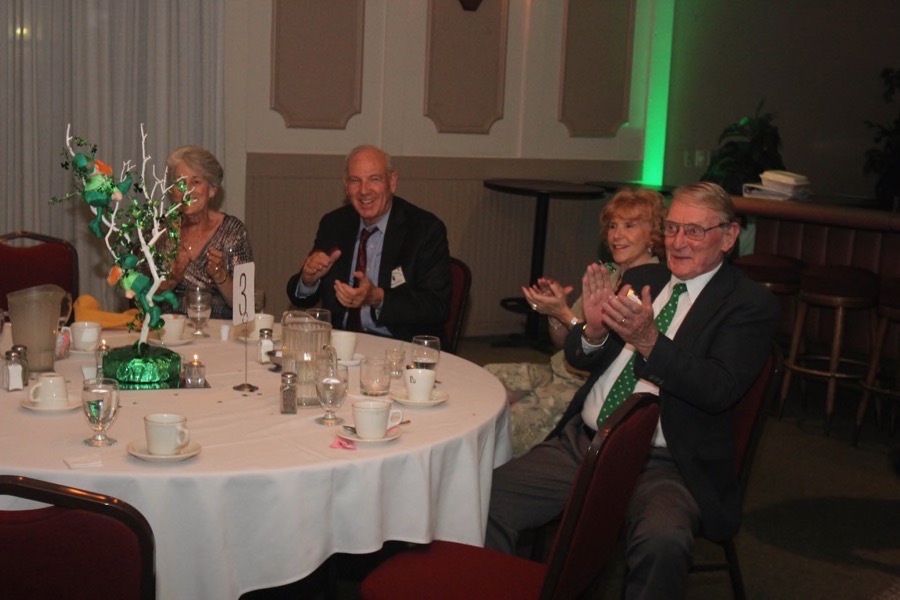 The faster you clap and faster they have to move
Quotation To Remember: What is Irish diplomacy?
It's the ability to tell a man to go to hell,
So that he will look forward to making the trip.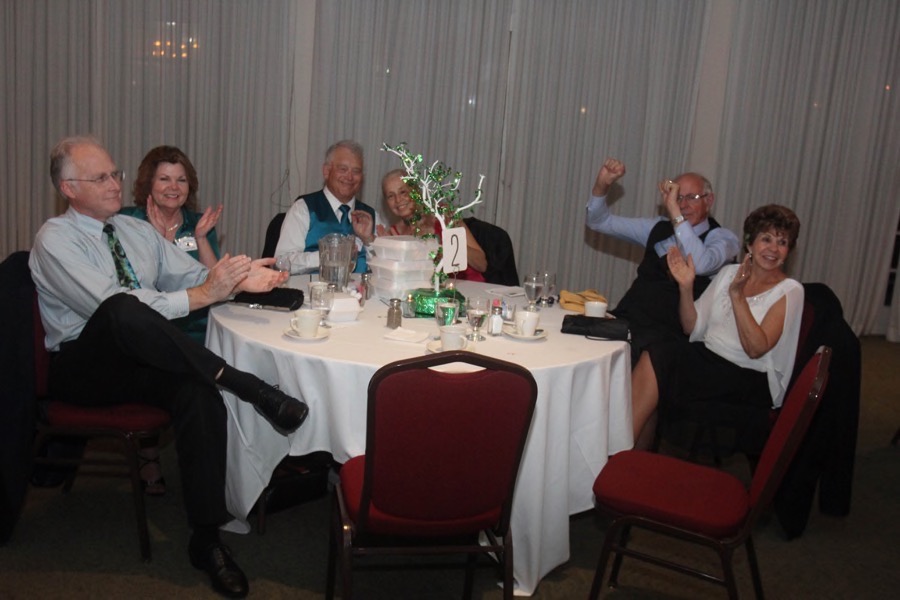 More applause... We may been an oxygen tank

The audience approves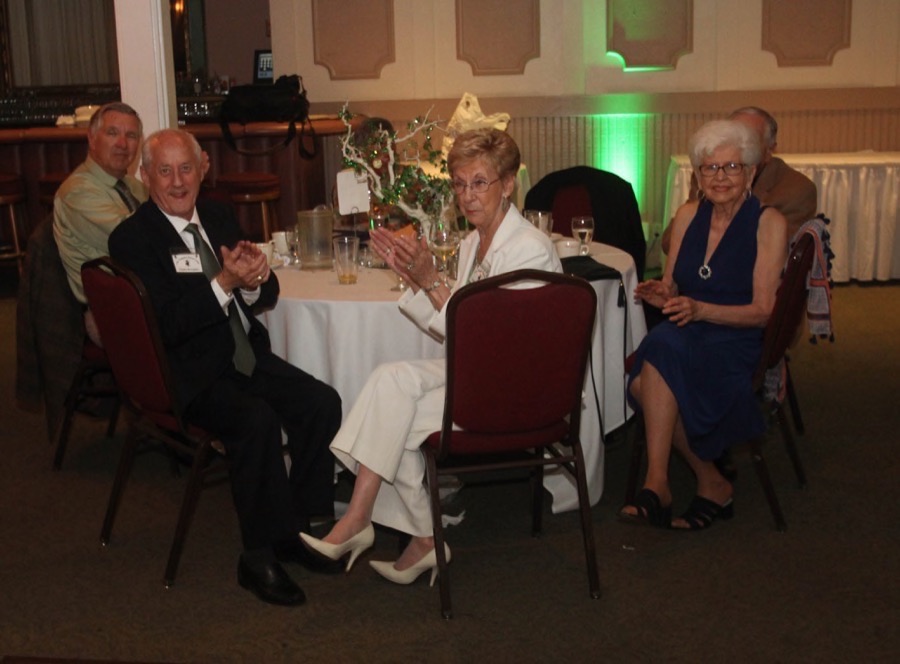 "Looks like they are tiring out!"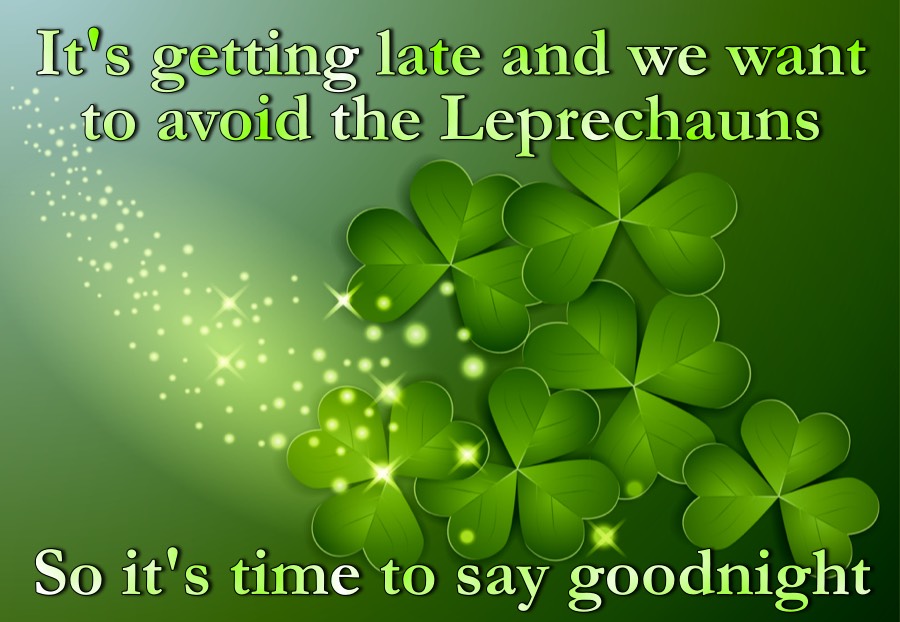 "OK... Who found the pot of gold???"

Luck does the Irish Tango....

Leroy makes sure everything is perfect!

The lights are off... The room is nearly empty... See you in a month!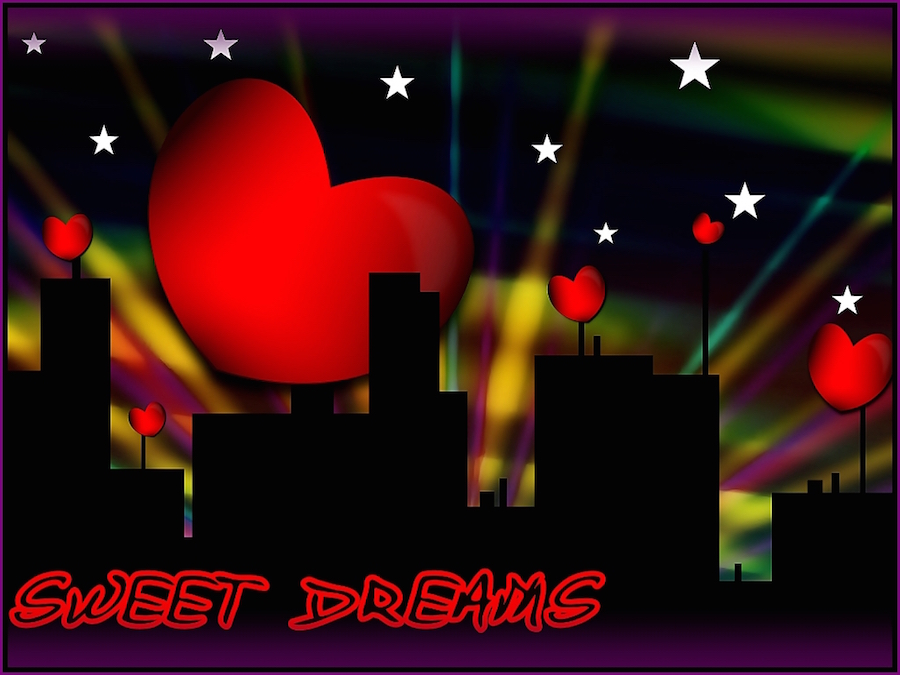 Sound: Black Velvet Band
The song tells the story of a tradesman who meets a young woman who has stolen an item and passed it on to him (the lyrics of the song vary from place to place). The man then appears in court the next day, charged with stealing the item and is sent to Van Diemen's Land (Tasmania) for doing so. This song was adapted in the United States to "The Girl In The Blue Velvet Band."