Brian And Jan Join Us For Lunch And A Walk In The Gardens
It was a beautiful day in Corona Del Mar. The temperature was 71 and a nice blue and white sky! We went to Cafe Jardin first and tried their delights. Sue and Jan did the quiche while the brave men, Brian and Paul, did the octopus!

A day of fun with Brian and Jan

We have arrived

We came in the "back door"... Not the one on PCH

A perfect day for a walk in the gardens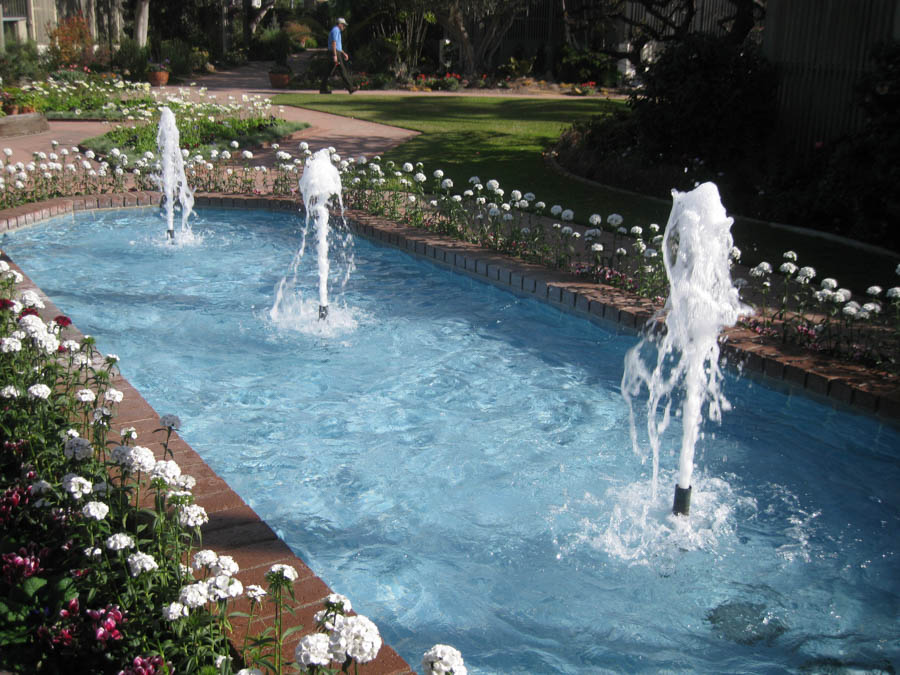 The champagne bowl was running full blast!... OK, it's just water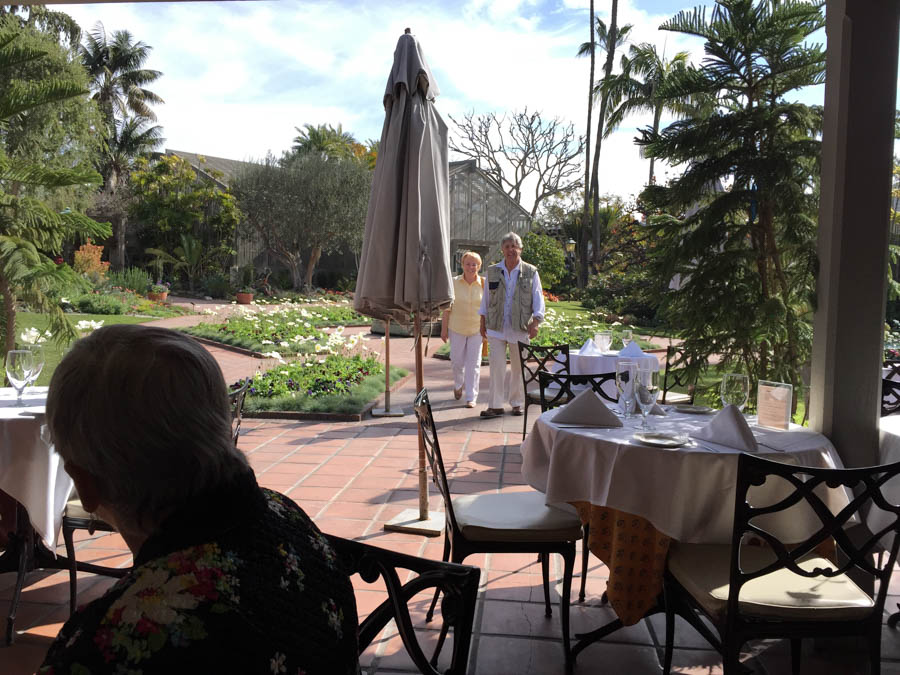 Here they come.... Right on time!

Our table awaits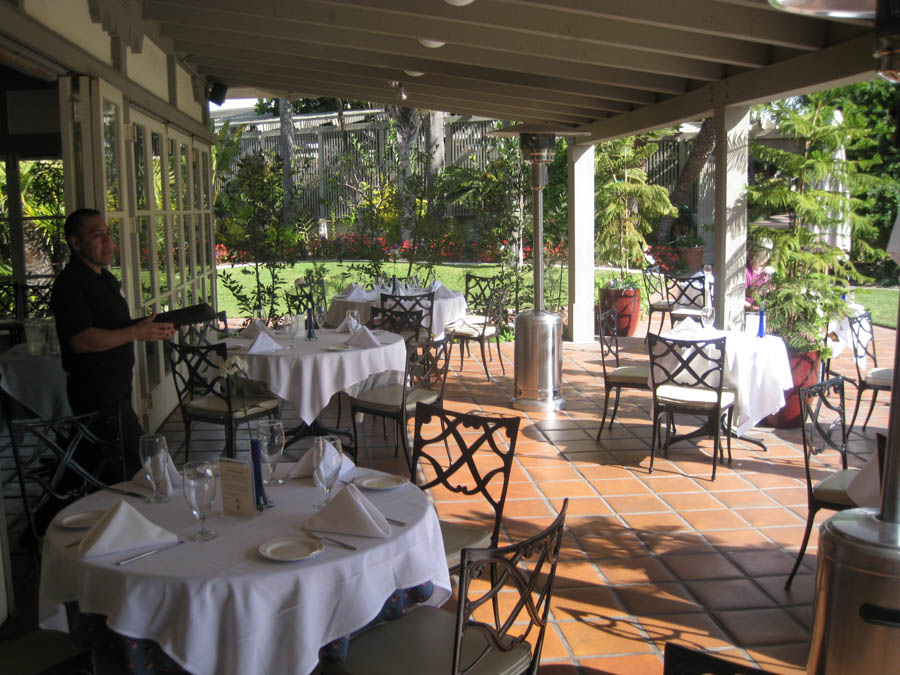 A magnificent setting... Out amongst the flowers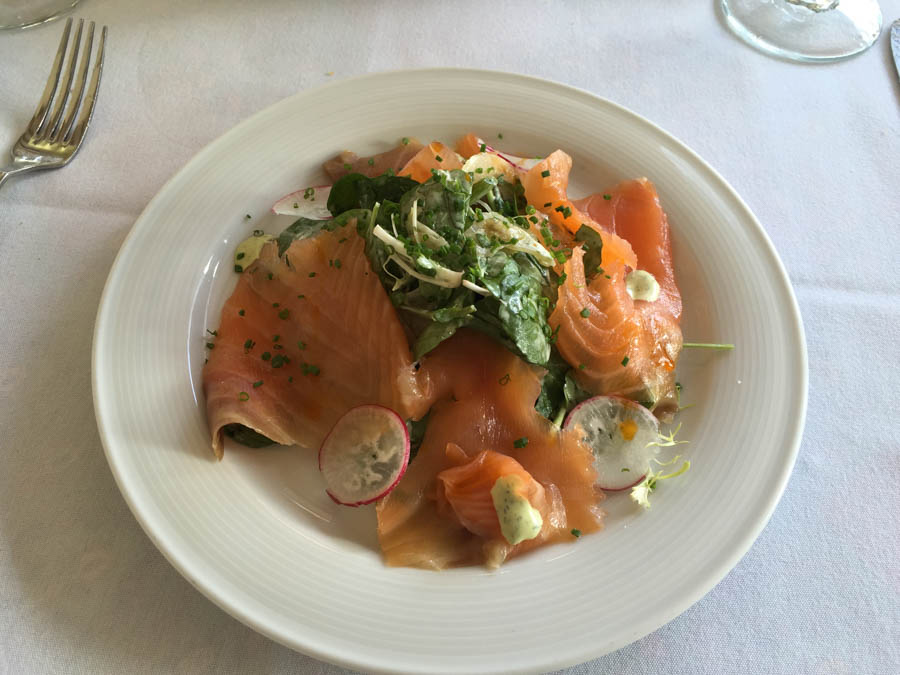 Salmon Gravalax for Paul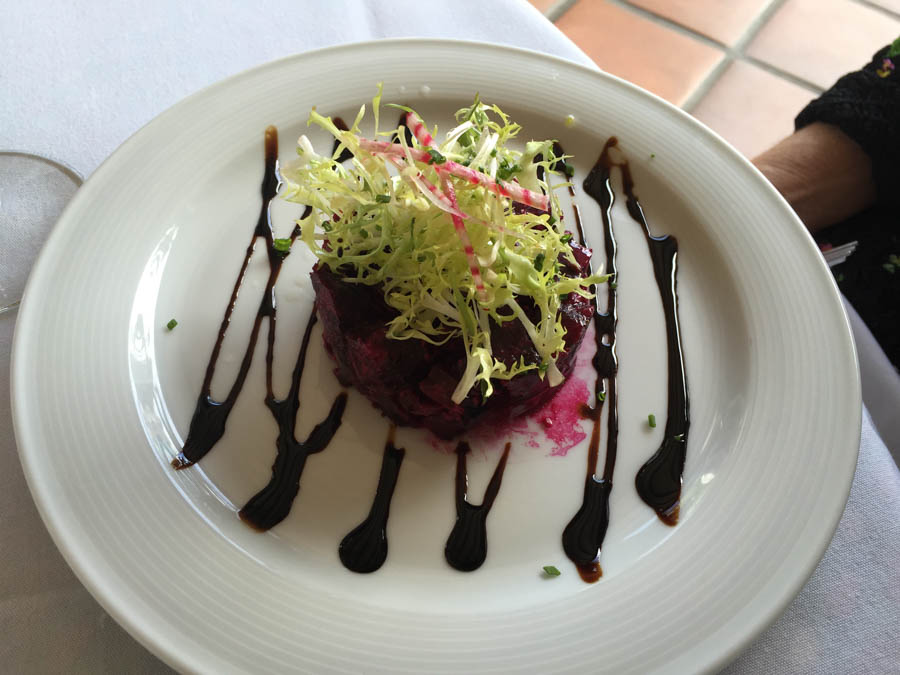 Baked Beet Salad with Herb Feta Cheese, Roasted Hazelnuts, Lemon Vinaigrette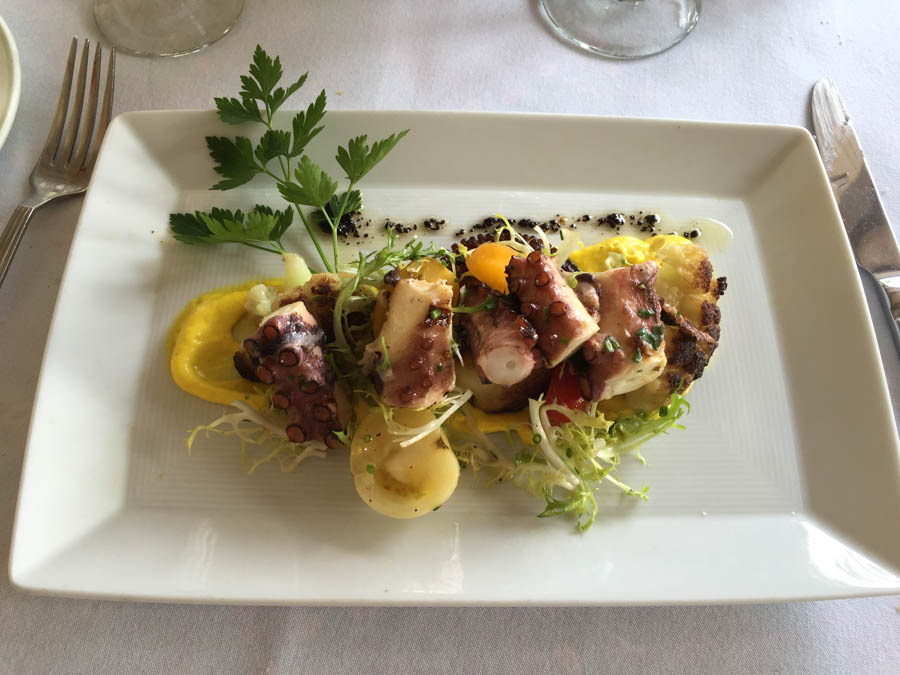 Grilled Spanish Octopus with Black Garlic Oil, Rouille,
Baby Heirloom Tomatoes & Fingerling Potatoes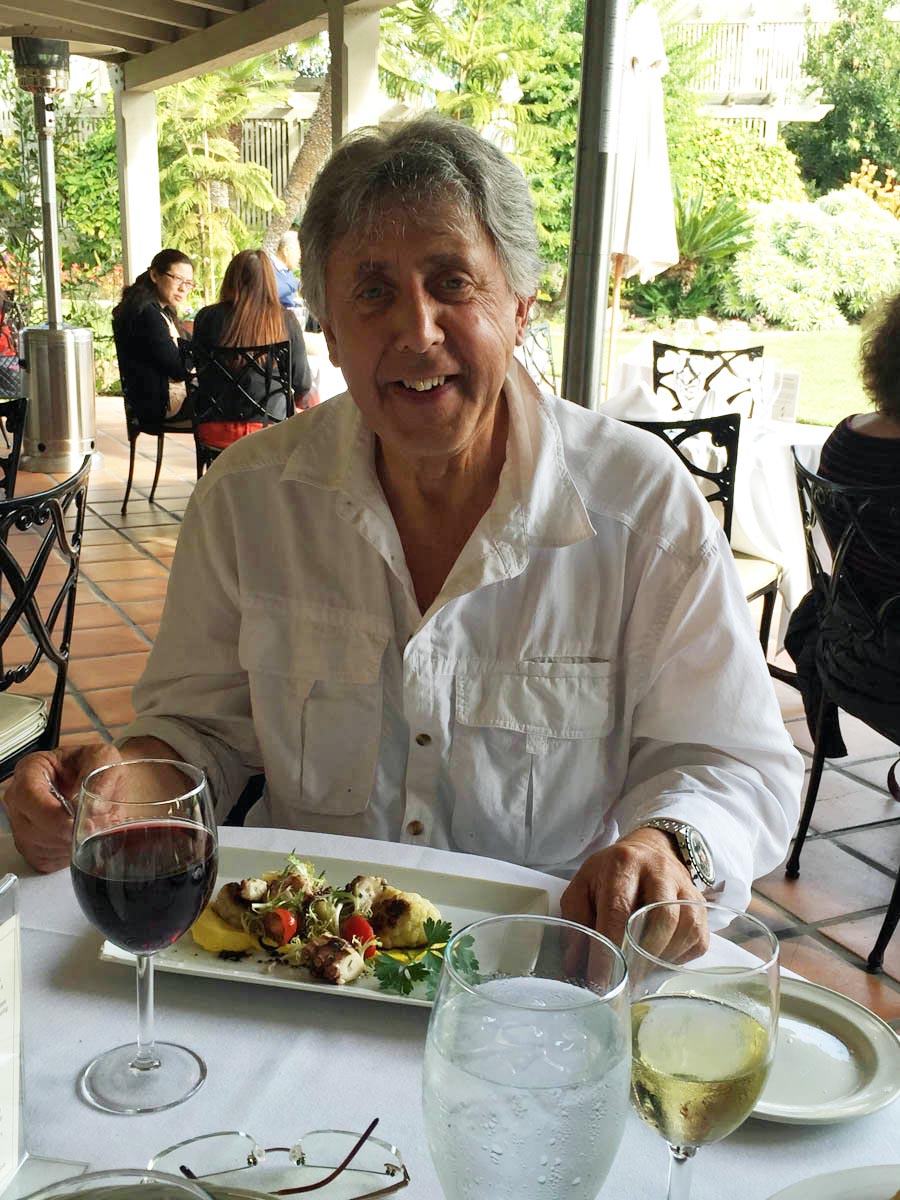 "I love octopus... What it is??"
Did You Know? - According to the USDA Nutrient Database (2007), cooked octopus contains about 56 kilocalories (Calories) per 100 grams, and is a source of vitamin B3, B12, potassium, phosphorus, and selenium.
Octopus is a low calorie, lean seafood, making it a good way to get protein in your diet without adding too much fat. There are approximately 140 calories per 3 oz. (85g) of octopus, with only 1.8g of fat. Octopus is a very good source of iron, which is a common deficiency leading to weakness, fatigue and anemia.
Octopus is also a source of calcium, potassium, phosphorus and selenium. It provides several important vitamins including vitamin C, vitamin A and several B vitamins, as well as some omega-3 fatty acids. Omega-3 is an important nutrient which may decrease the chances of heart disease, as well as cancer and depression. It also seems to boost the immune system and aid in brain development in children.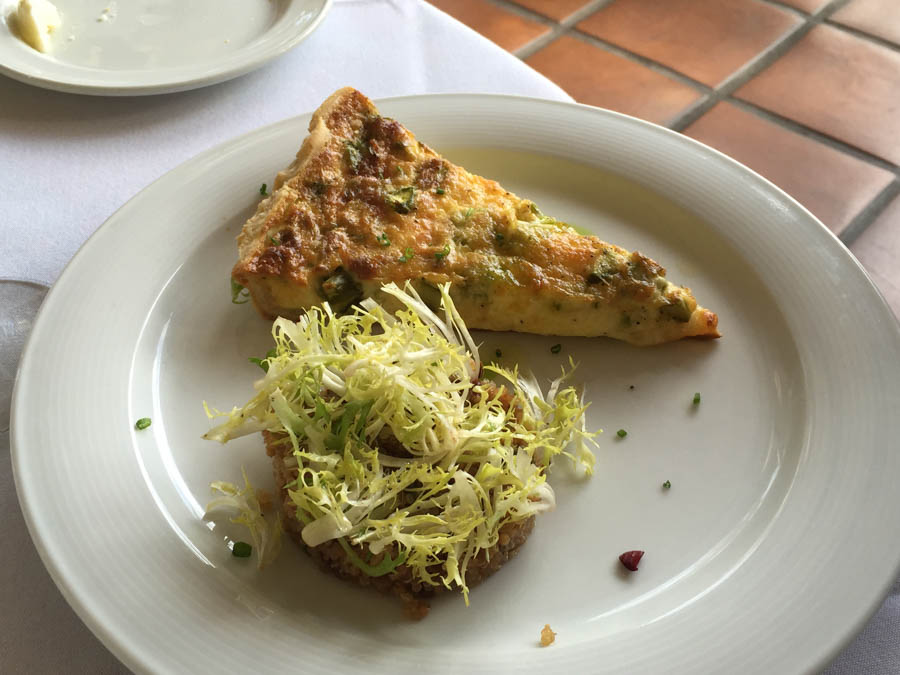 The ladies went for the more common quiche...
Did You Know? - Although known as a classic French dish, the quiche originated in Germany. The word quiche means "cake" which came from the German word Kuchen. Today, quiche is considered as typically French. However, custards in pastry were known in English cuisine at least as early as the 14th century.
Recipes for custards baked in pastry containing meat, fish and fruit are referred to Crustardes of flessh and Crustade in the 14th-century The Forme of Cury and in 15th-century cookbooks as well.
Quiche lorraine (named for the Lorraine region of France) is a popular variant that was originally an open pie with a filling of custard with smoked bacon or lardons. It was only later that cheese was added to the quiche lorraine.
Time to Take A Walk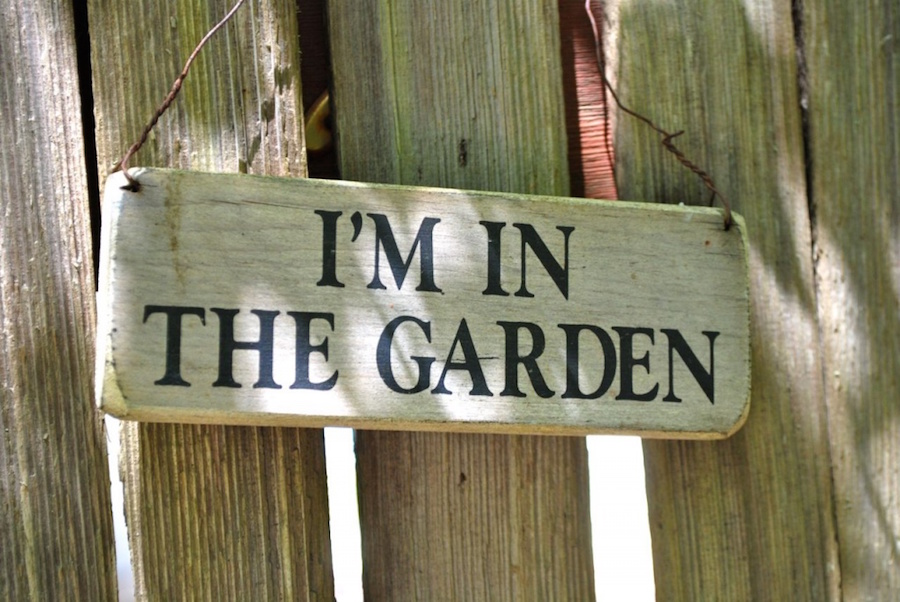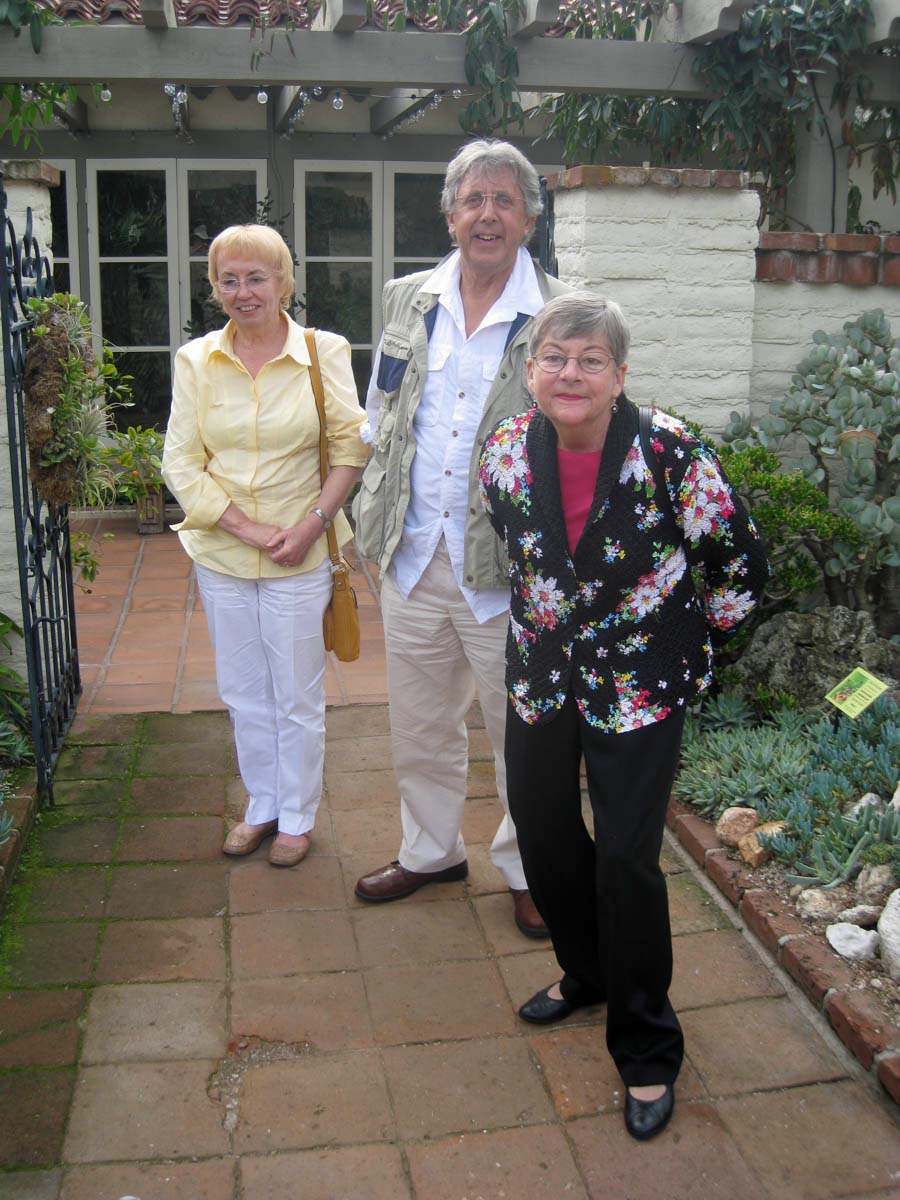 We really enjoyed the cactus garden... Simply beautiful
Did You Know? - My green thumb came only as a result of the mistakes I made while learning to see things from the plant's point of view. ~H. Fred Dale

Mother Nature had her paint brush our today!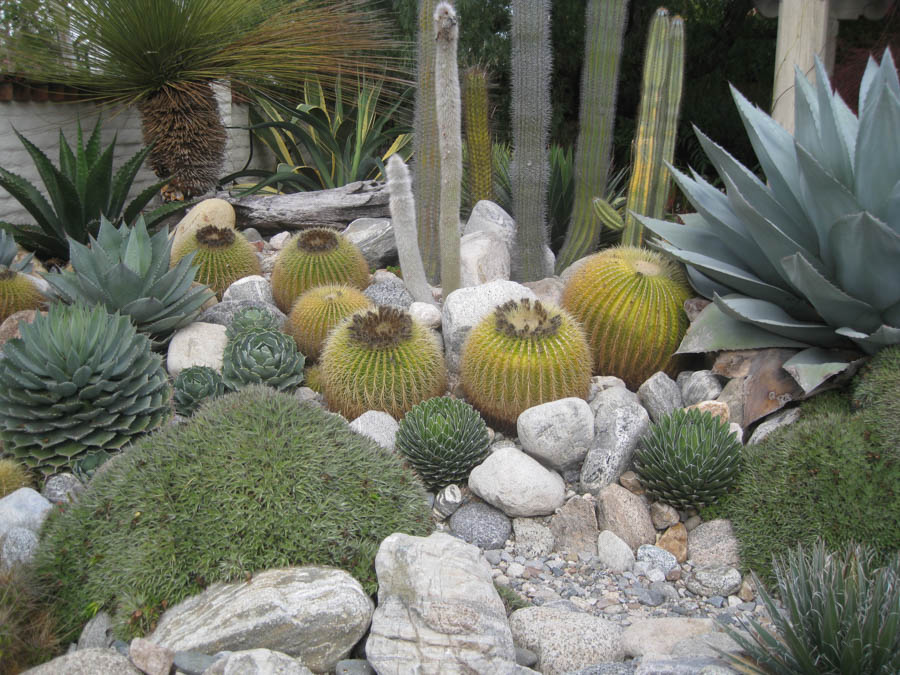 The recent rains made the barrel cactus fill their bellies
Did You Know? - One should approach a barrel cactus with extreme caution. A puncture to human skin from one of the spines is considered a 'dirty wound'. If the puncture is deep enough to draw blood, antibiotics may be needed; and could take up to several months for the wound to heal properly. Barrel cactus plants are one of the more dangerous cacti to humans in the desert.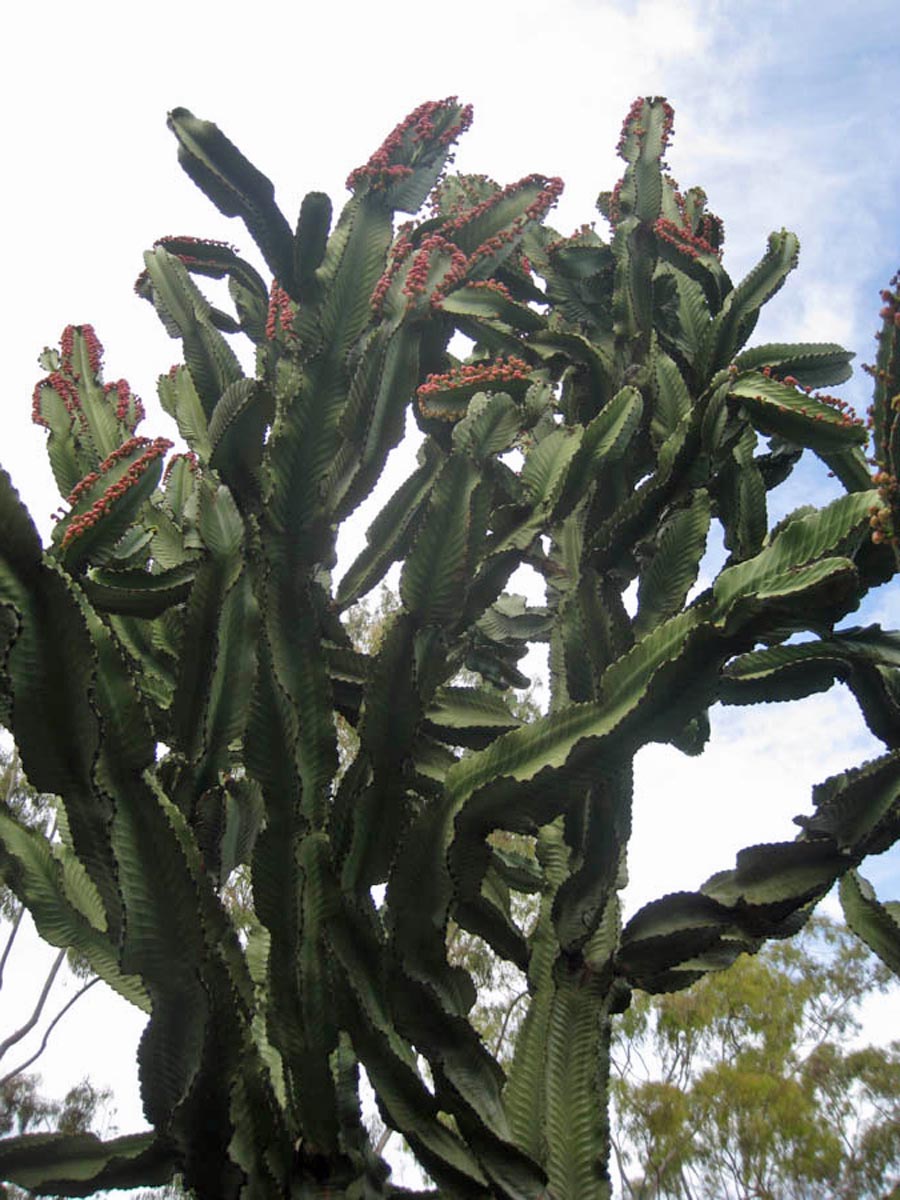 The flowers will be here soon... The top is loaded!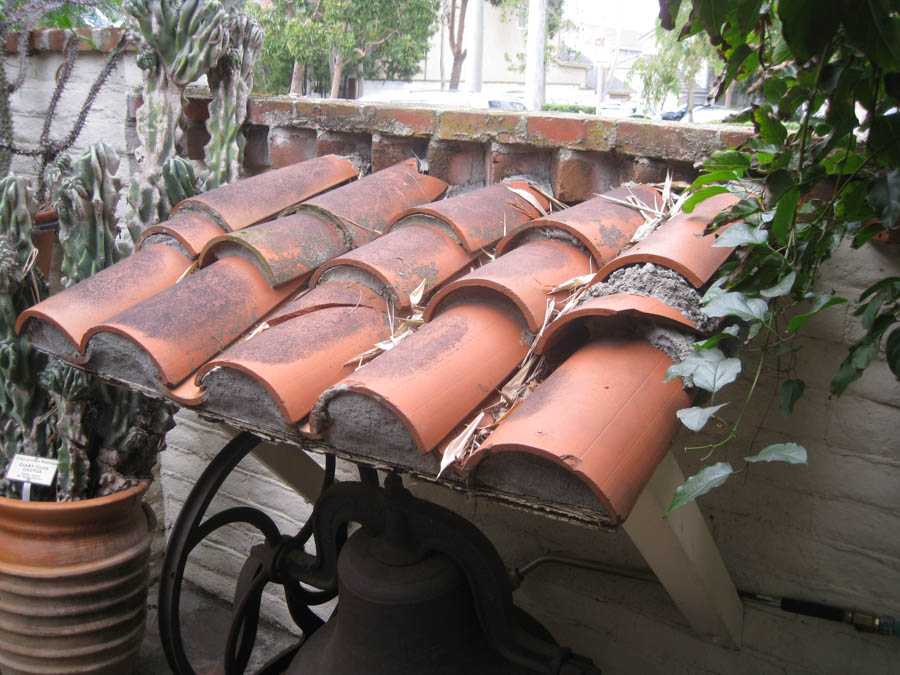 An example of how the roofs are made... It will last forever!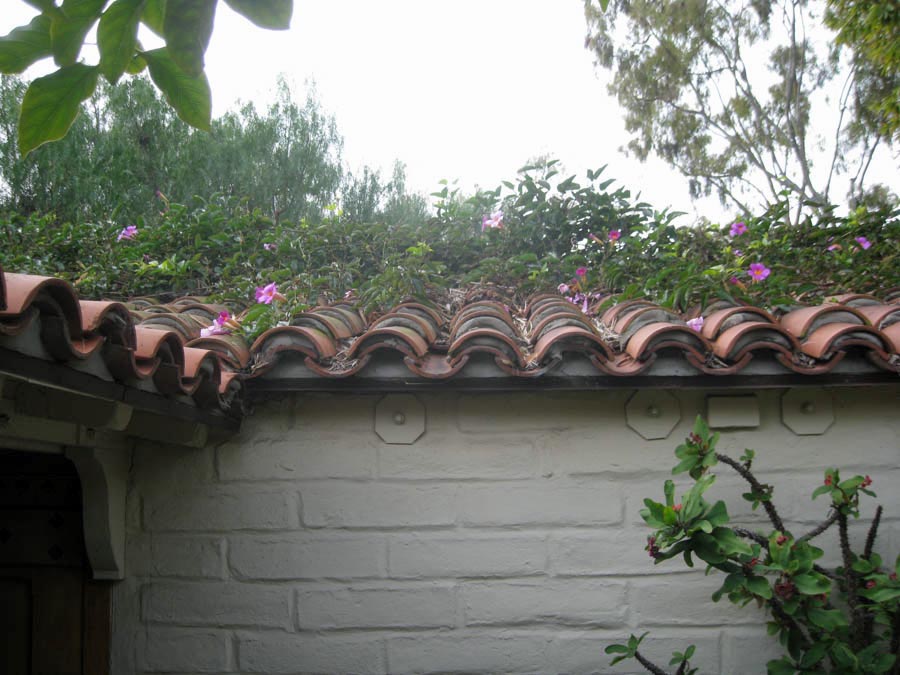 No water getting in here!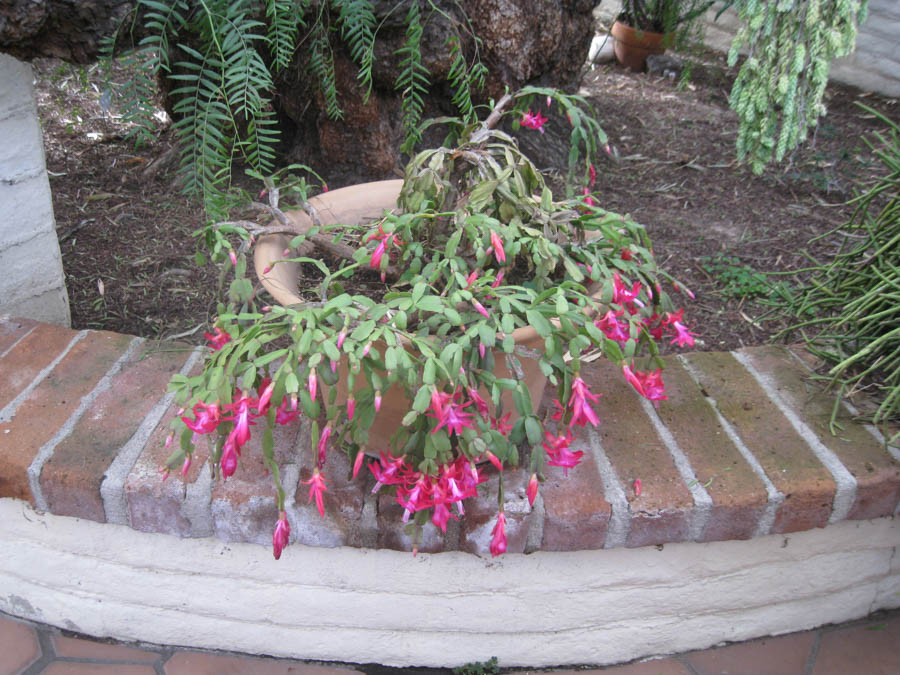 The "Christmas Cactus" was in full bloom
Did You Know? - Christmas cactus, also known as orchid cactus, often blooms around Christmas time. There are a number of different cactus species sold as "Christmas cactus," including Schlumbergera opuntioides, Schlumbergera kautskyi, and Schlumbergera microsphaerica.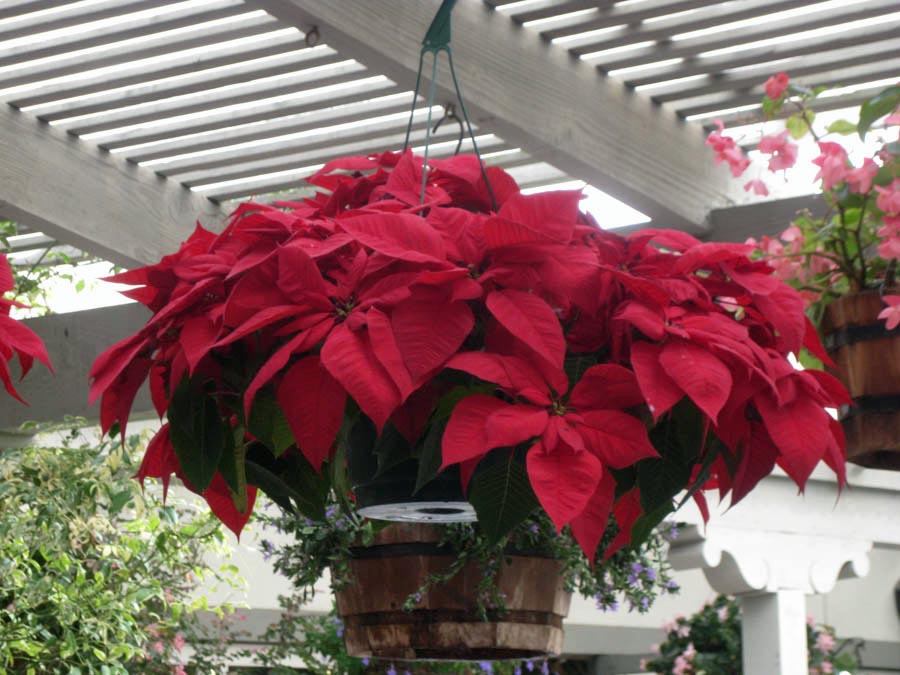 Christmas flowers are still out and about in the gardens

The flowers are magnificent and many more to come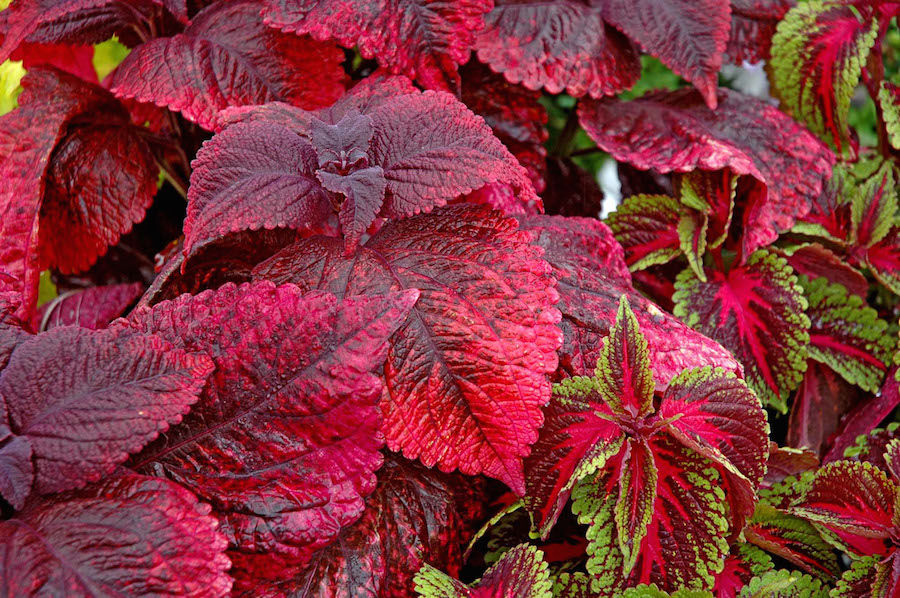 The coleus were in many locations around the gardens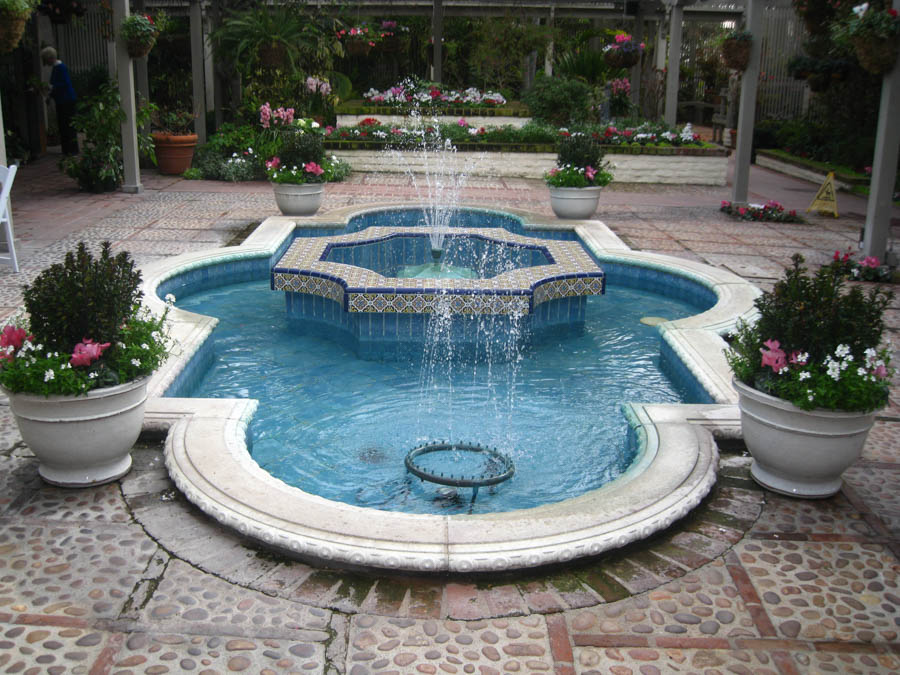 Time for a swim???

Every color in the artists palate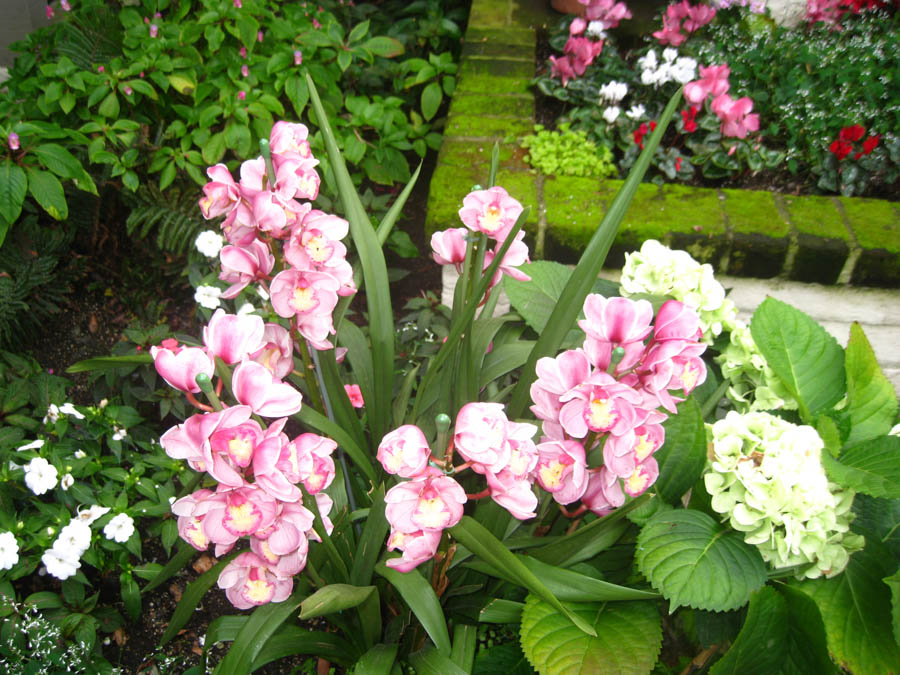 The orchids were doing just fine outside


Green and red orchids

Around every corner is nature starring us in the face
Did You Know? - Gardening requires lots of water — most of it in the form of perspiration. ~Lou Erickson

Jan studies the plants... and knows most of them

Jan has a great idea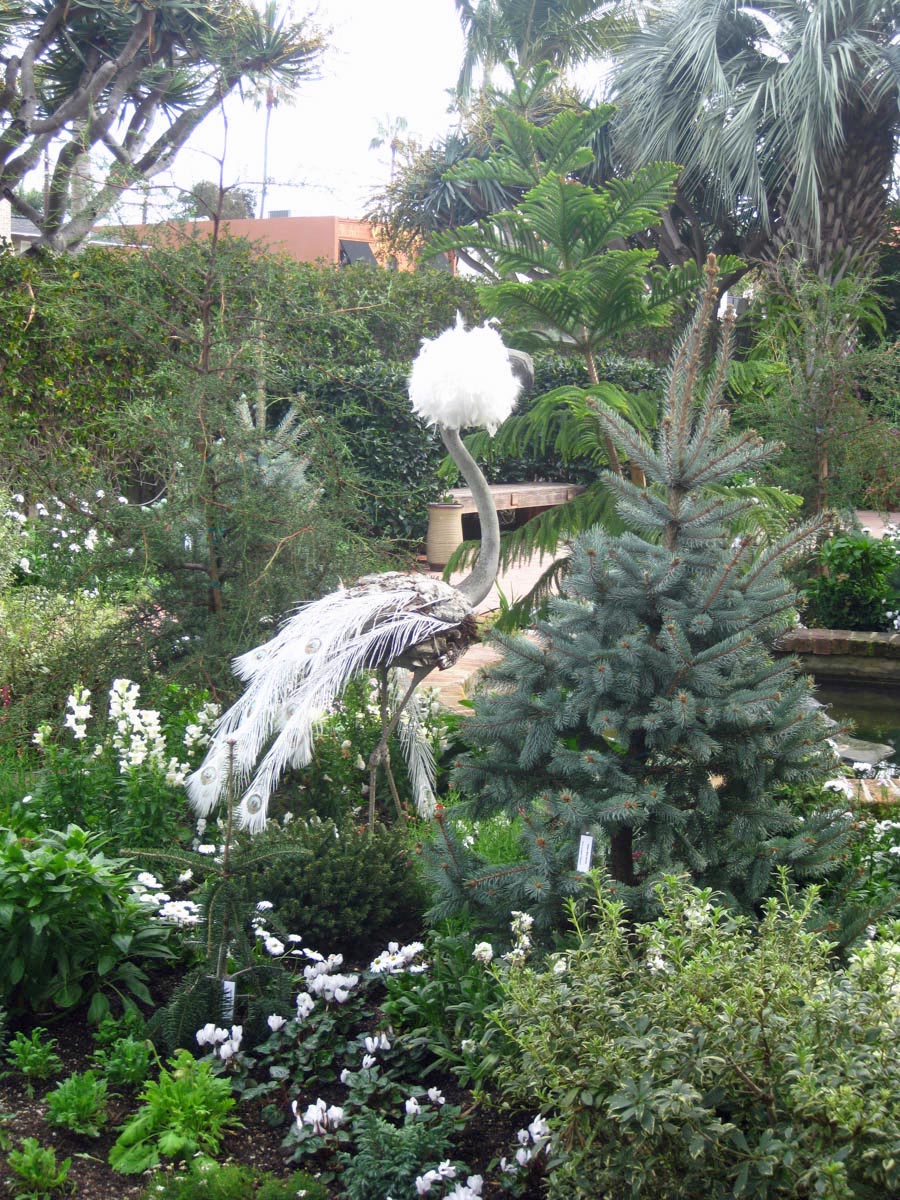 The garden had a collection of different Christmas trees...
The flamingo was dressed in his formal attire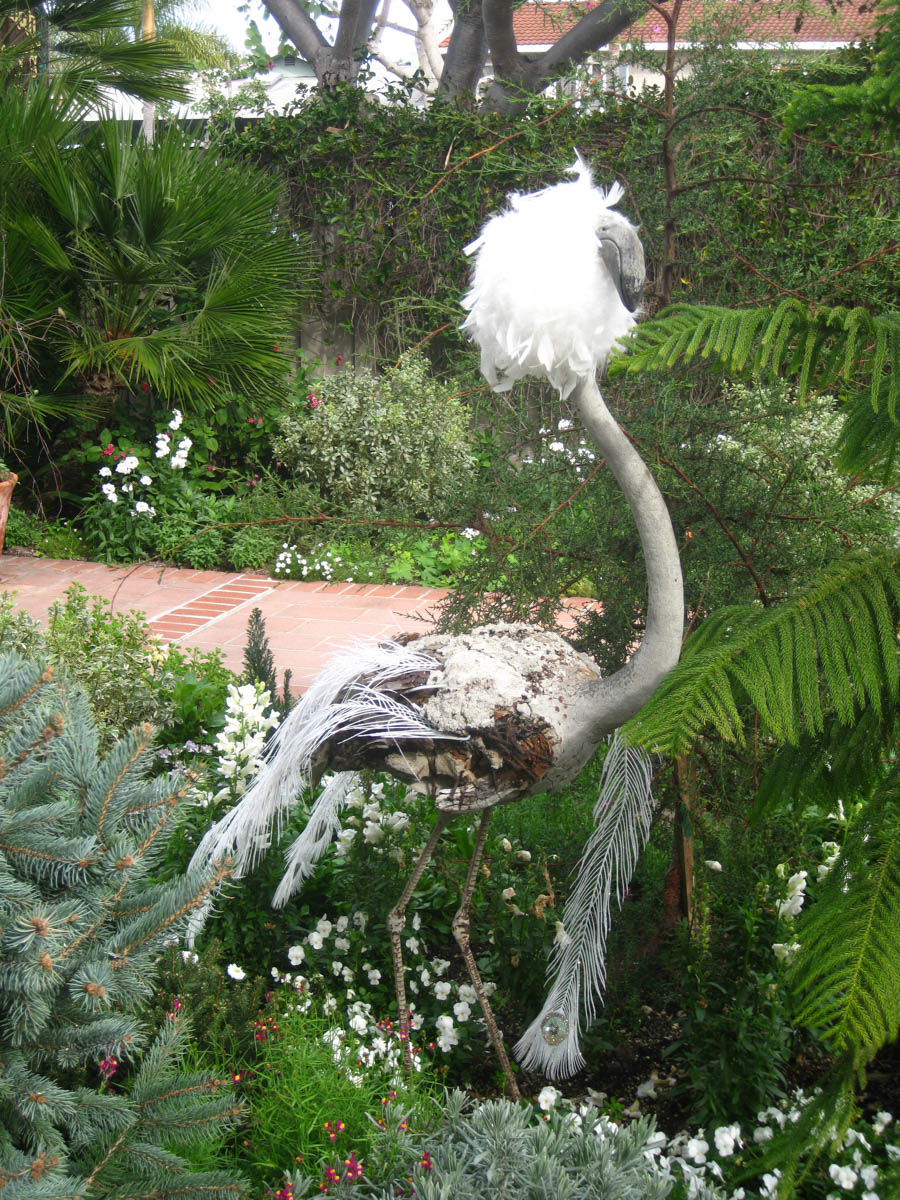 He is ready for the ball!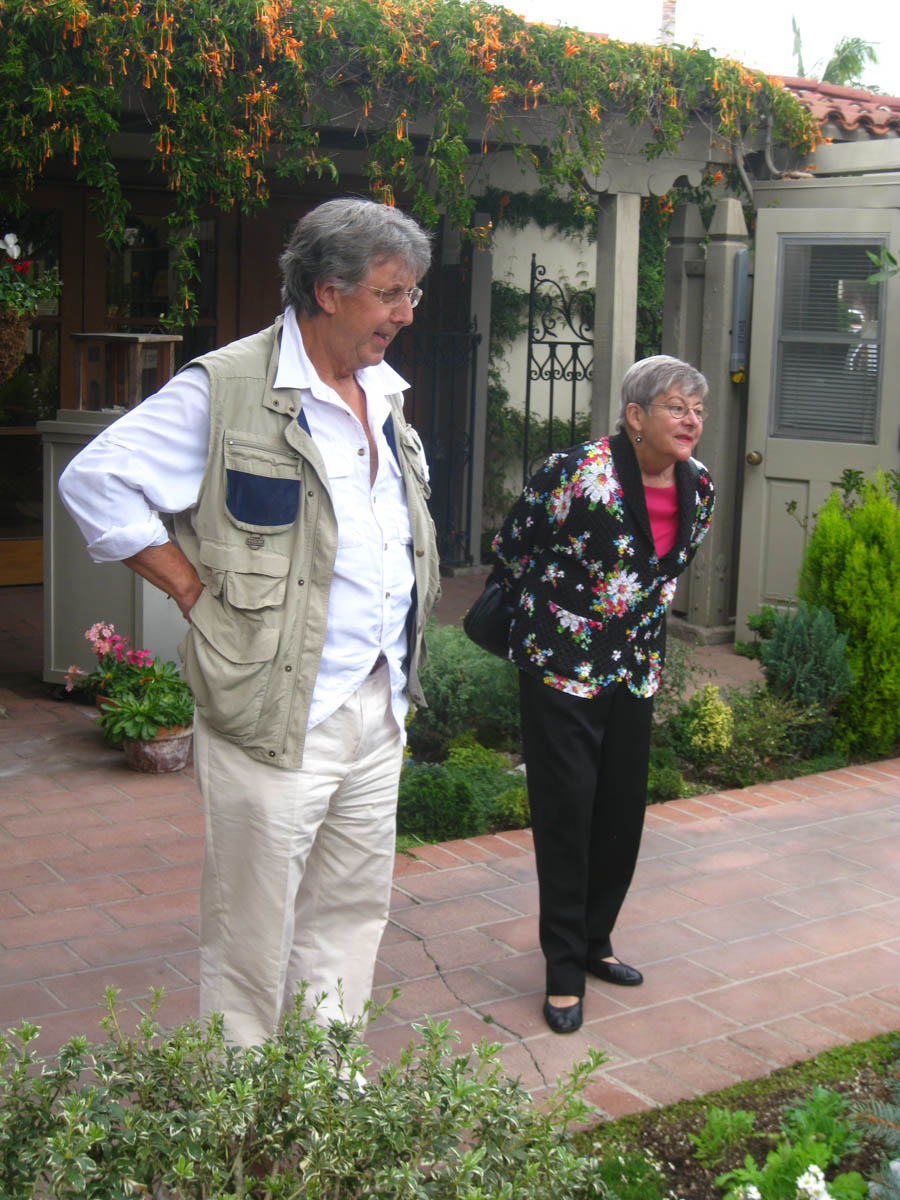 The flamingo was a show stopper!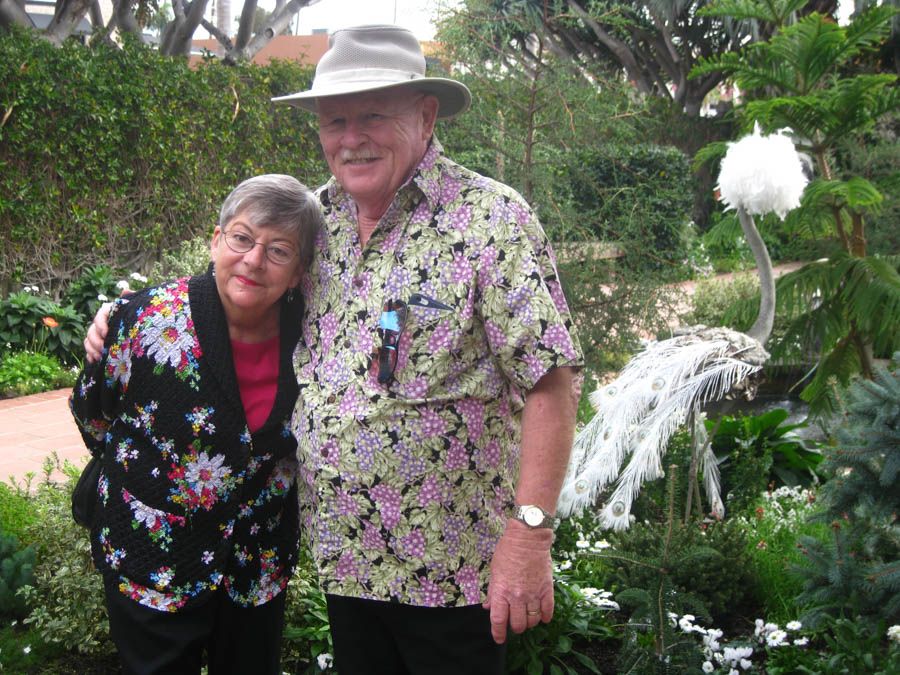 The flamingo is on the right!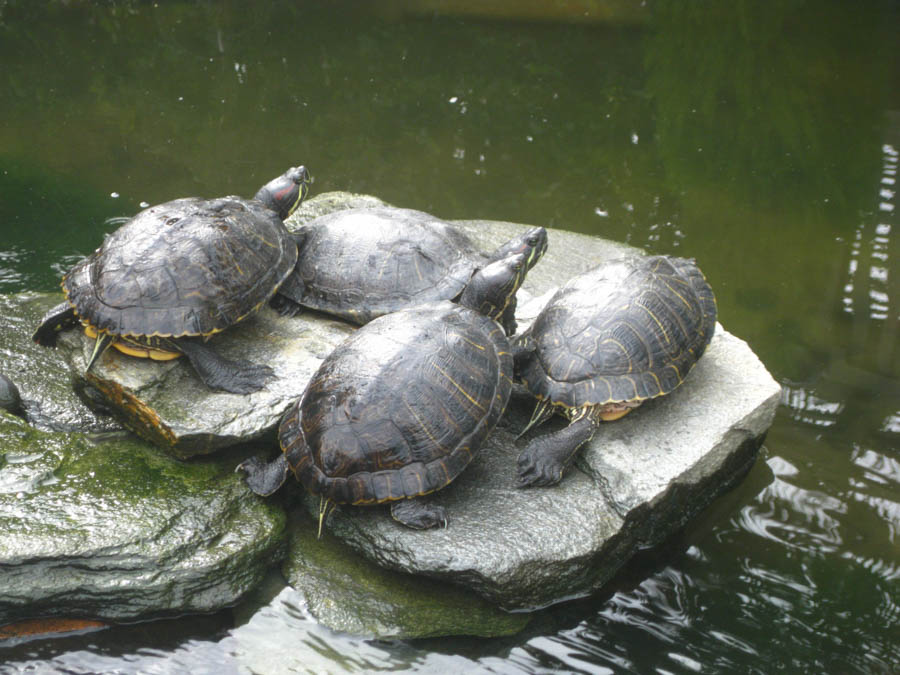 The turtles were out enjoying the sun
Did You Know? - A group of turtles is called a "bale." Many people use the term "herd" to refer to a group of turtles.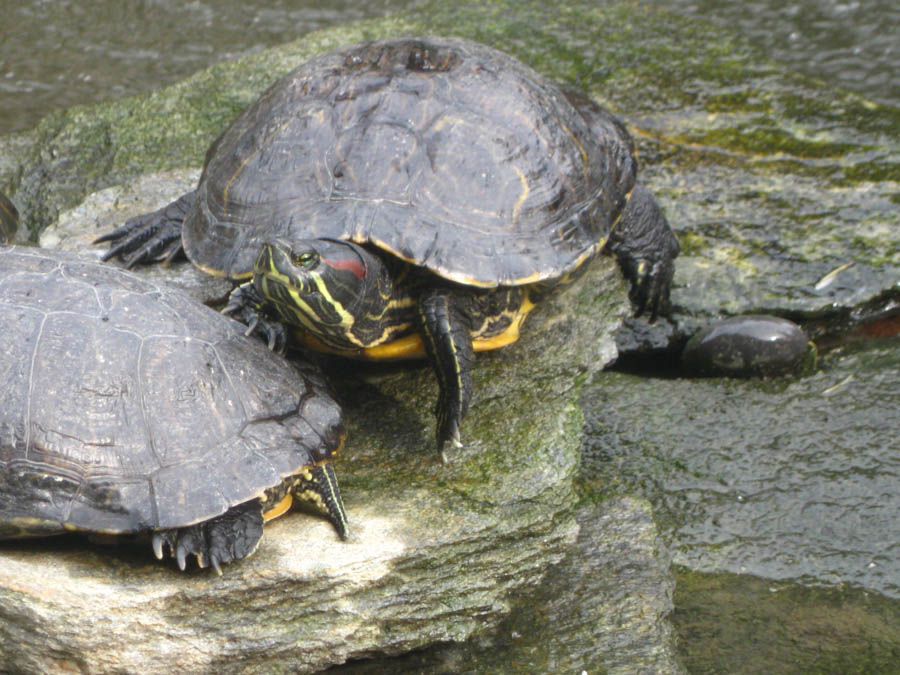 "Hello there"
The turtles are wondering what a group of humans are called!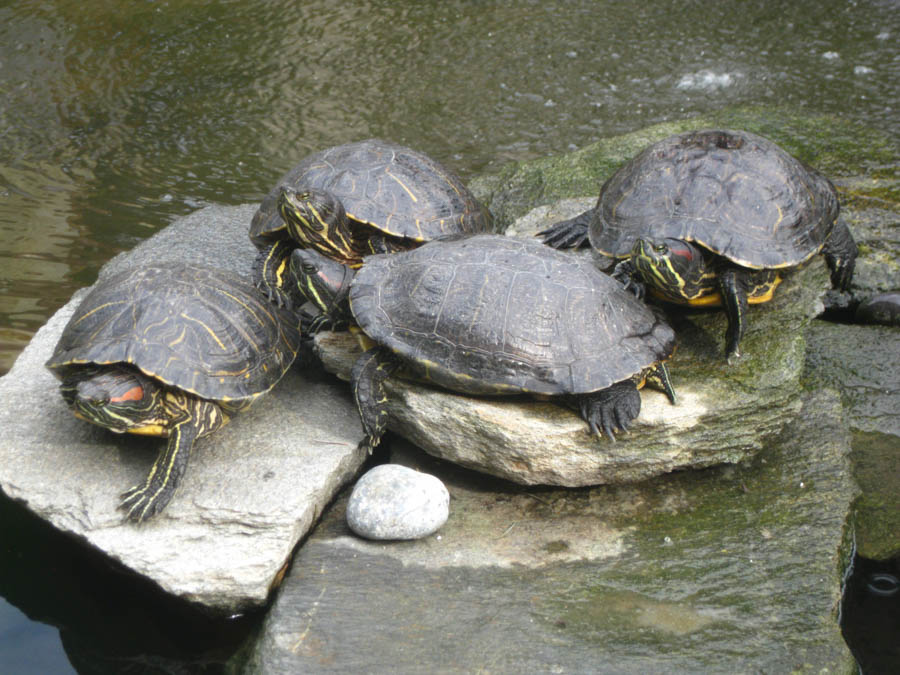 Amazing to watch!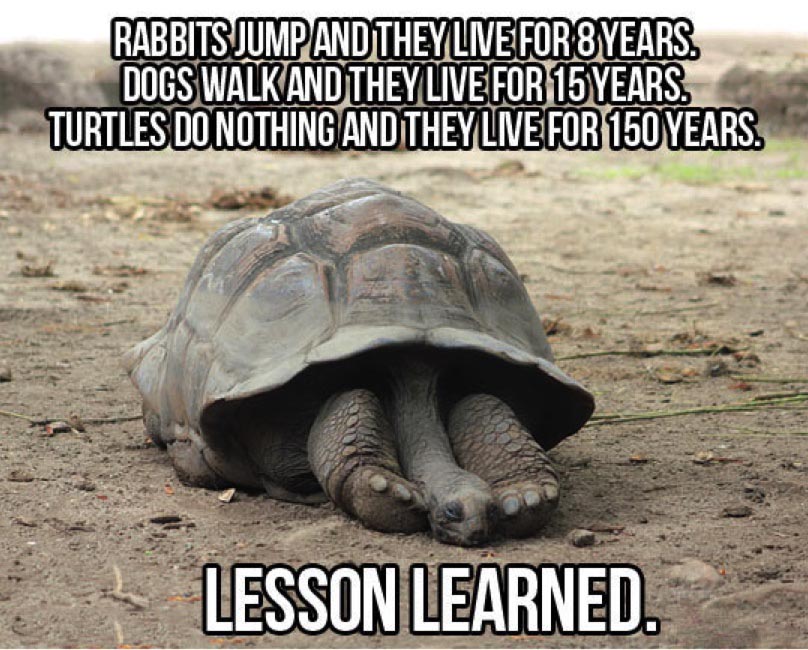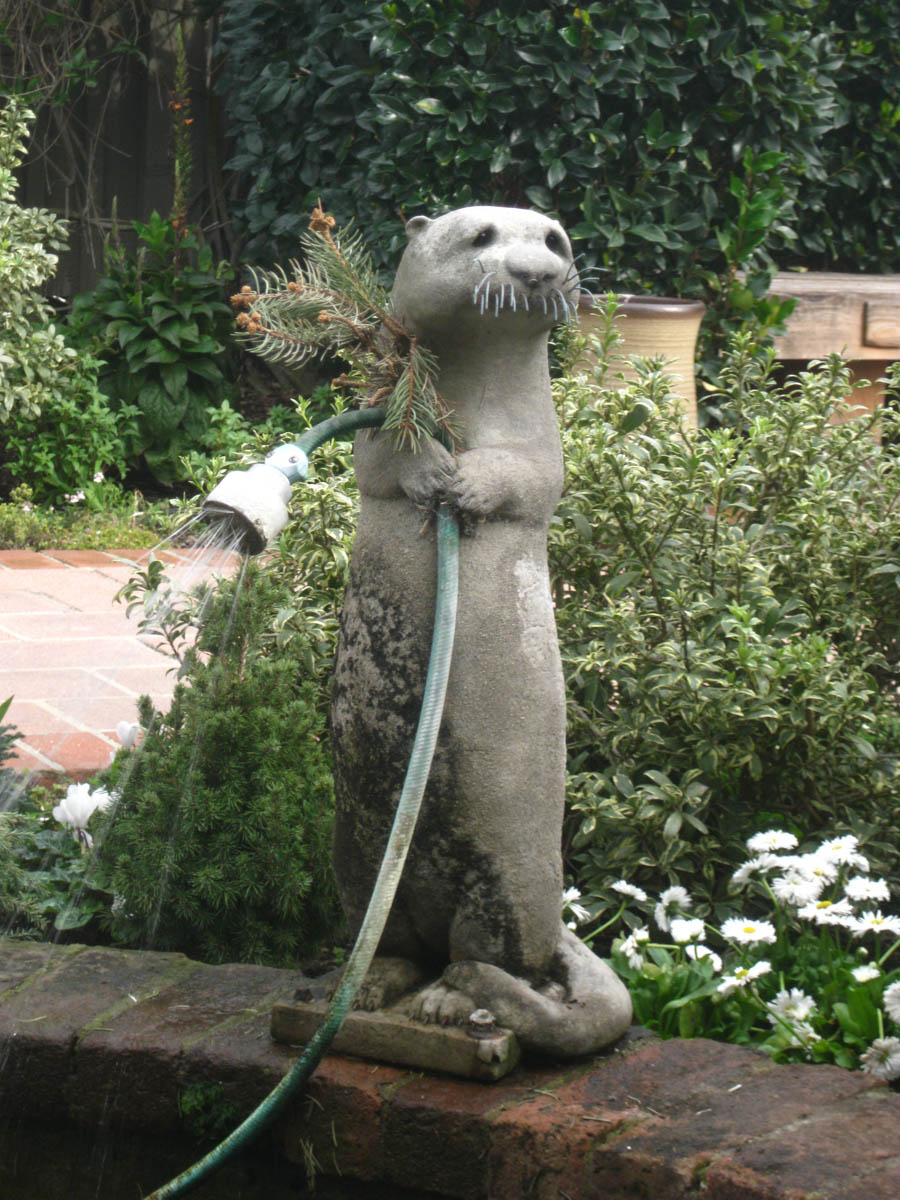 We found the gardener

They are awaiting the turtles to do something...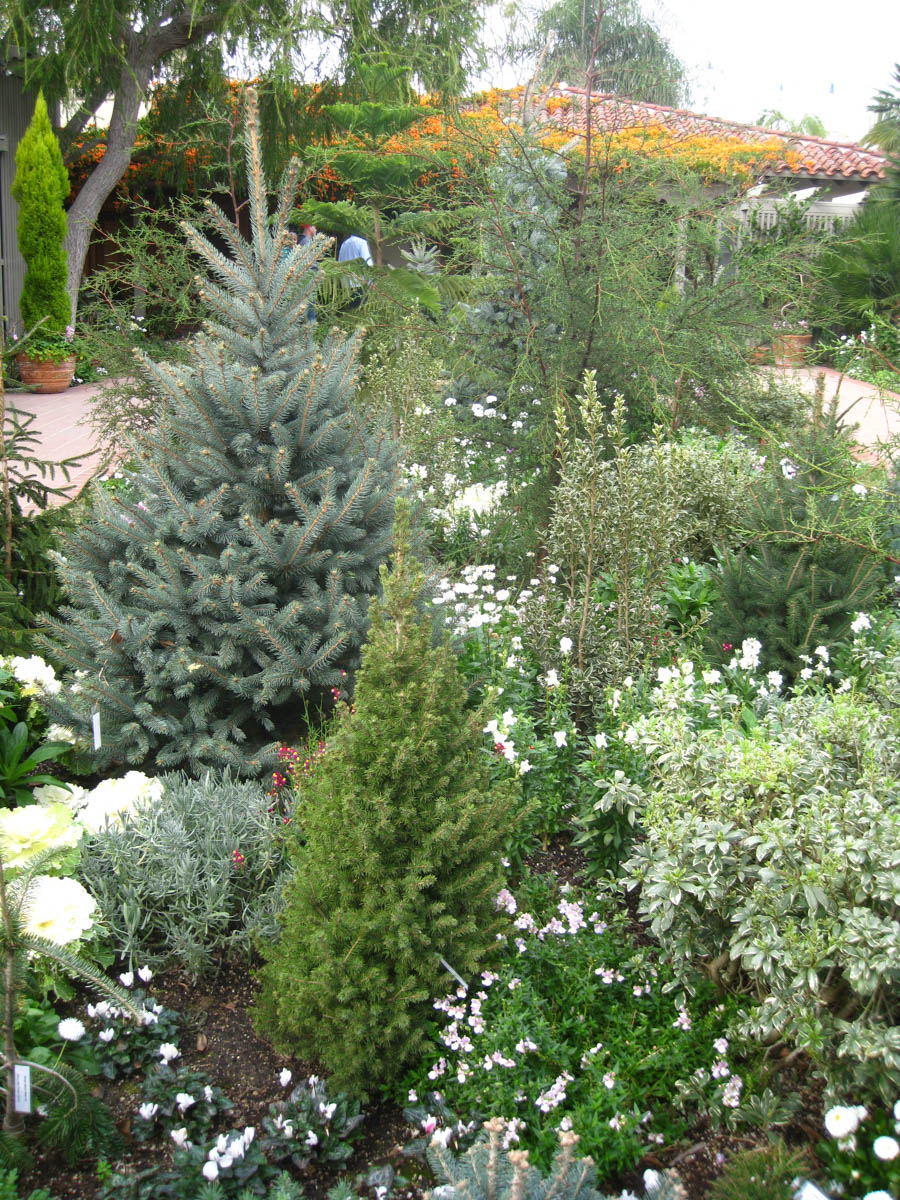 Several kinds of "Christmas Trees" are on display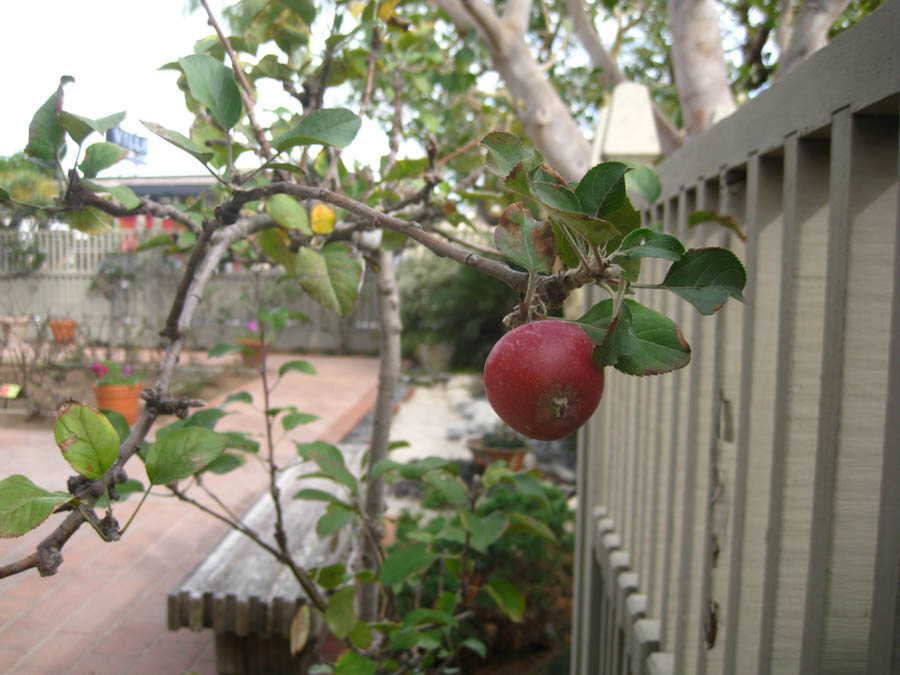 The apple tree had one apple remaining
Did You Know? - Espalier (/ɨˈspælɪər/ or /ɨˈspæli.eɪ/) is the horticultural and ancient agricultural practice of controlling woody plant growth for the production of fruit, by pruning and tying branches to a frame, frequently in formal patterns, flat against a structure such as a wall, fence, or trellis, and also plants which have been shaped in this way
Espaliers, trained into flat two-dimensional forms, are ideal not only for decorative purposes, but also for gardens in which space is limited. In a temperate climate, they may be planted next to a wall that can reflect more sunlight and retain heat overnight or planted so that they absorb maximum sunlight by training them parallel to the equator. These two facts allow the season to be extended so that fruit has more time to mature.
A restricted form of training consists of a central stem and a number of paired horizontal branches all trained in the same plane. The most important advantage is that of being able to increase the growth of a branch by training it vertically. Later, one can decrease growth while increasing fruit production by training it horizontally.

The orchids were just outside the hot house.... Bet they wanted inside!

Orchids come in all colors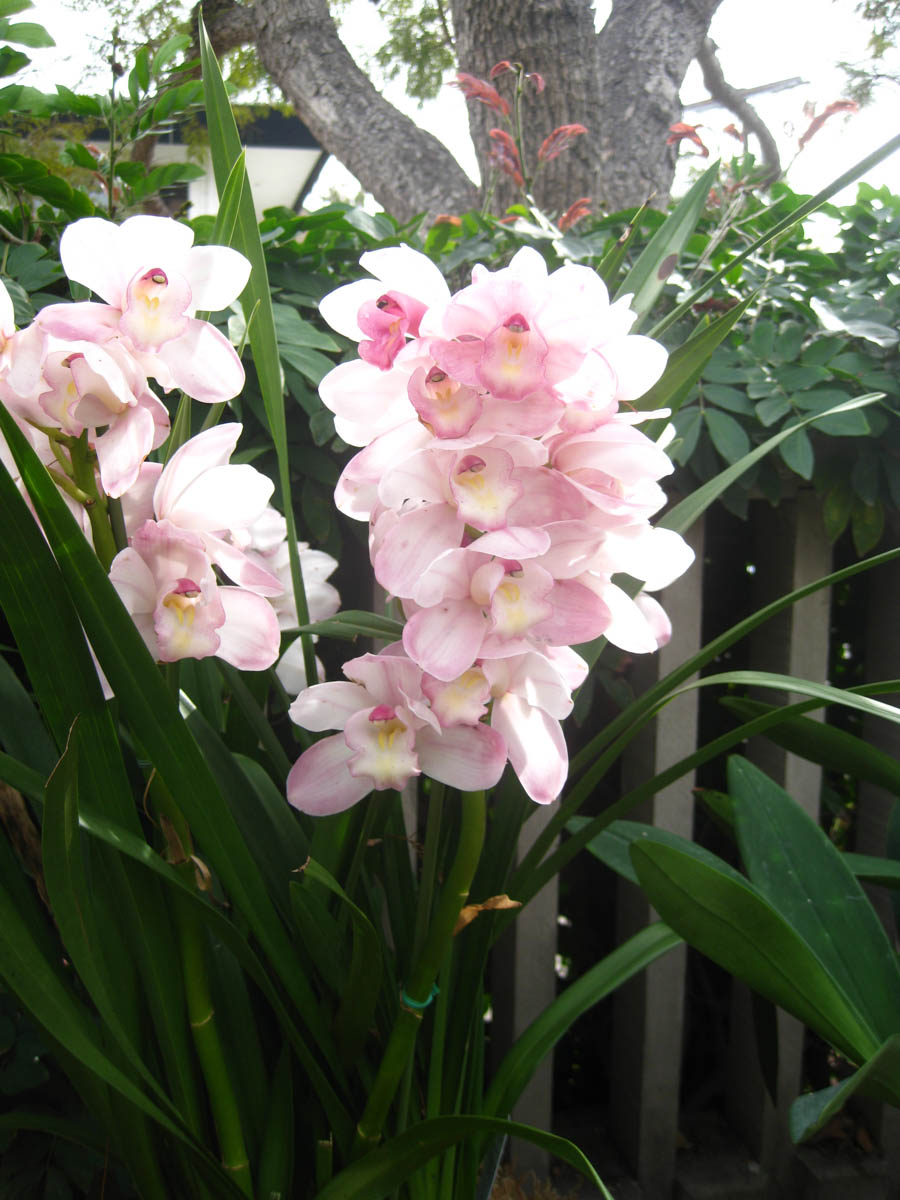 One could study them for hours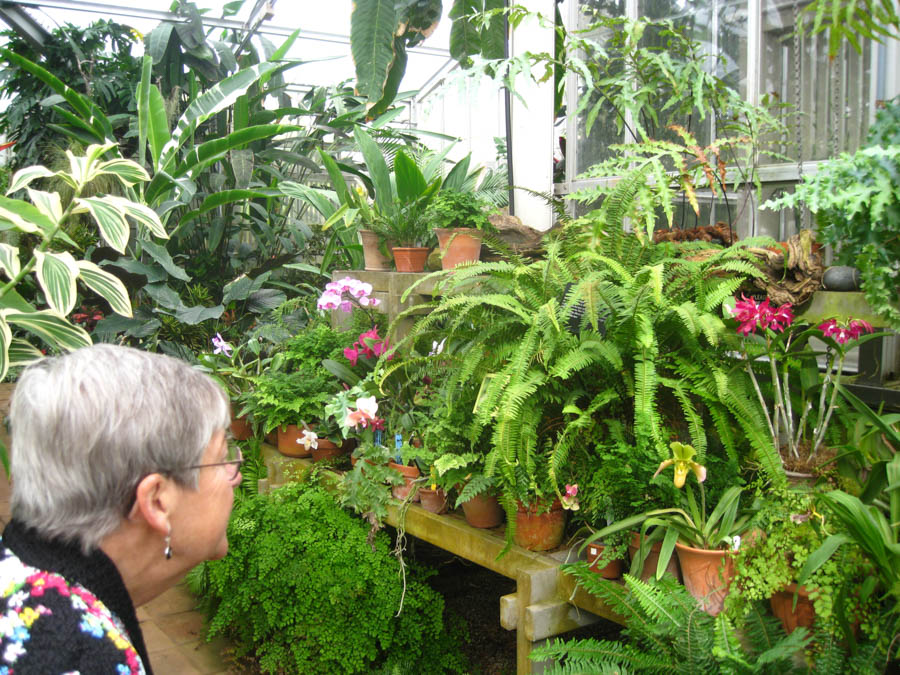 Inside the hot house the flowers/plants are magnificent

How many colors of green do you see?
Did You Know? - Green is the color of growing grass, leaves and emeralds. On the spectrum of visible light, it is located between blue and yellow. It is evoked by light with a predominant wavelength of roughly 495–570 nm.
The modern English word green comes from the Middle English and Anglo-Saxon word grene, from the same Germanic root as the words "grass" and "grow".
By far the largest contributor to green in nature is chlorophyll, the chemical by which plants photosynthesize and convert sunlight into energy.
In surveys made in Europe and the United States, green is the color most commonly associated with nature, youth, spring, hope and envy. In western culture It is the color of permission and safety.
It is also often associated with the culture of Gaelic Ireland, and with the environmental movement.
In China green is the symbol of fertility.
It is the most important color in Islam. It was the color of the banner of Muhammad, and is found in the flags of all Islamic countries, and represents the lush vegetation of Paradise.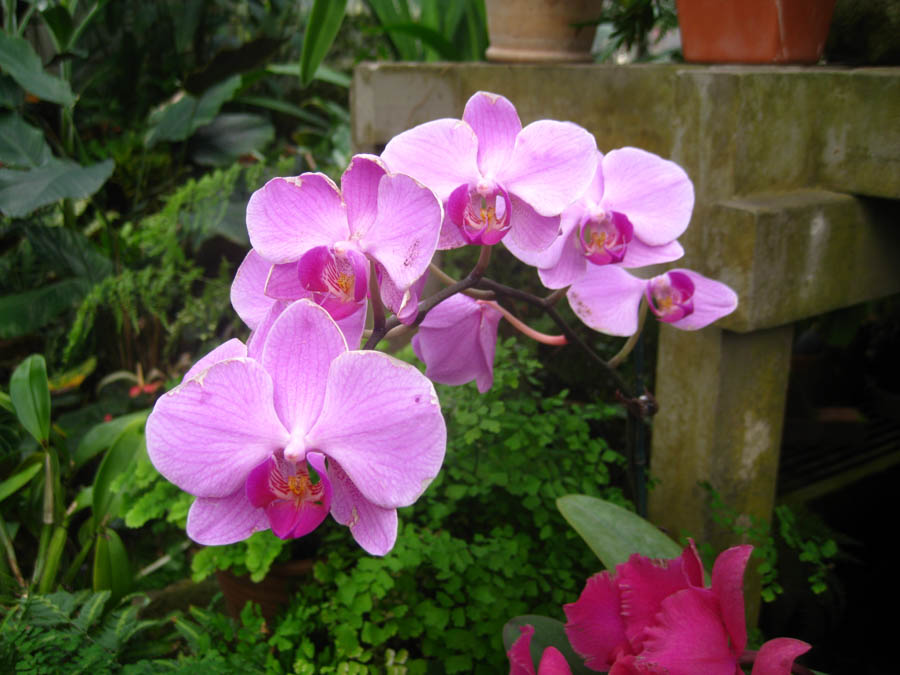 Hello there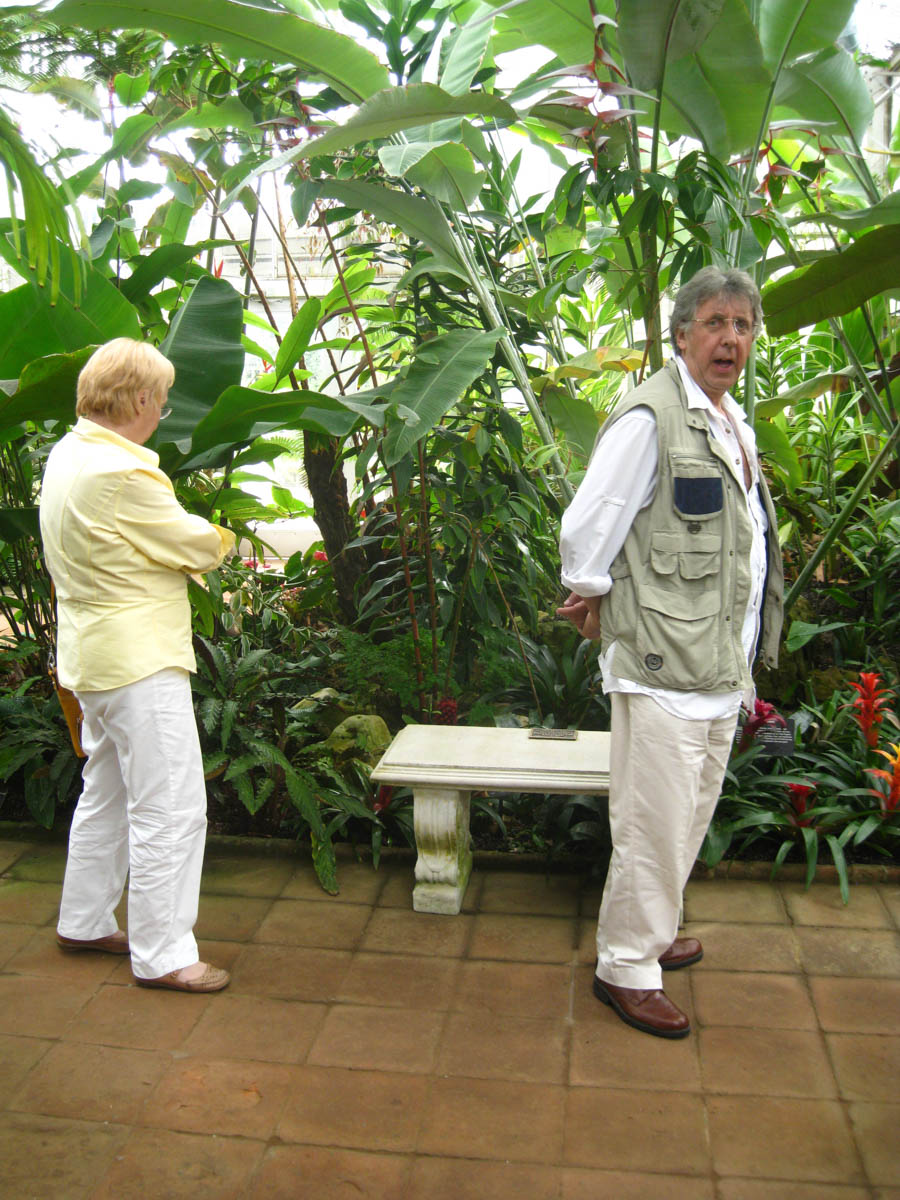 We really enjoyed the walk in the garden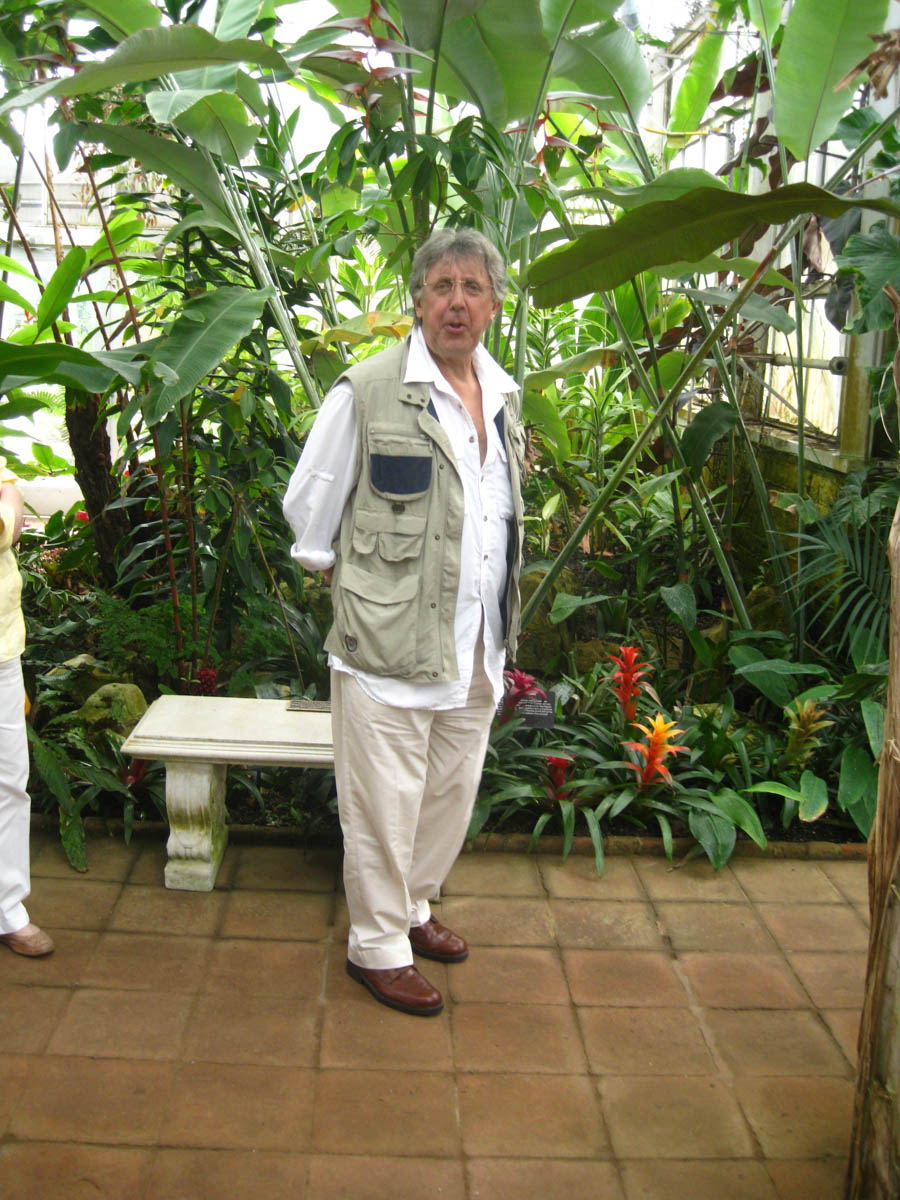 Brian looks like a Professor of Botany

"Careful where you throw the coins!"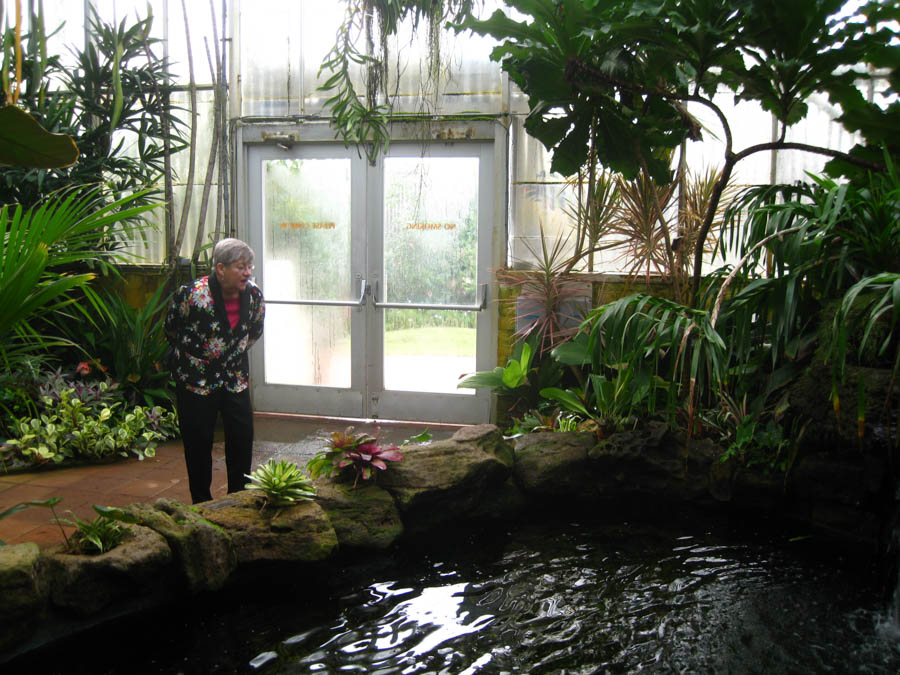 The fish were "fatties"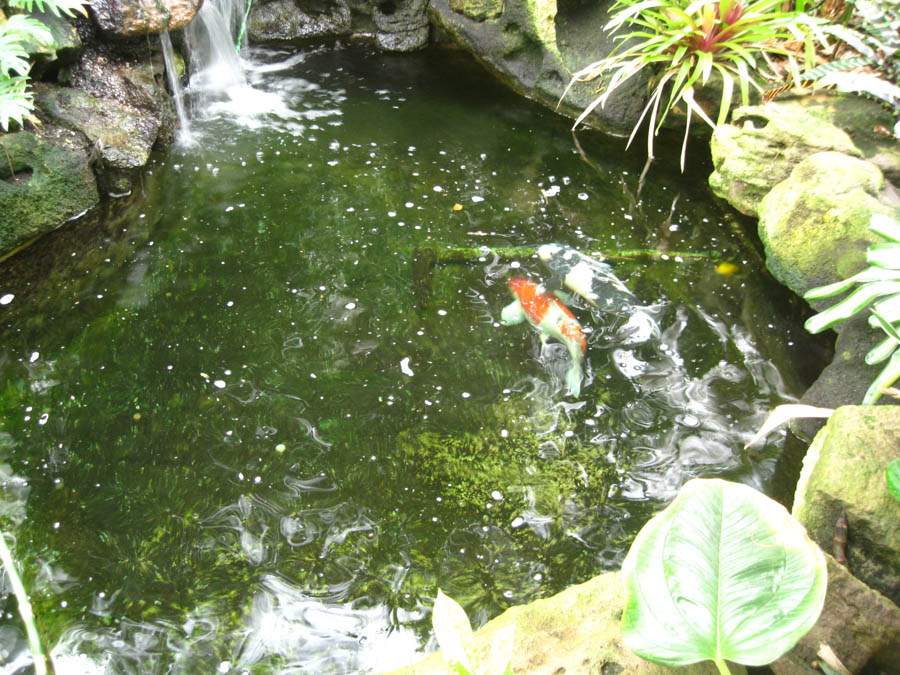 We named him "Pork Chop"

The waterfall was a nice addition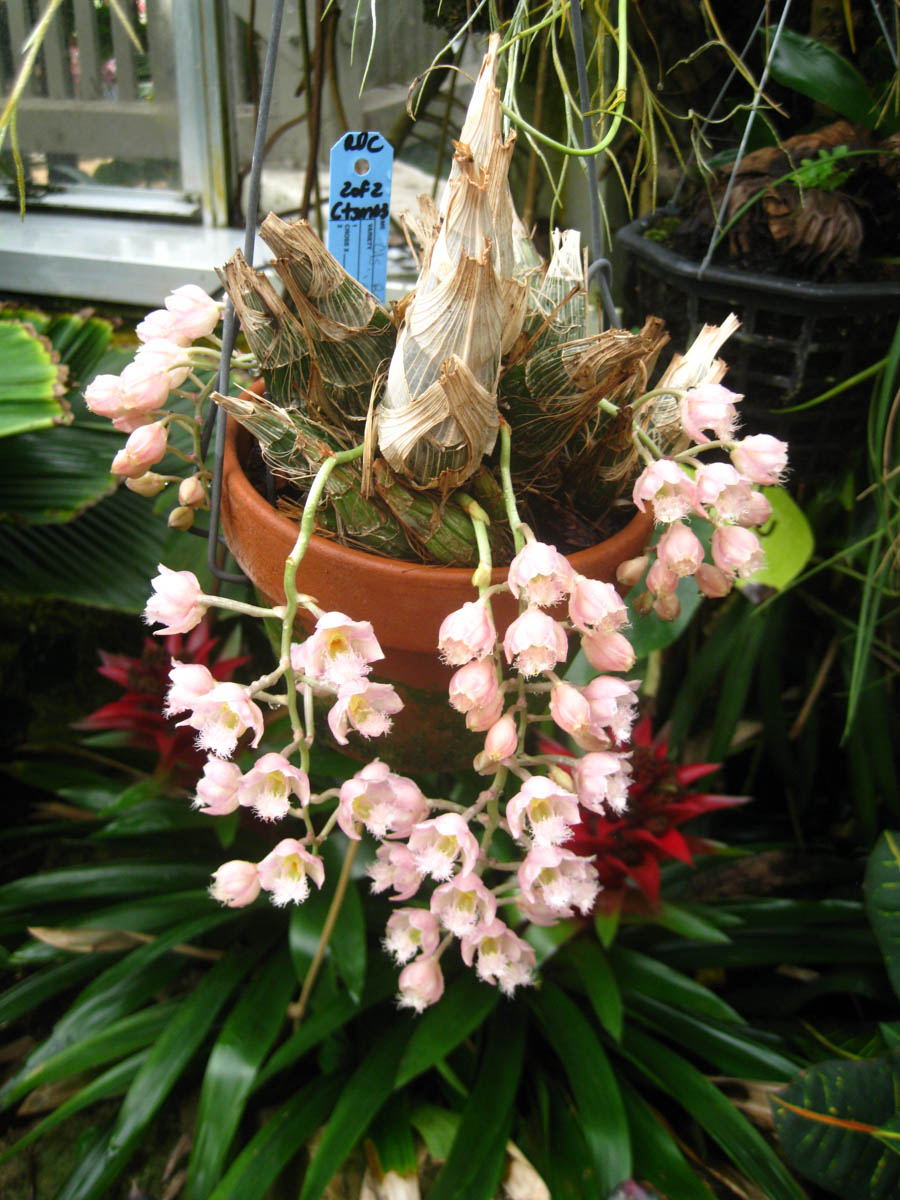 Some of the plants were quite interesting

Dressed for Christmas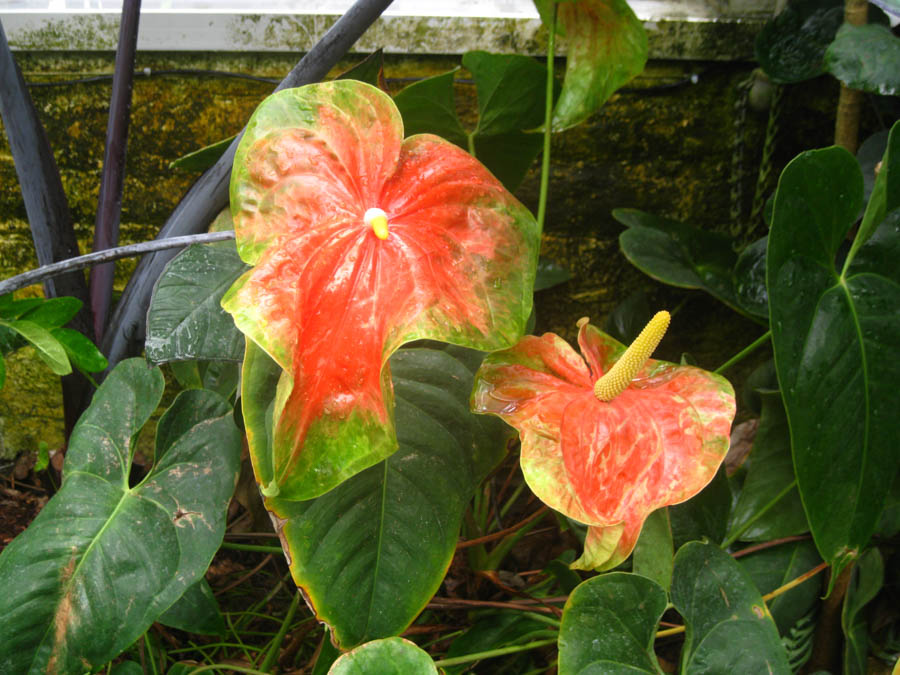 That one was pointing to the North Star

The drift-wood pelican look to be in excellent shape today

The coleus could be found everywhere

Water was flowing in many spots in the garden... Sometimes well hidden

The Tea Garden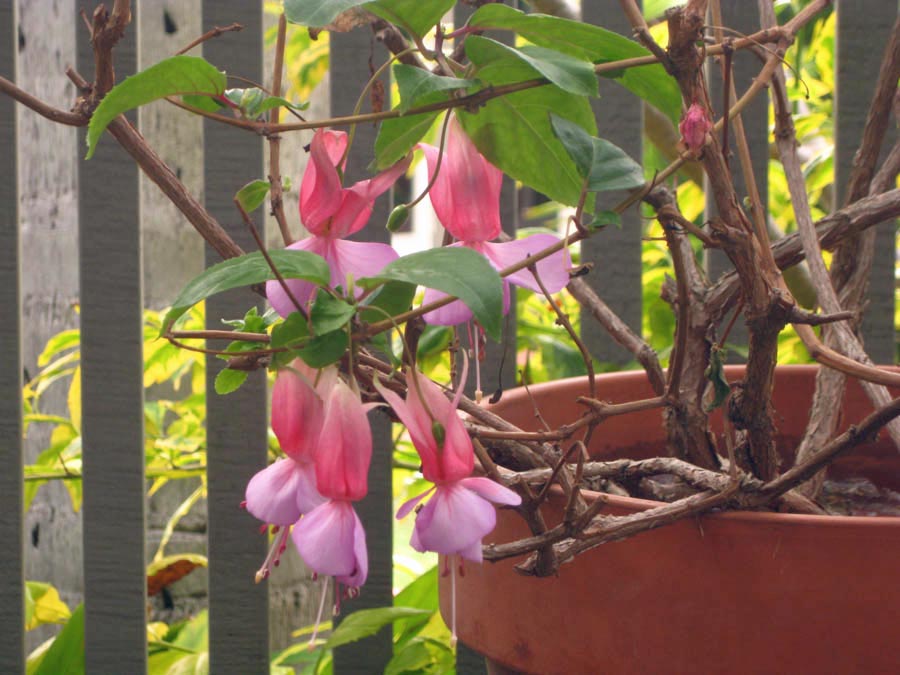 The fuchsias were just beginning to bloom... Wait until this summer!
Did You Know? - Fuchsia /ˈfjuːʃə/ is a genus of flowering plants that consists mostly of shrubs or small trees. The first, Fuchsia triphylla, was discovered on the Caribbean island of Hispaniola (present day Dominican Republic and Haiti) about 1696–1697 by the French Minim monk and botanist, Charles Plumier during his third expedition to the Greater Antilles.
He named the new genus after the renowned German botanist Leonhart Fuchs (1501–1566)

Just hanging around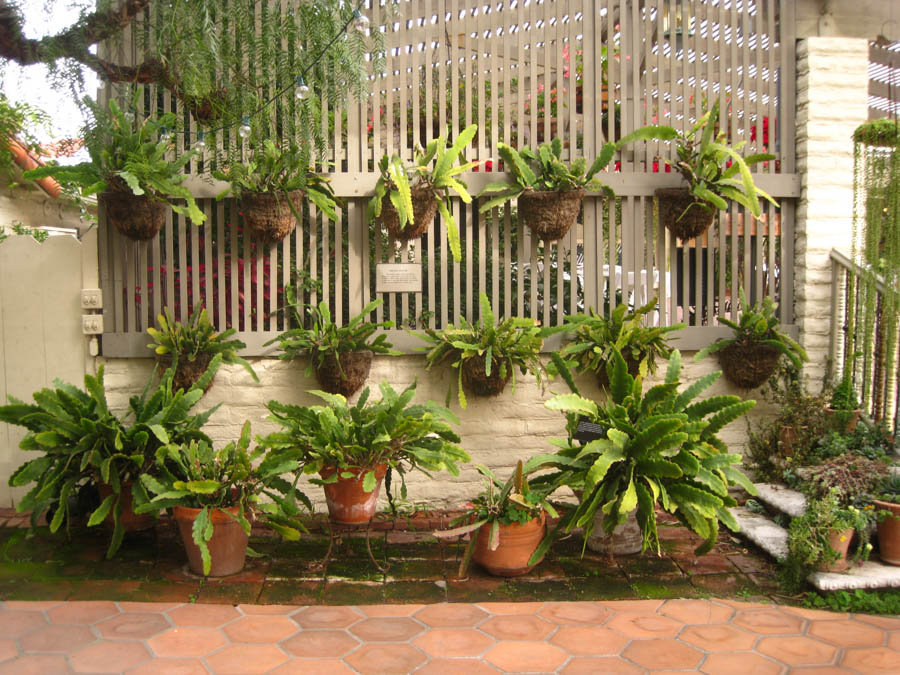 Quite a collection of ferns

Icelandic poppies...
Did You Know? - The Iceland Poppy (Papaver nudicaule, syn. Papaver croceum, P. miyabeanum, P. amurense, and P. macounii) is a boreal flowering plant. Native to subpolar regions of Europe, Asia and North America, and the mountains of Central Asia (but not in Iceland), Iceland poppies are hardy but short-lived perennials, often grown as biennials, that yield large, papery, bowl-shaped, lightly fragrant flowers supported by hairy, one foot, curved stems among feathery blue-green foliage 1-6 inches long. They were first described by botanists in 1759.

The petals are paper thin... You can see through them!

Simply beautiful...

The poppies were amazing... Enjoying the cool day ...
Do you see the bee?

One last look

This is a blue berry plant... Do you see the blueberries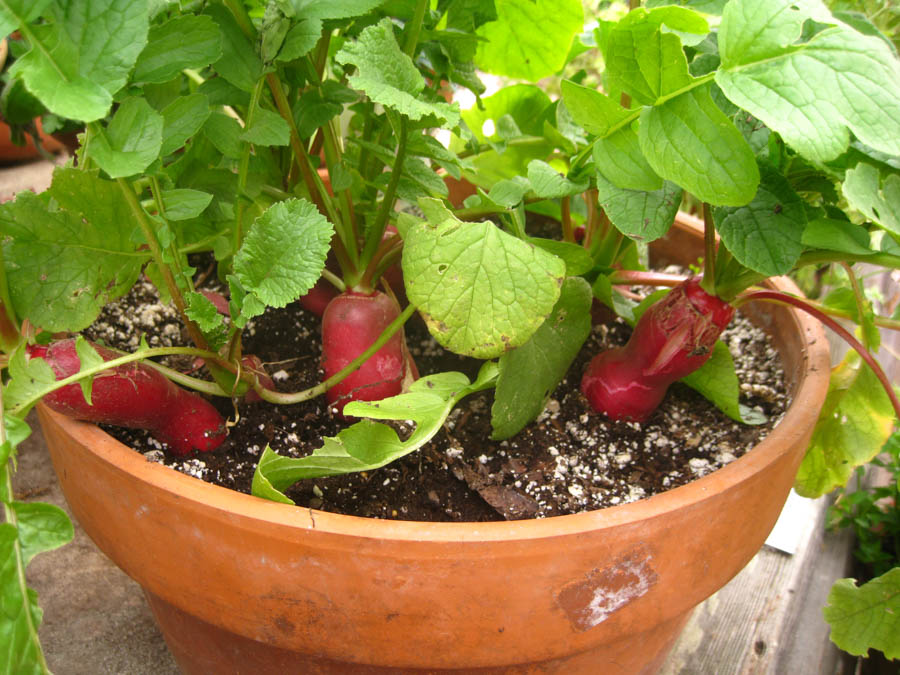 The Mexican radish
Did You Know? - Radishes can be useful as companion plants for many other crops. This is probably because their pungent odour deters such insect pests as aphids, cucumber beetles, tomato hornworms, squash bugs and ants.
They can function as a trap crop, luring insect pests away from the main crop.
Cucumbers and radishes seem to thrive when grown in close association with each other, and radishes also grow well with chervil, lettuce, peas and nasturtiums.

Loads of pearlite in the ground...

"OK... We are walked out... To the movies??"
Time For A Drink Before The Movie

Where better to go than an Irish pub!
We ended the day by watching American Sniper at the theater in Newport Center... Powerful dose of reality....