Time To Dine And Walk Through The Gardens
We came to have lunch with our financial advisor, Marshall, and afterwords, we walked the gardens!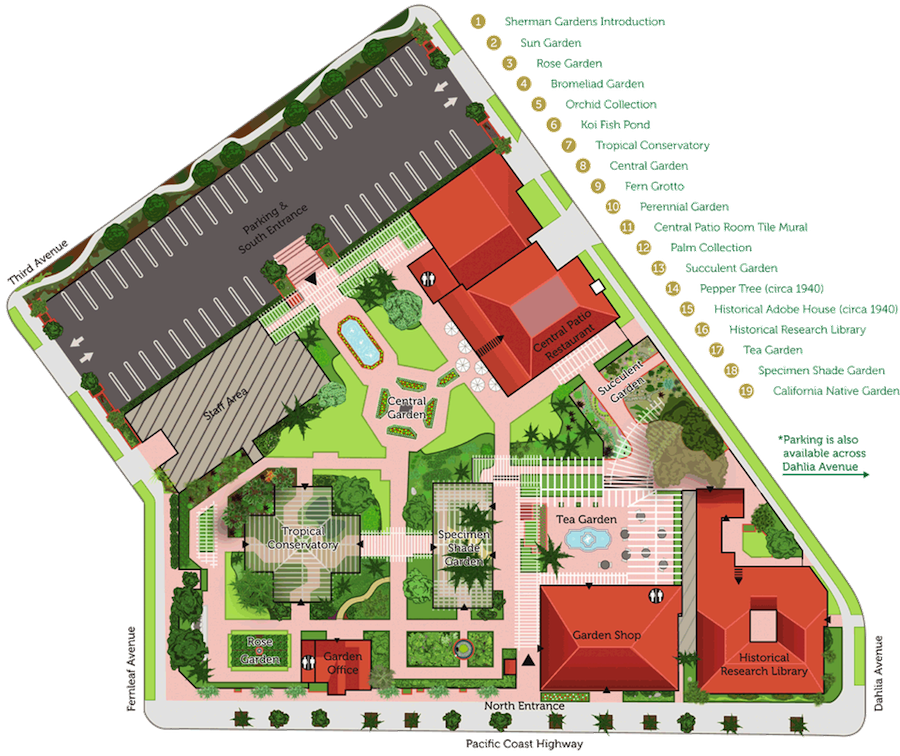 It is a nice sized garden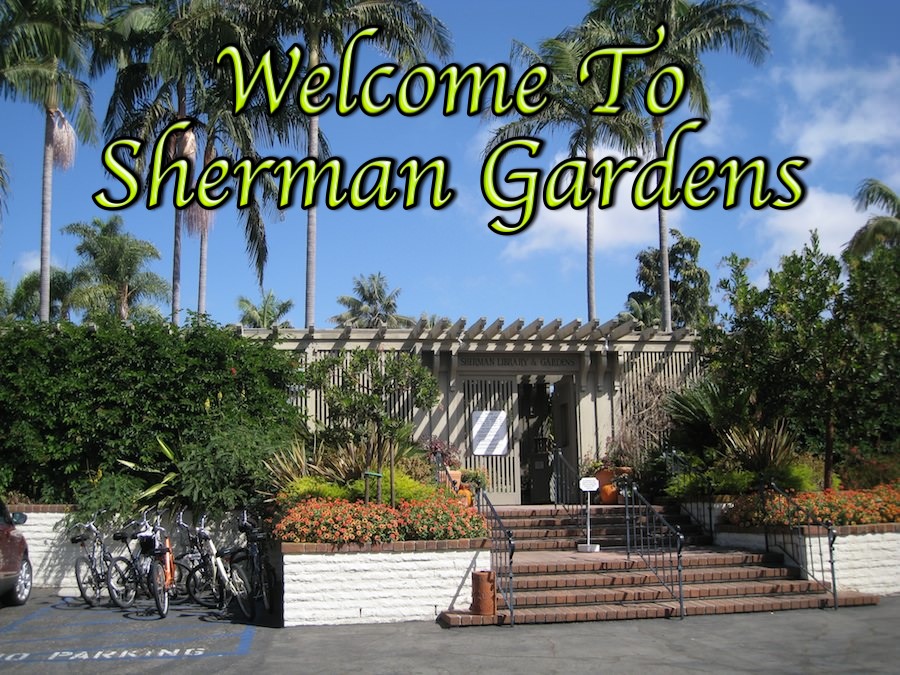 The back entrance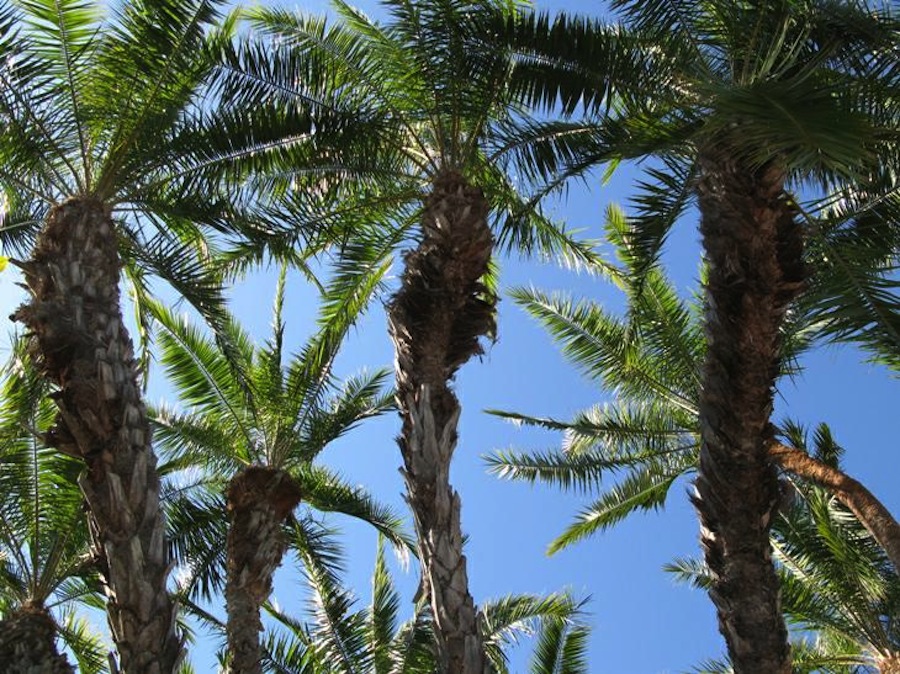 Beautiful California day

"Howdee.... She be the official greeter"

Time for a swim

Mr. Happy
Time For An After-Lunch Walk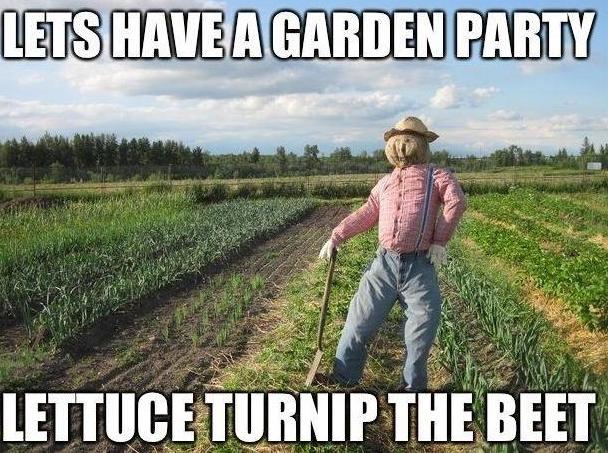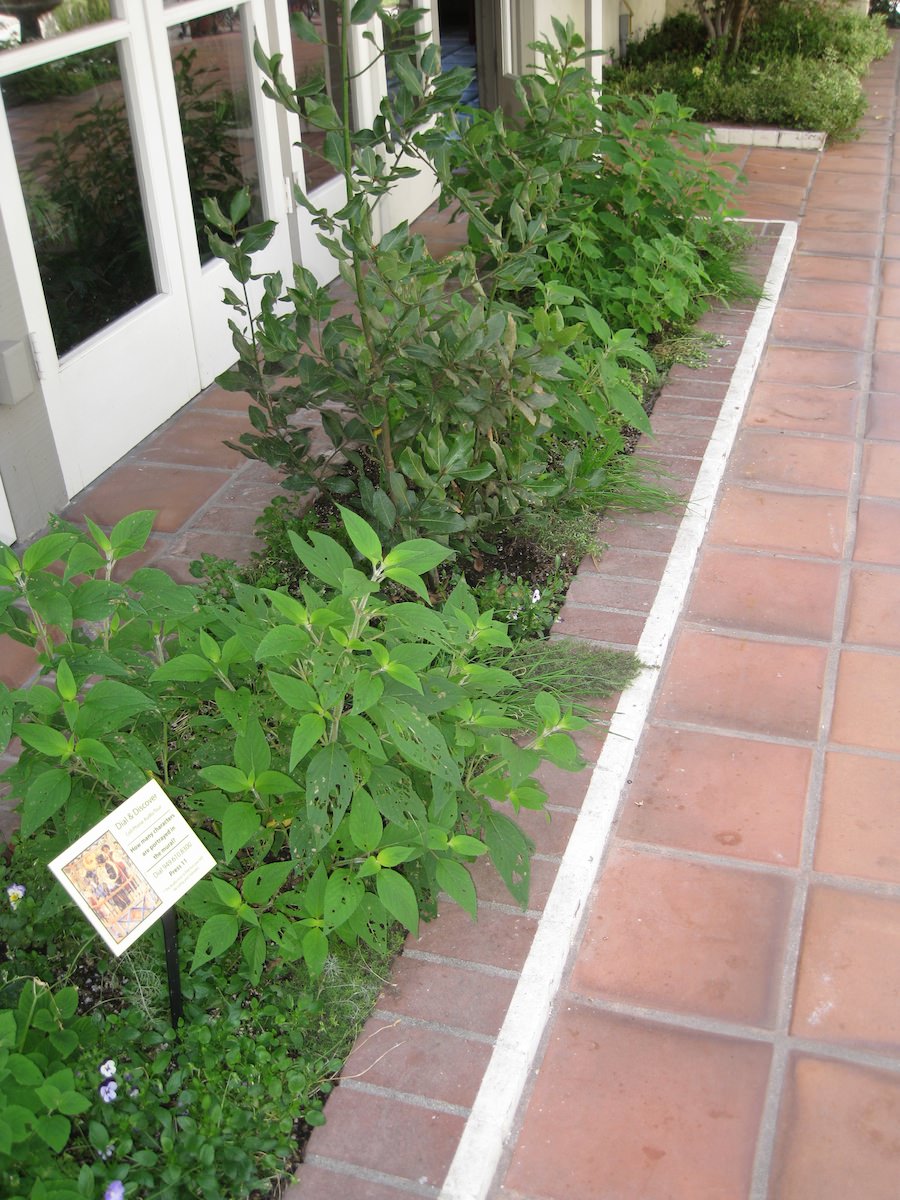 Every place is planted as we walk towards the cactus gardens
An Amazing Cactus Garden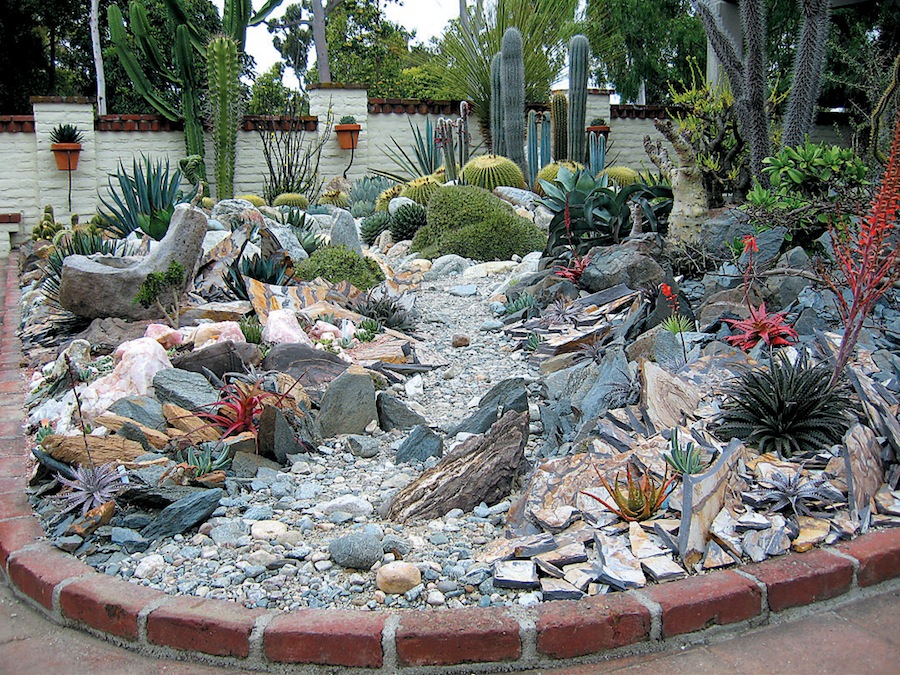 Thr garden looks like the great out of doors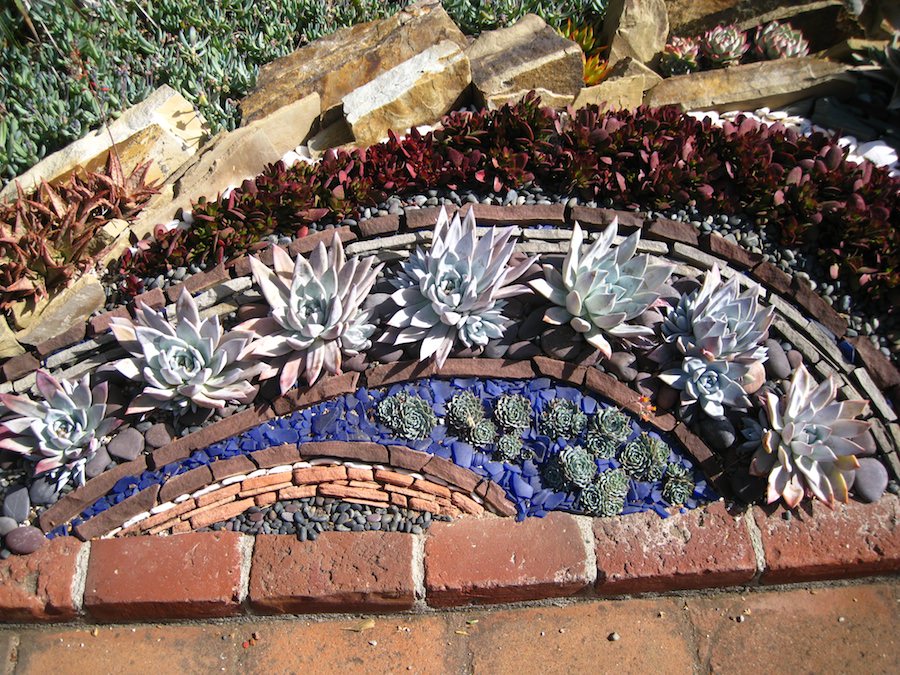 Looks very intricate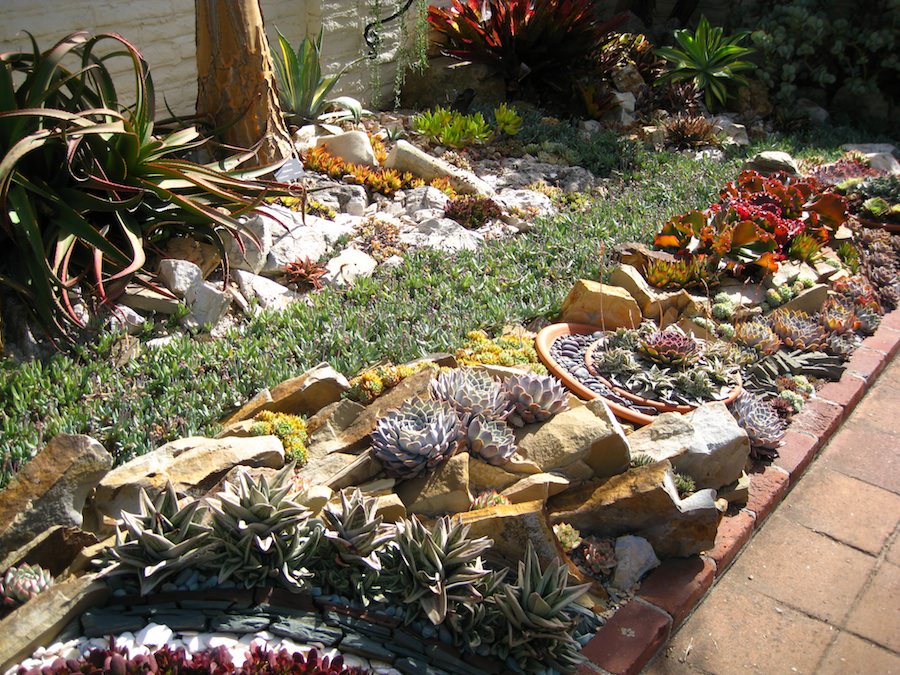 A river of ice plant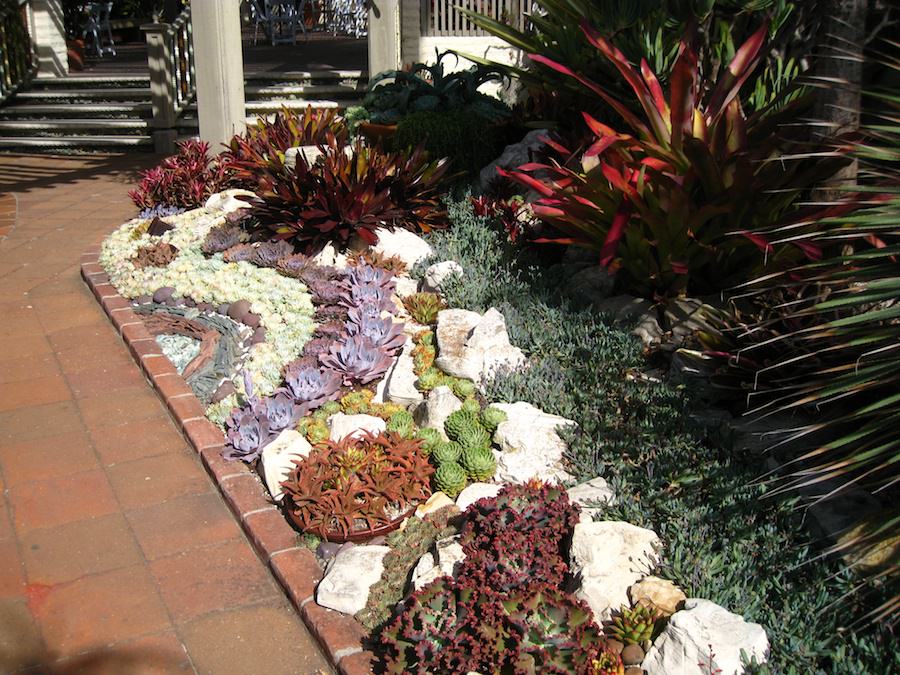 Let your imagination run wild... Do you see a riverbed???

Beautiful cactus flowers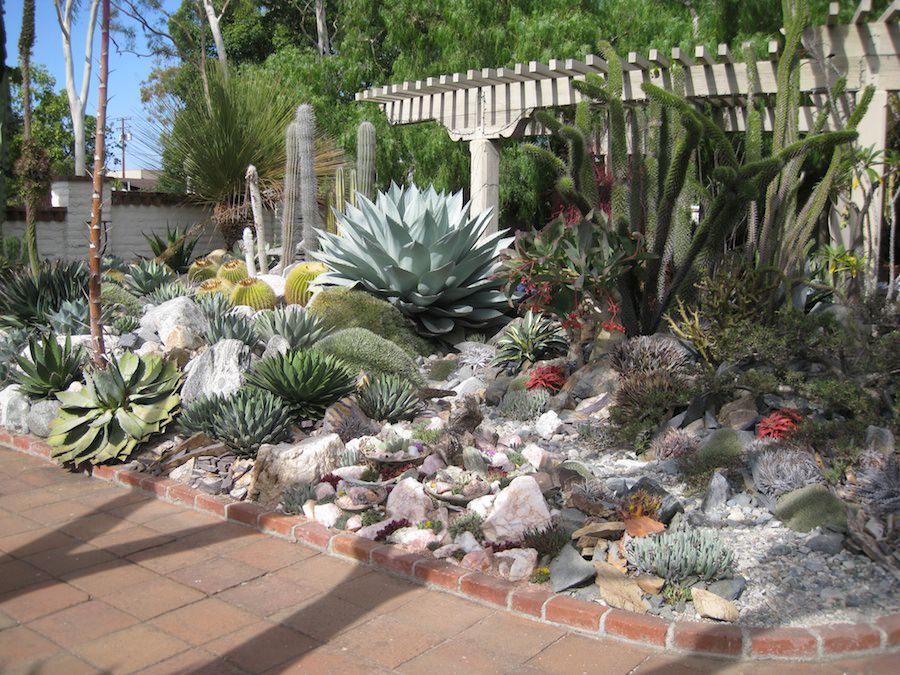 Cacti are beautiful
Did You Know? - A cactus (plural: cacti, cactuses, or cactus) is a member of the plant family Cactaceae, within the order Caryophyllales. The word "cactus" derives, through Latin, from the Ancient Greek κάκτος (kaktos), a name originally used for a spiny plant whose identity is not certain. Cacti are native to the Americas, ranging from Patagonia in the south to parts of western Canada in the north—except for Rhipsalis baccifera, which also grows in Africa and Sri Lanka.
Most cacti live in habitats subject to at least some drought. Many live in extremely dry environments, even being found in the Atacama Desert, one of the driest places on earth. Cacti show many adaptations to conserve water. Most species of cacti have lost true leaves, retaining only spines, which are highly modified leaves.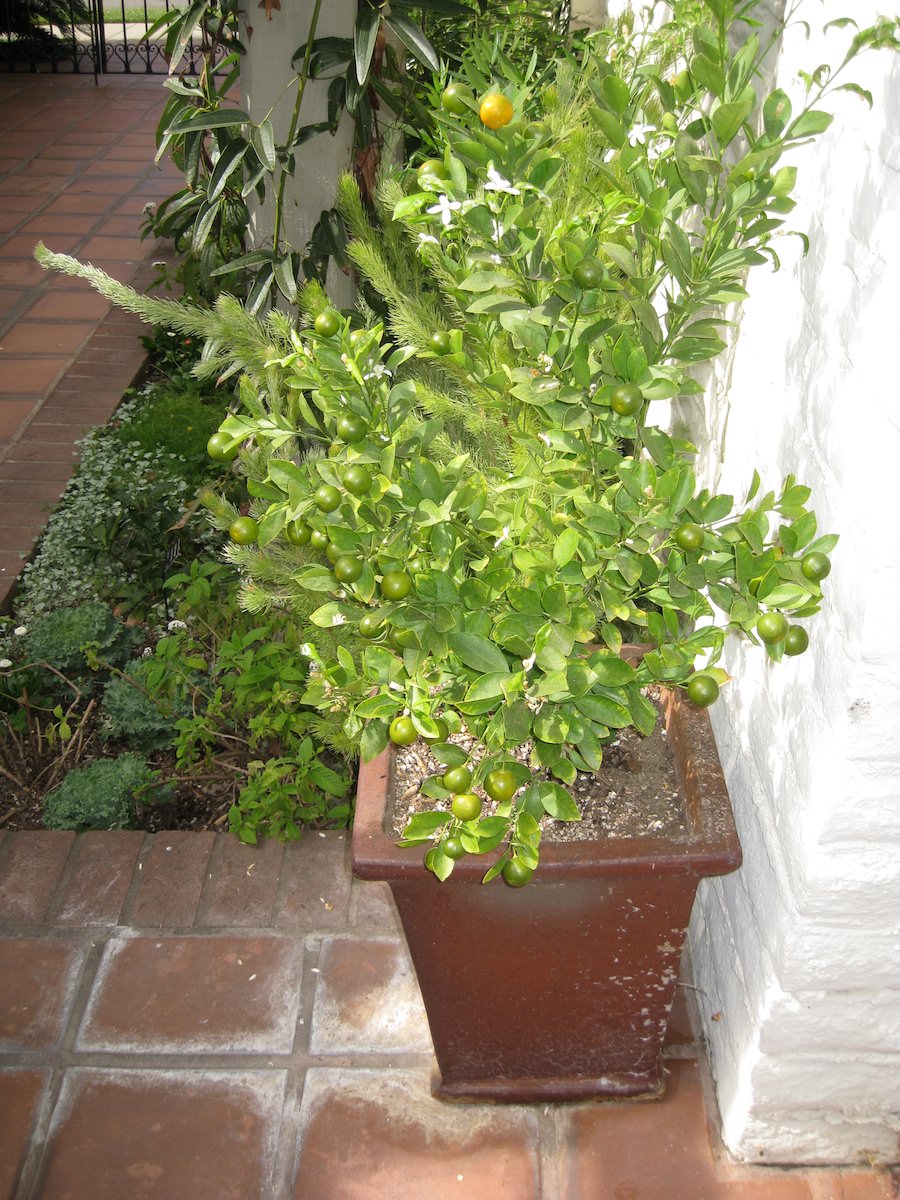 Tiny oranges....

Coleus... Beautiful red
Did You Know? - Solenostemon (coleus) is a genus of flowering plants in the family Lamiaceae, native to tropical Africa, Asia and Australia. Cultivated for their highly variegated leaves, plants in this genus are still widely known as "coleus", a name which refers to a defunct genus.

The colors of the rainbow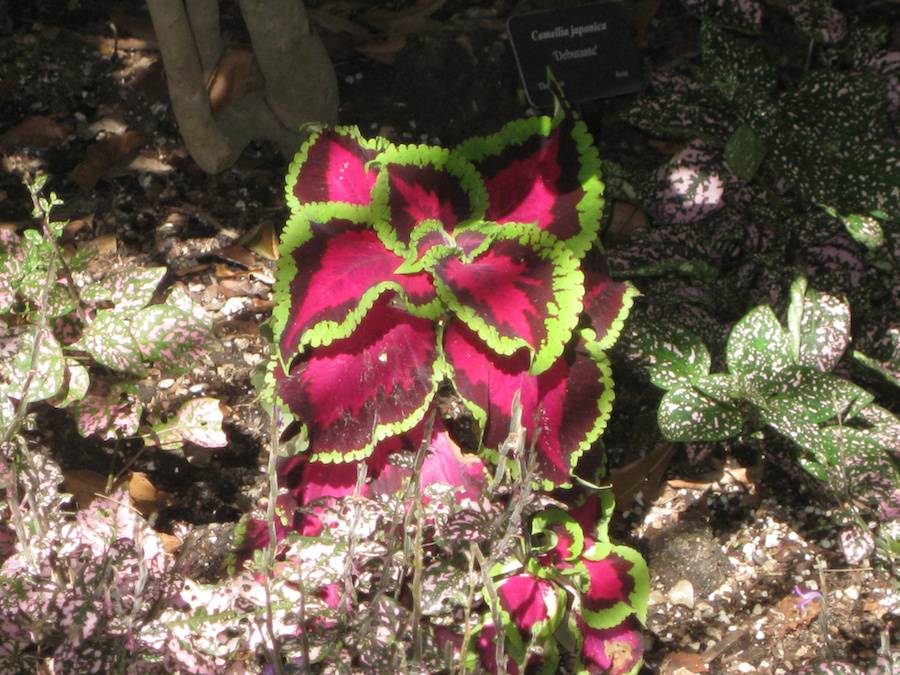 Simply beautiful

Pink and green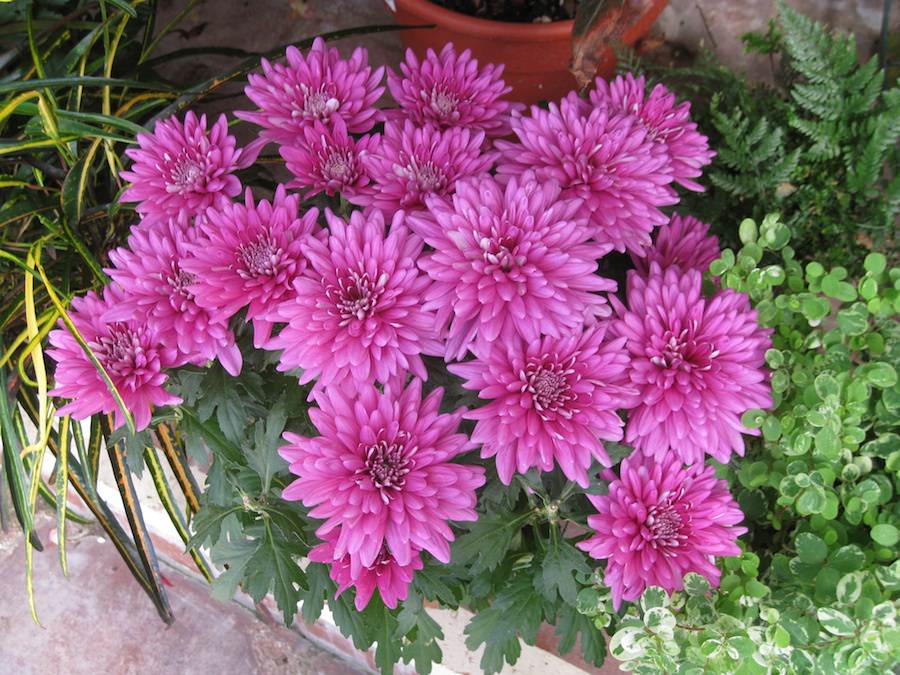 Purples of every hue

Pinks.... Mother nature is amazing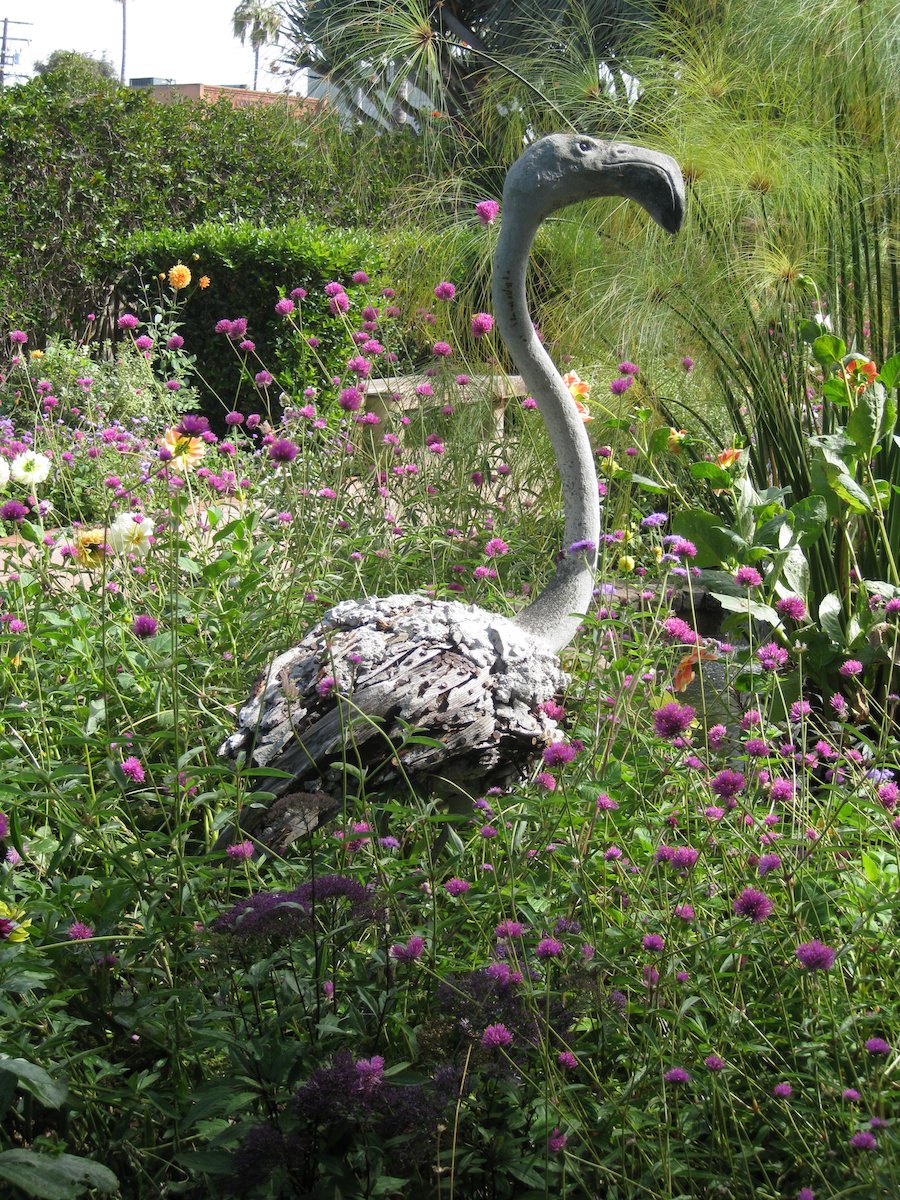 A cement flamingo
Turtle Time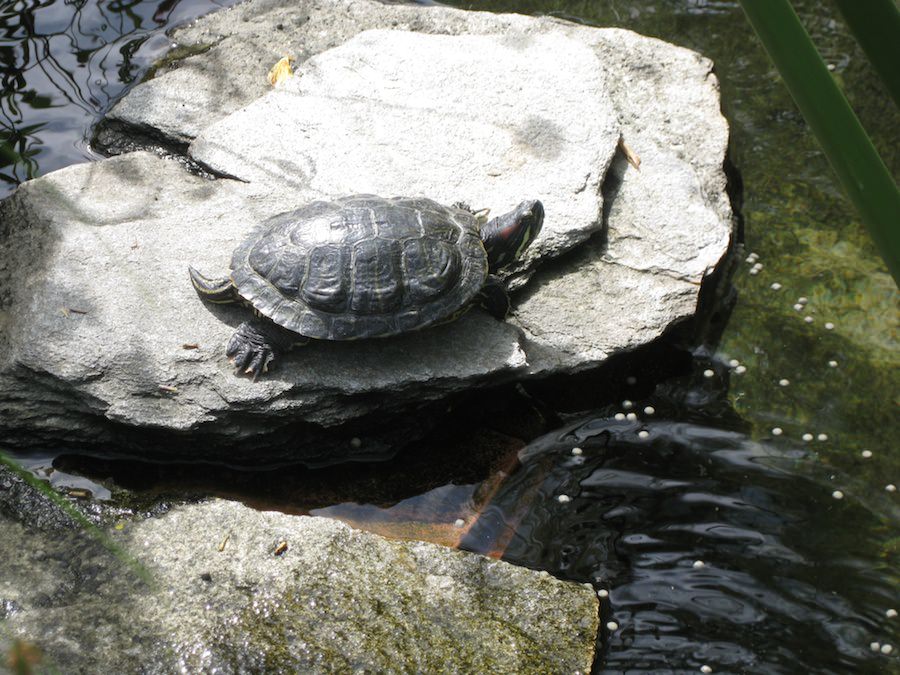 We thought it was metal/plastic but it moved its head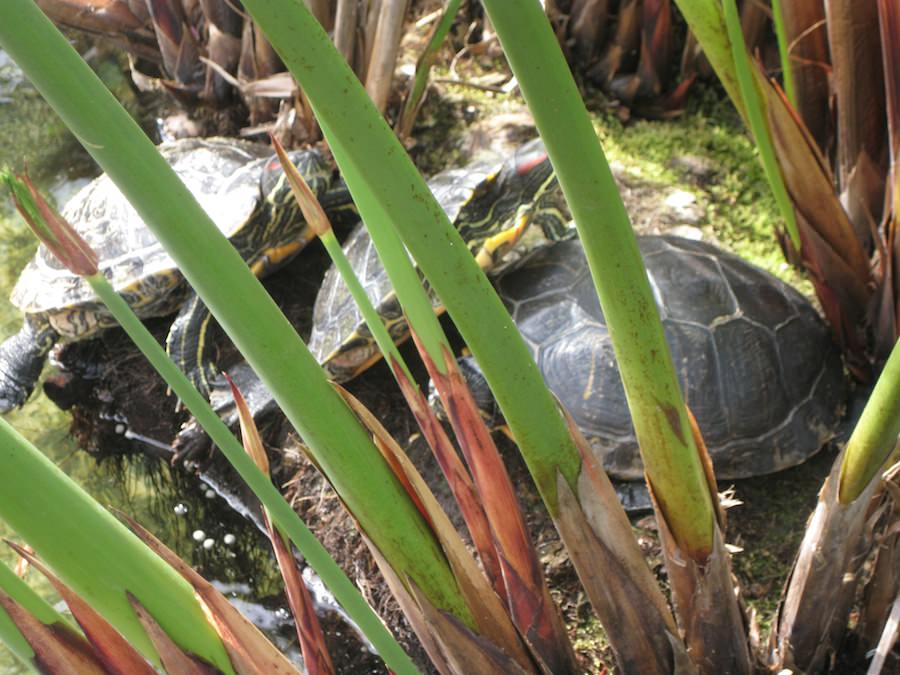 Sleeping in the sun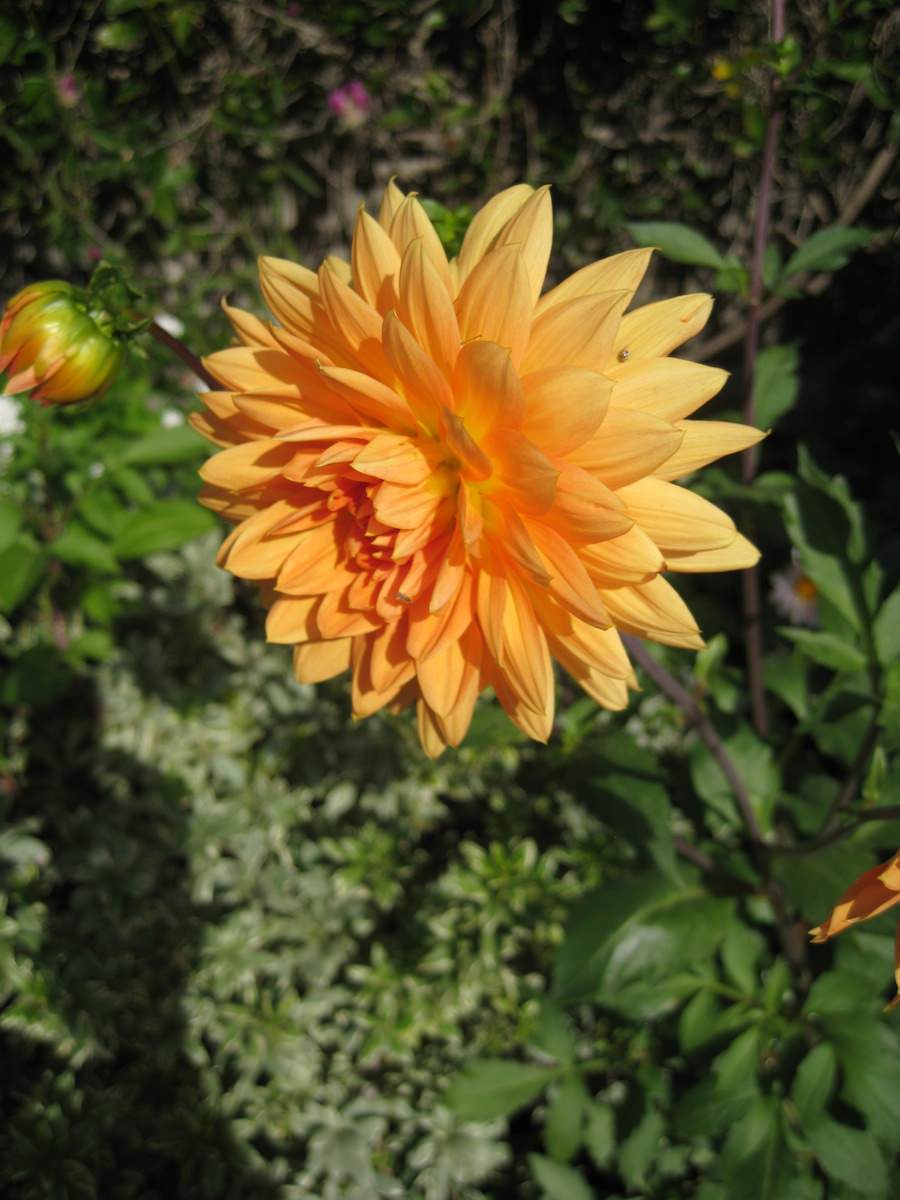 Simply amazing colors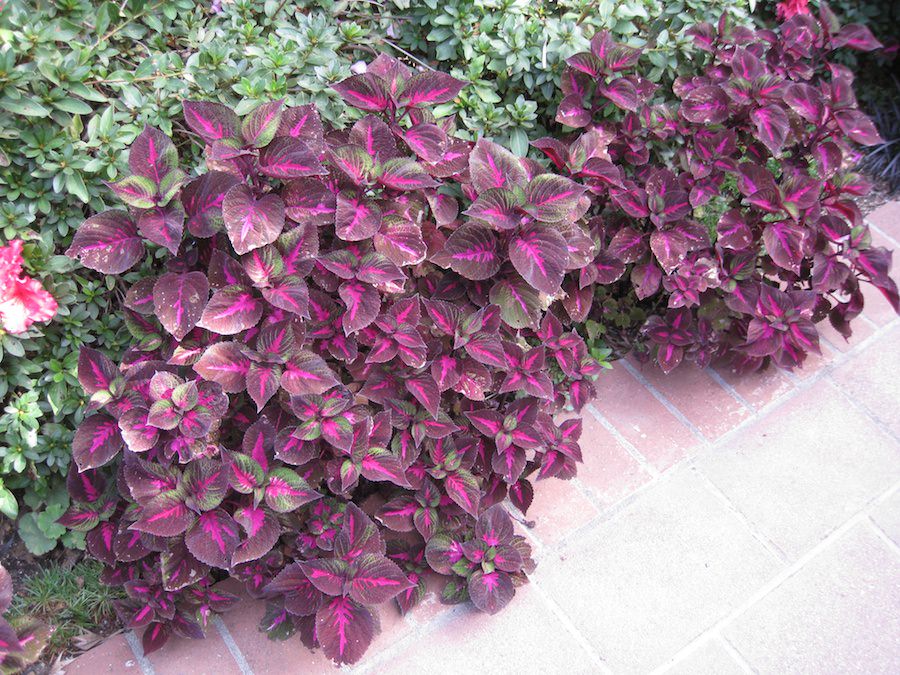 Coleus came is many varieties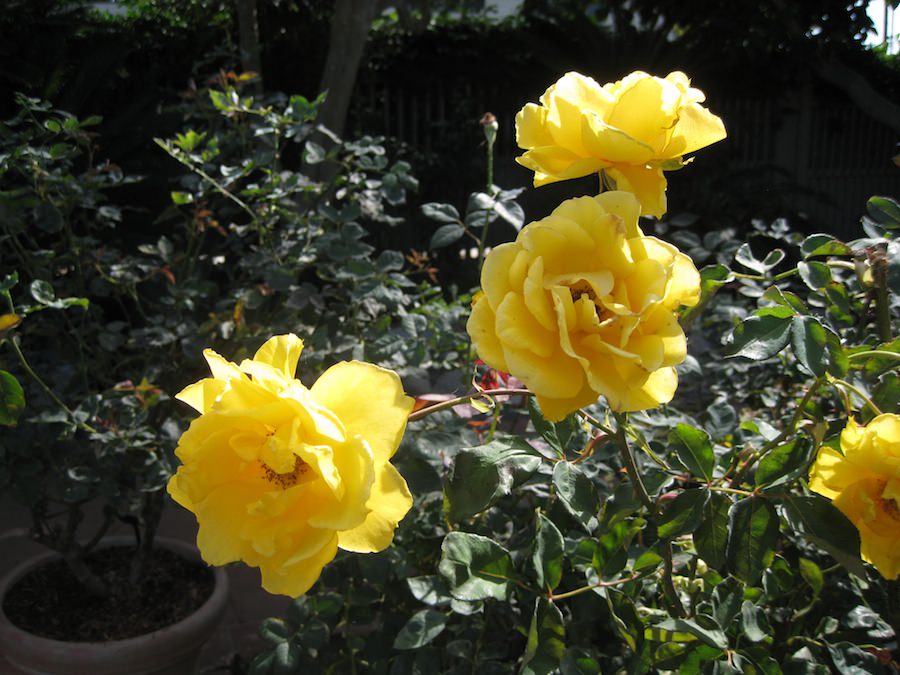 This might be the yellow rose of Texas!
Did You Know? - Harison's Yellow, also known as the Oregon Trail Rose and the Yellow Rose of Texas, is a hybrid rose cultivar which originated as a chance hybrid seedling of Rosa foetida. The cultivar first bloomed at the suburban villa of George F. Harison, attorney, between 8th and 9th Avenues on 32nd Street, north of New York City. The site of Harison's villa is now just south of the present General Post Office. The nurseryman William Prince of Long Island took cuttings and marketed the rose in 1830. Harison's Yellow is naturalized at abandoned house sites through the west and is found as a feral rose along the Oregon Trail.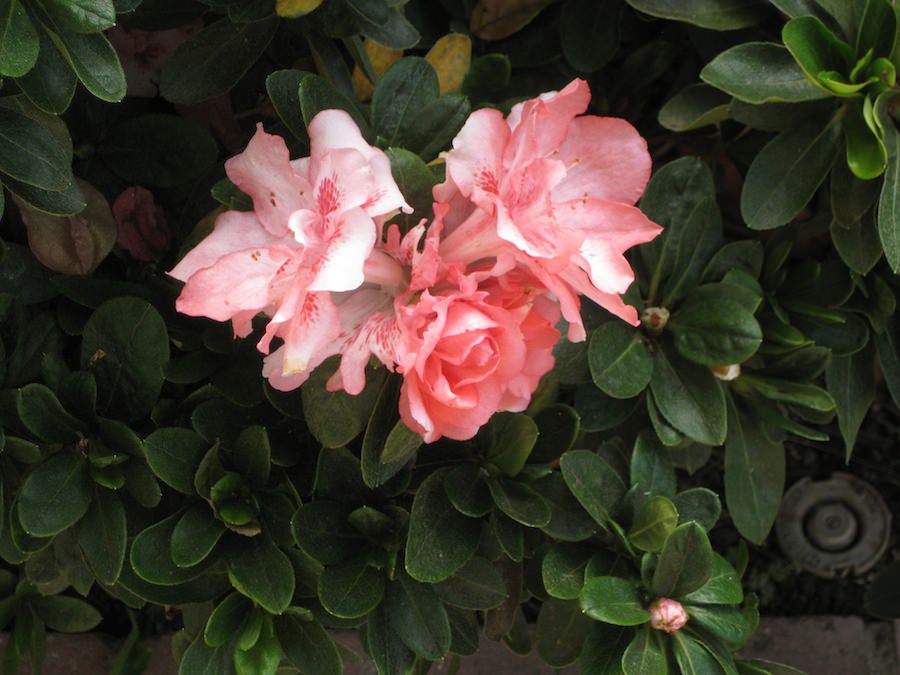 Pink or Coral... That is the question
Did You Know? - Pink is a pale red color, which takes its name from the flower of the same name. According to surveys in Europe and the United States, pink, especially when combined with white or pale blue, is the color most commonly associated with femininity, sensitivity, tenderness, childhood, and the romantic. However, when combined with violet or black, it is associated with eroticism and seduction.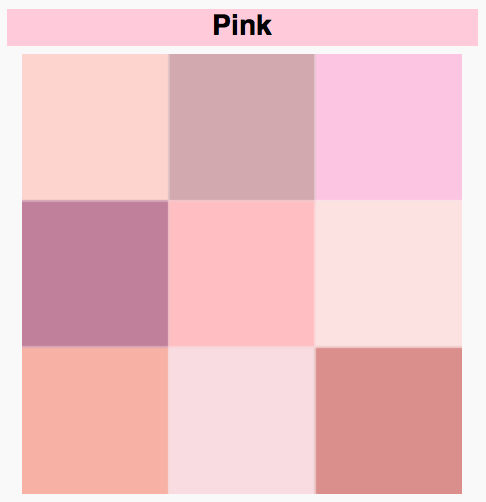 The use of the word for the color "pink" was first recorded in the late 17th century.
We Made The First Loop And Back To The Restaurant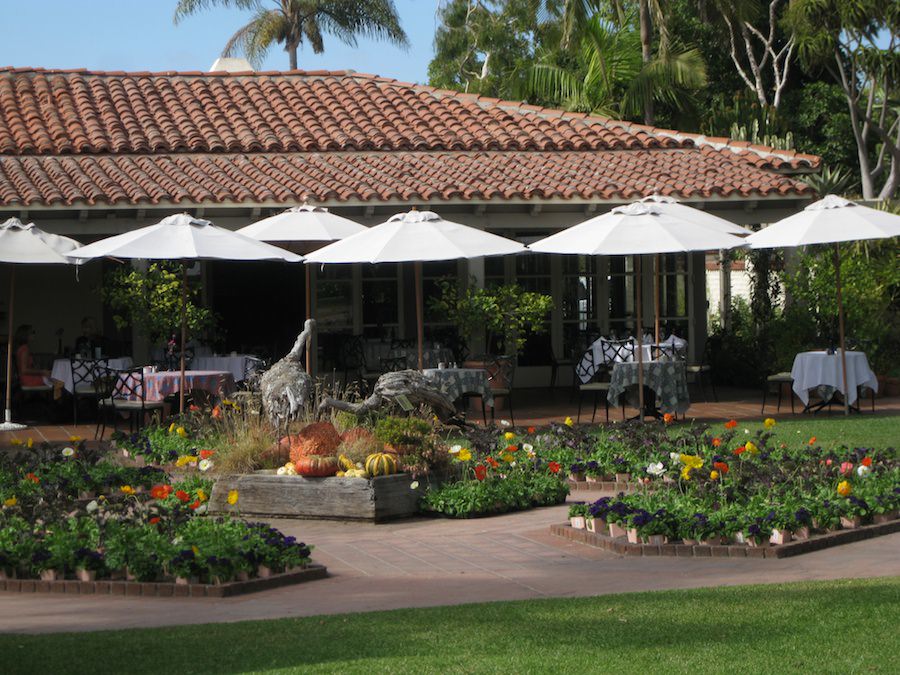 The weather was fantastic
Then Indoors To Visit The Koi

Why an orange you ask???
Did You Know? - Koi are omnivorous, so they can eat a variety of things, including fruit. Fruit is a good thing to feed your Koi because it provides a fresh source of vitamins and minerals. It is also entertaining to watch your Koi swarm around the fruit and try to eat it. Be sure to wash the fruit very good before you put it into a pond, there could be pesticides or chemicals on the skin.
Oranges are a great source of Vitamin C. Oranges can be halved or quartered, and then put directly into the pond. Koi will swim behind the orange as a group so that they can each get a nibble of the pulp. Koi will eat everything except for the skin, this must later be removed from the pond.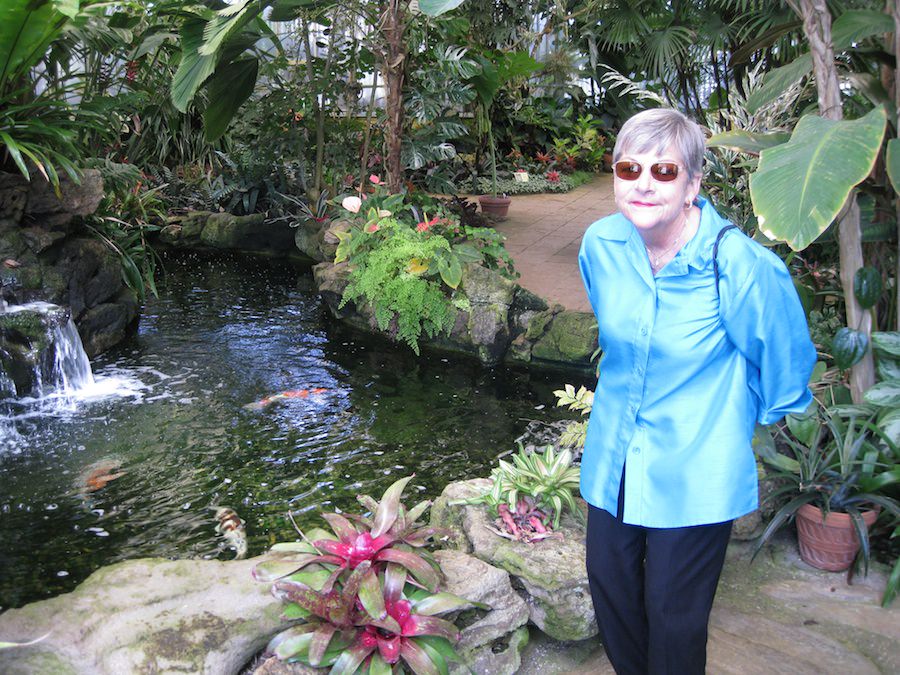 Time to go inside and see the little fishies....

Look hard... They are eating oranges
Did You Know? - The word koi comes from Japanese, simply meaning "carp". It includes both the dull grey fish and the brightly colored varieties. What are known as koi in English are referred to more specifically as nishikigoi in Japan (literally meaning "brocaded carp"). In Japanese, koi is a homophone for another word that means "affection" or "love"; koi are therefore symbols of love and friendship in Japan.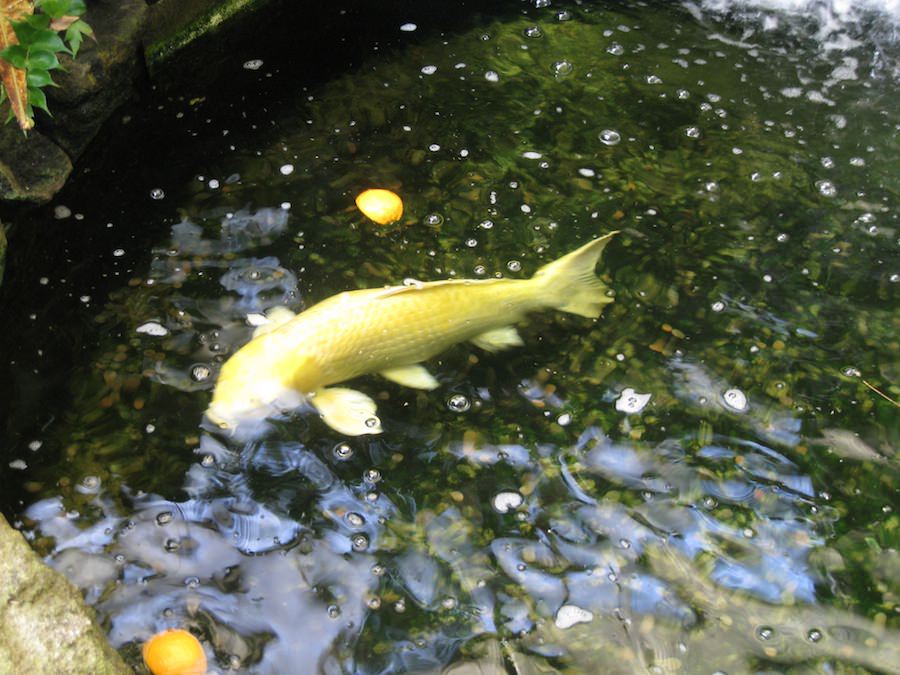 The koi seemed to like the oranges quite a bit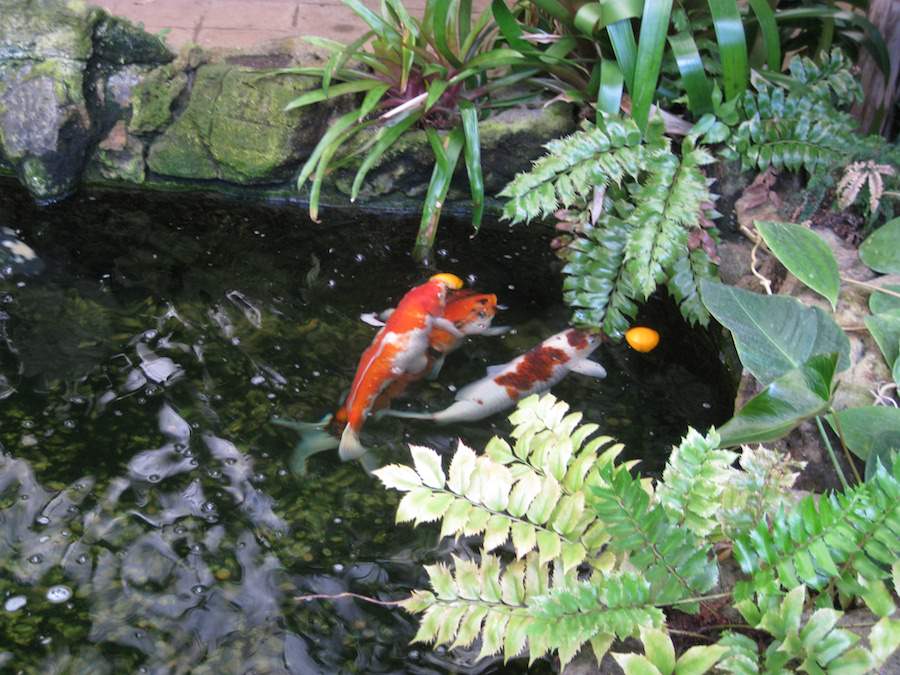 You could almost hear the chomping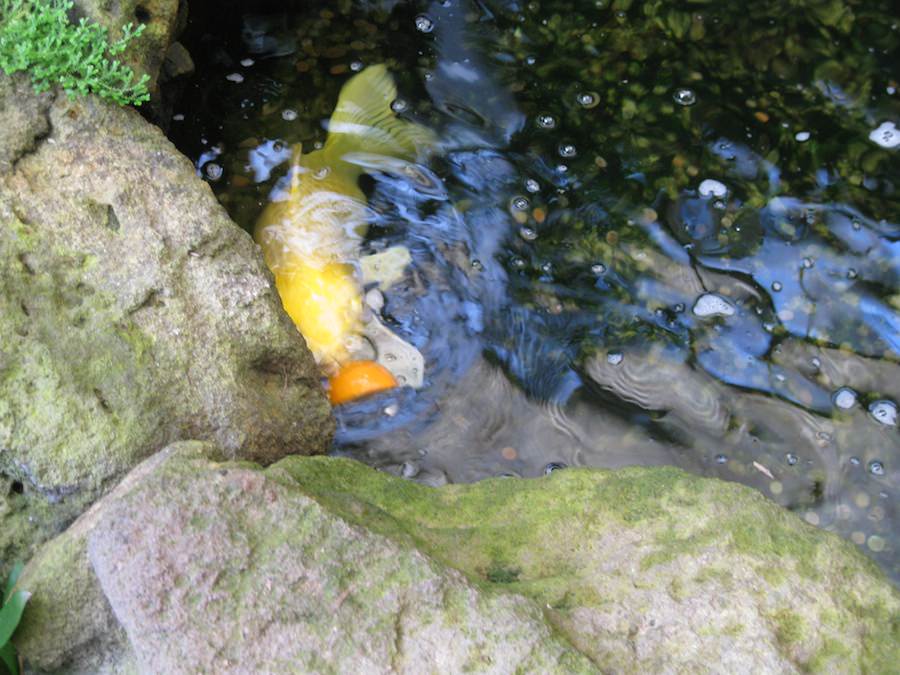 He could get an entire bite out of the orange and carry it around with him

"Orange orange, who gots the orange" is what they were saying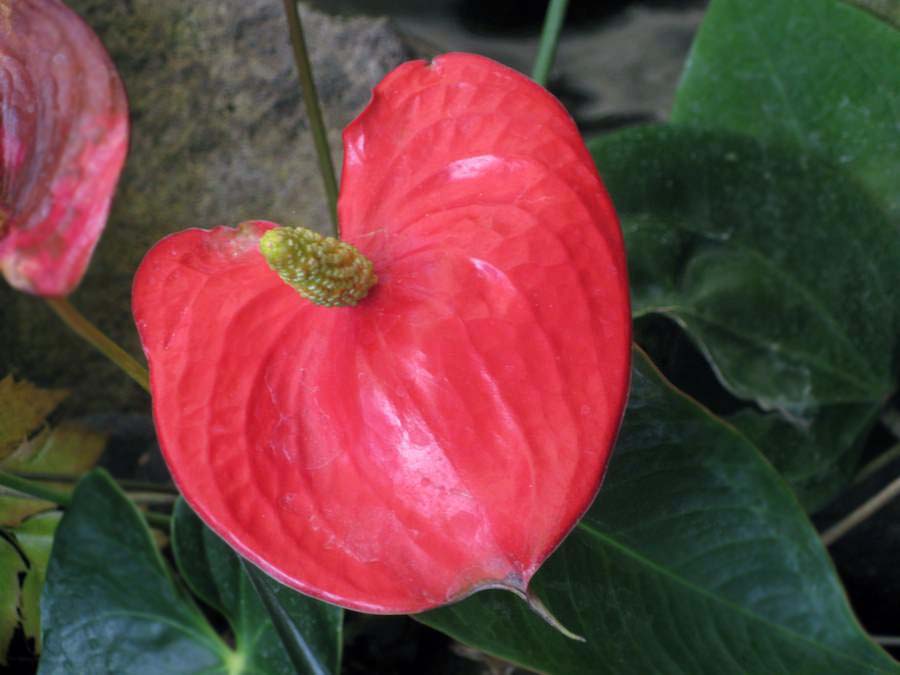 Now this is red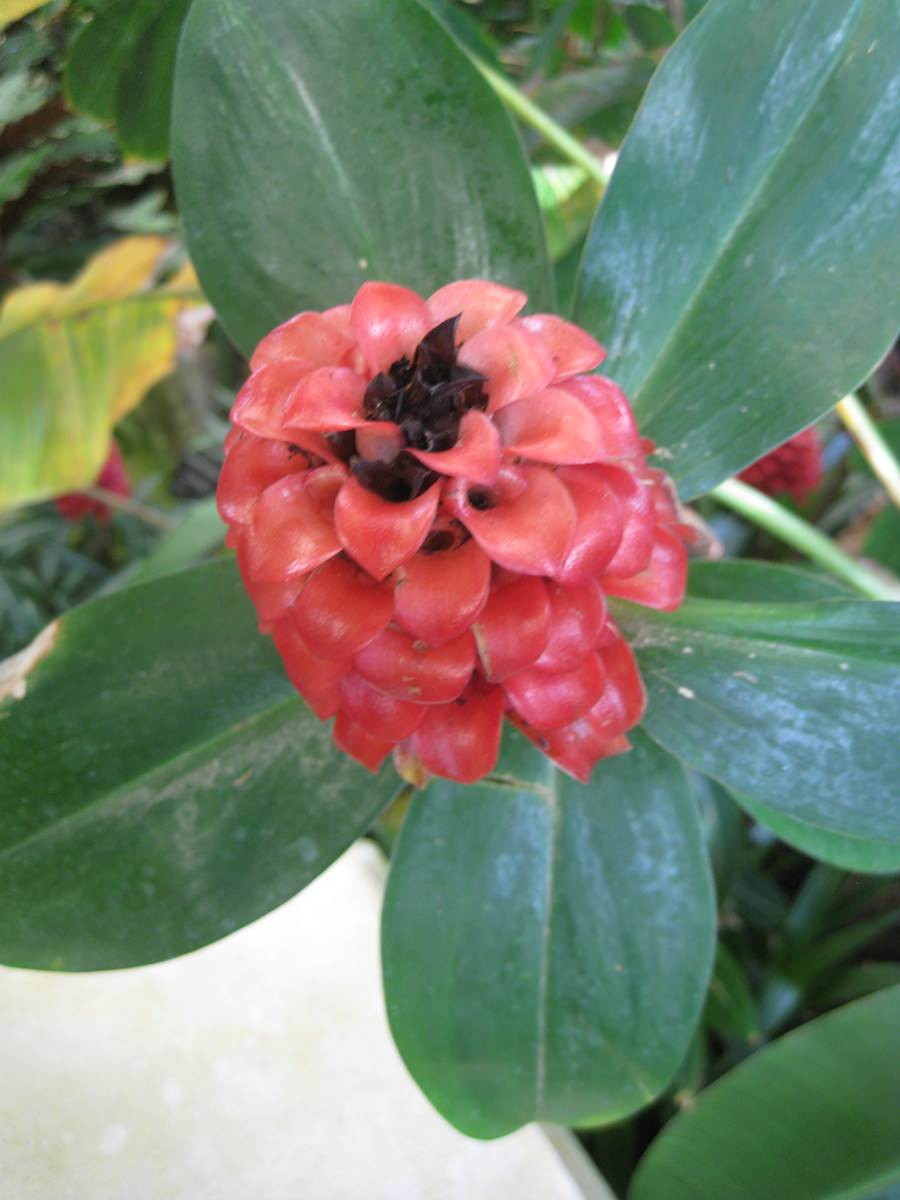 Just simply amazing structures
Did You Know? - Orchid hunters are the men who ventured off to unexplored areas of the world in search of orchids during the height of Victorian-era fascination with orchids—roughly 1838 - 1910. 
Orchid hunting was dangerous and time consuming.  Explorers had to be adept at recognizing and gathering new species and just as nimble in negotiating with local officials, shipping agents, and, sometimes hostile indigenous peoples. The numbers of plants and the sums exchanged was staggering:  One importer noted losses of as much as $80,000* on a single shipment; on the other hand, one specimen of a rare orchid could fetch as much as $1,800.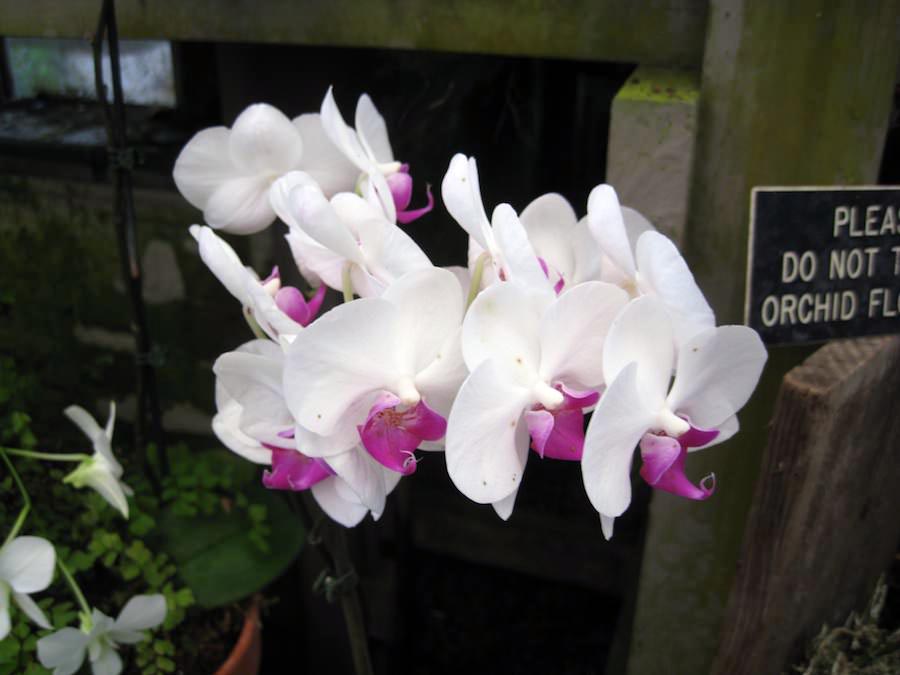 We went hunting but these are probably not rare....

Magnificent whites

Beautiful yet so dainty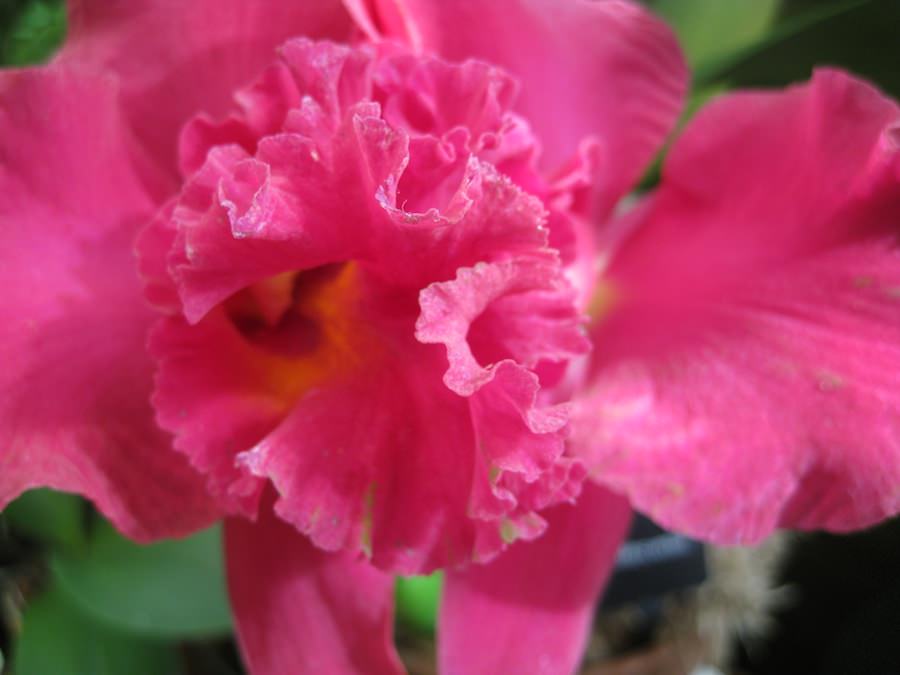 The sun makes the flower simply shine

Orchids come in every size and shape

It is smiling at you
Did You Know? - The largest orchid is generally agreed to be Grammatophyllum speciosum. It can weigh up to 2,000 pounds or 900 kilograms and is reputed to produce up to 10,000 flowers on a mature plant in nature. The pseudobulbs reach 10 feet or 3 meters in height with leaves along the full length. The species is found in Malaysia, the Solomon Islands, Sumatra, the Philippines, Papua and New Guinea.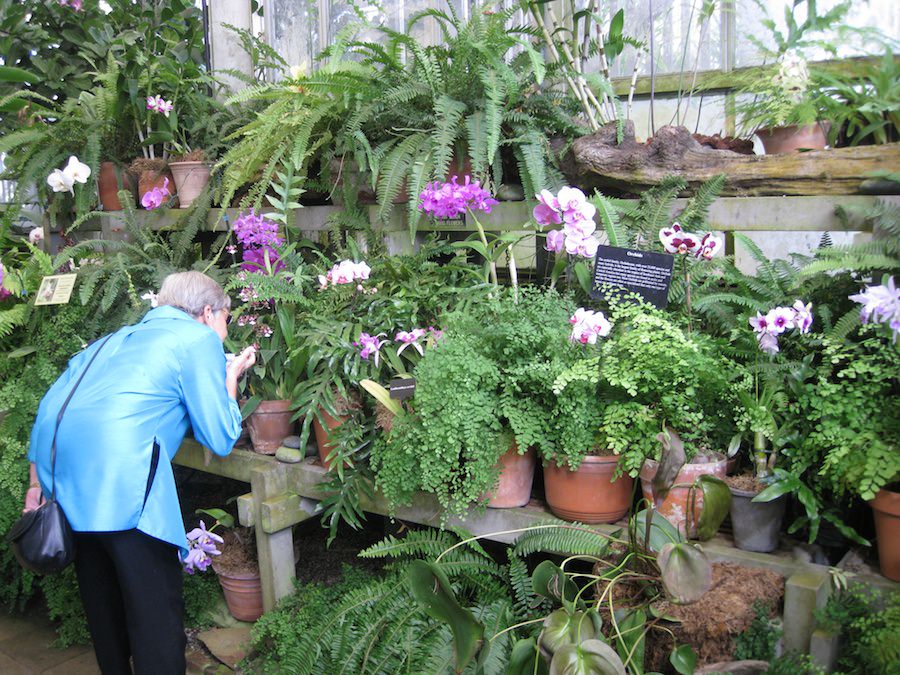 Sue checks them out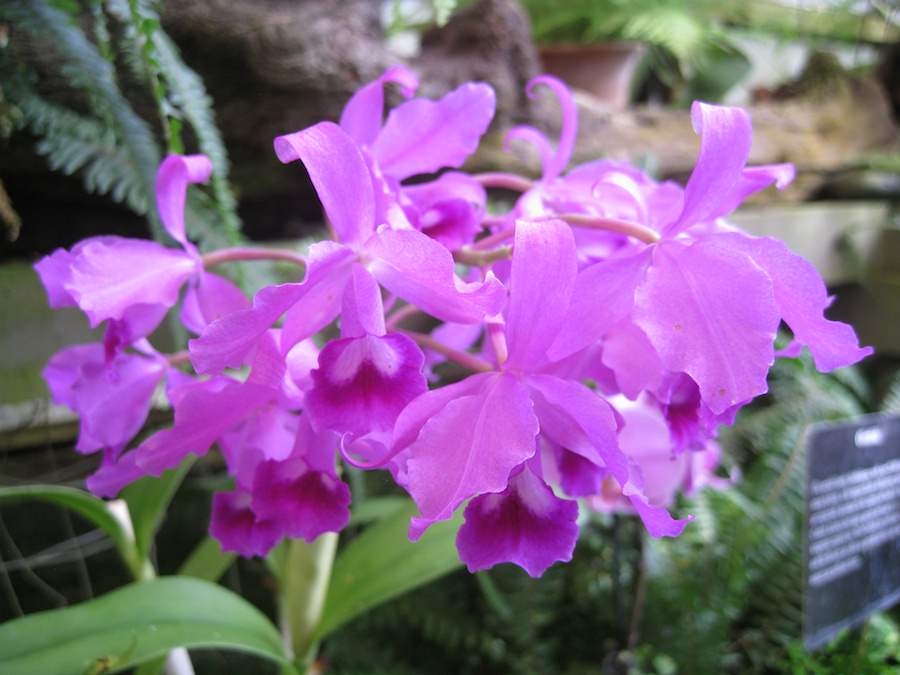 The room was closed and the humidity was pretty high

Neat to see them in process of blooming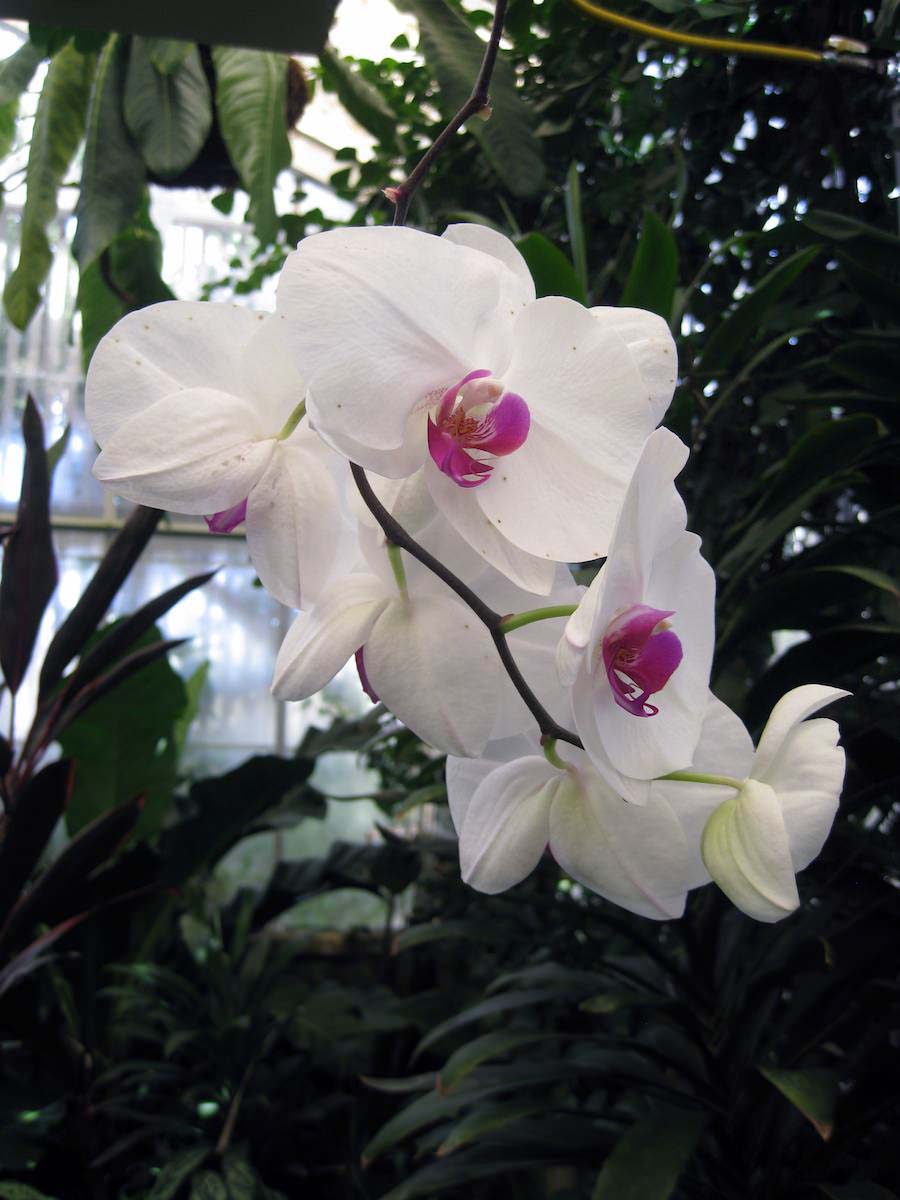 Looks like a radar dish

The sights and smells are fantastic...

Now Back Outside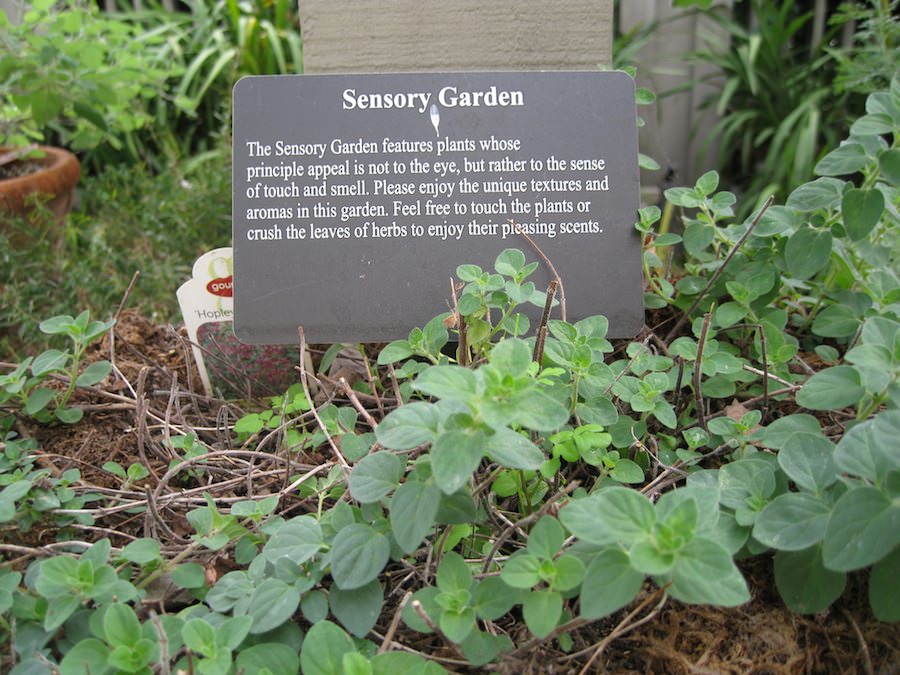 Amazing smells and movements from these plants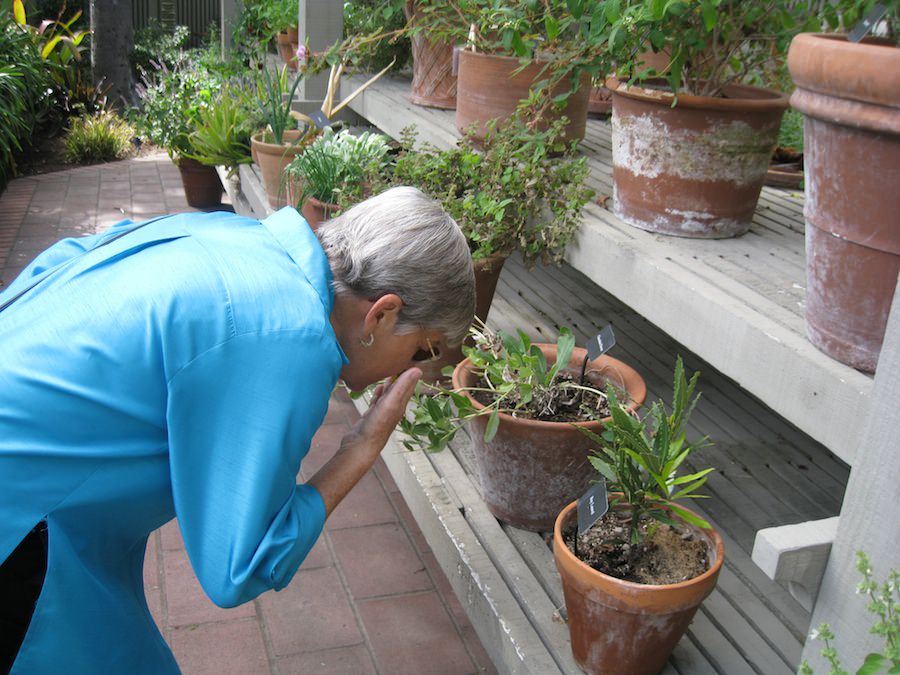 This one indeed smells like chocolate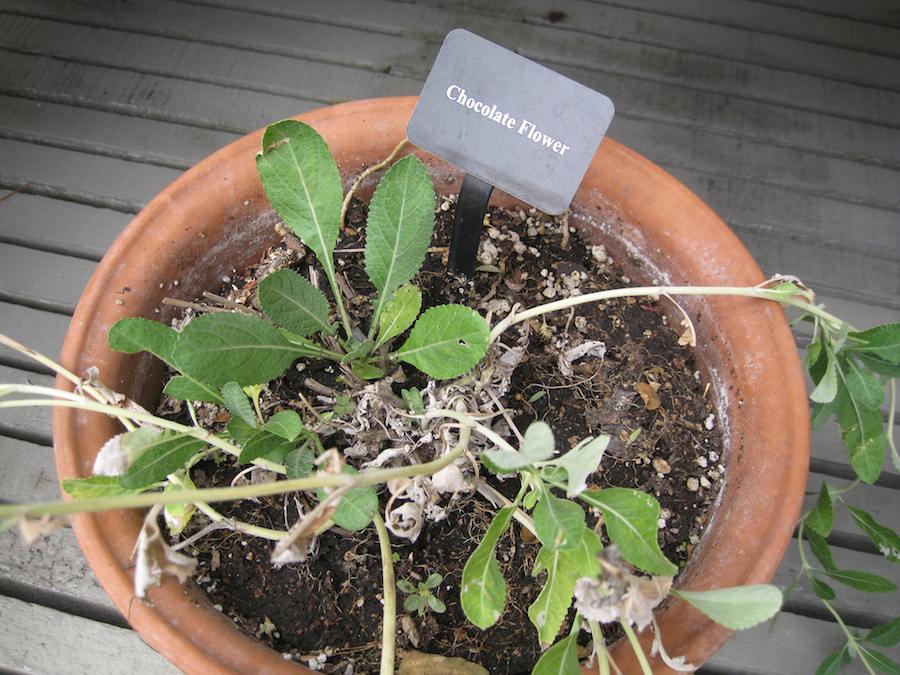 Chocolate from Mexico
Did You Know? - Cosmos atrosanguineus, aka chocolate cosmos, is a plant from Mexico that can grow up to about 24 inches high and has a maroon-colored flower. It's famous for it's chocolate-y scent, but don't be fooled. No part of this plant is edible. This plant is not actually fertile, so it produces no viable seeds. It is extinct in the wild. They currently only propagate by the division of tubers.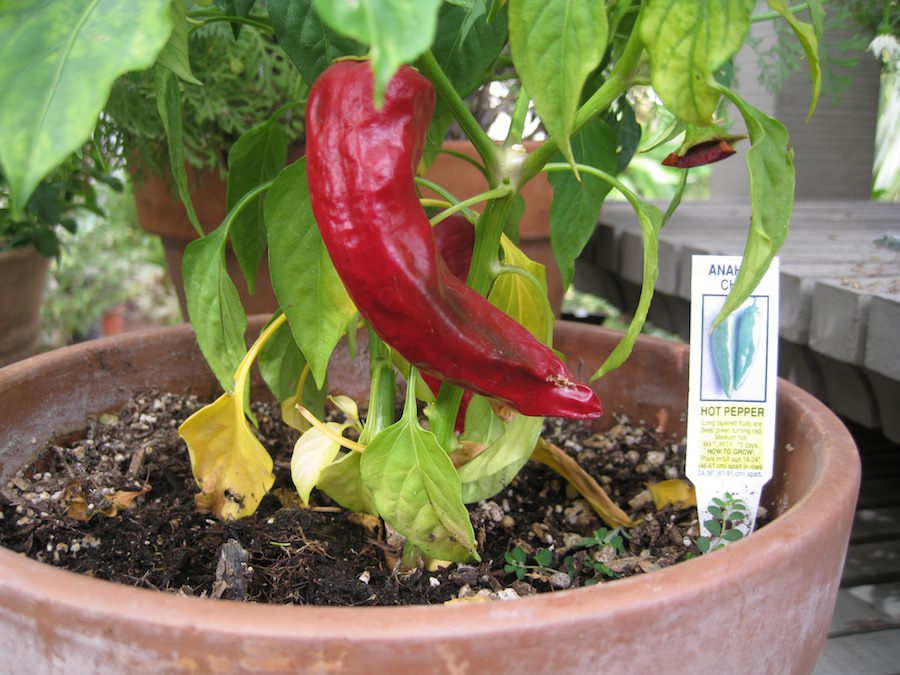 We know you!!!
A Quick Look At The Second Enclosed Building

Succulents are also very interesting
Did You Know? - In botany, succulent plants, also known as succulents or sometimes fat plants, are plants having some parts that are more than normally thickened and fleshy, usually to retain water in arid climates or soil conditions.
Succulent plants may store water in various structures, such as leaves and stems. Some definitions also include roots, so that geophytes that survive unfavourable periods by dying back to underground storage organs may be regarded as succulents.
In horticultural use, the term "succulent" is often used in a way which excludes plants that botanists would regard as succulents, such as cacti. Succulents are grown as ornamental plants because of their striking and unusual appearance.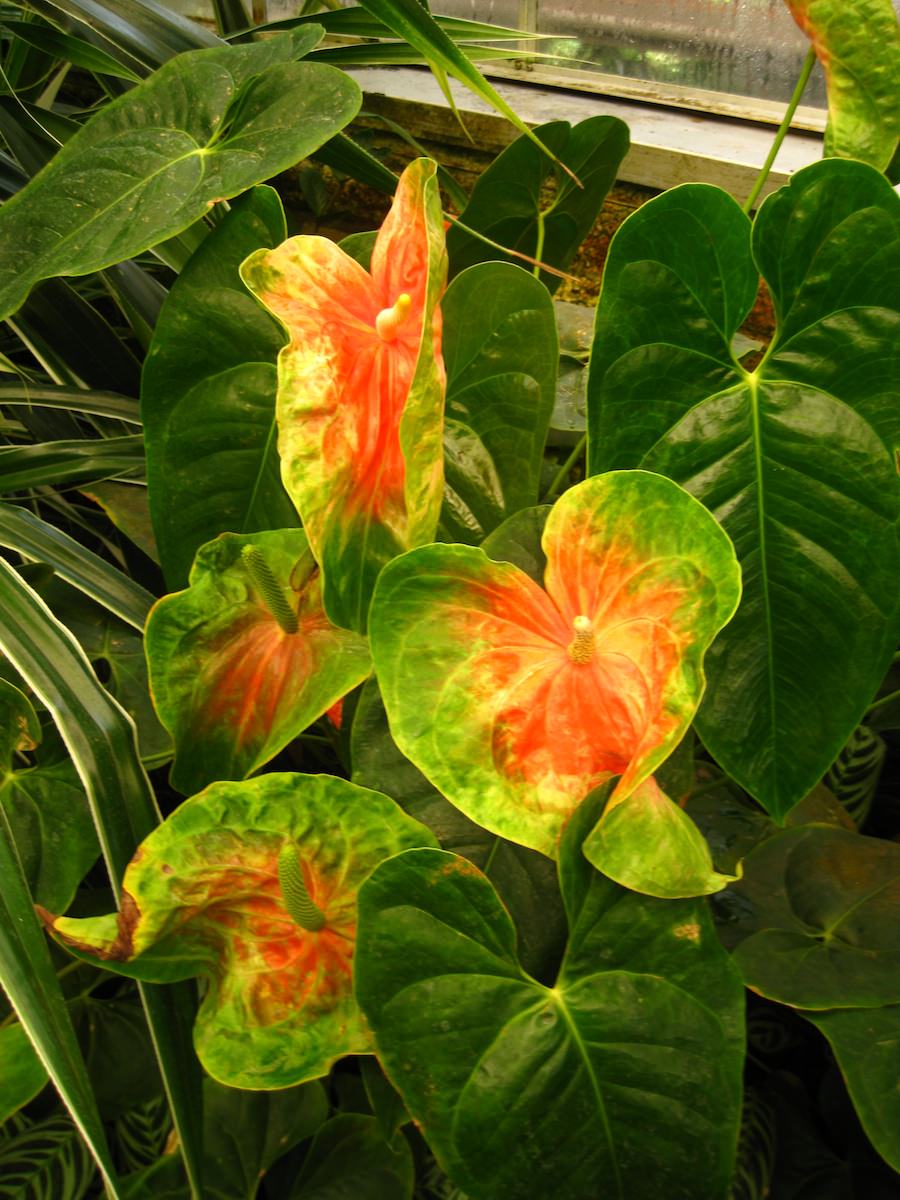 Someone had their paint brush out and was busy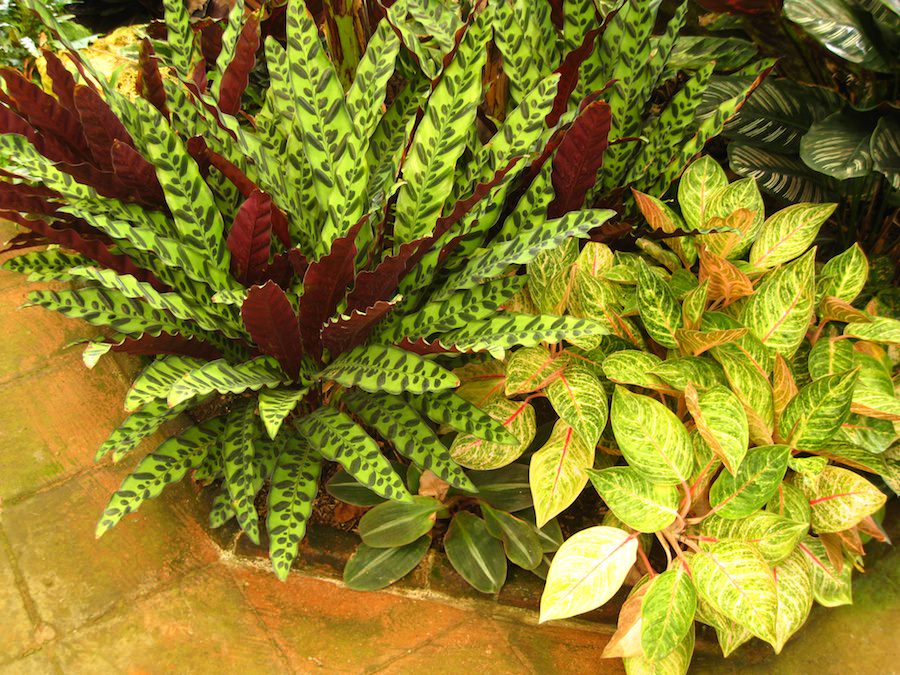 Greens and reds... It's like Christmas time
Back Outside And Time To Head For Home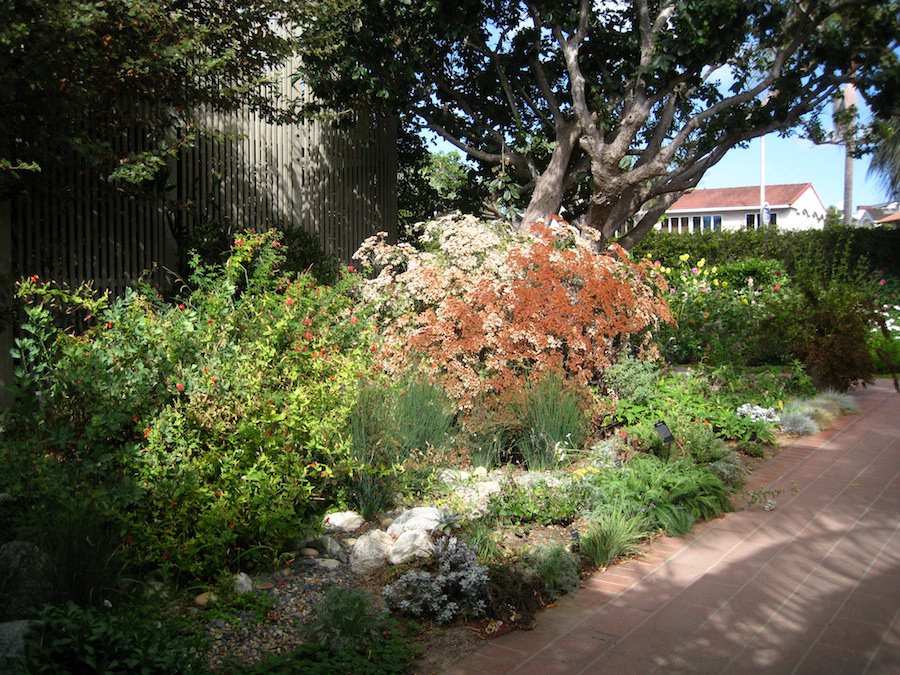 Sherman Gardens is a paradise in the middle of the busy city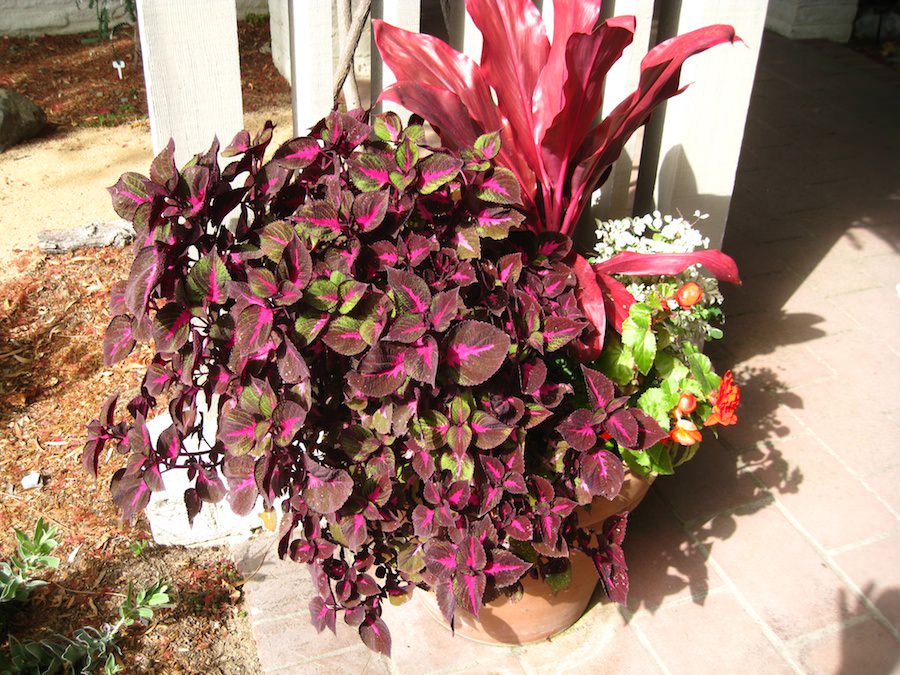 Coleus was in full swing everywhere

This would be "fire engine red"

Wooden and cement pelican is looking great today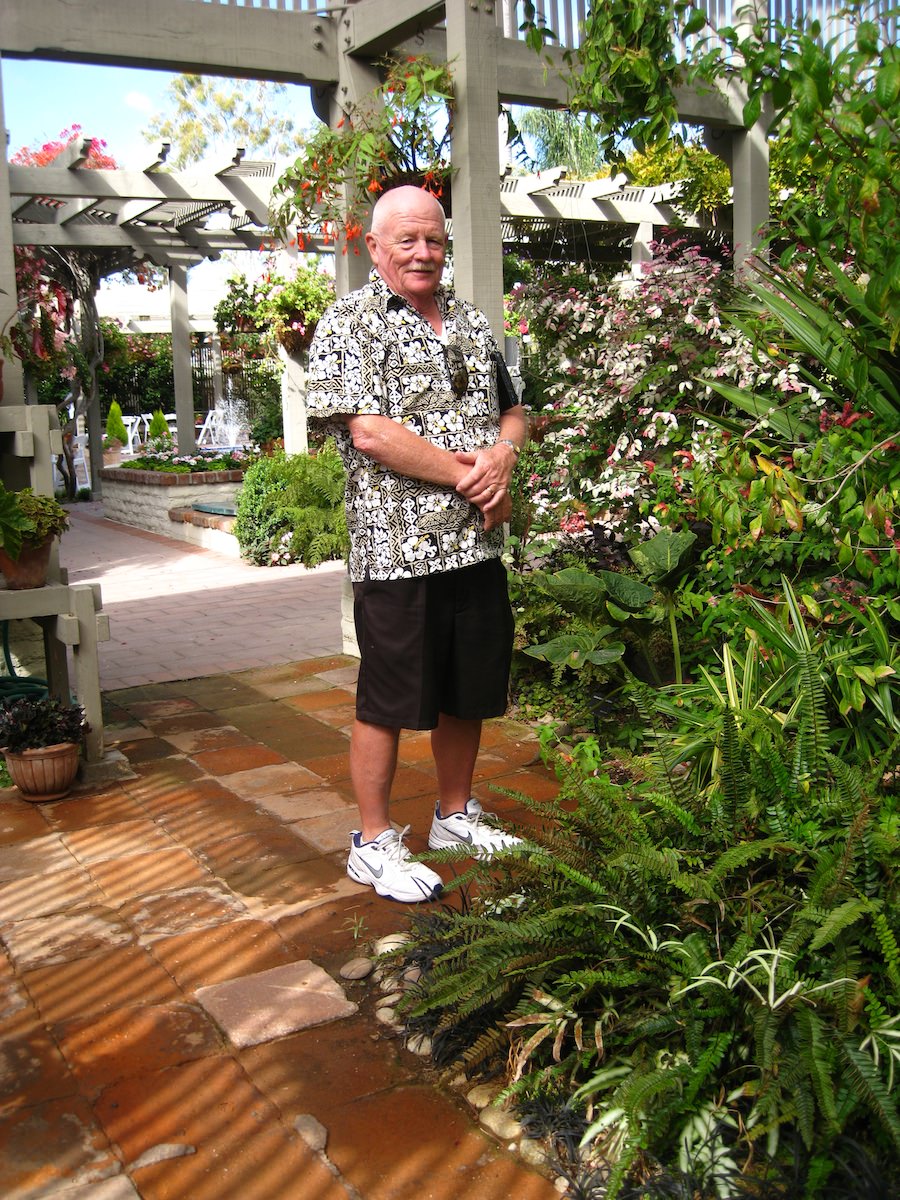 A thorn amongst the flowers

Paul tries to hide and meld into the flowers.....

Johnny Jump Ups
Did You Know? - Viola tricolor, known as heartsease, heart's ease, heart's delight, tickle-my-fancy, Jack-jump-up-and-kiss-me, come-and-cuddle-me, three faces in a hood, or love-in-idleness, is a common European wild flower, growing as an annual or short-lived perennial.
It has been introduced into North America, where it has spread widely, and is known as the johnny jump up (though this name is also applied to similar species such as the yellow pansy).
It is the progenitor of the cultivated pansy, and is therefore sometimes called wild pansy; before the cultivated pansies were developed, "pansy" was an alternative name for the wild form.