Get Ready For A Delightful Evening (Page One)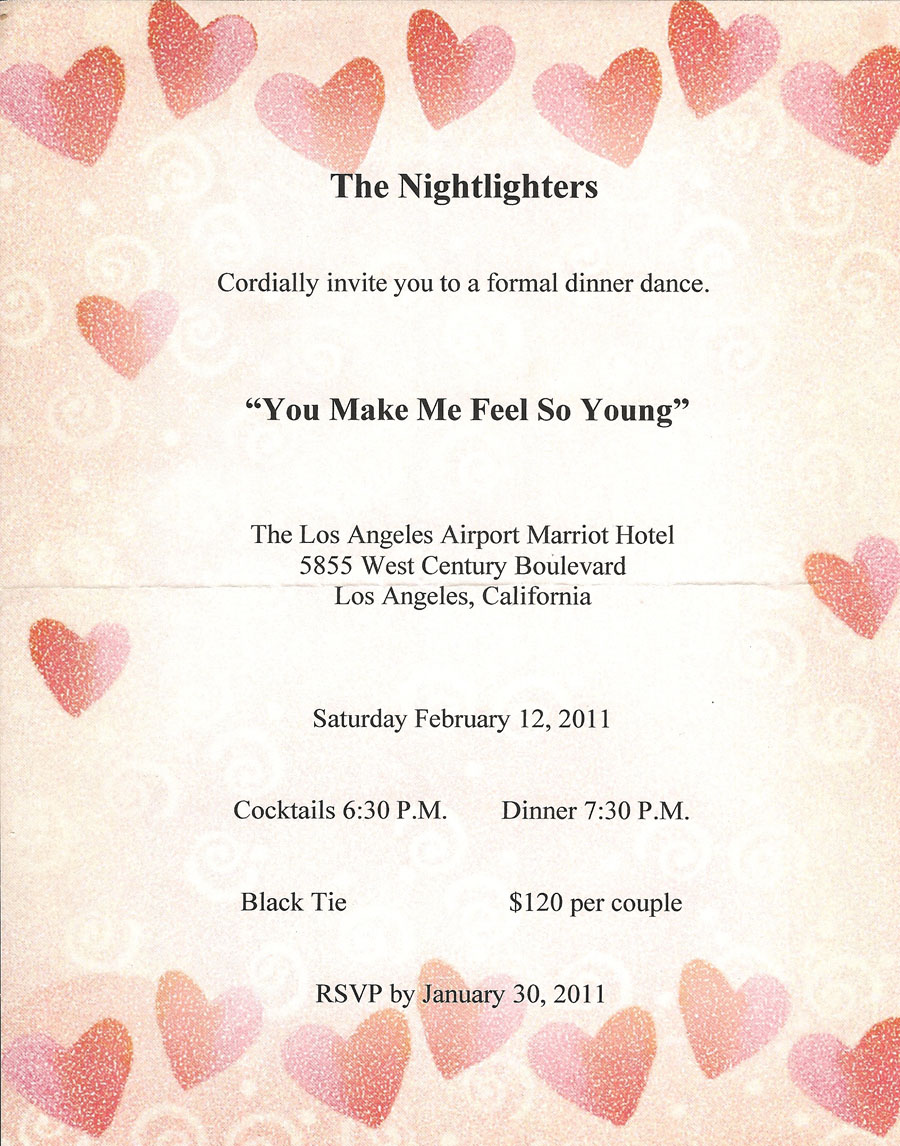 Please enjoy our first dance of 2011. If you dance with us, you will "feel so young".
The Evening Begins....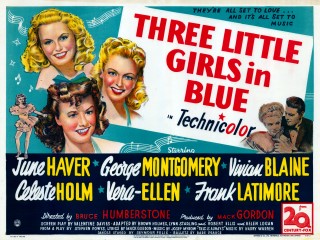 Did You Know? - 20th Century-Fox pulled its script for Three Blind Mice out of mothballs once more for Three Little Girls in Blue. June Haver, Vera-Ellen and Vivian Blaine are the blue-clad trio, searching for wealthy husband in Atlantic City in 1905.
As in all other versions of this Stephan Powys story, two of the girls latch onto handsome young men who aren't as rich as they appear to be, while the third young lady falls for a seemingly nerdish chap who turns out to be rolling in dough.
The menfolk in this yarn are handsome George Montgomery, handsome Frank Latimore, and nonhandsome Charles Smith. Taking its cue from the 1941 edition of this story (Moon Over Miami), Three Little Girls in Blue is a musical, with singing from Vivian Blaine and June Haver and dancing from Vera-Ellen.
The story was good for yet another go-round in 1953 in "How to Marry a Millionaire".
Pre-Dinner Visiting Gets Underway...

Beautiful table settings and center pieces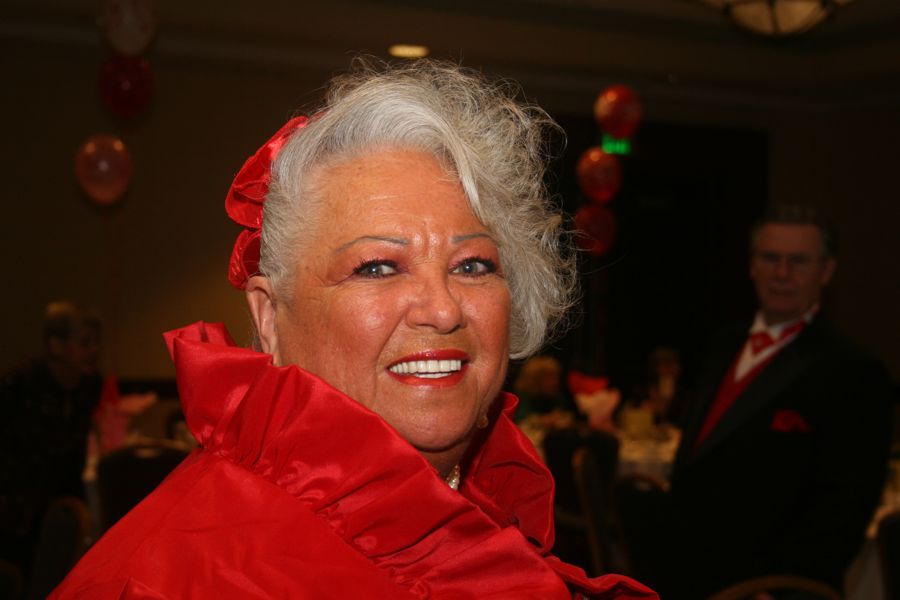 Angel was in rare form this evening ... She kept the table busy laughing

Great balloons!

They floated over the tables reminding everyone of the theme...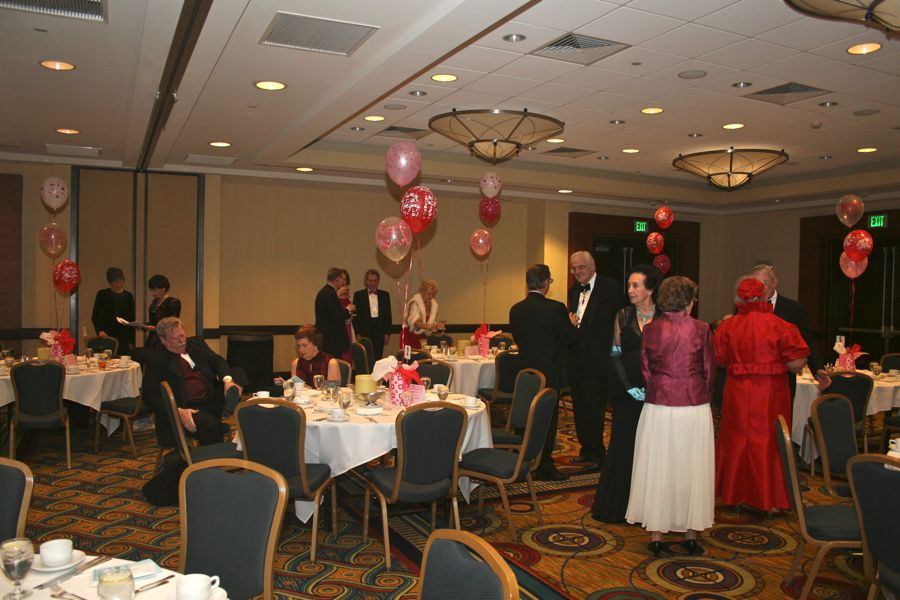 It was a sea of black and red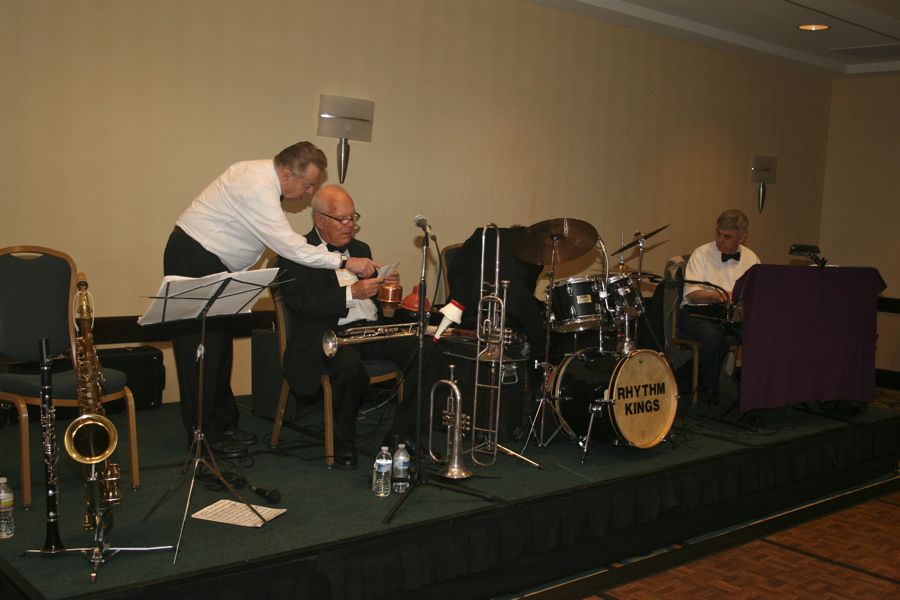 The band checks out the hardware in preparation for a great evening
Did You Know? - "You Make Me Feel So Young" is a 1946 popular song composed by Josef Myrow, with lyrics written by Mack Gordon.

You make me feel so young
You make me feel like spring has sprung
Every time I see you grin
Im such a happy individual

The moment that you speak
I want to go and play hide-and-seek
I want to go and bounce the moon
Just like a toy balloon

You and I, are just like a couple of tots
Running across the meadow
Picking up lots of forget-me-nots

You make me feel so young
You make me feel there are songs to be sung
Bells to be rung, and a wonderful fling to be flung

And even when I'm old and gray
I'm gonna feel the way I do today
cause you make me feel so young
The Photographer's Come Out Form Behind The Camera

Sue Liles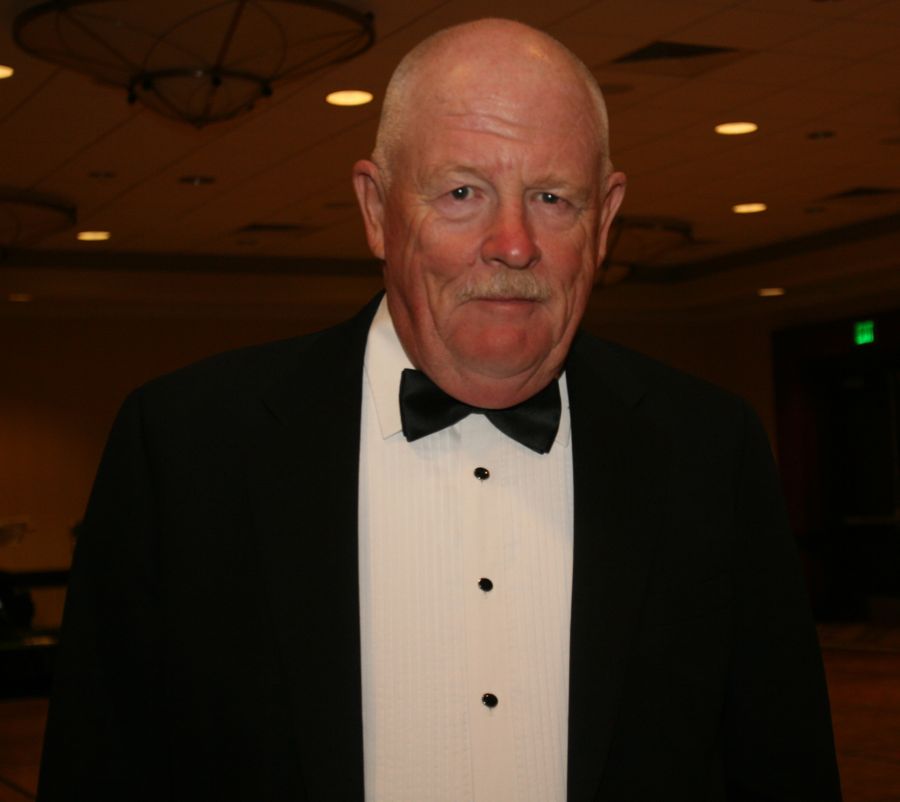 Paul Liles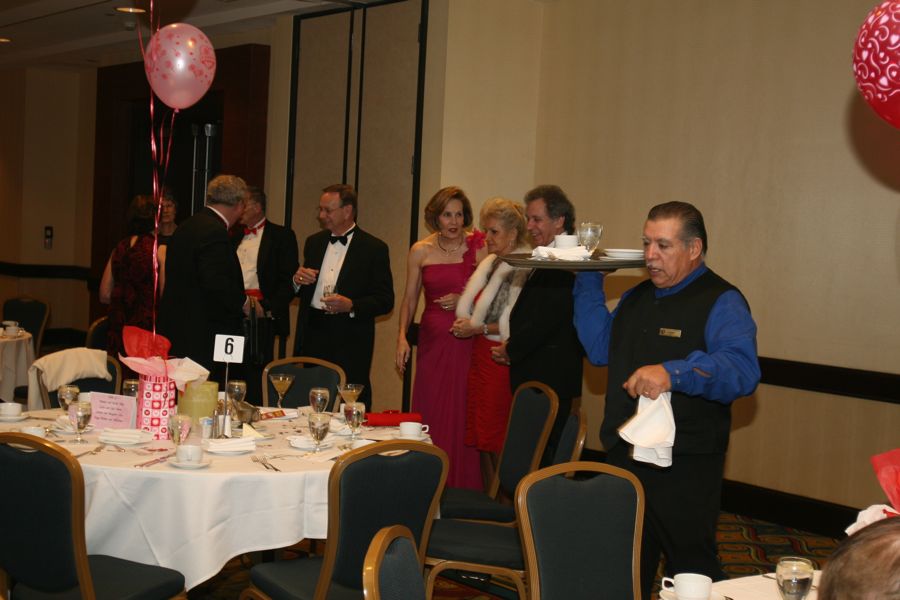 The wait staff were excellent this evening...
Did You Know? - Waiting staff, wait staff, or waitstaff are those who work at a restaurant or a bar attending customers — supplying them with food and drink as requested. Traditionally, a male waiting tables is called a "waiter" and a female a "waitress" with the gender-neutral version being a "server". Other gender-neutral versions include using "waiter" indiscriminately for males and females, "waitperson", or the Americanism "waitron", which was coined in the 1980s.
Meanwhile At The Entrance...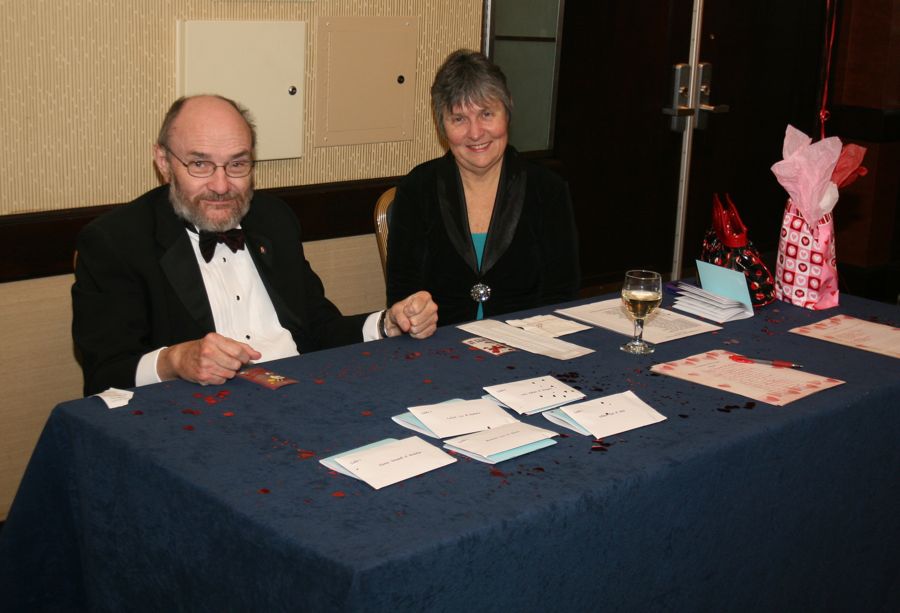 Checking in was painless... Awaiting five more couples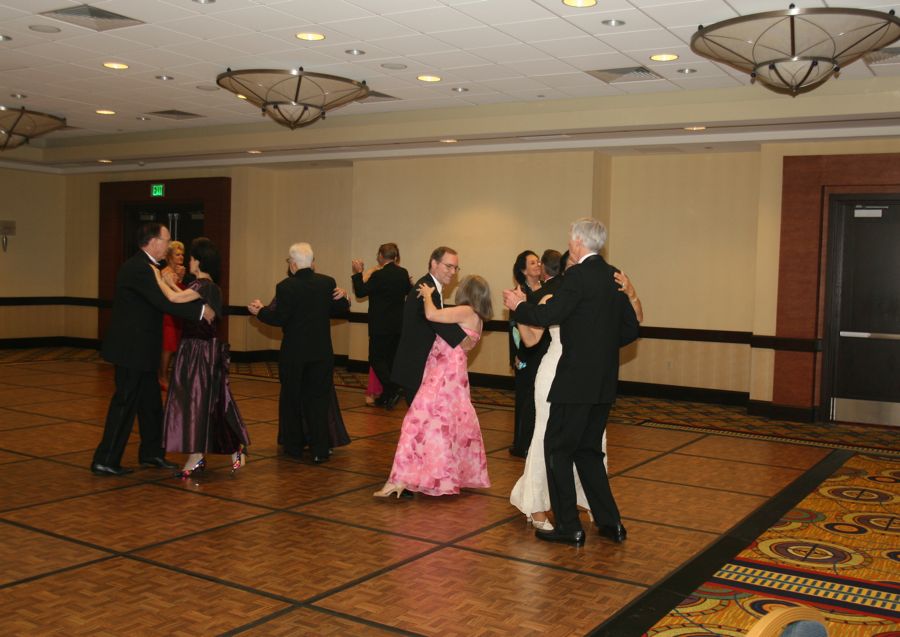 Inside the music started and so did the dancing
Dinner Time Means We Can Capture The Dancers Not Moving!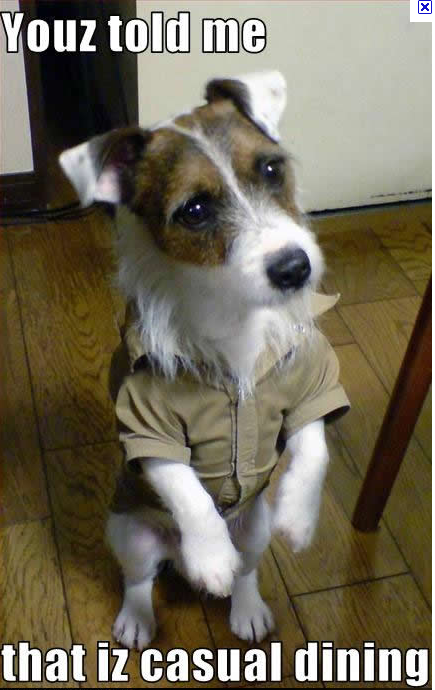 Table #1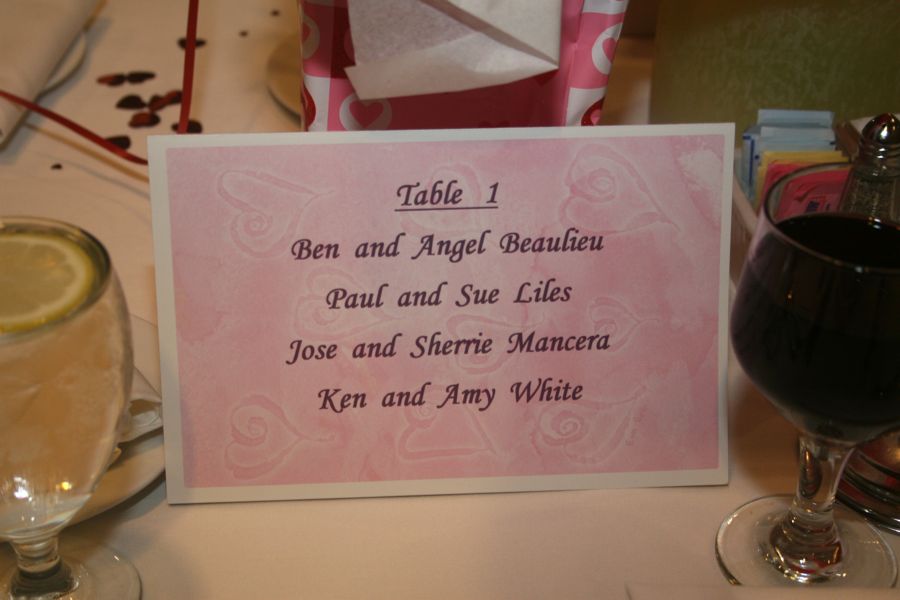 Ben and Angel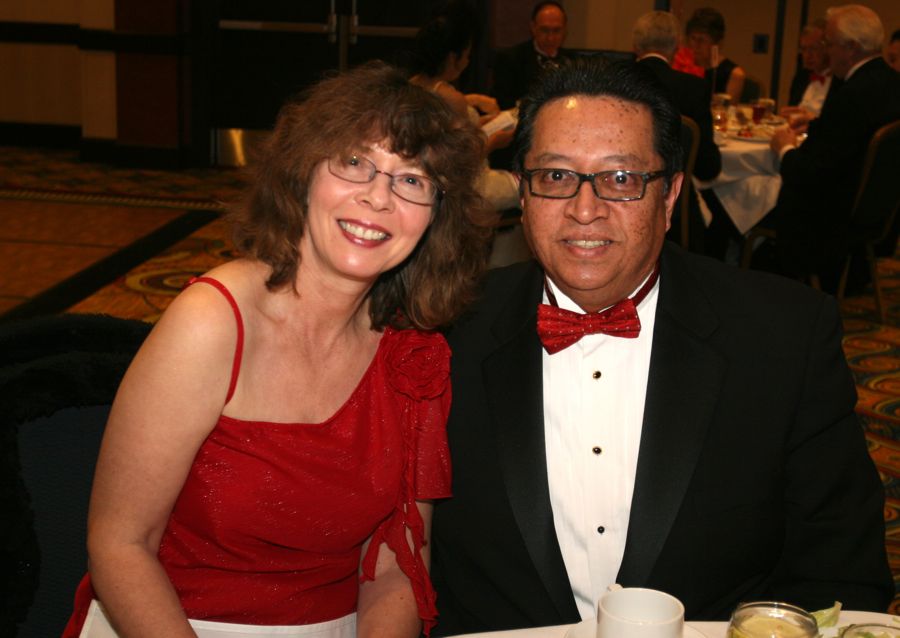 Shellie and Jose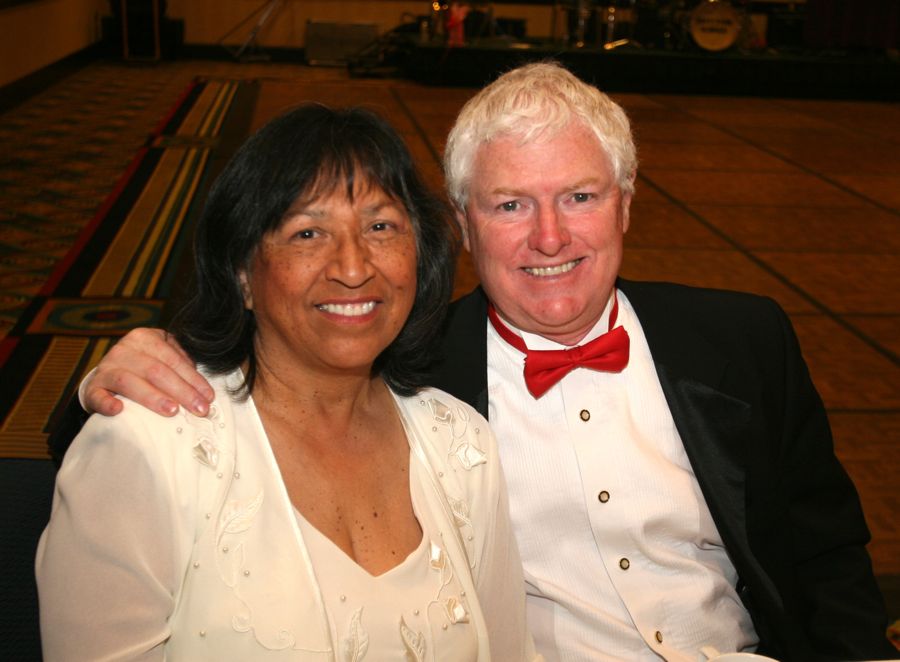 Amy and Ken

Sue and Paul
Table #2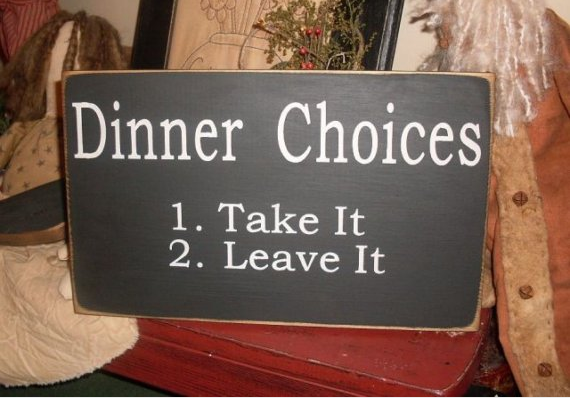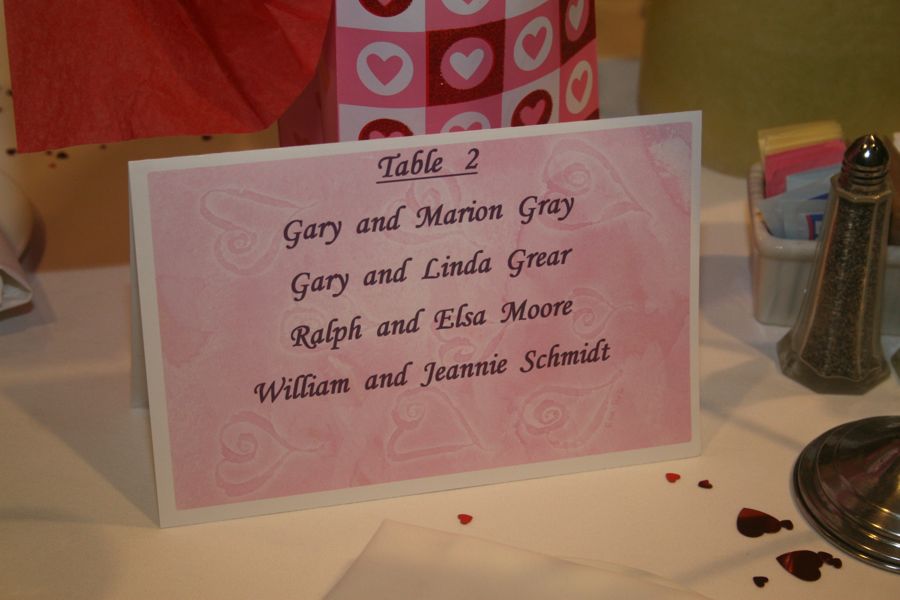 Marion and Gary Gray

Jeannie and William Schmitz

Elsa and Ralph Moore
Table #3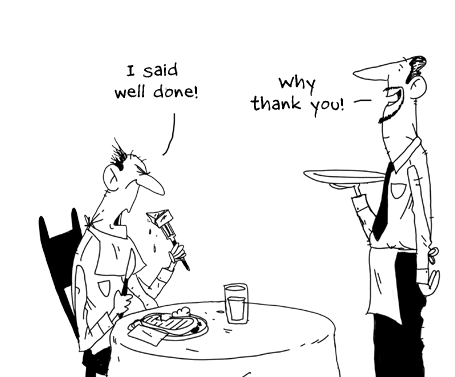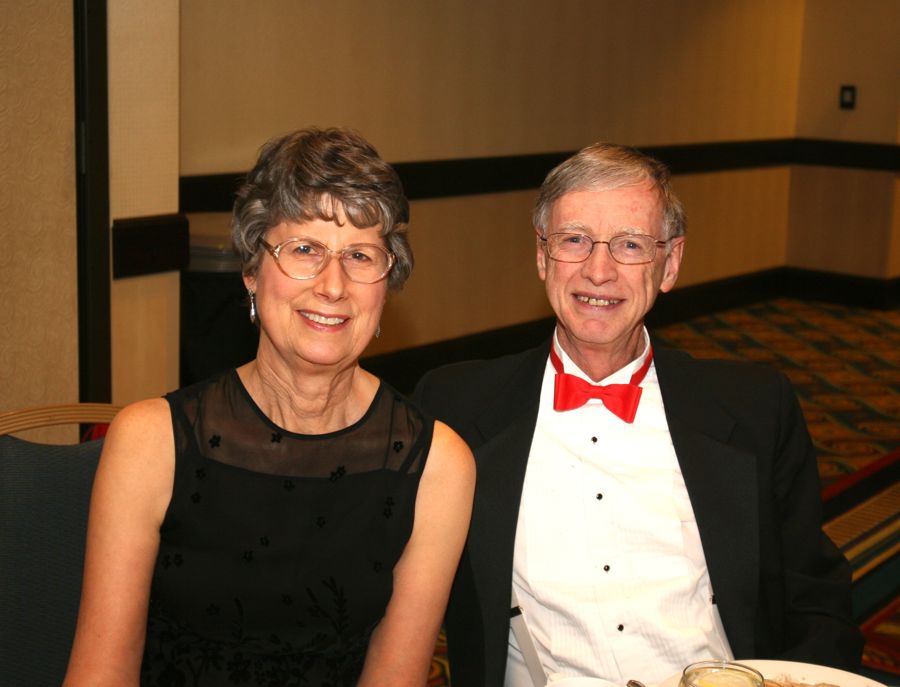 Gee Gee and William Morey

Loretta and Thomas Hanson

Michael and Carmen Howes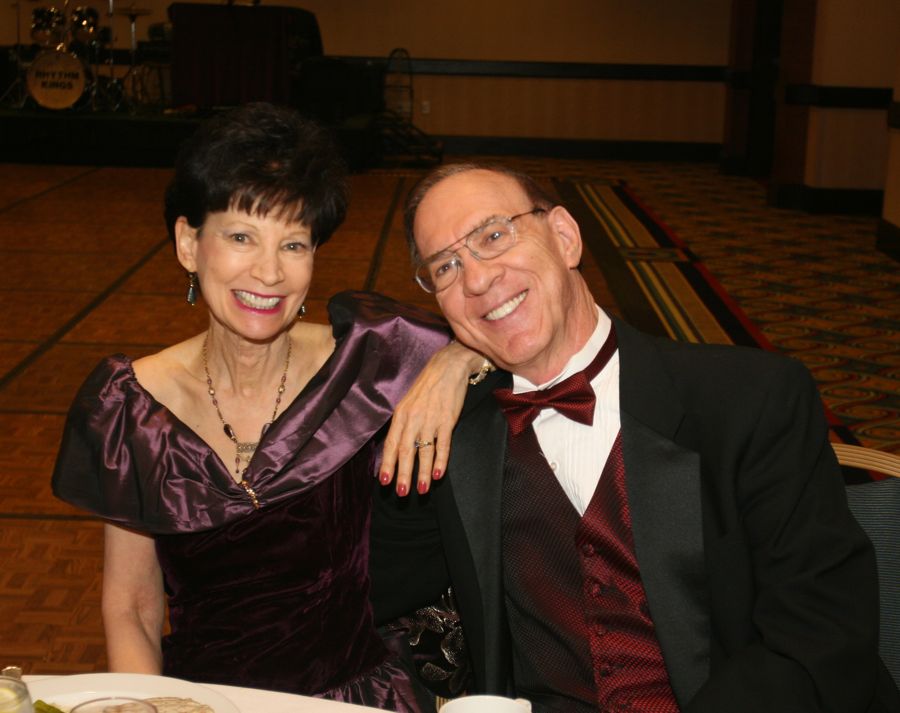 Lauraine and Ted Herman
Table #4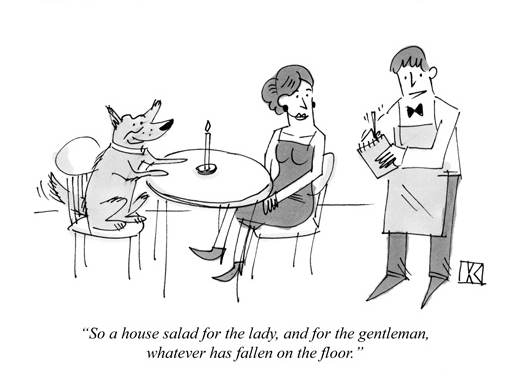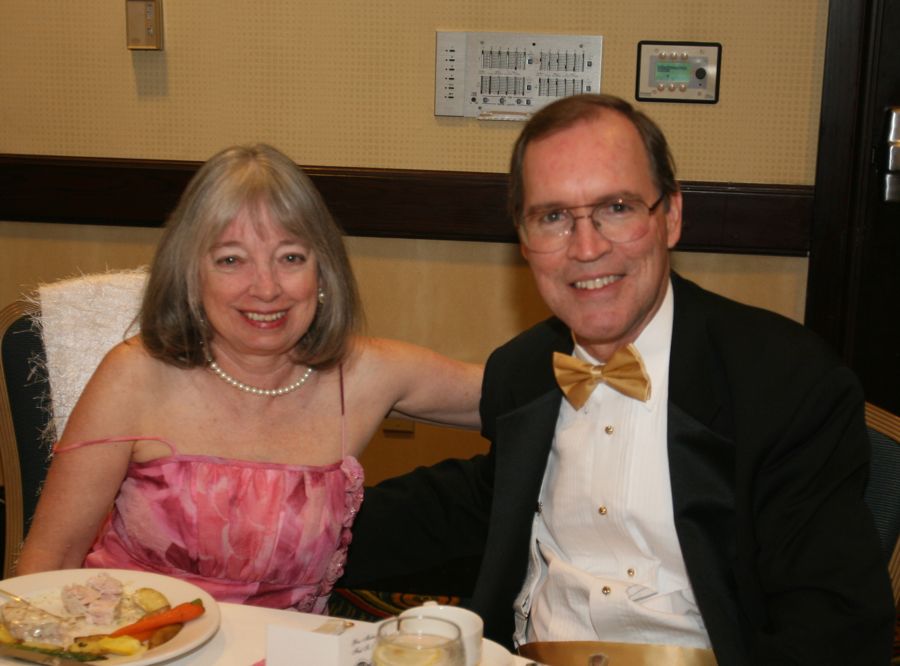 Dottie and Bruce Acker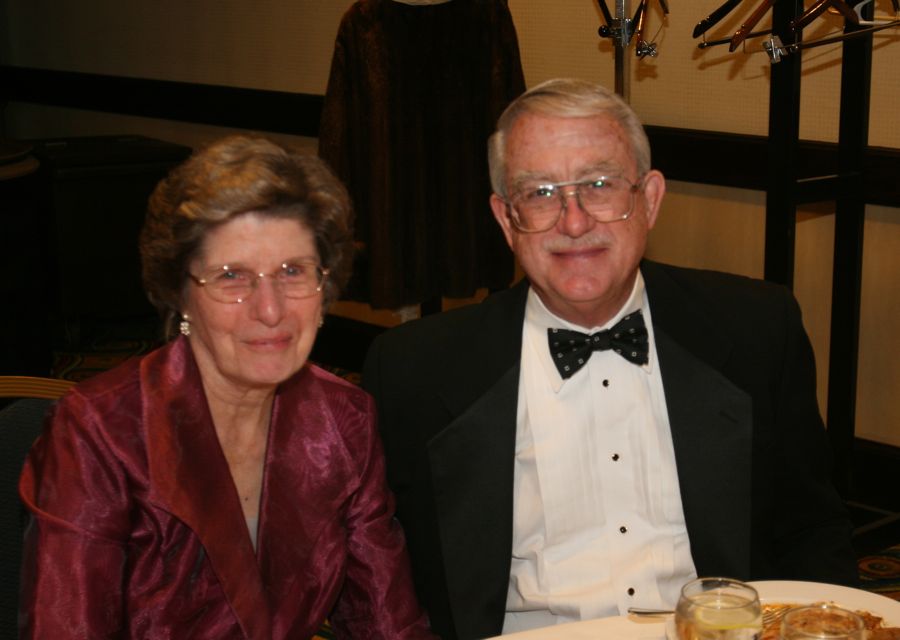 Barbara and Mike Shields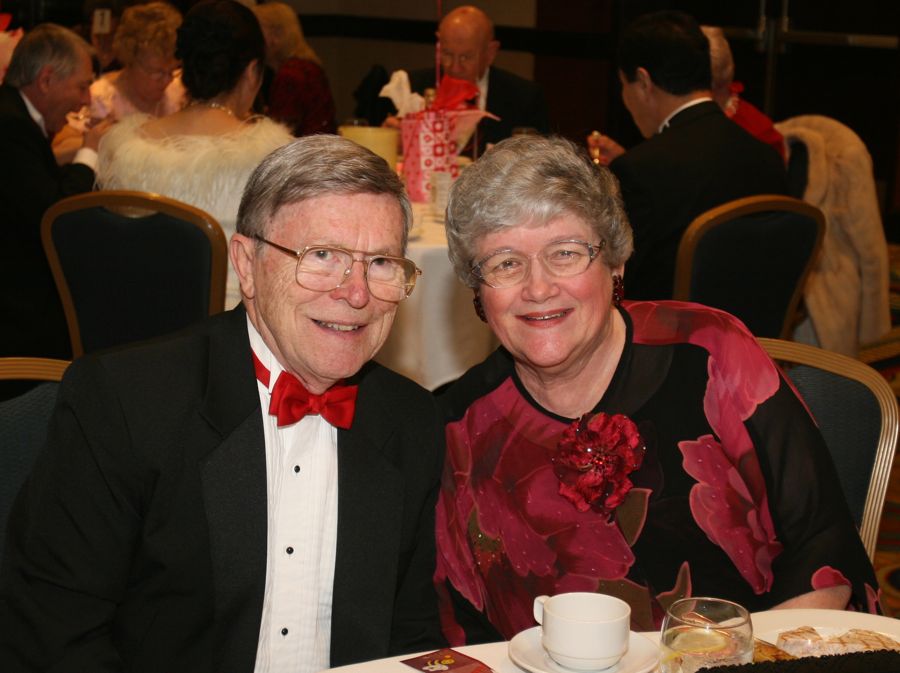 Claud and Jean Severance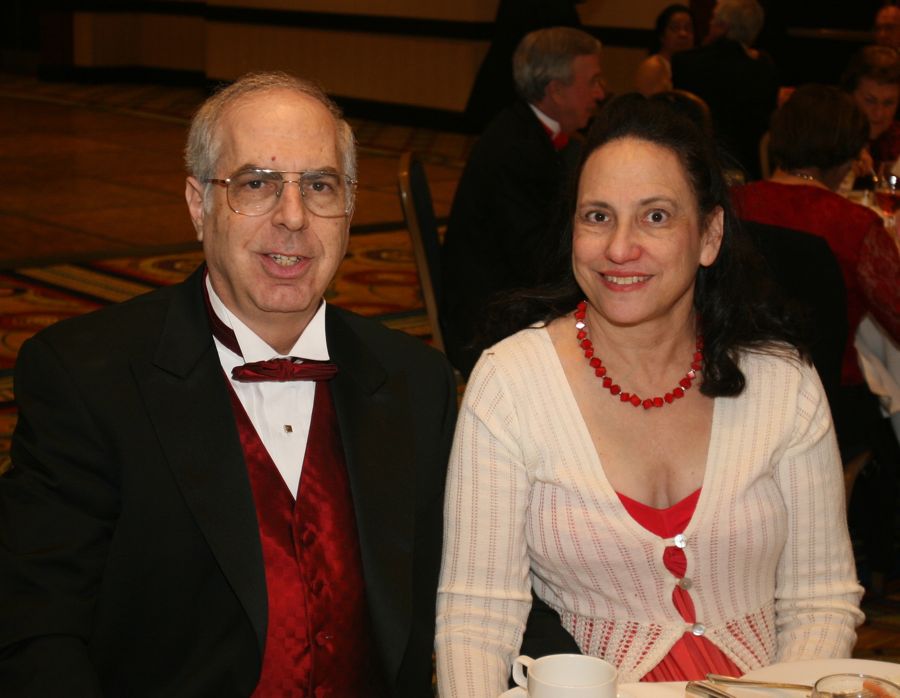 Les and Roberta LaZar
Table #5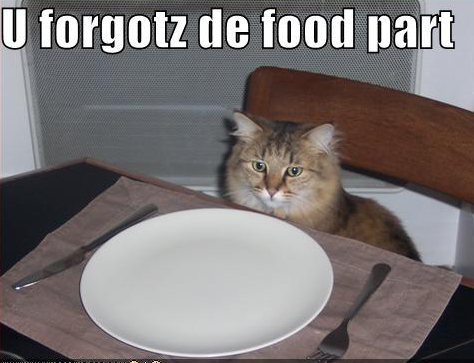 c

James and Mary Gisbrecht

Larry and Penny Guentherman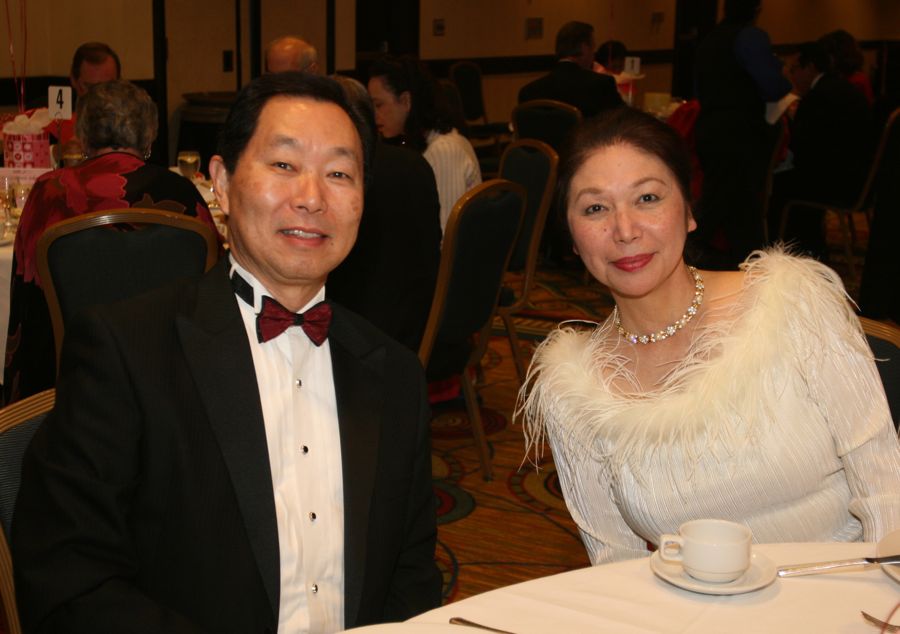 Hiroshi and Yuriko Komine
Table #6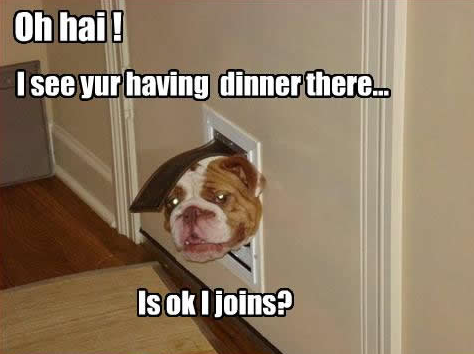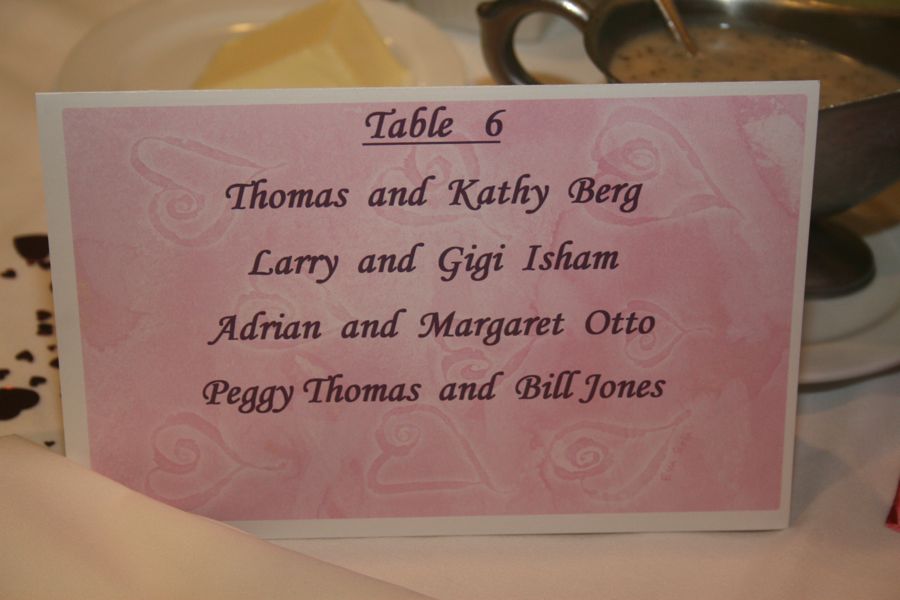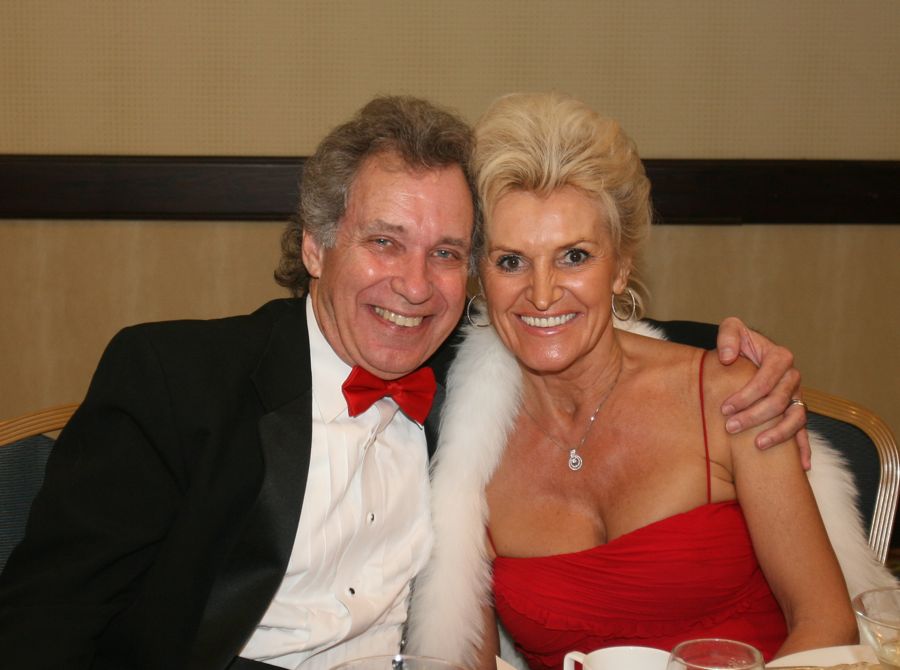 Larry and Gigi Isham (Guests of Tom and Kathy Berg)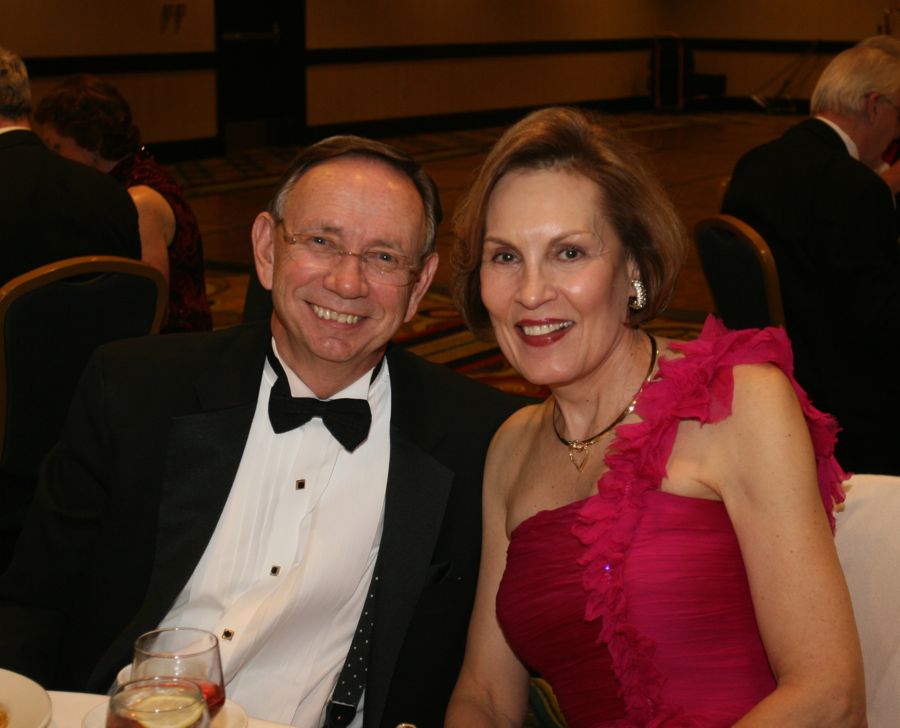 Thomas and Kathy Berg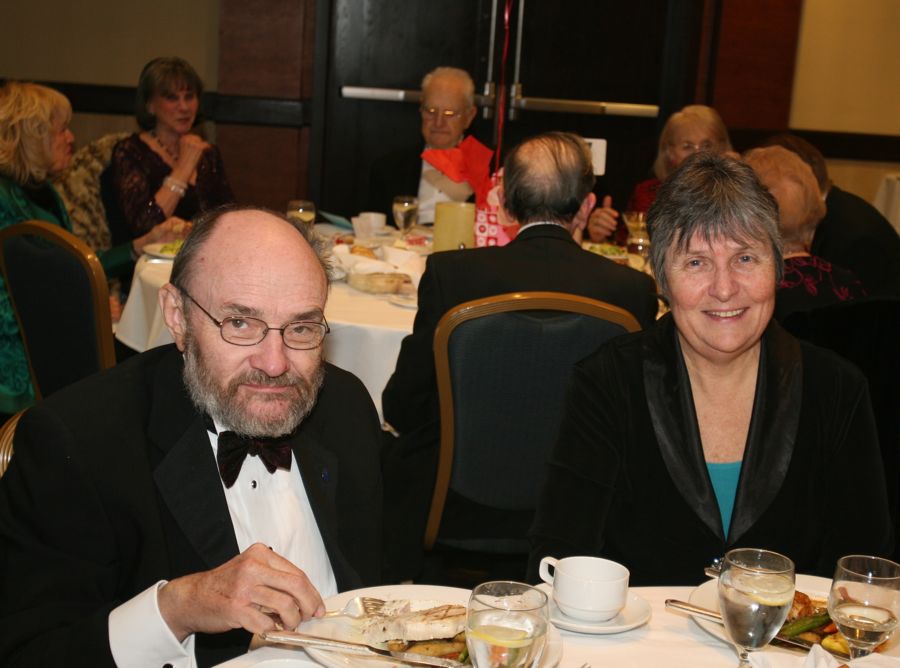 Bill Jones and Peggy Thomas

Margaret and Adrian Otto
Table #7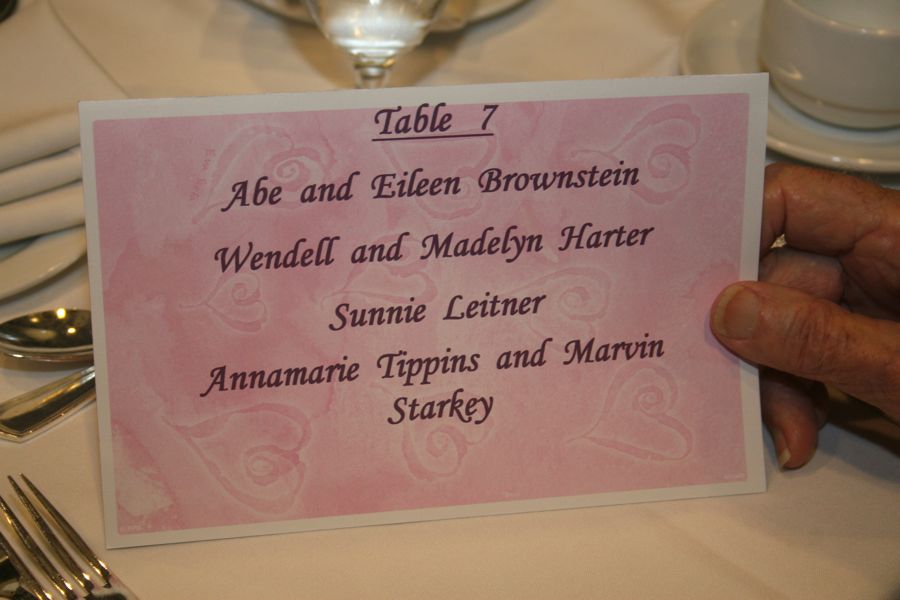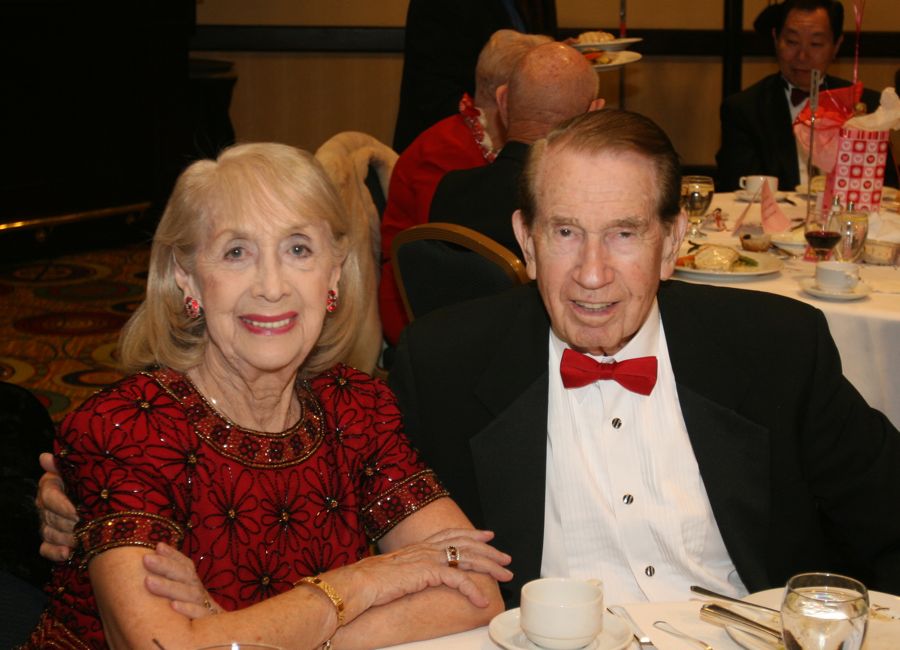 Abe and Eileen Brownstein

Madelyn and Wendell Harter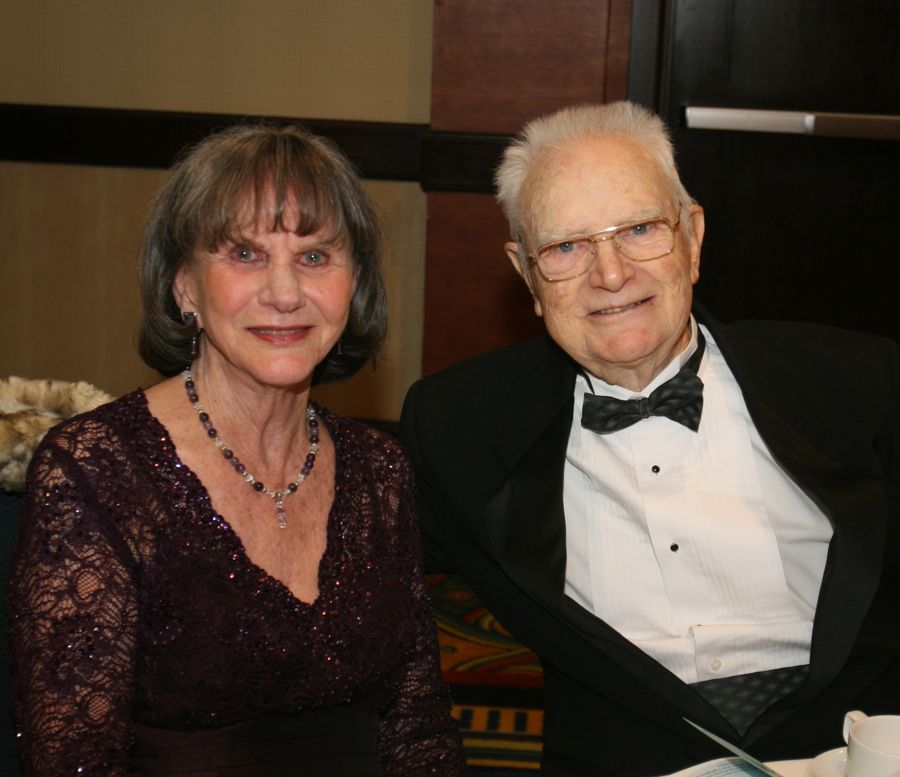 Annamarie Tippins and Marvin Starkey

Sunnie Leitner
A Few Announcements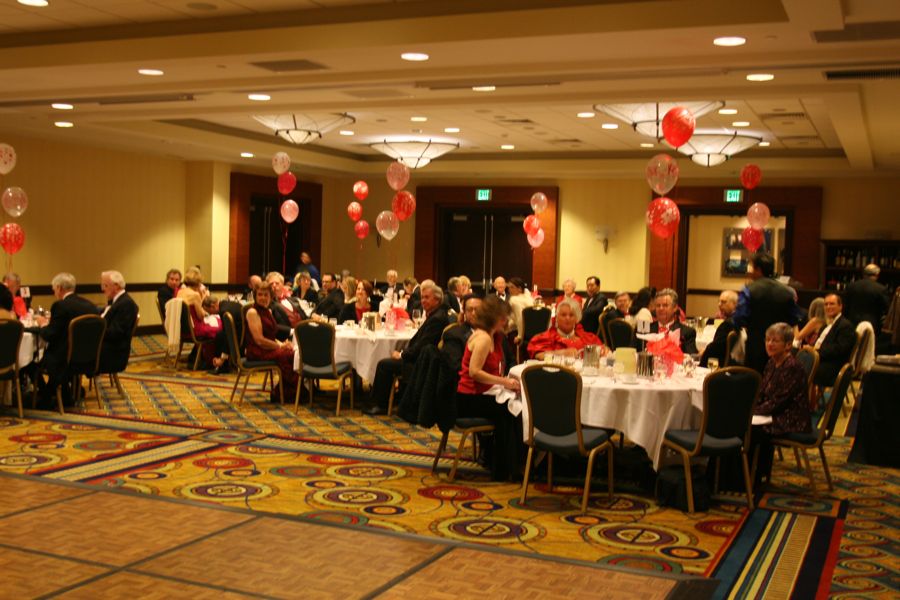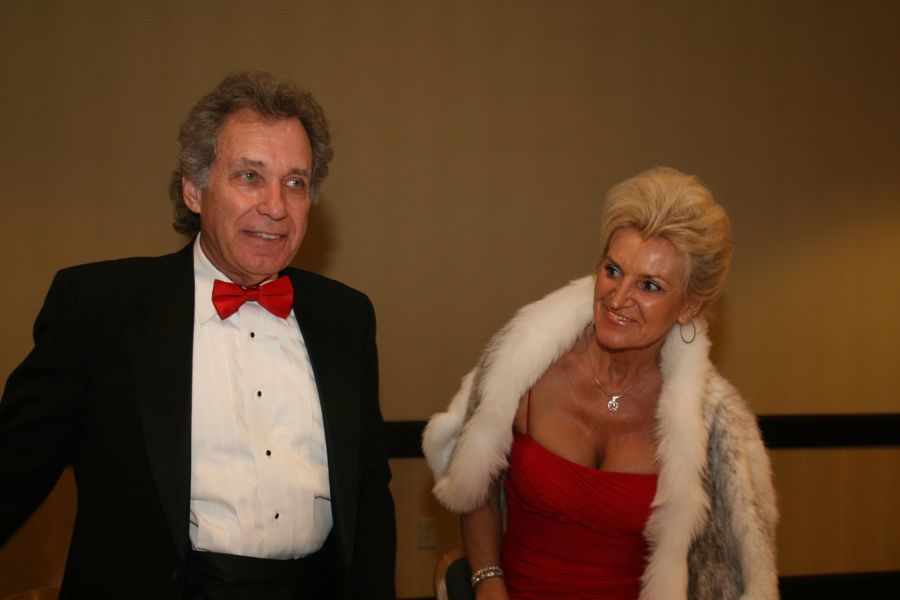 Guests Larry and Gigi Isham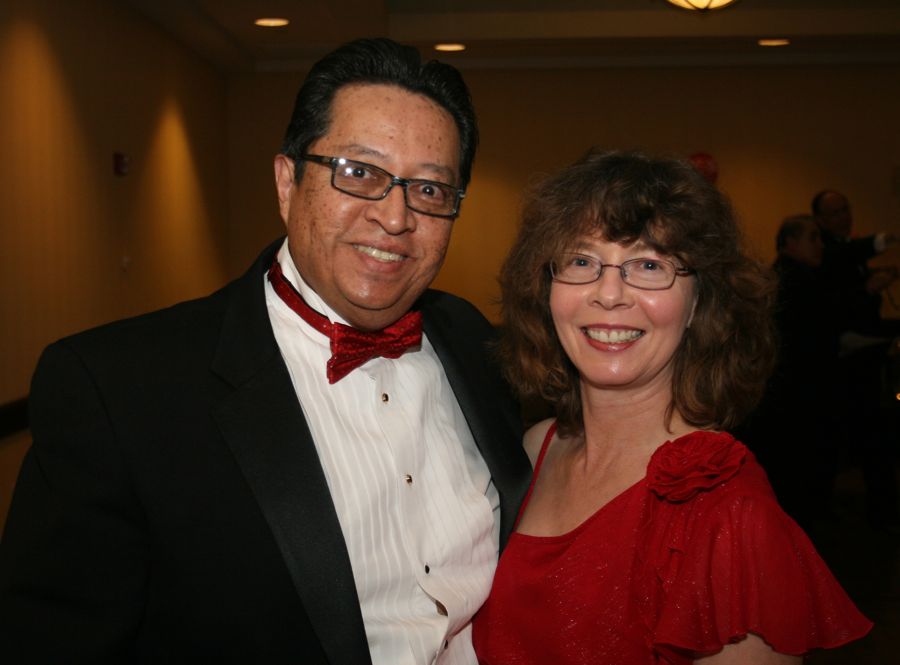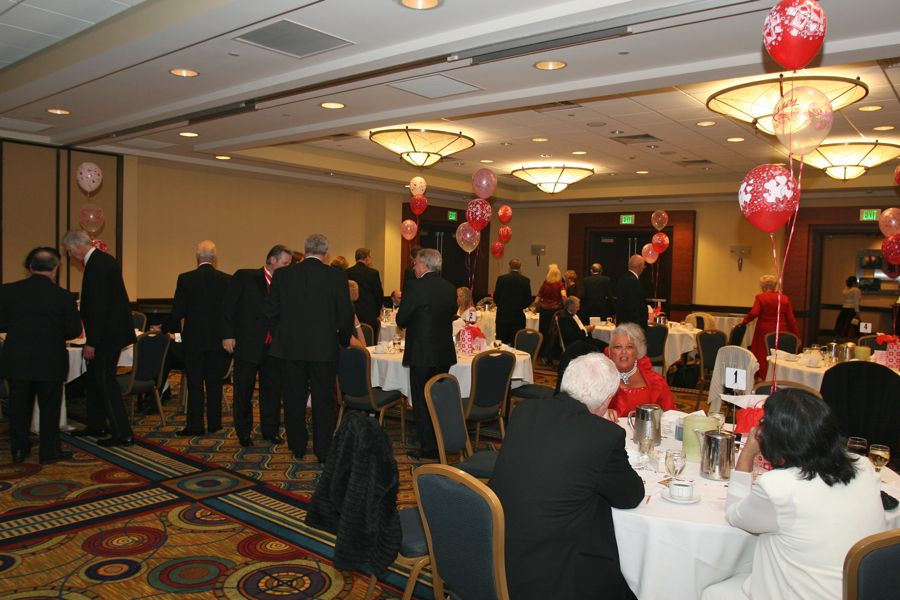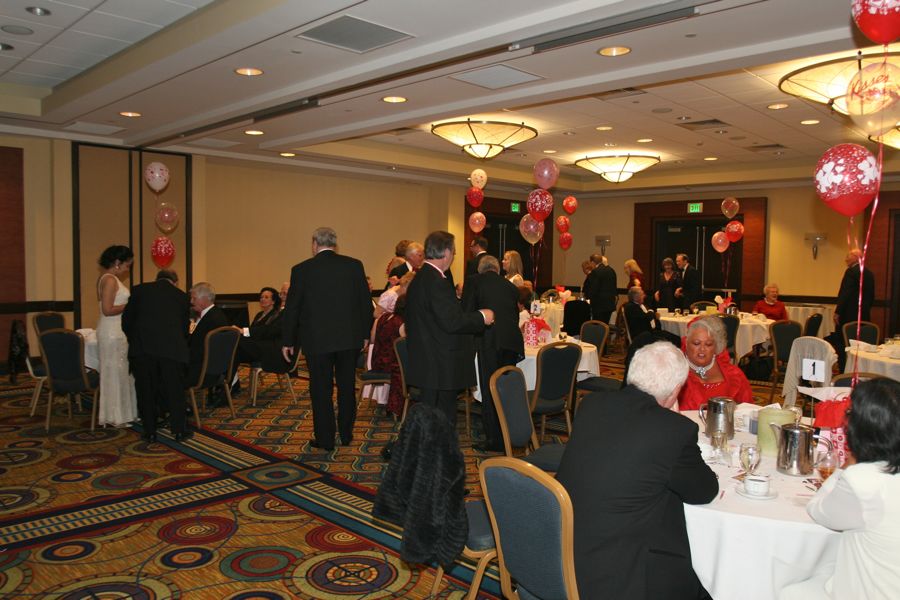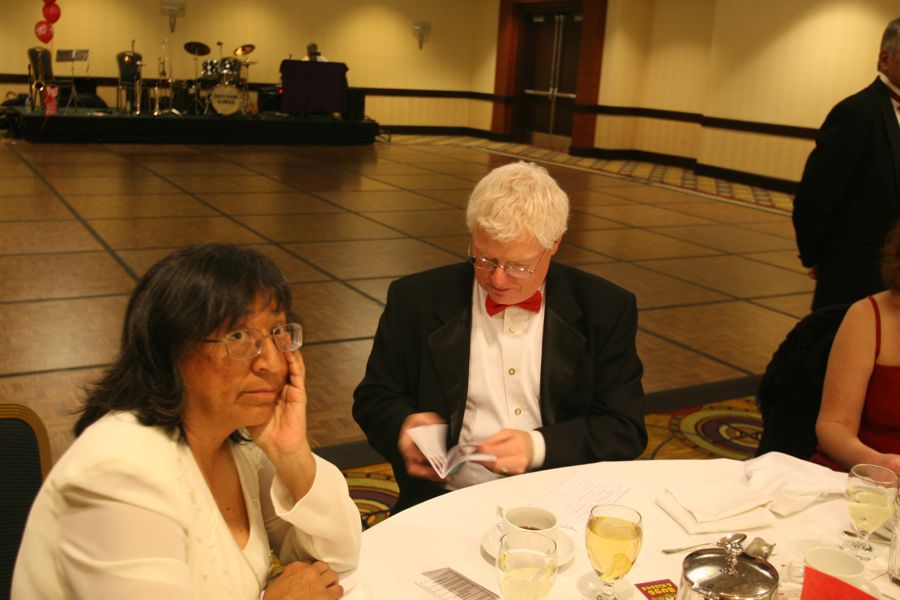 "He forgot his lines...."
Did You Know? - The song came from the movie entitled " Thee Little Girls In Blue " which was released in 1946. Summary: A reworking of "Moon Over Miami" set at the turn of the century. Three sisters set out for Atlantic City disguised as an heiress, her secretary, and a maid, in the hope that one of them will land a rich husband.
Remember the "Forget-Me-Not"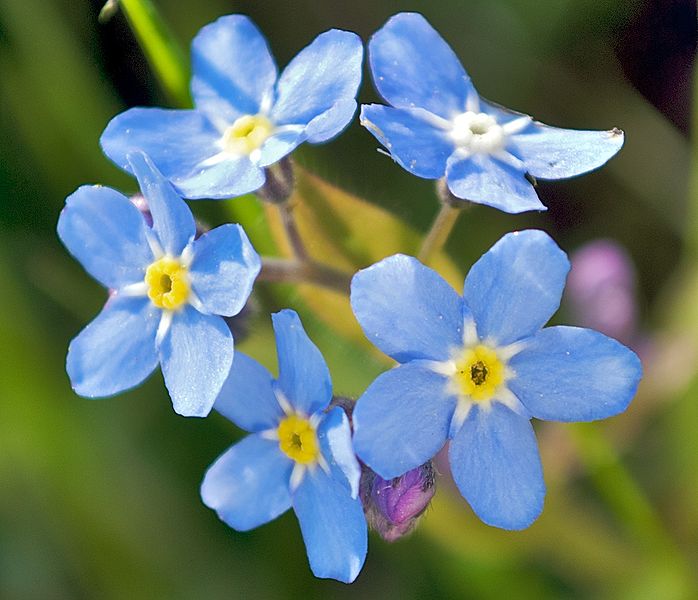 Forget-Me-Not
Did You Know?
- Myosotis (pronounced /ˌmaɪ.əˈsoʊtɪs/; from the Greek: "mouse's ear", after the leaf) is a genus of flowering plants in the family Boraginaceae that are commonly called Forget-me-nots. Its common name was calqued from the French, "ne m'oubliez pas" and first used in English in c.1532. Similar names and variations are found in many languages.
Henry IV adopted the flower as his symbol during his exile in 1398, and retained the symbol upon his return to England the following year.
In 15th-century Germany, it was supposed that the wearers of the flower would not be forgotten by their lovers. Legend has it that in medieval times, a knight and his lady were walking along the side of a river. He picked a posy of flowers, but because of the weight of his armour he fell into the river. As he was drowning he threw the posy to his loved one and shouted "Forget-me-not." It was often worn by ladies as a sign of faithfulness and enduring love.
There are approximately fifty species in the genus, with much variation. Most have small (1 cm diameter or less) flat, 5-lobed blue, pink or white flowers with yellow centers, growing on scorpioid cymes. They bloom in spring. Leaves are alternate. Popular in gardens, Forget-me-nots prefer moist habitats and where they are not native, they have escaped to wetlands and riverbanks. They tolerate partial sun and shade.
Thank You Mr. Sinatra

Sing it Mr. Sinatra
Did You Know? - Josef Myrow (1910 – 1987) was a Russian-born composer known for his work in film scores in the 1940s and 50s. He was nominated for an Academy Award twice: in 1947 for the song "You Do" from the film Mother Wore Tights and in 1950 for "Wilhelmina" from the film Wabash Avenue. Other notable compositions include "Autumn Nocturne" and "You Make Me Feel So Young". He also wrote the official song of the Civil Air Patrol, the United States Air Force Auxiliary.
Did You Know? - Mack Gordon (born Morris Gittler, June 21, 1904 – March 1, 1959) was an American composer and lyricist of songs for the stage and film. He was nominated for the best original song Oscar nine times, including six consecutive years between 1940 and 1945, and won the award once, for "You'll Never Know". That song has proved amongst his most enduring and remains popular in films and television commercials to this day. "At Last" is another of his best-known songs.
And The Evening Continues