Challenge At Manele Bay
The Manele Bay Hotel is host to this Jack Nicklaus masterpiece which is carved from lava cliffs hundreds of feet above crashing surf. All eighteen holes of this target-style course have breathtaking views of the ocean and neighboring islands.

The course covers a large area and look at how close to the edge of the island the greens are located!
Wow the views were amazing!

The clubhouse was great and the people very very helpful!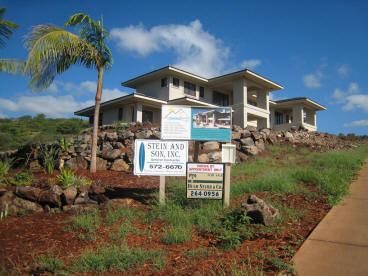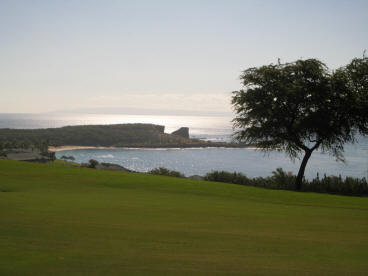 New homes being added around the course.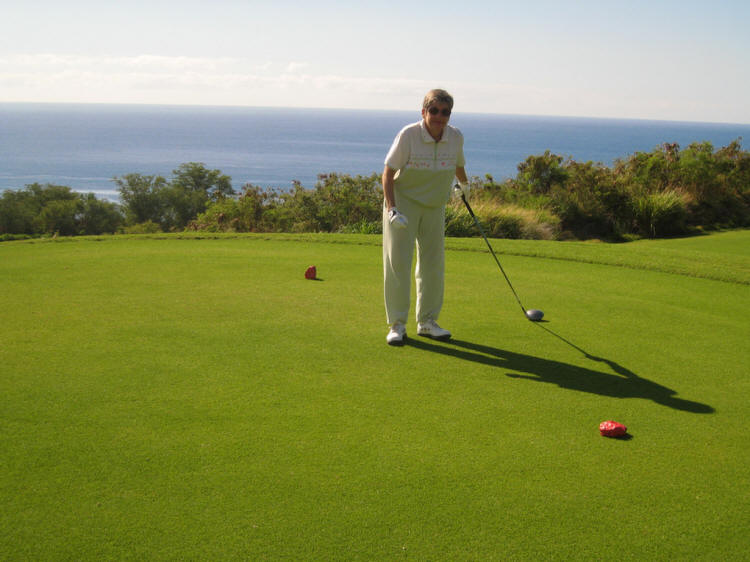 Hard to concentrate with the ocean in the background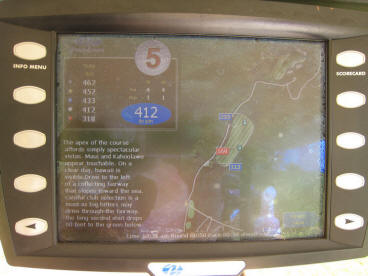 Check out the display... It locates the cart in front of you providing the distances and even how to play the hole!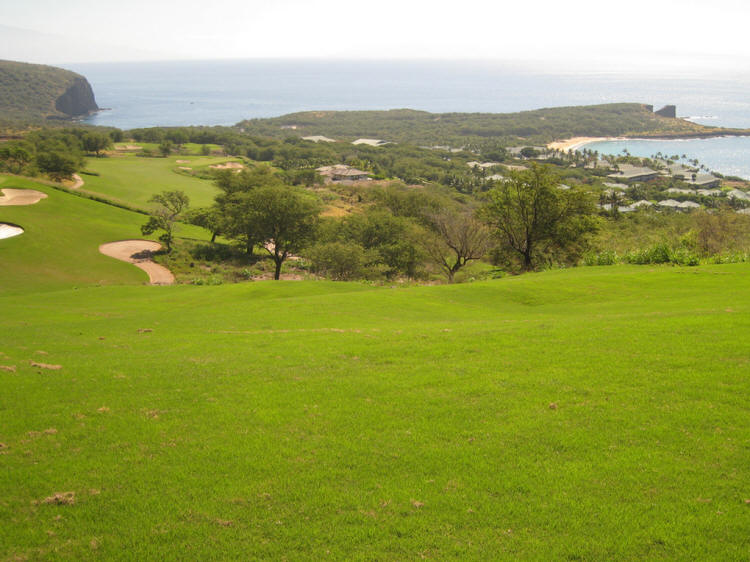 This may look flat but it is a 135 foot drop to the hole!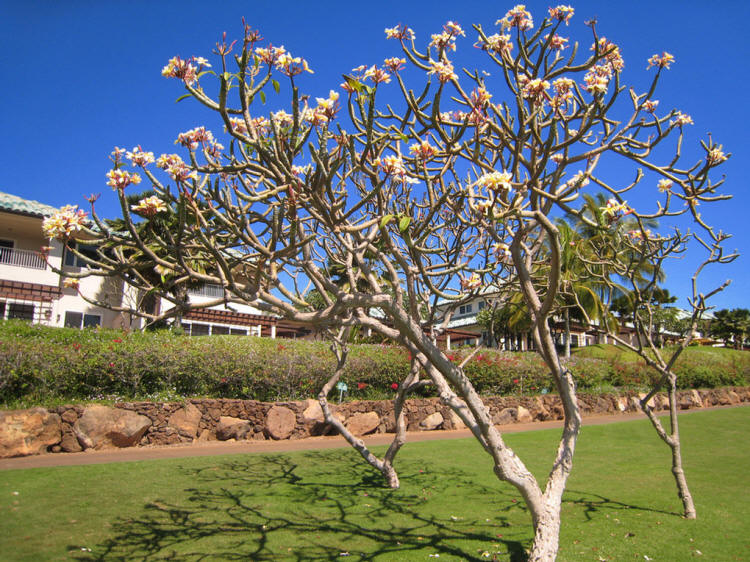 Go get 'em grandma!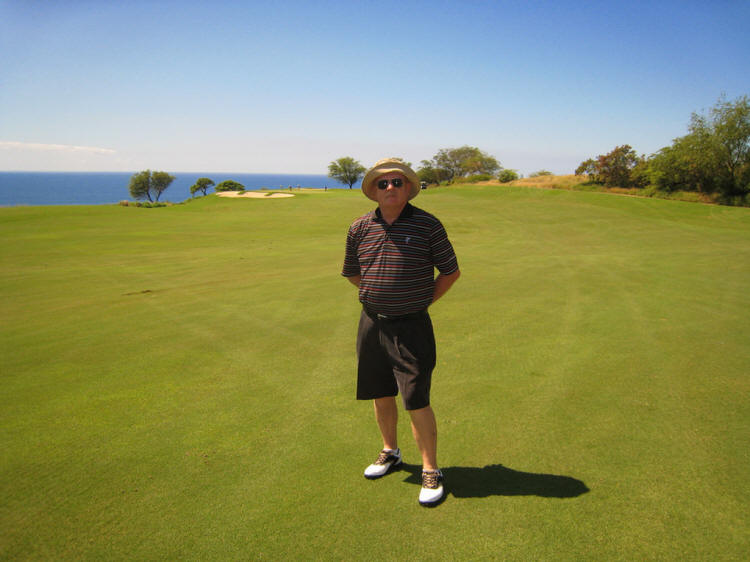 Sillyness on the course is allowed... We are the only people here!
On The Edge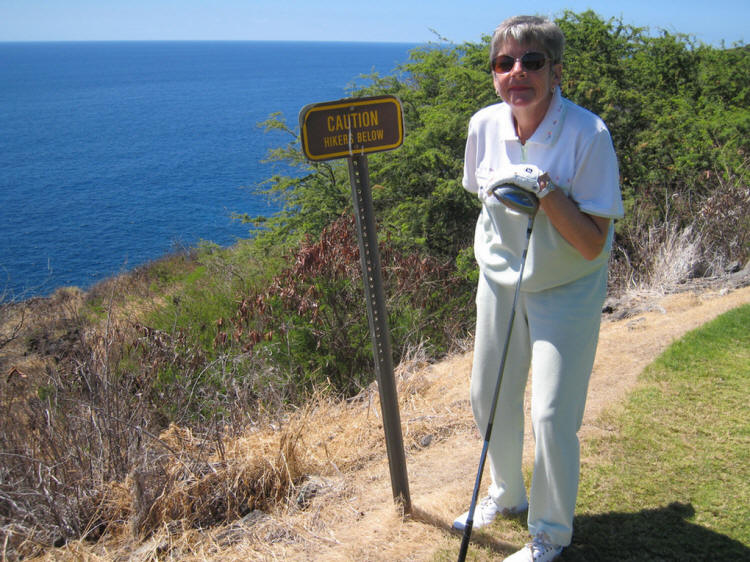 They are kidding... It's a long way down!

Wild animals were all around the course!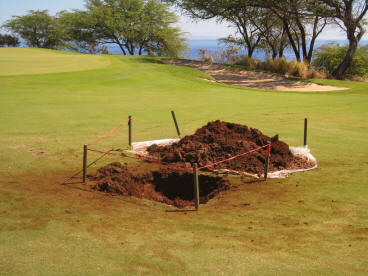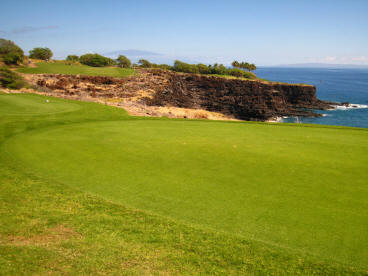 Now that is a real divot! Divot: the chunk of grass (either fairway or rough) displaced when an iron or wedge shot is played. The indentation on the green caused by the ball on an approach shot is called a pitch mark, not a divot.
Long Way Down!
Time For A Drink And A Snack!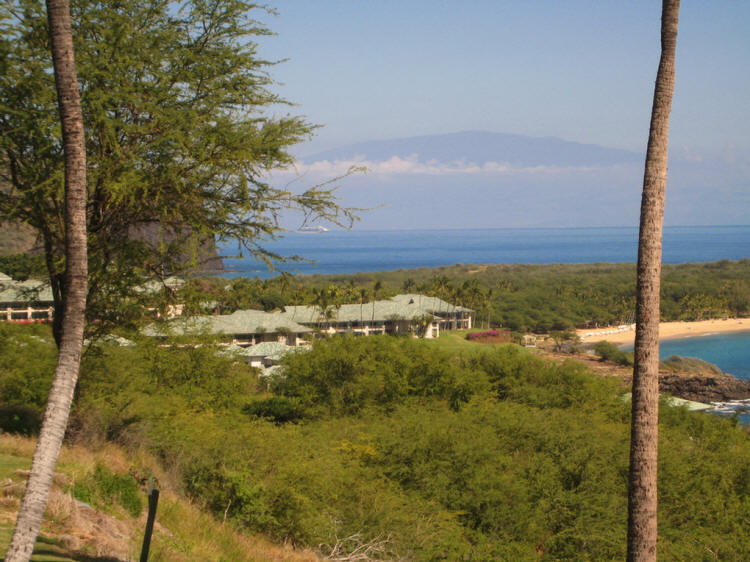 Snack and a view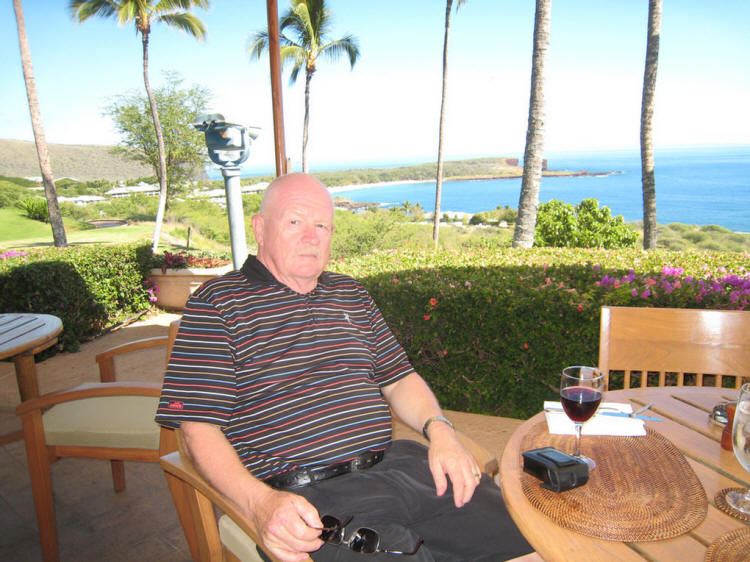 Sushi Time

Yes... raw fish for the champ who shot a 90 on the course the first time out!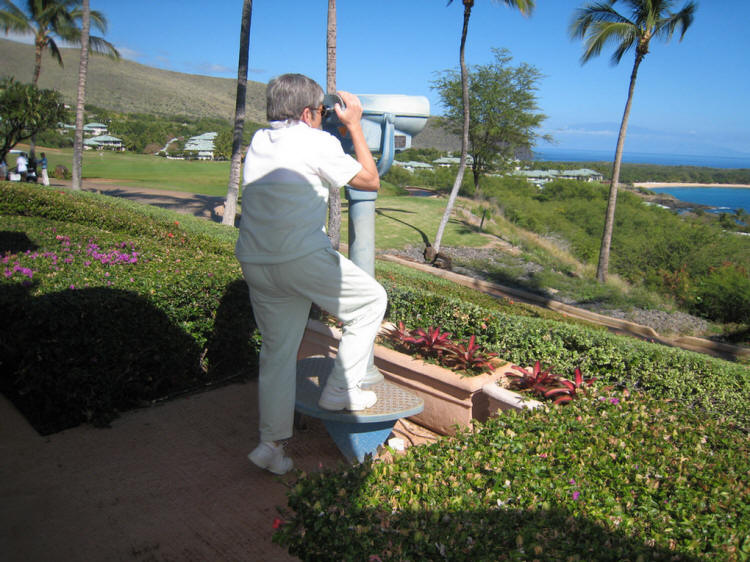 Sue Spots A Cruise Ship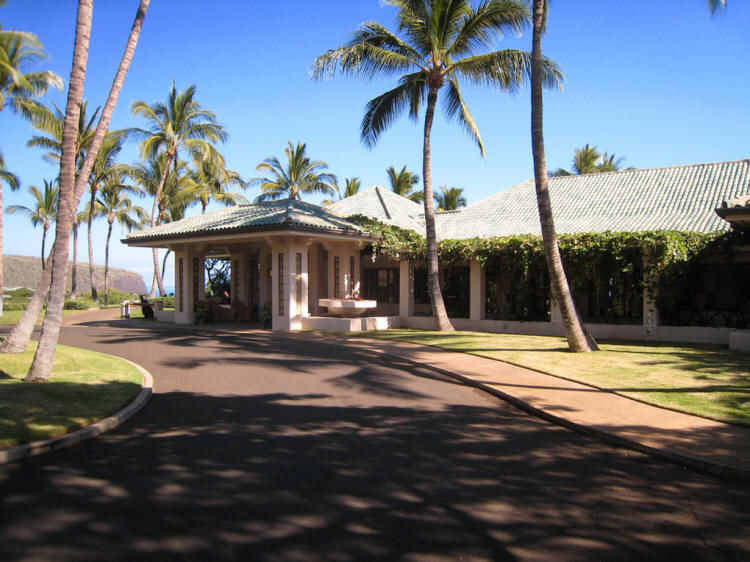 Ok, let's do another 9 holes!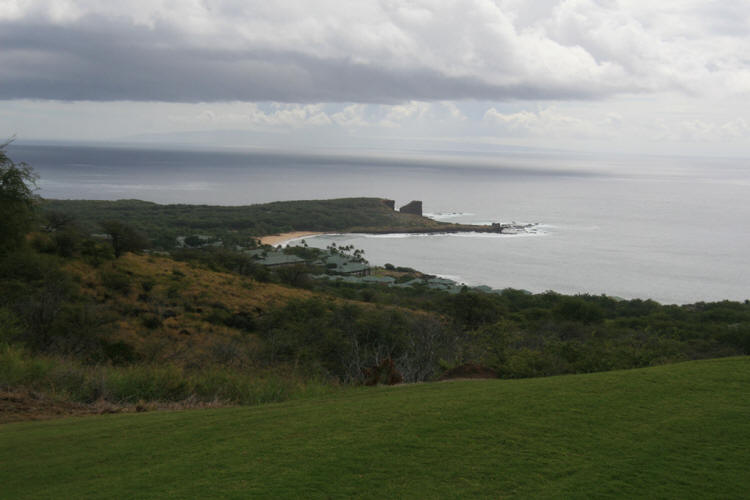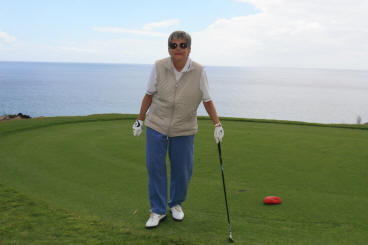 The Paul & Sue Show... She pays golf and Paul tries to hit the little white ball!
Smack!!!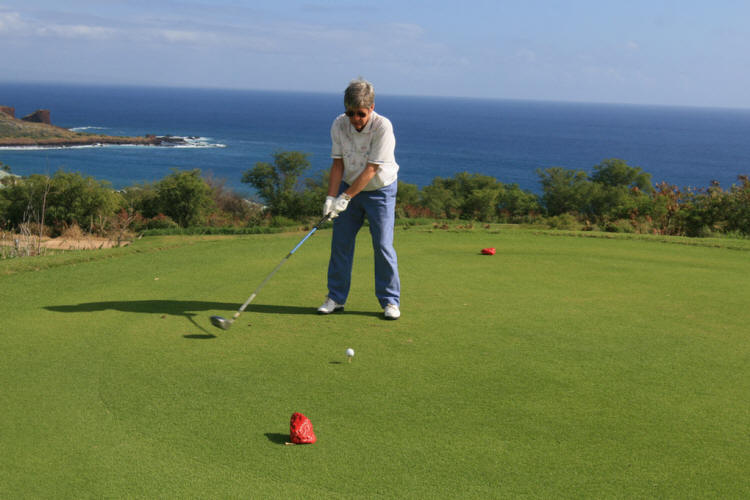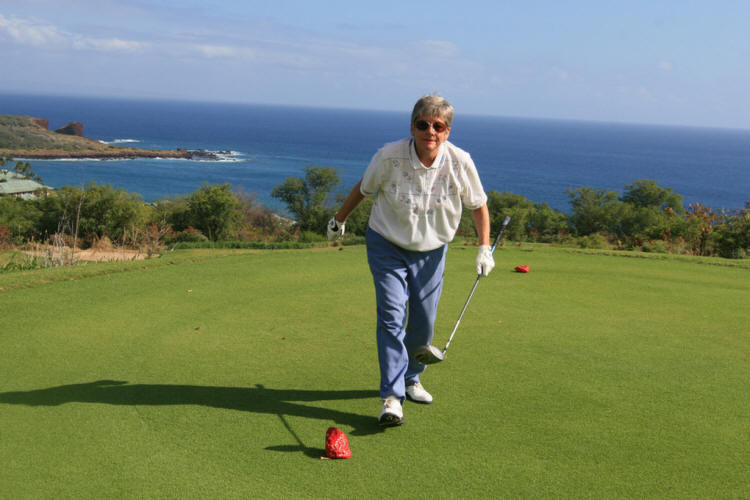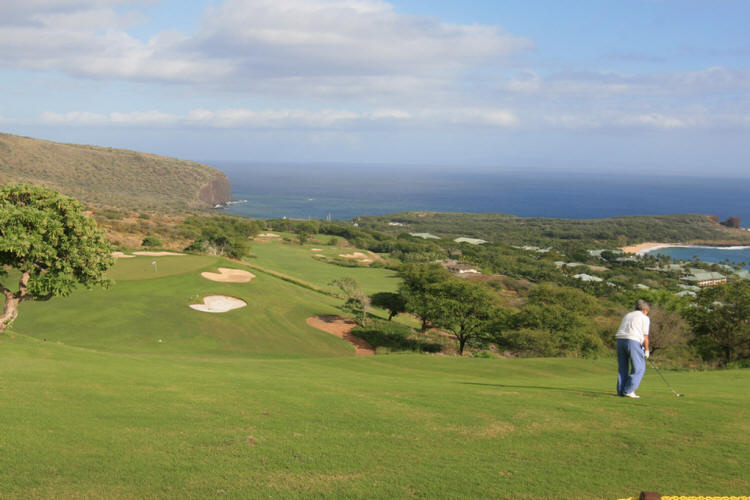 The Manele Bay Hotel As Seen From The Ocean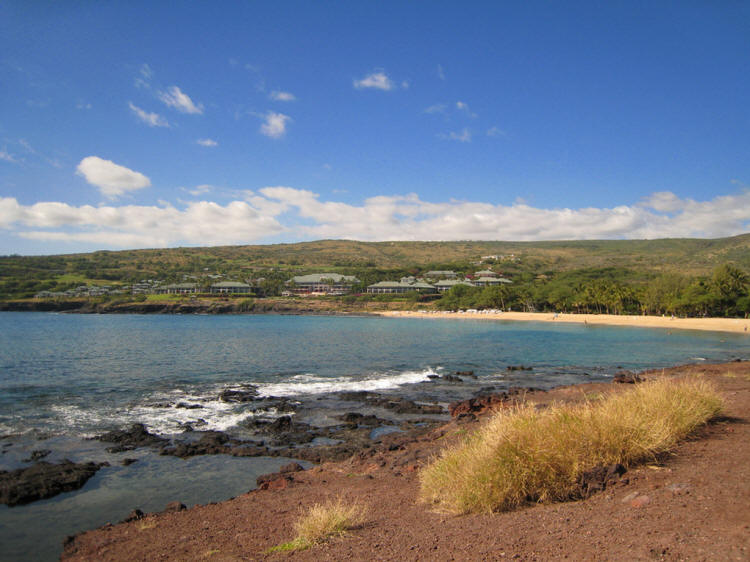 Time for a hike around the beach surrounding the hotel
Perched above the Pacific, Four Seasons presents an ocean-side paradise bordering a protected marine preserve. Laze on the white-sand beach below, snorkel amid spinner dolphins, or golf on two world-ranked courses. Explore this untouched island playground, and experience your own private Hawaii.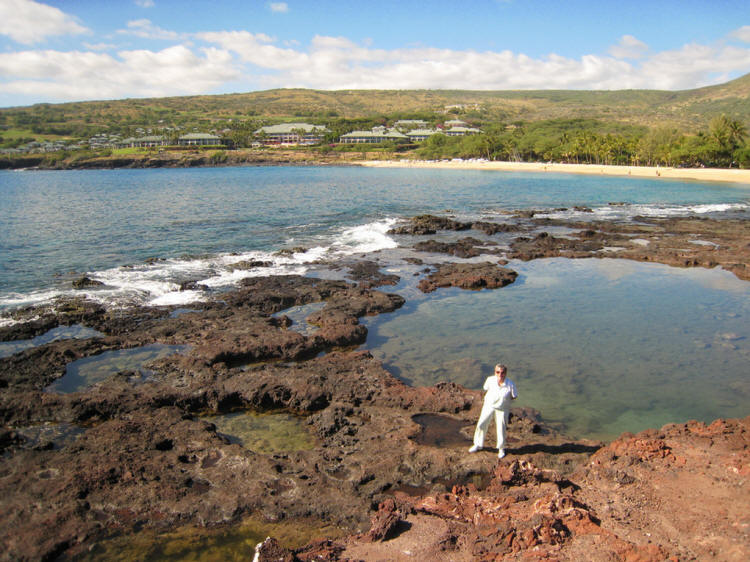 Tide pools are a must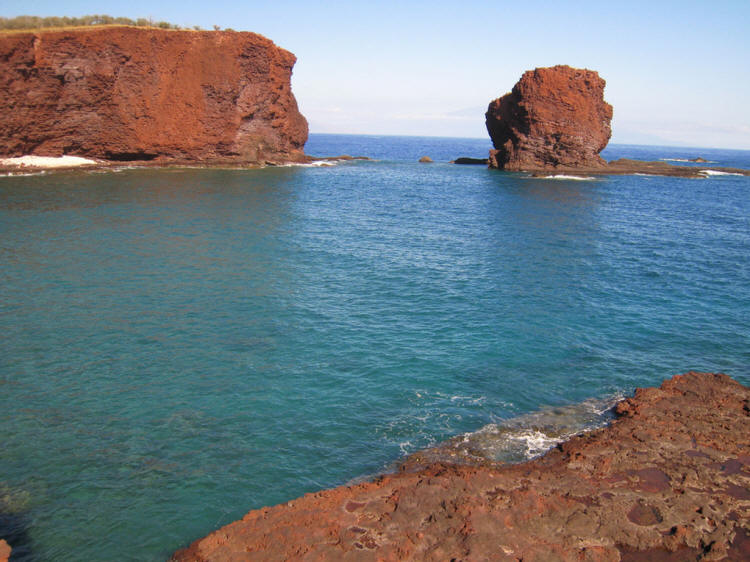 We walked up to see the view from above!
Riedinger On The Other End!

Sue's girl friend checking in with us