Experience At Koele
Designed by golf legend Greg Norman and architect Ted Robinson, this championship course offers stunning views of mountains and lush greens, with the ocean in the distance. It offers dramatic contrast to The Challenge at Manele, with a cooler climate, wooded slopes, manicured bunkers and terraced water hazards. The course begins on a plateau nearly 2,000 feet (610 metres) above sea level, with sweeping views of Maui and Molokai across the ocean channel.
The signature hole, Number 17, plays from a 250-foot (76-metre) elevated tee to a fairway bordered by a lake on one side and dense foliage the other. The front nine move dramatically through ravines wooded with pine, koa and eucalyptus trees, and seven lakes and flowing streams with cascading waterfalls dot the entire course. No other course offers a more incredible combination of highland terrain, inspired landscape architecture and a range of play challenges.
The 17th Hole Was Beautiful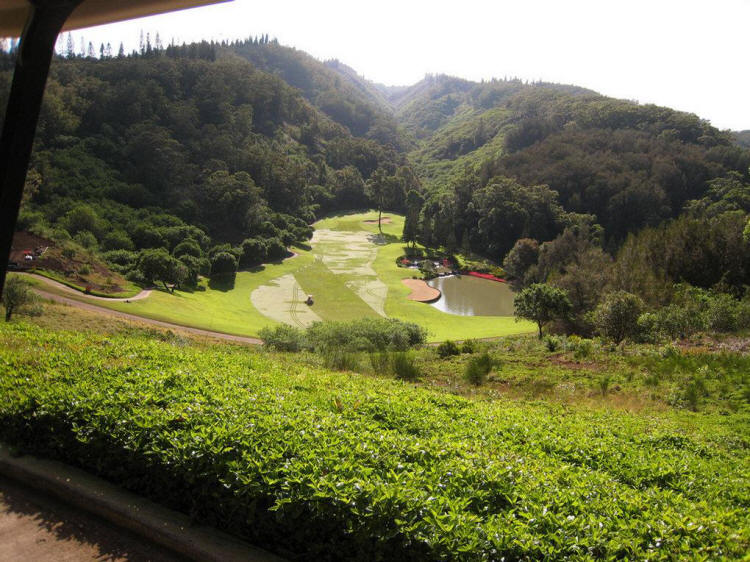 Skies are always like paintnigs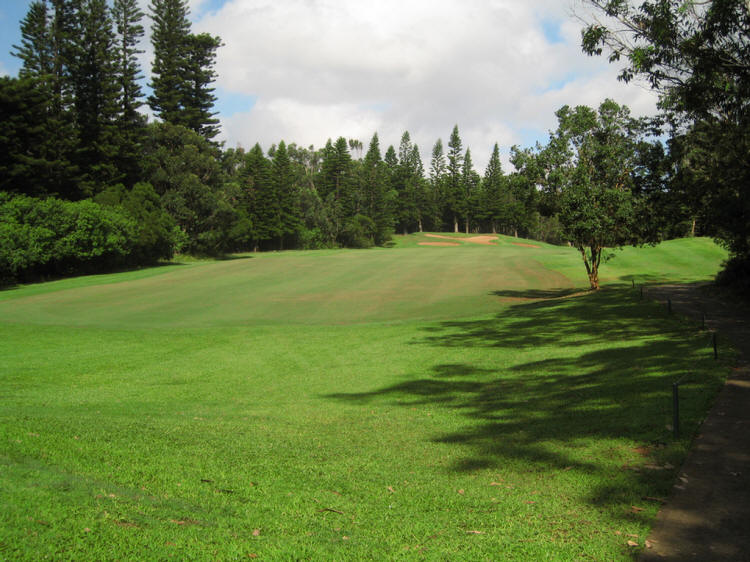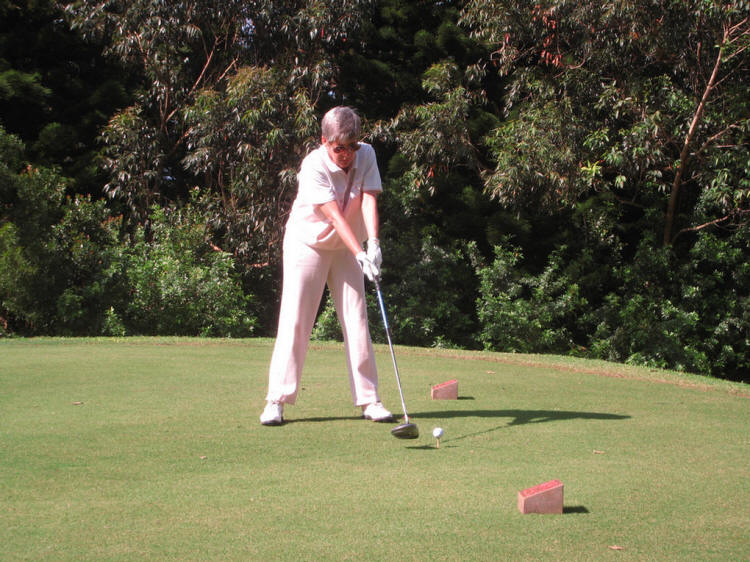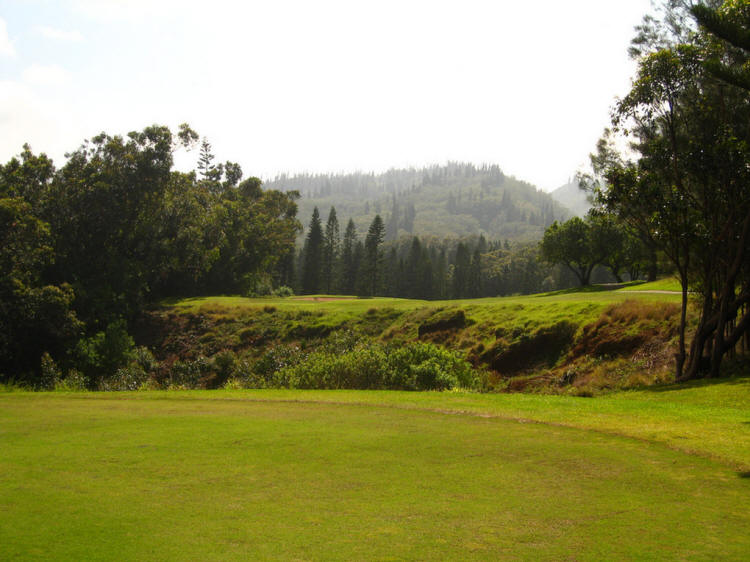 Happy trails to you until we "T" again!

Like like San Franscisco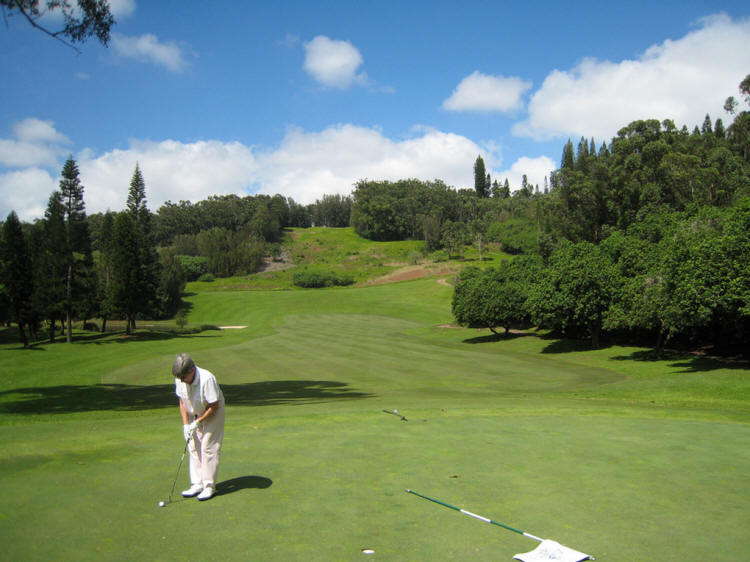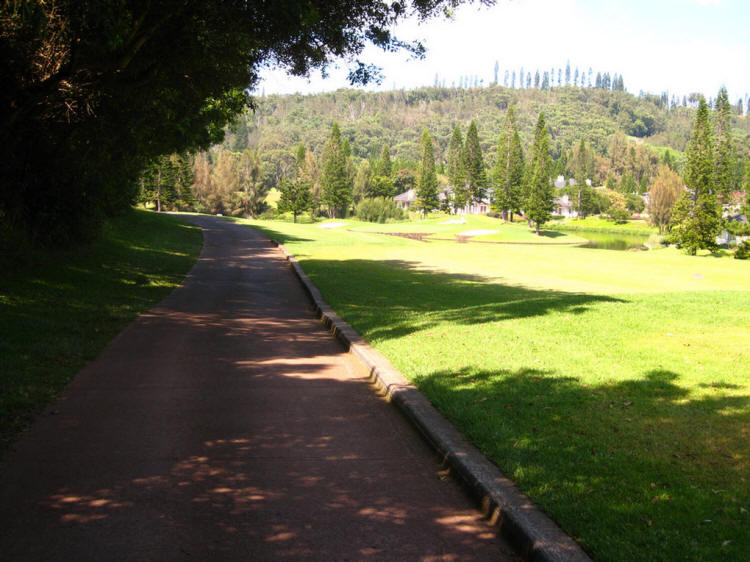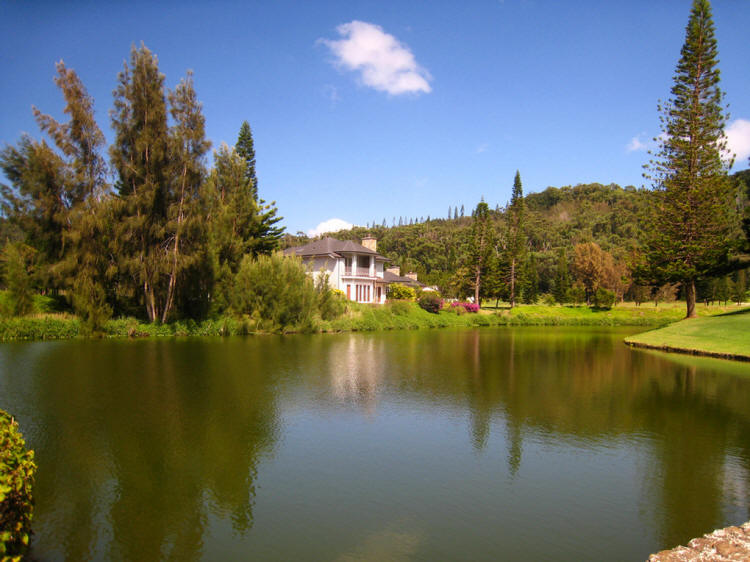 Nice homes adjoin the course
Second Time Out (The NExt Day) Was A "Wet One"
We were not sure about the rain but we tried anyway...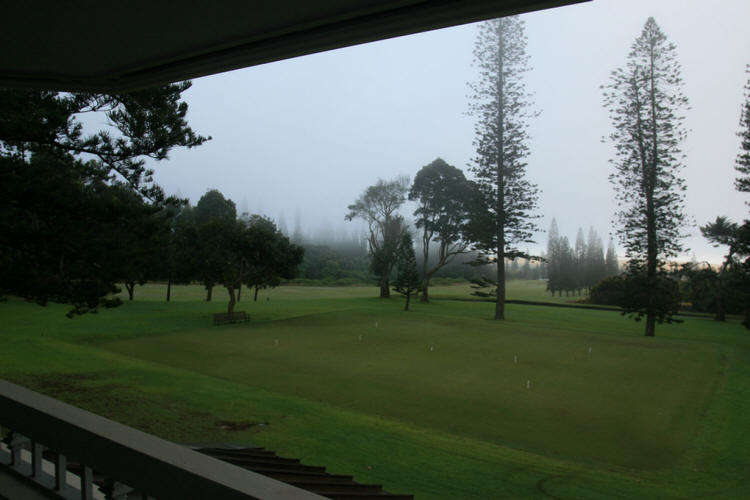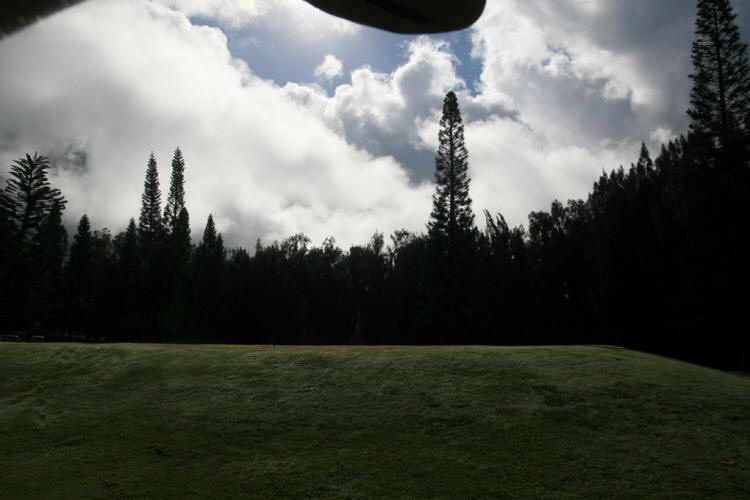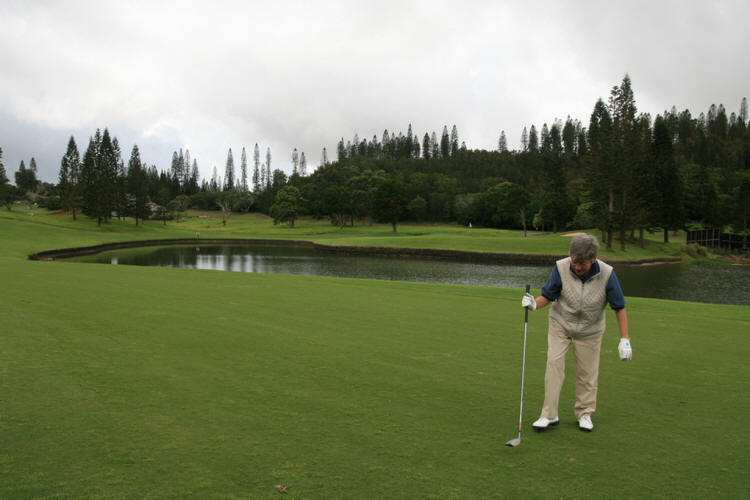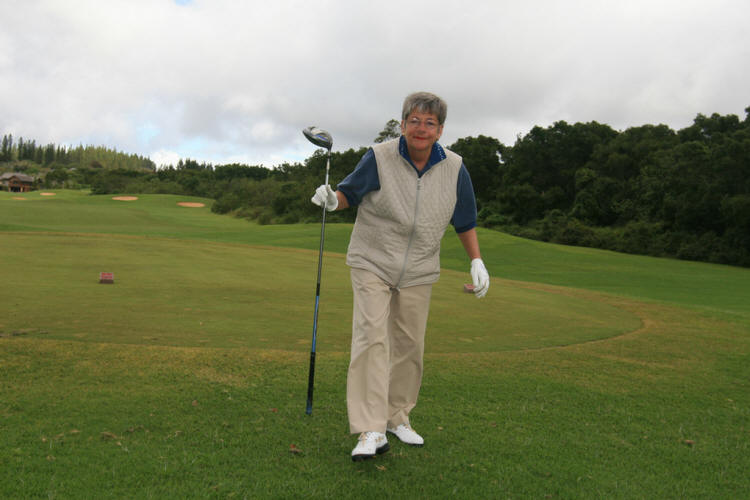 And it is an umbrella also!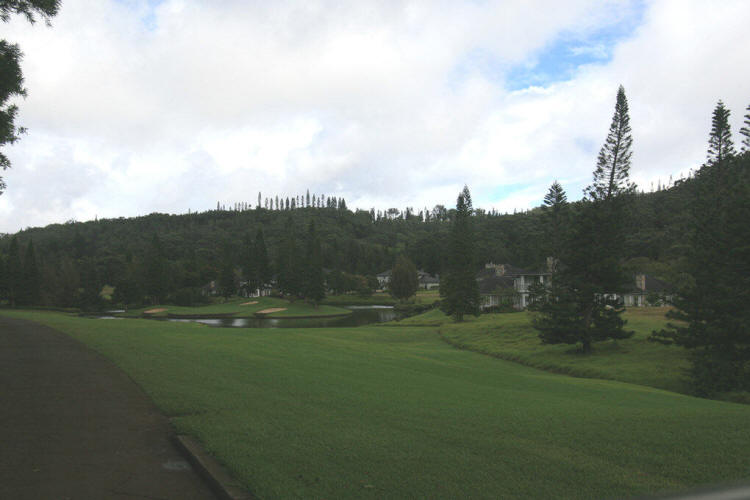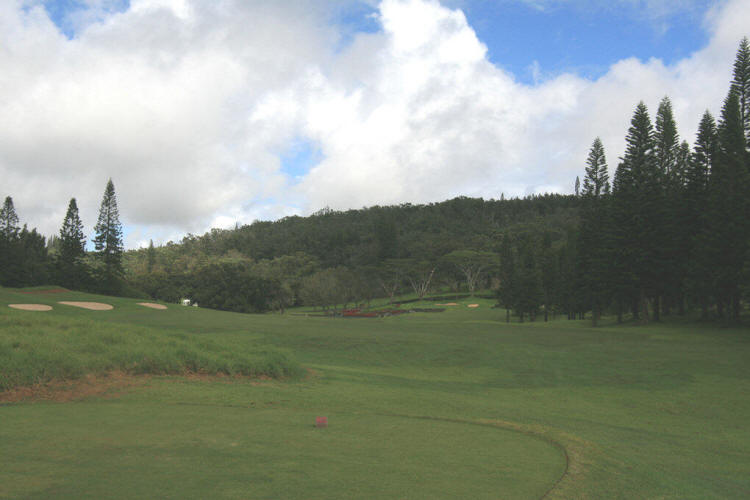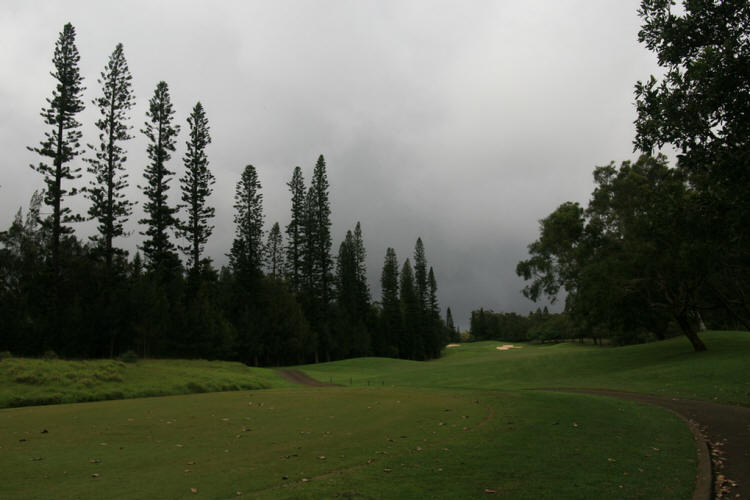 Storm is brewing up quite a wind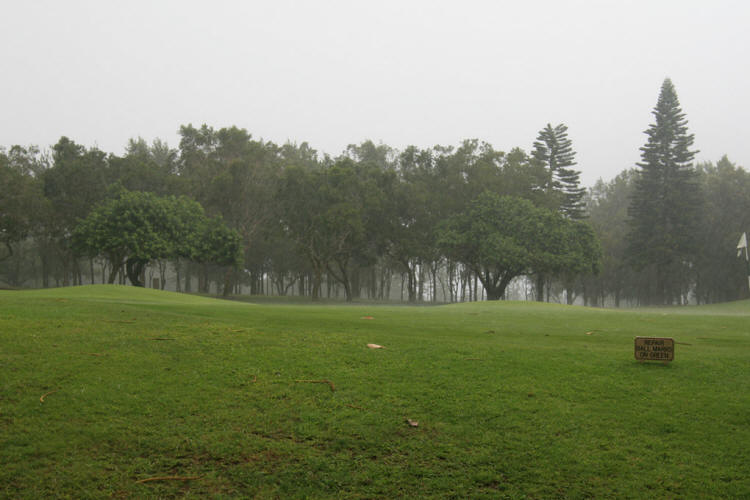 Yes it is... torrential rain being dumped from those pretty white clouds! We got rained
on three times before giving up on the 13th hole!

One word.... Wet! So we headed to a round at Manele where the weather was just fine!