Barn Raising - Garage Raising - What Is The Difference? 8/13/2014
Irene moved into a new home but it did not have a covered garage. When we saw her new car being buried in Chinese Elm leaves we had to do something! We enlisted Ed Roberts (known as the Chief Designer In Charge), Del (Chief Grinder), and Paul (Gofer*) to come up with a solution!
* Gofer = Go for this, go for that!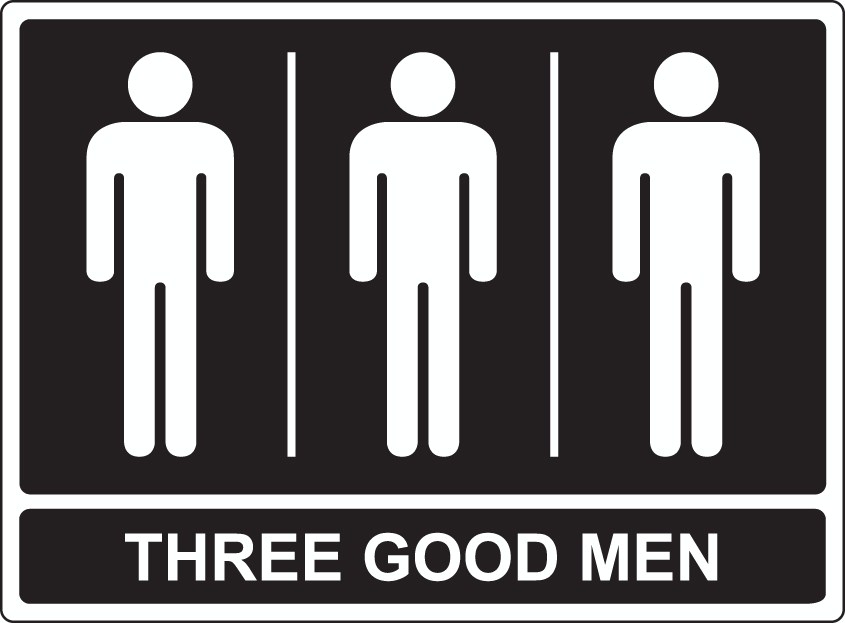 SPECIAL THANKS to Ed Roberts who did the planning, design, and getting the parts necessary to make the car port come together!
Did You Know? - A barn garage raising, also historically called a "raising bee" or "rearing" in the U.K., describes a collective action of a community, in which a barn garage for one of the members is built or rebuilt collectively by members of the community. Barn Garage raising was particularly common in 18th- and 19th-century rural North America.
A barn garage was a necessary structure for any farmer, for example for storage of cereals and hay and keeping of animals. Yet a barn garage was also a large and costly structure, the assembly of which required more labor than a typical family could provide.
A Barn Garage raising addressed the need by enlisting members of the community, unpaid, to assist in the building of their neighbors' barns. Because each member was entitled to recruit others for help, the favor would eventually return to each participant.
We asked about Ed's plan and we decided it was excellent! One reason we knew he was right is because of the experience of the team... Almost 230 years between the guys!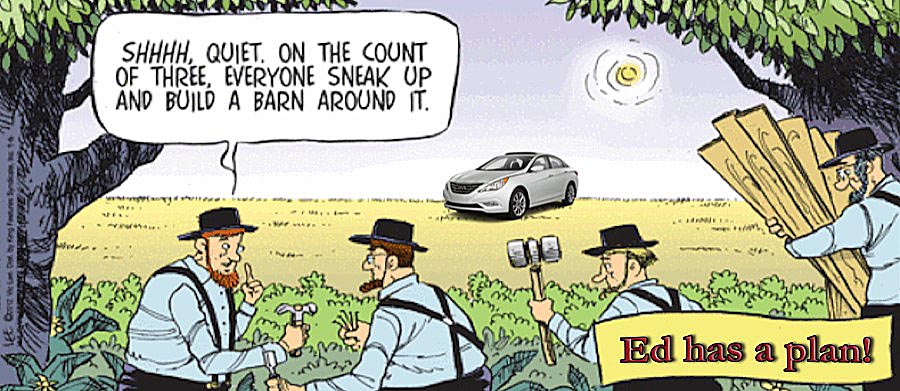 Ed and Del worked yesterday (Tuesday) laying everything out and making two of the three overhead supports. Today (Wednesday) the third overhead was be completed, the uprights prepped and the entire unit assembled!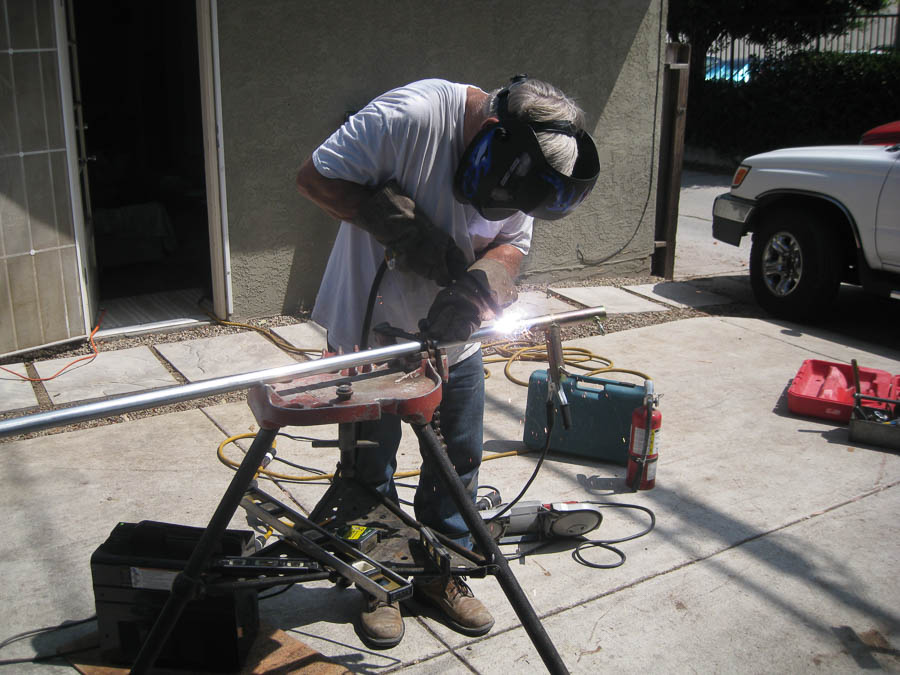 Ed does most of the welding of the pipes and brackets

Del was in his "Masked Grinder" costume
The disguise was good but he selected a transparent mask
We knew who he was!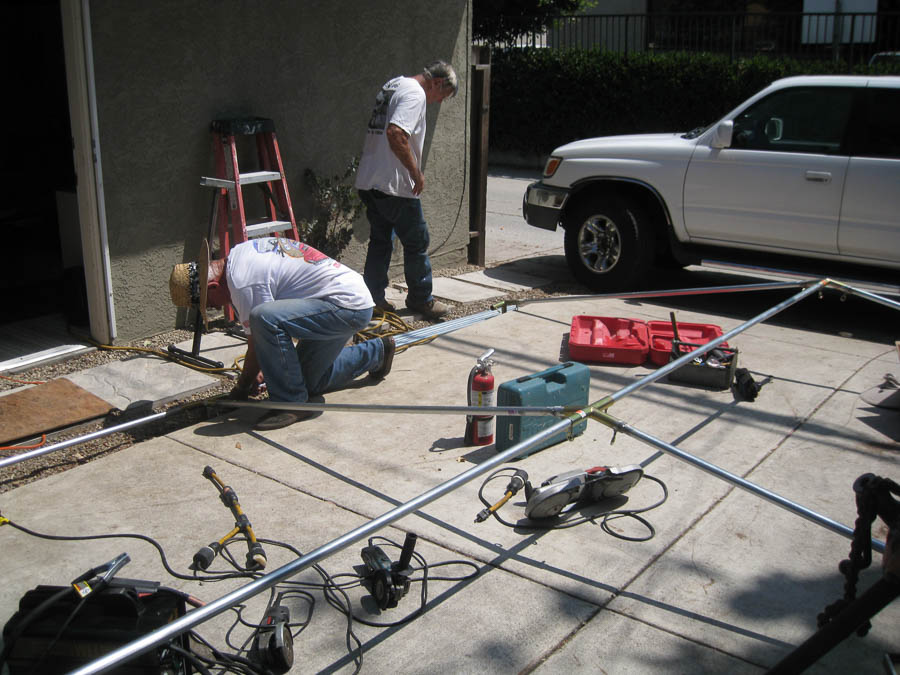 Boys love their toys!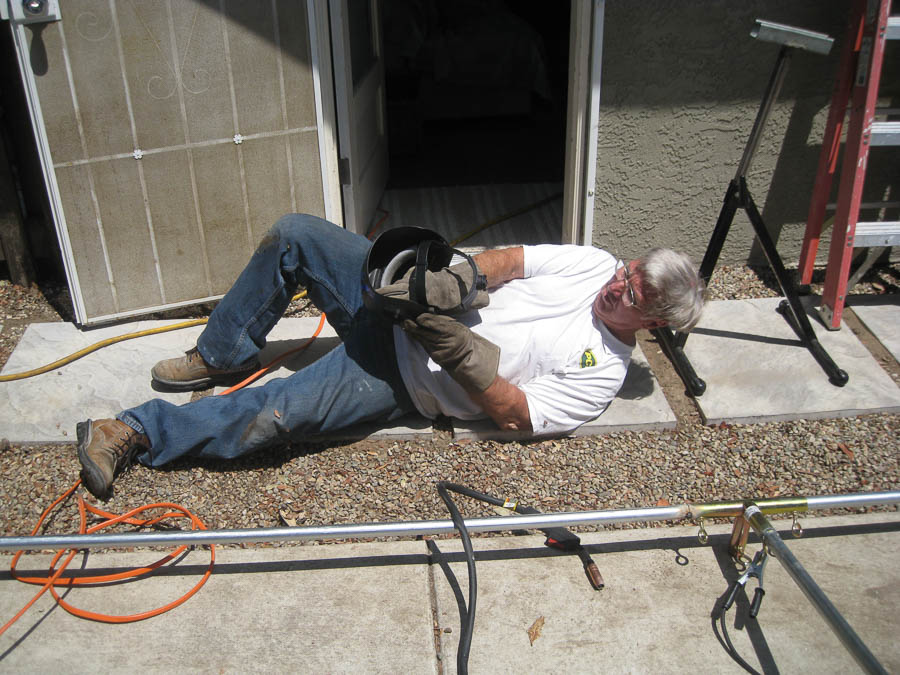 Ed was found laying down on the job...
We woke him up after a 30 minute nap

Ed did not have quite as far to fall

Sometimes we refer to him as "The Wild Welder"

One side is up! Time for a break

We finally rasied the roof!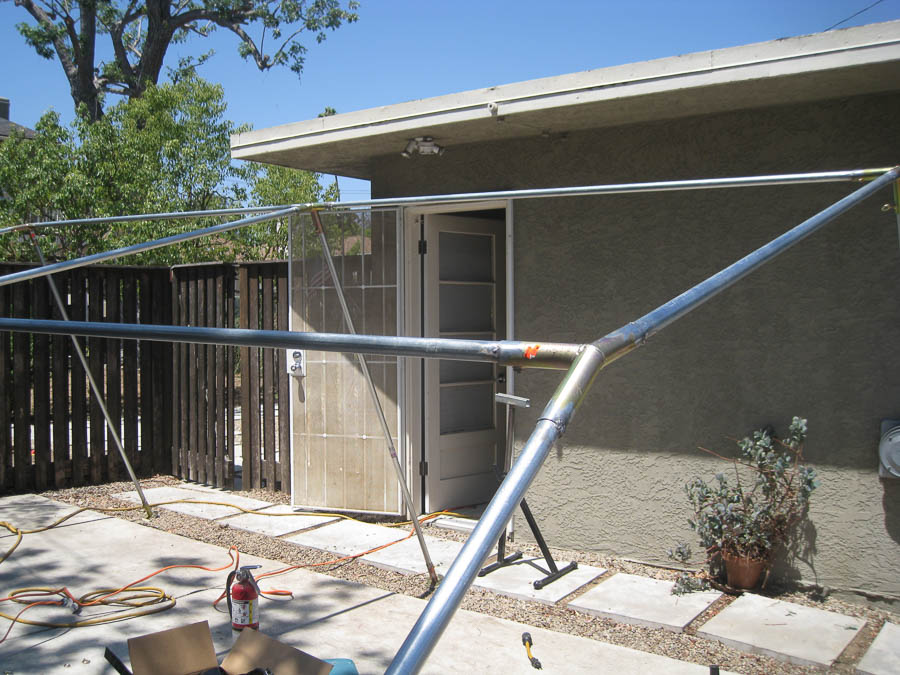 So far... It is holding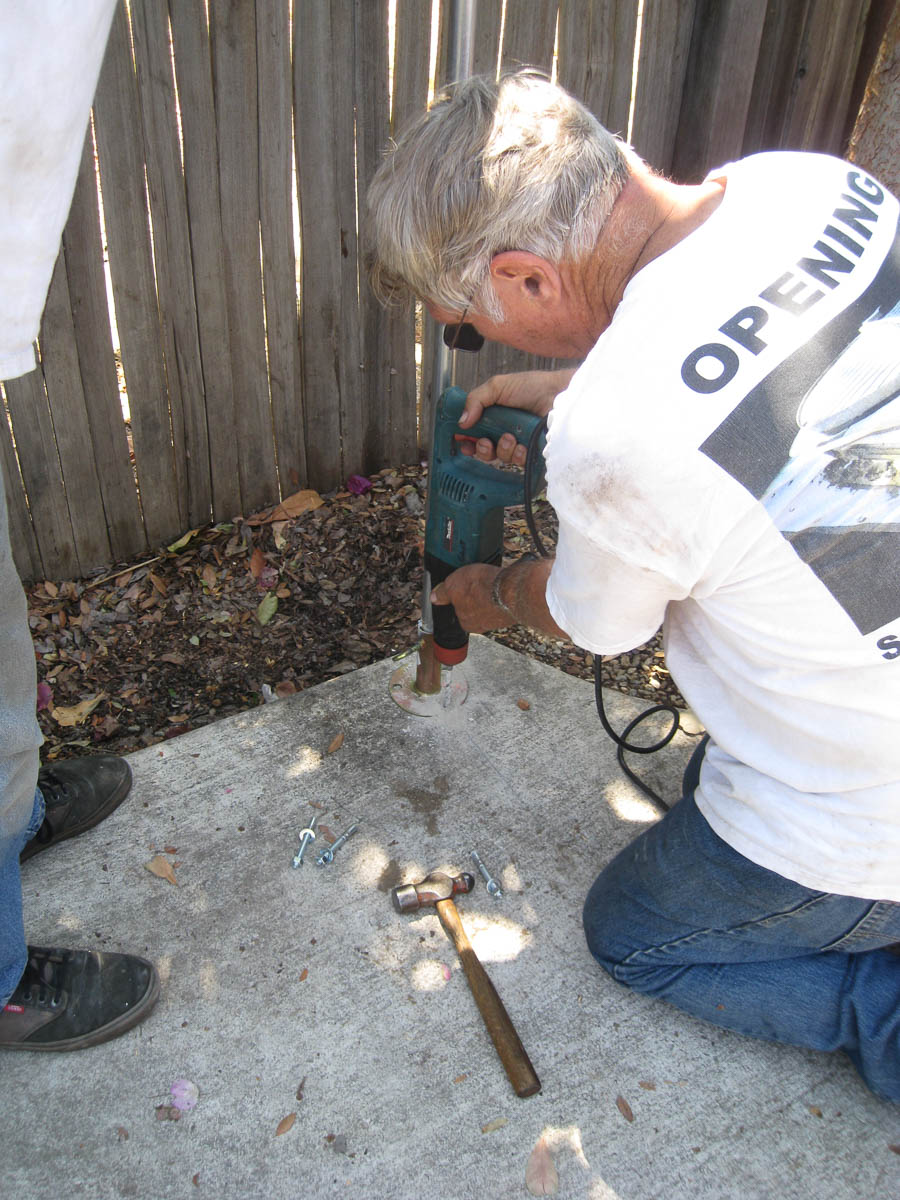 Time to drill into the Earth and put in the anchors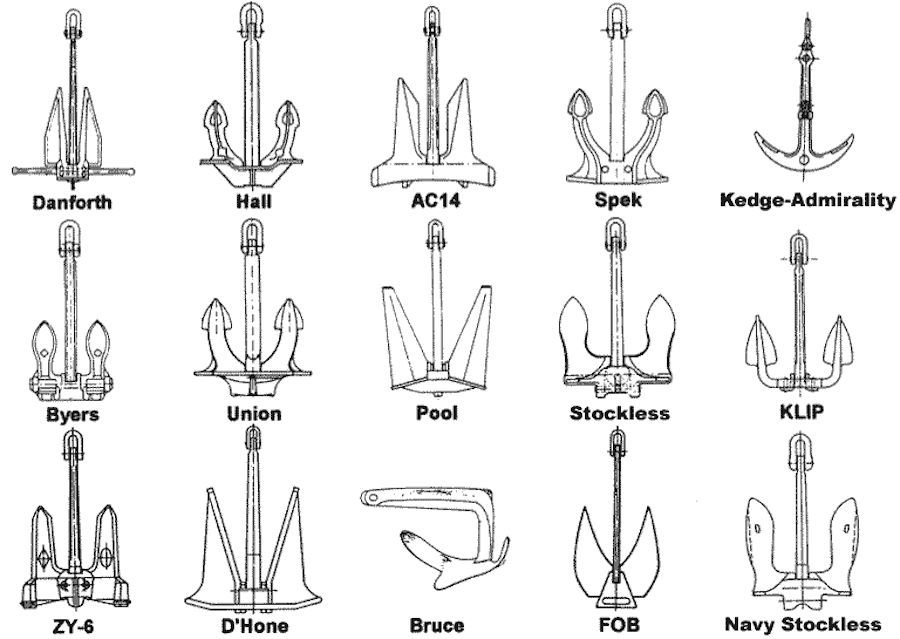 Ed made the anchor selection based upon all of the stress factors

Paul loves watching work.... He could do it all day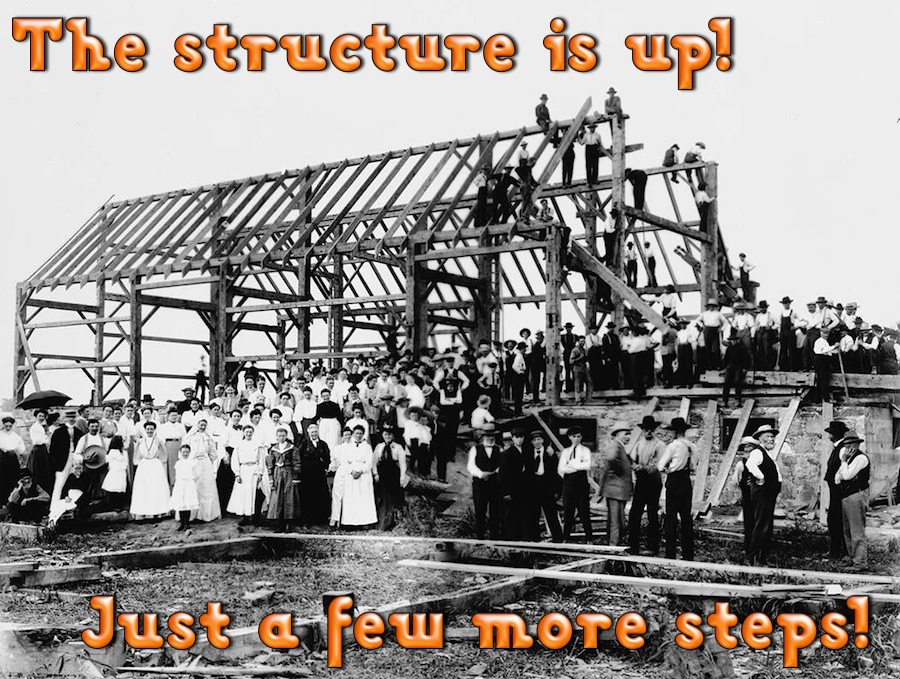 Huey, Dewey, and Louie or...
Paul, Ed, and Del

Sue was the photographer

The welding took time because every joint was touched
Did You Know? - Barn raising as a method of providing construction labor had become rare by the close of the 19th century. By that time, most frontier communities already had barns and those that did not were constructing them using hired labor. Mennonite and Amish communities carried on the tradition, however, and continue to do so to this day.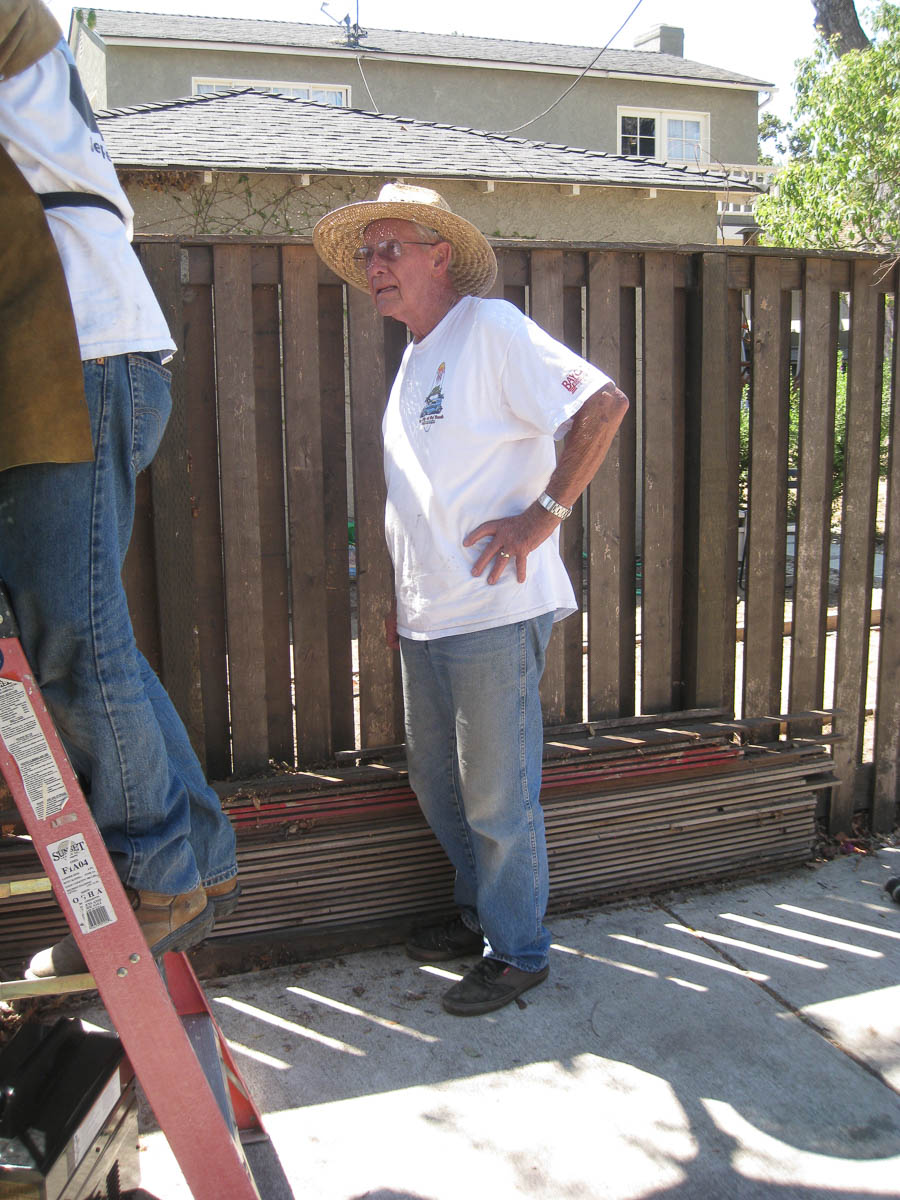 Del makes sure the weld is correct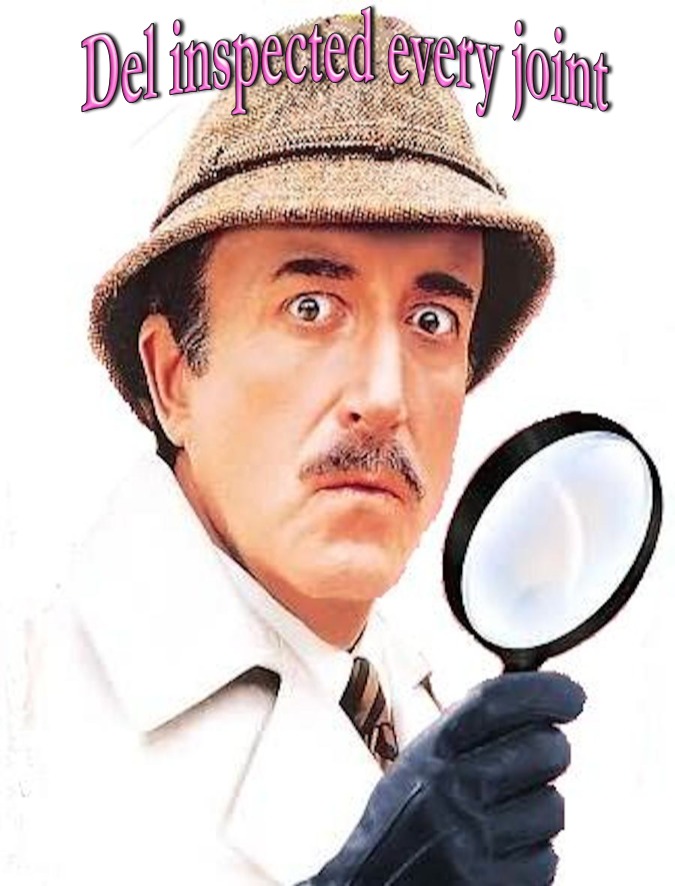 Yes... We had a bucket of water available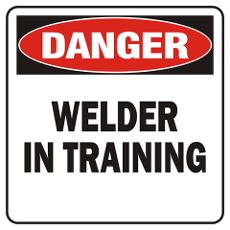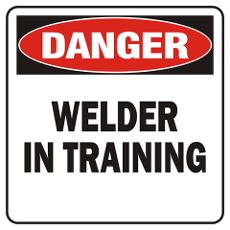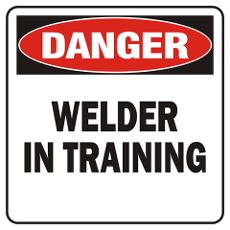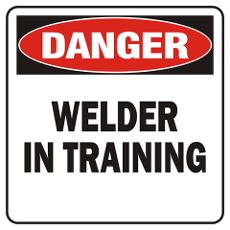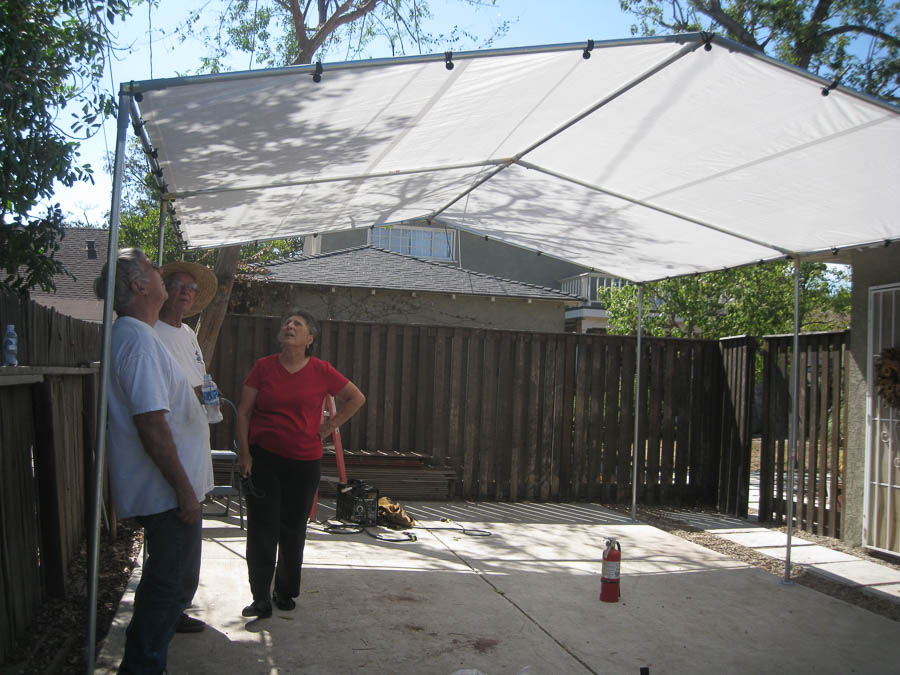 We decided not to let the garage remain topless!

It's wide enough for Irene to make it into the garage

Ed, Del, Irene, and Sue do a final inspection

Good days work! Ed's expert planning made it possible

OK Irene.... Now you must try it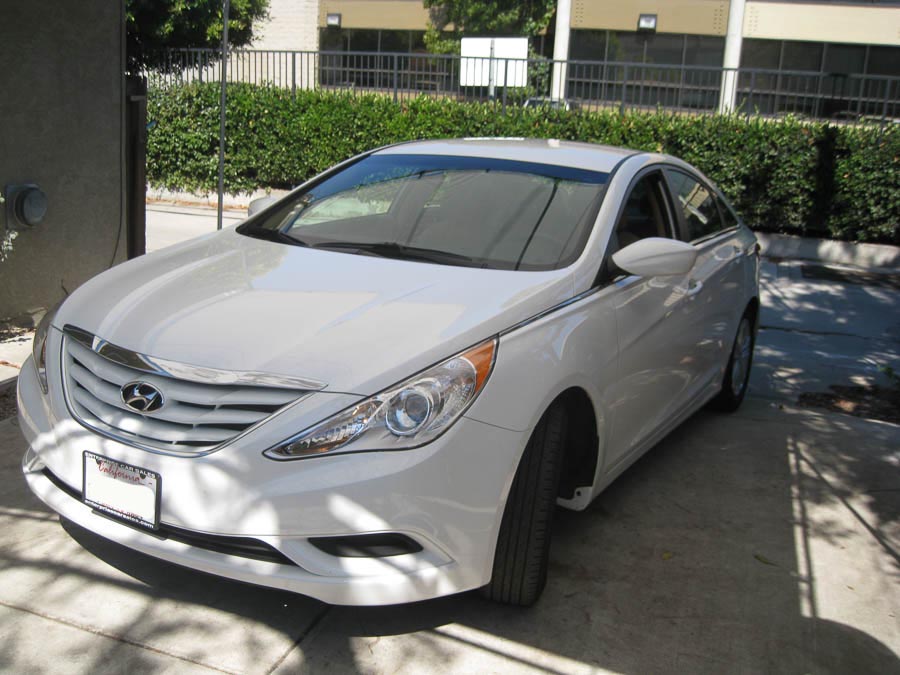 Lookout.... Here she comes... Notice the burning tires

It fits... Yeah!
No more leaves in the air intake!

"Plenty of room to get out after I park!"

Until we meet again!!!
Irene Made The Workers A Greek Lunch On January 19th 2015!
Irene slaved over the Greek feast for days... We all arrived at 11:30 and ate and visited for almost three hours. We started out with champagne and even Del partook of the bubbley!
Did You Know? - Greek cuisine is a Mediterranean cuisine. Contemporary Greek cookery makes wide use of olive oil, vegetables and herbs, grains and bread, wine, fish, and various meats, including lamb, poultry, rabbit and pork. Also important are olives, cheese, eggplant (aubergine), zucchini (courgette), and yogurt. Greek desserts are characterized by the dominant use of nuts and honey.

Ed and Irene in the kitchen getting ready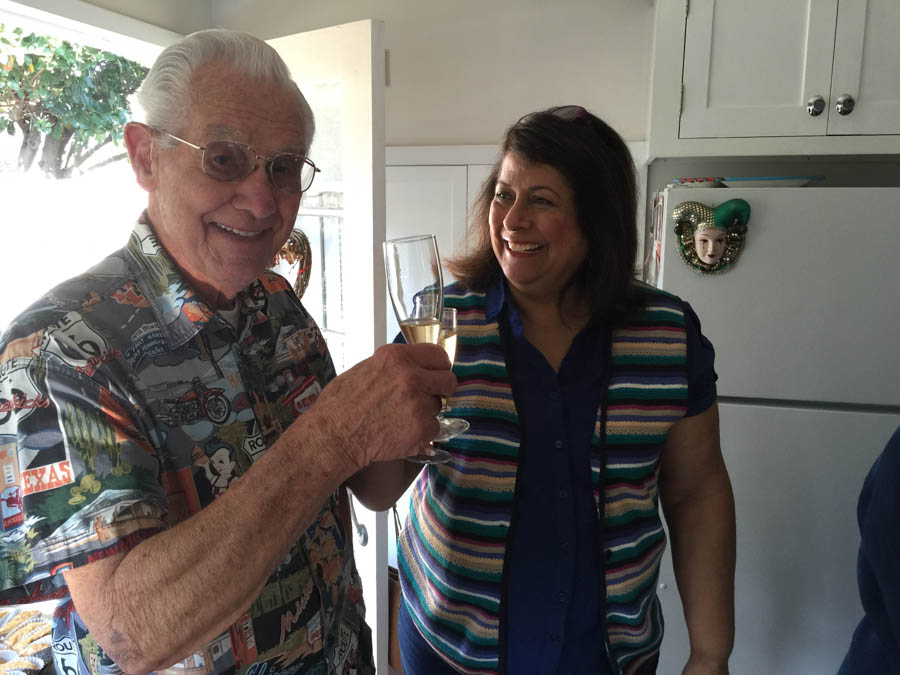 Del has champagne???

Kathy supervising the preparations

Here's to friendship!

Cheese appetizers... They disappeared quickly

Cheeses and olives... Yum!

Irene prepared meat and veggie pastitsio (Irene does it without tomatoes)
Did You Know? - Pastitsio (Greek: ?????????, past?tsio; [pa?stitsio], from Italian "pasticcio") ), sometimes spelled pastichio, is a Greek and Mediterranean baked pasta dish including ground beef and b?chamel sauce in its best-known form.
The typical Greek version has a bottom layer that is bucatini or other tubular pasta, with cheese and egg as a binder; a middle layer of ground beef, veal or lamb with tomato and cinnamon, nutmeg or allspice; another layer of pasta; and a top layer of sauce, varying from an egg-based custard to a flour-based B?chamel or a B?chamel with cheese (known as Mornay sauce in France). Grated cheese is often sprinkled on top. Pastitsio is a common dish, and is often served as a main course, with a salad.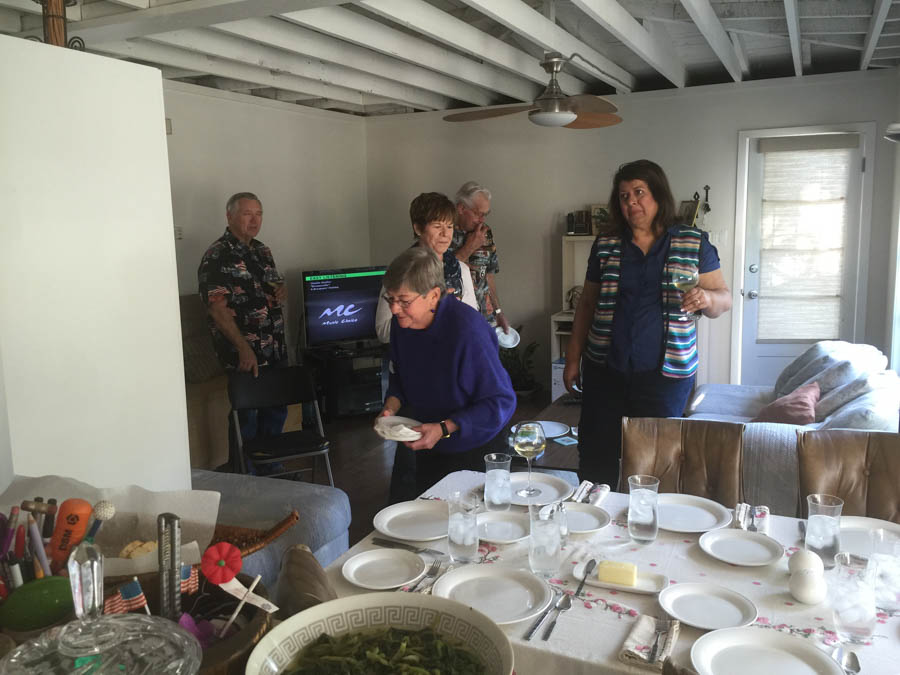 A wonderful lunch and fantastic company

Ed and Kathy sitting back and enjoying life