Africa Awaits Janice But Is Africa Ready? (Page One)
It's a five country African Adventure October 10-22, 2016. Hang on, it is going to be a wild ride! The itinerary was busy... It is called "wildlife to wine" five-country tour of Africa.
In just two weeks, we experienced an adventure of a lifetime. We started off with gorilla trekking in Rwanda, a visit to the genocide museum in Kigali, onto Victoria Falls and safari adventures on the mighty Zambezi River in Zimbabwe, a safari in Chobe National Park in Botswana, a tour in Zambia and then to the beautiful wine country of Cape Town in South Africa.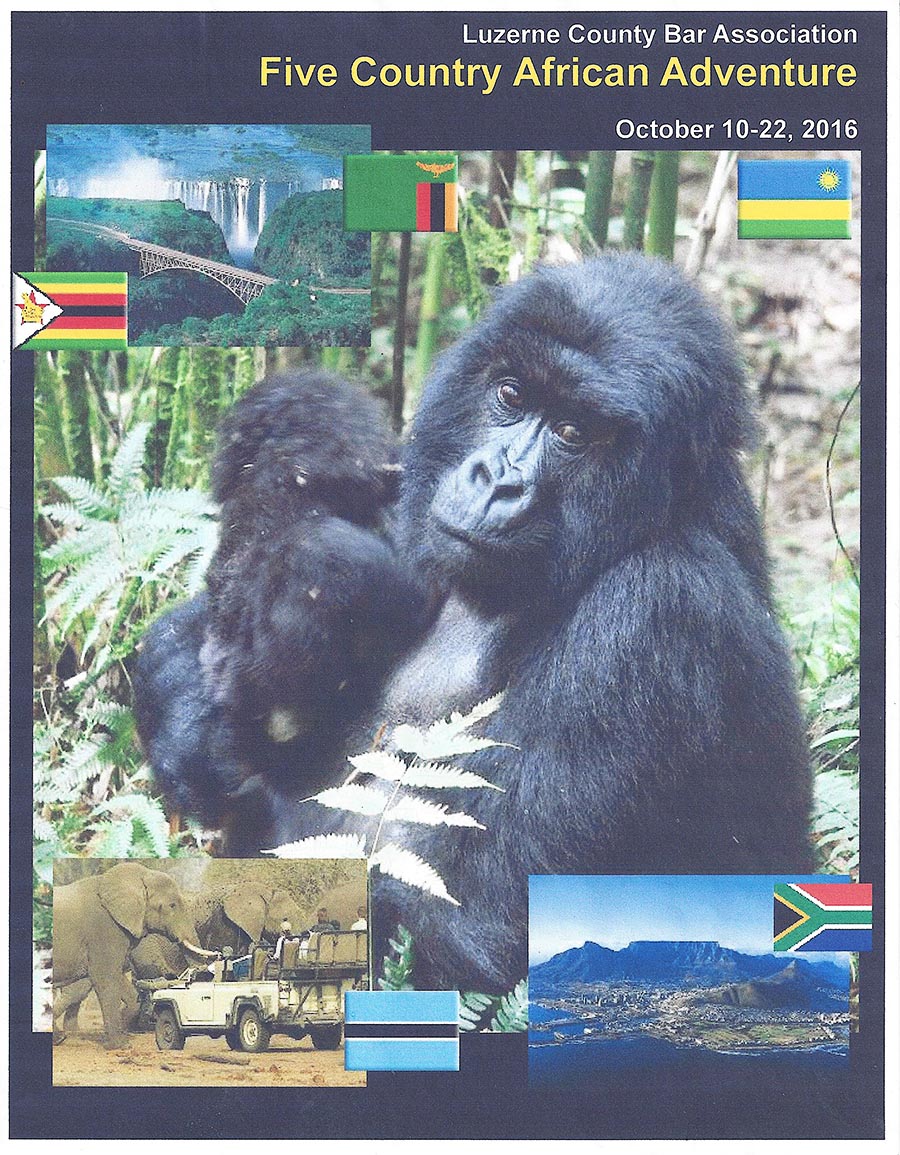 Click on the individual pages to bring them up in full size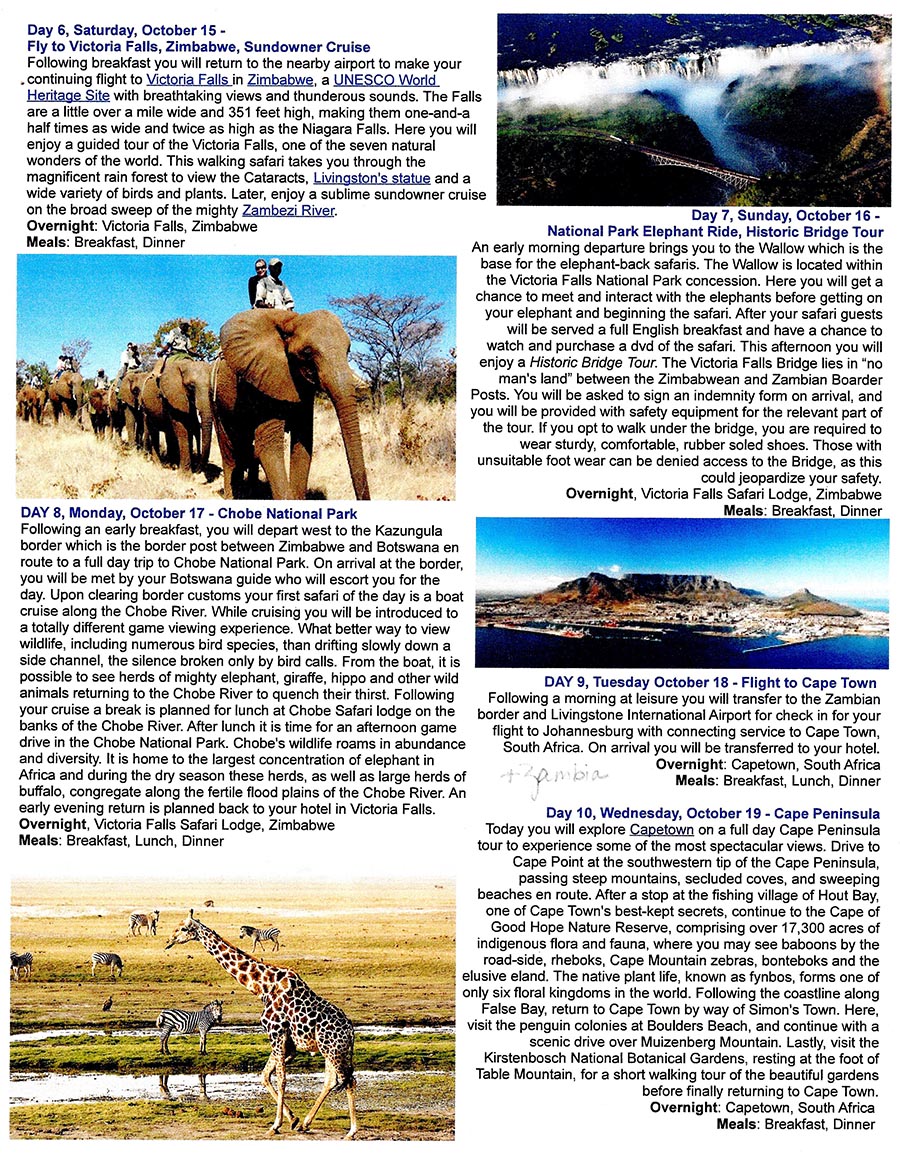 Flying... The only way to go!

Let's Get Started, To Rwanda (Page Two)