To Green Bay (Packers Game) Via Railroad Museum (Page Five)
Up and going this morning as we have 123 miles to cover before the game tonight. Perhaps a stop at a local railroad museum is in order?

One hour 23 minutes right down 57 to the game!

Goodbye Sister Bay.... See you again!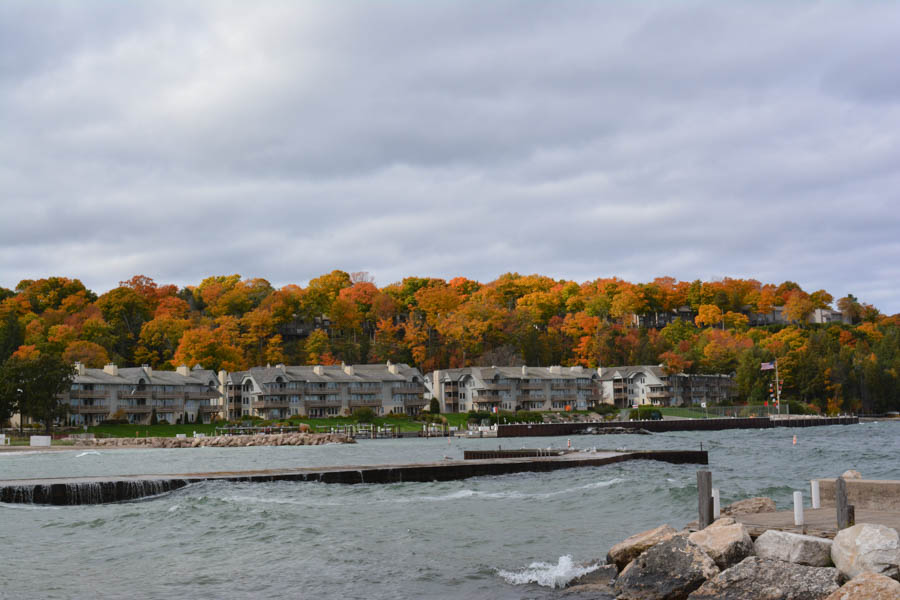 The water seems churned up a bit today

The open outdoor bar seems not to be crowded at Al Johnson's Restaurant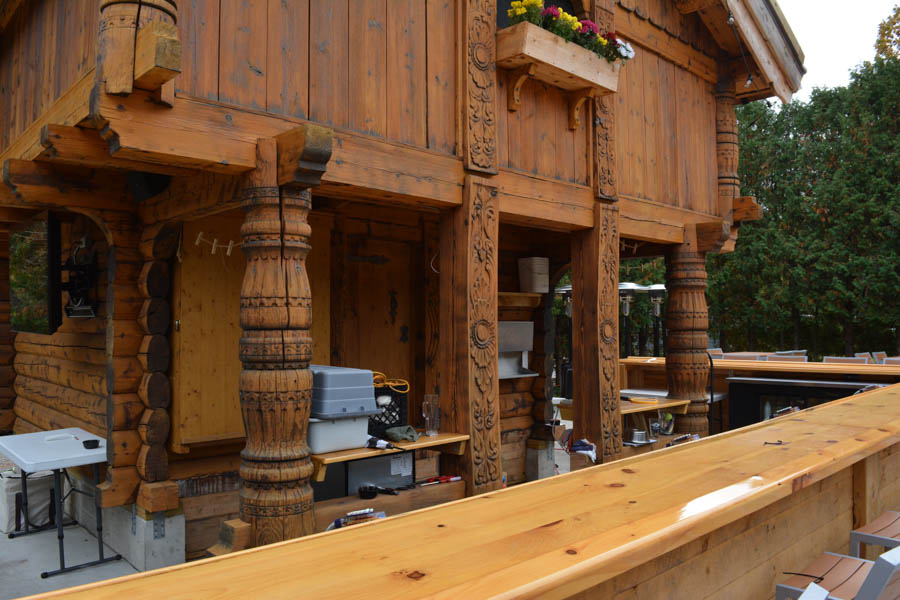 Great wood carvings

Perhaps we will dine inside?

This is where they prepare fried ice cubes (just kidding) during the winter!

Great public golf course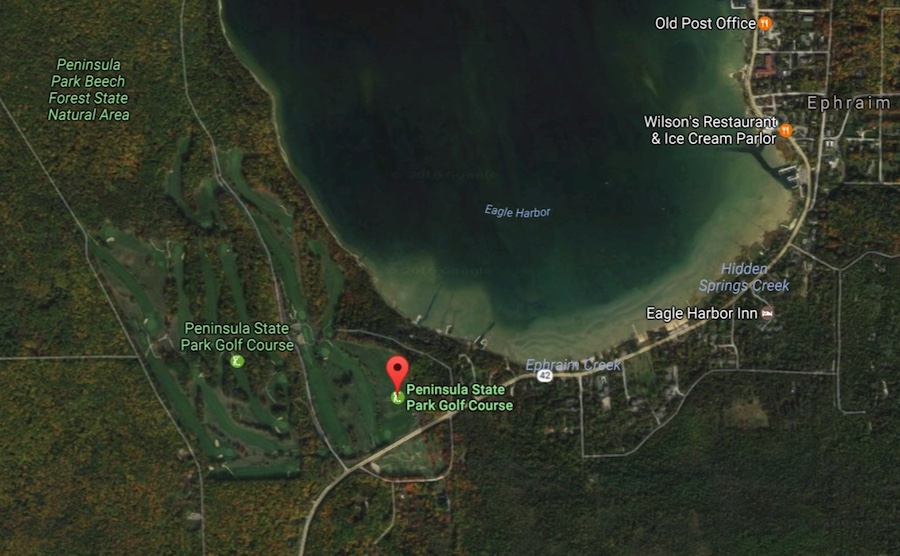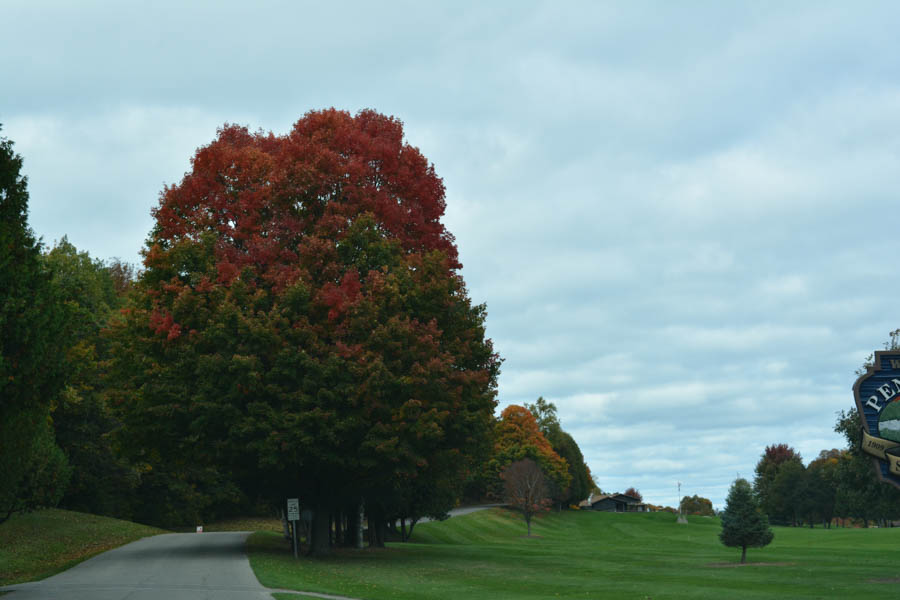 Little cool for California people!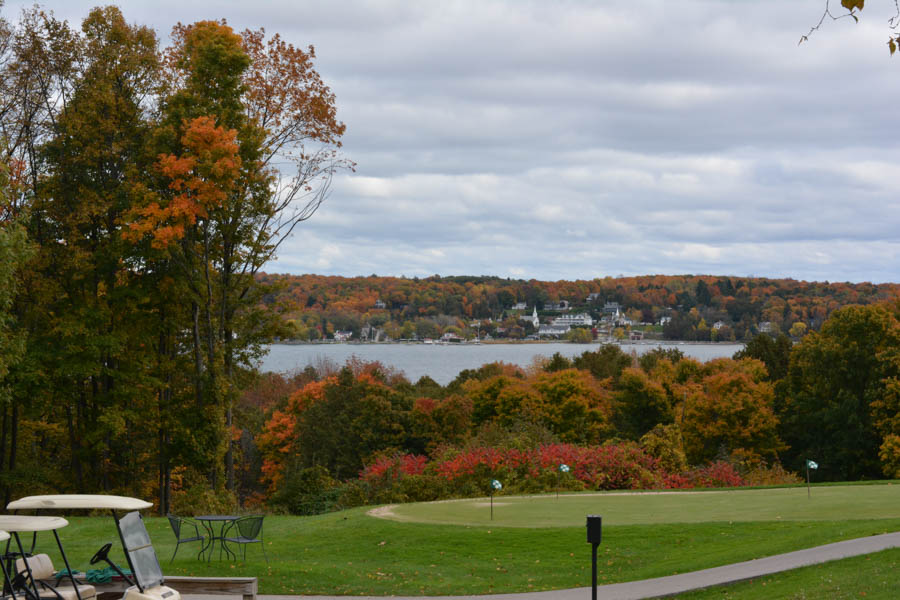 Great views from the greens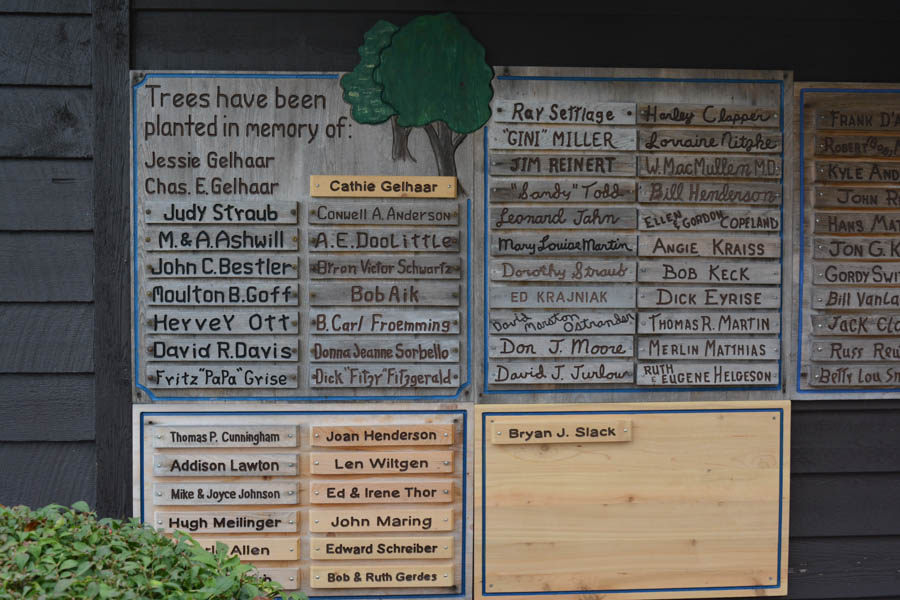 Trees are planted for everyone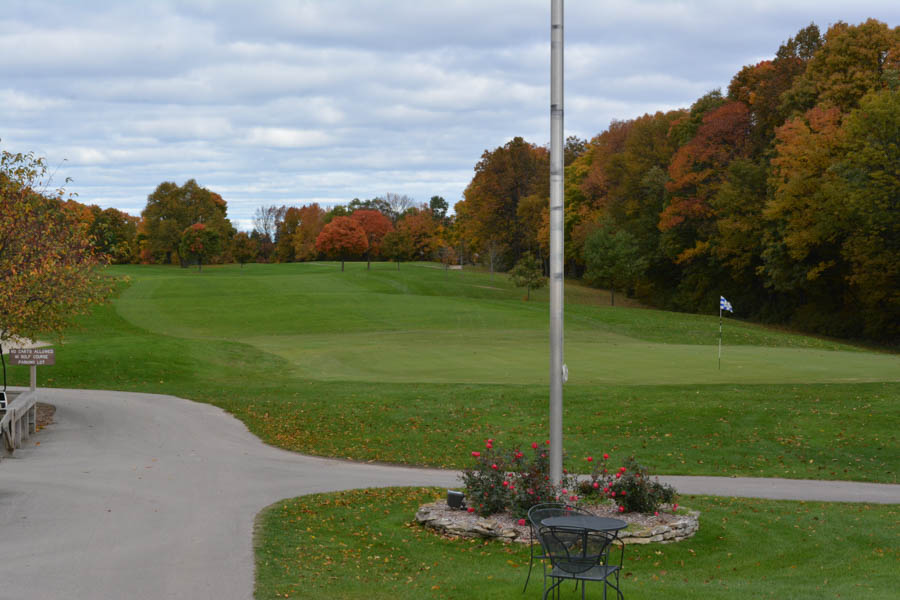 No one is out... wonder why?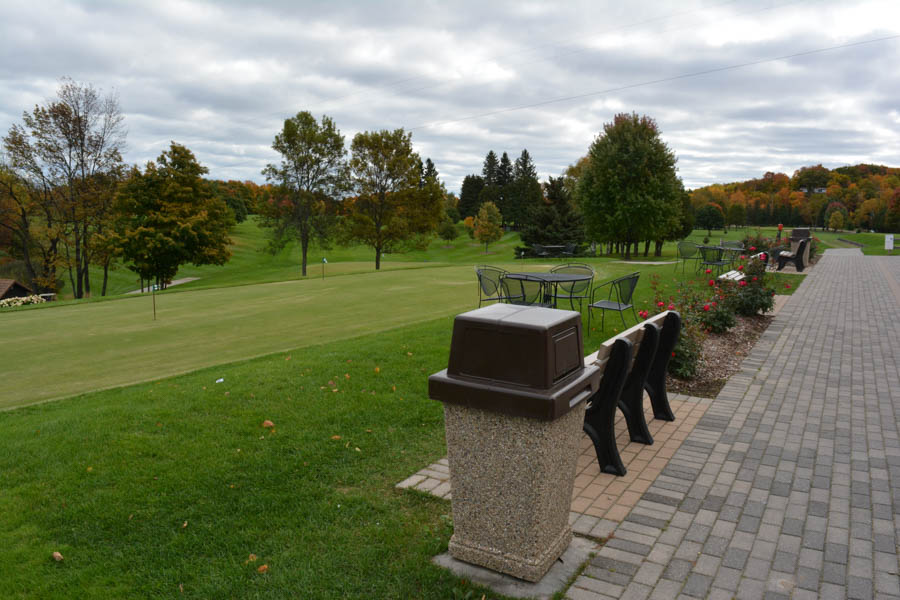 Sit and watch the world go by!

Yes... It is October and the pumpkins are out in full force

Simply beautiful!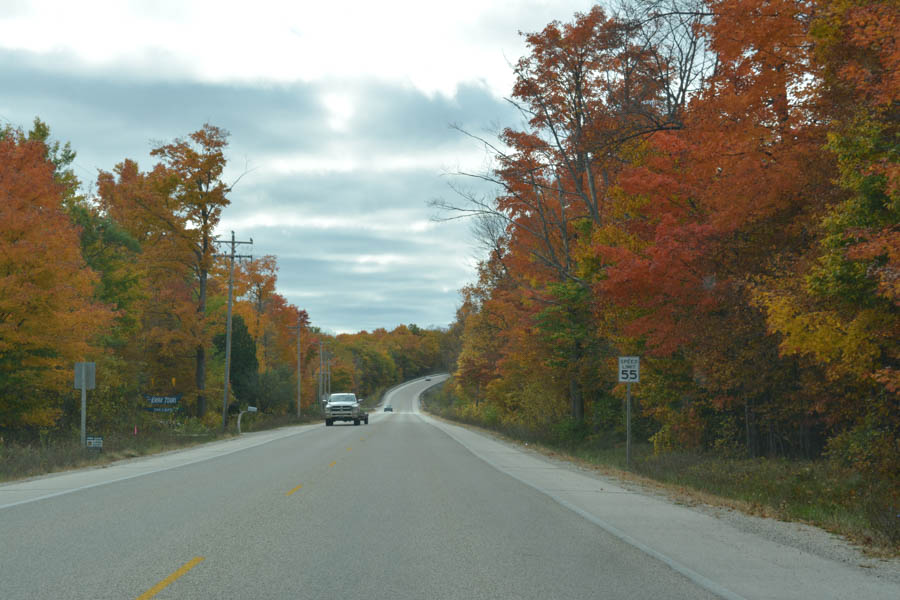 On our way... But wait... Railroad museum? Sloooooooooow down!
Stop!!! The National Railroad Museum?

2285 S Broadway, Green Bay, WI 54304
Wikipedia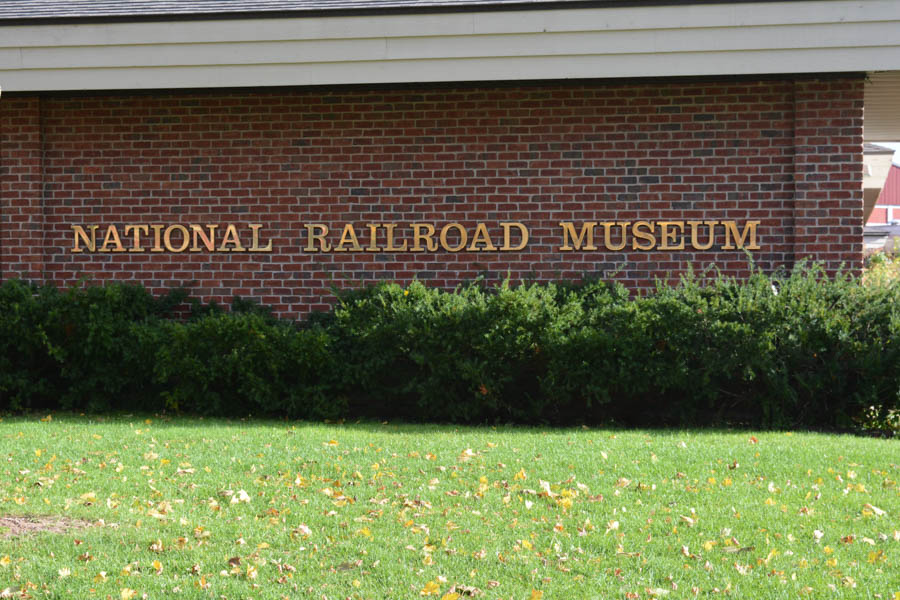 Come on in and spend a while... Average visit time is 2.5 hours
Did You Know? - Welcome to the National Railroad Museum! Our mission is to inspire lifelong learning by providing dynamic educational opportunities through the preservation of railroad objects, engaging exhibits and innovative programs.
The Museum maintains a noteworthy collection of railroad objects, photographs, manuscripts and rolling stock. The Museum's educational programs for students are interactive and reinforce school curriculum including arts and history as well as science, technology, engineering and math (STEM) fields of study. The Museum also offers a variety of educational opportunities for adults.
The impact of the Museum is significant, with an annual attendance of 75,000. Two thirds of our members are families. On average, 5,600 patrons participate in educational programs per year. We invite you to come and explore the National Railroad Museum!
The National Railroad Museum (reporting mark NRMX) is a railroad museum located in Ashwaubenon, Wisconsin, in suburban Green Bay.
The museum is one of the oldest institutions in the United States dedicated to preserving and interpreting the nation's railroad history. It was founded in 1956 by community volunteers in Green Bay. Throughout its history, patron contributions have continued to create one of the largest railroad preservation institutions in the United States.
The National Railroad Museum has a large collection of rolling stock and spanning more than a century of railroading and a number of historic locomotives, including an Aerotrain, Union Pacific Big Boy No. 4017 (One of the world's largest steam locomotive types), and British Railways Class A4 No. 60008 Dwight D Eisenhower (ex-London & North Eastern Railway No. 4496 Golden Shuttle) and train used by the Supreme Allied Commander and his staff in the United Kingdom and continental Europe during World War II.
In addition to the rolling stock, there is a museum building housing a wide variety of railroad artifacts, an archive, and photography gallery. There is also a standard gage track around the perimeter of the grounds. There is also an 80-foot (24 m) high wooden observation tower with views of the river and Green Bay. The museum hosts an annual Day Out with Thomas event, where Thomas the Tank Engine pulls young friends past the exhibited rolling stock.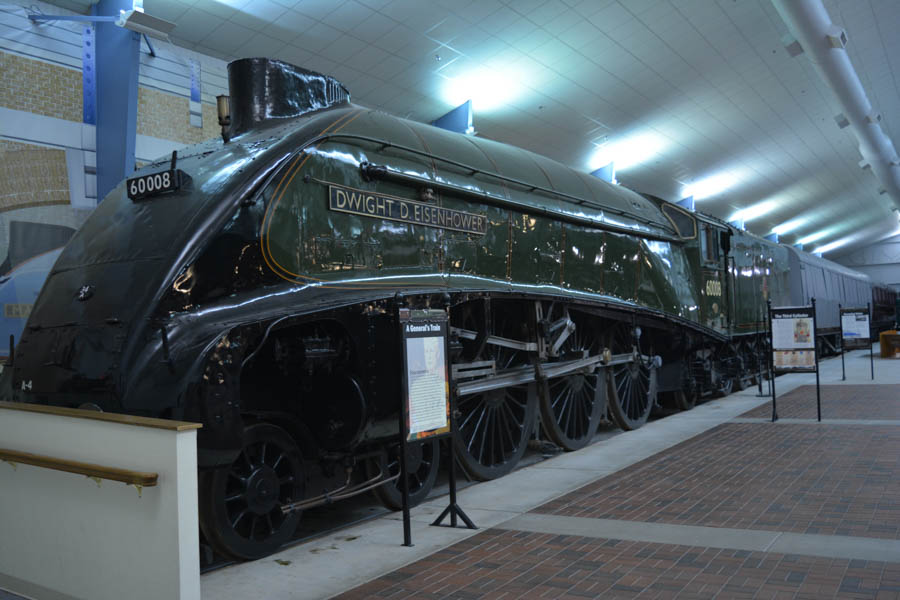 The Dwight Eisenhower Locomotive
Did You Know? - Built for the London & North Eastern Railway in 1937, this locomotive was originally numbered 4496 and named Golden Shuttle. It was renamed Dwight D. Eisenhower after World War II and renumbered 8 on 23 November 1946 under Edward Thompson's LNER 1946 renumbering scheme. After nationalization in 1948 British Railways renumbered it 60008 on 29 October 1948. It was retired from service in 1963, and was moved to the National Railroad Museum in Green Bay, Wisconsin, United States, where it is currently on display. It returned to England in 2012 for display at the National Railway Museum in York when all surviving A4s were reunited. It returned to Green Bay in 2014.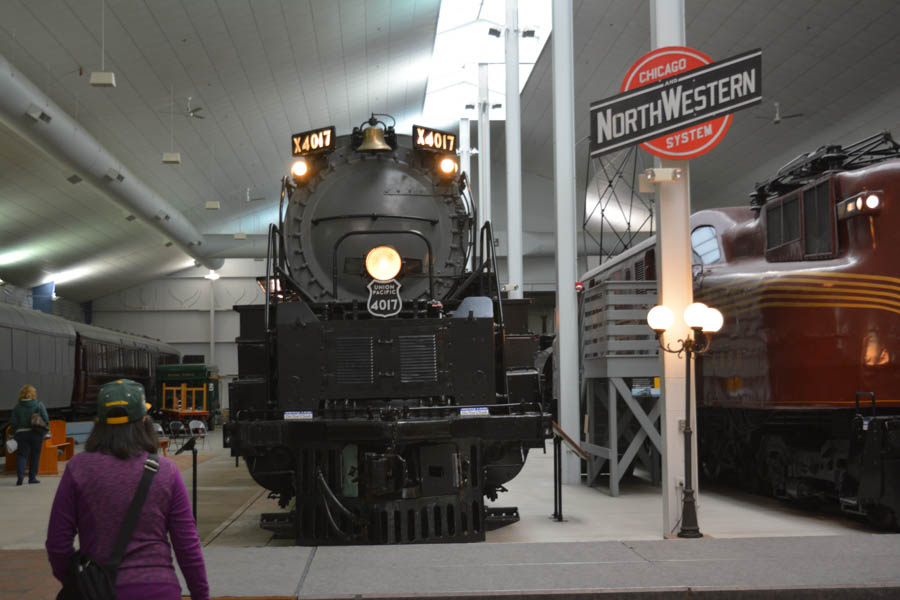 In magnificent condition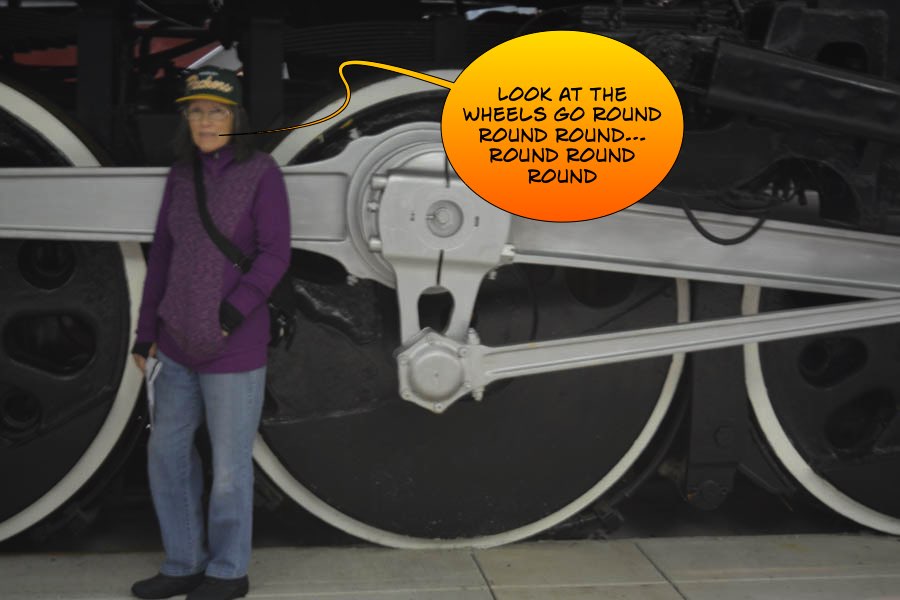 Love these mechanical marvels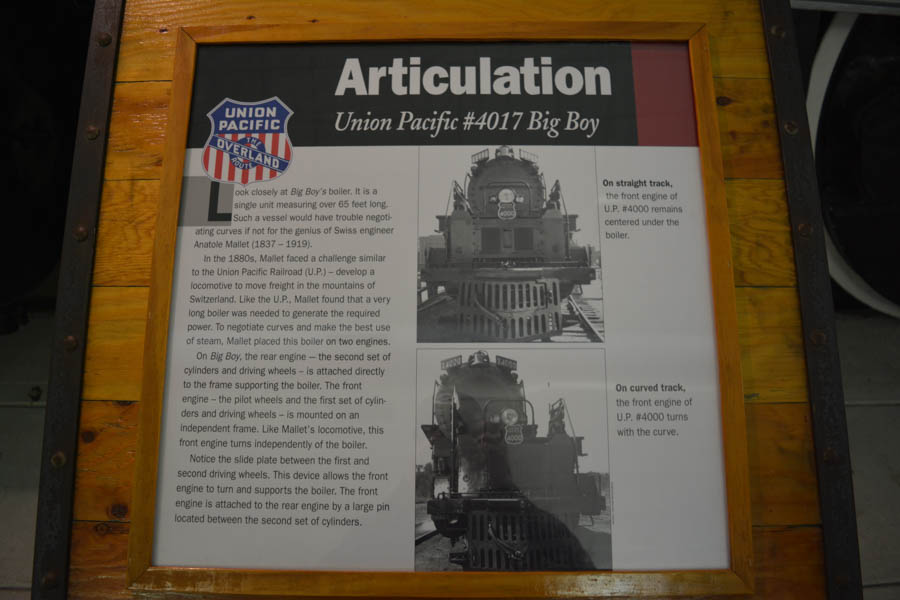 It was indeed a big boy
Did You Know? - Big Boy is the popular name of the American Locomotive Company 4000-class 4-8-8-4 articulated, coal-fired, steam locomotives manufactured between 1941 and 1944 and operated by the Union Pacific Railroad until 1959.
The Big Boy fleet of twenty five locomotives were used primarily in the Wyoming Division to haul freight over the Wasatch mountains between Green River, Wyoming and Ogden, Utah. They were the only locomotives to use a 4-8-8-4 wheel arrangement consisting of a four-wheel leading truck for stability entering curves, two sets of eight driving wheels and a four-wheel trailing truck to support the large firebox.
According to a Union Pacific executive, the 4-8-8-4 series originally was to have been called "Wasatch". One day while one of the engines was being built an unknown worker scrawled "Big Boy" in chalk on its front. With that, the legendary name was born and has stuck ever since.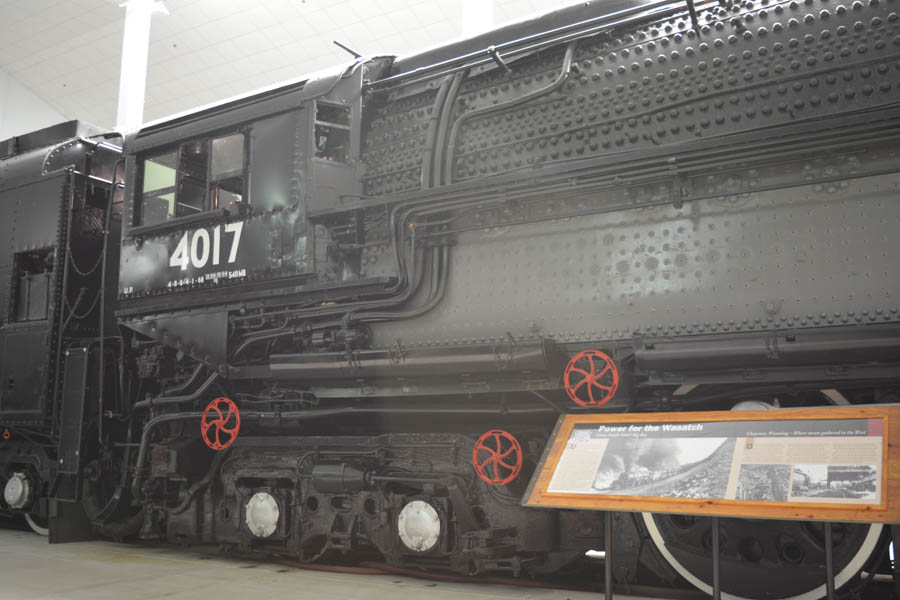 Living peacefully in retirement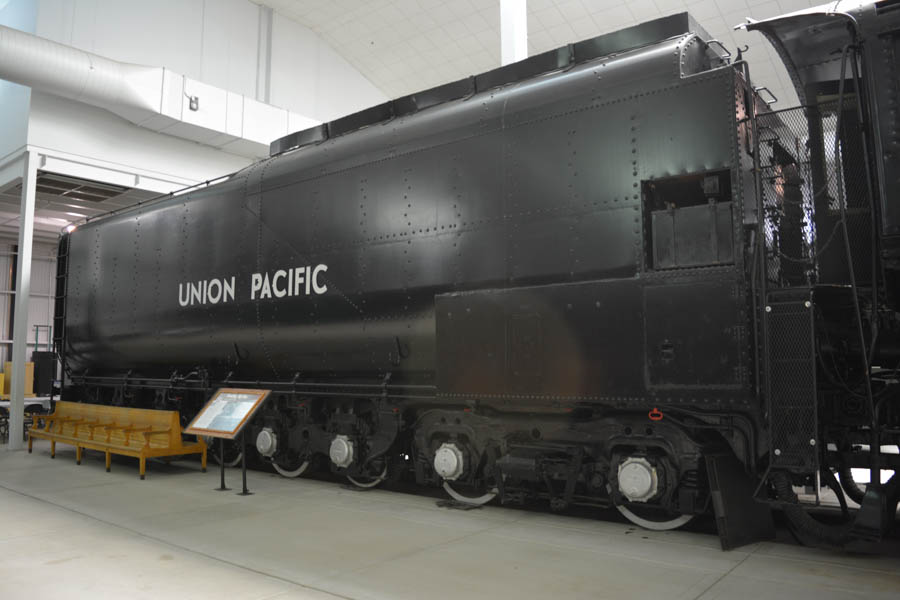 He was a thirsty guy and carried lots of water

Image turning a corner on this one!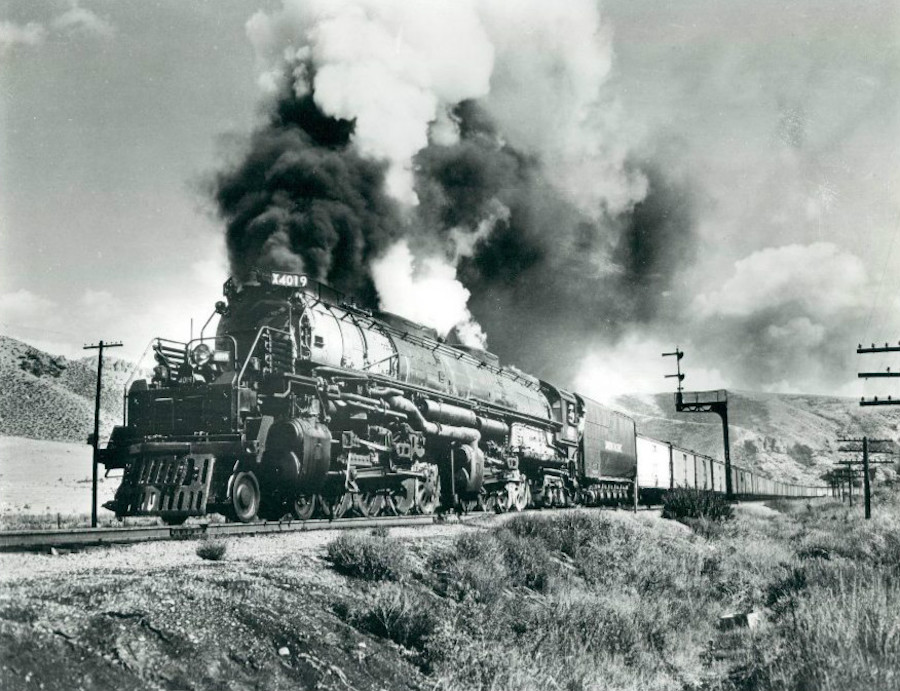 In the old days he worked hard!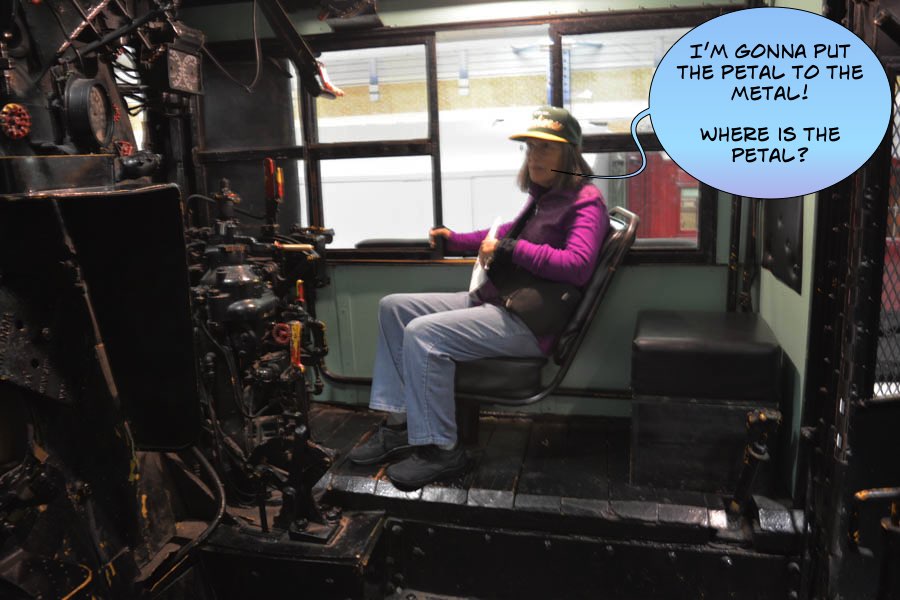 OMG!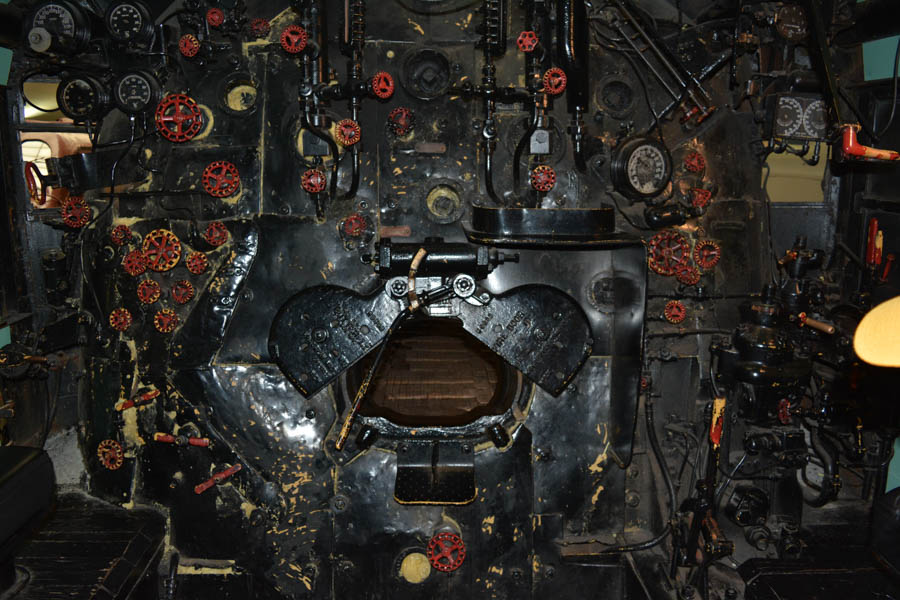 A plumbers delight!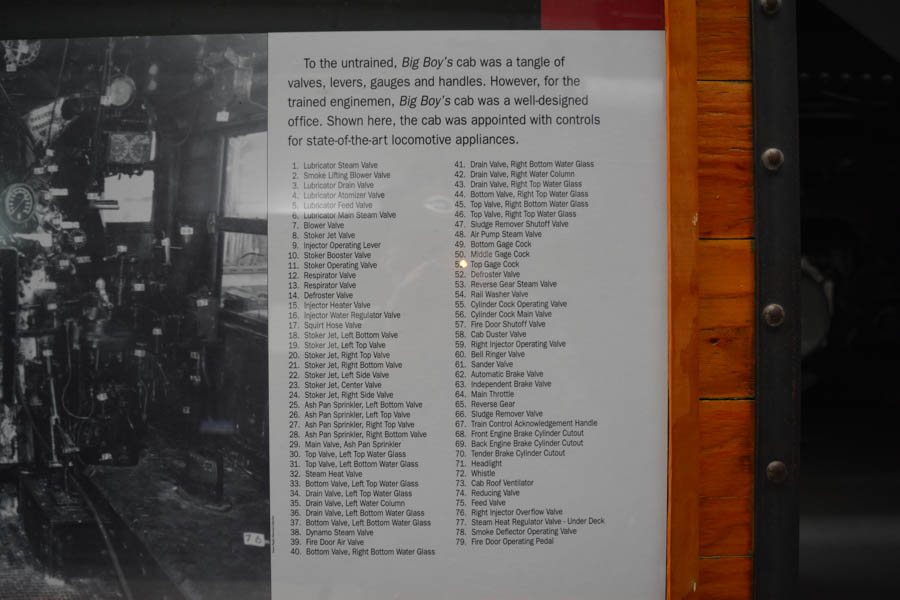 The valve instruction manual!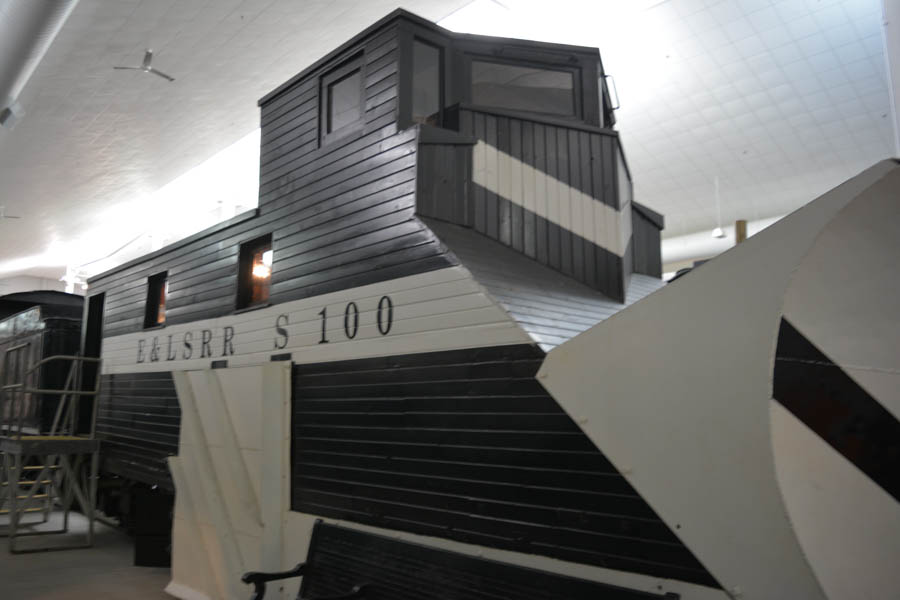 It's Wisconsin... Snow plows are a requirement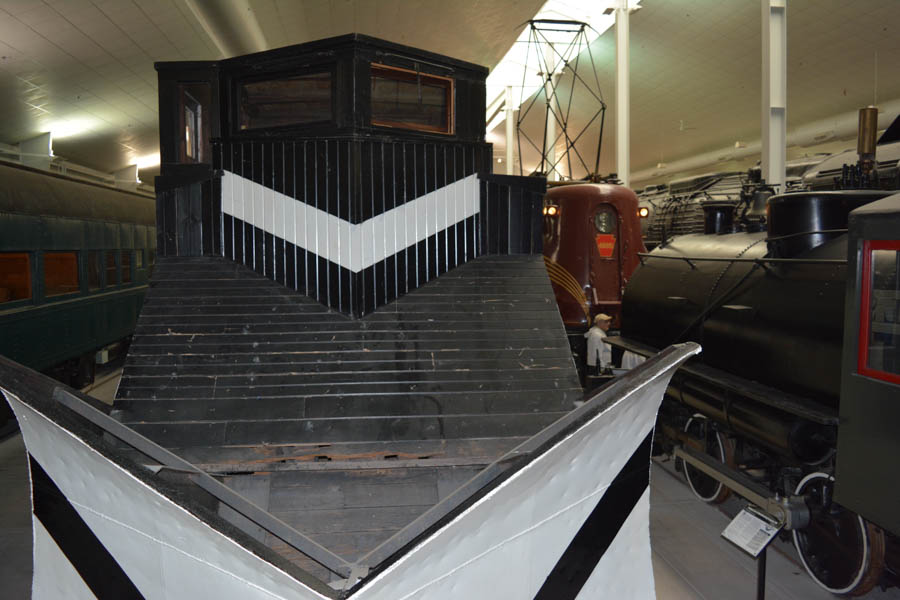 That will move a lot of snow!

Home sweet home... The caboose!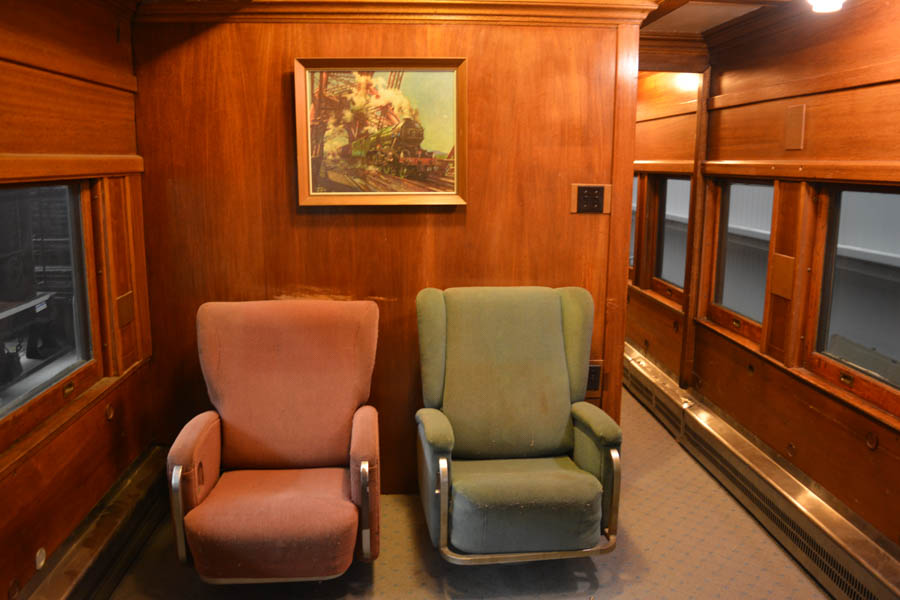 The fine workmanship shows even to this day!

Traveling in style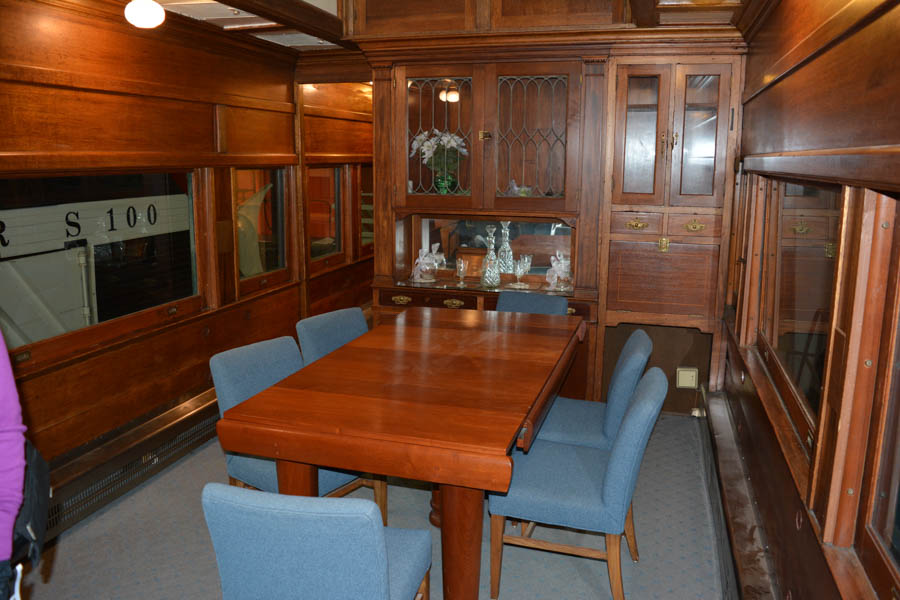 Dining in style...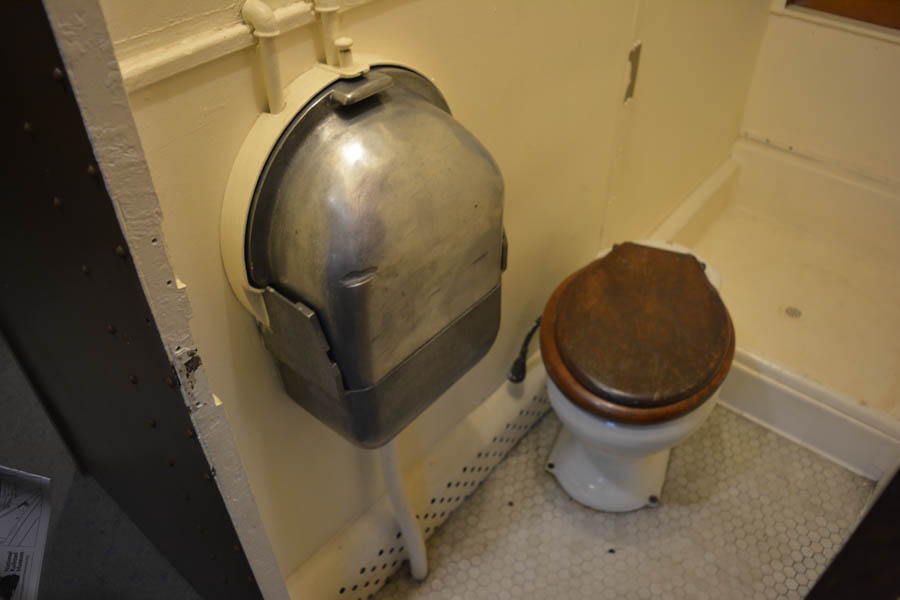 All the modern conveniences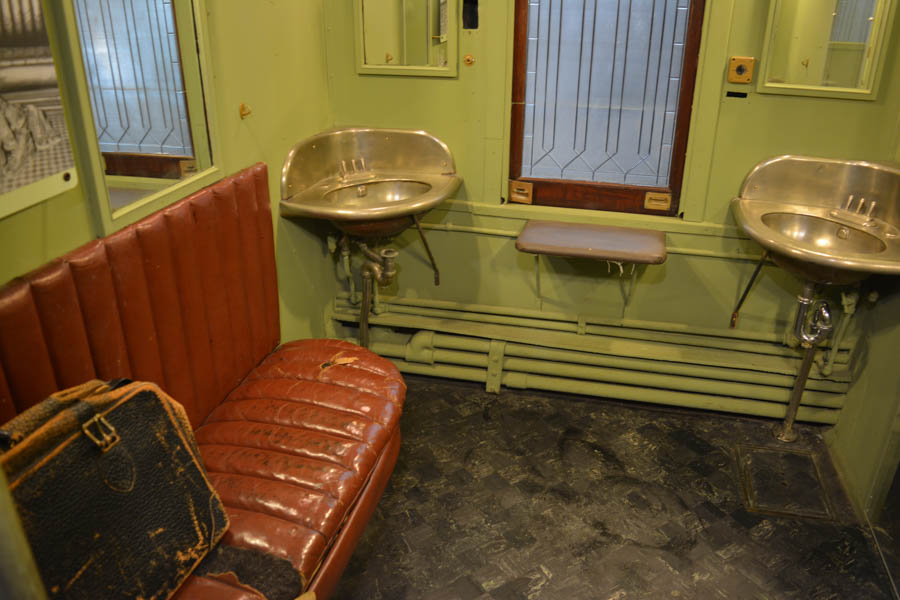 Traveling in style means leather and running water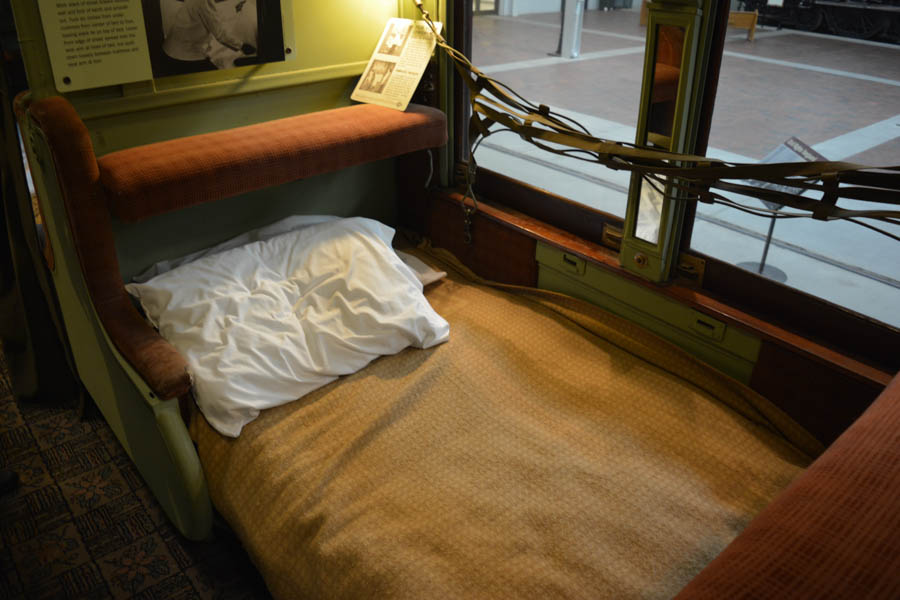 Down for the count

The streamliners were outside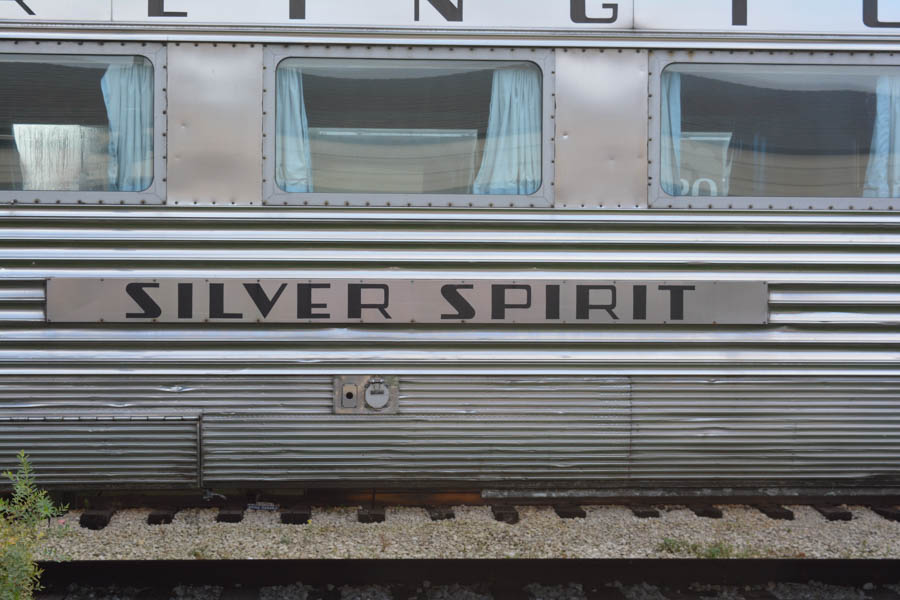 We ride the Silver Splendor based in LA once a year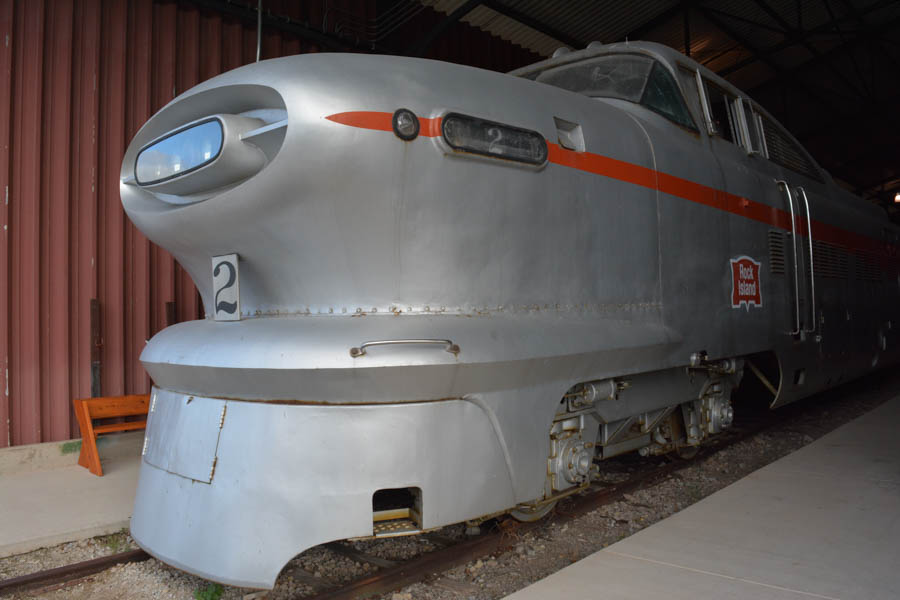 In the 1950's we got the "modern look"

In the business end of the dining car

Dining can also be a little more relaxed

Up to the dome car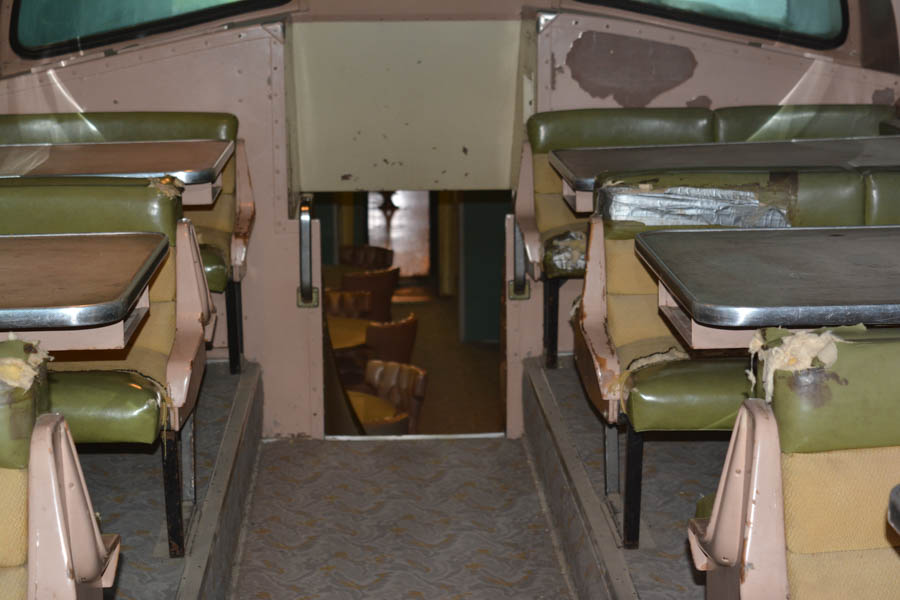 Restoration is underway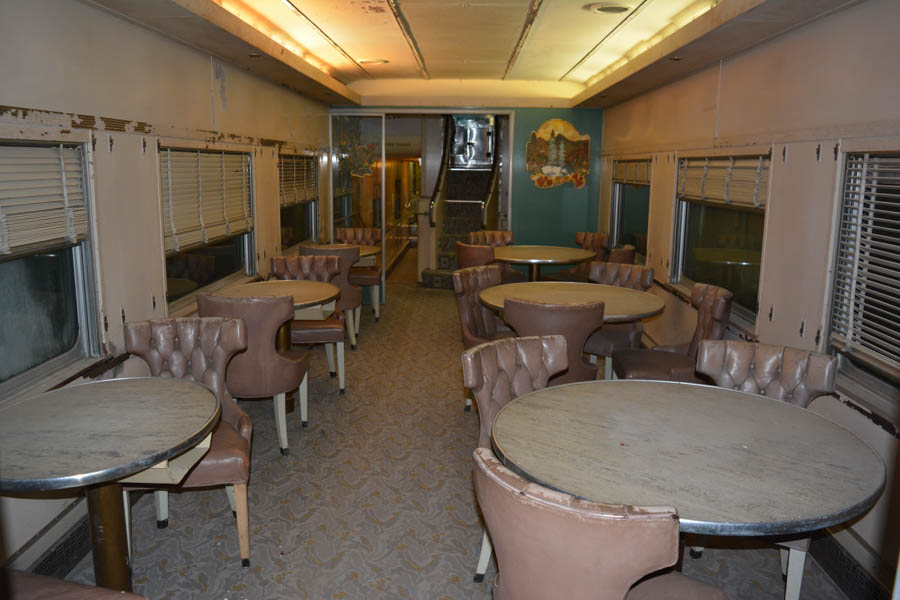 Watching the world go by in style in the 1940's and 1950's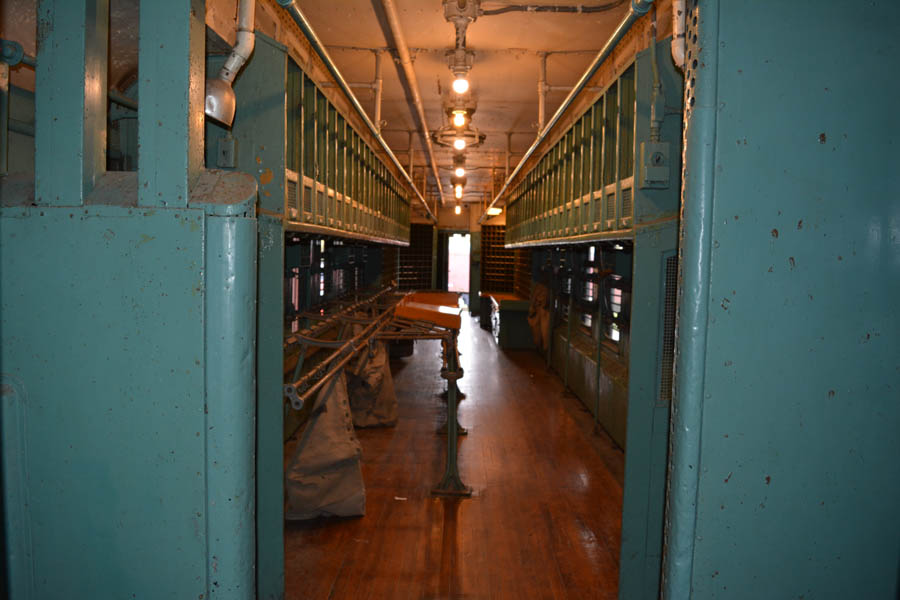 The mail room was a working facility where sorting
and delivery/pickup bags were prepared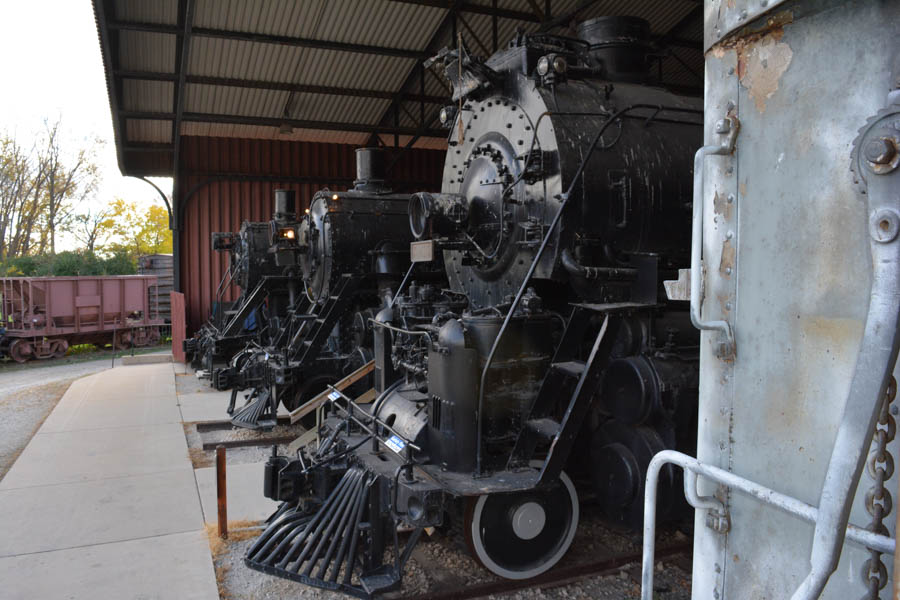 The engines are in the shop getting updated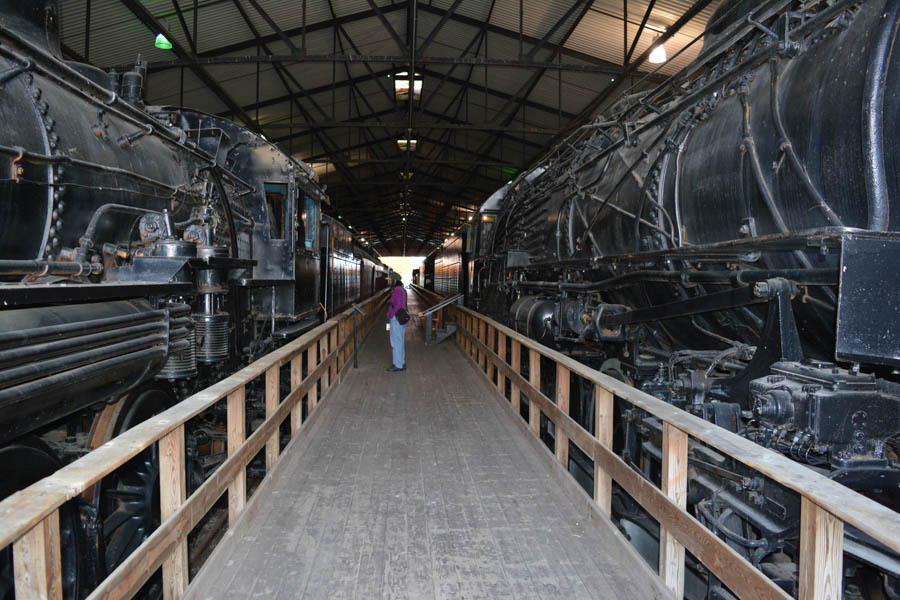 Everything and anything in this facility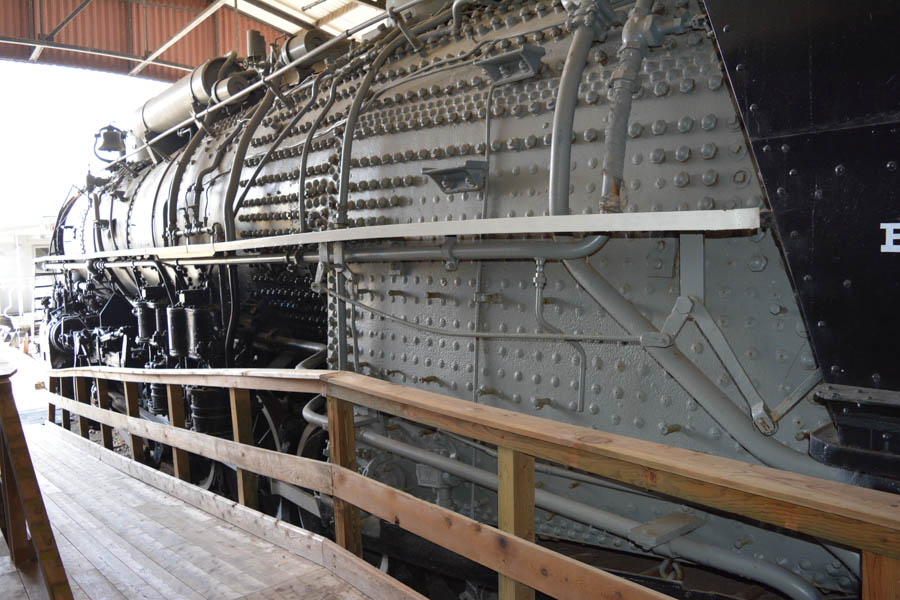 Built like a brick ______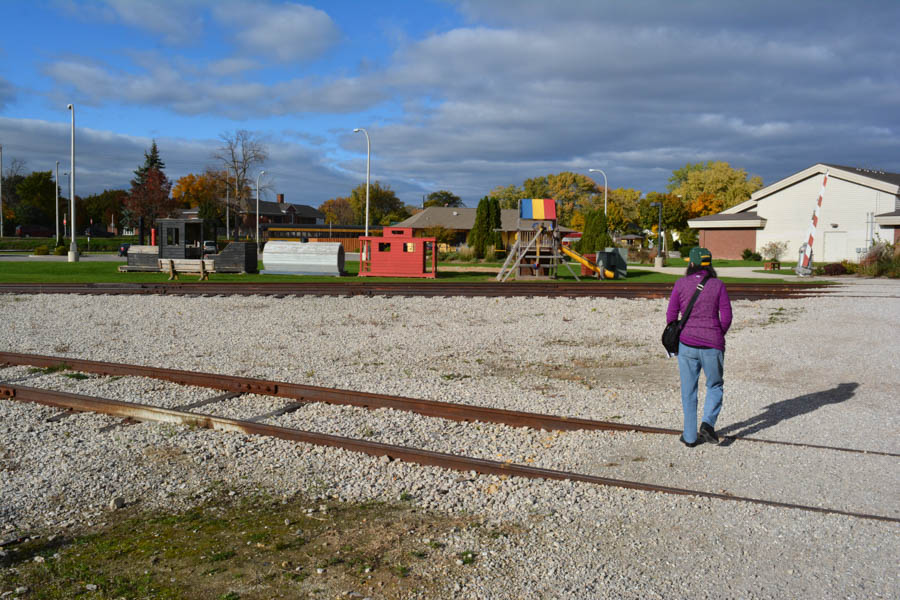 Well... we better get on our way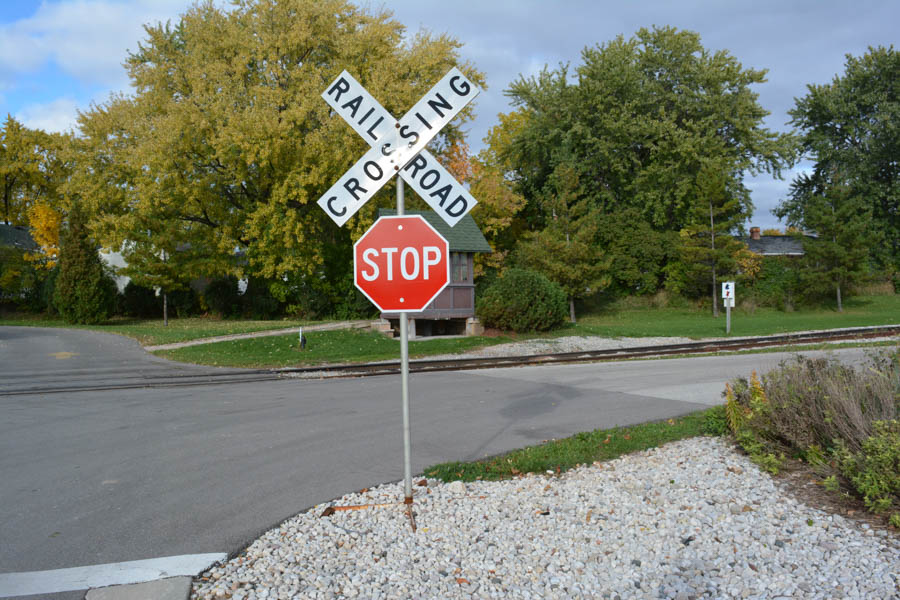 We better get moving.... The game will be starting soon

Page 6 - On To Green Bay For The Game