We Love The Down Under
The term Down Under is a colloquialism referring to all things Australian and New Zealand, which is known as "the land Down Under" for its position in the southern hemisphere. This is because when one looks at a map in the most common way, Antarctica at the 'bottom' of the page, north appears to be "up" and south; "down"

It should be noted though that it was first used by Baron Von Luckner in his book "The Sea Devil" to describe the country of New Zealand.

Despite the term's wide usage, it is rarely used by Australians themselves, many of whom regard it as highly patronizing.
Why The Trip?
It is 1998! Time for a trip! We decided to go south on this vacation... see things other than Asia, Europe, and Alaska! We thought New Zealand and Australia might be a lot of fun... we were right!!! We were also getting over the bout with cancer and needed to just get away... way far away!
New Zealand
Kiwi is the nickname used internationally for people from New Zealand. The name derives from the flightless bird native to New Zealand, the national bird. New Zealand is relatively small in size but big in heart!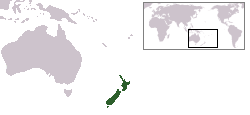 We were off to New Zealand on November 13th on New Zealand Airlines... and we lost the 14th of November forever! Arriving in Auckland at 7 am, we began 4 days of touring the city.
Auckland

Beautiful buildings
We stayed in Auckland four days. We had no plans except to enjoy the city and catch the Crystal Harmony on the afternoon of the 19th. We just wanted to "slow down" after the past year of worries about the "Big C". We did what we do best... walked and saw the libraries, museums , book stores, gardens.

After our 4 day Auckland visit, we got down to serious cruising for the next 12 days where we visited Dunedin , Christchurch , and Milford Sound before heading to Australia.
Crystal Harmony
Crystal Harmony... our home away from home! Nicest ship afloat and without a doubt, the greatest crew on the seven seas!. During the cruise we relaxed, relaxed, and relaxed!!!
We met Doris and Earl McKinley in Auckland... almost neighbors!! They were from Westlake Village a little northeast of Los Angeles. We all were scheduled on the Cruise and had quite a bit of fun!


The Crystal Harmony
The Crystal Harmony was retired from the Crystal fleet in 2005. It was transferred to the parent company, underwent some renovations, renamed the Asuka II, and now caters to the Japanese cruise market as part of Asuka Cruises.
Australia
Once we left Milford Sound in New Zealand we headed west toward Tasmania and visited Hobart . From Hobart we headed north toward Melbourne and Sydney .
Hobart
The first settlement was started in 1803 as a penal colony at Risdon Cove on the eastern shores of the Derwent River.

History everywhere
Melbourne
Melbourne (pronounced /ˈmel.bən/) is the second most populous city in Australia, with a metropolitan area population of approximately 3.74 million (2006 estimate). Located around Port Phillip Bay in the country's south-east, Melbourne is the state capital of Victoria.

A magnificent harbor
Sydney
Sydney is the most populous city in Australia, with a metropolitan area population of approximately 4.28 million. Sydney is the state capital of New South Wales, and is the site of the first European colony in Australia, established in 1788 at Sydney Cove by Arthur Phillip, leader of the First Fleet from Britain. A resident of the city is referred to as a Sydneysider.
Our Six Day Land Tour Was Fastinating!
At Sydney we left the ship and went on a six day land tour to Alice Springs , Ayres Rock and Cairns returning to Sydney to pick up our baggage and head for Los Angeles.
Crystal Cruises provided us a six-day land tour where we saw the Great Outback. Our tour guide was Jim Diaz of Select Tours, P.O. Box 849, Lekhhardt, NSW 2040. Jim Diaz did an outstanding job with the entire tour.
We ate dinner in the middle of no-where (Sounds Of Silence), ballooned over Alice Springs, snorkeled at the Great Barrier Reef, flew on seaplanes, and many other once-in-a-lifetime adventures. Typical Crystal Cruises.... first class all the way!