Cerritos Performing Arts Center September 10th, 2011
What a great evening with fantastic entertainers. We are fortunate that Cerritos usually has one DooWop event a year (and sometimes more). We go all the time! Here is a specific one from 2011.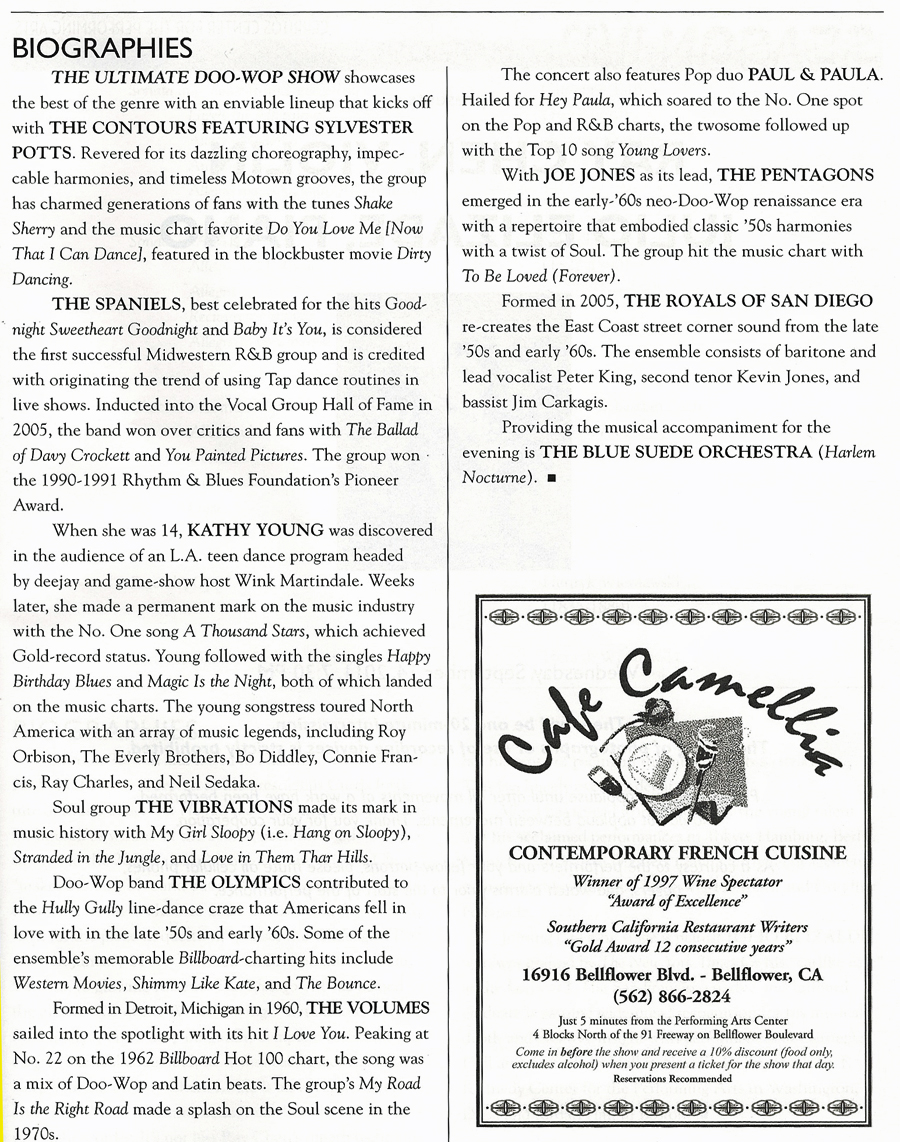 It had been a stormy day but it finally kinda cleared up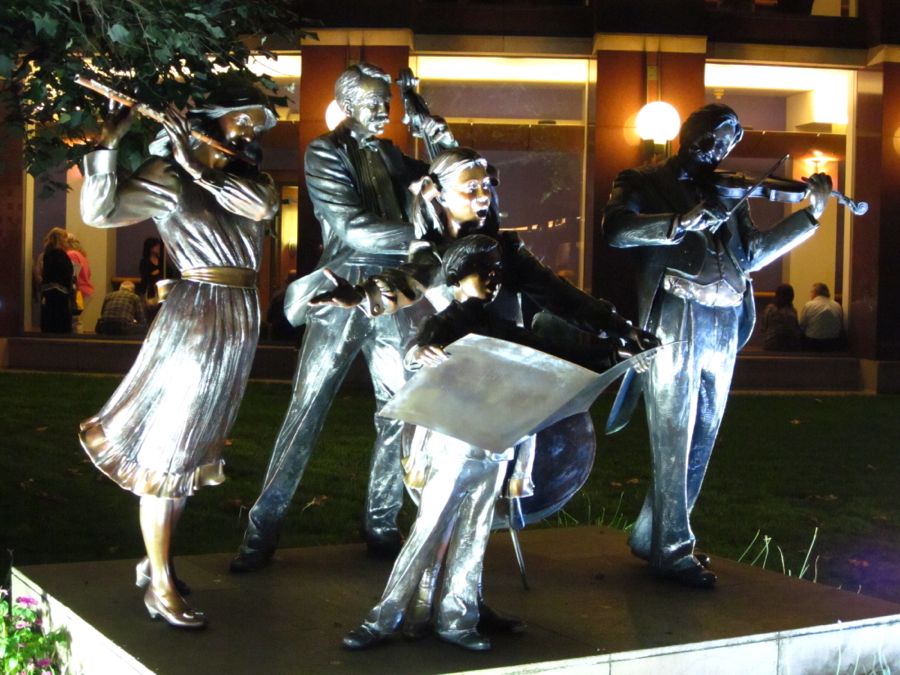 The bronze statues kept singing rain or shine

The stage was quite austere and that was OK

Perhaps a taste of the bubbly my dear??

After the show they all lined up... What a great collection of talent

Full house... Doo Wop will never die
See Our DooWop Shows Visits At Local Venues From OUr Daily Diary