It Was Six Years Ago When We Left Boeing And Began To Live
To Solvang For A Great Afternoon....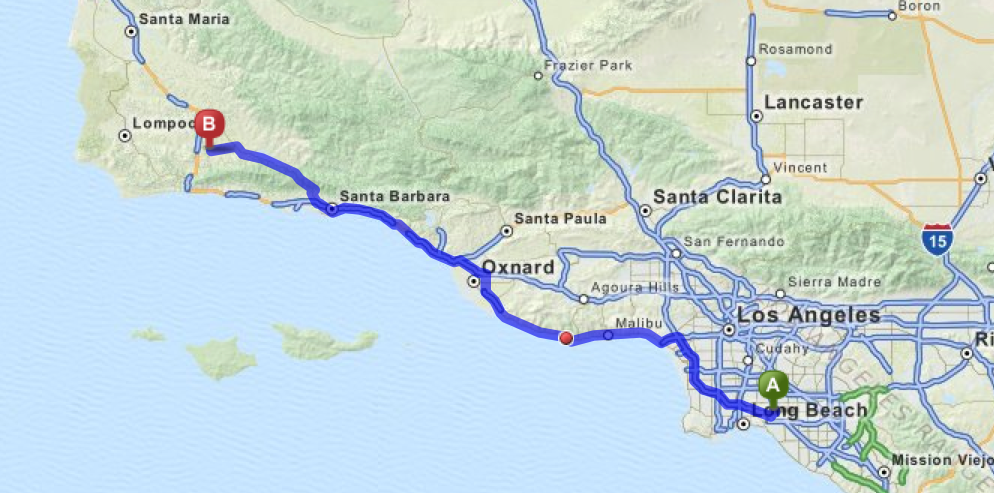 3 hours 3 minutes / 153.09 miles each way.... We actually drove 397.6 miles today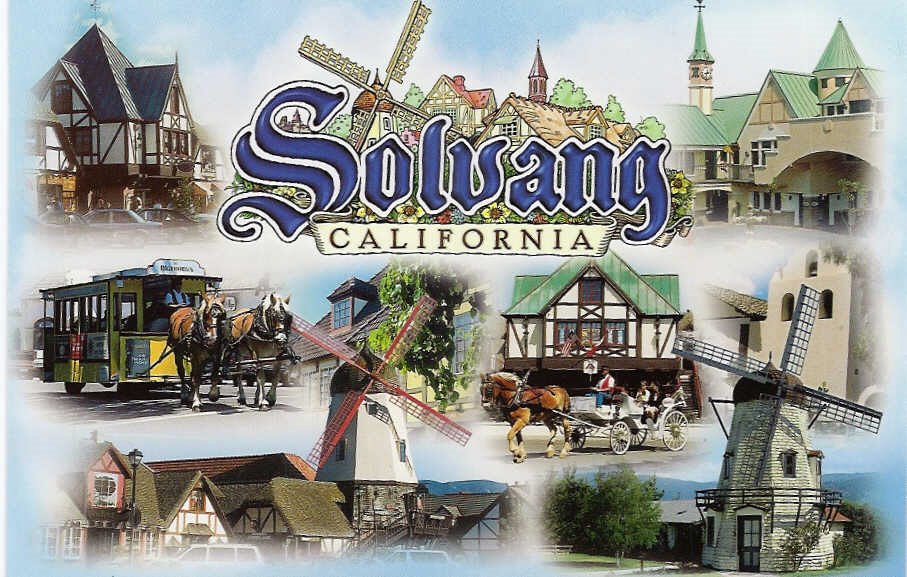 Fun to visit....
Did You Know? - Solvang was founded in 1911 on almost 9,000 acres (3,600 ha) of the Rancho San Carlos de Jonata Mexican land grant, by a group of Danes who traveled west to establish a Danish colony far from the midwestern winters.
The city is home to a number of bakeries, restaurants, and merchants offering a taste of Denmark in California. The architecture of many of the facades and buildings reflects traditional Danish style.
There is a copy of the famous Little Mermaid statue from Copenhagen, as well as one featuring the bust of famed Danish fable writer Hans Christian Andersen. A replica of Copenhagen's Round Tower or Rundetårn in the scale 1:3 was finished in 1991 and can be seen in the town center.
We Are On Our Way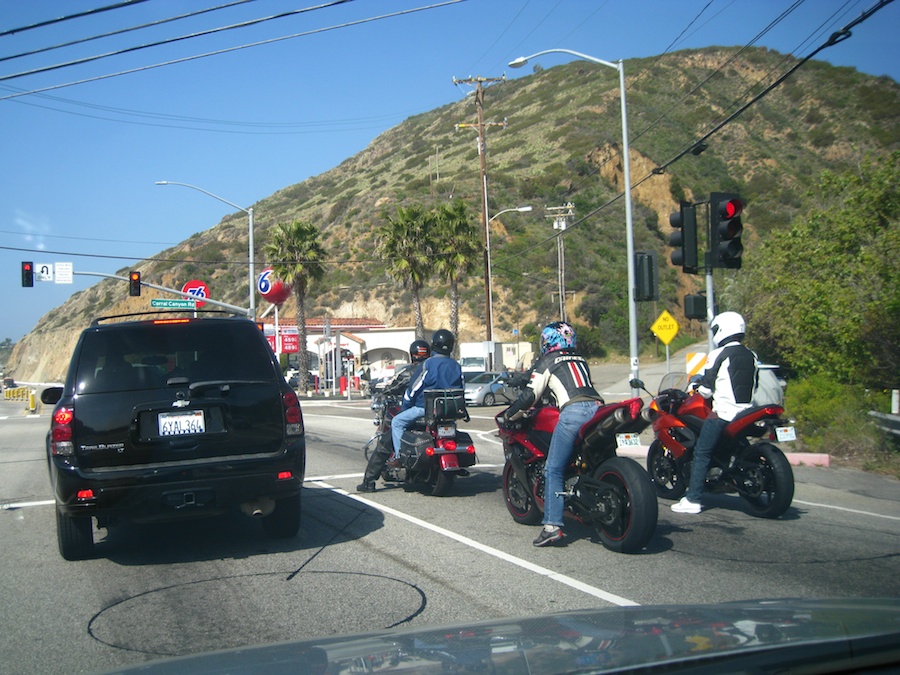 The bikers were out in force.... Nice people having fun and behaving all the rules!!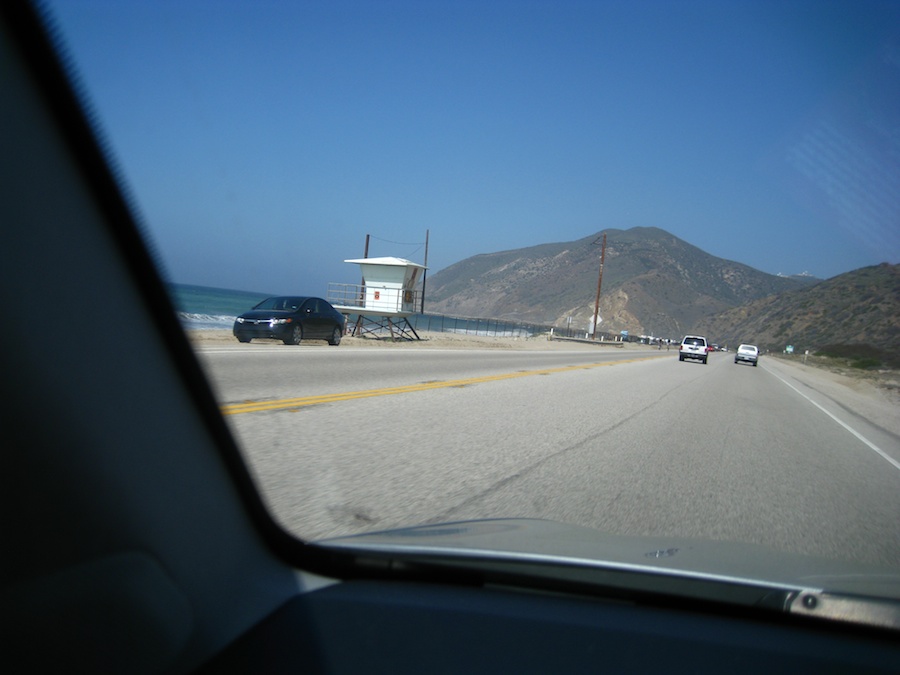 The weather was terrific... Zooming along at 70 mph enjoying the ocean scenary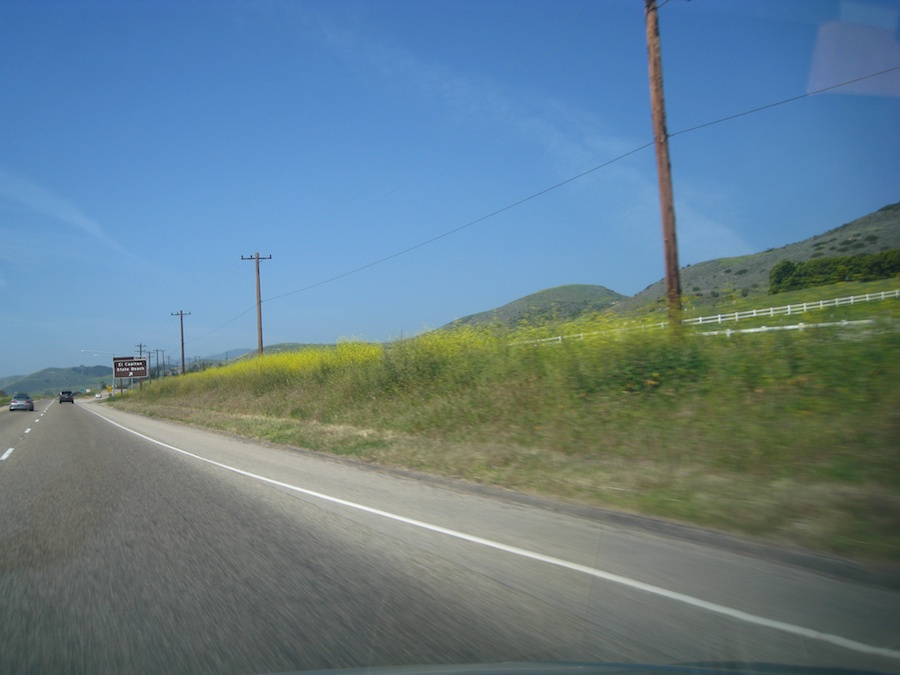 The mustard plants were beautiful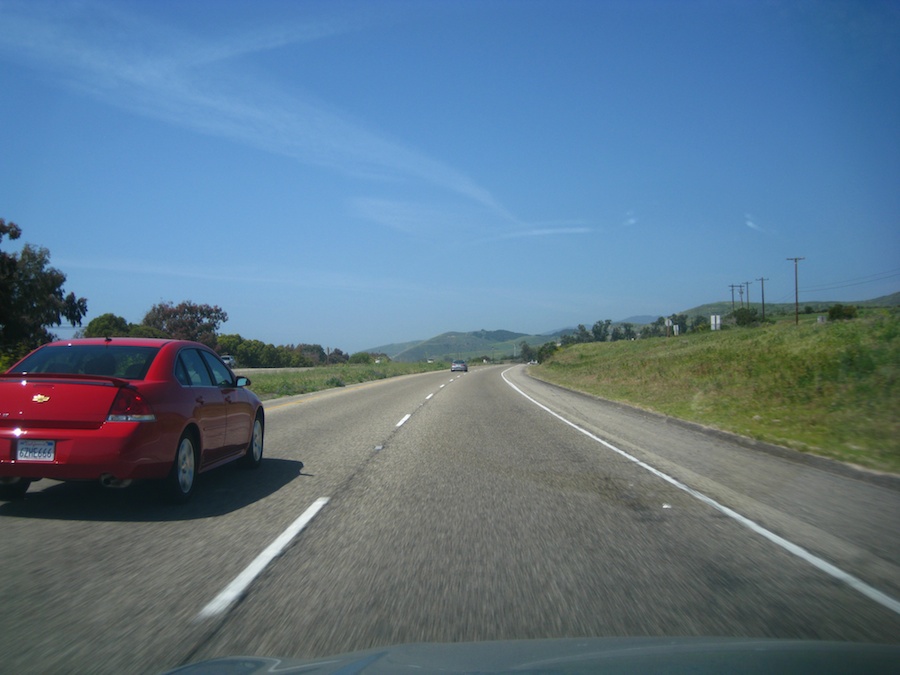 We kept it under 90 mph most of the time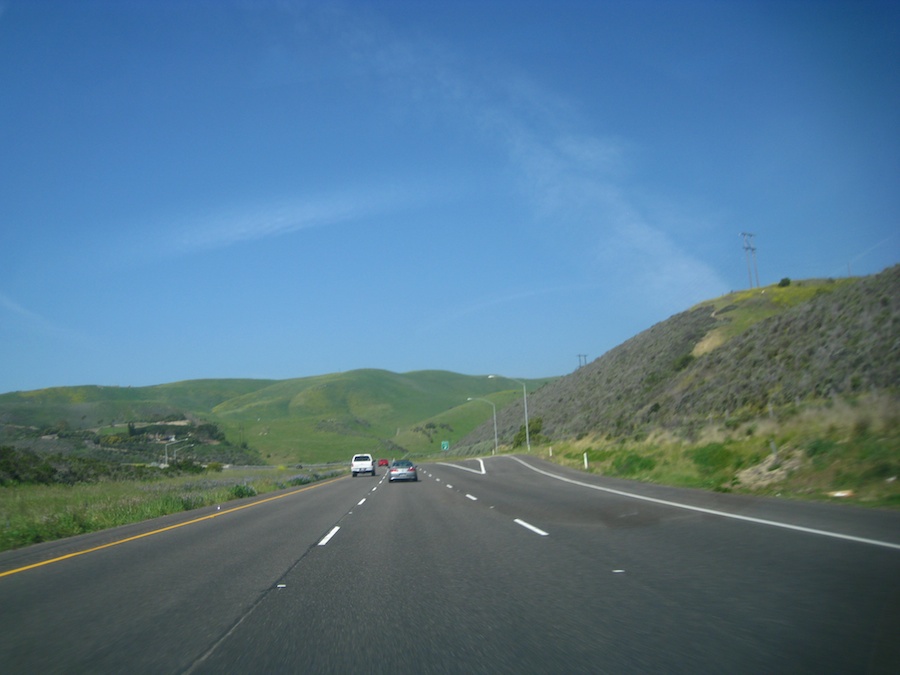 The yellow mustard plants on the hills were delightful!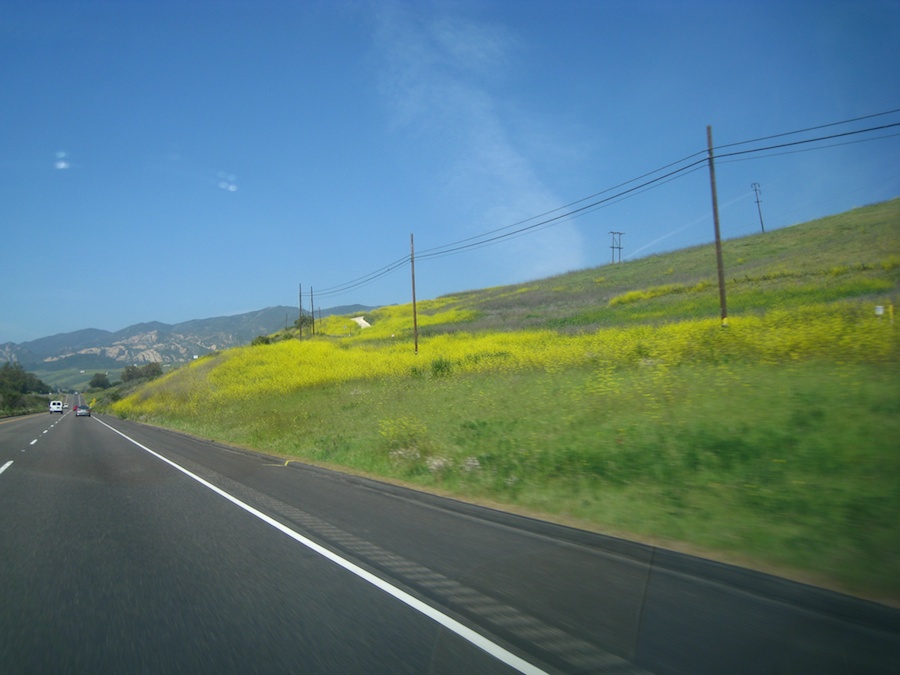 Zooming right along

If you have the patience, you can make mustarfd from these little plants

Did You Know? - Mustard plant are any of several plant species in the genera Brassica and Sinapis. Mustard seed is used as a spice. Grinding and mixing the seeds with water, vinegar or other liquids, creates the yellow condiment known as mustard. The seeds can also be pressed to make mustard oil, and the edible leaves can be eaten as mustard greens.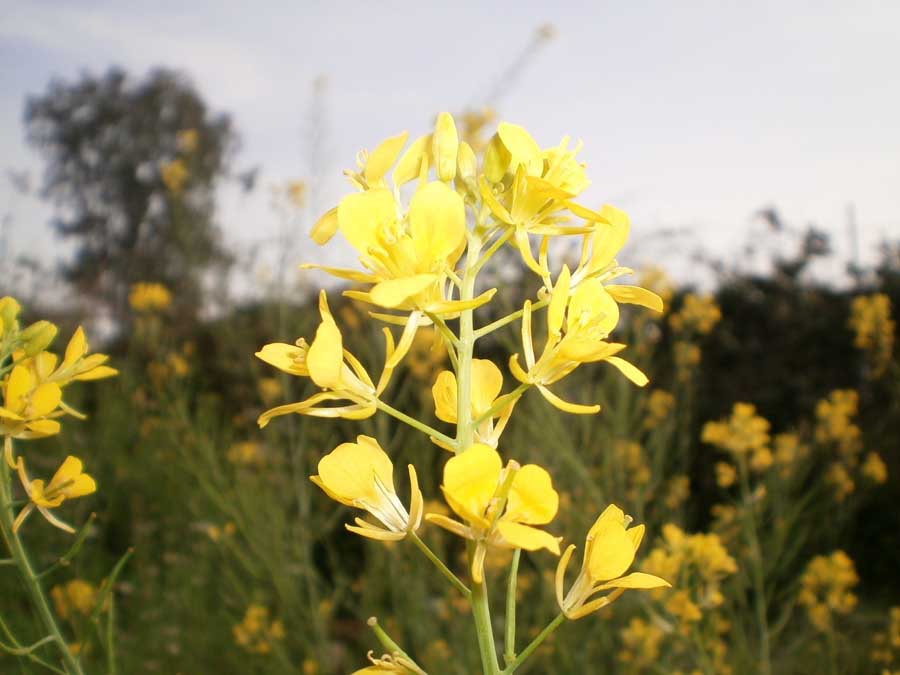 This variety is called Indian Mustard....
Did You Know? - Mustard seeds come from the edible mustard plant, typically grown in home gardens as an edible green. As the weather heats up in summer, the mustard plant sends up a tall seed stalk. Stalk production, or bolting, ruins the flavor of the leaves but provides the promise of seeds for culinary use as a spice. The seeds form in long, skinny pods after the bright yellow flowers on the stalk wither and fall off.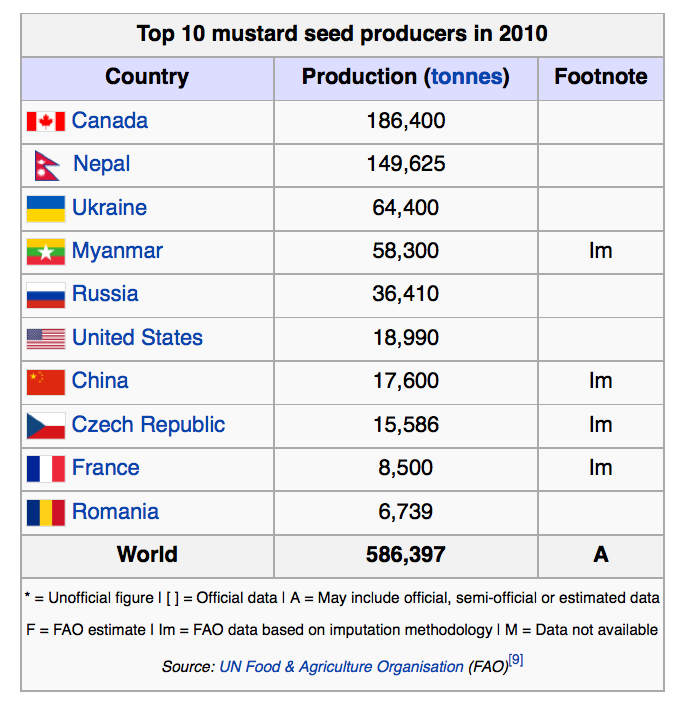 We Arrived About 12:30 And Parked On The Main Drag... We Were Ready To Walk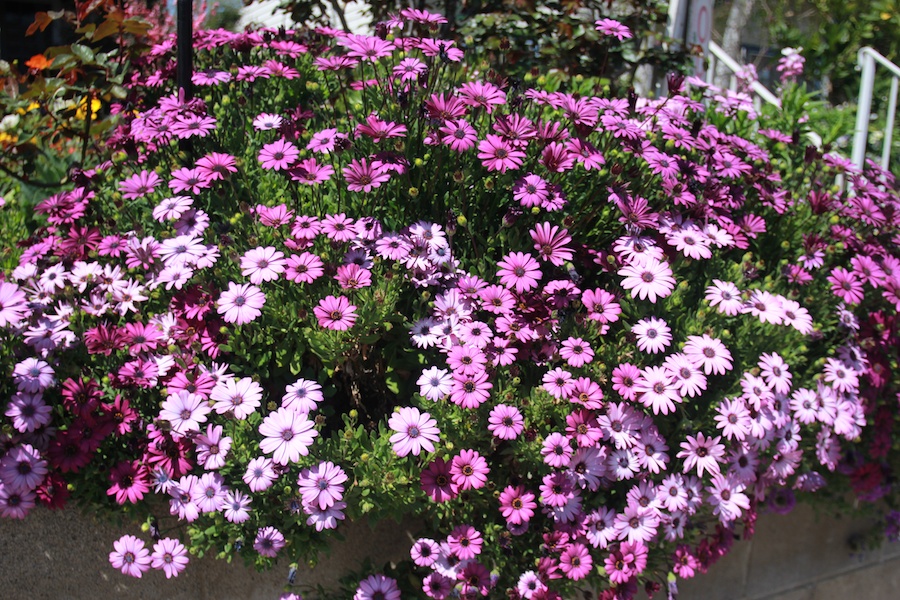 The flowers were beautiful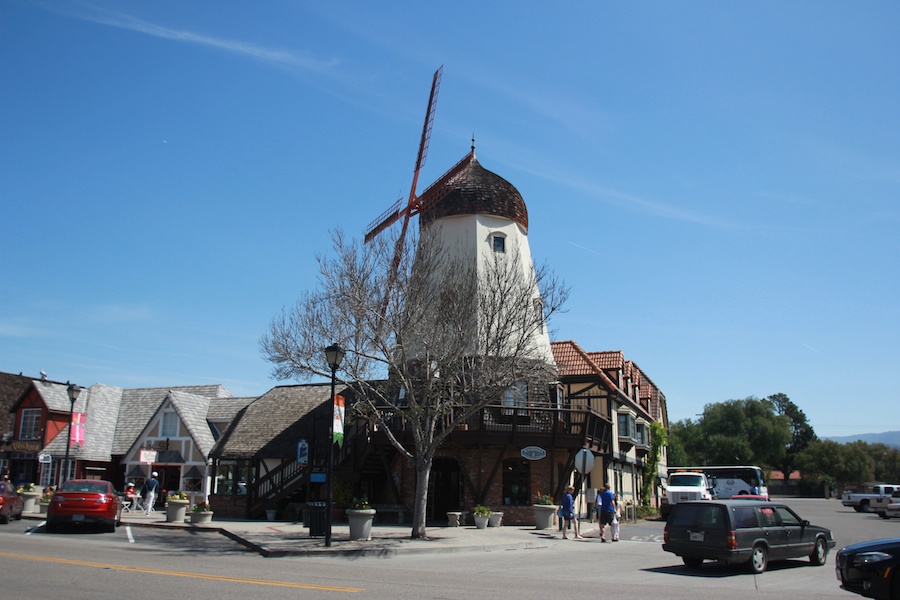 Just a super day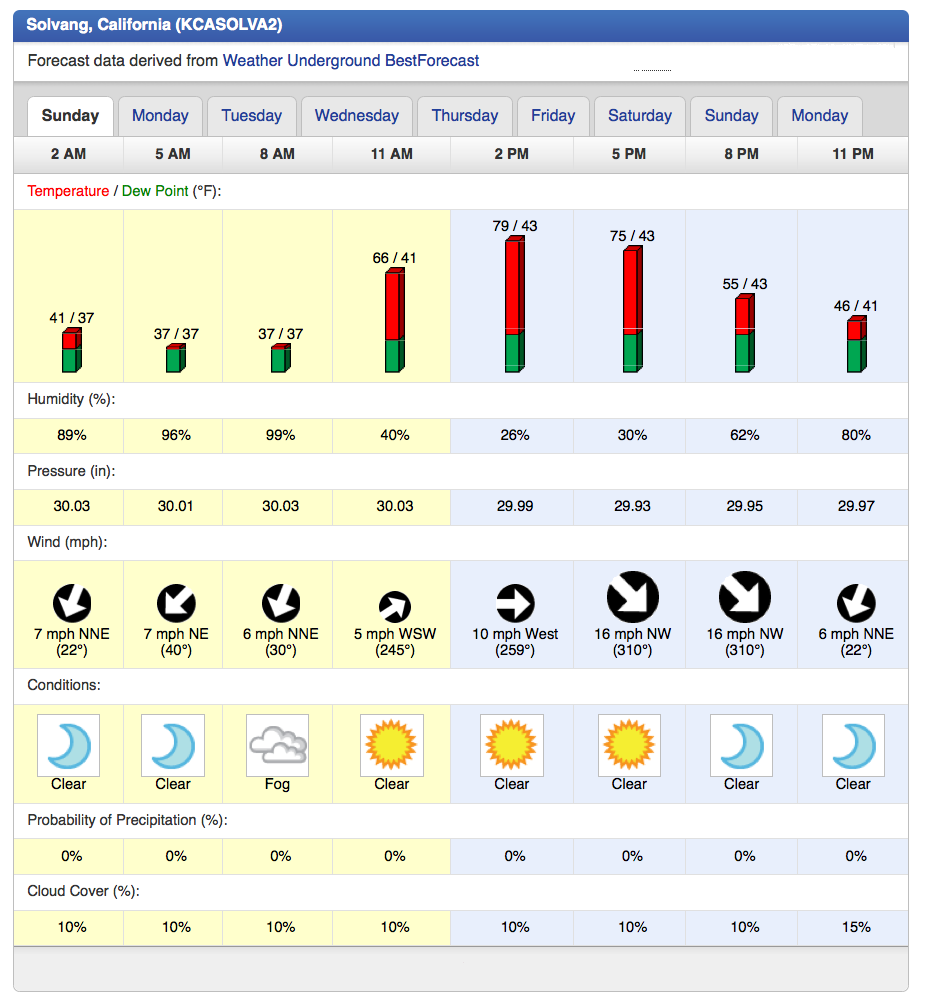 It doesn't get better than this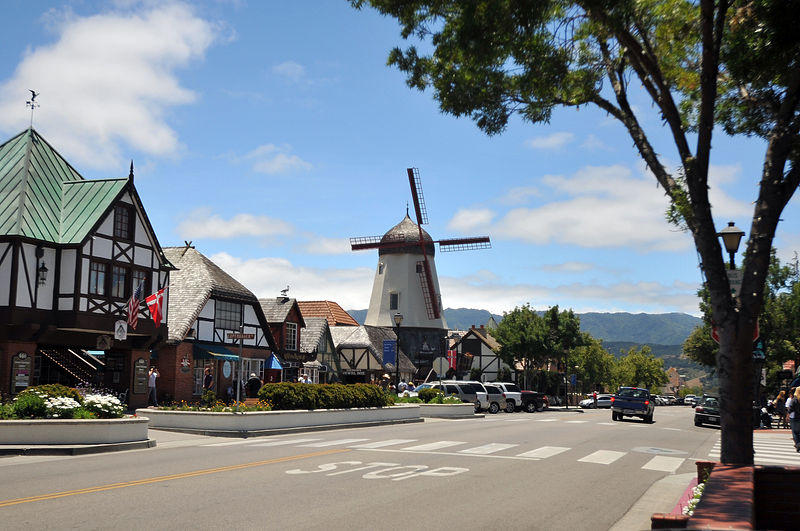 Downtown Solvang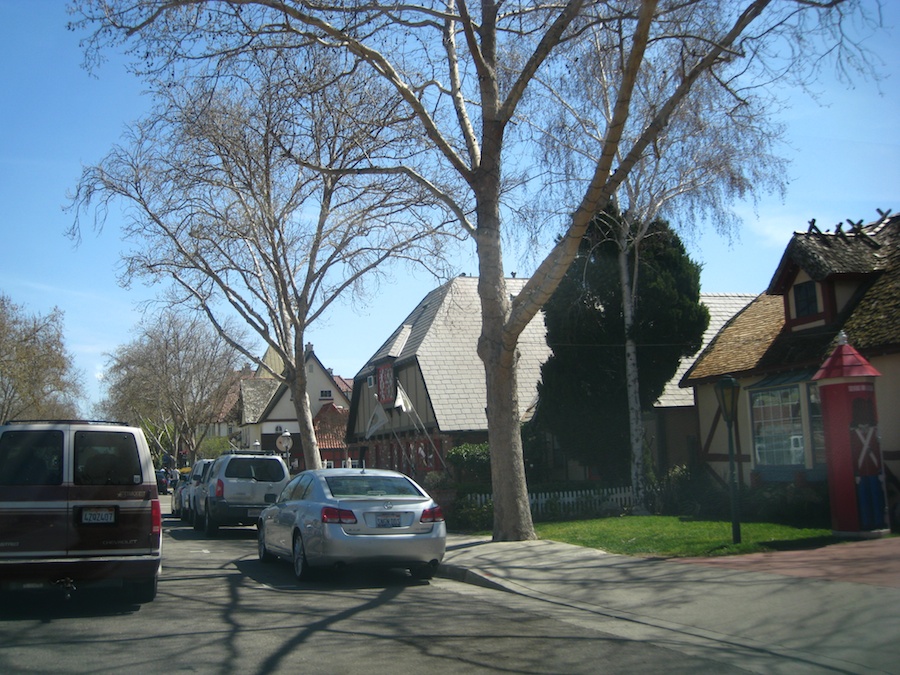 Even Solvang has traffic

Just as we remembered .. We walked around for about 45 minutes

Seems like a great street to explore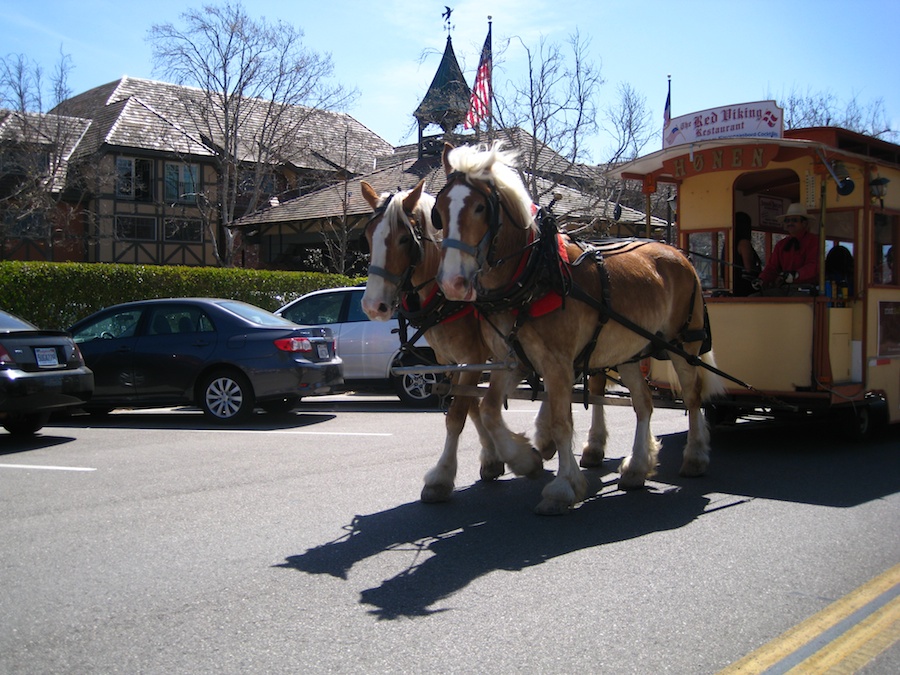 Ah ha... Danish horses
Saved By The US Mail... We Found A Place To Dine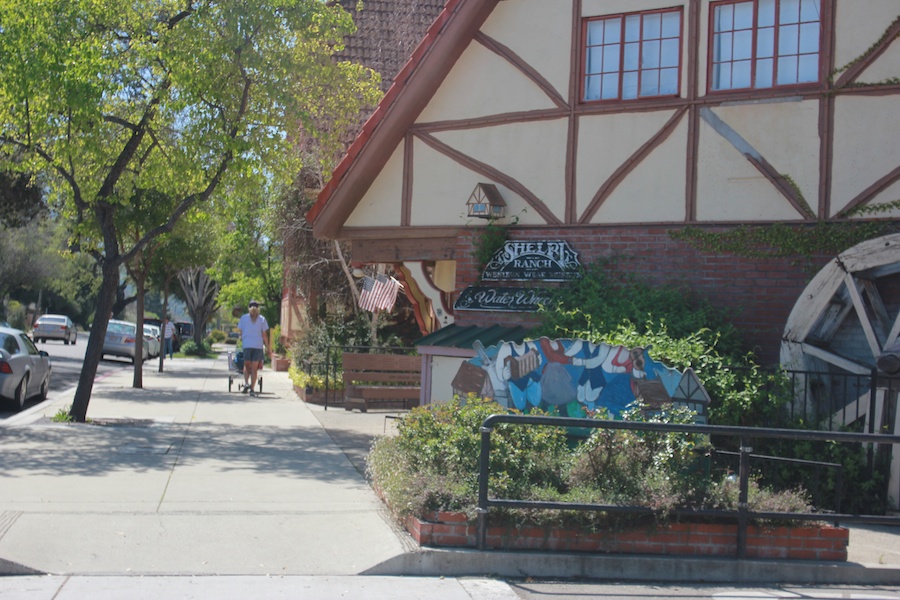 The Mail Lady helped us find the first restaurant we looked at
Lunch Time... We Walked Around Before Discovering Fresco Valley Cafe...


Great food.... Really great!!!!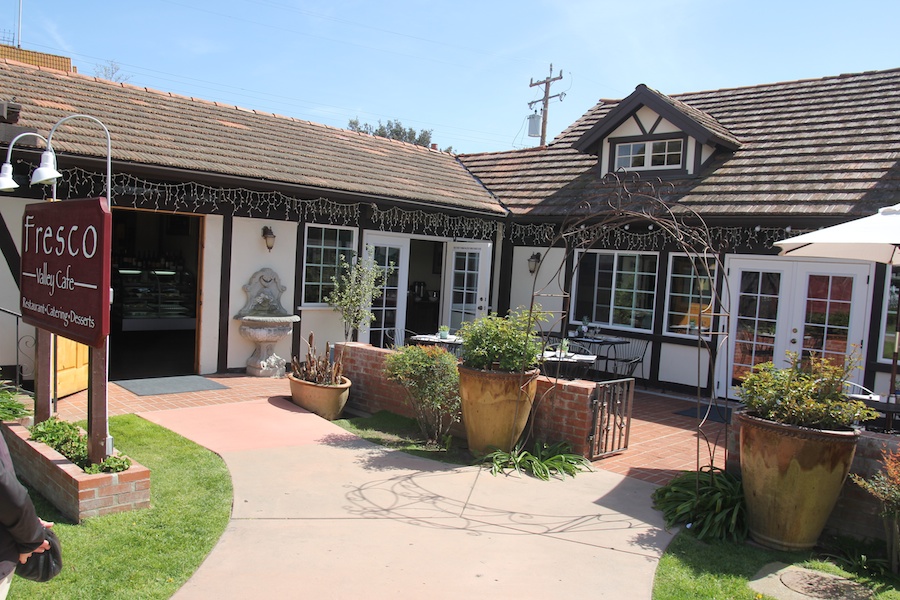 Order on the left... Sit on the right...
Did You Know? - Fresco Valley Café opened its doors in September 2010, after an extensive remodel to its buildings location. Within its first 6 months of operation, Fresco Valley Café was awarded "Best new Business" "Best Salad in the Valley" and a "Beautification Award" by the Santa Ynez Valley Journal. Fresco Valley Café specializes in QUALITY and economically priced lunch and dinner entrees to fit any budget.
Fresco Valley Café places the same emphasis on organic & natural ingredients, just like it's original Santa Barbara Café. Much of the menu items at Fresco you will find made from scratch, from the soups & salad dressings to the delectable fresh pastries.
Fresco Valley Café is a destination location for all Valley residents in search of freshly prepared food, served in a warm atmosphere by a friendly & efficient staff. Freshly prepared daily specials, live music every weekend on the patio, and an incredibly large menu will guarantee a pleasant experience. Please join us today at Fresco Valley Café in Solvang, and experience what the buzz is all about!

Sue loved her sandwich and salad... Everything was so fresh
Hot Mushroom Combo - Sauteed shitake, portabella, and button mushrooms with caramelized onion, Brie cheese and Dijon mustard on grilled levain bread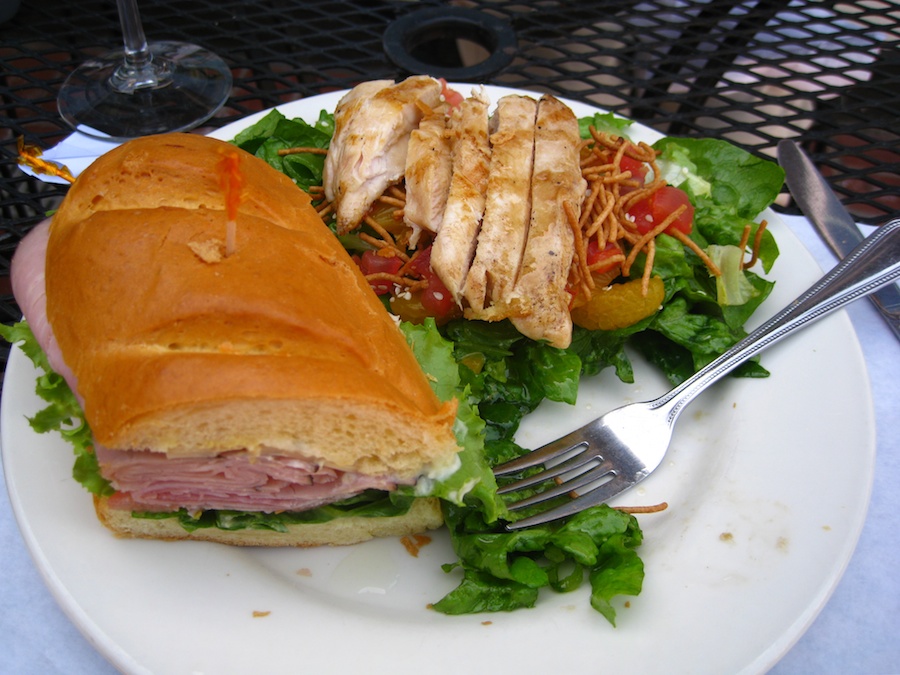 Paul's ham sandwich was outstanding... A little Chinese chicken salad on the side
Black Forest Ham - Slices of lean ham, lettuce, tomato, mayo and dijon mustard and your choice of cheese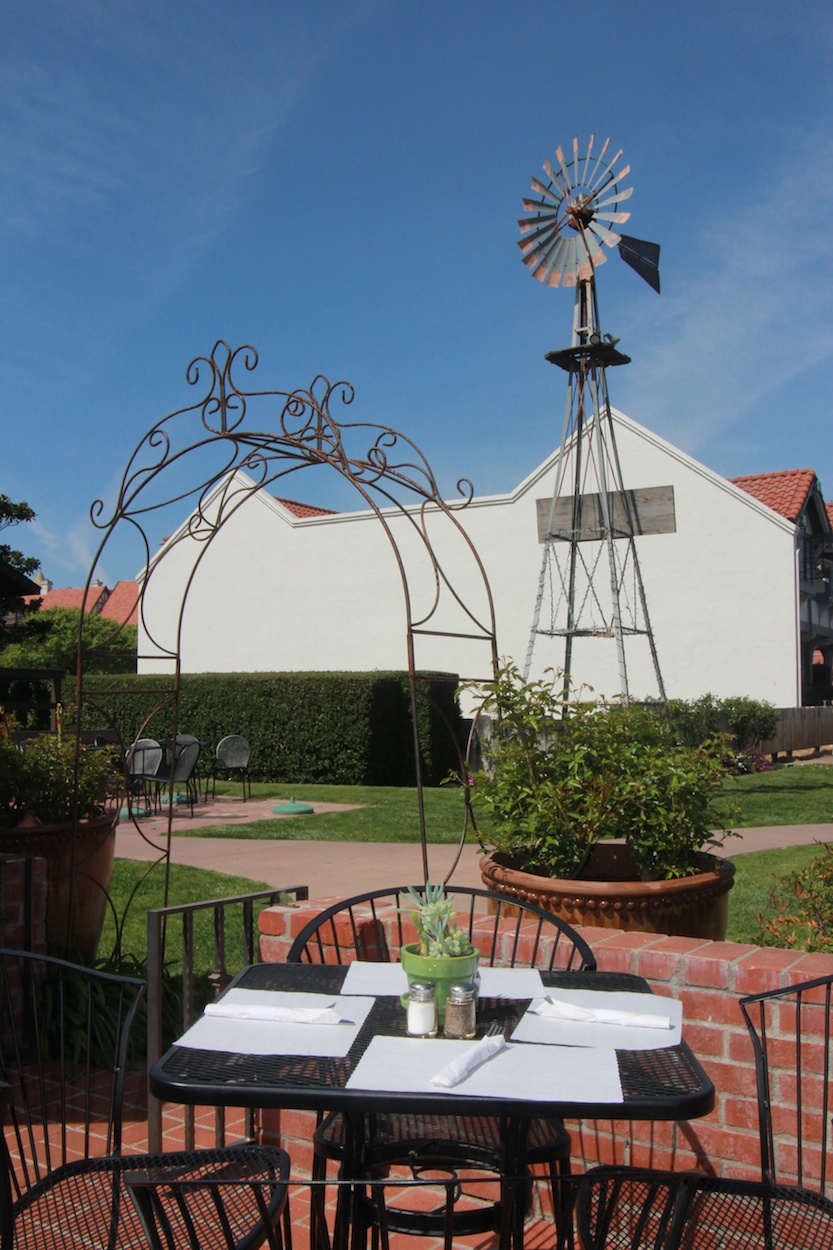 Dining outdoors was great today... High 70's and nice breeze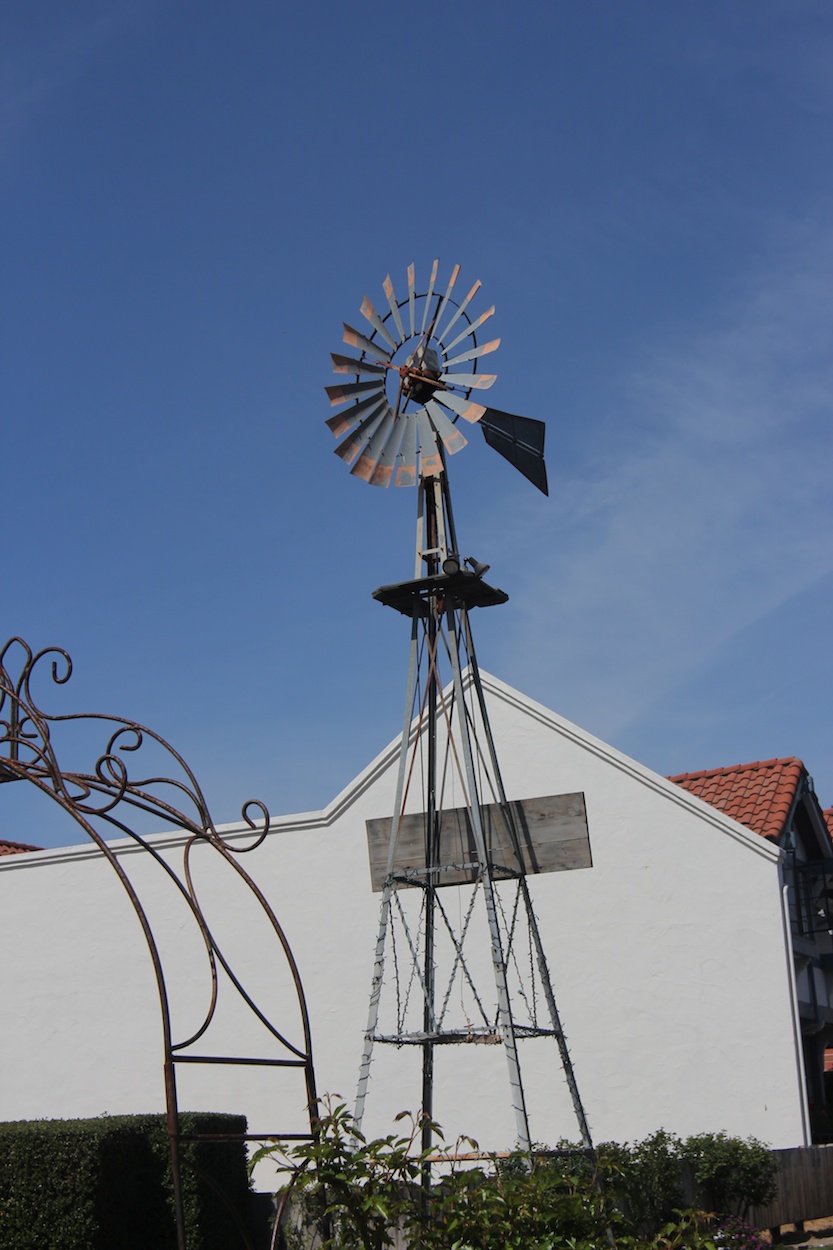 The windmill kept starting and stopping with the changes in the breeze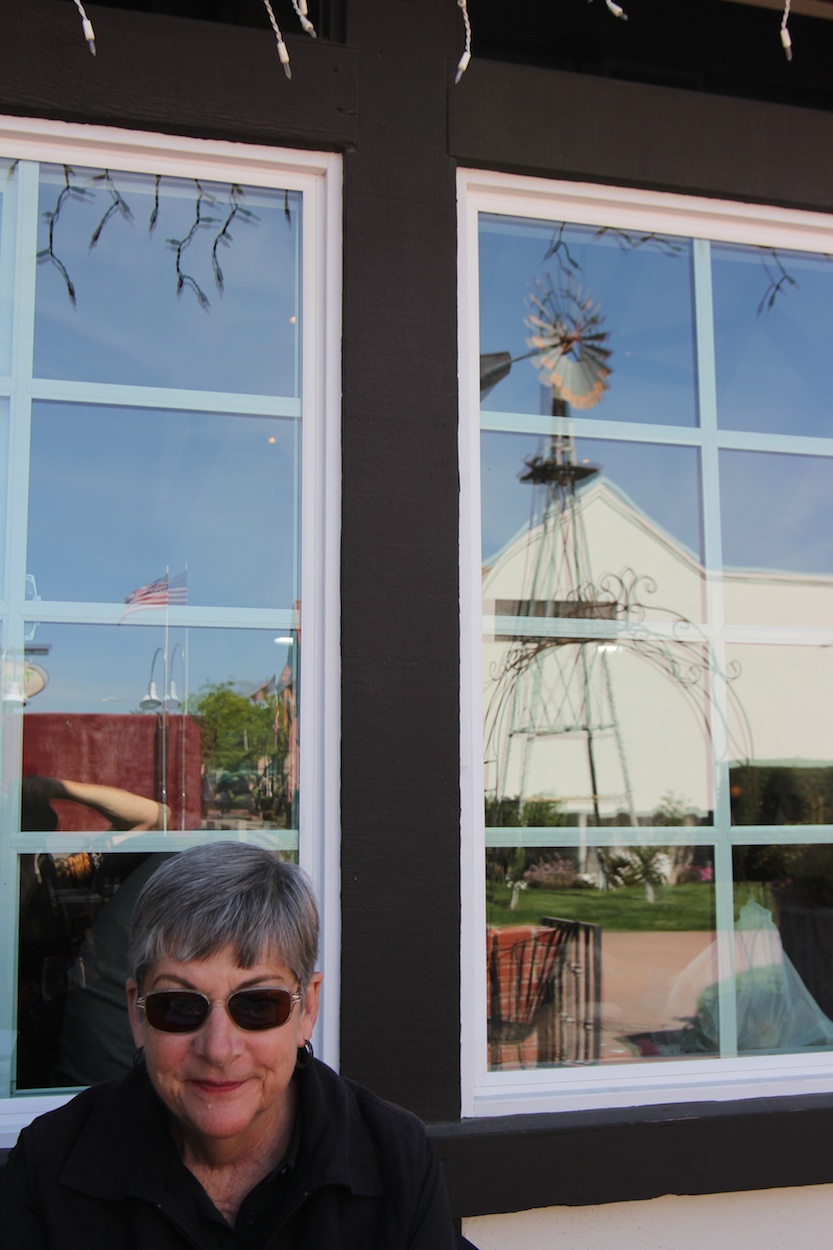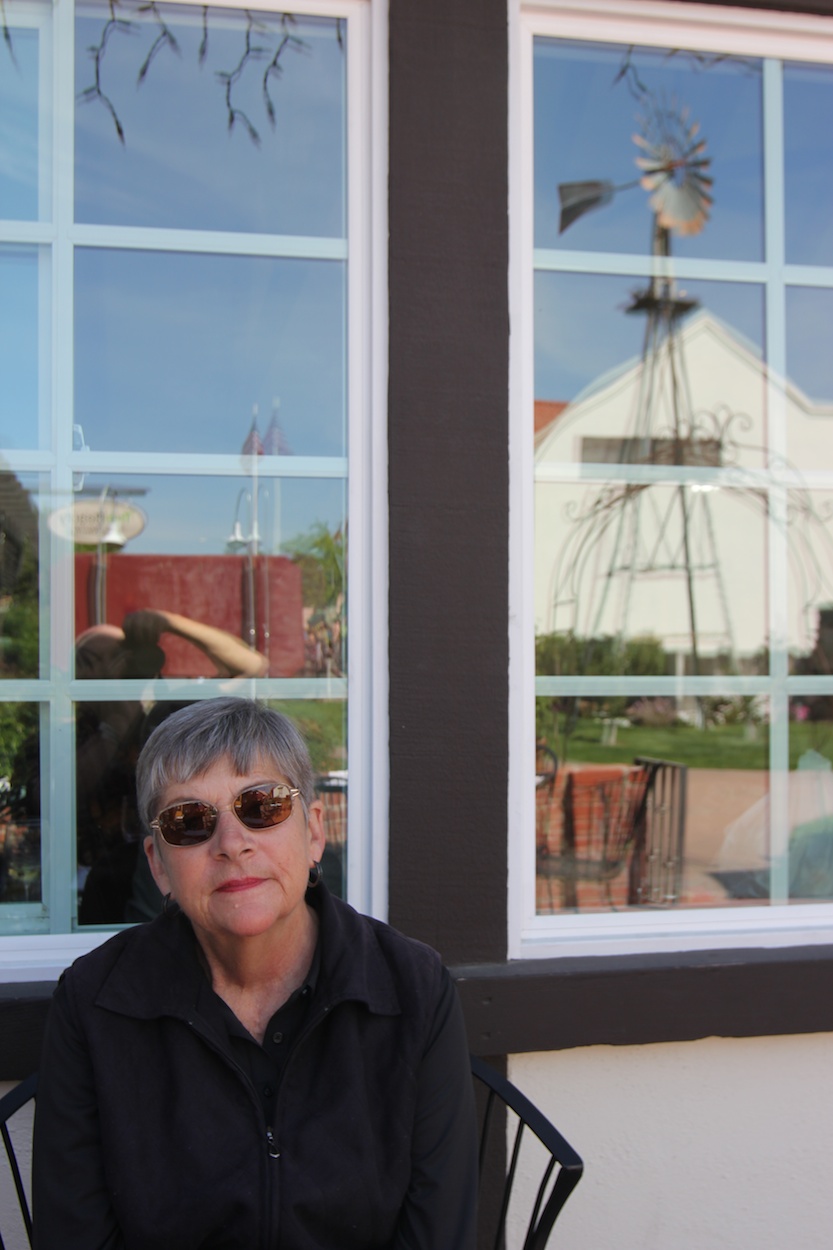 Paul had a great view....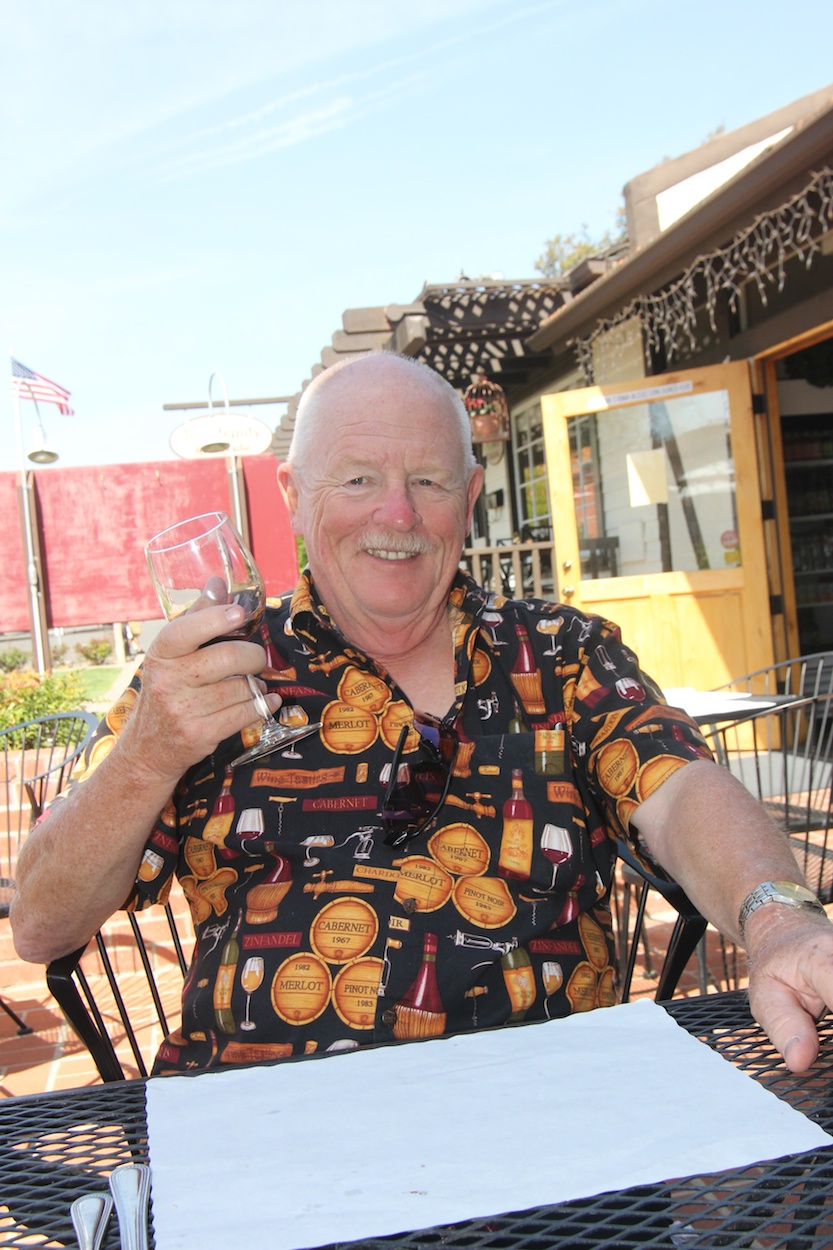 "I will drink to that"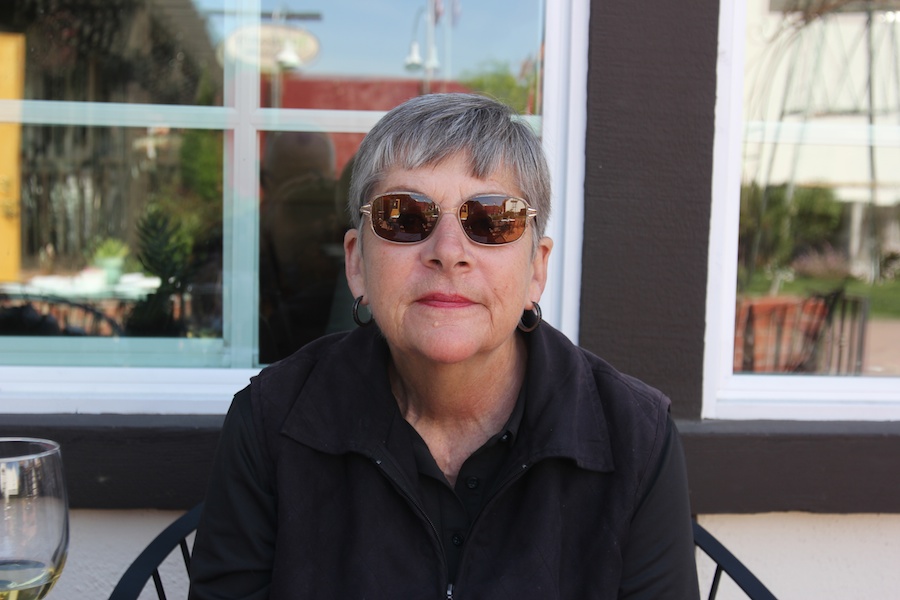 "That was excellent!!... Now, it is time for wine"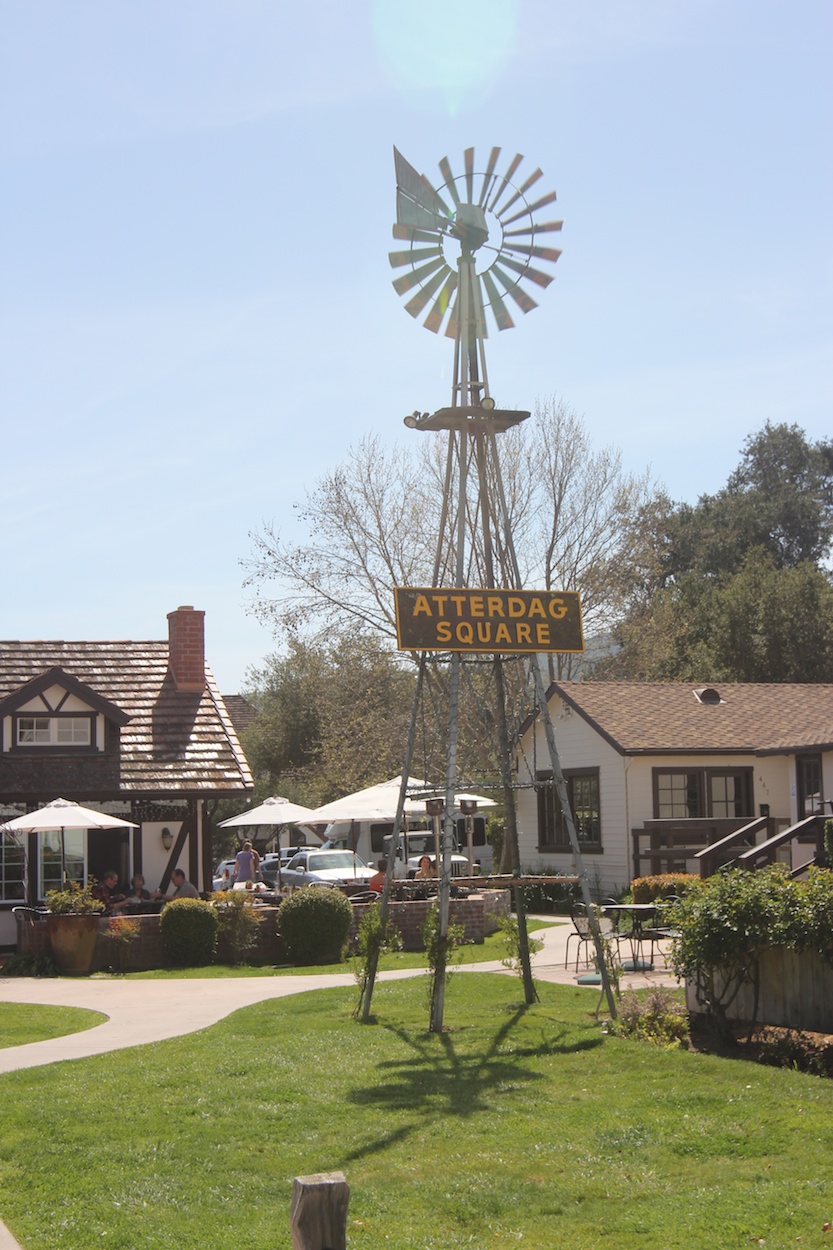 The windmill was really moving this afternoon

Guess what we had for dessert??? Chocolate Mousse Truffle !!!

A Quick Walk Back To Our Car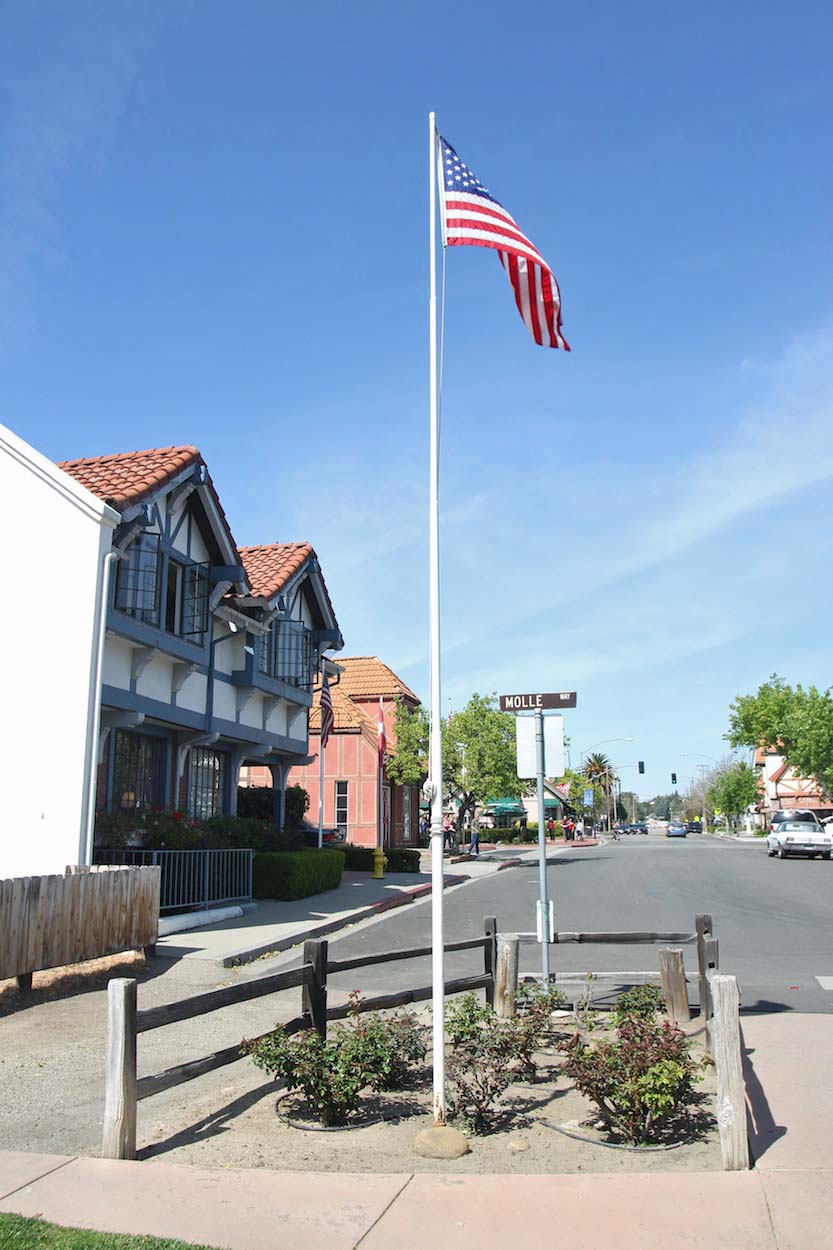 Over to First Street and then to the car...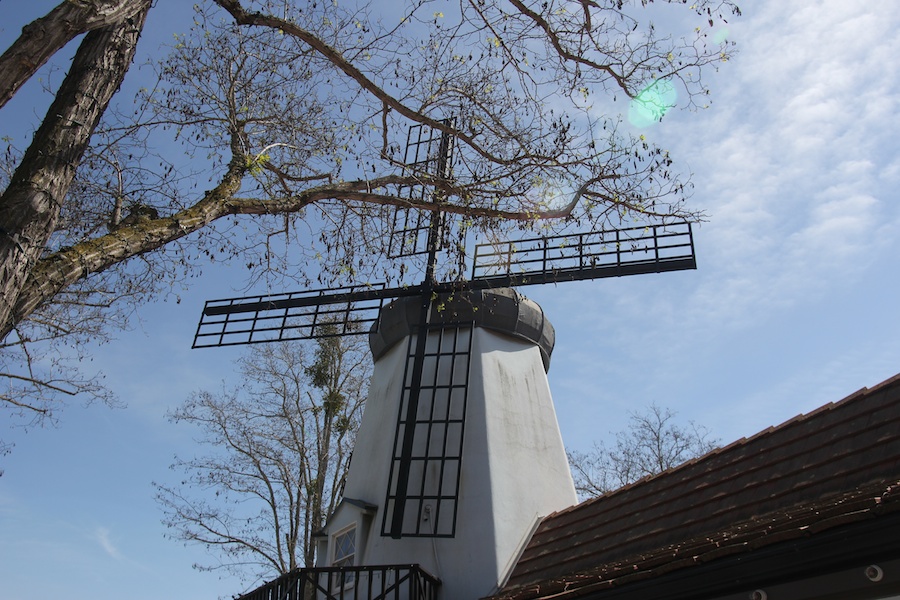 Windmills were everywhere....
Did You Know? - Denmark was a pioneer in developing commercial wind power during the 1970s, and today almost 50% of the wind turbines around the world are produced by Danish manufacturers such as Vestas and Siemens Wind Power along with many component suppliers.
Wind power provided 18.9% of electricity production and 24.1% of generation capacity in Denmark in 2008.[2] In 2012 the Danish government adopted a plan to increase the share of electricity production from wind to 50% by 2020.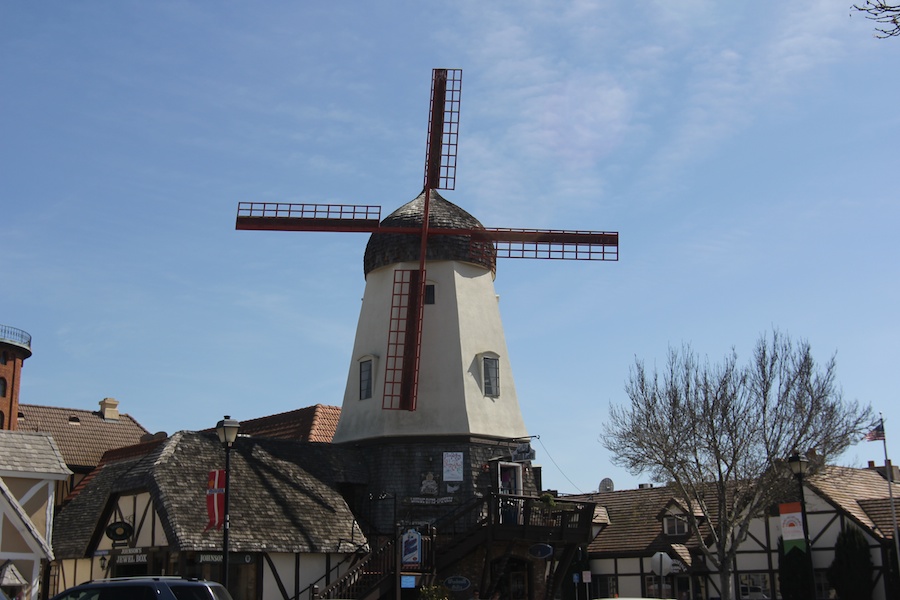 To Wine Country... Yes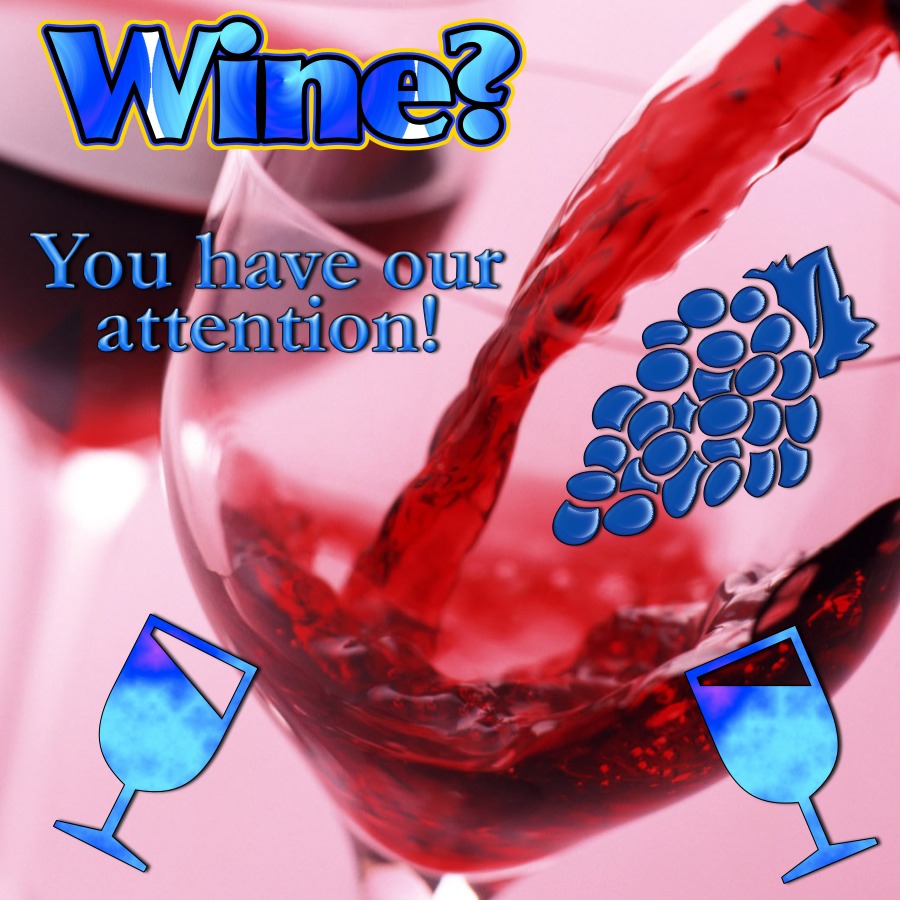 We found CA-246 and off we went!

Off we go to find the wineries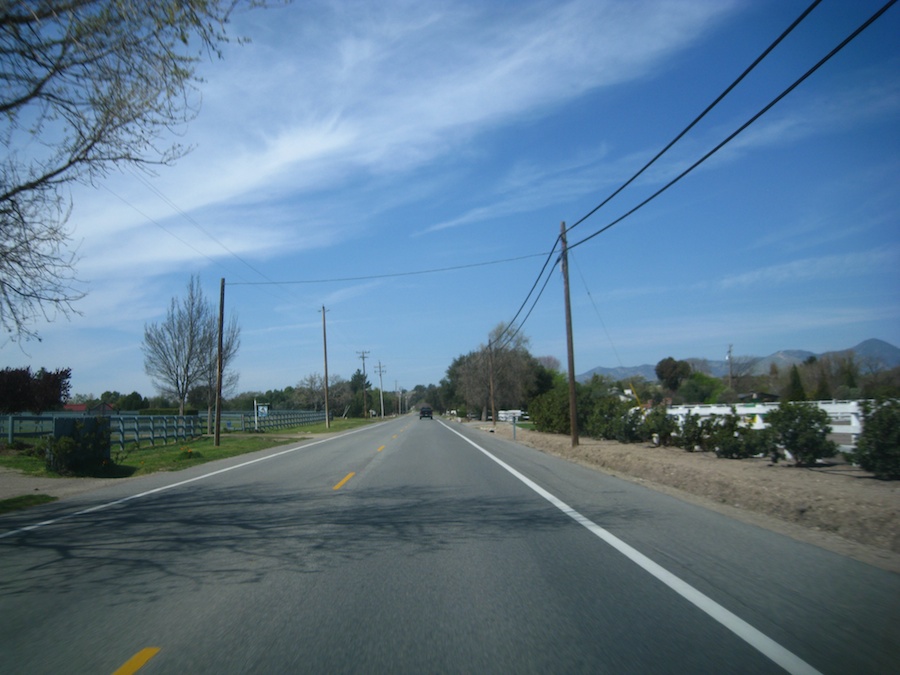 CA-246 - State Route 246 (SR 246) is a state highway in the U.S. state of California. It runs from Lompoc east to Santa Ynez, cutting through the Santa Barbara Wine Country.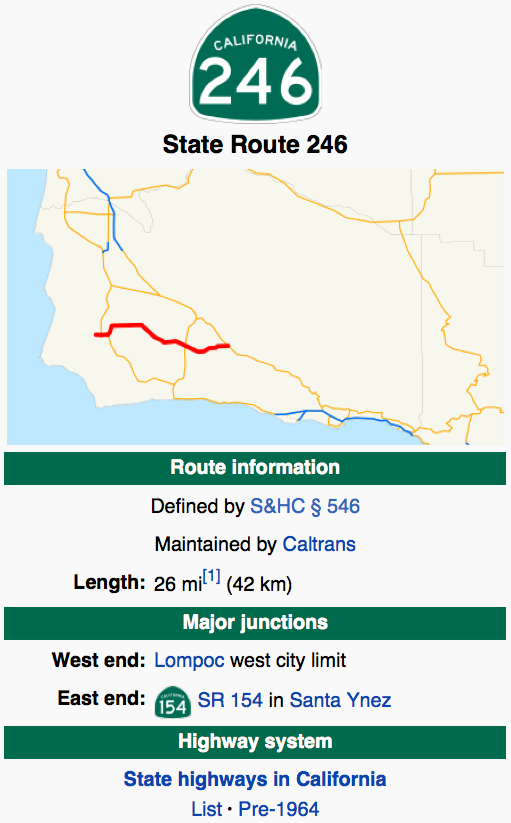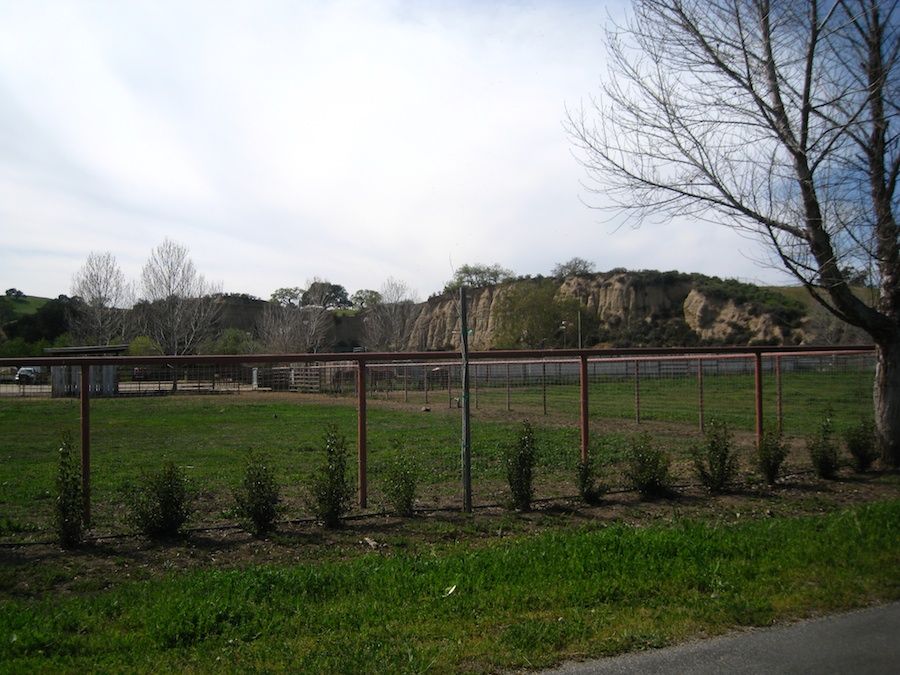 Magnificent scenery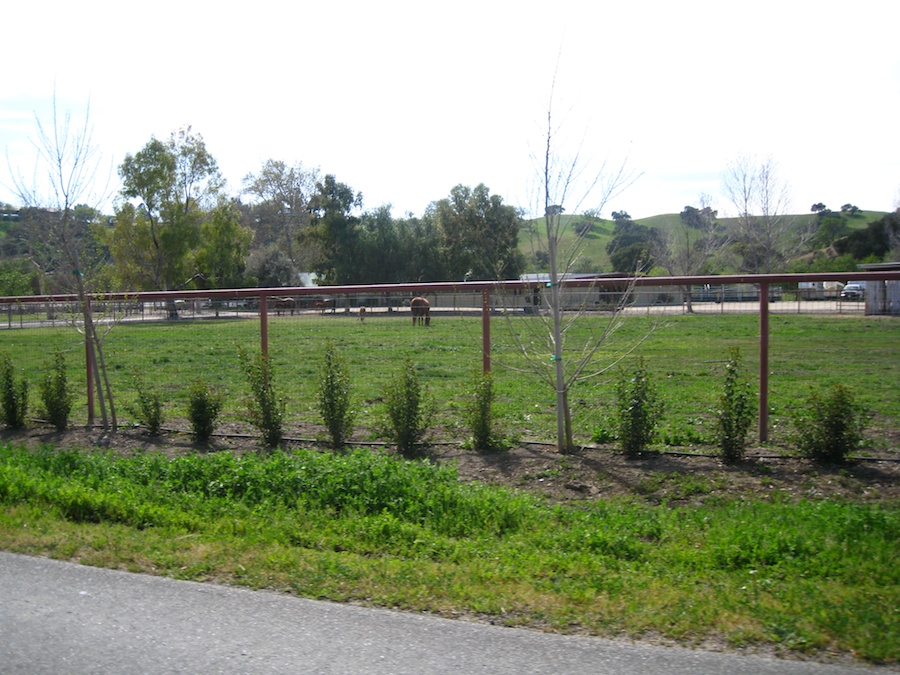 Loads of horses in the local community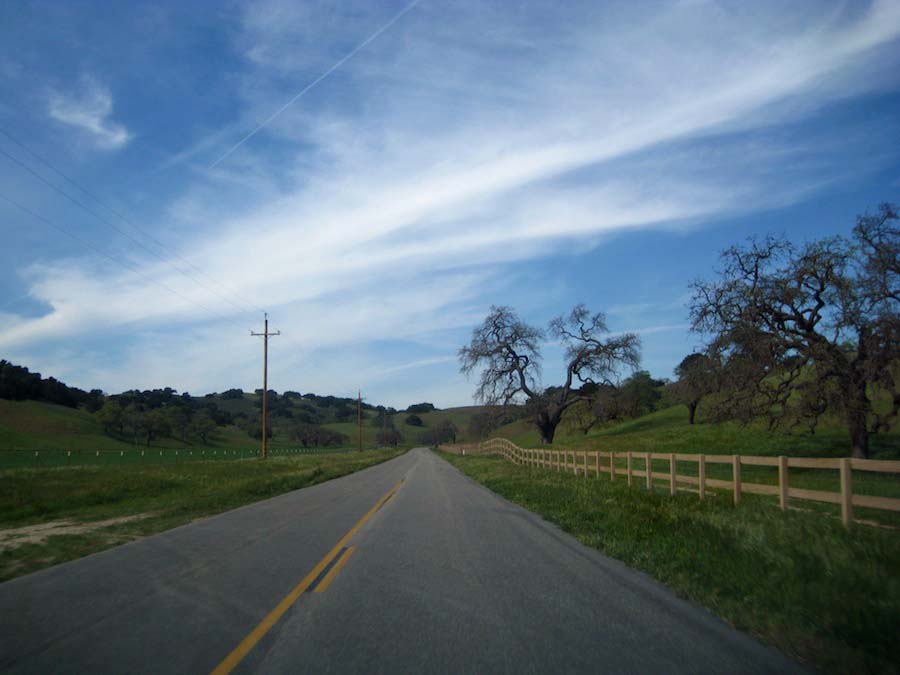 A few more miles to out first stop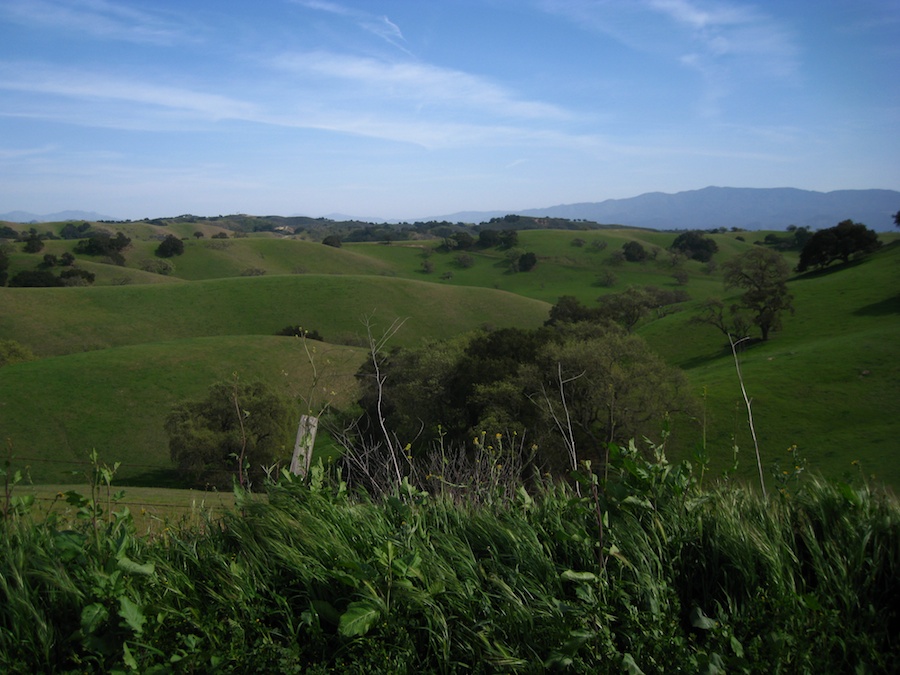 The land was so green....