Walking In October (Page Two)
Quotation To Remember: The truth is, that the craving for exercise is a part of healthy human nature. ~E. Warre, 1884

Walking Continues with great care as gthe closer to Halloween gets, the more ghosts and gouls come out in the day time.
<! -- --------------------------14th -------------------- -->
Dang... October is indeed here... It was 58 degress when Paul set out on the latest adventure.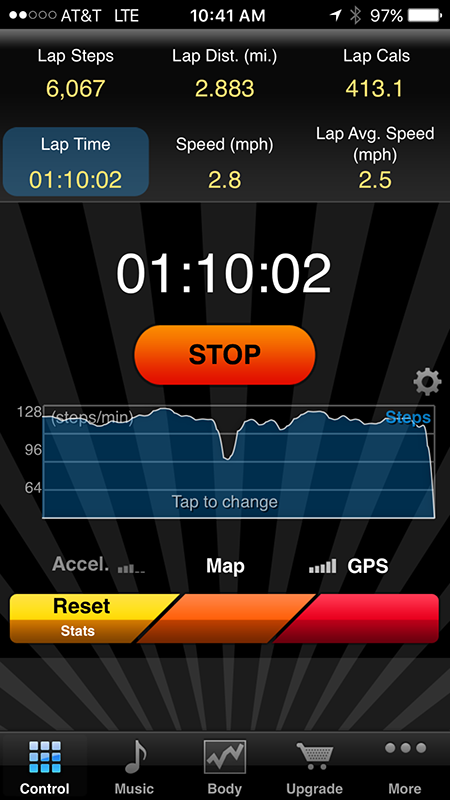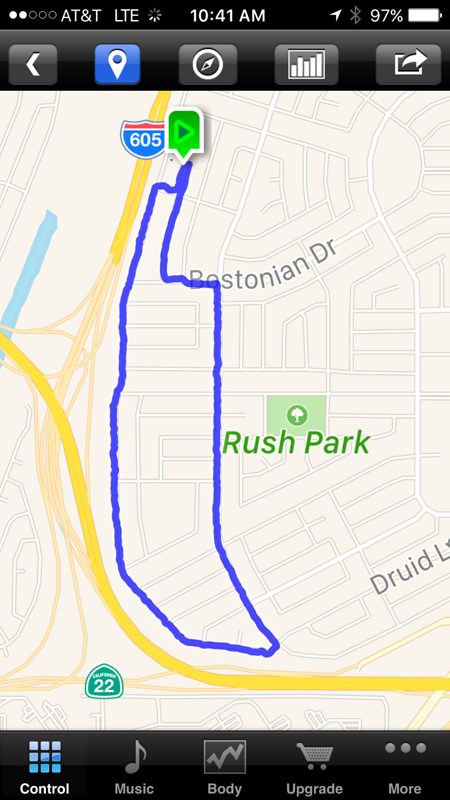 It was so overcast Paul didn't even use sun glasses!
Halloween Quote To Remember:

From ghoulies and ghosties
And long-leggedy beasties
And things that go bump in the night,
Good Lord, deliver us!
~Scottish saying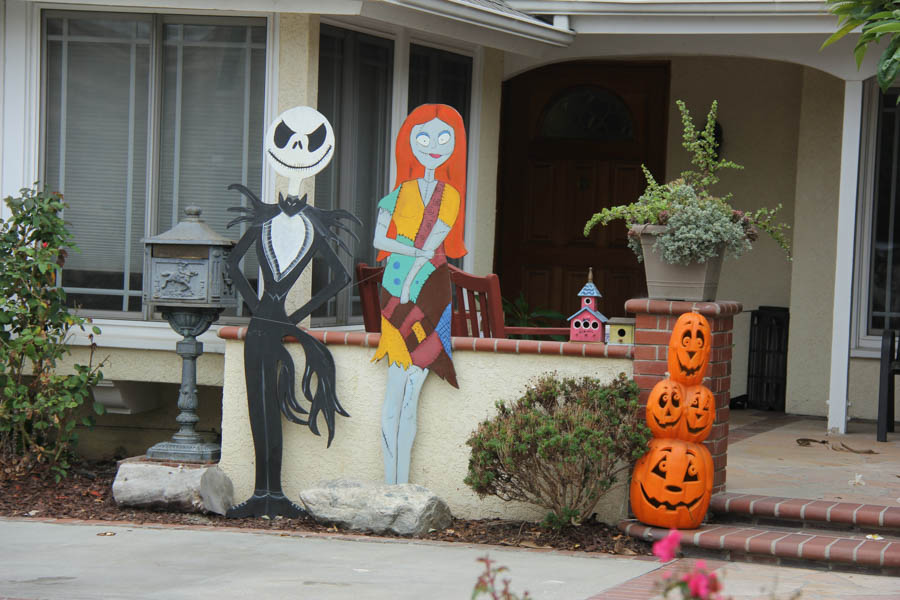 Looks like a formal affair

Flash and at the speed of light....

One more time without a flash

"Hey guys... You're looking good"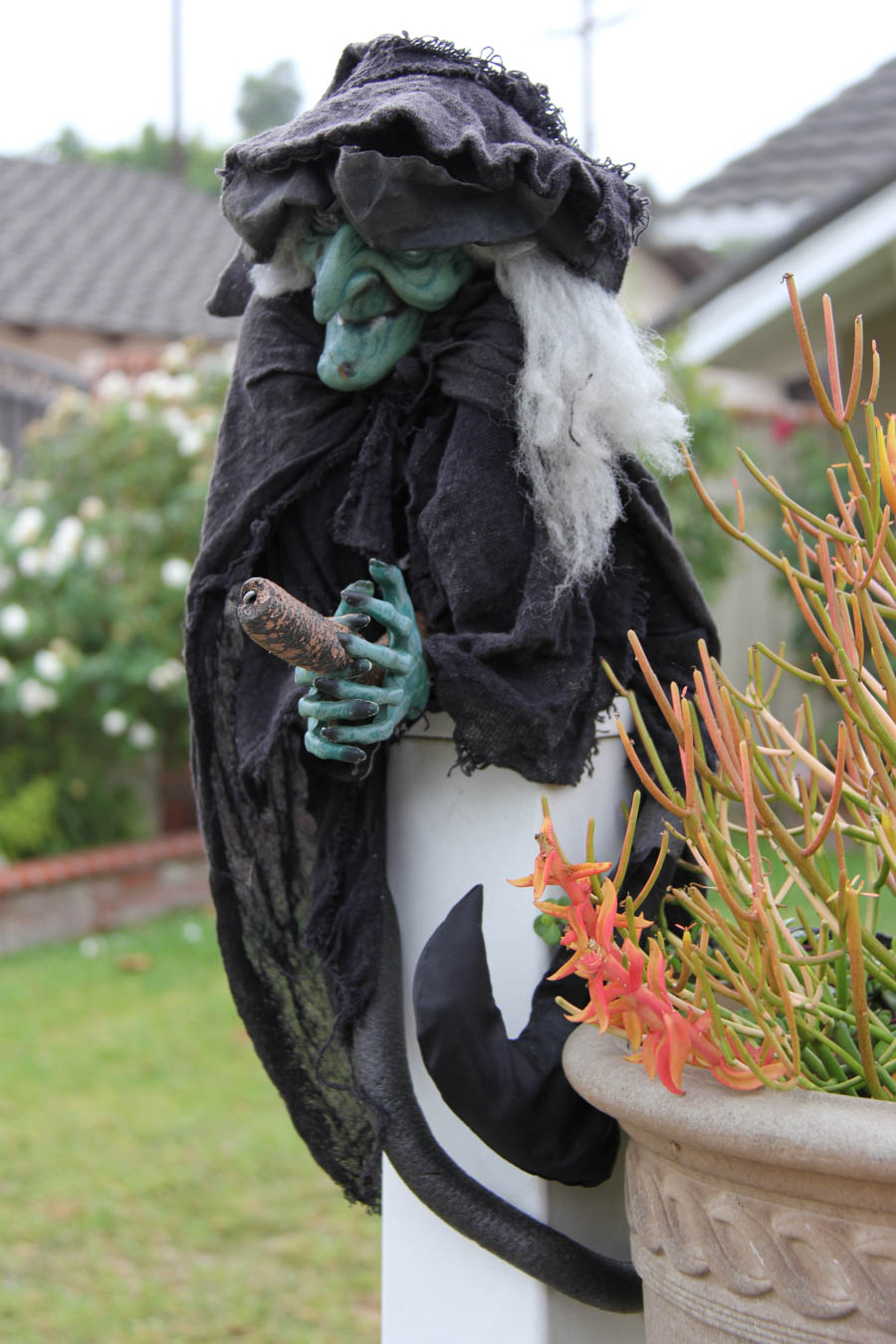 "Irene had my disguise on a few years back!"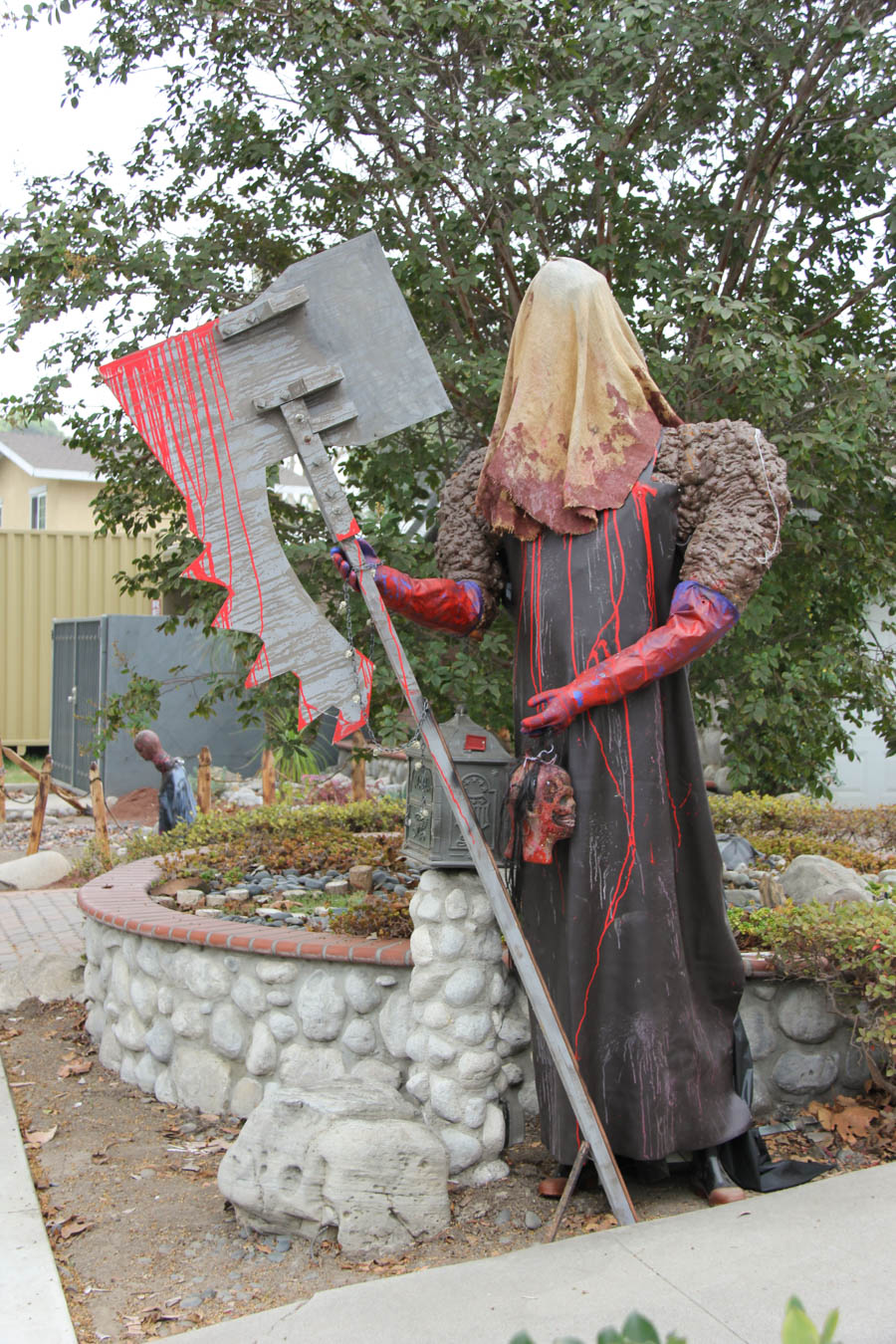 "Hello there...Come a little bit closer"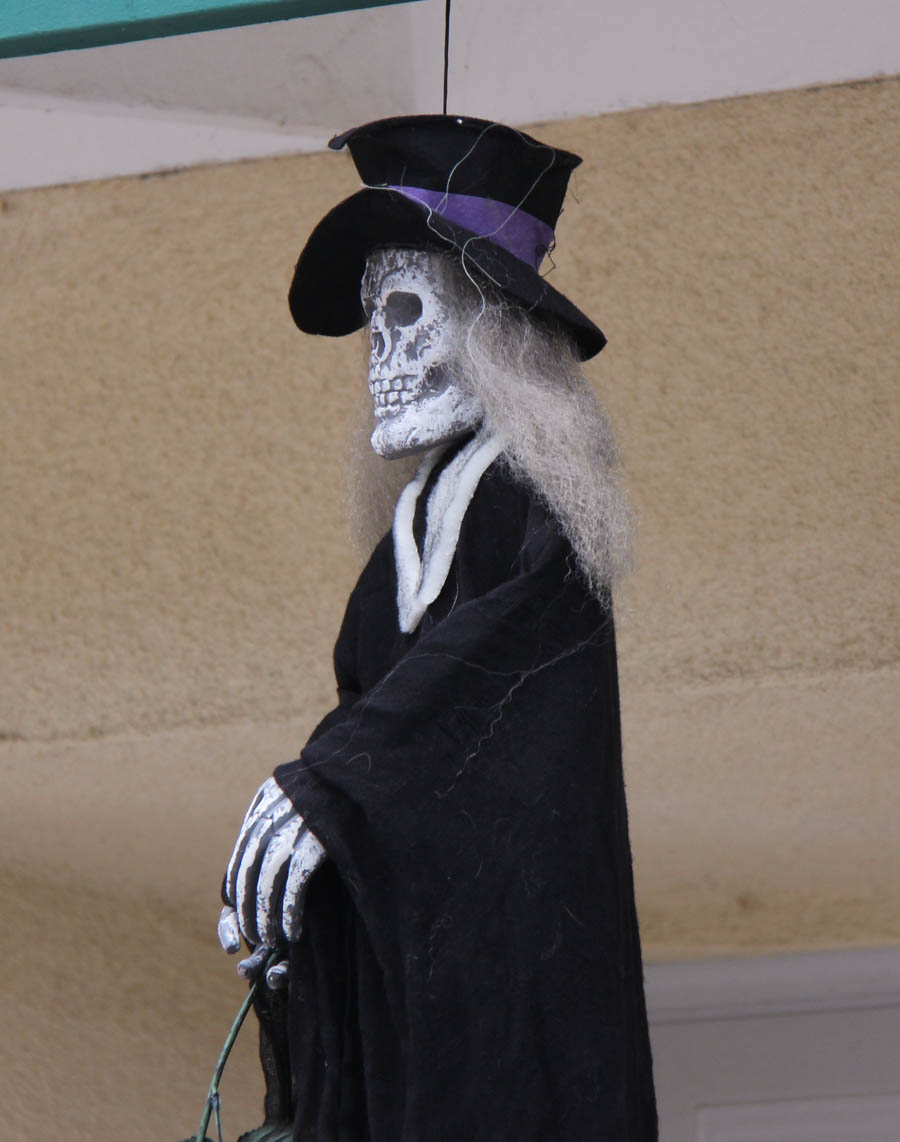 We call him Mr. Bones"

"Wait right there and I will come over and bite you!"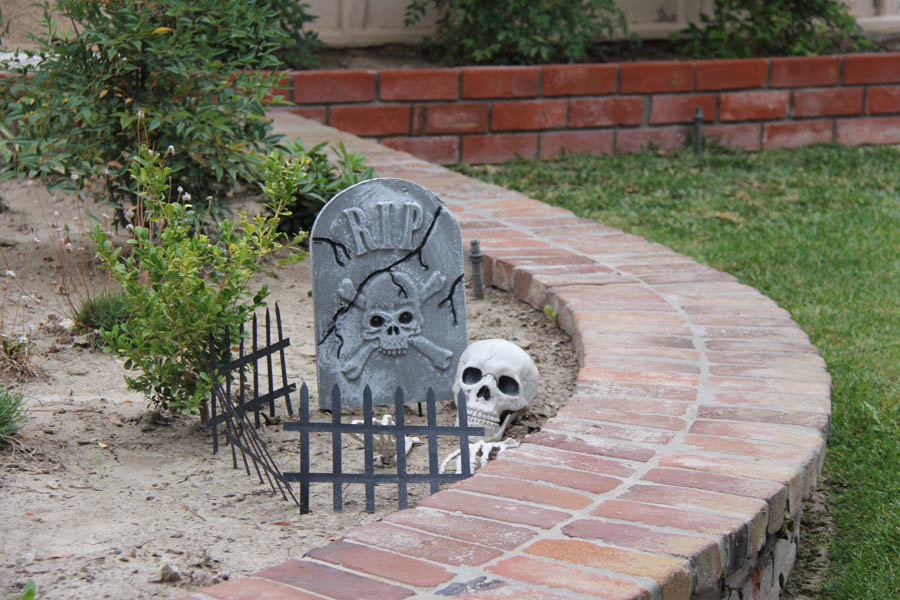 RIP! - RIP or R.I.P. is an abbreviation of requiescat in pace
or (in English) Rest in peace, often used in epitaphs.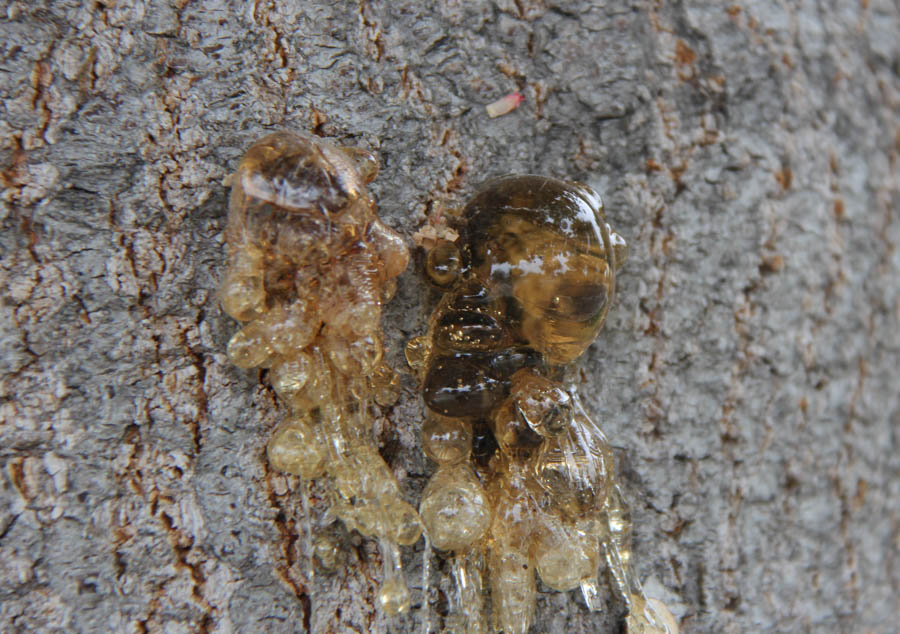 "When I grow up I want to be 'The Blob' "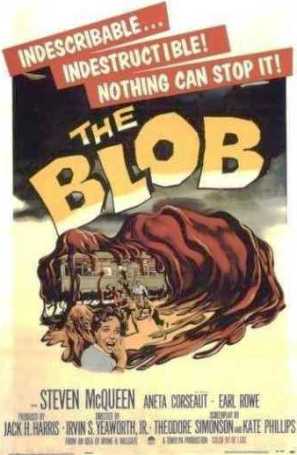 Did You Know? - The Blob (a.k.a. The Molten Meteor) is an independently made, 1958 De Luxe color, American horror/science fiction film directed by Irvin Yeaworth. In the style of American International Pictures, Paramount Pictures released the film as a double feature with I Married a Monster from Outer Space.
The film stars a 27-year-old Steve McQueen in his debut leading role as a teenager, and Aneta Corsaut, as his co-star. The plot depicts a growing corrosive alien amoeba that crashes from outer space in a meteorite and engulfs and dissolves citizens in the small community of Downingtown, Pennsylvania. The origin of The Blob is never identified, and the film ends with a question mark.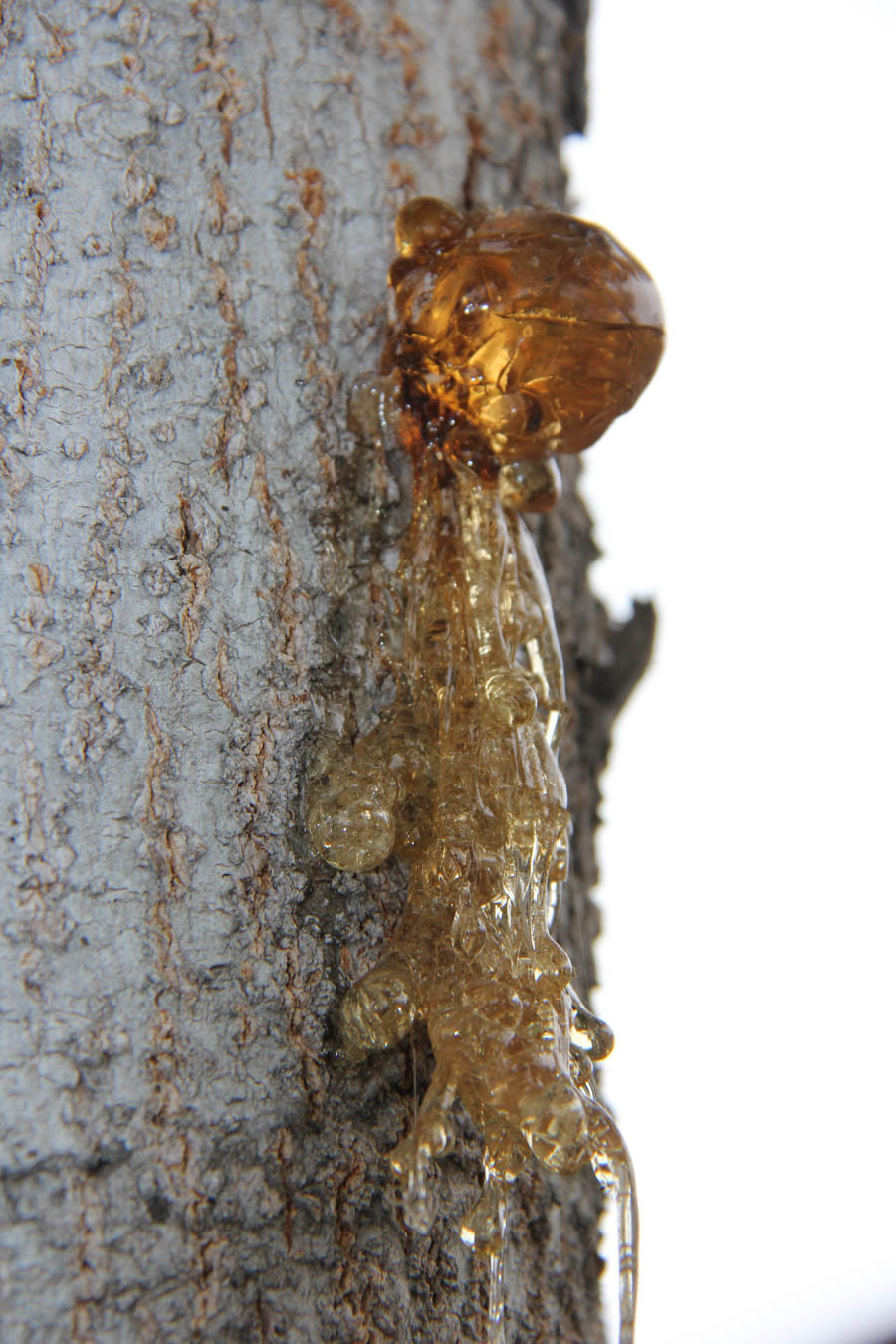 Even "bleeding" Mother Nature is beautiful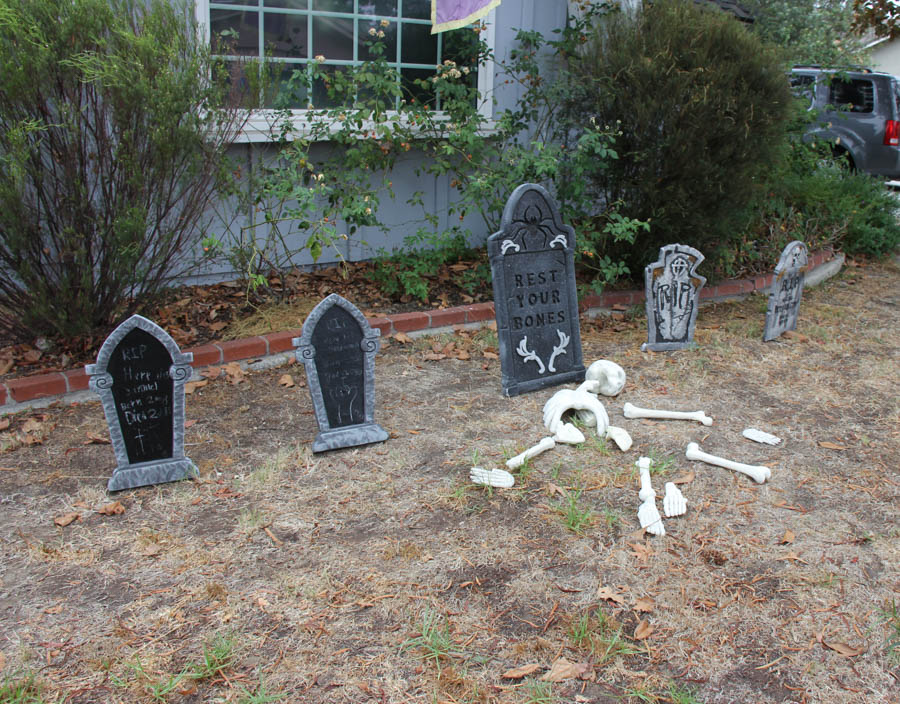 Oops!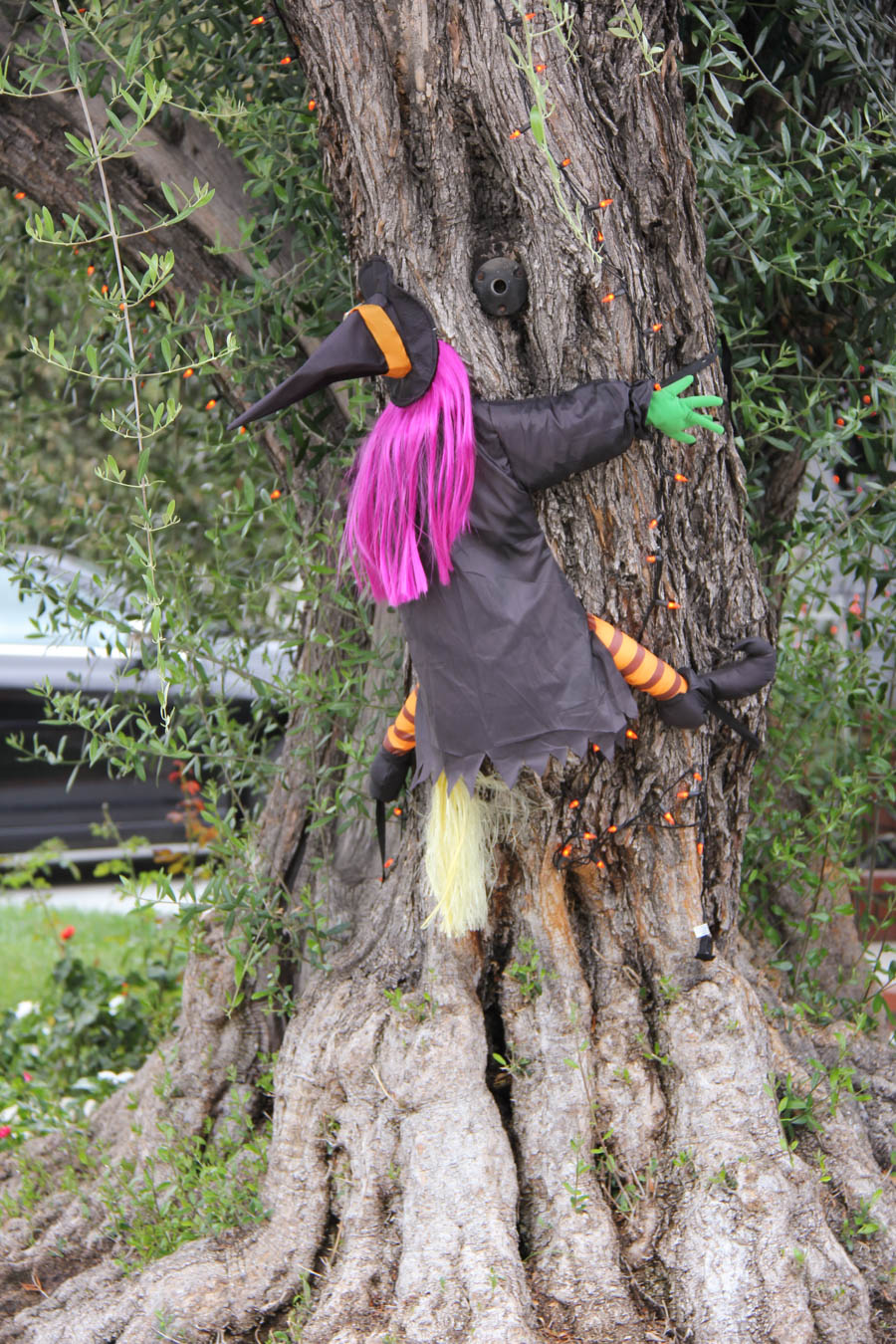 "Wait until I get my hands on the Air Traffic Control guy!"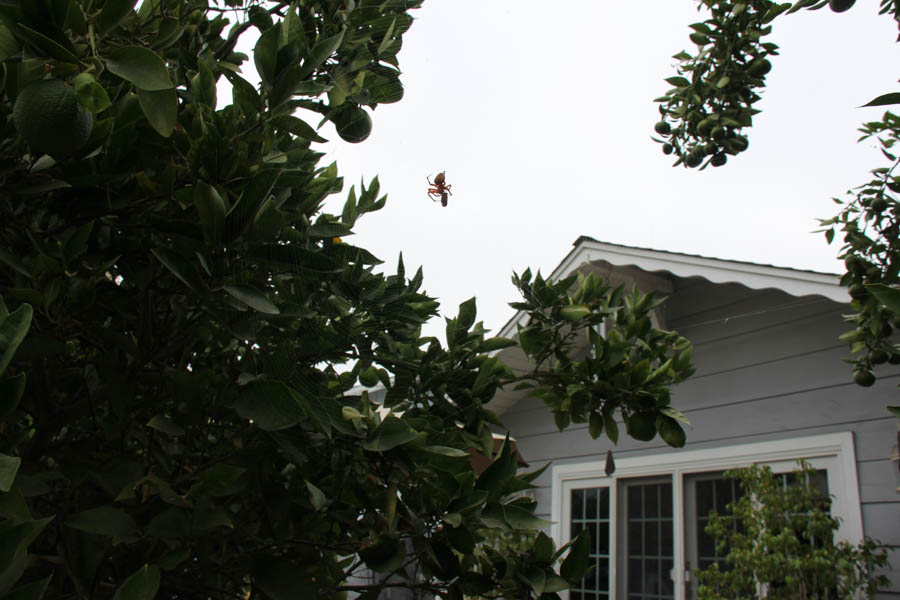 Walking in the door and the end of the walk and Paul almost swallowed a spider!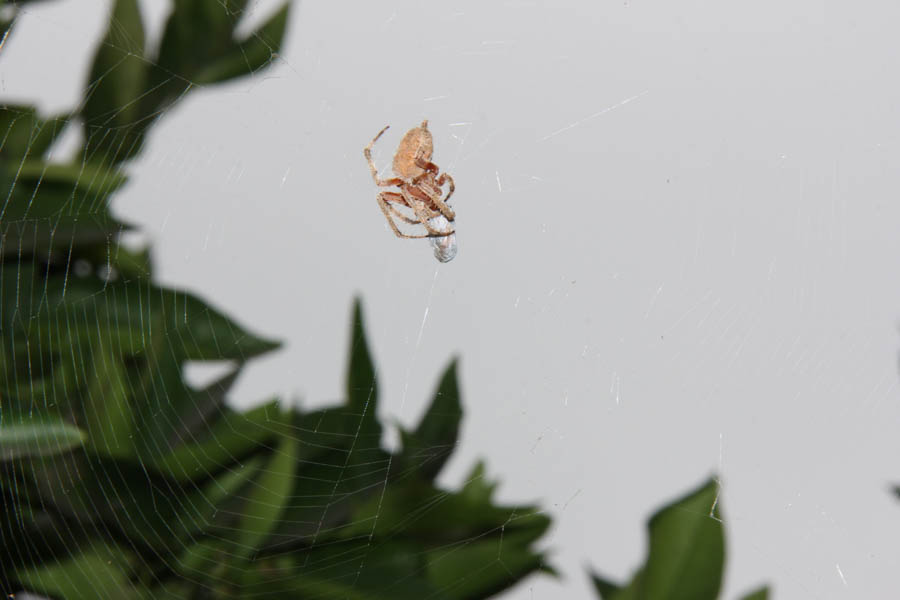 Well. he was about 12 inches above Paul's head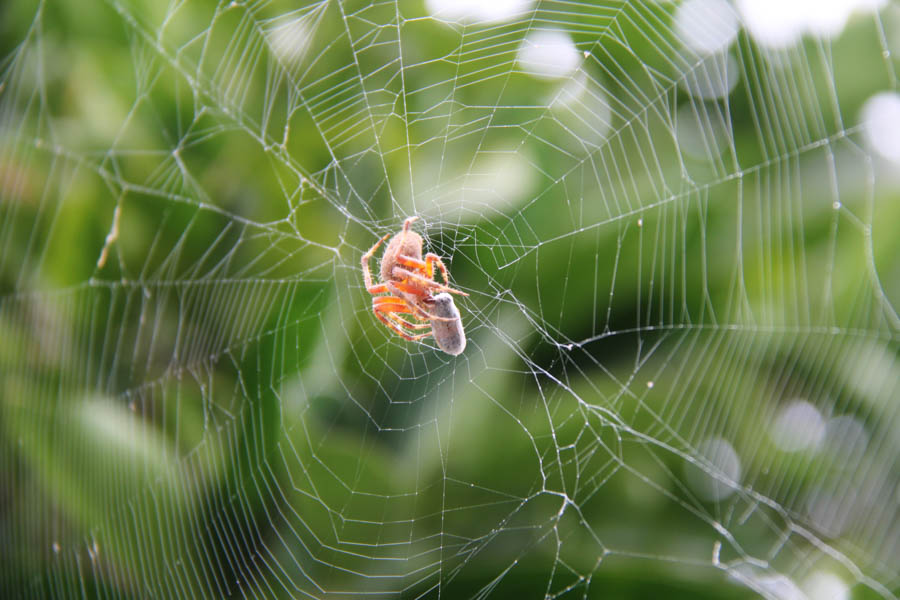 He was busy wrapping up dinner
Did You Know? - When spiders moved from the water to the land in the Early Devonian period, they started making silk to protect their bodies and their eggs.
Spiders gradually started using silk for hunting purposes, first as guide lines and signal lines, then as ground or bush webs, and eventually as the aerial webs that are familiar today.
Spiders produce silk from their spinneret glands located at the tip of their abdomen. Each gland produces a thread for a special purpose – for example a trailed safety line, sticky silk for trapping prey or fine silk for wrapping it. Spiders use different gland types to produce different silks, and some spiders are capable of producing up to 8 different silks during their lifetime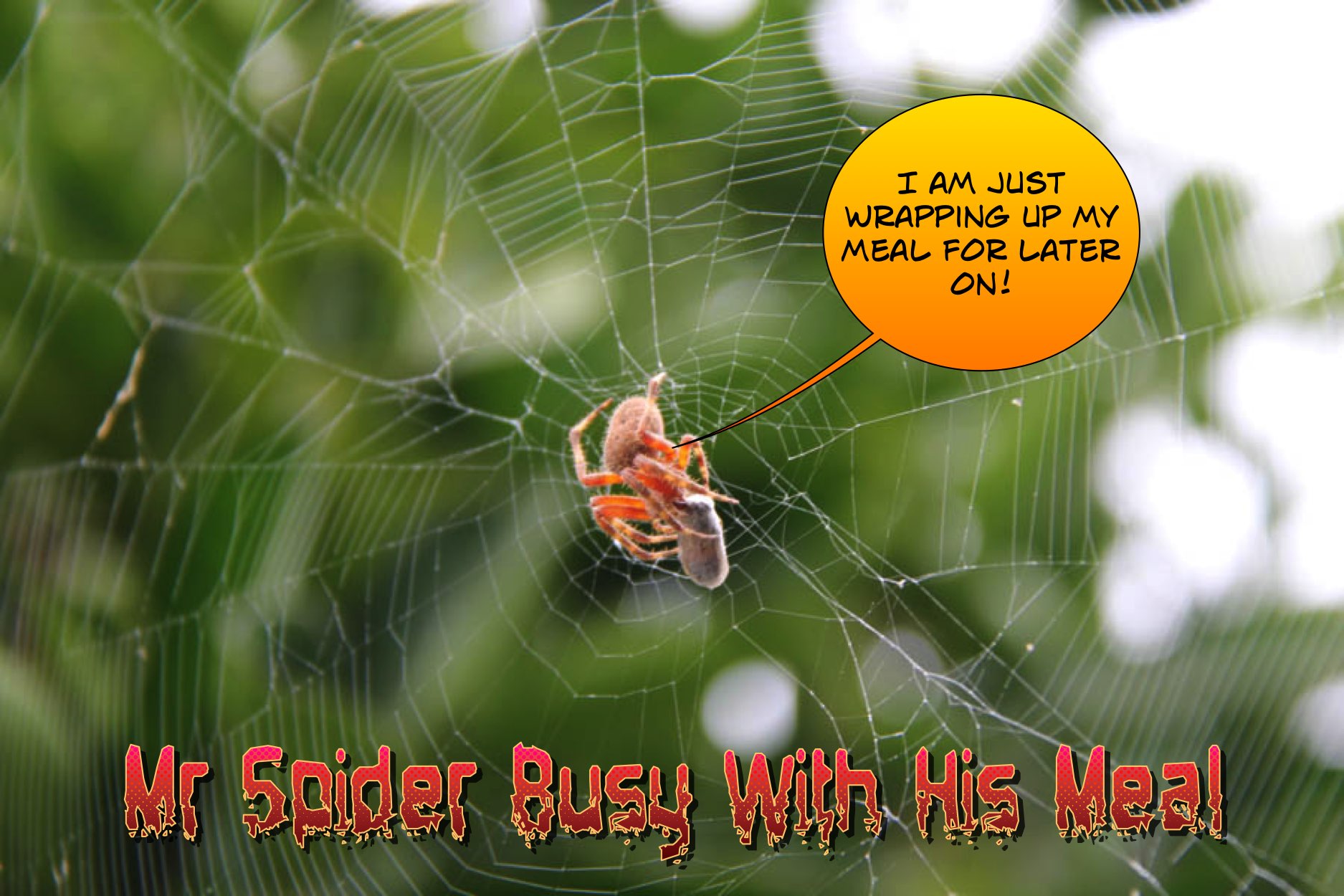 Keeping house
OK! The pneumonia seems to be getting better so Paul hit the road again! Along the way he met some very nice spooks, ghosts, and goblins! Enjoy the walk!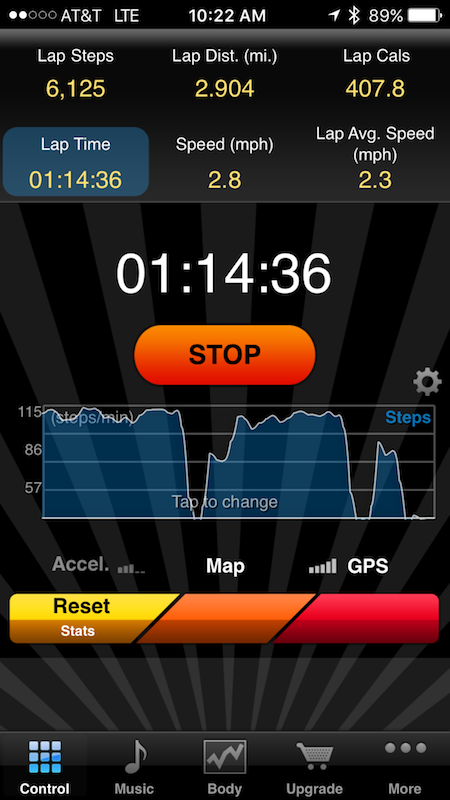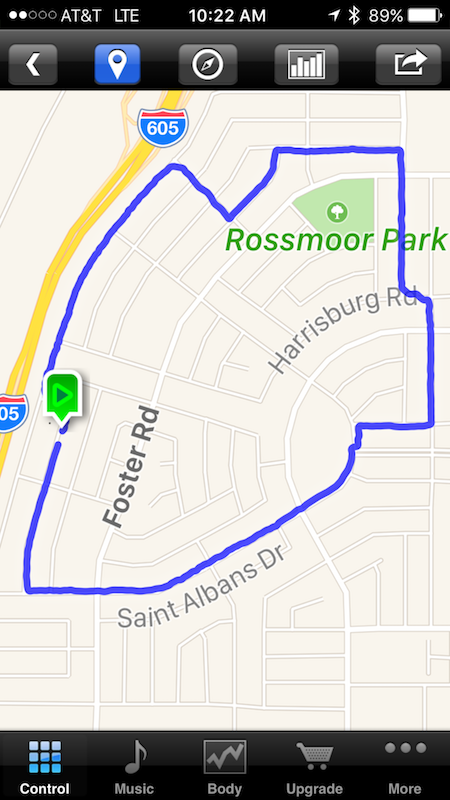 Off we go walking at about three miles per hour...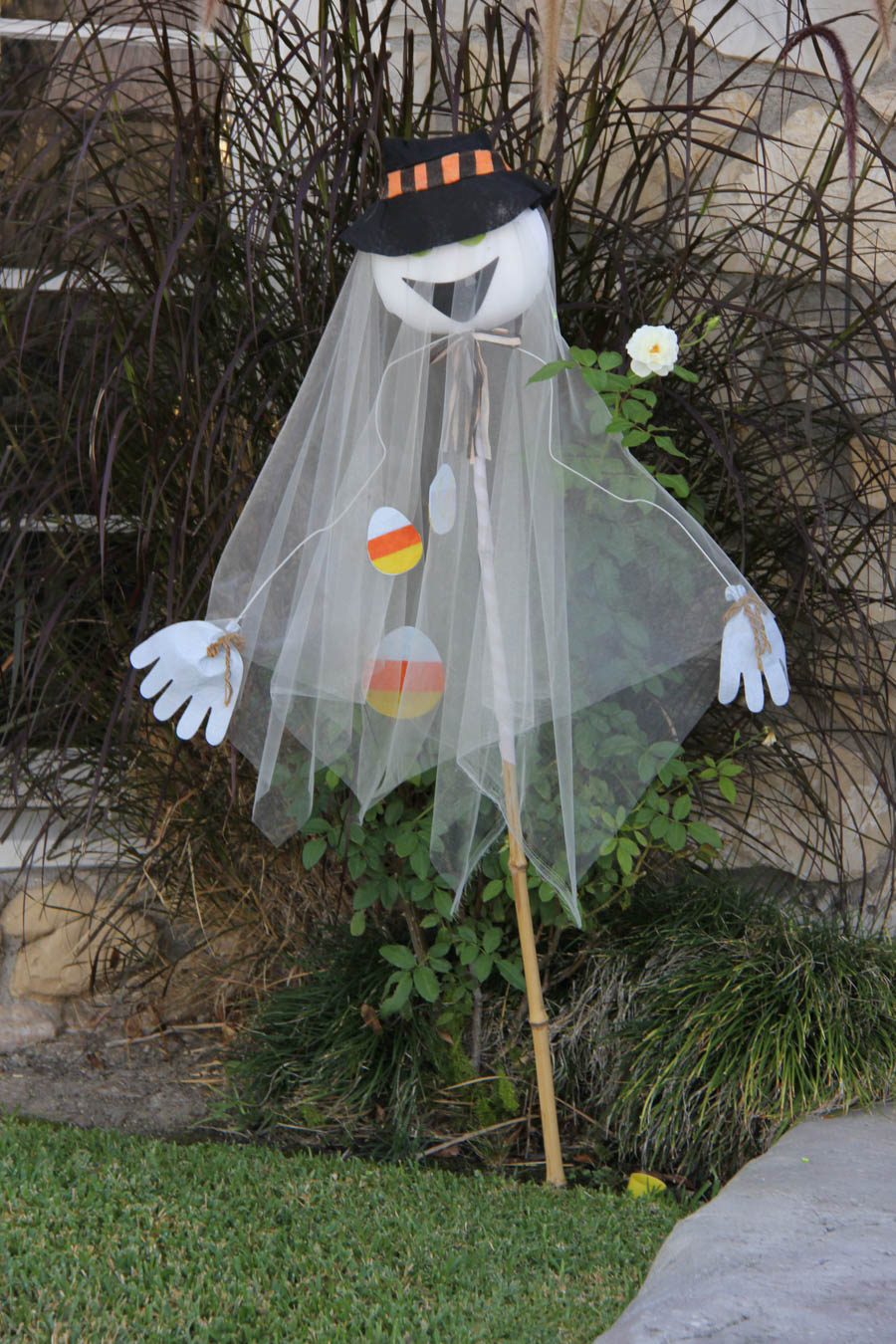 He is a happy ghost... Just got clean sheets!

Magnificent color on this warm California day!
It's going to be in the 90's today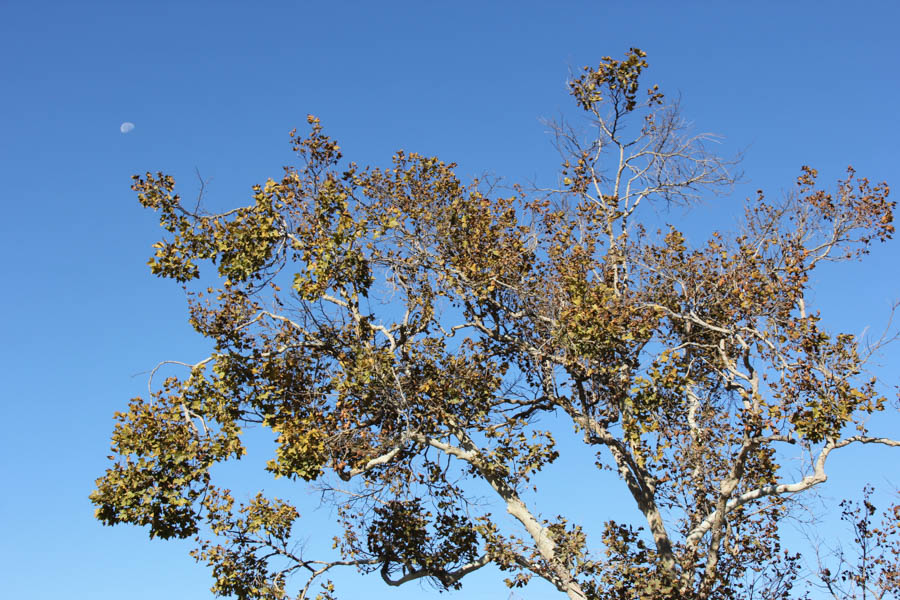 Do you see the moon?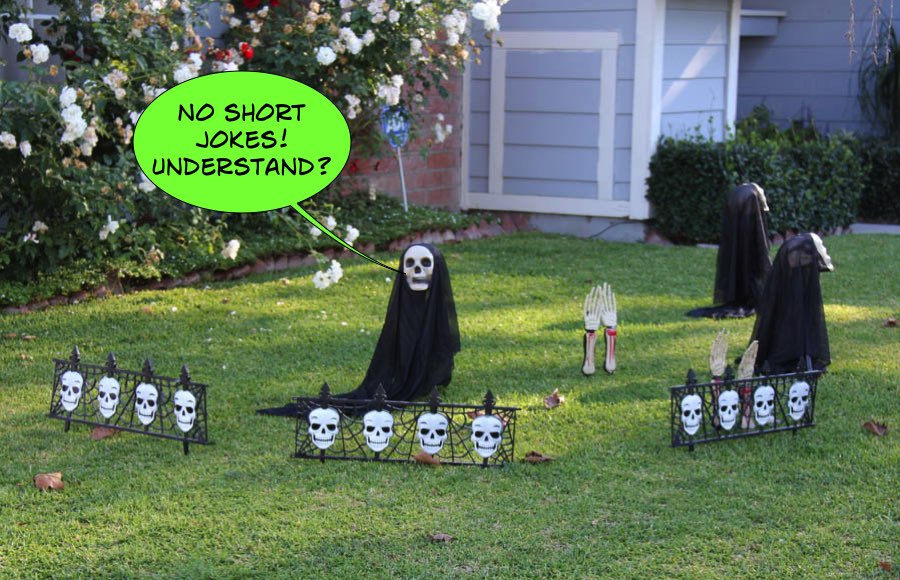 I promise NOT to walk on your grass!
Halloween Quote To Remember:
Hold on, man. We don't go anywhere with "scary," "spooky," "haunted," or "forbidden" in the title. ~From Scooby-Doo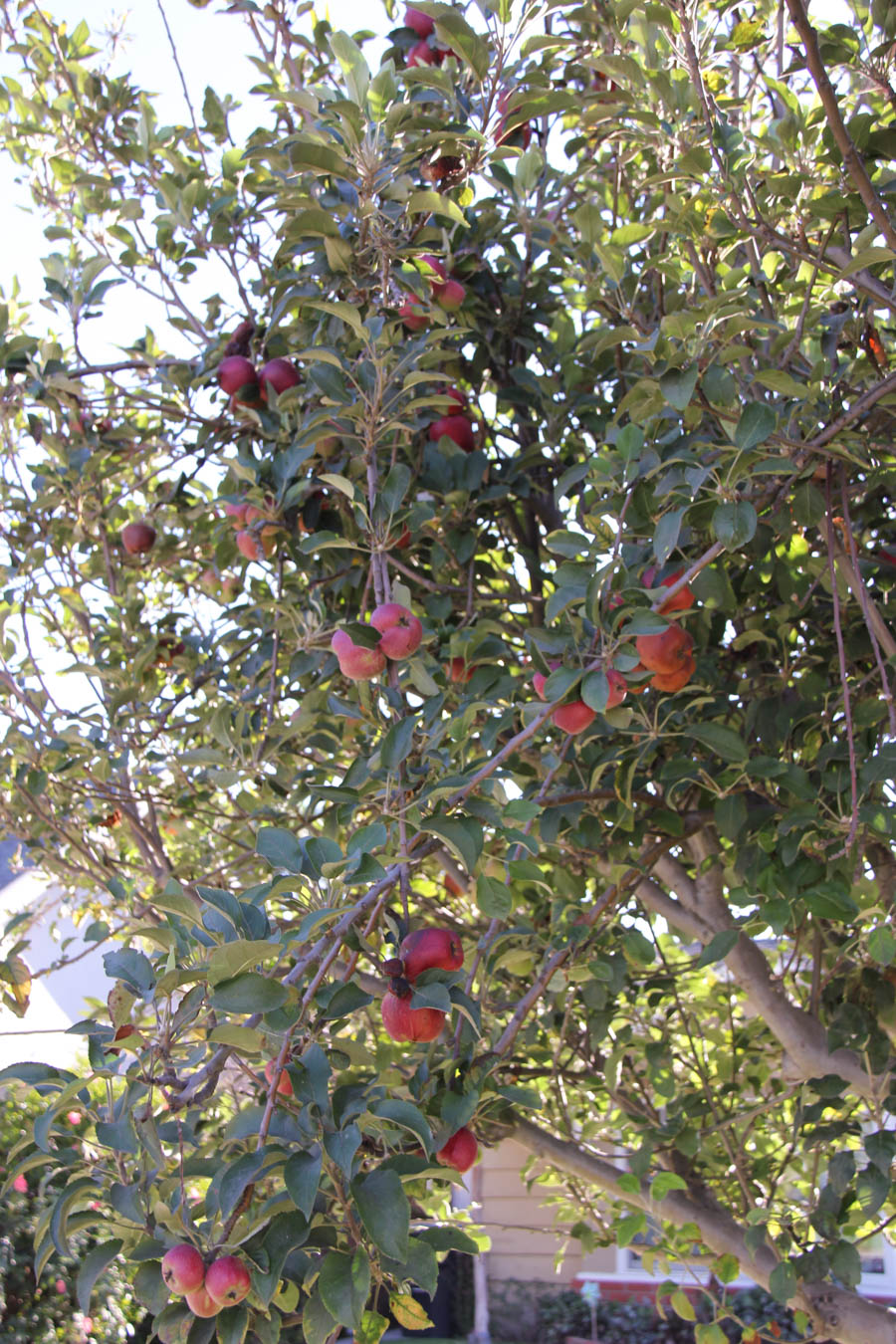 Ah ha! I can now tell the witch where to go to get apples!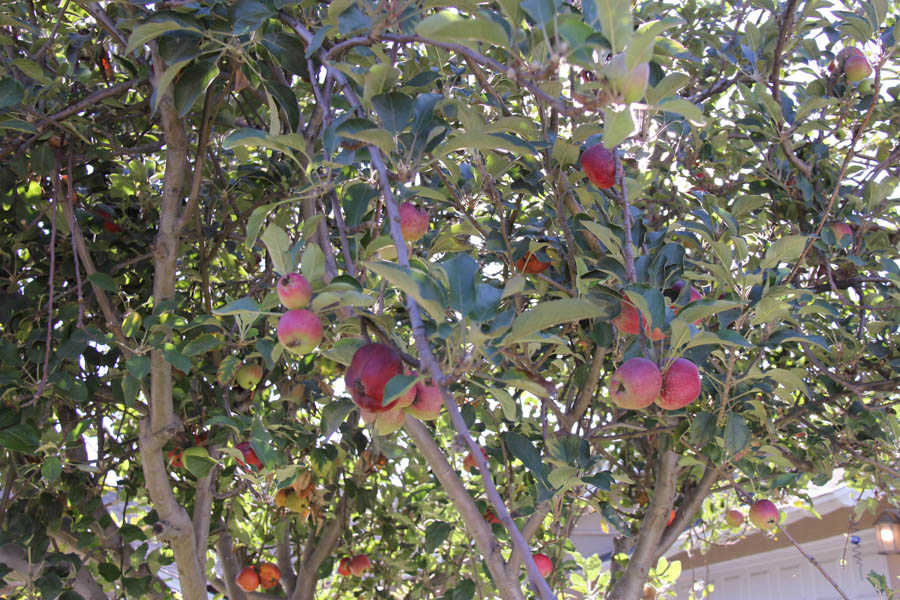 They look terrific!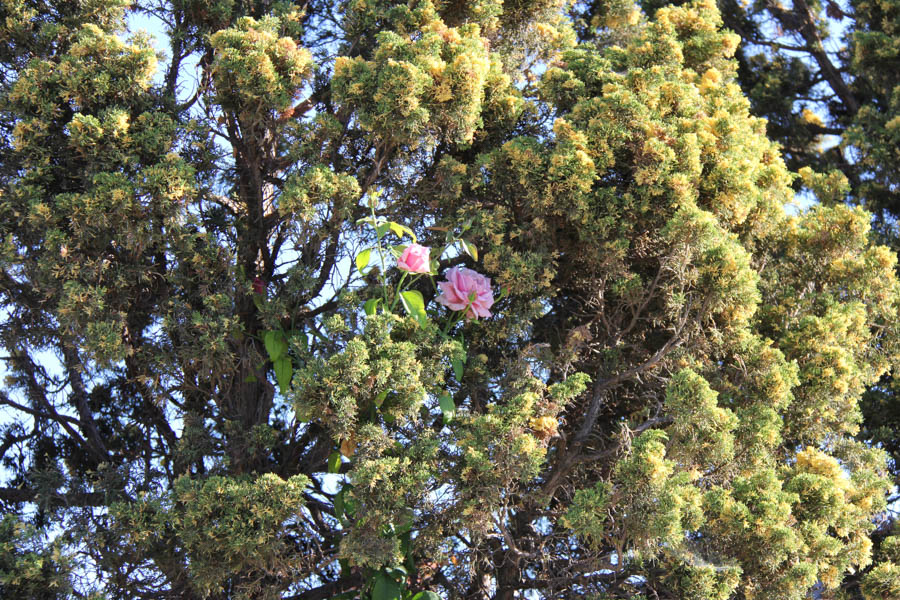 See the rose way up in the tree?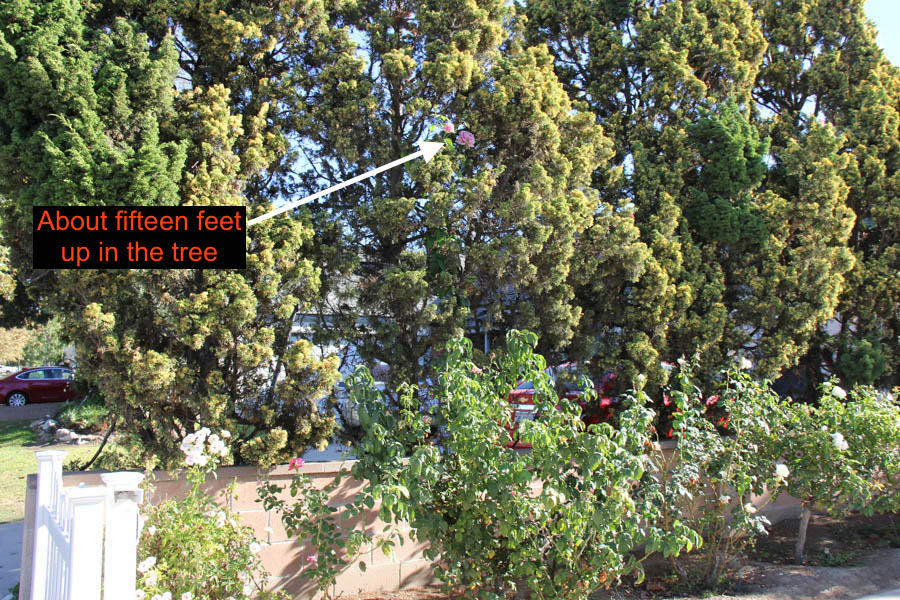 It started at the bottom and worked its way up!

Reminded Paul of the song.... "I Fall To Pieces"
Did You Know? - "I Fall to Pieces" is a single released by Patsy Cline in 1961, and was featured on her 1961 studio album, Patsy Cline Showcase. "I Fall to Pieces" was Cline's first number-one hit on the Country charts, and her second hit single to cross over onto the Pop charts. It was the first of a string of songs written by Hank Cochran and Harlan Howard (not always collaborating) for Cline.
"I Fall to Pieces" became one of Cline's most-recognizable hit singles. It has also been classified as a Country music standard.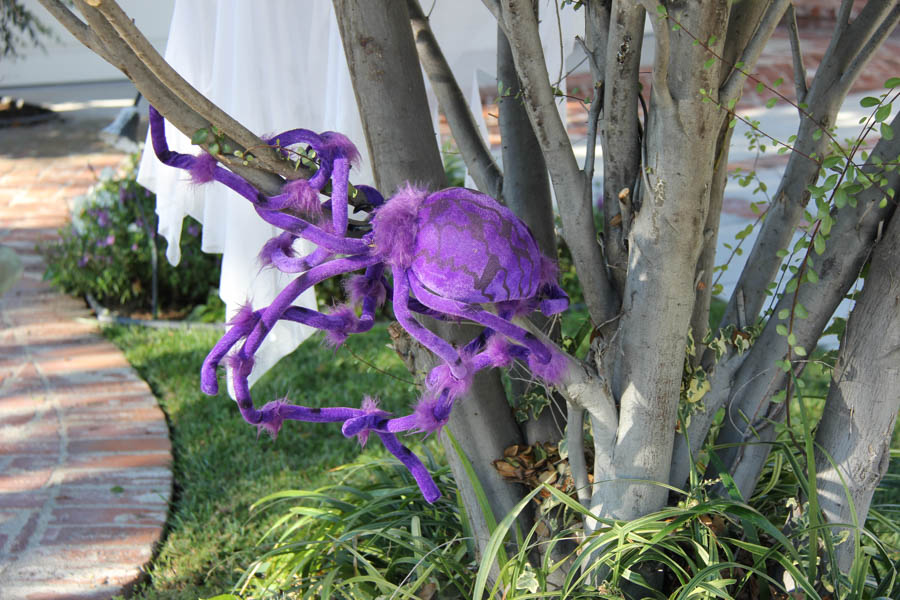 Careful... This is a mean one!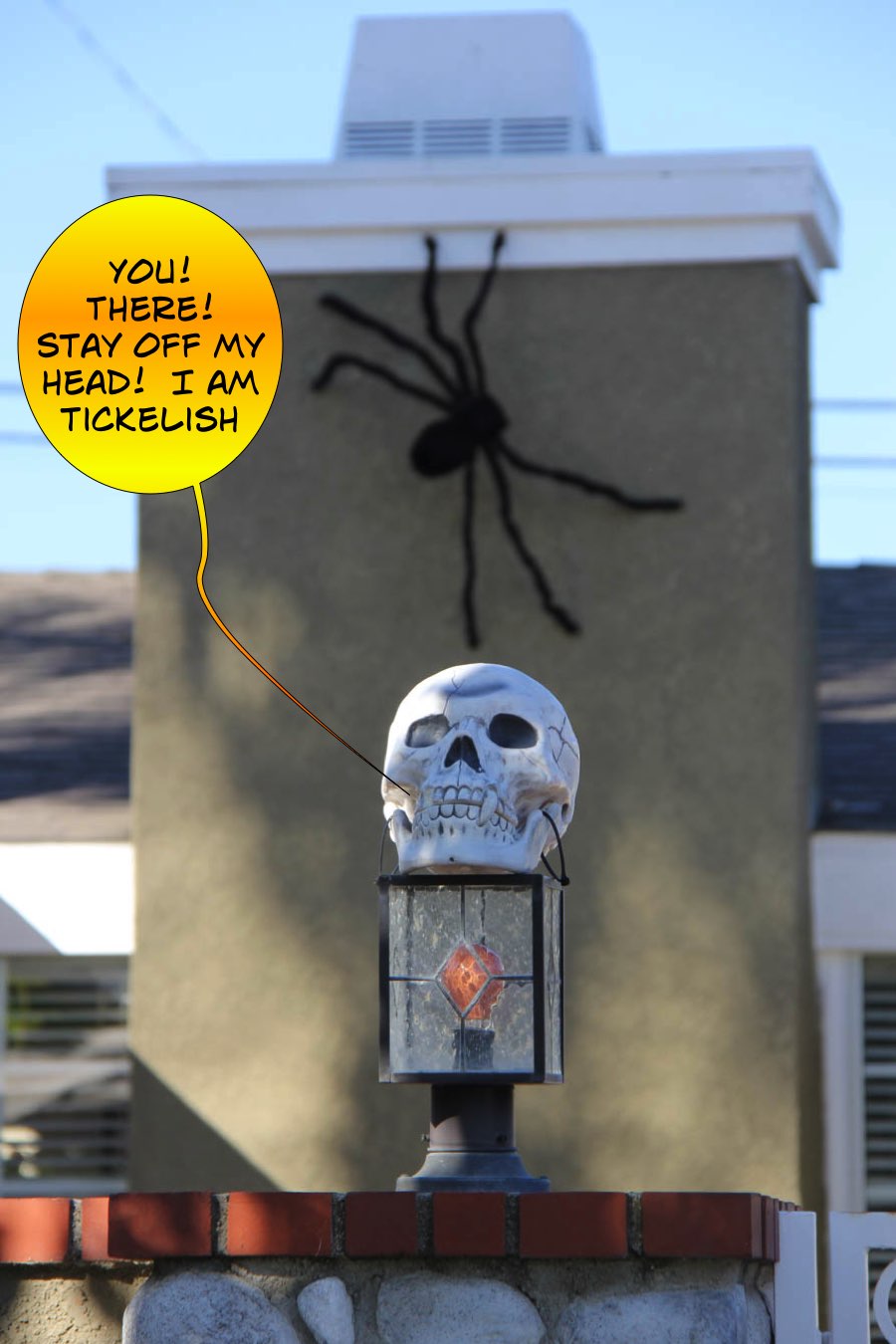 The skeleton is not a happy camper!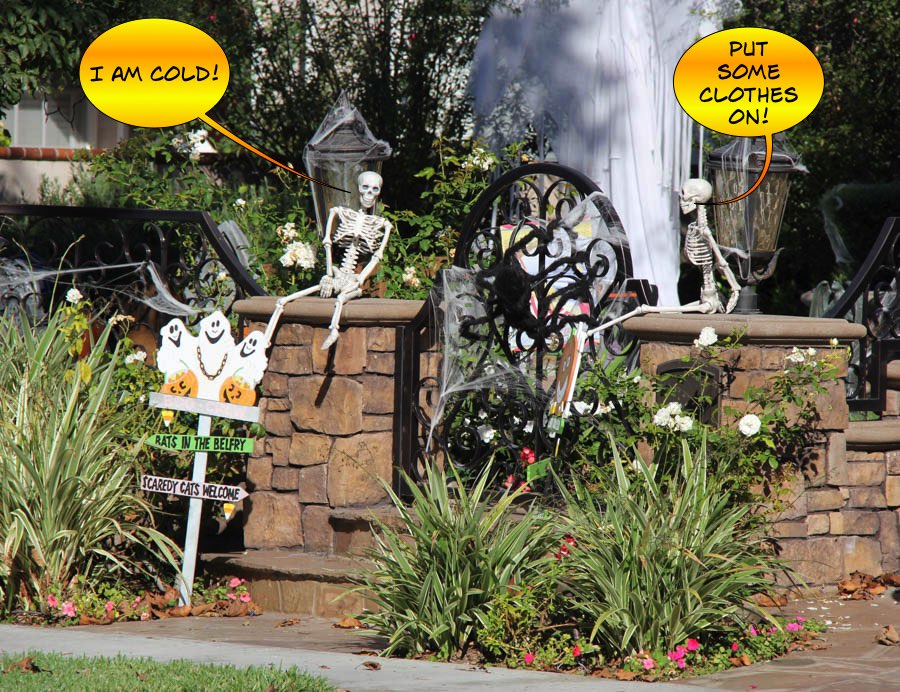 Almost a bone yard!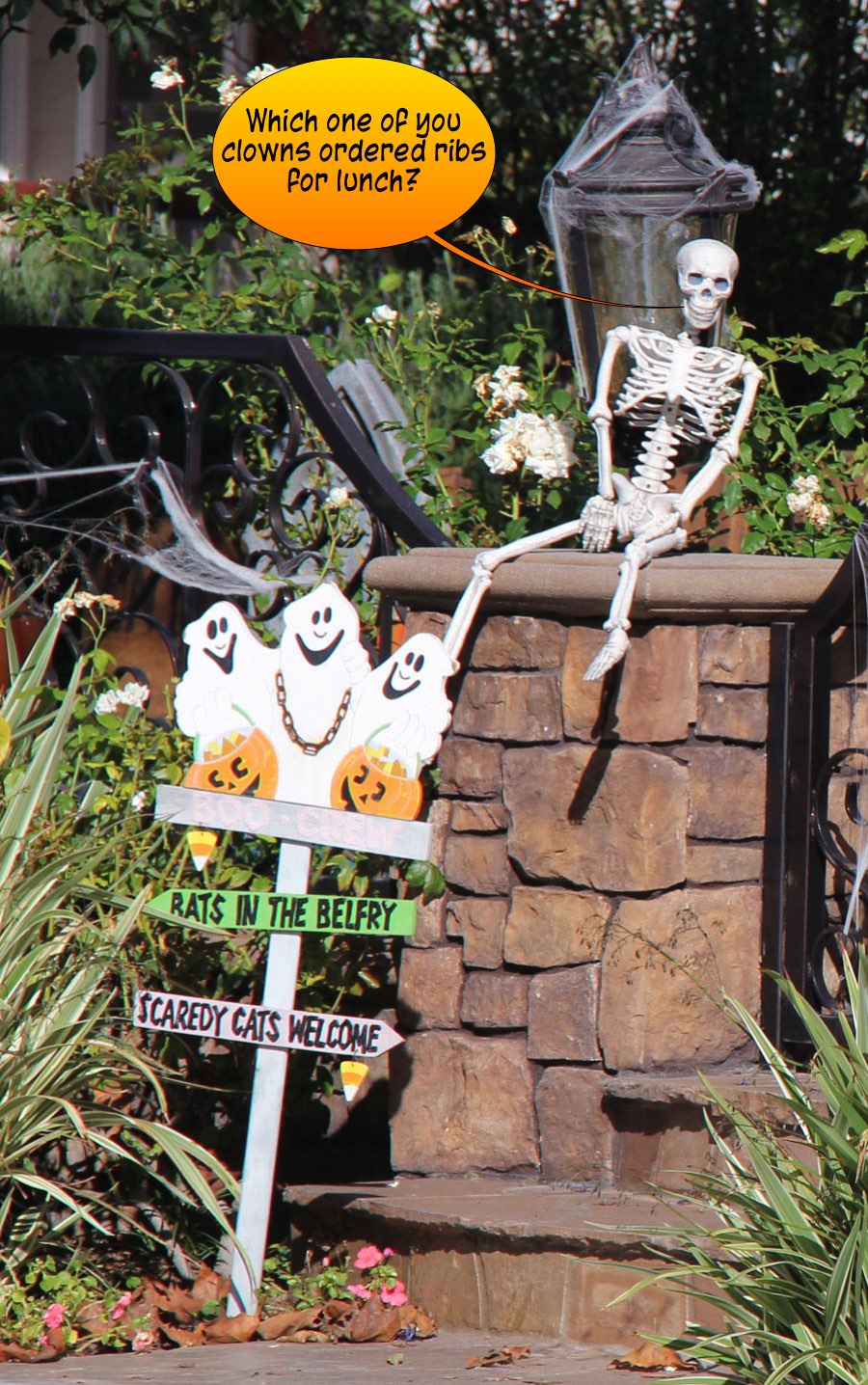 Watching the world go by!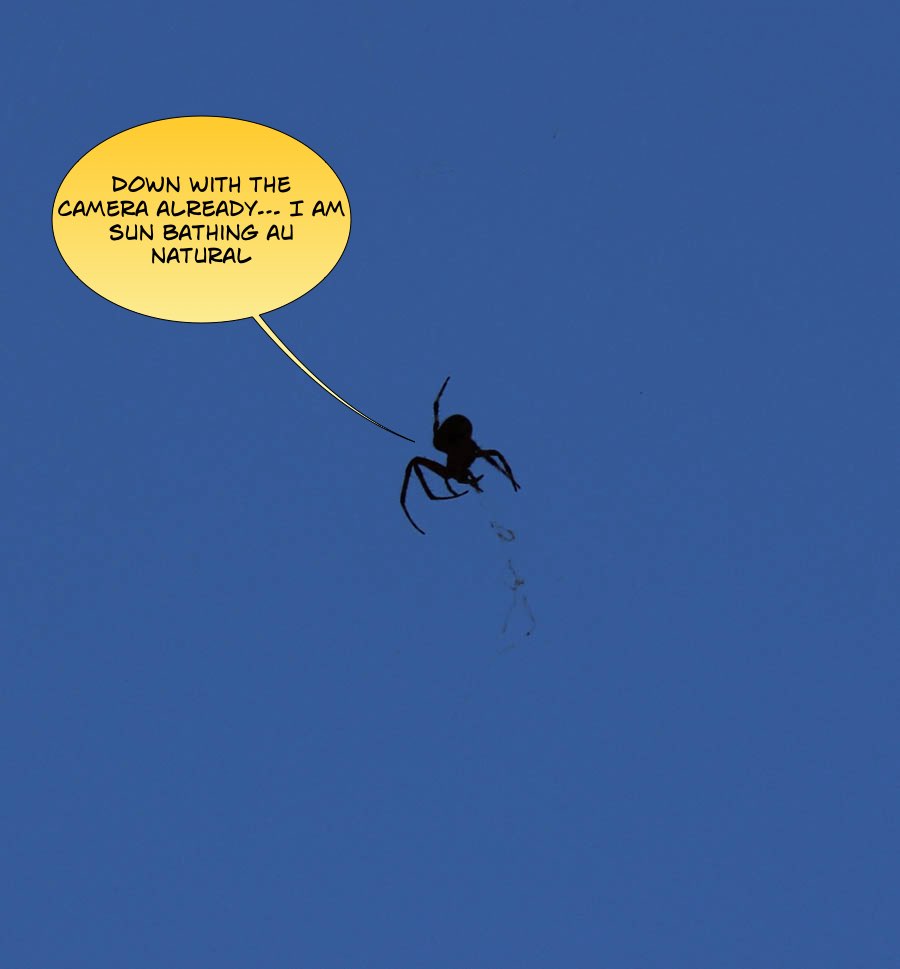 Oops! How embarassing!

We was pretty high up!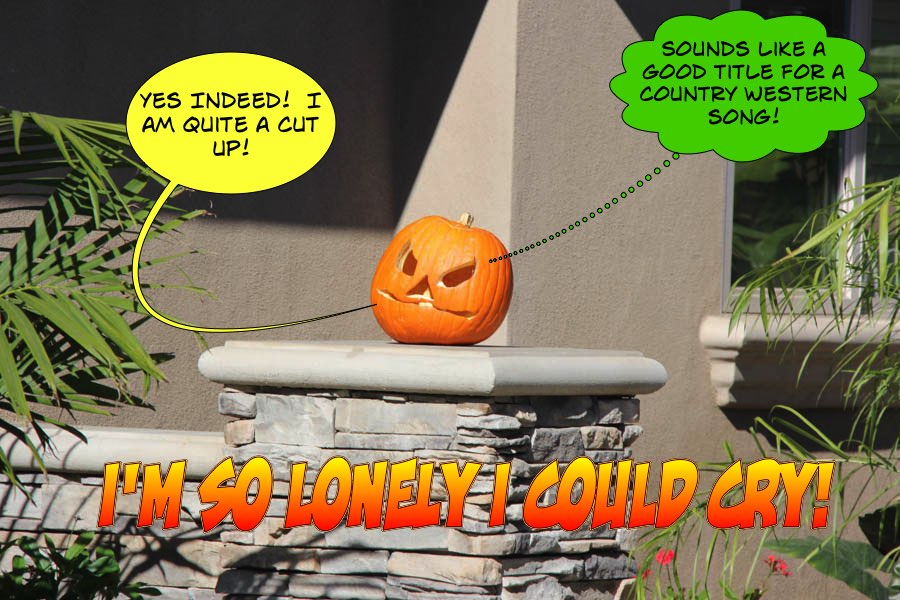 Not a smile... Definitely a smirk!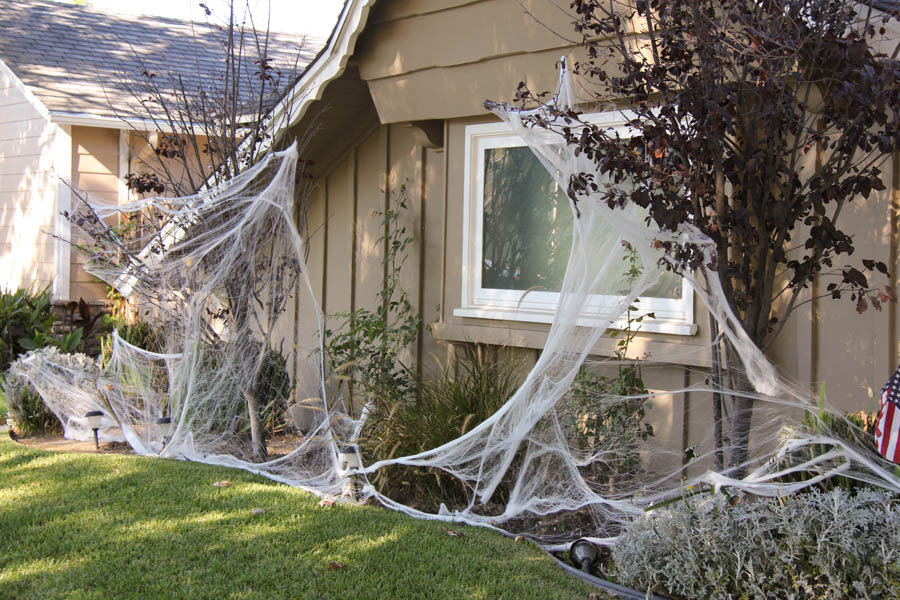 Oh, what a tangled web we weave
When first we practise to deceive!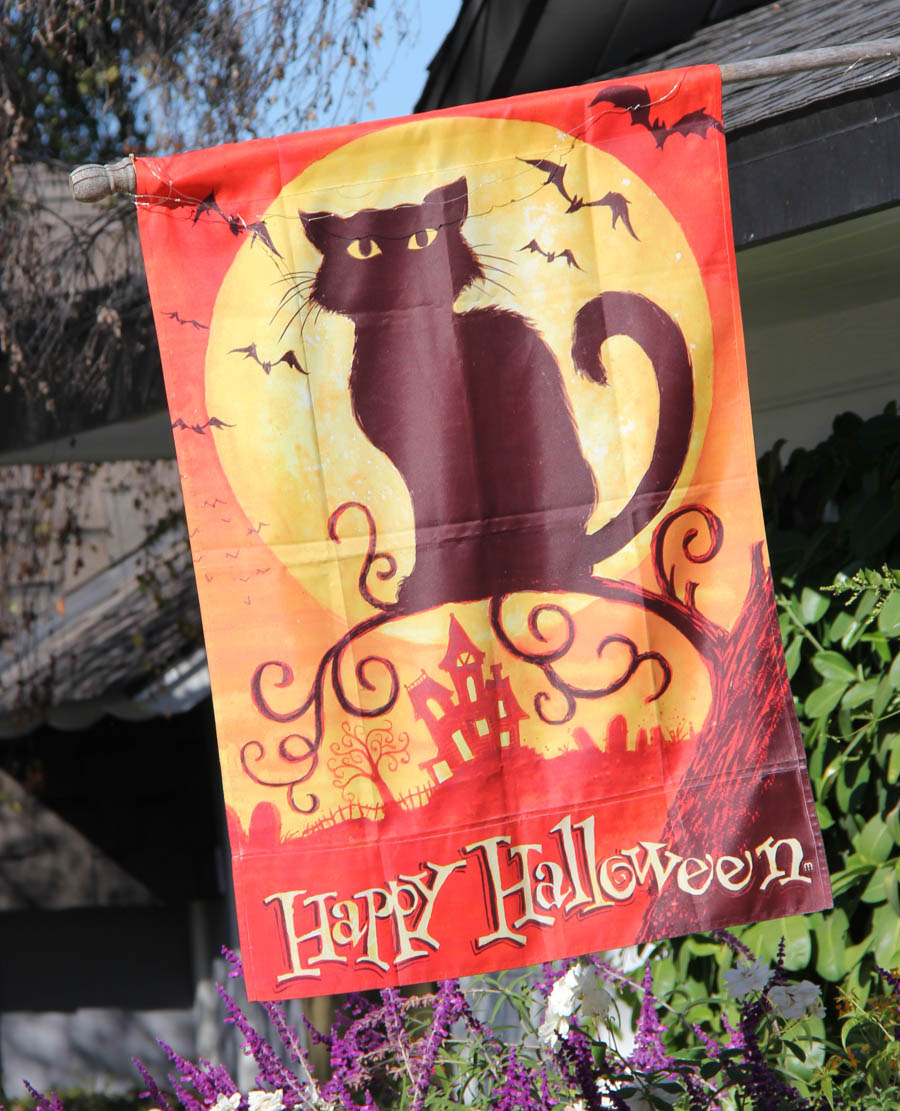 If you listen carefully you can hear a meow!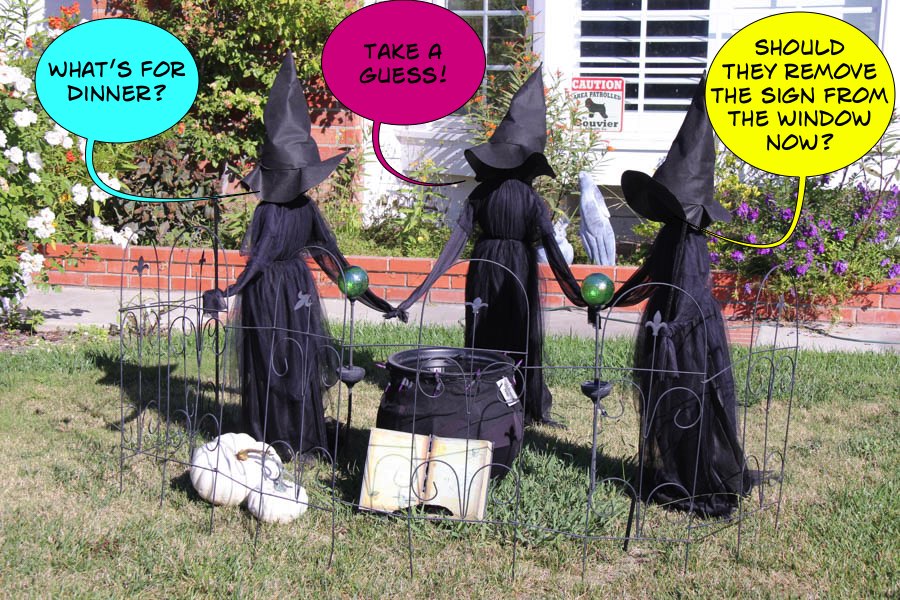 Forerunner to the burka perhaps?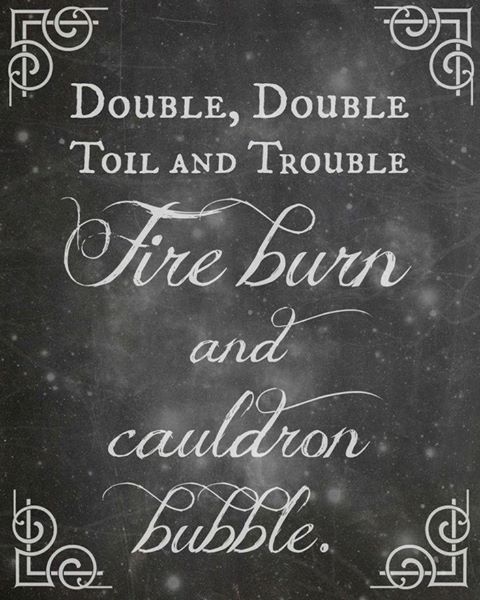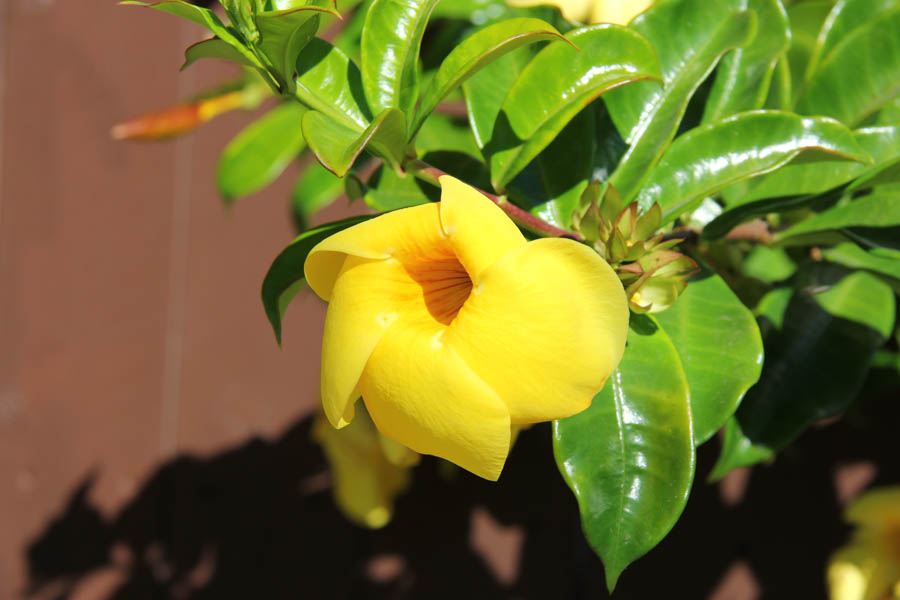 We needed a beautiful smile after all the ghosts and goblins
Halloween Quote To Remember:
Look, there's no metaphysics on earth like chocolates. ~Fernando Pessoa

Off for another adventure in Rossmoor! This morning was quite warm so Paul was dripping wet when he returned home.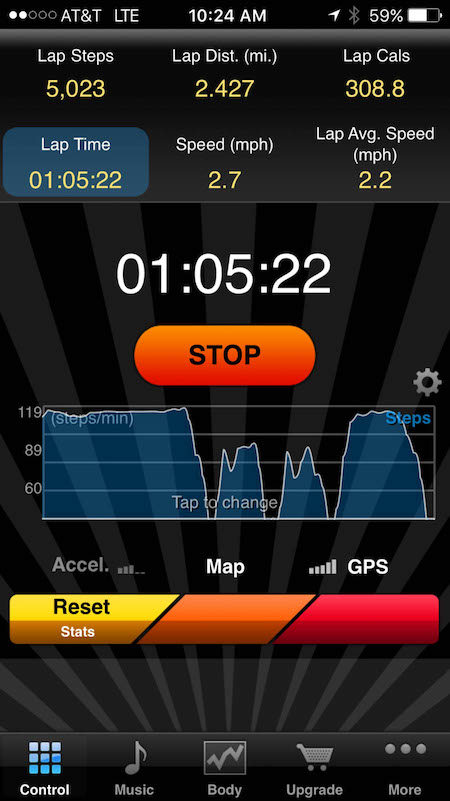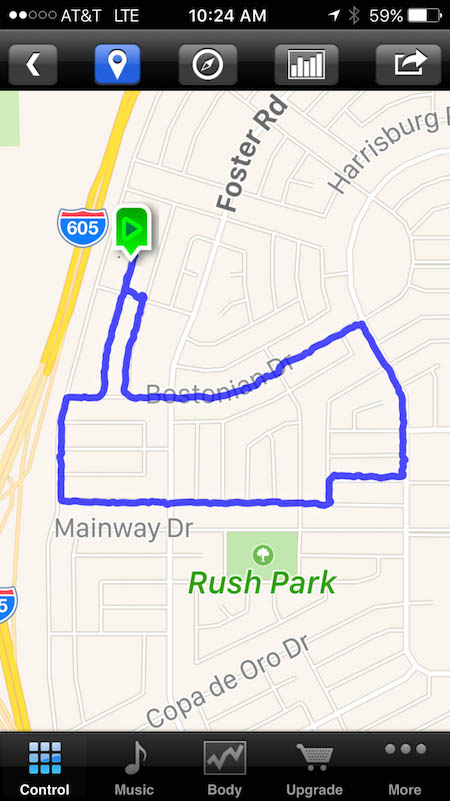 Halloween Quote To Remember:
Being in a band you can wear whatever you want — it's like an excuse for Halloween everyday. ~Gwen Stefani


He gets lit up every night

Resting in the dirt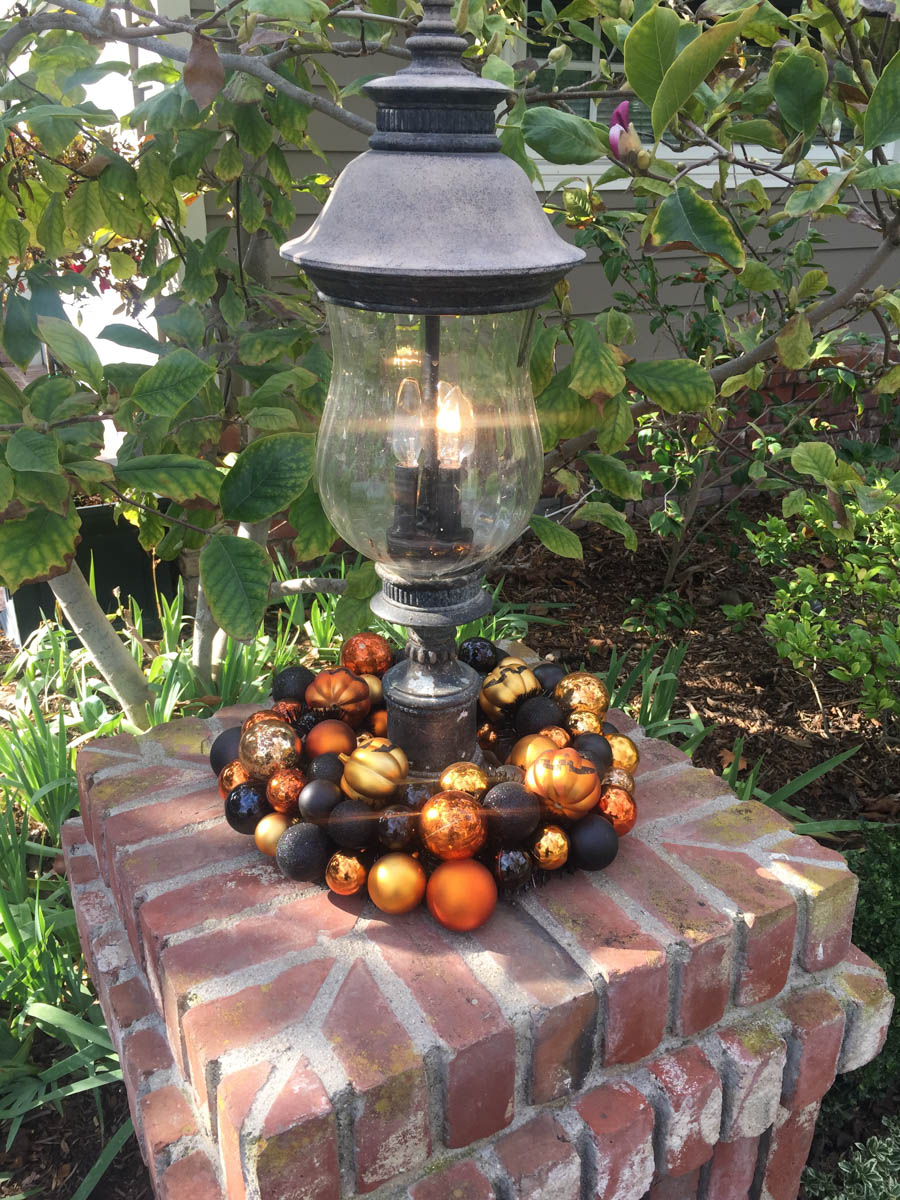 Well decorated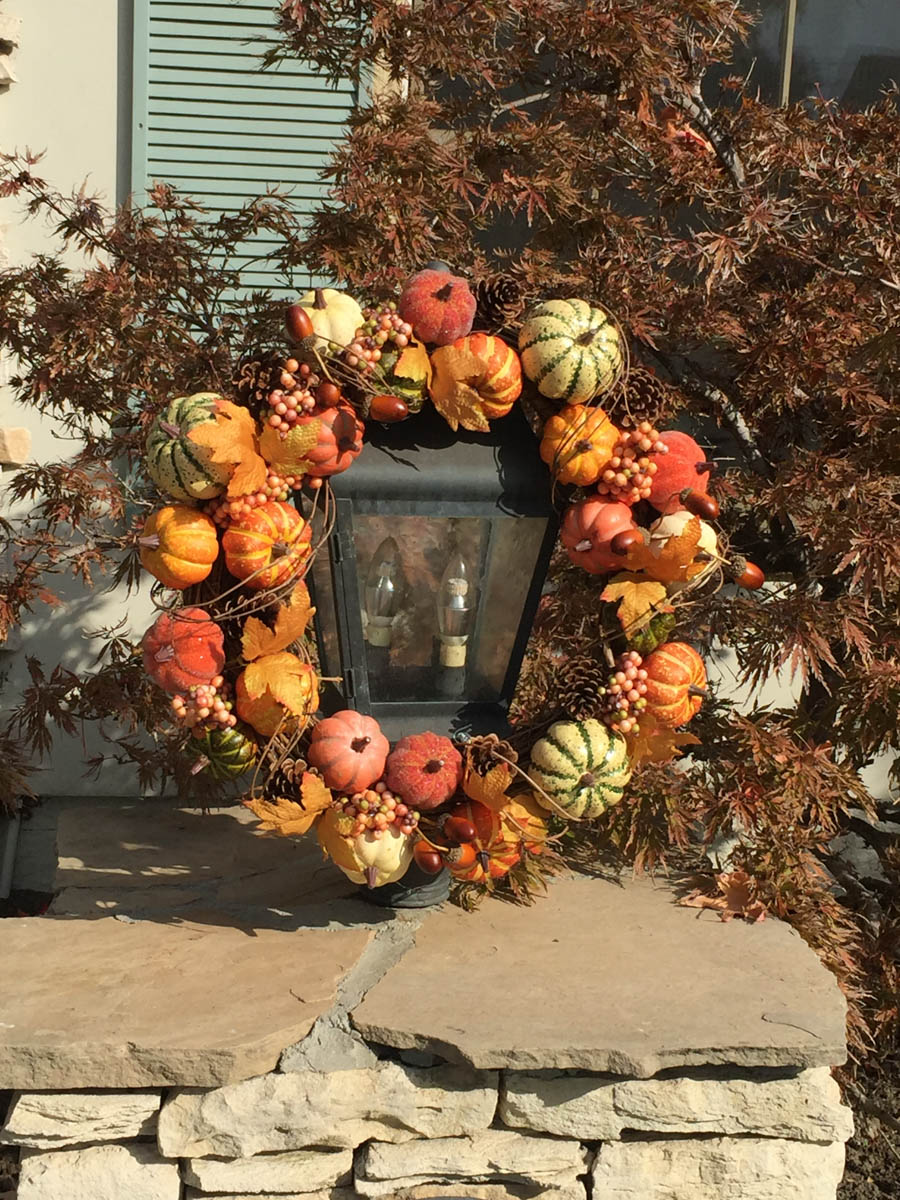 An artist lives here!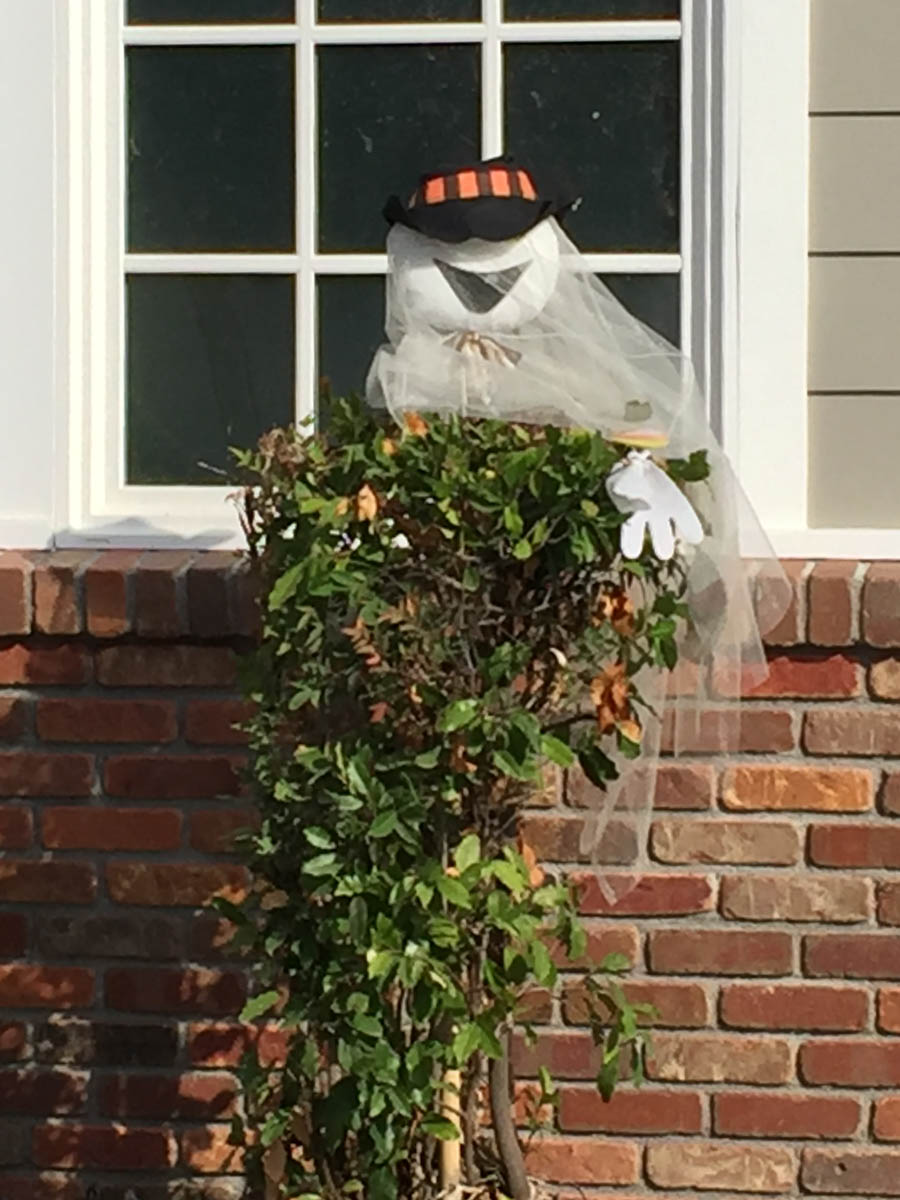 He is a happy little guy

Say what?

Seductive little creature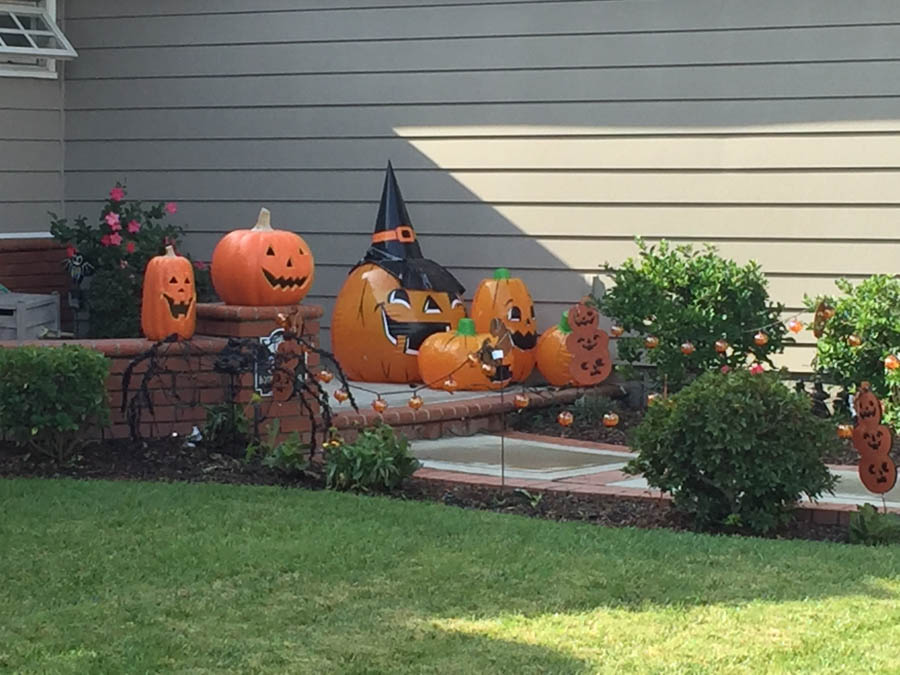 "Welcome to our house"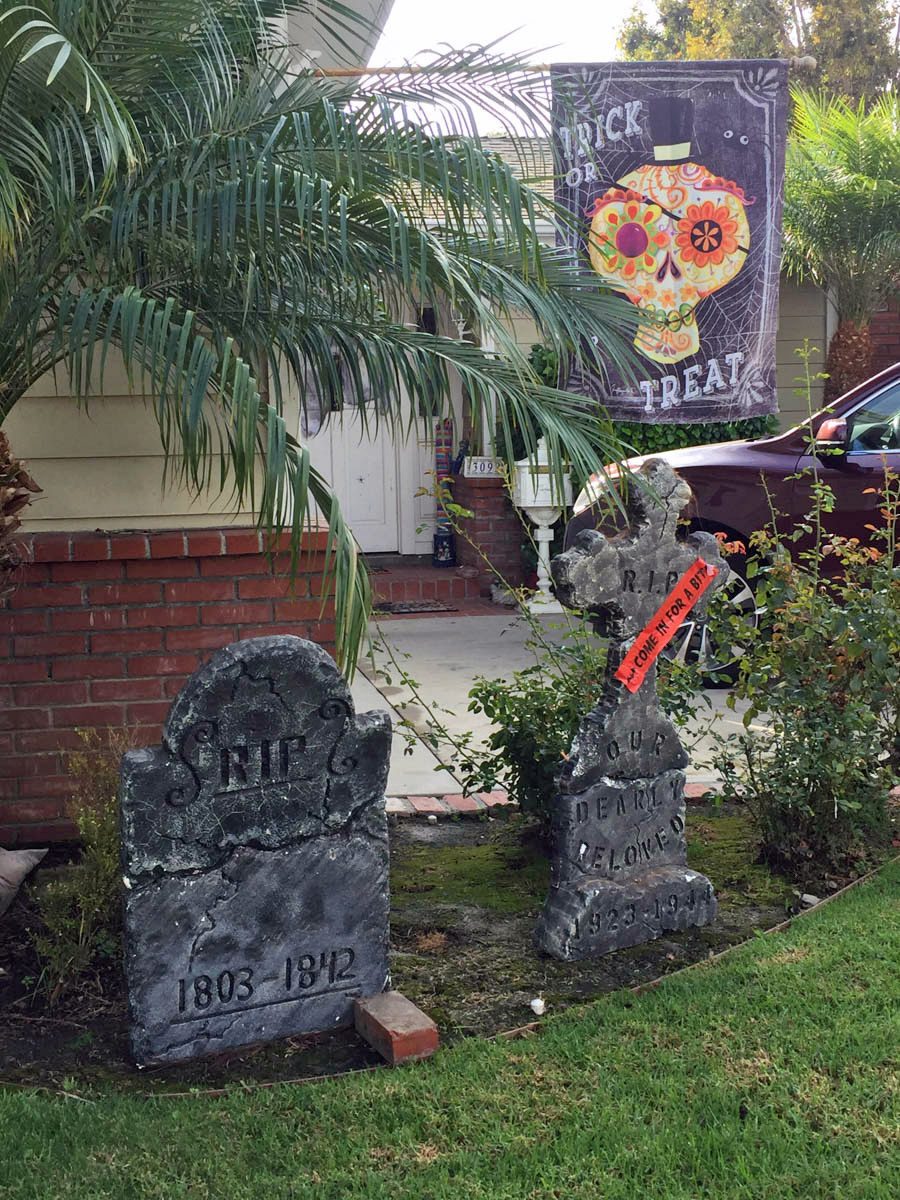 No.... Think I will pass this one up!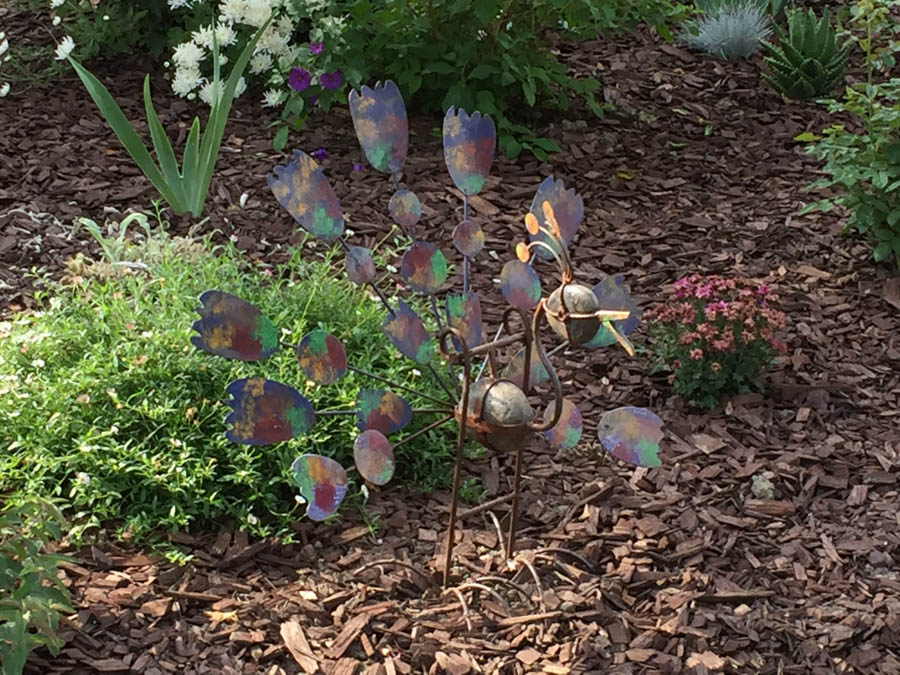 Do you see the peacock??

Just hanging around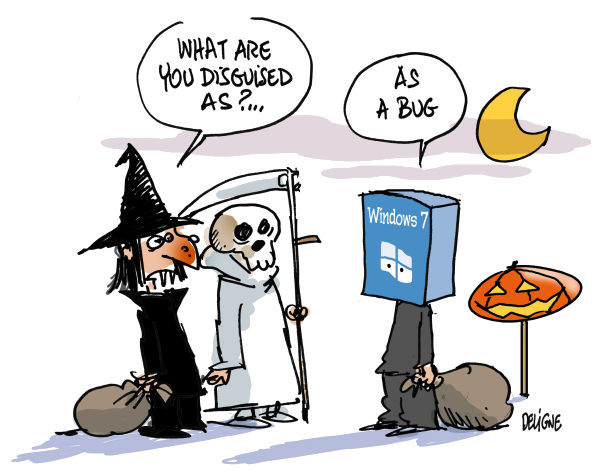 Only a few more days and the ghosts and ghouls go back into the garage for another year! Paul must visit them and bite them goodbye!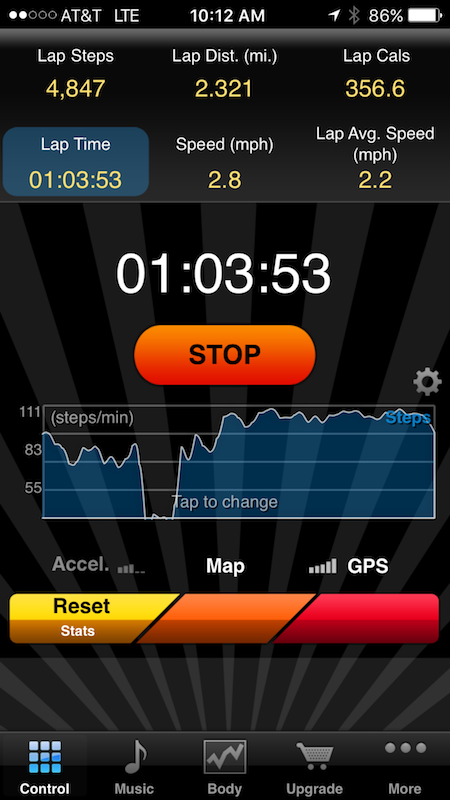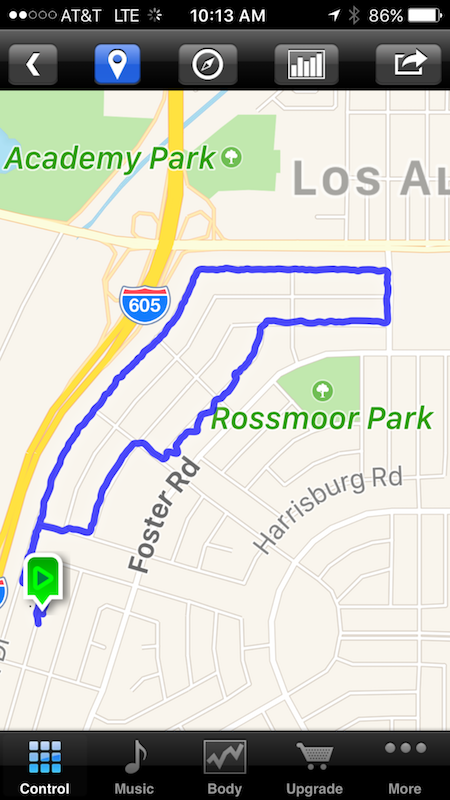 The "wiggles" in the map show where Paul crossed the street to get a better shot!
Halloween Quote To Remember:
I'll bet living in a nudist colony takes all the fun out of Halloween. ~Author unknown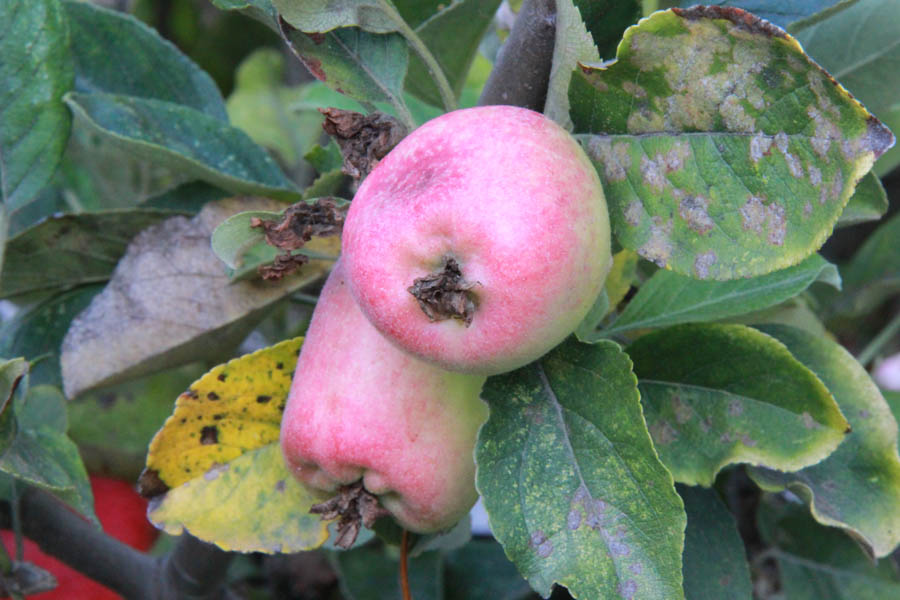 Time for applesauce... These apples are from our front yard!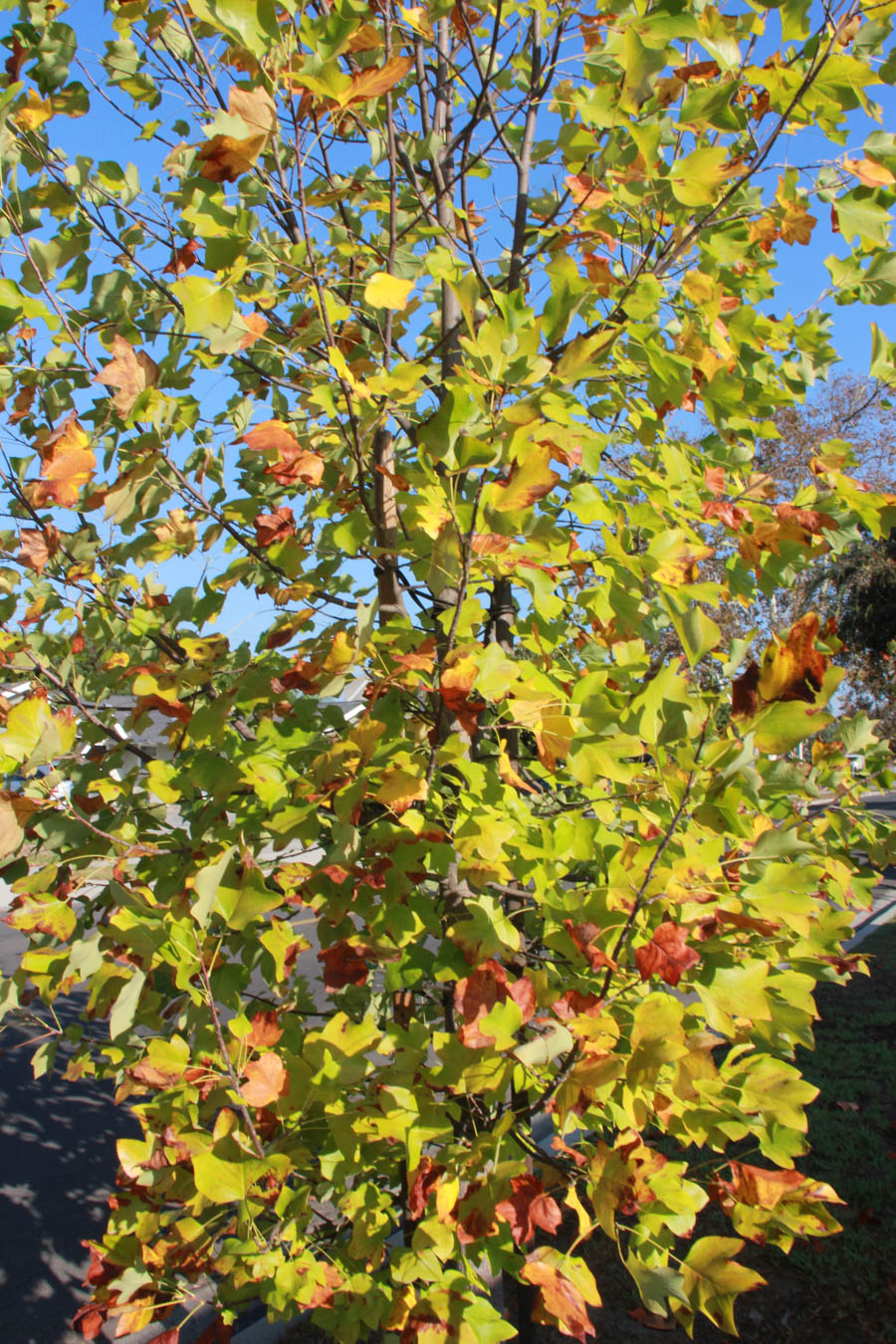 He is going to be bald in a few weeks!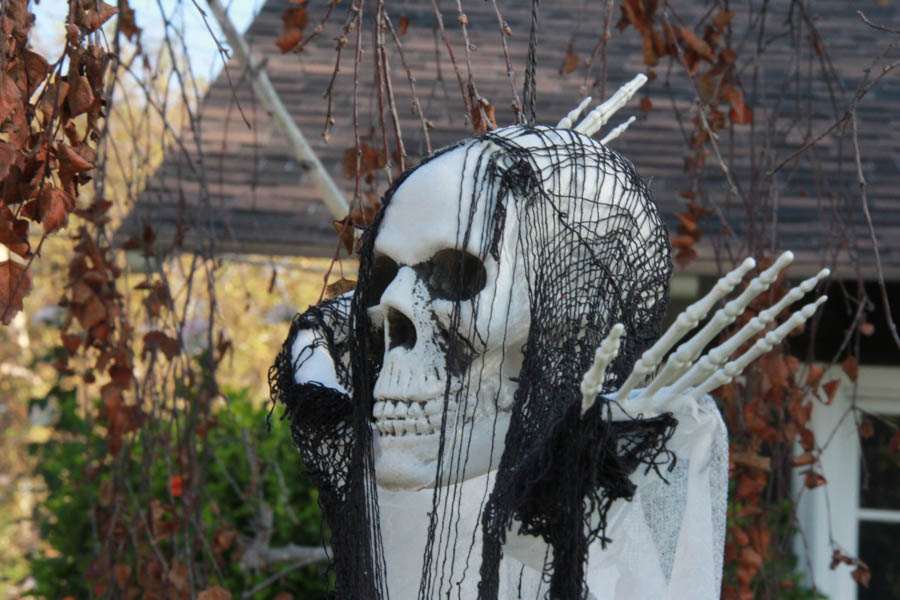 Boo!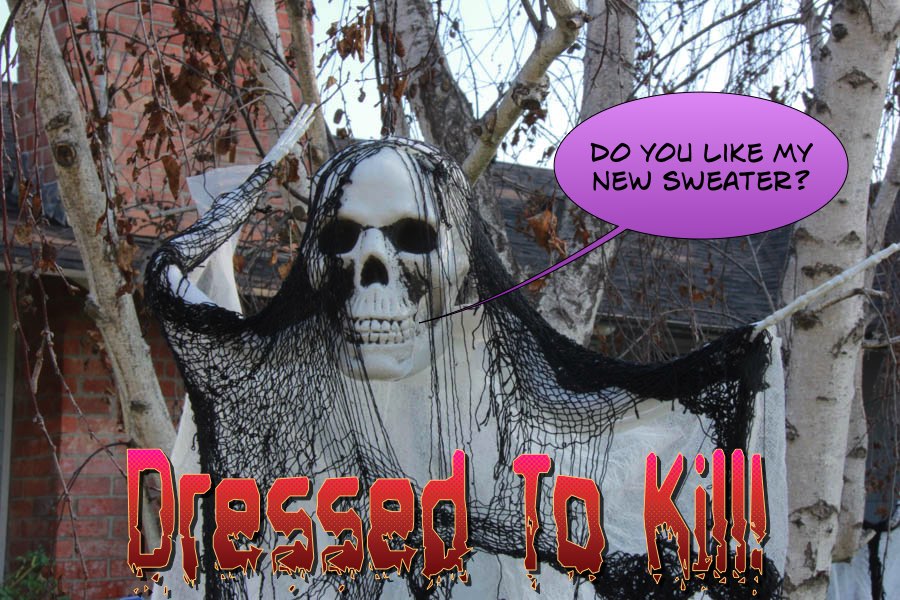 Scary indeed!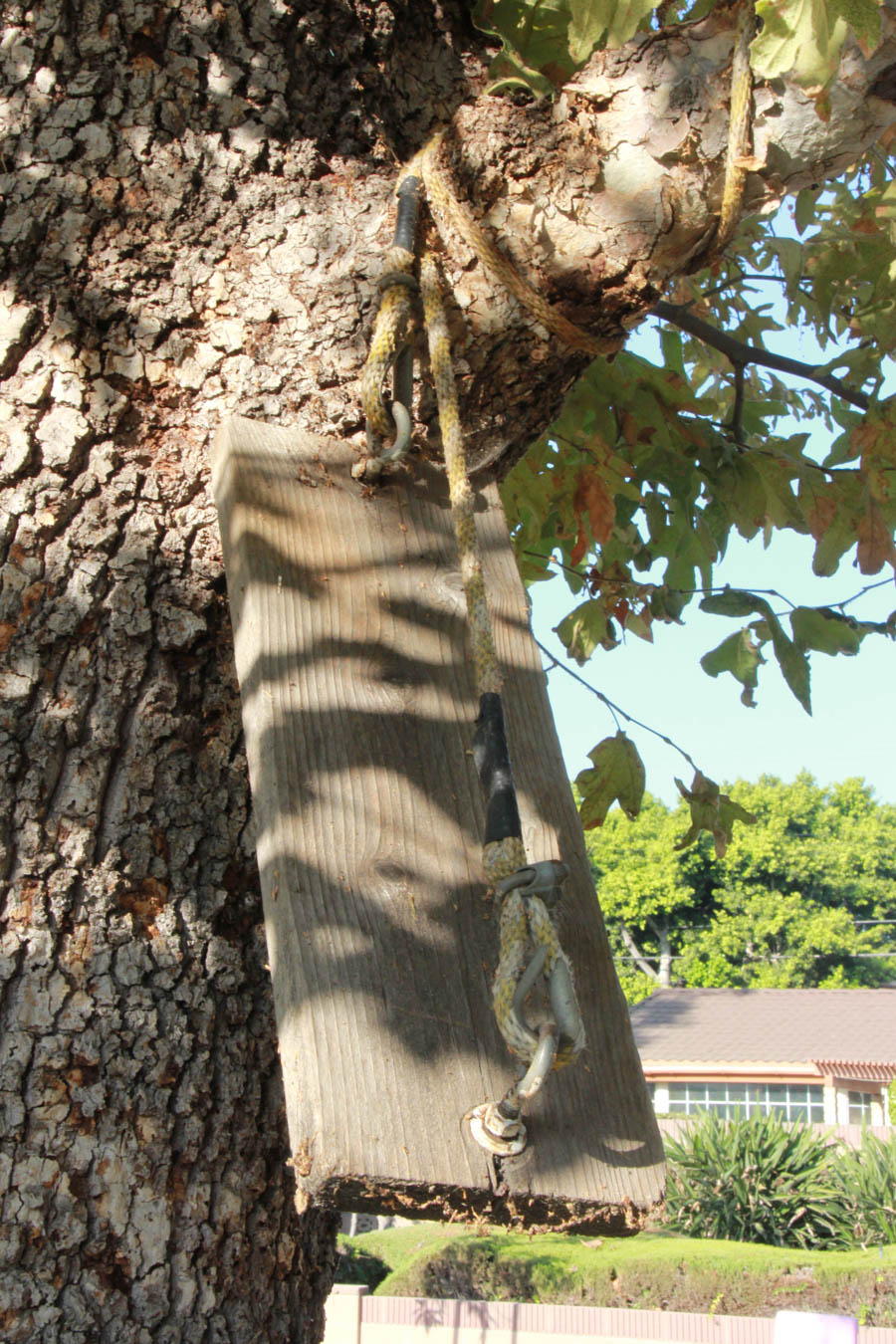 The ghouls go swinging at night!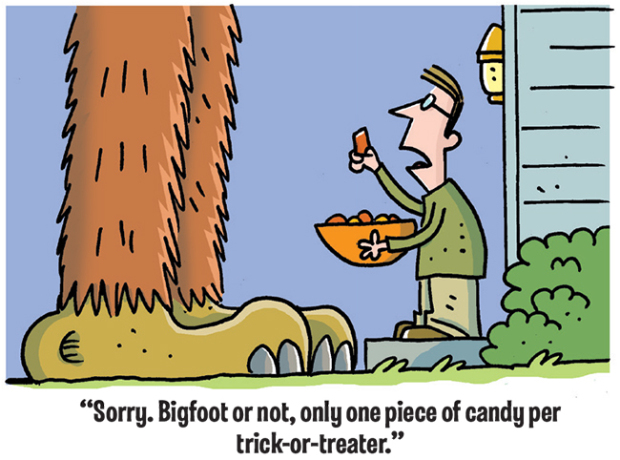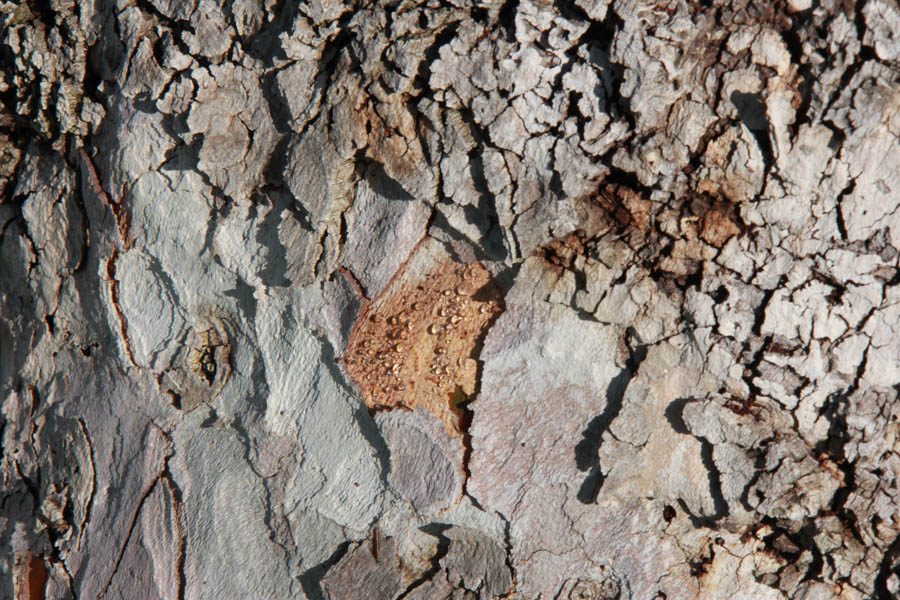 See the dew drops? Beautiful in the sun!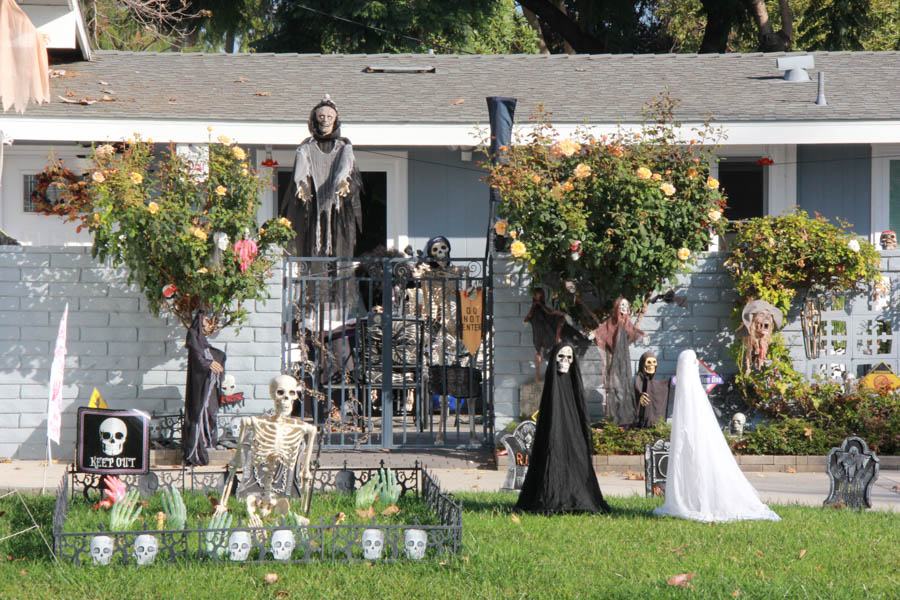 One scary place!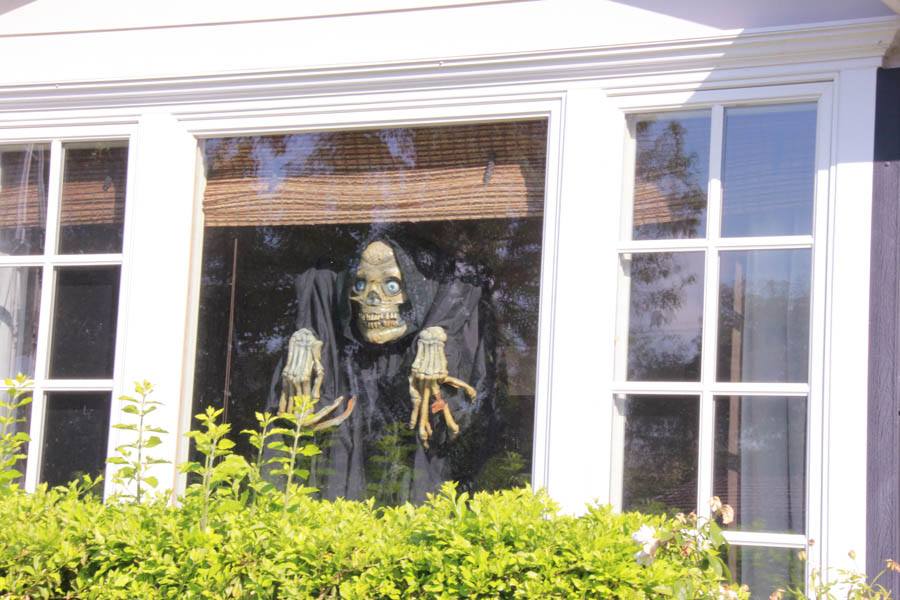 That makes one jump about three feet!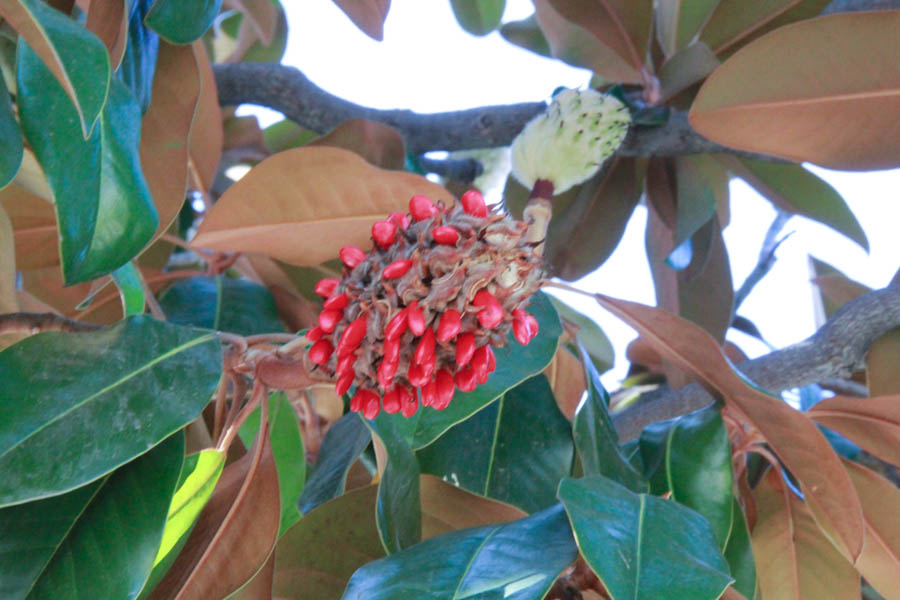 Could it be blood???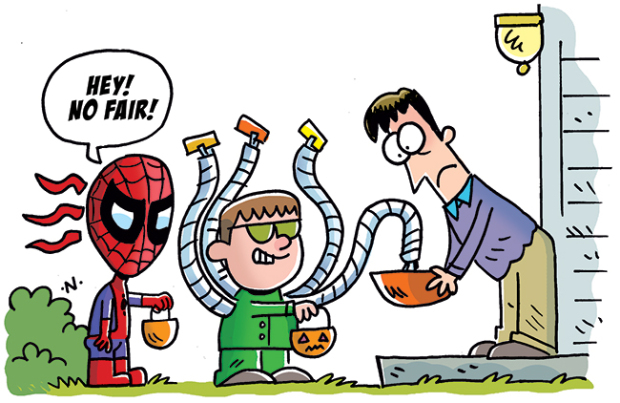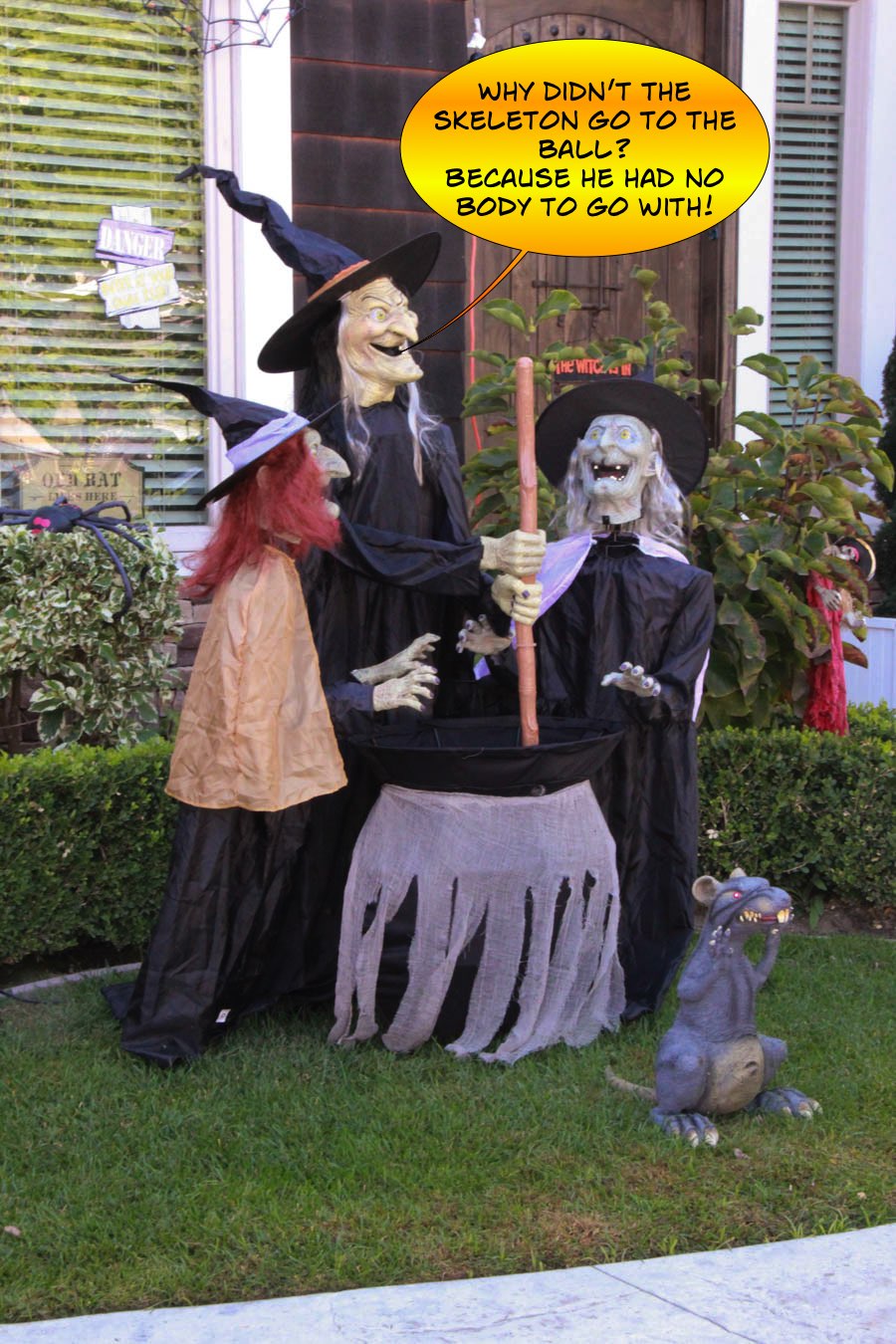 What are they so happy about?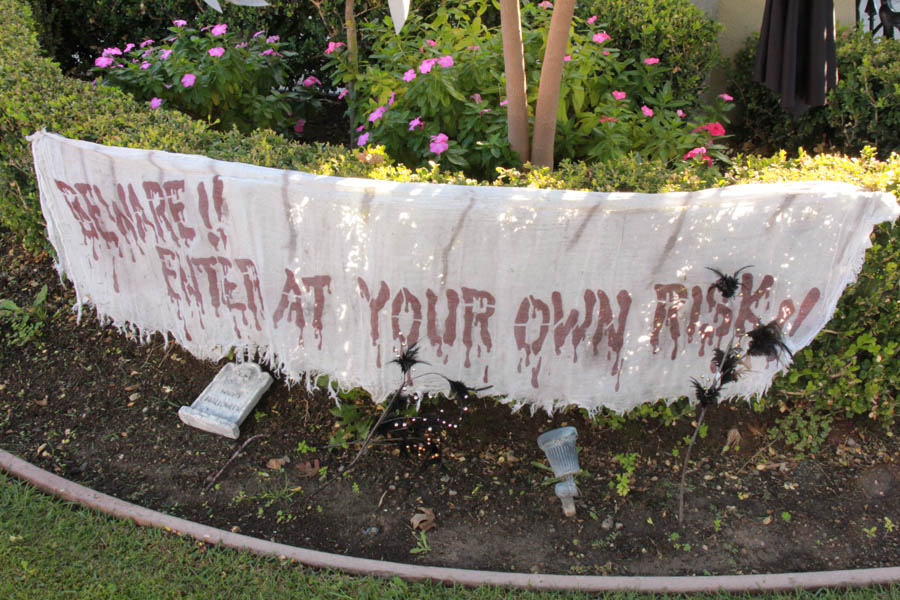 No thanks.... I'll stay out on the sidewalk!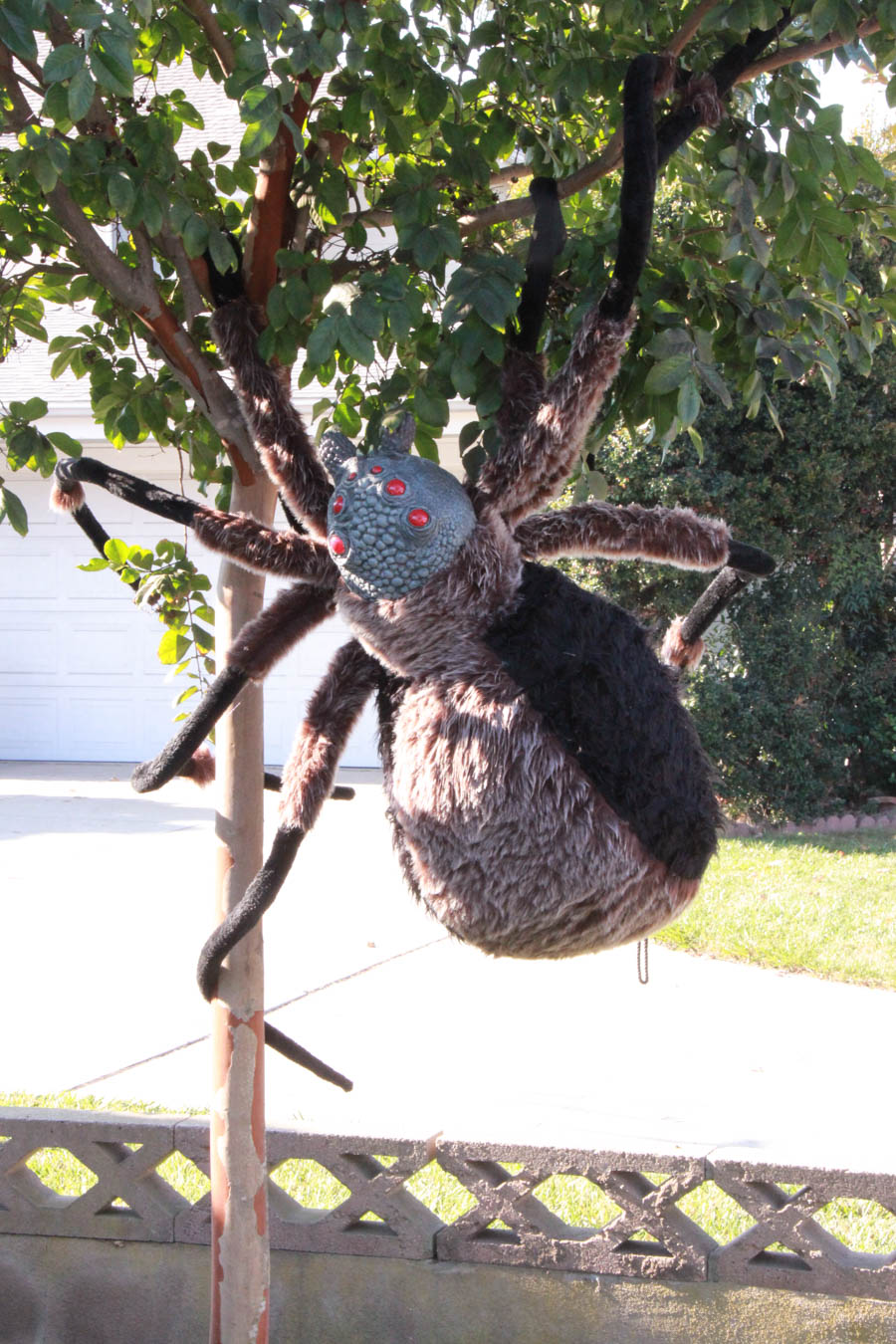 Ouch! His bite would hurt!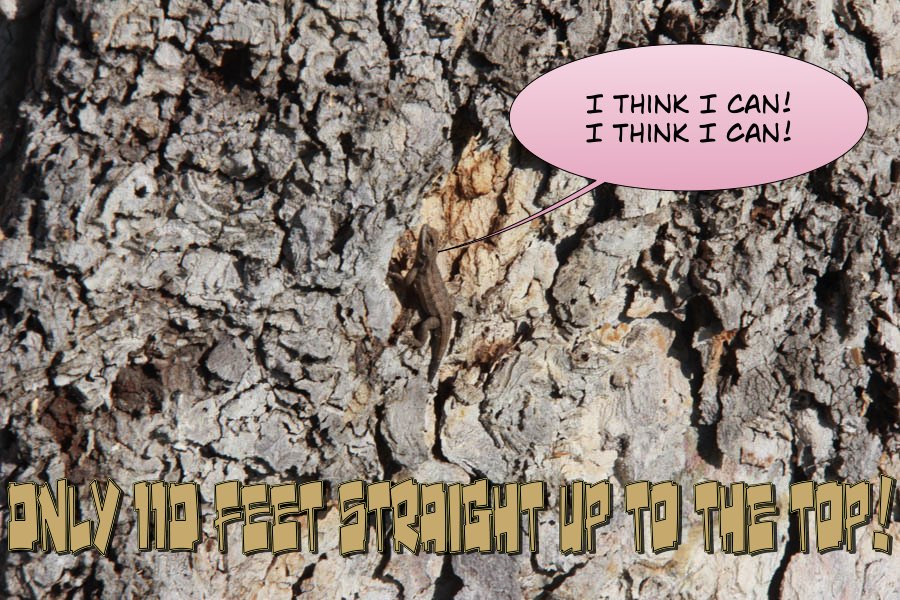 The top is a long way up!
Perhaps the last walk before Halloween occurs as the weekend is quite busy with two musicals at Cerritos Performing Arts Center!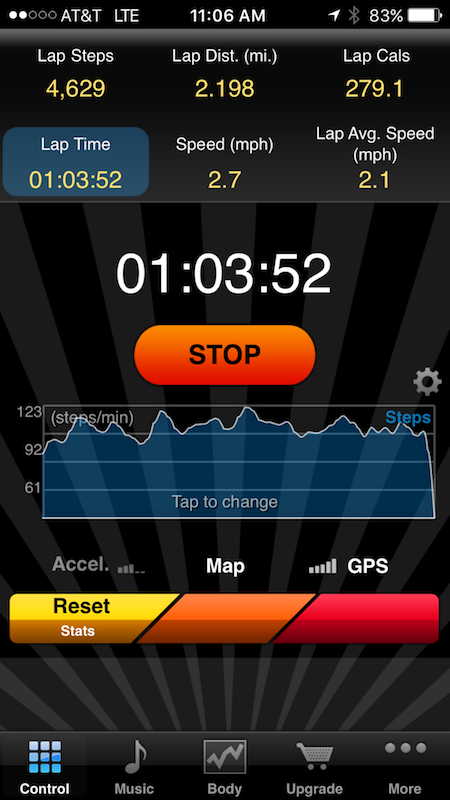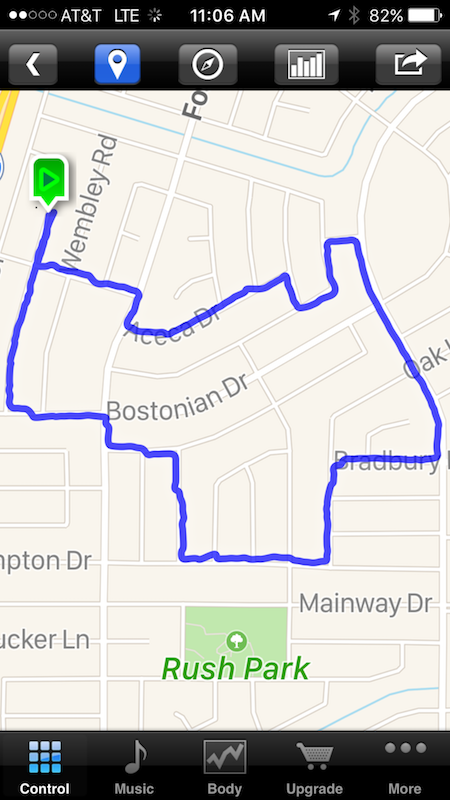 Another 2.2 miles plus we are going dancing tonight!
Halloween Quote To Remember: True love is like ghosts, which everyone talks about but few have seen. ~Author unknown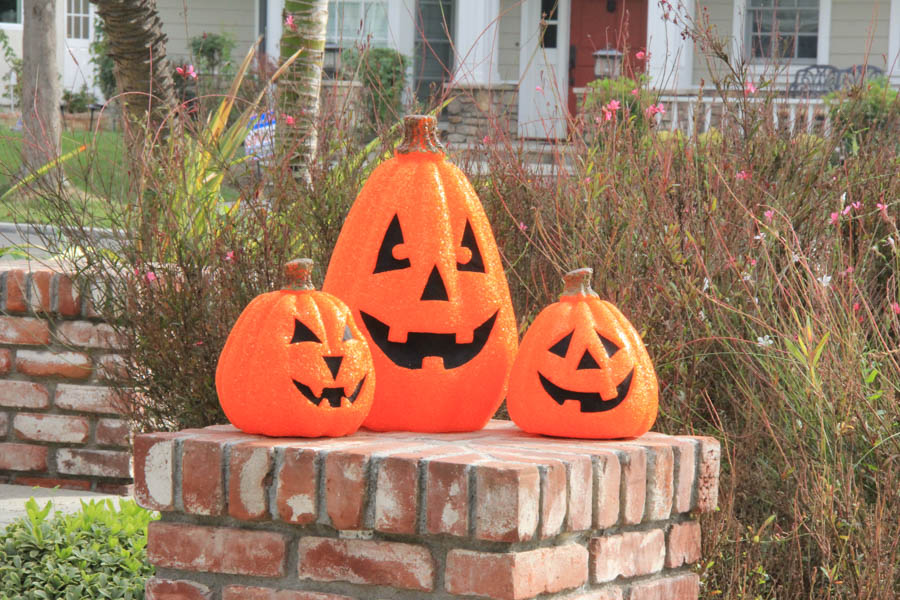 Huey, Dewey, and Louie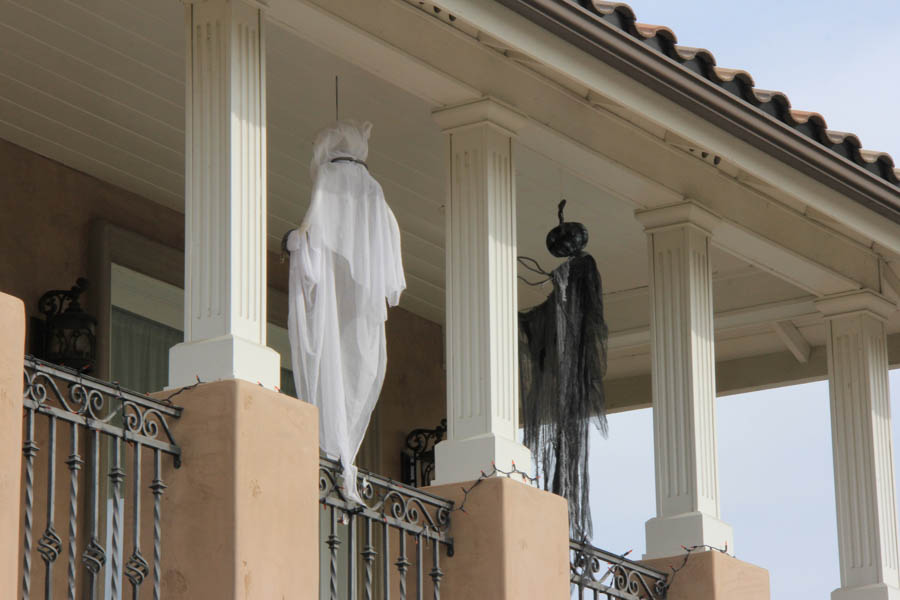 "I am afraid of the heights"

"Ah... The light finally comes one!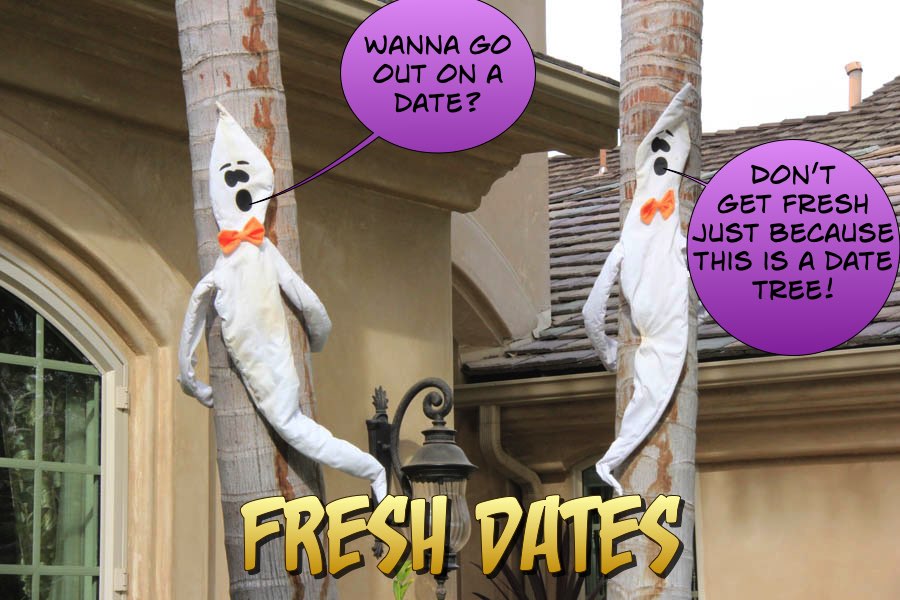 Fresh?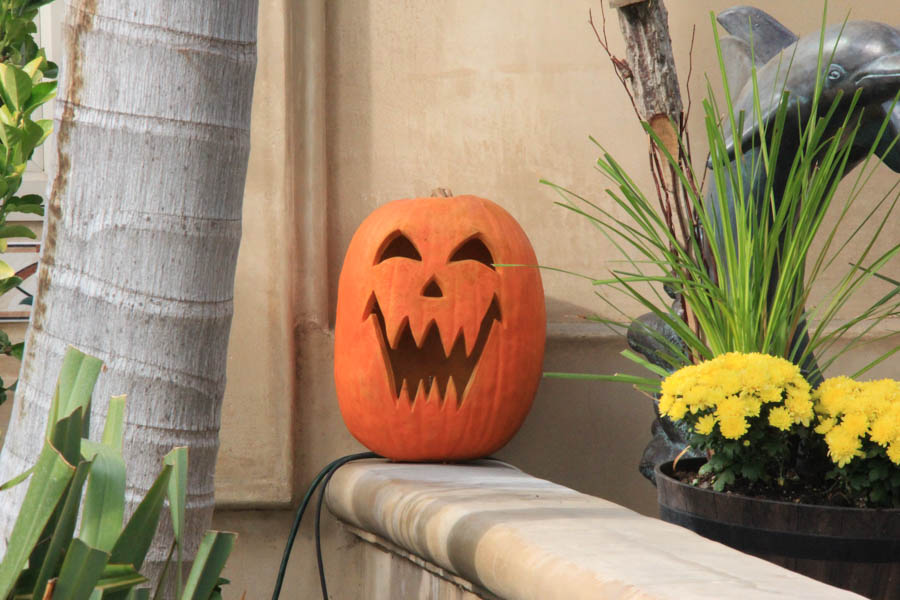 Mr. Giggles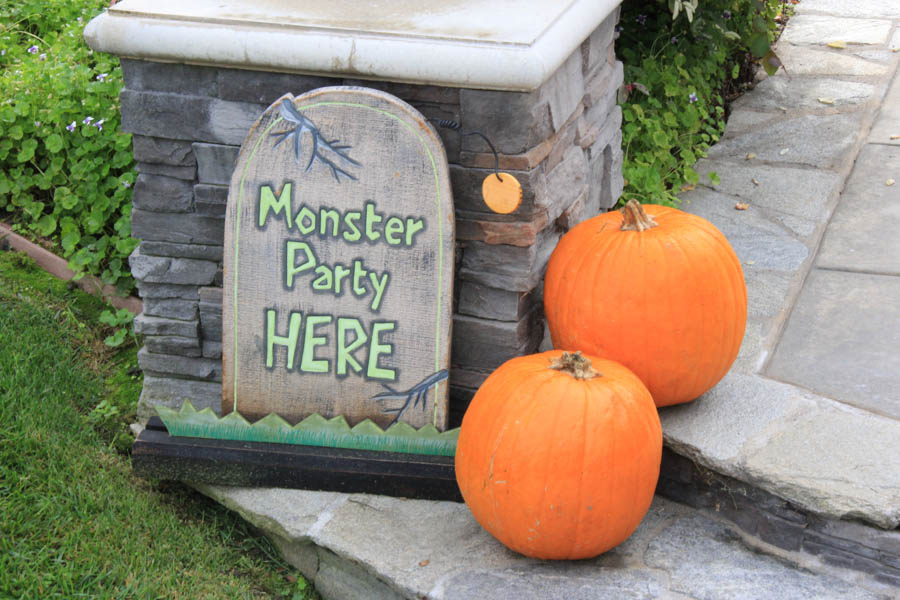 What time??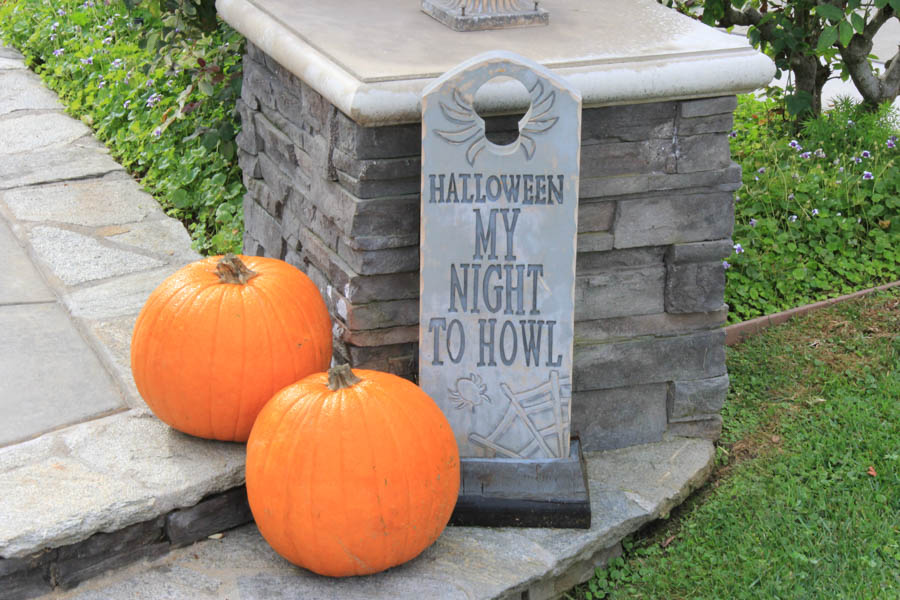 Howling not allowed after 9:00 PM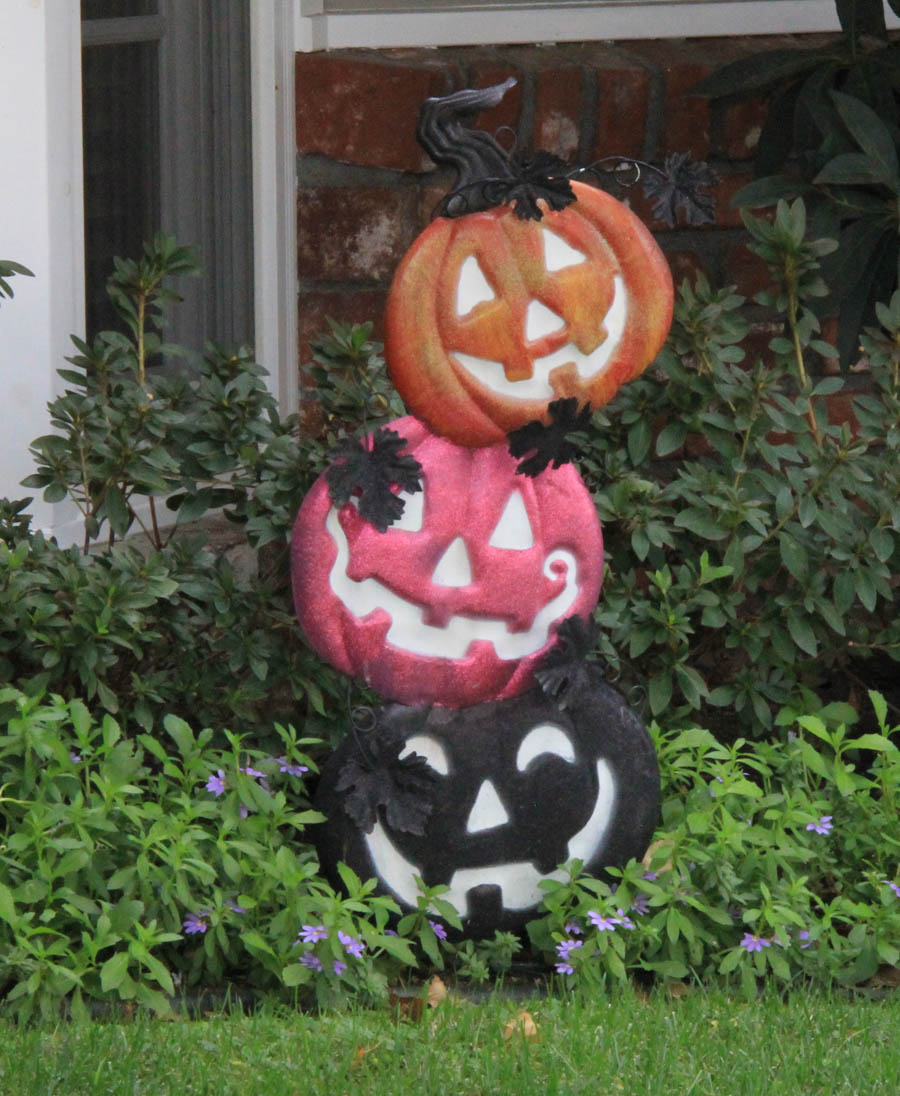 Love those colors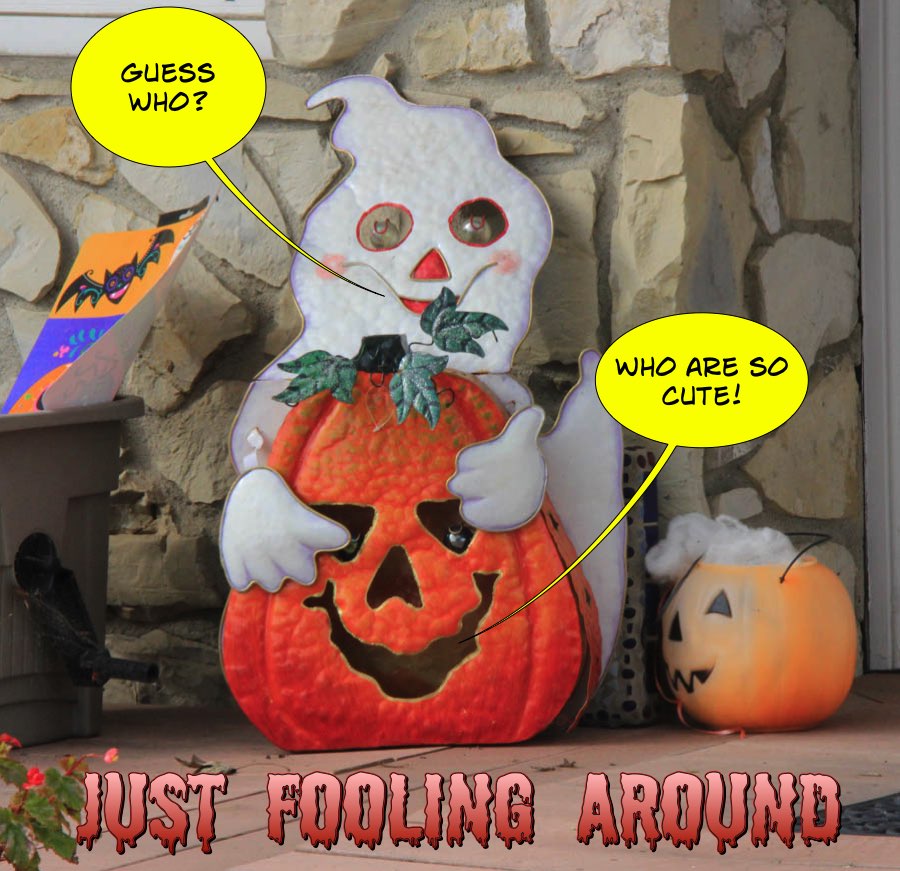 Ghosts just like to have fun!
Halloween Quote To Remember:

Men say, that in this midnight hour,
The disembodied have power
To wander as it liketh them,
By wizard oak and fairy stream,—
Through still and solemn places,
And by old walls and tombs, to dream,
With pale, cold, mournful faces....
~William Motherwell, "Midnight and Moonshine"


Right back at ya!
<! -- --------------------------31st -------------------- -->
The last day of October and Paul was brave.... The gouls are in overtime today! Just awaiting the sun to set! Boo!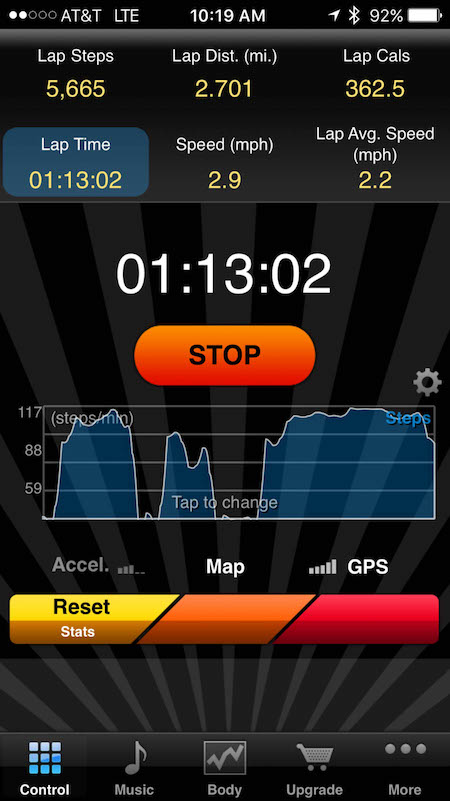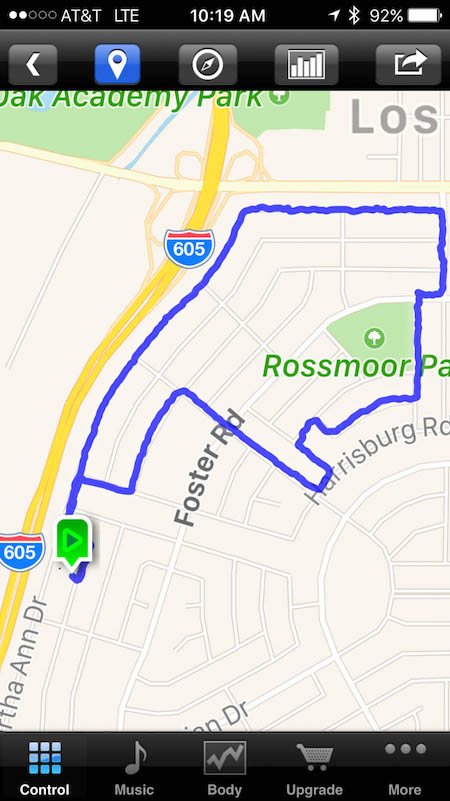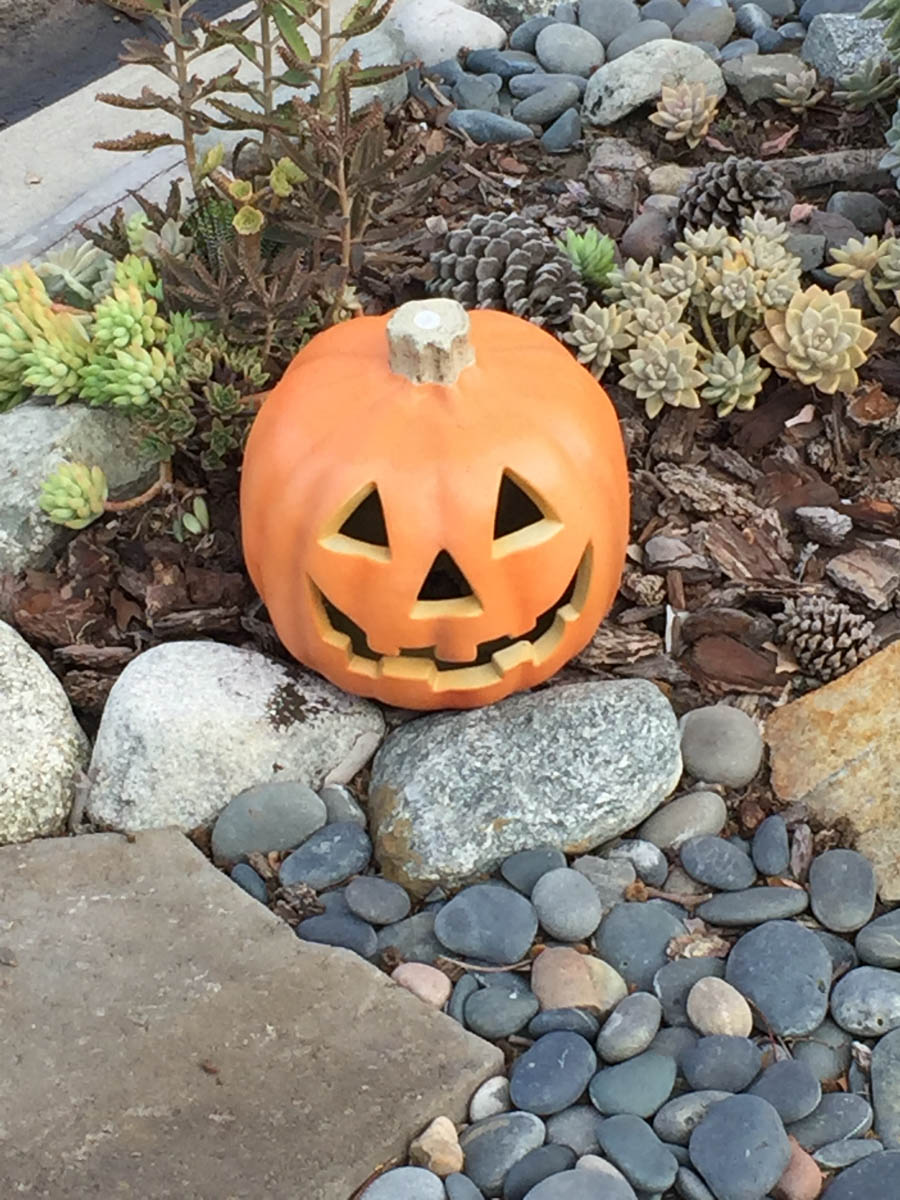 Just sitting around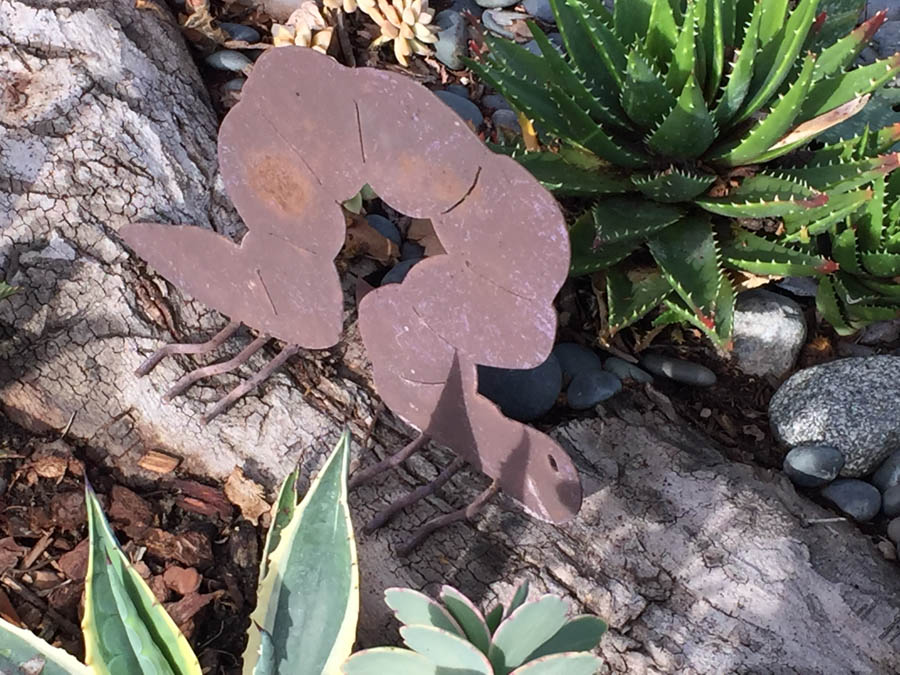 The worms are out and about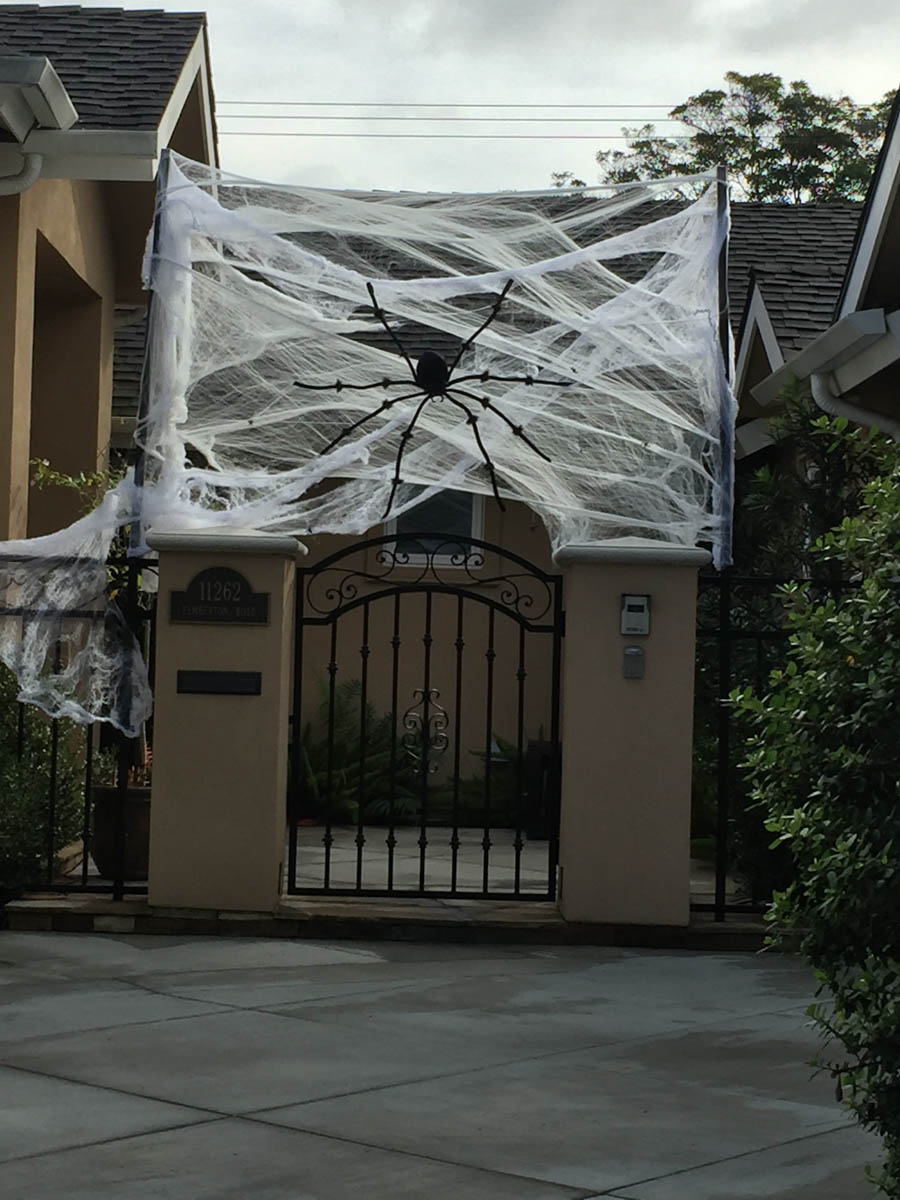 Come on in!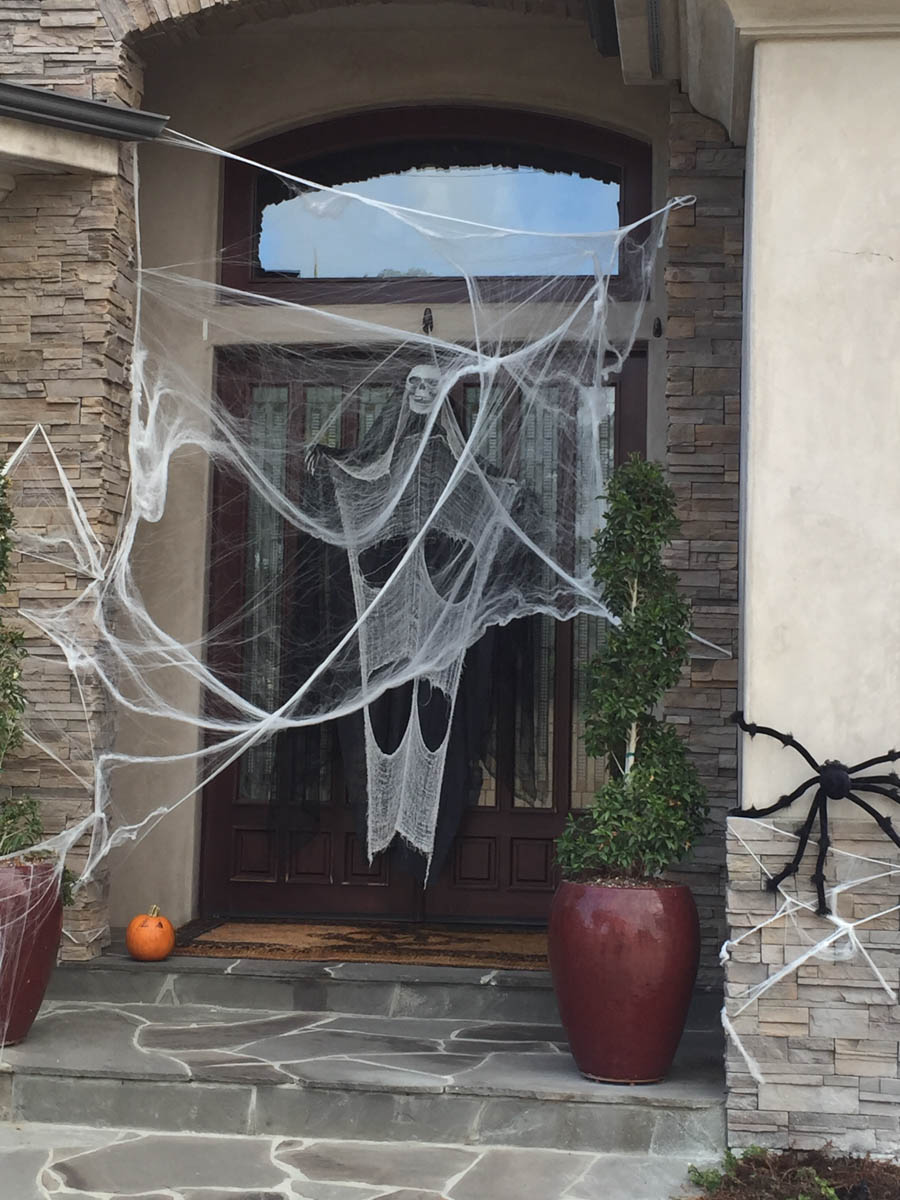 "You must use the back door"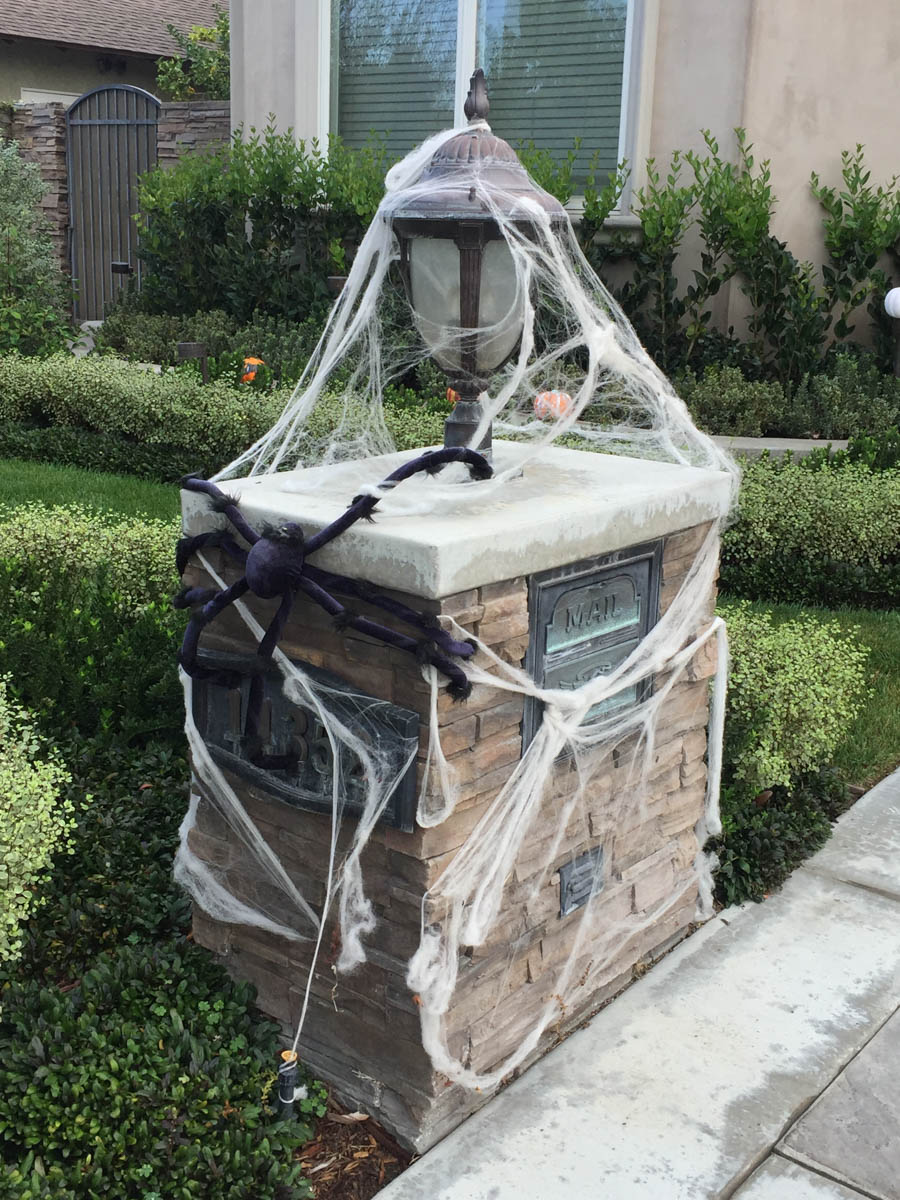 Spidy is on the move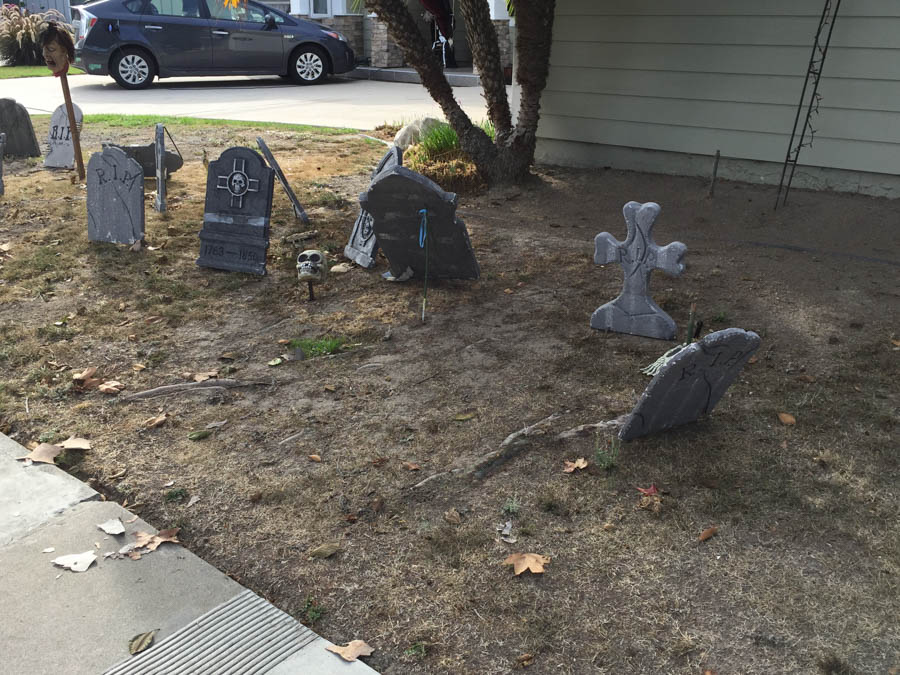 Get your shovel out!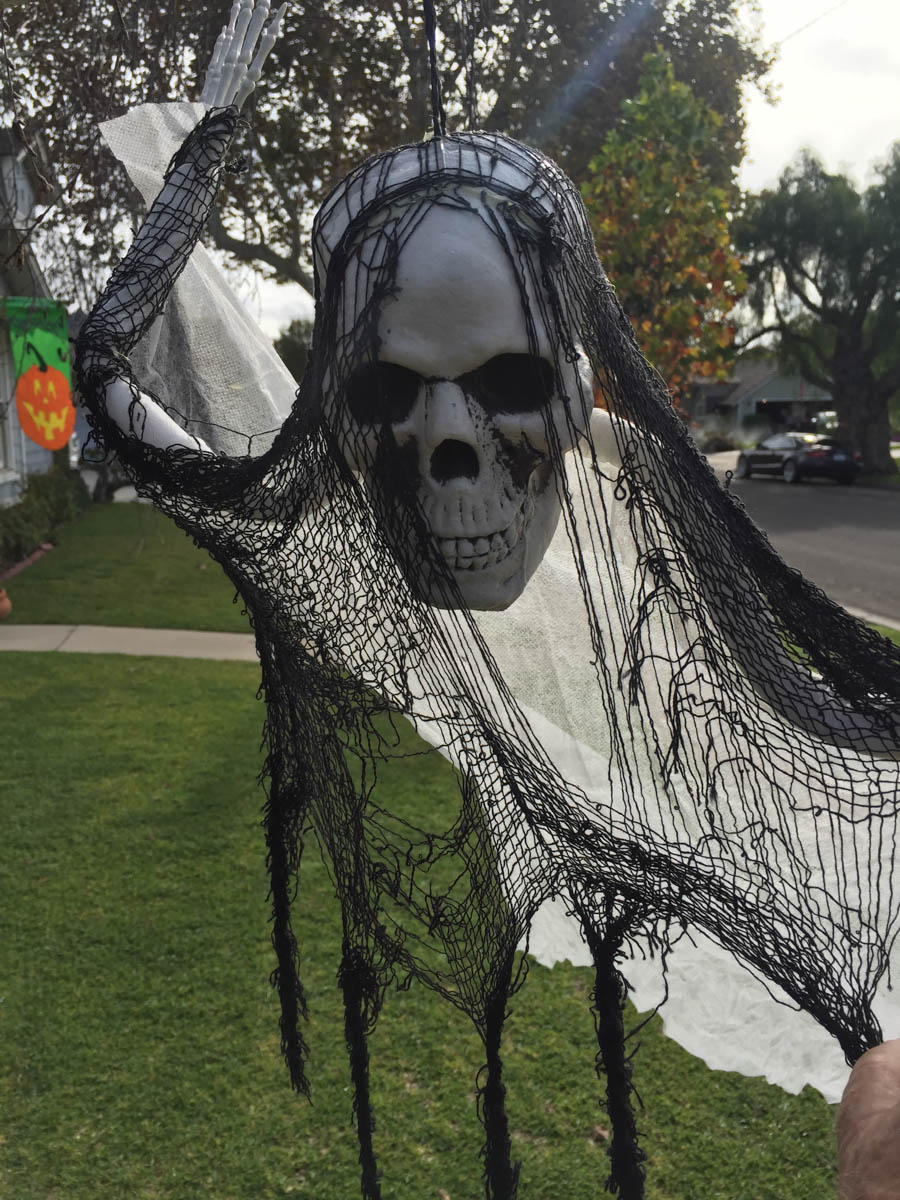 Ouch! This is spooky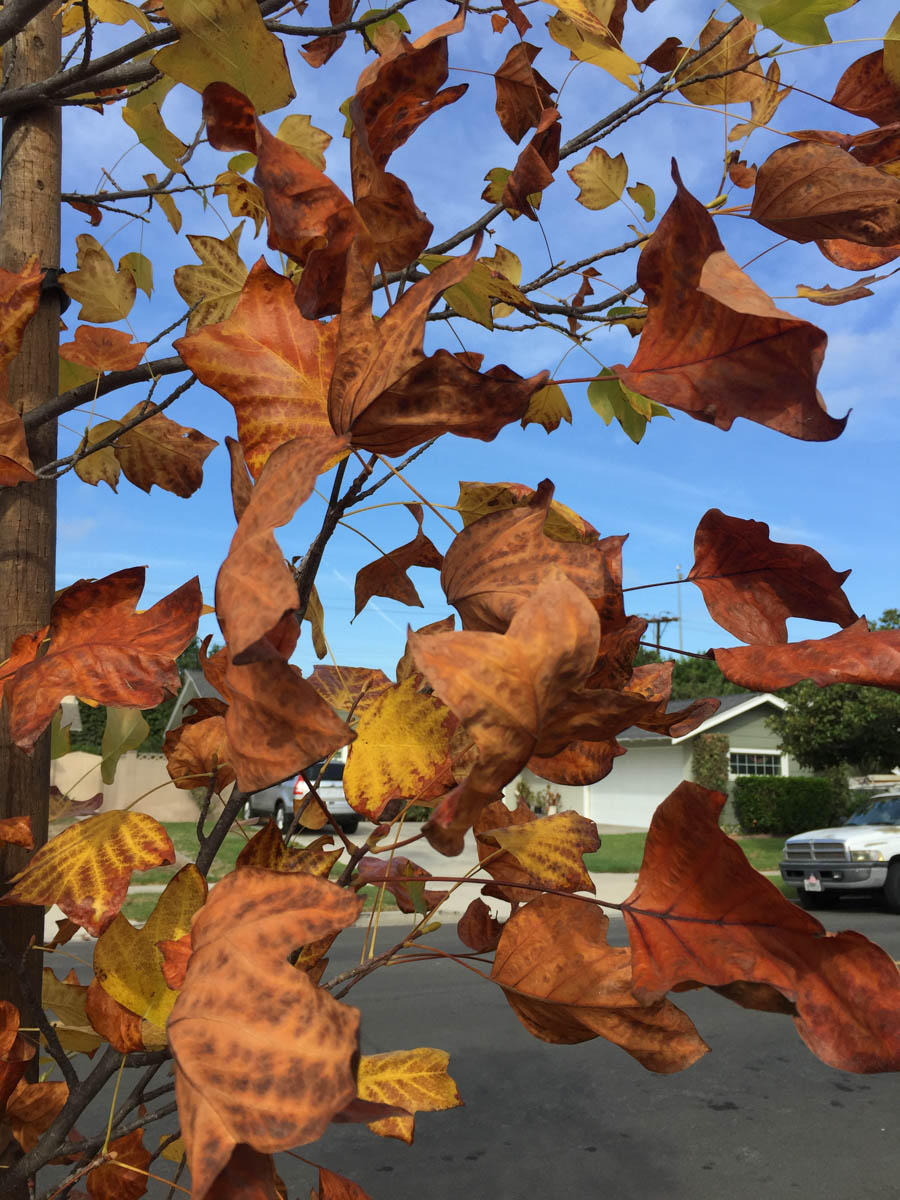 The trees are really dropping their leaves now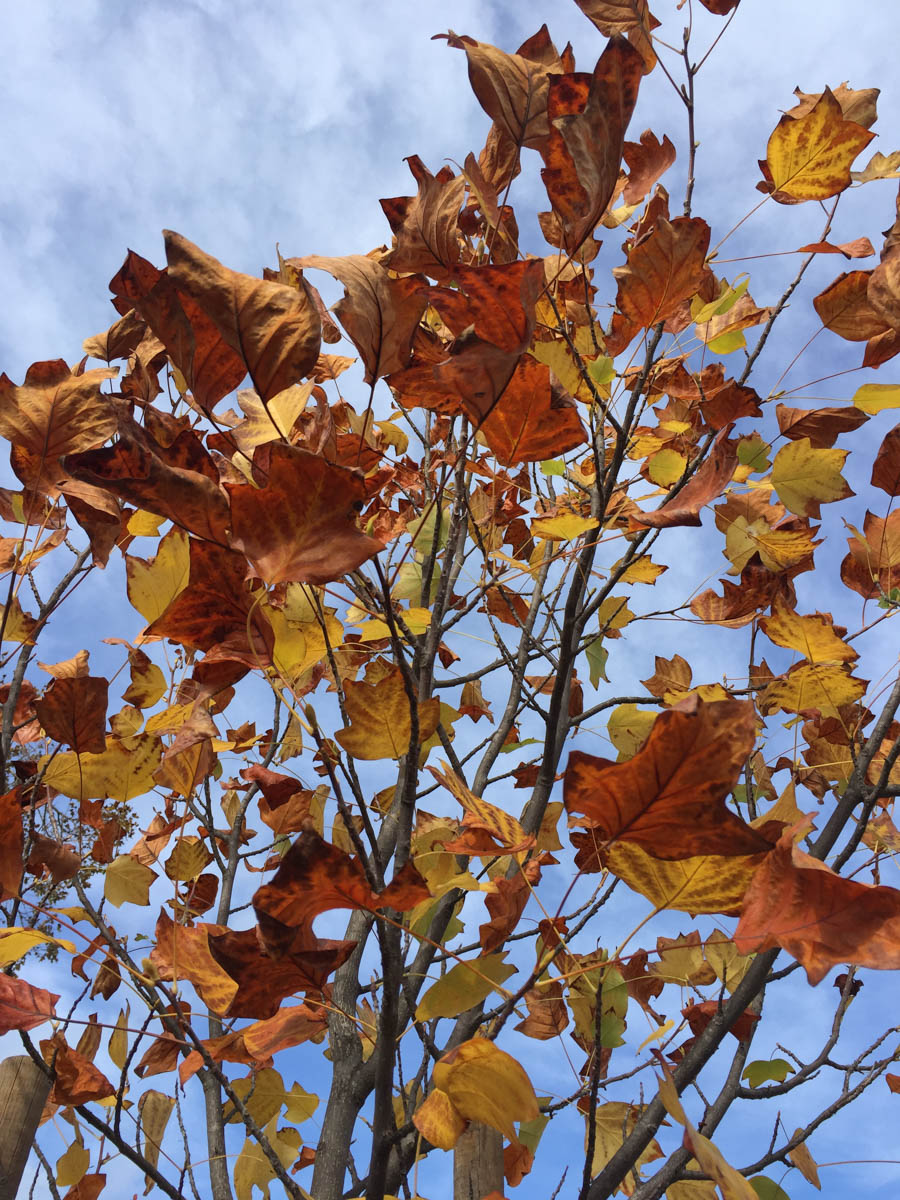 reach for the sky!