Color Establishes A Renewed Familiarity WithThe Past.
Many of the photo's have been colored by Dana Keller.... Amazing work! Here is a quote from the website.....
"There is an element of detachment that we have from historic black and white images. It's as if they are only shadows from a time too long ago for any of us to remember. With our modern eyes, we are somehow disconnected from the real and vibrant world those photos are actually portraying. By adding color to these images of history, the viewer is brought a little closer to the reality in which they were taken. Color helps to give a little bit of a glimpse into the world as it was from long ago, an opportunity to see perhaps something like what the photographer himself saw through his lens.

Color can force us to instantly see an old photograph with a new perspective, and make it seem as if the past it portrays wasn't that long ago after all."
-Dana Keller (Visit the site) (Visit the Facebook Site)
One Hundred Year Old Photo Blog (Shorpy.Com)

History in HD is a vintage photo blog featuring thousands of high-definition images from the 1850s to 1950s. The site is named after Shorpy Higginbotham, a teenage coal miner who lived 100 years ago. Visit Shorpy


1. Claude Monet in 1923.
Did You Know? - Oscar-Claude Monet (14 November 1840 – 5 December 1926) was a founder of French Impressionist painting, and the most consistent and prolific practitioner of the movement's philosophy of expressing one's perceptions before nature, especially as applied to plein-air landscape painting.
The term "Impressionism" is derived from the title of his painting Impression, soleil levant (Impression, Sunrise), which was exhibited in 1874 in the first of the independent exhibitions mounted by Monet and his associates as an alternative to the Salon de Paris.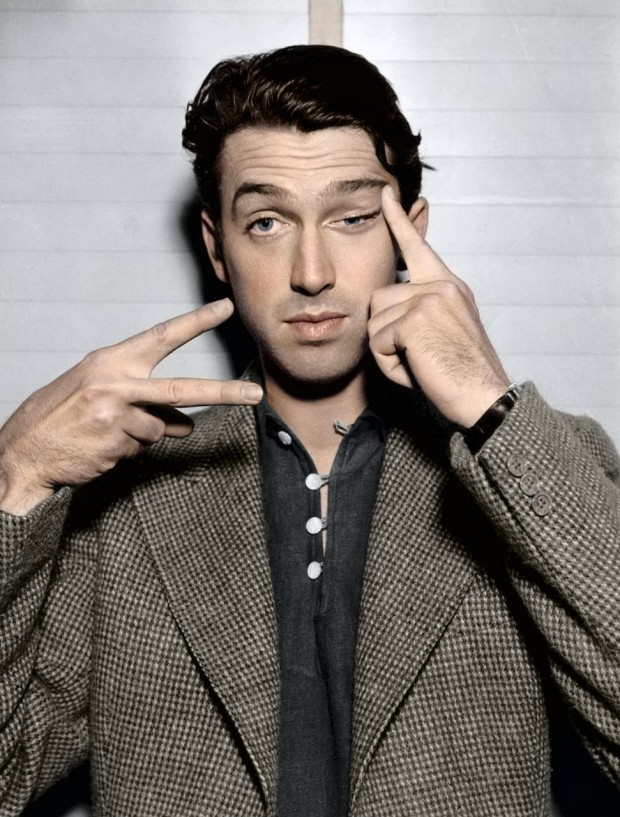 2. Brigadier General and actor Jimmy Stewart. Stewart flew 20 combat missions
over Nazi-occupied Europe, and even flew one mission during Vietnam.
Did You Know? - James "Jimmy" Maitland Stewart (May 20, 1908 – July 2, 1997) was an American film and stage actor, known for his distinctive drawl voice and down-to-earth persona. Over the course of his career, he starred in many films widely considered classics. He was known for portraying the average American Middle Class man, with everyday life struggles.
Stewart was nominated for five Academy Awards, winning one in competition and receiving one Lifetime Achievement award. Stewart was named the third greatest male screen legend in cinema history by the American Film Institute,
He was a major Metro-Goldwyn-Mayer contract star. He also had a noted military career and was a World War II and Vietnam War veteran, who rose to the rank of Brigadier General in the United States Air Force Reserve.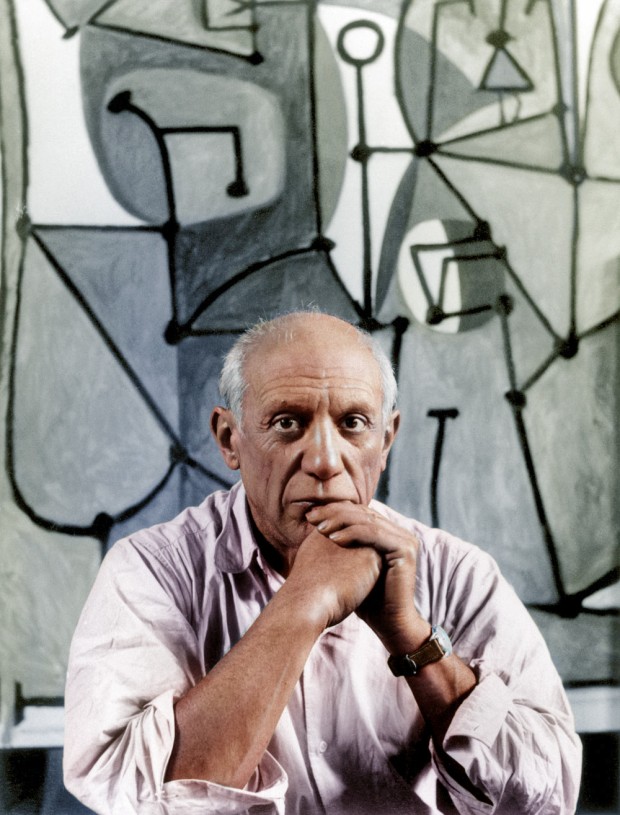 3. Pablo Picasso.
Did You Know? - Pablo Ruiz y Picasso, also known as Pablo Picasso ( 25 October 1881 – 8 April 1973), was a Spanish painter, sculptor, printmaker, ceramicist, stage designer, poet and playwright who spent most of his adult life in France.
As one of the greatest and most influential artists of the 20th century, he is known for co-founding the Cubist movement, the invention of constructed sculpture, the co-invention of collage, and for the wide variety of styles that he helped develop and explore.
Among his most famous works are the proto-Cubist Les Demoiselles d'Avignon (1907), and Guernica (1937), a portrayal of the German bombing of Guernica during the Spanish Civil War.

4. Lou Gehrig, July 4, 1939. Photo taken right after his famous retirement
speech. He would pass away just two years later from ALS.
Did You Know? - Henry Louis "Lou" or "Buster" Gehrig (June 19, 1903 – June 2, 1941) was an American baseball first baseman who played 17 seasons in Major League Baseball (MLB) for the New York Yankees (1923–1939).
Gehrig was renowned for his prowess as a hitter and for his durability, a trait which earned him his nickname "The Iron Horse". He finished with a career batting average of .340, an on-base percentage of .447, and a slugging percentage of .632, and he tallied 493 home runs and 1,995 runs batted in (RBIs).
A seven-time All-Star and six-time World Series champion, Gehrig won the Triple Crown in 1934 and was twice named the American League's (AL) Most Valuable Player. Gehrig was the first MLB player to have his uniform number retired, and he was elected to the Baseball Hall of Fame in 1939.
5. Times Square 1947.
Did You Know? - Times Square is a major commercial intersection and a neighborhood in Midtown Manhattan, New York City, at the junction of Broadway (now converted into a pedestrian plaza) and Seventh Avenue and stretching from West 42nd to West 47th Streets.
Brightly adorned with billboards and advertisements, Times Square – iconified as "The Crossroads of the World",
"The Center of the Universe", and "The Great White Way" – is the hub of the Broadway Theater District, one of the world's busiest pedestrian intersections, and a major center of the world's entertainment industry.
Times Square is one of the world's most visited tourist attractions, hosting over 39 million visitors annually. Approximately 330,000 people pass through Times Square daily, many of whom are either tourists or people working in the area.
Formerly Longacre Square, Times Square was renamed in April 1904 after The New York Times moved its headquarters to the newly erected Times Building – now called One Times Square – site of the annual ball drop on New Year's Eve,[18] a tradition which began on December 31, 1907 and continues today, attracting thousands to the Square every New Year's.

6. Lee Harvey Oswald, 1963, being transported to questioning before
his murder trial for the assassination of President John F. Kennedy.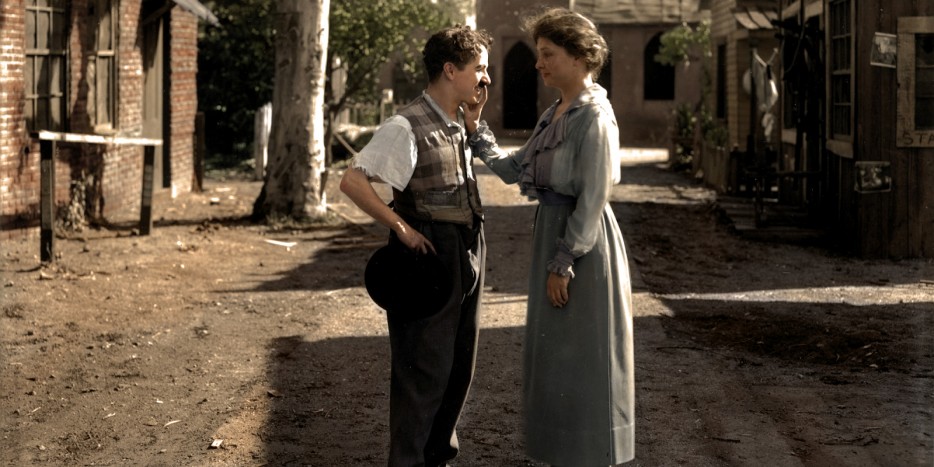 7. Helen Keller meeting comedian Charlie Chaplin in 1918.
Did You Know? - Helen Adams Keller (June 27, 1880 – June 1, 1968) was an American author, political activist, and lecturer. She was the first deafblind person to earn a bachelor of arts degree.[
The story of how Keller's teacher, Anne Sullivan, broke through the isolation imposed by a near complete lack of language, allowing the girl to blossom as she learned to communicate, has become widely known through the dramatic depictions of the play and film The Miracle Worker.
Her birthday on June 27 is commemorated as Helen Keller Day in the U.S. state of Pennsylvania and was authorized at the federal level by presidential proclamation by President Jimmy Carter in 1980, the 100th anniversary of her birth.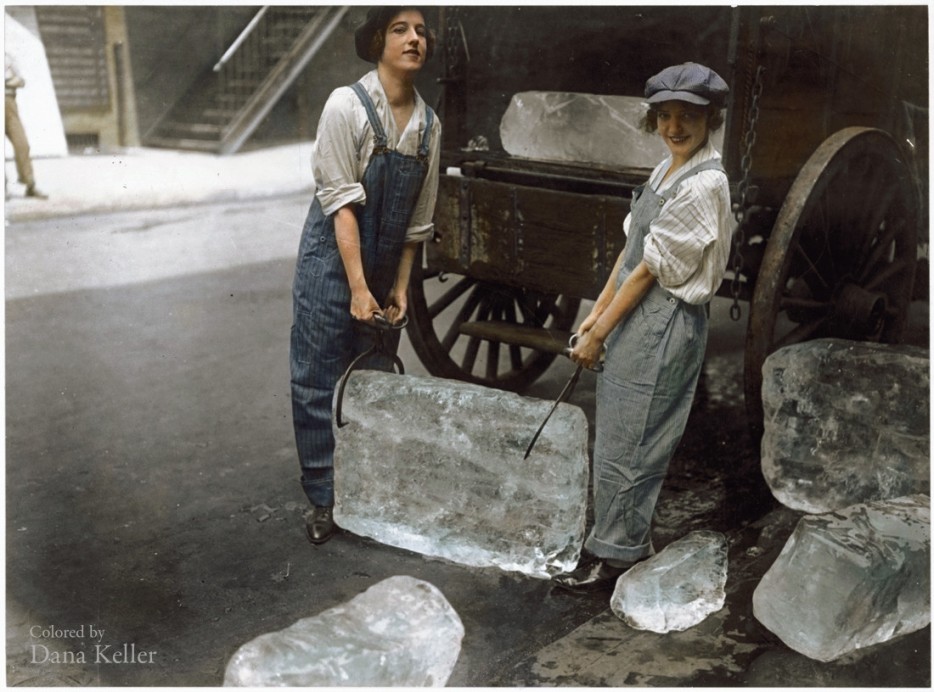 8. Girls delivering ice, 1918.
Did You Know? - Many icemen in the Northeastern US had origins in Southern Italy. Arriving in the US with little education or trade skills, many of these immigrants began ice routes, especially in New York City, where ice routes were and are still a common sight.
In those times ice was harvested from ponds and lakes, stored in ice houses and transported to cities. Modern day icemen no longer use a wagon or cart to deliver their ice, instead use freezer trucks which contains pallets stacked with bags of ice cubes and large blocks (known as cakes) of ice.
Many of the old fashioned small time routes were bought out in the 1980s and 1990s by large ice corporations that sell and produce ice, as well as ice machines to restaurants and bars.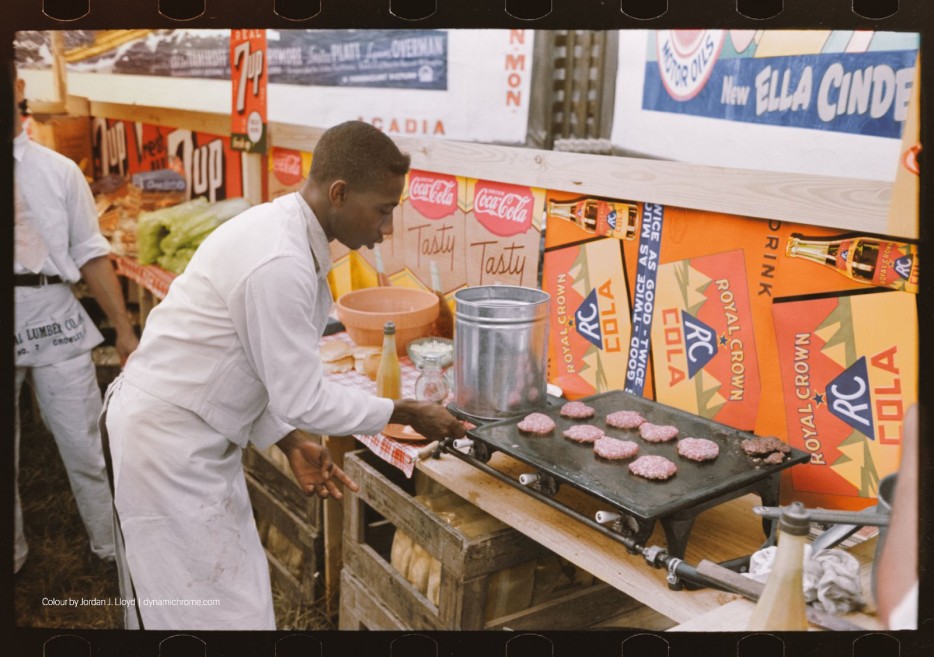 9. Burger Flipper 1938.

10. Winston Churchill, 1941.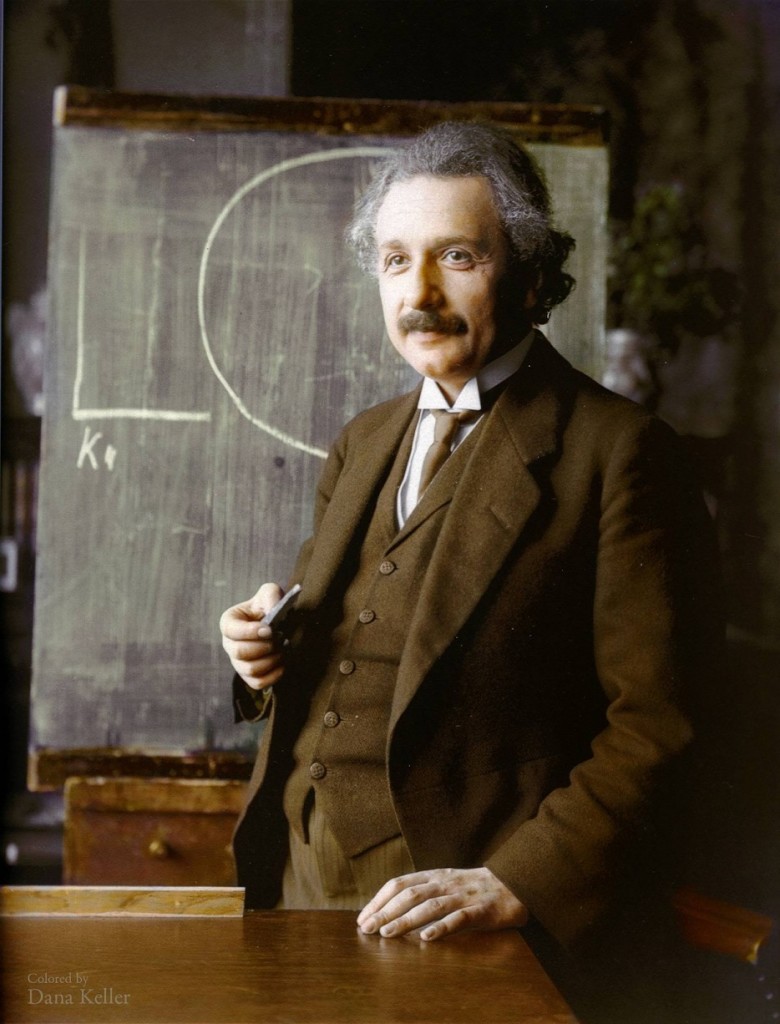 11. Albert Einstein, 1921.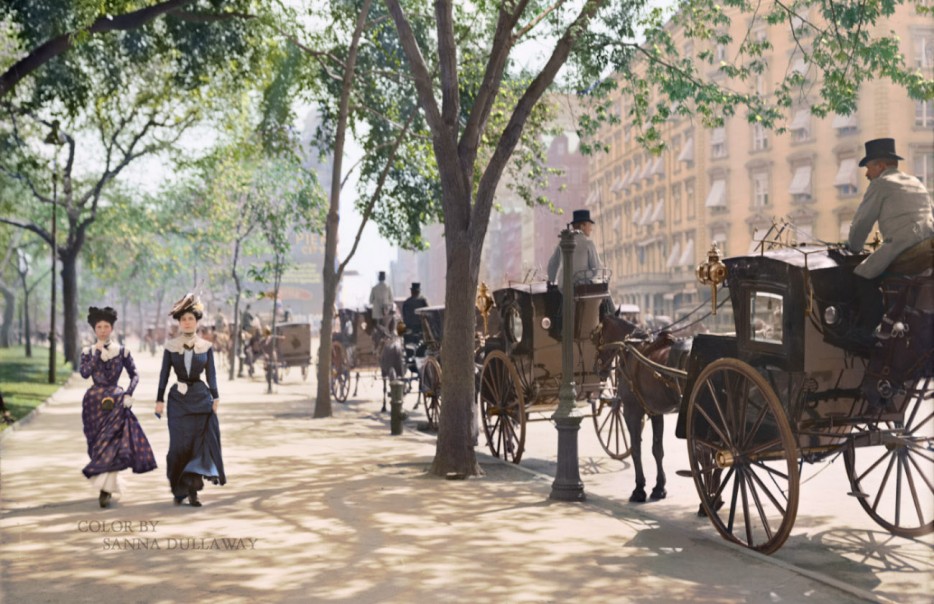 12. Madison Square Park New York City around 1900.

13. Marilyn Monroe.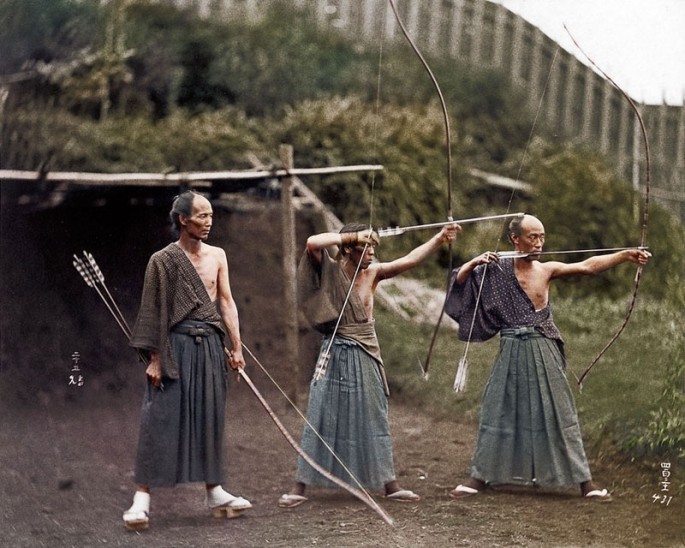 14. Samurai Training 1860.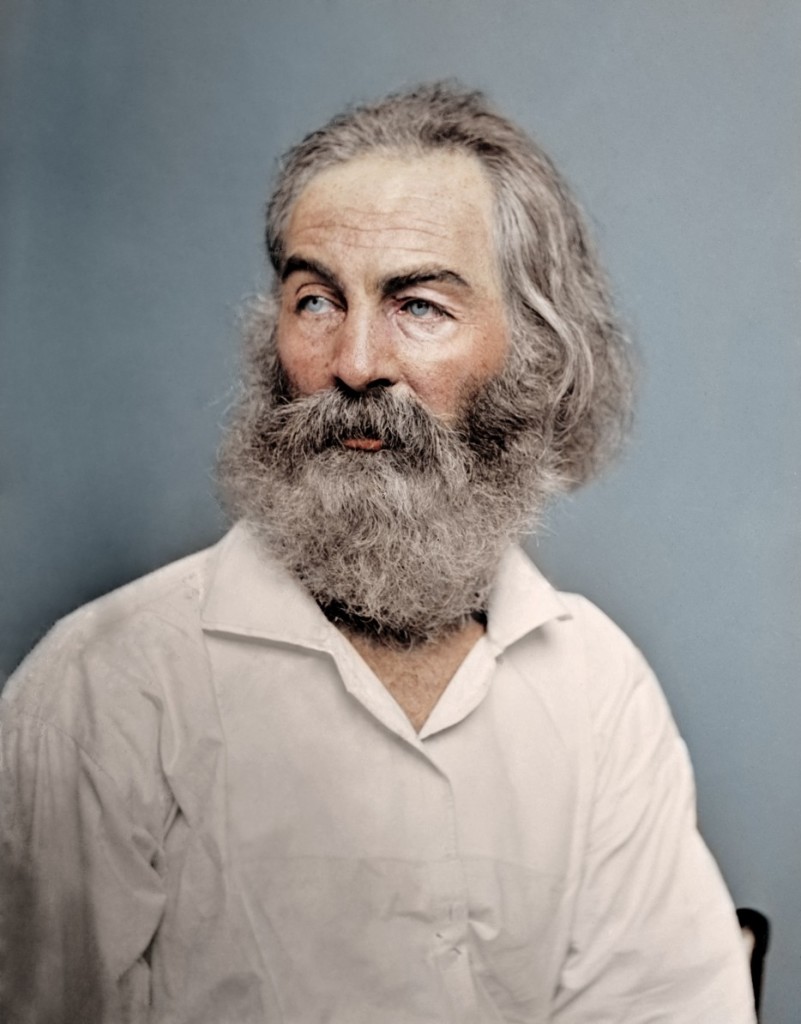 15. American Poet Walt Whitman, 1868.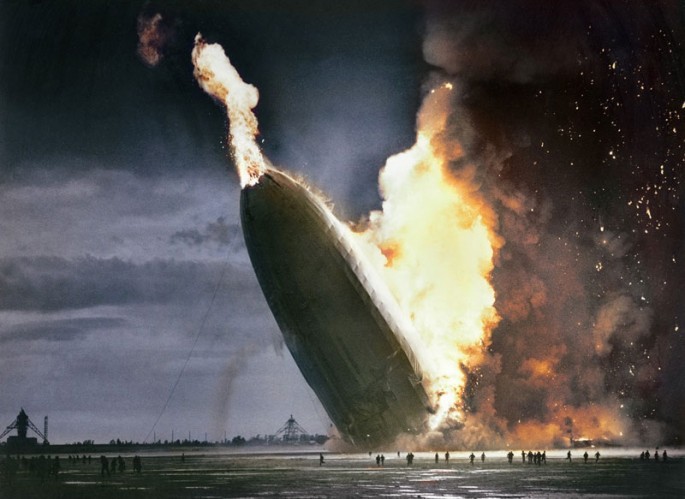 16. Hindenburg Blimp crash.

17. British Soldiers Returning from the front in 1939.

18. Joan Crawford on the set of Letty Lynton, 1932.

19. Country store in July 1939. Gordonton, North Carolina.

20. Mark Twain in 1900.

21. Albert Einstein on a Long Island beach in 1939.

22. Audrey Hepburn.

23. Union Soldiers taking a break 1863.

24. Charles Darwin.

25. WWII soldiers on Easter.

26. Clint Eastwood, 1962.

27. W. H. Murphy testing the bulletproof vest in 1923.

28. Charlie Chaplin at 27 years old in 1916.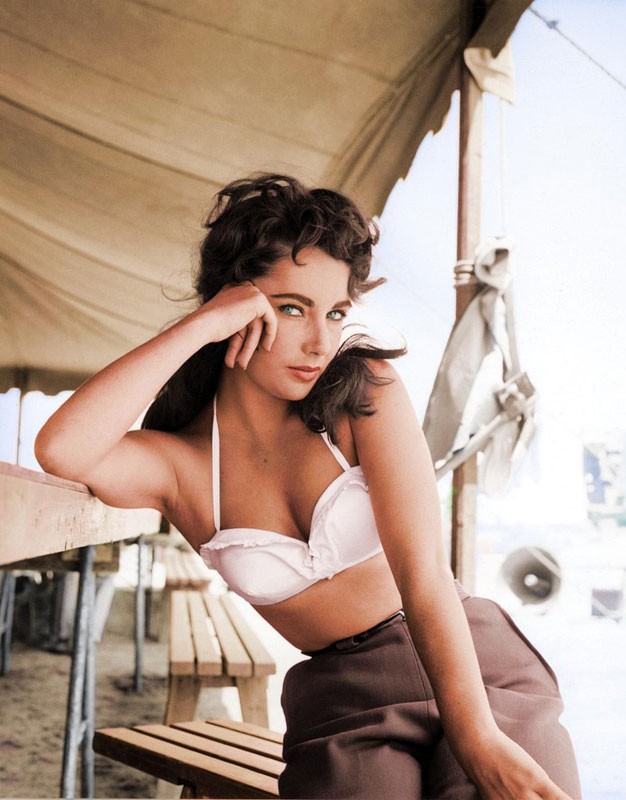 29. Elizabeth Taylor in 1956.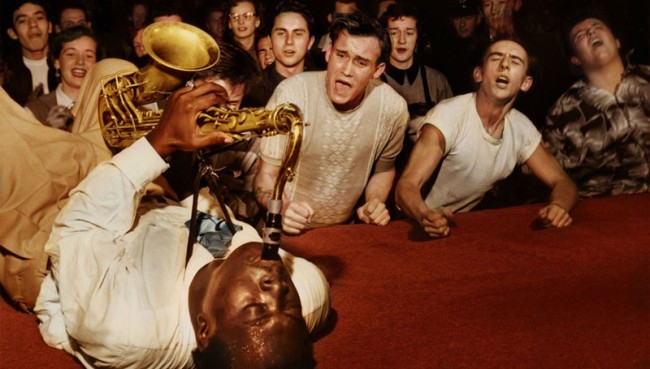 30. Big Jay McNeely, Olympic Auditorium, 1953.

31. Louis Armstrong practicing backstage in 1946.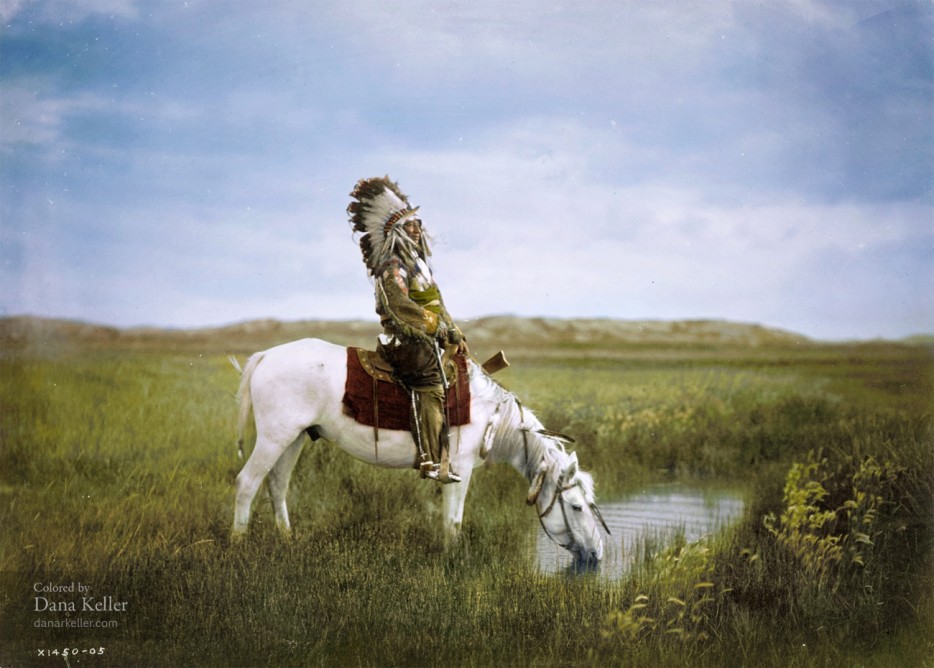 32. Red Hawk of the Oglala Sioux Tribe on horseback, 1905.

33. Babe Ruth's 1920 MLB debut.

34. A Washington, D.C. filling station in 1924.

35. Boys buying flowers in 1908.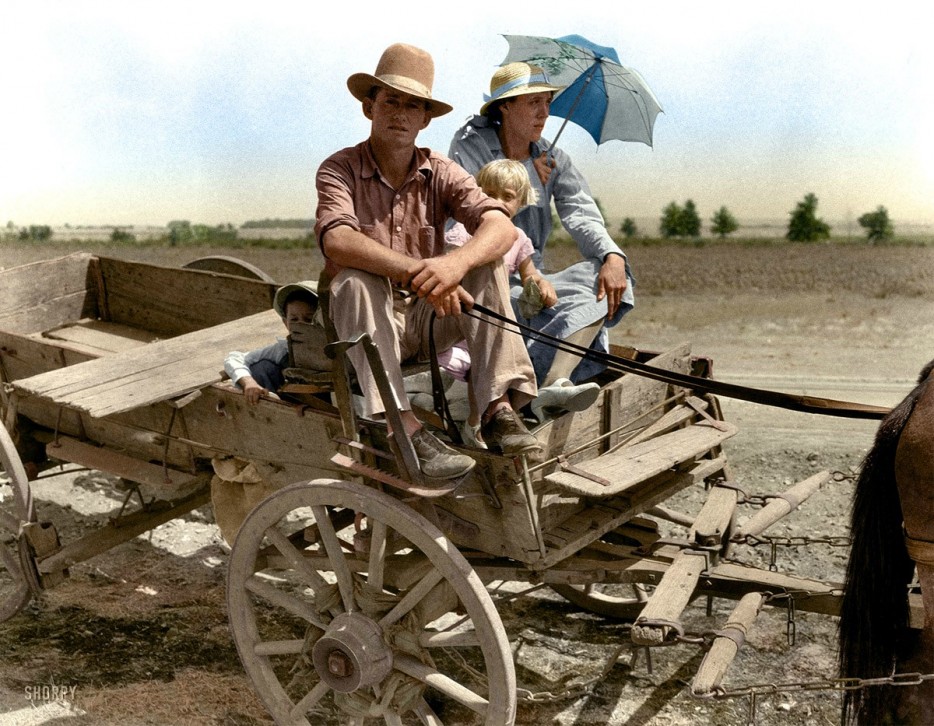 36. An Oklahoman farmer during the great dust bowl in 1939.

37. Louis Armstrong plays to his wife, Lucille, in Cairo, Egypt 1961.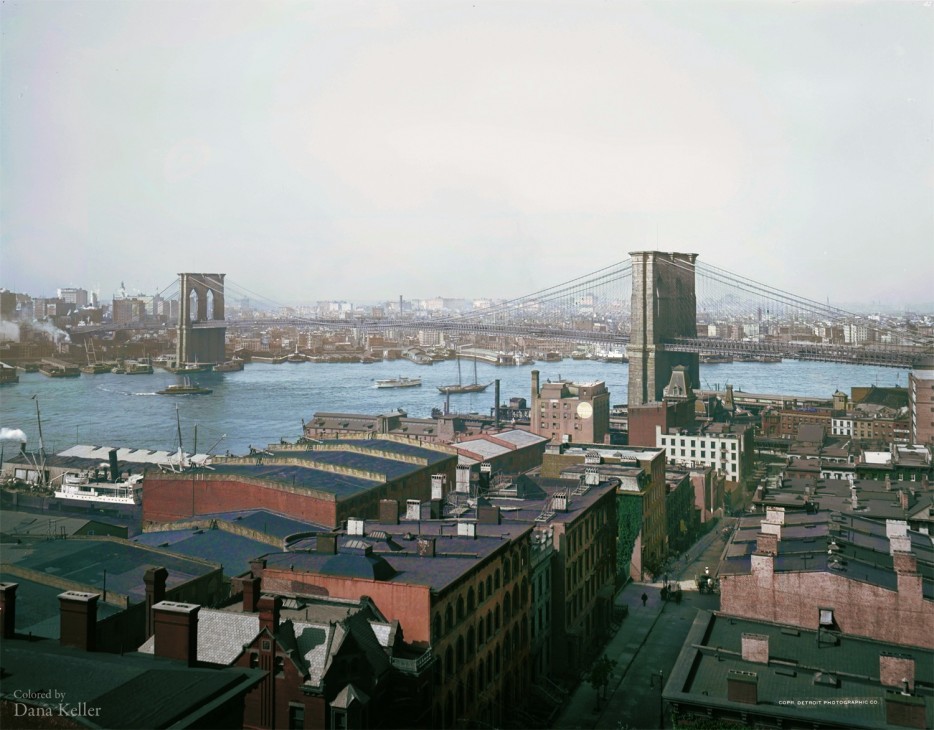 38. Brooklyn Bridge in 1904.

  39. Two Boxers after a fight.
 
40. 1920's Australian mug shots from the New South Wales Police Dept.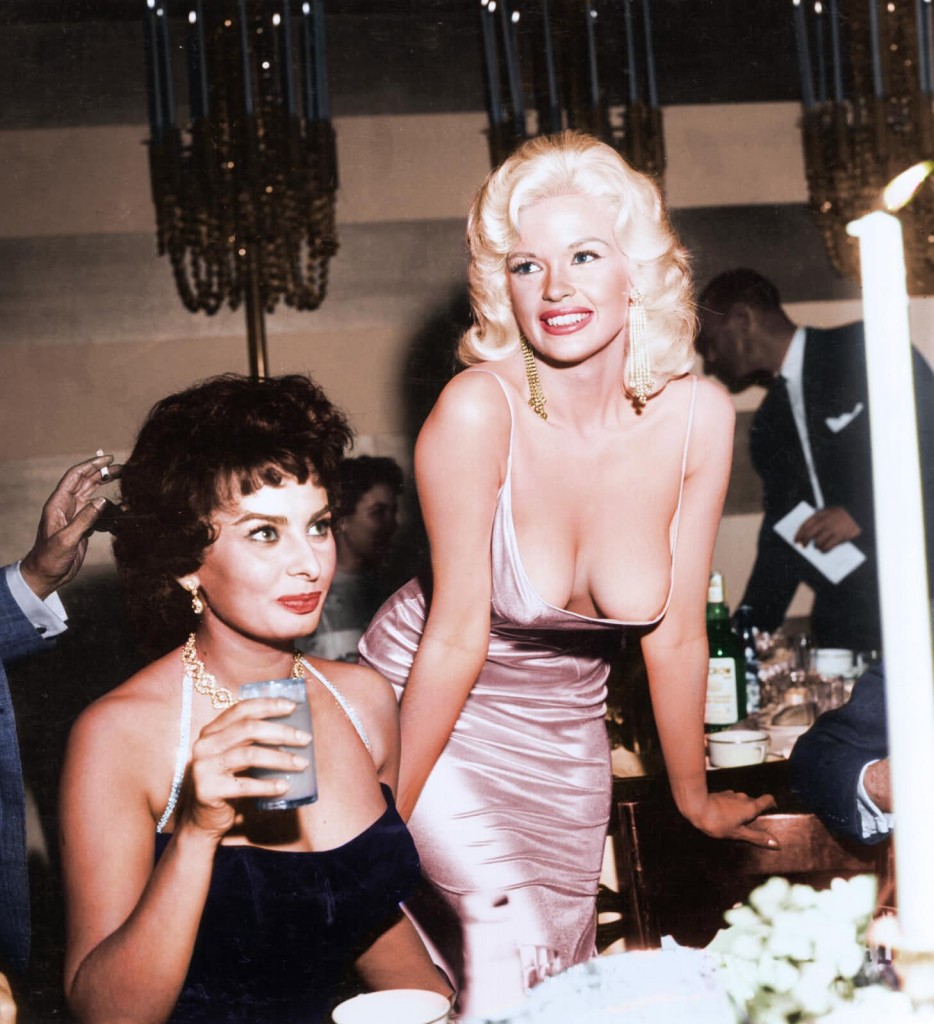 41. Sophia Loren and Jayne Mansfield.

  42. Brothers Robert Kennedy, Edward "Ted" Kennedy, and John F. Kennedy outside the Oval Office.
 
43. Clint Eastwood working on his 1958 Jag XK 120 in 1960.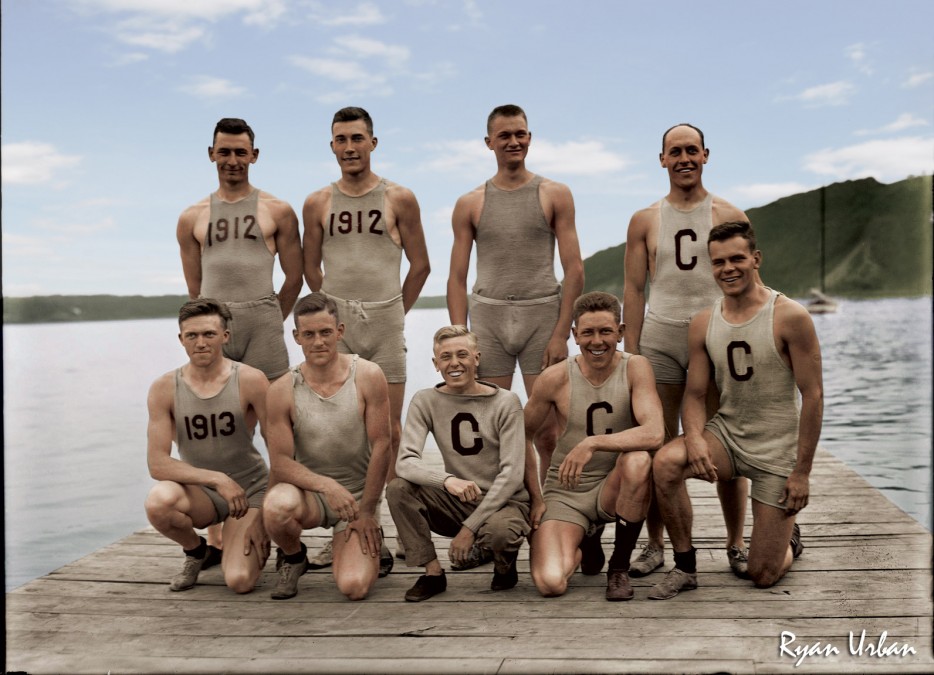 44. Cornell Rowing Team 1907.

45. View from the Capitol in Nashville, 1864.
 
46. Baltimore Slums, 1938.

47. Nazi Minister of Propaganda Joseph Goebbels scowls at a Jewish photographer, 1933.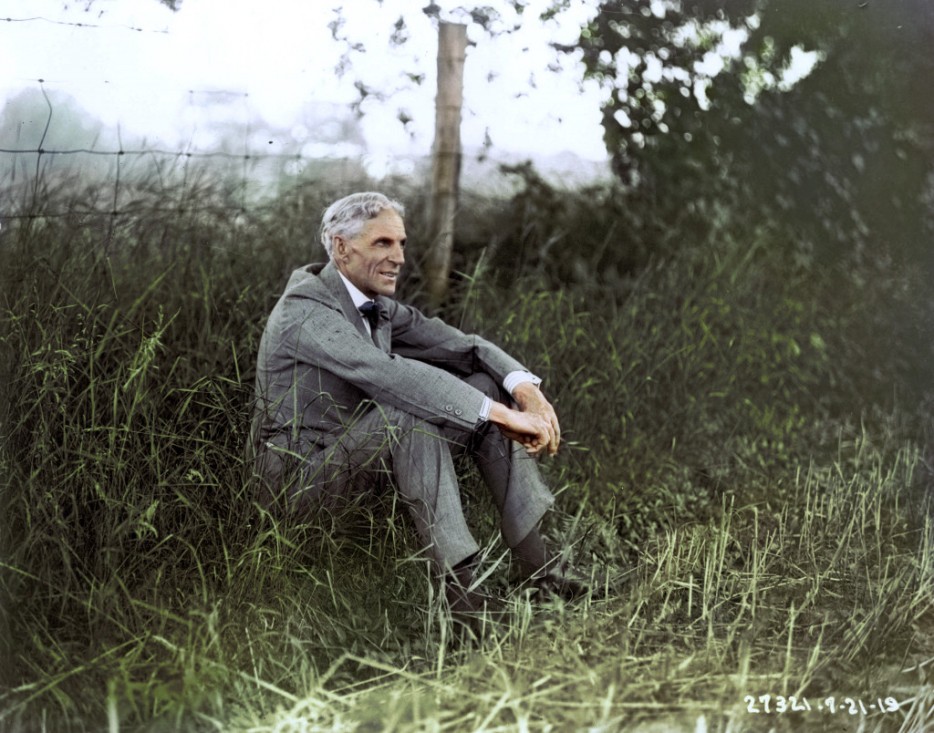 48. Henry Ford, 1919.

49. An RAF pilot getting a haircut while reading a book between missions.
 
50. Unemployed Lumber Worker and His Wife 1939.
 
51. Alfred Hitchcock.
 
52. A car crash in Washington D.C. around 1921.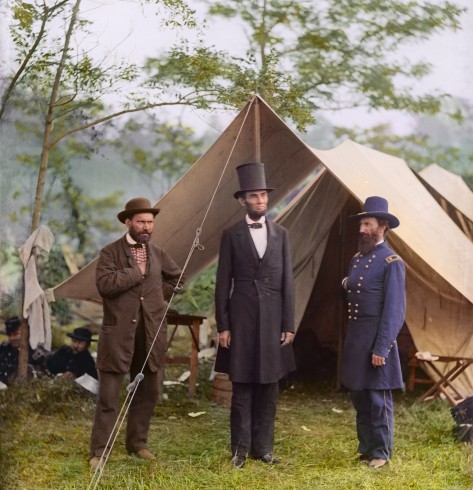 53. President Lincoln with Major General McClernand
and Allan Pinkerton at Antietam in 1862.