Dinner Is Done And Dancing Begins (Page Three)
(October 16th 2015) Last Updated: 09/11/2019 10:38:AM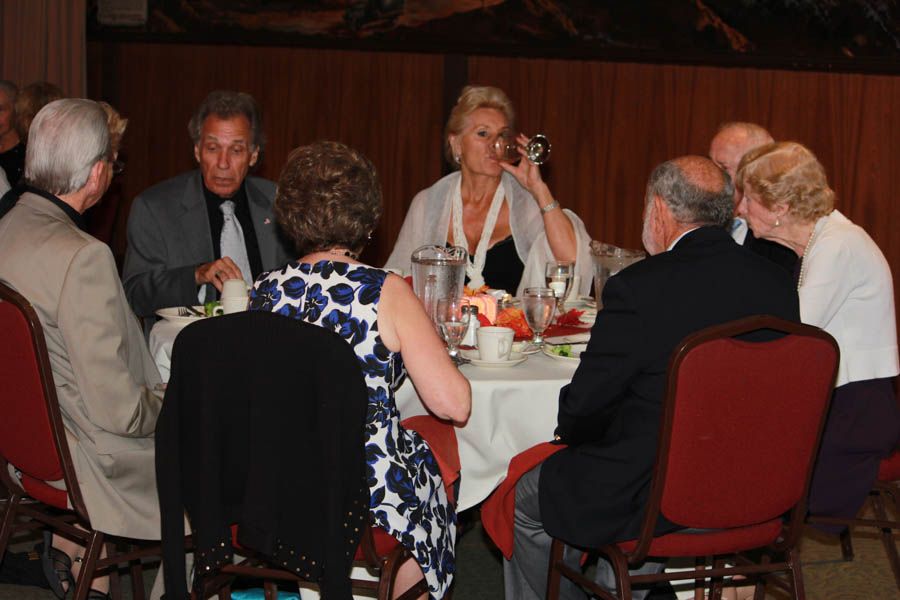 Bottoms up!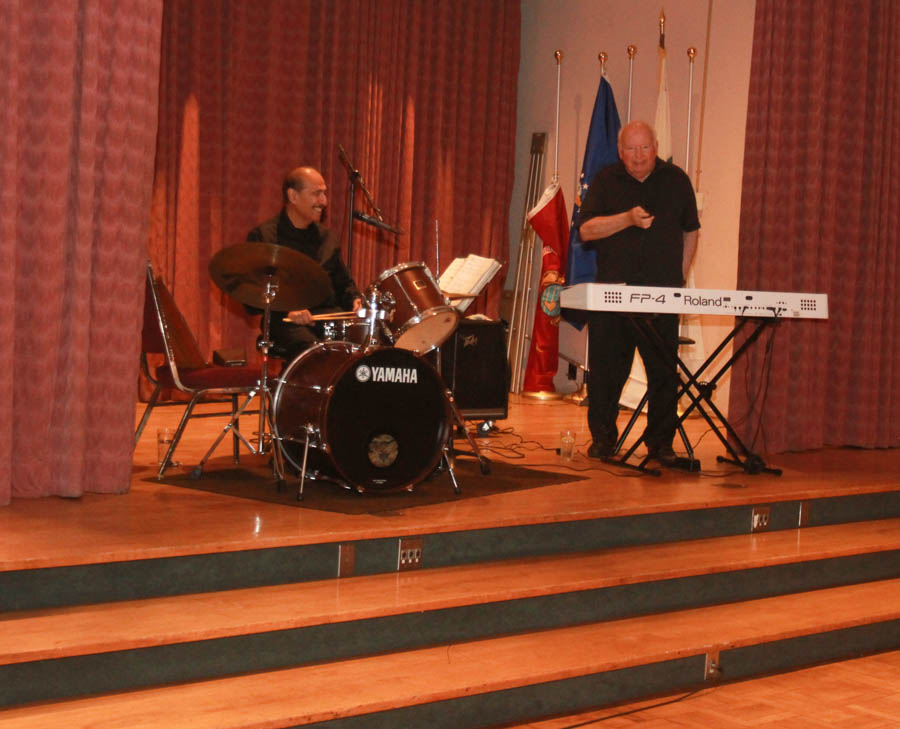 Great dance music this evening
Did You Know?
Q: What do ghosts eat for supper?
A: Spooketi
Q: What do you do when 50 zombies surround your house?
A: Hope it's Halloween!!
Q: What is the most important subject a witch learns in school?
A: Spelling.
Q: Why didn't the skeleton want to go to school?
A: His heart wasn't in it.
Q: Why didn't the skeleton cross the road?
A: He didn't have any guts!
Q: Why did the skeleton cross the road?
A: To get to the body shop.
Q: Why didn't the skeleton go to the ball?
A: Because he had no BODY to go with.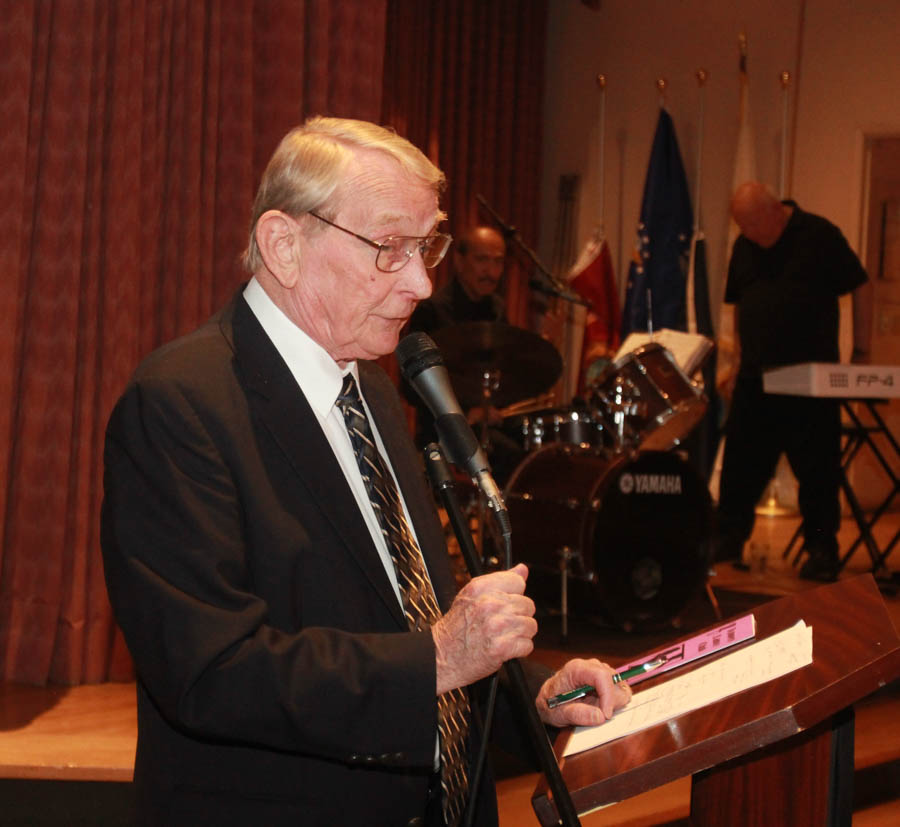 Neil takes the floor!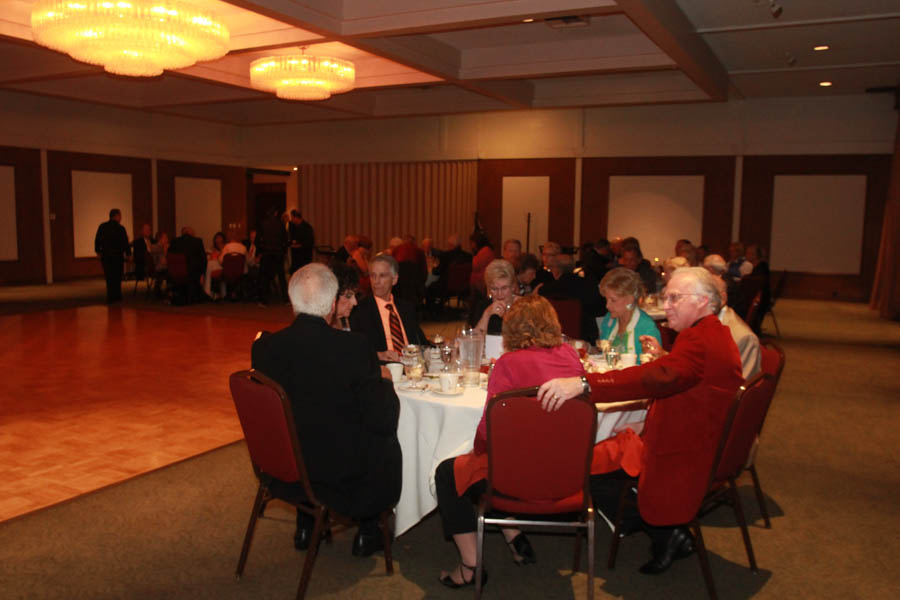 Waiting for the latest!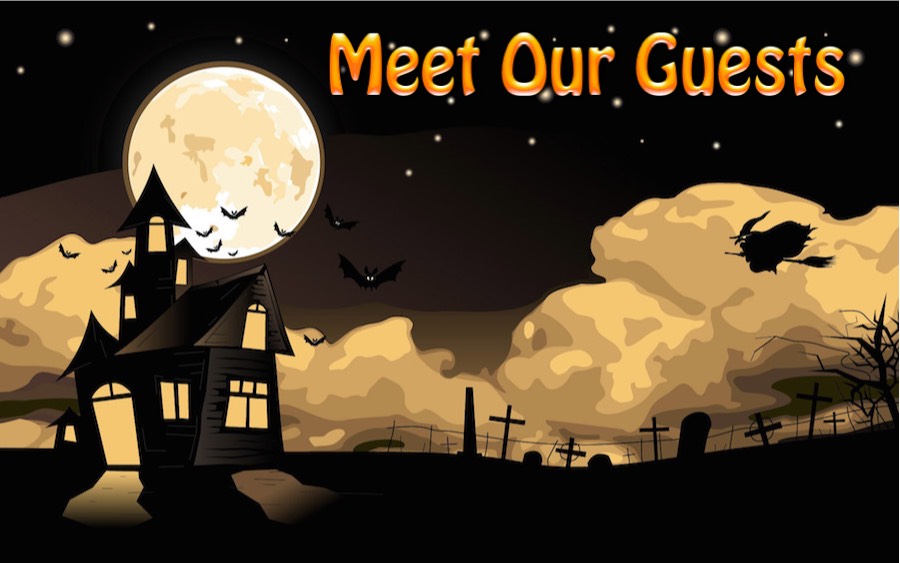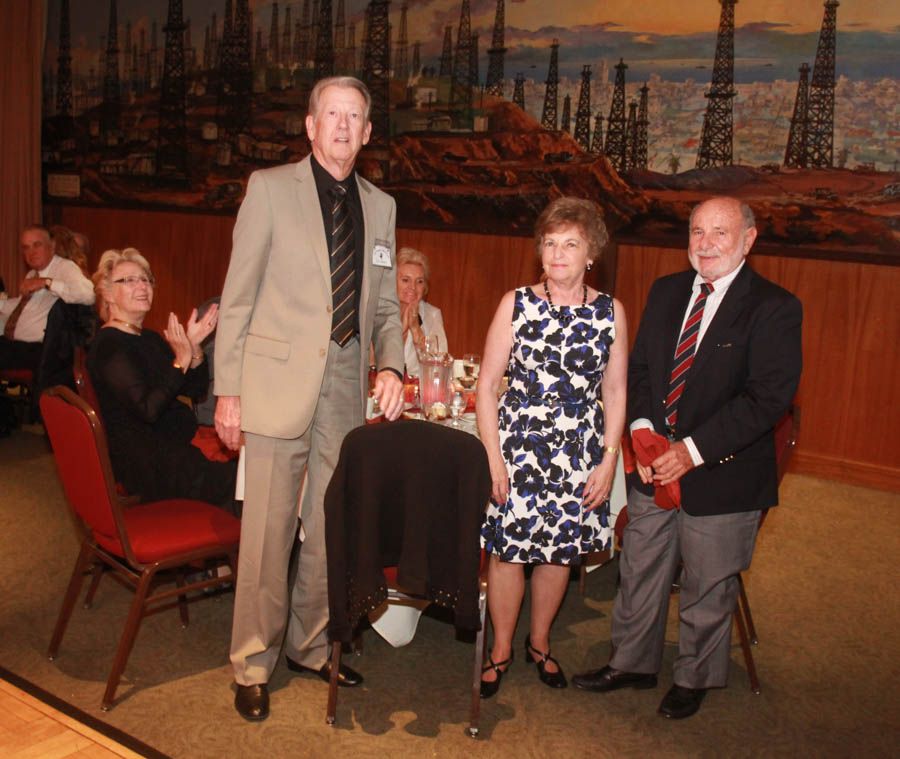 Welcome Rita and Ron... Please come back!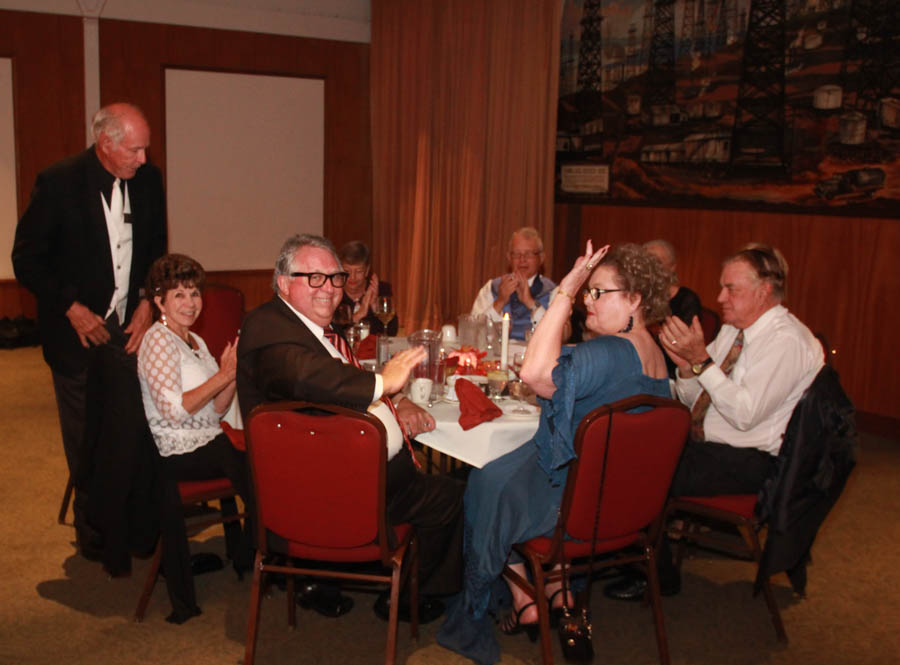 Welcome Tom and Barbara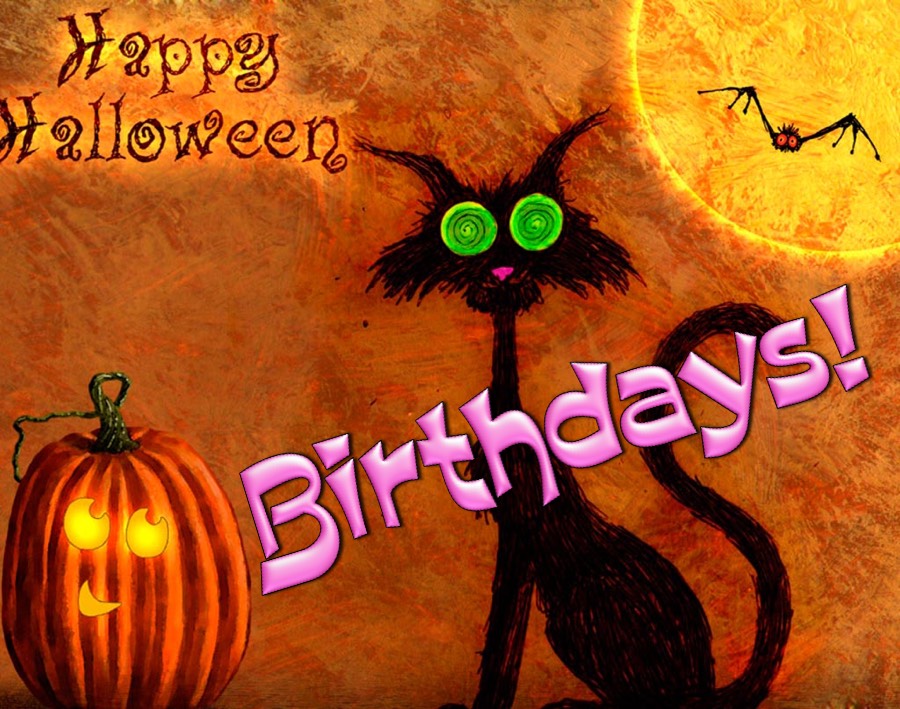 This is where it really gets scary!

Handsome devil!
Did You Know?
Q: What do you call a fat pumpkin?
A: A plumpkin.
Q: What room does a ghost not need?
A: A living room!
Q: Why are ghosts so bad at lying?
A: Because you can see right through them!
Q: Who did Frankenstein take to the dance?
A: His "ghoul" friend!
Q: Why is Superman's costume so tight?
A: Because he wears a size "S".
Q: What do ghosts use to wash their hair?
A: Shamboo!

Carmen and Tracy!

Craig and Linda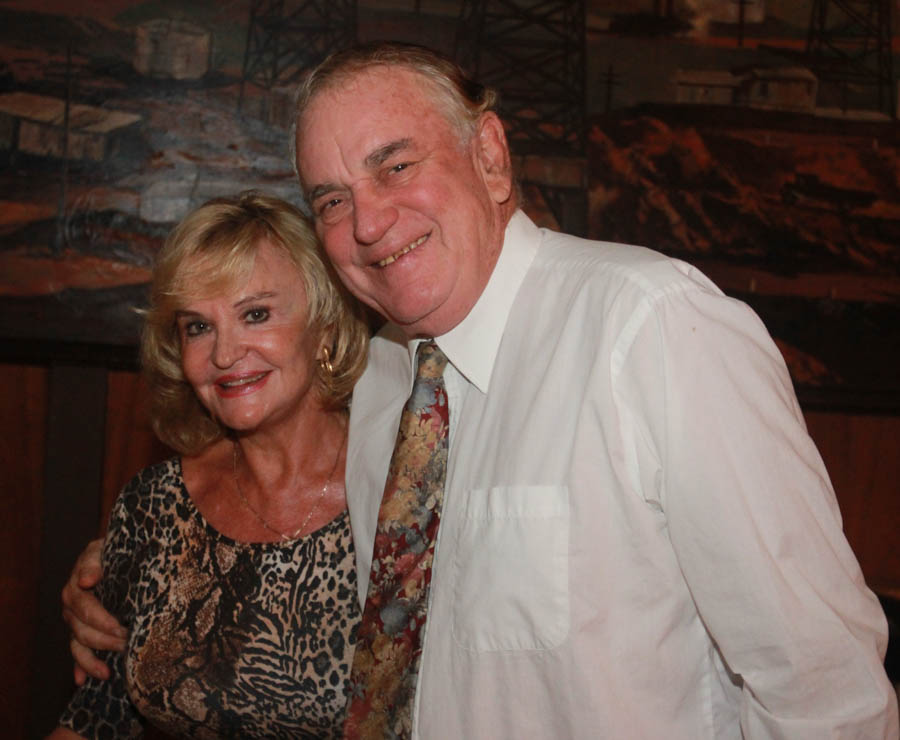 Ghesleine and Wally

Romance is in the wind!!
Did You Know?
Q: What do you get when you cross a witch with sand?
A: A sandwich!
Q: What is a vampire's favorite fruit?
A: A nectarine!
Q: What kind of dessert does a ghost like?
A: I scream!
Q: When is it bad luck to be followed by a black cat?
A: When you're a mouse.
Q: What do birds say on Halloween?
A: Twick o tweet
Q: What do you get when you cross a Cocker Spaniel,
a Poodle and a ghost?
A: A cocker poodle boo.
Q: What do moms dress up as on Halloween?
A: Mummies!

Nice purse Gary!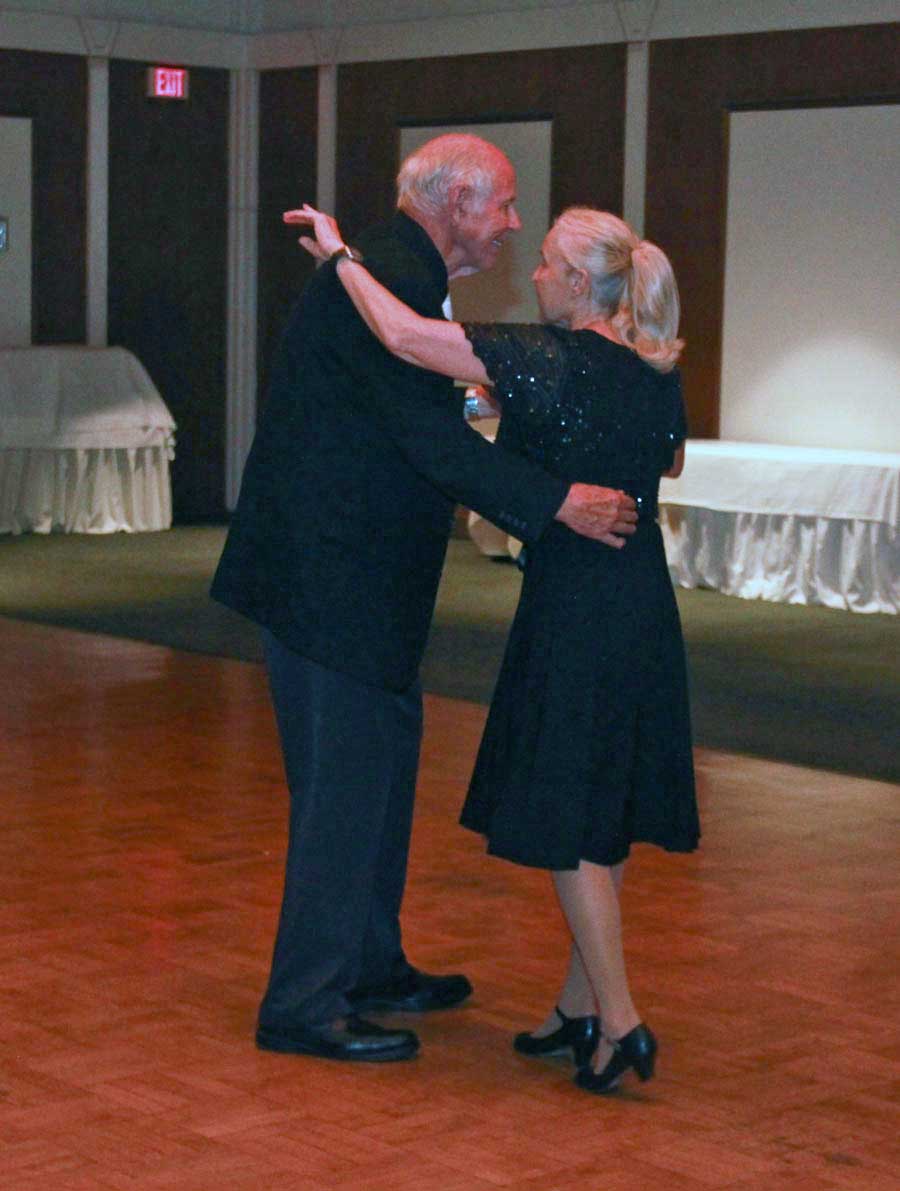 Richard and Nina take to the floor!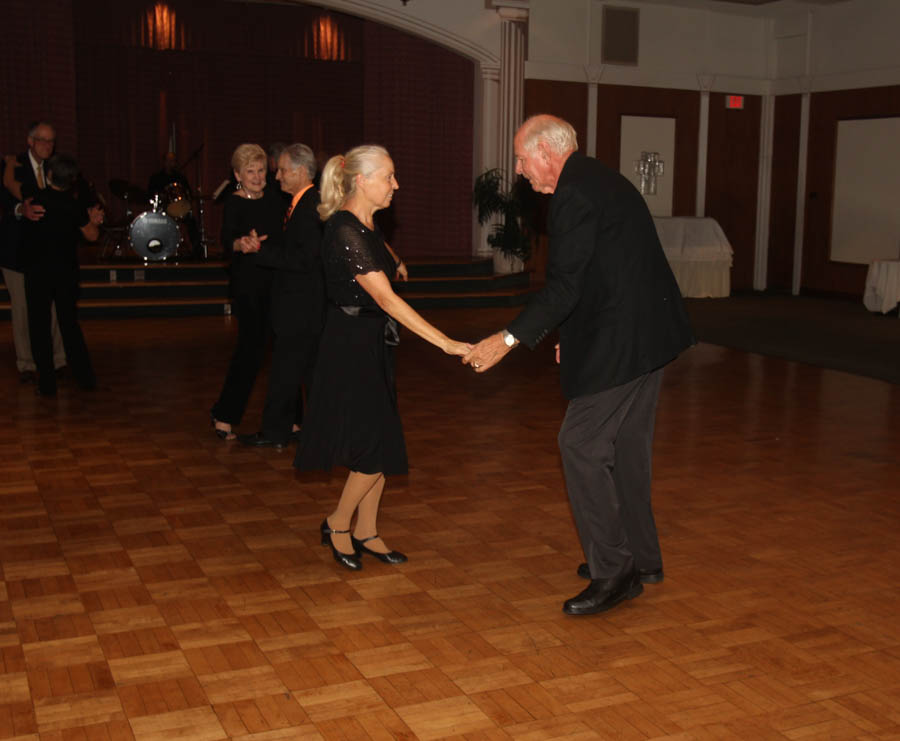 Stirring up the dust!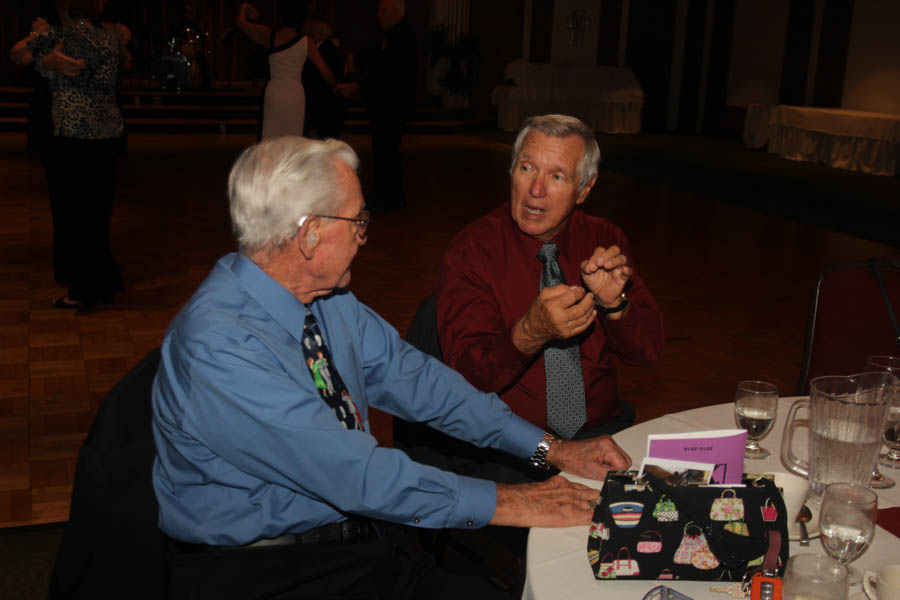 The boys are fixing something!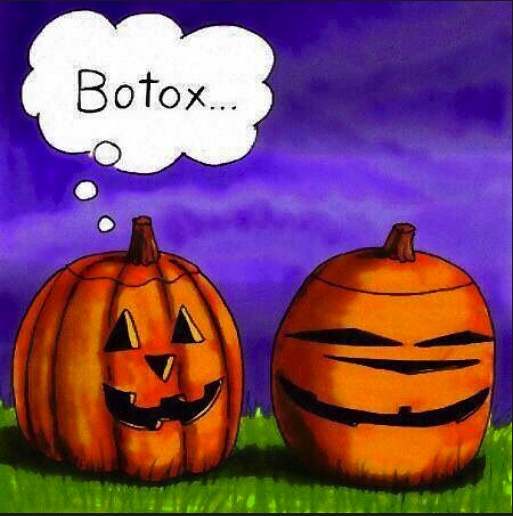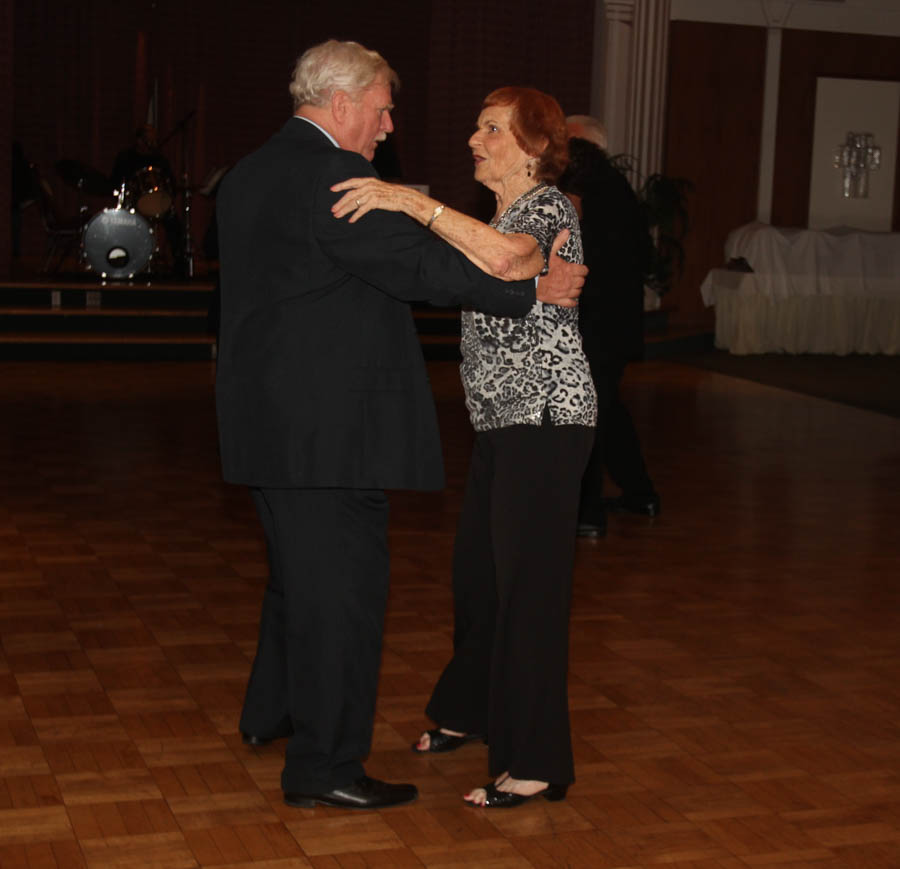 We're moving... Isn't this the Monster Mash?
Did You Know? - "Monster Mash" is a 1962 novelty song and the best-known song by Bobby "Boris" Pickett. The song was released as a single on Gary S. Paxton's Garpax Records label in August 1962 along with a full-length LP called The Original Monster Mash, which contained several other monster-themed tunes. The "Monster Mash" single was #1 on the Hot 100 chart on October 20–27 of that year, just before Halloween.

Don and Kathy gliding across the floor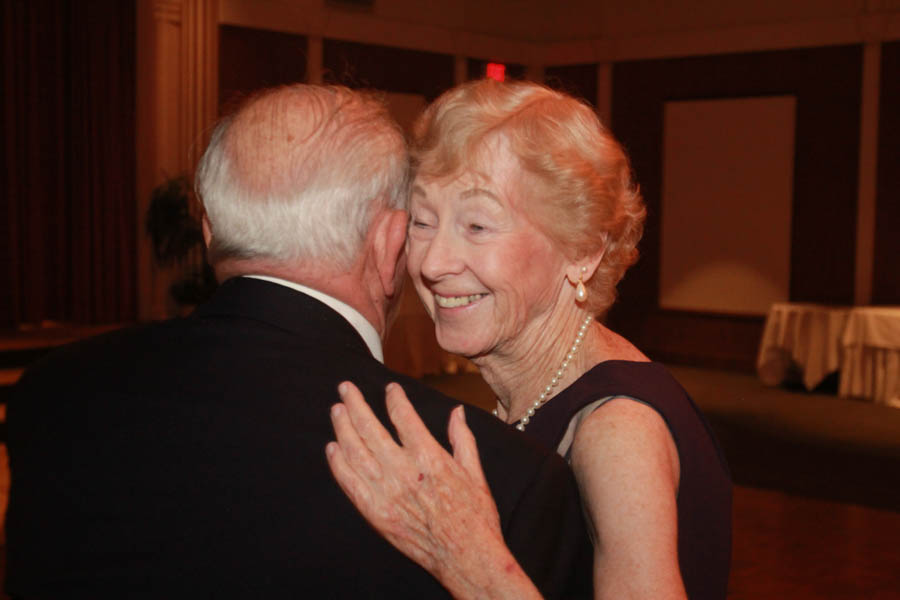 Bernie and Donnis Dancing Cheek To Cheek!
Did You Know? - "Cheek to Cheek" is a song written by Irving Berlin in 1935, for the Fred Astaire/Ginger Rogers movie Top Hat (1935). In the movie, Astaire sings the song to Rogers as they dance.
The song was nominated for the Best Song Academy Award for 1936, which it lost to "Lullaby of Broadway". Astaire's recording of the song in 1935 spent five weeks at #1 on Your Hit Parade and was named the #1 song of 1935.

"Hi there... It's me!"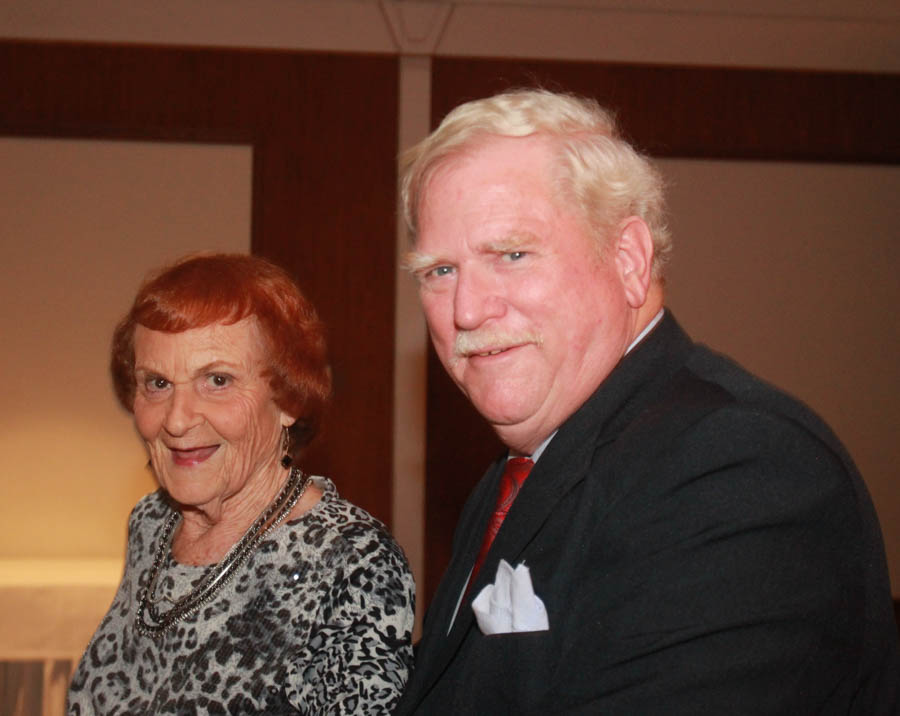 "Watch our new step!"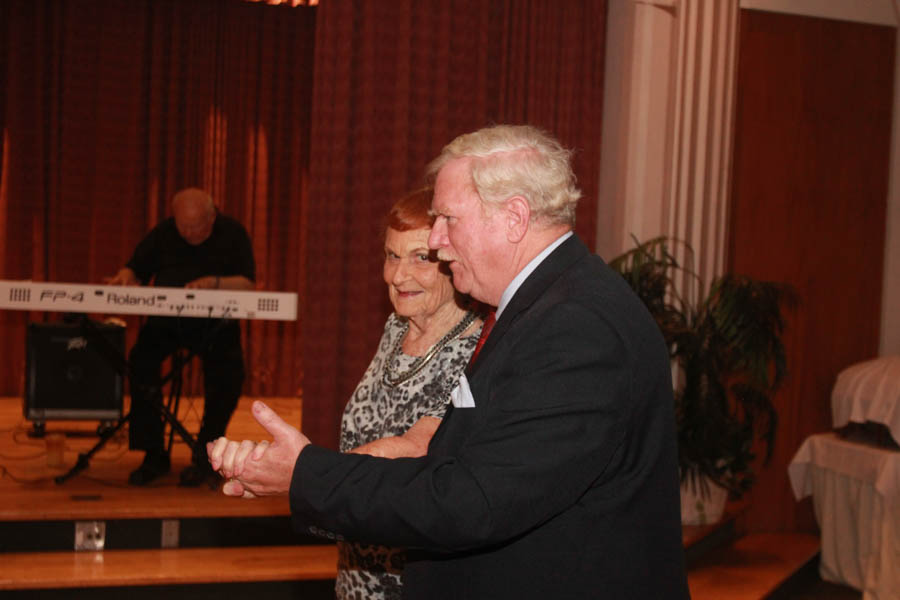 "It's called the waltz-rhumba!"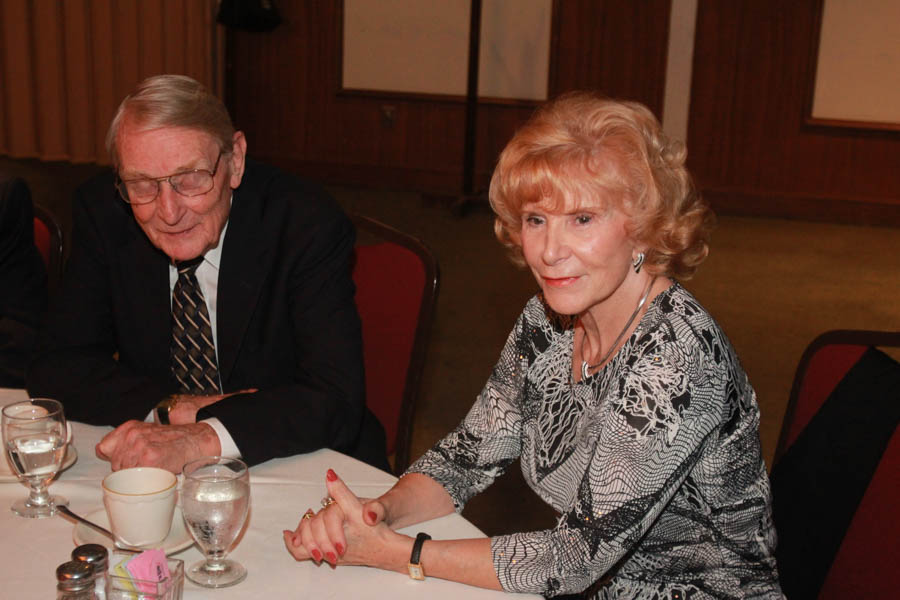 Studying the new dance steps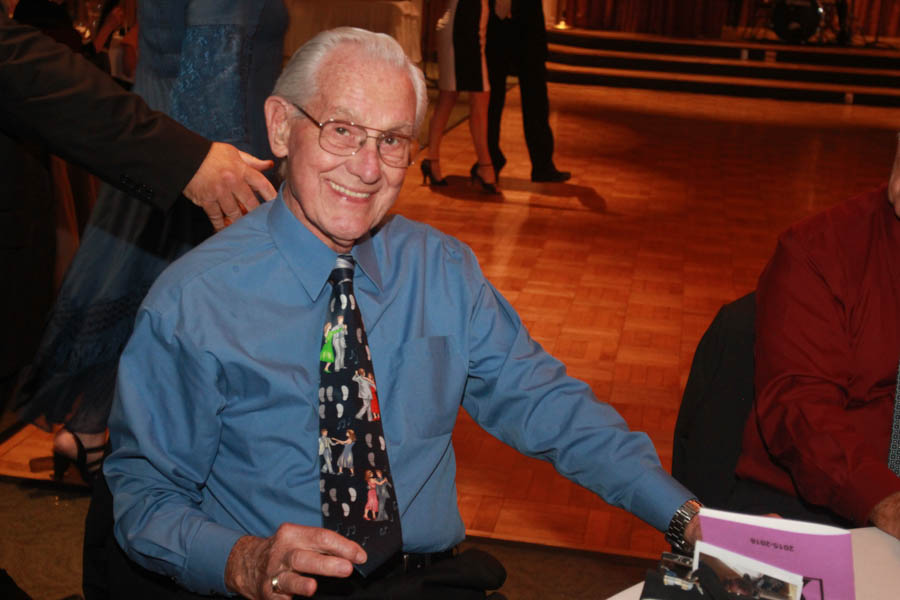 Checkout the tie!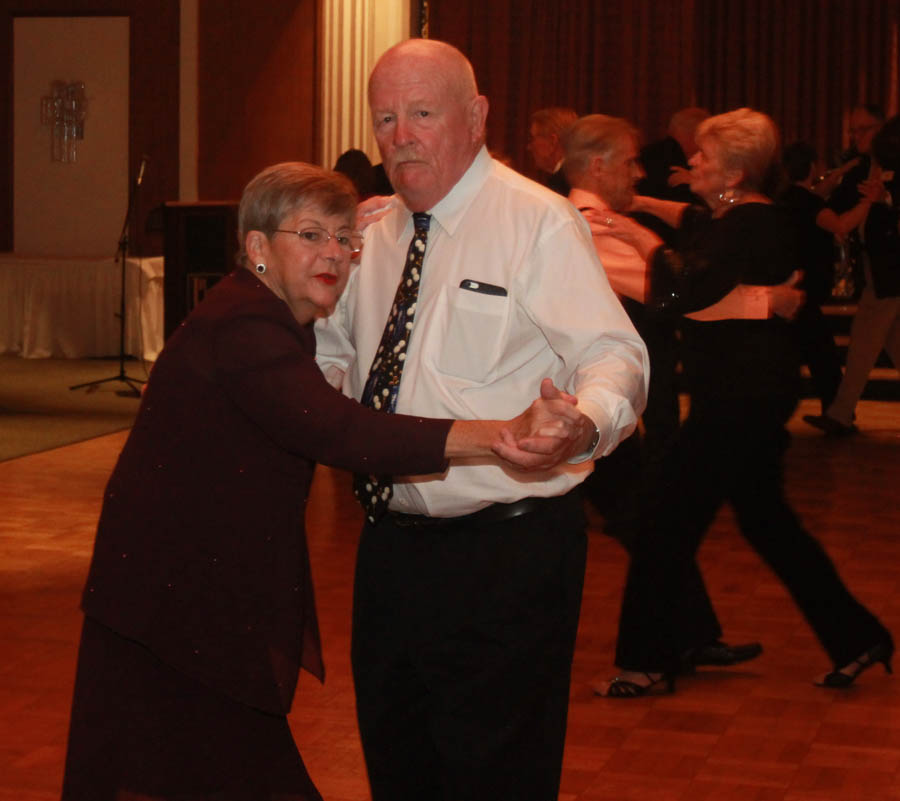 The camera man got loose!

"We know some new steps also!"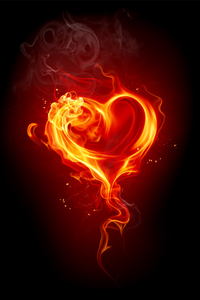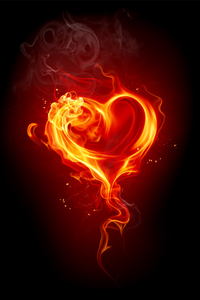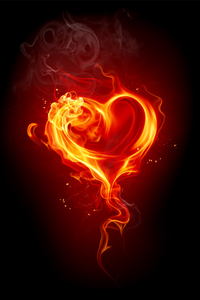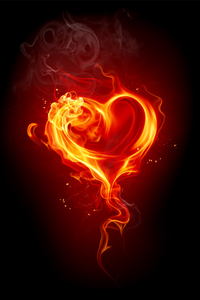 The floor stayed busy all evening
Did You Know? - Halloween also is recognized as the 3rd biggest party day after New Year's and Super Bowl Sunday.
The first Halloween card was made in the early 1920's. These days, over 28 million Halloween cards are sent each year. U.S. consumers spend about $50 million on Halloween greetings.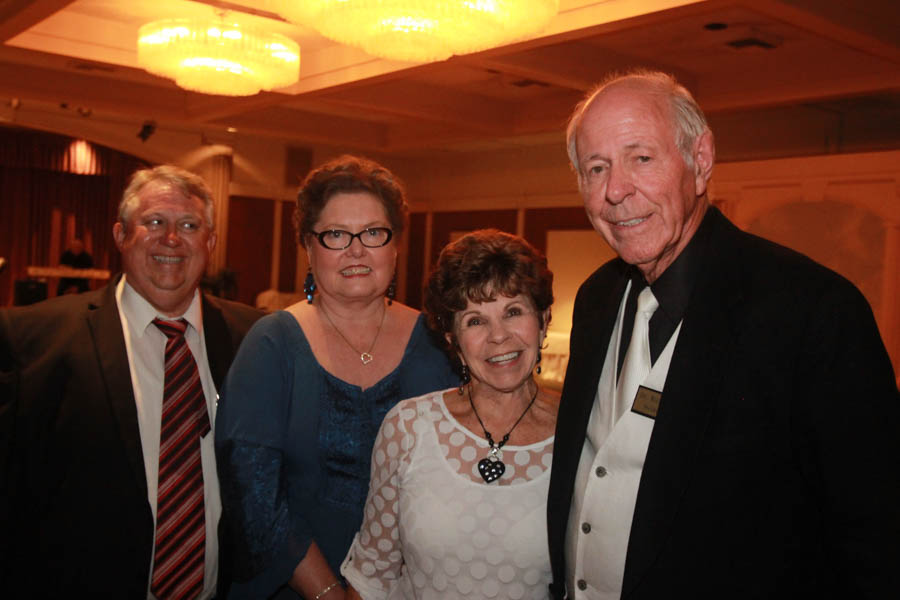 Tom, Barbara, Freda and Richard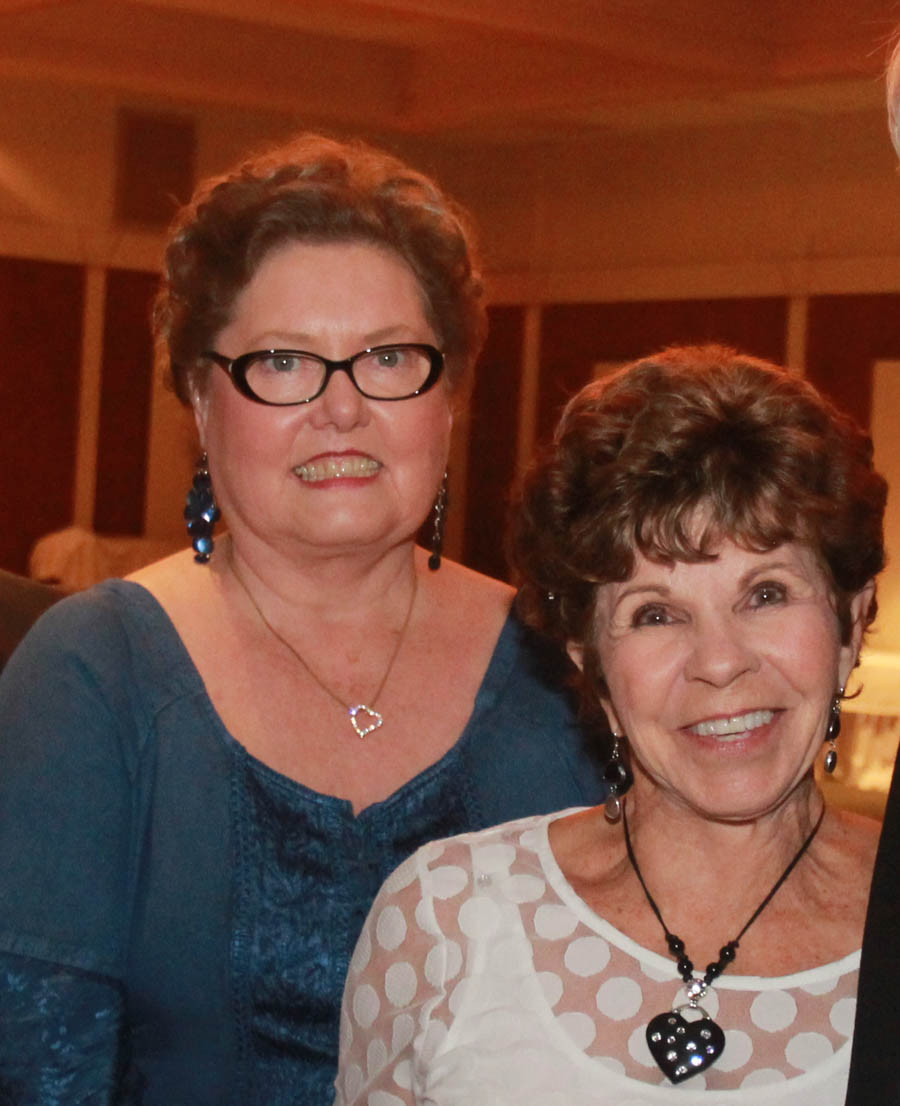 Friends for many many years!
(Barbara is visiting from Kentucky)

The band takes a break and we all start sharing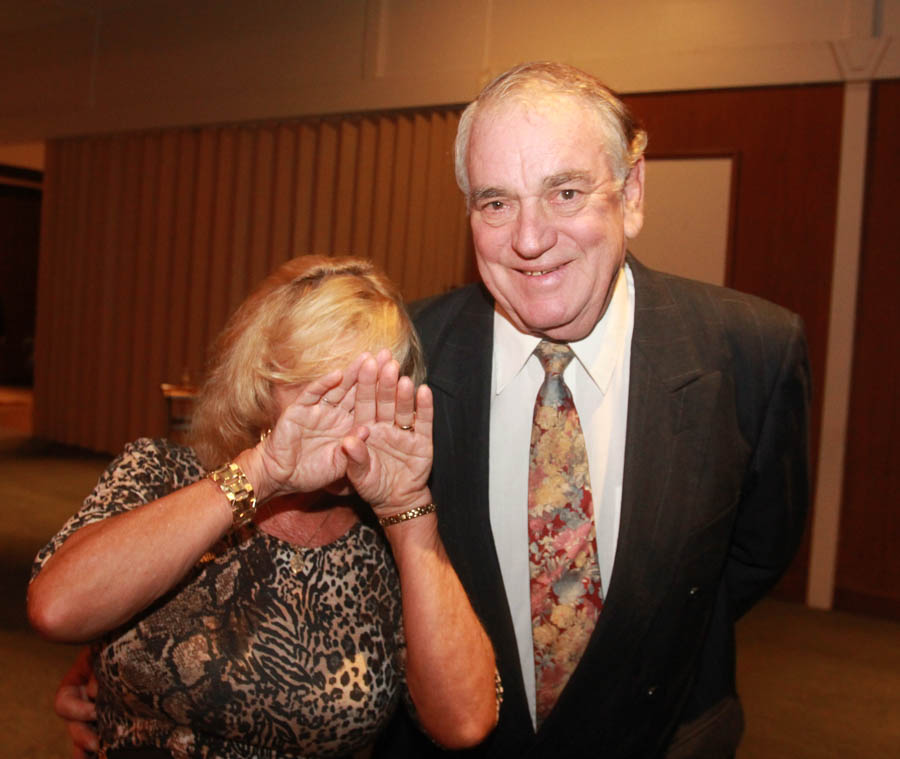 The paparazzi are following you!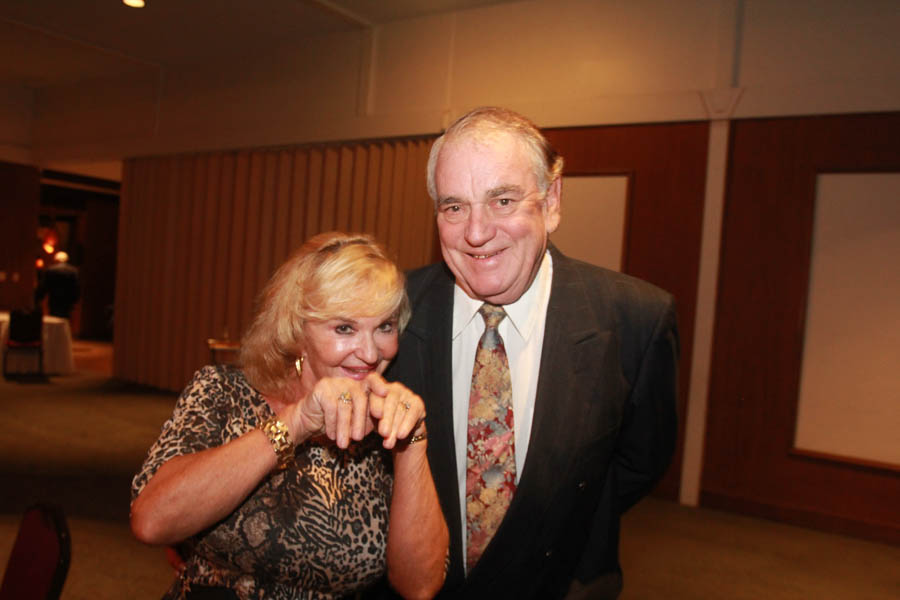 Ghislaine gave up!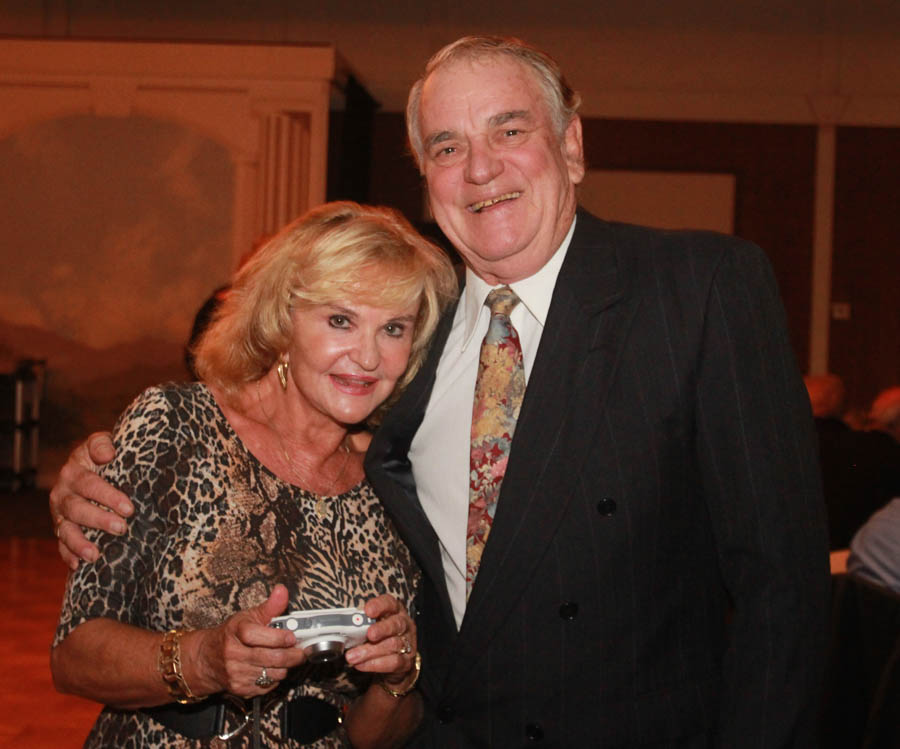 Time for a serious picture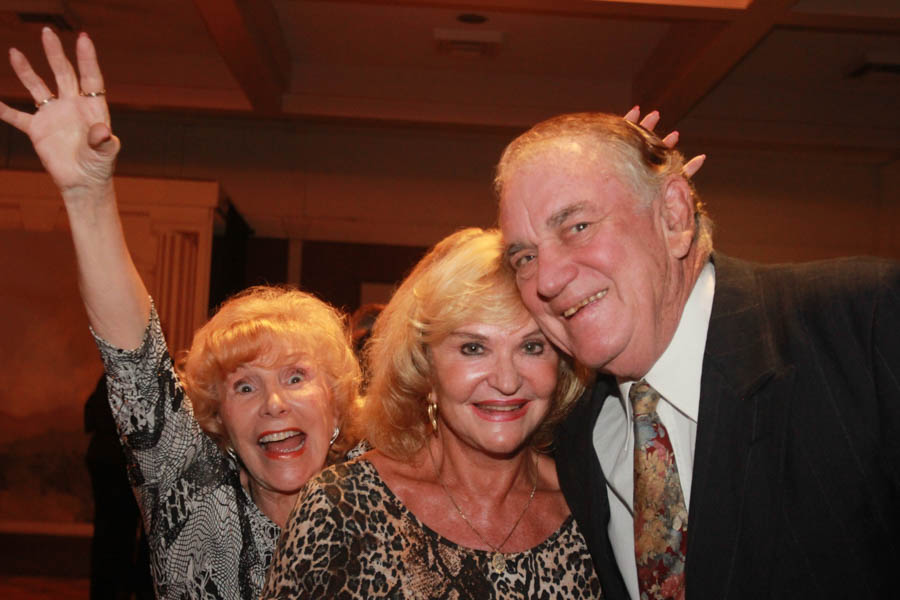 Nita has a new job... Photobomber!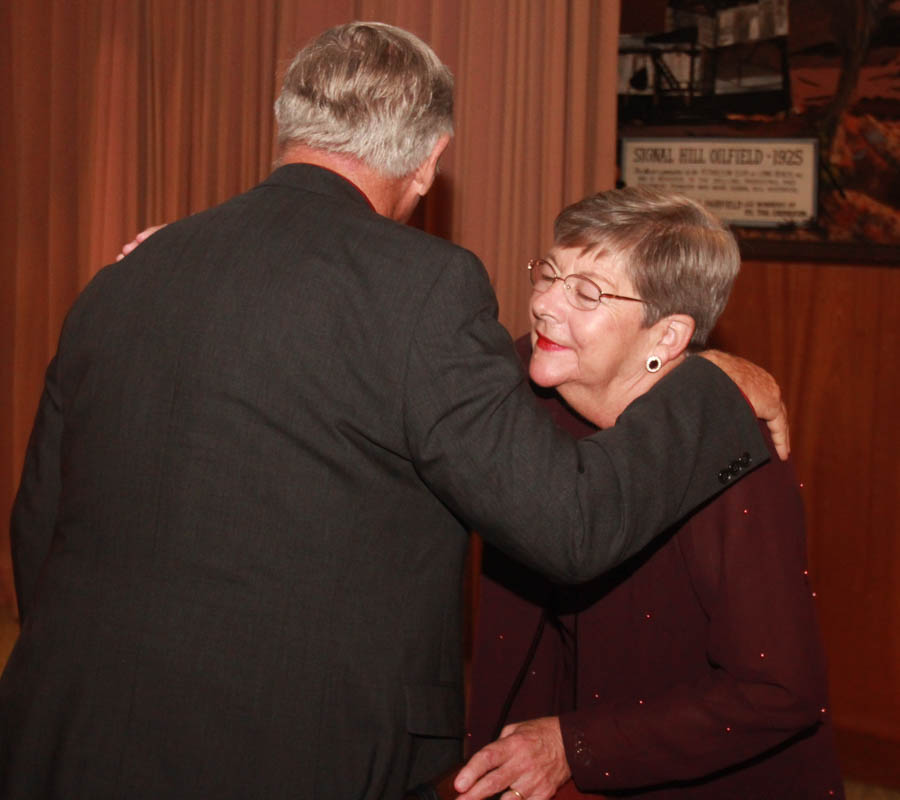 Good night Wally... See you soon!
Did You Know?
Q: What do vampires take when they are sick?
A: Coffin drops!
Q: What do you get when you cross a duck with a vampire?
A: Count Quackula!
Q: What is a ghost's favorite pie?
A: Booberry pie!
Q: Where do ghosts buy their food?
A: At the ghost-ery store!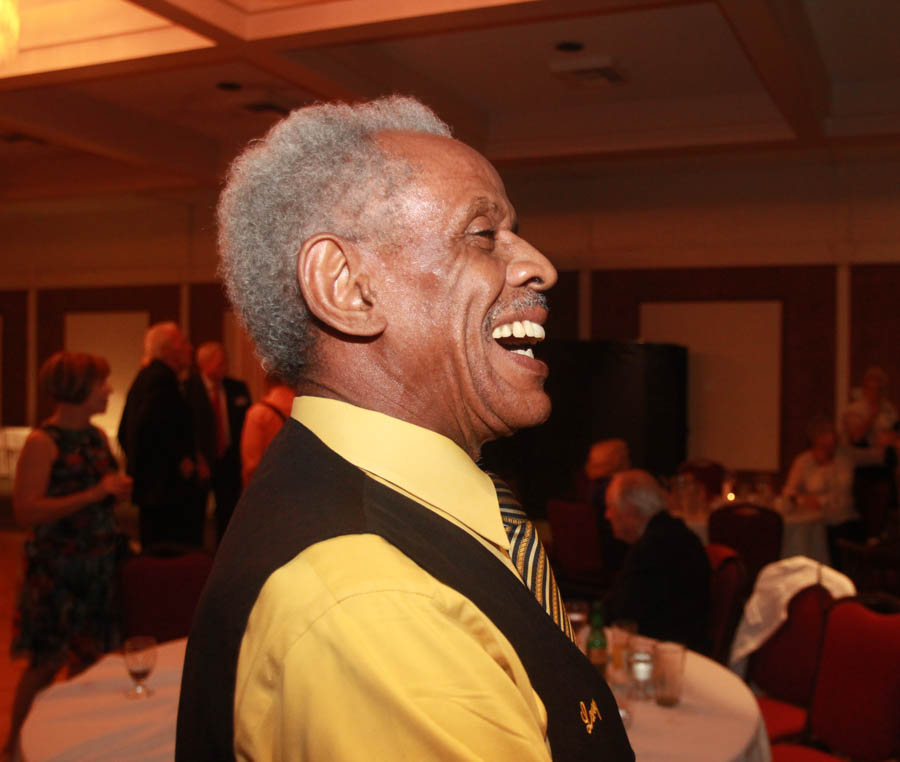 Leroy always has fun and takes great care of his guests!

Never an empty glass with Leroy is on duty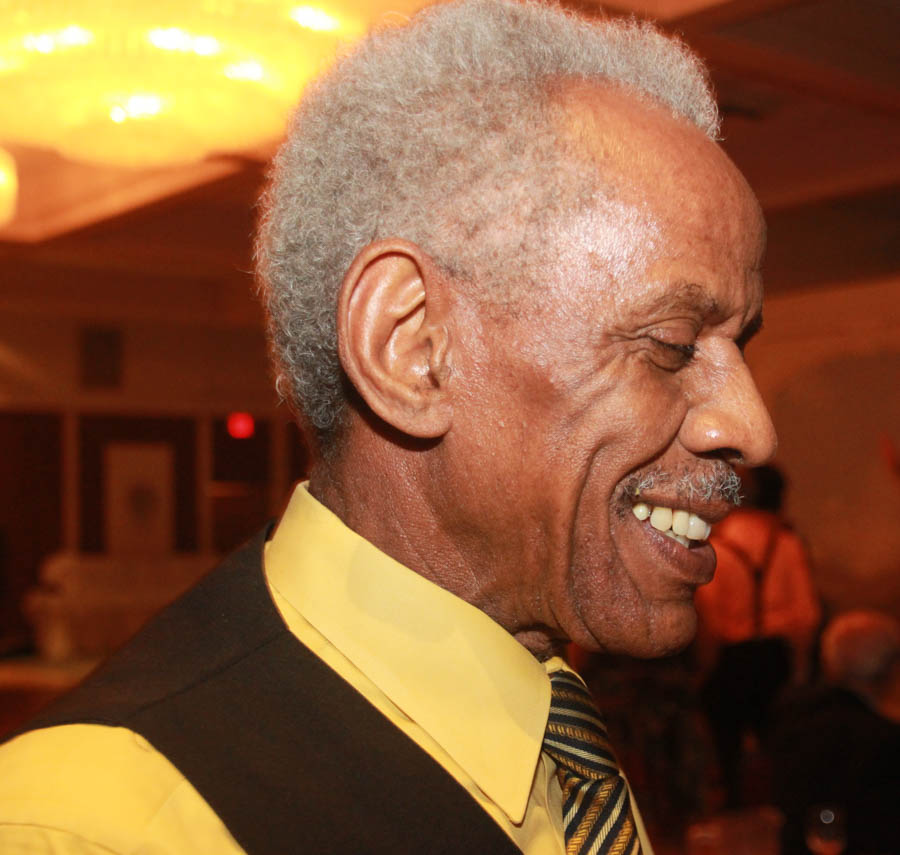 "I'll be right back!"

"What was this man up to?"

Heading home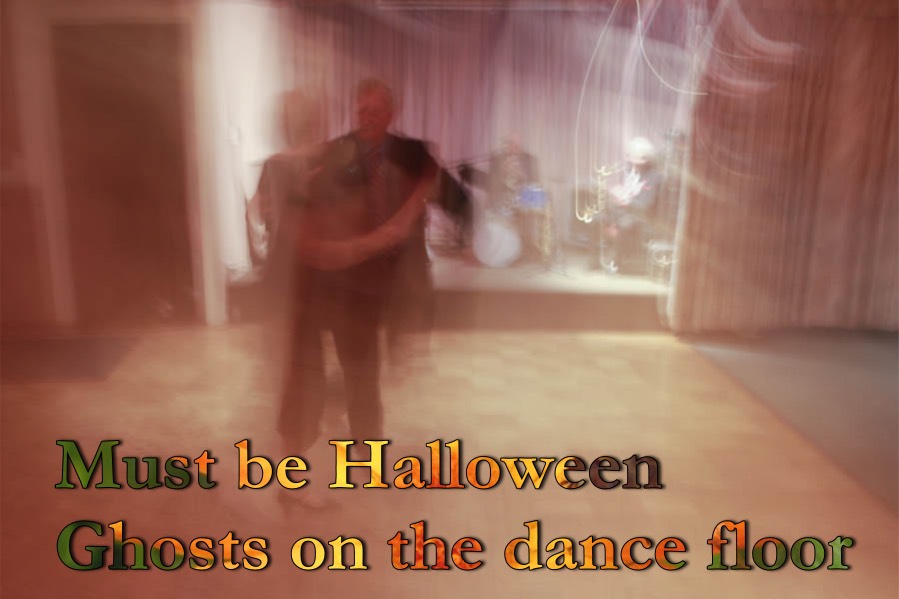 Last couple standing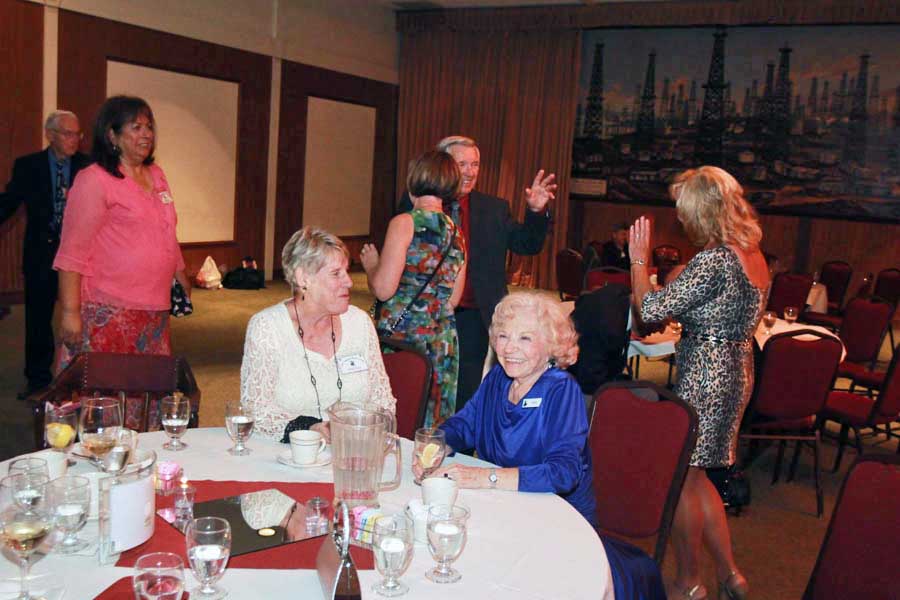 Good night all!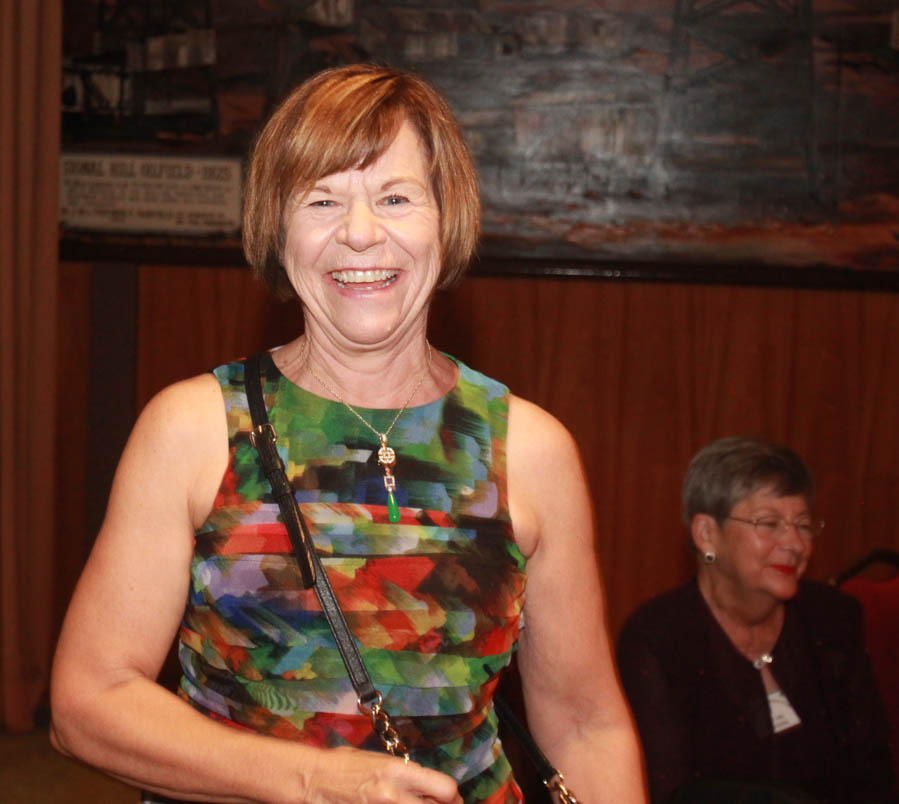 All smiles! See you in a month!